Vik is one of Österlen's oldest fishing villages and here the small, well-kept houses stand close together. The whole village is a real Österlen dream and well worth a visit in itself. But today we don't stop in the village at all. Instead, we follow the signs towards Prästen's bathtub, Österlen's unique sand volcano.
To get to Prästen's bathtub, you pass through the center of Vik, on a narrow little village road that strokes like a shy cat along the white houses. Visiting Vik on a weekday in April (as we did) isn't a problem with a big car, I wonder though what it's like here in the summer months?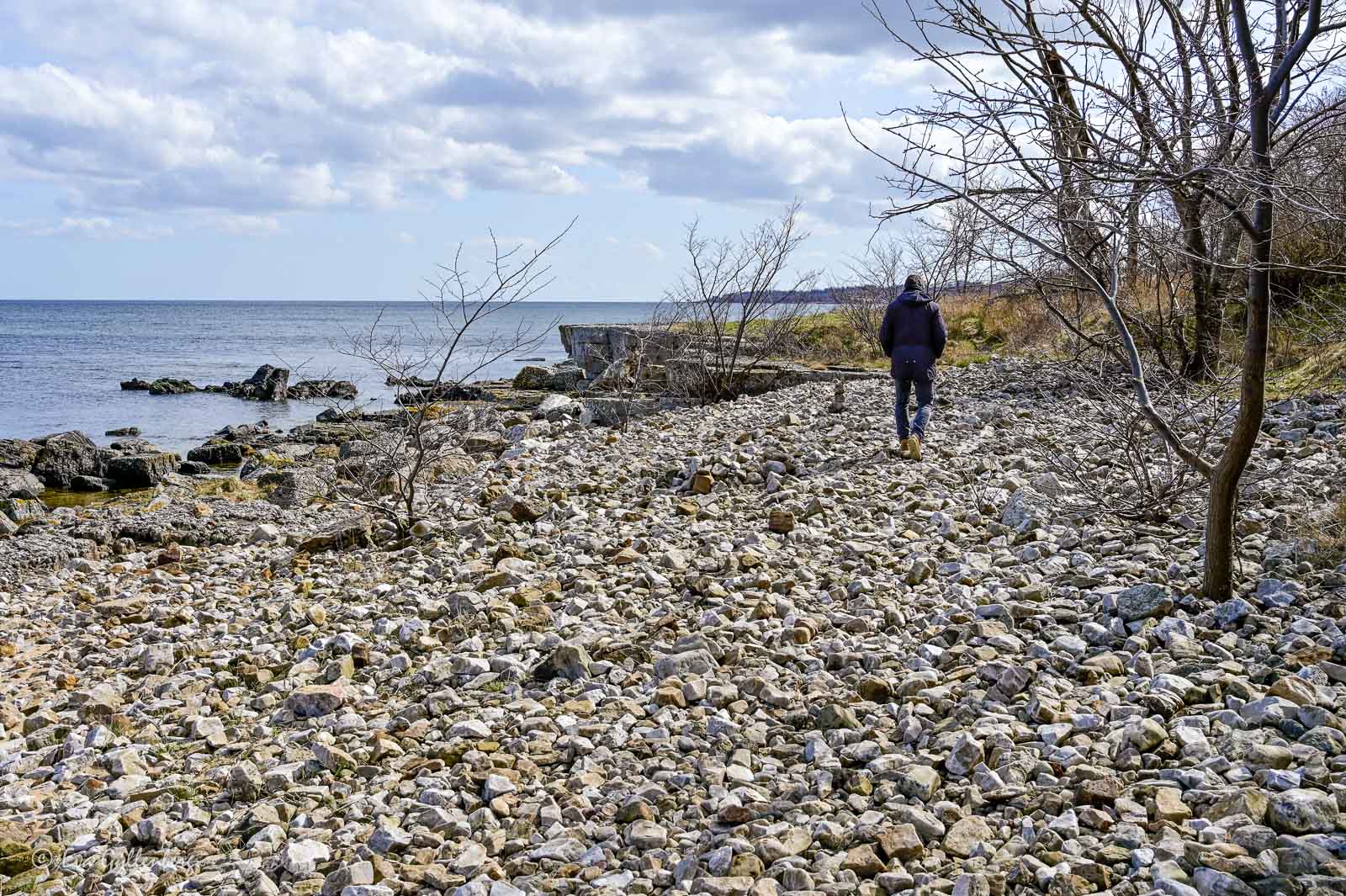 We park at the small parking lot at the end of the road. Not many cars can fit here. Maybe Prästen's bathtub is not the hottest attraction in Österlen, but it has been on my to-do list for several years. Finally I get to see it. The volcano. I might not have expected a Vesuvio or a Mount Saint Helens. However, I might have thought that we would at least find it without too much effort. But hey, I got it.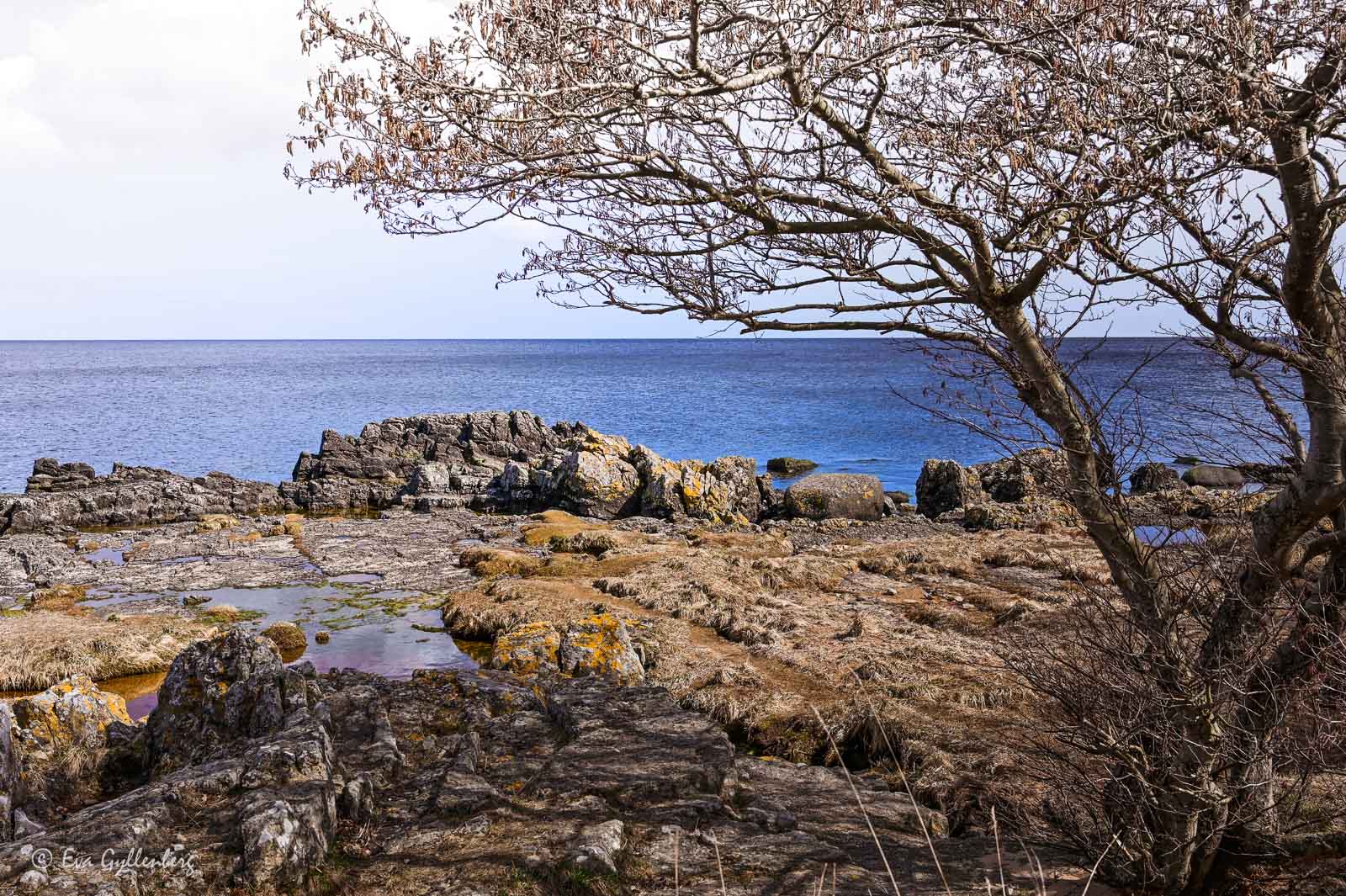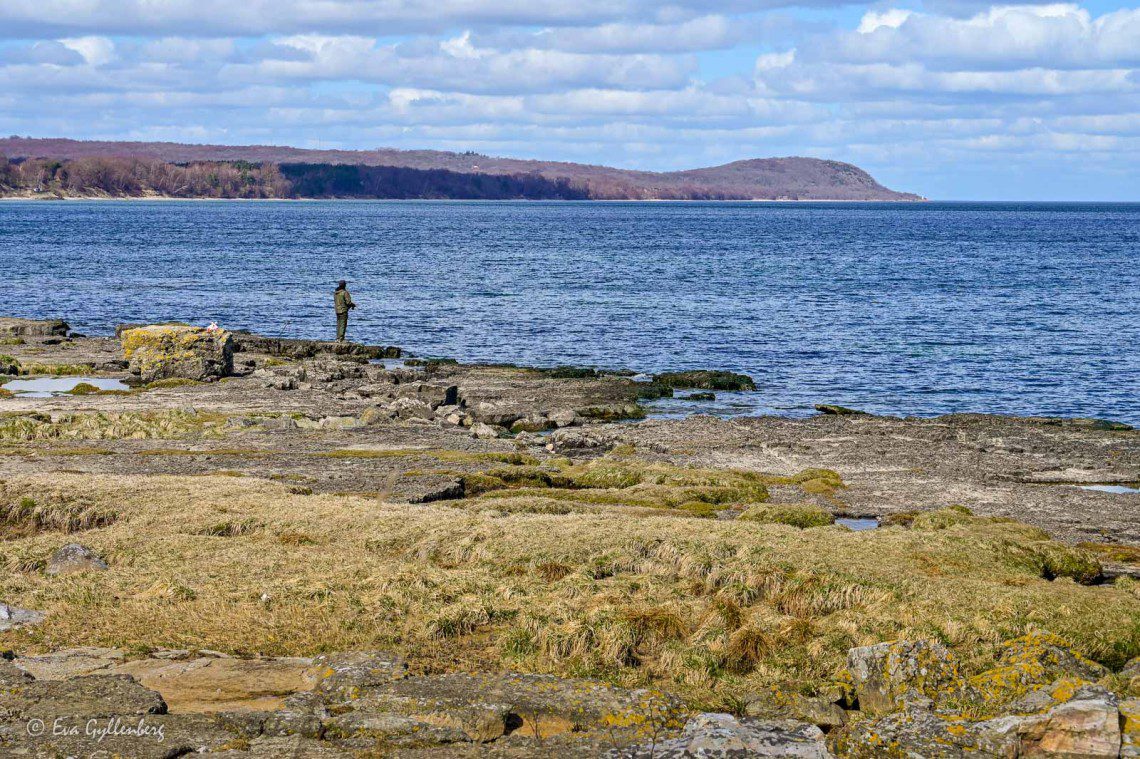 We trudge south on the rocks. A man stands and catches sea trout. He doesn't seem to be standing by any sand volcano. In the distance we see Stenshuvd's cliffs with its shining beaches standing out like white tube socks under the greenery. But we don't see any volcano in sight.
It's some strange rocks we're walking on. Sometimes they almost look like large corals in clear, yellow-green shades. Knotty, knotty, grooved and half impossible for our little dog to walk on. But the quadruped is fighting on. It's fun to go volcano hunting.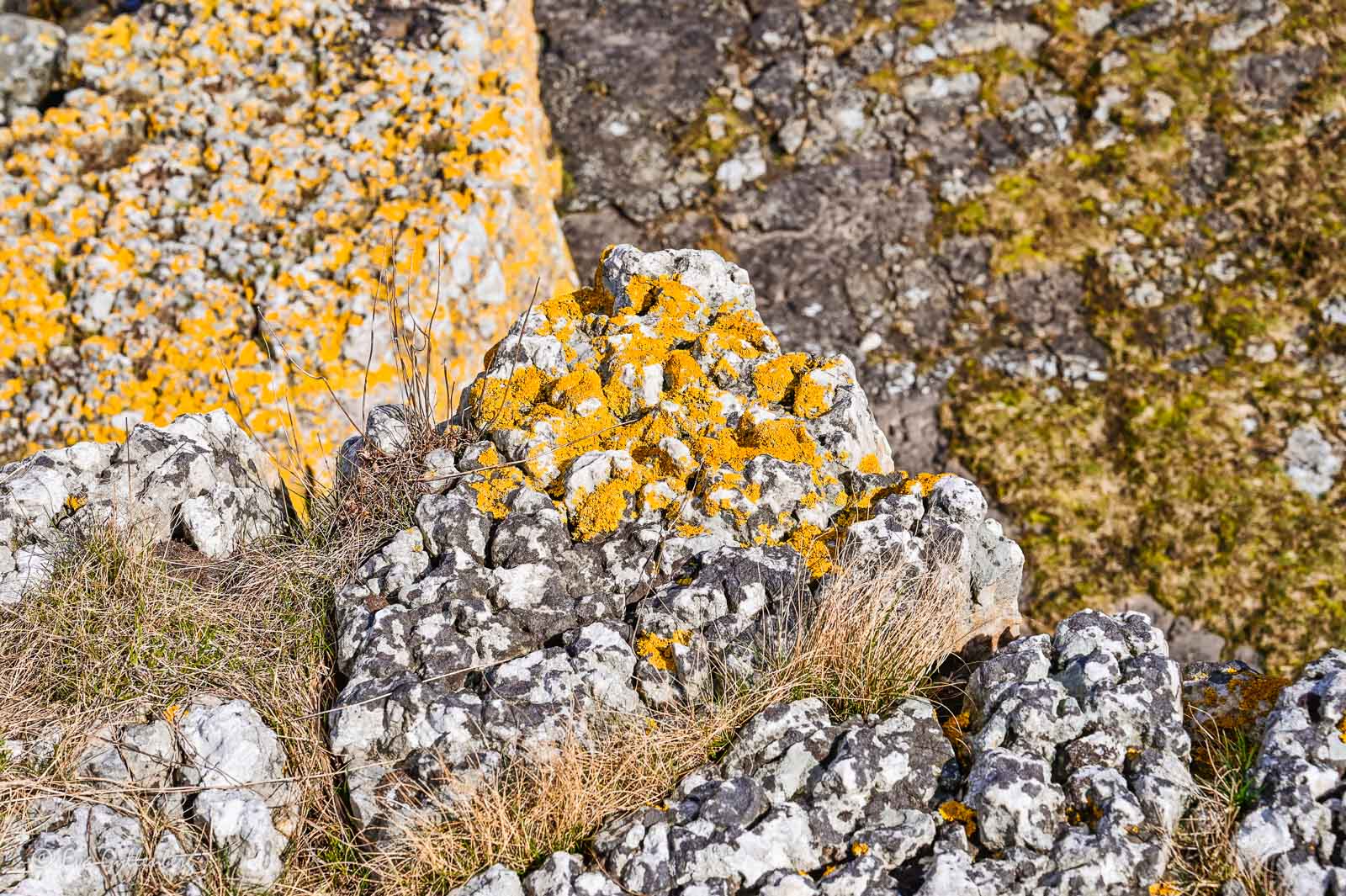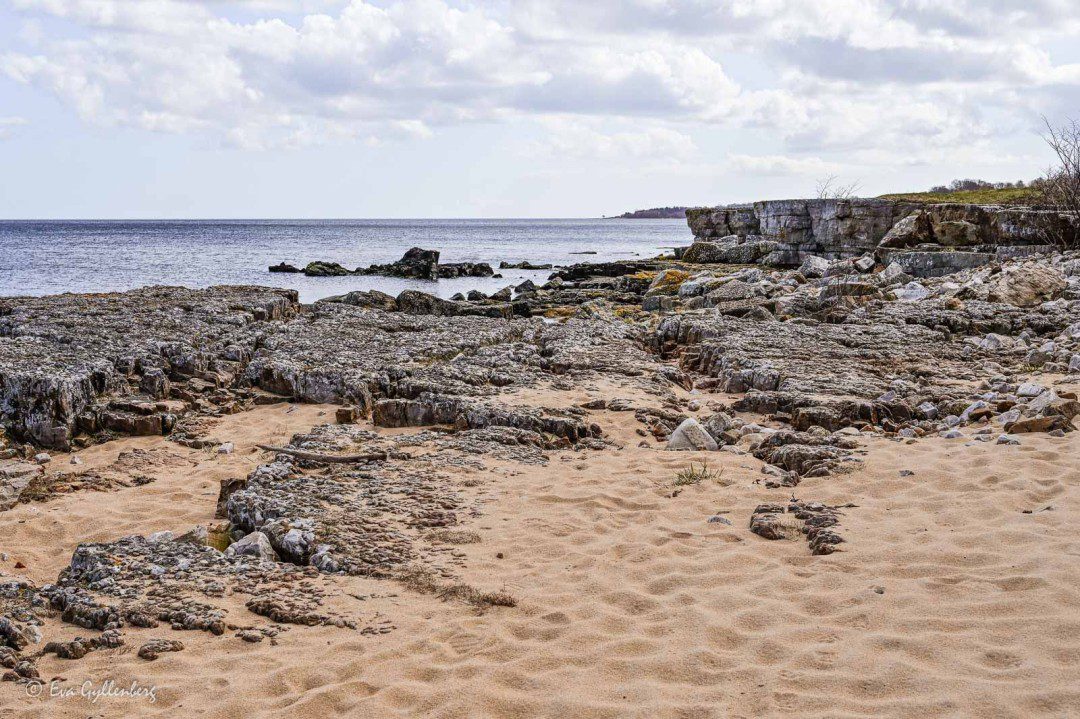 How hard should it be to find a volcano?
Finally we arrive at a beach. We have definitely gone too far. We go up towards the Skåneleden which passes above here and talk to a group of walking women who pass by. No one knows what I'm talking about or where the bathtub is. Looking a bit at Google maps, but the priest's bathtub is definitely not exposed in the right place.
We head back towards the car park, but this time right at the water's edge. And suddenly we see it. The rose stone. The volcano. The priest's bathtub. Or is it not the bathtub? In any case, it lies as if it had done nothing else for the past 500 million years. Like a big eye. Or perhaps rather like a tarnished rose with damaged rose petals?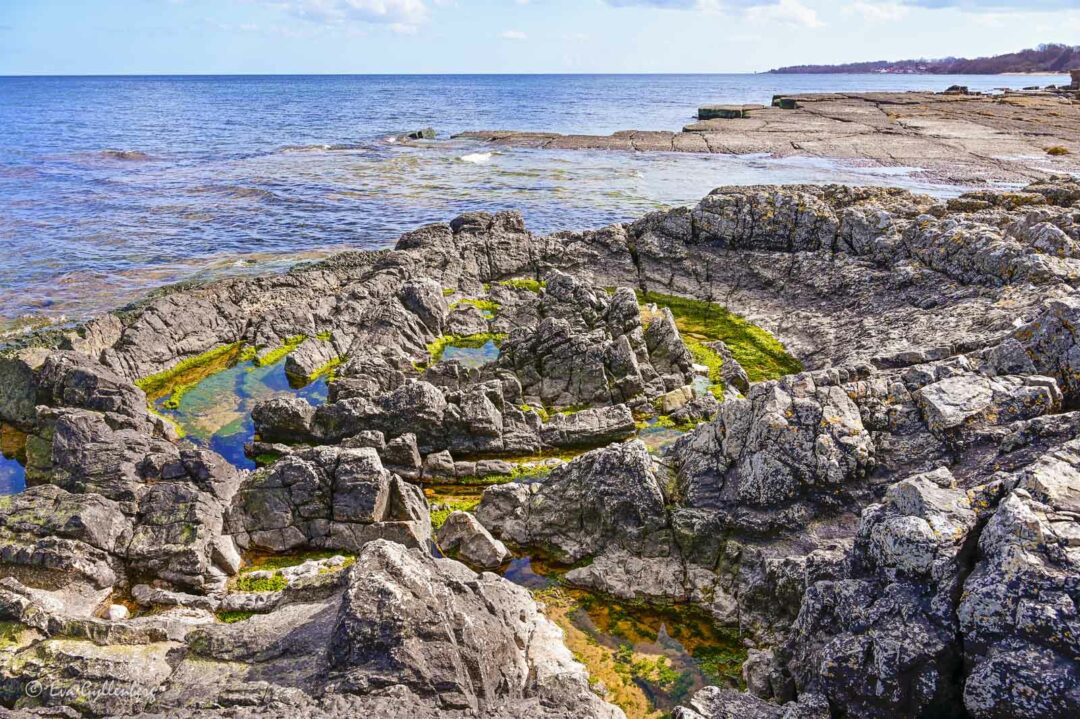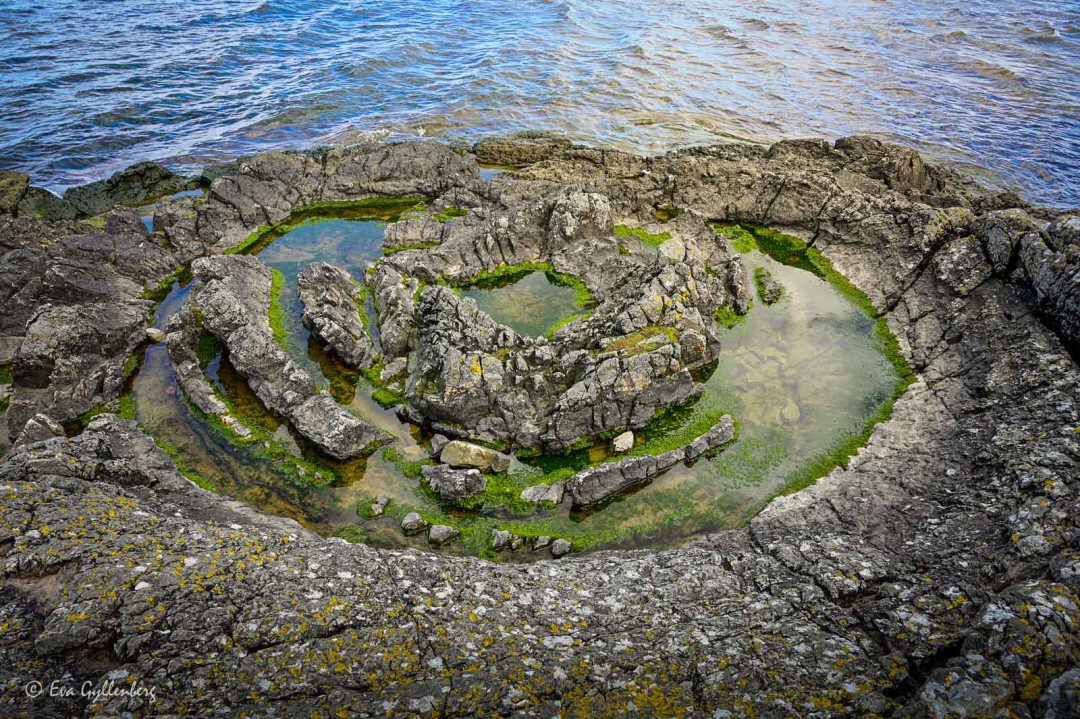 The volcano that is not a volcano
The priest's bathtub is one of about a hundred sand volcanoes believed to exist along the coast of Österlen, but this is the only place where you can see a volcano. Actually, it's not actually a real volcano if we're being specific. This volcano is not made of lava. A sand volcano is created when water under great pressure is pushed up through a bed of sand. Most often this happens during earthquakes, which means that this phenomenon is more common in other parts of the world than in Sweden. The sand that erupts forms a cone, which over the years has since eroded and crumbled. Today, the remains of the sand volcano are more like ordinary stone and it is excellent to walk both near and on the "bathtub".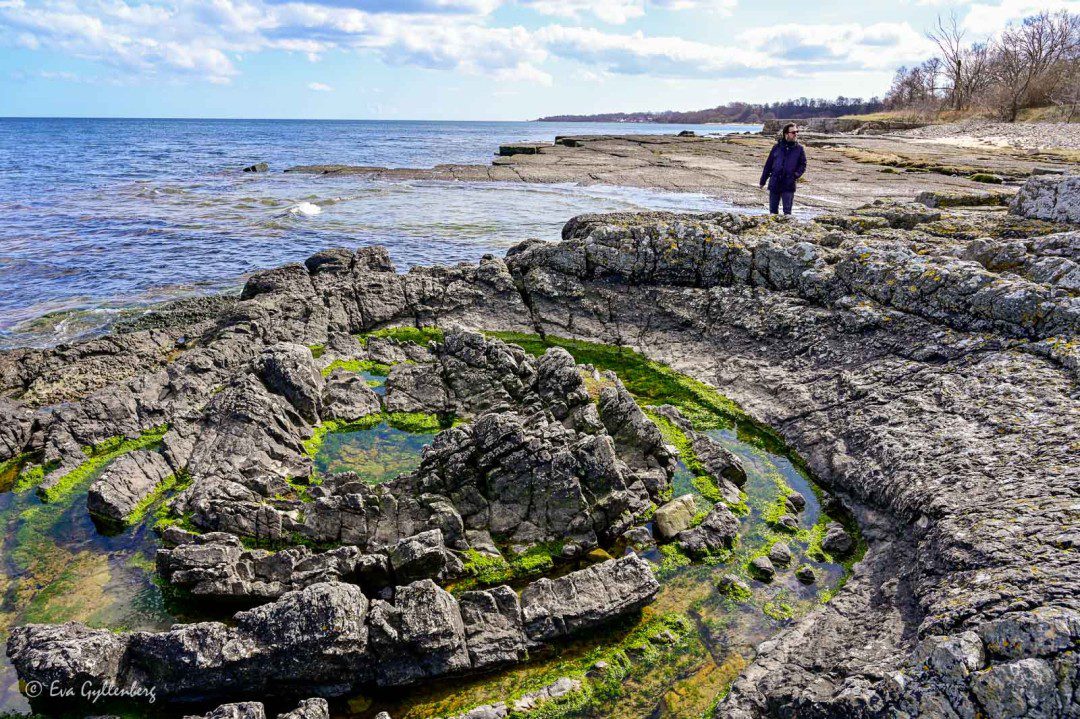 Legend has it that a tall priest once long ago used this place as his bathtub, but as much as I want to believe that story, it feels a bit far-fetched. The "bathtub" in the middle of the sand volcano is neither large nor particularly inviting. Besides, it must have been so much easier to just jump into the sea? Isn't the ocean one big bathtub, so tell me?
On the way back to the parking lot, we meet more people who seem to be looking for something. Maybe it would be time to put up a sign from the parking lot?
How do I find the Priest's bathtub?
The priest's bathtub is located on the rocks just south of the village of Vik on Österlen. Follow the signs through the village, and you will come to a small car park. From the parking lot, it is only a few hundred meters to walk to the priest's bathtub. Go to the far end towards the sea on the rocks and follow the rocks to the south and you will find the place much faster than we did.
Map to the parking lot (Google maps)
A tip: Leave the flip-flops at home. Shoes with a good sole are recommended on the wrinkled rocks.
Want to read more of my travel tips? do not forget to like Rucksack on Facebook!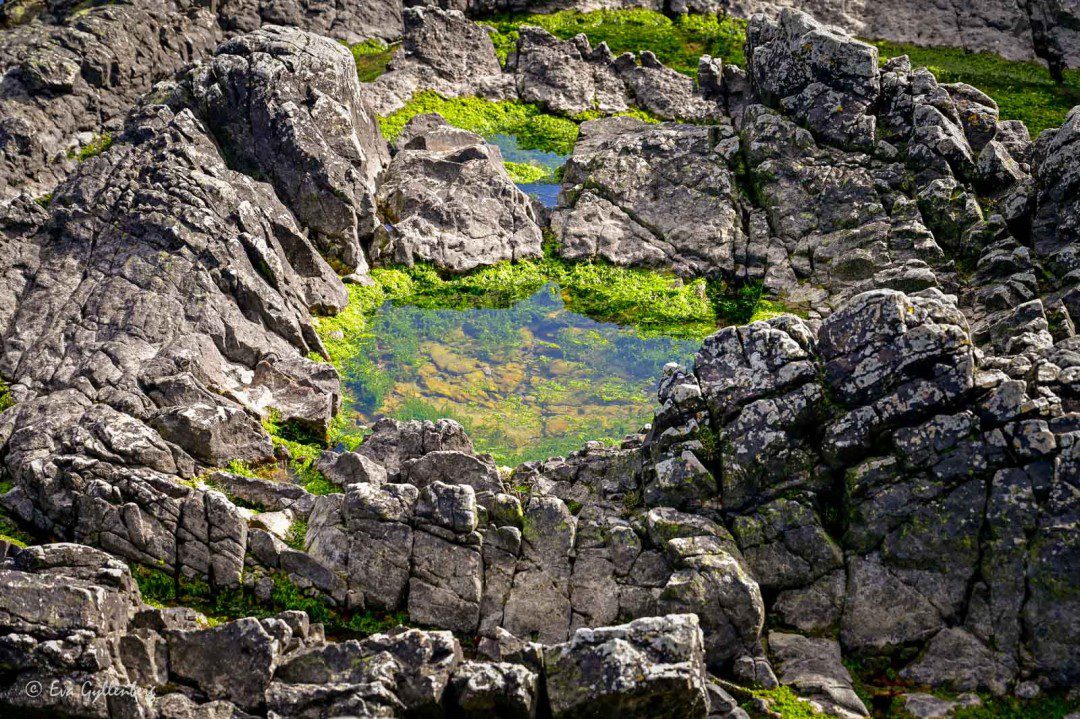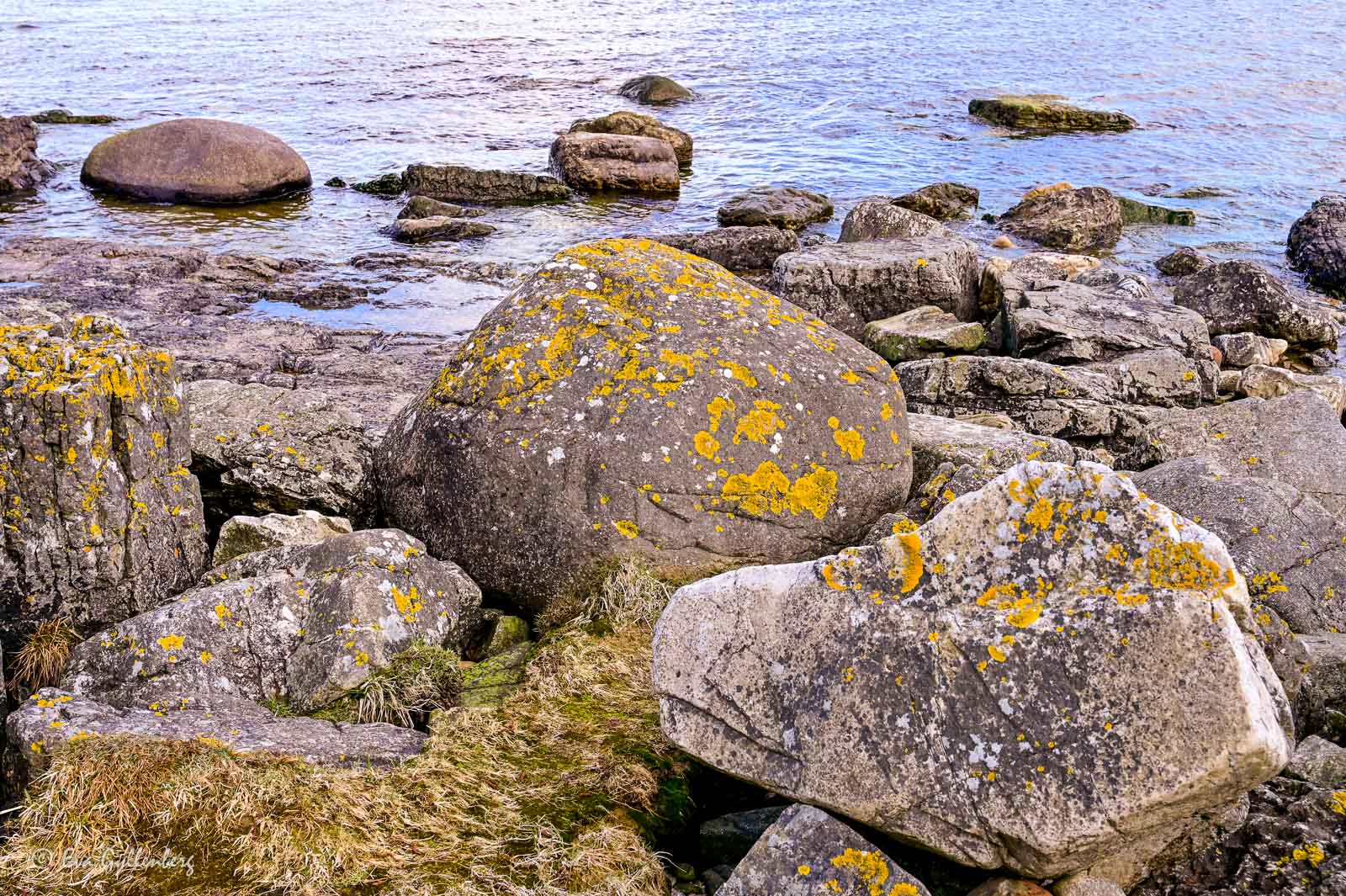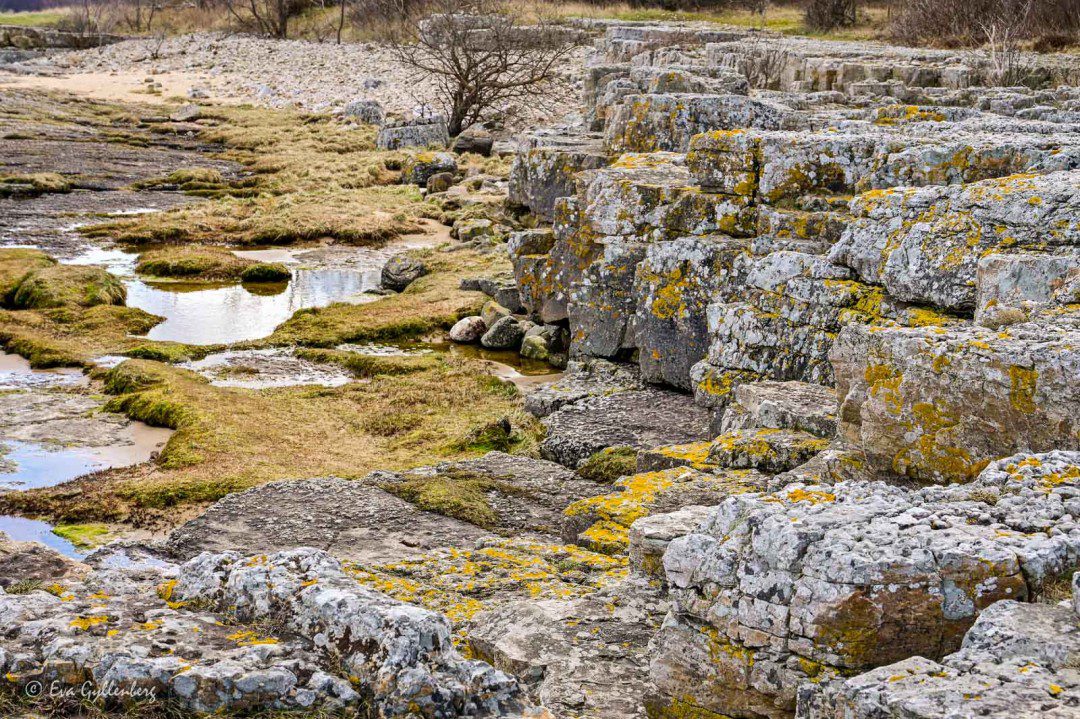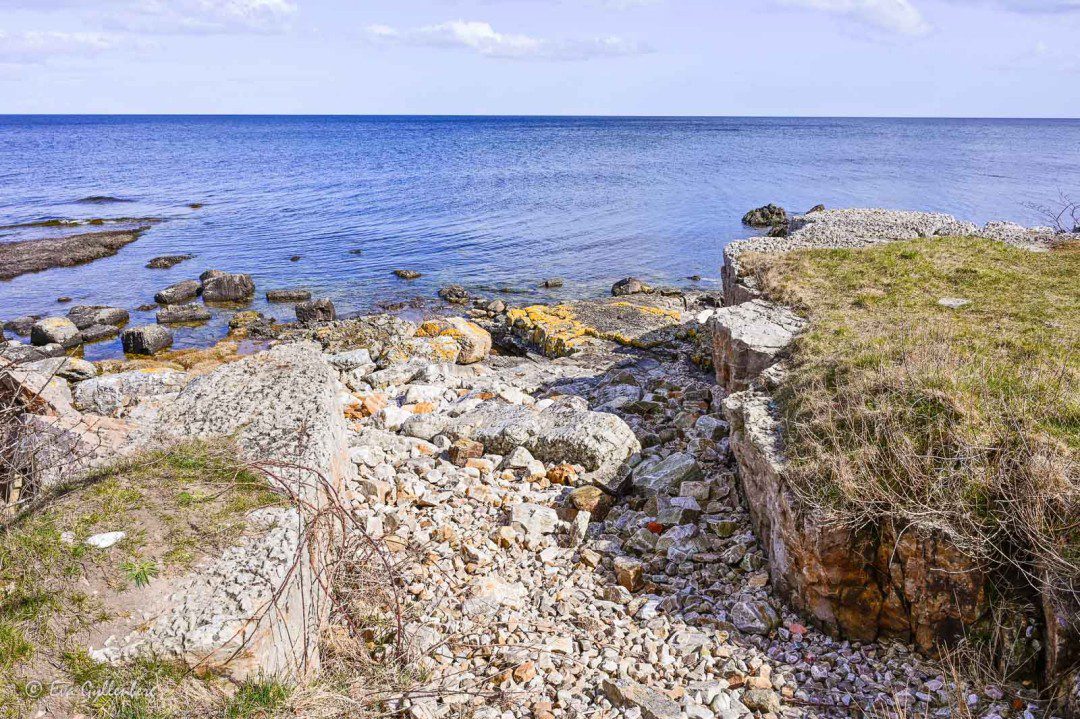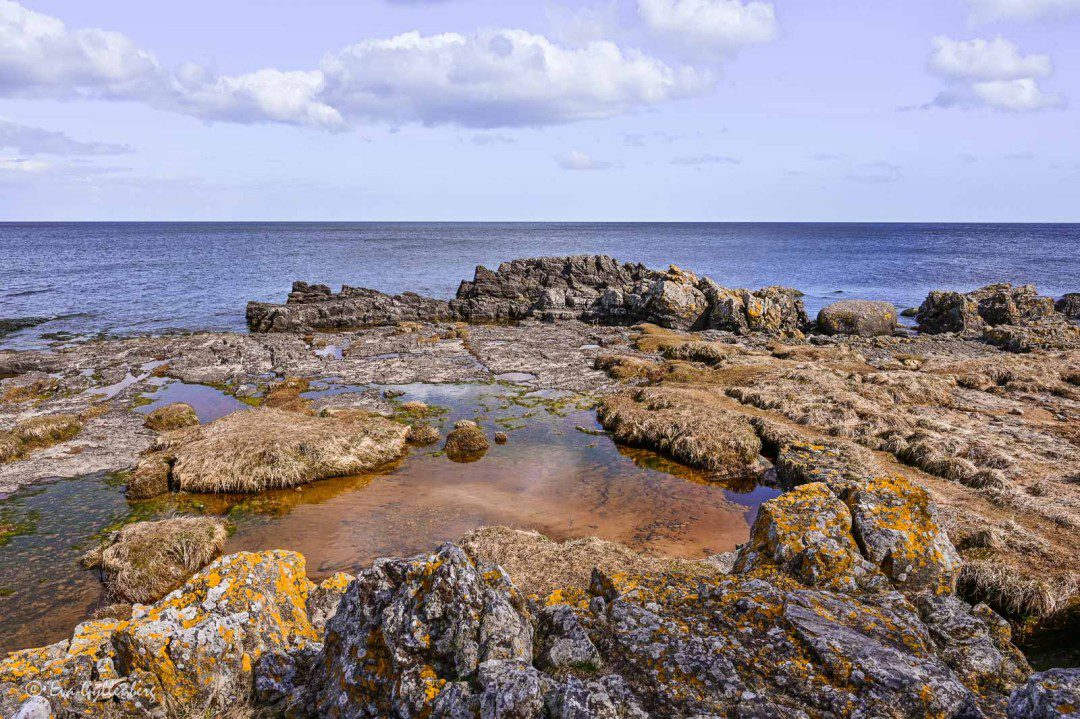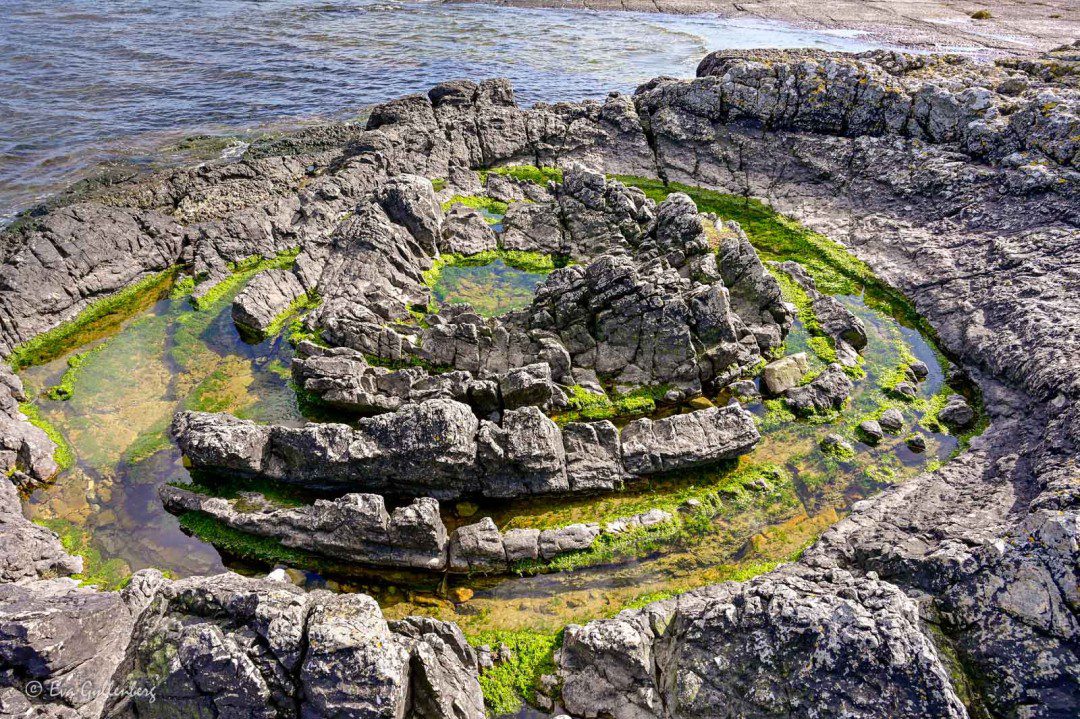 Do you want to see more from Scania?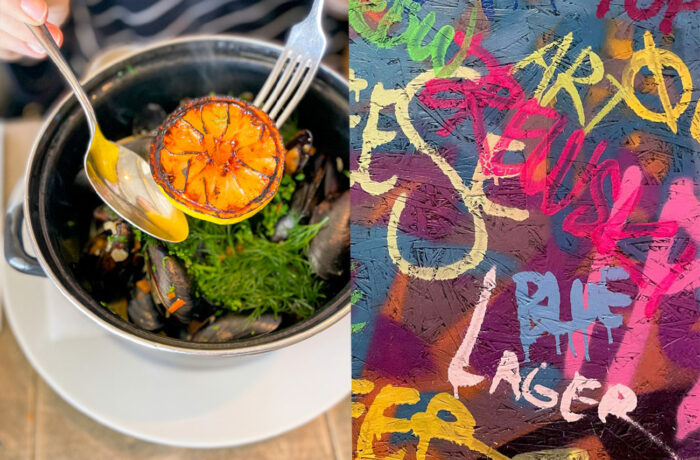 Helsingborg is one of Sweden's most pub-dense cities and the city has plenty of really good…
23 October 2022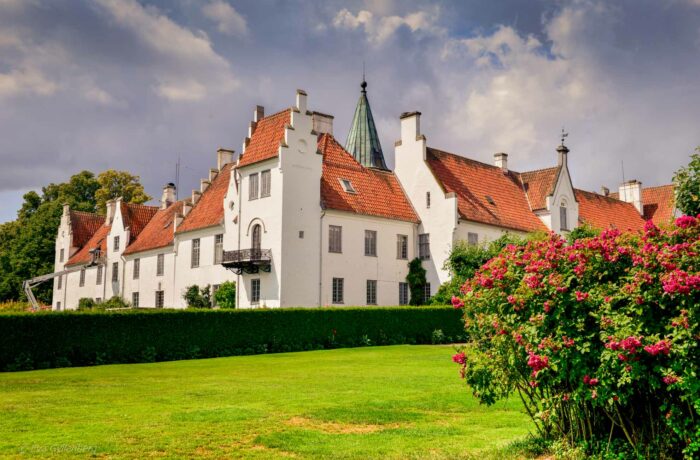 Scania has many beautiful castles and manors, but this summer I visited the fairytale castle Bosjökloster...
September 25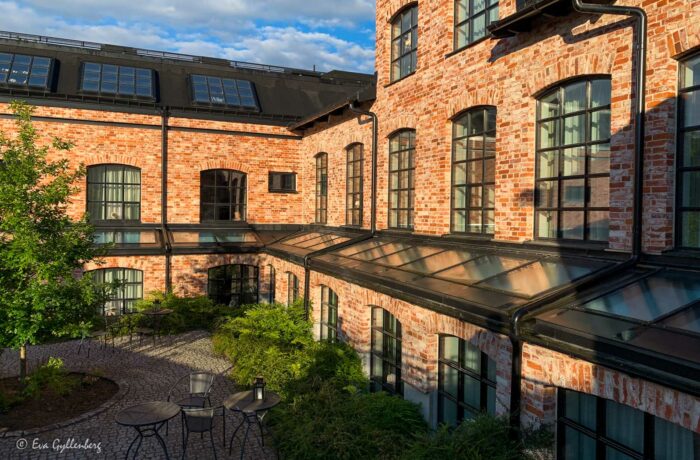 The More Hotel is a stylish and fresh apartment hotel in central Lund, close to…
July 29
Want to read more of my travel tips? do not forget to like Rucksack on Facebook or pin the post on Pinterest!