Have you thought about traveling to Portugal? Maybe even a car? Portugal is a perfect country for a road trip, with many attractions in a small area. There will be no long transport distances, but rather days filled both with beautiful nature, interesting history and cozy villages. But what could be good to know before hitting the roads in Portugal? We drove in Portugal in August 2018, here are my best travel tips for the trip!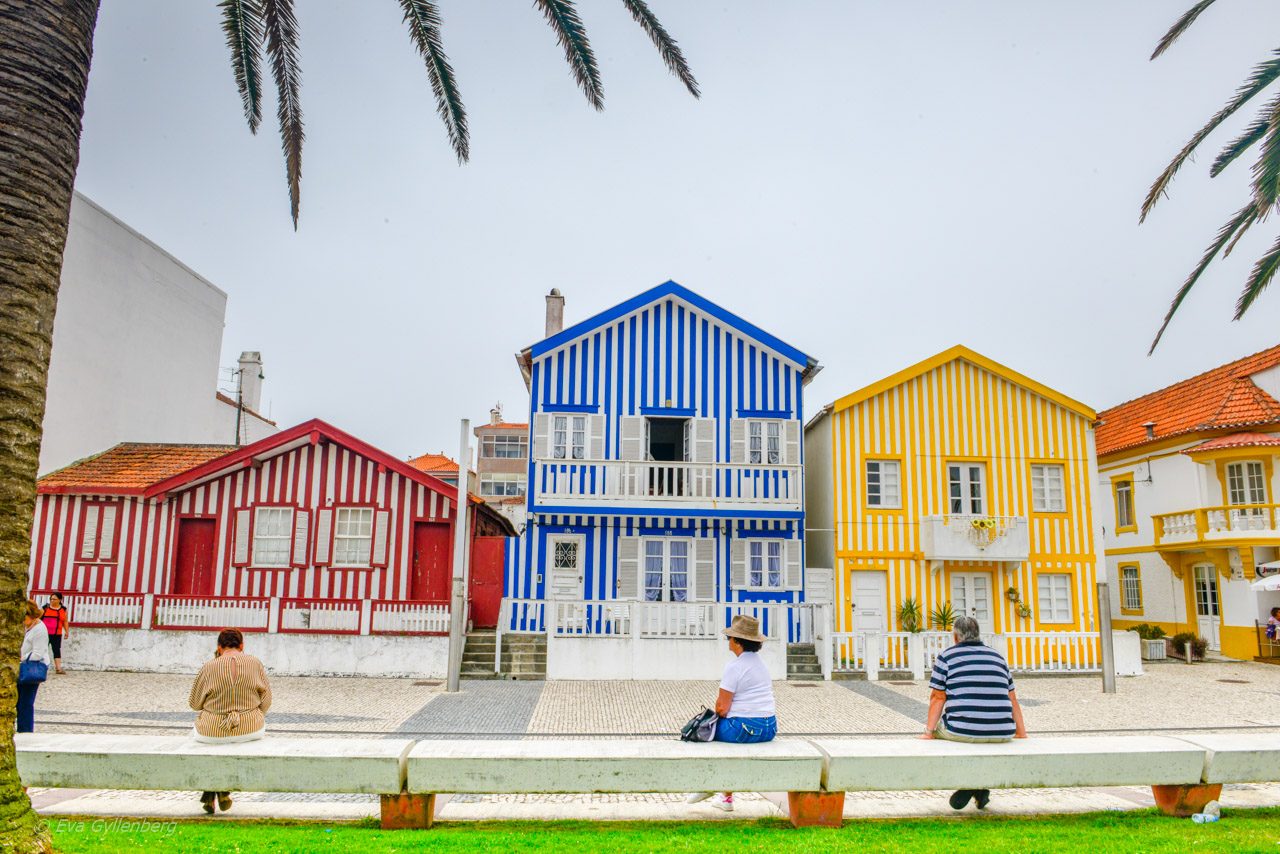 1. The traffic
On a good day, the traffic can be described as "hectic". If you can bend a curve, you do it. Regardless of whether you have a meeting or not. Stop signs are rather "give right of way" and if you can give a little extra gas at a traffic light, you do it! You get used to it quickly though, so don't be put off. A small thing that may be good to know, is the 50 signs in the villages are often connected to stoplights. If you drive too fast, the red light goes on and you have to stand still and wait and be ashamed of creating a queue of irritated motorists after you.
2. Tips
We had read that you can leave a small tip if the service was good, but we never even got the chance to leave a tip! Everyone just keyed in the amount on the card reader and then it was done.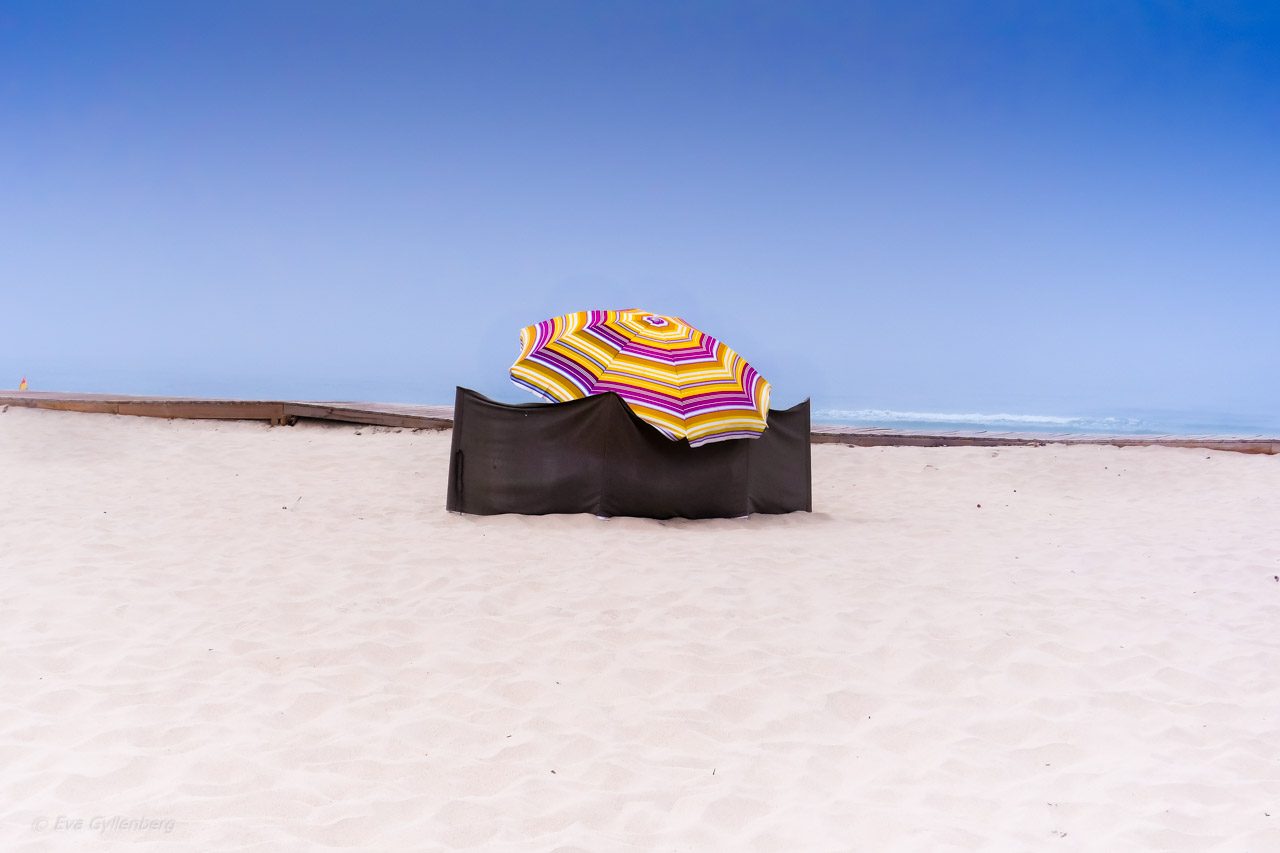 3. The weather
Even though it was high summer when we visited the coast of northern Portugal, the weather was insanely changeable! I can safely say that we have frozen quite a bit on this trip. In addition, we have not only frozen in the morning and evening, but also in the middle of the day. The Atlantic makes the weather very unreliable on the coast. Bring a windbreaker even in summer!
4. The food
I can describe our dining experience in Portugal as "highs and lows"! Grilled cod with potatoes was on every menu and as much as I like fish, it ends up being rather monotonous. Especially since you don't eat sauce in Portugal. In several restaurants where we have taken a nice piece of beef fillet for dinner, the waiter has looked at us questioningly when we have wondered if they possibly have any sauce. In general, however, the portions are large and the food is rustic and filling.
Wine at a restaurant is incredibly affordable. We usually paid between 12-18 euros for a bottle of wine in a good restaurant. At the winery we paid 3,50 euros a glass.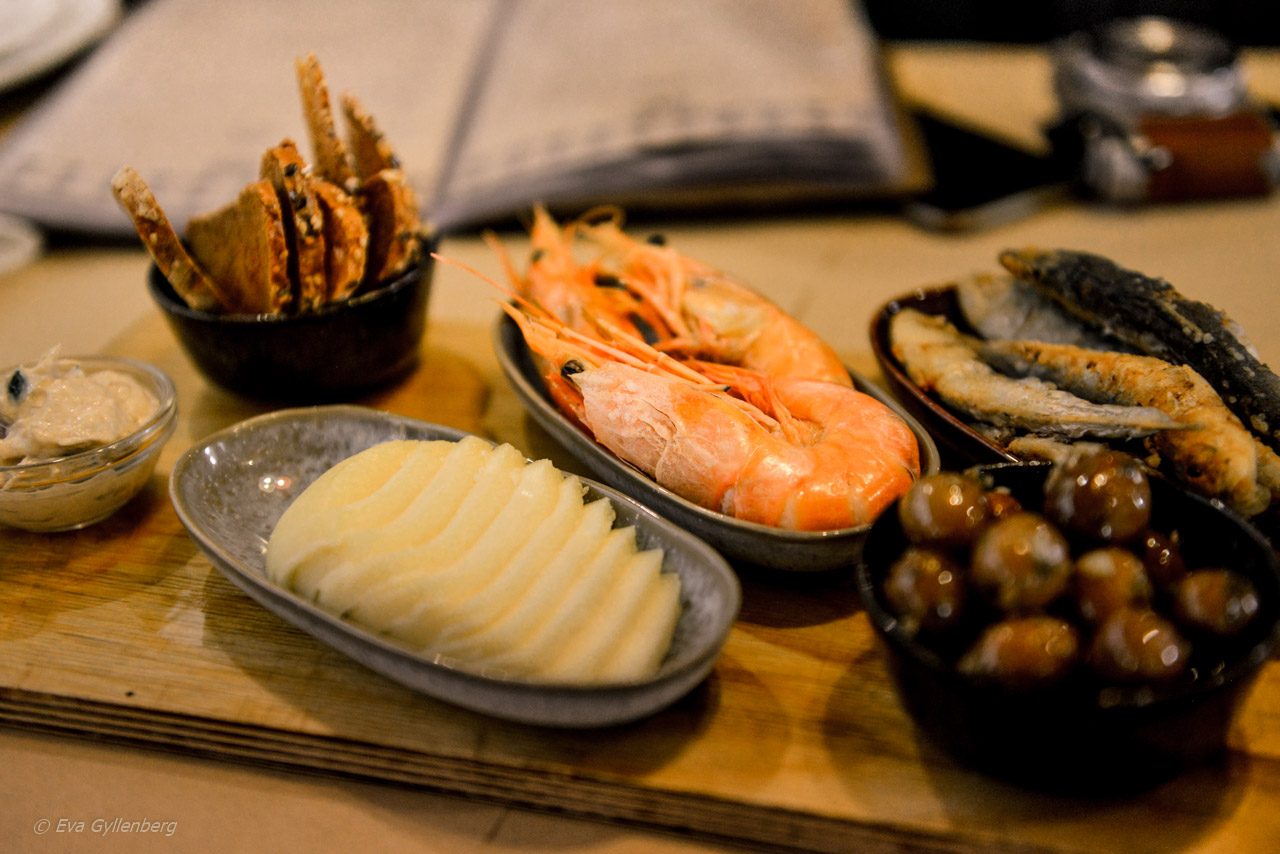 5. Book a table
I like to book tables via apps. Usually Bookatable has the largest selection of restaurants, but in Portugal where the Fork which was the best. Download it and book in advance, it's super easy! In addition, The Fork often has very generous offers. We booked one of Lisbon's better restaurants with a 30% discount. The whole travel experience in Portugal will be so much better if you spend some time checking out restaurants beforehand (so you don't have to eat cod every day...).
6. Rental car
Don't rent a big car! The whole country is made for small cars and the parking spaces are minimal.
Make sure you have insurance! It is more the rule than the exception that the cars have dents and I am extremely glad that we took out insurance. Our rental car was hit by a thief in a parking lot. A big and ugly dent that looked like it came from a tow bar or something appeared on the front of our car. But since we were fully insured, we could just leave the car at the airport and not spend a second or a penny on the damage.
7. The Portuguese
My God, so nice and helpful people live in Portugal! We moved mainly in areas where there were mostly Portuguese tourists, which made everyone we met very happy to speak English and hear more about us. Everything from the cafe assistant who called her boss to try and get a piece of the sold out local cake (which she decided we had to try), to the restaurant owner who ran up and kissed and hugged our daughter on her birthday. We simply have nothing but love to say about the Portuguese!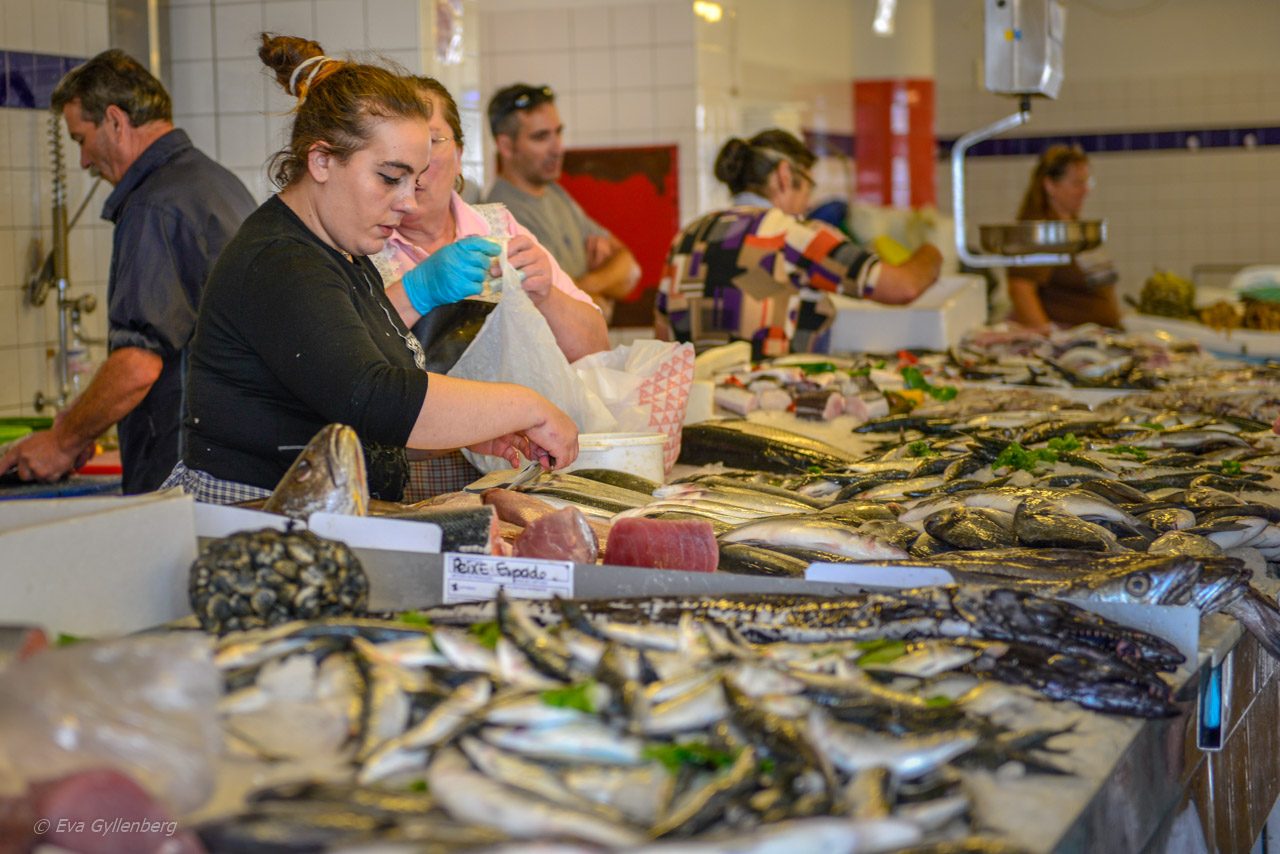 8. Port wine
It is not possible to go to Portugal without tasting at least a small sip of port wine. However, we learned a tip when we were at a vineyard in the Douro. Tawny port you can store in the refrigerator for several months after opening. All other ports should be drunk within a week of opening. So don't put the port wine bottle in the liquor cabinet, if it's opened it shouldn't be forgotten!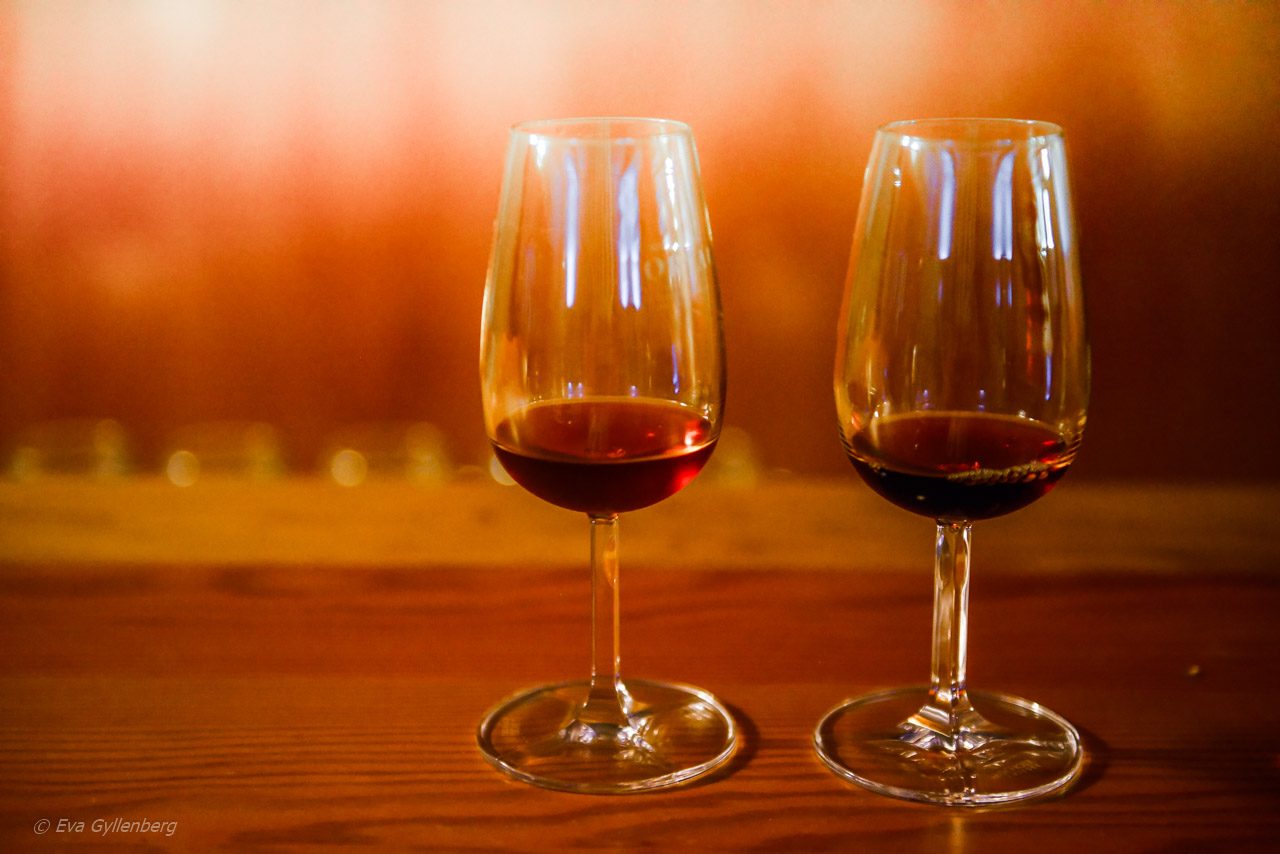 9. Clothing
One of the most important tips. Dress in white and blue to match the blue and white tiles in Porto (see above). Any questions on that? 🙂
Want to read more of my travel tips? do not forget to like Rucksack on Facebook!
Do you want to read more about Portugal?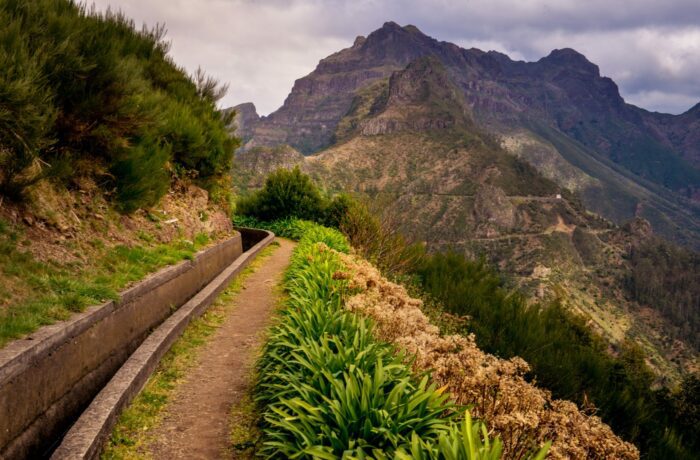 At the Boca da Encumeada mountain pass, Levada das Rabacas goes in a lush green jungle.…
June 11th, 2019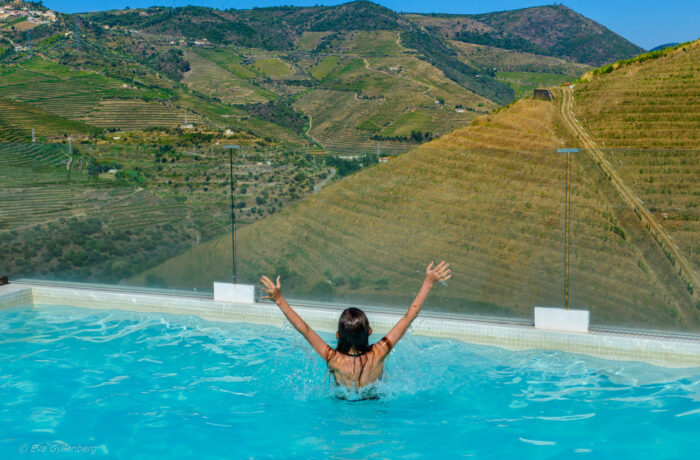 I had decided to stay at least one night at a vineyard when…
February 19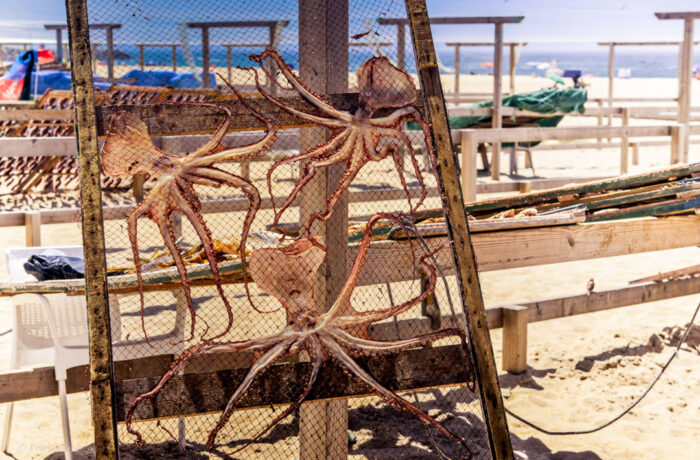 On the beach in Nazaré, mackerel and squid lie in the sun drying. Like them…
18 October 2018