The cave walk and the yoga walk were done during a press trip with Visit Höganäs, but all thoughts and opinions are, as usual, my own.
On Scania's pointed northwestern corner lies Kullaberg, a mammoth primeval mountain ridge where the rocks plunge steeply towards the sea. Here the Kattegatt and Öresund meet under Sweden's highest lighthouse - Kullens lighthouse. The area is a nature reserve and a paradise for those who love to experience magnificent nature and the opportunities for climbing, hiking and swimming are many.
On the last weekend in September 2023, Kullaberg invited to a Try-på-Kullaberg day, where local actors showed off the area on shorter tours. I managed four activities during this day – everything from cave walking to mushroom knowledge, seaweed cooking and yoga walking – but there was much more to discover. Here are my nine tips for an active and exciting visit to the nature reserve.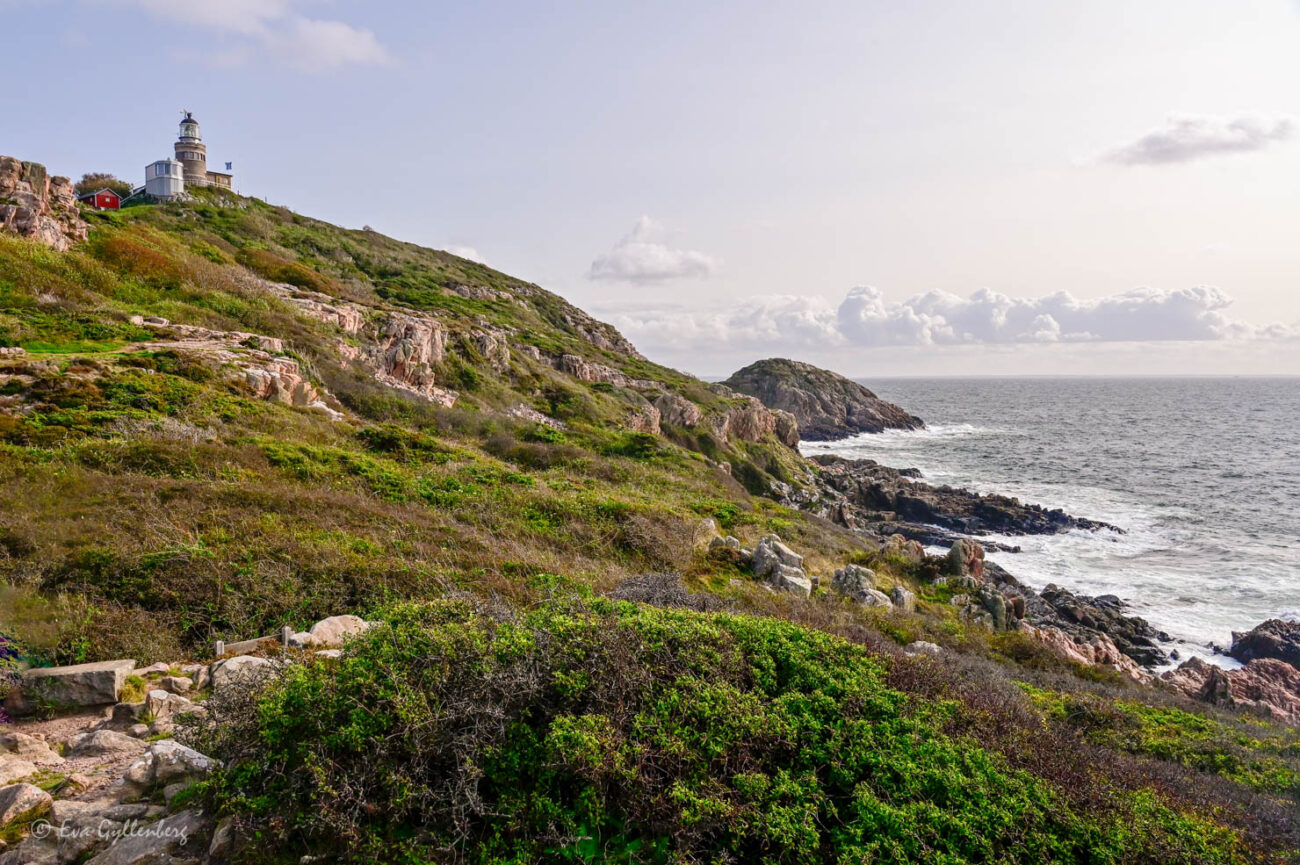 1. Cave walk
Over the years, Kullaberg's land elevation has created a number of caves along the nature reserve's coastal strip. There are around 20 caves to explore in the nature reserve, with some more accessible than others. Silver Cave and Lahibia Cave can be reached on a short hike from Naturrum, which was the goal of the cave hike offered during Prova-på-Kullaberg.
All cave walks require good shoes and decent fitness, as the walk is hilly and goes over large stone beaches and cliffs that require some climbing. On this day, there was also strong wind and big waves, which meant that we needed to take an alternative route to get to the Silver Cave.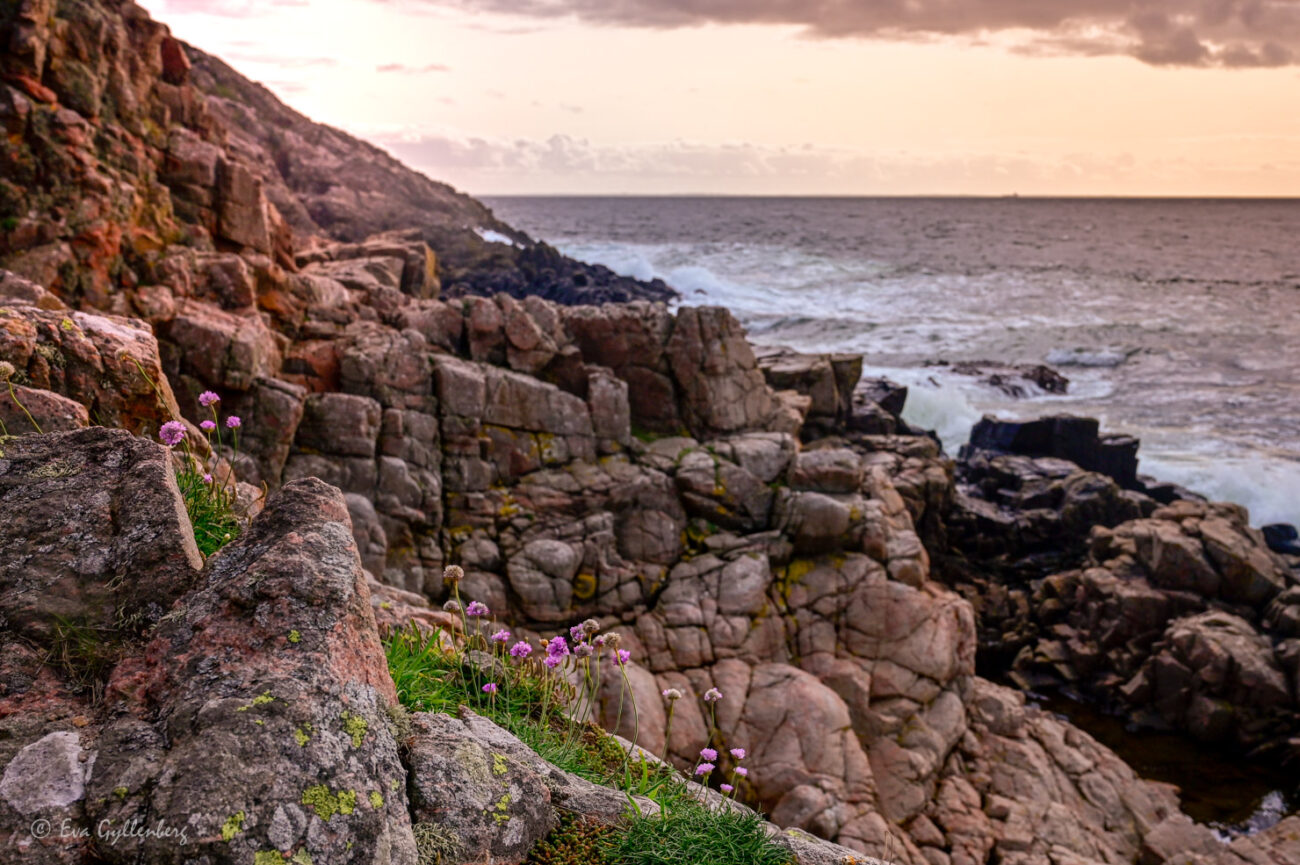 The Silver Cave is not a natural cave, but a man-made cave. In 1561, the Danish king Frederik II decided to dig for silver in Kullaberg, when silver-colored glitter was seen in the rock. The result was the 15 meter deep Silver Cave and a deep disappointment that the rock turned out to contain only silver mica. For those who want to, it is possible to enter the Silver Cave, even though it is narrow and dark.
The next stop was the Lahibia cave, a cave where traces of people have been found dating back to the Stone Age. To get between the Silver Cave and the Lahibia Cave, a little more climbing over the rocks is required, in parts over ledges on rock walls that plunge a few meters into the sea.
Fancy a cave walk? The Kullaberg guides has daily guided cave tours during the summer.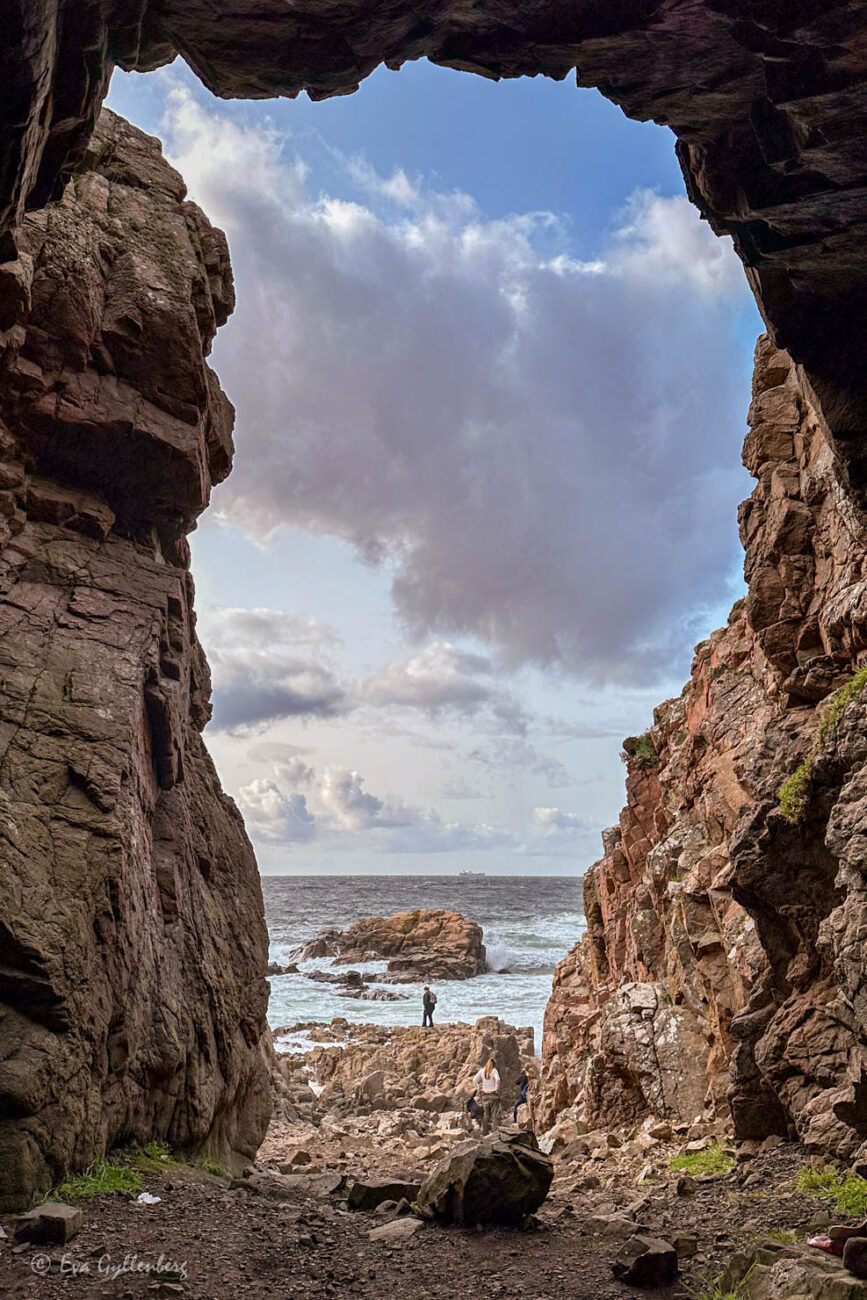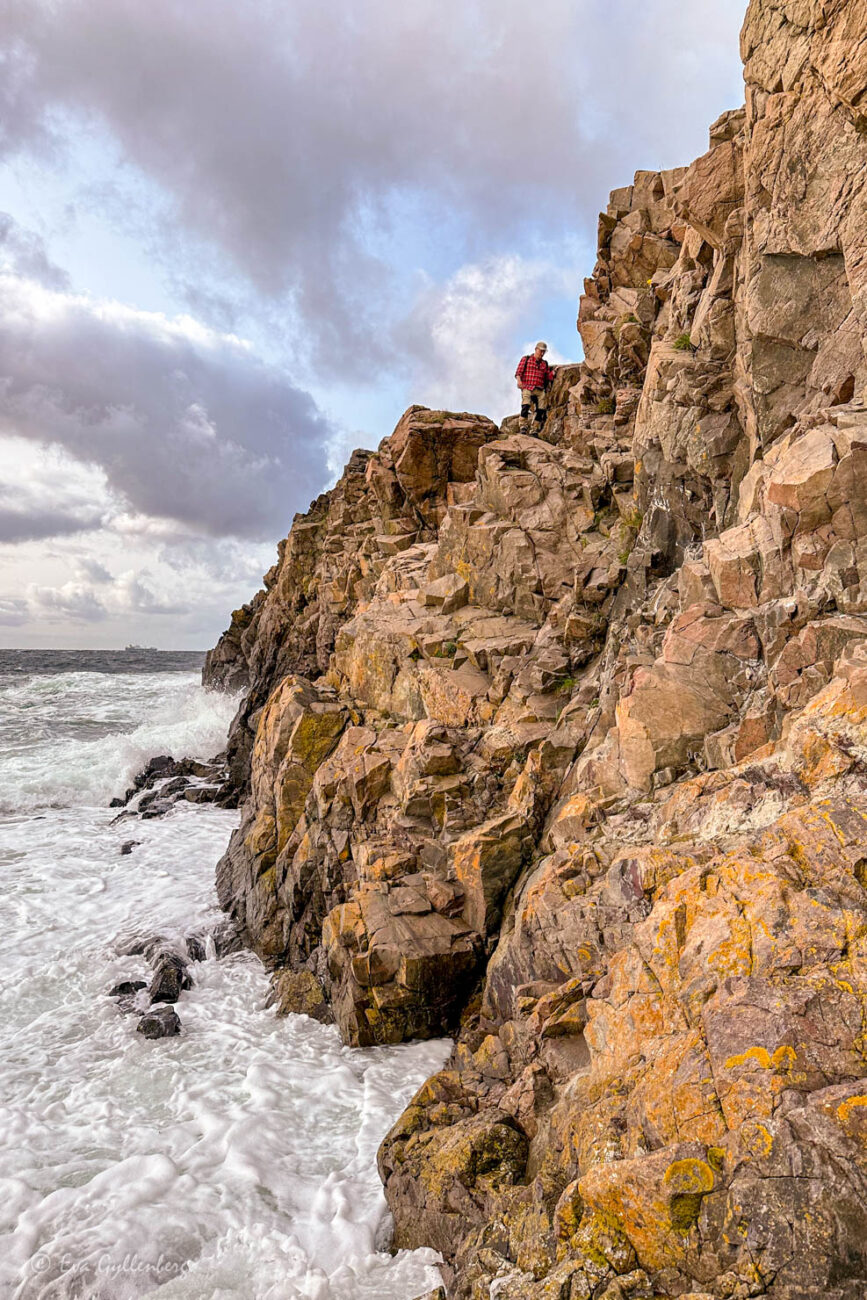 2. Yoga walk
There is nothing that makes me so calm and de-stressed as being in nature. In the forest I can stop and absorb the energy that the trees and the sea give. The Kullaberg nature reserve offers a perfect scene for a yoga walk in grand halls of stately deciduous trees, still in the presence of the roar of the big waves. A yoga walk with Yoga & Friends takes you on an inner journey, rather than a strenuous hike.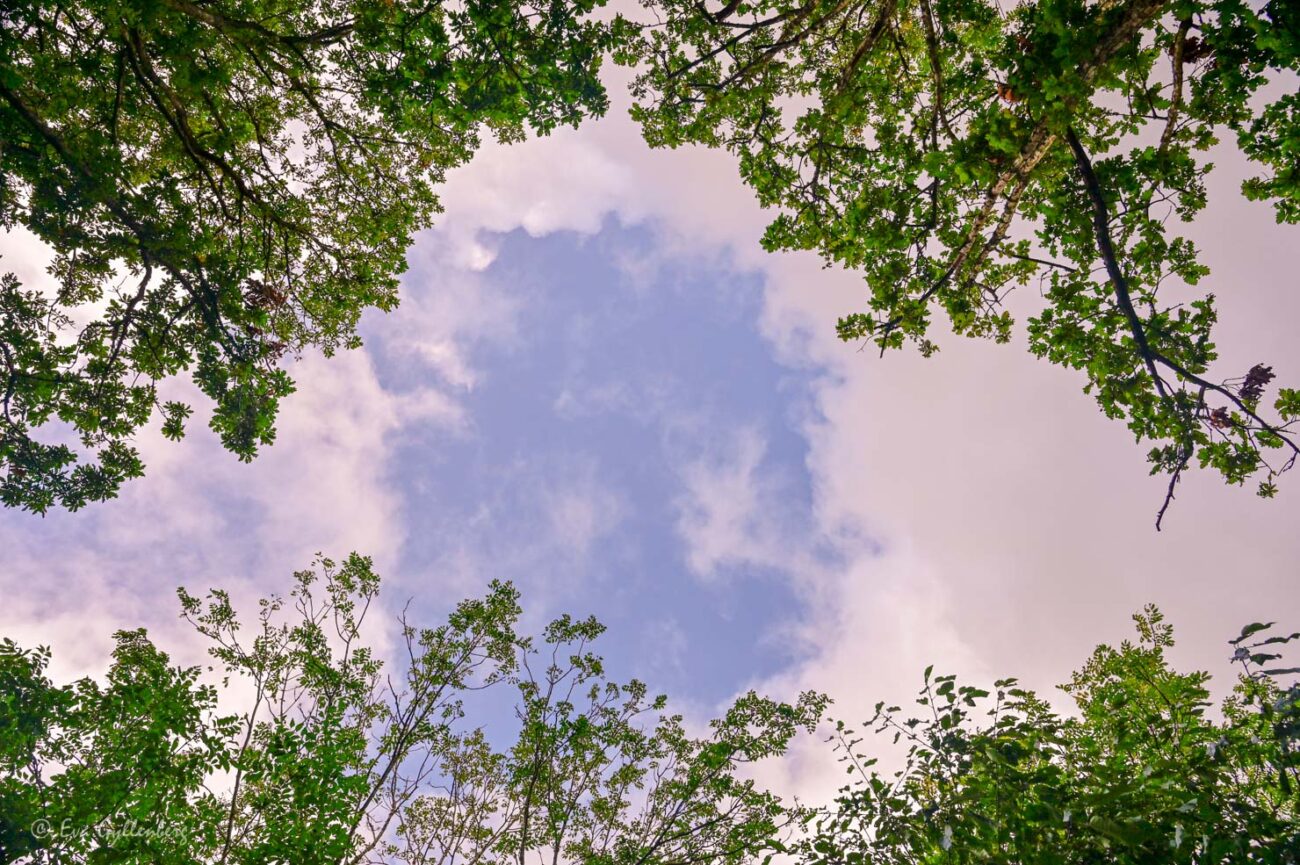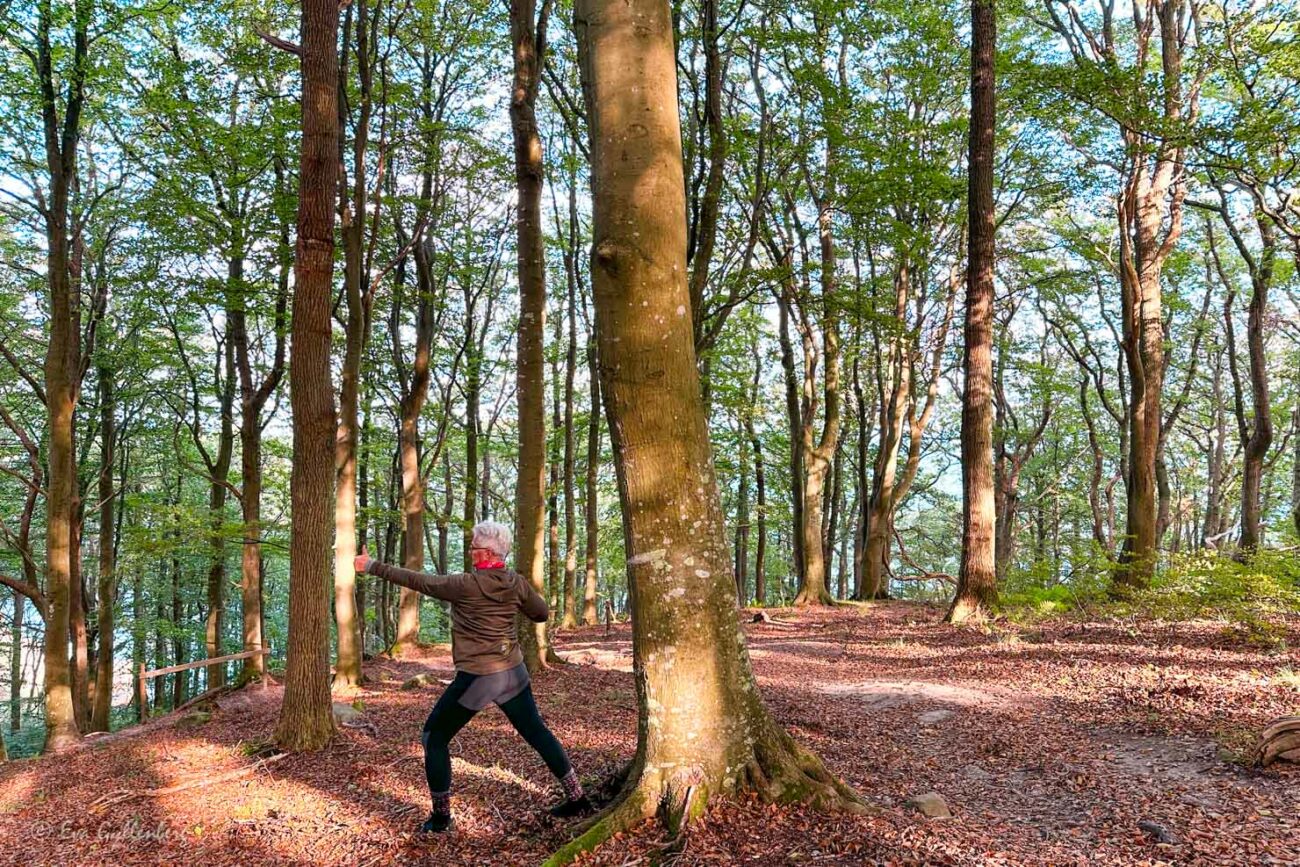 We stopped at a beautiful spot in the forest and did gentle yoga exercises by a tree. It should neither be difficult nor painful to do yoga, but everyone does yoga according to their own conditions. Which suits me well, as I'm as tall as a refrigerator.
We focused on our breathing, on our senses and on the nature around us before wandering on to the next place for other exercises. We walked deliberately silently through the forest, counting back and forth on our fingers to focus our thoughts. I quickly realized how difficult it is to focus for a long time and not start thinking about tonight's dinner or what needs to be bought on the way home. A useful experience for a stressed city dweller that I would love to do again!
Do you also want to try yoga hiking? Yoga & Friends usually arranges longer yoga walks of 3-5 hours, where you also bring a packed lunch.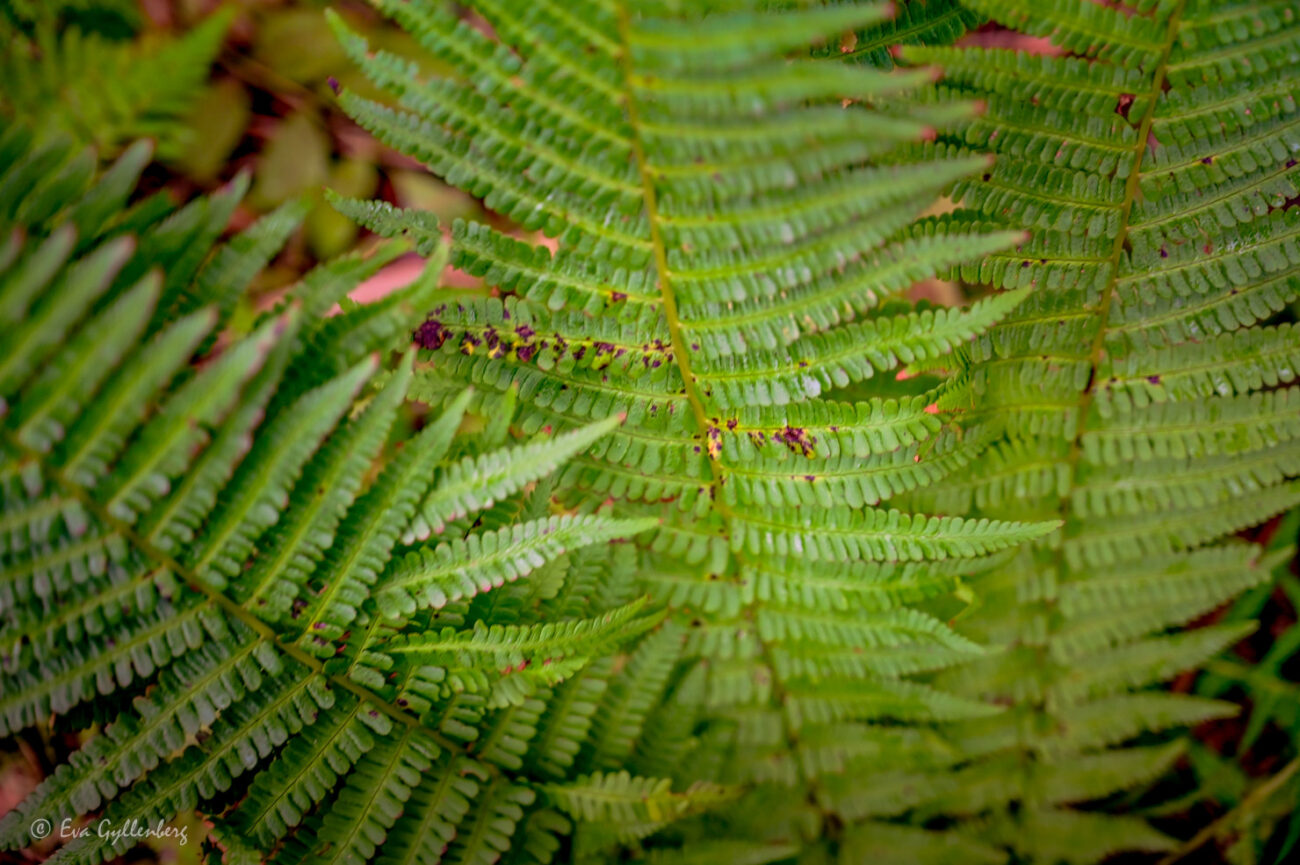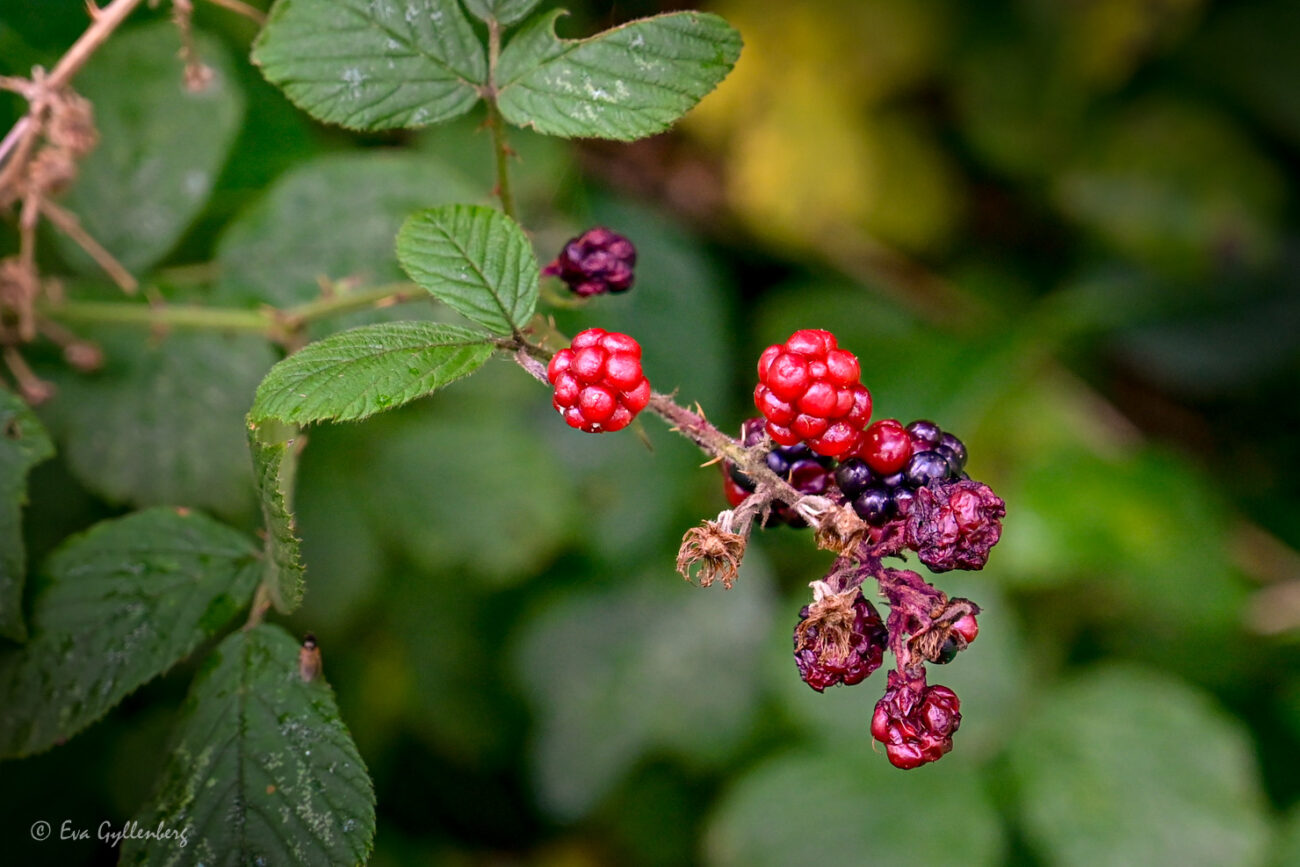 3. Cooking with seaweed
Did you know that all seaweed in Sweden is edible? Or that dried seaweed can contain up to 60% protein? I learned that and much more when Kajsa from Naturrum Kullaberg organized cooking with seaweed. Seaweed is a fantastic raw material, which also grows luxuriantly in our sea. Today's cooking offered blue tang, saw tang and knob tang, the tops of which were cleaned and trimmed. We prepared a dish with potatoes, leeks, lentils and seaweed lightly fried on a griddle. Very simple and very good!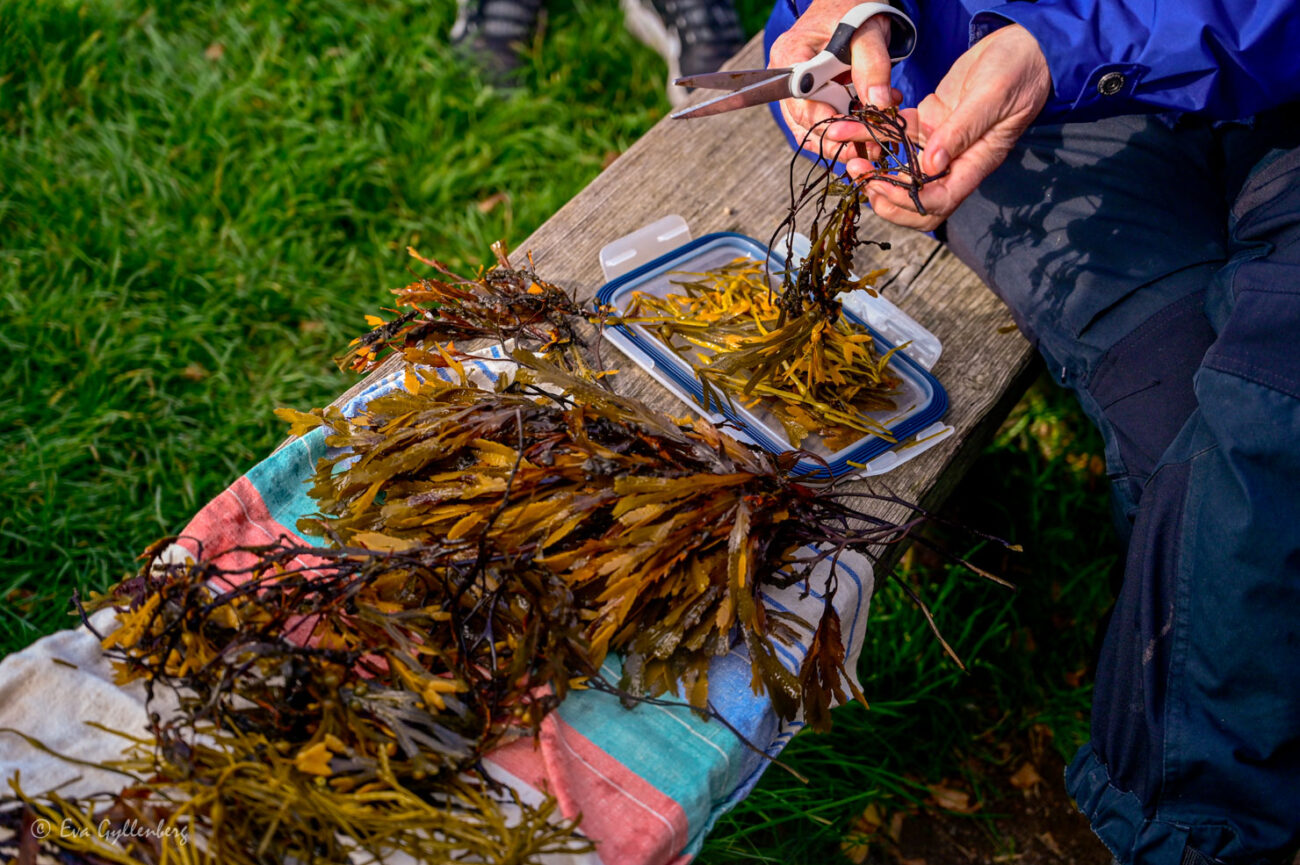 If you want to pick seaweed and try it yourself, you should pick in the open sea with moving water. Cut carefully with scissors and never tear open the seaweed by the roots. Also remember to pick far from bathing spots, factories and ports. You may not pick seaweed in nature reserves.
Want to learn more about seaweed? Watch SVT's little film about seaweed in Kullaberg with Kajsa.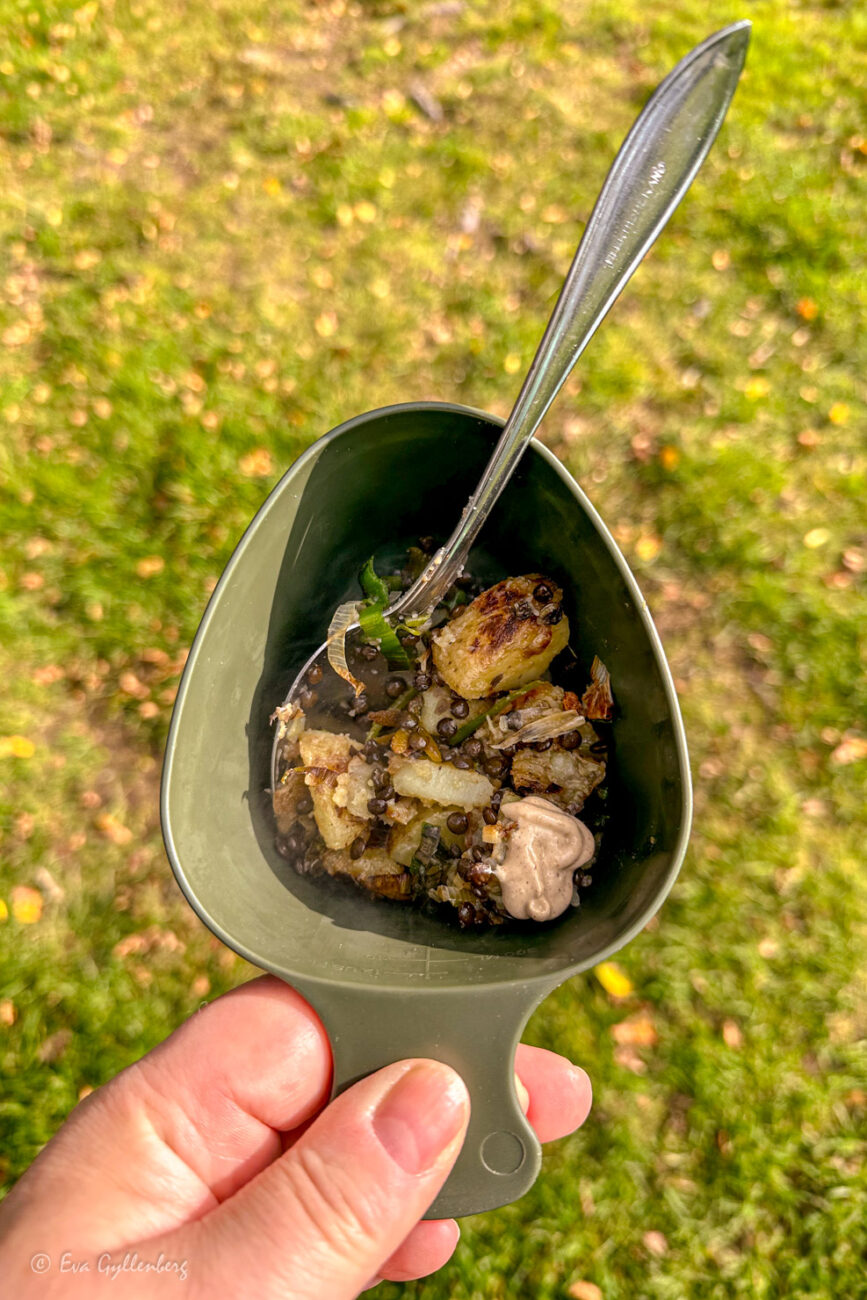 4. Porpoise safari
Did you know that the world's smallest whales are found in Sweden? Porpoises thrive in the sea outside Kullaberg, a small whale that looks like a dolphin with a blunt snout. The porpoises live here all year round and can sometimes even be seen from land, although you can best experience them up close on a porpoise safari. In recent years, shoals of large tuna have also gathered in Öresund, so if you're lucky, you may also see one of these giant fish jumping like silver projectiles over the waves.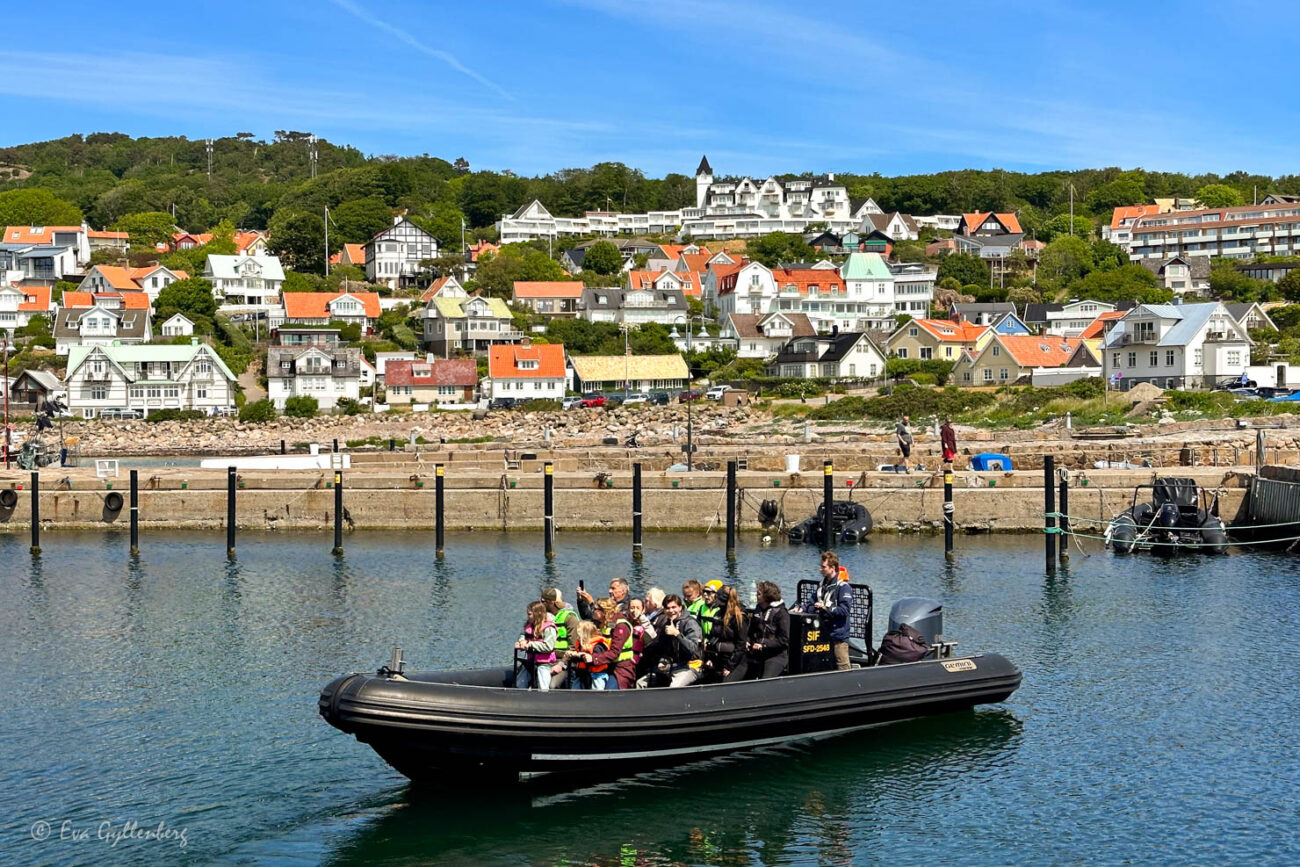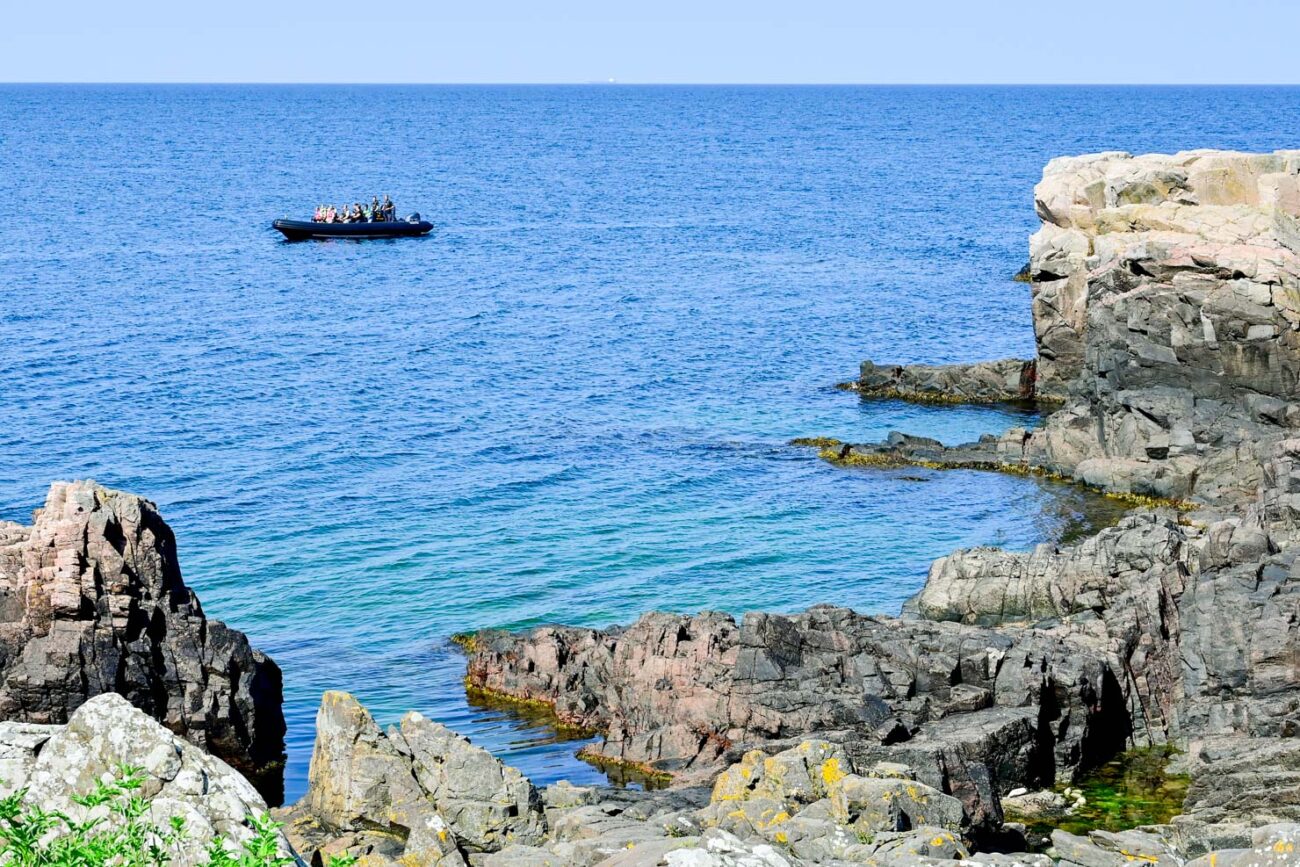 During the summer, you can go with Kullabergsguidern's RIB boat trips several times a day either from Mölle or from the rocks in the nature reserve below the lighthouse/Naturrum.
Unfortunately, it was quite windy during Prova-på-Kullaberg, so the porpoise safari with the Kullaberg guides unfortunately had to be cancelled. Luckily, parts of the family went Rucksack on porpoise safari from Mölle this spring. If they saw any porpoises on the trip? Yes!
Do you also want to see the small porpoises in Skälder?viken? Read more at Porpoise safari with the Kullaberg guides.
5. Pick mushrooms
On Kullaberg there are more than 1500 different kinds of mushrooms, of which 75 are edible mushrooms. But can you pick mushrooms in a nature reserve? In the nature reserve, special rules apply compared to the public right, but even if you are not allowed to pick flowers, you can still pick mushrooms.
During Prova-på-Kullaberg there was a large mushroom exhibition with experts on site to ask for tips and advice. It is important to know what to do when picking mushrooms and if you are the least bit unsure about a mushroom - don't pick it. Yellow chanterelles are a good mushroom for beginners, as there are no poisonous mushrooms similar to chanterelles. However, funnel chanterelles are a bit trickier to pick, as a dangerous spiked poisonous spider can be very similar to a funnel chanterelle.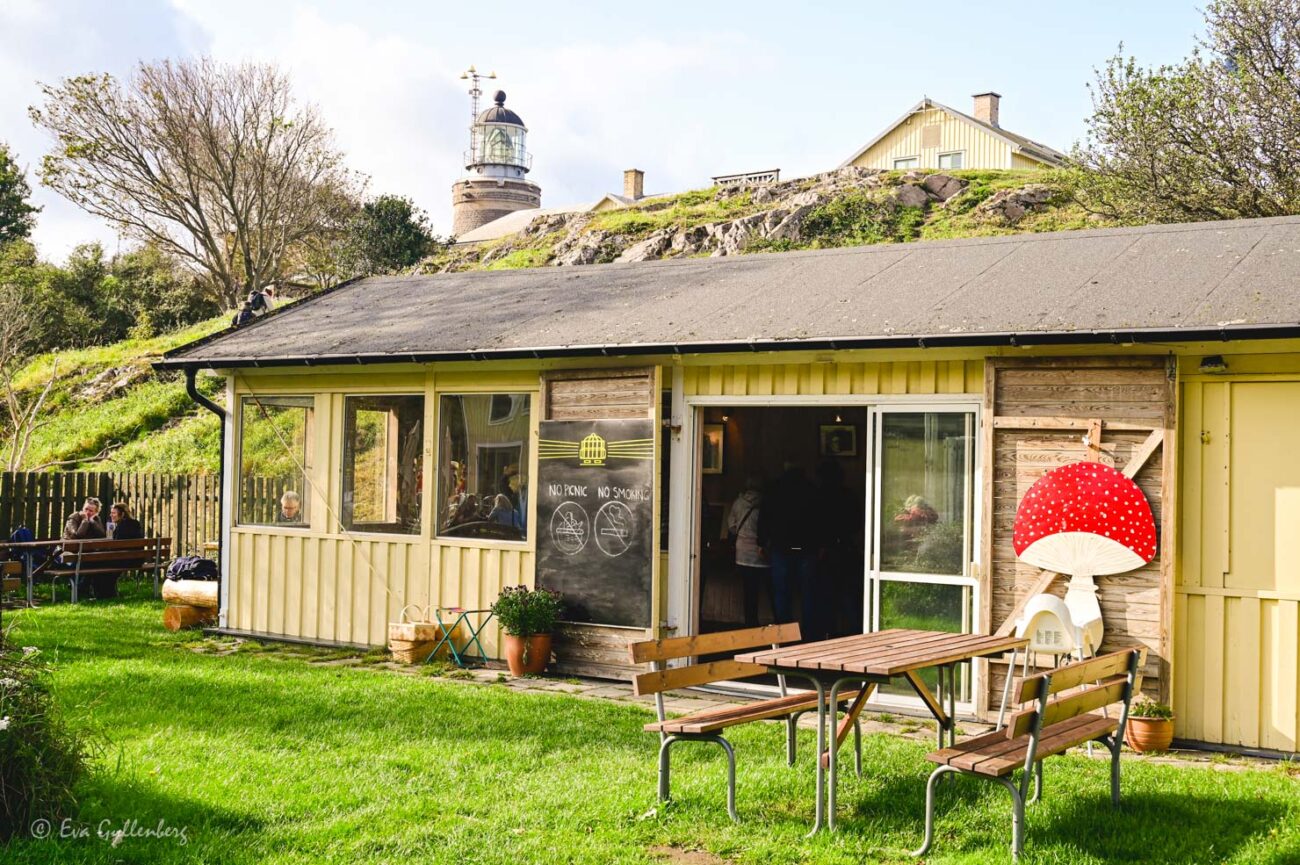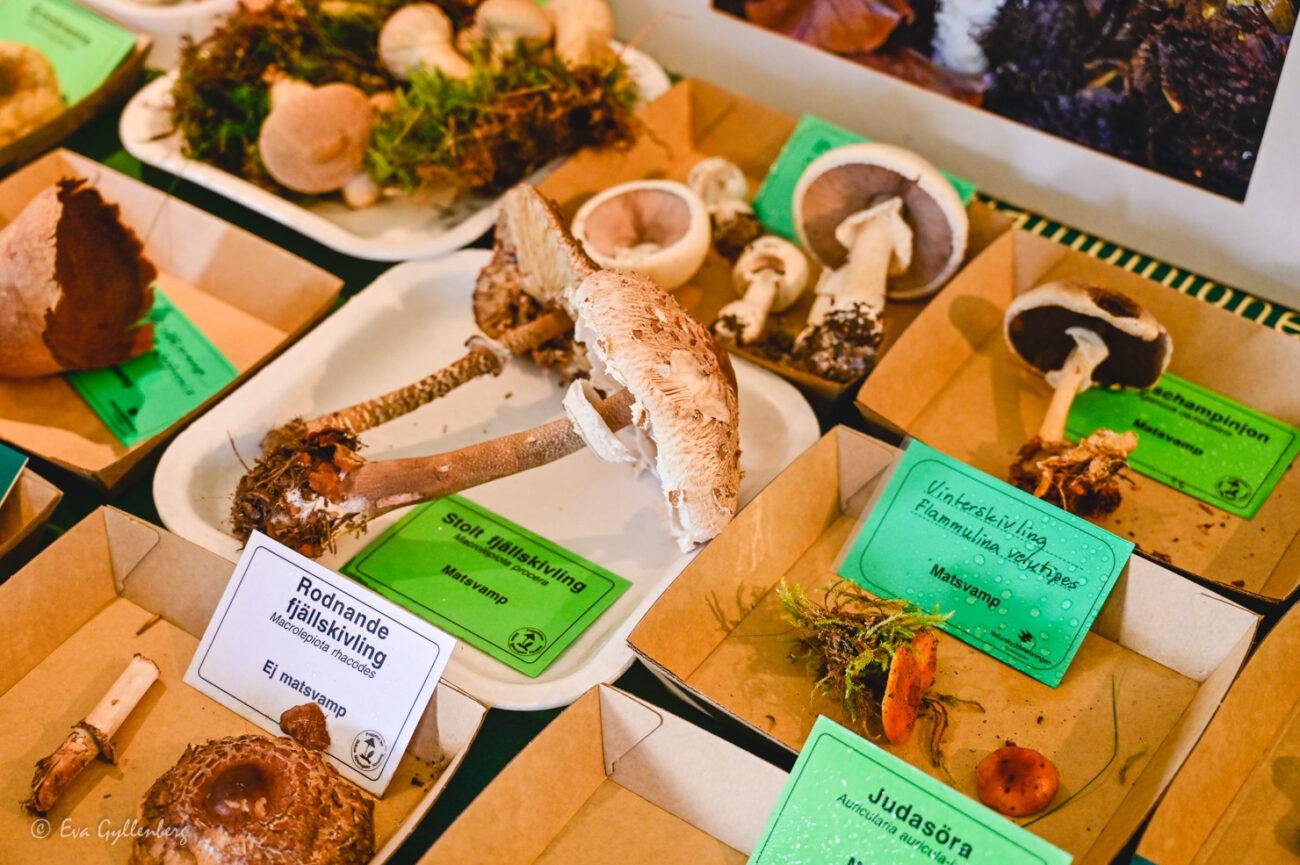 6. Hike the Kullaleden
Around the whole Kullahalvön, from Helsingborg via Höganäs and Arild all the way to Utvälinge. The Kullaleden (Skåneleden SL5) is a 70 km long hiking trail that offers hilly nature and beautiful views of the sea. The trail goes all the way out to the top of Kullaberg and passes past meadows with grazing animals, breathtaking steep cliffs and beautiful beech forests.
For a simple family hike at the far end of Kullen then you park the car at Naturrum and walk counter-clockwise along the Kullaleden to Kulla mosse. Here you turn off on the yellow trail over Mölle golf club and go back on the Kullaleden on the other side of the peninsula. Take the opportunity to stop for a lunch at cozy Kullagården Inn and walk down to the pebble beach by the beautiful mall Josefinelust. The 3 kilometers take considerably longer than you think, as there is so much to stop and look at on the way.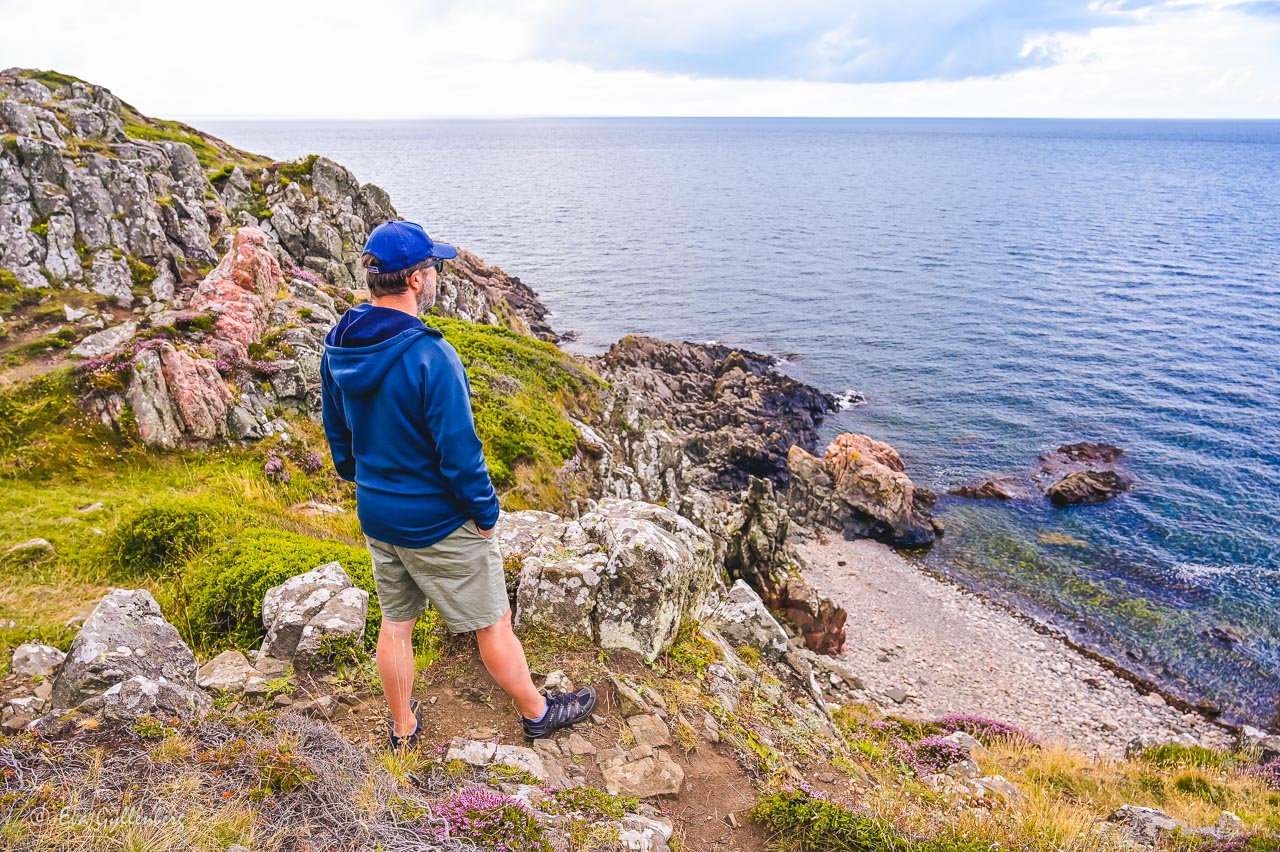 Another favorite stretch along the SL5 is to hike between Skäret and Arild in the evening sun. The route runs along the sea through pastures and burial mounds from the Bronze Age and ends with a magnificent sunset over Kullaberg. Read more about this hike in my post Skäret to Arild – Raukar at sunset along the Kullaleden – Skåne.
Do you feel like lacing up your hiking boots? Read more about the Kullaleden at Kullaleden's friends or at Skåneleden.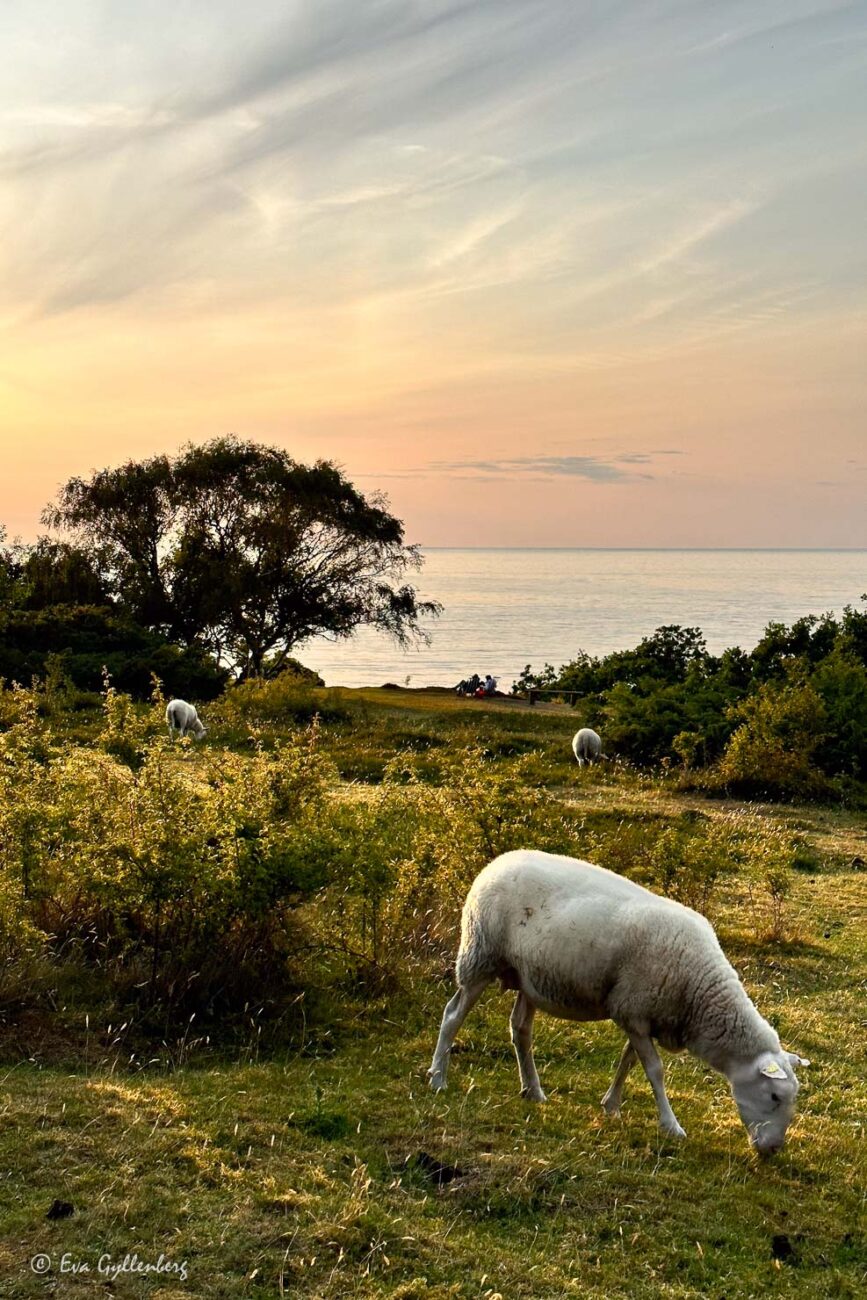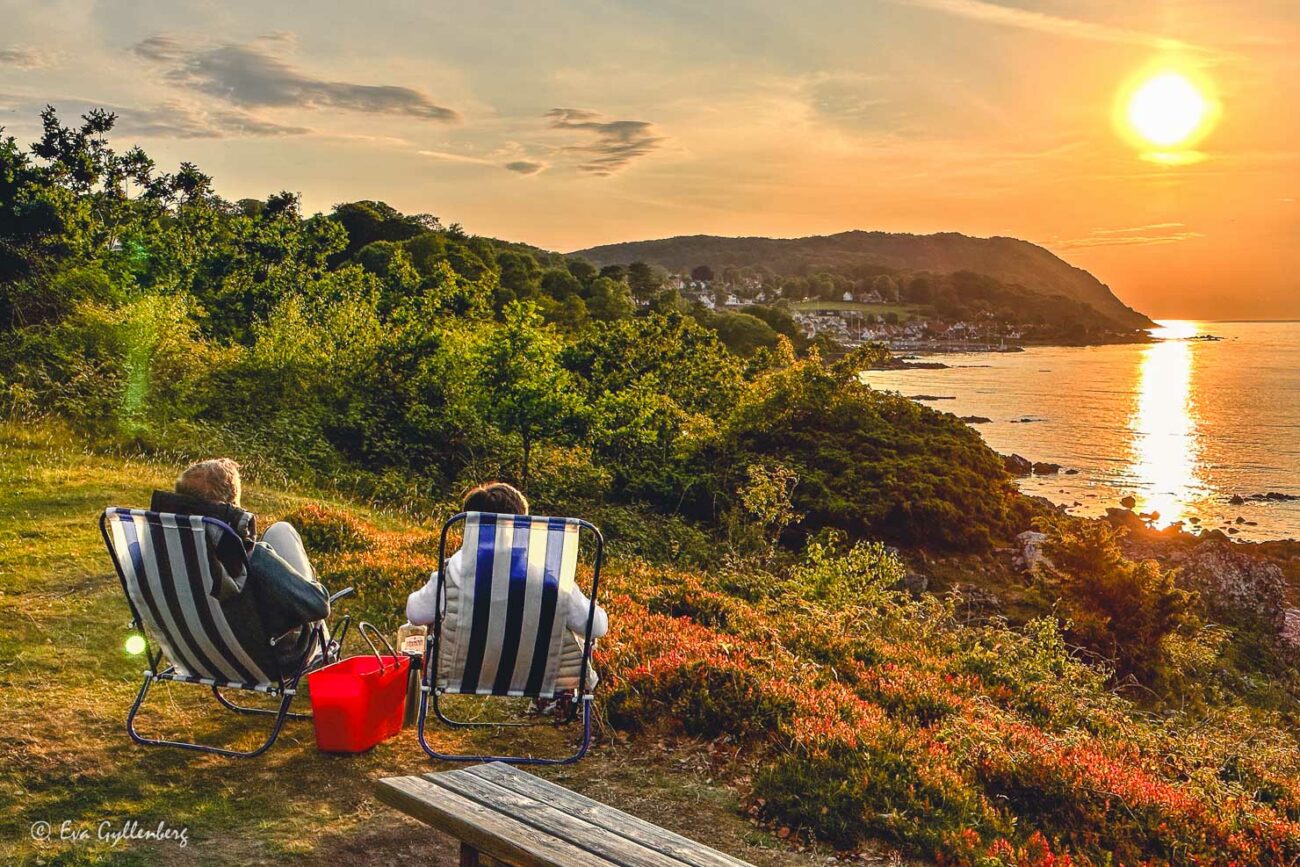 Many of Kullaberg's trails are steep and narrow, but there are sections after the trail that are wider and less hilly. In order to increase accessibility to nature for those who have some kind of mobility impairment, there is the possibility to borrow off-road wheelchairs (quadricycles) free of charge from Höganäs municipality. Read more and book the municipality's website.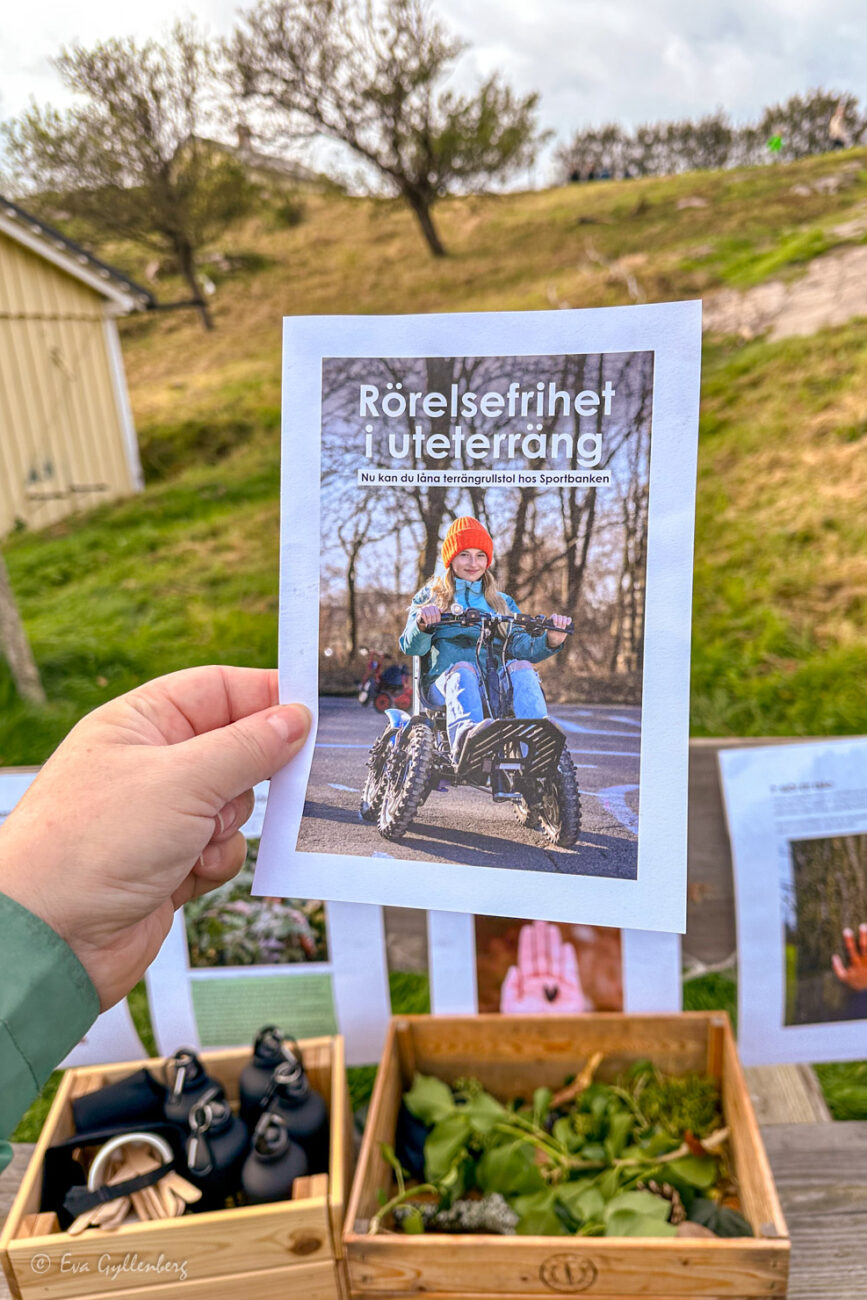 7. Kayaking or SUP
Kullaberg can be experienced both on foot and at sea, but many caves and beaches are easiest to reach from the sea. Kullakajak rents out both SUPs and kayaks from June to September and also organizes courses, but during Prova-på-Kullaberg it was unfortunately too windy to paddle SUP. However, the rest of the family paddled SUP with Kullakajak earlier this summer and had incredible fun, so I hope I get another chance next summer! The dream would be to see porpoises when you are out and SUP!
Do you fancy a wonderful SUP trip around Kullaberg? Look into Hill kayak.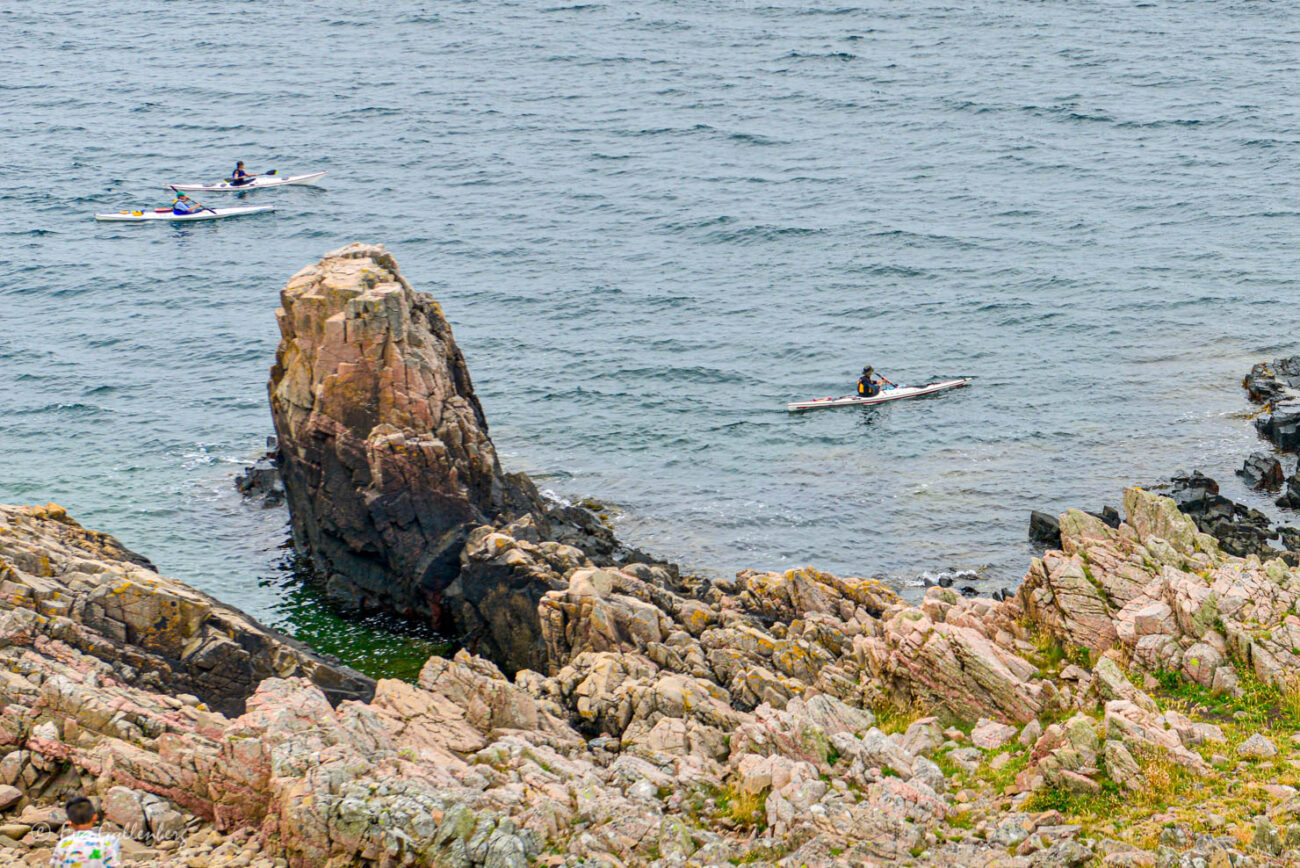 9. Bird watching
Kullens tip stretches towards the open sea surrounded by two seas. It is a windswept tip that often gathers unusual birds to rest after a long flight.
During Prova-på-Kullaberg offered Birdwave bird watching tours out on Kullen, but there were also many visitors who had brought their own binoculars and stood scouting at the bird-watching platform out on the headland. When the wind blows hard from the west, birds that normally live far out to sea come closer to land. On this day you were lucky to see soles - the big beautiful sea birds with light bluish beaks with black stripes. Other birds that you may be lucky enough to see during the year include nightingales, gray lyres, peregrine falcons and even puffins.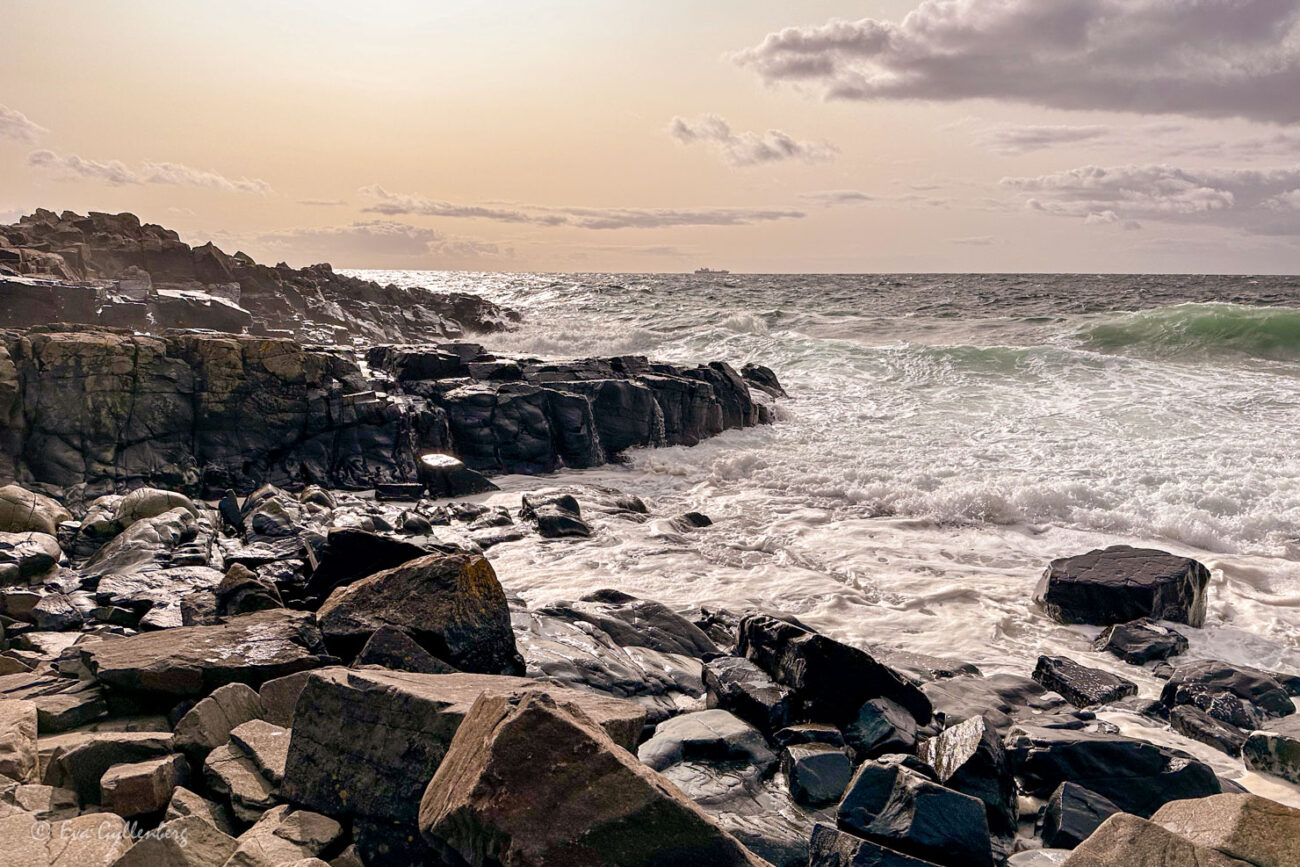 9. Climbing
Last on the list, but perhaps one of the most famous activities! Kullaberg is one of Northern Europe's largest climbing areas with over 900 routes of varying difficulty to choose from. During Try-at-Kullaberg arranged Go Climb abseiling at the 25 meter high rock Kullamannens door. For those who want to learn to climb, they also organize courses for beginners.
Do you want to read more about climbing in Kullaberg? Look into Go Climb.
What is your favorite activity at Kullaberg?
Have you been here? What did you think of the destination?
Been there - didn't like it!
1
Not keen at all to go here!
0
Eva Gyllenberg
Travel blogger, gastronaut, photographer and family adventurer with over 55 countries in his luggage. Eva loves trips that include beautiful nature, hiking boots and well-cooked food. On the travel blog Rucksack she takes you to all corners of the world with the help of her inspiring pictures and texts.