It's crowded, convivial and loud. Scented candles, dream catchers and batik sweaters are mixed with fruit and street food. Am I in Berkeley or San Francisco? Could almost be. The only thing missing is the Golden Gate Bridge. Fremantle is Perth's port city, a historic and lively little town. We went here several times during our days in Perth - both for the atmosphere, the lovely fish restaurants and (of course) the ferry to Rottnest Island.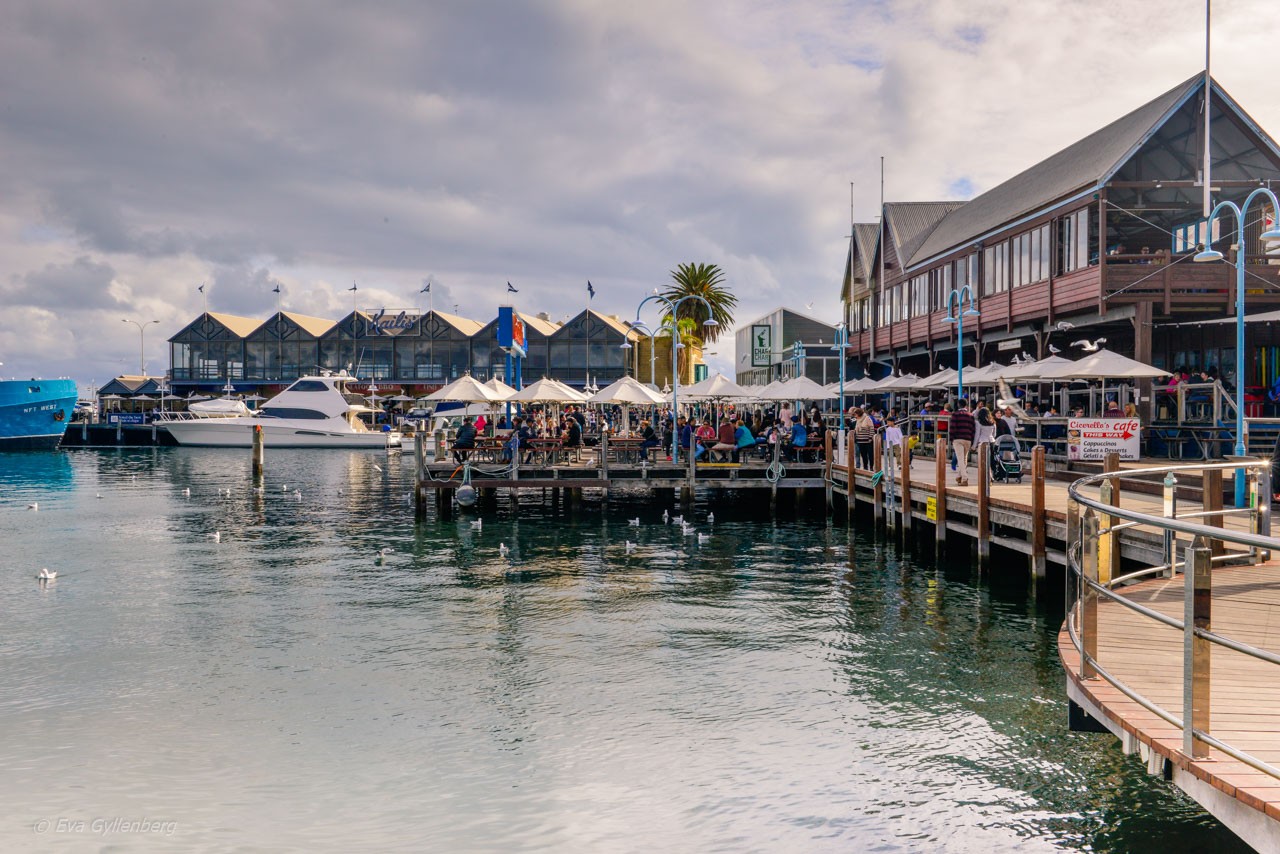 There aren't that many tourists in town today. It's winter in Fremantle and as usual that means it's perfectly OK to match a wool hat with shorts and sandals. The dress code in Western Australia is very casual. Here, leisure and pleasure come before fashion.
We have gone to Fremantle by commuter train this time. In a big city without rush hour traffic and queues, the fastest option is usually to take the car. However, our day plans included visiting a brewery today, so the train felt like the best option for us. It's also only 30 minutes from central Perth by train, so the loss of time is minimal.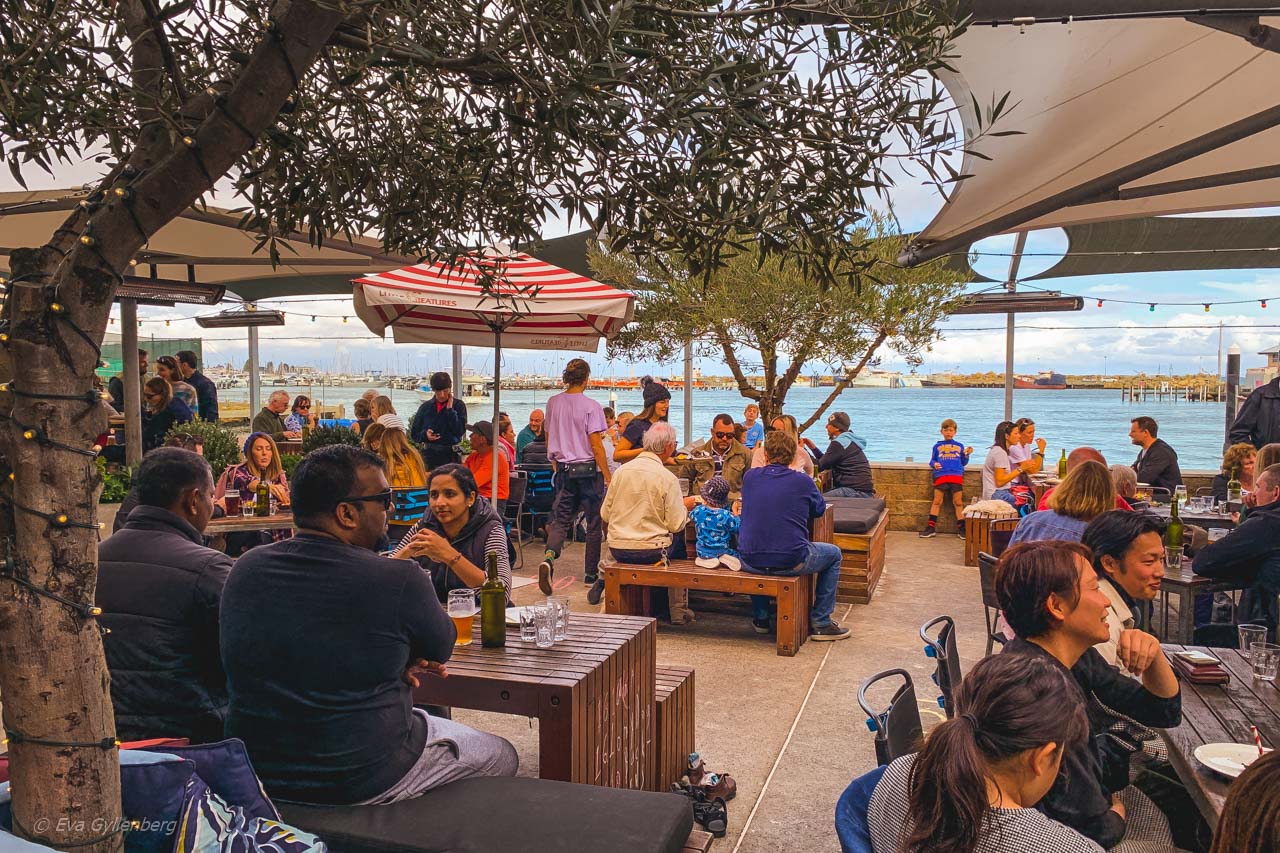 Fremantle – or Freo as the city is often called – is a relaxed little town of 25.000 inhabitants located between the Indian Ocean and the Swan River. Here, in 1829, the English established the Swan River colony, a colony that was primarily for settlers and not for convicts. Over the years the population increased, but life here was hard. Those who came here really ended up in the wasteland. There were no roads, it was difficult to prepare the land and the crops did not grow as expected. Everything came to revolve around the port. It's hard to believe that today's Fremantle has only had rail to Sydney since 1917. This was truly an outpost. Far from everything.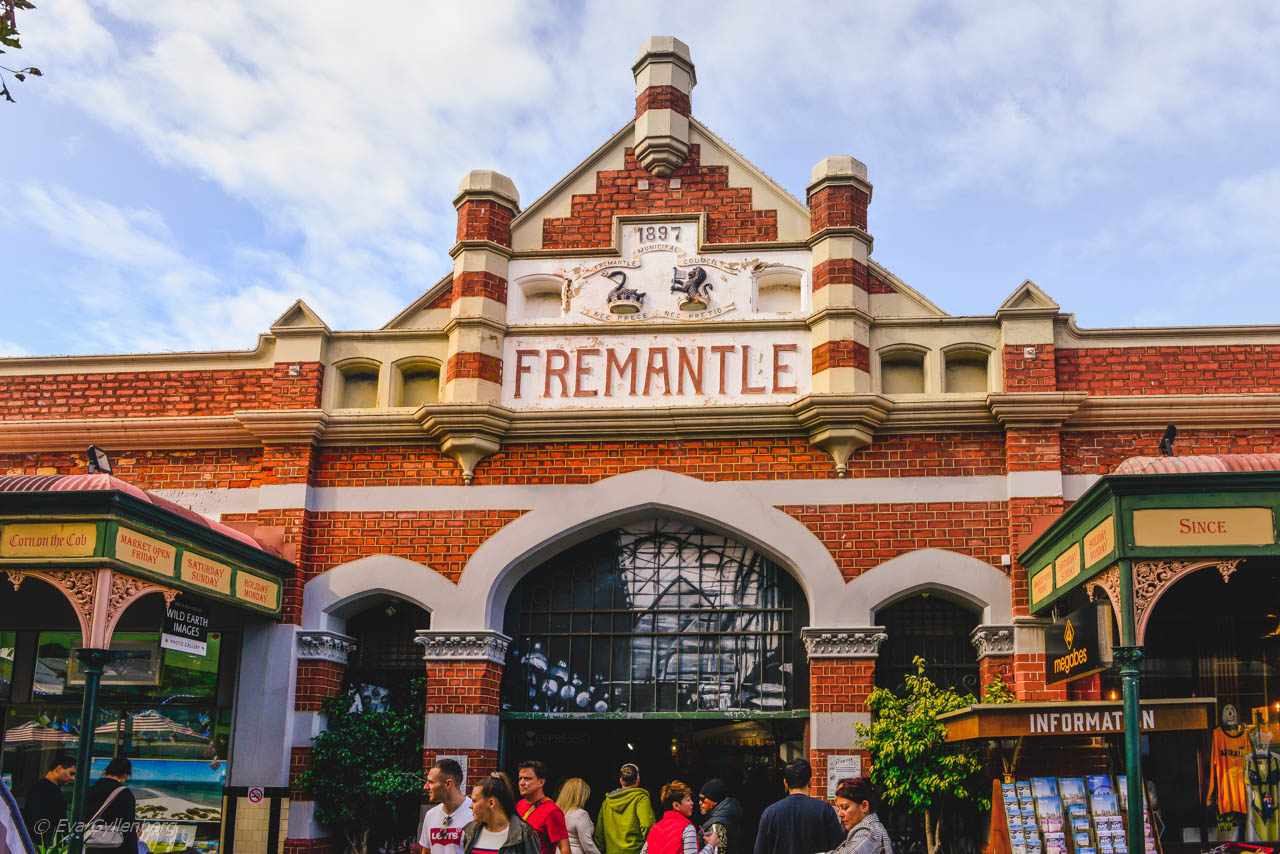 It's Saturday, so we begin our visit to the Fremantle Markets. The market that has been around since 1897. The area around Perth is nowadays surrounded by fertile farmland and vineyards and most of it can be grown in the area's Mediterranean climate. The market therefore has quite a large focus on food. Spices, clothes, fruit, sunglasses and toys are mixed with honey, cheese and street food from all over the world. This is almost like a family party. The range of fruit and vegetables is incredible, and surprisingly affordable.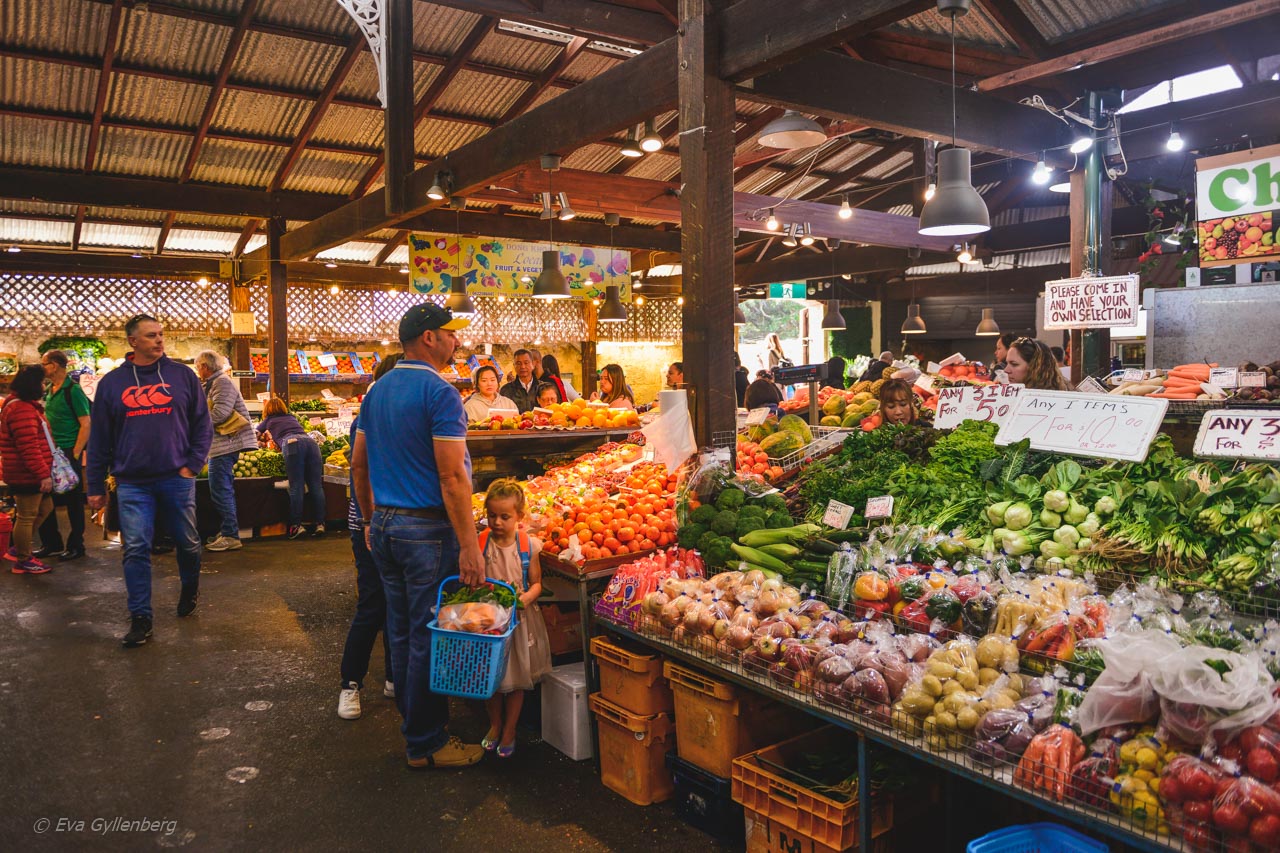 Outside the market sits a man selling "bird callers", small whistles that allow you to sound like Australia's unique birds. It can be purchased for a specific bird, or a bundle of five whistles to imitate five different birds. I stand for a long time thinking about whether I shouldn't get a kookaburra whistle. No other bird can put me in a good mood like a laughing kookaburra. Stingy as I am, there was none.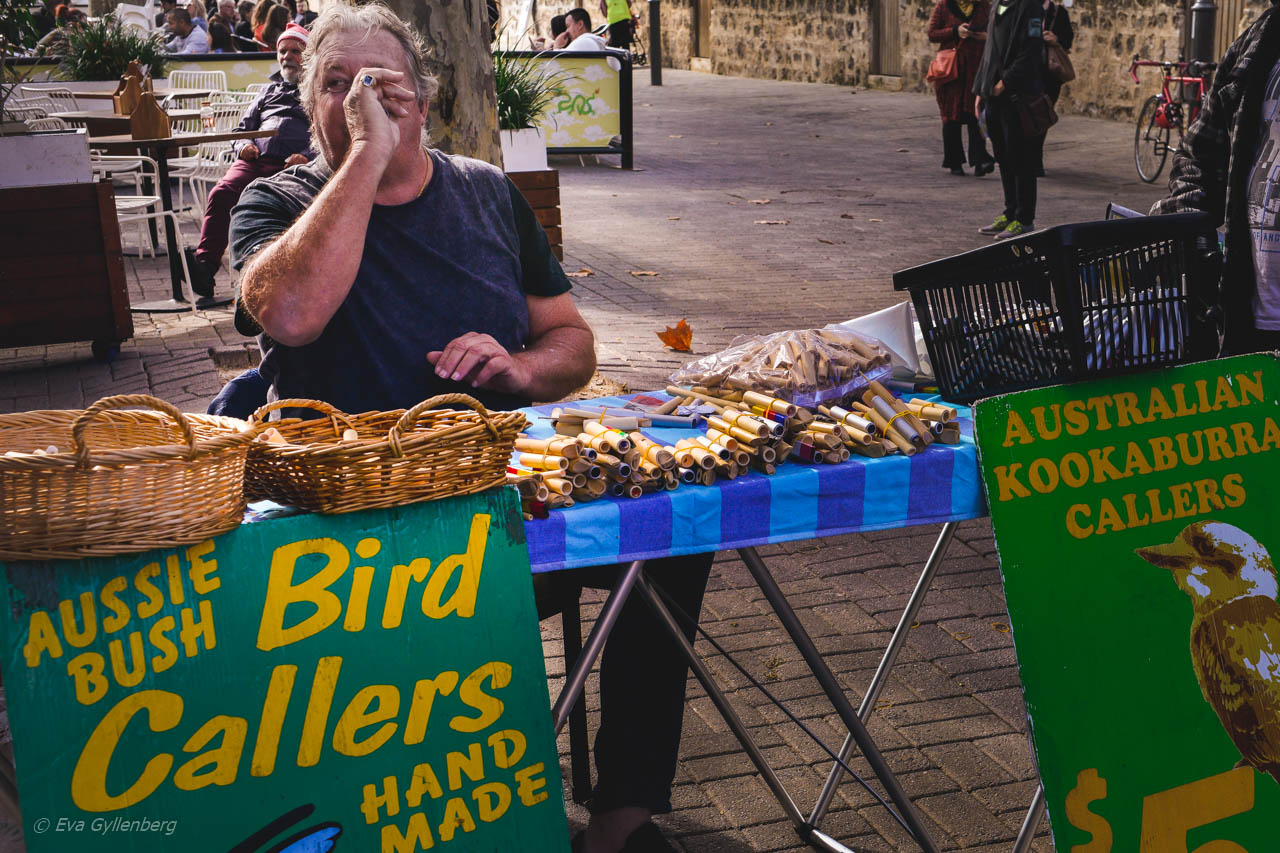 The colonial two-story houses with winding balcony railings outside Fremantle Markets are filled with small cafes and bars. It is no wonder that the street is popularly called "Cappucino street". Here, coffee is served with love both indoors and outdoors, all year round. Don't you want a cup of coffee? There are also plenty of trendy wine bars and microbreweries here.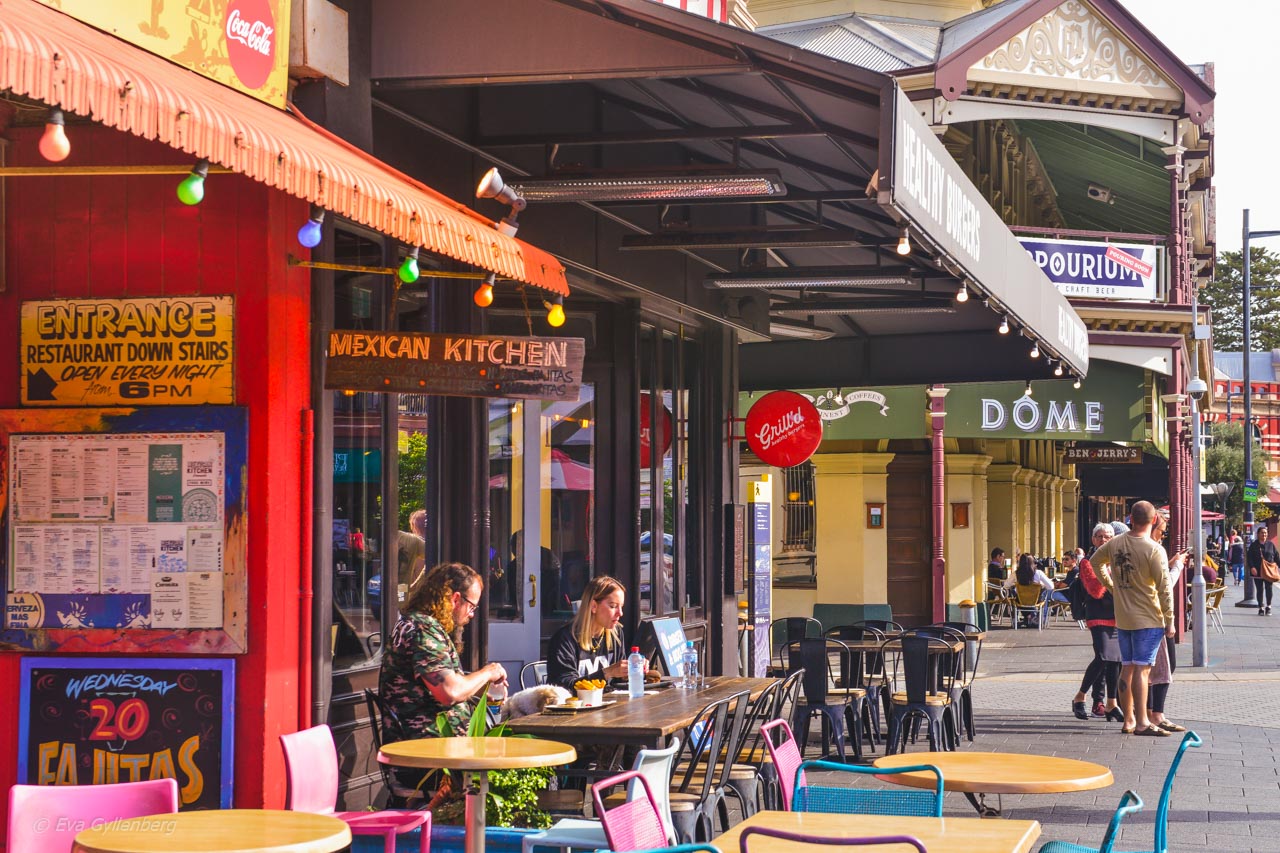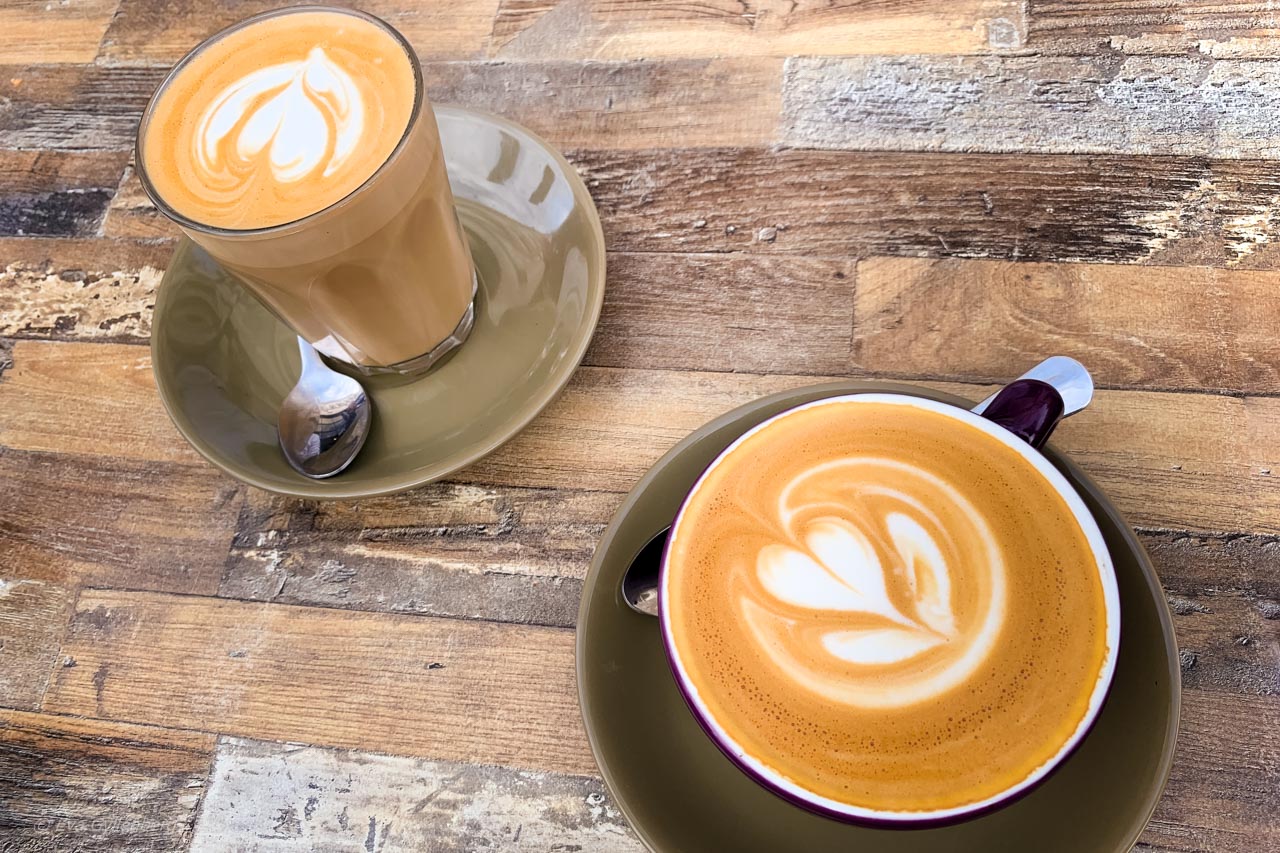 We are getting hungry and head towards the city's most famous brewery - Little creatures. Little Creatures opened in 2000 in its large premises by the harbour, on a site that used to be a crocodile farm. We sit down at one of the tables outside and take off our jackets. The sun warms nicely on this winter's day. Today, the brewery has nine beers and ciders on tap, basically freshly brewed directly from the source. A large metal great white shark hangs from the ceiling. No one reacts to it, on Australia's Pacific coast, sharks are part of everyday life.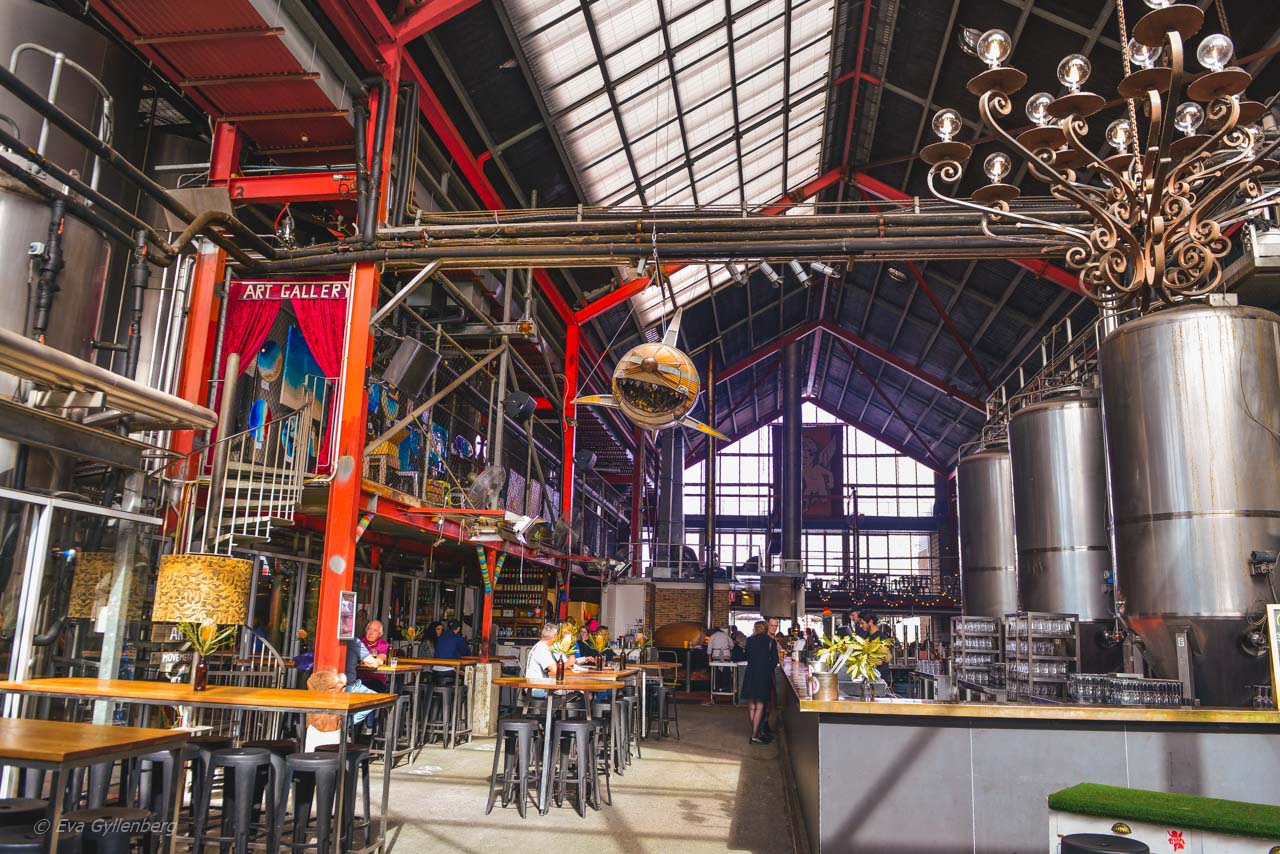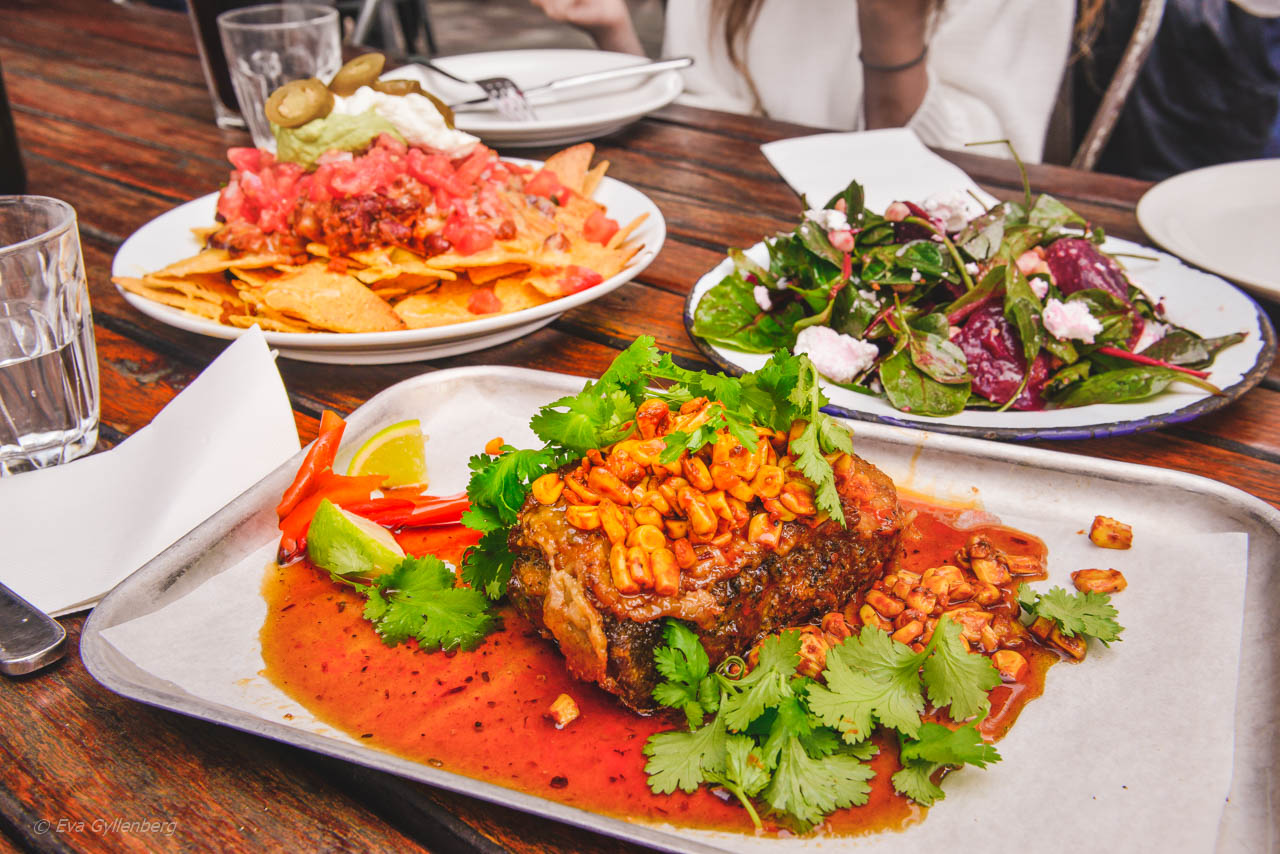 The beer comes in. The food comes in. We who only intended to eat a light small lunch. Long-cooked meat with grilled corn and coriander, hot nachos with guacamole and a really good feta cheese salad with beetroot. We leave here more than satisfied.
Down in the harbor, the fish restaurants are close together. Almost as close as the fishing boats that also call the harbor their home. The seagulls circle loudly in the sky, but the longing in the eyes for fried fish and fries. Gulls are probably the only bird I've met in Australia that looks exactly like home. Typical that it would be the most annoying bird in the world that actually exists all over the world.
Kailis' fish market is an institution that has been in Fremantle's harbor since 1926 and serves everything from freshly harvested oysters to large crawfish. We had dinner here earlier this week and ate a freshly grilled fish, squid and prawns plate. Not the most luxurious dinner on the trip, but very tasty and well prepared.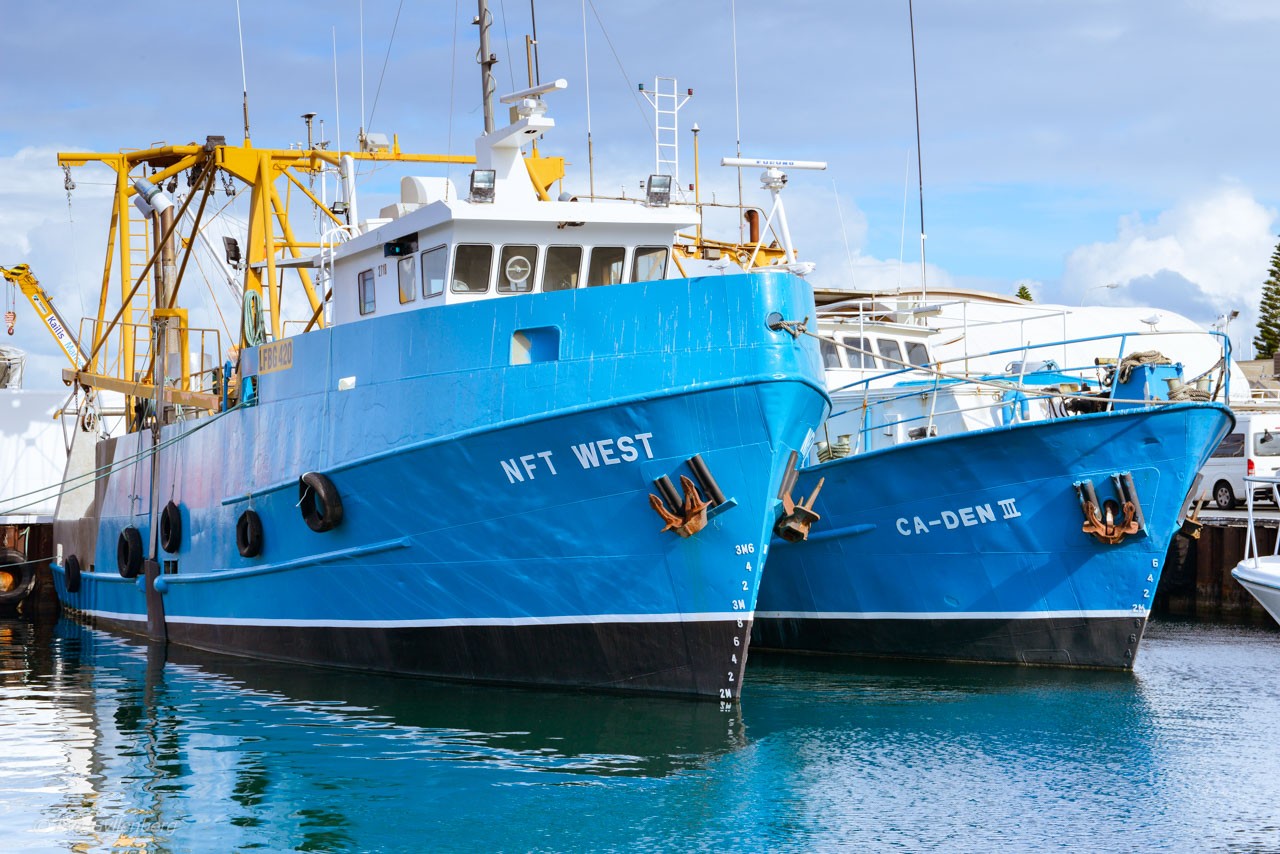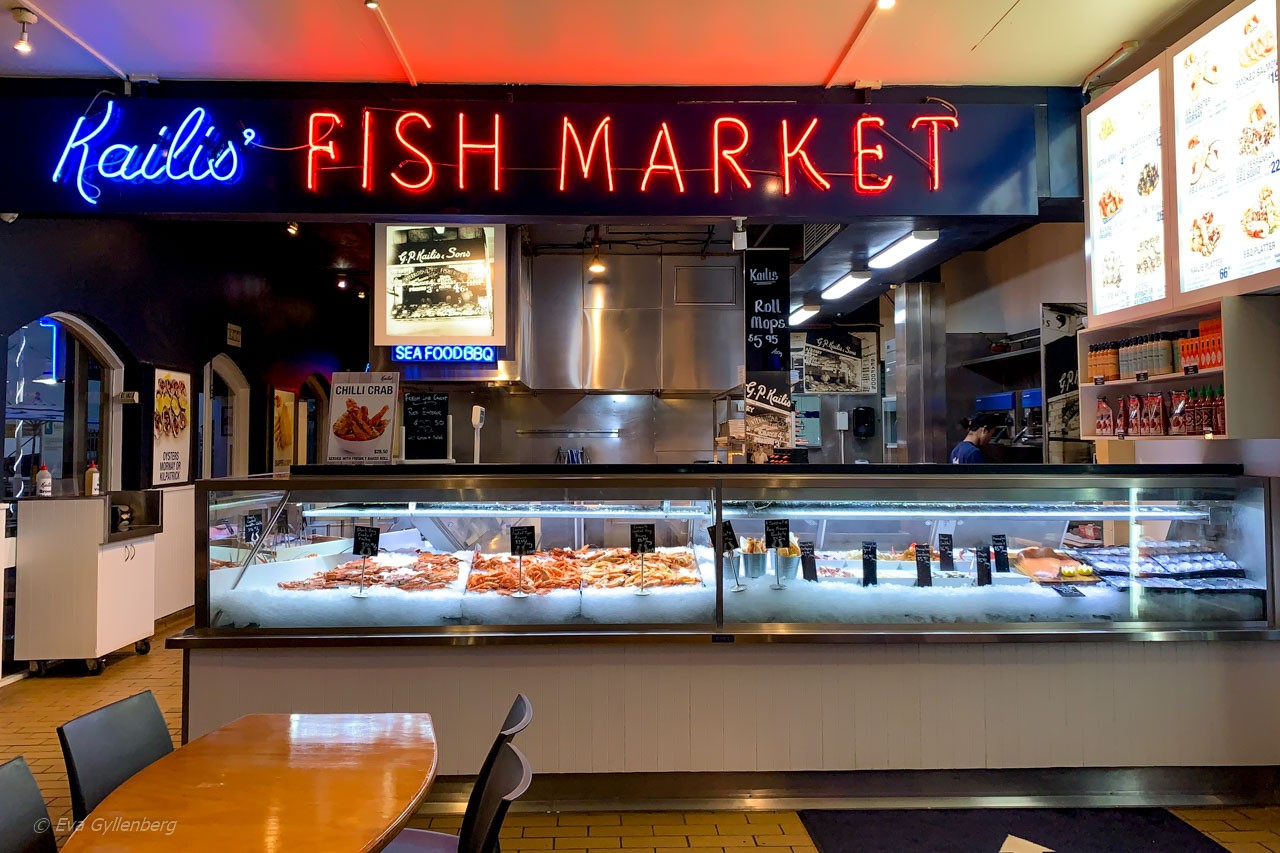 We walk towards the beach in Bathers Bay. The deckchairs are removed for the season and pulled up so as not to be overwashed by any winter storms. A lovely bronze statue depicting a woman in a bathing suit sitting on a bench. On her head she has a swimming cap with flowers. The woman is called Bella(*) and is one of Fremantle's most popular works of art.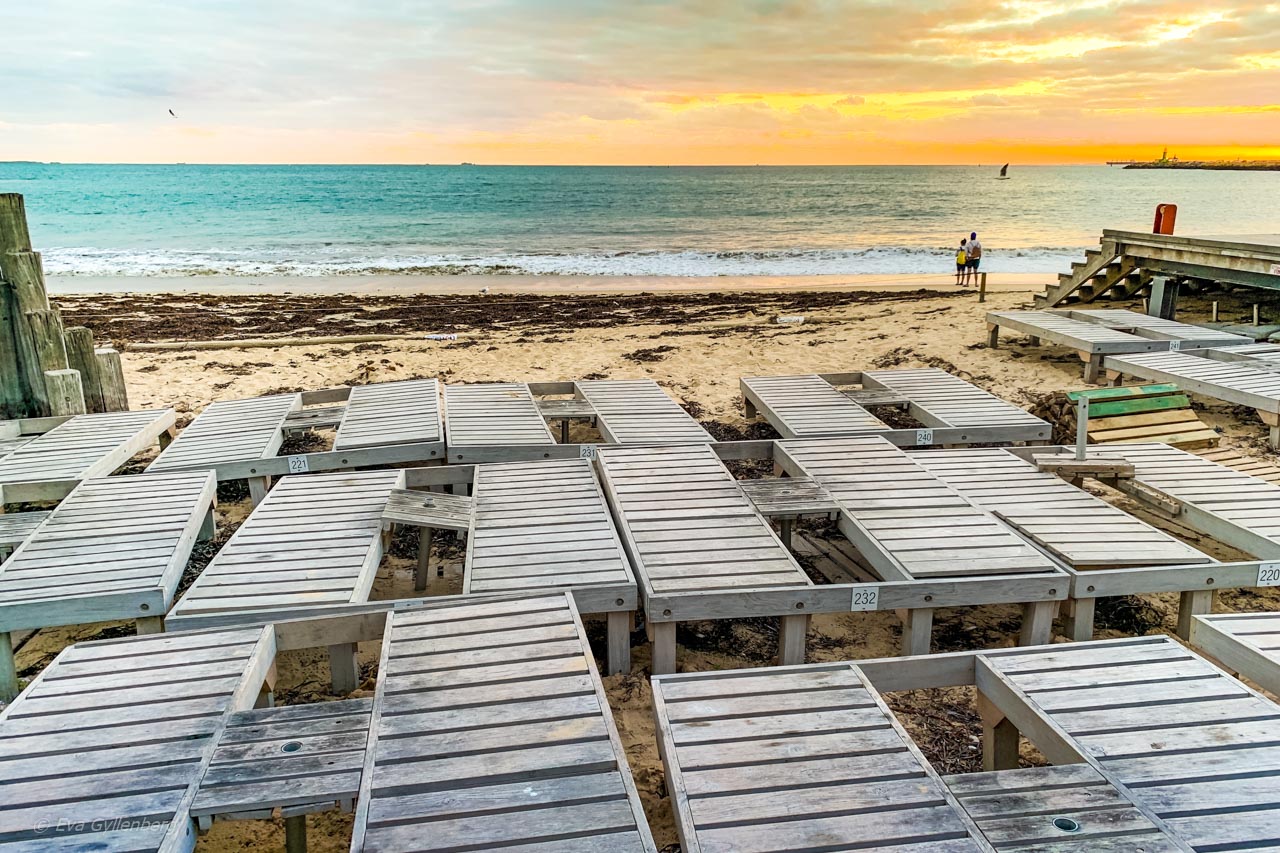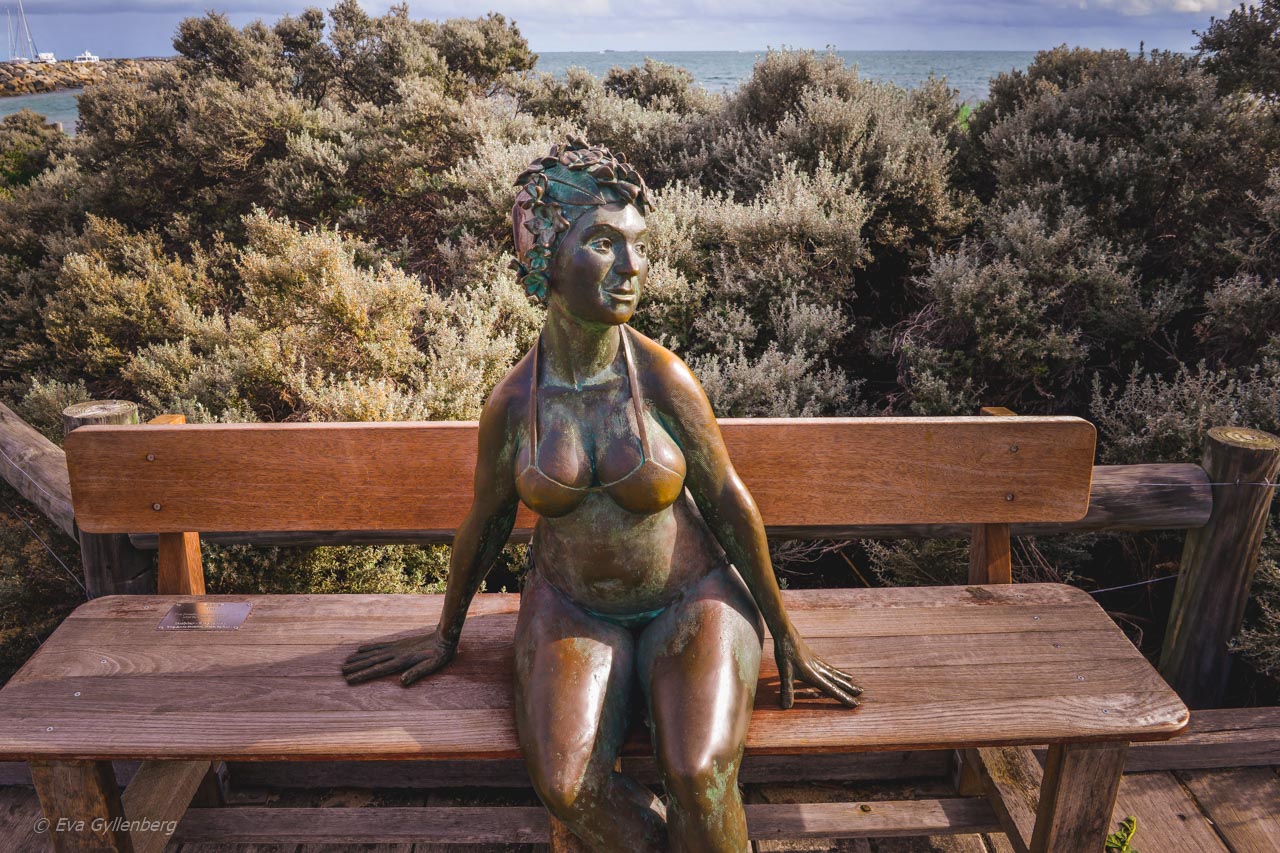 We stop at one of Australia's oldest buildings, the twelve-sided Roundhouse that was built at the birth of the colony in the 1830s. Originally a prison, but has since been both a detention center and warehouse. At 13 pm every afternoon a cannon shot is fired from here, as it has been every day for over a hundred years. Thanks to the daily cannon shot, skippers and townspeople could calibrate their clocks every day. A good way not to miss the lunch date.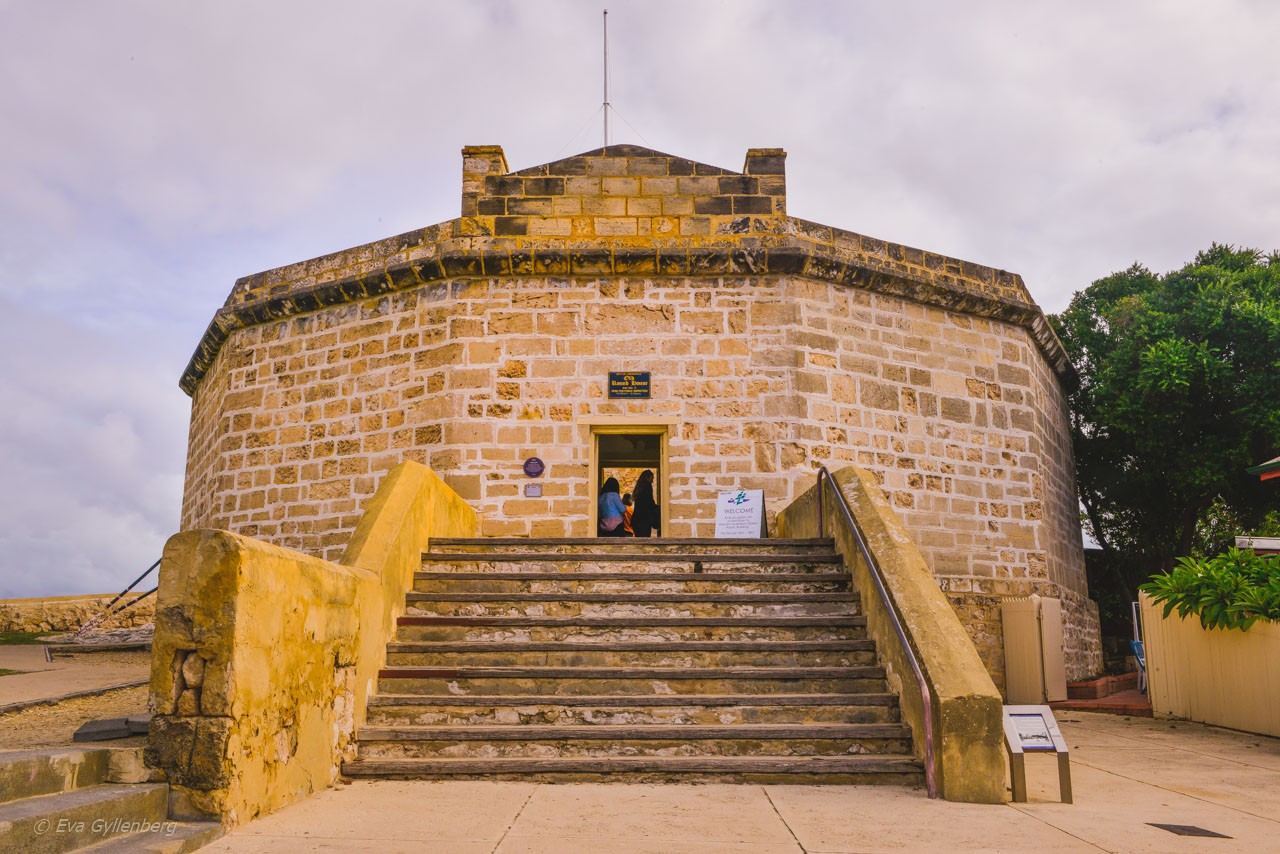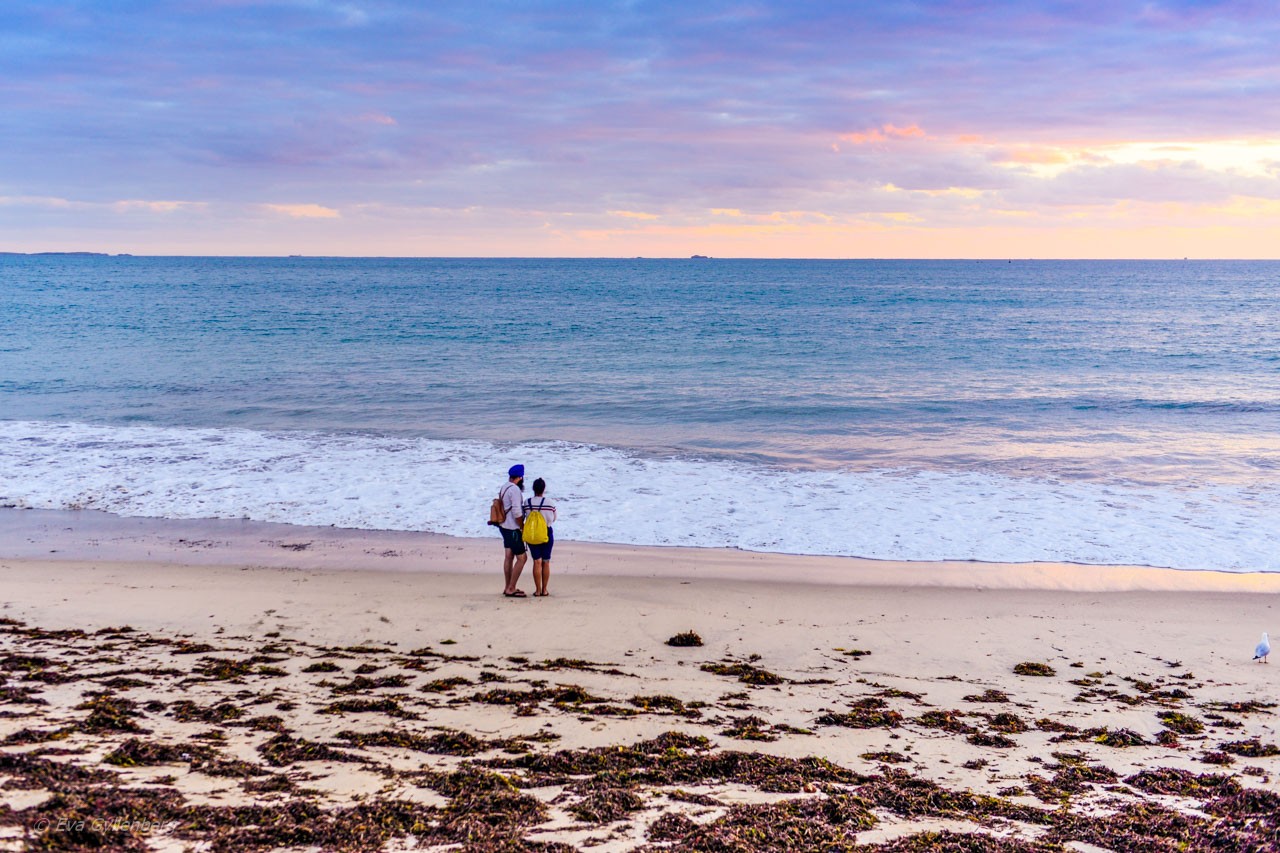 The fine colonial houses line every street in central Fremantle. It almost feels like being in a classic, cozy little English town, complete with left-hand traffic and fish and chips. We walk back towards the train station and take the opportunity to do a bit of shopping and window shopping on the way. It's incredibly peaceful and inviting, it's hard not to want to stay here longer.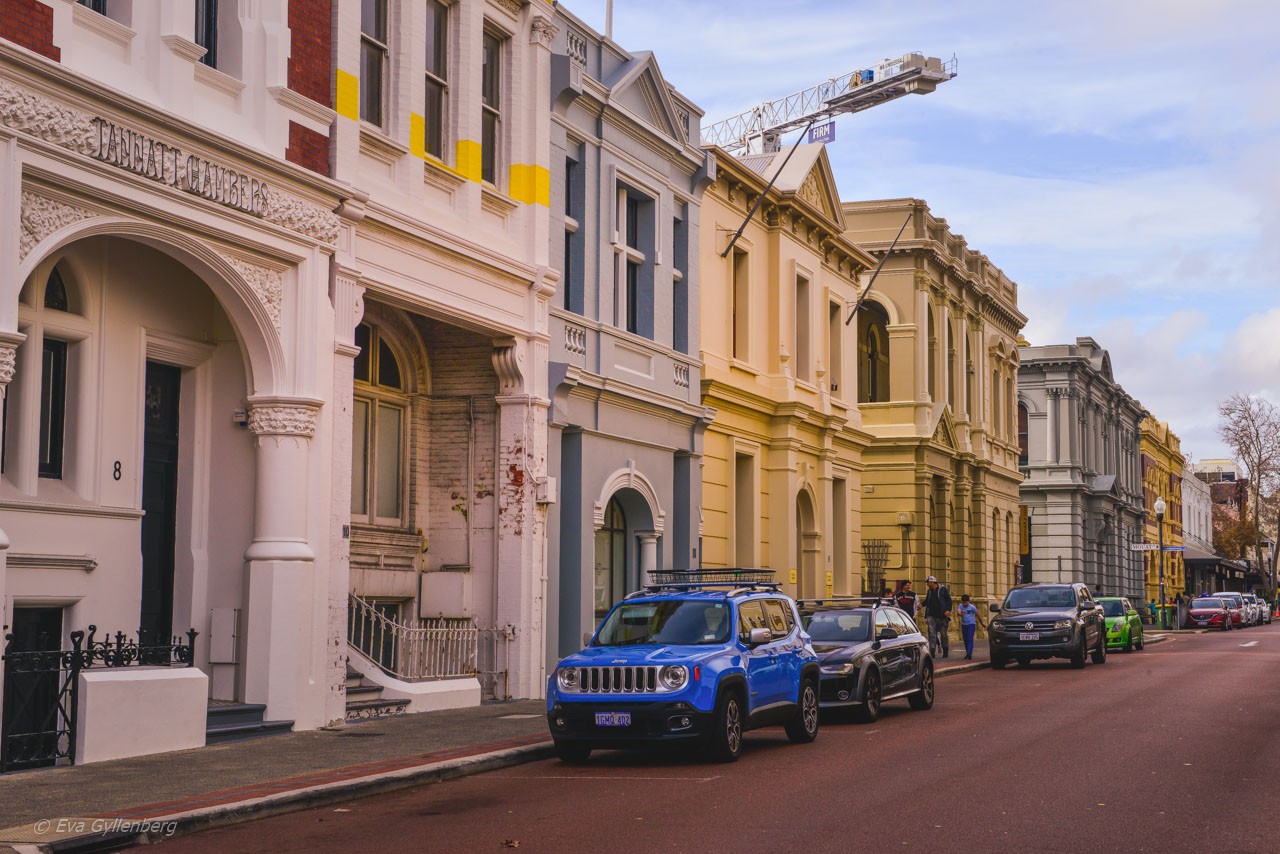 My five favorites in Fremantle
Fremantle Markets - here you can find everything from Asian street food to batik caps
LIttle Creature's Brewery – beer straight from the brewery and great food
The harbor with its fish restaurants - Cozy and freshly caught - can it get any better?
Cappucino Street's cozy cafes and restaurants
Rottnest Iceland - read more about our visit to Rotto here
(*) The statue of Bella was stolen from her bench at Bathers Beach in October 2019. Hope Bella finds her home again soon!
How do I get to Fremantle?
Fremantle is located 2 miles outside Perth in Western Australia. You can get here easily by commuter train from central Perth (30 min) or by car (30 min),
Map (opens in Google maps)
Do you want to read more about Australia?
Titta into my Australia page or on my Western Australia site!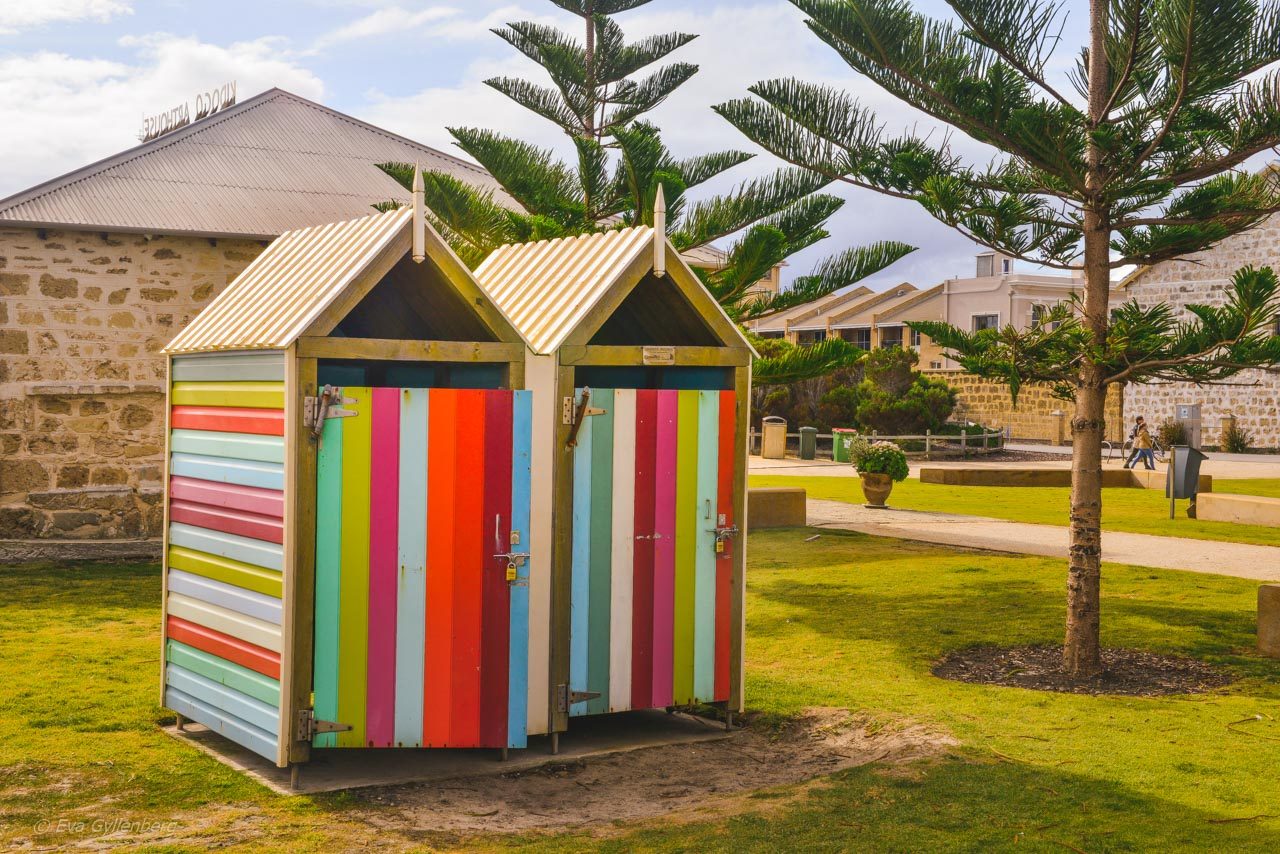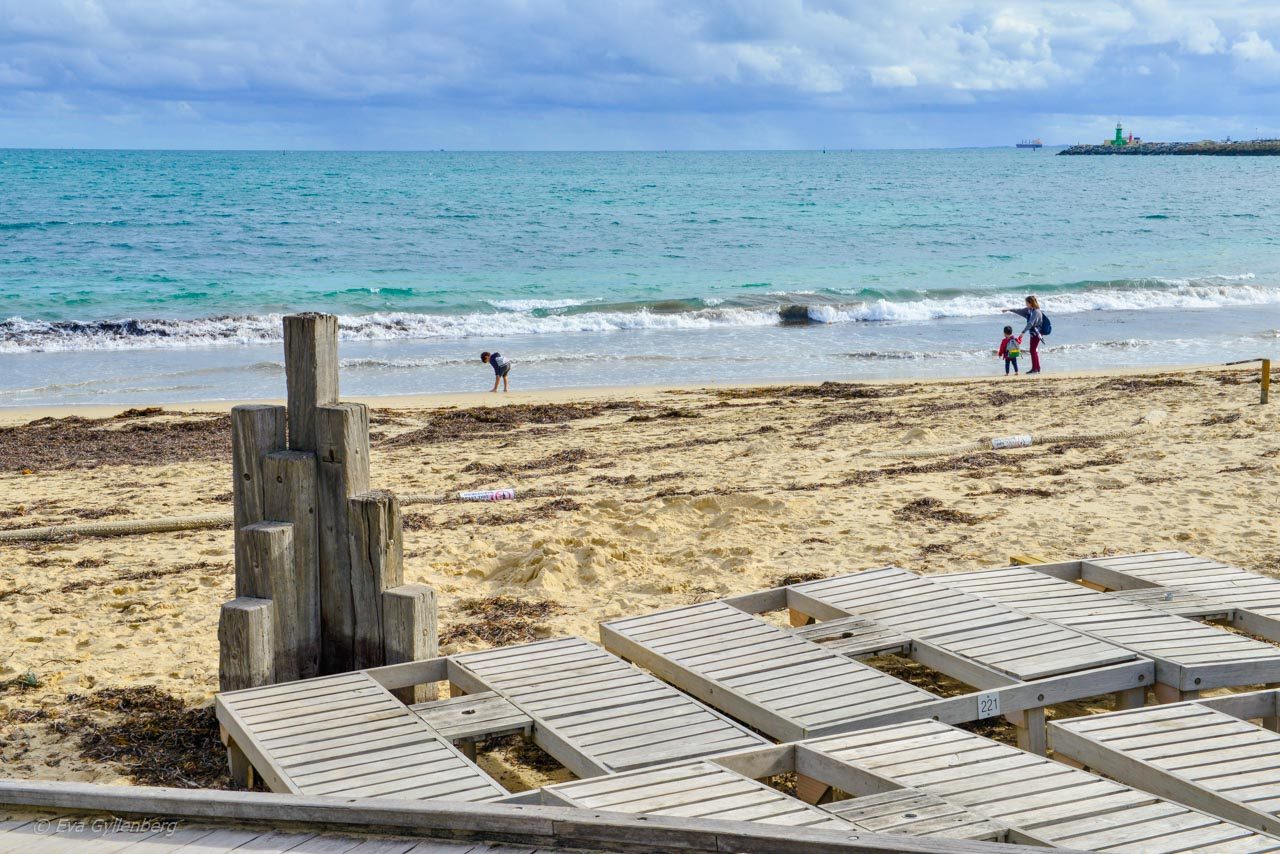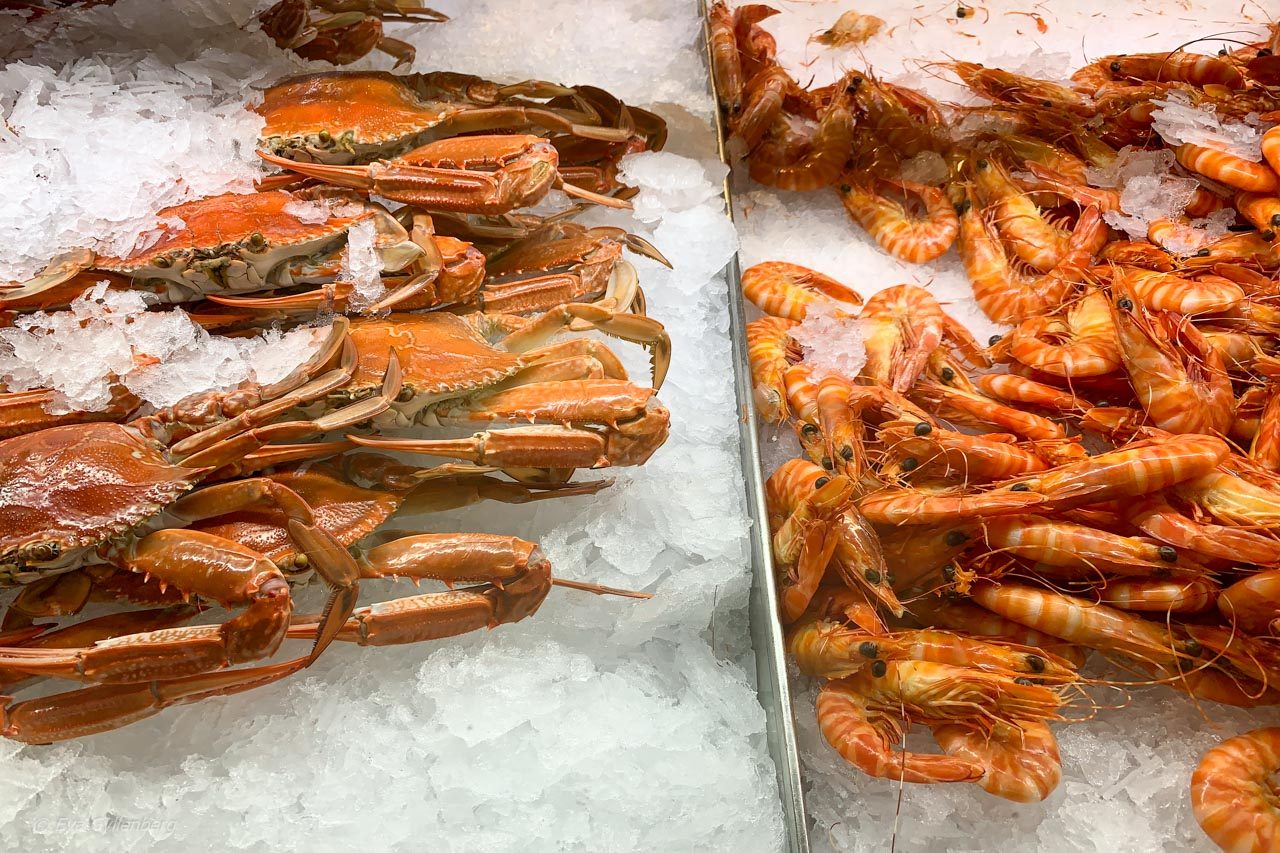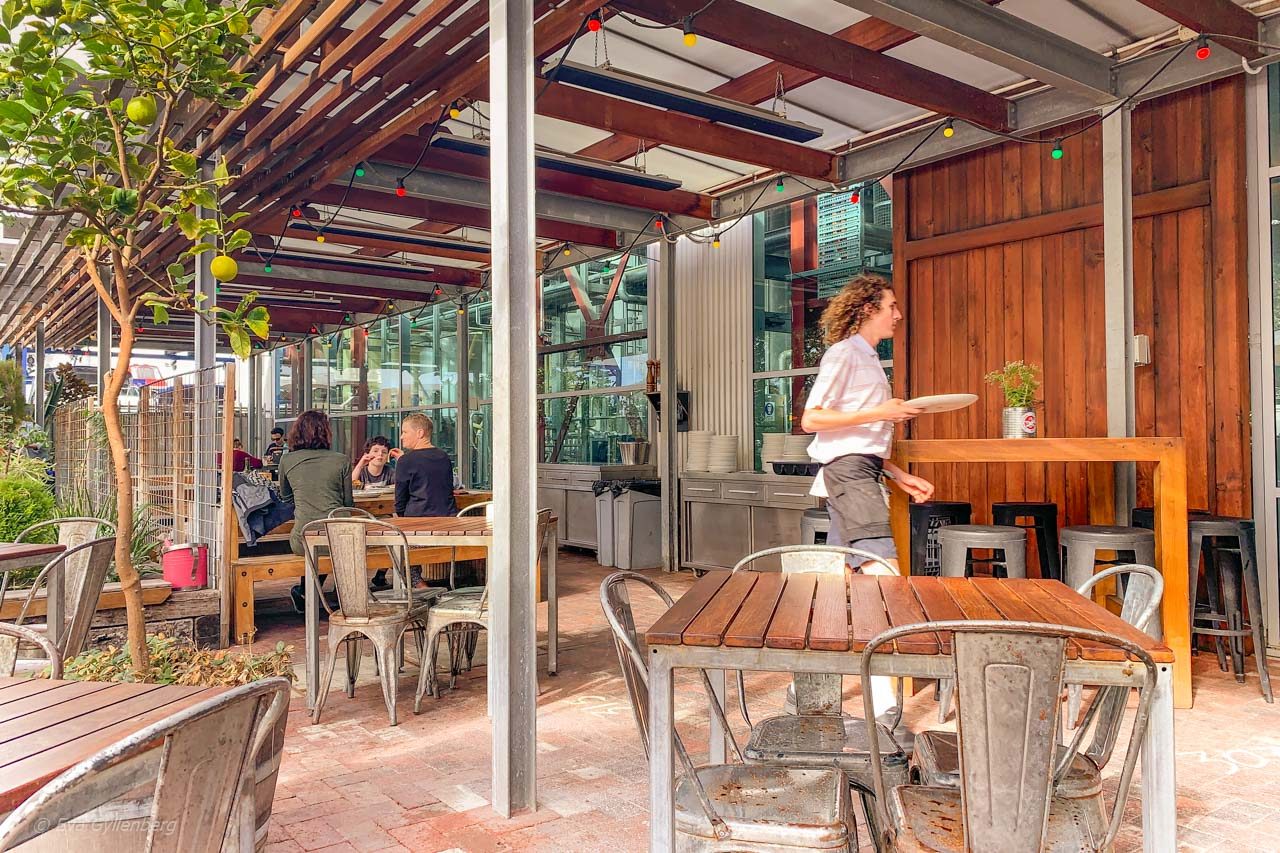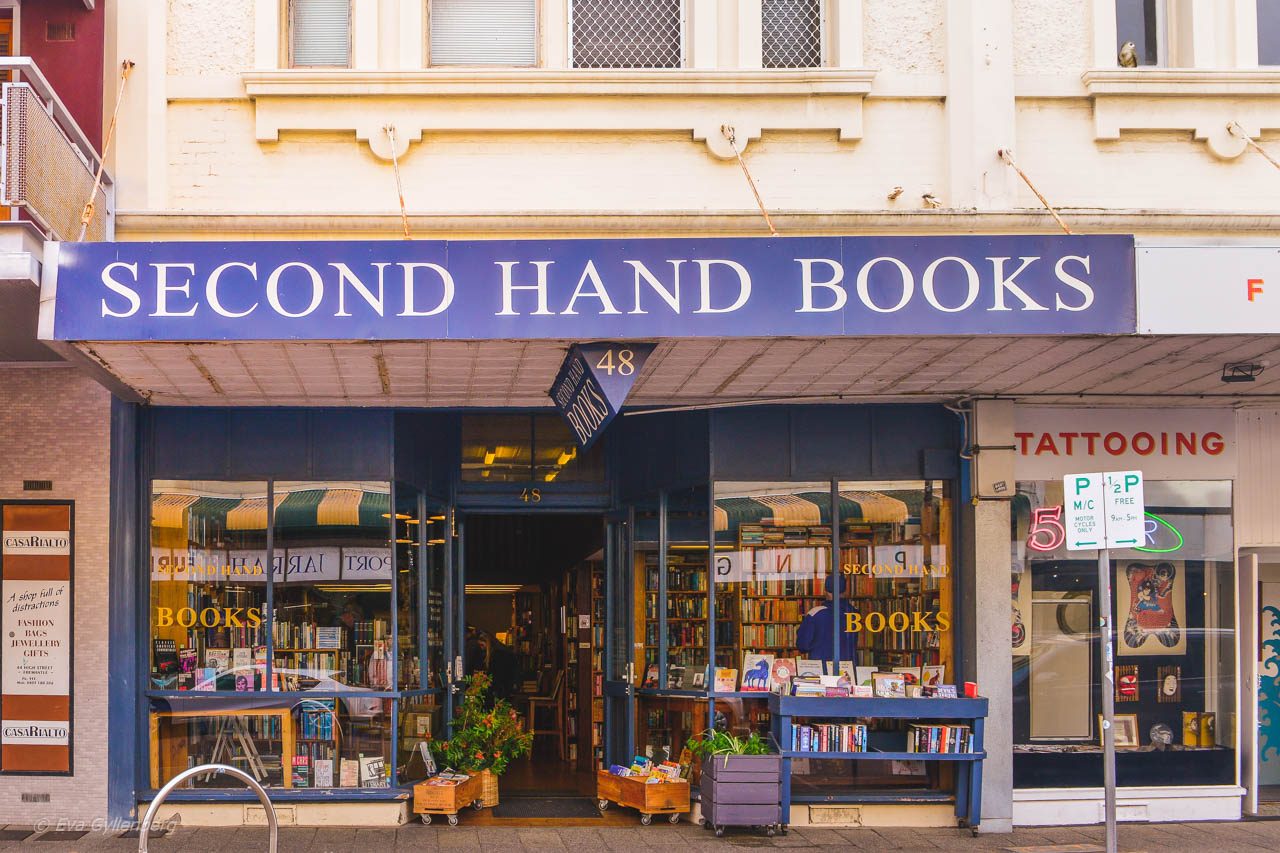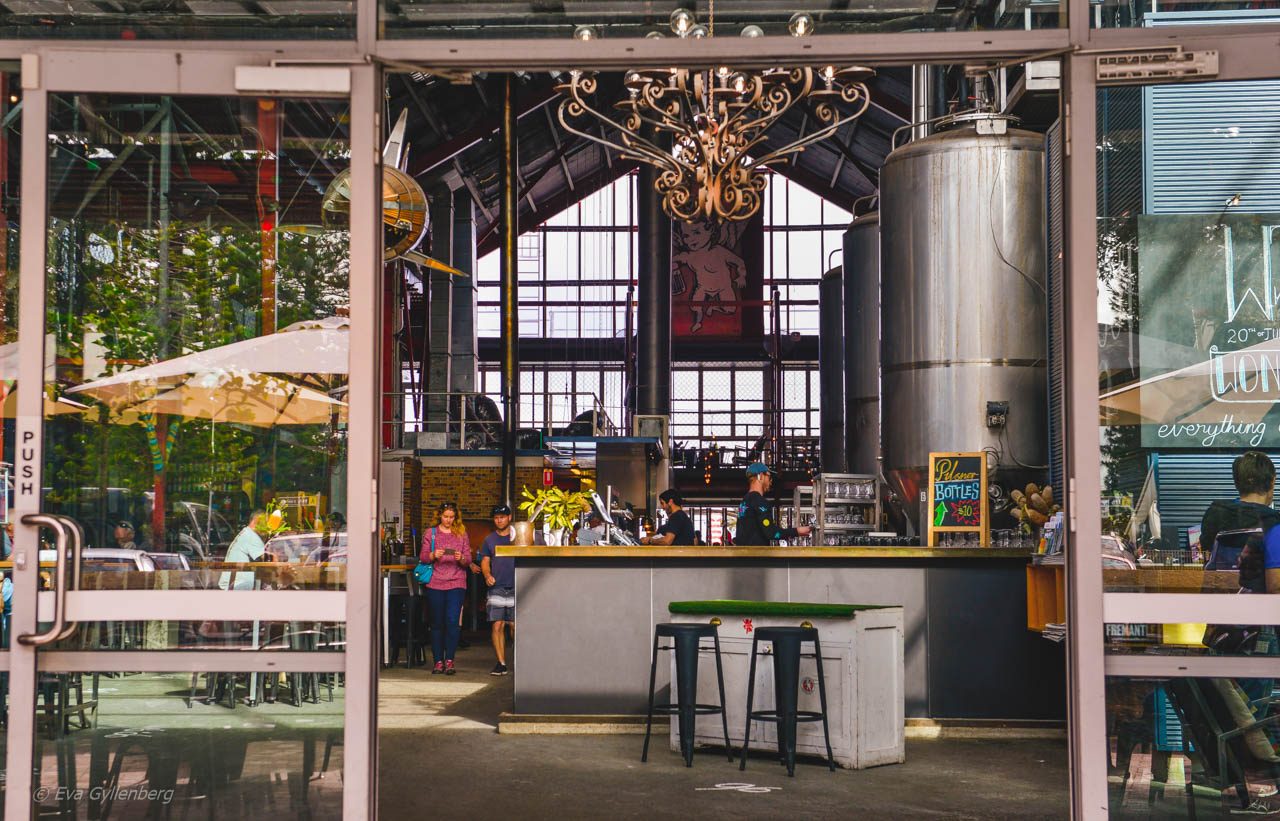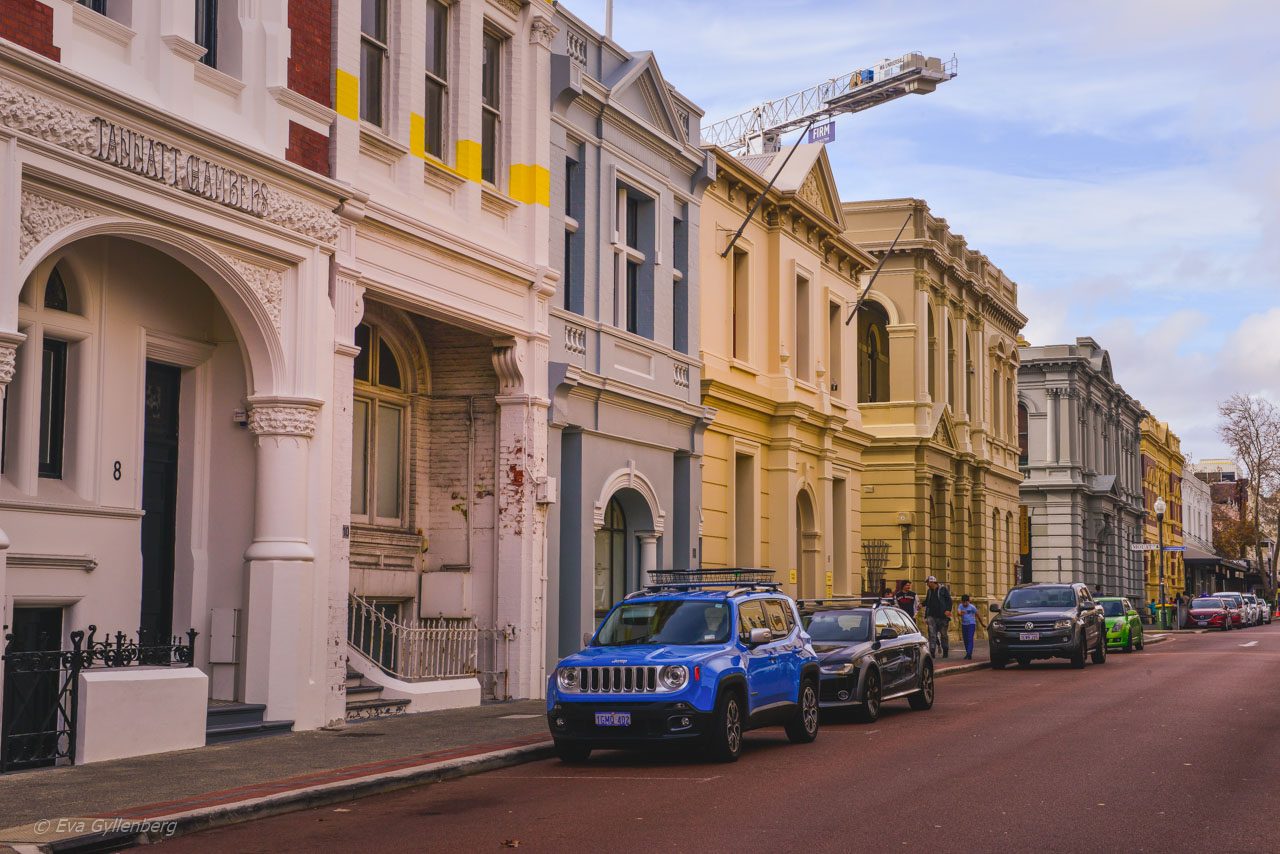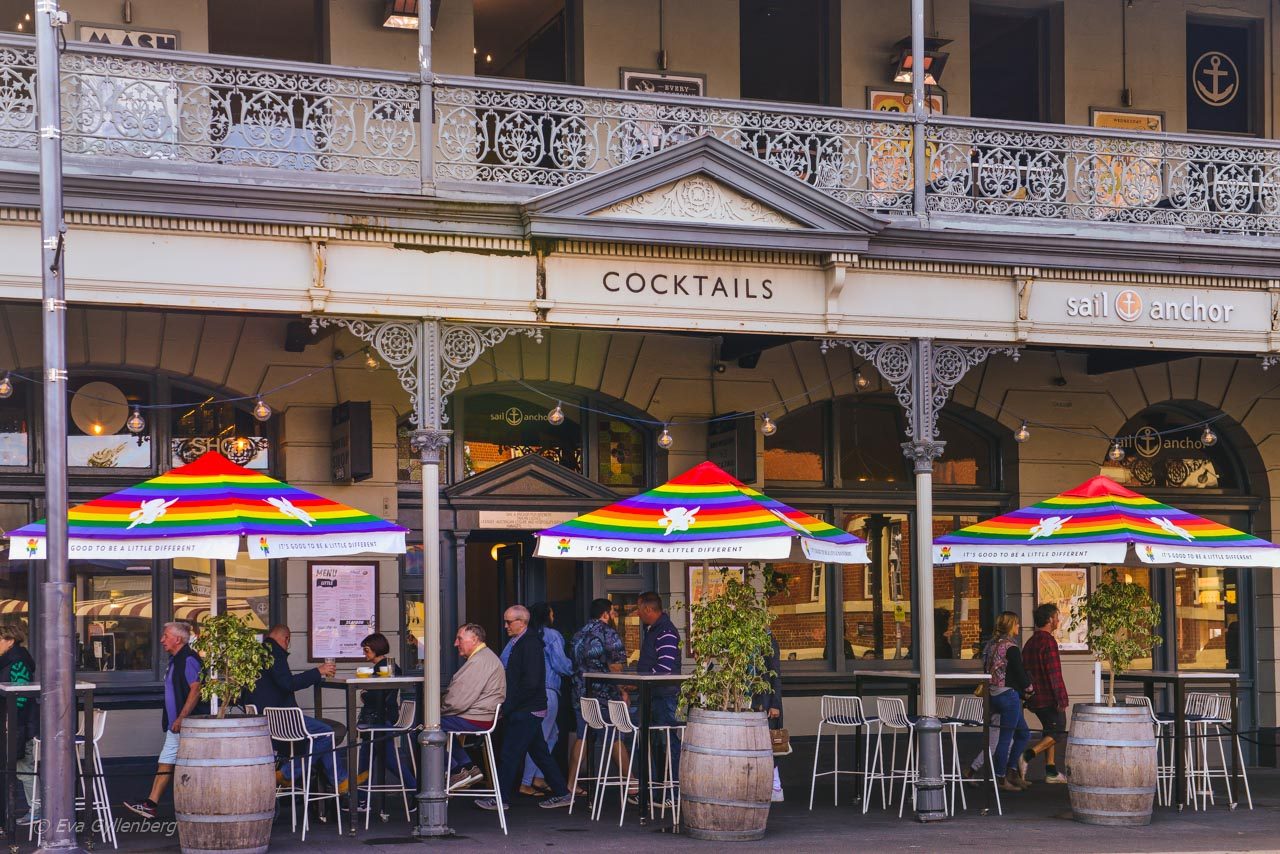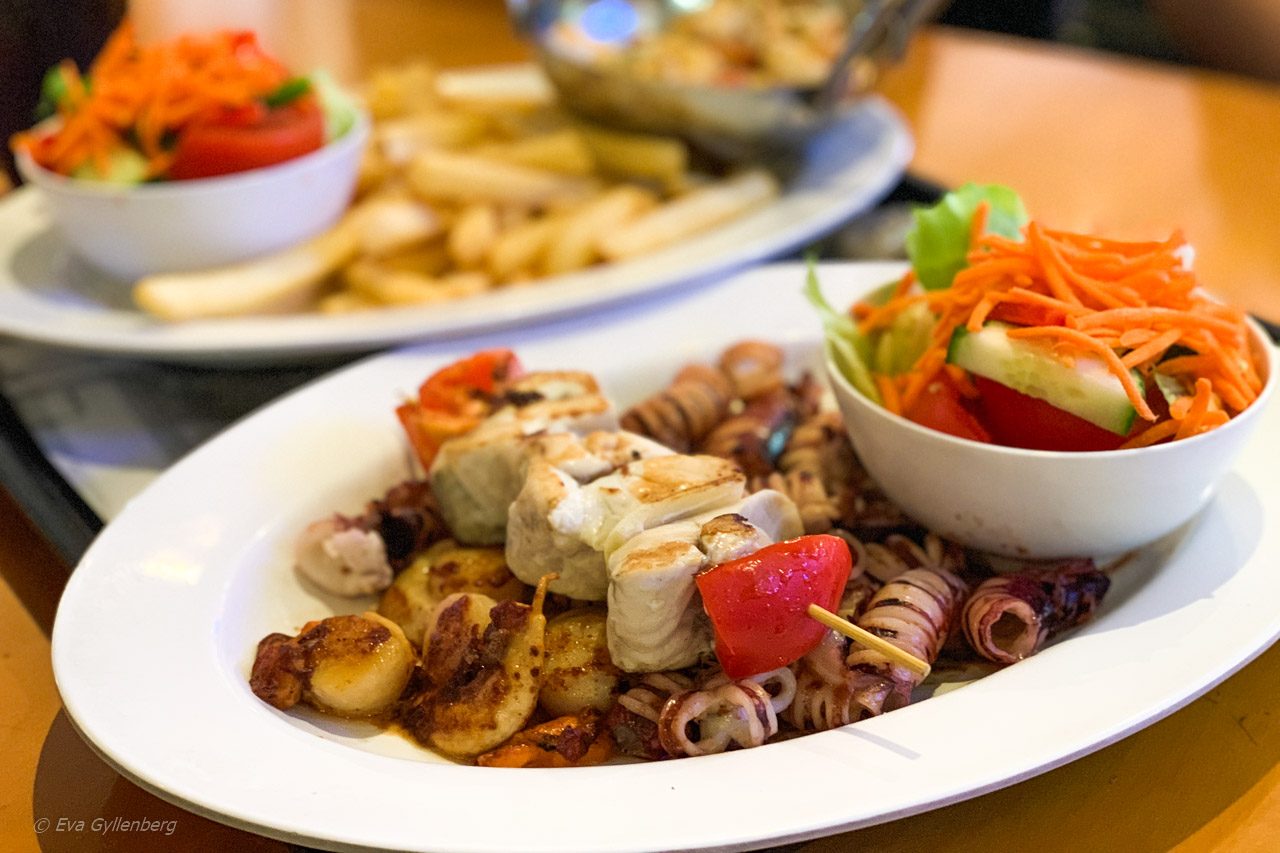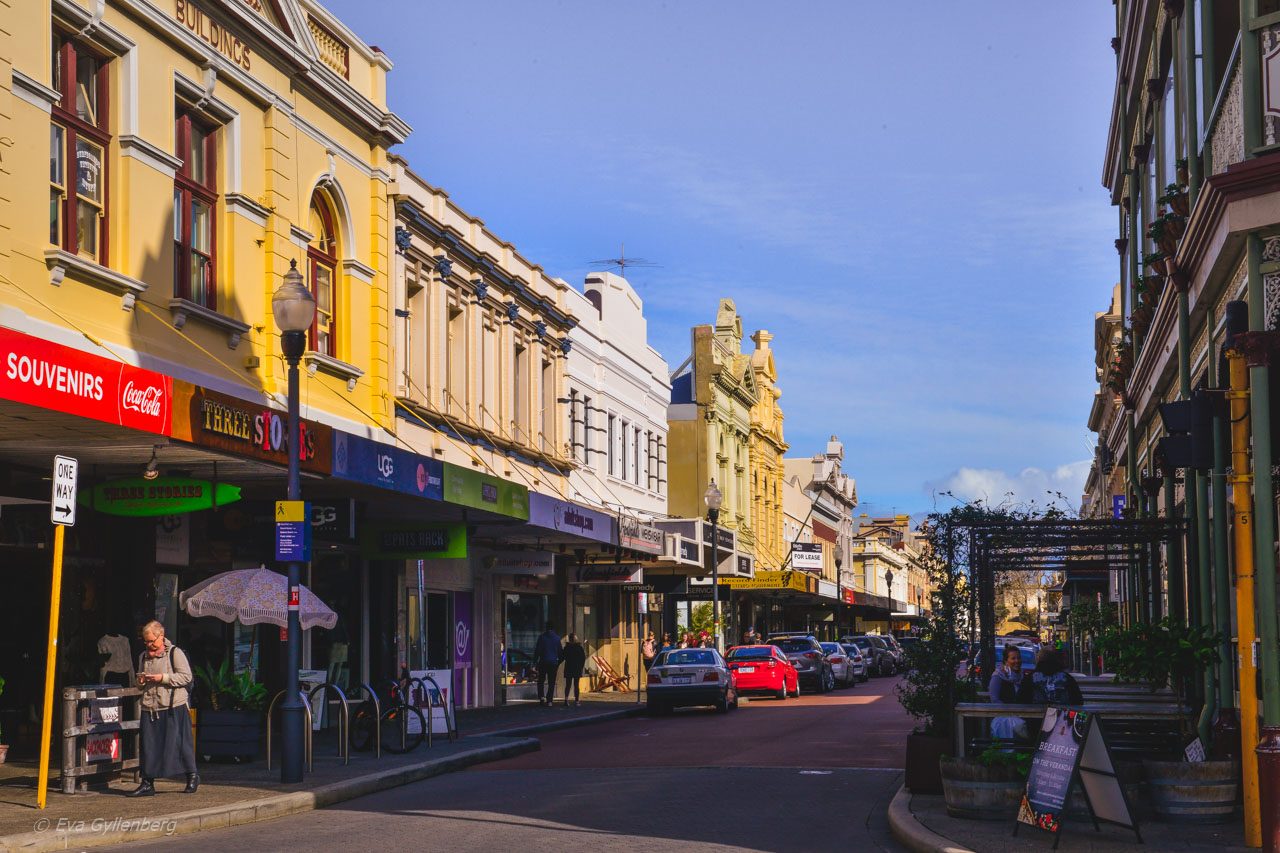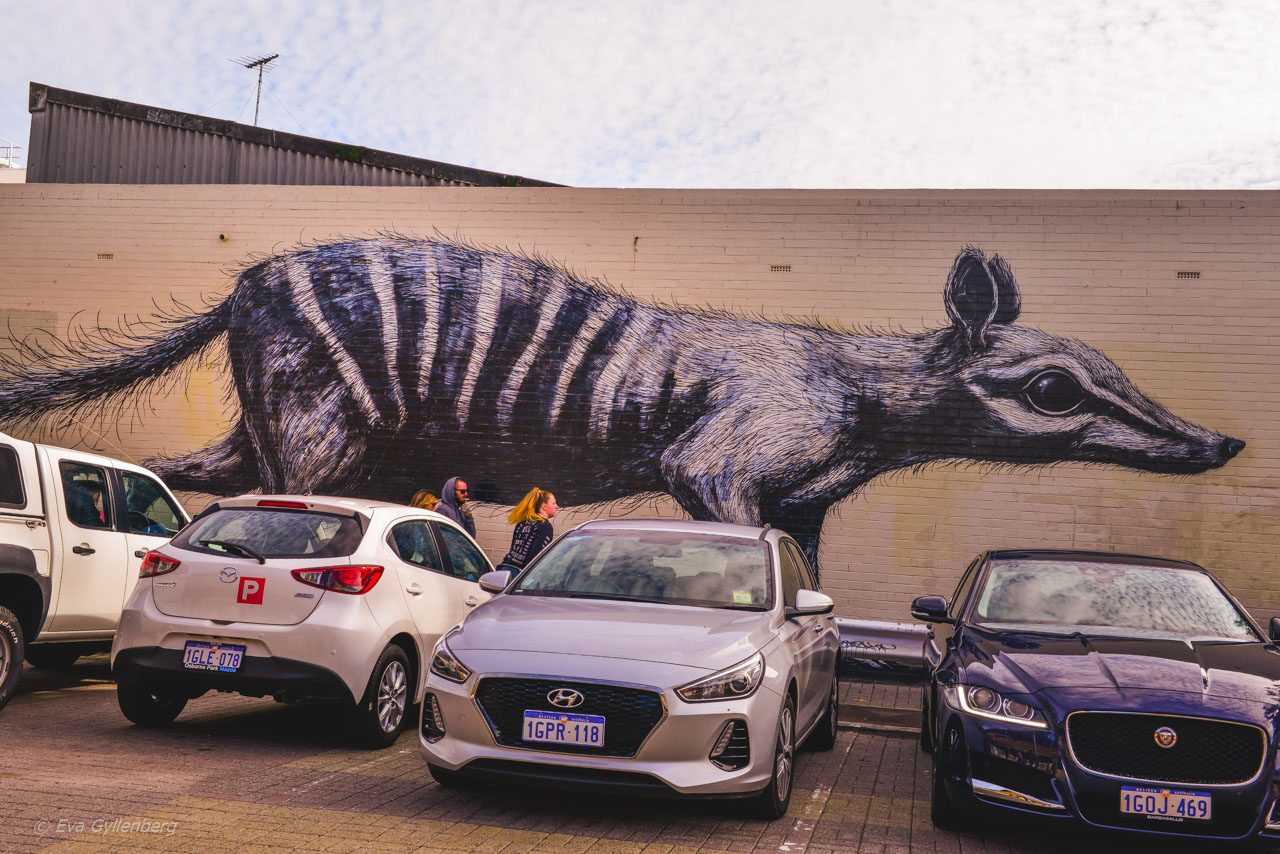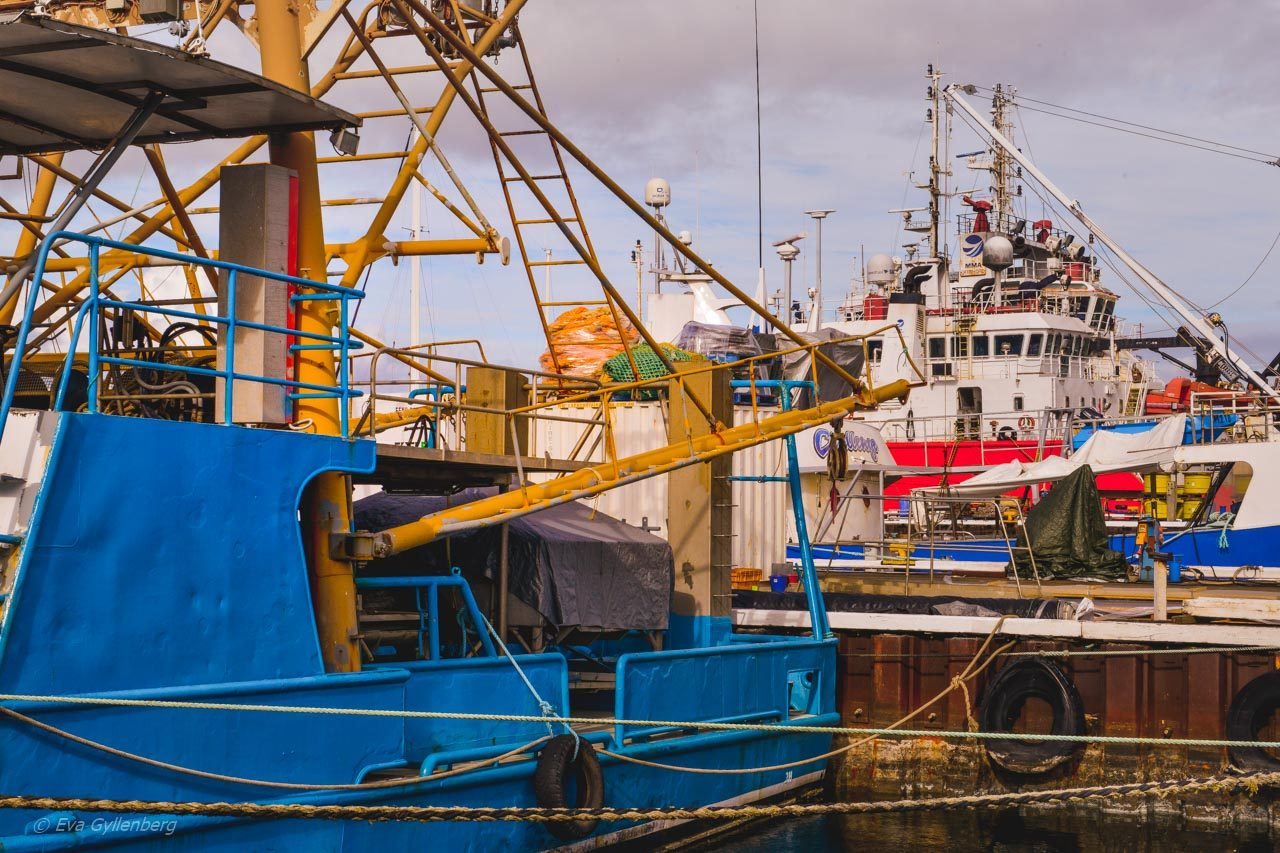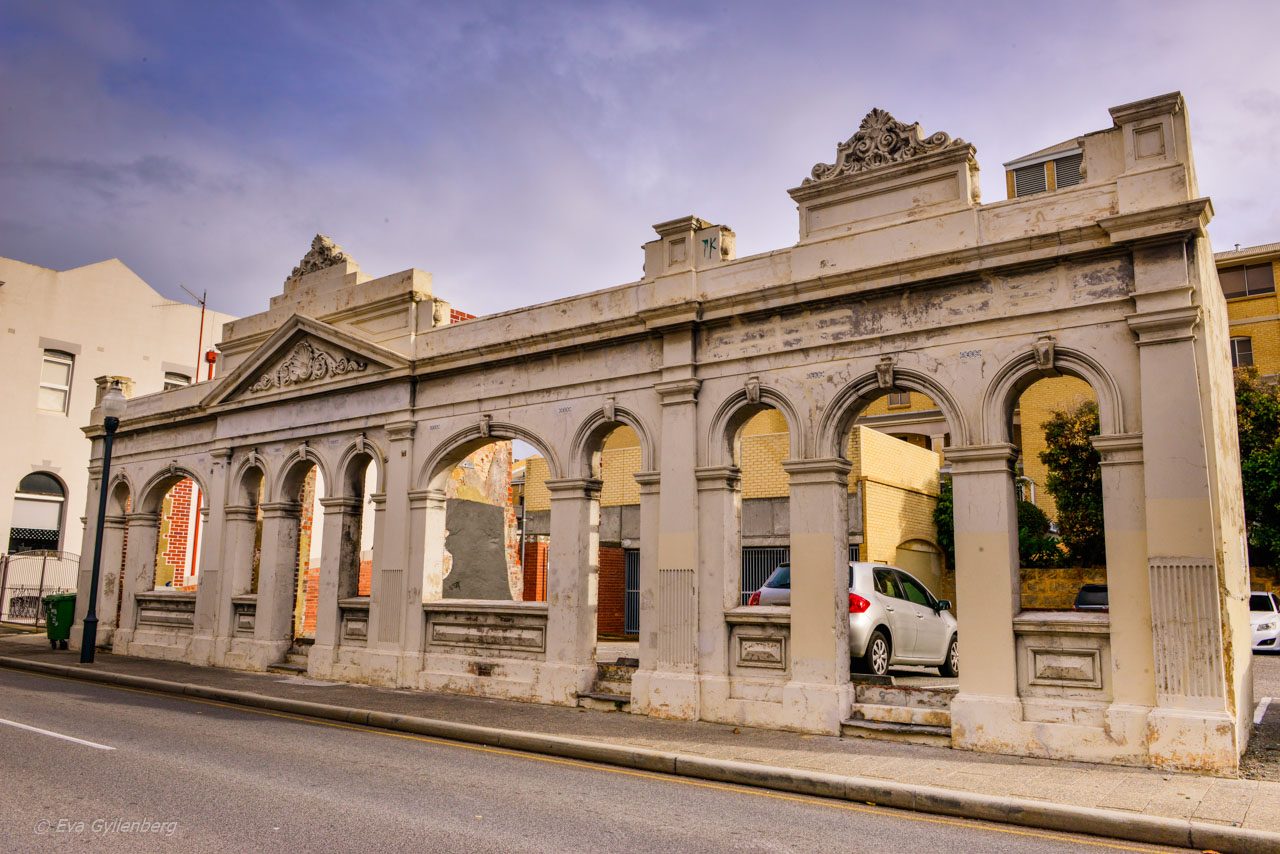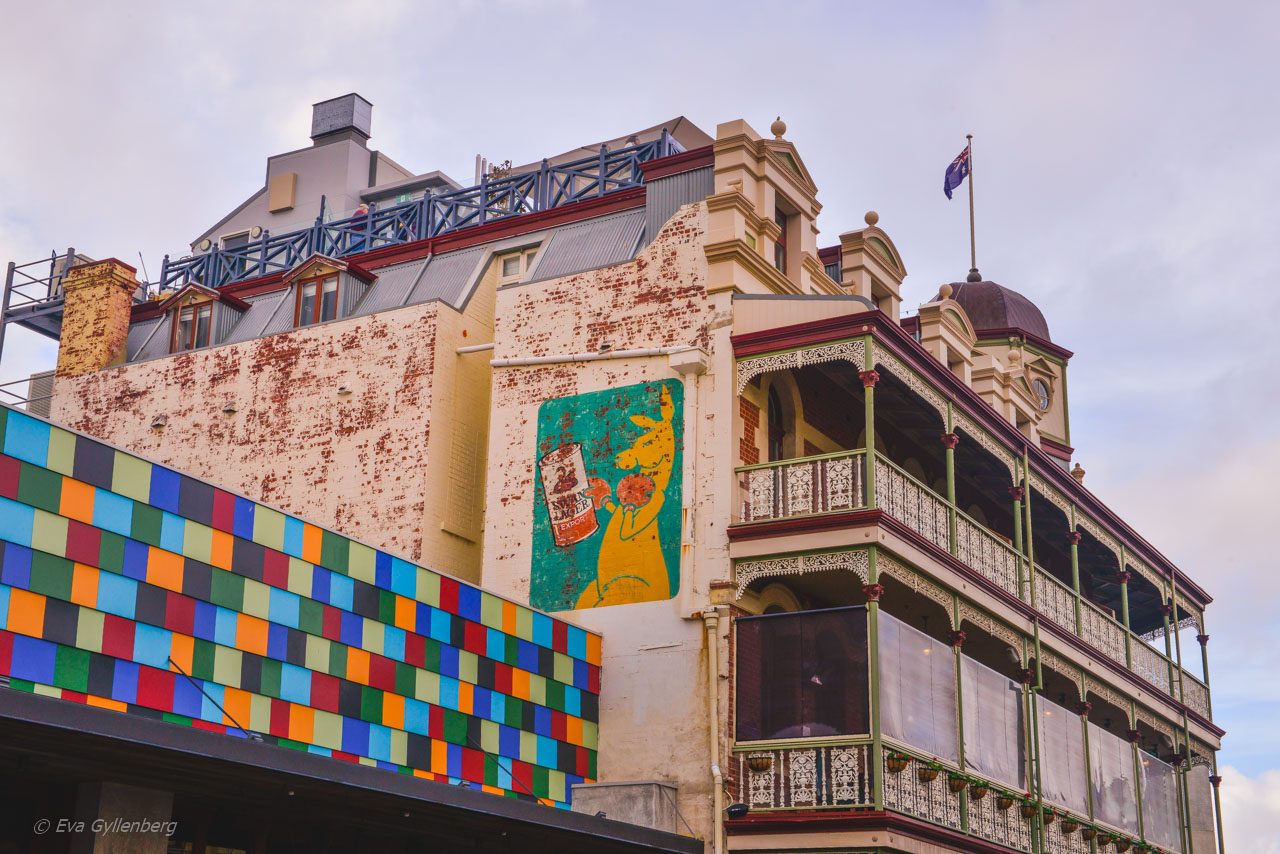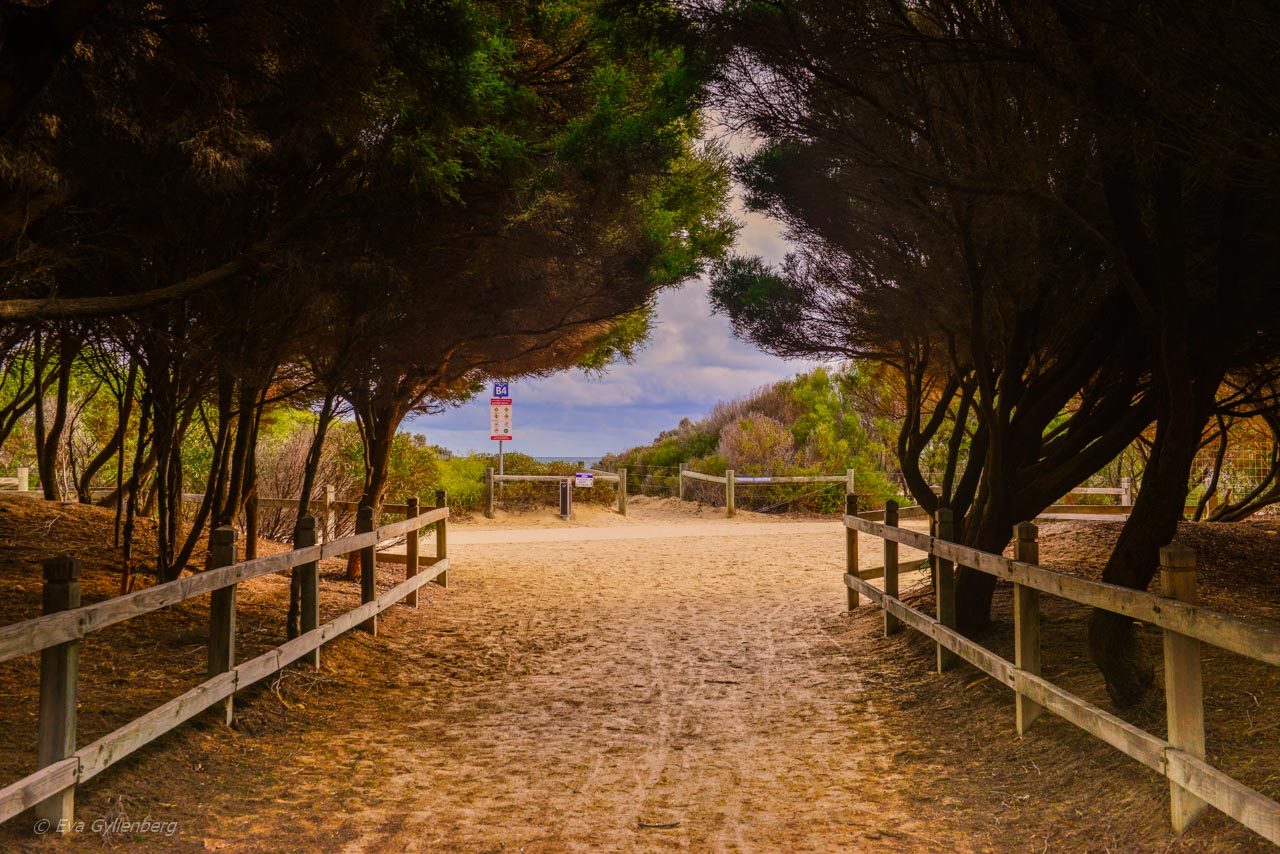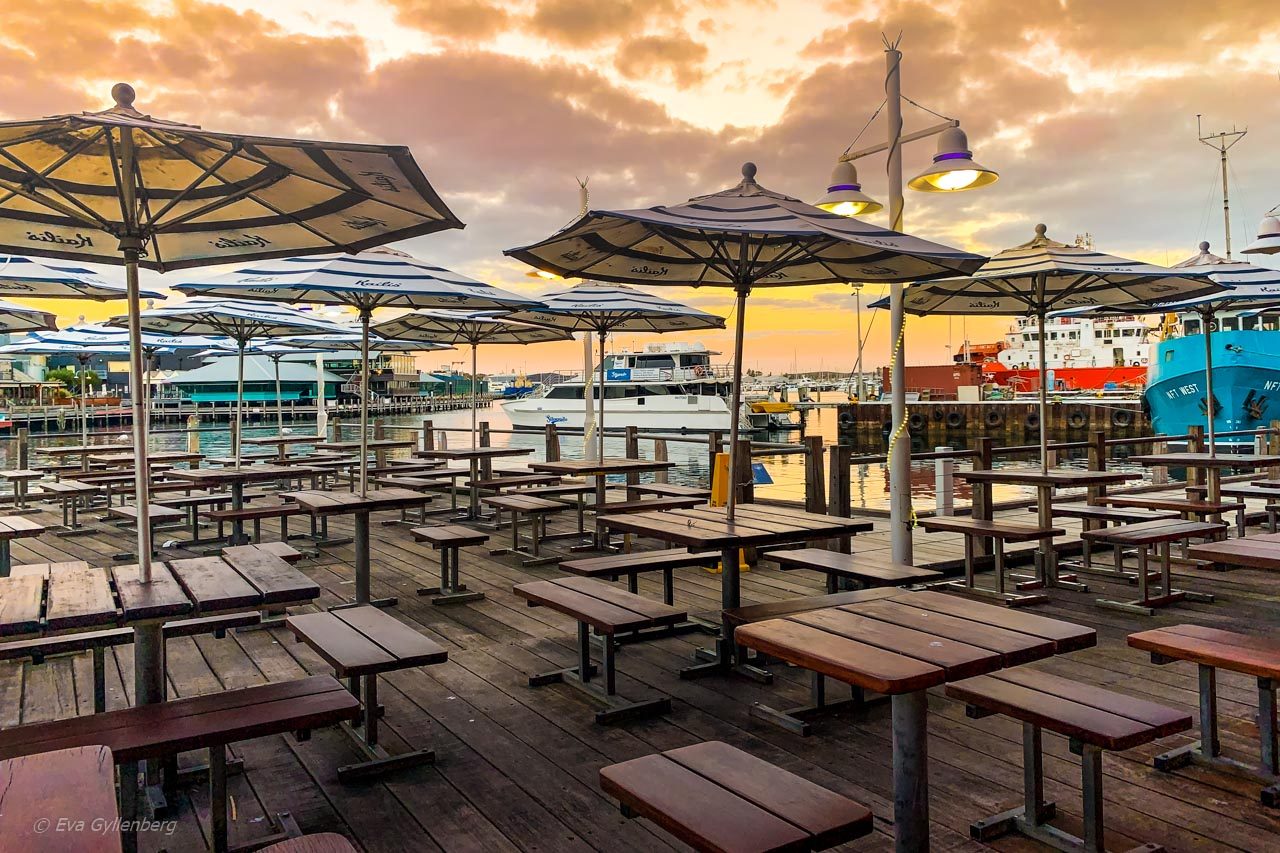 Want to read more of my travel tips? do not forget to like Rucksack on Facebook!
Want to see more from Western Australia?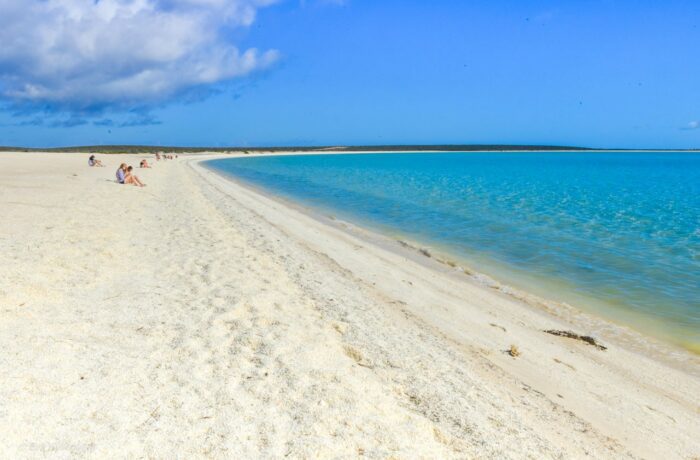 Time to sum up our road trip in Western Australia from Perth to Monkey Mia -…
September 1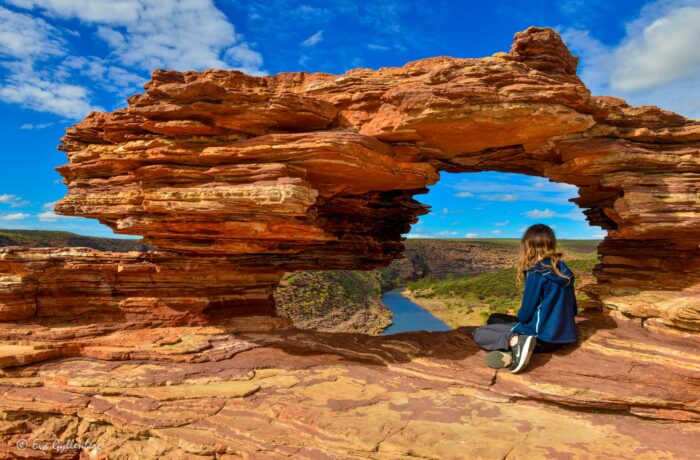 Kalbarri National Park offers a dramatic river gorge in red sandstone – one of the Western…
December 15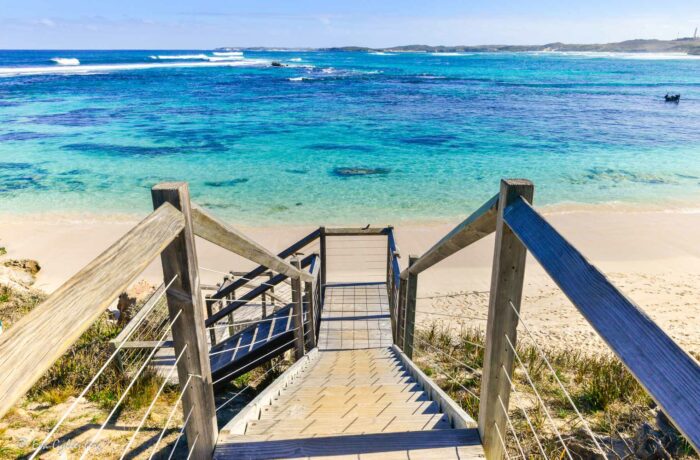 Rottnest Island outside Perth has long been on my bucket list. Here are some…
July 16