My visits to Åhus have been partly made in connection with a press trip by Visit Kristianstad, but all thoughts and opinions are, as usual, my own.
In northeastern Scania, Åhus is located on the white beaches of Hanö Bay. Bordered by the Kingdom of Water and filled with sights, history, nature experiences and wonderful eateries. A perfect city for a weekend trip - all year round. Tune in to my ten favorites!
1. The blanket beach with Åhusbryggan
Are we on a beach in Aruba? Or maybe in Florida? No, this is Täppet's beautiful beach, lined with pastel-colored little beach huts at the foot of the stately pine tree by Åhusbryggan. As early as the 19th century, people were said to have been able to take a "bathing train" to Täppet from Kristianstad, to be able to sunbathe on the white sandy beach with the crystal clear water. And I understand why. The beach is shallow and child-friendly and could have been in any charter catalogue. Would you rather swim from the jetty instead of the beach? Say no more. The Åhus jetty is 120 meters long and quickly takes you out to deeper water.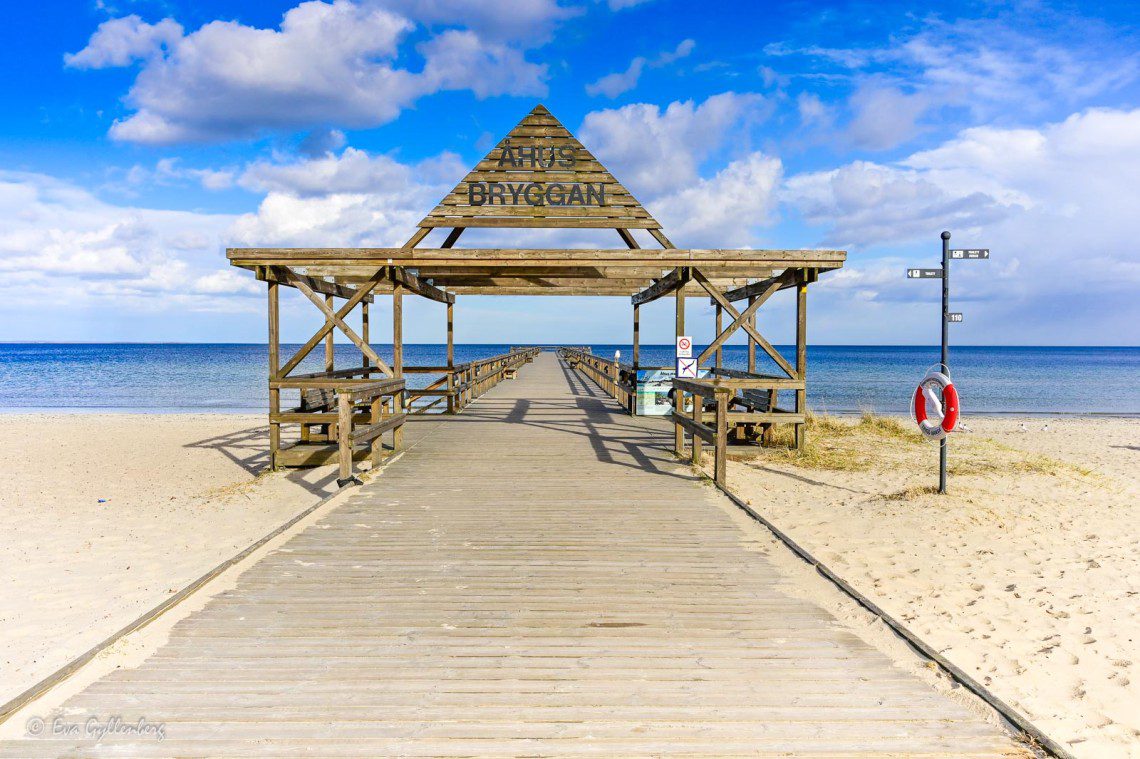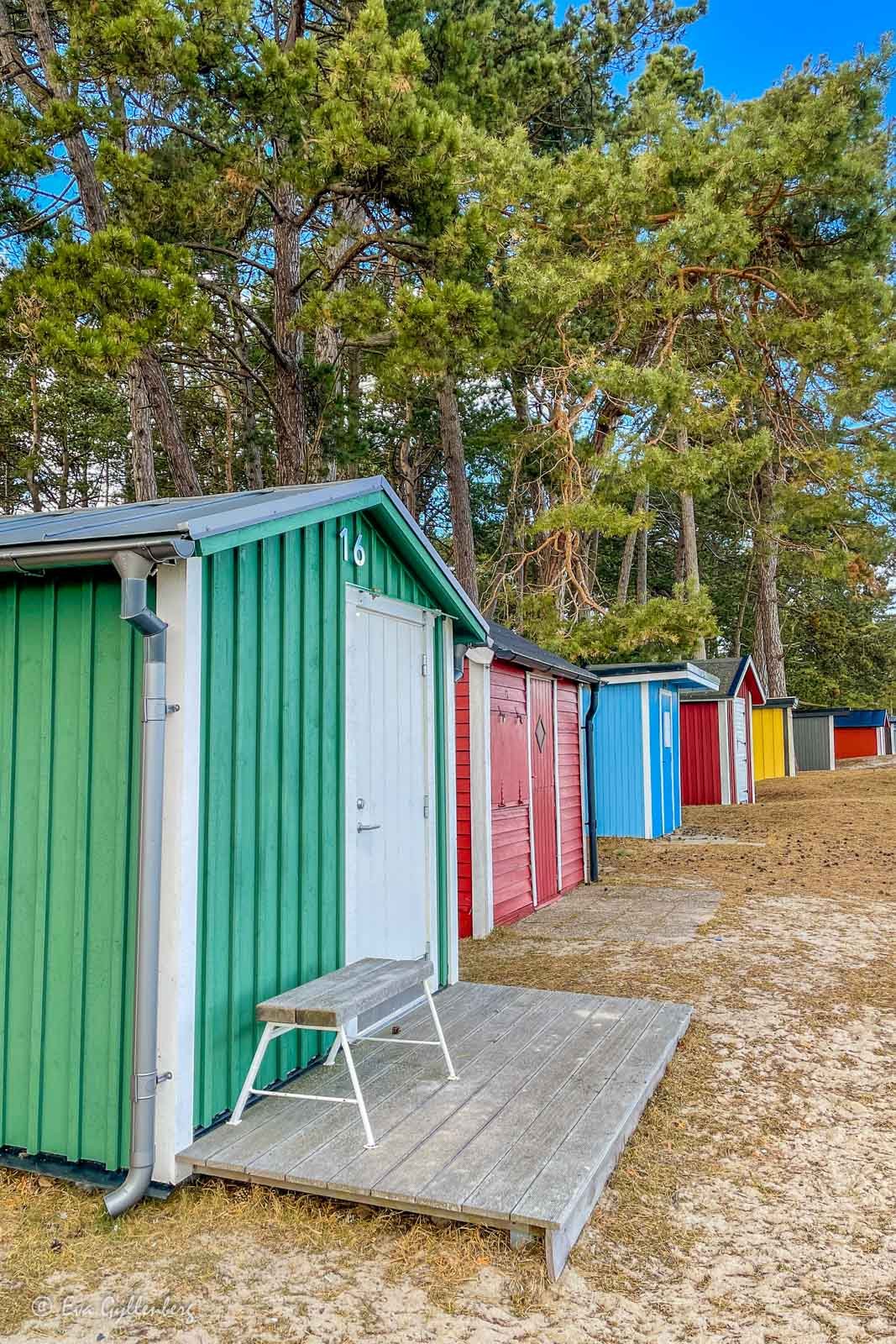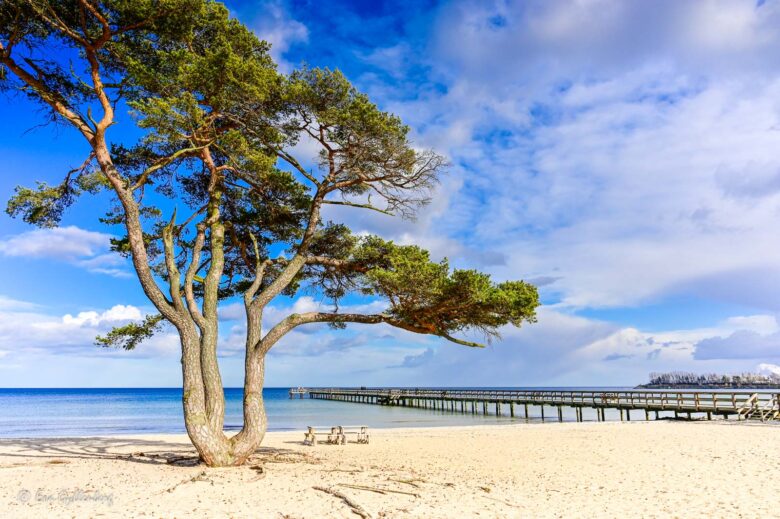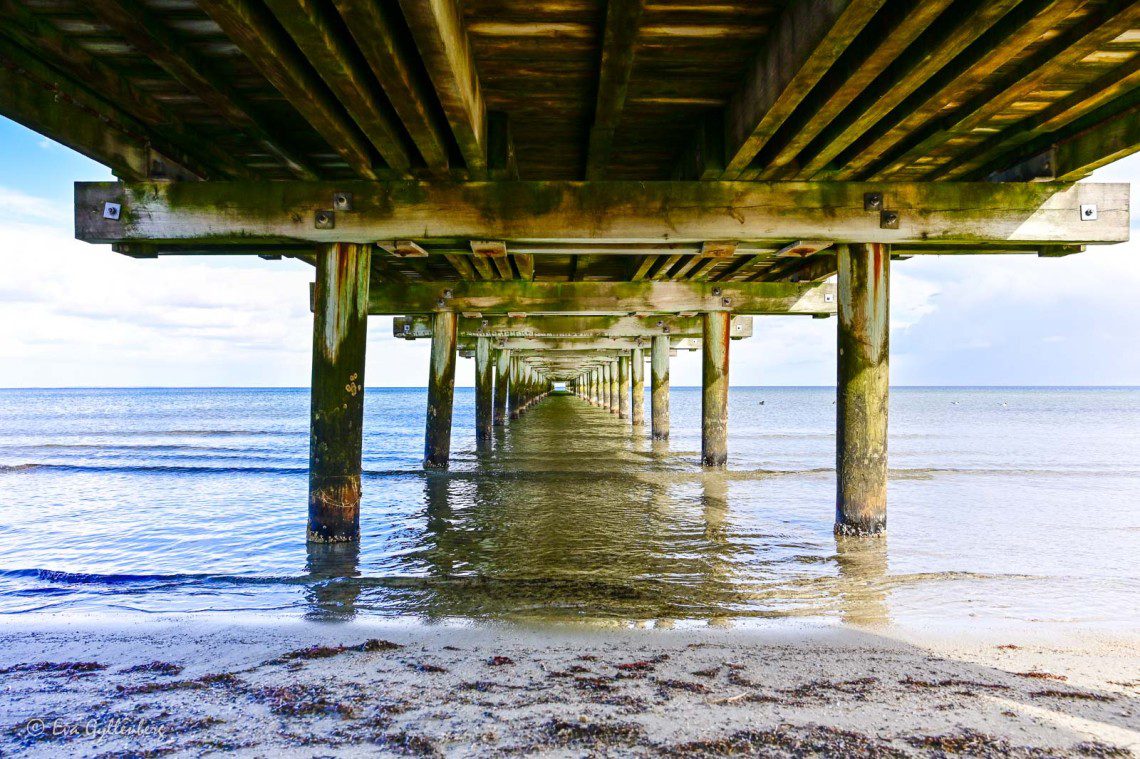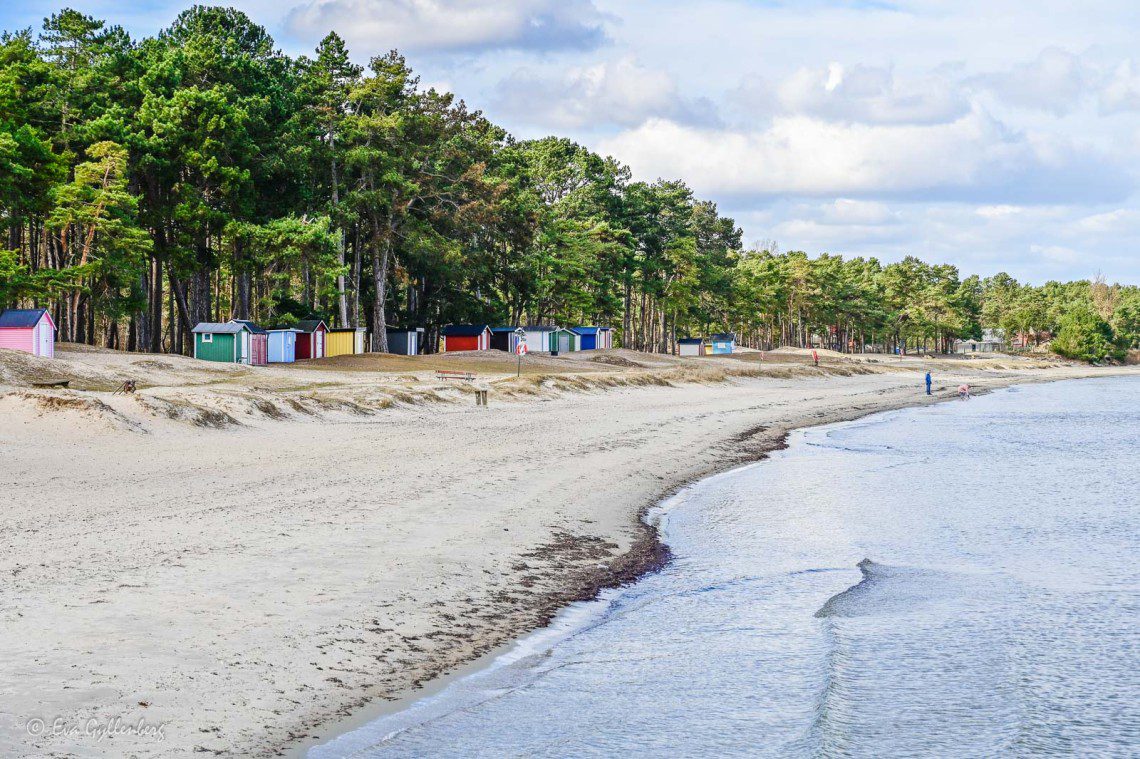 2. Äspet nature reserve
Almost in the middle of Åhus is the Äspet nature reserve. Here you are not met by a fertile and lush Scania, but a barren landscape of sand dunes with conifers and the Korran bird lagoon. A landscape that enchants, like an illustration by John Bauer.
It's easy to spend half a day in the nature reserve watching migratory birds, hiking the dunes or having a picnic on the lovely beach. Don't miss the outdoor museum at Snickarhaken's parking lot. Here you can learn more about Åhu's bathing history, marine life in Hanö Bay, dramatic shipwrecks in the area and eel fishing on the coast.
Read more about Äspet in my post The aspen around the Skåneleden SL6.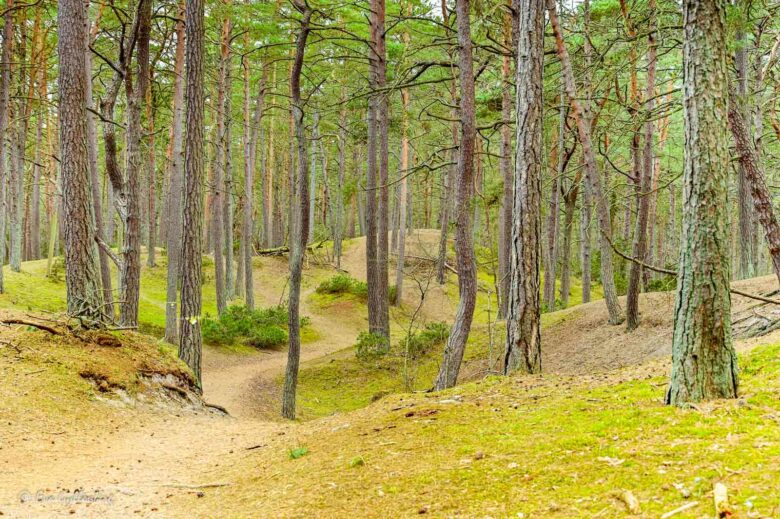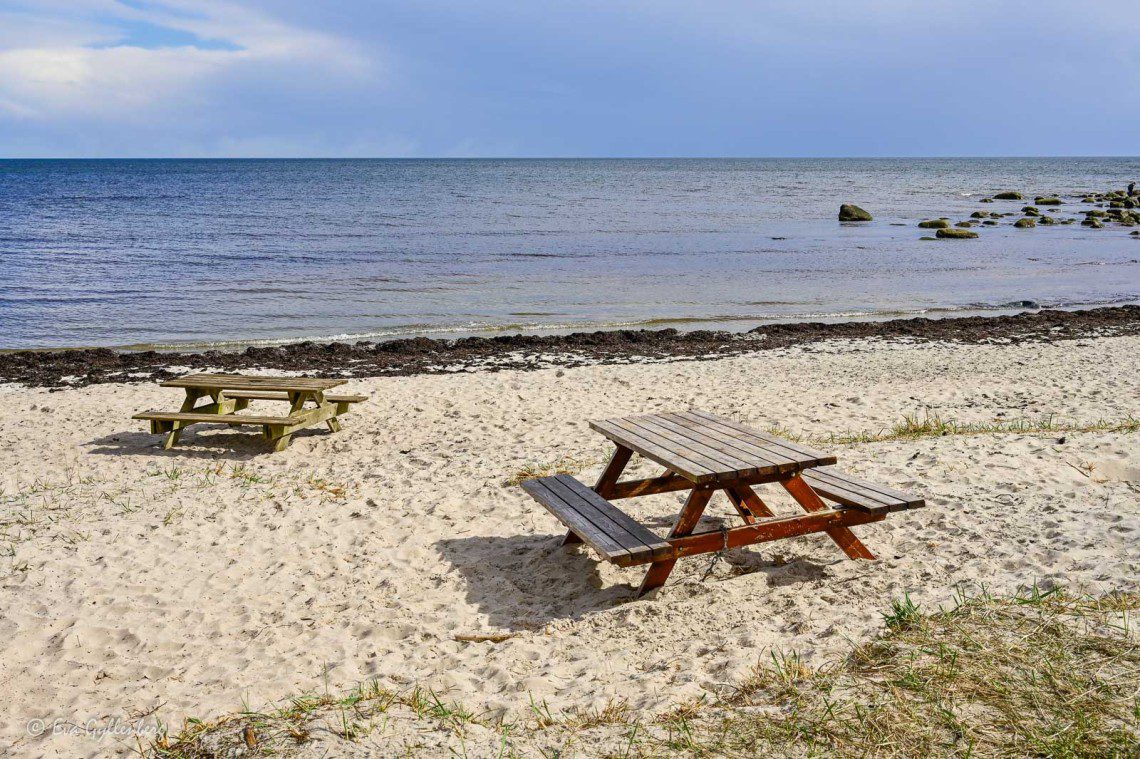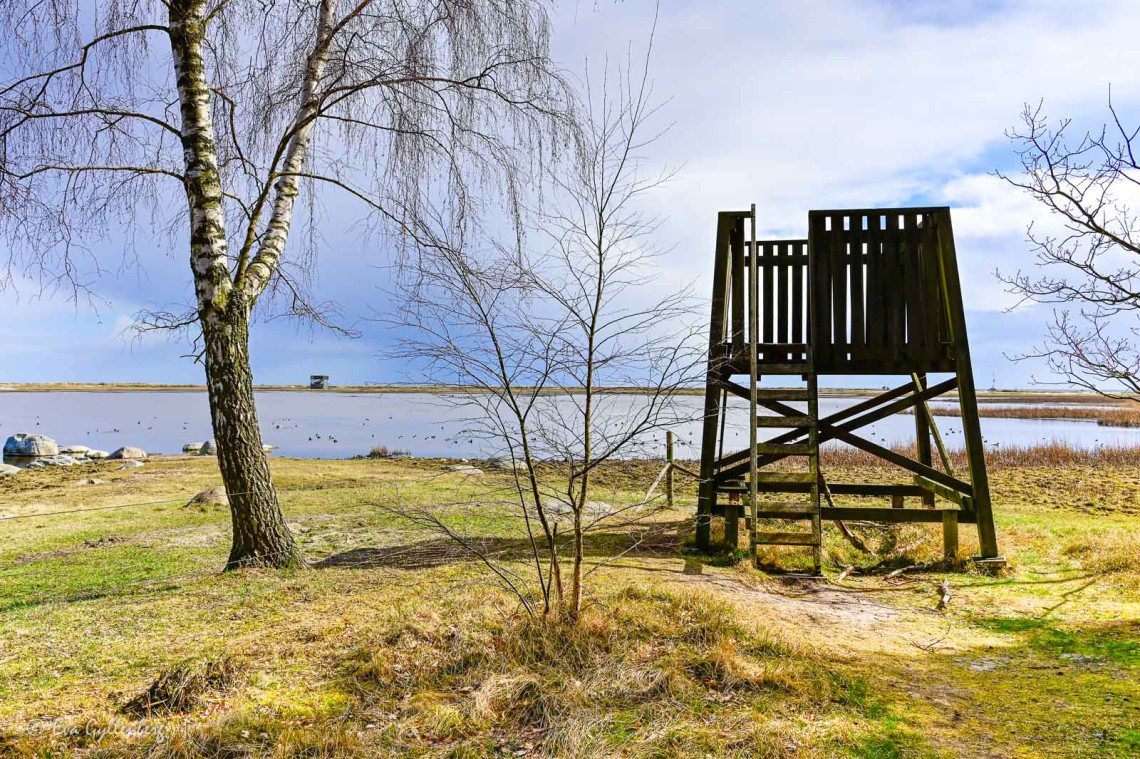 3. Absolute Home
Visiting Absolut Home is like visiting a stylish international museum about Swedish industrial history. This is not just a visit to a factory, this is a visual experience and a story about Absolut's eccentric founder Lars Olsson Smith, branding and Scanian agriculture. The inspiring guides take you on an experience that covers all the senses. Finally, you will learn how to shake an alcohol-free cos-no-politan like a real bartender.
A visit to Absolut Home ends best with a lunch in their award-winning restaurant, which is truly top class.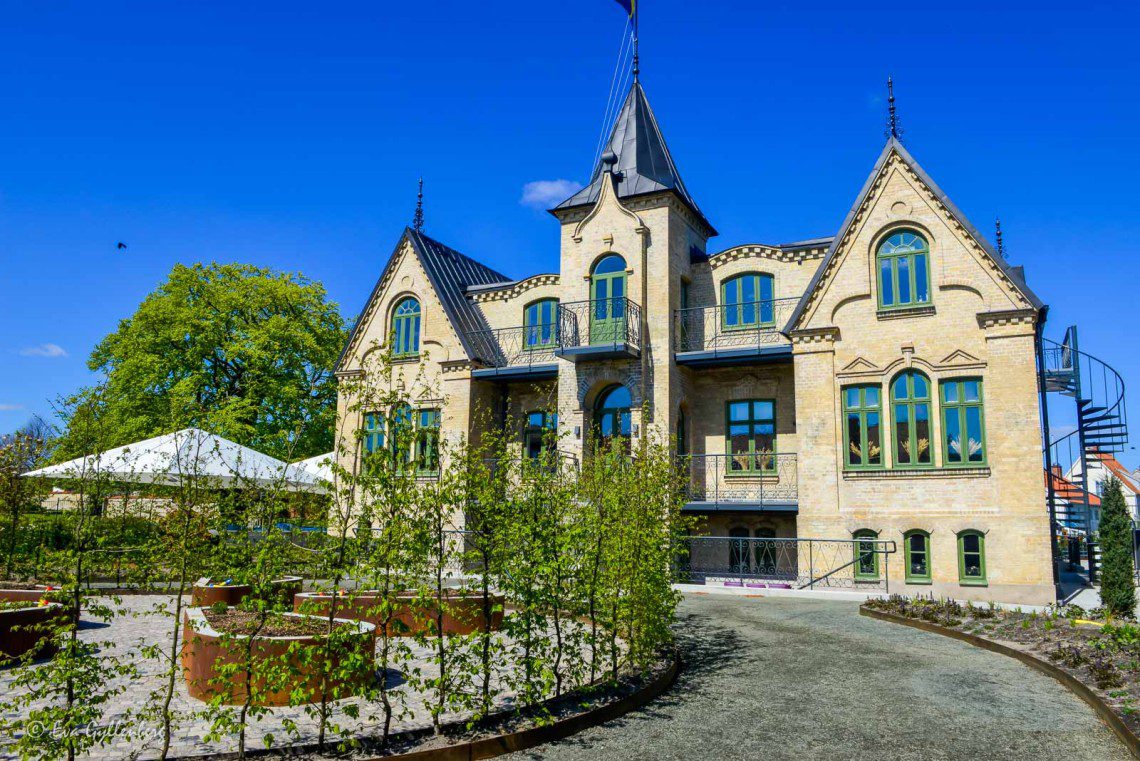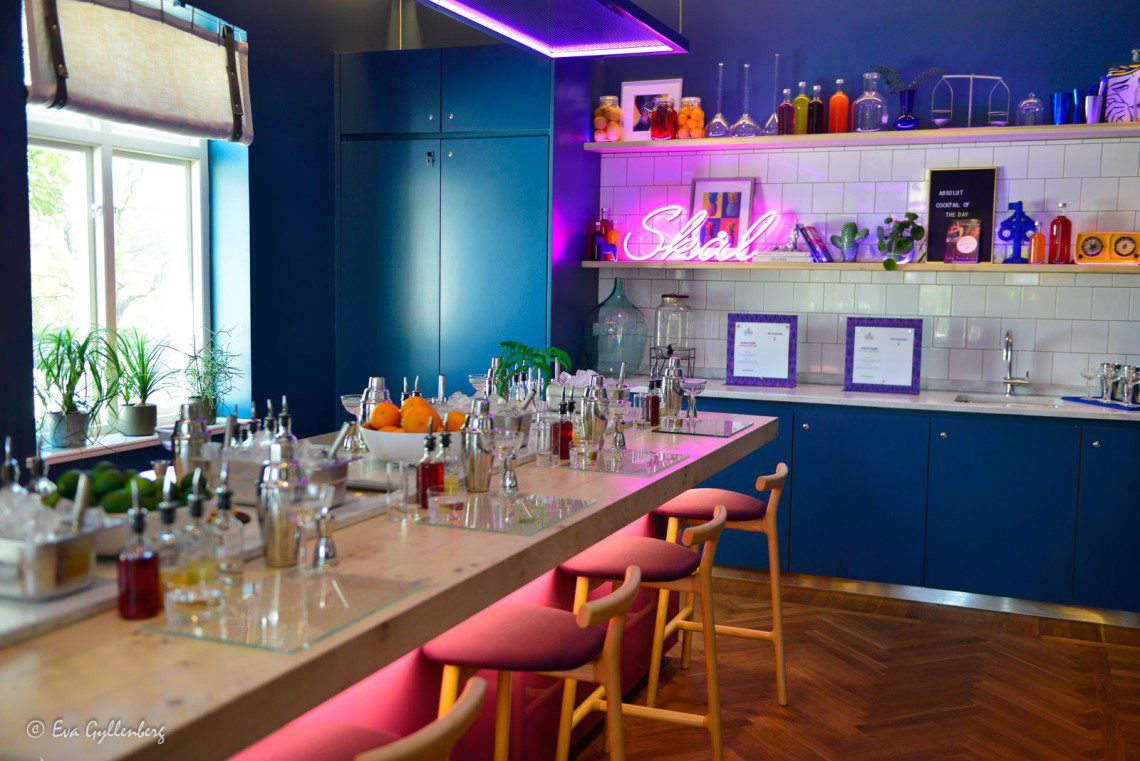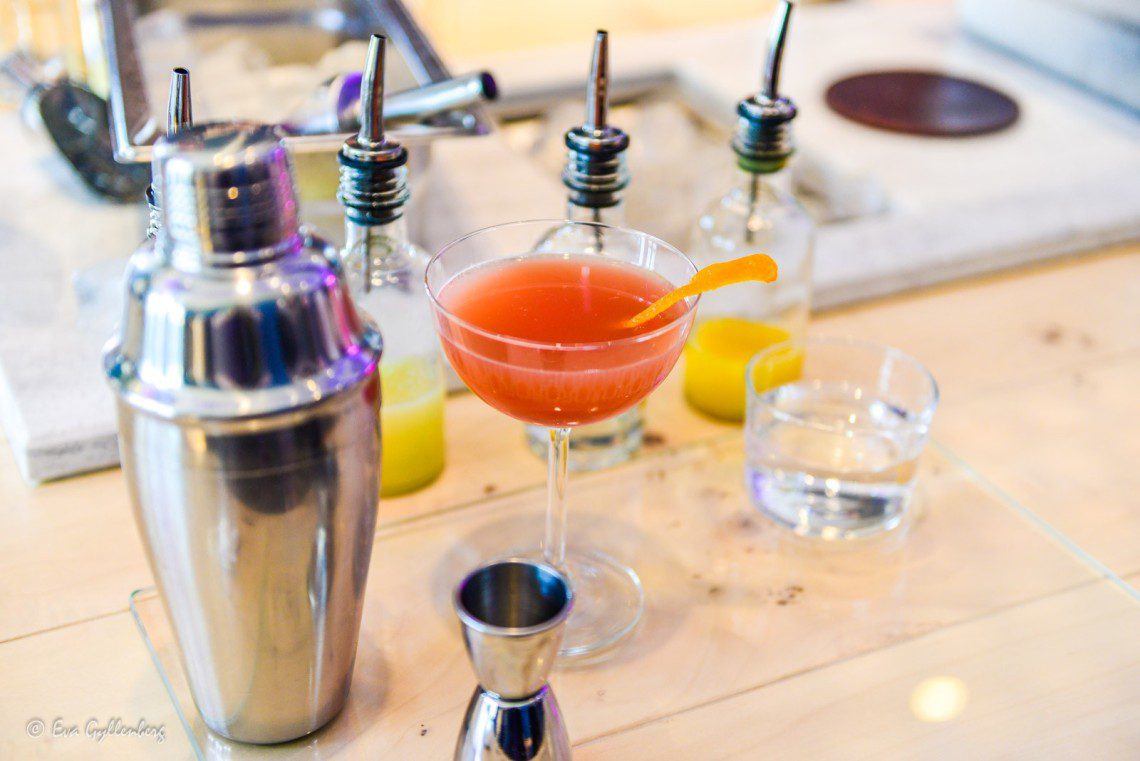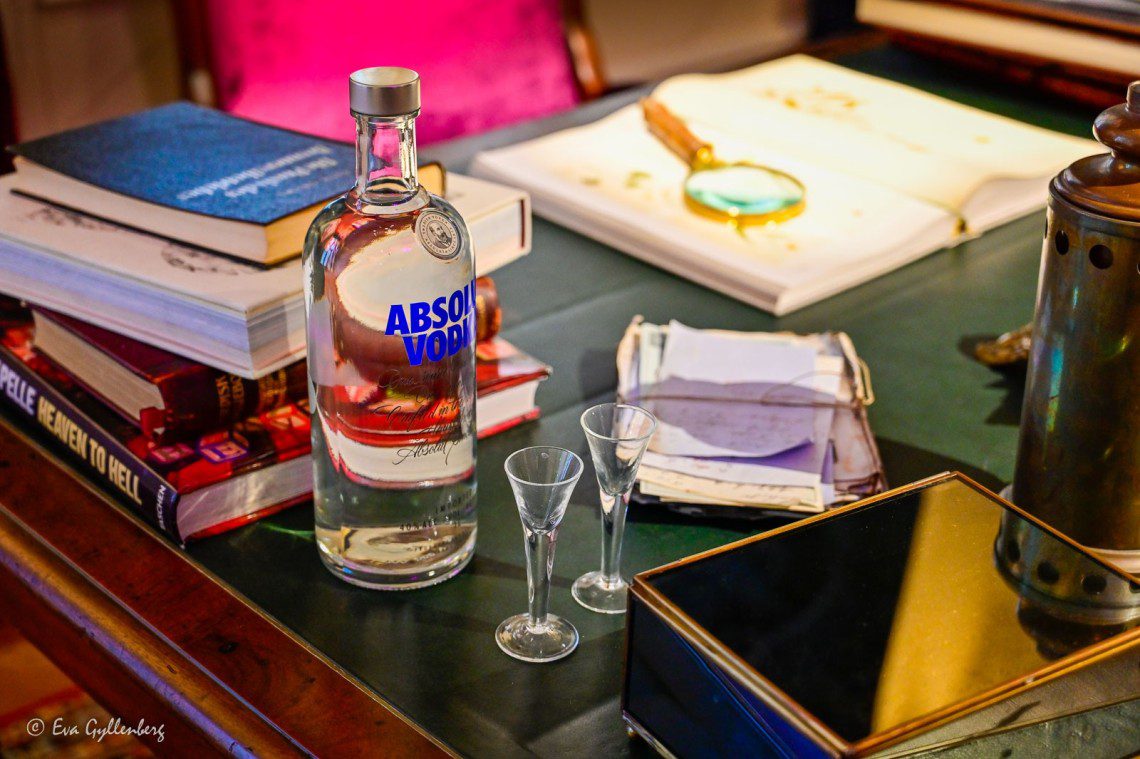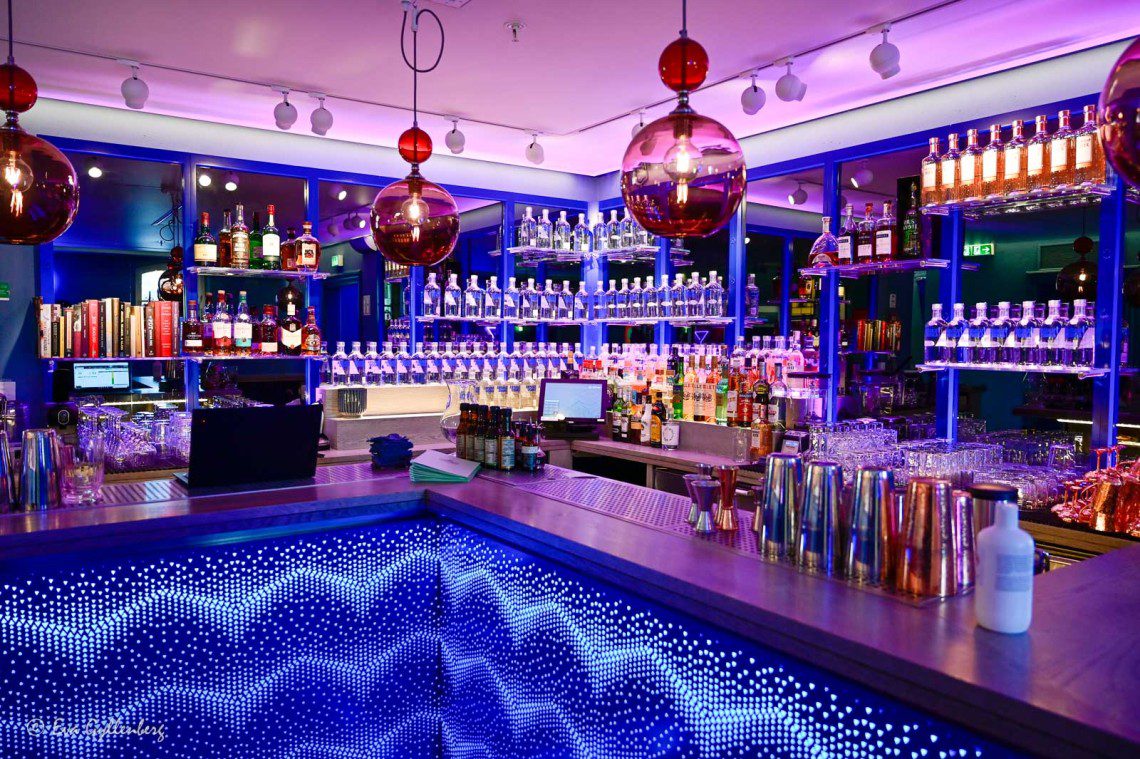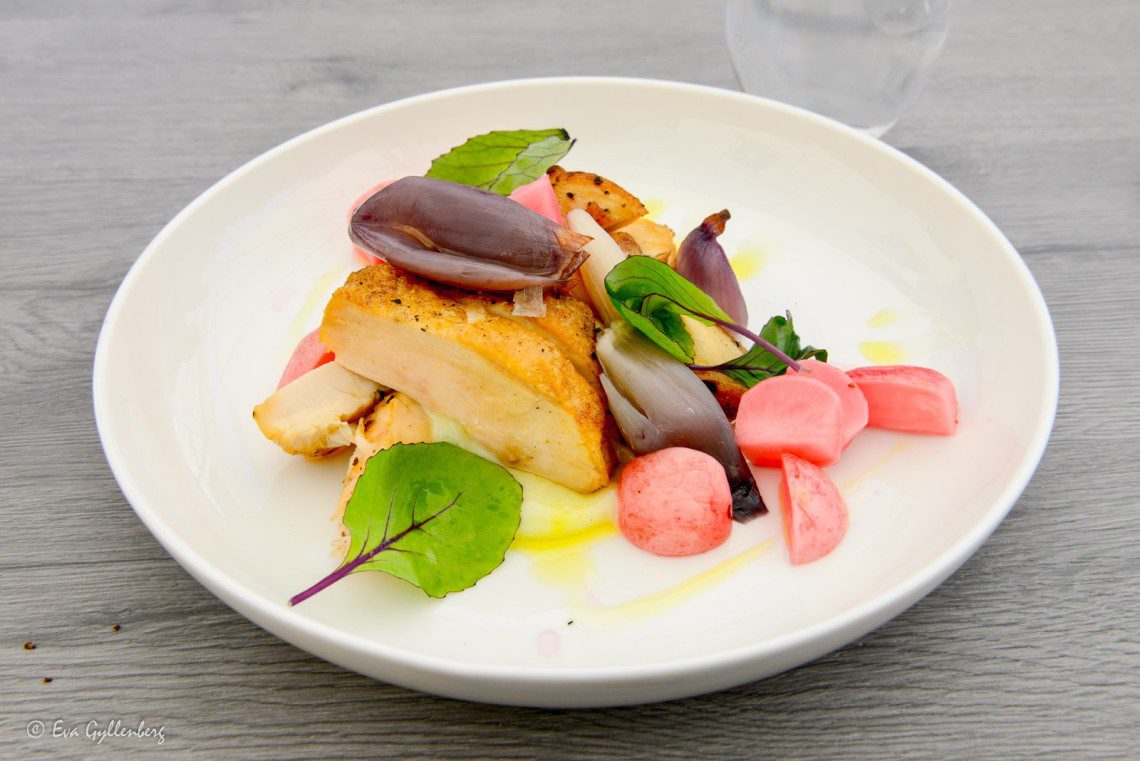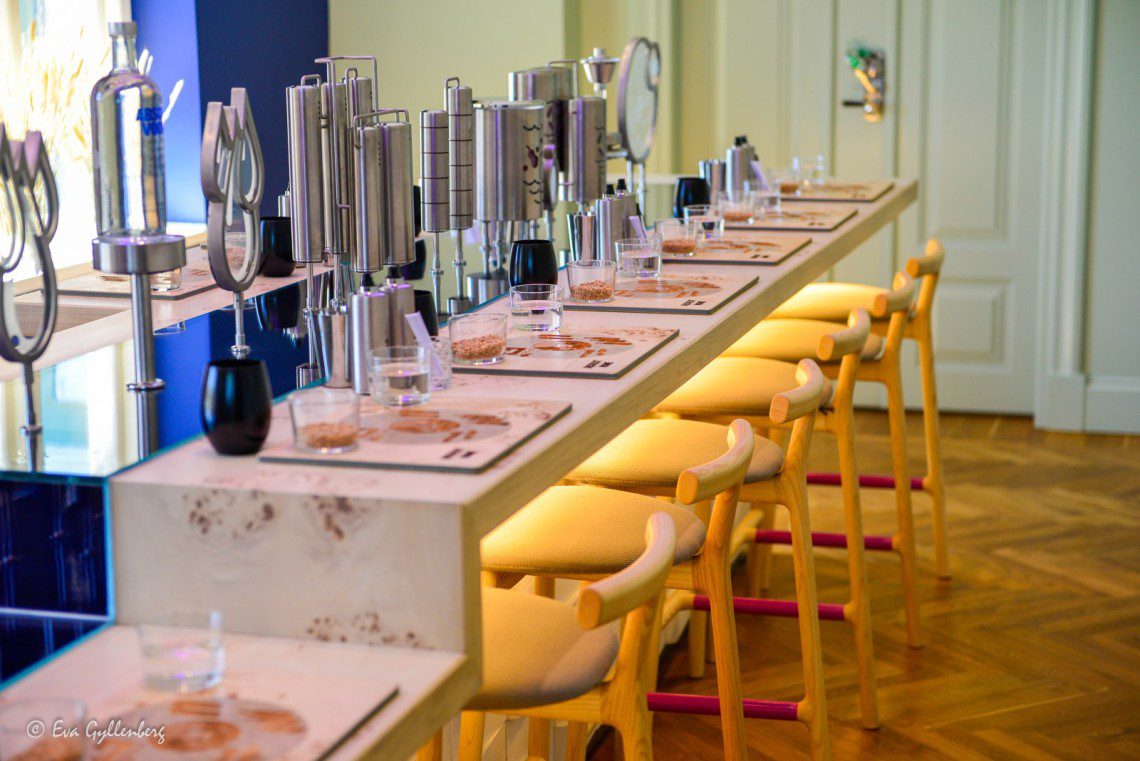 4. Cycle on the South East Trail
The Sydostleden cycle path runs all the way from Växjö to Simrishamn and passes by Åhus on section Kristianstad-Brösarp (53 km). Take the opportunity to rent a bike in Åhus and go on a day trip along the well-maintained bike path. Cycle south towards Brösarp if you want to experience Ålakusten's small fishing huts and the fine beaches that just go on and on south along the coast. Coffee at the mill Blåherremölla or make a detour for steaming fresh fish at The smokehouse between Åhus and Yngsjö.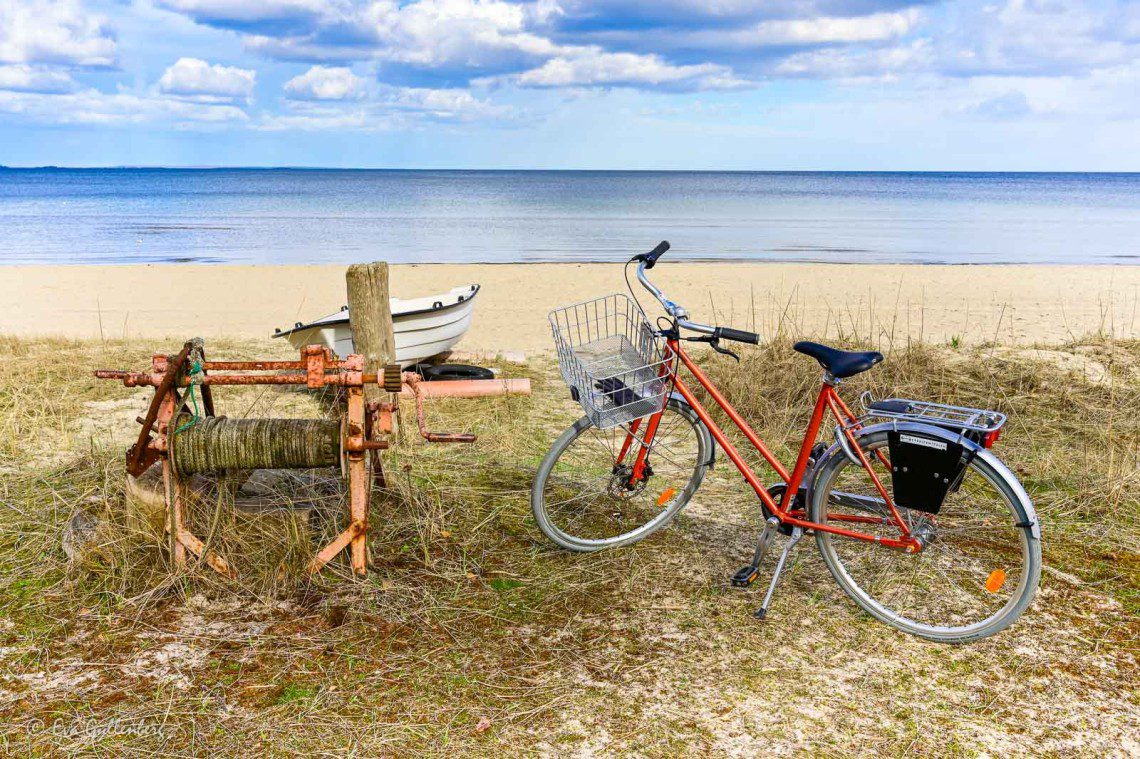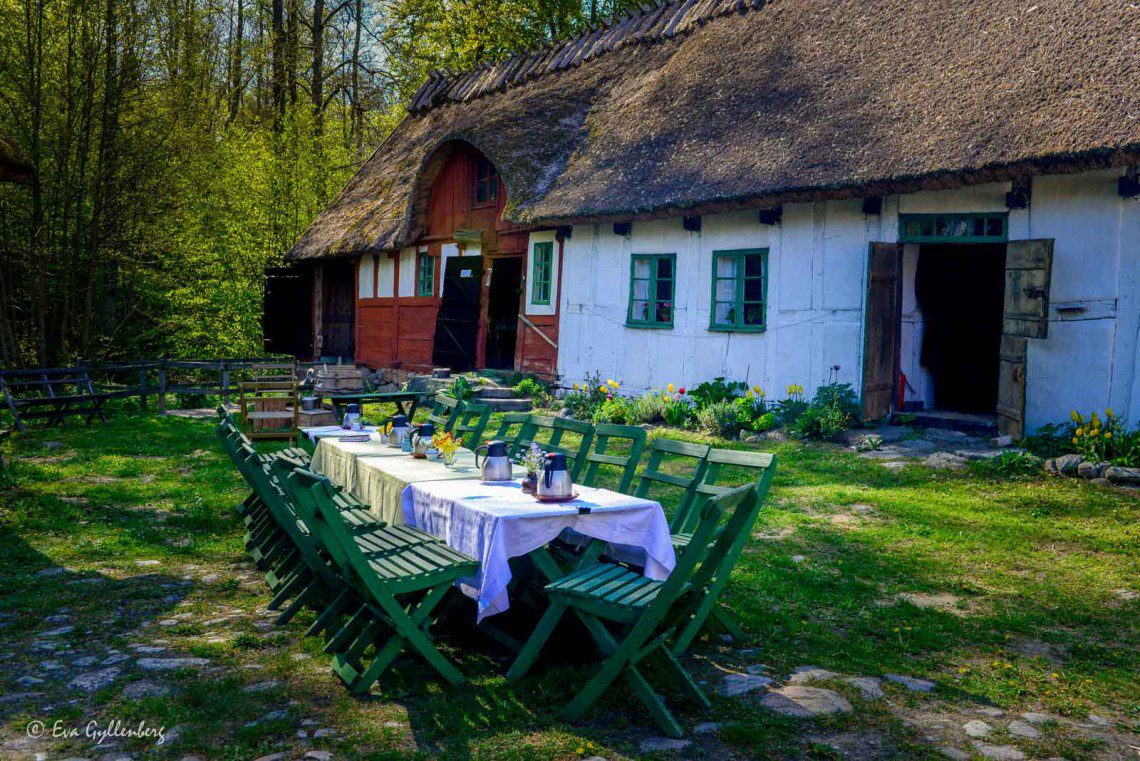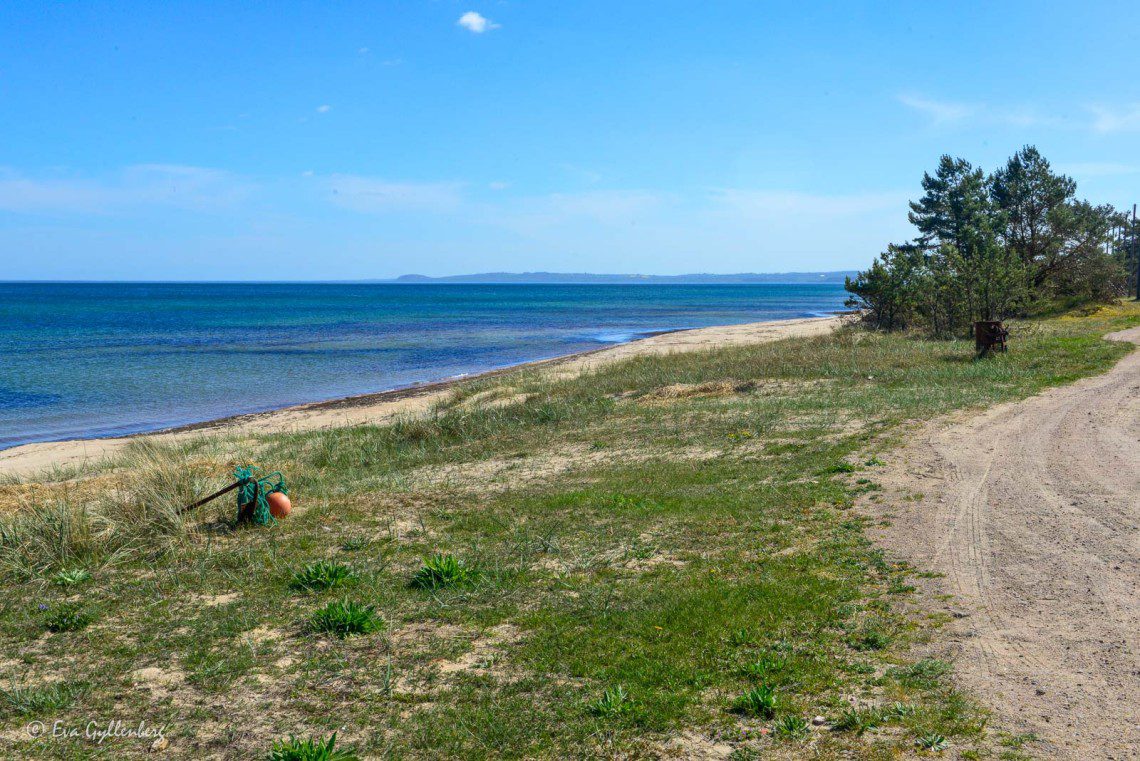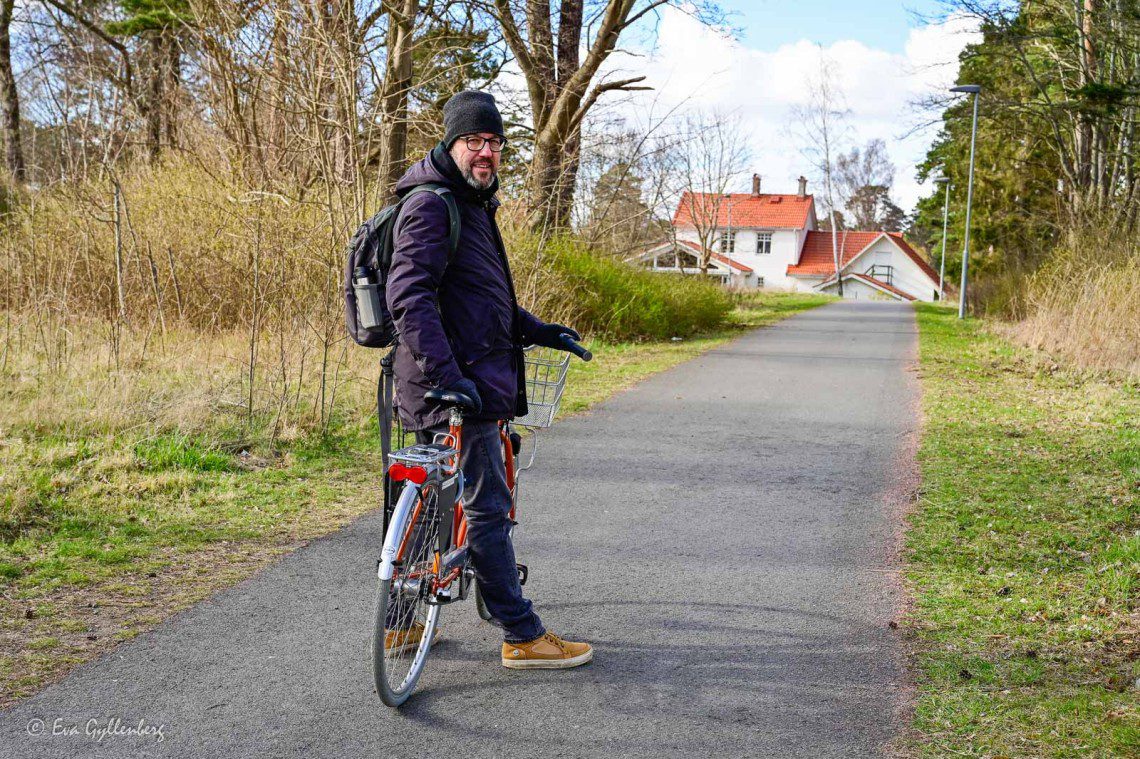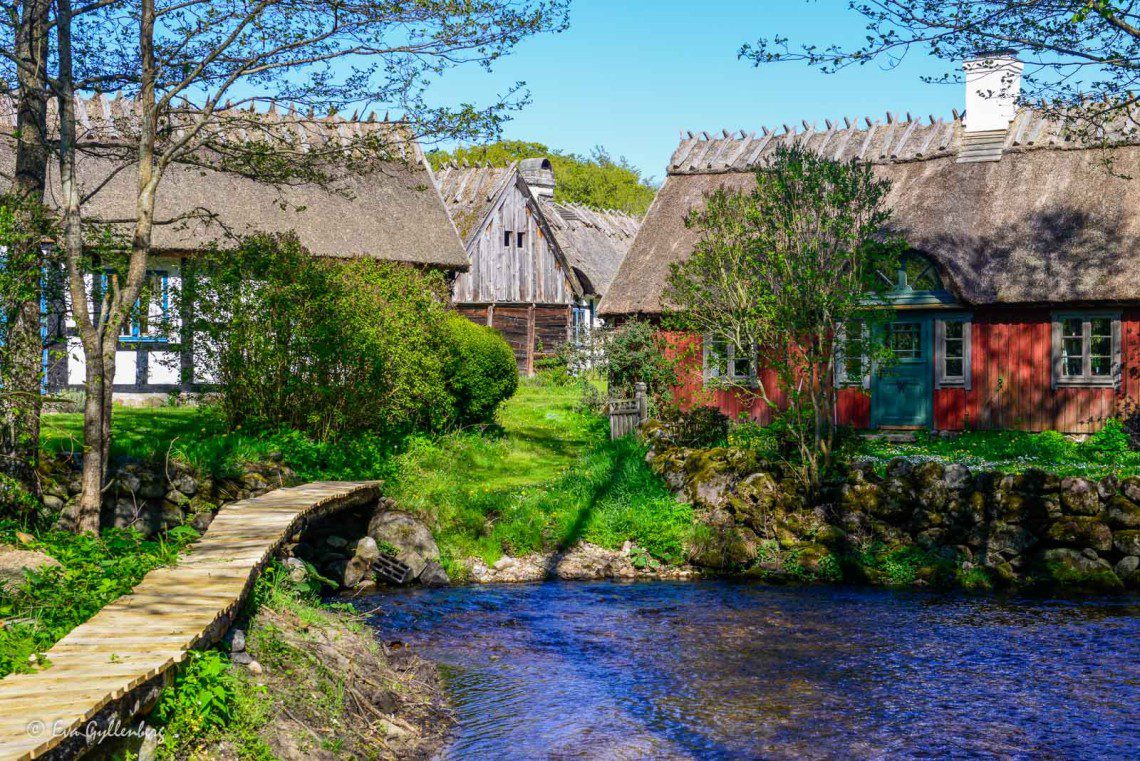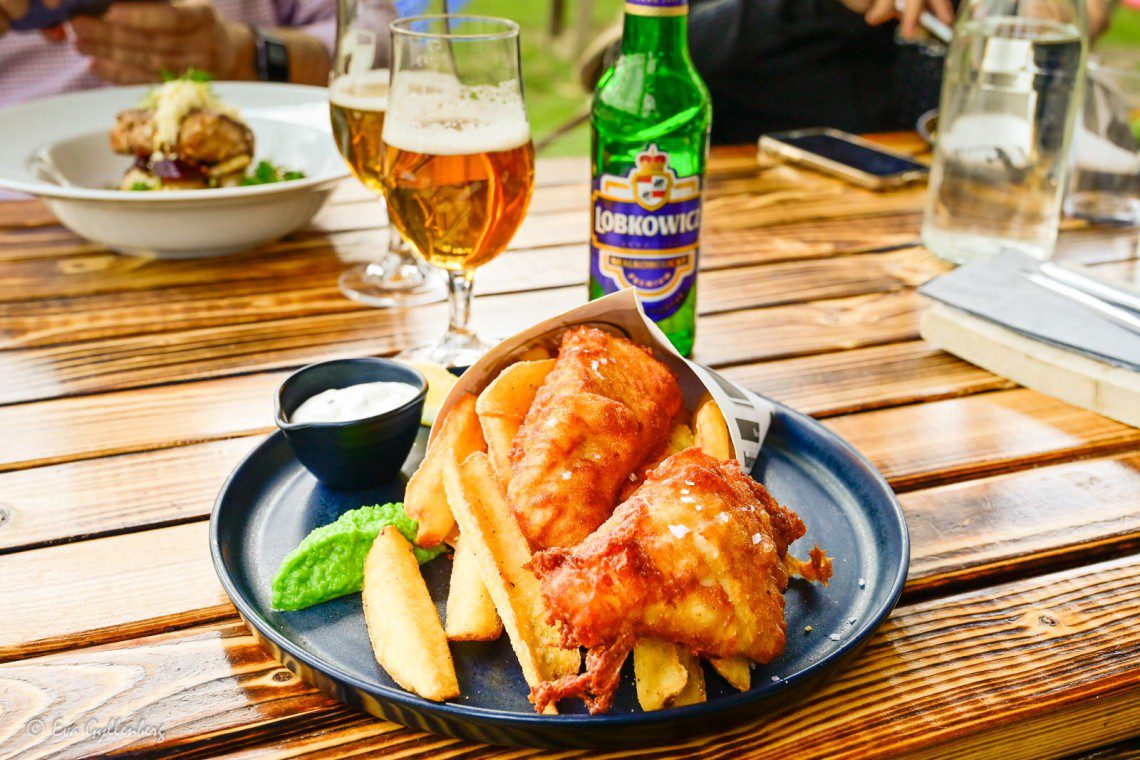 5. The Ål coast
For many years, the eel was one of the area's most important sources of income, so it is no wonder that the coast between Åhus and Kivik is still called the Ålakusten today. Along the entire coast you will find wind-swept old eel huts, some of which are still in use. Today, eel fishing is very limited and only a few fishermen today have rights to fish for eel, but from August to November you can still experience one of the most Scanian things there is - a real alagille.
I passed by the Twin huts in May and got to experience the preparations for this year's fishing season and hear real fishing stories from the fishermen. A real highlight!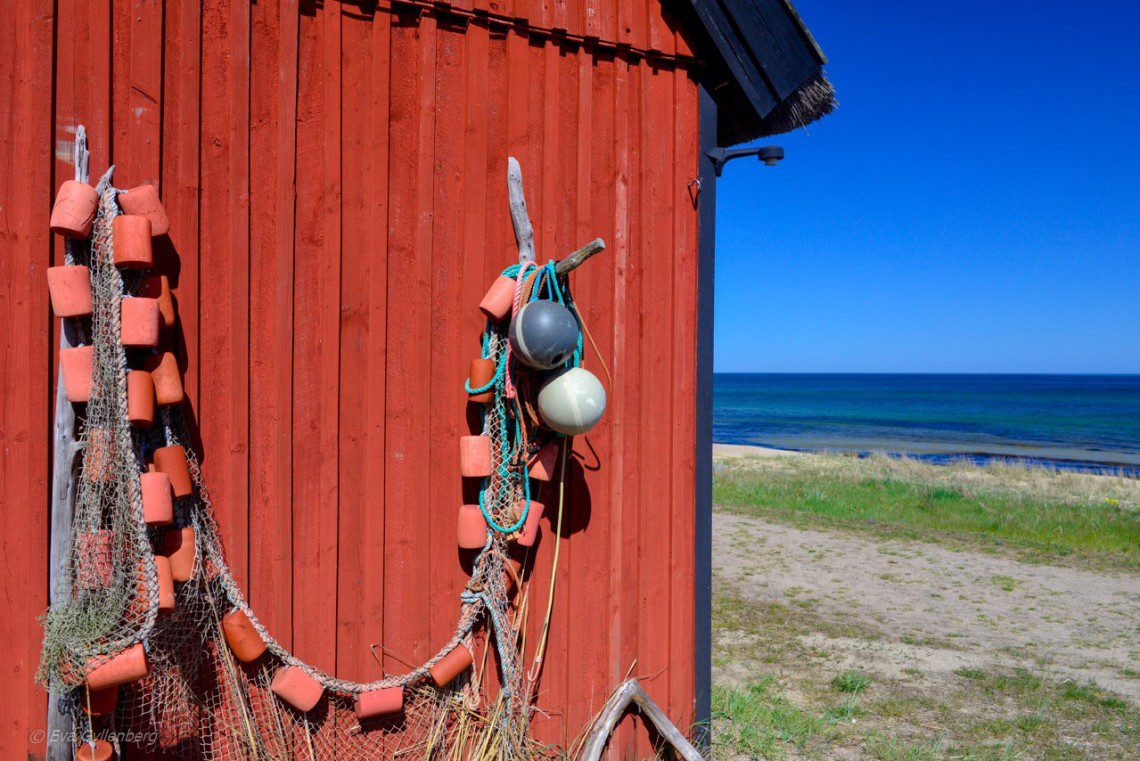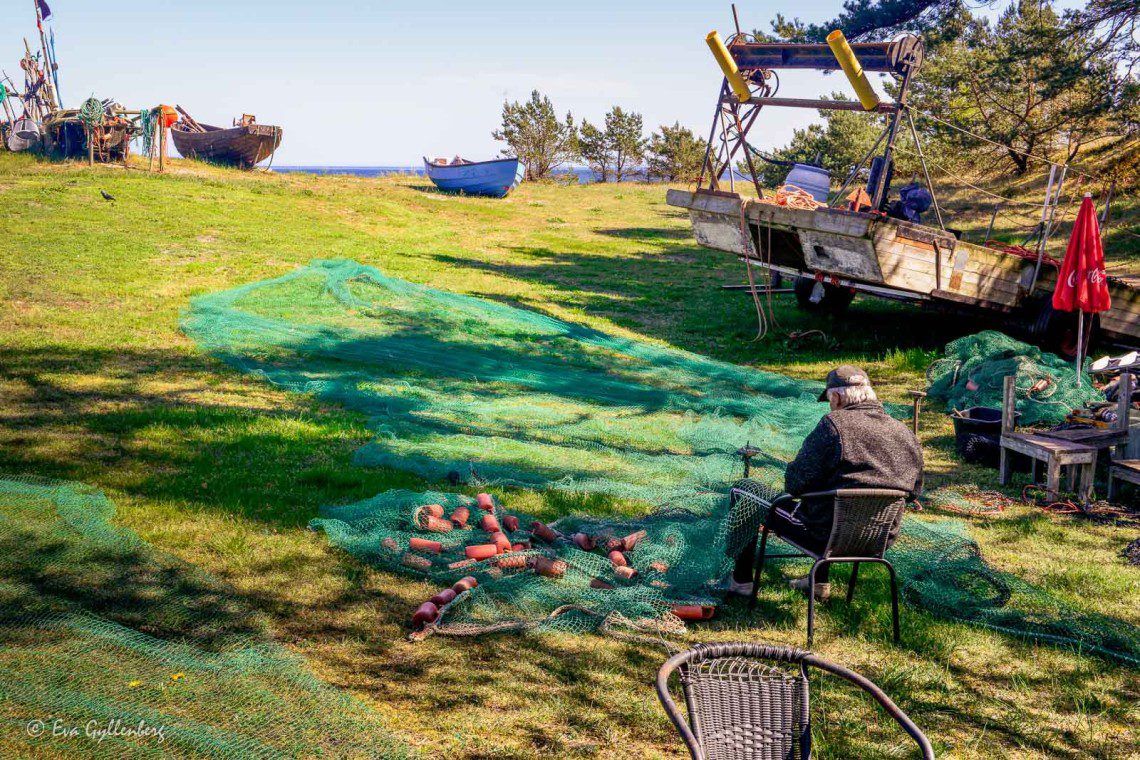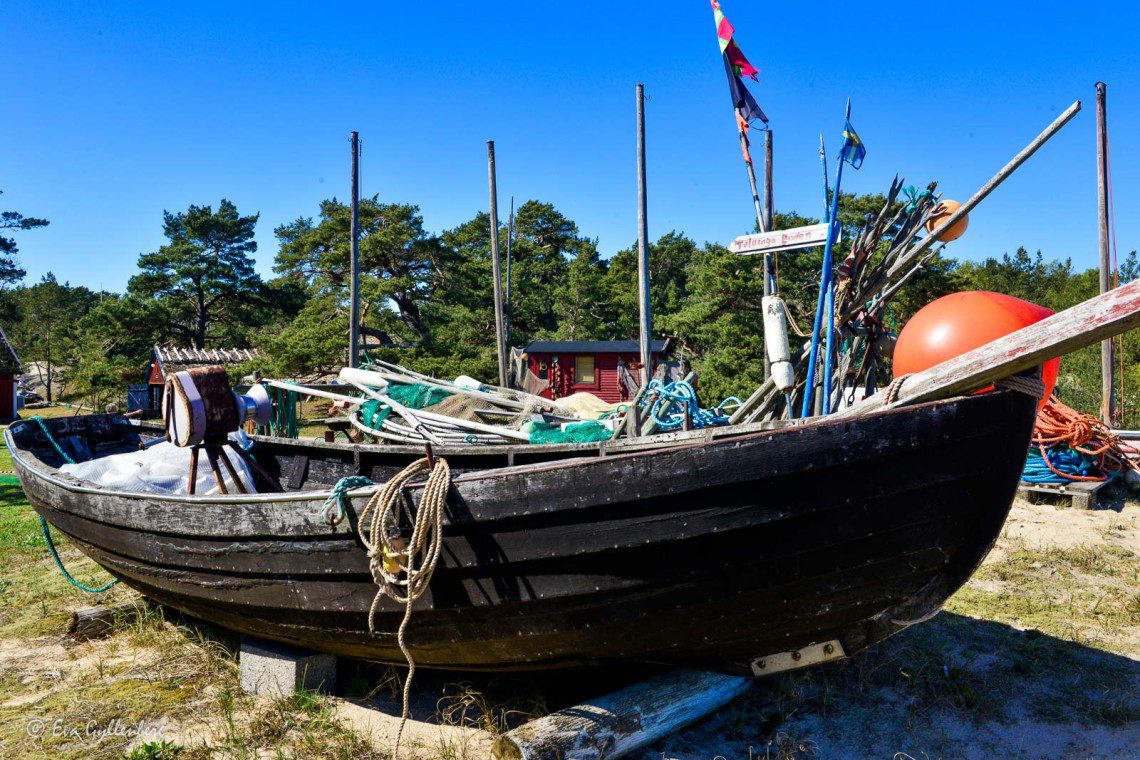 6. Medieval Åhus
Åhus dates back to the Iron Age, but during the 13th to 15th centuries Åhus flourished. Trade took off and a ring wall was built around the city – a wall that can still be seen today. It is not only Visby that has a ring wall.
If you want to learn more about the history of Åhus, I recommend that you download the free app "Medeltida Åhus" on your mobile and go on the guided tour around central Åhus. You can choose between a "family round" or a "long round", with a slightly different focus along the way. We took the long tour around Åhu's small alleys and got to learn the history of the castle ruins in the harbour, the town hall, St Anna's hospital and of course – the ring wall.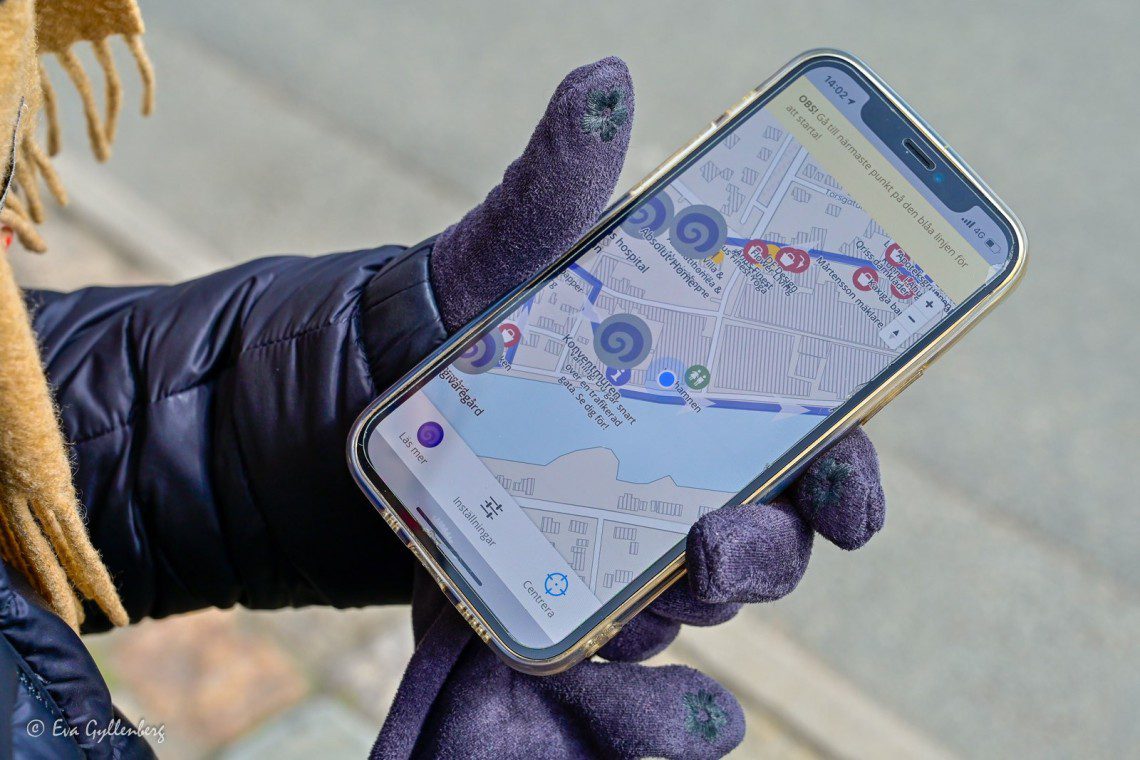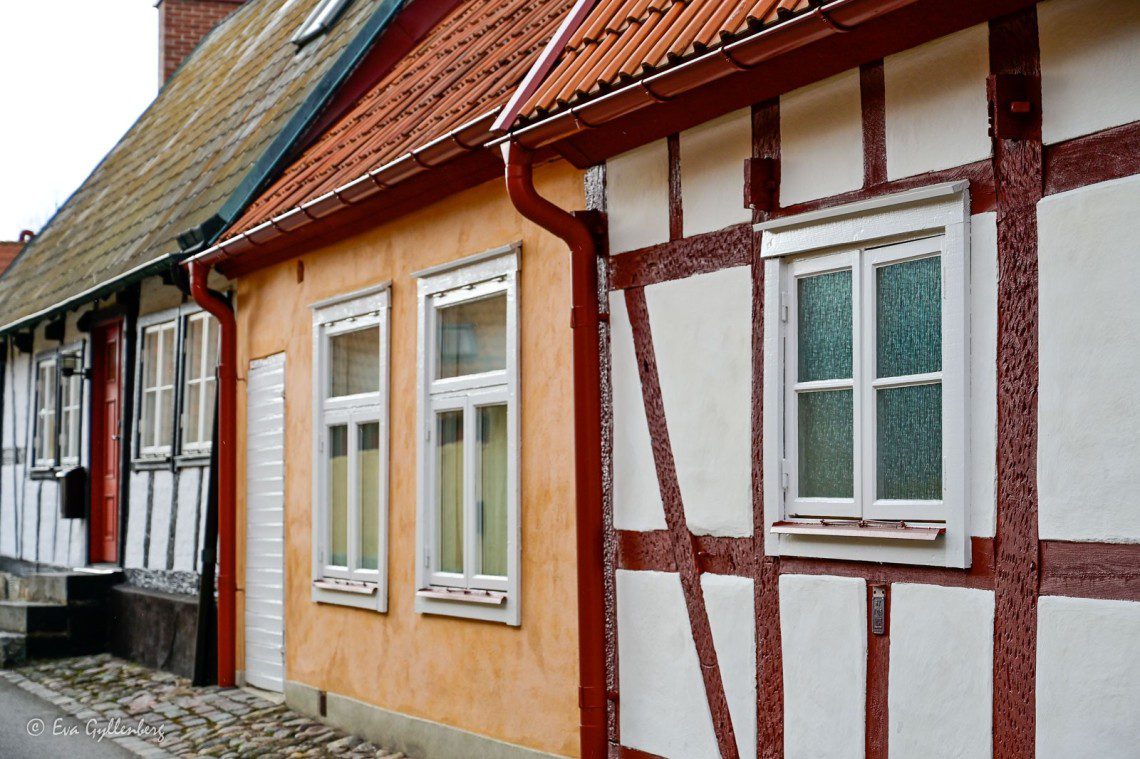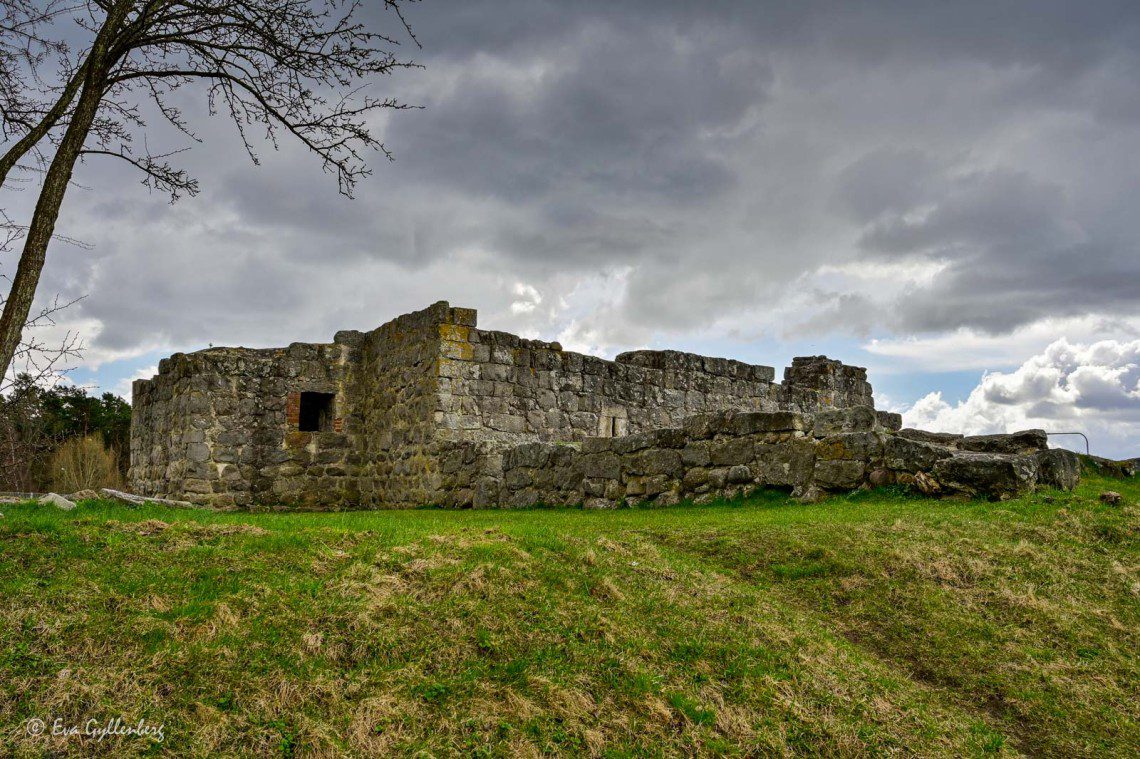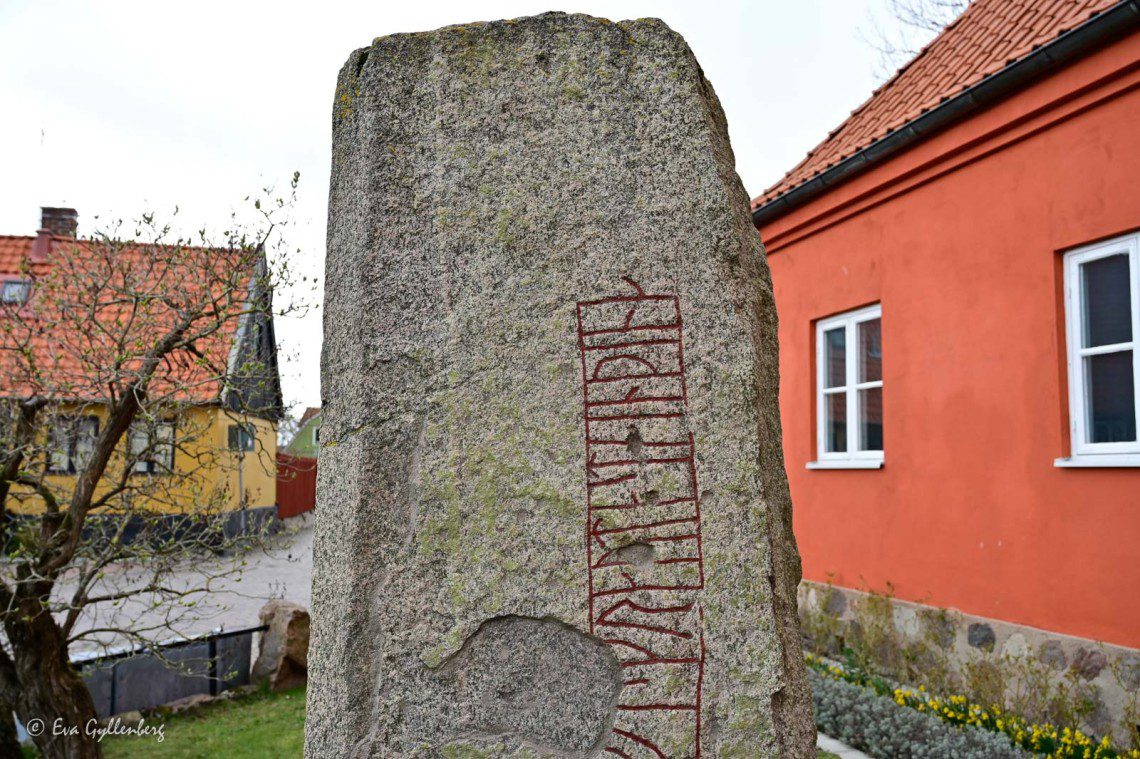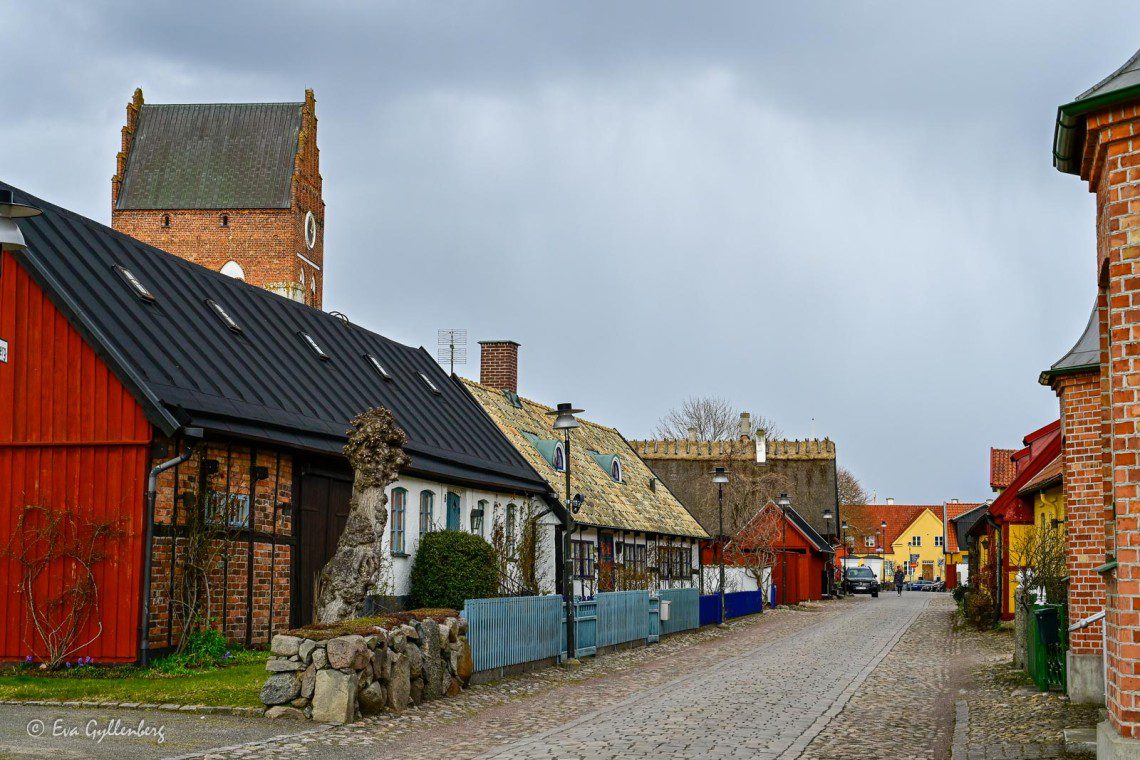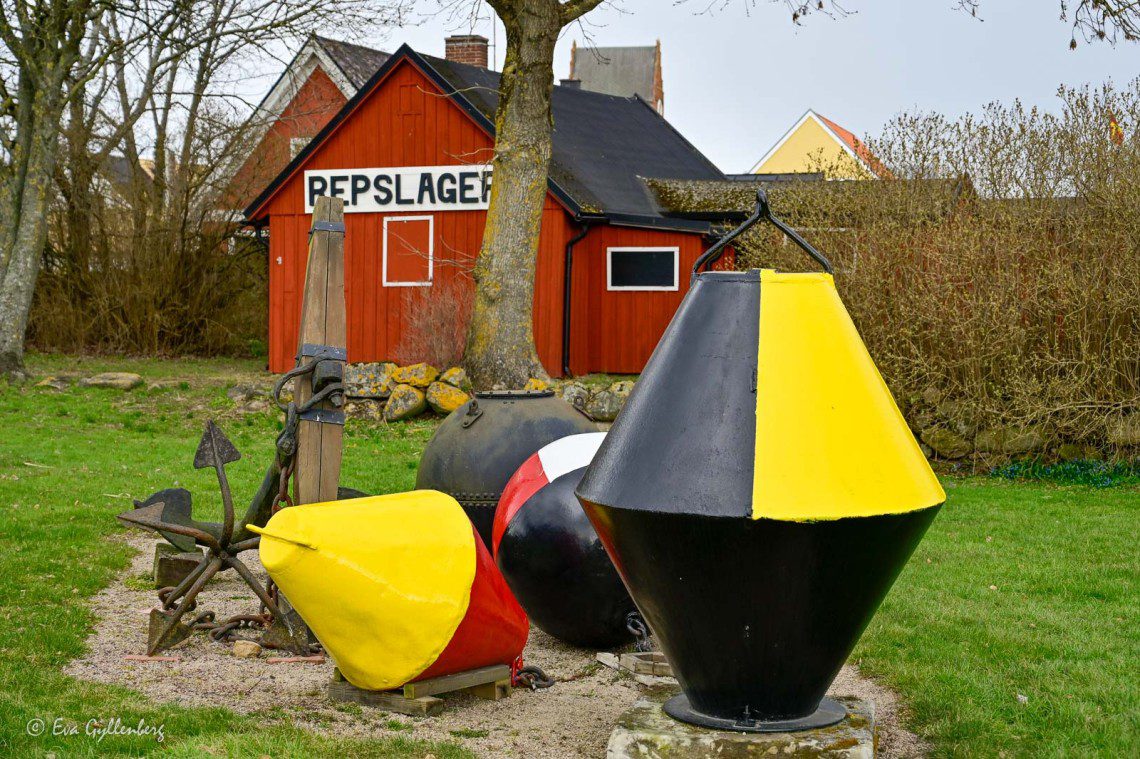 7. Eat ice cream
No ice cream is as associated with Åhus as Åhus Otto and the ice cream factory. For those of you who are as old (young) as I am, you probably fondly remember the now defunct ice cream brand Åhus ice cream from childhood ice cream kiosks. When Åhus ice cream was bought up and shut down, the former ice cream master, Otto Albrektssons, started a few years later Otto and the ice cream factory. This is really classic Swedish ice cream with a lot of flavor - preferably served in a home-baked waffle. My favorite flavor? I'd have to say violet. Which one is yours?
You can find Ottoglass in the kiosk on the square in Åhus or in Täppet's kiosk (Fatherhood 6).
Do you want to buy a lot of ice cream? Then head to the factory store in Yngsjö!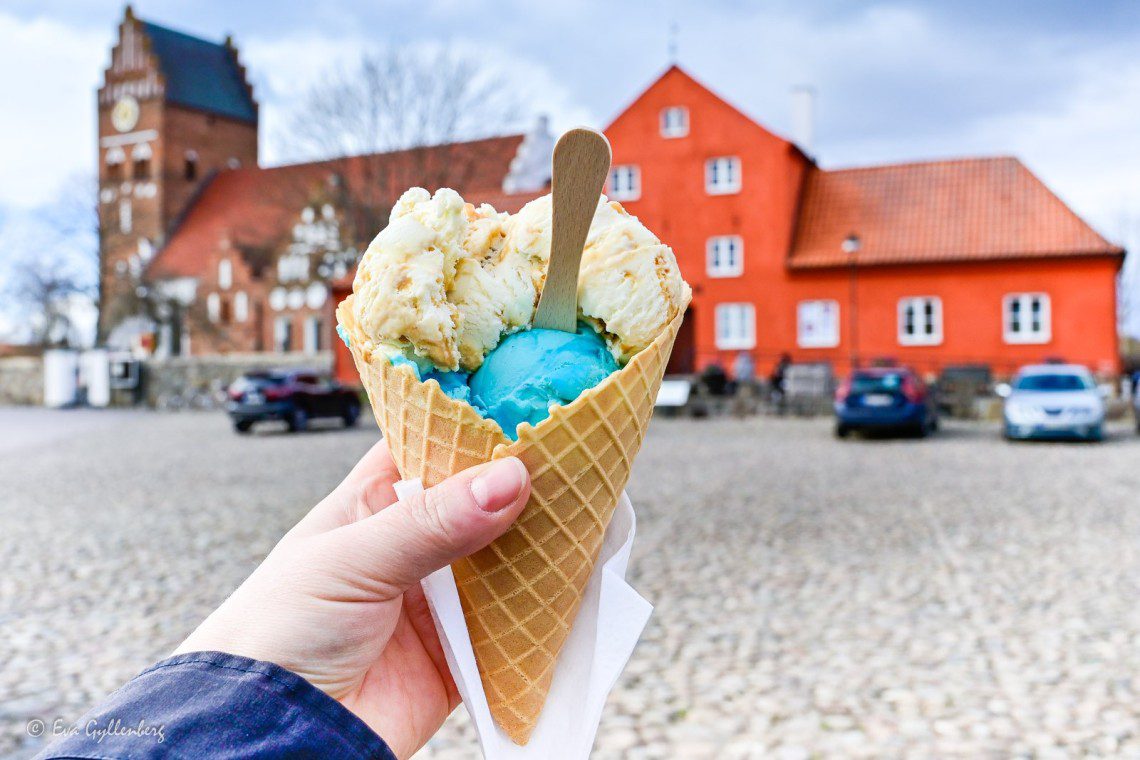 8. Saint Mary's Church
For over 900 years, Sankta Maria church in central Åhus has gathered people from all over the area. In desire and need. Through sorrow and joy. The medieval church is still very much alive and warmly welcoming and incredibly beautiful since the last renovation in the late 1990s. There are many interesting graves to see in the cemetery (where the years can't quite add up when you count a bit), but the inside is also worth a visit. Inside the large wooden gates, you are greeted by incredible light and beautiful glass art glitters everywhere. A beautiful place and a beautiful building with a lot of history.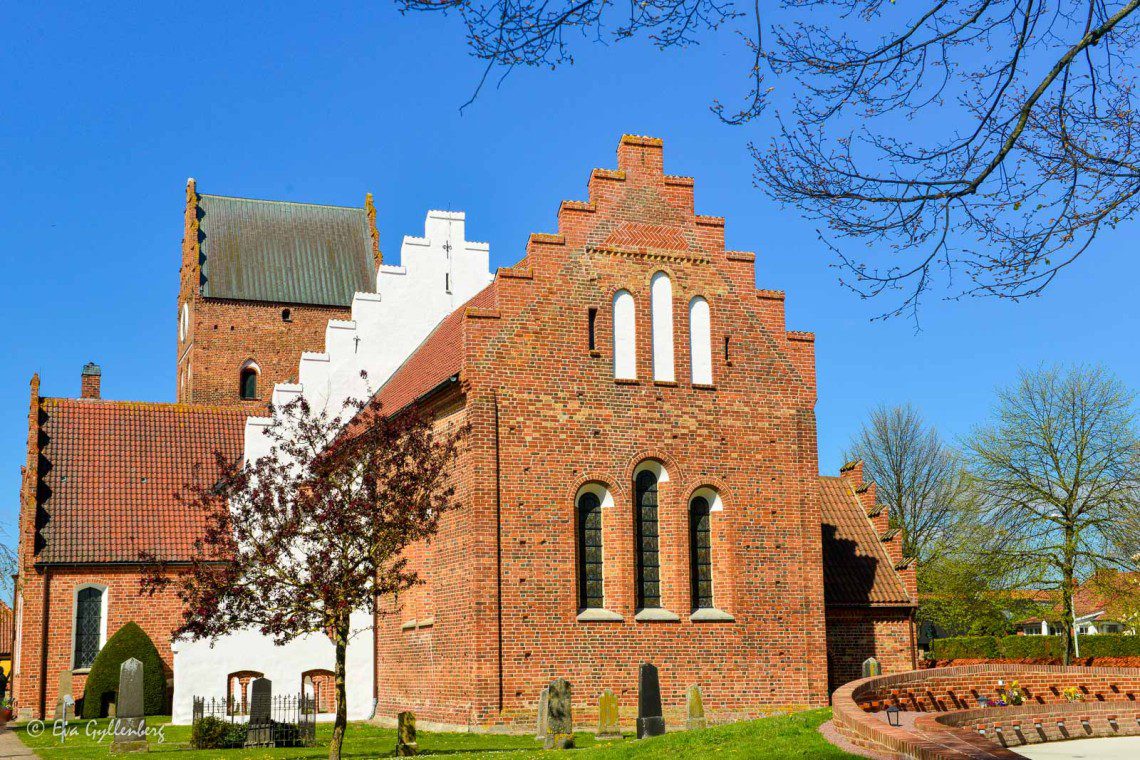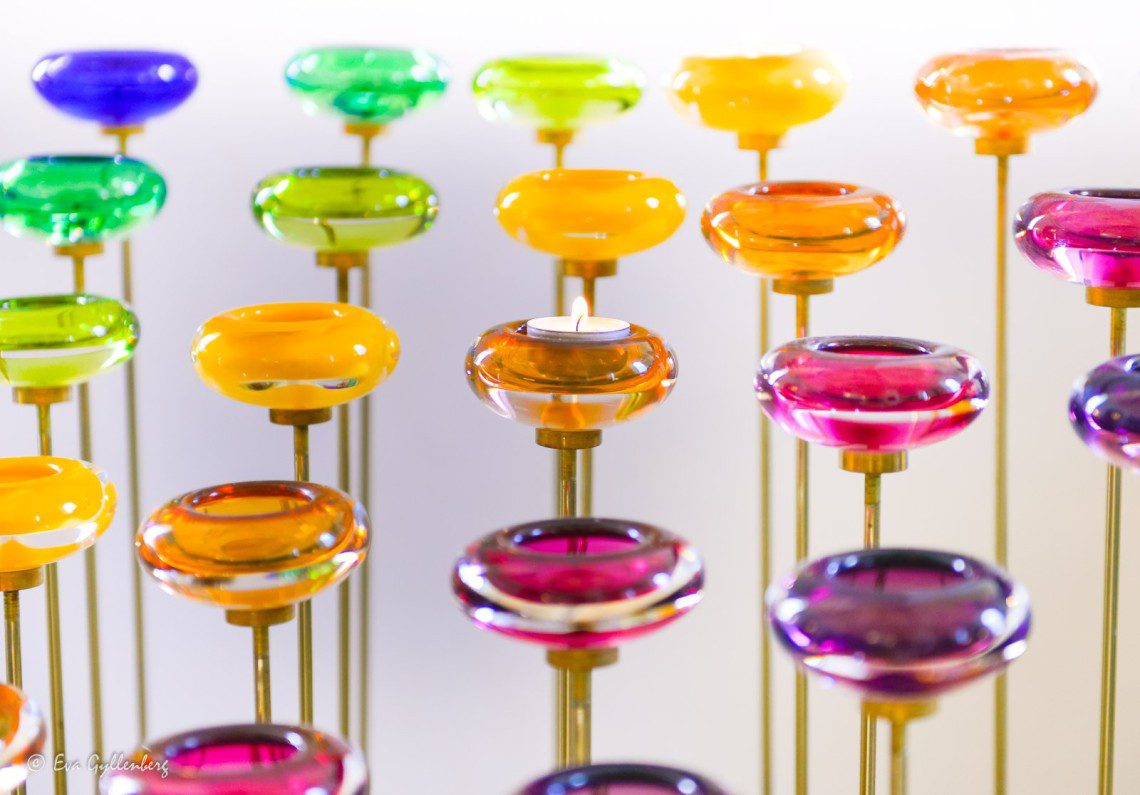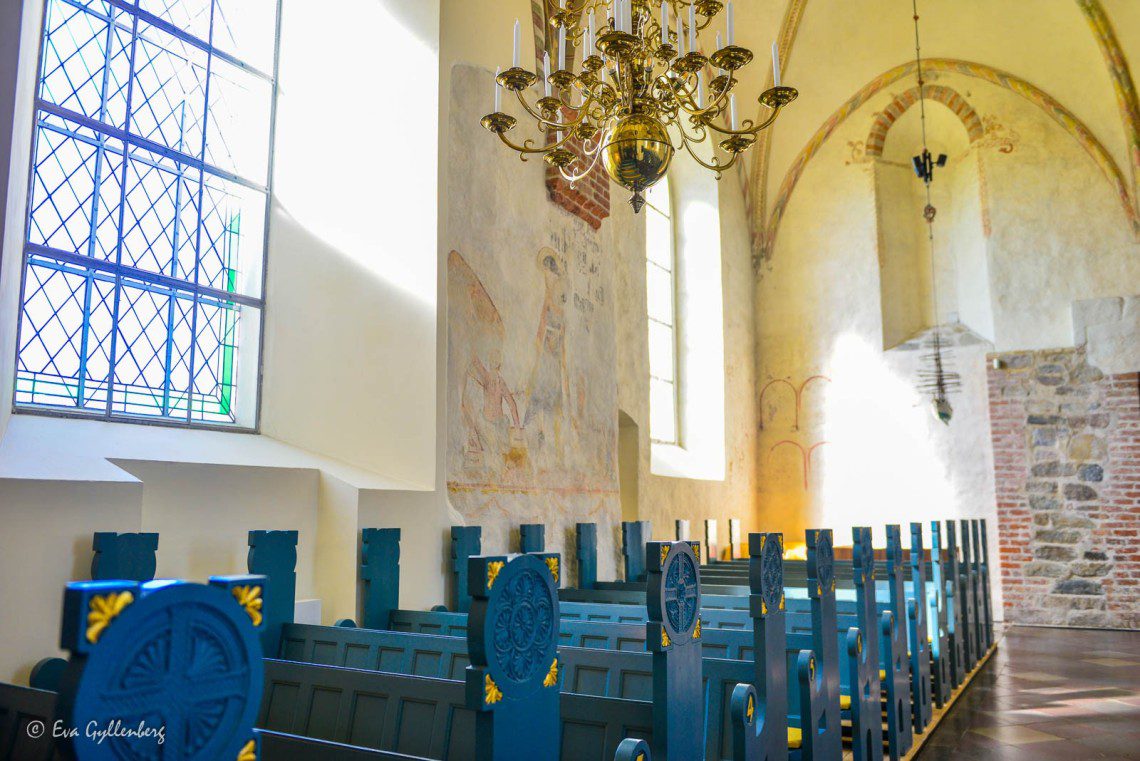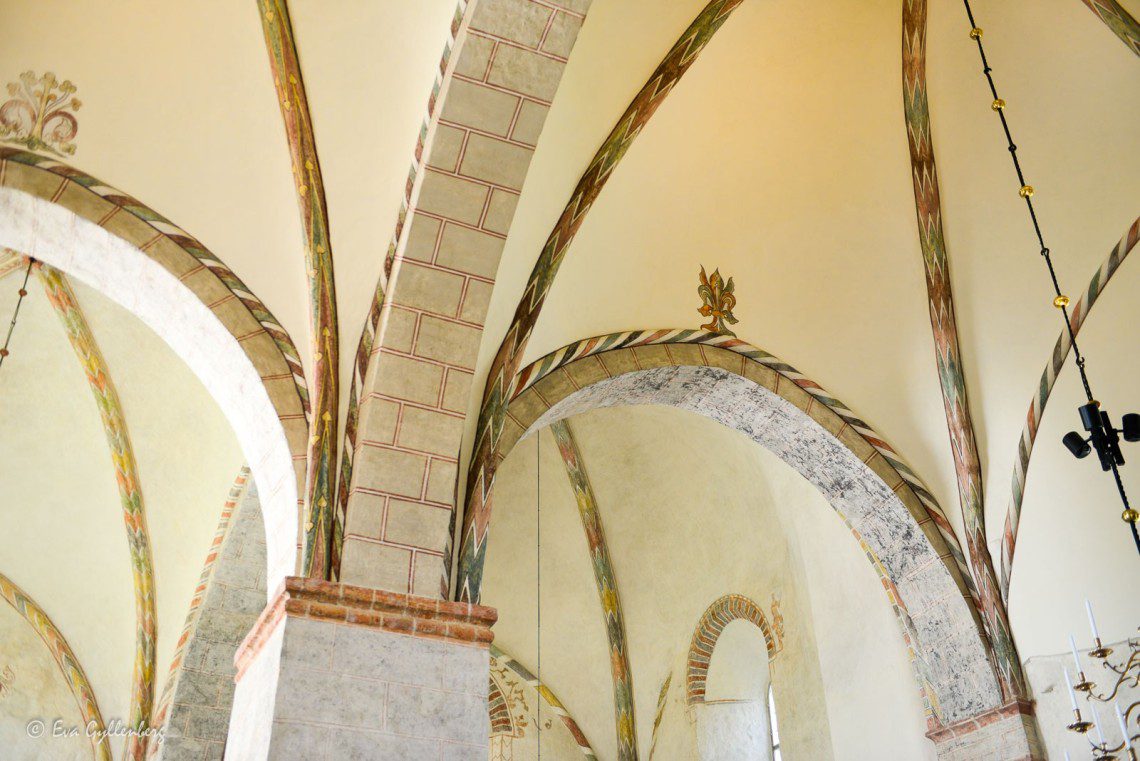 9. The cranes at Pulken
You don't have to go to Hornborgasjön to see the cranes dance. In March-April, the cranes stop by the lake Pulken and rests and eats after his long flight across the Baltic Sea. The sound is almost deafening as the cranes "trumpet", dance and spread their wings. When we were there at the beginning of April 2021, there were 5750 cranes in place. A truly memorable moment that I hope to experience again next spring.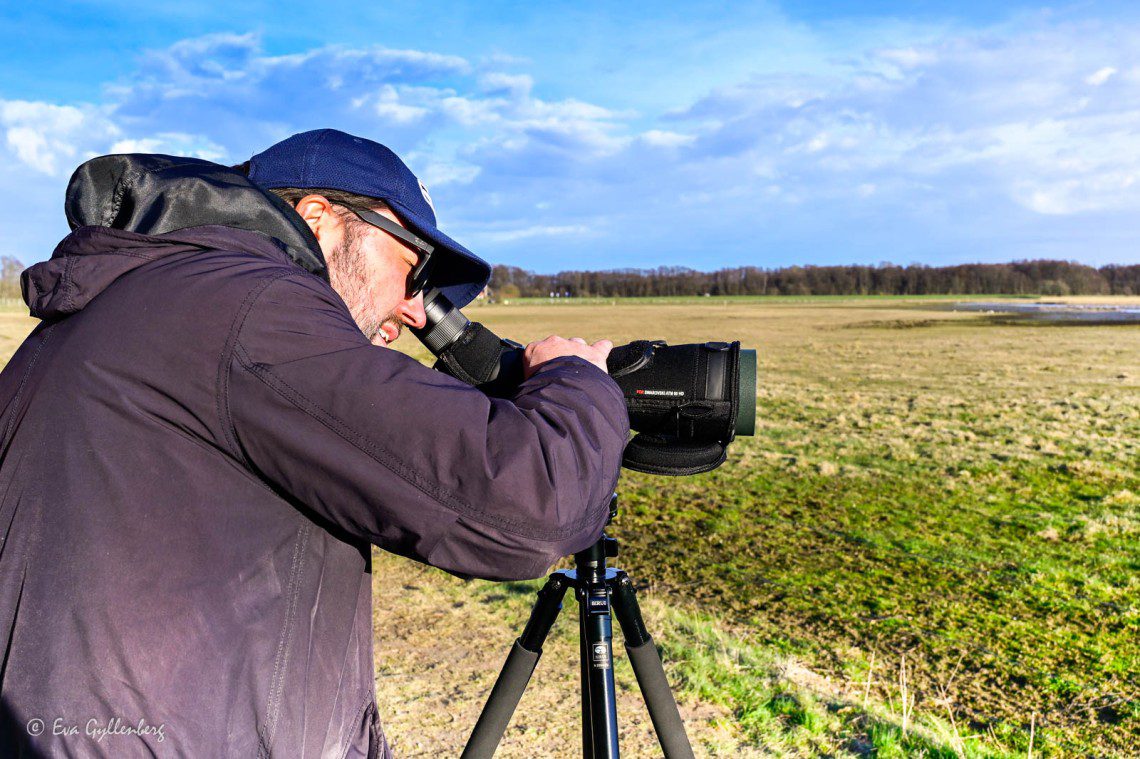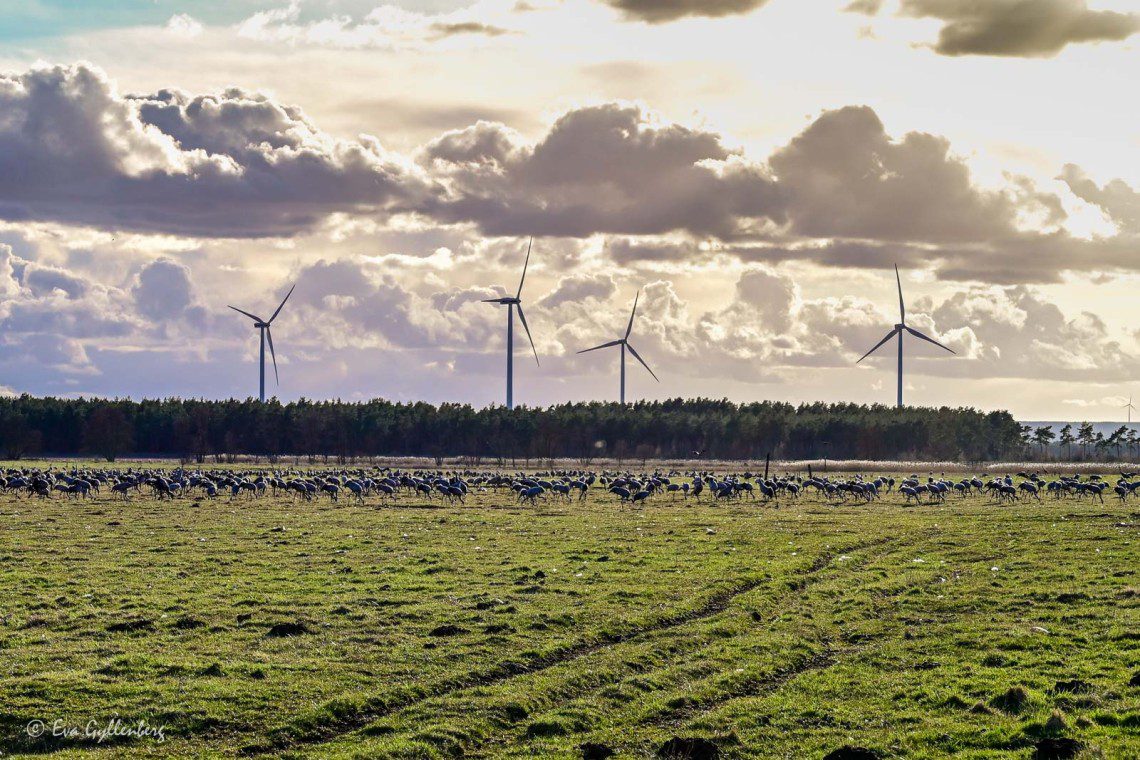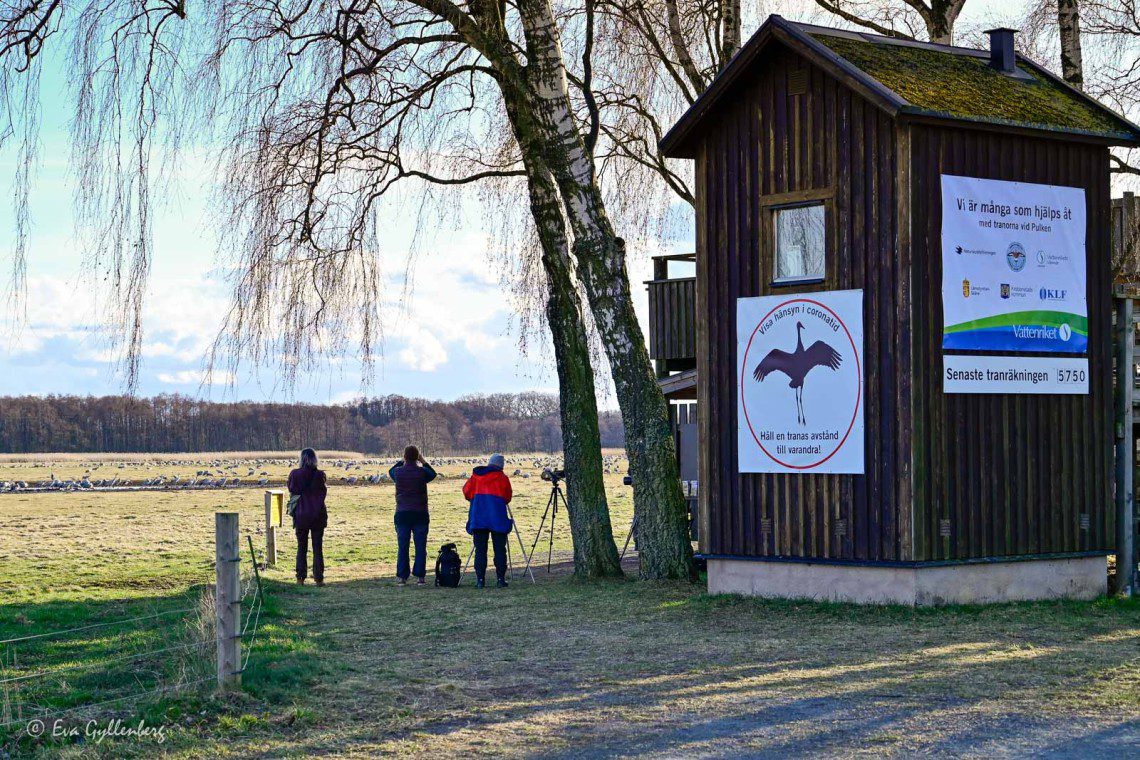 10. Hike the Skåneleden on part of the trail SL6
If you'd rather walk than cycle, Åhus is located in the middle of the Skåneleden partial trail SL6 Water Kingdom. Walk the section Ekenabben-Åhus (19 km) towards Kristianstad or Åhus-Nyehusen (16 km) south past Äspet. Walk barefoot on the fine-grained beaches, visit the old village of Rinkaby, the nature reserve Gropahålet or the places of interest in Vattenriket. Here there are plenty of exciting places to discover after the hiking trail.
There are many restaurants and cafes along SL6, so if you don't want to bring a packed lunch, you have plenty of options. Don't want to go back and forth? It is possible to take municipal transport back to Åhus. Read more and find your bus at Skånetrafiken.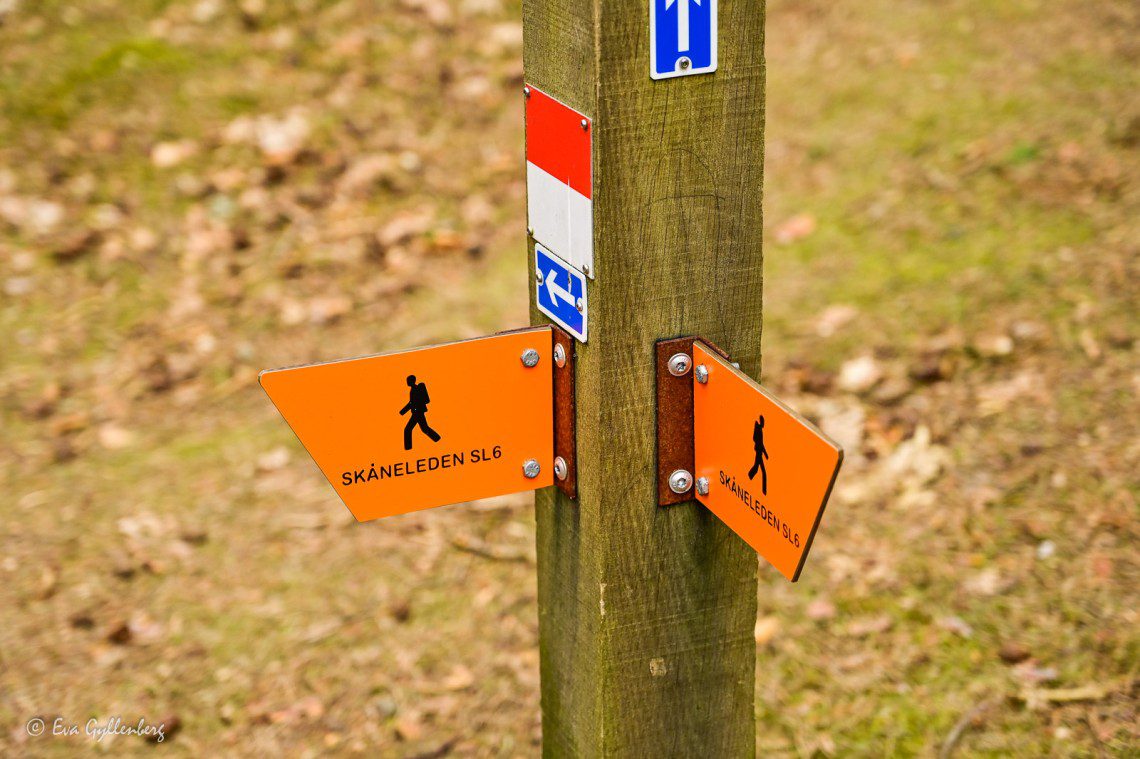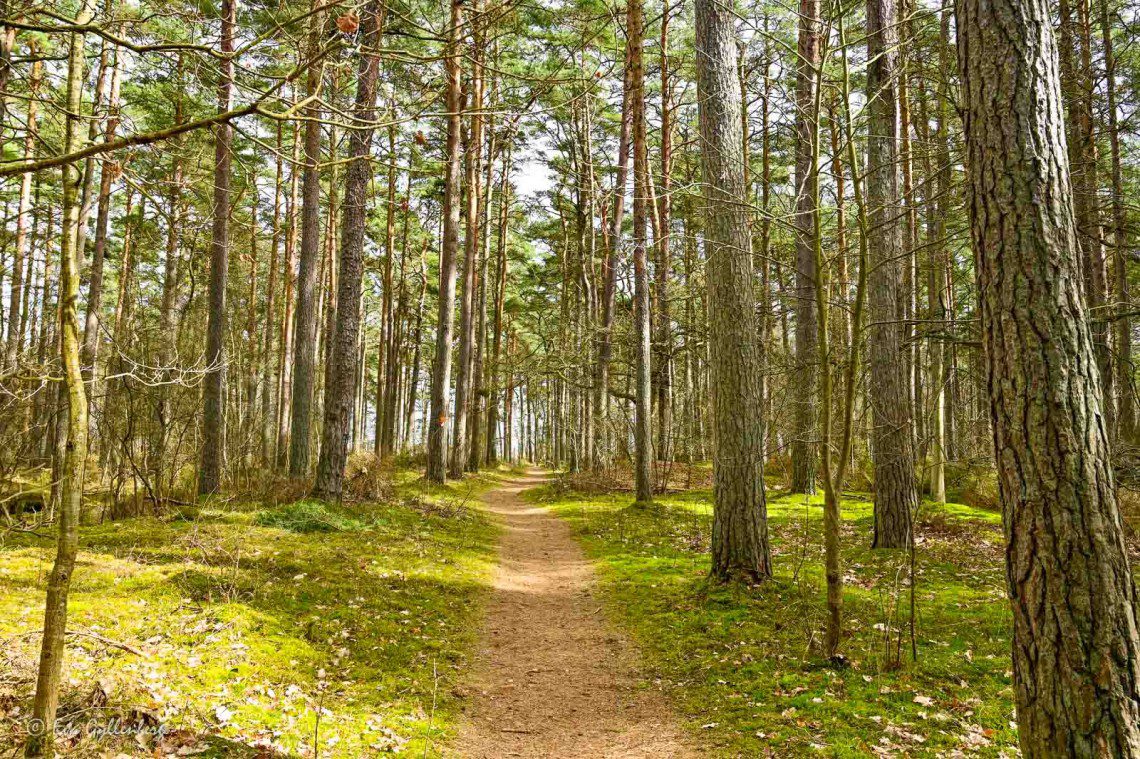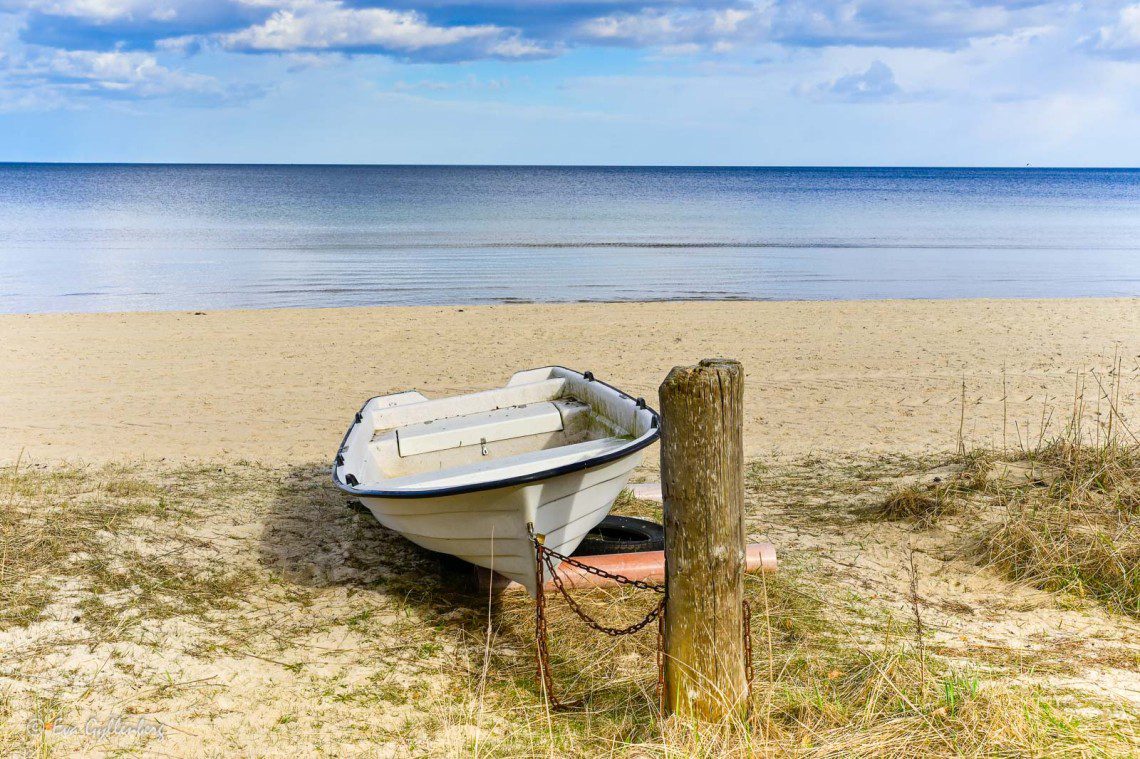 Bonus: Coffee and good food
But it would only be ten tips, right? Yes I know. But it can simply be a bonus tip.
For being a small town, Åhus has many good cafes and restaurants. So many, that I have even collected them in a separate post: Eating and coffee in Åhus - Five tips for food lovers
Want to read more of my travel tips? do not forget to like Rucksack on Facebook!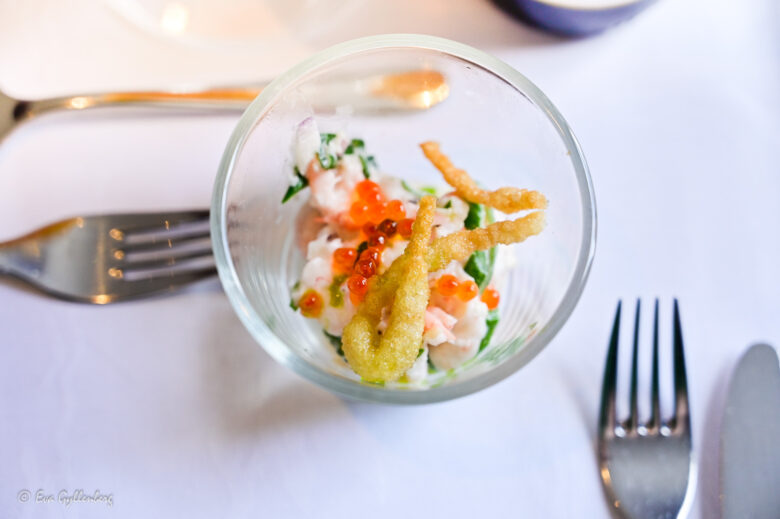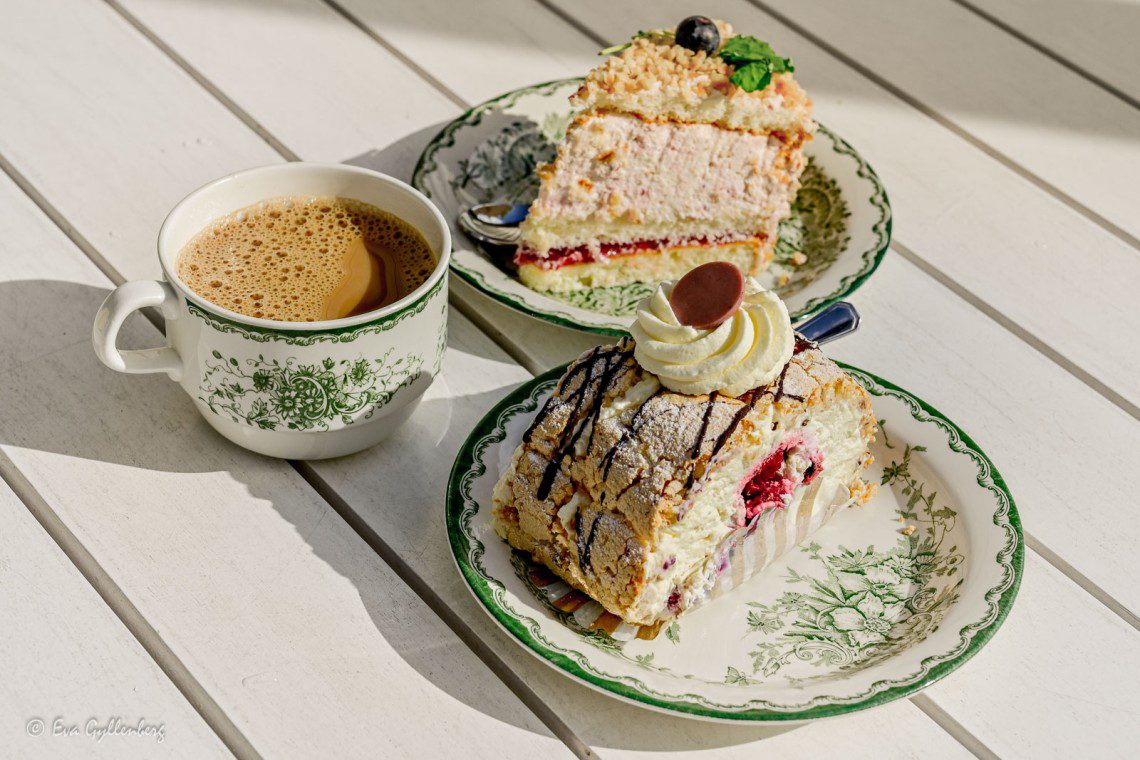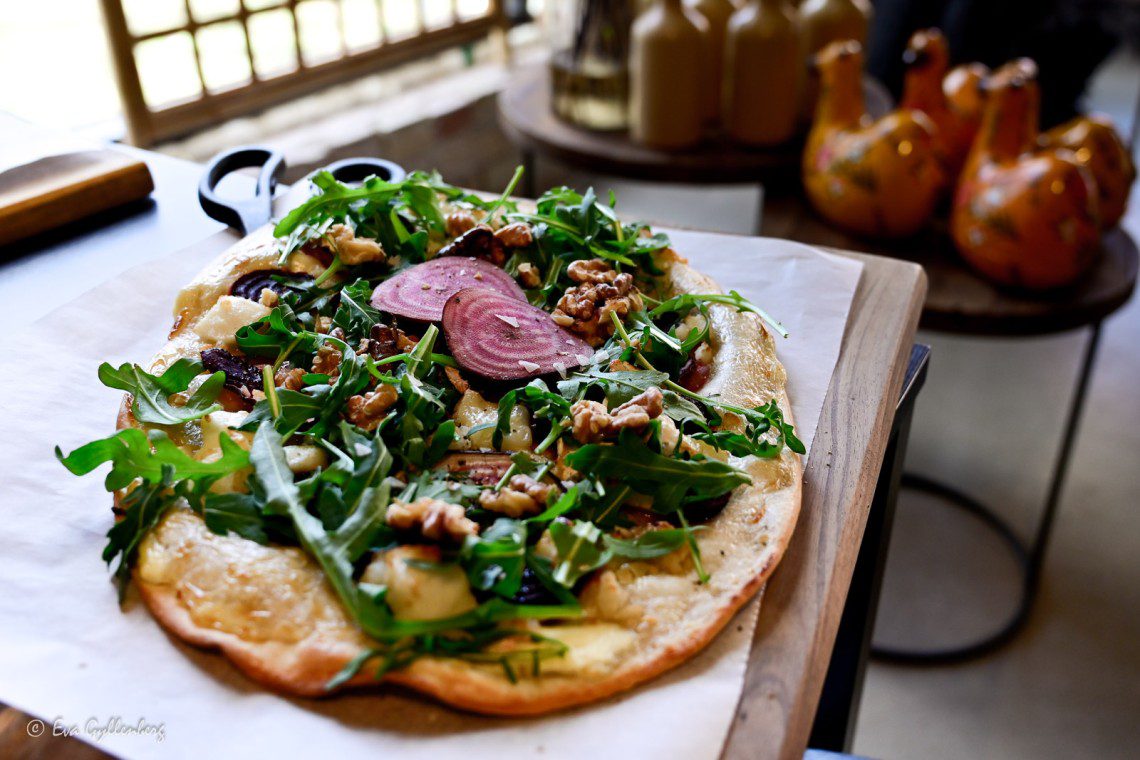 Want to read more of my travel tips? do not forget to like Rucksack on Facebook or pin the post on Pinterest!
Have you been here? What did you think of the destination?
Been there - didn't like it!
0
Not keen at all to go here!
0
Eva Gyllenberg
Travel blogger, gastronaut, photographer and family adventurer with over 55 countries in his luggage. Eva loves trips that include beautiful nature, hiking boots and well-cooked food. On the travel blog Rucksack she takes you to all corners of the world with the help of her inspiring pictures and texts.