The weather in Iceland can be more or less changeable. About as changeable as our last day in Iceland, which was completely covered in snow. We woke up in the morning with big plans to go exploring, but quickly realized that the roads were full of snow. So, what do you do when you can't go on an adventure? Yes, you eat!
In the middle of central Reykjavik is an old pharmacy that has been converted into a restaurant - a restaurant with the not so unusual name Pharmacy. Shelves with old pharmacy bottles are lined up on the walls, but the rest of the interior is characterized by metal chairs and quilted leather sofas with high backs.
At lunchtime, a three-course menu is served for approximately SEK 350 kronor per person, which is incredibly affordable compared to the often bad (and expensive) food we were forced to eat along the roads. So we snuggled into the armchairs and blocked out the storm outside. And Pharmacy delivered! This was a really good end to our Iceland adventure!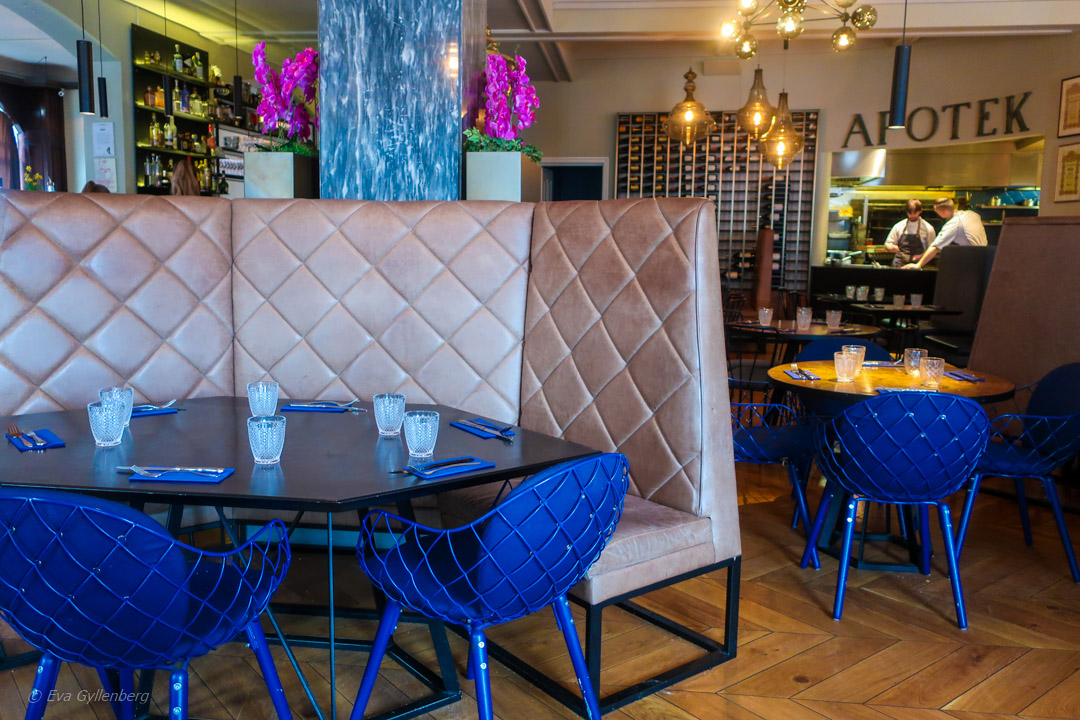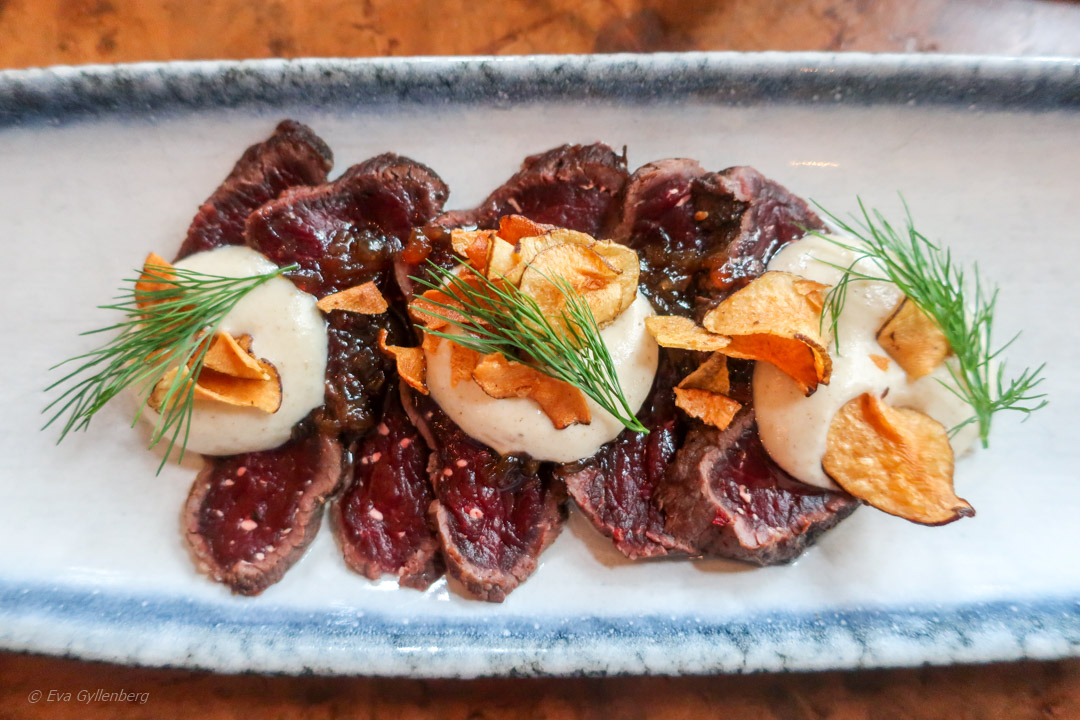 Appetizers
I ordered in Sea trout on salt blocks for a starter (see the picture at the top of the page). The dish was served with truffle mayonnaise, apple and crispy quinoa. The fish was absolutely divinely cooked, and got plenty of salt from the large block of salt on which it was served, even though the apple slices were in between. I can't remember ever eating a salt block before, but for me who likes salt, it was a real flavor enhancer! On top of the fish was also sea coral/glaswort (saphire in English), a naturally salty succulent that grows on sea cliffs. It was the first time I ate glace herb, but it was incredibly good! Very crispy and fresh!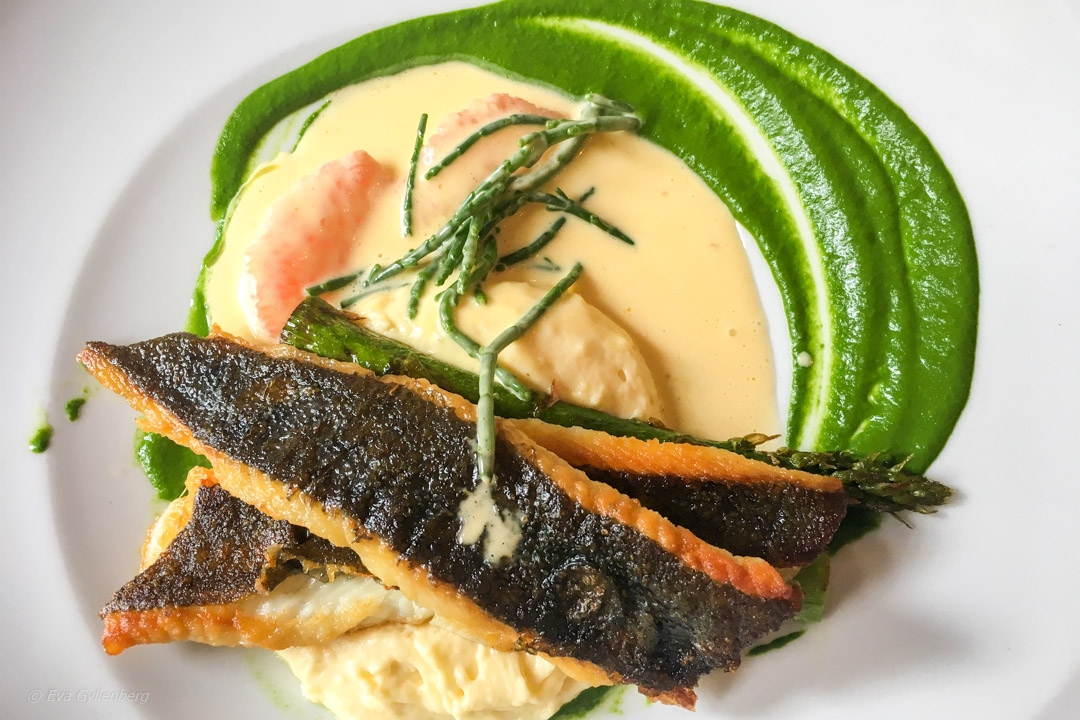 Main course
For the main course I took one butter-fried spit with mashed potatoes, green asparagus, beurre blanc, blood orange and herb. The fish melted in the mouth and the combination of blood orange and beurre blanc was unexpectedly good. If there's one thing they're good at cooking in Iceland, it's fish!
Dessert
High expectations for the desserts now! I took one in Chocolate rose with raspberry jelly and Sachertorte, with a fresh ice cream and meringue crunch. My goodness, what a great end to the dinner! Stylish, well-balanced and super fresh! Full pot!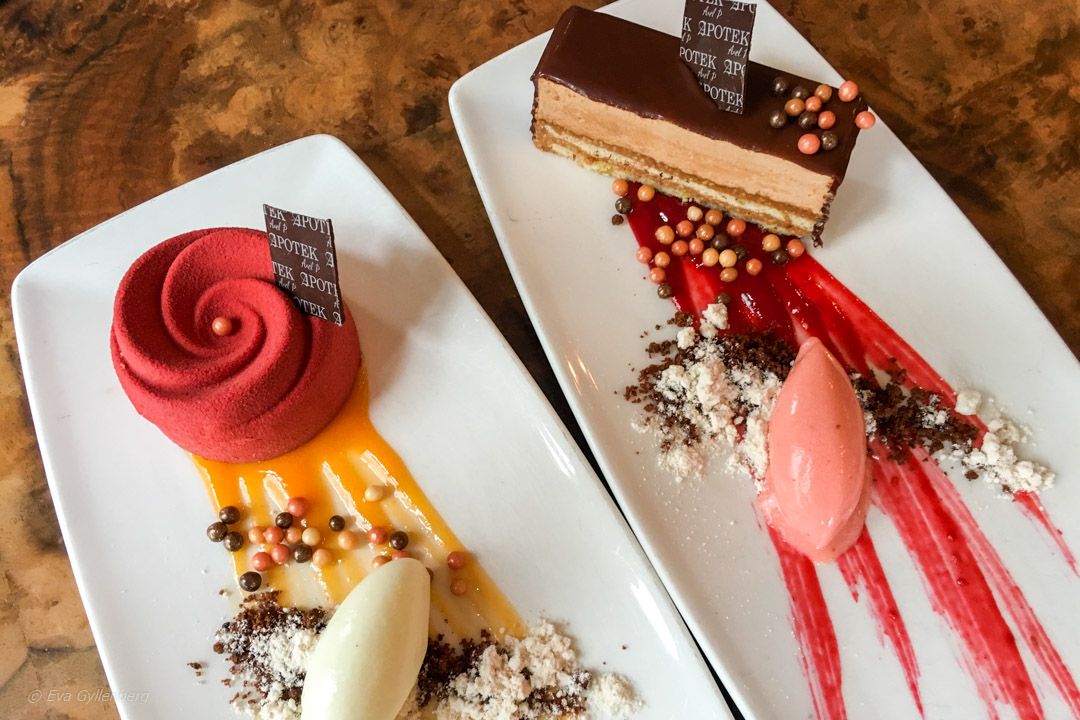 Final grade
Pharmacies are rated 8/10! Pleasant staff, innovative dishes, stylish layouts and helpful tips to find dishes that suited our daughter. We will definitely come back here the next time we go to Reykjavik!
Do you want to read more about Iceland? On my Iceland side you will find lots more information!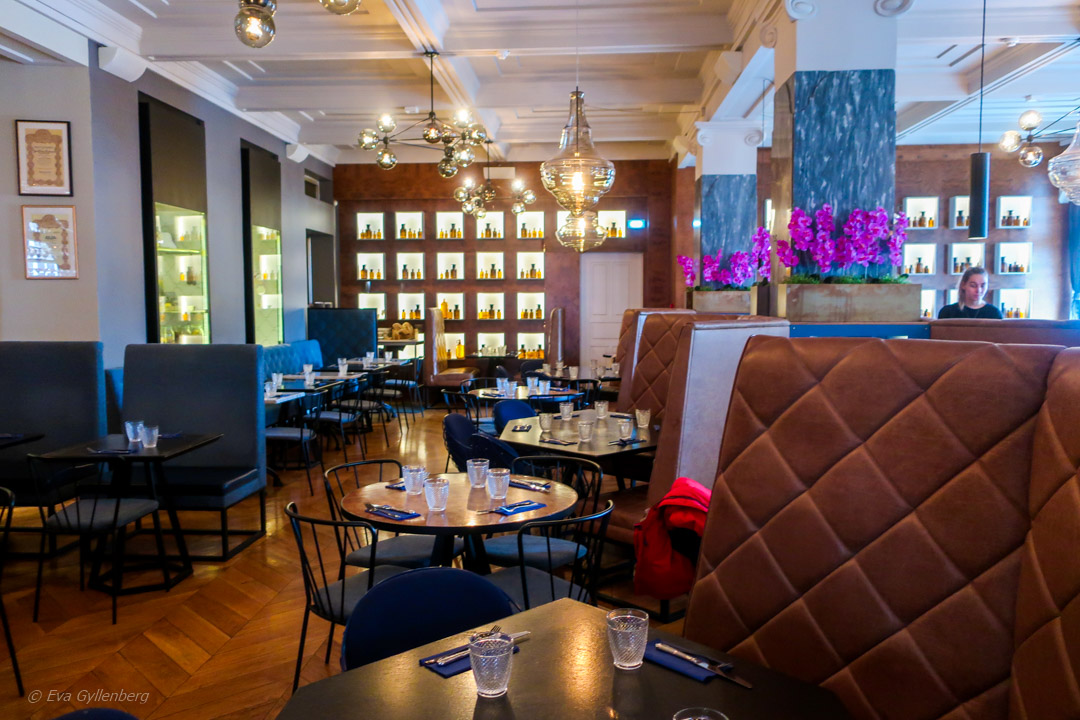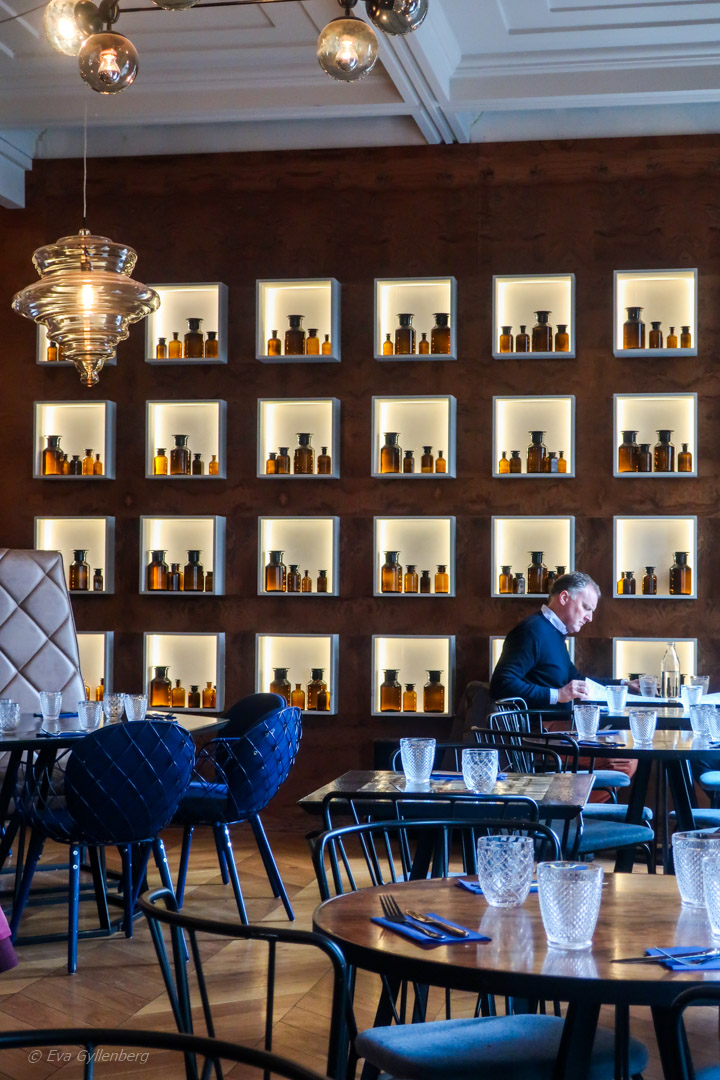 Have you been here? What did you think of the destination?
Been there - didn't like it!
0
Not keen at all to go here!
0
Eva Gyllenberg
Travel blogger, gastronaut, photographer and family adventurer with over 55 countries in his luggage. Eva loves trips that include beautiful nature, hiking boots and well-cooked food. On the travel blog Rucksack she takes you to all corners of the world with the help of her inspiring pictures and texts.