We had been thinking about going to Vietnam for a long time, but we wanted to start from a place with a lot of history and beautiful nature and not end up in a place that would only offer beaches and swimming. After much reading and Googling, the lot fell on Lilla Hoi An, a historic small town near da Nang with proximity to both fine beaches, interesting sights and historic world heritage sites. A combo of the best of both worlds – and we absolutely loved it!
History
Hoi An is one of Southeast Asia's oldest cities and the city's port was already mentioned in the 100th century as an important port in the then kingdom Camp. During the 15th century, trade really started and the city became an internationally important trading place for mainly silk and porcelain. Foreign traders settled in the city and the influences, mainly from Japan and China, are everywhere even today. However, new trade laws and the fact that the Thu Bon River began to silt up again meant that trade declined in the late 18th century. When trade declined, there was no longer any impetus to modernize the city, which means that today we can wander around a relatively untouched old city center among 250-year-old wooden houses and alleys.
Since 1999, Hoi An's old town has been protected as one historic world heritage by UNESCO to preserve the unique city centre.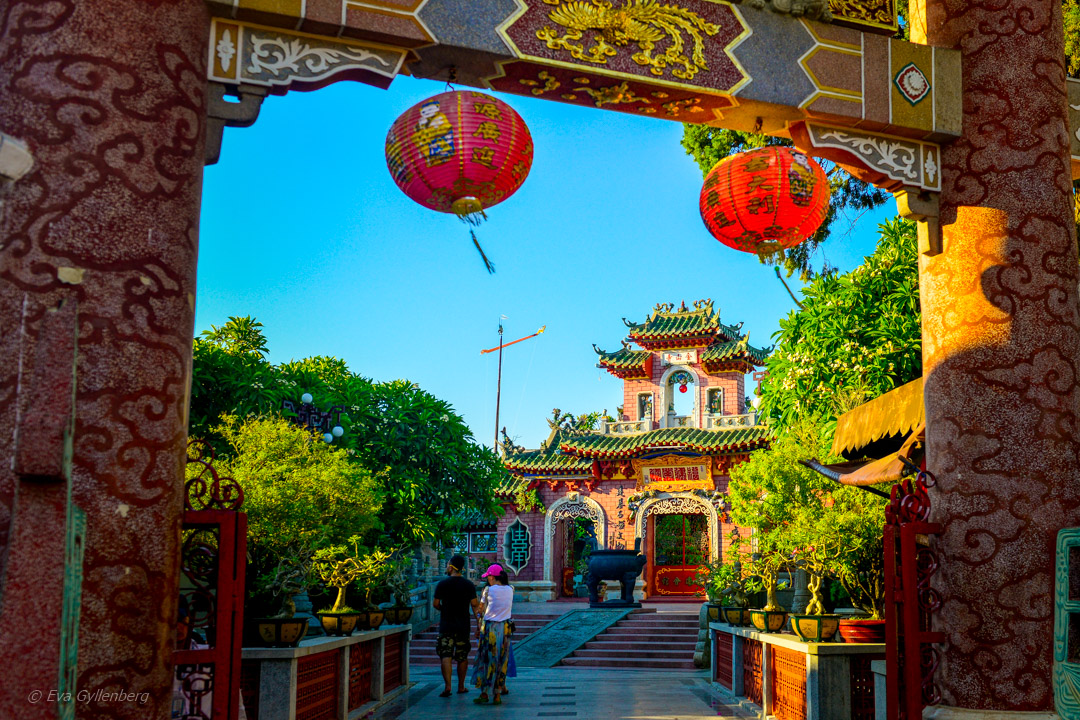 Sights in Hoi An
Old Town
Old colonial houses, colorful silk lamps swaying in the wind, pagodas and temples. The car-free old part of Hoi An is probably the most beautiful small town we have been to in Asia. All the little lanes and streets are filled with shops selling everything from bamboo bags to china and tailored clothes and there is an abundance of restaurants. Many tourists rent bicycles or take a bicycle taxi to get around, but it is clearly easiest and coziest to walk.
The river runs through the city and the beautiful footbridges take you easily between the different districts. Unfortunately, not many people live inside the old town anymore, but most of the houses have been sold to shops and restaurants. But despite the number of restaurants and bars, the old town closes at 22 p.m. every day, so it never feels crowded.
NOTE: Don't forget to buy a ticket to the old town! In principle, you can say that the entire old city center is a museum and by buying a ticket, you contribute to the maintenance of the city and get to visit five different historical buildings. Save the ticket if you intend to visit the city for several days. Even if it has the date of purchase stamped on it, you can use the same tickets for all the days you are in the city.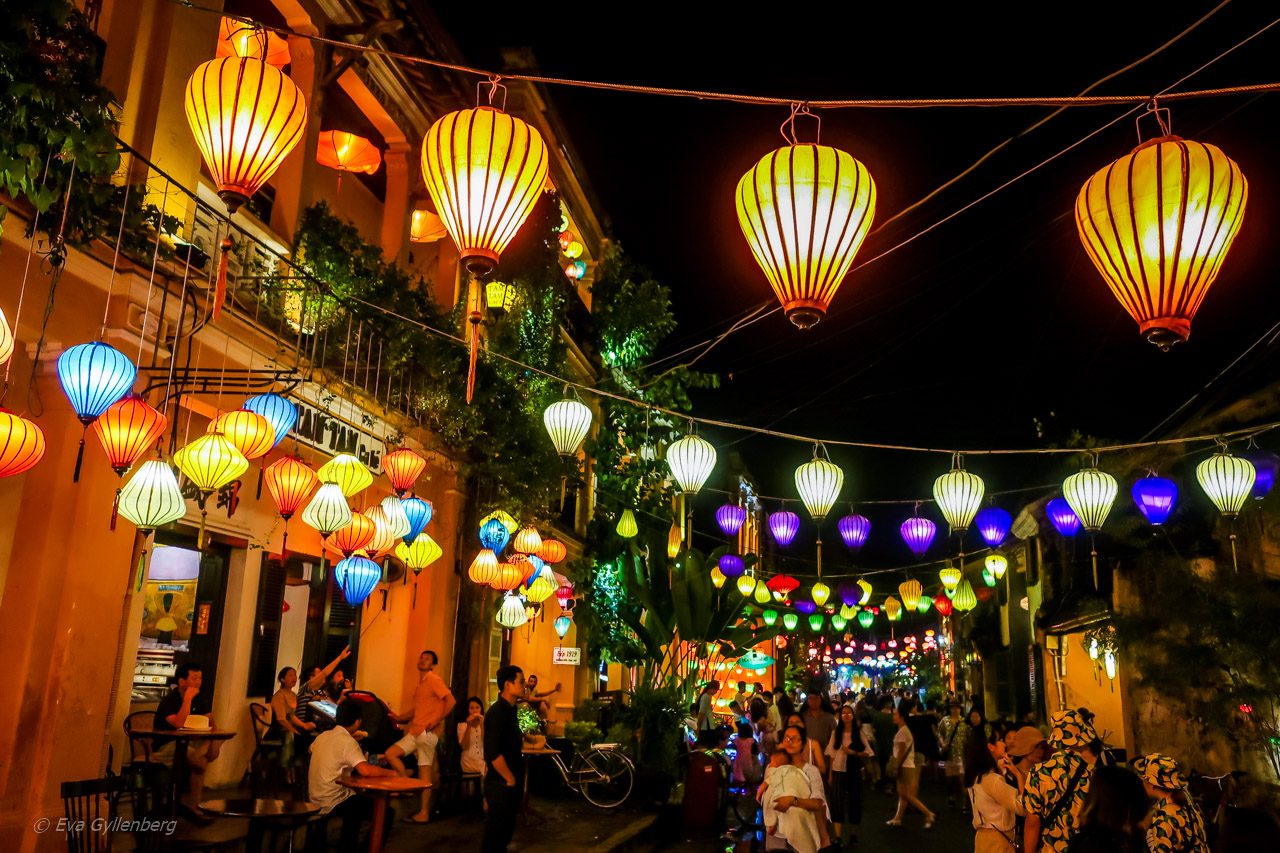 Japanese bridge
One of the most famous buildings in Vietnam, is the Japanese Covered Bridge from the 18th century. Once this was an important bridge to cross over a small stream from the Japanese quarter of the city to the Chinese quarter, but nowadays there are more roads over the (almost non-existent) stream and basically only tourists pass.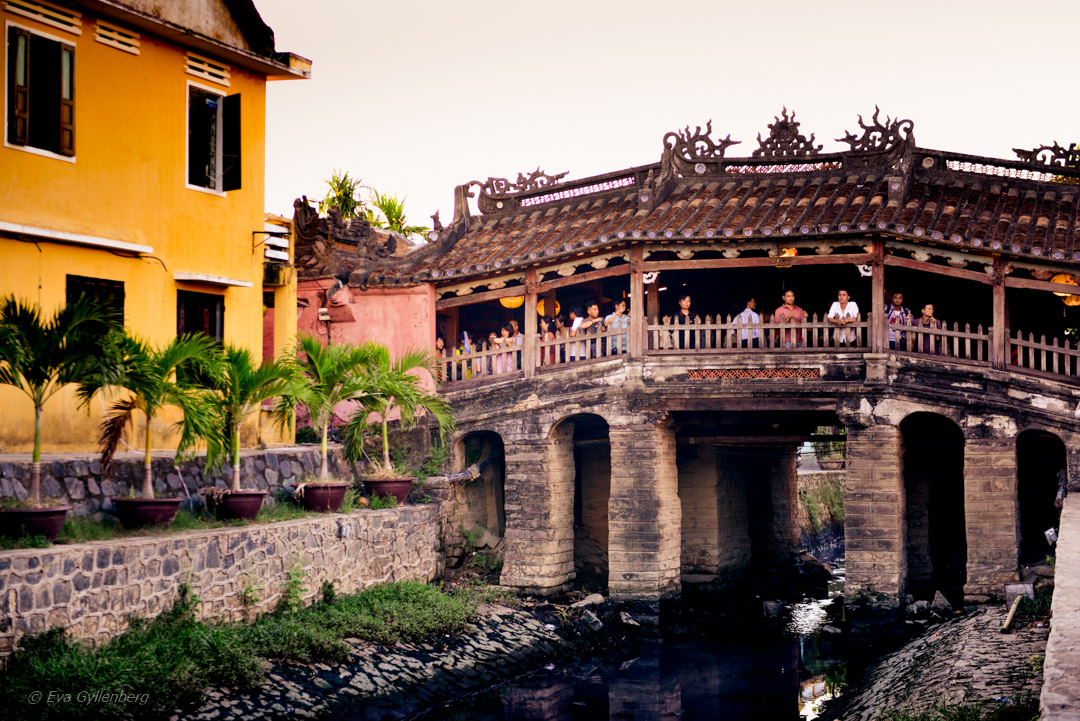 Central Market
Put on shoes that can take a bit of a walk and head to the riverbank in the old town. Here, from early morning to late evening, you will find a genuine food and gadget market for both locals and tourists. Early in the morning, the fishermen come in with the day's catch and the smell is of fish, durian, fresh spices and chickens. Well worth a visit!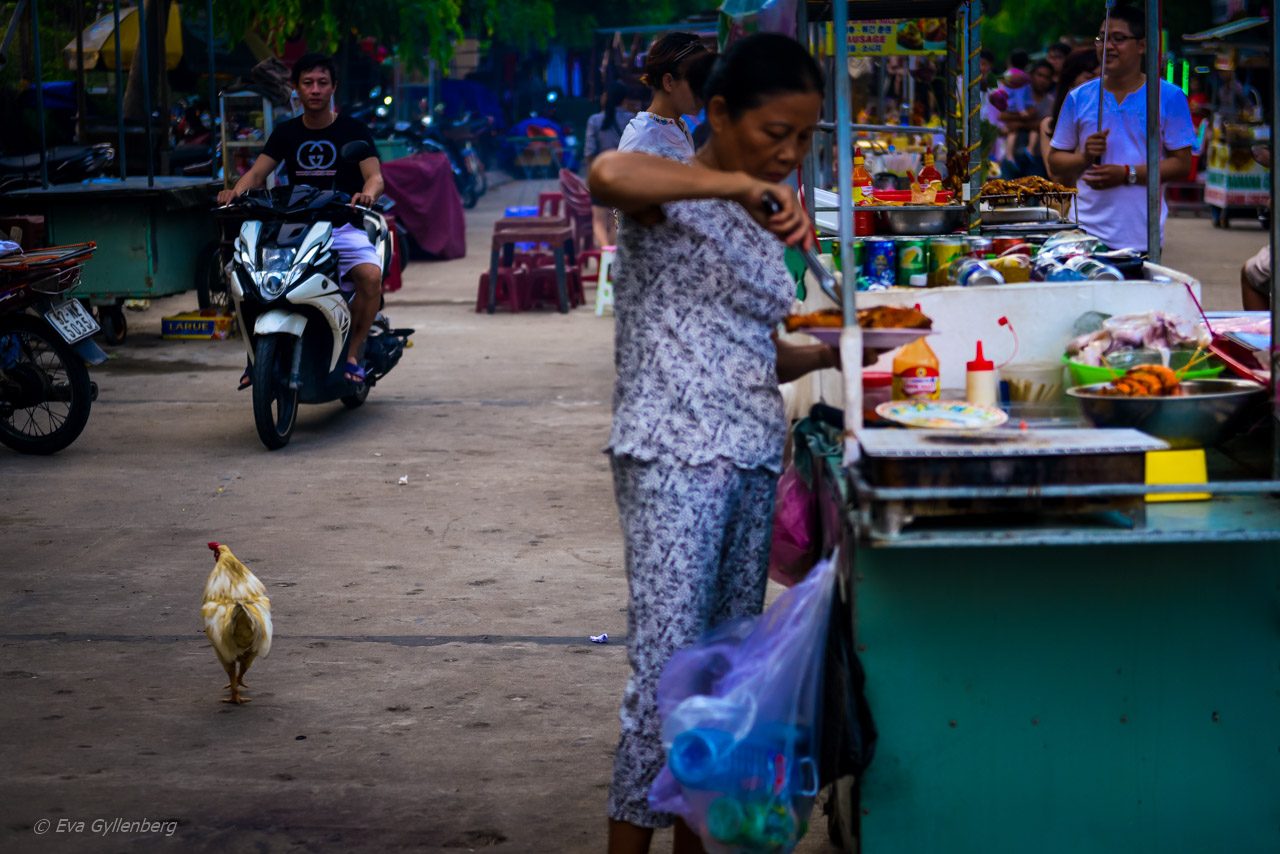 Sights a little further away
Hue (the Imperial City with the Forbidden City), My Son (historic temple), Cham Islands (snorkeling), Hai Van Pass (high mountain pass between southern and northern Vietnam) and Marble mountain (temples in caves on a mountain) are all worth a visit!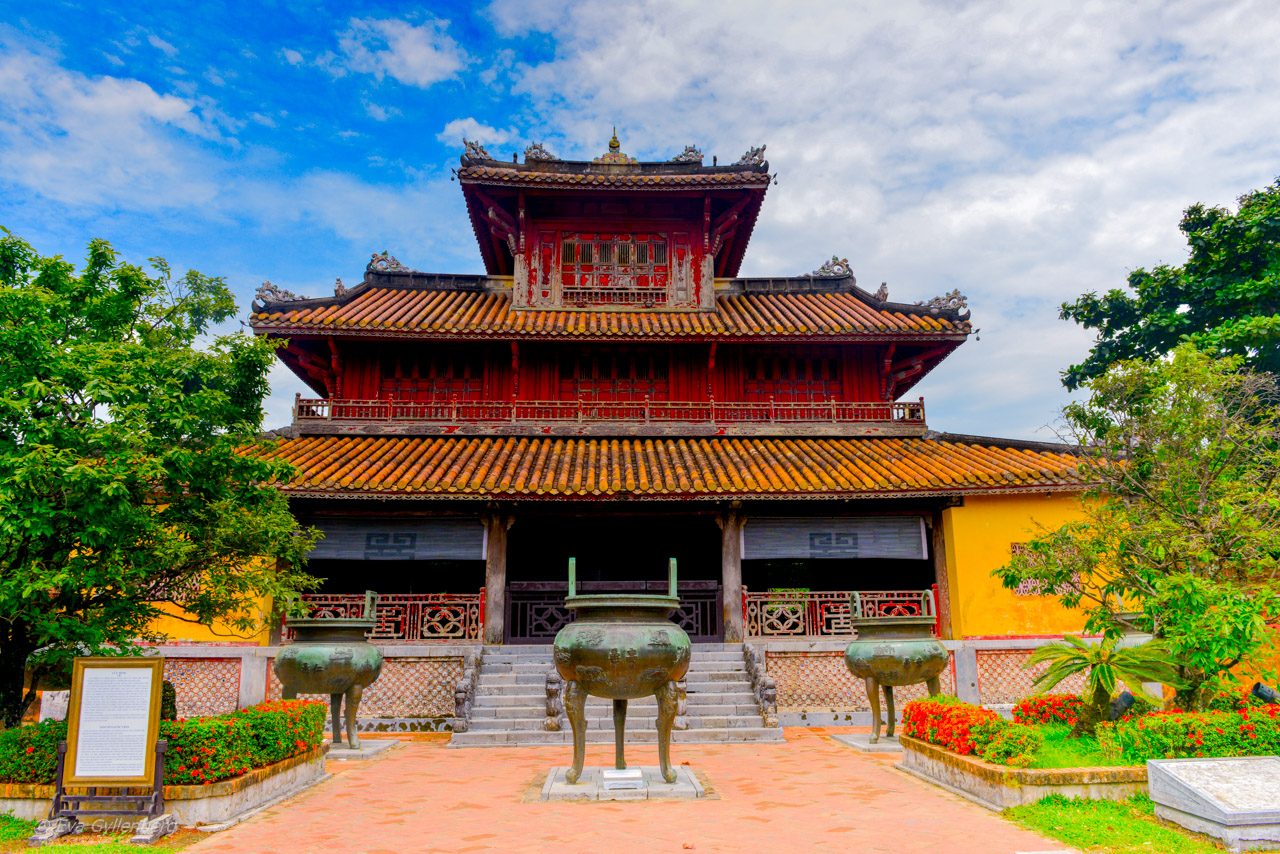 Beaches at Hoi An
Several miles long, fine-grained and almost white. The beach Cua Dai despite its beauty, has neither crowds nor crowded vendors. The beach is nicer the further north you are, erosion has washed away parts of the southern beach. Surprisingly little trash floats around among the waves and there are plenty of small restaurants to eat your lunch Pho.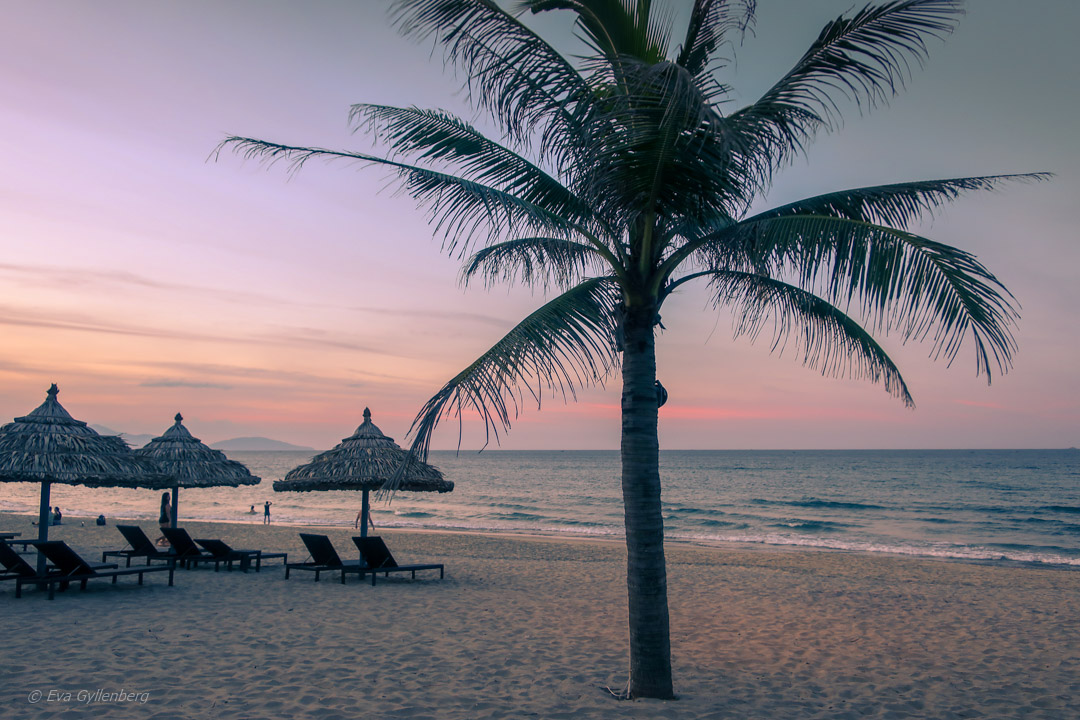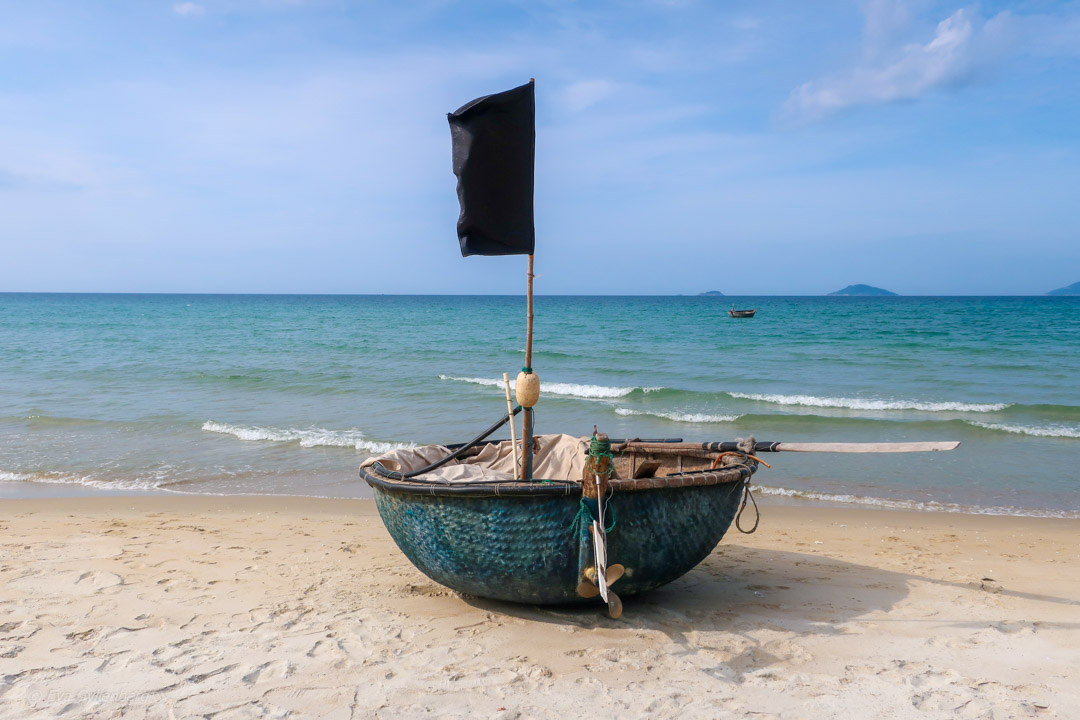 Go here
Hoi An is located almost in the middle of Vietnam, in between Ho Chi Minh City and Hanoi. However, it is only 30 kilometers from the city of millions da Nang (and its international airport) and 5 kilometers from the coast with the long, fine-grained beaches. Choose whether you want to stay by the beach or in the city and take a cheap (but modern) taxi to go between.
It can be quite time-consuming to go here if you want to fly to your destination on a code share and not buy separate flight tickets and collect your luggage at the stopover. Don't immediately rely on your first best flight search, but do some research about companies and stopovers before pressing the book button!
To Da Nang you mainly fly with low-cost airlines via Ho Chi Minh City, Singapore, Bangkok, South Korea or Japan. The main airlines are JetStar Asia (which we flew from Da Nang, code share Emirates), Bangkok Airwayss (which we flew to Da Nang, code share Emirates), jetstar pacific, VietJet Air, Hong Kong Express, SilkAir, Korean Air and Jeju Air. Look into Da Nang Airport website to find which flight suits you best.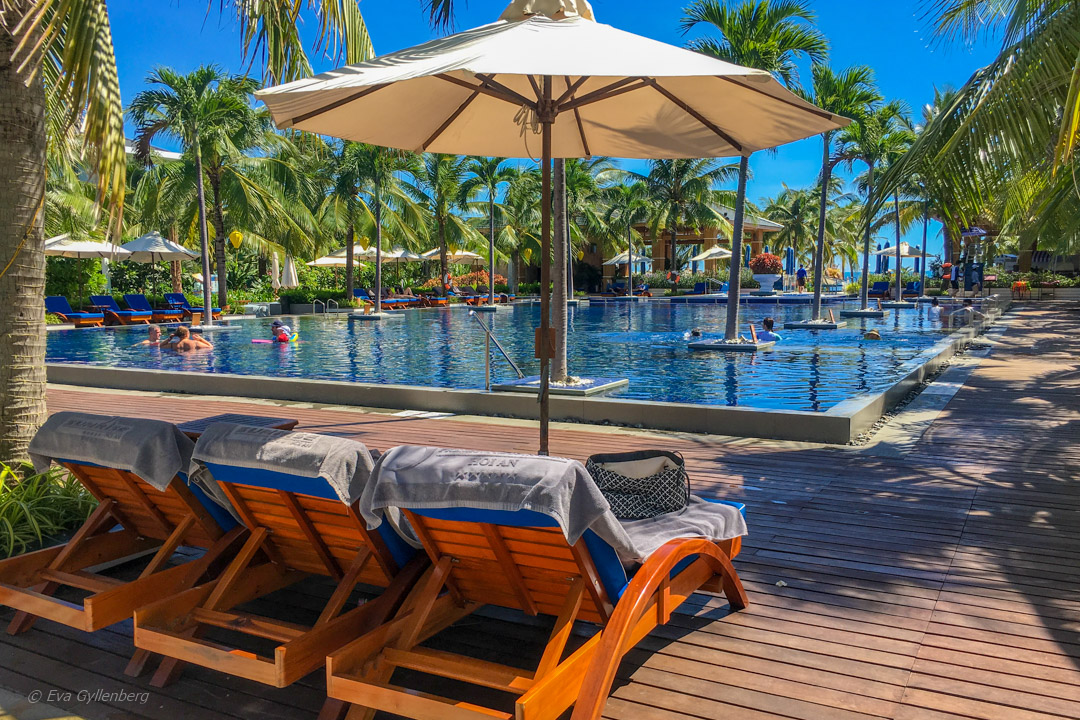 Price level
Hotel
Hoi An is a well-known tourist destination in Asia, with many Vietnamese, South Korean, Australian and Chinese tourists, so there is accommodation for all tastes. Top End International Accommodation (Four Seasons/Intercontinental) have international prices and can cost upwards of 5000 kronor per night. We stayed in two different hotels: Four-star Hoi An Boutique Hotel for 1000 kronor the night and five-star Sunrise Premium Resort & Spa Hoi An for 1800 kronor the night. Both prices in high season and including breakfast. (However, we did meet backpackers who were very happy with their accommodation for $10 a night, so Hoi An (and nearby Da Nang) is guaranteed to have something for all budgets.)
Read more about what we thought of our hotels on my about pages Boutique Hoi An Resort and Sunrise Premium Resort & Spa Hoi An.
Taxi and hire driver
The taxis in Hoi An are both modern and cheap and run on a taxi meter. A taxi journey of 7 kilometers (from our one hotel into the city) took around 30 kronor.
We rented the hotel's one car with driver for 12 hours for a time efficient day trip to Hue. It meant a comfortable day in a brand new black Mercedes (luxury variant) with a driver in a white shirt and including entrances to the sights we wanted to stop at. We simply decided where we wanted to stay and for how long. We paid 1300 for this kronor for. Well worth the money!
Eat out
You can have dinner in the street kitchen for 5 kronor, but we only stuck to regular restaurants. A normal main course at a good restaurant usually costs 40-50 kronor (summer 2018). At a top-end restaurant, you can count on 100 kronor for a main course. A bottle of beer at a bar can cost 10 kronor, a good restaurant takes 30-40 kronor for the same beer. A good glass of wine costs almost the same as at home in Sweden.
Service charges are often added to the bill, so no extra tip is expected.
Do you want to read more about the amazing food in Vietnam? Check out my Food guide to Vietnam!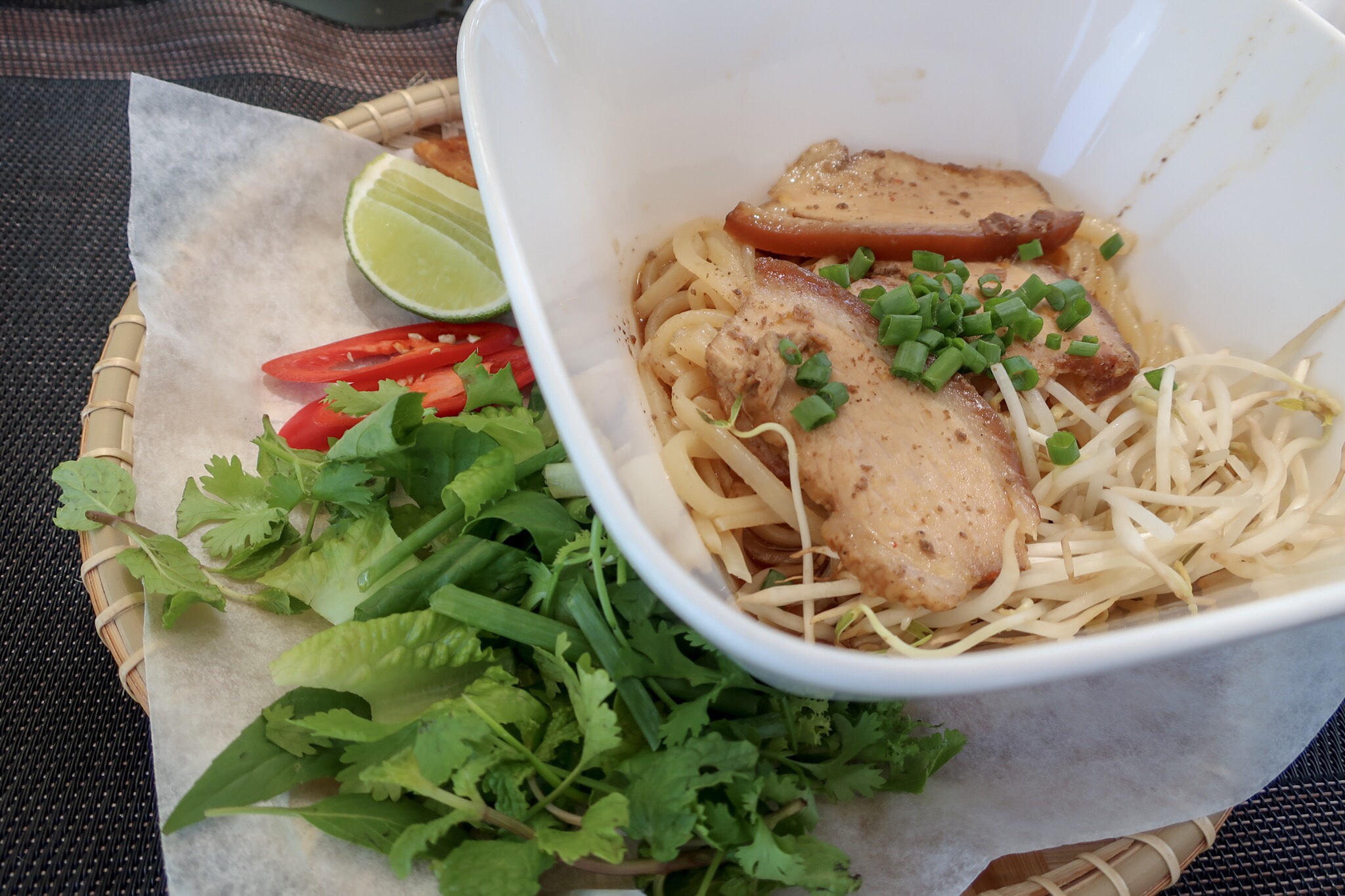 Weather and season
When it rains in the rest of the country, it is the driest in Hoi An! The swimming season runs from June to August, with clear, sunny days with temperatures of up to 40 degrees. Go here early in the season, if you don't want to sweat a lot! The heat index when we were there in June/July was 44 degrees. We had a little rain one afternoon, but not so much that we even needed an umbrella. One advantage of the heat, however, was that we didn't see a single mosquito during the entire trip.
Spring (March to May) is the best period for sightseeing, with pleasant temperatures and little rain, a nice period if you want to explore the world heritage in the area.
September to December is monsoon season, with large amounts of rain and the risk of typhoons. In the fall of 2017, it actually rained so much that Hoi An's old town was flooded with 2 meters of water and you had to go by boat on the streets.
December to February, the temperature drops to 18 degrees and Hoi An residents don winter jackets. Not a period for baths if you're a bath tub like me.
Read more about Vietnam's weather and seasons on my site When is the season to go to Vietnam?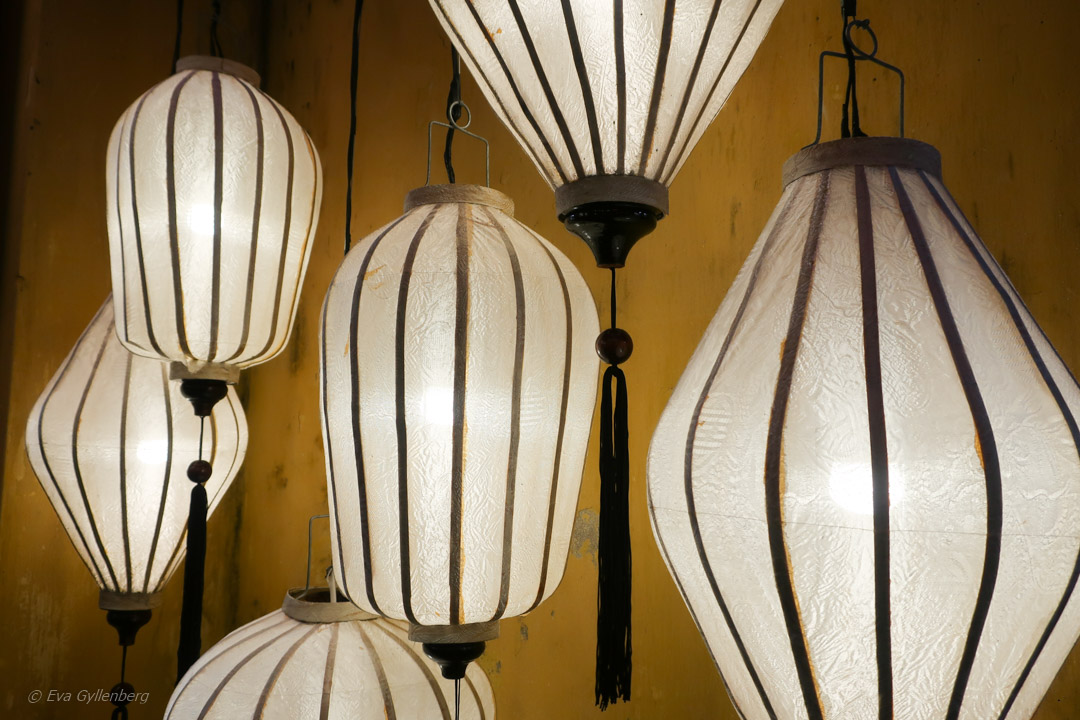 So, what did we think was the best thing about Hoi An?
The food, the proximity to all historical/cultural sites (especially Hue!) and the lack of rowdy nightlife!
What would we have liked to know about Hoi An before going here?
That the summers in Hoi An are as humid as in Thailand, but almost 10 degrees warmer(!).
That you need to book a table at many of the good restaurants in Hoi An's old town to be sure of a table. The hotel can help you with this!
That you eat early! If you come after 18 pm, you must be prepared to not always get a table where you want.
That the tailors in Hoi An are affordable and that people from all over Vietnam come here to sew up clothes! The trick when ordering custom-made clothes and shoes is to bring a pair of favorite shoes/favorite clothes from home that you want to sew up more of the same or bring a picture of what you want them to sew up. I didn't have any clothes or pictures with me and couldn't decide what to sew up. So nothing happened. Just wait until next time… 🙂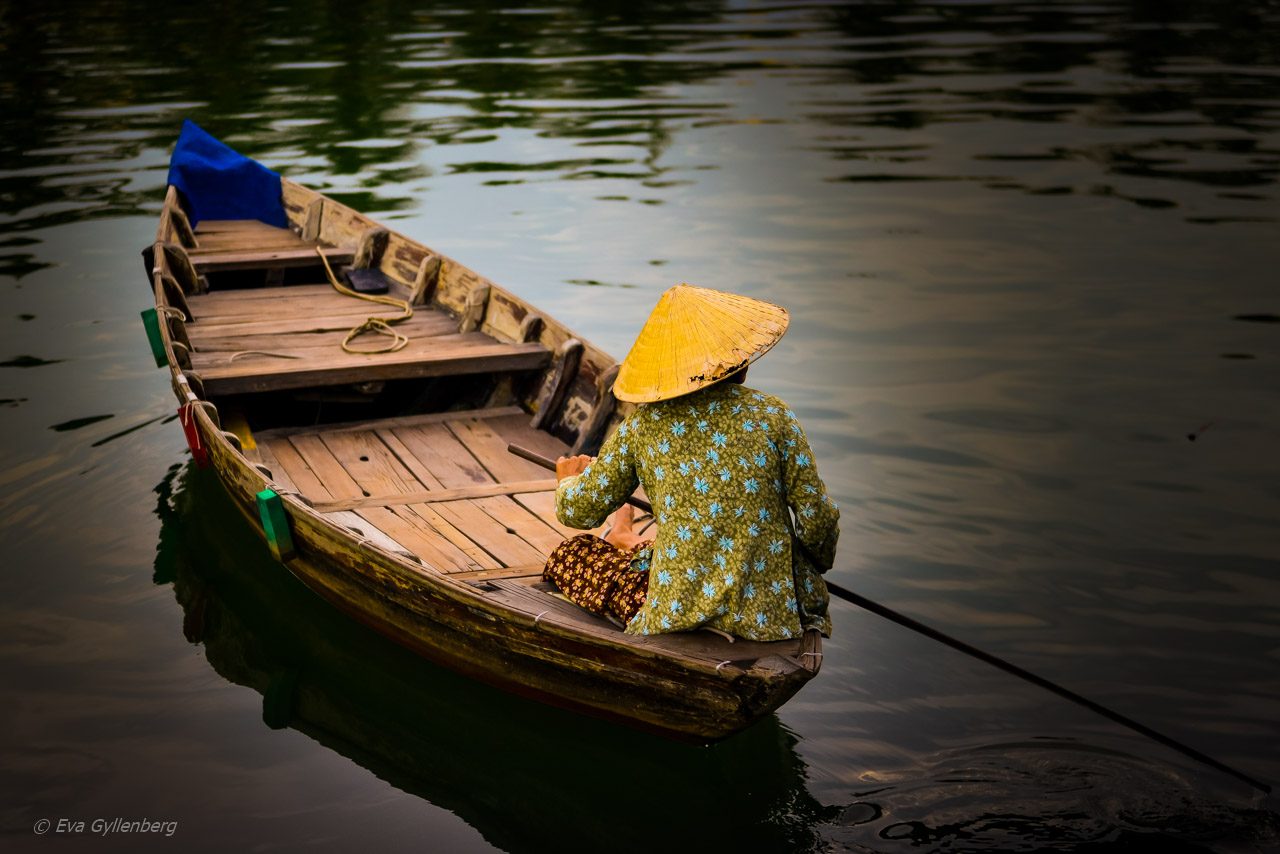 What souvenirs did we take with us?
Of course, I found a mug for my breakfast coffee collection, then we also bought some small soy dishes (which we use as soy bowls for sushi at home) and a cute little soy pot. The daughter bought several summer dresses.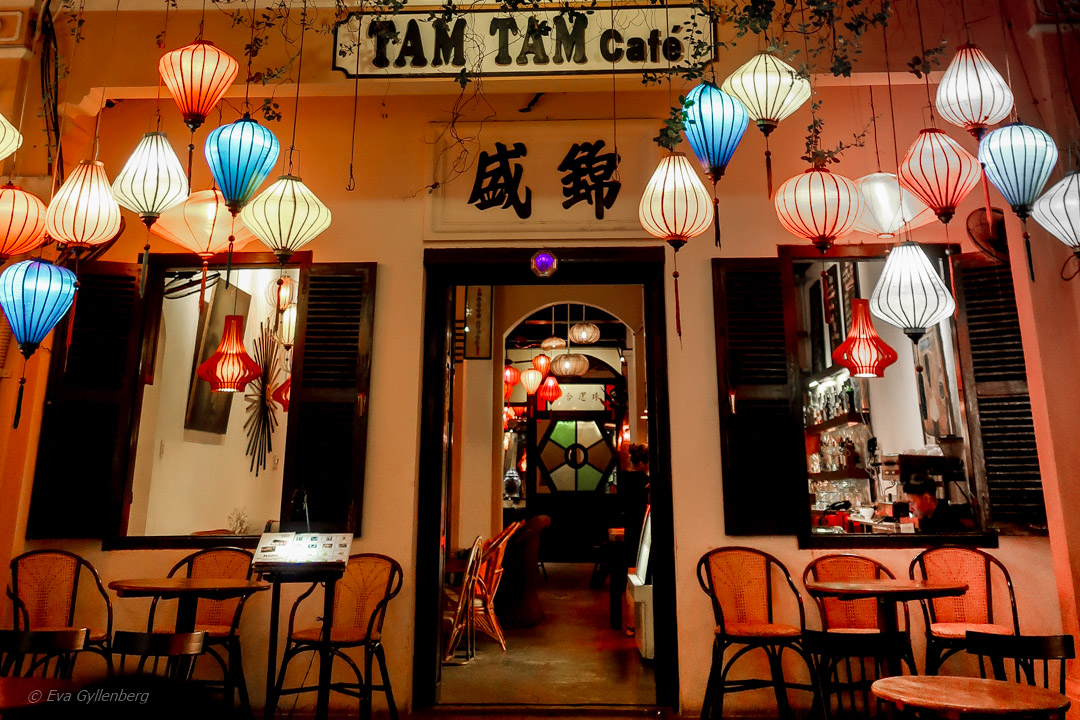 Could we go here again?
Yes, we would! Then we would probably go here a little earlier in the summer and plan more time in the area around Hue to, among other things, be able to go up to the DMZ - the demilitarized zone and its tunnels.
Have you been here? What did you think of the destination?
Been there - didn't like it!
0
Not keen at all to go here!
0
Eva Gyllenberg
Travel blogger, gastronaut, photographer and family adventurer with over 55 countries in his luggage. Eva loves trips that include beautiful nature, hiking boots and well-cooked food. On the travel blog Rucksack she takes you to all corners of the world with the help of her inspiring pictures and texts.