In the summer of 2020, we went on a road trip around Mälardalen with good friends and three kids in their lower teens. A holiday that definitely could have had better weather and more swimming, but which offered a lot of laughs, a lot of history and plenty of pleasant experiences!
We had pretty high standards for good food, nice accommodation and fun activities, so we made sure to book hotels and several restaurants in advance. However, we left the daytime activities free and instead organized a vote on each evening mentimeter.com. There we could all vote on the things that were to be seen along the road the next day and we then went to the options that received the most votes.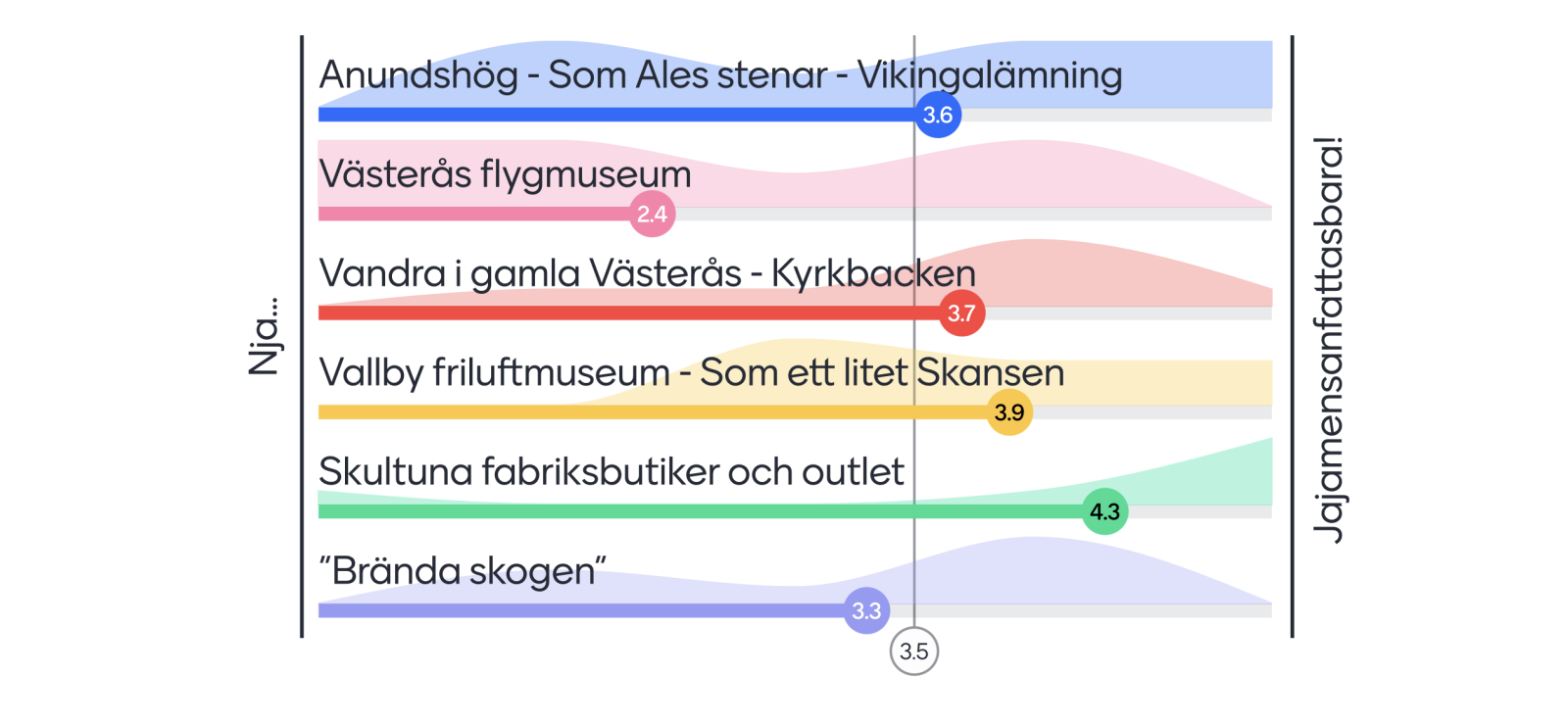 We called the route we chose to take for our road trip "Around Mälaren", but actually we could have called it "Mälaren-Hjälmaren-Vättern-round", as we drove a little further south of Lake Mälaren.
To make it easy to see where all our stops are, I've created one karta on Google maps. Here you will not only find our itinerary, but also tips on more attractions nearby that we had as an option, but didn't have time to visit.
Do you want to read more tips about driving in Sweden? Check out my post 10 things I'm surprised by after our holiday.
Day 1: Stockholm to Västerås
The first day of our road trip would turn out to be the only day with temperatures above 20 degrees all week. We therefore took the opportunity to be outdoors as much as we could. The kids thought without a doubt that the pirate golf was the most fun this day and I have to admit that it was incredibly fun!
Day 2: Västerås to Skultuna
Depending on how many activities you want to find in Västerås, you can think about where you want to stay overnight. Considering how good The Steam Hotel is for teenage kids, I would probably book another night in Västerås today - although it was fun to stay at Skultuna Brukshotell as well.
Day 3: Skultuna to Vedevåg
The evening's accommodation and dinner at Wedevåg's manor was one of the highlights of the road trip, so try to check in at the manor in good time in the afternoon so you can enjoy it to the maximum.
Day 4: Vedevåg to Örebro
After a few days in smaller towns and in the countryside, the kids thought it was nice to come to Örebro and get a bit of a city feeling again - and drink bubble tea!
Day 5: Örebro to Börstorp
A day filled with history and a fantastic themed café ends with one of the highlights of the road trip – a bike ride along the Göta Canal.

Day 6: Börstorp to Vadstena
A rainy and chilly day meant that we skipped hiking in Tiveden and went earlier to Vadstena instead. It's good to have backup plans when the Swedish weather is changeable!
Day 7: Vadstena to Stockholm
Last day of the road trip and a lot of driving back to Stockholm! The visit to Tåkern and an ice cream in the sun at Berg's locks was a fitting end to a lovely week filled with history, nature, good food and nice hotels.
Want to read more of my travel tips? do not forget to like Rucksack on Facebook or pin the post on Pinterest!