The visit to Kristianstad was made in connection with a press trip with Visit Kristianstad, but all thoughts and opinions are, as usual, my own.
You can almost see the hops growing. On a warm and sunny day, a hop plant can grow almost 20 centimeters, slowly winding its way up a trellis or string. During the first half of the 20th century, a large part of Sweden's hop cultivation was centered in Vångabygden at Ivösjön in northeastern Scania. Here the hops grew so that it cracked in the fertile soil. When hop cultivation was at its peak, there were as many as 78 hop farms around Ivösjön. After the Second World War, however, the import of cheap hops from abroad increased and the Swedish growers were out-competed at the end of the 1950s.
Today, there are not many hop farms left Ivösjön, but Humleslingan around Ivösjön is a lovely day trip in the footsteps of the bumblebee around apple orchards, history, castles and farm shops.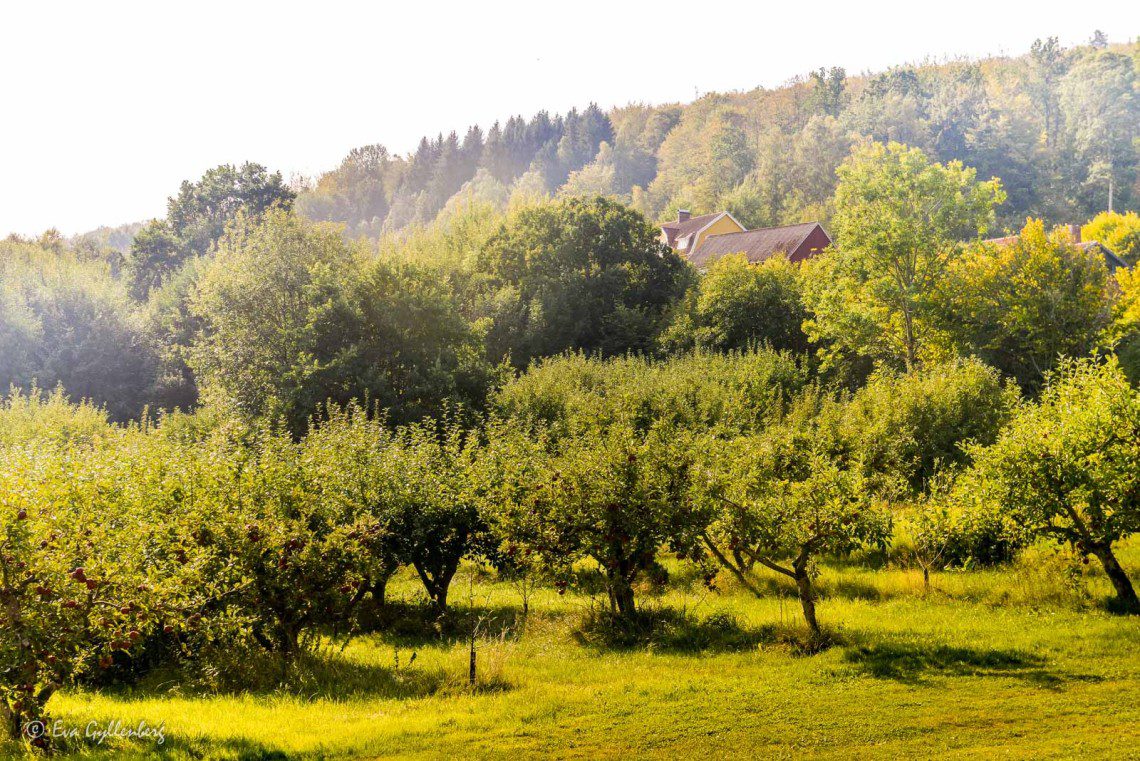 We started and ended our road trip in Kristianstad. The journey went clockwise, on a warm summer autumn Sunday. We didn't go around the lake the shortest way, but took a small detour past the many farms around Arkelstorp. Many farm shops had closed for the season, but there are plenty of sights along the drive anyway.
Fall and late summer are the best times to visit farm shops and buy fresh vegetables and fruit. During the spring, however, is Ivösjön a little extra beautiful, when surrounded by a sea of ​​pink apple blossoms.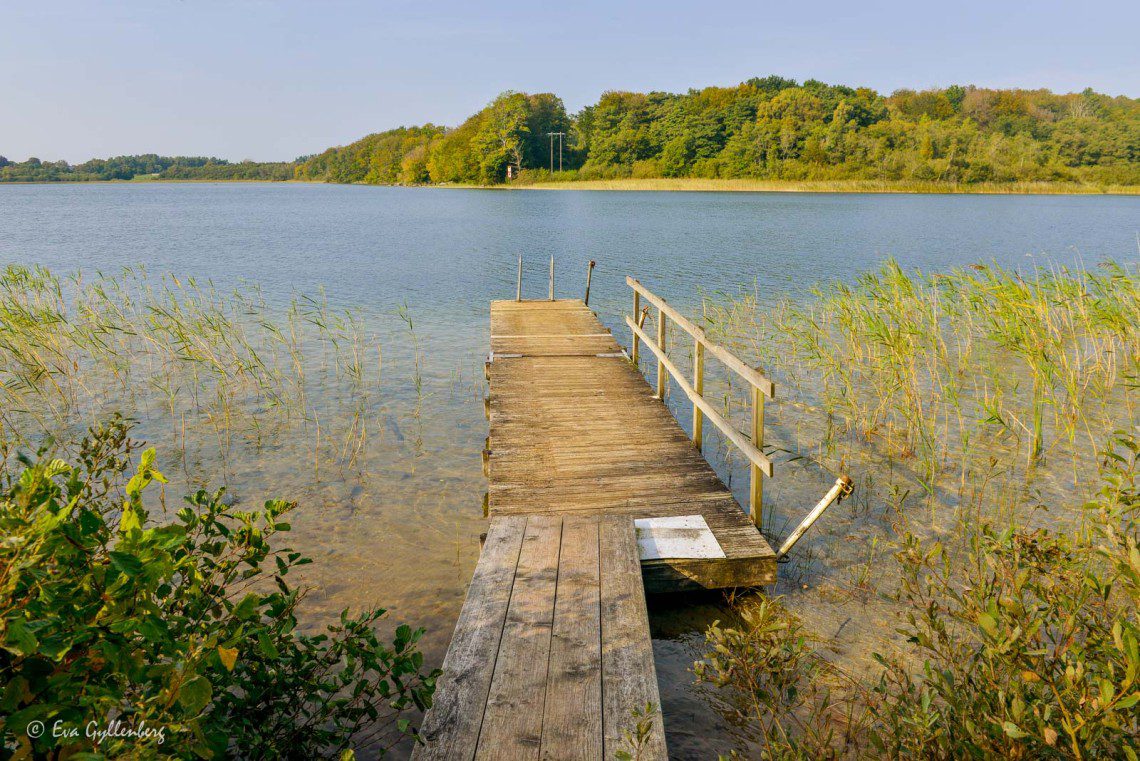 Apple orchards and farm shops
For me who loves small scale, local, eco, eco and family owned, it was a real joy to go around Ivösjön. Everywhere along the road you will find small stalls where you can buy the farms' fruit and vegetables. You weigh yourself and swipe your payment. Smooth and simple and guaranteed freshly picked fruit.
We stopped at Månsagården's small farm shop and shopped for fresh garlic and bought apples Raskeboda Apple Farm and at Vånga Fruktpackeri in Arkelstorp. At Level 77.1 we bought rosehip marmalade and cherry marmalade.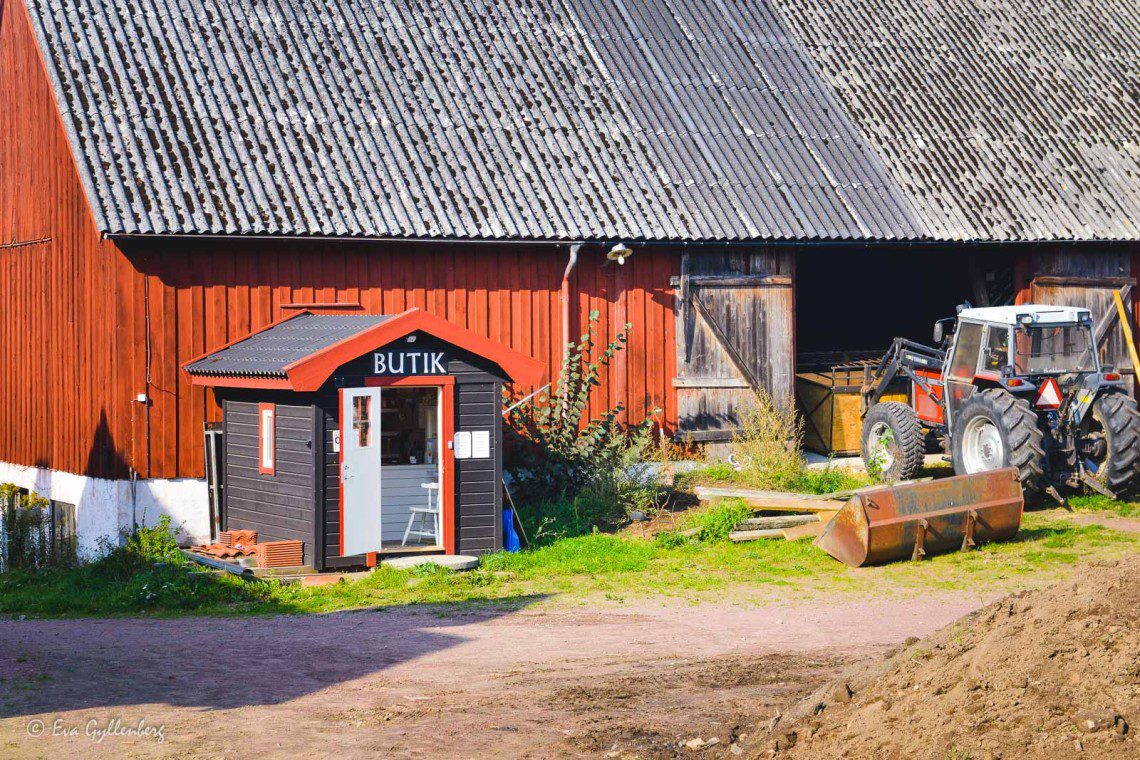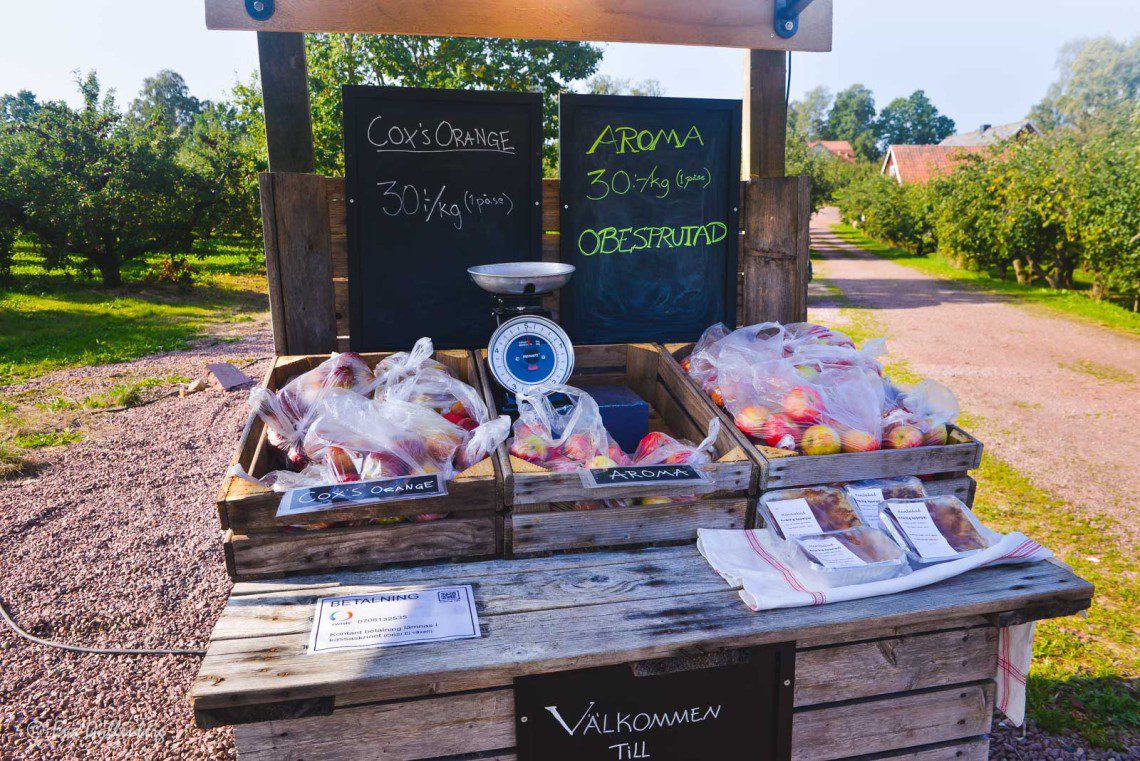 Tips for farm shops along the Humleslingan
NOTE: Check the opening hours on the farms' Facebook pages before you go there, because the opening hours vary throughout the year.
Tord Eriksson's Fruit - Farm shop
Tollarevägen 12
291 57 Arkelstorp
Bonnslätt 1:56 Farm shop
Näsumvägen 46
290 38 Villands Vånga
Torngården farm store (Sibbesson)
Lillesjövägen 51
295 94 Nose

Level 77.1
Café, restaurant and farm shop
Furustadsvägen 488
290 38 Villands Vånga
Månsagården's farm shop
Möllegårdsvägen 21
291 57 Arkelstorp
Näsum's salmon smokehouse
Vångavägen 111
295 94 Nose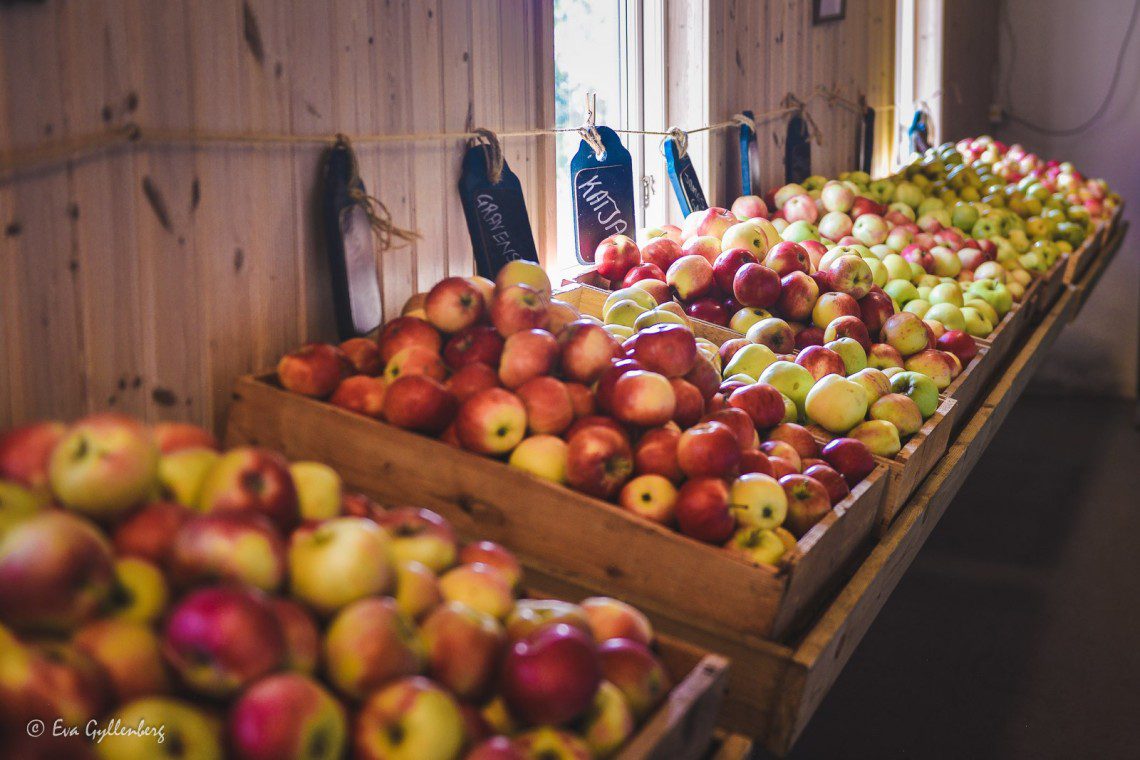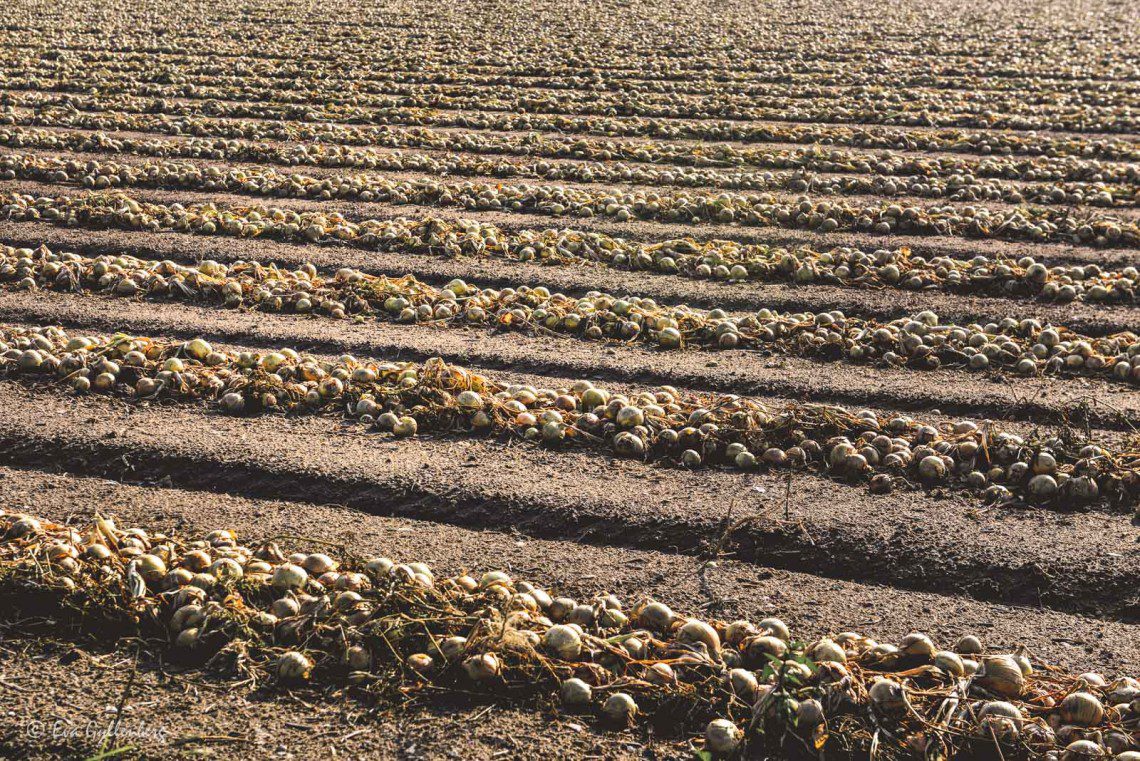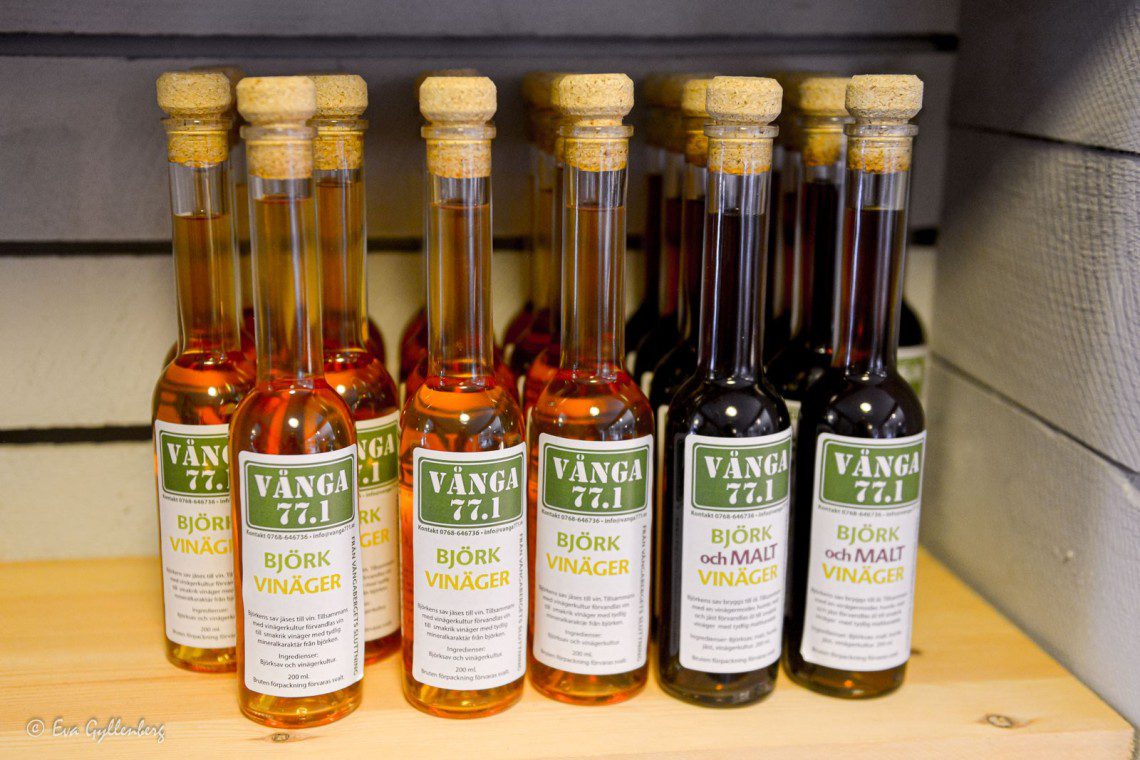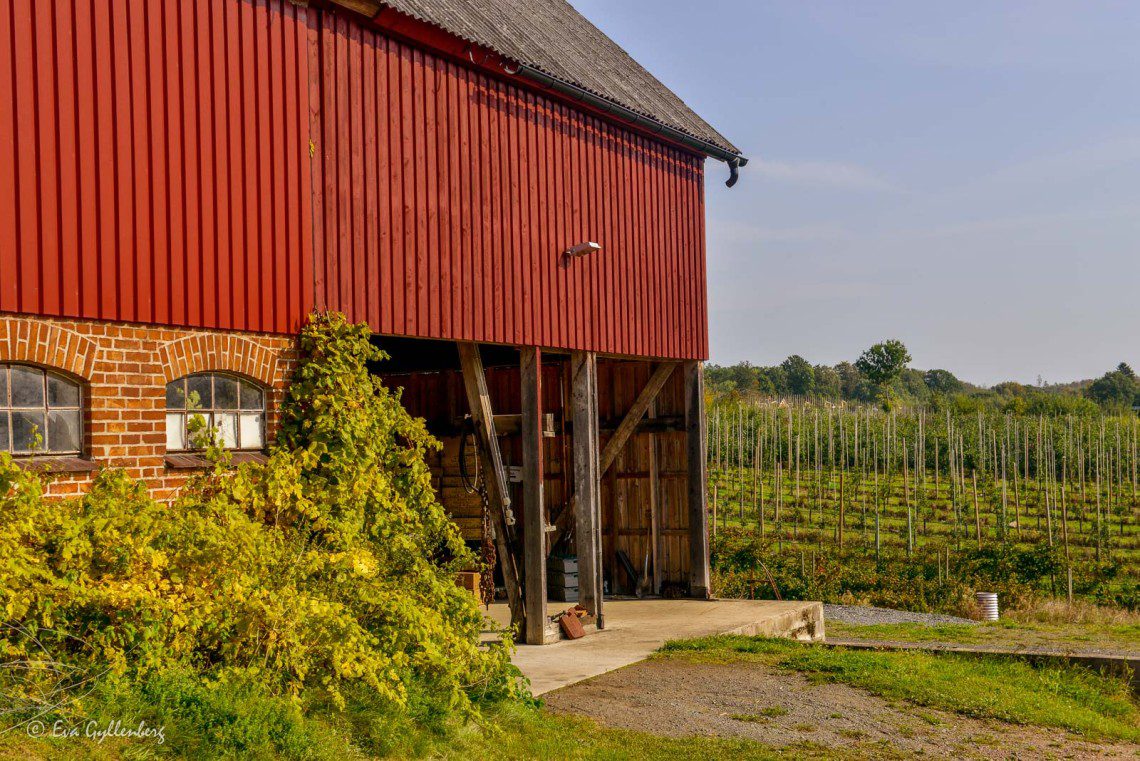 Historical sights at Ivösjön
The surrounding area Ivösjön has a rich history that stretches far back in time. About 80 years ago, the remains of a woman were found between Ivösjön and Oppmannasjön. The so-called "The barroom woman" turned out to be 9000 years old and the oldest human ever found in Sweden. The Barum woman can be seen today at the History Museum in Stockholm, but the historical places to visit around Ivösjön is many.
The hop drought
No drive along the Humleslingan without learning a bit of history about the area's hop farms. Just outside Näsum is Sweden's only preserved one hop drying. Here, the area's hops were dried in the so-called "Humlebygget" before being distributed to the breweries. When there were most hop farms in the 50s, the "drought" left behind 8 tons (!) of hops per year. Today, hops are still grown here on a smaller scale, but there is also a hostel and popular café.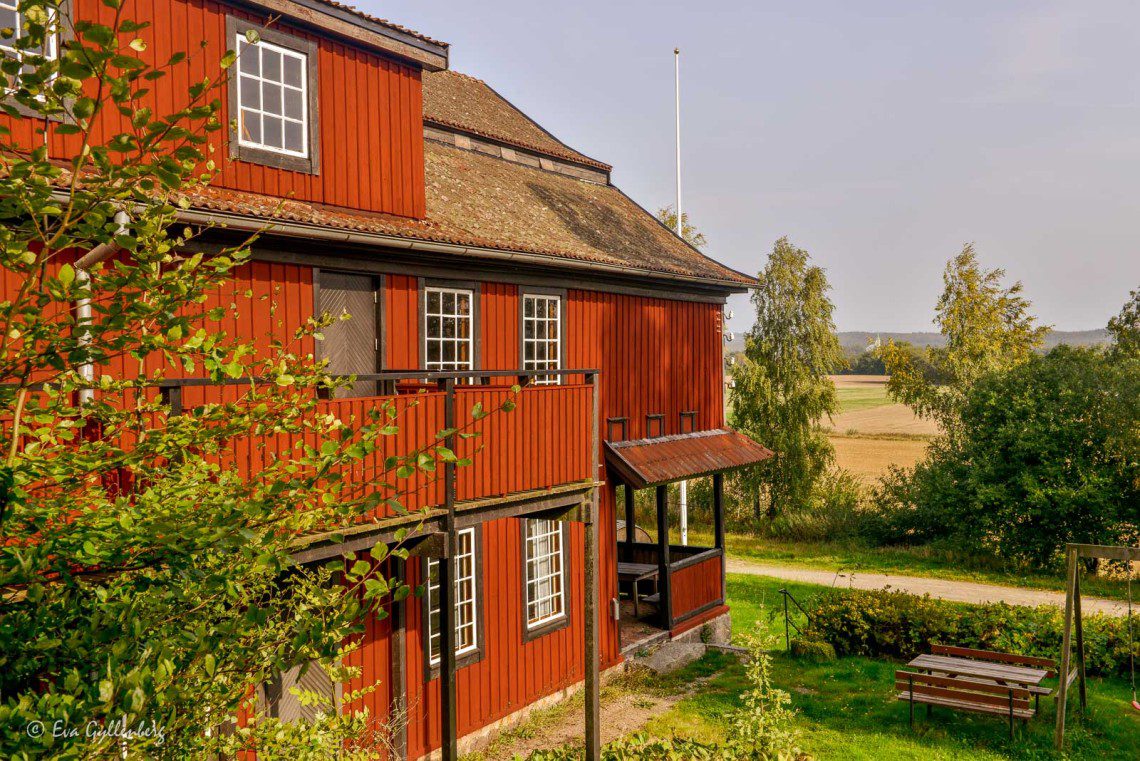 God's day
Graveyard, pagan temple or perhaps a place of sacrifice? The area at God's day was established during the Late Iron Age and has been the subject of numerous fairy tales and stories over the centuries. Once upon a time, 250 stones and mounds stood here, today 95 remain. Park the car, walk out across the meadows and marvel at being able to visit one of Sweden's most mysterious places.
Are you interested in the Viking Age? Every autumn usually one Viking Age market is built up here at Gudahagen with everything from crafts to fun and music.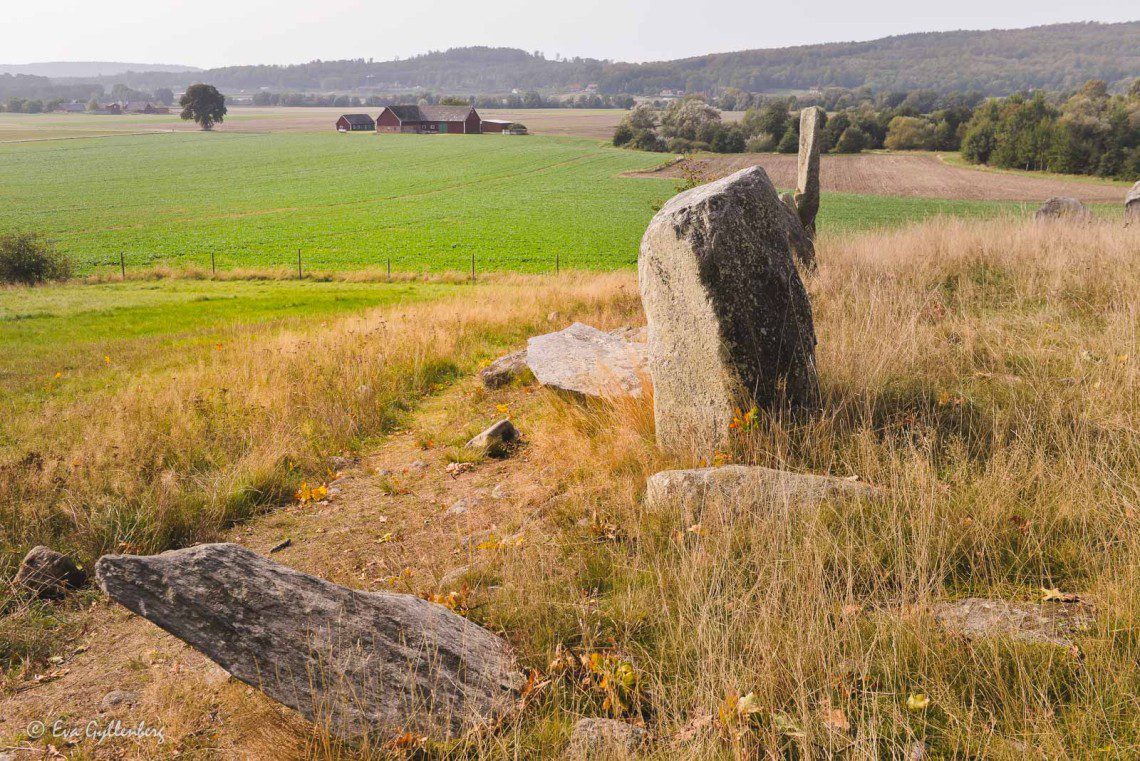 Castle
Along the hop loop are two beautiful castles – Bäckaskog castle and Troll Ljungby castle.
Bäckaskog castle dates from the 13th century and has been both a monastery and a castle over the years. Today there is a hotel and a restaurant here, but the beautiful castle garden from the 19th century is worth a stop and a walk. Read more about my visit to the castle in the post Bäckaskog castle - Where the angels sang the loudest.
Trolle Ljungby castle is a privately owned castle dating back to the 14th century. You cannot visit the castle, but you can always look at the fine building from the outside. At Trolle Ljungby there is a well-stocked farm shop - The game shed - with a wide range of everything from deer to wild boar and pheasant. By the way, I think I've never seen so many pheasants as on the roads at Trolle Ljungby, they were everywhere. So drive carefully!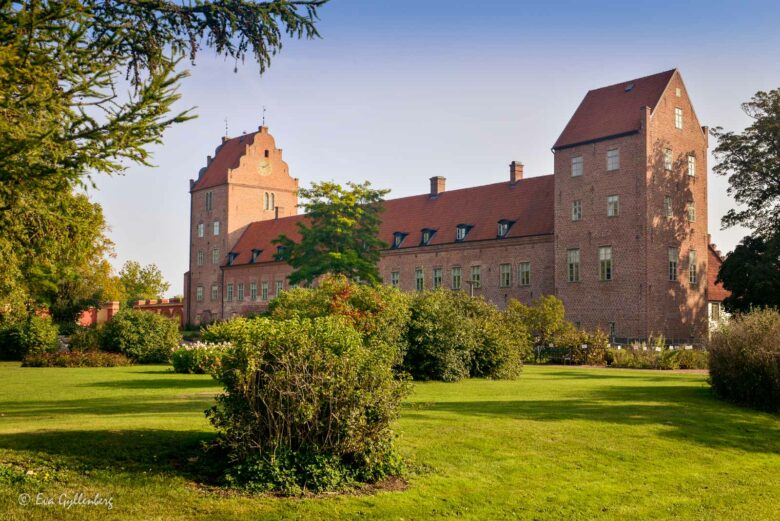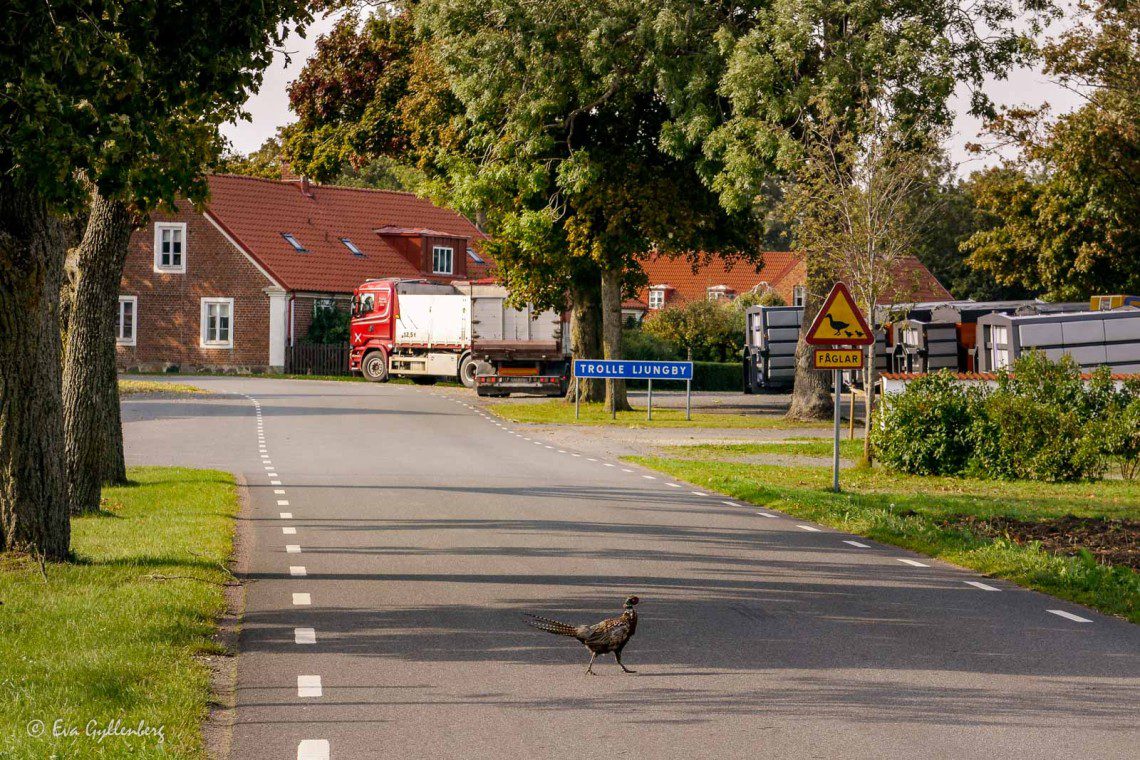 Cafes and restaurants along the Humleslingan
You don't have to go hungry when you ride around Humleslingan, although it is good to plan your round so that you can maximize the number of places to have a coffee. We had lunch at Level 77.1 and had coffee on Mina's chocolate studio - two places I really recommend! Next time we go here, I hope to have lunch at Bäckaskog castle's outdoor dining, their lunch menu looks really good!
Level 77.1
Café, restaurant and farm shop
Furustadsvägen 488
290 38 Villands Vånga
Mina's chocolate studio
Coffee and chocolate
Tostebergavägen 766
291 69 Fälkinge
Bäckaskog castle
Lunch and dinner
Barumsvägen 255
291 68 Fälkinge
See more pictures and read more from Vånga 77.1 and Mina's chocolate studio in my post Kristianstad for food lovers.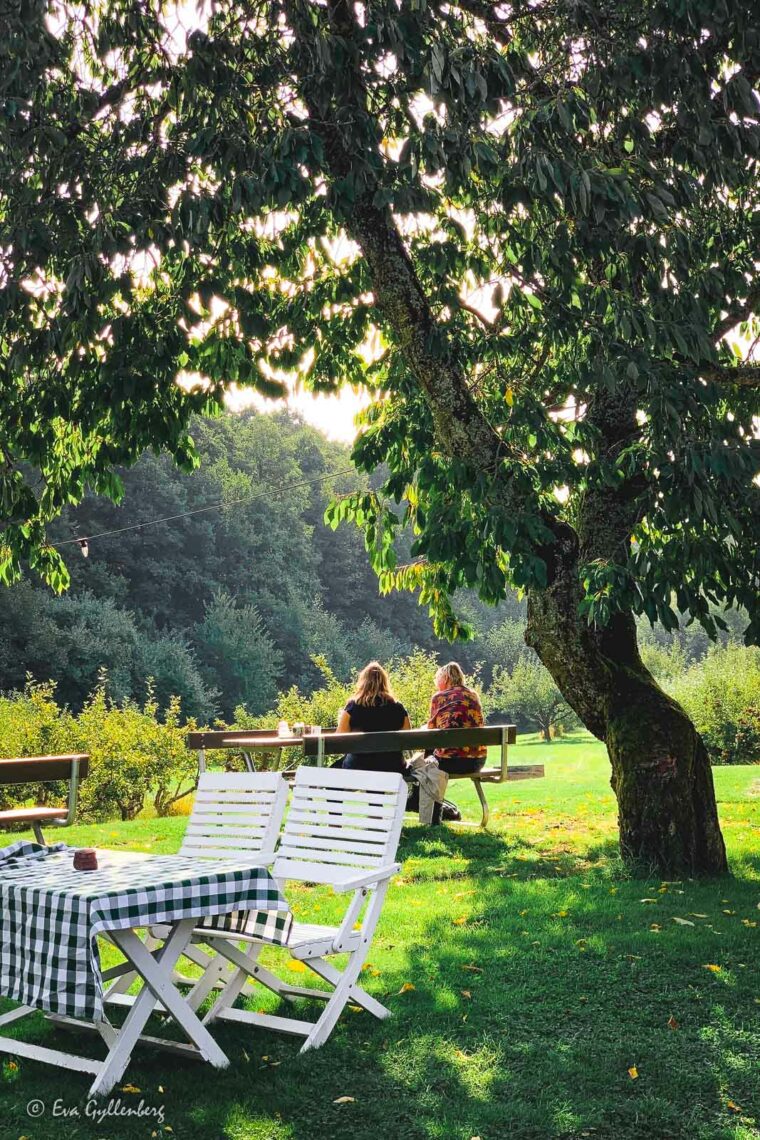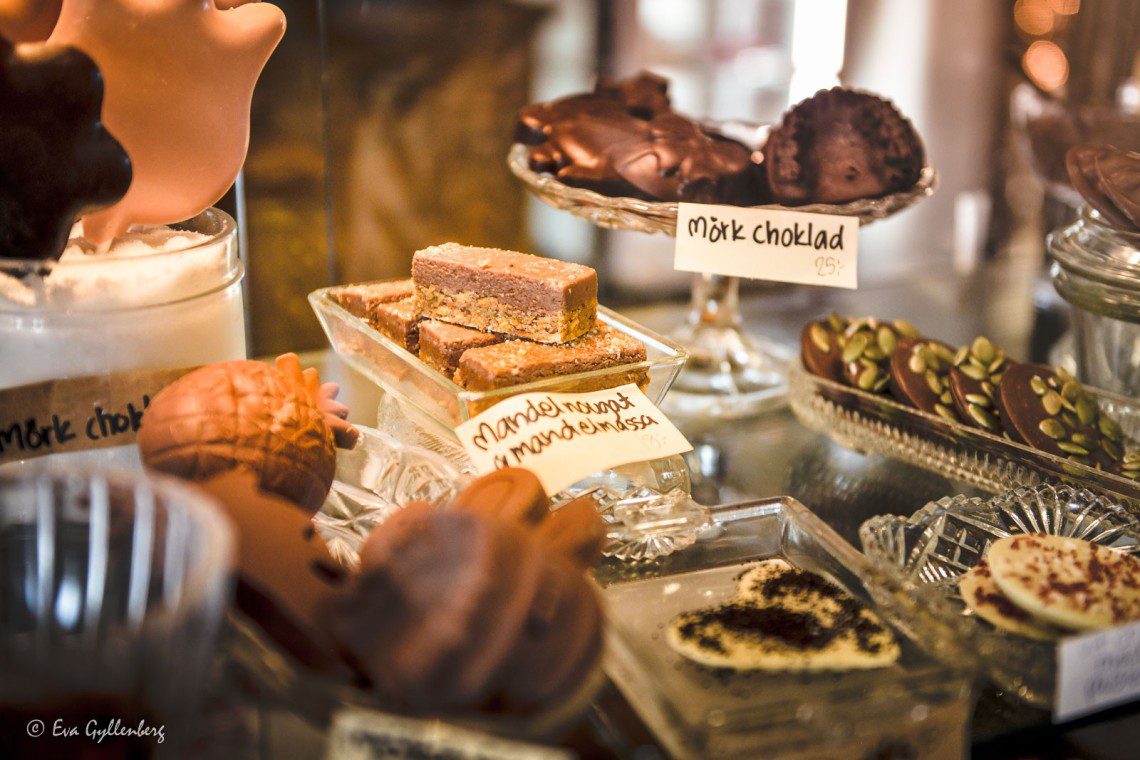 Art
At Ifö Center in Bromölla a large outdoor gallery and a unique art experience are offered. In an old industrial area, street art from artists from all over the world is displayed. New works of art are painted annually and everything is of a very high standard. By far the most delicious is the large painting of the T-rex skeleton climbing one of the buildings. An art project that is interesting and well worth staying on - regardless of whether you are interested in art or not.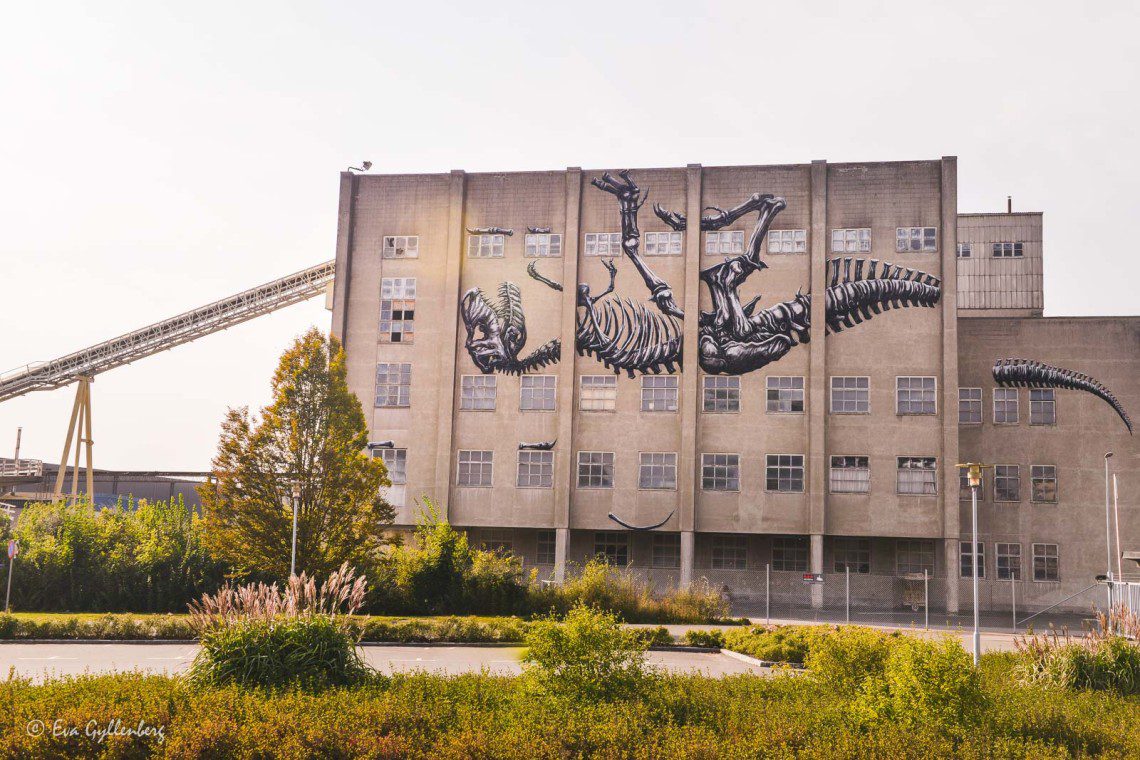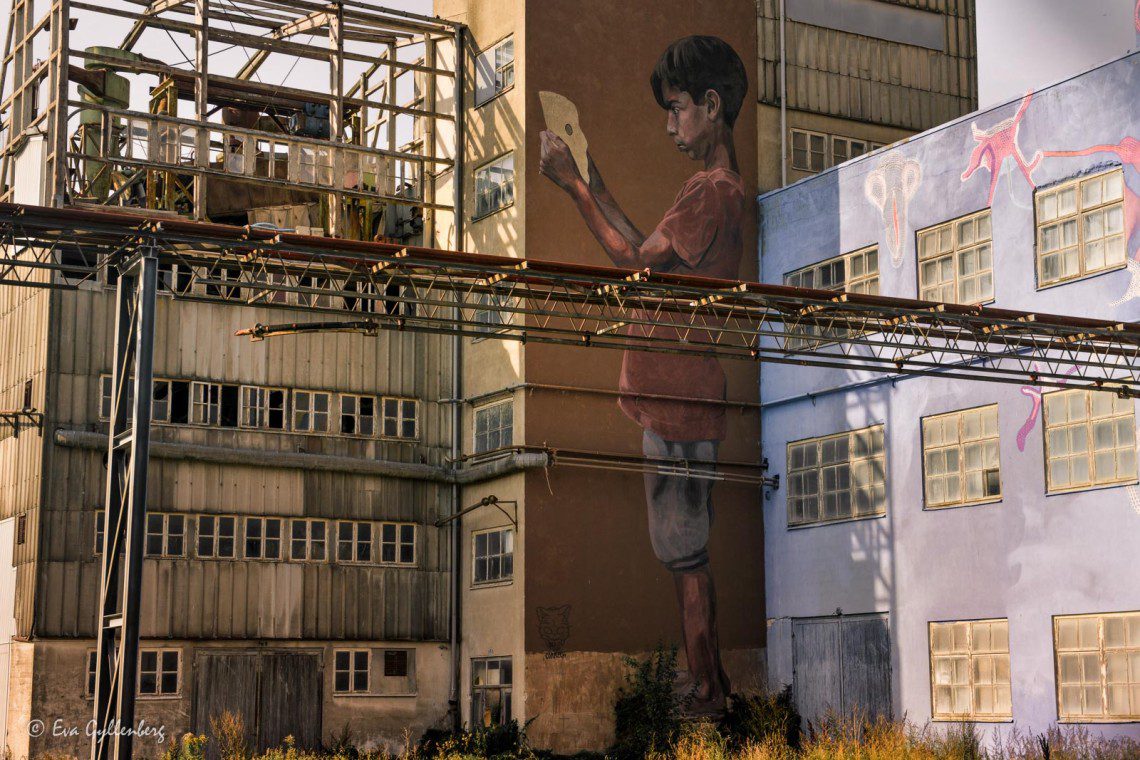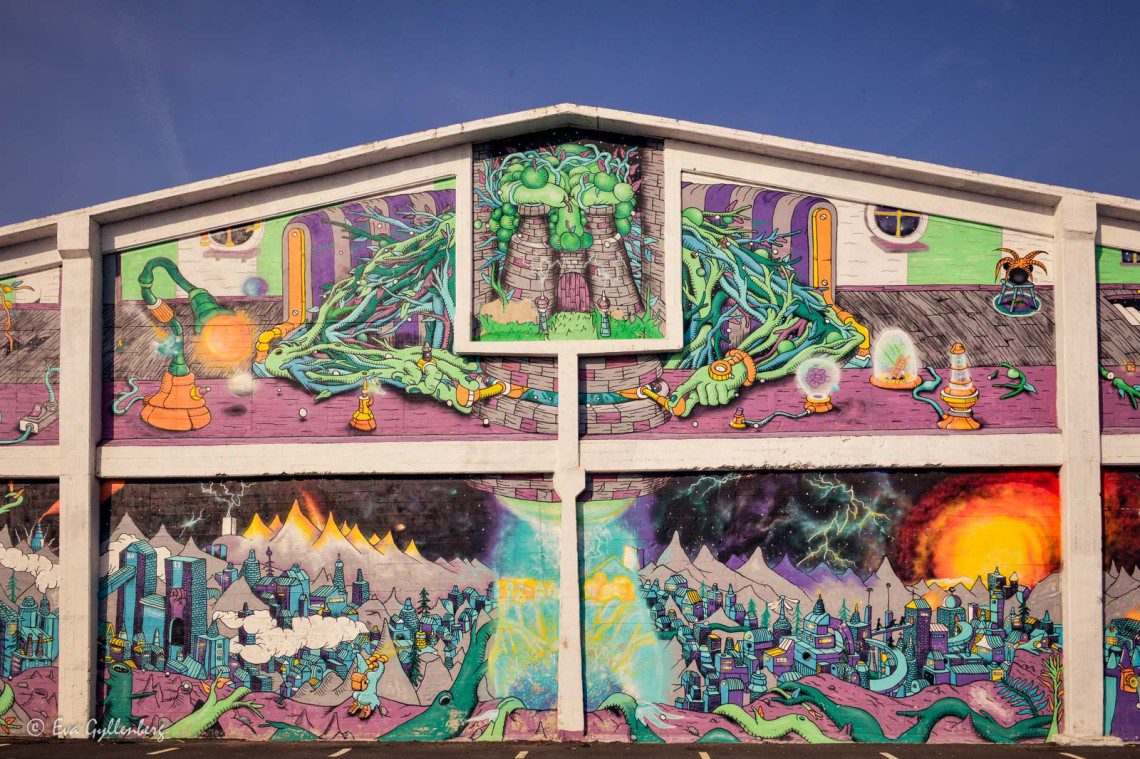 How do I get to Humleslingan?
The bumblebee coils around Ivösjön in northeastern Scania. The road is five miles long, but it would easily take a full day to explore all the area's farm shops, historic sites and beautiful views.
On The side of the bumblebee there is more information and tips on sights, hiking trails and places to eat and stay. Here you will also find a good one karta over the area. A tip is to try to get hold of a printed version of the map at a tourist office (as the explanation for the various stops is missing in the digital version).
Want to read more of my travel tips? do not forget to like Rucksack on Facebook!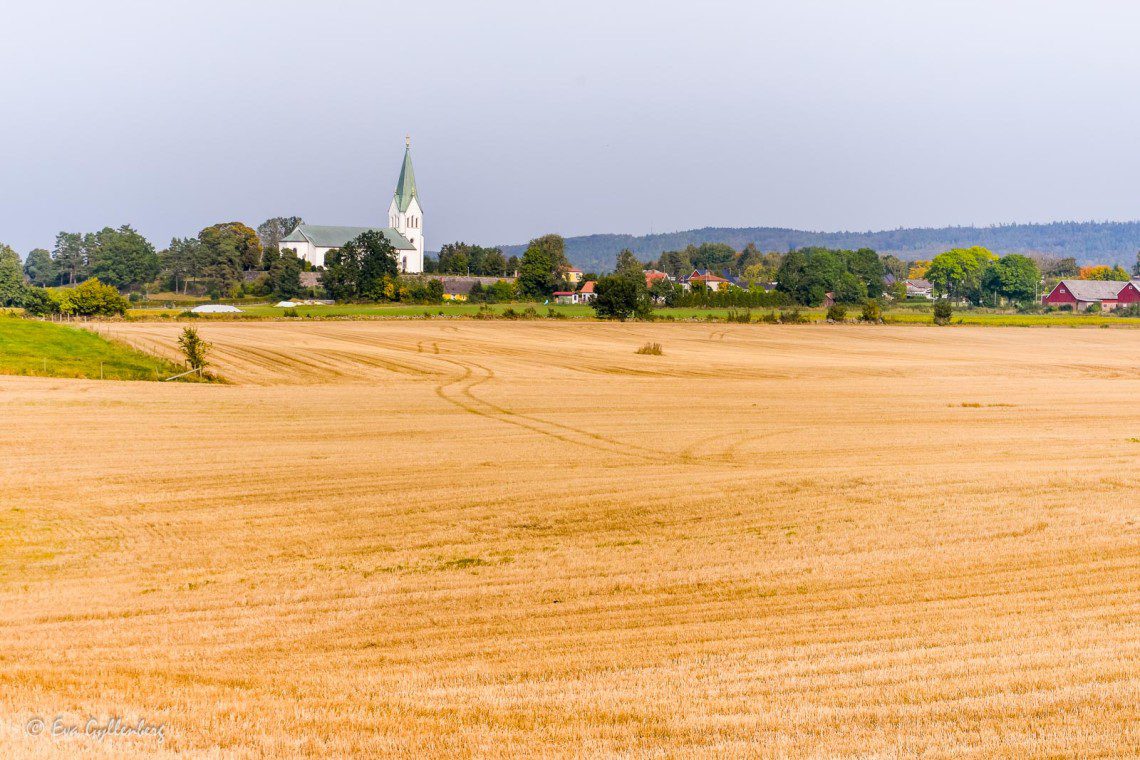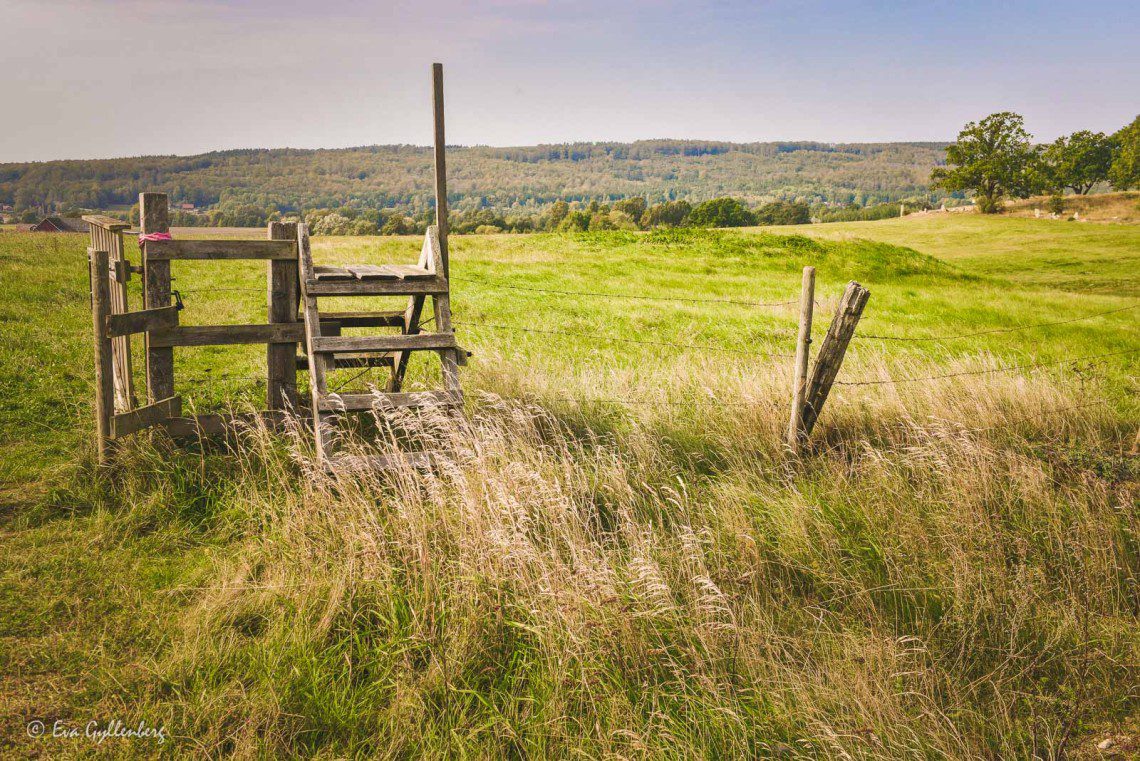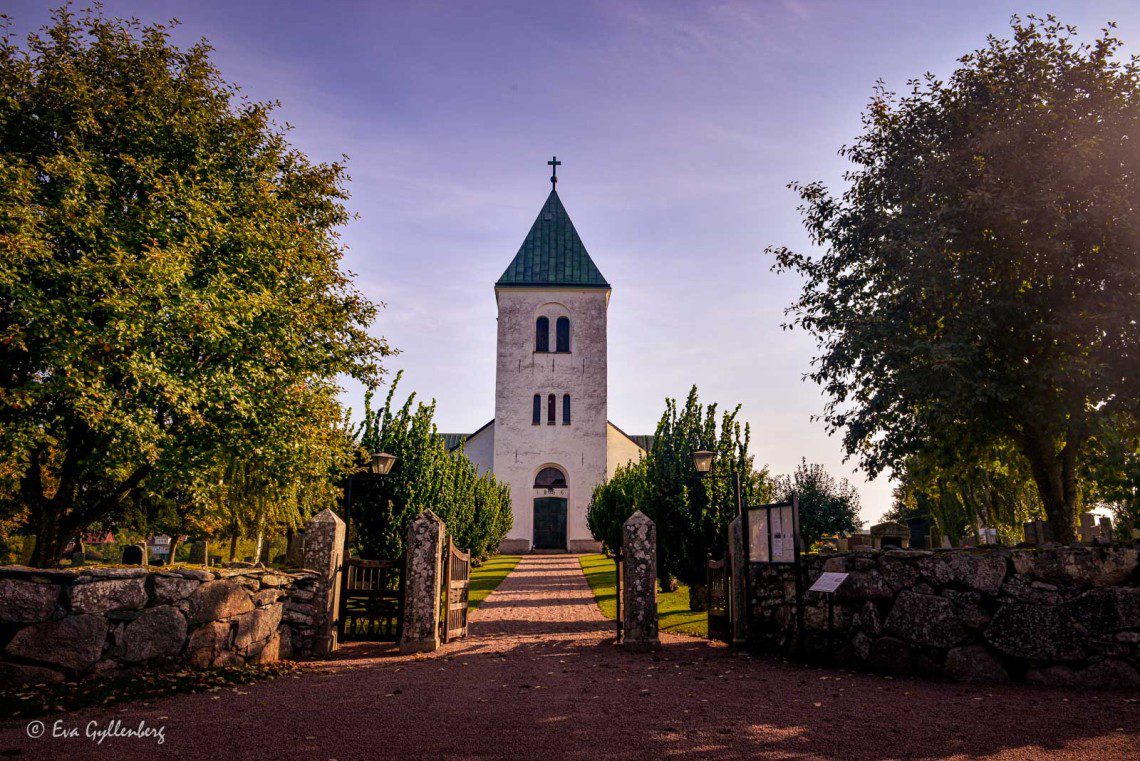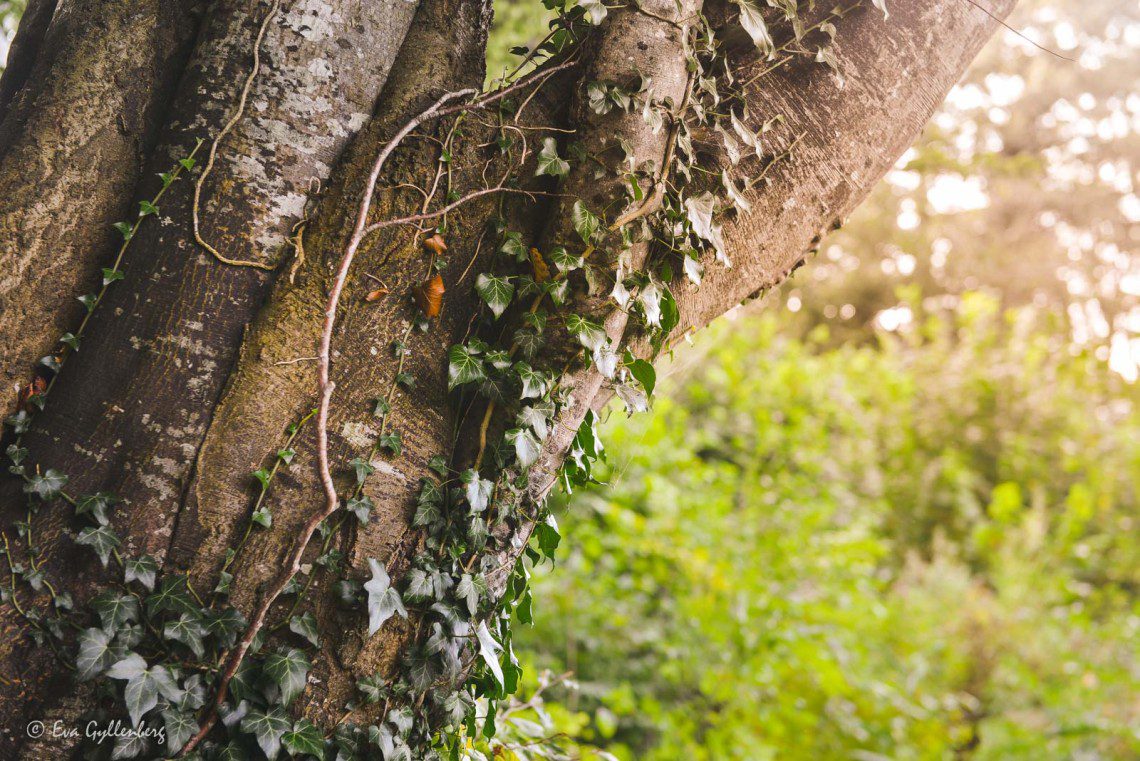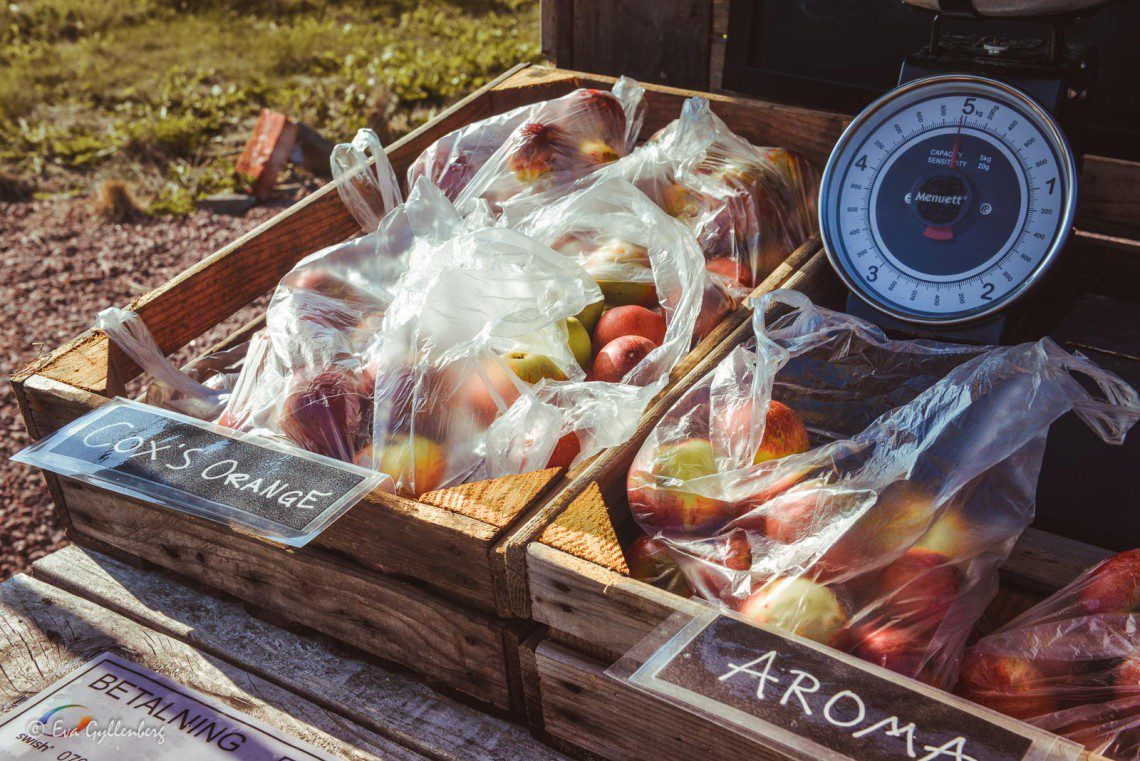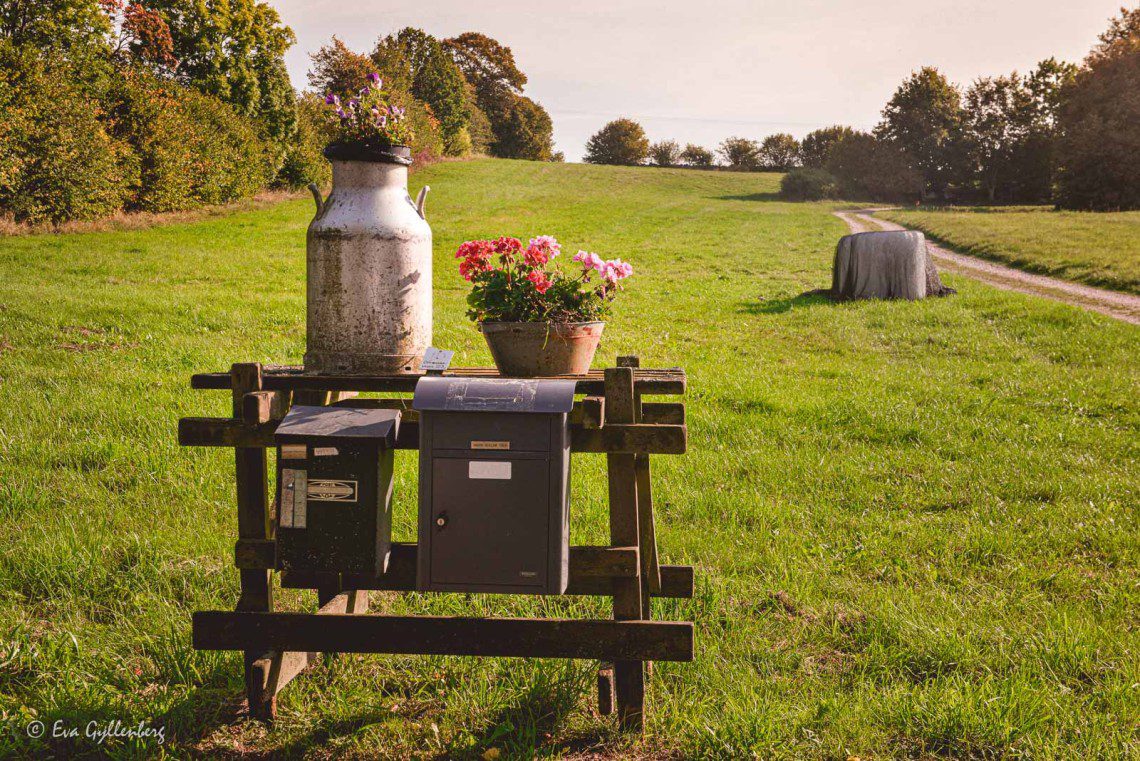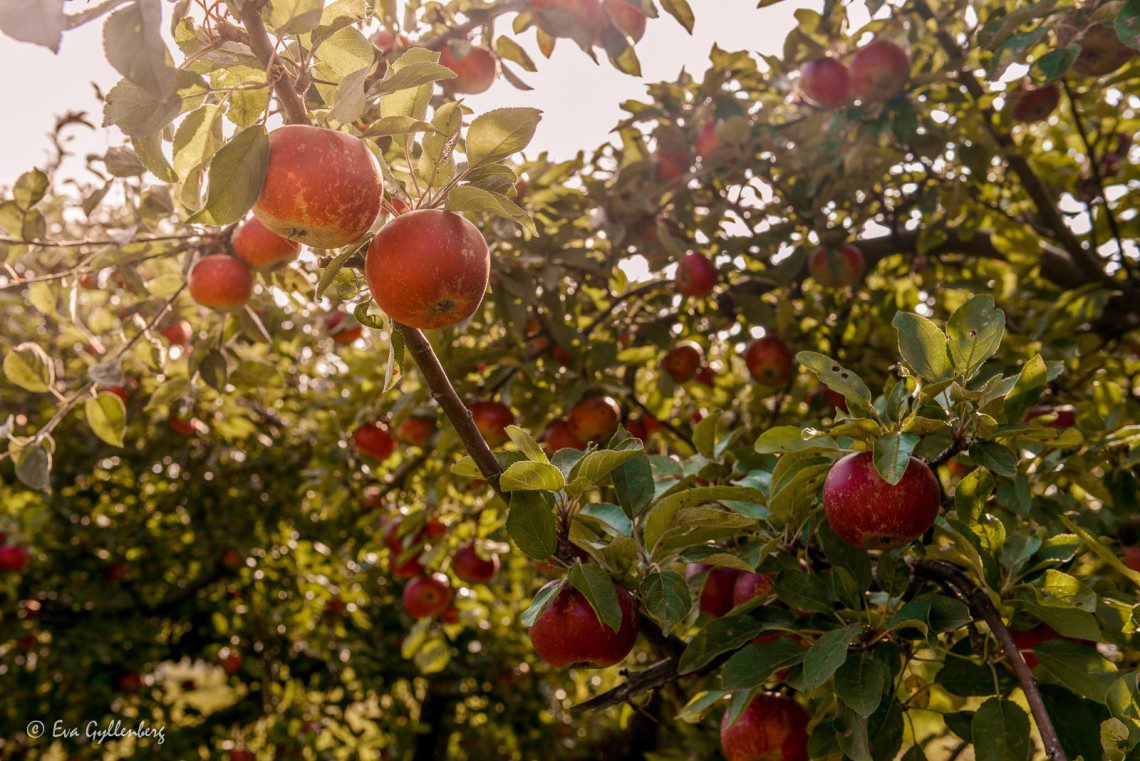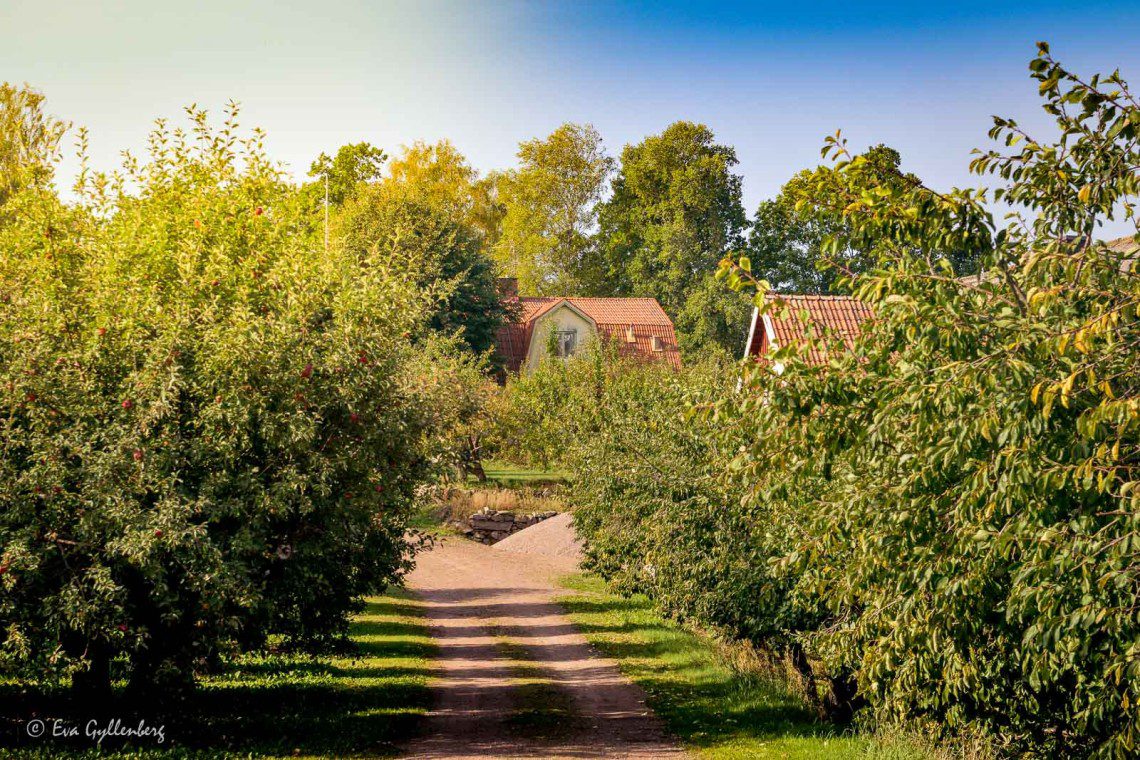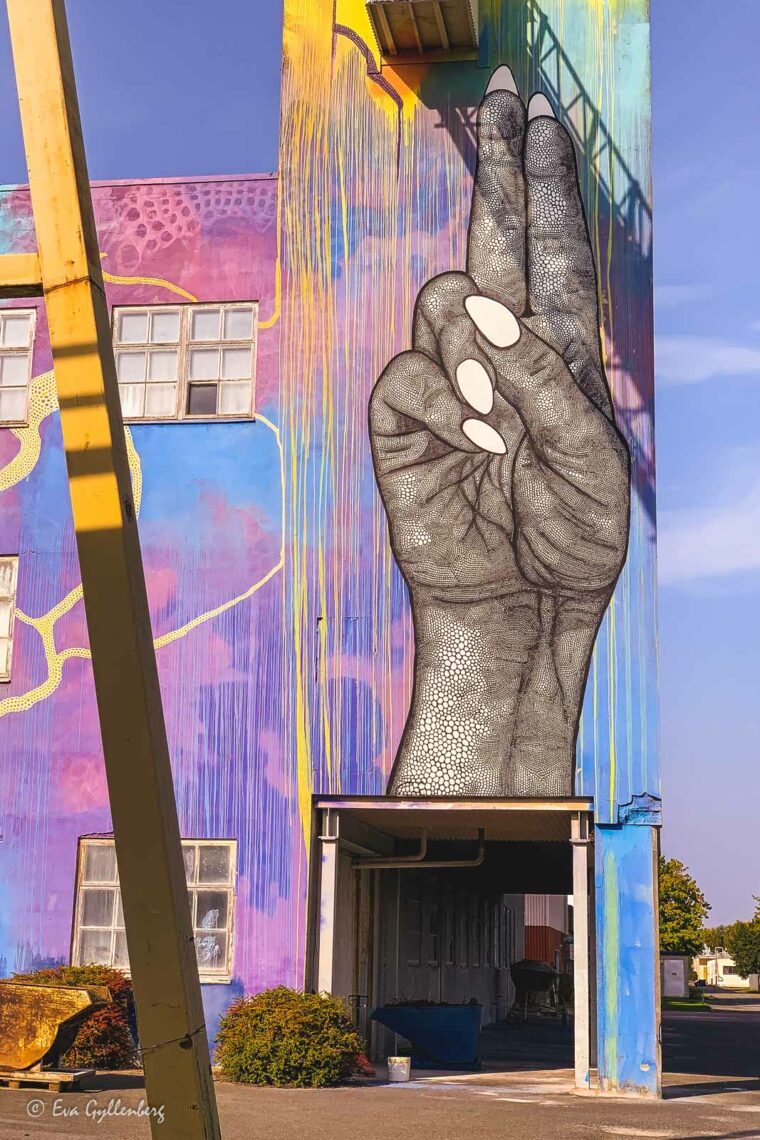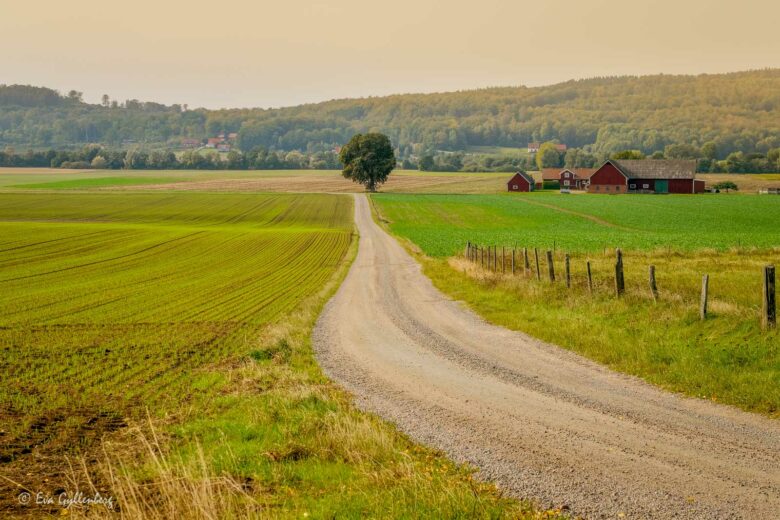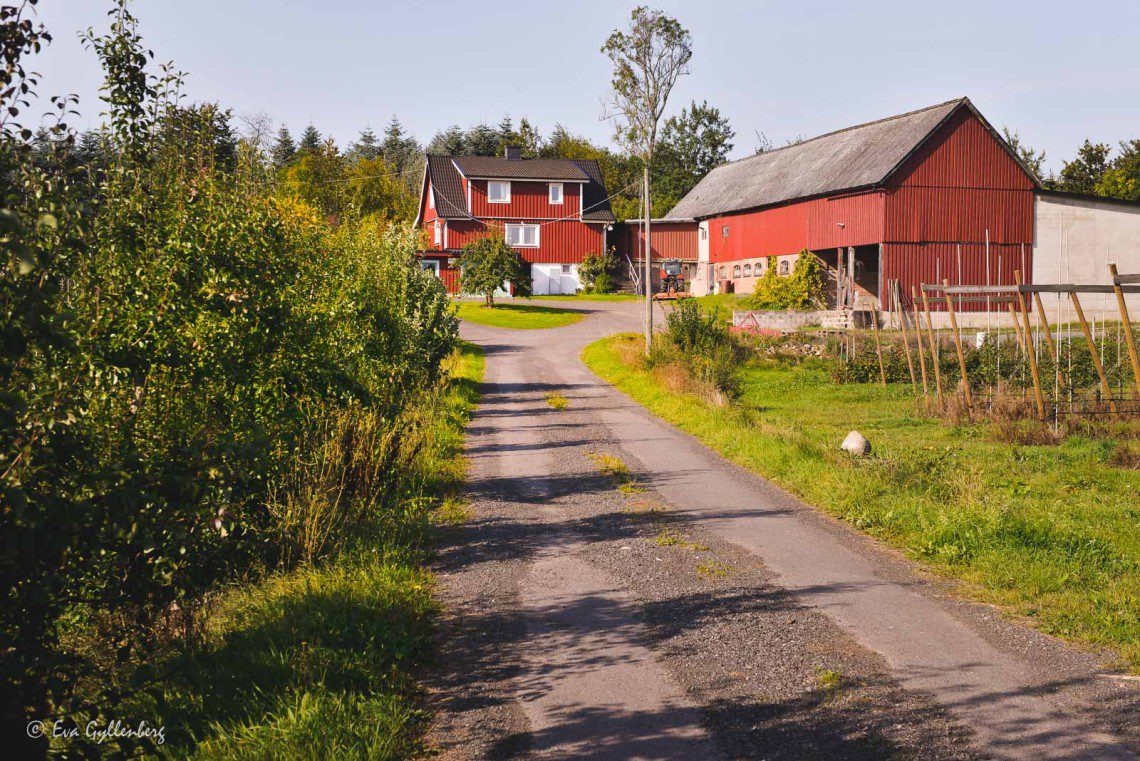 Have you been here? What did you think of the destination?
Been there - didn't like it!
0
Not keen at all to go here!
0
Eva Gyllenberg
Travel blogger, gastronaut, photographer and family adventurer with over 55 countries in his luggage. Eva loves trips that include beautiful nature, hiking boots and well-cooked food. On the travel blog Rucksack she takes you to all corners of the world with the help of her inspiring pictures and texts.