The most famous day trip from Reykjavik – Golden circle - is a must for all first-time visitors to Iceland. Huge waterfalls, geysers and the most rugged and dramatic nature meet you along the way – this day trip has it all within easy reach of Reykjavik! The Golden Circle gets its name from the three major sights along the route – Þingvellir National Park, the geothermal area at Geysir and the waterfall Gullfoss - which lies along a comfortable circle of just over 20 miles.
It is possible to take organized bus tours from Reykjavik, but I recommend having your own rental car. Partly because I don't really appreciate forced shopping stops, but also because I want to be able to stop when and where I want and take photos. You never know when you'll next get a chance to take pictures of Icelandic horses at sunset, right? (However, I would like to add a note about the possibility of "stopping everywhere" in Iceland: In a country without road rails, it is often quite difficult to stop the car)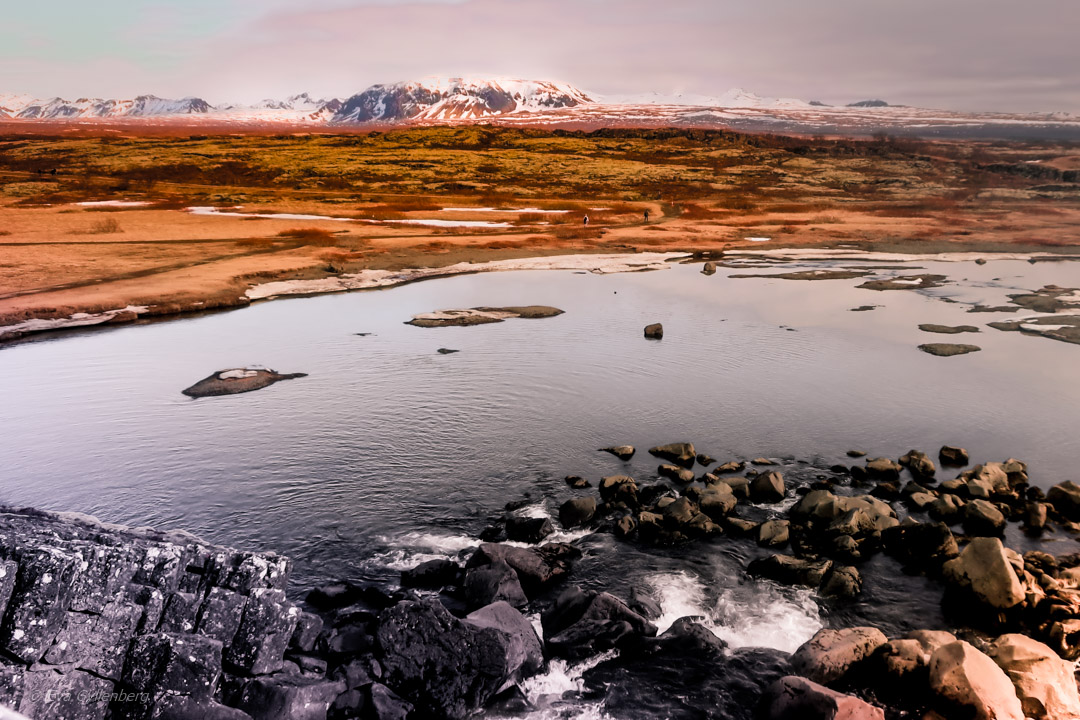 To think about 1: It is incredibly important to be prepared for the fact that there will be lots of people everywhere, especially if you are traveling during the summer. But if you have the right attitude and can take a deep breath when someone happens to snipe the last parking spot right in front of you - then you will have a great day!!
To think about 2: You don't need a 4WD car for this route, it's nice all year round.
To think about 3: These places do not have an entrance fee, but they often have a parking fee. Don't miss paying it!
We chose to ride the Golden Circle counterclockwise, so we headed towards Vik along the ring road and then turned off just before Selfoss. Then we drove to Gullfoss, Geysir and Thingvellir (in that order) and then back to Reykjavik. The road goes over moss-covered lava landscapes with snow-covered mountains in the background. Sometimes we drive past fields where hot water vapor shoots out of the ground with great force. Sometimes we pass a herd of Icelandic horses that stand completely still in the wind and look at the cars passing by. Sometimes we pass a church. Sometimes we drive past a greenhouse heated by underground heat. Every curve is a new adventure.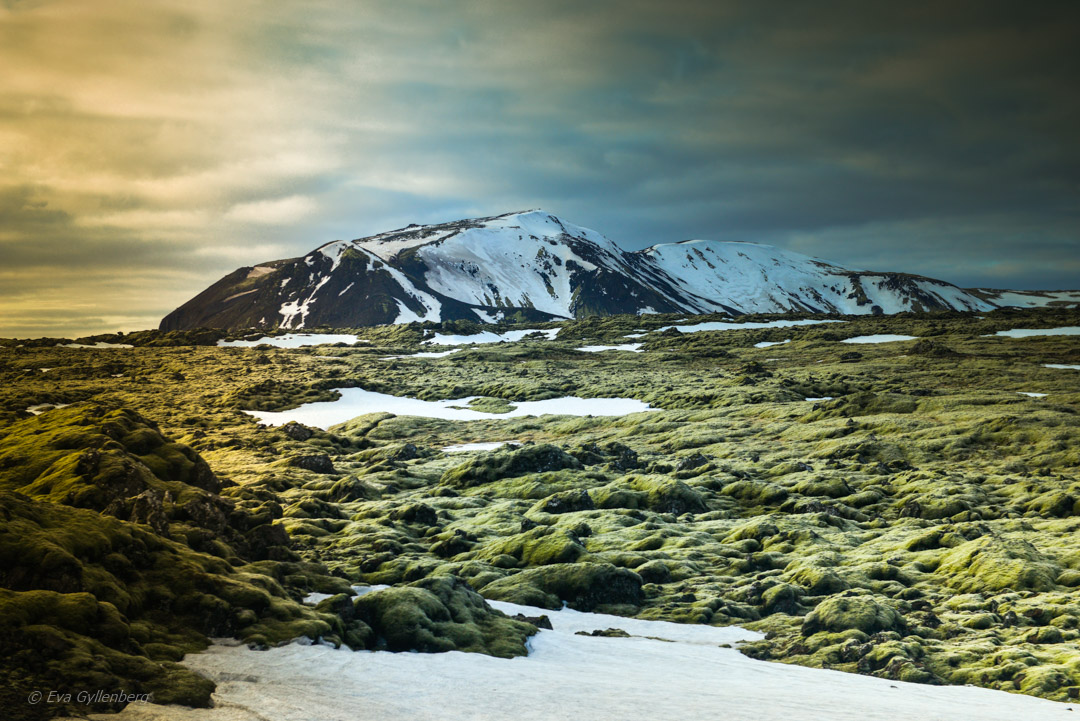 Gullfoss
Roaring, wet and usually quite windy - Gullfoss is Iceland's most famous waterfall. It was extremely close to the land around Gullfoss being turned into a hydroelectric power plant about 100 years ago, but today everyone is probably very grateful that the purchase was canceled after many years of fighting to keep the waterfall. Here you park almost right at the edge of the waterfall, but there are opportunities to walk around the falls to see the powerhouse from a different angle. Bring rainproof clothes (lots of water drops in the air!), gloves and a cover for the camera lens - you'll need it almost all year round.
Geysir
Actually, Geysir is just the name of one of the large number of geysers and hot springs found in the valley Haukadalur. The verb Geysa means "throw up" in Icelandic, which is a good description of a geyser. Here you walk around in the lovely smell of rotten eggs and look in wonder at the ground boiling at your feet. A tip - resist the temptation to feel the water. I promise – it's boiling hot!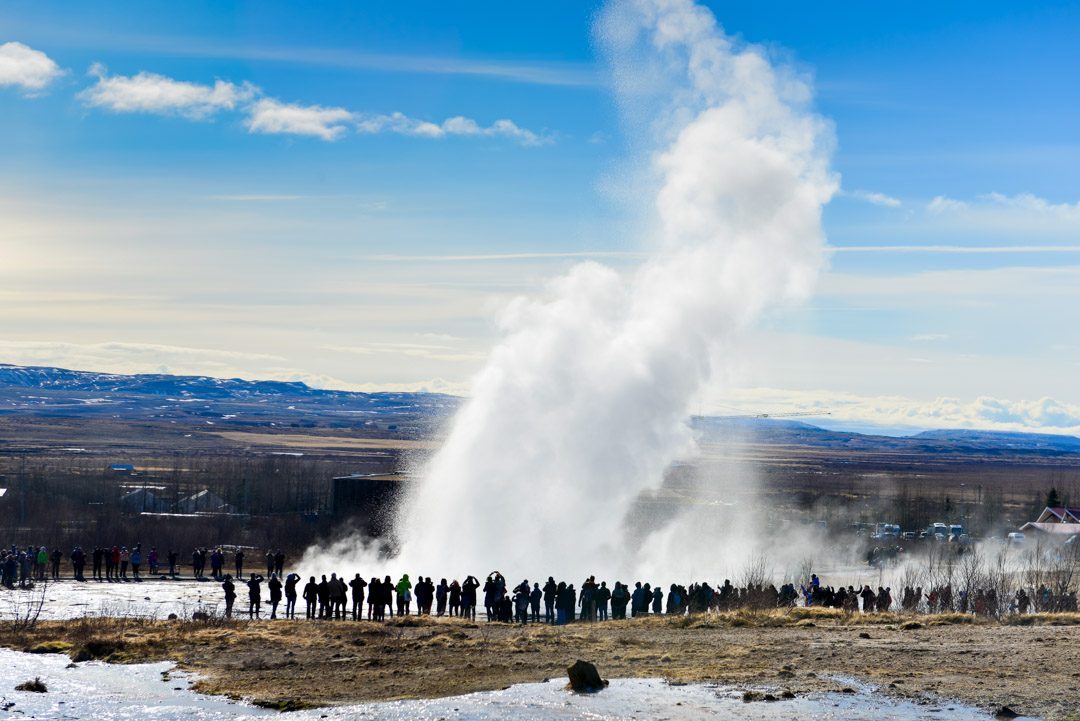 This place is really an excellent example of the idiocy of tourism. Over the years, impatient tourists have thrown rocks into the great geyser Geysir, with the aim of speeding up the outbreak. The consequence has instead been that the geyser has been partially blocked and is now neither as regular nor shoots water as high as before. Luckily, there is another geyser – Strokkur – which nowadays faithfully gives us tourists a water cascade of up to 30 meters high every 5 minutes. I don't understand people's fascination with throwing things into water though! At one of the hot springs in the area there is a large sign saying that you must not throw money into the spring. I don't think I need to tell you what glistens at the bottom of the hot water.
Read more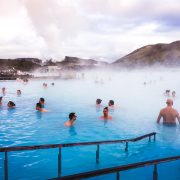 At Geysir there is also a large souvenir shop and a few restaurants. The food is neither good nor cheap here, but there isn't much else to choose from nearby. (However, they had a large selection of dirty mugs, so that was a plus!)
Þingvellir National Park
One of Iceland's World Heritage Sites – Thingvellir (Þingvellir) is the place where the Vikings almost 1000 years ago created the world's oldest parliament, the Alltinget. It might sound a little strange that the Vikings would go so far inland to hold things, but the dramatic scenery and natural amphitheater made the place a perfect place for big decisions.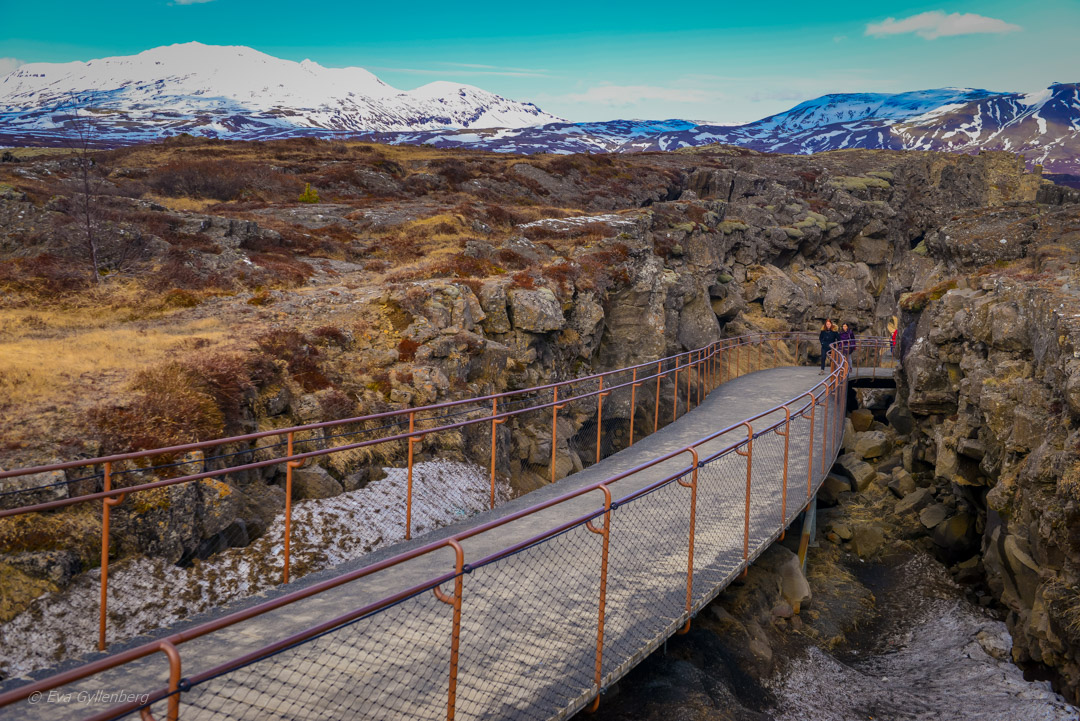 Today, there is not much left of Alltinget, but nature remains. Large gorges have been created here by the forces as the two tectonic plates on which Iceland rests are pulled apart more and more each year. Here you walk in the footsteps of, among other things Game of Thrones recordings, although they made the gorge even more dramatic in the TV series. As if that would have been needed in this impressive landscape?
Do not miss Oxarar waterfall, very nice even though it is not as big and swollen as Gullfoss!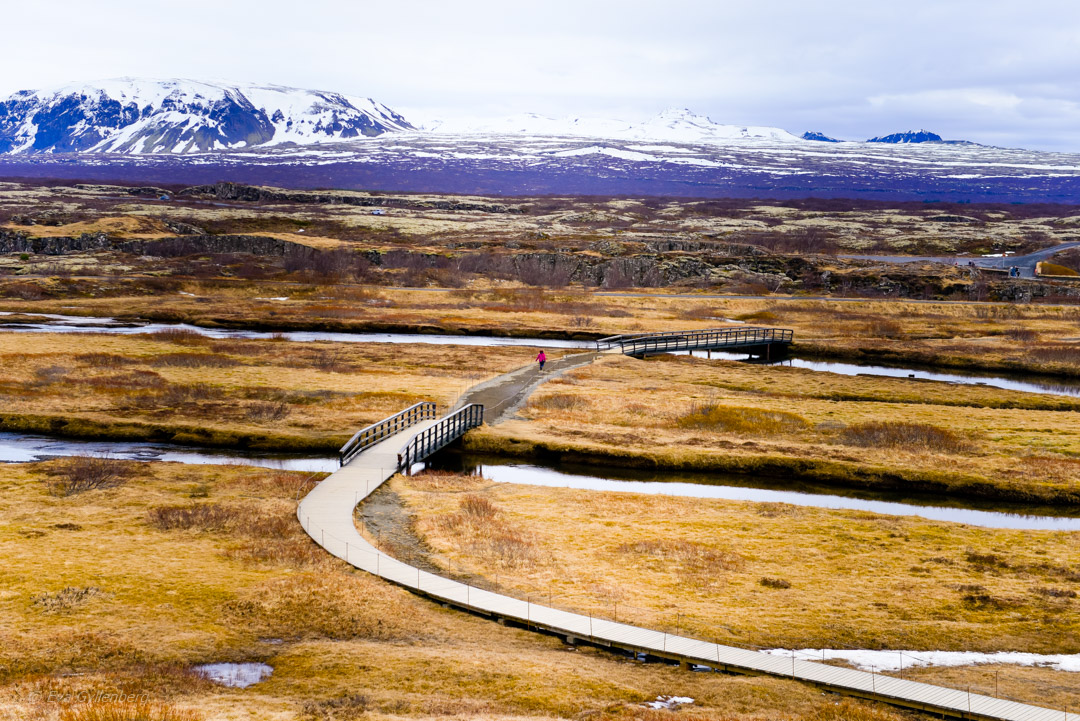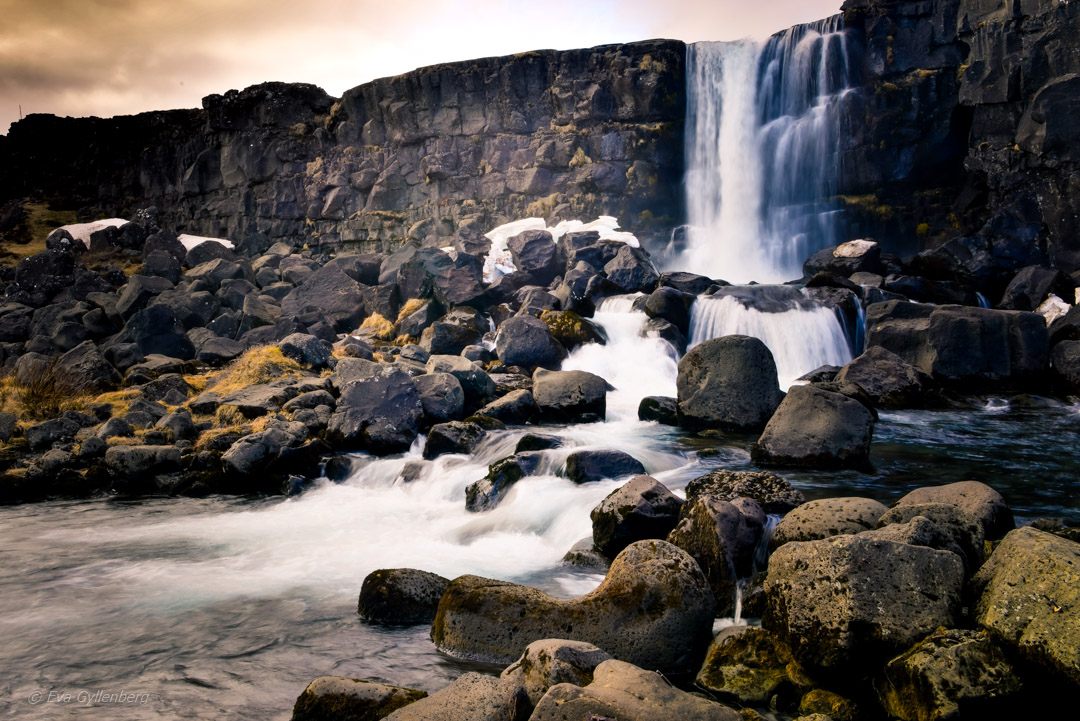 Have you been here? What did you think of the destination?
Been there - didn't like it!
0
Not keen at all to go here!
0
Eva Gyllenberg
Travel blogger, gastronaut, photographer and family adventurer with over 55 countries in his luggage. Eva loves trips that include beautiful nature, hiking boots and well-cooked food. On the travel blog Rucksack she takes you to all corners of the world with the help of her inspiring pictures and texts.