There is no city in the world that we long for as often as Singapore. Singapore is our absolute favorite city and we always manage to find another excuse to stay on a stop-over. For a family that loves animals, adventure, theme parks, swimming pools and good food, you probably can't find a better match than a holiday in Singapore. Here it is 30 degrees all year round, humid as in a sauna and it rains every day - so basically every day is the perfect day to fill with activities and an adventure!
During all our trips to Singapore, we have found some gems that we would love to drive on repeat and that are suitable for families with children of all ages. Hold on, here comes our ultimate list of 14 activities and things to do in Singapore with kids!
1. Gardens by the bay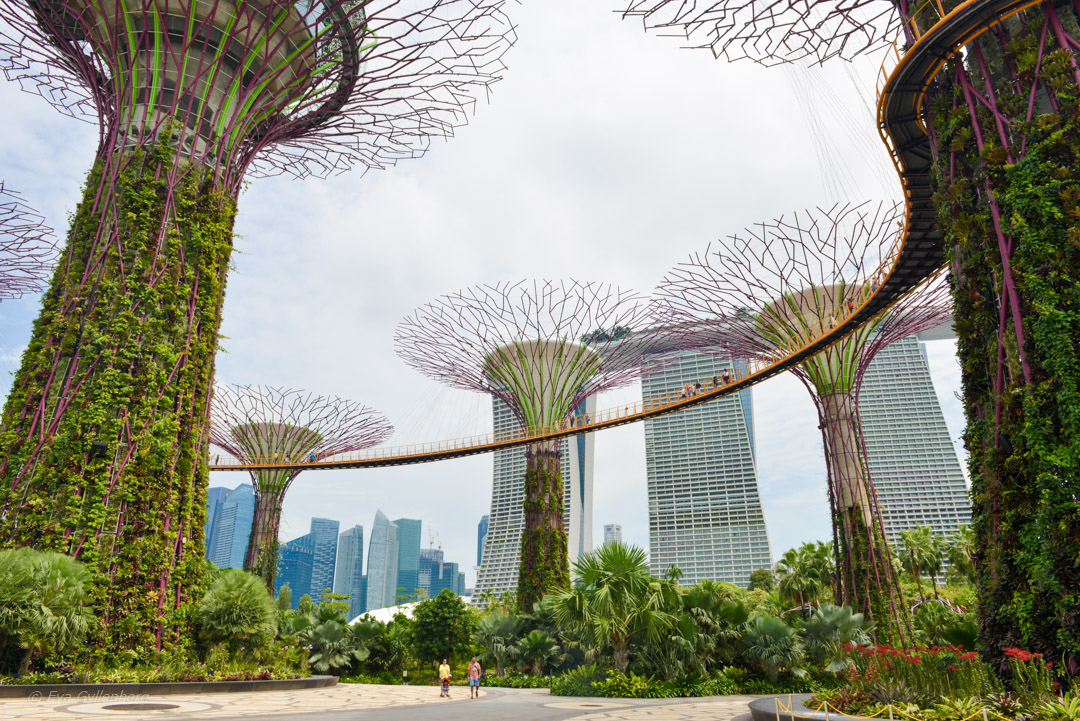 Right in the heart of Singapore lies a large park – Gardens By The Bay . Two giant greenhouses compete for attention from the hanging treetop bridge from the large "super trees". Gardens by the bay is lovely during the day and magical at night when the super trees are lit up. Indoors in one of the greenhouses is the world's highest indoor waterfall and everywhere you will find art and places to eat. This is Singapore in a nutshell – perfection and innovation!
Read more here Gardens by the Bay | Singapore
2. Have breakfast with orangutans
If you're going to have breakfast anyway, why not do it with orangutans and other animals on Singapore Zoo? When the orangutans come climbing to get their breakfast, it's hard to focus on their own bowl of fruit. Learn more about these amazing animals and also meet hungry snakes and parrots. Book well in advance, this is popular!
3. Universal studios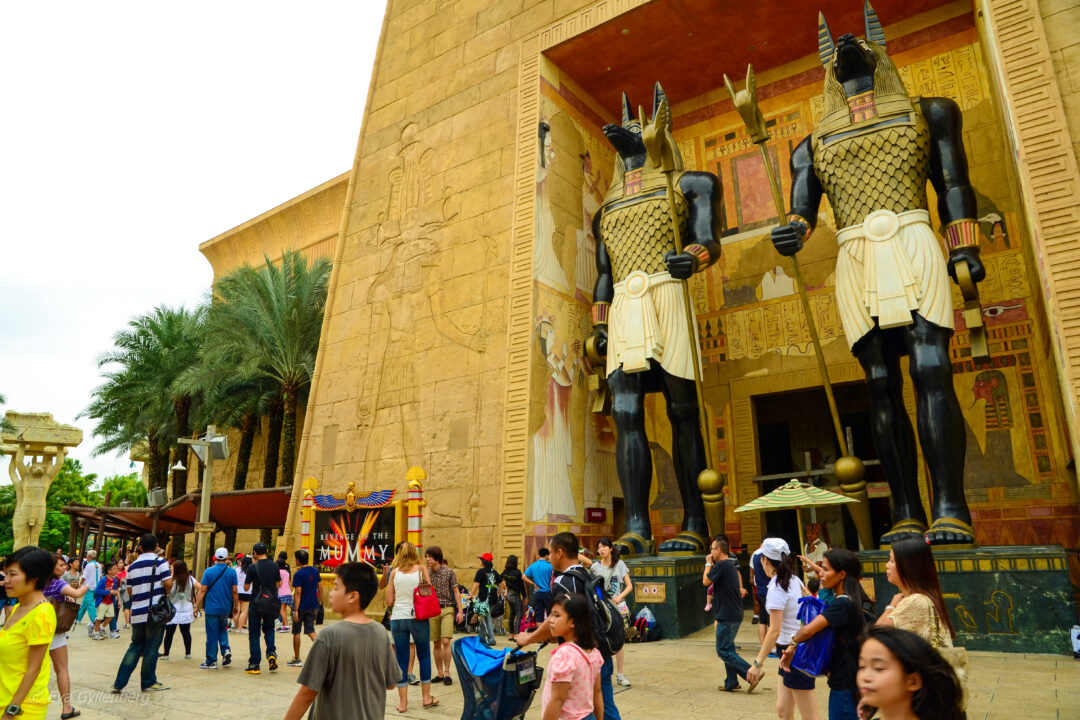 Oh boy oh boy oh boy how we love roller coasters! Universal Studios at Sentosa has many of the favorite attractions from Universal Studios in the US, but here the queues feel a little shorter and the entry a little more wallet-friendly. Avoid the big holidays and you'll be able to ride it all and then some. We were able to ride the mummy with a maximum of 5 minutes of queue at the end - it must simply be the world's best roller coaster! Or what do you think?
4. Singapore Flyer in the evening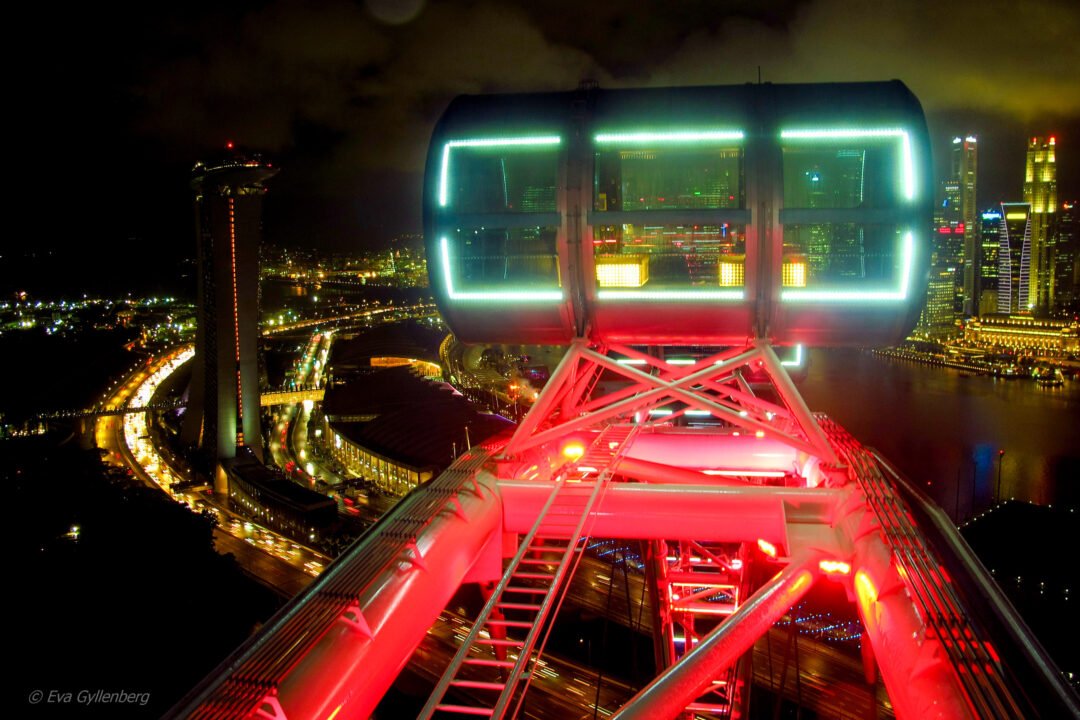 Asia's largest Ferris wheel Singapore Flyer offers a wonderful show in the evening. Marina bay is lit up and the whole of the CBD's high-rises are illuminated. so you get a lovely view of neon, sea and motorways.
5. Genki Sushi
Genki sushi is not unique to Singapore, but can be found in many large Asian cities. But for us, it is a must to eat the "sour old man" at least once. Order food on a toad as you crave a bite and wait for the Japanese bullet train to deliver your order. Everything is automatic and a lot of fun. I promise that your children will eat more food than they usually do when they have the food served by a shinkansen.
6. Shopping in Chinatown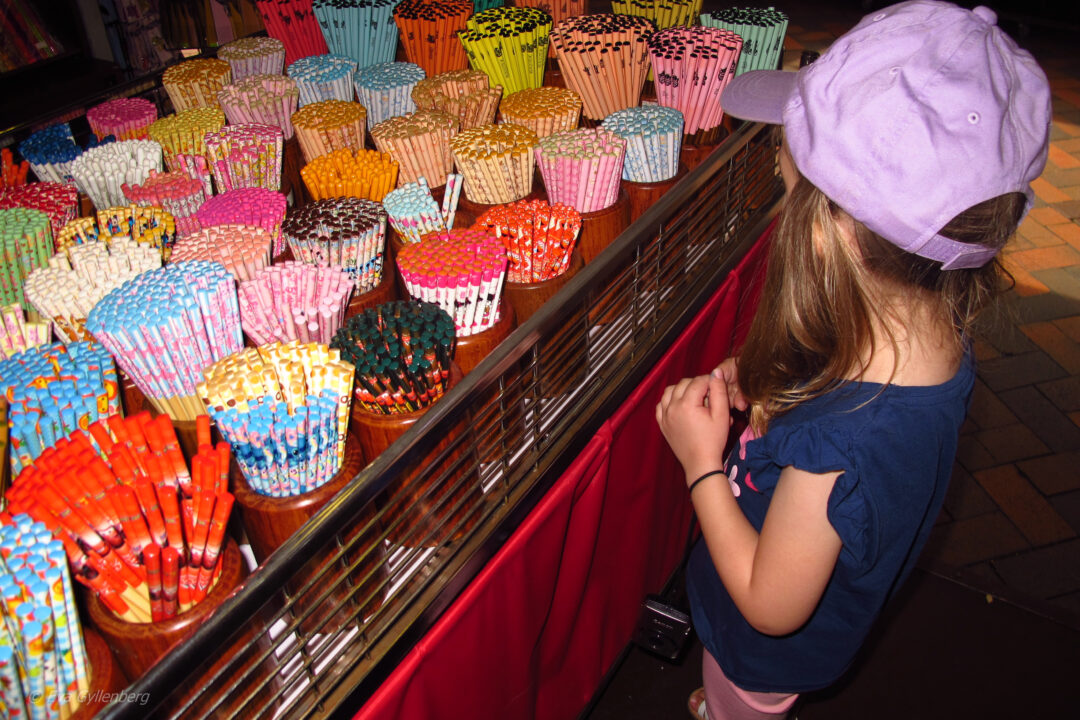 Although I try to cultivate the shopping interest in all family members, the youngest has not yet taken the plunge. But in Chinatown in Singapore, I don't have to worry - there's plenty here for everyone who likes cute little things in pastels and knick-knacks. Put the man at the nearest outdoor restaurant that serves large Tiger beers and give the kids a little money to shop with. Here you'll find pencils, pencil cases, stuffed animals, jewellery, backpacks and sweaters for a serious lover. In the picture above, we shopped around for children's chopsticks with everything from Minions to Hello Kitty.
7. Singapore Zoo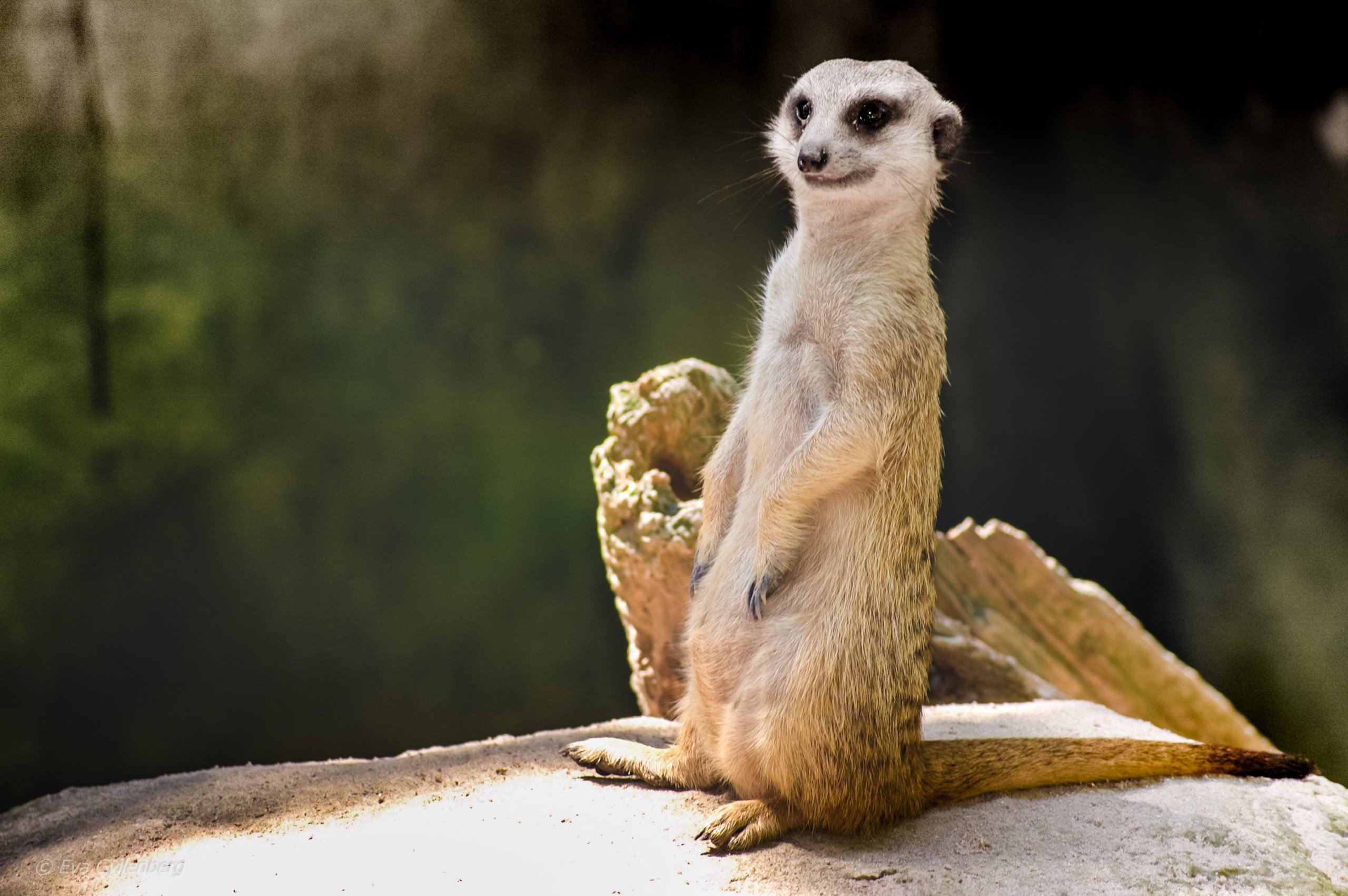 Named one of the world's best zoos time and time again, Singapore Zoo always have something new going on. Here you get close to the animals without cages, the Singapore zoo works more with water obstacles and raised platforms instead of fences.
8. Luge (tobogganing) at Sentosa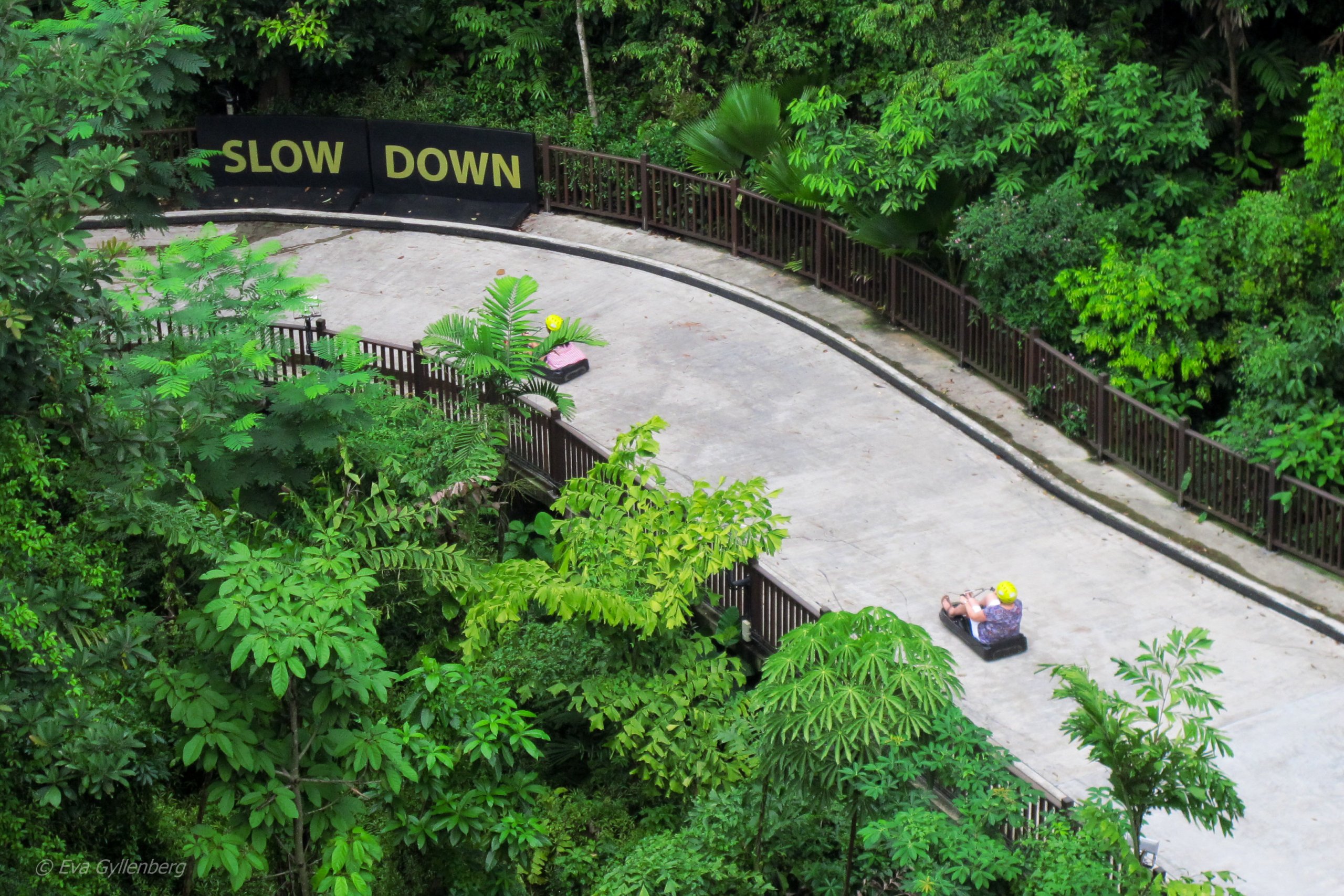 On the pleasure island of Sentosa there is such an odd thing as Skyline Luge (toboggan). Ride the cable car up to the top, put on your helmet and protection and accelerate downhill on the winding roads. Incredibly fun and OH how it gets away! Smaller children can sit on the lap of the adults driving, but it is at least as much fun to ride as driving yourself.
9. Night safari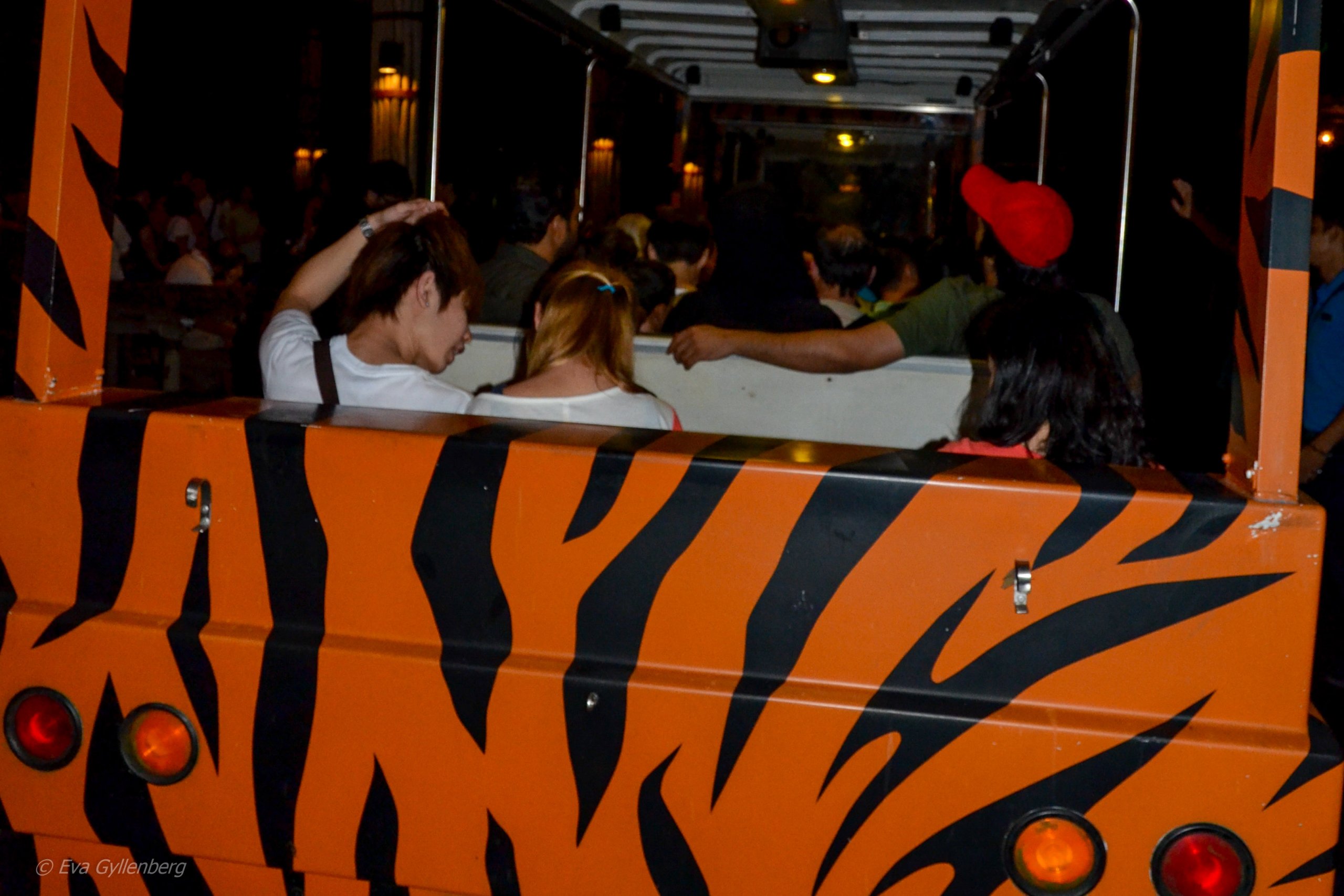 At the zoo, you rarely have the opportunity to see how animals behave in the dark. But here on Night Safari you go straight into the jungle at night. When all other zoos have closed, Night Safari opens its gates to bring you up close to big cats and other nocturnal creatures. Hop on the leopard-colored train and go into the adventure. This is more unique than a regular zoo, but unfortunately hopeless to photograph. A place where you can live in the moment and simply leave Instagram at the hotel.
10. Sentosa with cable car
Sentosa is Singapore's big entertainment island, filled with parks, resorts and entertainment. In addition to Universal Studios, the water park is also located here Adventure Cove Water Park, KidZania, Madame Tussauds, Trick Eye Museum and the digital palace MOSH!. To get to and around Sentosa, you can ride funicular railway - which turned out to be a big favorite with the younger part of the family. Clearly much more fun than taking a bus to the island.
11. The hotel pool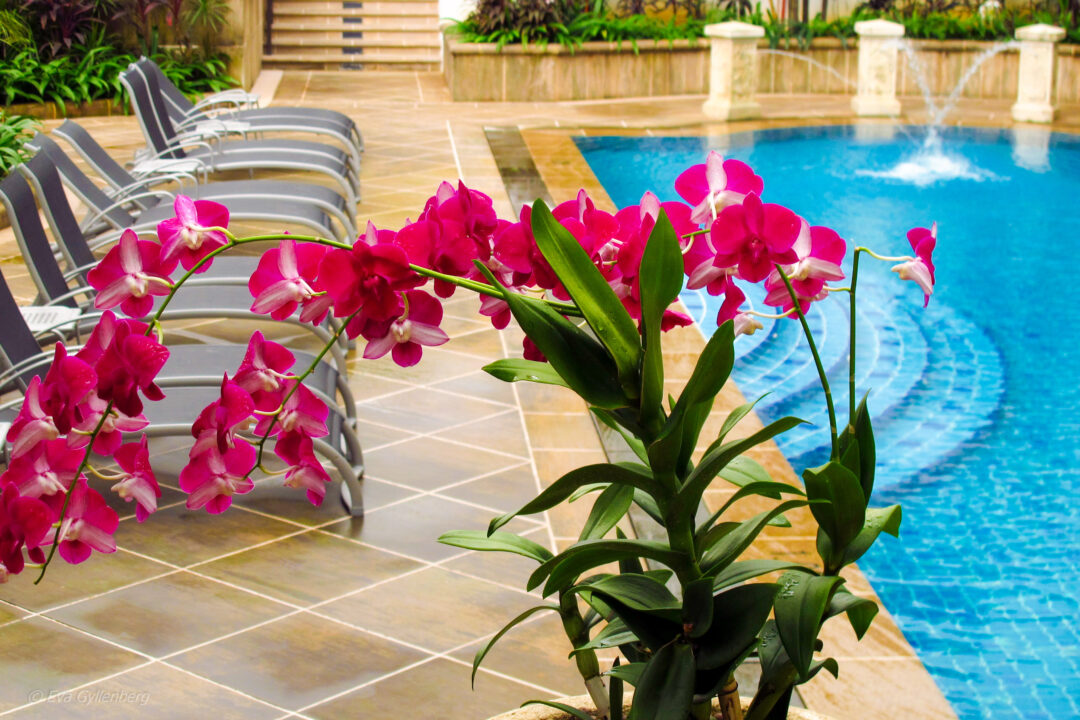 Singapore is more or less right on the equator, and what's a good thing to do in a country that's always 30 degrees? Well, hang out by the pool of course! Book a hotel with a really good pool, and you have a big city holiday and a beach holiday in one and the same trip. Most 4-5 star hotels in the city have a pool on the roof, some even have large pool areas that would fit in a resort in Thailand. It's not entirely wrong to be able to hang out by the pool in the morning and shop on Orchard road in the afternoon.
12. Jurong Bird Park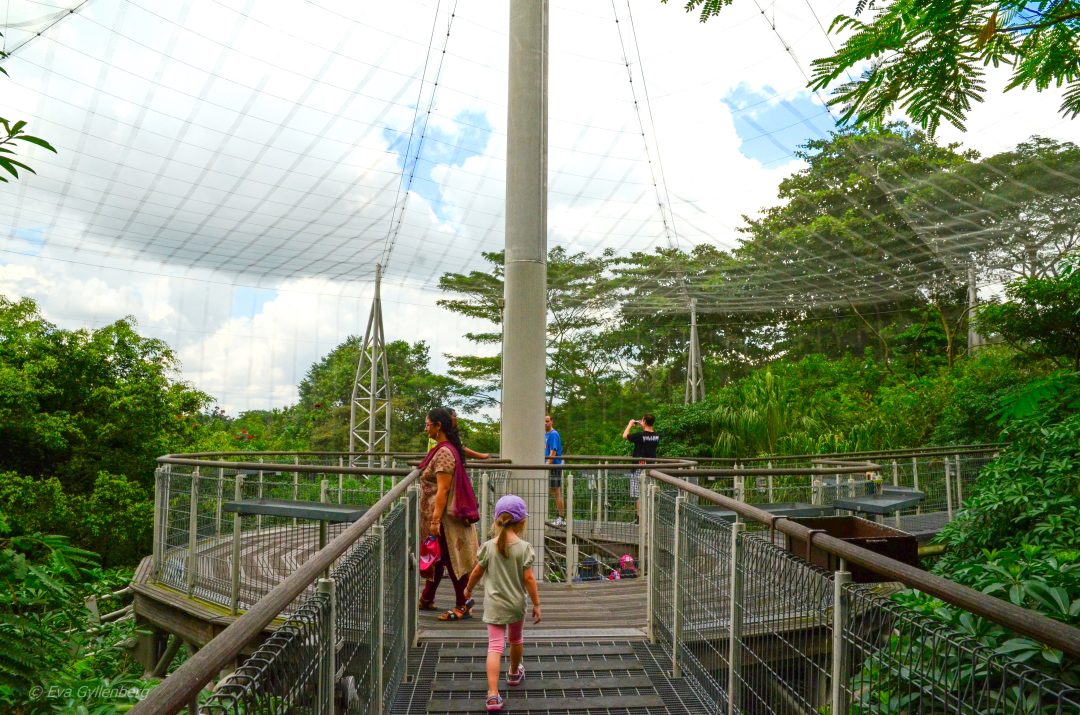 If you like birds is Jurong Bird Park a must. Here you can wander around giant aviaries among curious parrots, watch large birds of prey hunt, rest your feet during a bird show and learn more about penguins. A cozy day trip from the busy streets of the big city.
13. Christmas signage on Orchard Road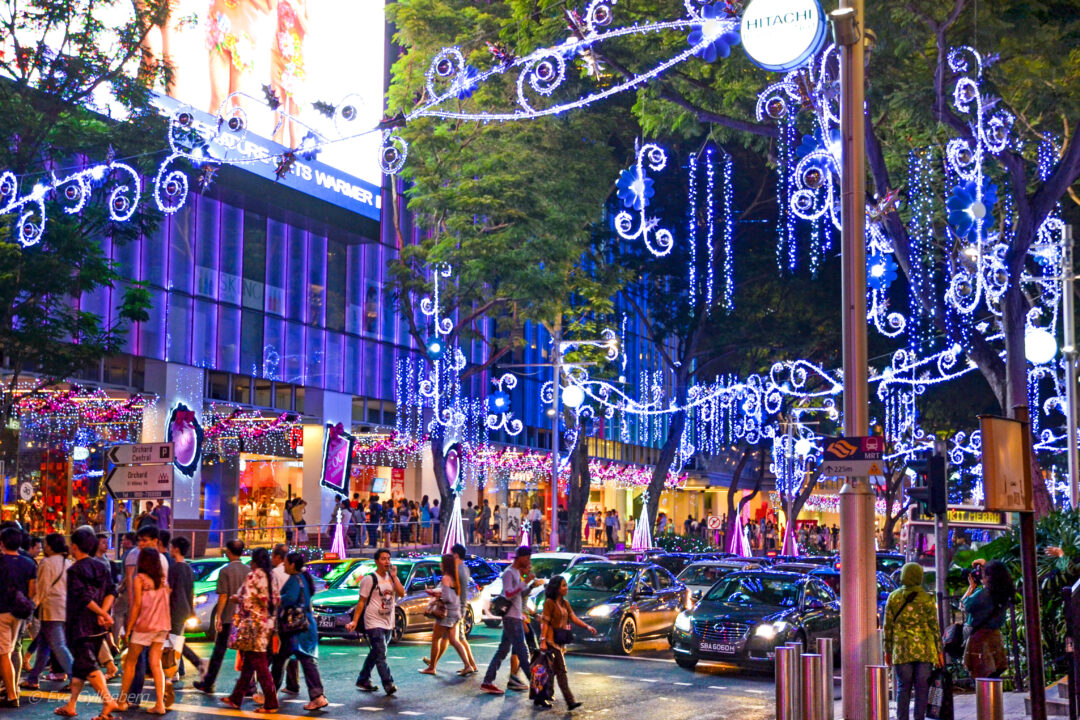 In a country where it never gets below freezing, it can be difficult to get into the right Christmas spirit. Maybe that's why every year Orchard road outdoes itself in Christmas lights. 3 kilometers of twinkling lights, music, giant Christmas trees and Christmas-themed pop-up shops – Singapore goes all in every year. I promise you, it's impossible to avoid getting into the Christmas spirit when you spend Christmas here. Although it's a little too warm for Santa's hat.
14. River safari
In Asia's first river-themed zoo, you get to ride around the world's largest rivers – including the Amazon, Mississippi and Yangtze – and encounter wildlife above and below the water. Unique touches, over 6000 animals and the world's largest freshwater aquarium are just some of the things the park has to offer.
Want to read more of my travel tips? do not forget to like Rucksack on Facebook!
Want to read more from Singapore?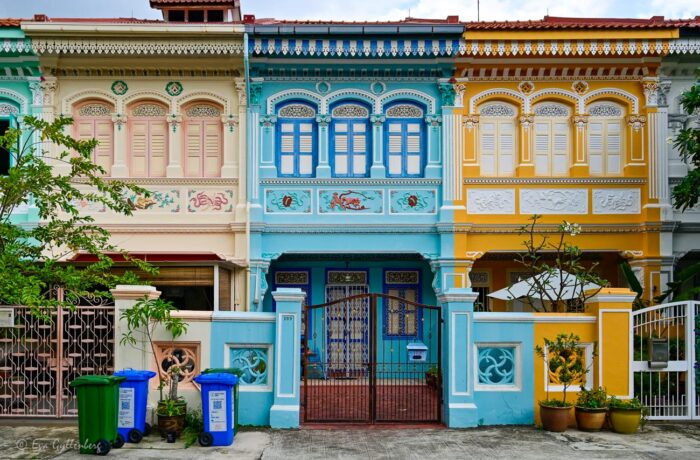 Once a coconut plantation and resort for the rich and well-to-do. Katong and…
June 12th, 2022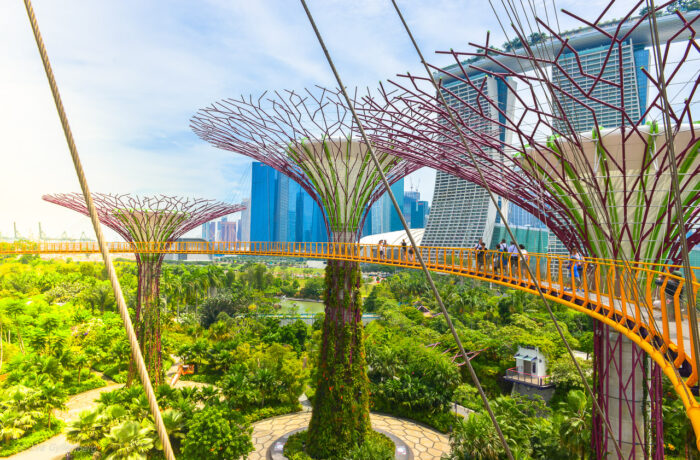 The green city of Singapore has built one of the world's most delicious parks, a park that…
January 14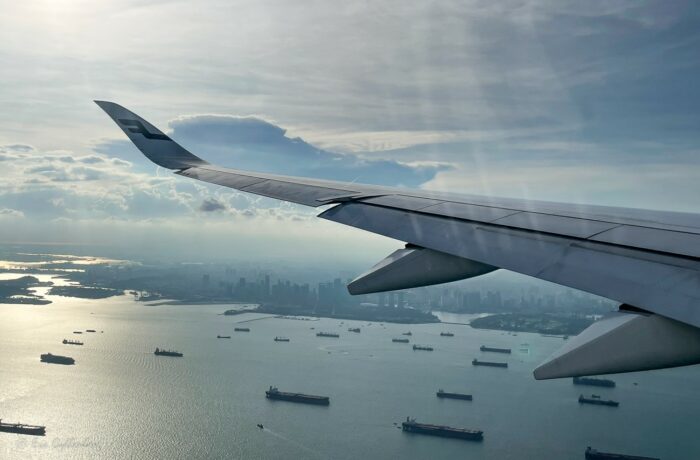 What is it really like to fly with Finnair's A350 on a long-haul flight to Asia? How…
18th of May 2022