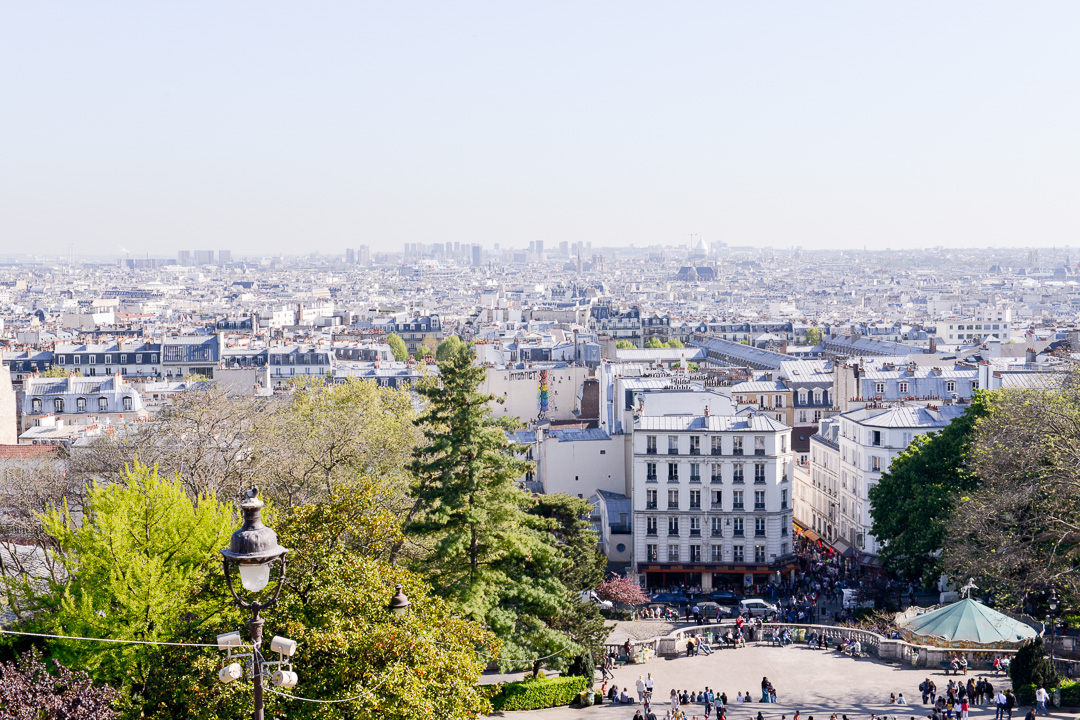 Traveling with children in Europe is usually very easy. You usually don't have to think about either stomach problems or where to get diapers. However, all countries have their peculiarities - not least France. We have driven in France several times with our daughter. All the times have been incredibly lovely, but there are some things that might be good to think about before going on holiday here!
1. Restaurant visit
We Swedes are not particularly continental in our dining habits. Especially not children who have been in kindergarten for years, with the habit of eating lunch at 11 and dinner at 17:30. In France, you usually eat lunch sometime between 12 and 14 pm and dinner from 19 pm at the earliest. This can quickly turn into a nightmare for unprepared Swedish parents of young children. Especially if you manage to fly here on a Sunday afternoon - when basically everything is closed and there isn't even a small grocery store open... (see tip 3). Vacationing in France is like vacationing in a time zone 2 hours west, set your clock to sleep longer in the morning and stay up later in the evening, carrying snacks in your purse when the little tummies rumble.
A child-friendly restaurant in France is not like a child-friendly restaurant in the US: Most of the time, there are no highchairs, crayons, changing tables or children's menus. Be sure to bring your own entertainment and preferably a portable "baby seat" (fabric holder that you attach to the chair)
2. Taxi journeys
Do not count on car seats in the taxi. Bring your own or hold the child on your lap. Option one feels best.
3. Opening hours at supermarkets
Some good words to remember: Supermarché (super market), Épicerie (grocery store), Boulangerie (bakery), Pharmacie (pharmacy).
In France, you generally shop Monday to Saturday. Sunday is rest day. Some grocery stores and tourist shops are open for a short time on Sunday morning, but if you need something important like diapers or baby food cans - shop for it on Saturday! Also keep this in mind when you book a flight down to France on a Sunday!
4. Commute with a pram
It is not easy to travel on public transport in France with a pram. In Paris, you can't get down the subway with a pram without being weighed down by sweat and trembling muscles and having to lift it over both barriers and stairs. The bus is better, even if the space for prams and wheelchairs is not as large as on Swedish city buses. Bring a little one. light and collapsible trolley and you secure the transports.
5. Diapers and baby food
Diapers and baby food are available in all shapes and varieties at supermarkets and pharmacies. You may not find your favorite nappy everywhere (although there are plenty of Pampers), so you have room in your luggage - bring as much as you can. This also applies to children's food, although the children's food we found felt creative and well prepared, the little super-tasters are often used to the flavors of the Swedish brands. It can also be difficult to keep track of the contents of the cans if your children have allergies - it is not always that the front shows all the ingredients.
6. French breakfast
You just have to give in. Whole wheat bread and oatmeal are not so hot. However, pain chocolate and croissants are. You might find toast with jam or chocolate cream. The advantage is that it is usually no problem to get the children to eat the light small breads. The downside is that they are hungry again a quarter of an hour later.
7. Rental car
Cars in France are not big. A full size car with plenty of room for 4 people and luggage may sound like a good idea, but you discover at the first parking that there is a reason why the rental cars are small. Bundle up, pack less and be sure to pre-book a car seat (or bring one from home) to ensure you get one. If the rental car company you intend to book with us does not have the option of booking a car seat in the right size - call and check just to be safe.
Have you been here? What did you think of the destination?
Been there - didn't like it!
1
Not keen at all to go here!
0
Eva Gyllenberg
Travel blogger, gastronaut, photographer and family adventurer with over 55 countries in his luggage. Eva loves trips that include beautiful nature, hiking boots and well-cooked food. On the travel blog Rucksack she takes you to all corners of the world with the help of her inspiring pictures and texts.