With our credit card, we have access to airport lounges all over the world Priority pass. The quality of the lounges varies greatly and we have left some lounges as quickly as we walked in the door. But sometimes you find real gems, like Miracle lounge in Bangkok.
We rolled into the lounge at gate D7 in June, on our stopover between Dubai and Da Nang. After a red eye flight with about 3 hours of sleep for the whole family and a much too long detour at the airport to pick up the connecting boarding pass to Da Nang, we desperately needed some energy. We first went to Bangkok Airways lounge (which is included for everyone who flies Bangkok Airways), but we more or less turned in the door. It could just as easily have been a bus terminal, with the only difference being that they served popcorn... On the way, however, we had passed another lounge - the Miracle Lounge - which turned out to be a Priority Pass lounge. Win!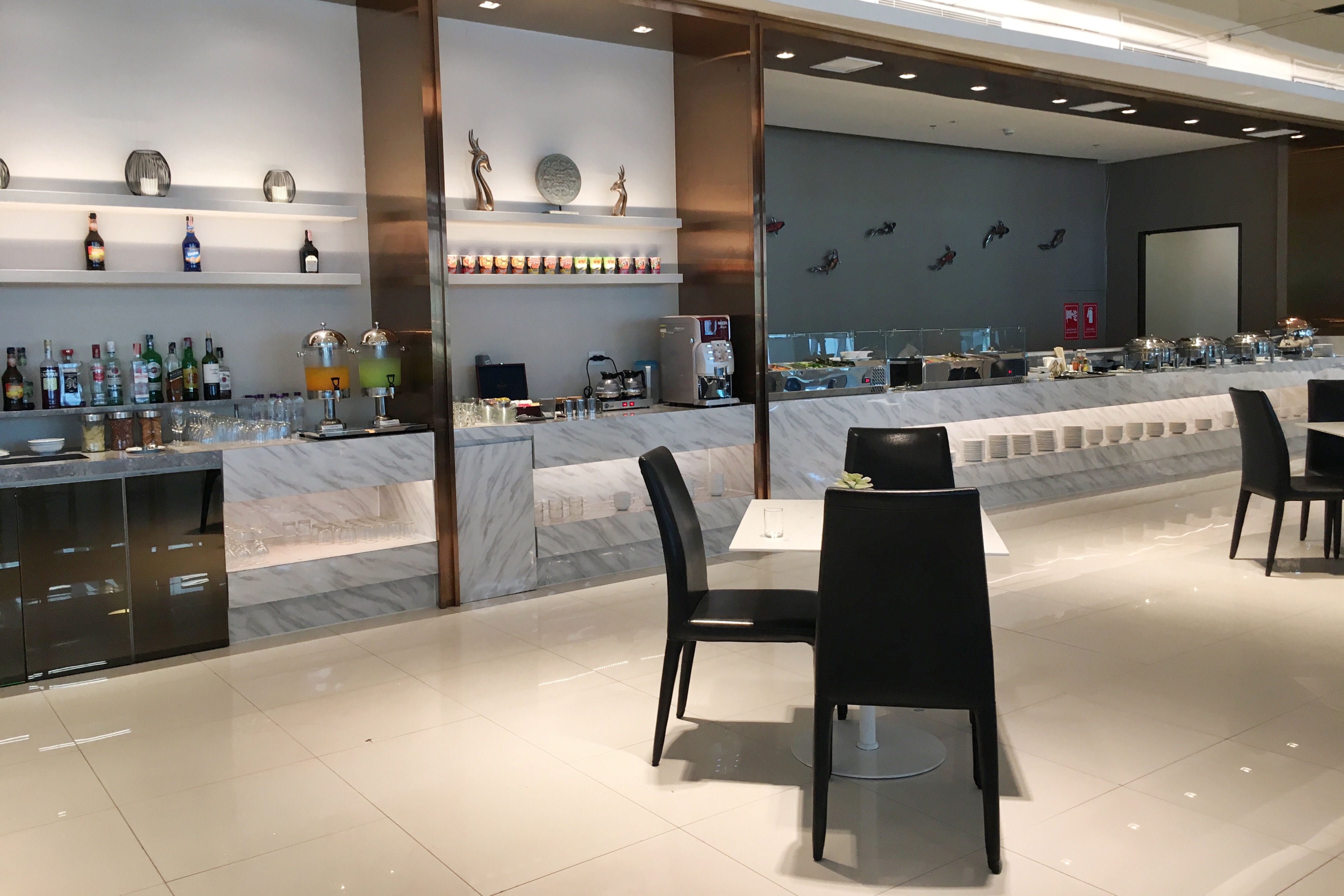 Finally somewhere to rest! The lounge turned out to be very fresh and stylish with bright and modern decor and plenty of seating. There were surprisingly few people in the lounge, almost a little deserted, so it was no problem to vacate each other's armchairs for a little micro-sleep. In addition, there was good wifi which made us all a little extra happy after the night flight.
A full breakfast was served when we were there, everything from scrambled eggs to pancakes and fruit. The pastry table was extensive and had lots of sweets such as muffins, but also hearty pies. Almost on par with a hotel breakfast! Of course there was also wine, beer, soft drinks, juices, coffee and drinks for those who wanted, although it always feels a little unnecessary that they serve alcohol at breakfast.
The toilets were really fresh and there was a shower with towels for those who needed to freshen up. The only slightly odd detail in the toilets was a sheepskin trap under the sink. Maybe not exactly what I would choose as a carpet in a toilet?
So, what was the family rating?
Very good! This is an oasis for weary travelers who need to replenish their energy reserves and get some food, rest and a bathroom visit without having to queue. Thumbs up! We will keep this lounge in mind for the next time we pass through Bangkok!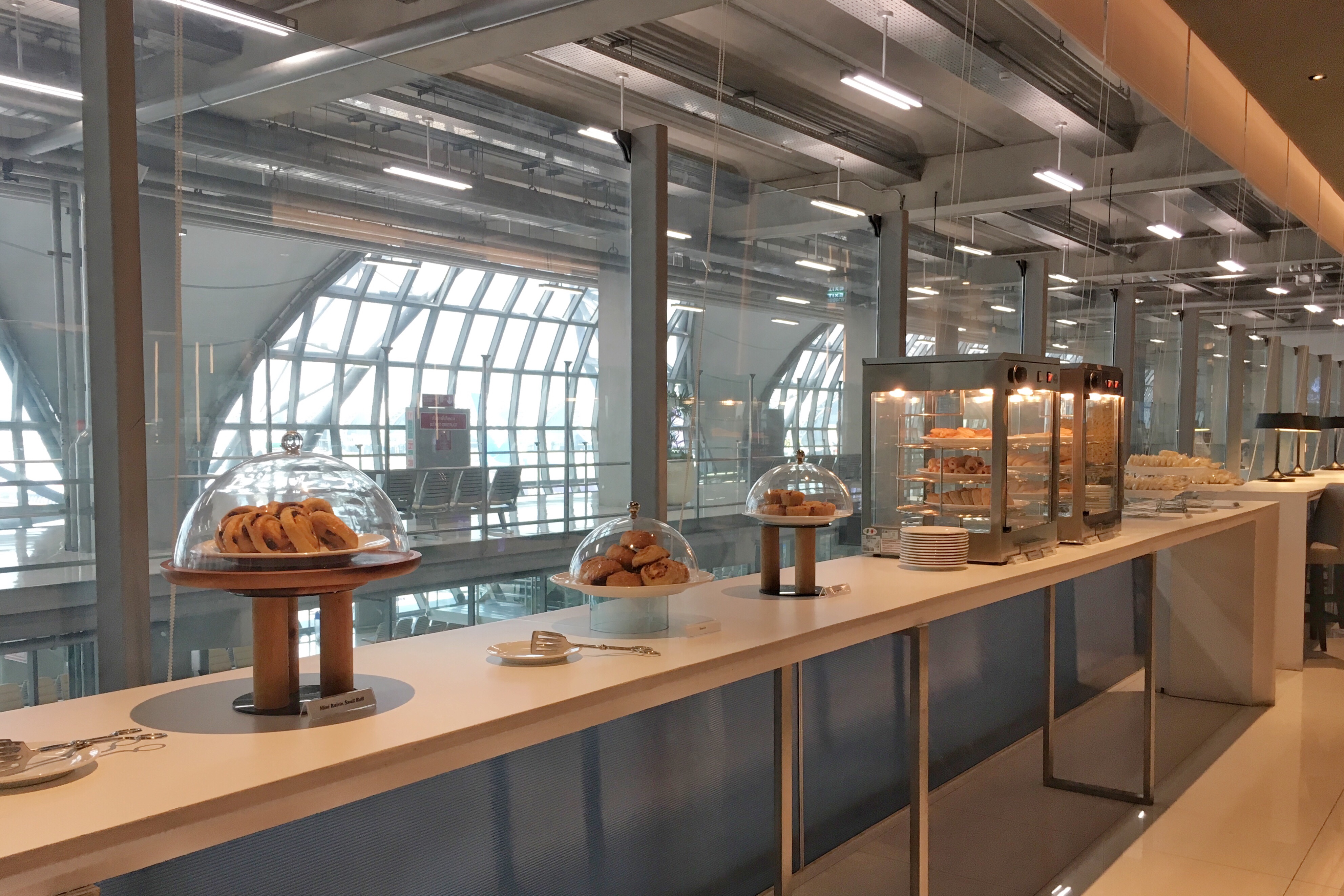 Do you want to read more from Thailand?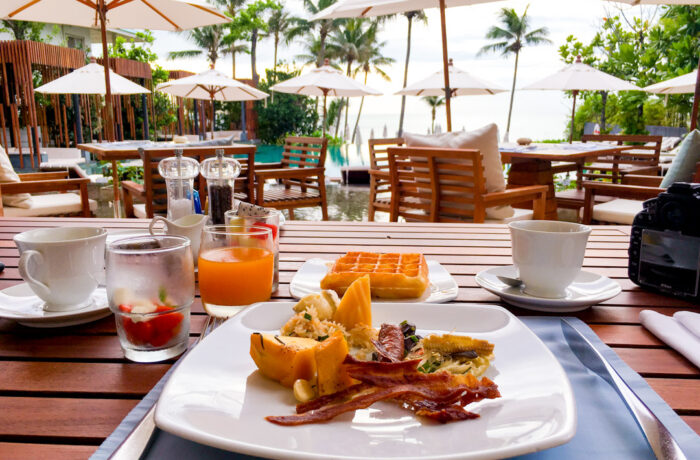 As I walked up the wide stairs to the hotel entrance, I felt…
11 October 2017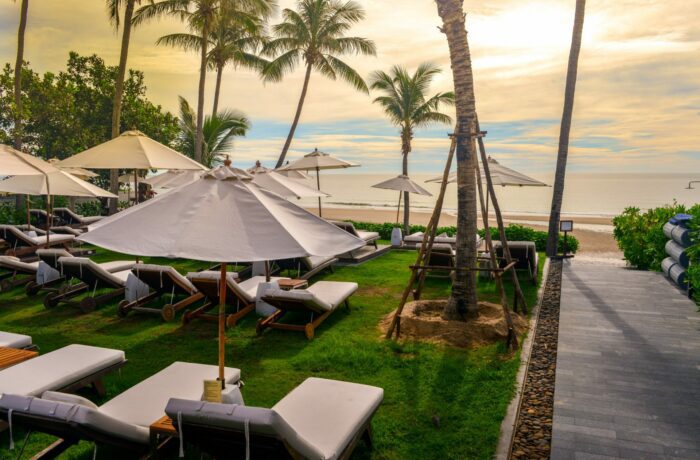 Where in Thailand should you go? Which of the Swedish favorites Hua Hin and Phuket is…
August 11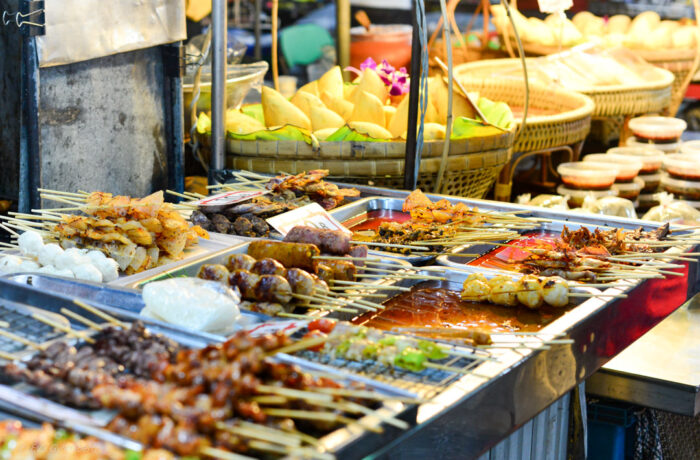 We are all Thailand travelers! This list is not specific tips for Thailand, it…
26th April 2017