The visits to Kristianstad were made in connection with press trips with Visit Kristianstad, but all thoughts and opinions are, as usual, my own.
In Skåne, the gastronomic experiences are close together and you rarely have to go further than the next village to find a lovely farm café or an innovative village restaurant. In Skåne's north-eastern corner near Kristianstad, it is absolutely bubbling with taste experiences these days. When we visited Kristianstad, we had time for perfect tasting menus, chocolate in abundance, classic patisserie vibes, lunch among the apple orchards and probably the world's most beautiful basket of mash! Come along to 5 places to eat and have coffee in Kristianstad that will make your taste buds sing!
Updated 2022-06-13 with Harastorps Café & Gårdsbutik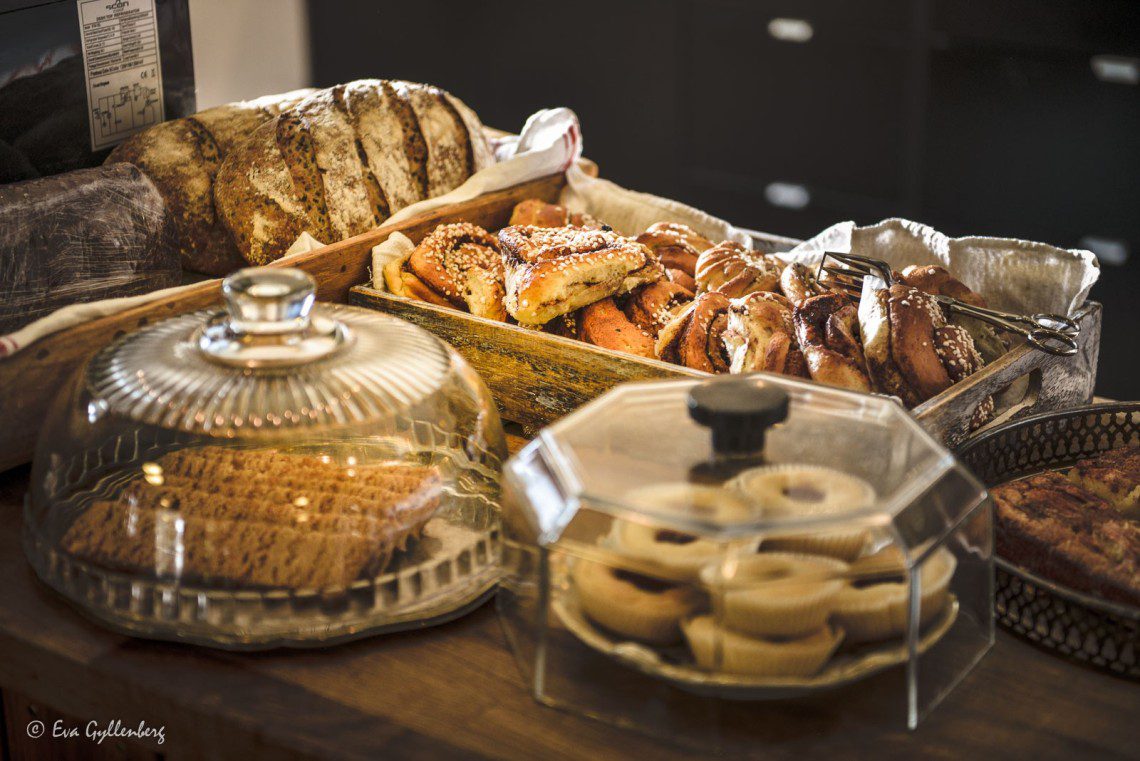 1. Minas chocolate studio – Chocolate chocolate chocolate!
I've met very few people who don't like chocolate. Chocolate is not just candy, but a treat. Sometimes even pure happiness. At fine Mina in Fjälkinge, 2 miles east of Kristianstad, you will be taken to the promised land of chocolate. Mina's chocolate studio is the kind of place that I myself dream of one day owning. Beautiful surroundings, charming premises and a whole lot of love for chocolate - could it get any better? We drank light roasted coffee from Trollebygden with melted chocolate and enjoyed Mina's popsicle sticks made from milk from the cows at Trolle-Ljungby. Since my sweet tooth also loves licorice, it had to be a licorice ice cream topped with white chocolate. I just say mmmm mmm mmmm!
Take the opportunity to buy some of Mina's fruit chocolate in bulk and a few bags of her dark chocolate with sea salt. Fortunately for me, there is also a small online store, so I can stock up on chocolate even here from home in Stockholm!
Mina's chocolate studio
Tostebergavägen 766
291 69 Fälkinge
Map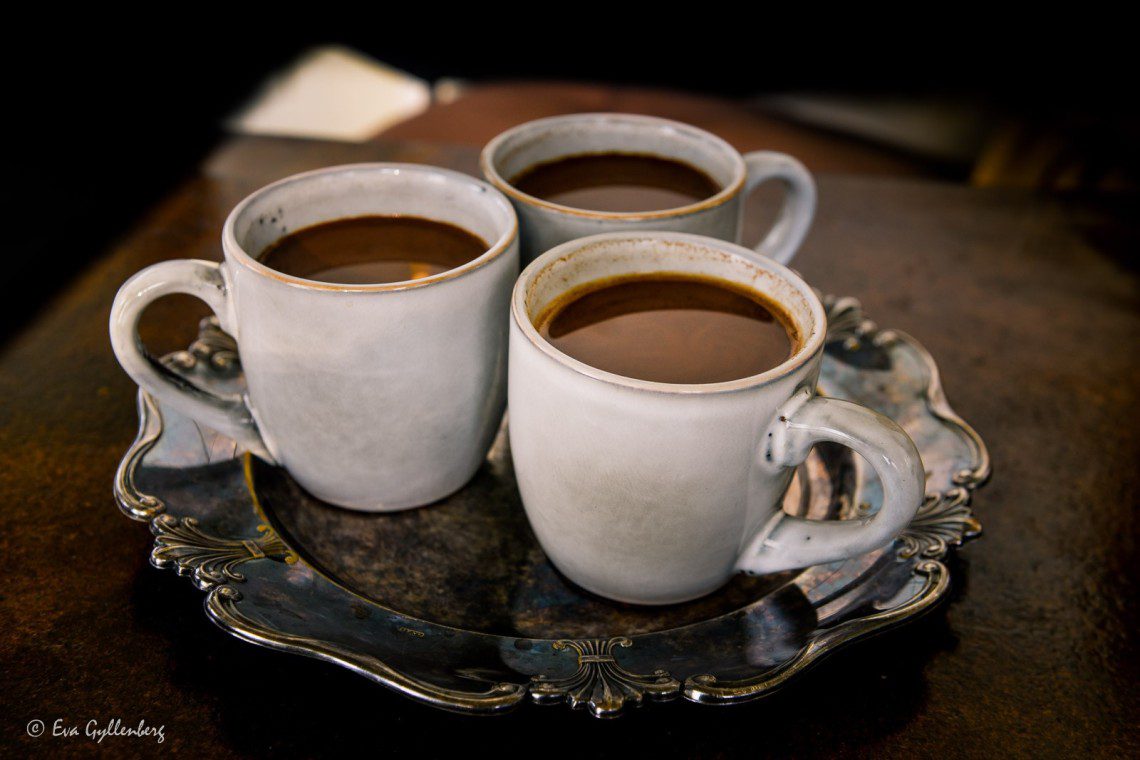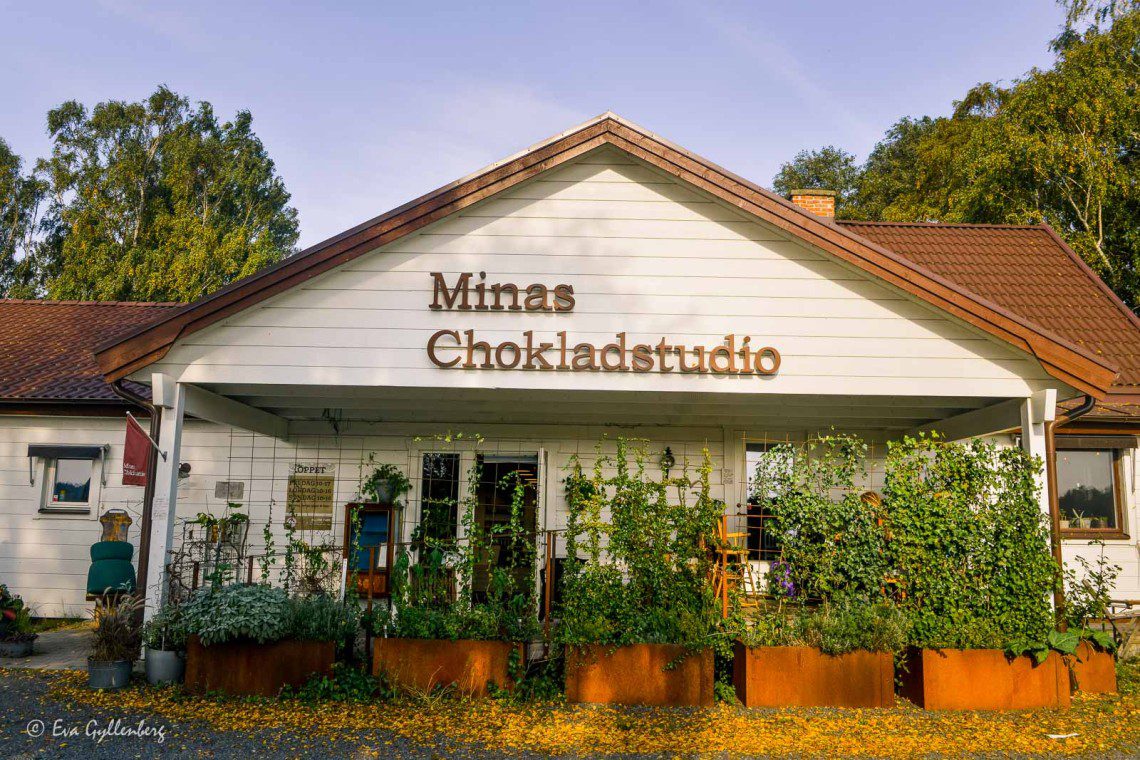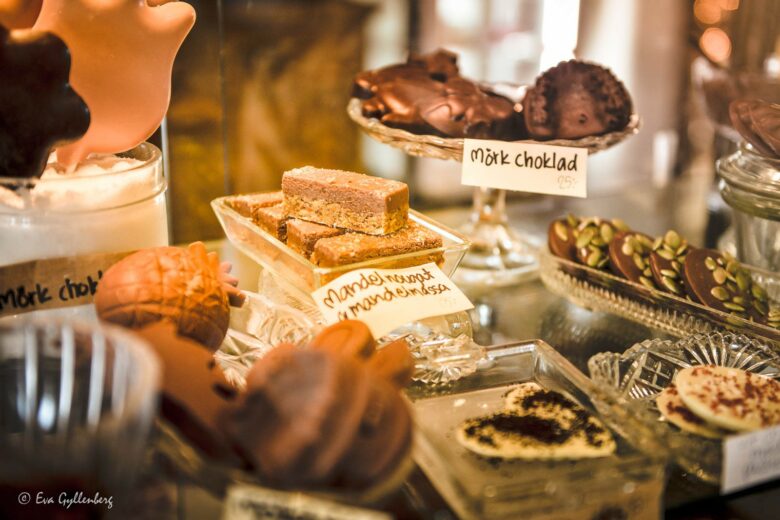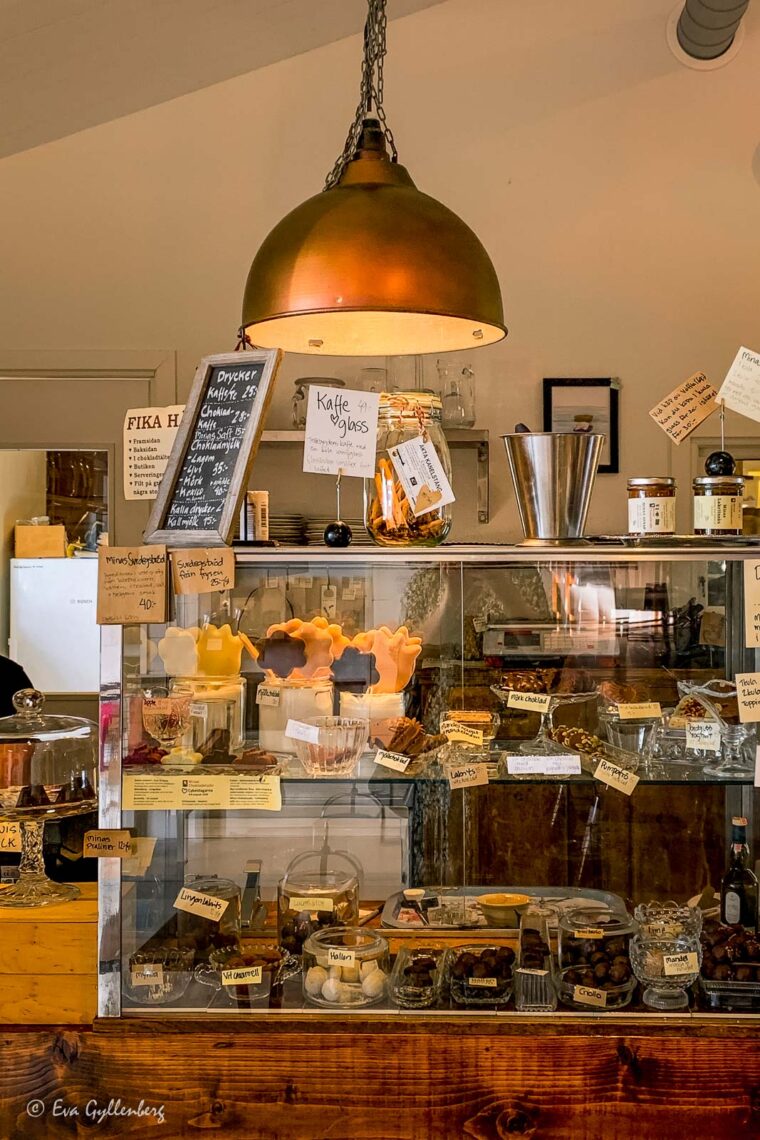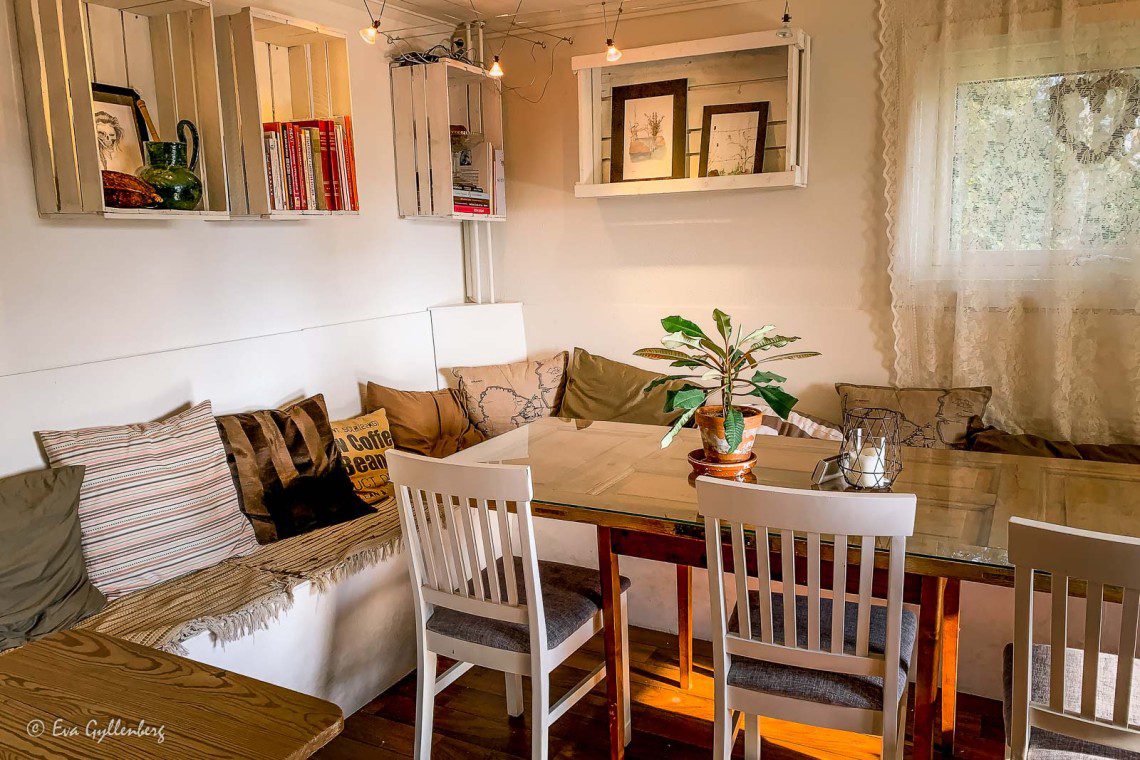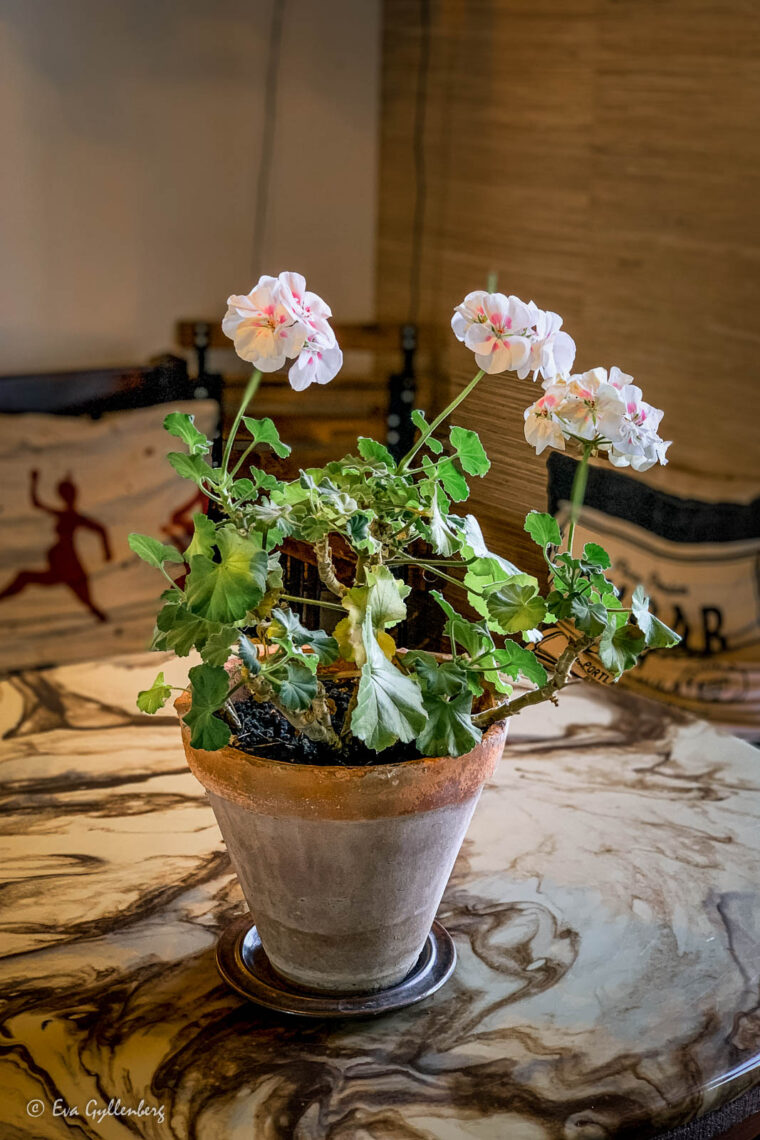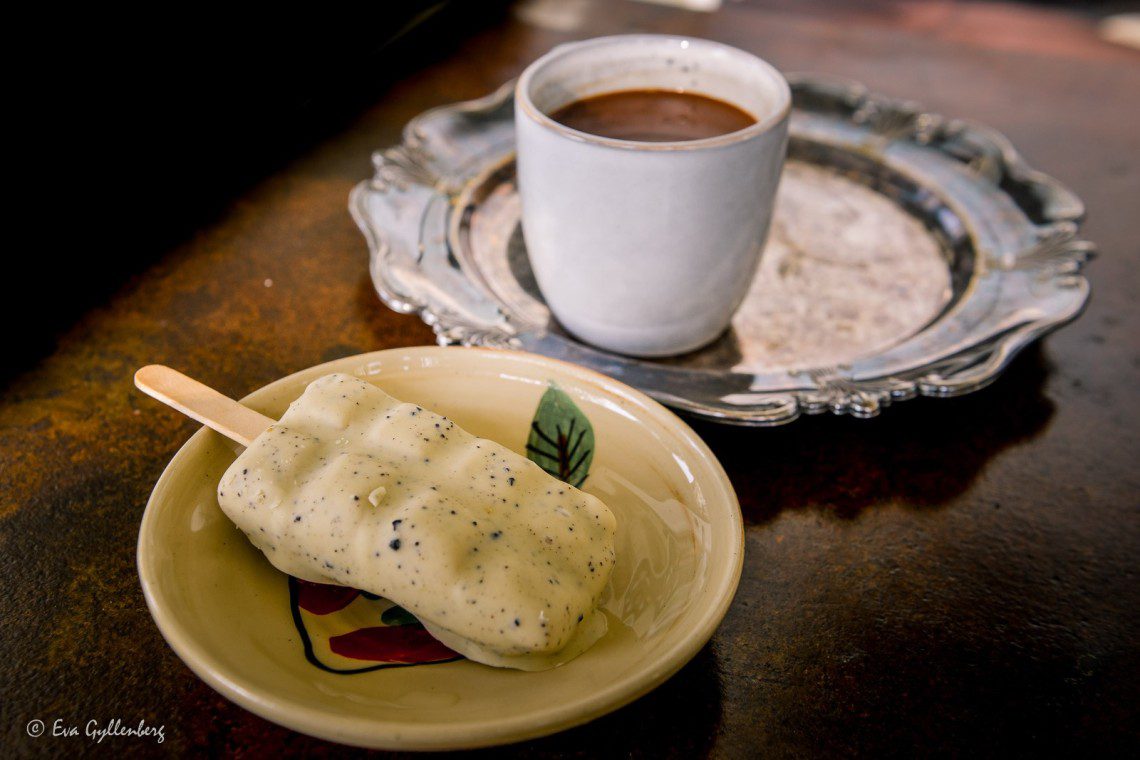 2. Smaca – Kristianstad's food star!
At Lilla torg in Kristianstad is a restaurant that really took us by storm! Martin Skoog's lovely restaurant Taste offers regional produce, classic dishes with an innovative local twist and super lovely and knowledgeable staff. Every single dish was a perfectly balanced balance of acid and salt and both the order of the dishes and the arrangement were very appealing. A big thank you Martin and staff for a fantastic overall experience of dining perfection! I just say one thing – don't miss this restaurant if you are near Kristianstad!
We ate a five-course tasting menu which consisted of:
Brioche with chanterelles and trumpet mushrooms, John's wort broth and John's wort cream
Raw beef with smoked 63-degree egg yolk, hazelnut cream and pickled kohlrabi
Chard with cucumber and snap peas, browned butter cream, dill and breadcrumbs
Pork skin with Anna fries, red wine sauce, chanterelles and priest's cheese cream
Dark chocolate and coffee cream with raspberry ice cream and meringueg
What was the best? Difficult choice, but it's probably between the mushroom brioche and the char. Feel free to take a look at their drinks menu too – it's well selected and contains some real gems! Have you heard of raspberry cognac? Didn't think so!
Taste
Cardellsgatan
291 31 Kristianstad
Map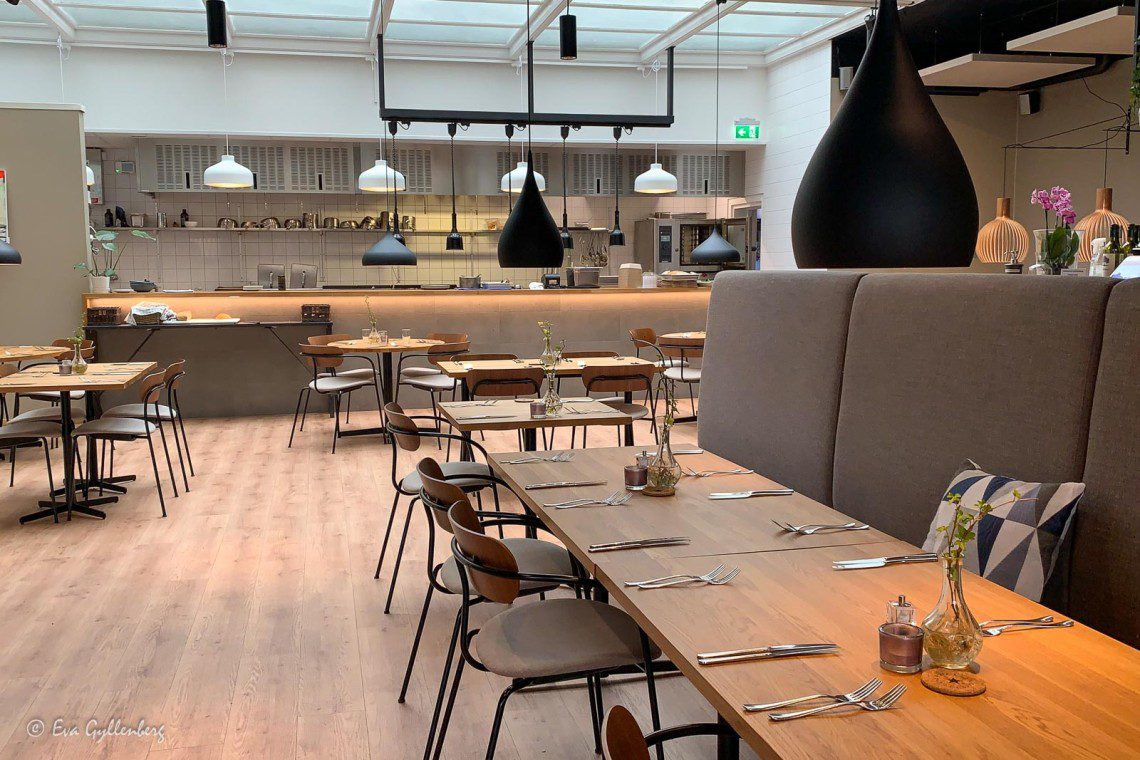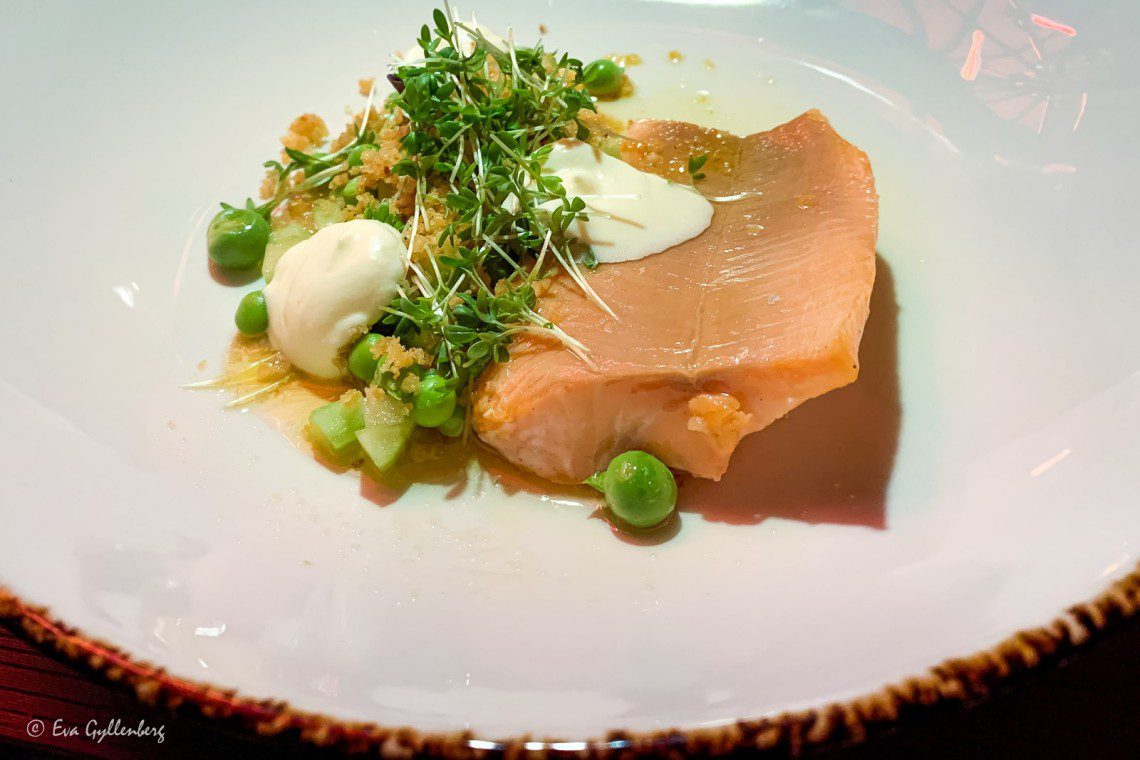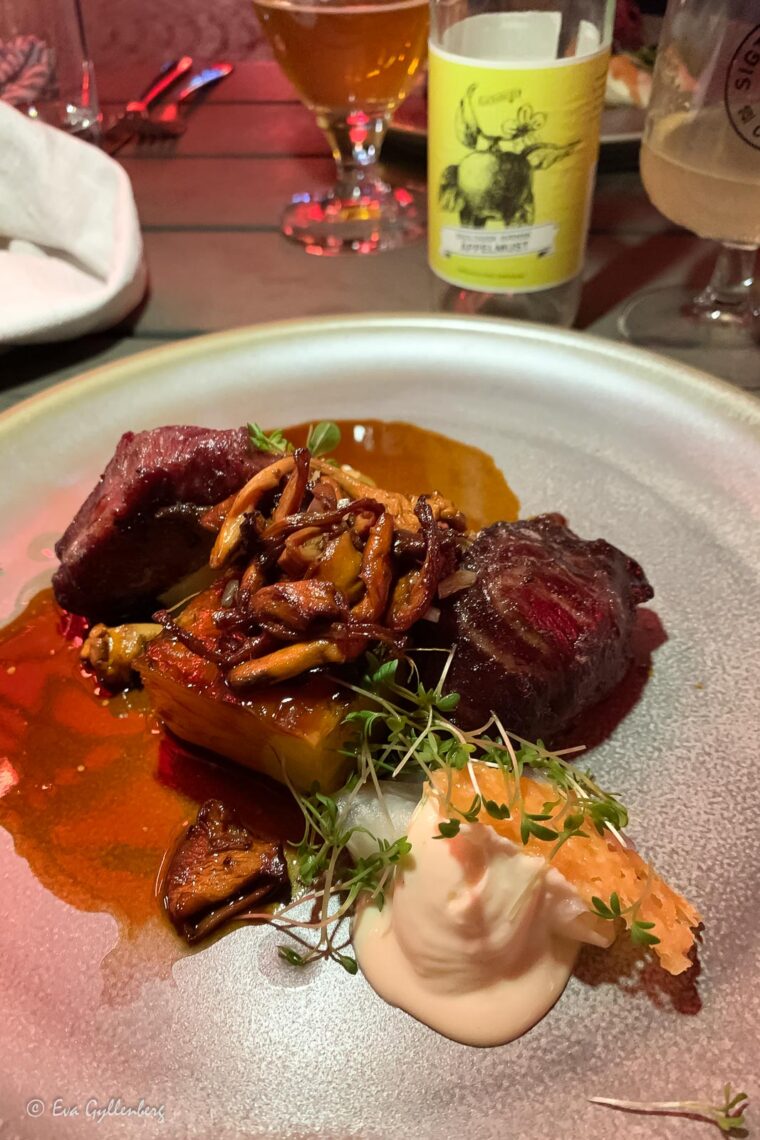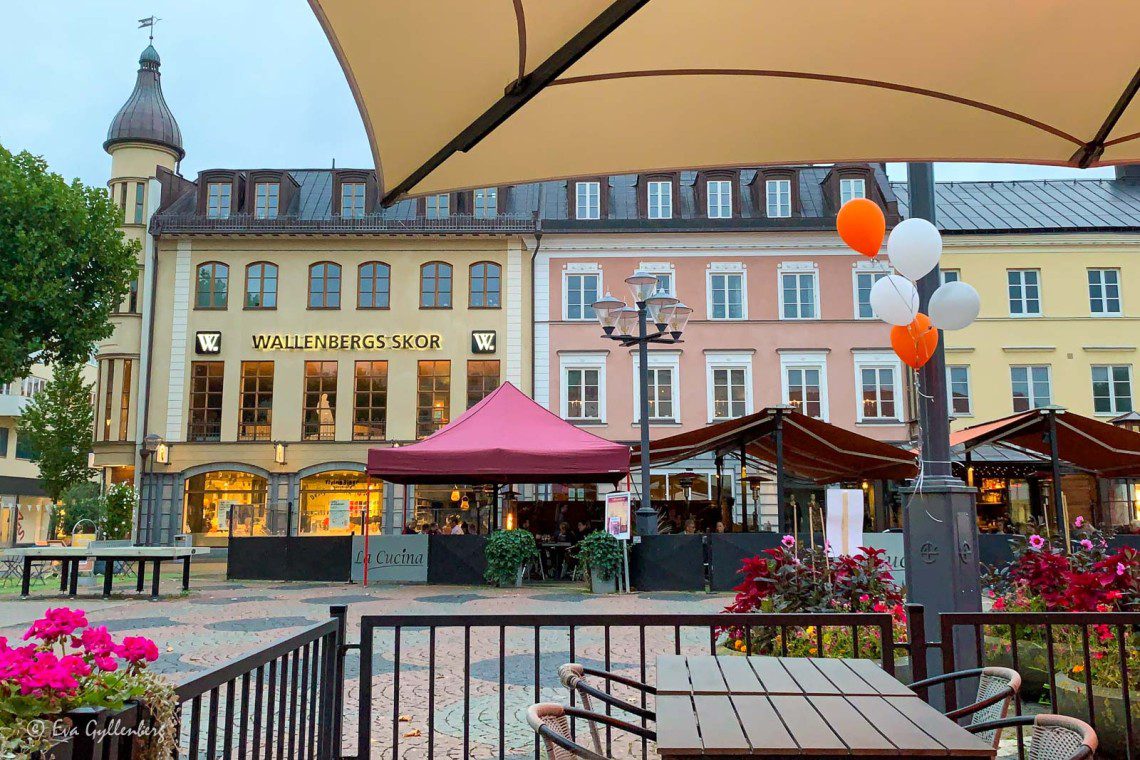 3. Harastorps Café & Gårdsbutik – Something good for everyone
Just north of Kristianstad, a pink castle appears somewhat unexpectedly among the farms. According to the official story, Wrangel built the castle in 1810 for his servant, as thanks for long and faithful service. The unofficial story? That the house was built for the mistress, at a reasonable distance from his own estate...
Today the castle is a private residence, but right next to the castle is now Harastorp's cafe and farm shop. Here, Pia offers steaming fresh home-baked buns and cakes, serves a well-prepared lunch and scoops ice cream. In the farm shop you will find a large selection of locally produced meat and vegetables, but also interior items and spices. We ate some fantastically juicy kamben with potato salad for lunch and I bought both truffle salt and fresh potatoes from the farm shop. Well, yes, it may happen that a lukewarm bun with icing and a coffee also slipped down before we left here. Good things must end with good things, right? By the way, it is said that a cake buffet has started to be served here, I think I need to go back again soon! 🙂
Harastorps Café & Farm Shop
Åbyvägen 300
29195 Färlöv
Map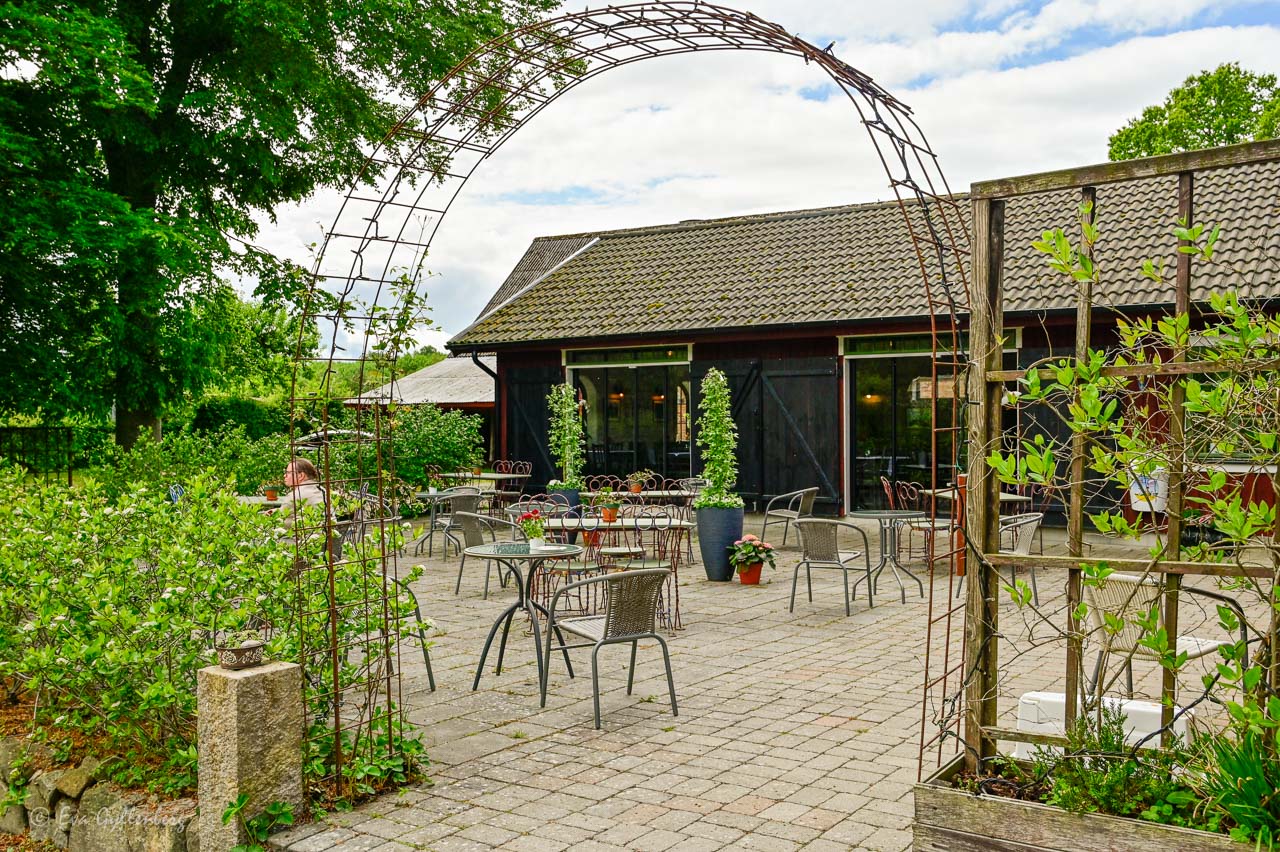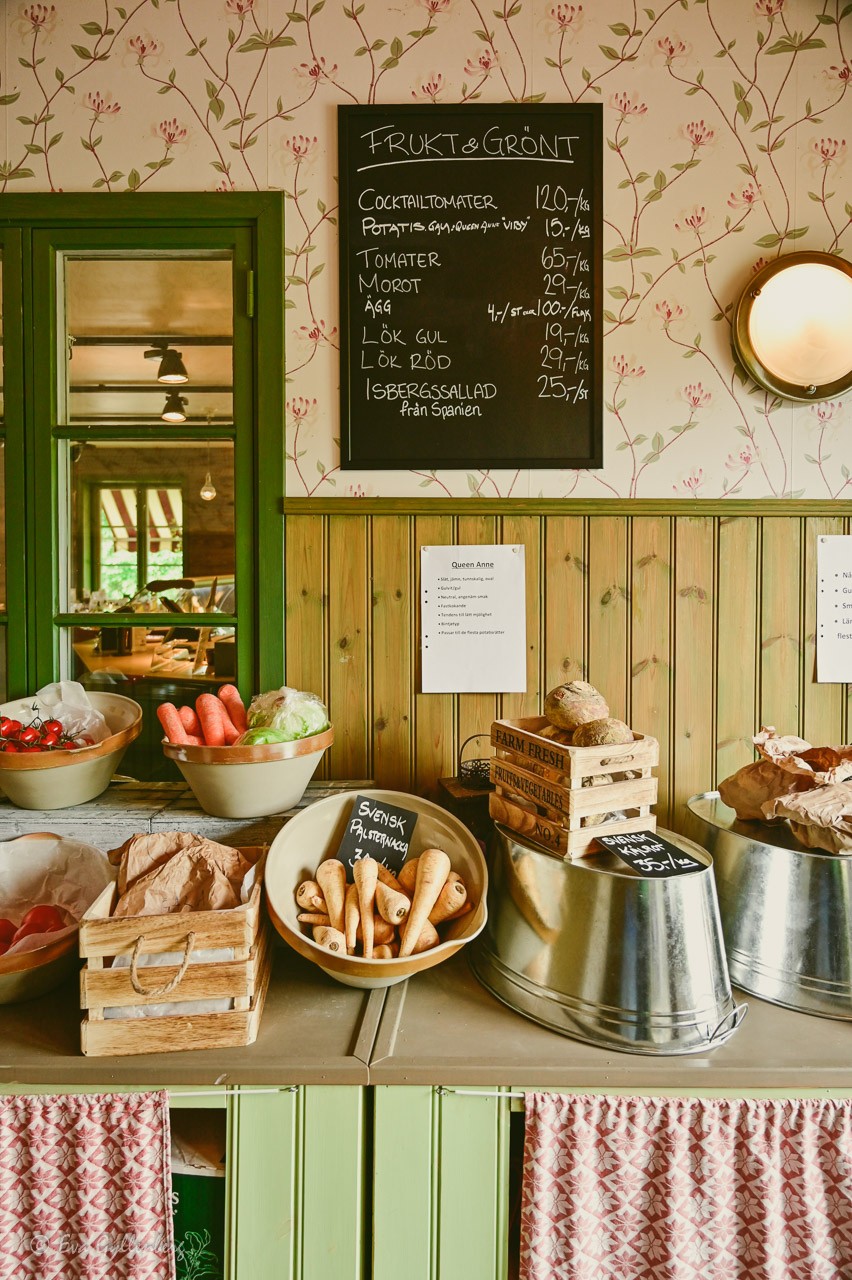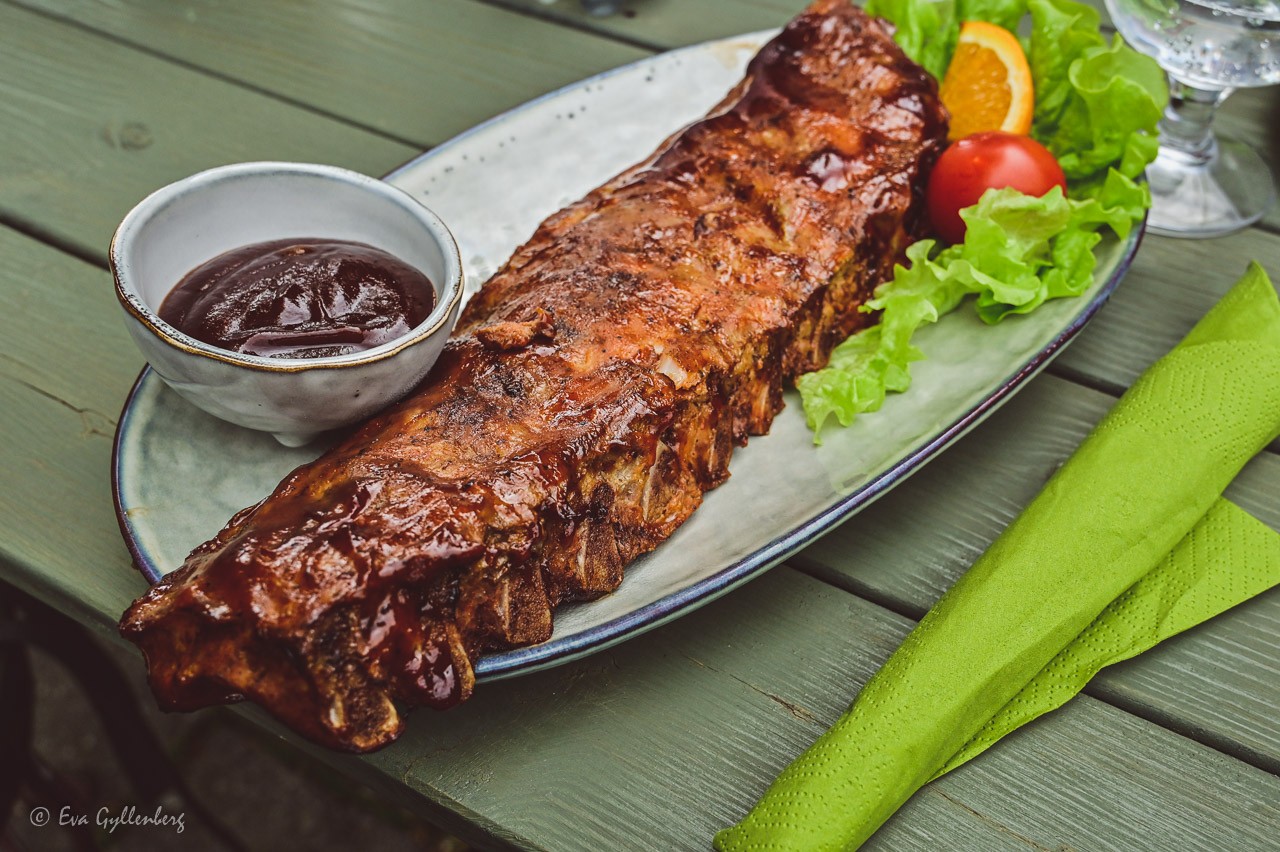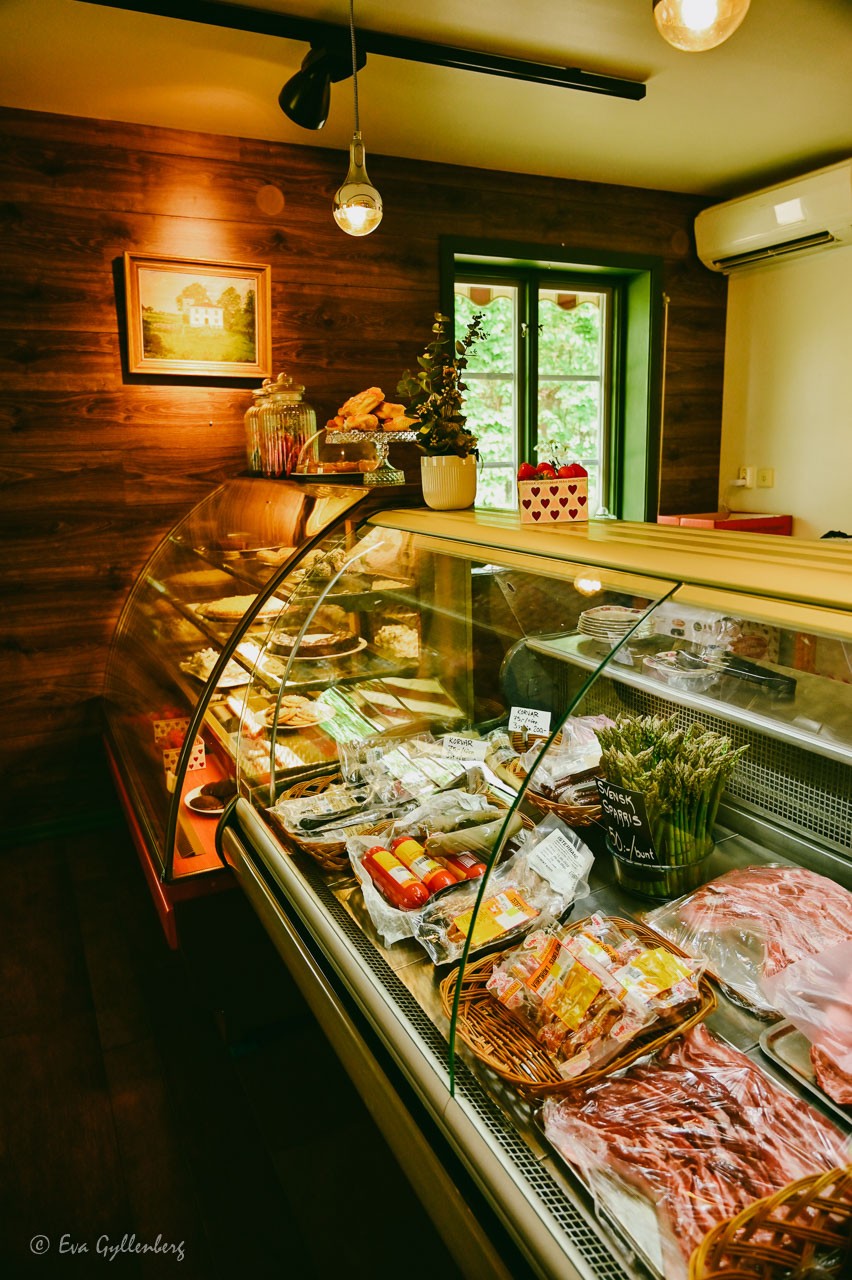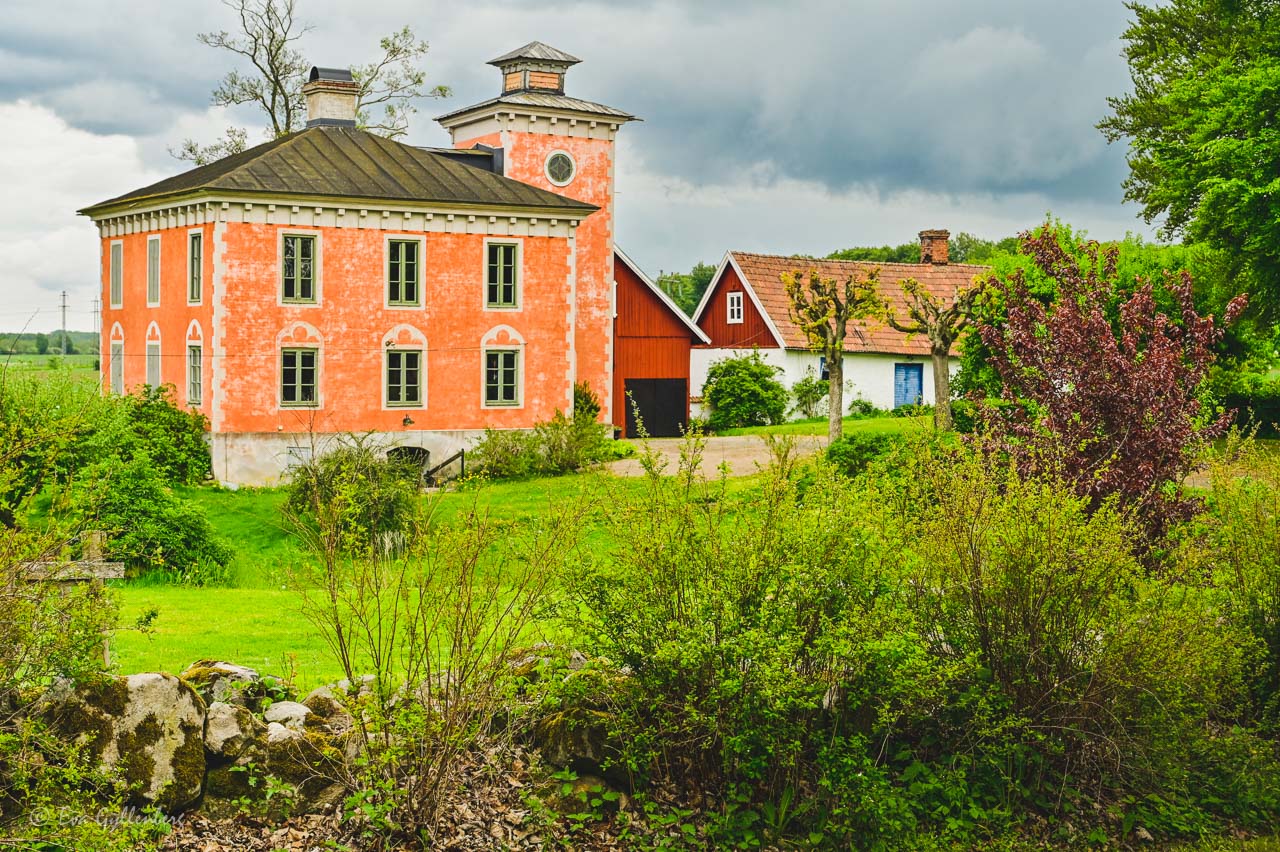 4. Vånga 77.1 – Fine lunch among the apple orchards
At Ivösjöns western shore among apple orchards and birch trees, you will find Vånga 77.1. A café, a delicatessen, a farm hotel and a b&b. We stopped here for lunch under the hop flowers, at an outdoor restaurant that served not only good food but also beautiful views. It was smoked salmon for me and wild boar burgers for the rest of the party, all accompanied by Vånga's own apple cider. Fresh, beautiful and very well prepared!
Before we left here, we bought Vånga's own marmalade with the flavors rose white and cherry. In retrospect, we should have bought more jars with us, because this good marmalade quickly runs out!
Level 77.1
Furustadsvägen 488
290 38 Villands Vånga
Map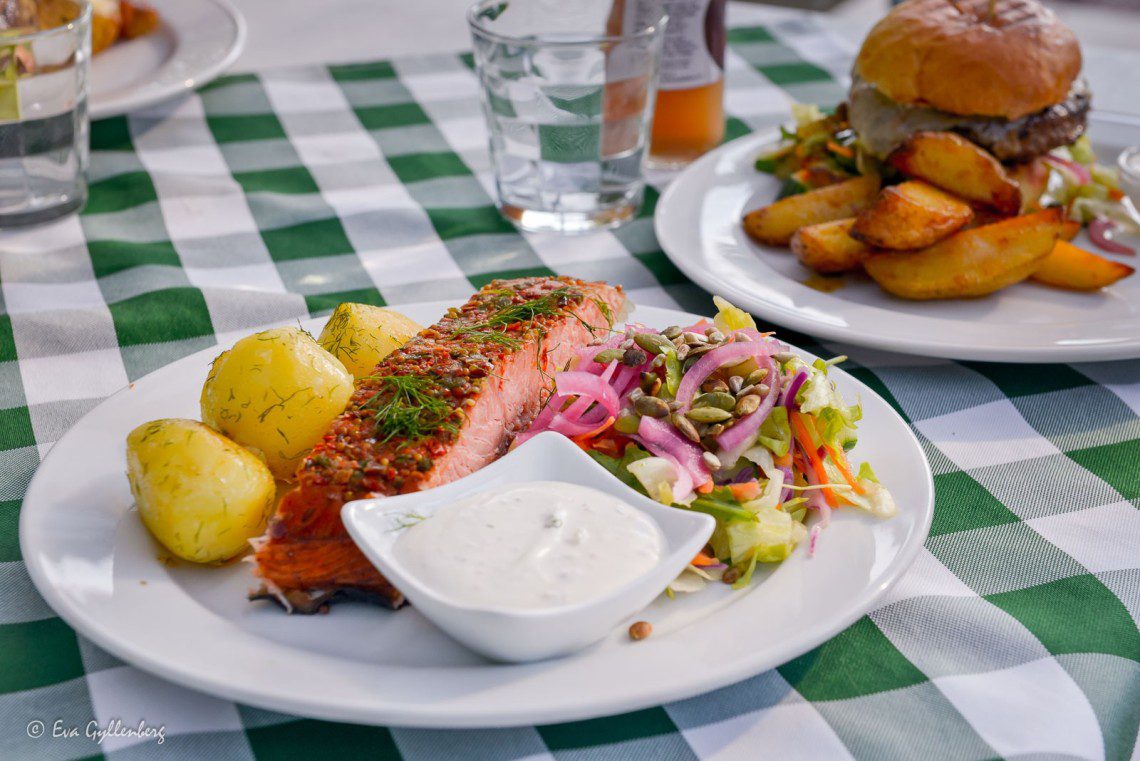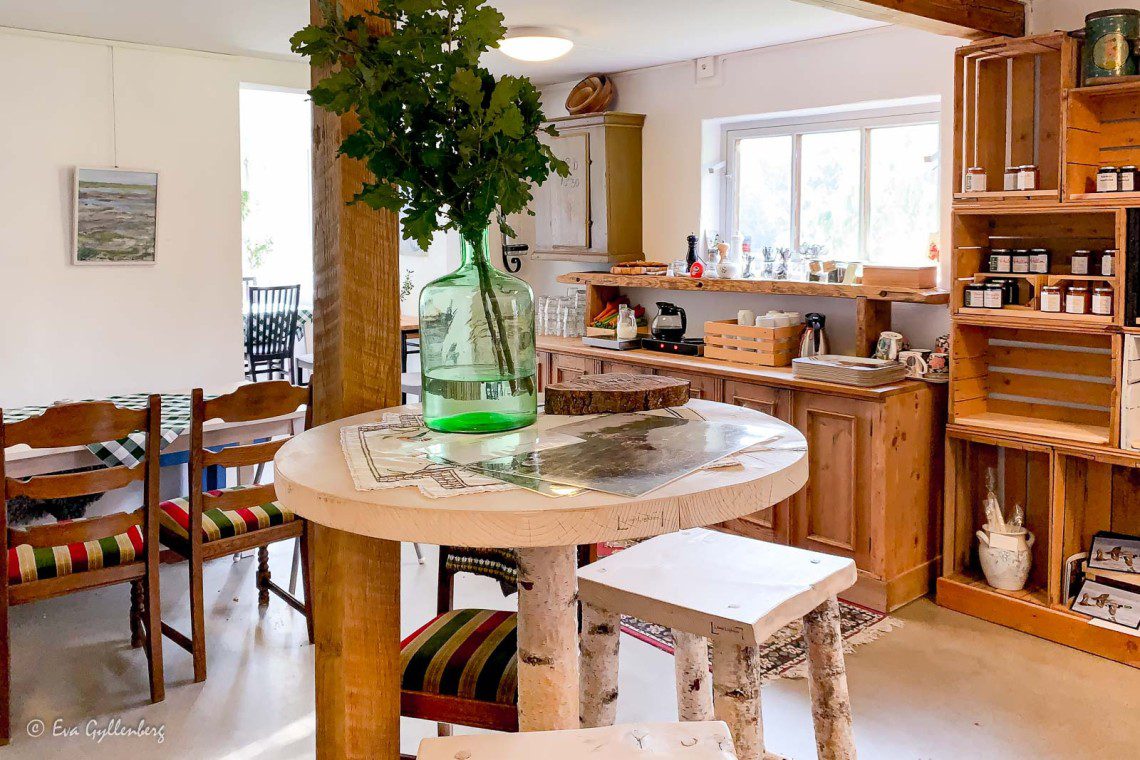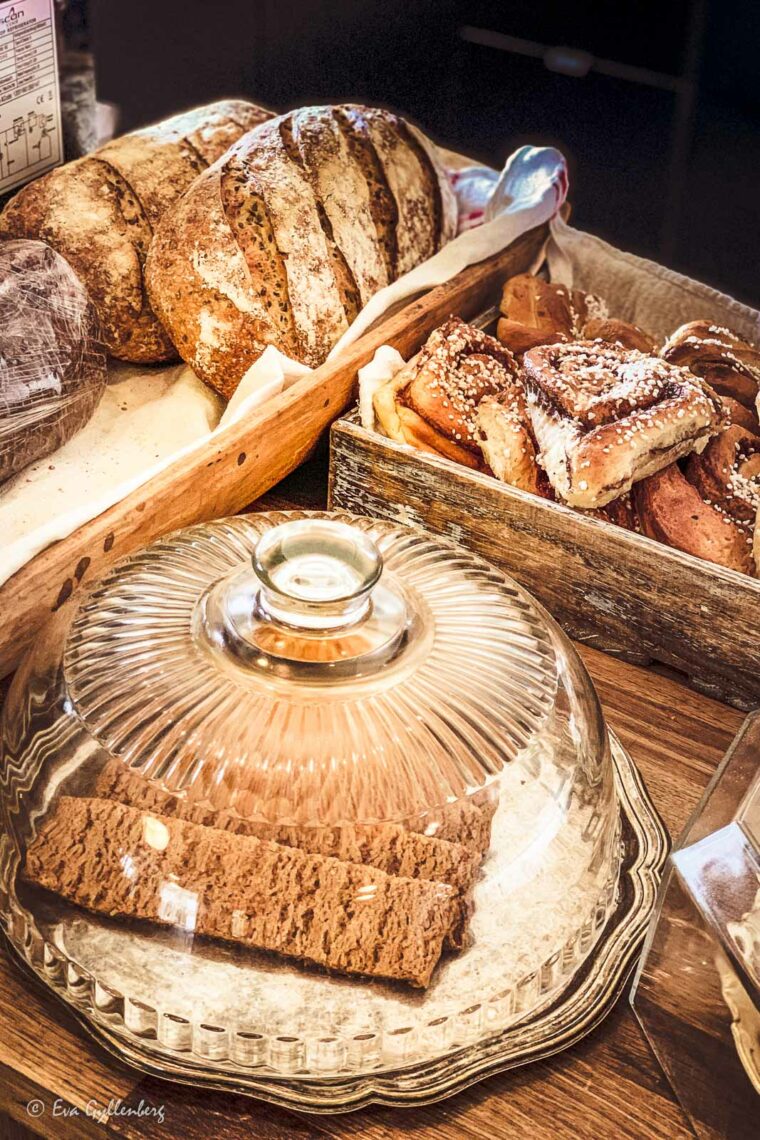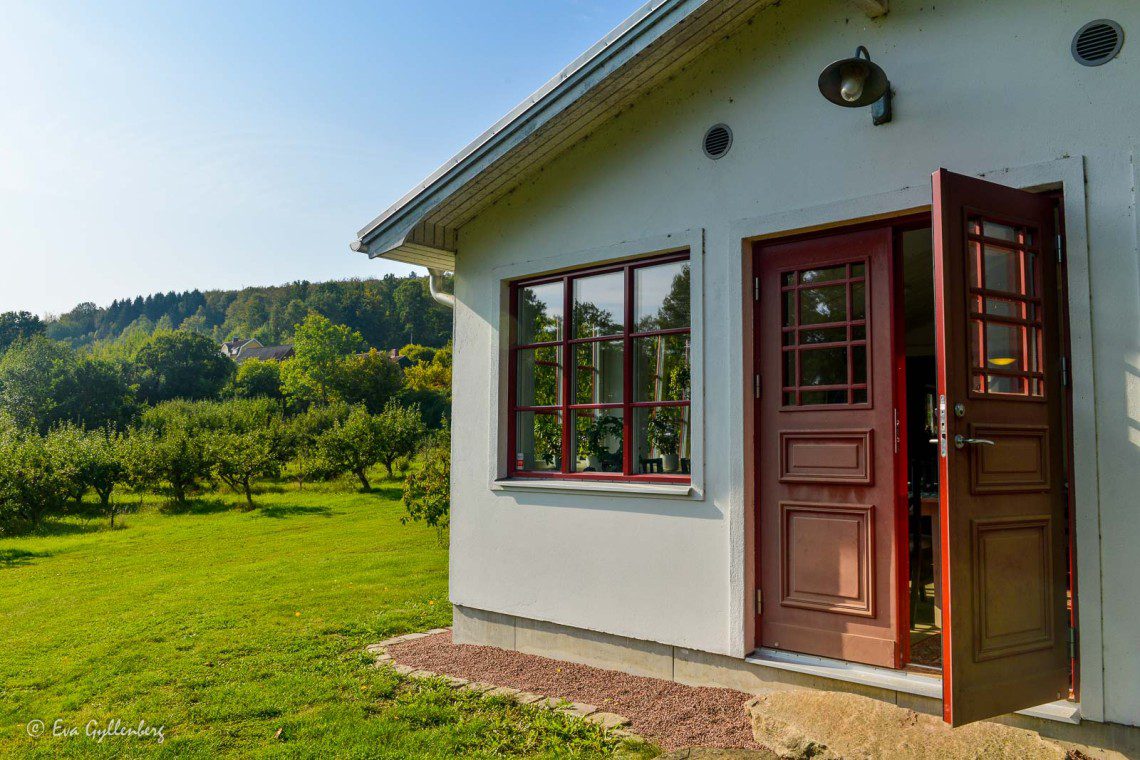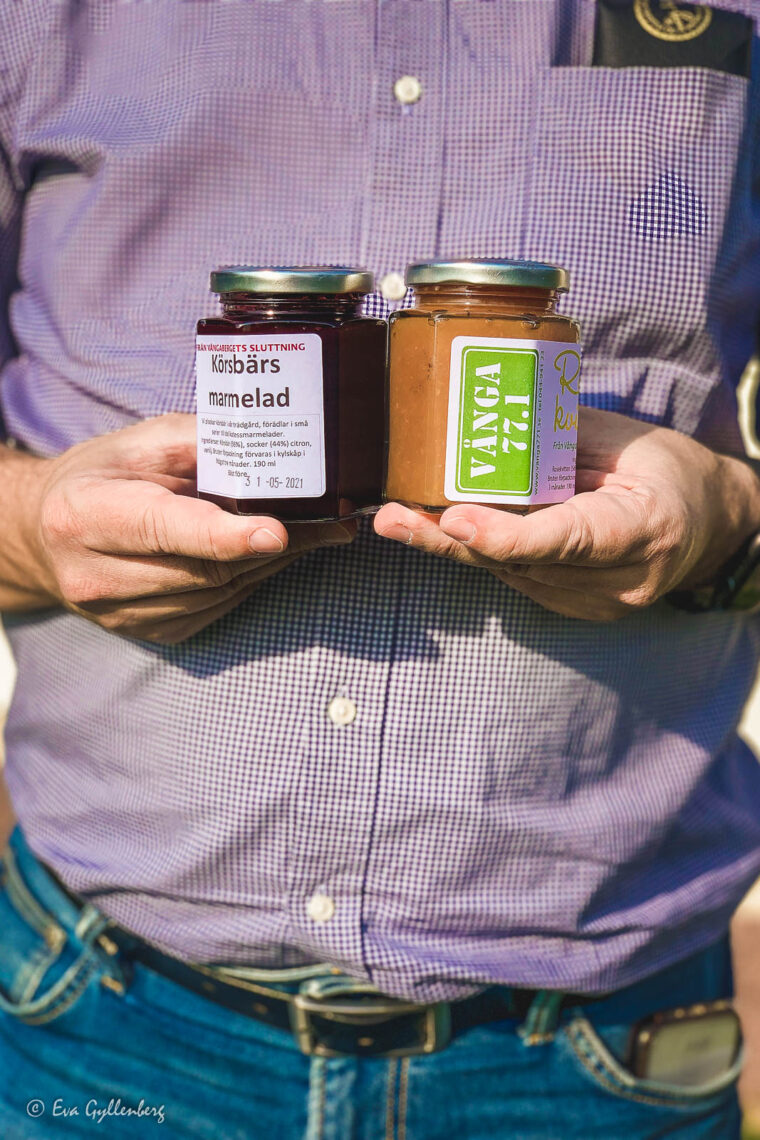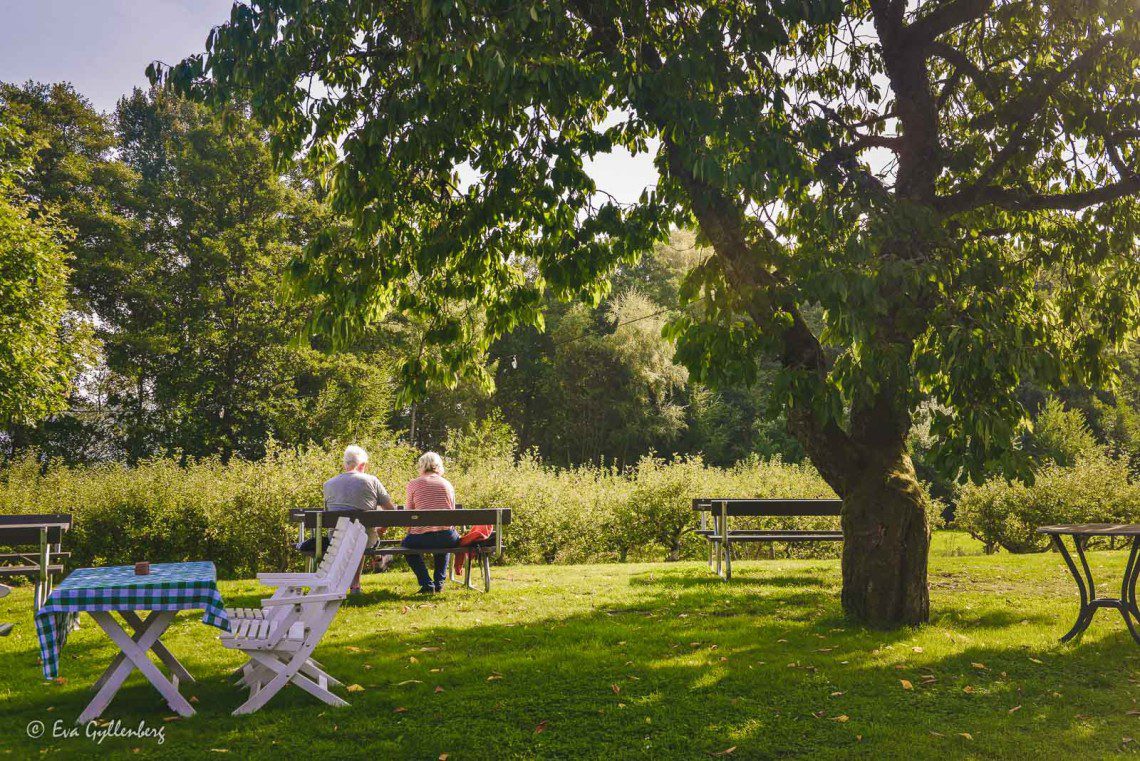 5. Conditori Duvander – Really classic cafe
If you've ever been to Budapest or Austria, you know what a truly classic café is. There should be pastries in abundance, lots of people drinking coffee and socializing (for a long time!) and classic premises. At Conditori Duvander in central Kristianstad, you get all this and also really good coffee. But a place that has been run for three generations since 1934 clearly knows how to do things!
Since 1988, one of Duvander's cafes has been located in central Kristianstad and the number of visitors this Saturday is large. We go for Duvander's chocolate cake, a chocolate mousse cake with passion fruit mousse and a mousse cake with three different types of mousse. All as good as they are beautiful! In hindsight, however, we came to the realization that we should have ordered the local specialty Killivipp, a meringue ball filled with chocolate cream and cream. We will definitely take it next time!
Pastries Duvander
Östra Boulevard 5
291 31 Kristianstad
Map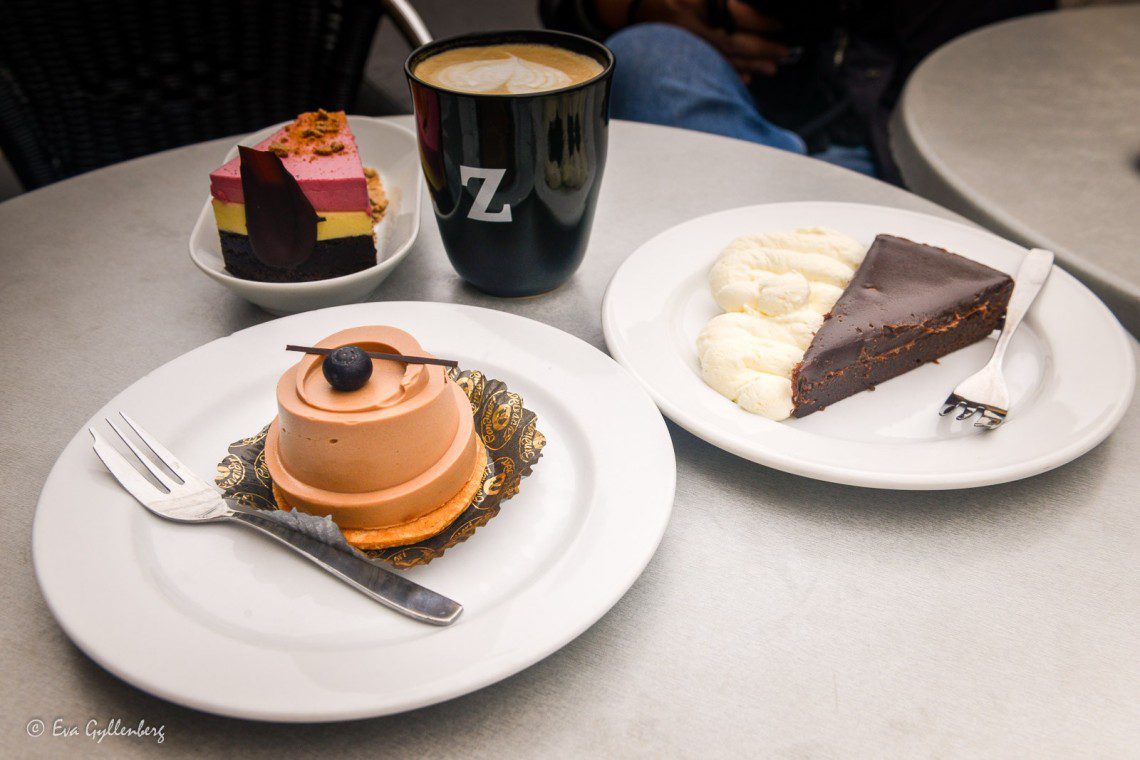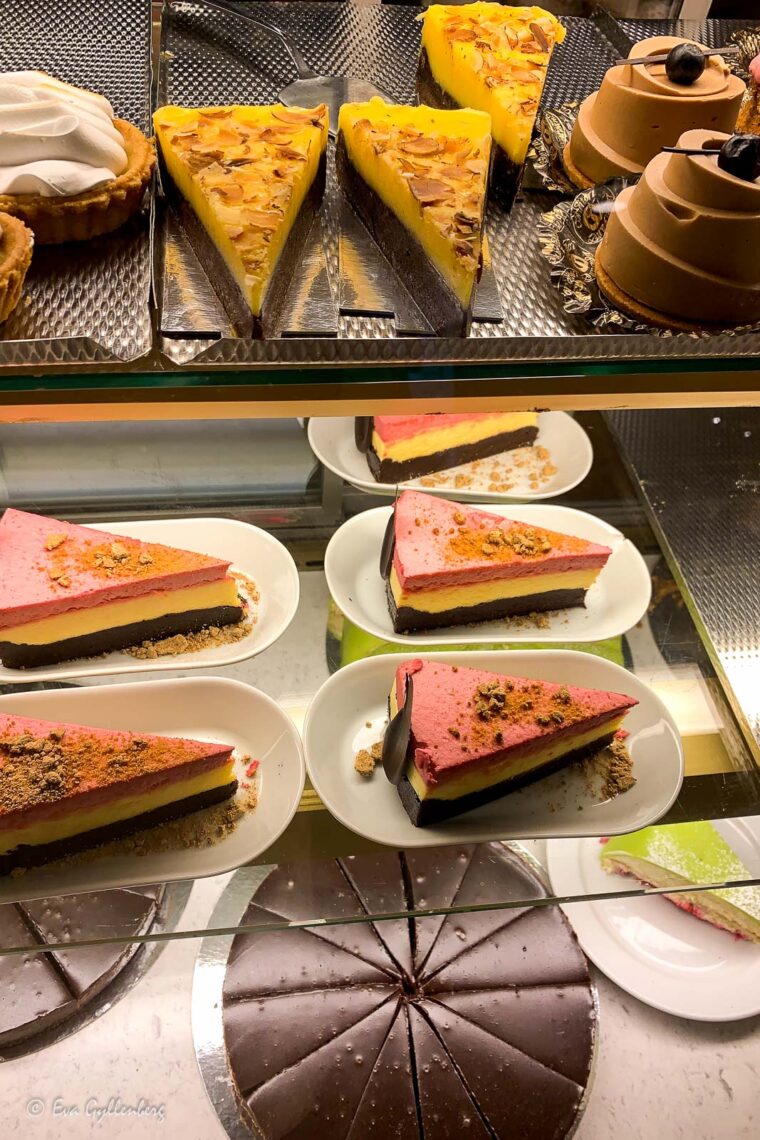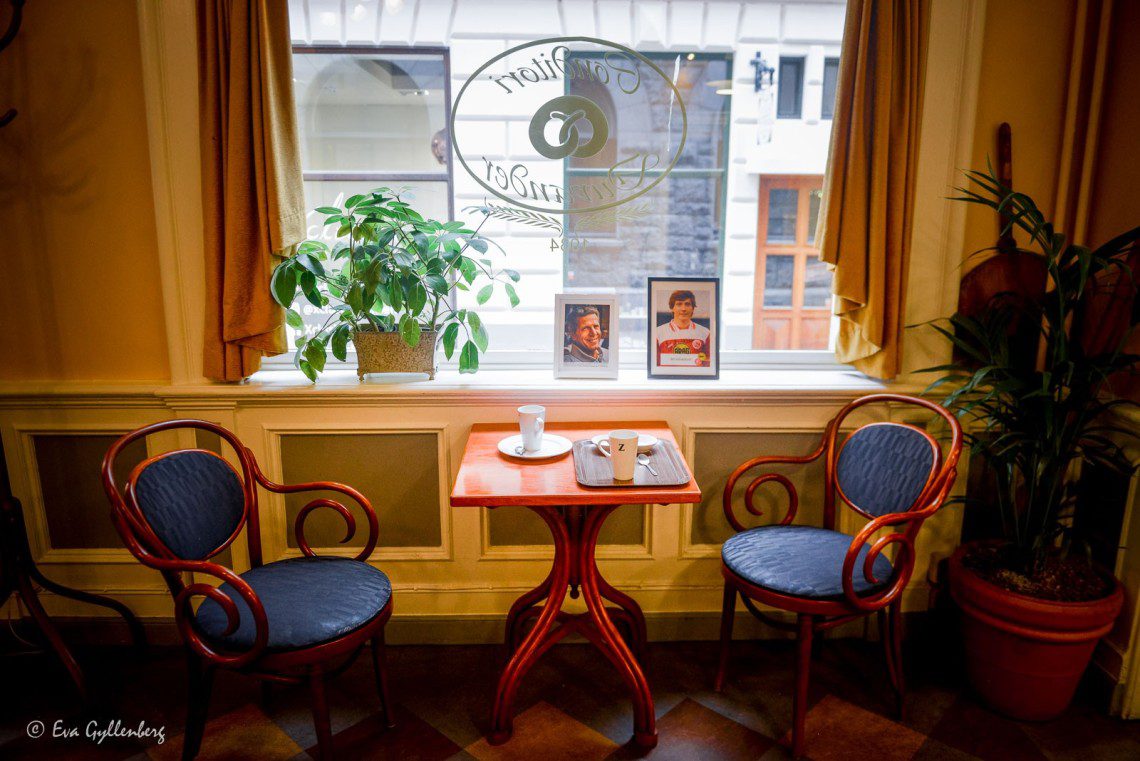 Want to read more of my travel tips? do not forget to like Rucksack on Facebook or pin the post on Pinterest!
Have you been here? What did you think of the destination?
Been there - didn't like it!
0
Not keen at all to go here!
0
Eva Gyllenberg
Travel blogger, gastronaut, photographer and family adventurer with over 55 countries in his luggage. Eva loves trips that include beautiful nature, hiking boots and well-cooked food. On the travel blog Rucksack she takes you to all corners of the world with the help of her inspiring pictures and texts.