When I was studying at university, I visited Tallinn for the first time. Maybe I don't need to tell you that it wasn't yesterday? If I remember correctly, it was the year 1996. At that time Estonia had become independent only a few years earlier (1991) after many years of occupation from the then Soviet Union and the Estonia disaster (1994) lay like a blanket of mourning over the country. I have memories of the beautiful buildings, the medieval restaurants and the ring wall and I remember thinking that this city must be one of the most beautiful places on the Baltic Sea. Since then, Estonia has become one of Europe's rocket countries. Nowadays a member of both the EU and the currency union and one of the five most digitized countries in the world. Would I recognize myself after all these years?
The last time I was in Tallinn I went by ferry. We had found some really cheap student tickets with Tallink that we couldn't resist. The cabin was so far down in the boat that I think we lived under the engine. At least the sound volume felt like we were sleeping inside the engine. However, the cabin wasn't the worst thing about the journey across the Baltic Sea, but my fear of going by boat over big seas. I couldn't get the Estonia disaster out of my mind and the boat trip over became pure torture. Since this trip, I have not voluntarily set foot on a large boat across a large ocean. For real. No cruises, no boat trips far from land and certainly not a night on board a boat in the dark. So this trip to Tallinn was not by boat, but by plane.
So, how was it to be back in Estonia after so many years? It is probably easier to list the similarities than the differences. Tallinn is a thriving city, with such forward-thinking, jack-of-all-trades and pride. We have eaten sooooo inspiring and good, met such sickly nice people, visited well-kept medieval buildings and enjoyed ourselves. The weather really wasn't the best, but what's a little rain when you get to experience new (and old) places?
Biggest surprise?
Tallinn has become a restaurant city to be reckoned with! Innovative, affordable and really good! Incredibly big difference compared to twenty years ago, when the only innovative thing I remember was that some restaurants served bear on the menu... However, I had googled a lot before the trip and booked us into some real wow places!
Greatest experience?
The old town is just as beautiful as I remember it. It is wonderful to stroll around here in the car-free little alleys among towers, churches and ring walls. Tallinn is like an exotic mix of the finest parts of Rothenburg od Tauber, St Petersburg and Stockholm.
Biggest disappointment?
There are just as many problems with pranksters in the taxi industry in Tallinn as in Stockholm, and it doesn't even help to take one of the companies recommended by the tourist office or the airport. We landed late (just before midnight) and got a very nice driver from the recommended Airport Taxi. It should cost around 10 Euro to go to the city center from the airport, but when we arrived the taxi driver wanted 20 Euro. Very sad, but not so that we couldn't fight so late at night. Hard to protect against this and too little money to be slow-witted.
Best souvenirs?
As usual, I found a mug for my collection, but what I was really after was a pair of knitted mittens. I had a picture of what I thought they would look like, but some just weren't there. Instead, it had to be a pair of substantial knitted woolen socks, with a pattern of lords. We also found nice Christmas decorations of old men and women in wood, painted in red and gold. They will be perfect on this year's Christmas tree! 🙂
Do you want to read more about Tallinn?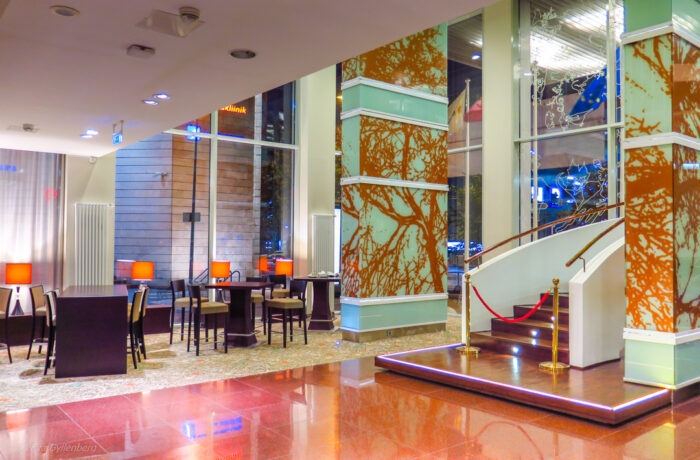 We have stayed at the Nordic Hotel Forum in Tallinn - an affordable and fresh…
9 October 2018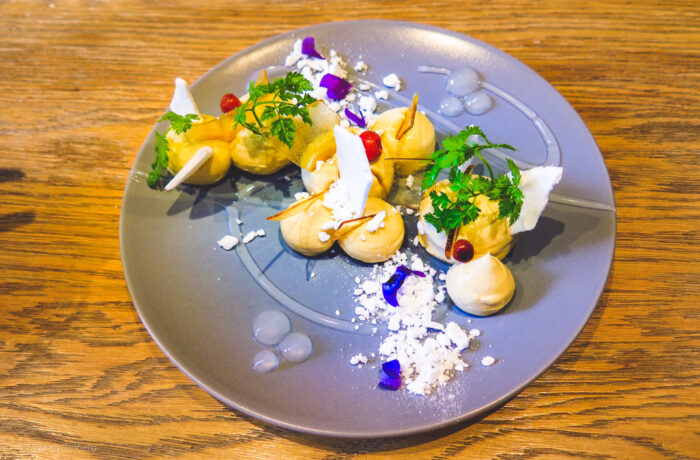 Tallinn offers trendy and unpretentious restaurants with an Estonian twist. These three restaurants…
20 October 2018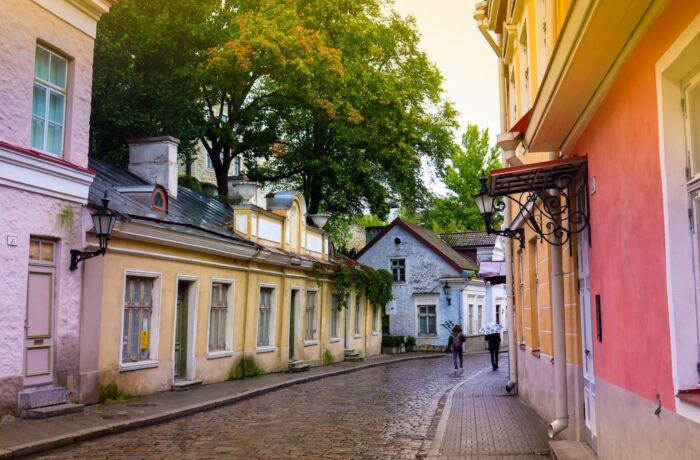 Here comes a cascade of pictures from our weekend in Tallinn. Specifically, 32…
November 17