The Tuscan city of Florence often ends up on American bucket lists of the "must see" in Europe. I have to agree that Florence is something special. Florence is undeniably historically interesting and has some of Italy's most beautiful buildings and sites. But how often have you heard that tickets to visit a church are sold out weeks in advance? Or that the queues for the attractions are so long that those standing last in the queue have no idea what they are queuing for? I have visited Florence twice – once 20 years ago and once last spring. Much is the same and large parts of Florence's alleys and markets are as charming and crowded now as then. But enjoying your visit to Florence these days requires planning and patience. My tip is that if you only have one or two days in Florence - don't take chances, but pre-book everything that can be pre-booked!
So, are you ready? Join me for my favorites in Florence – which will actually mainly turn out to be edible…
1. Santa Maria del Fiore – Il Duomo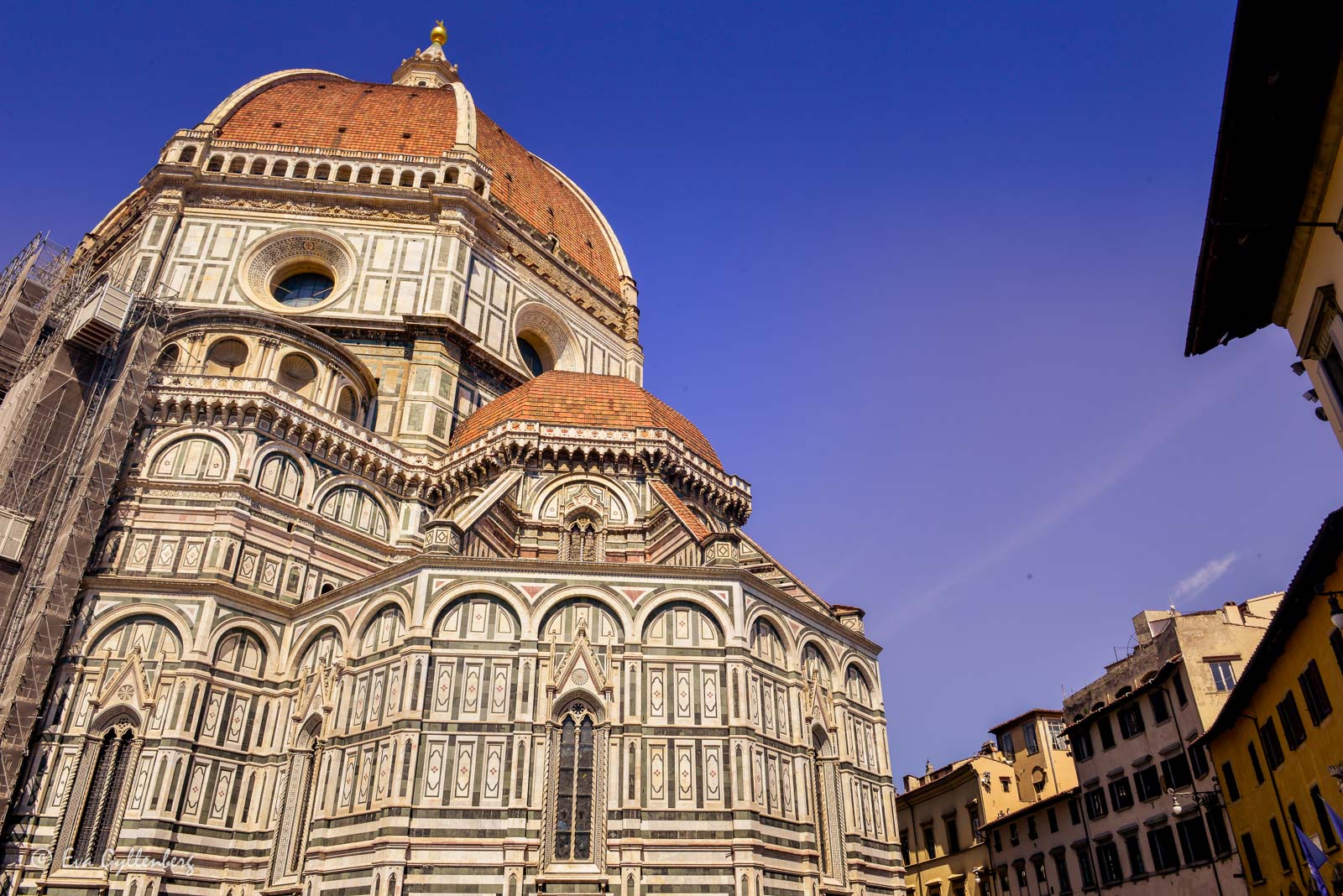 Florence's most famous building is undoubtedly the cathedral Santa Maria del Fiore. Such a beauty! Such a masterpiece! Not many churches in Italy can match Santa Maria del Fiore's unique profile. The church was built in the 15th century and is the third largest church in the world. You can experience much of the beauty from the outside, but if you want to visit the inside, pre-booking tickets is highly recommended Great Cathedral Museum. If you buy tickets here, you can pre-book both the visit to the cathedral and gain entry to it in one ticket Brunelleschi's dome, Giotto's bell tower, Baptistery San Giovanni, Santa Reparata and Museo dell'Opera del Duomo.
2. Piazzale Michelangelo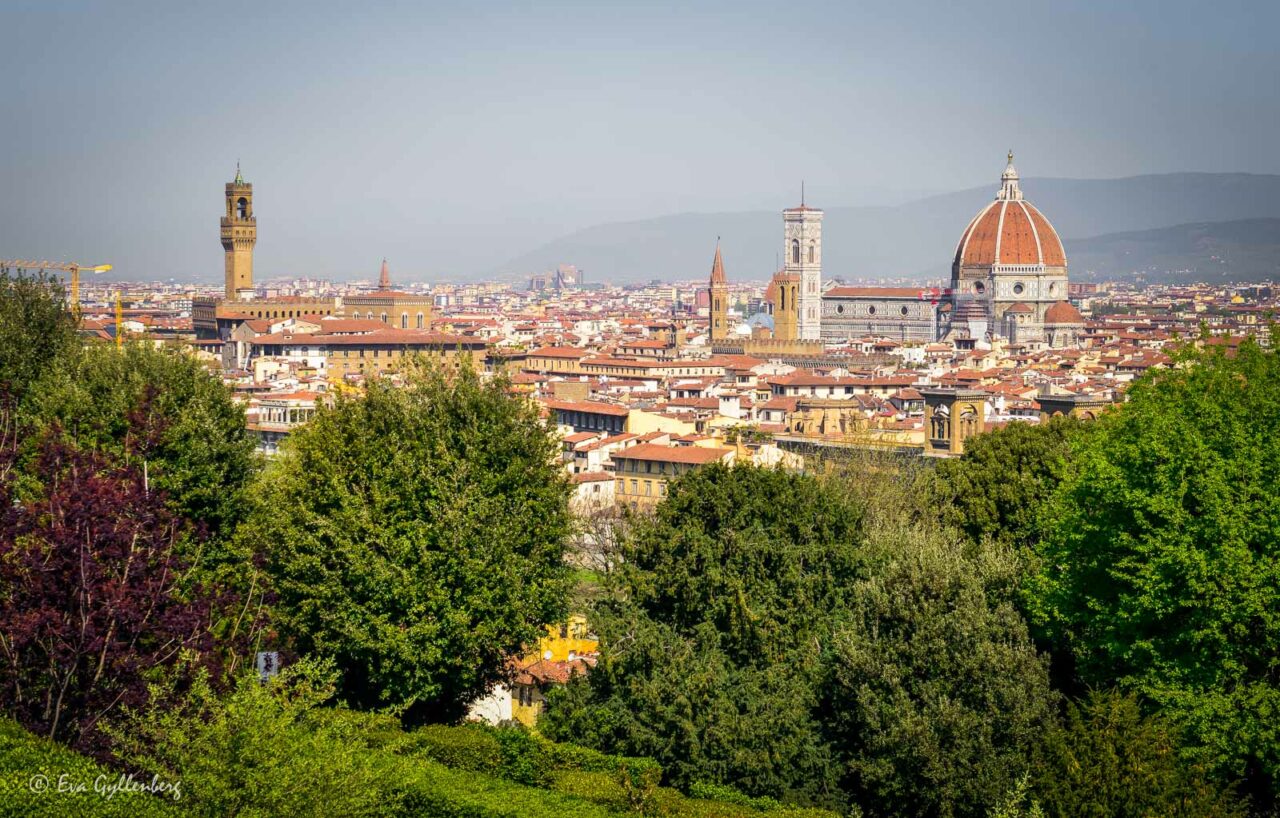 At Piazzale Michelangelo not only is there the city's best parking space, but here is also Florence's best view. We have parked the car here both times I have been in Florence and the walk down to the center is always just as pleasant. The place is very popular at sunset, but the view is worth a visit even during the day. Parking is expensive by Italian standards, but cheap compared to a central parking lot in Stockholm.
3. Eat gelato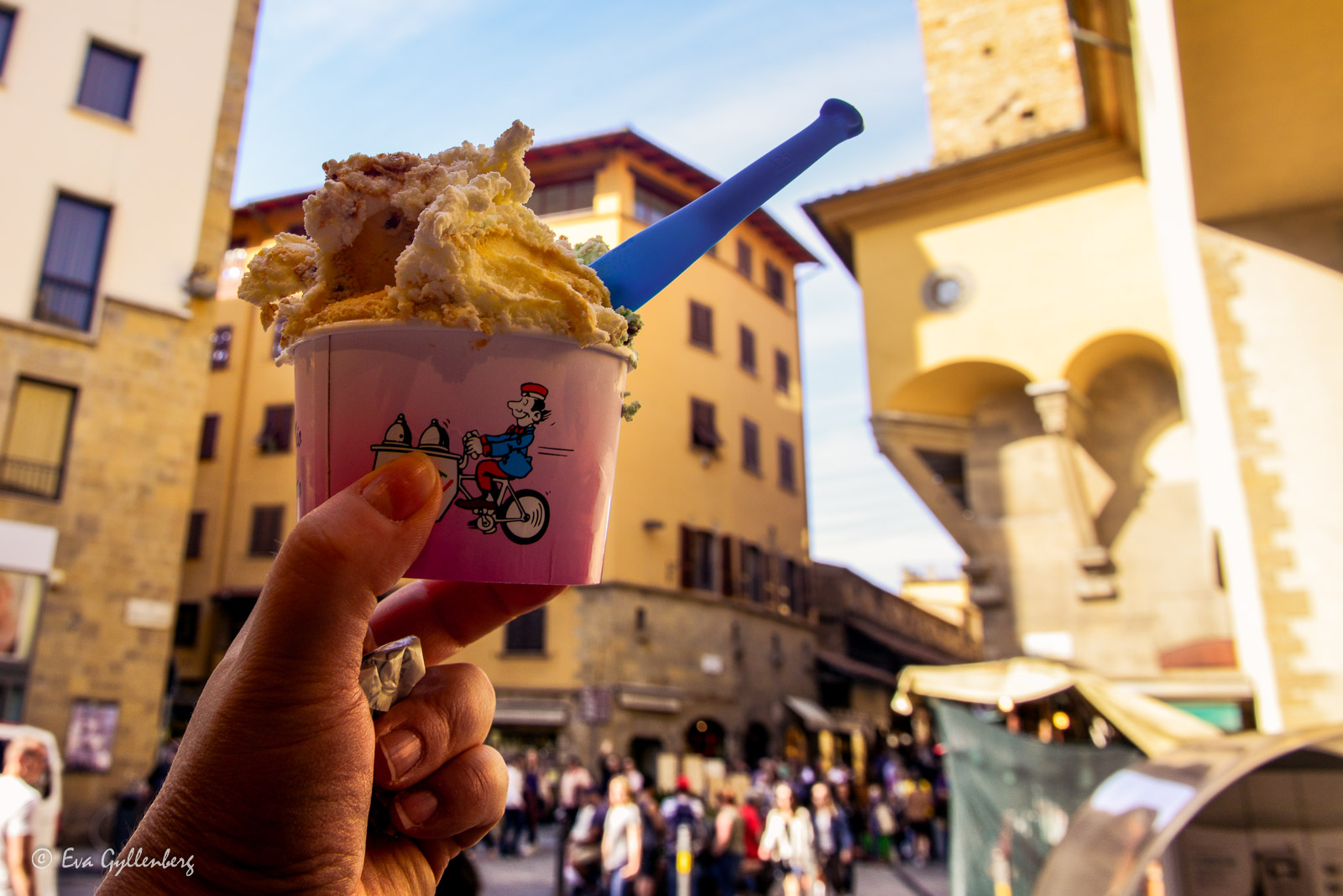 No visit to Italy without gelato! At least one gelato every day is my simple rule. Florence is the gelato capital of Italy and even has its own gelato festival in the spring. Not entirely unexpectedly, there are plenty of places here for a cooling temptation, but a hot tip is to ask about the price before you order. It could easily cost 100 kronor for a single scoop of gelato if you don't fit…
Read more about the gelato festival here.
4. Pitti Palace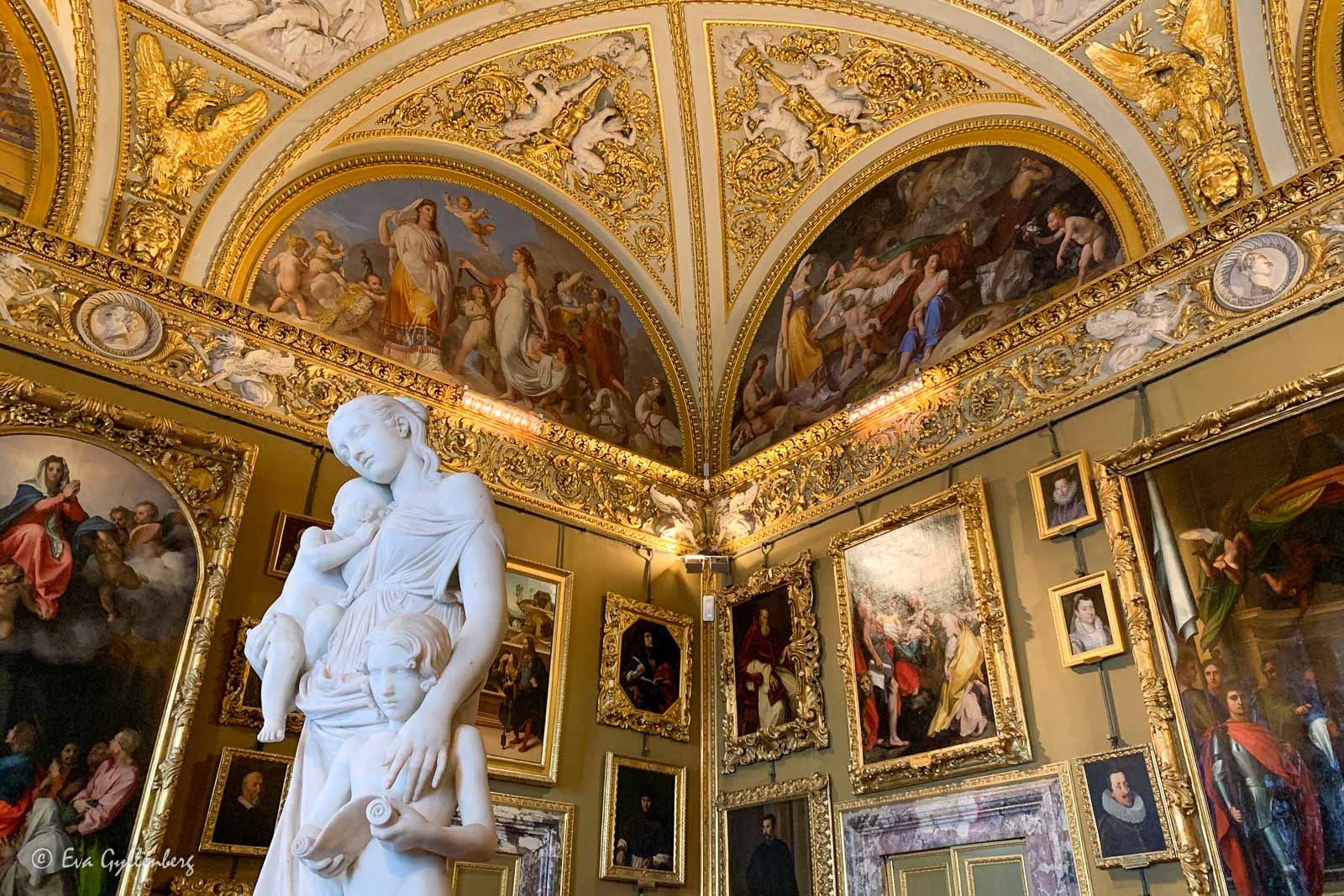 A museum that is also a beautifully decorated palace from the 15th century – Palazzo Pitti is undoubtedly a world-class museum. Here you will not only find a royal palace with incredibly beautiful furnished floors, but also an art museum with works by, among others, Raphael, a porcelain museum, a silver museum and a fashion museum. The fashion exhibitions with Italian fashion are incredibly stylish and the beautiful garden Boboli Gardens behind the palace can be visited even without visiting the art museum. A place you shouldn't miss!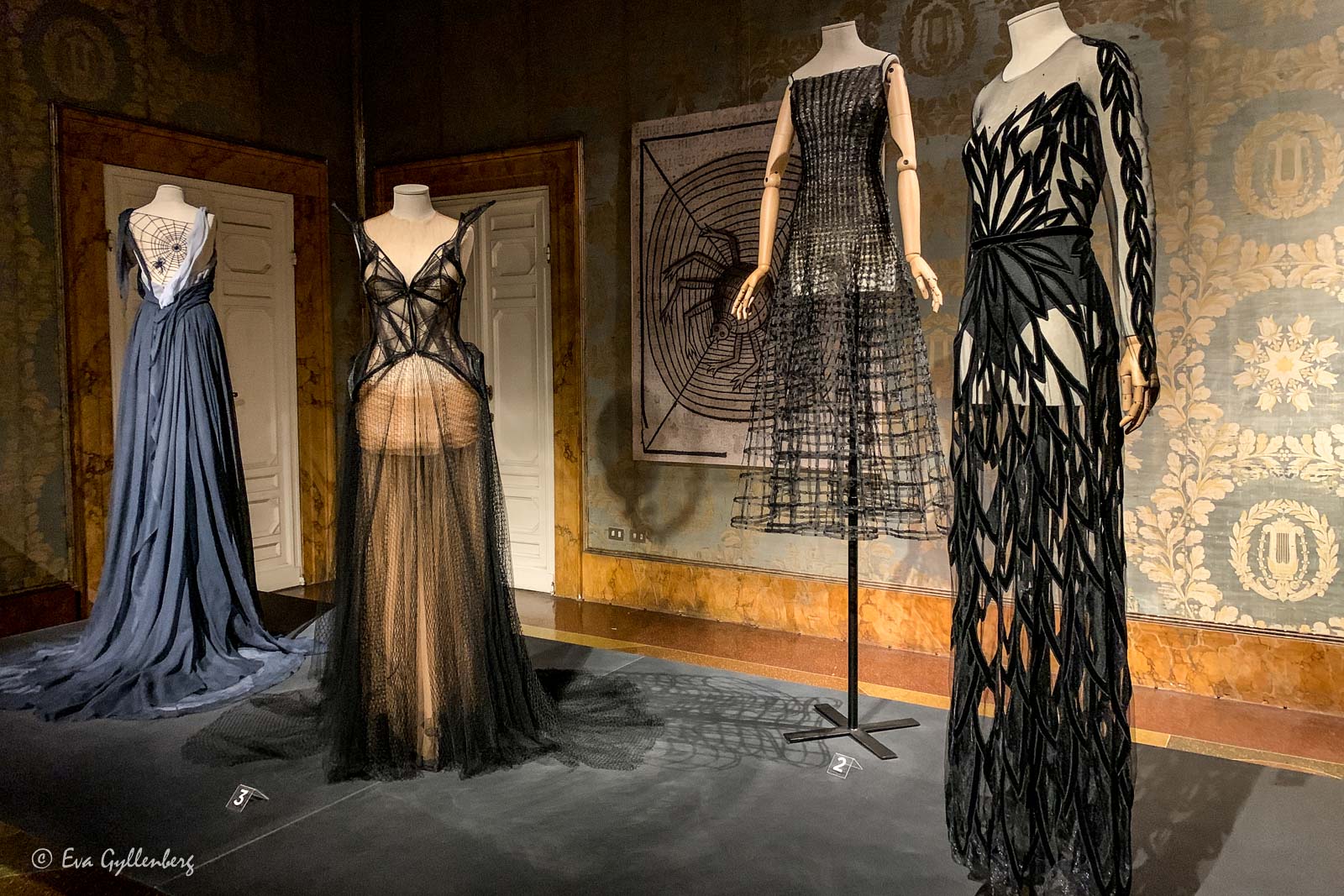 5. Taste your way at Mercato Sant'Ambrogio
A colleague who lived in Florence gave me a tip about visiting a food market. Florence is in the middle of fertile Tuscany and the treats sold here are the best you can find from the area. Mercato Sant'Ambrogio is a permanent indoor food market in central Florence. Here you will find well-prepared lunches and everything good you can think of from charcuterie, fish, cheese, fruit and vegetables. All at very affordable prices.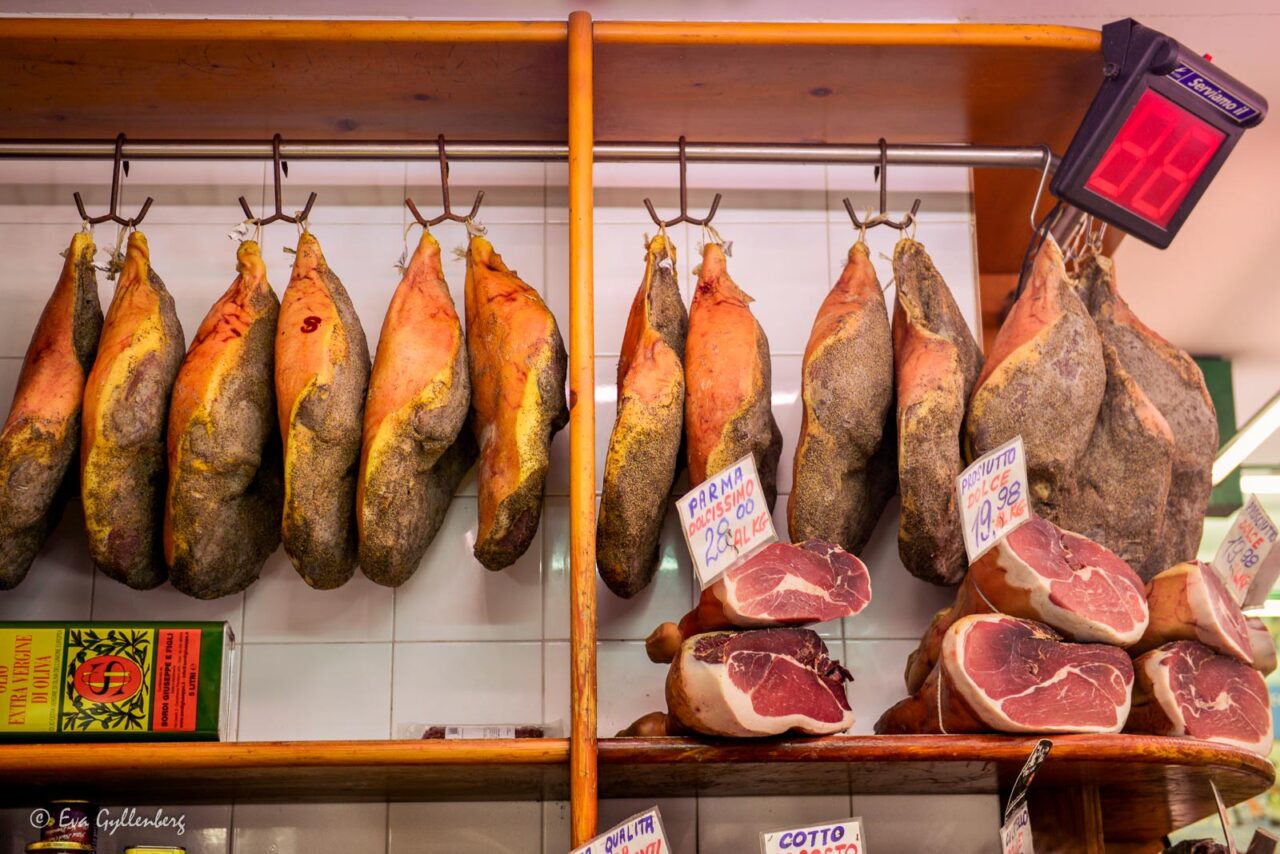 6. Ponte Vecchio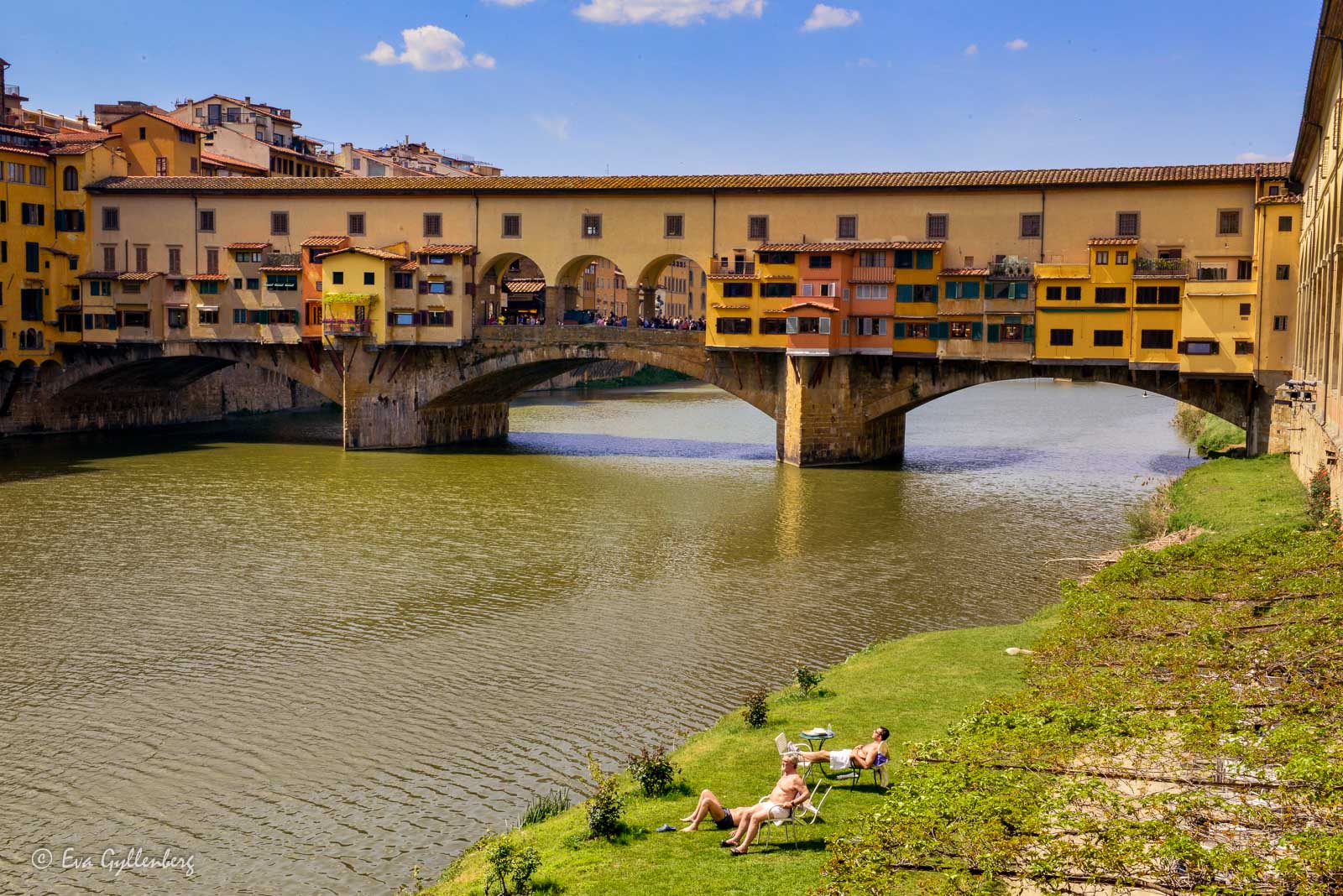 Ponte Vecchio is together with Santa Maria del Fiore the very symbol of Florence. Built in the 14th century to be a trading bridge with vendors, the bridge has survived both the ravages of time and the bombs of World War II. It is said that Hitler himself gave specific orders not to bomb Ponte Vecchio, otherwise this historic bridge would probably have met the same fate as Florence's other bridges. The bridge is not the most beautiful to walk over, but you experience the bridge and its small hanging houses best from one of the other bridges in the city.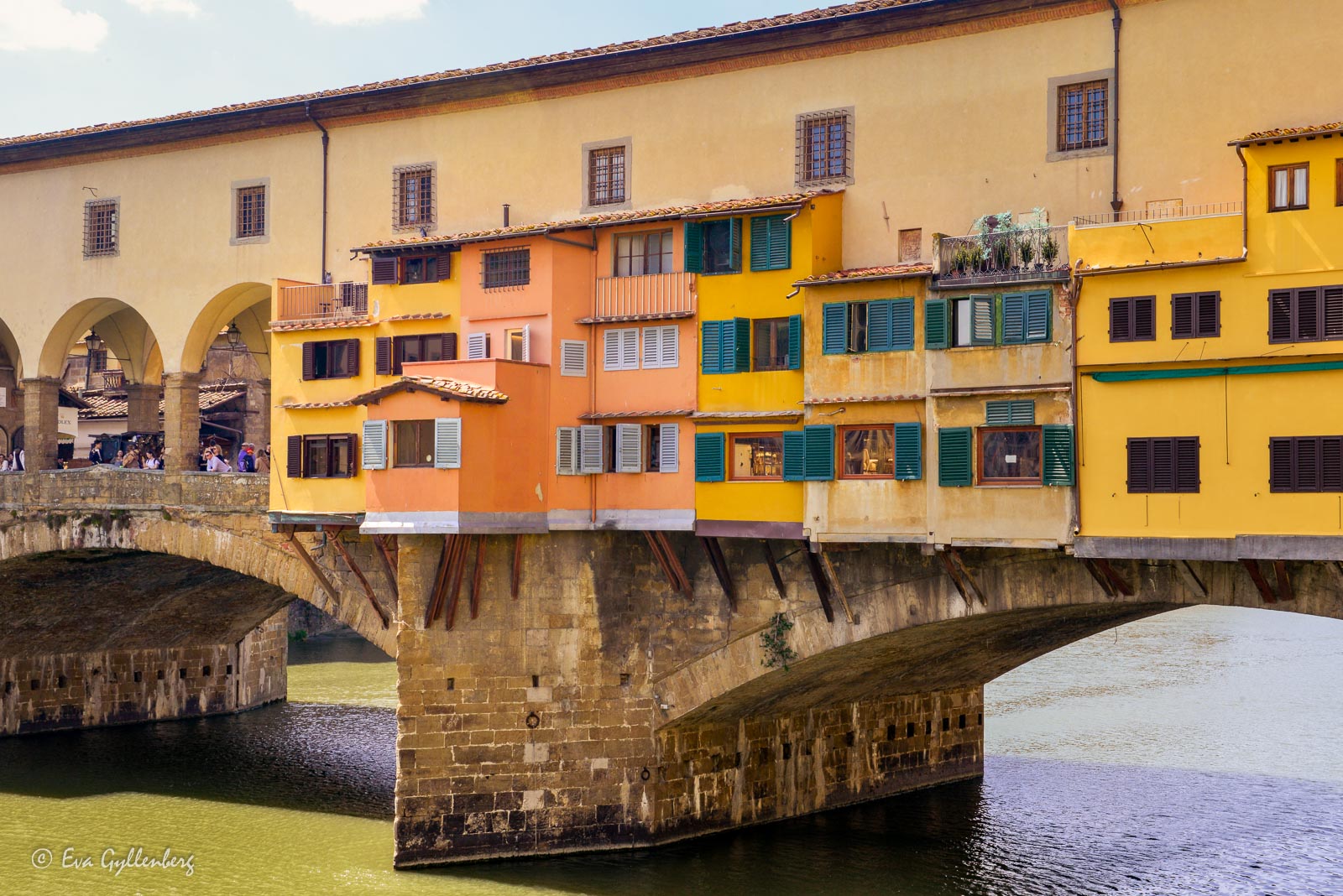 7. Eat at a really good osteria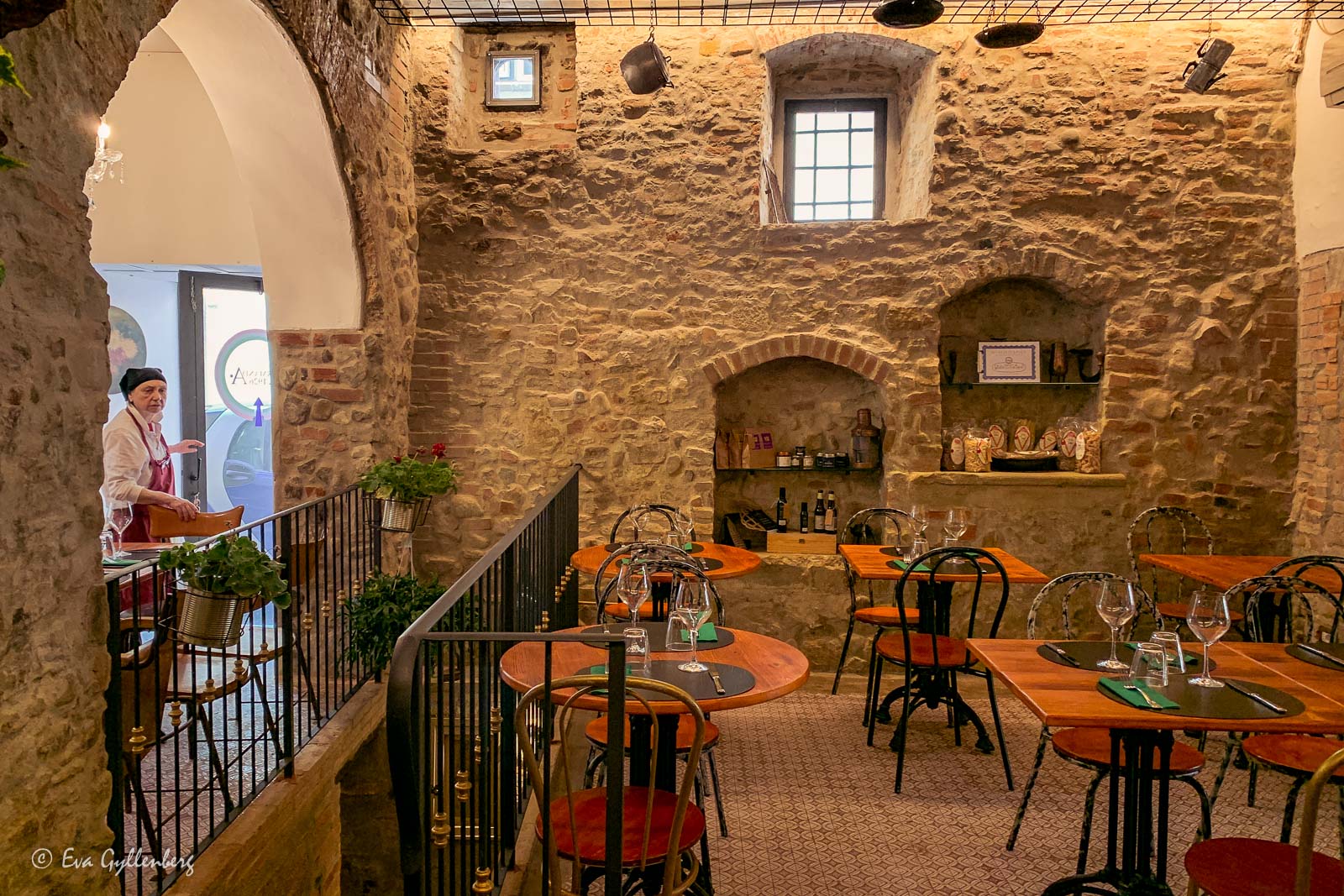 Eating at an osteria is without a doubt my favorite pastime in Italy. An osteria is usually a simpler restaurant, with a short and traditional menu. Simply good wine and good food for a reasonable price. There are plenty of osterias in Florence, but go a little outside the tourist areas to avoid overpriced and touristy menus. We had a really good lunch in Florence for 8 euros with drink and coffee. I took a Gnocchi al Quattro Formaggi e Pepe Rosa (Gnocchi with four cheeses and pink pepper) which I can still remember the smell of. So simple and so good.
8. Uffizi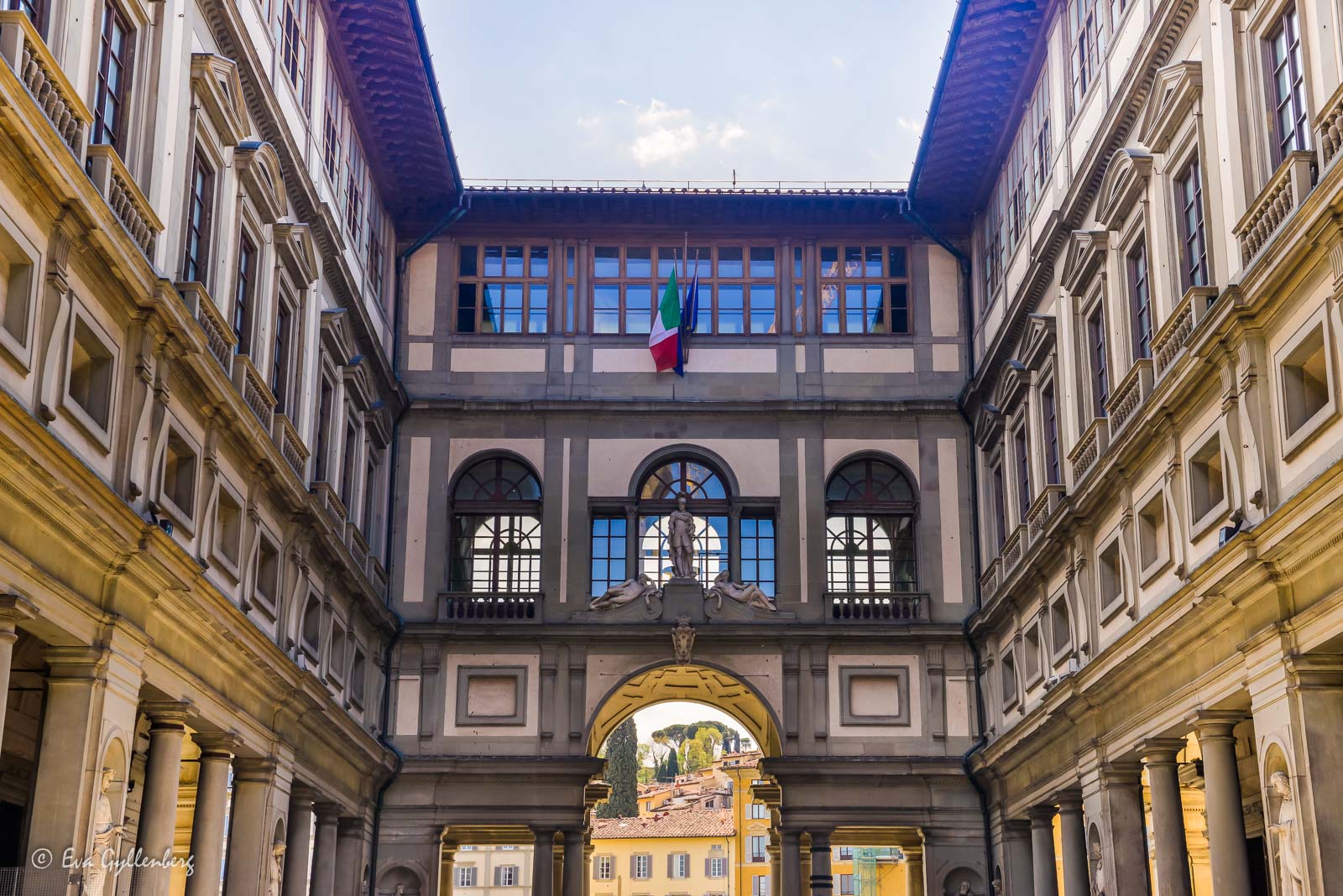 If you love art is Uffizi a must. A bit like the Louvre in Paris, this is an art gallery filled with famous works from everything from Michelangelo to Botticelli. The most famous work? Undoubtedly Birth of Venus by Botticelli. A place that you should pre-book tickets and really plan in as a full day activity if you are interested in art. If you don't fancy a full day of queues and paintings in a sunny Florence? Then perhaps you should instead choose Palazzo Pitti (see above), which has a little more variety in the exhibitions.
9. (Window) shopping at the goldsmiths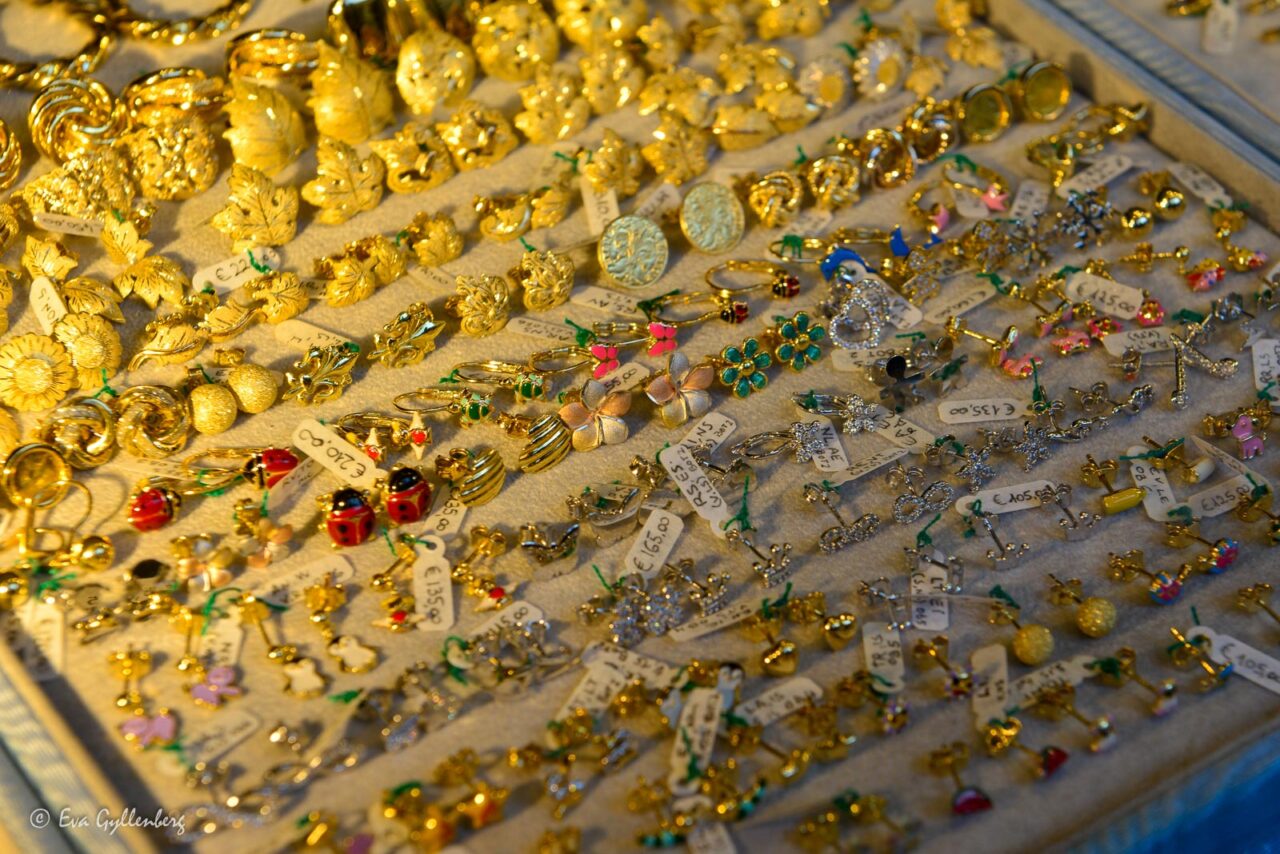 Ever since the 16th century, goldsmiths have housed themselves in the shops on top of the bridge Ponte Vecchio. Here you will find everything from expensive Italian design jewelry to small sweet gold earrings. Even if the travel budget isn't quite enough to go shopping, it's always nice to window shop here. Just hold on to your wallet, because it can get pretty crowded up here on the bridge!
10. Stroll around Piazza della Signoria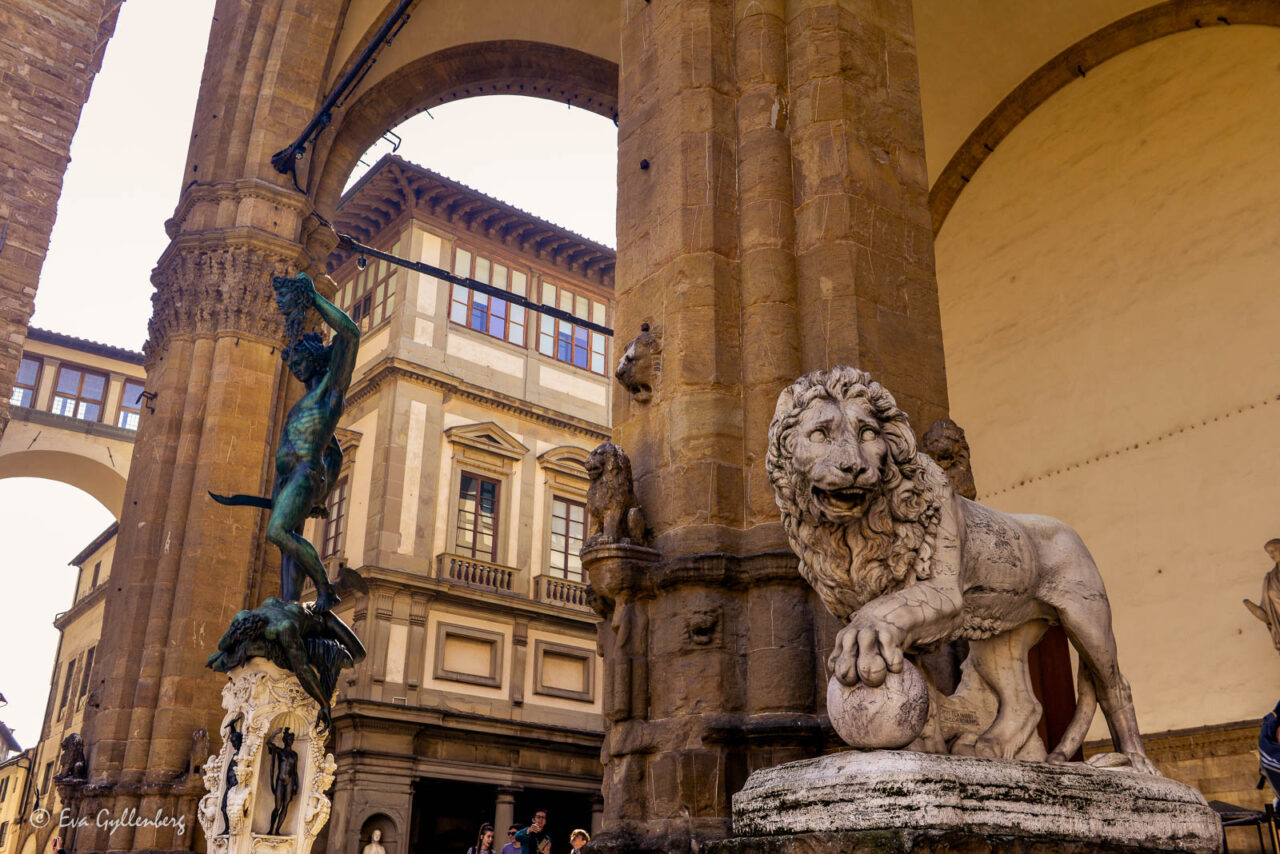 One of Florence's largest squares not only has a statue of David by Michelangelo (replica), but the old town hall is also located here Palazzo Vecchio. Stroll among the statues at the Loggia dei Lanzi, contemplate the fountain and enjoy the folk life. This is very much Florence.
Want to read more of my travel tips? do not forget to like Rucksack on Facebook!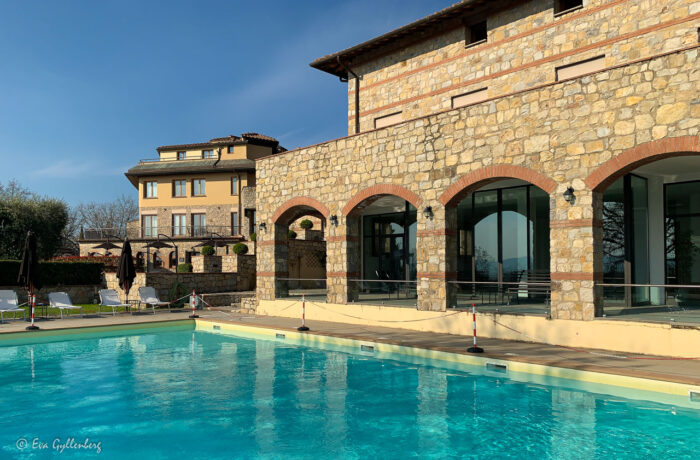 It is not entirely easy to find the right accommodation in Tuscany, there are many villages…
January 14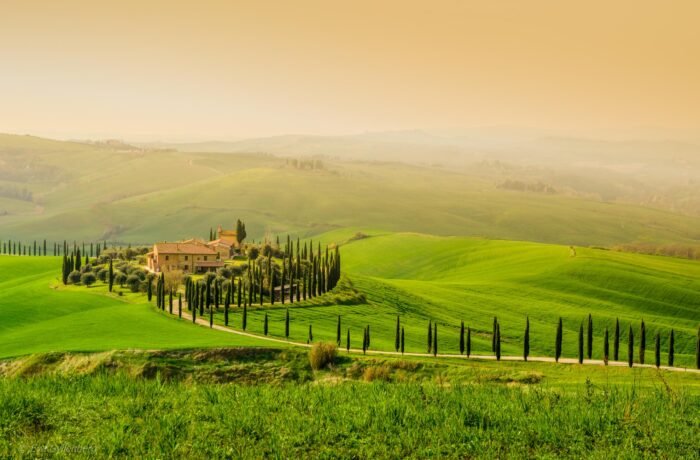 I am in a classic Italian Renaissance painting. Val d'Orcia is the world heritage site where Tuscany's…
14 October 2019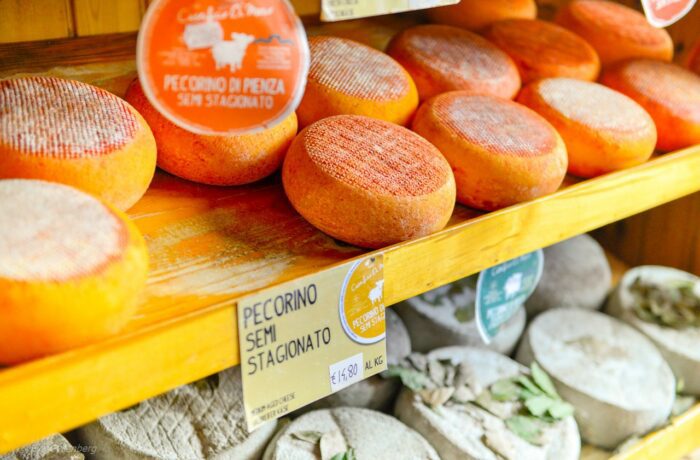 On a hill in the most Tuscan Tuscany, lies the city of Pienza. Here among sheep…
July 28