My only memory of restaurants in Tallinn from when I was here 20 years ago, was a medieval inspired restaurant with mediocre food. Since then, Tallinn has become a food destination to be reckoned with. The chefs offer exciting, fearless and innovative dishes, with a clear Estonian connection. When you are in Tallinn next time, don't go into the first best tourist restaurant, but spend five minutes booking a really good restaurant! Maybe even one of our favorites below? 🙂
Kaks Kokka – trendy
One of Tallinn's absolute best restaurants is Restaurant Ö, where the two chefs Ranno Paukson and Martin Meikas create masterpieces. Kak Kokka (Two chefs) is Restaurant Ö's little sister. Here it is much less pretentious and more family-friendly, but Kaks Kokka still offers an incredible dining experience.
Kaks Kokka is located in a very nice venue in Nordic style in one of Tallinn's coolest shopping areas. The menu is slightly Asian-inspired, but with an Estonian twist.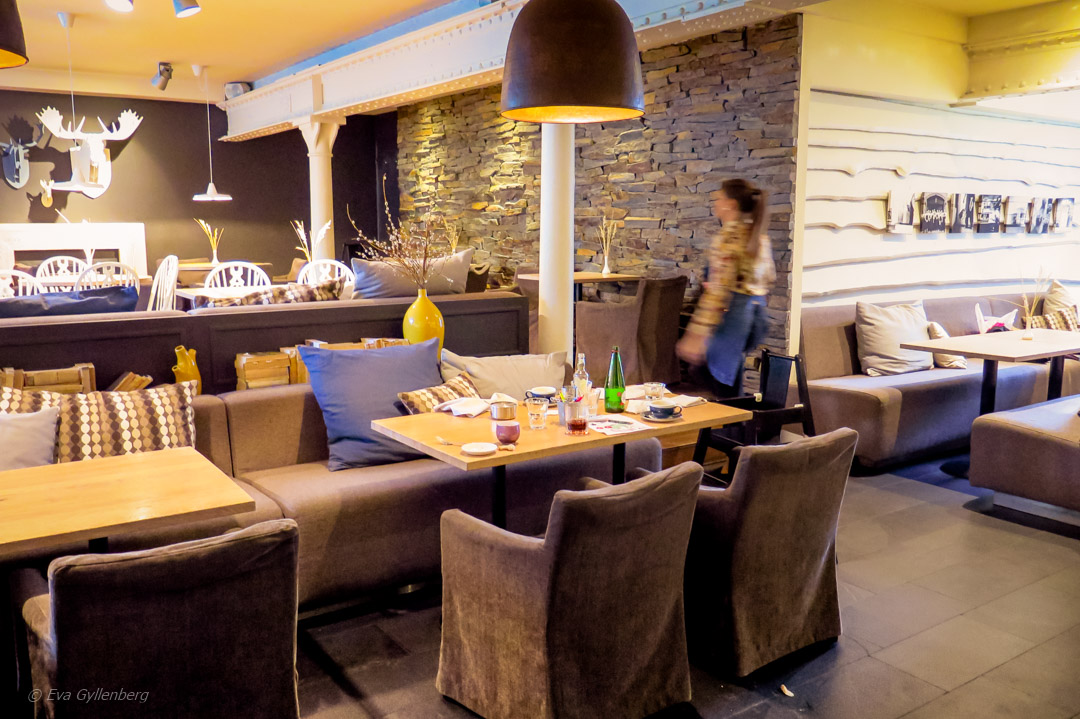 For starters, my daughter and I brought in olives and a plate with three kinds of handmade cheeses from the Kolotsi farm. The man brought in a duck egg, boiled for 100 minutes(!) with asparagus, tarragon mayonnaise and air-dried duck. Everything was delicious. The cheese was served with a redcurrant jam and small breads. The duck egg was incredibly creamy and unimaginably delicious. Talk about slow-cooking! Why don't we eat it for breakfast every day? Yes, that was the 100 minutes...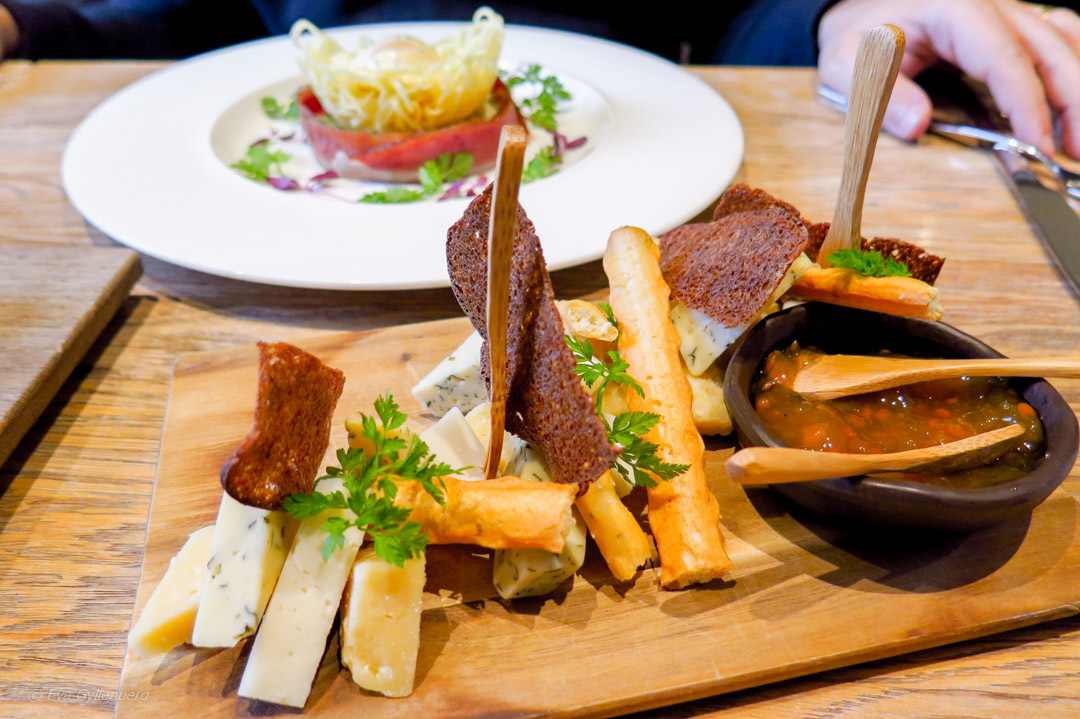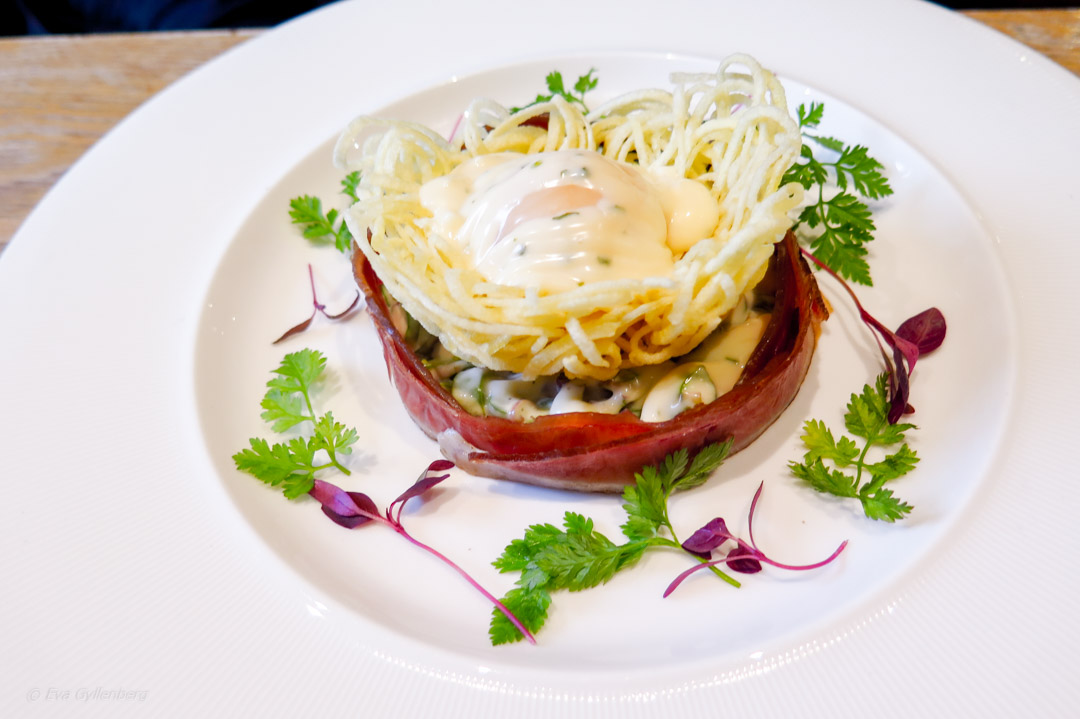 For the main course, it was ramen à la Kak Kokka with rice noodles, smoked pork and wakame and black steamed bread (bao) with slow-cooked chicken, vegetables, grated cheese and lots of coriander. The daughter thought her frame was a little too strong, but when she switched with the husband's bao, we were all more than satisfied. Stylish and very enjoyable.
We were now so full that we couldn't bear dessert. We thought. Until the menu came in. A deconstructed crème brûlée with gin & tonic jelly and "tipsy berries" was irresistible (for us adults, that is). I have to name this dessert as one of my best desserts ever (see the picture at the top of the post). An absolutely incredible combo!
We would love to come back here! Super nice staff also make the dining experience even better.
Price level: 10 euros for starter, 6 euros for dessert, 15-20 for main course.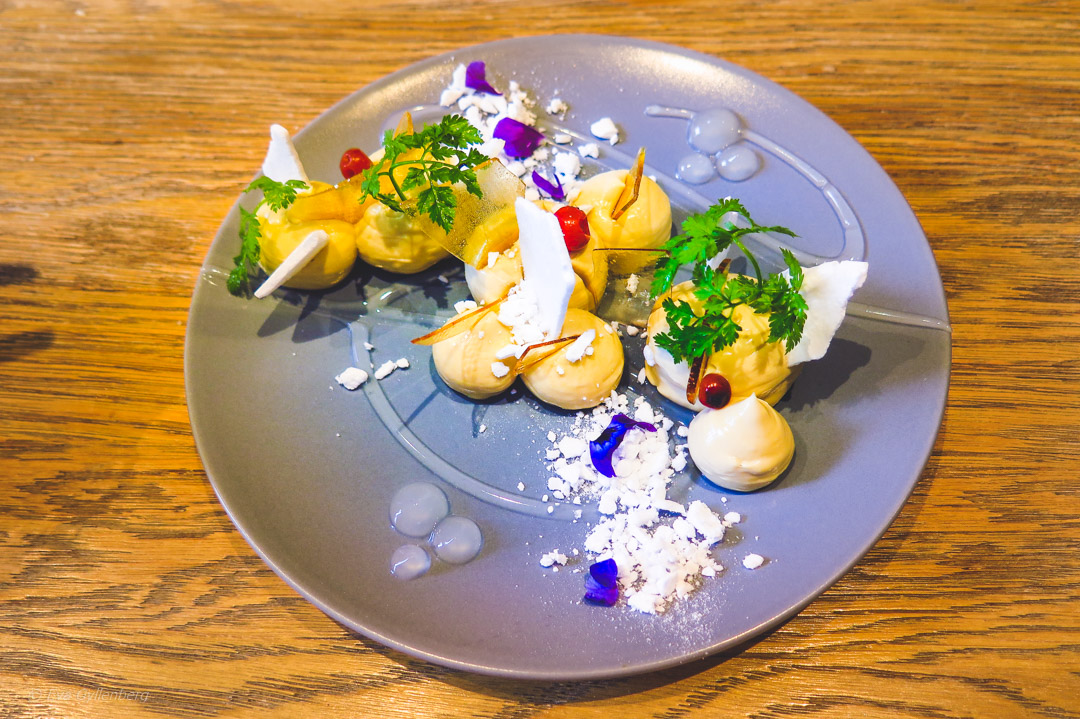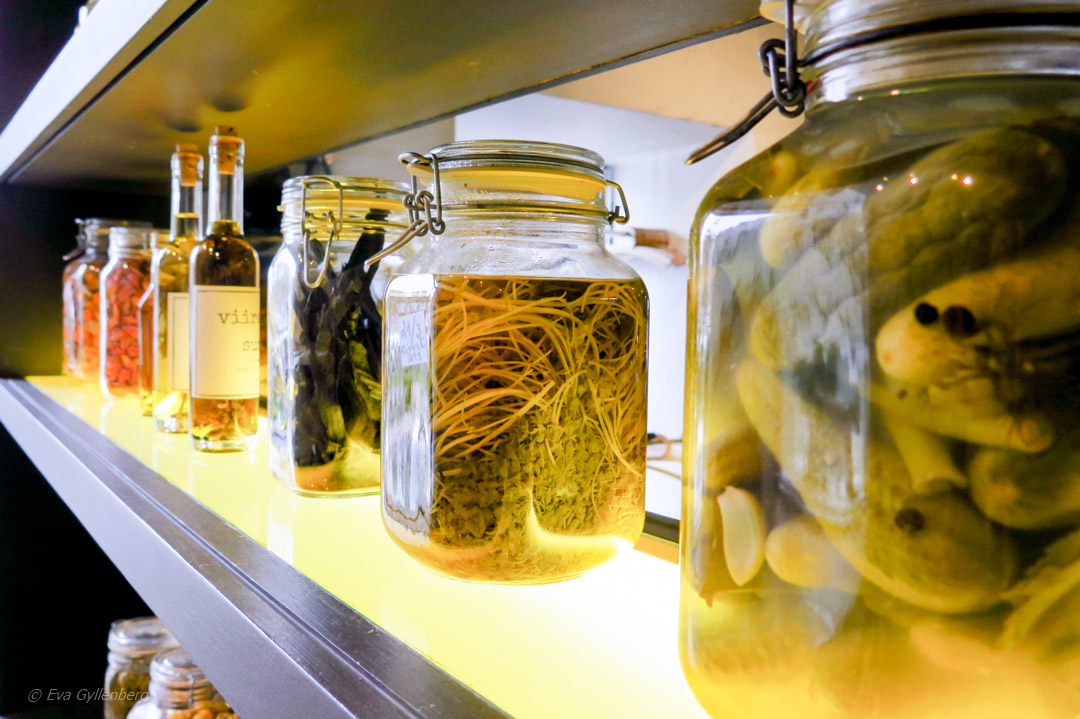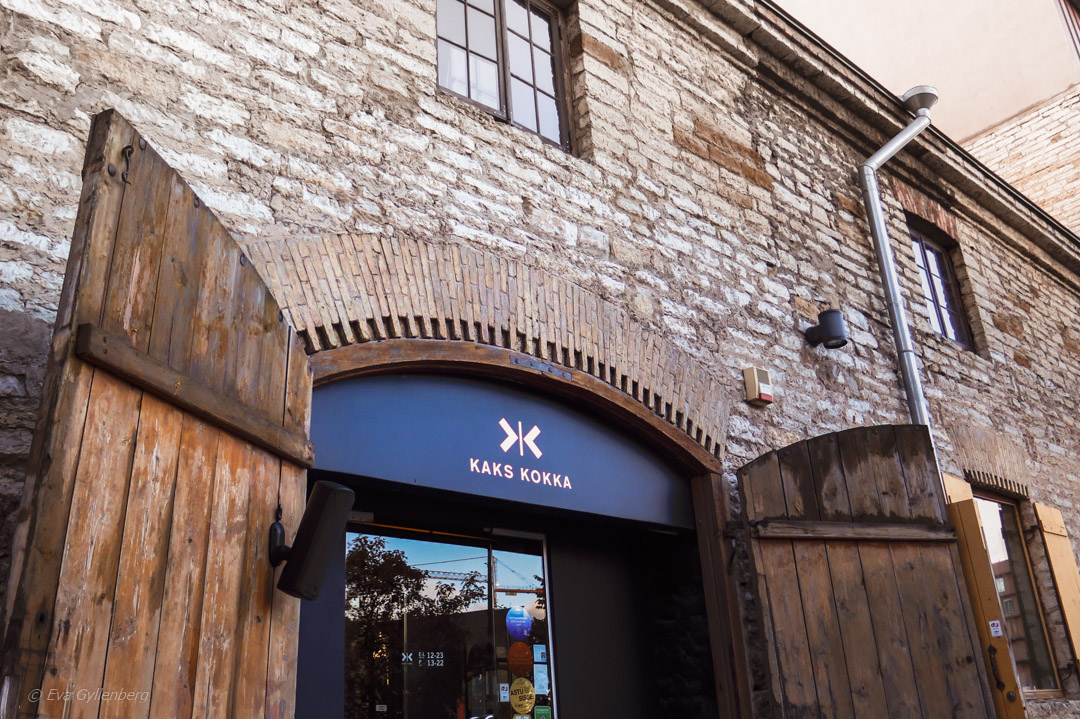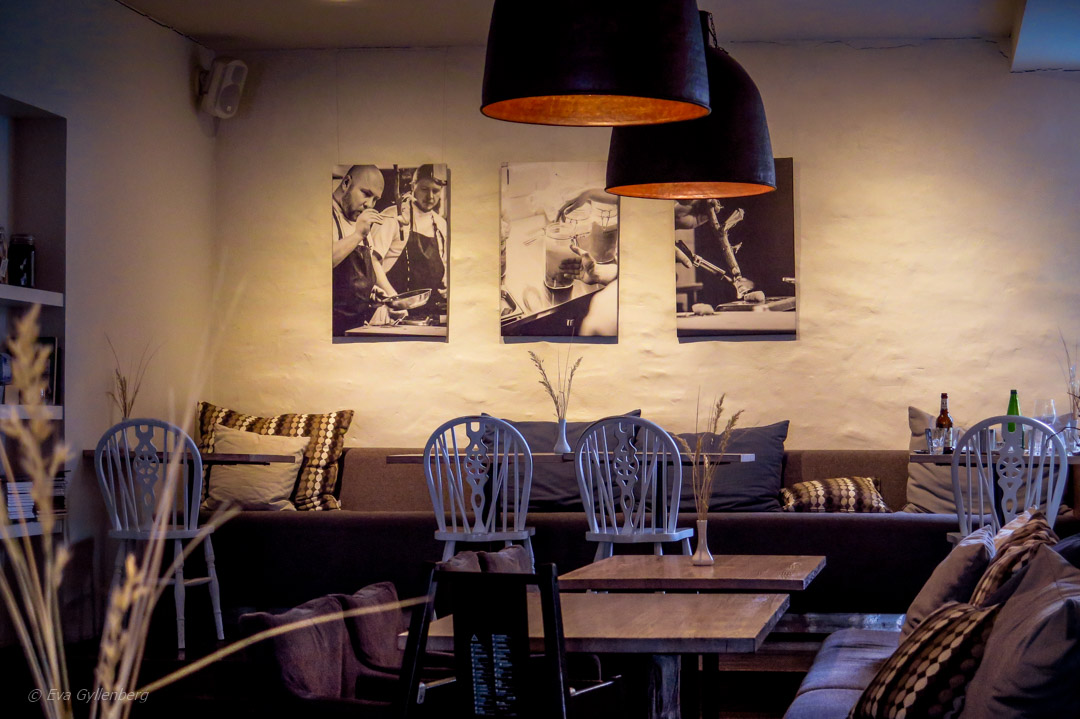 Hops Code – Microbrewery
One of my most thorough searches before the Tallinn trip was about the best microbrewery and the best hamburger place. And I can safely say that I found it. Right by the Balti Jaama market and the train station, the Humalakoda brewery is located on the upper floor. Popular and familiar, we could have sat here for a long time.
We each took a beer sampler tray for 4 euros, where we got to try their 8 own beers and then we ordered their house burger for 10 euros. The house burger with a juicy pulled pork burger on top and artichoke fries was one of our top five burgers ever. All the time. Ever. And why have I never had artichoke fries before? I predict this will be the next trend after sweet potato fries!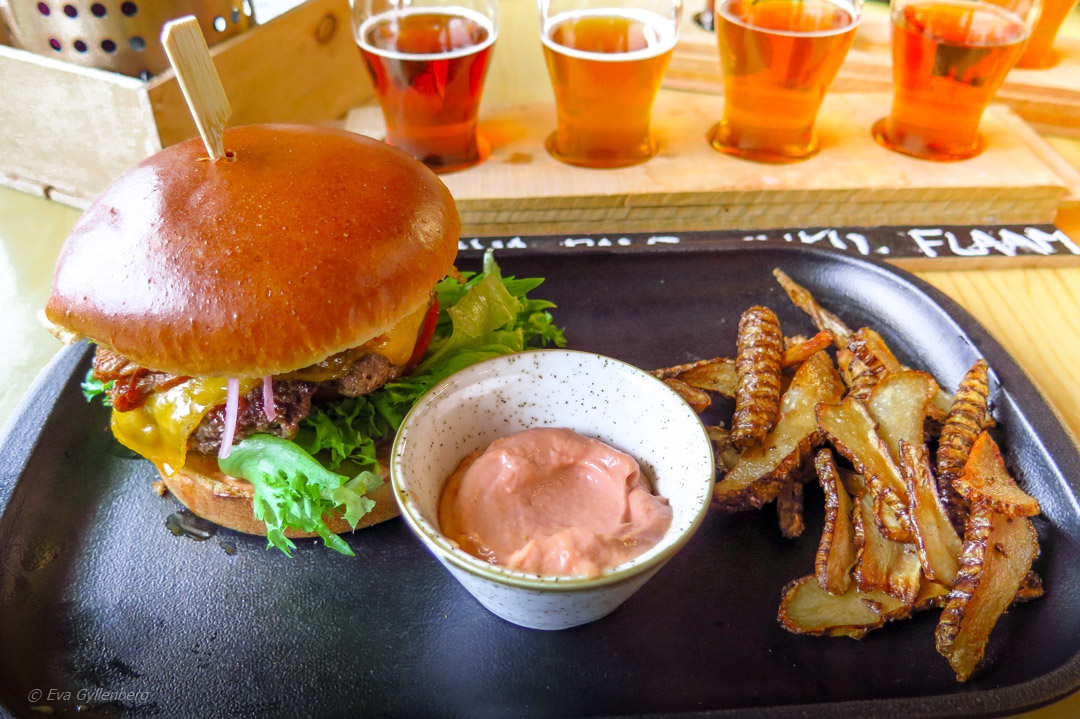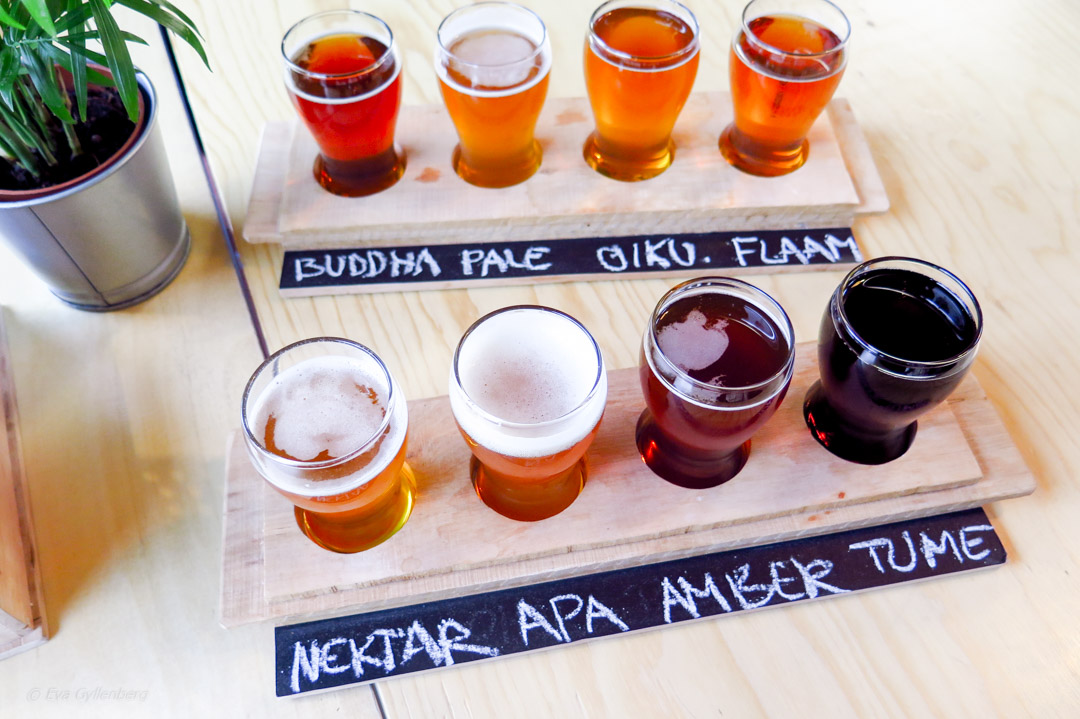 Humalakoda is a very nice and family-friendly place, in the middle of a vibrant food market. The beer is awesome, the hamburgers are even more awesome and the service's suggestions for beers are excellent. Take the opportunity to visit the Kalev Chocolate Shop before you leave here!
Hop code
Copley 1
Map
(Upstairs at Balti Jaama Turg)
Price level: 10 euros for a burger, 4,50 for a large of their own beer.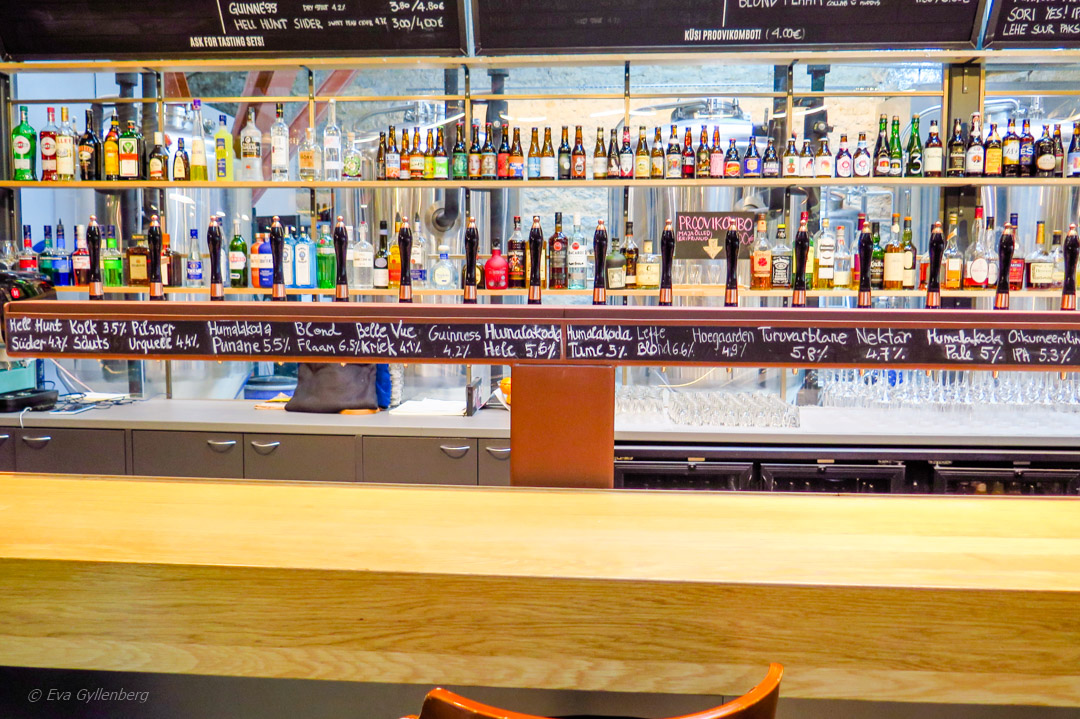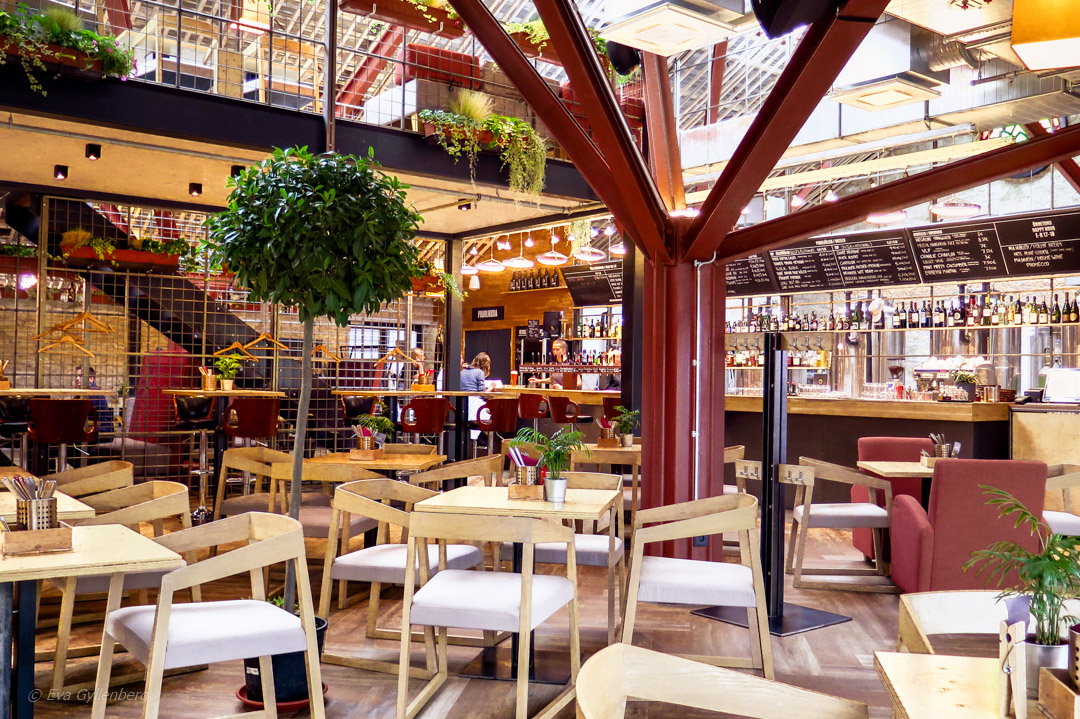 Ribe – Classic
Classic Ribe in Tallinn's old town has been around for 10 years. The evenings are still fully booked and offer not only an a la carte, but also 3 or 4-course tasting menus (29/35 euros) with wine packages at a very good price (19/25 euros). There is also a Chef's menu with 6 dishes for 44 euros. However, the dishes in the 4-course menu suited the family best, so it simply had to be it!
We had booked quite late and got a table downstairs. A little quieter and with larger tables, but not at all as cozy as street level.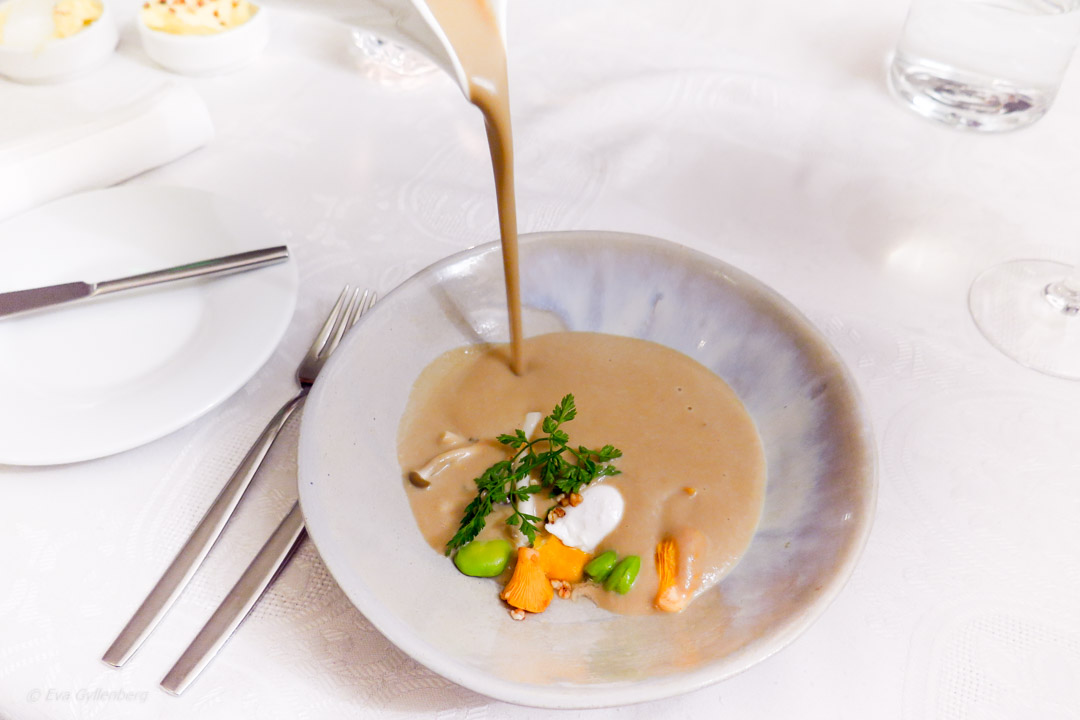 The menu consisted of a chanterelle soup with quail eggs, a steak tartare with pickled mushrooms, salmon with rum and broccoli OR a steak with mushroom puree and pimientos de padron and a cheesecake with white chocolate and passion fruit sorbet.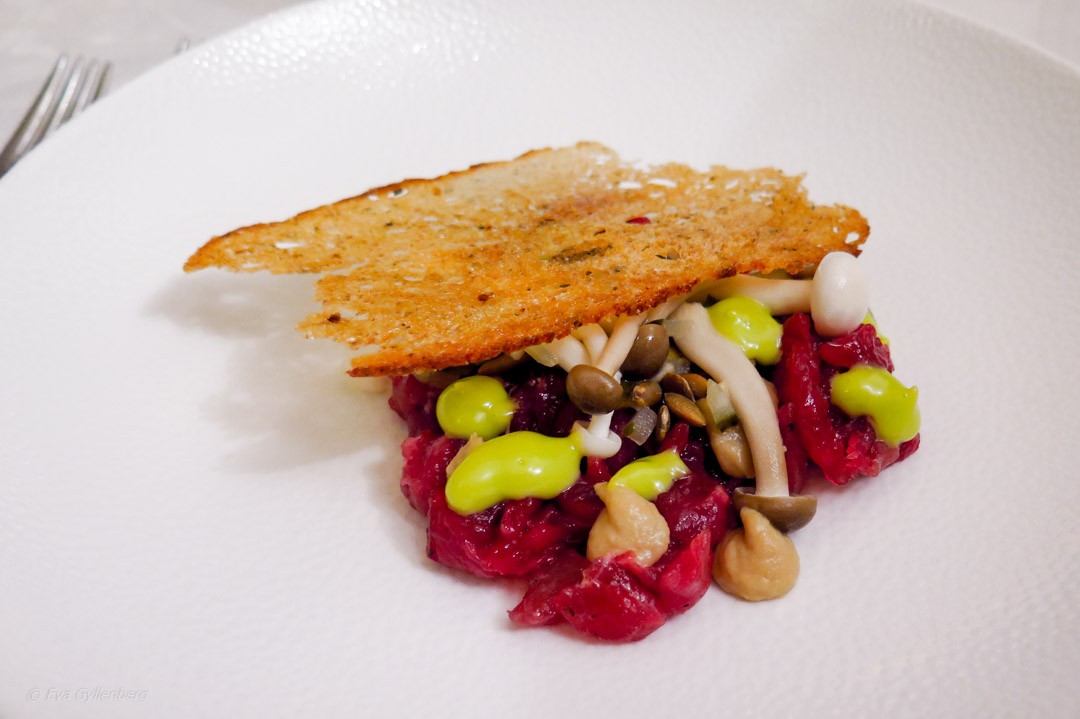 A small appetizer in the form of a macaron with liver filling was served first. A good little mouthful. Then the dishes came in, one by one. The chanterelle soup was as smooth as a chanterelle soup should be. The raw beef melted in the mouth and the pickled shiitake mushrooms were like little sour candies. The main dishes were good, but not in the same class as the other dishes. The dessert, however, picked up the fight again, with its tangy tropical sorbet against the uber-sweet white chocolate mousse. The wines in the wine package were served in generous glasses and were very well suited to the dishes. The biggest surprise was a Bulgarian pink bubble. I was almost going to rule it out when I saw the bottle, but it was surprisingly good. So remember this dear friends - always trust the sommelier!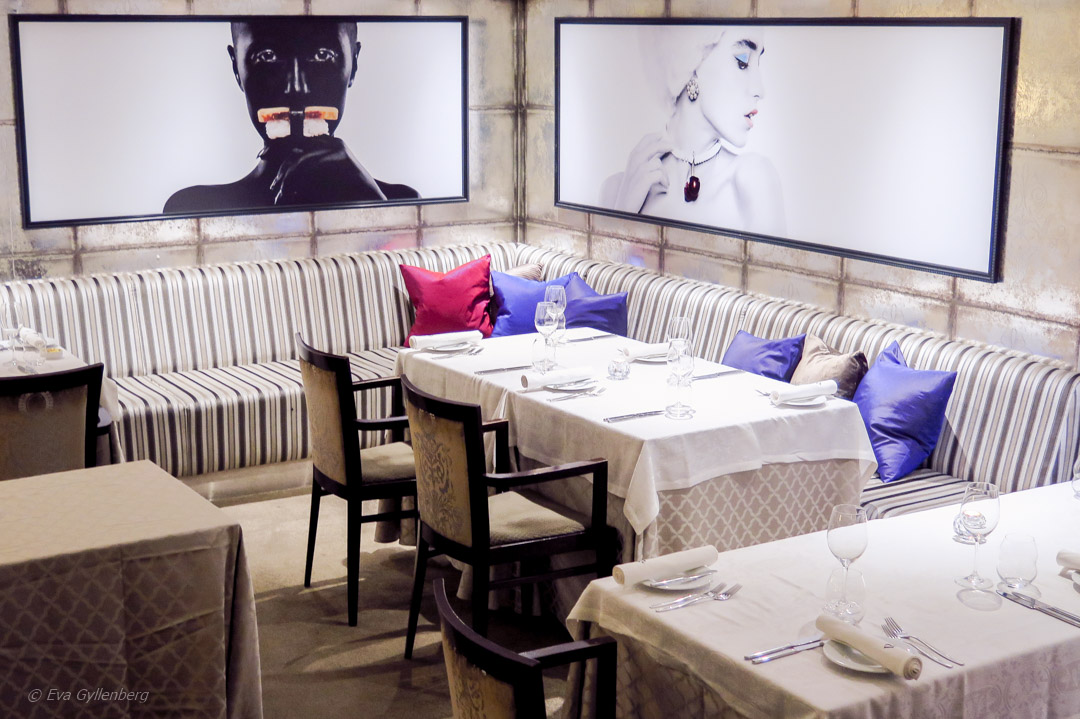 We had a really nice evening at Ribe and we got a high-class dinner for a really reasonable price. We would love to come back here!
Price level: 35 euros for the 4-course menu and 25 euros for the accompanying wine package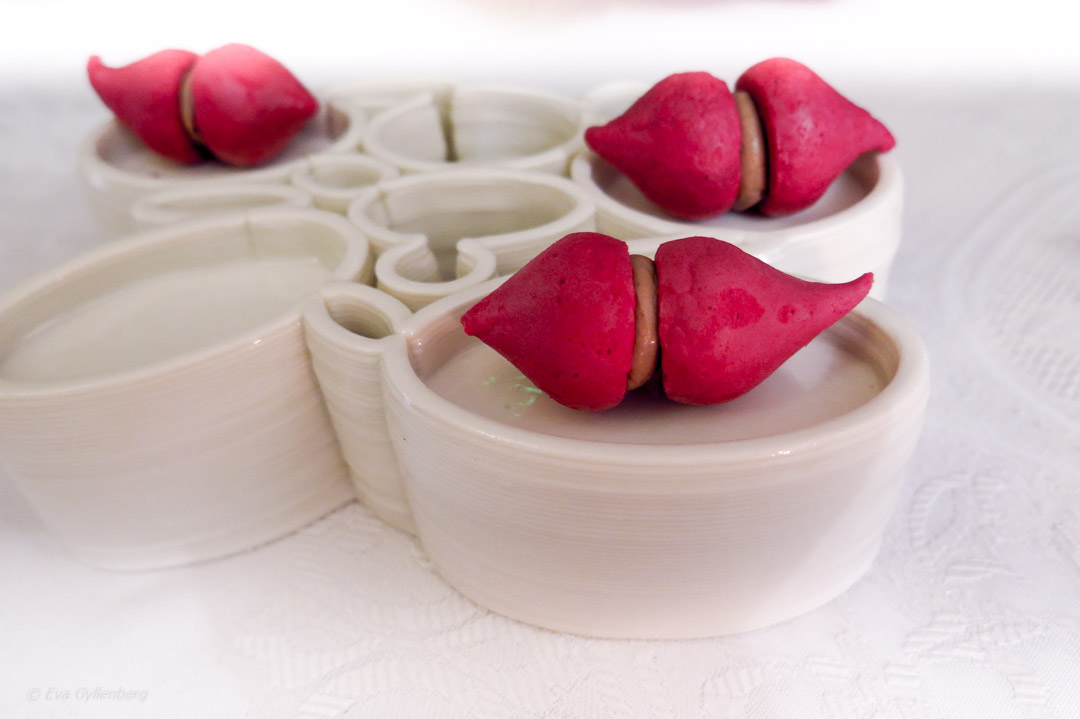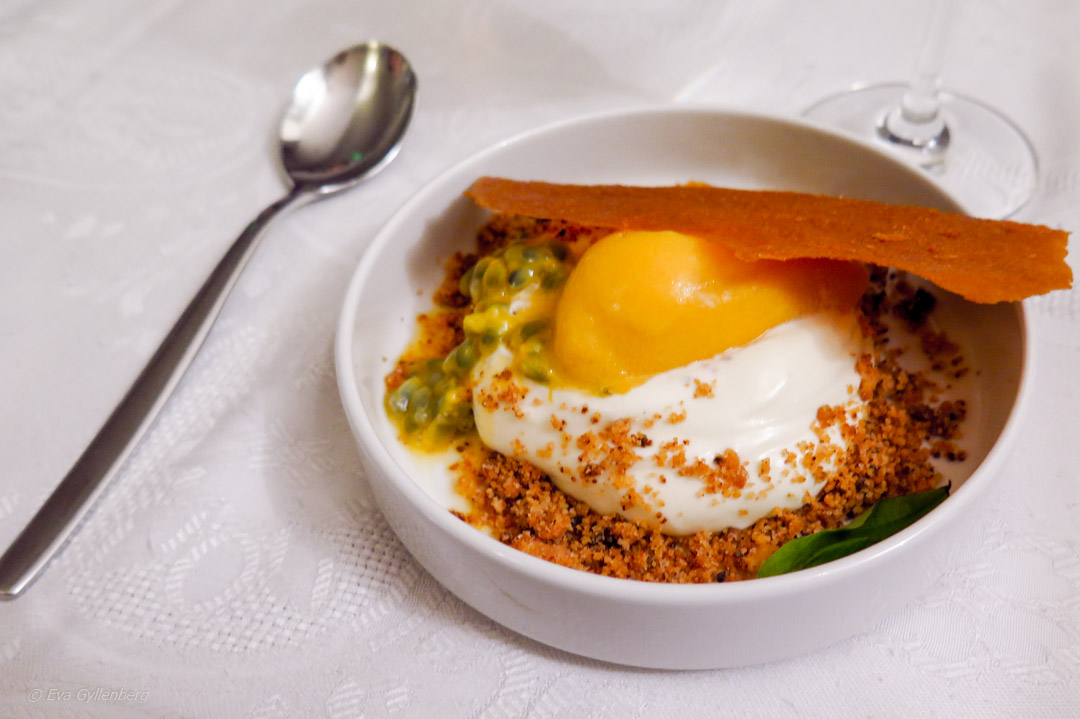 Have you been here? What did you think of the destination?
Been there - didn't like it!
0
Not keen at all to go here!
0
Eva Gyllenberg
Travel blogger, gastronaut, photographer and family adventurer with over 55 countries in his luggage. Eva loves trips that include beautiful nature, hiking boots and well-cooked food. On the travel blog Rucksack she takes you to all corners of the world with the help of her inspiring pictures and texts.