It is not fertilized with Michelin stars in Poland. In fact, there are only two restaurants with stars in all of Poland. I have a very hard time understanding why they were so stingy with the stars. Especially after eating my way through some really lovely restaurants in Krakow.
The restaurants we ate at are everything from Michelin recommendations to real walk-in bargains. We ended up finding a Michelin star candidate, a really good Japanese (!) restaurant, a really good brewery with Polish food, a trendy pub and a classic Polish fine dining restaurant.
General restaurant tips
The price level at restaurants in Krakow is about half (!) compared to back home in Sweden, so you don't have to skimp here! I have entered how much the dishes cost when we were here in November 2018. At that time 1 zloty = 2,50 Swedish kronor.
Portions in Poland are usually gigantic. My wiener schnitzel in the picture above was served on a wooden platter as big as a serving tray... Totally crazy!
Book the restaurants in advance as much as possible. There is no mobile app to help you with the reservations, but you simply have to email the restaurants and wait for a response. When I booked (about a month before arrival) there were tables at all the restaurants, but it took up to five days before they confirmed.
1. Bottiglieria 1881 – possible Michelin star!
I had put quite a lot of energy into finding a really good restaurant for our last night in Poland. Many blogs pointed in the same direction – Bottiglieria 1881 in Kazimierz. The restaurant is a bit hidden in a residential area, but very central in Kazimierz. We had booked a table for 18pm and were the first to arrive.
The restaurant is known for its large wine cellar and its talented sommeliers and has been around since 2013. By Polish standards, it is a very expensive restaurant, but if I were to compare it with, for example, restaurant Allegrine in Stockholm (which we went to last Saturday), then is it half price.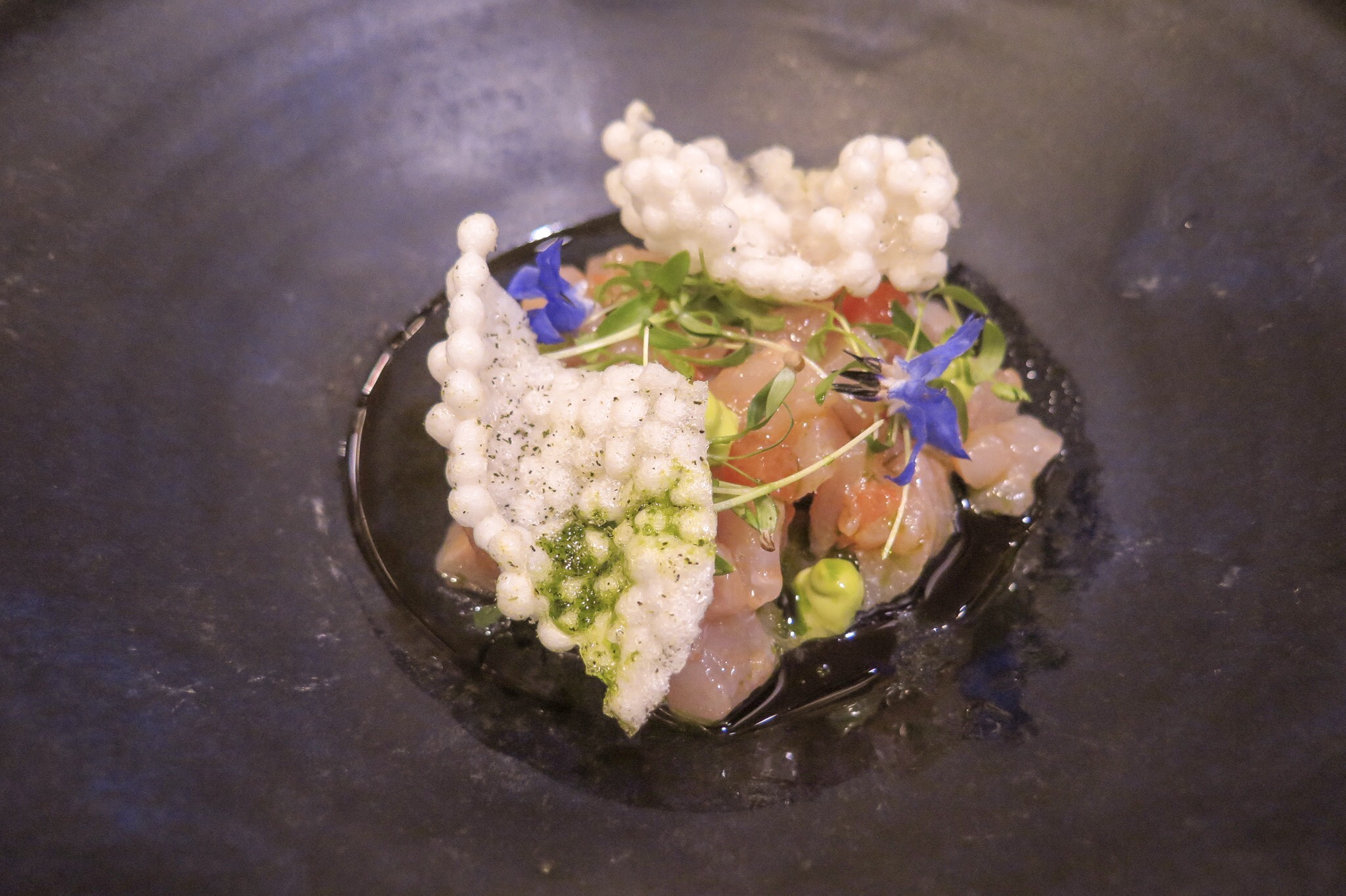 Bottigliera has tasting menus that we would have loved to try, but if you take it, the whole table needs to. It is not entirely easy with tasting menus and children, so we chose instead to take from the a la carte menu. For starters there was a trout tartare, with dill oil, tomatoes and chips made from tapioca pearls (32 zlotys). It was undoubtedly one of the tastiest fish tartares I've ever eaten. A Polish white wine (Hople Winnica Poraj Paczkow – Carrera 15) was served with this, which was a really positive surprise. Polish wine - who would have thought it would be a hit? Always listen to the sommelier, no matter how strange the suggestion sounds! 🙂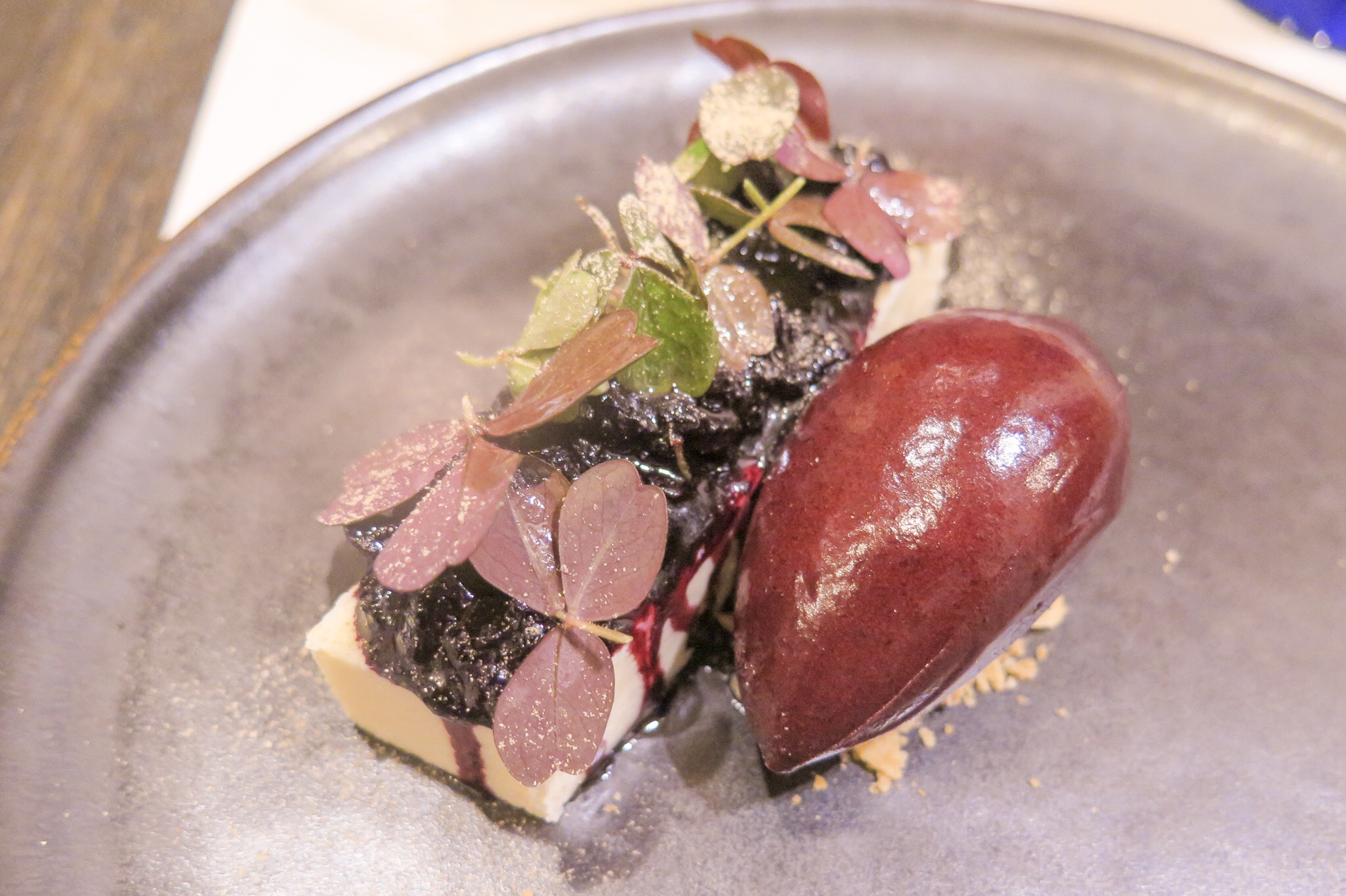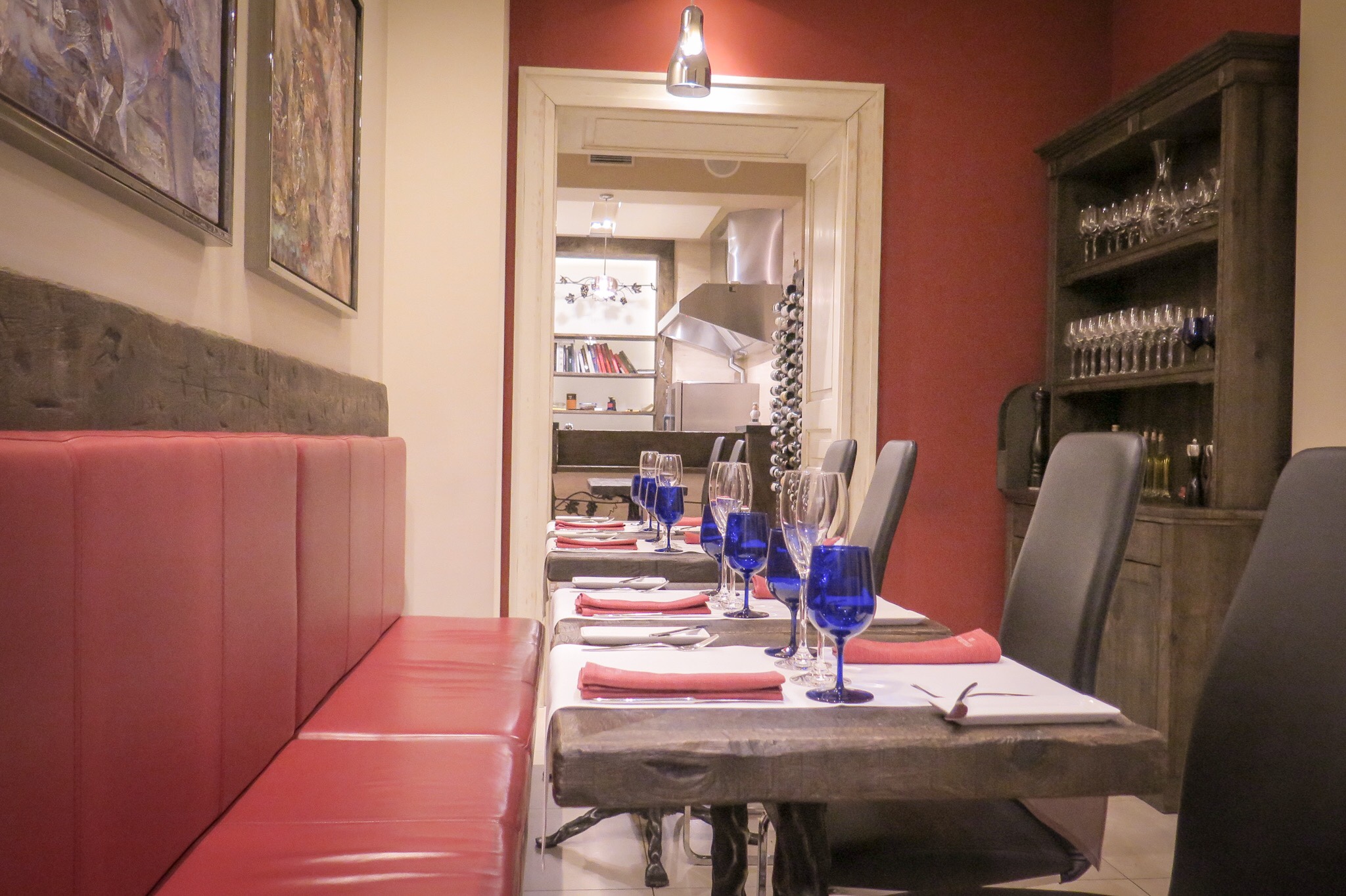 For the main course I had the fish of the day (68 zlotys) which was a pike perch with a tender, boiled cabbage and an herb sauce, the husband and daughter had an entrecote with artichokes and sunflower seed cream (80 zlotys). The fish was perfectly cooked and the entrecote made my mouth water,
However, the selection of desserts was rather meager with its two options for 32 zlotys each. I had a blueberry cheesecake with blackberry ice cream and mushroom powder(!), while the husband and daughter had a sea buckthorn and toffee dessert. Here, however, I have to say that my cheesecake was superior to the sea buckthorn, mostly because in my eyes the sea buckthorn dessert was a little too sour. Mushroom powder on ice cream turned out to be a winner!
We had a really nice evening at Bottigliera 1881 and highly recommend this restaurant! Knowledgeable and super nice staff, few tables and interesting menu. Simply the best end to a holiday in Krakow!
Bottigliera 1881
Bocheńska 5
31 061-Kraków, Poland
Poland
Map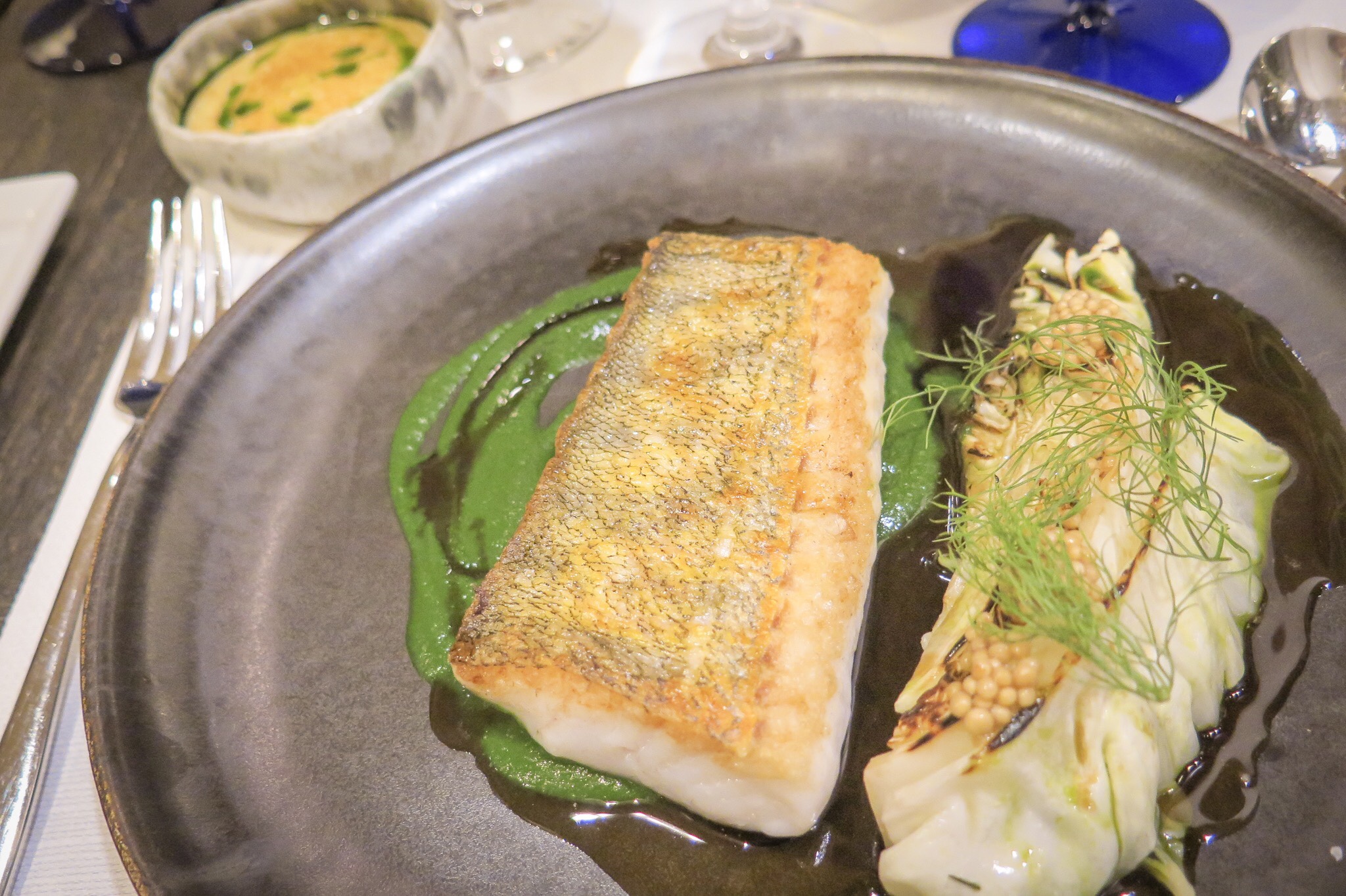 2. Orzo – trendy!
If you pass a place with a line of locals outside, you can be pretty sure you've found a good place! We passed by Orzo after our visit to Schindler's factory. Two hungry and without expectations. And Orzo delivered. This is a hip place in scandichic, slightly industrial style. Great music surrounds the restaurant and the menu is full of crowd pleasers – poke bowls, burgers, pizza, spaghetti and pho – the tastiest bites from around our world. There were also plenty of vegetarian dishes here.
My party fell for two Orzo burgers with angus beef and bacon (29,90 zlotys), while I had a vegetarian burger with black beluga beans and hommus (29,90 zlotys). They took a while to get the burgers in (my vegetarian took a while), but what monster burgers we got! It's hard to show in pictures how gigantic the burgers were, but they were picture-perfect creations that also tasted good! The only problem with the lunch at Orzo was that it was so good that we ate way too much and therefore barely had the energy to eat dinner later in the evening... But that's a real luxury problem 🙂
Orzo People Music Nature
Lipowa 4A
30 702-Kraków, Poland
Poland
Map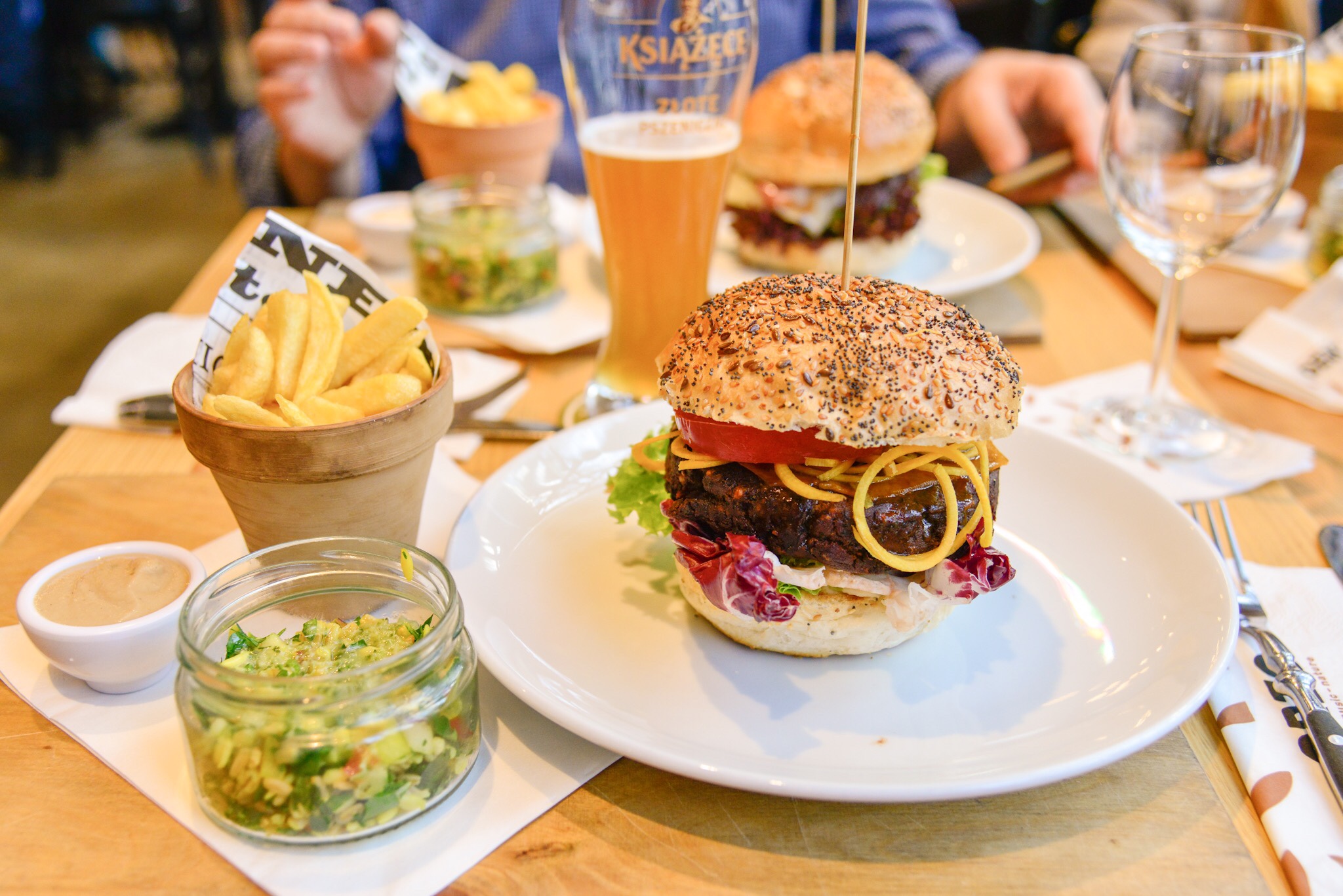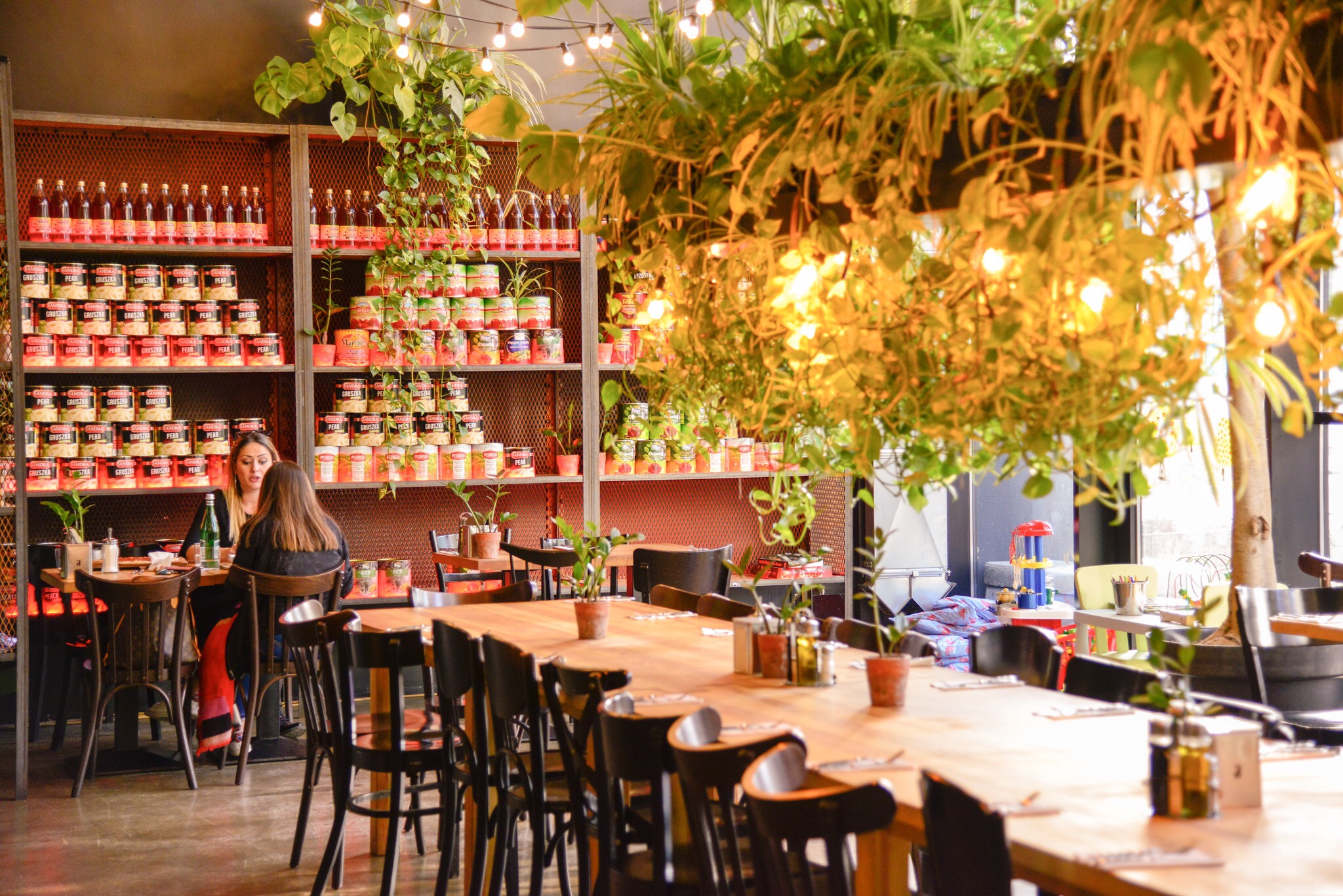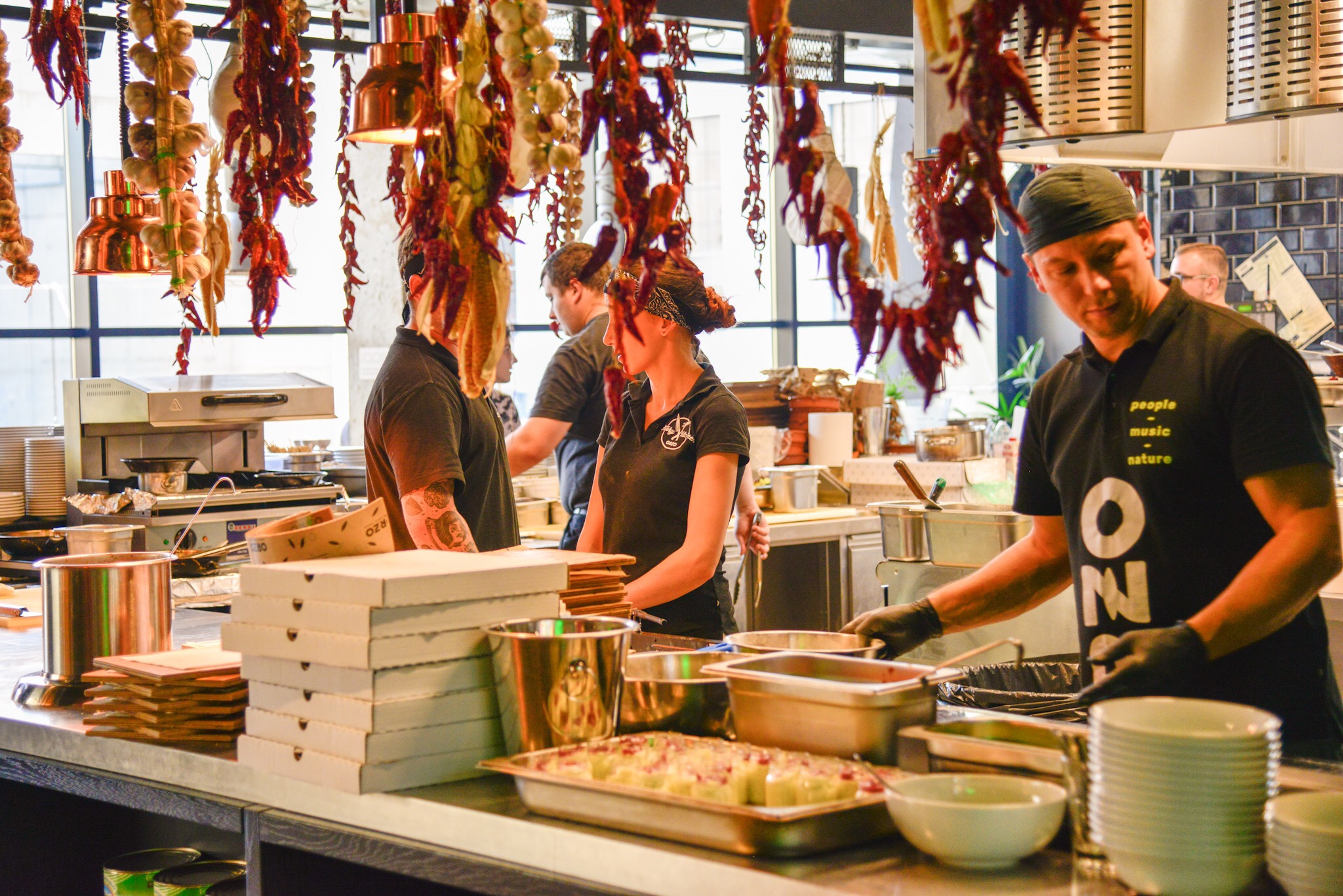 3. CK Browar – Polish pub food and brewery
Is it really open? The door to CK Browar stands ajar. We go down the stairs and find a slightly secret restaurant with a brewery and lots of people and classic old poodle coat on the speakers. Here at CK Browar, the beer is brewed in front of you in large copper barrels and the unfiltered beer is tapped directly from barrel to glass. The menu is Polish pub food with everything from pierogi to duck and wild boar.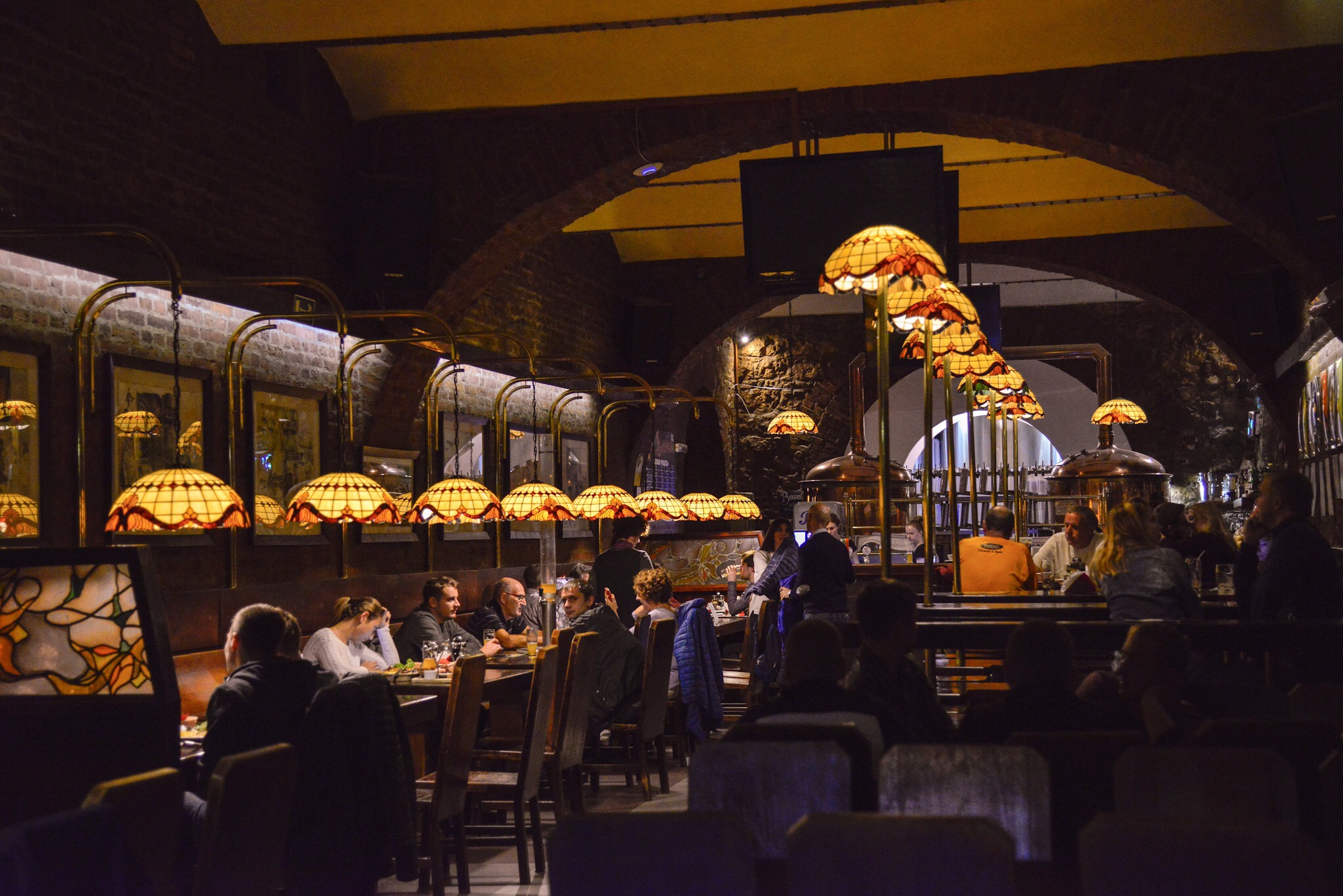 We ordered a pork knuckle (38 zlotys), a wiener schnitzel (26 zlotys) and a spare rib (32 zlotys). For that, we ordered a beer sampler tray with five of the brewery's own creations. The leg of pork came in as a fist-sized meatball in a metal rack, and my wiener schnitzel with sauerkraut was served not on a plate – but on a large wooden tray. Individual portions would have been enough for 2,5 lumberjacks. So we 2 office rats barely managed to eat half... Don't miss this place if you like rustic food and good beer at good prices!
CK Browar
Podwale 6
30 962-Kraków, Poland
Poland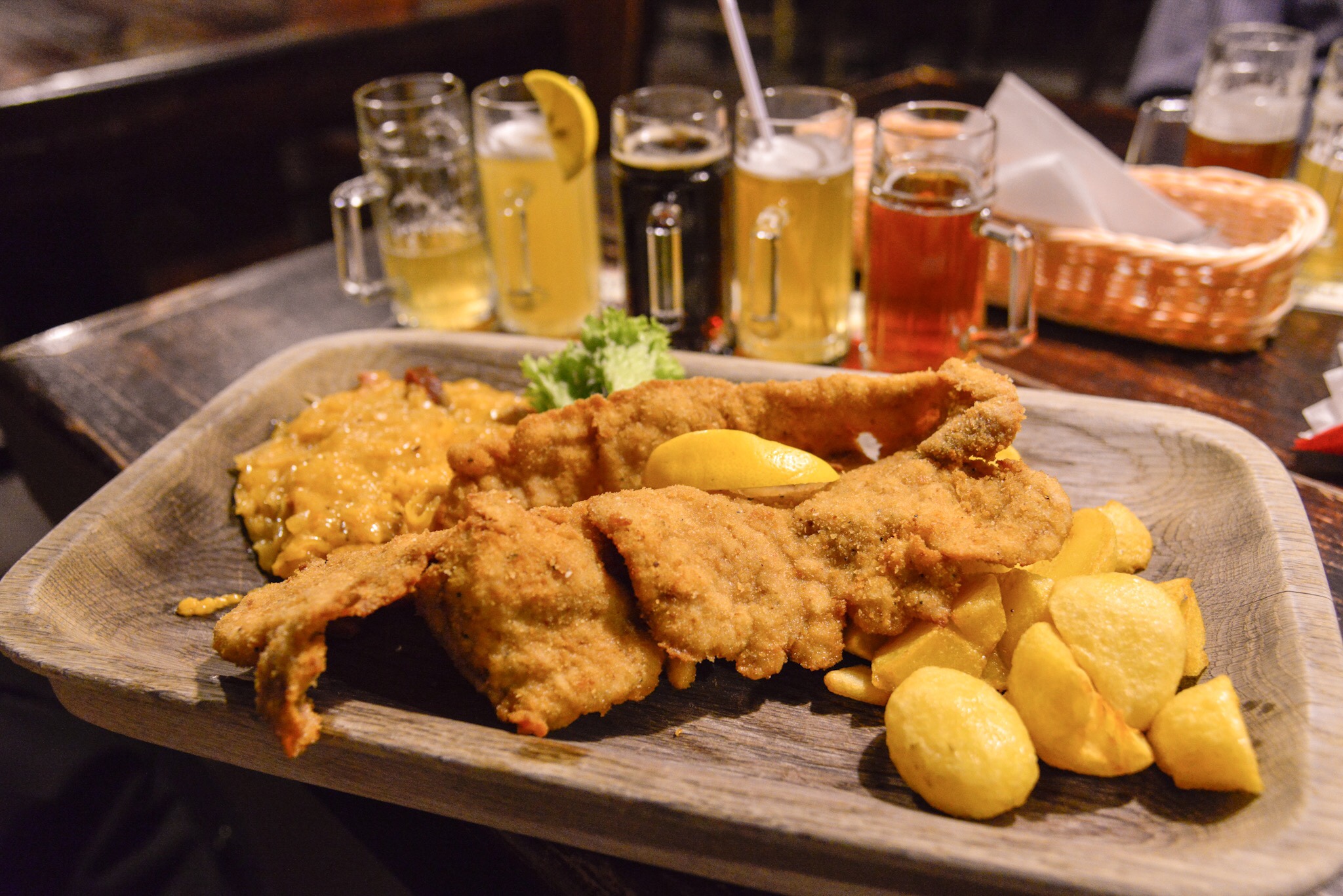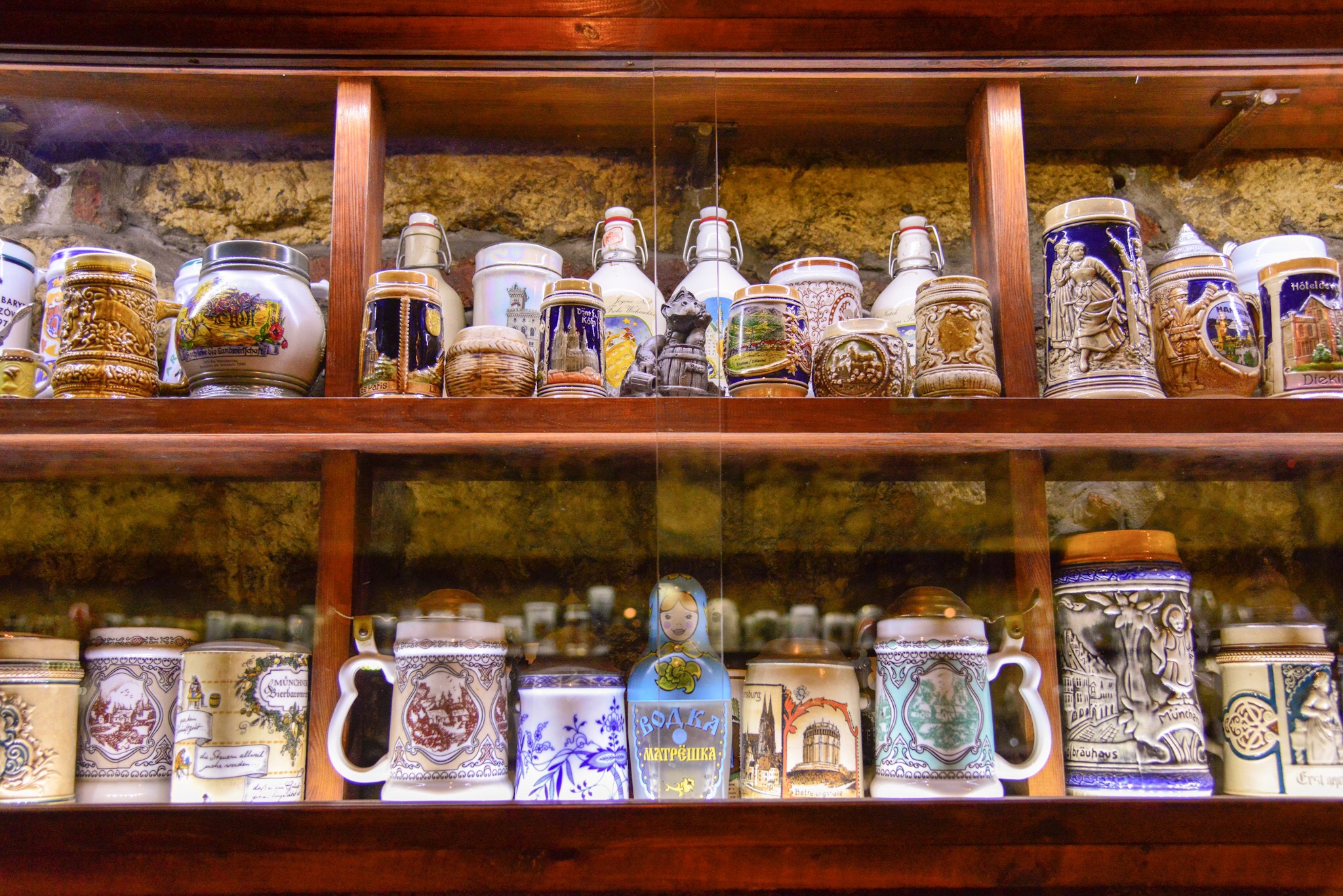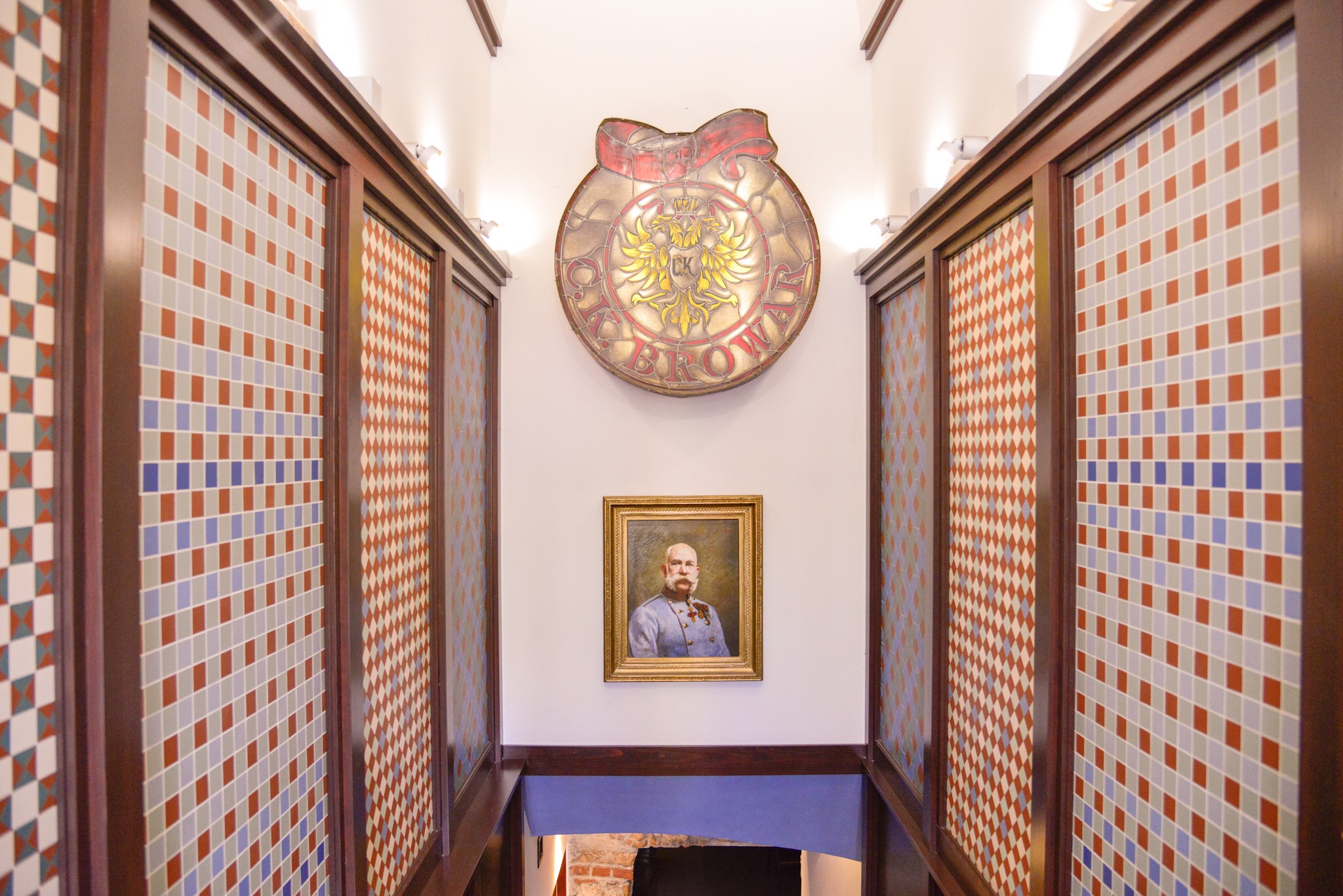 4. Hana Sushi
Hana sushi is something as odd as a Michelin-recommended Japanese restaurant in Krakow. Since you can easily get an overdose of rustic food in Poland, you long for something fresh for a few days. So we booked in at Hana sushi, which is located in the middle of Kazimierz.
We took in a Special Maki Set with 24 more luxurious rolls (107 zlotys) and a lot of small dishes. And the sushi delivered. Super fresh, super tasty and really nice sushi. For dessert, we brought in a Japanese pancake with green tea cream. It was also super good.
Hana sushi
Cup 12
30 057-Kraków, Poland
Poland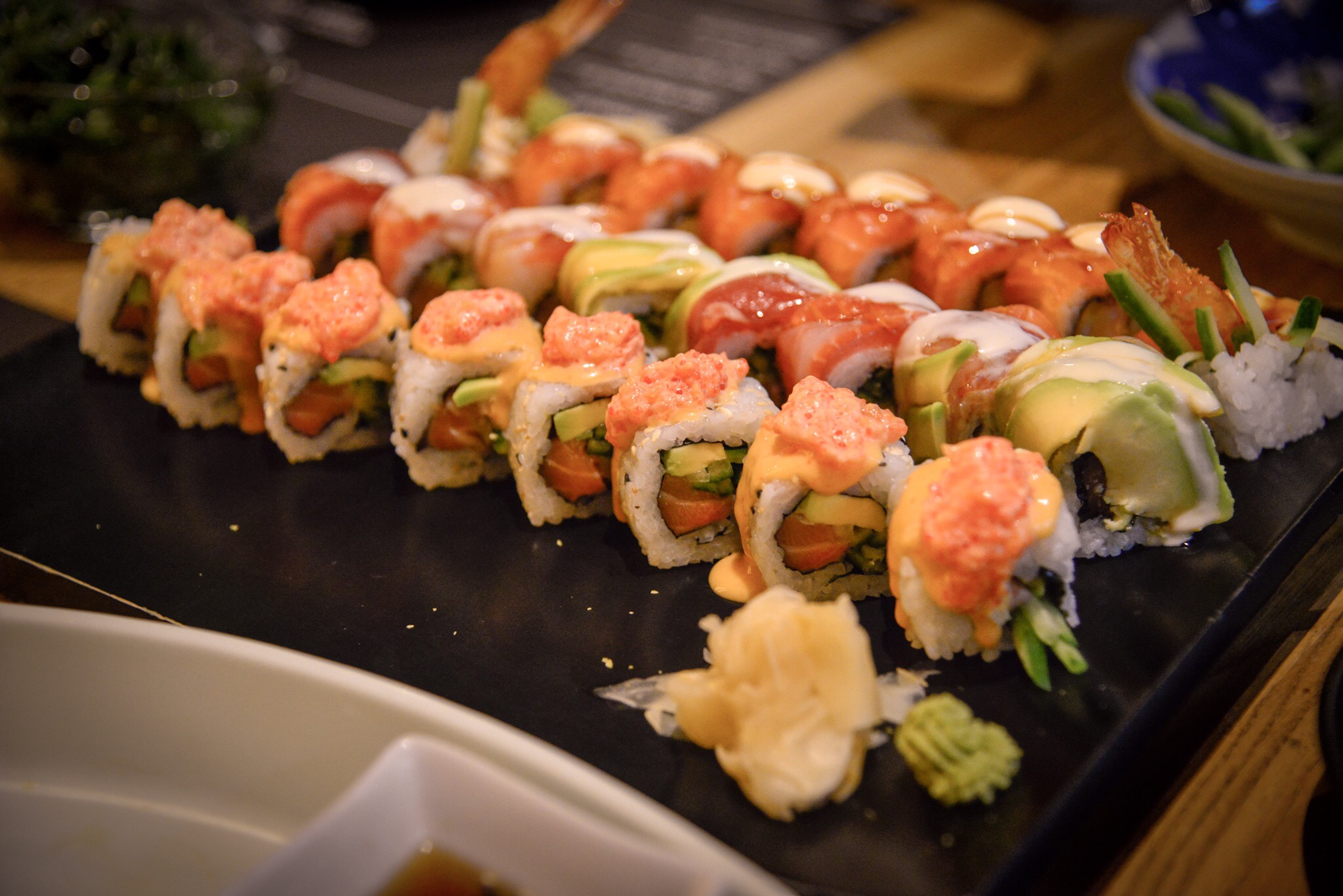 5. Pod Baranem
Our last tip on the list is Pod Baranem, also a restaurant recommended by the Michelin Guide. At this family-owned and very popular restaurant, Polish food of all kinds is served. We had also booked this restaurant in advance, which was lucky for the guests who tried to make a drop-in had to turn around at the door or come back after 21 pm. The place is cozy with fantastic paintings and the service is familiar and pleasant. This is simply a really lovely Polish restaurant.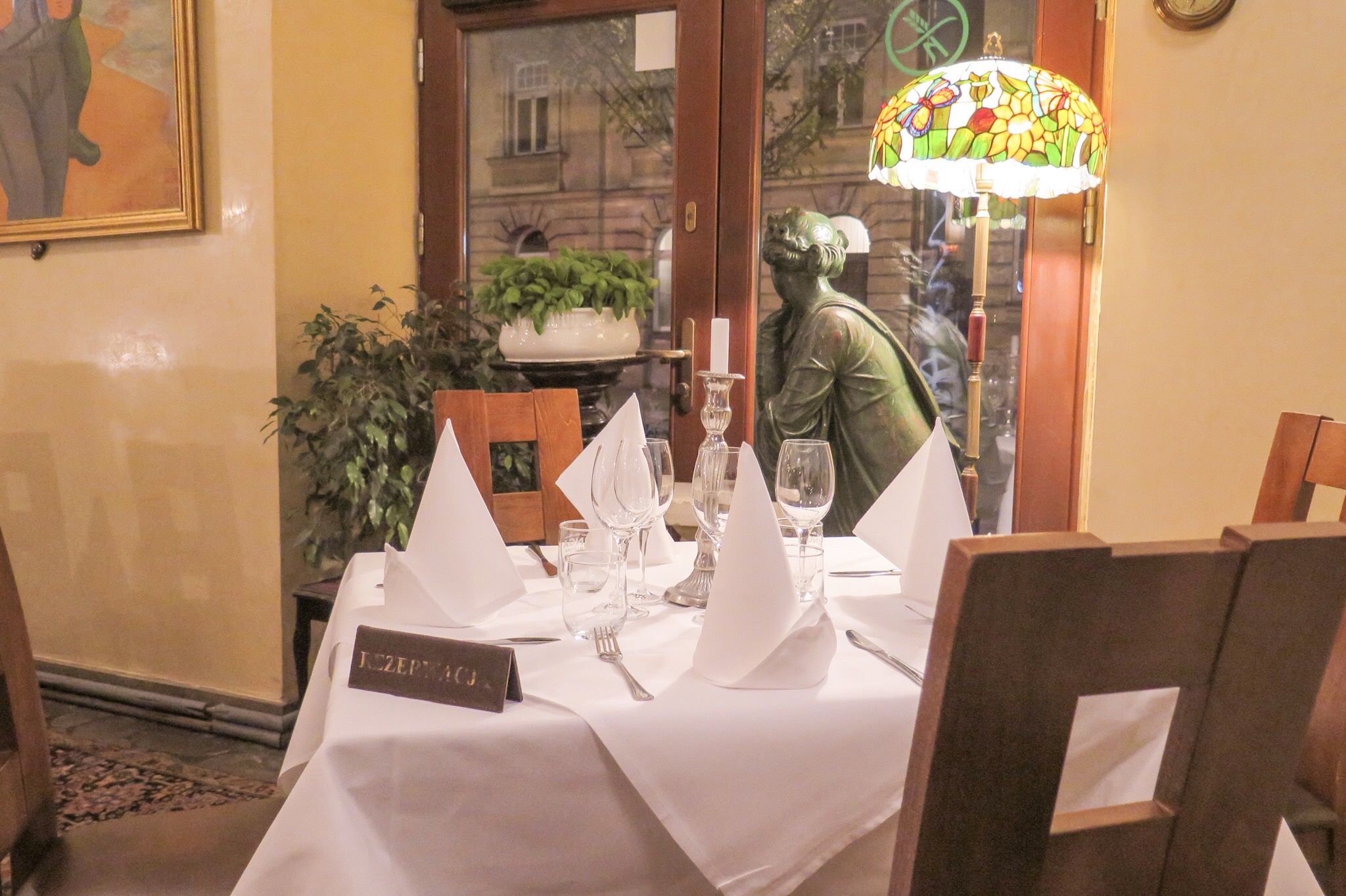 The menu is large, with very classic Polish dishes and large amounts of game. My daughter and I ordered a chicken in herb sauce (29 zlotys) and the husband ordered duck breast in apple/cinnamon sauce (39 zlotys). The waiter also recommended that we bring in a side order for the main course, so we brought in what he recommended. It turned out to be a beetroot mash with crème fraiche. Good, but a bit unexpected! For dessert, we brought in cassata ice cream (17 zlotys) and crème brûlée (17 zlotys). Everything was both nicely laid out and tasty and incredibly affordable! This is a really cozy place if you want to try Polish cuisine with a little finesse! But don't forget to book!
Pod Baranem
Świętej Gertrudy 21
31 049-Kraków, Poland
Poland
Do you want to read more about Krakow? Look into my Poland page!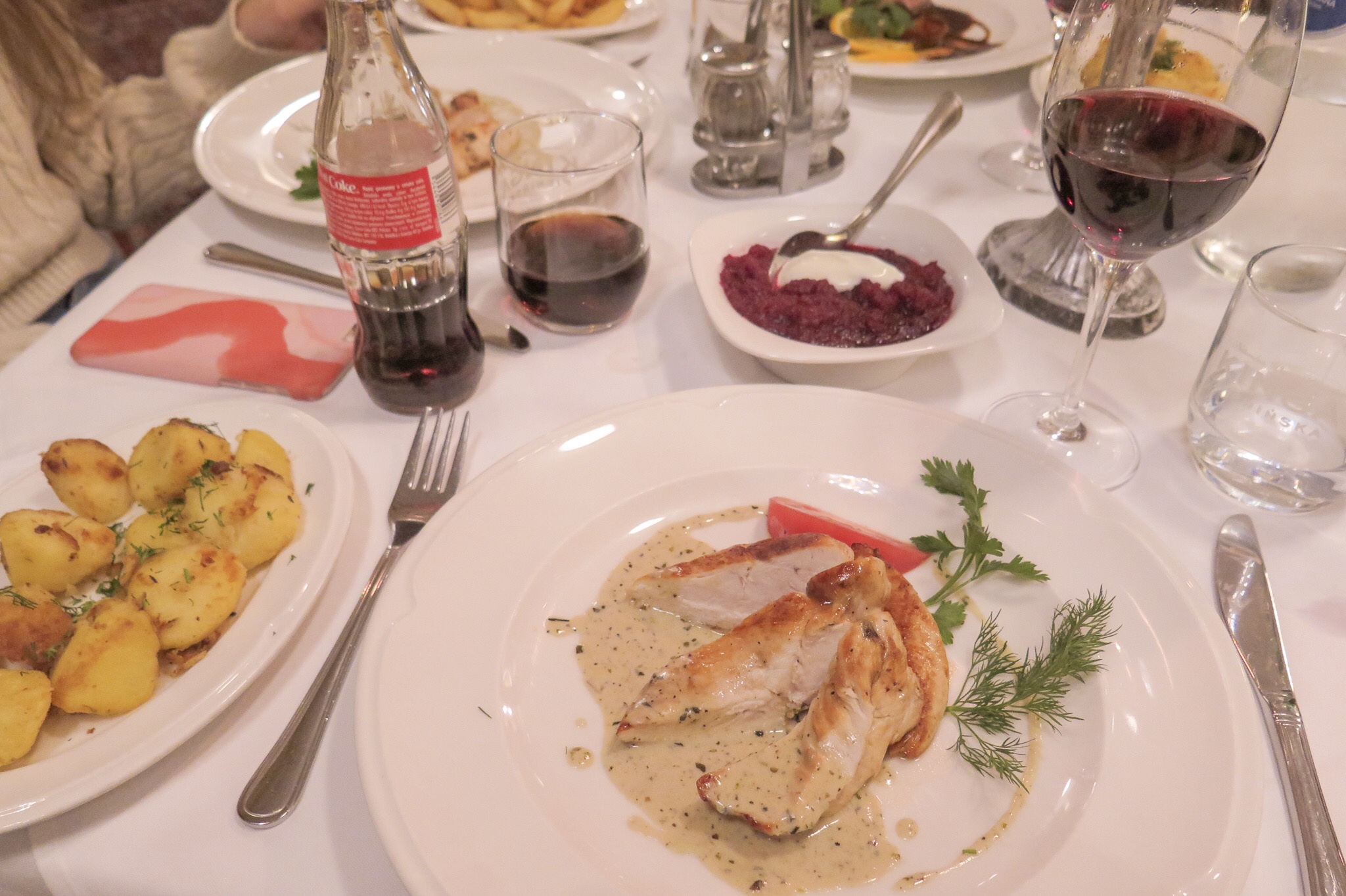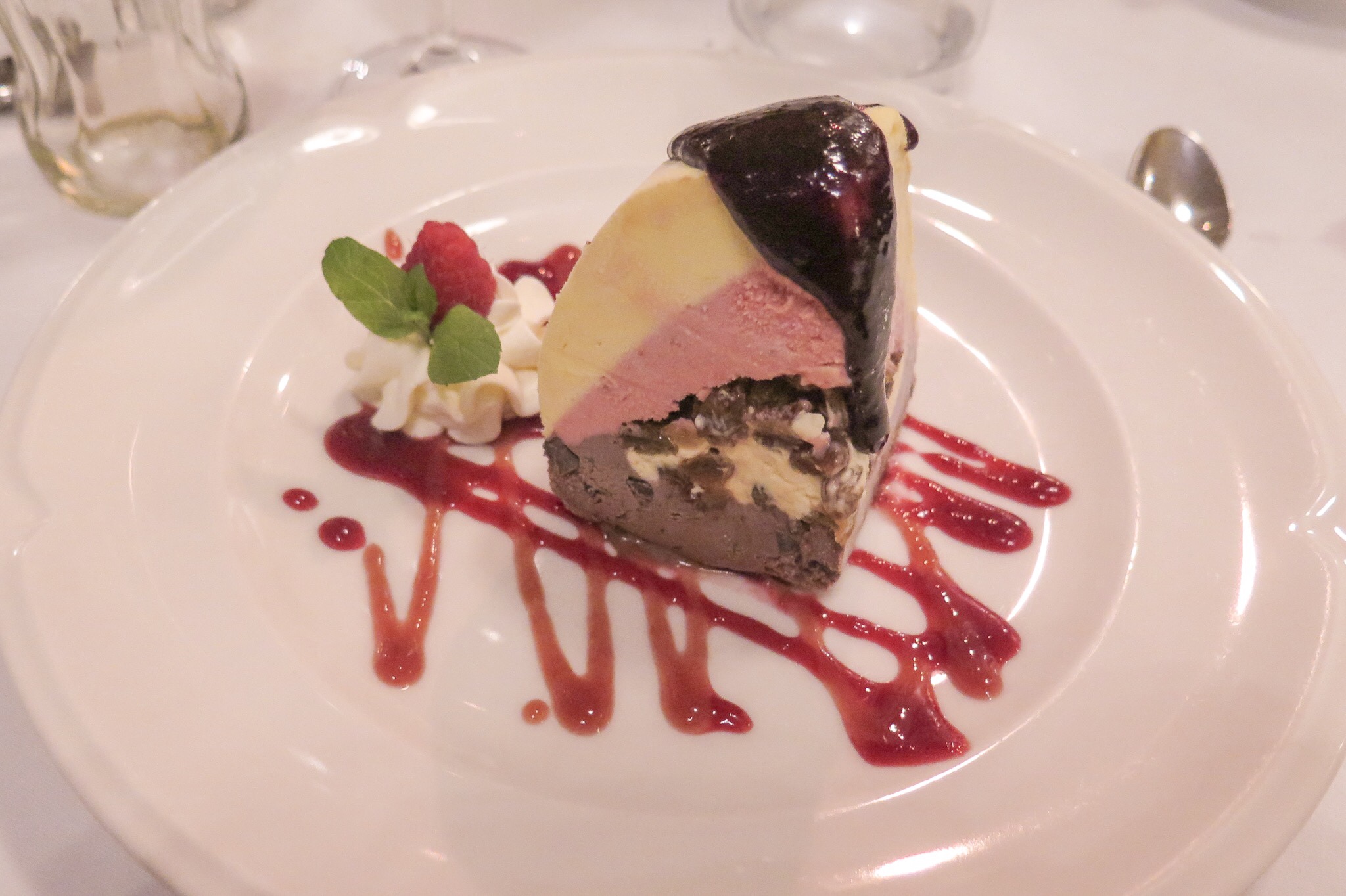 Want to read more of my travel tips? do not forget to like Rucksack on Facebook!
Have you been here? What did you think of the destination?
Been there - didn't like it!
0
Not keen at all to go here!
0
Eva Gyllenberg
Travel blogger, gastronaut, photographer and family adventurer with over 55 countries in his luggage. Eva loves trips that include beautiful nature, hiking boots and well-cooked food. On the travel blog Rucksack she takes you to all corners of the world with the help of her inspiring pictures and texts.