Northvikens gardens took me by storm. When I was a child, I read many books, about everything from Kulla-Gulla to flying thunder devils. But one of the books that I remember most strongly was about a garden. The secret garden. When I visited Norr for the first time a few weeks agovikens gardens, the book found its way out of my memory again. For me it was Northviken my very own secret garden. Like a small beautiful present that I was surprised and happily unfolded and opened piece by piece as I walked around the gardens.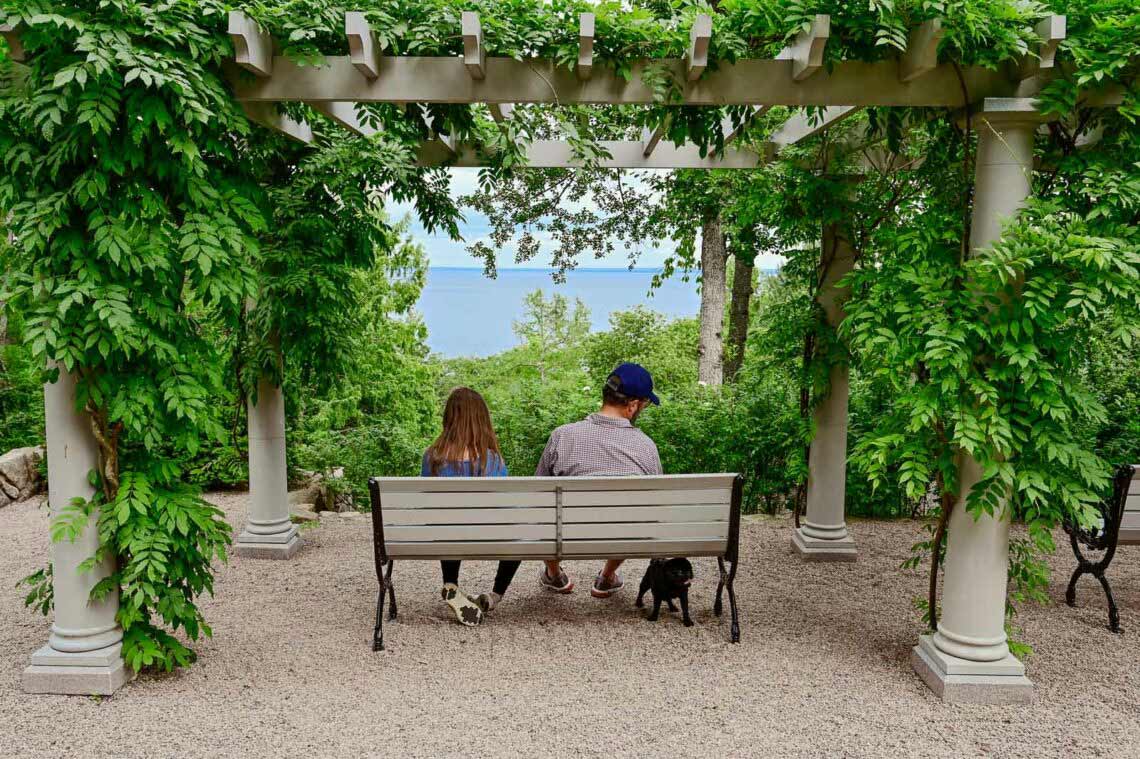 What is North?viken?
Northviken is not some royal garden at a grand palace, but the result of one man's dream. The gardener Rudolf Abelin. At the beginning of the 20th century, Rudolf Abelin found this place outside Båstad in northwestern Scania, a place with a very favorable climate and with opportunities to both grow fruit and create a garden that would be beautiful to all senses. Here he built Villa Abelin for the family and created a garden based on inspiration he got from his travels in Europe.
I must admit that I had never thought of visiting the Northvikens gardens until this year. I don't even remember hearing about the park before? But I can reveal that we became so fond of the park that we have now bought annual passes. Because if there's any place I want to experience the changing hand of the seasons, it's here.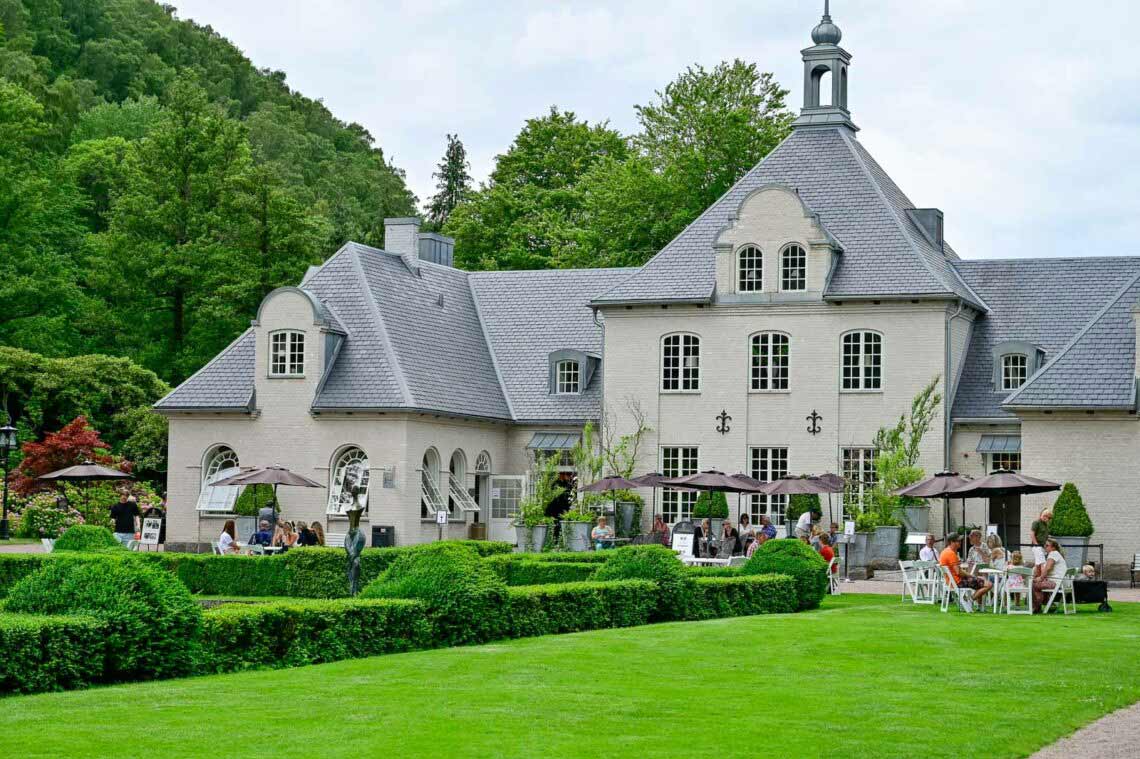 In the northviken Rudolf wanted to create the world's beauty in miniature, with six style gardens. He created The baroque garden with its pompous fountains, The water garden with its white temple and sea of ​​hydrangea, the well-trimmed The Renaissance garden, the enchanting Japanese garden in the ravine, the The Eastern terrace with the small temple and the Romantic garden with rhododendron splendor. In recent years, new gardens have also been created, including a children's garden with room for extra running and play. For Northvikens gardens do not stand still, they evolve and are renewed every year.
It's hard to name a favorite in the park, but if I had to choose just one garden, it would have to be the Japanese Garden. Here, among the blood-red maple leaves and the cooling shade in the gorge, it's a little extra lovely to sit down on a bench.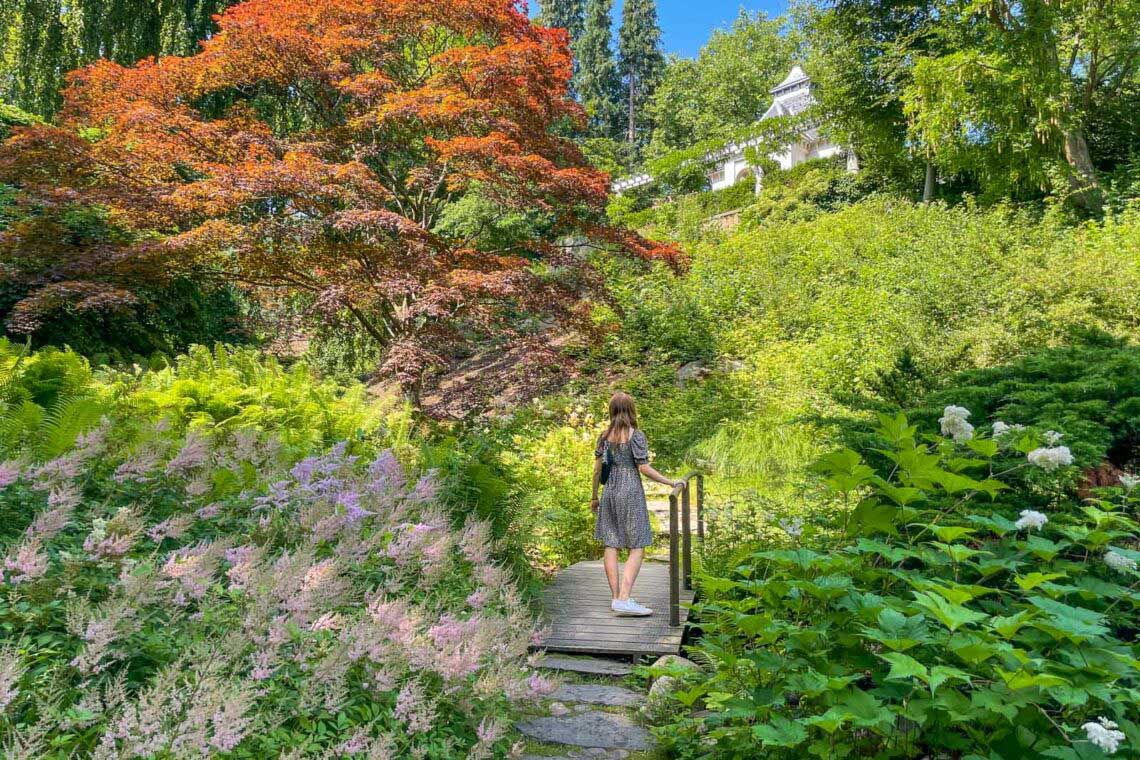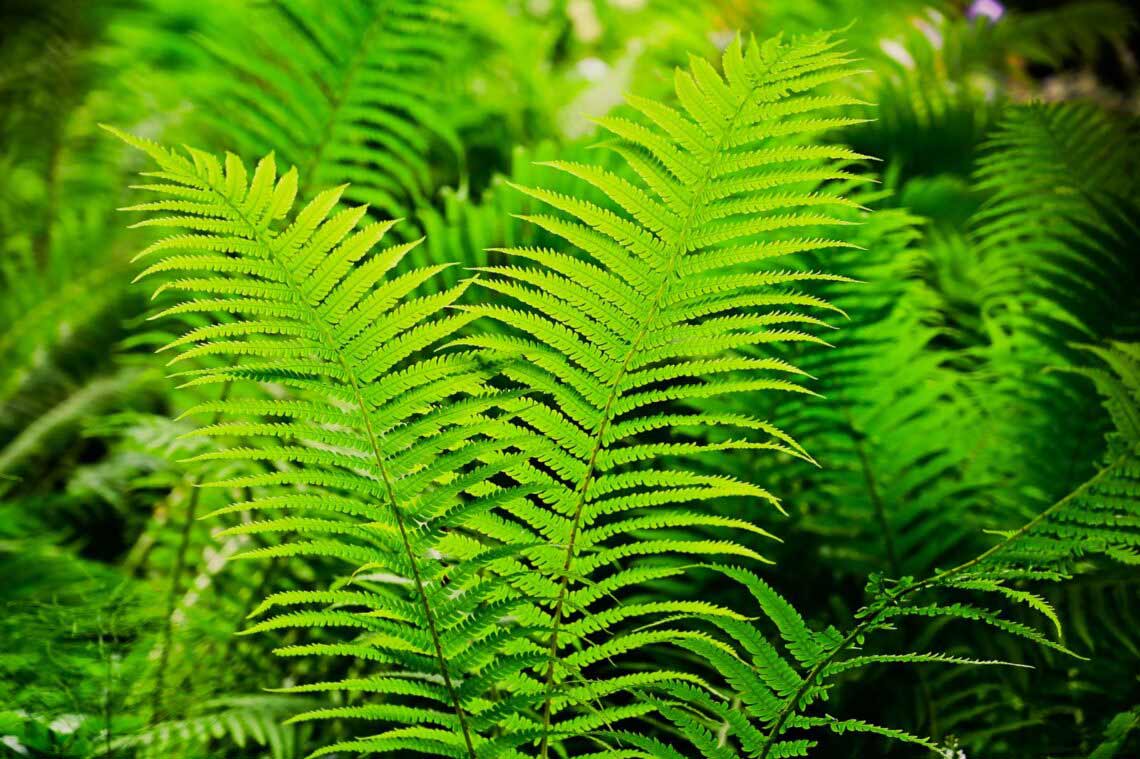 Northviken is not only a lovely place for adults, but also for both children and dogs. The children can easily have fun in Hasse's happy (and edible) garden or learn all about bees in the bee garden, scout for newts and peacocks or play a game of chess in one of the small park oases. This year's exhibition "Year of the Forest" is also like a magical fairytale path in the forest, with lots of imagination-provoking art.
Dogs are very welcome and there are even special fresh water taps with dog bowls where the four-legged friends can quench their thirst on hot days.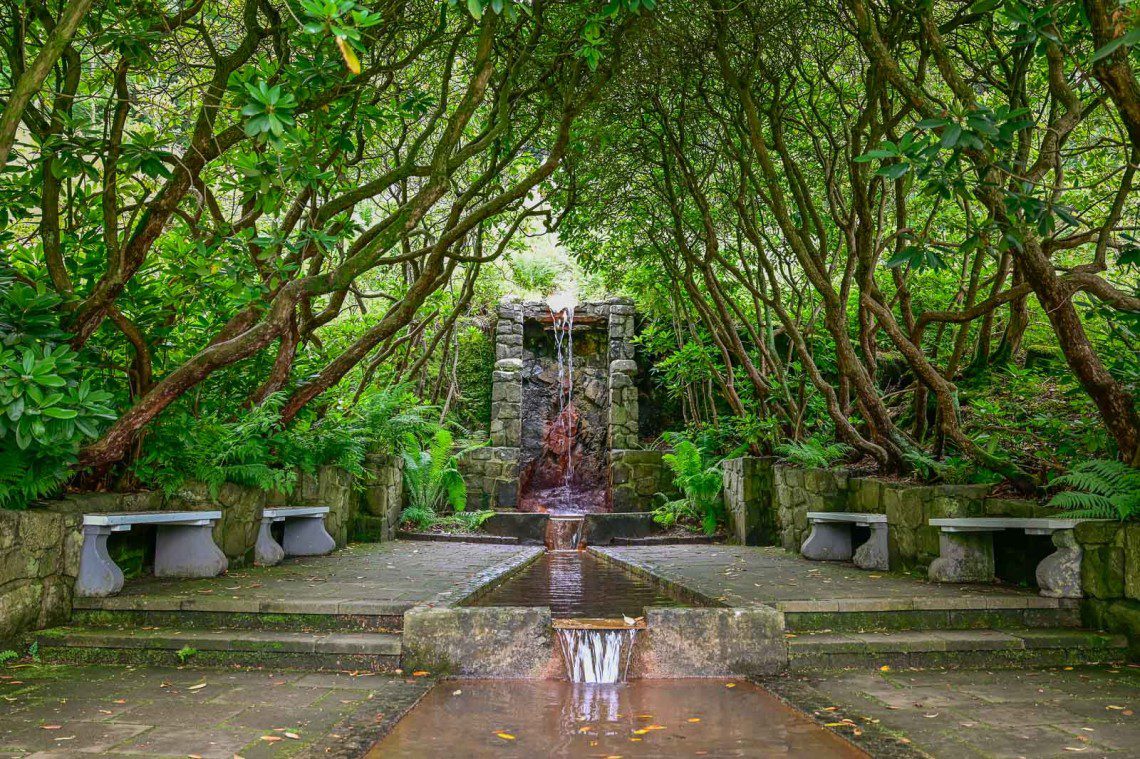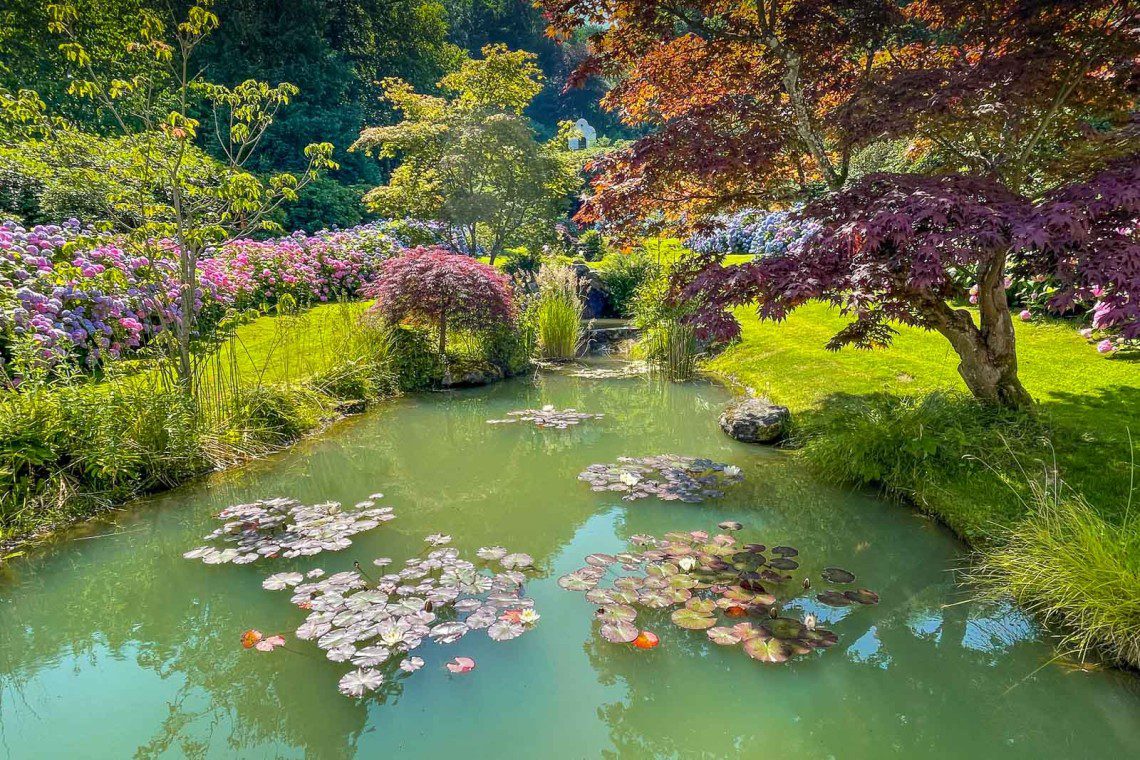 A tip is to take the opportunity to have a lunch or coffee on site in the park. The orangery in Villa Abelin has a lovely outdoor terrace overlooking the Japanese garden. A really good lunch is served here that makes you happy. We ate lightly boiled linguine with crayfish sauce and new potatoes and enjoyed every bite. Dogs are also allowed in the outdoor dining area.
The Chocolaterian right by the parking lot is best for a coffee with chocolates. The pralines are both beautiful and tasty, and the outdoor dining area has a view of the sea. However, the lunch was a bit uneven (the pizza tasted mostly of ketchup, but my club sandwich was perfectly ok), so I recommend the Orangerian for food.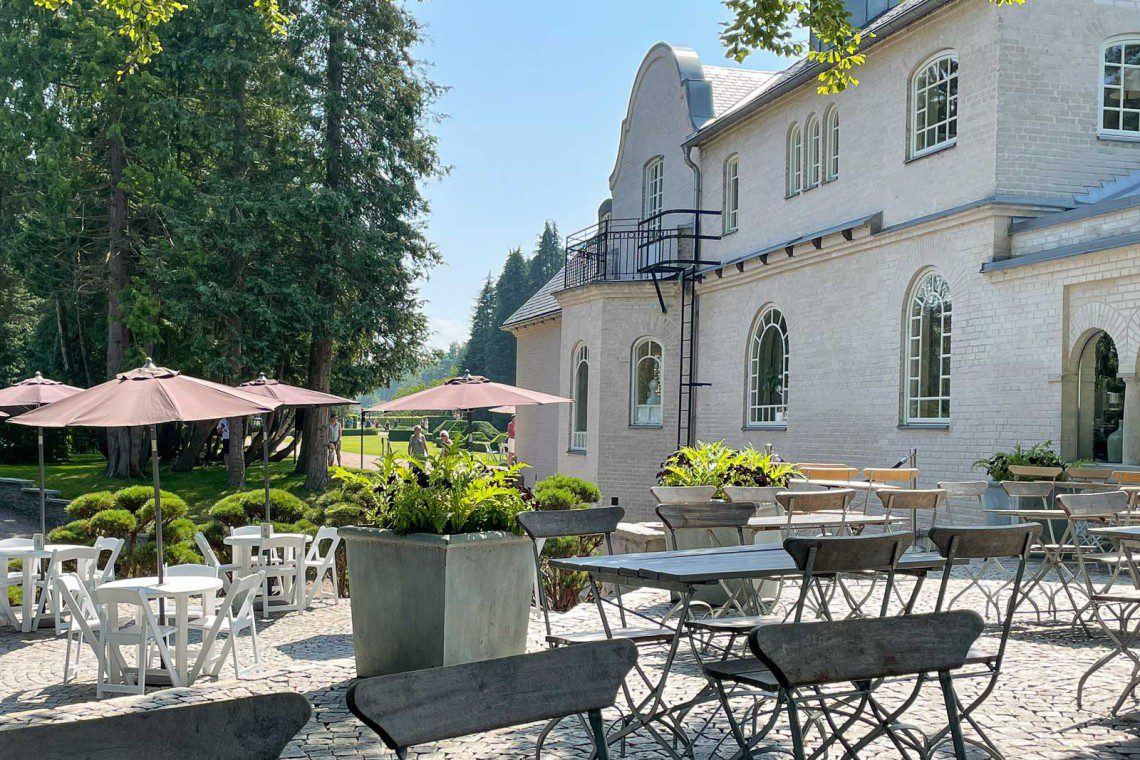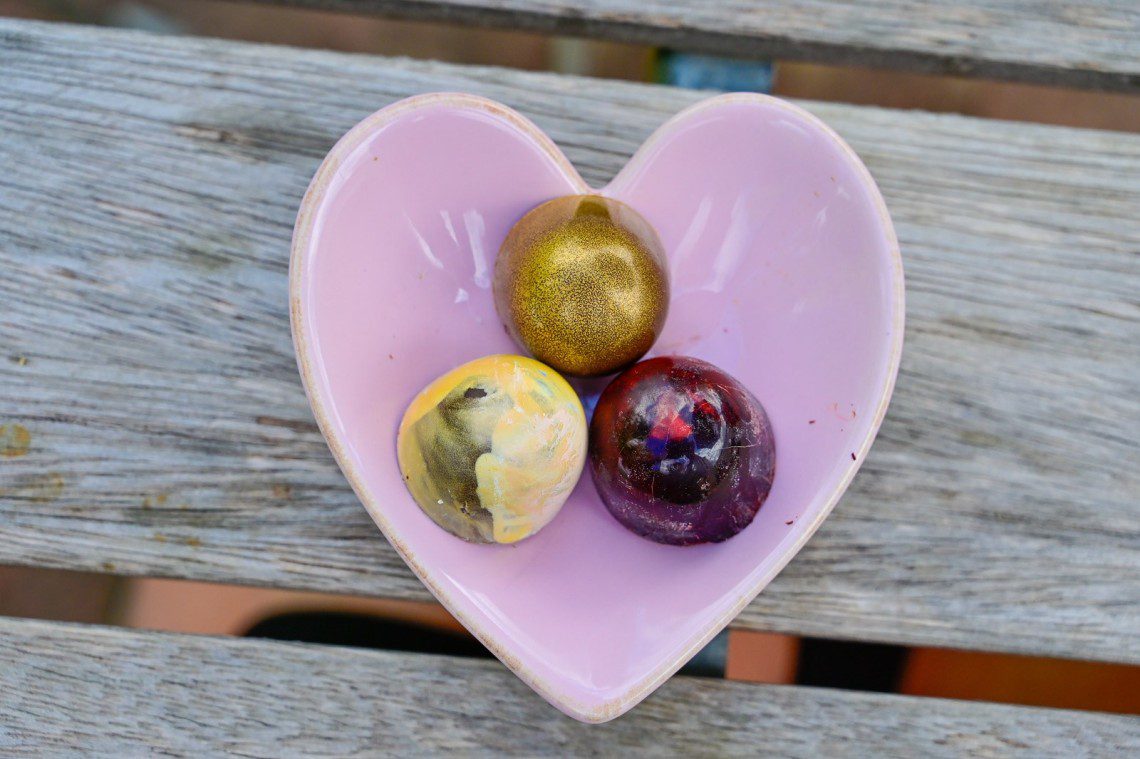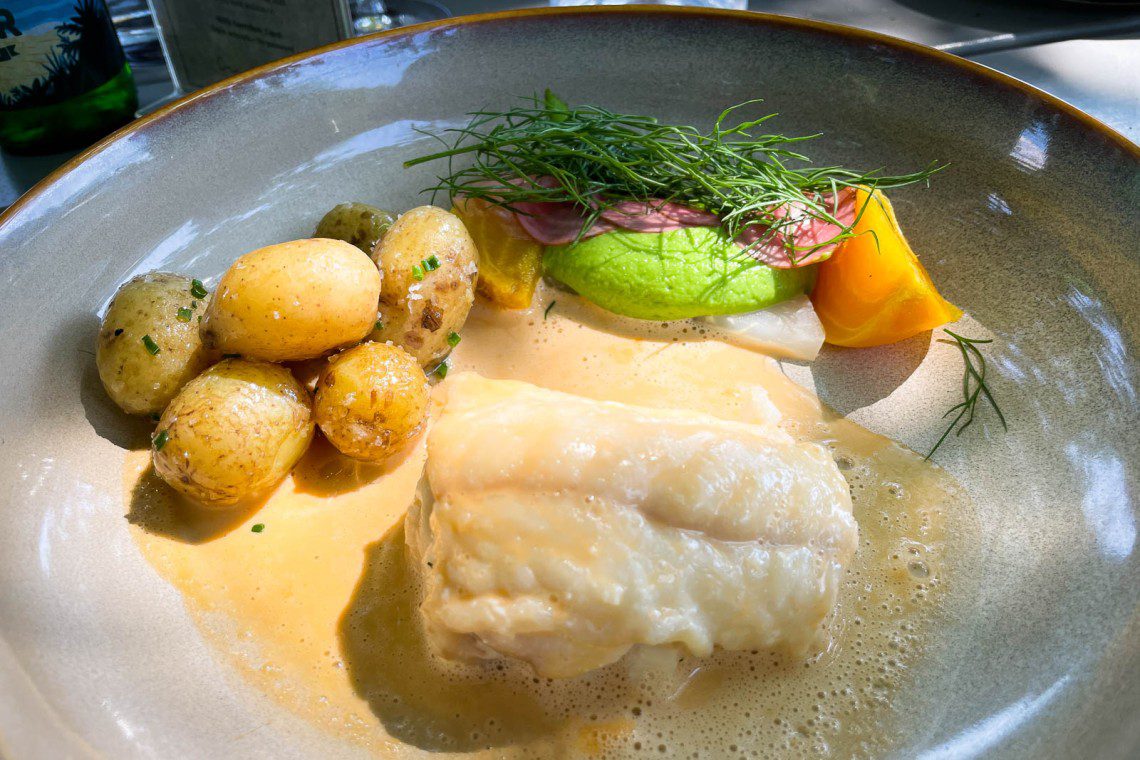 When will I go to the North?viken?
Northvikens gardens are (in 2021) open daily from May to September. During October and November/December it is open on certain days (mainly weekends - check the website before you go here!)
Northviken is not a large park, but the different gardens together take a few hours to visit. If you are quick and don't stop and neither have a coffee nor visit the exhibitions, you can do the park in an hour. If, like us, you want to enjoy yourself a bit and also have lunch - count on 3 hours.
Adults cost SEK 150 (2021) and children under 18 are free. We bought the season ticket for SEK 250, so if you plan to go here more than once this year, it pays to have a season ticket.
Please pre-book your ticket on the website! Then you avoid the queues at the entrance. Also take the opportunity to download Norr in advancevikens tårdenar's mobile app for map and information.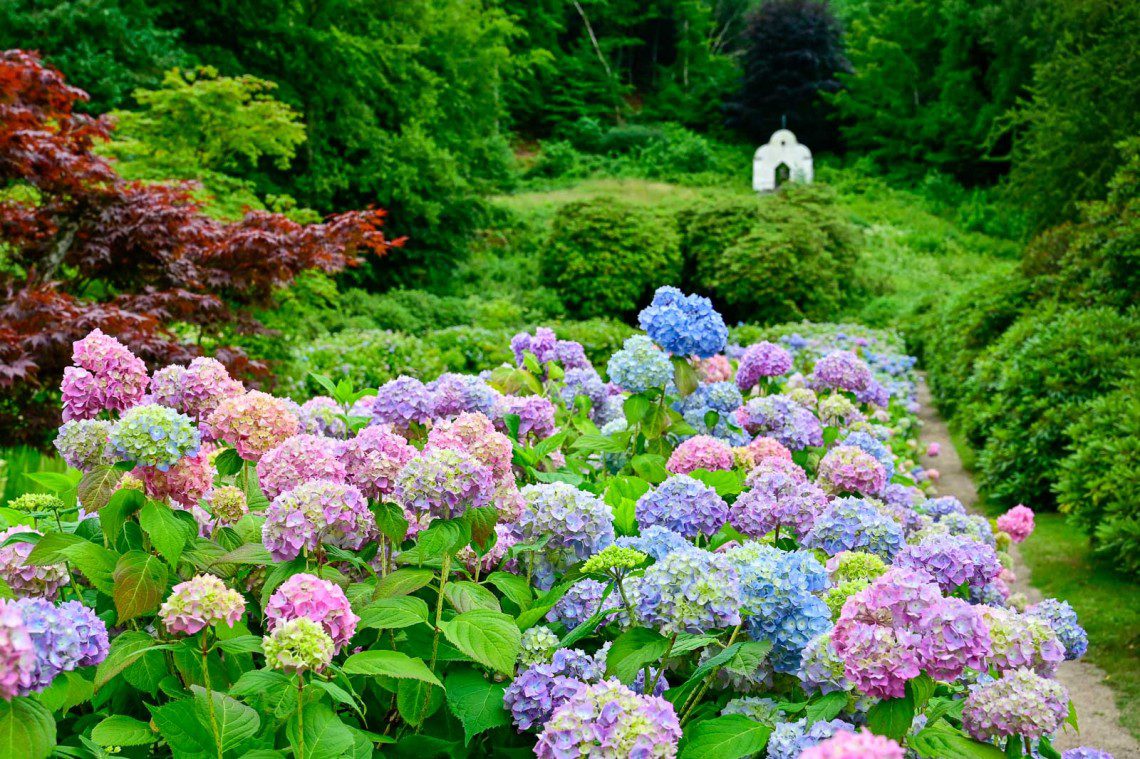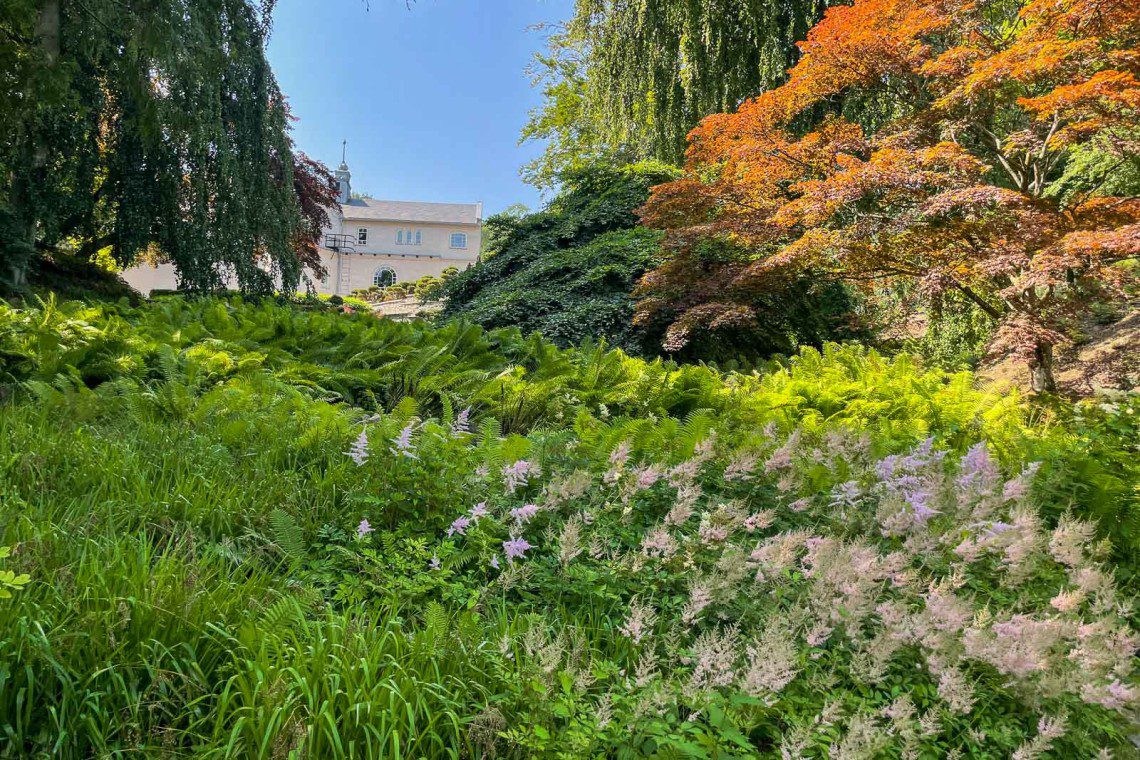 Do you want to read more from the North?viken and Scania?
Look into Northvikens web page, or find more inspiration on my Scania page!
Wants you can see more pictures from the Northviken? Just keep scrolling 🙂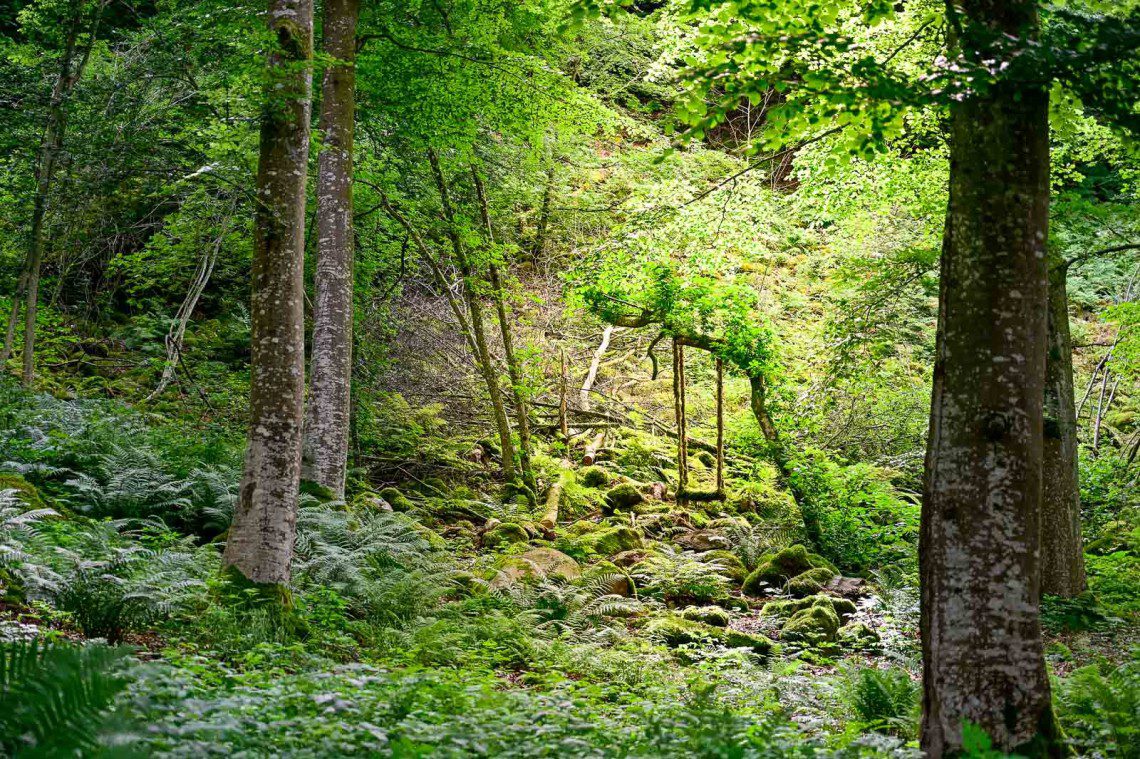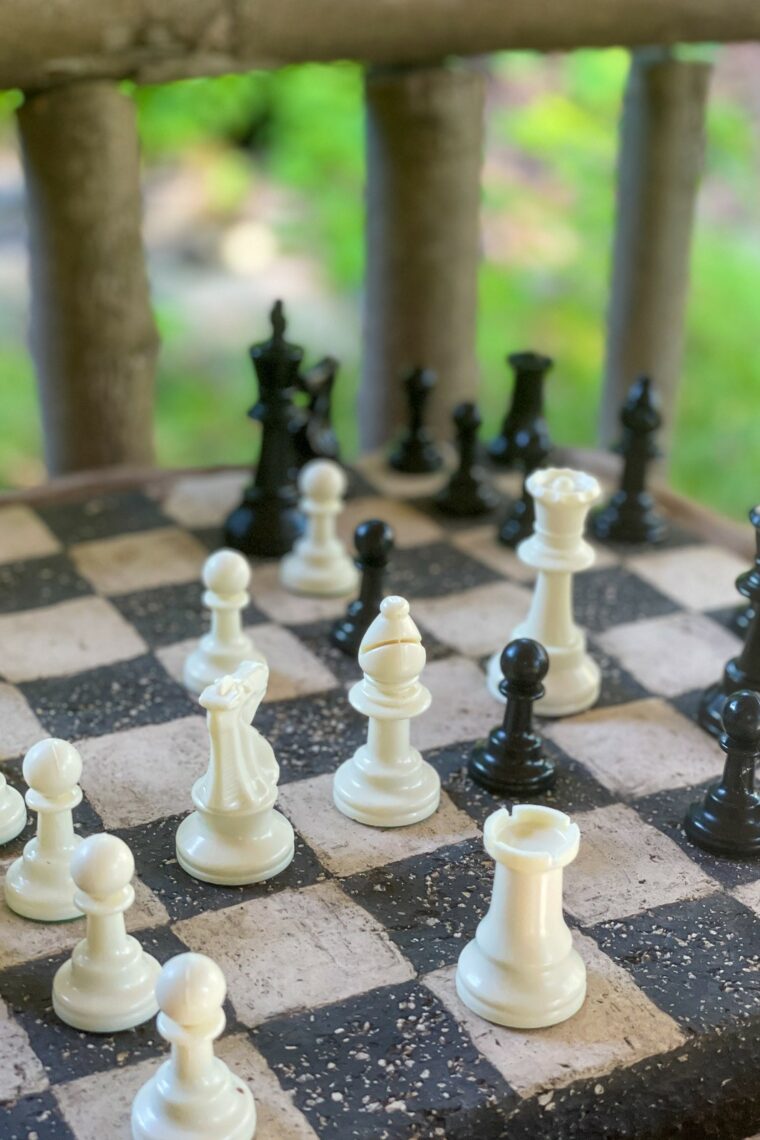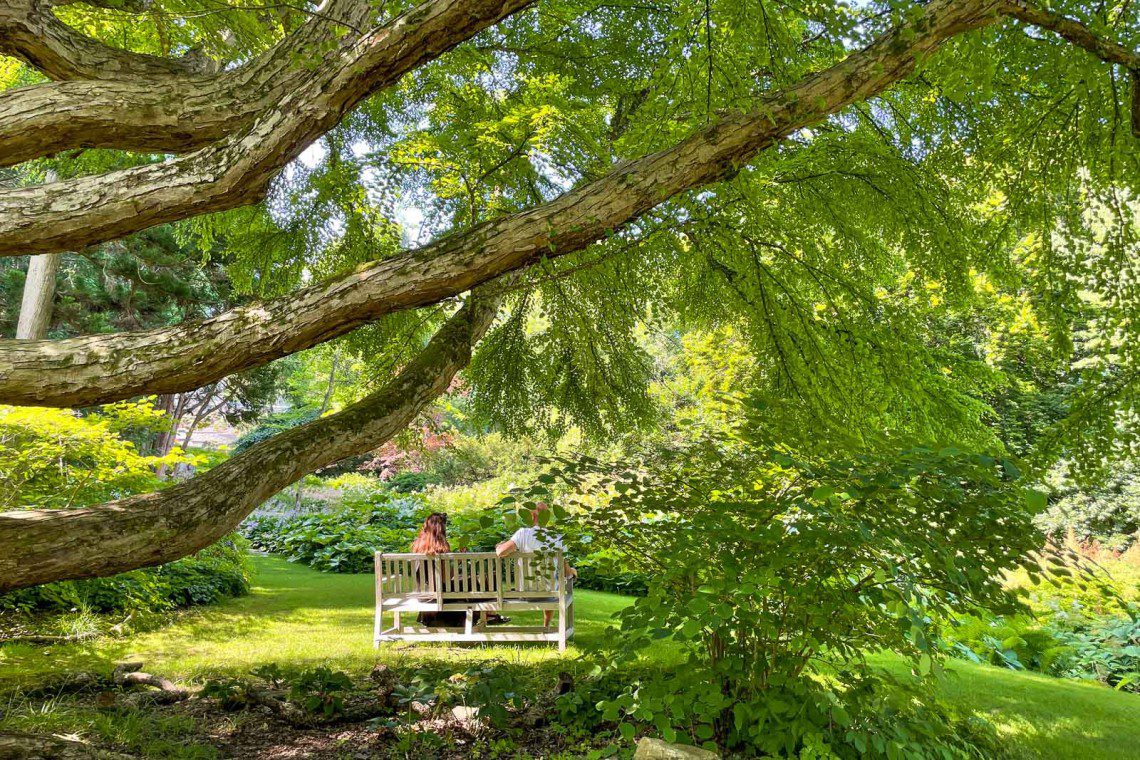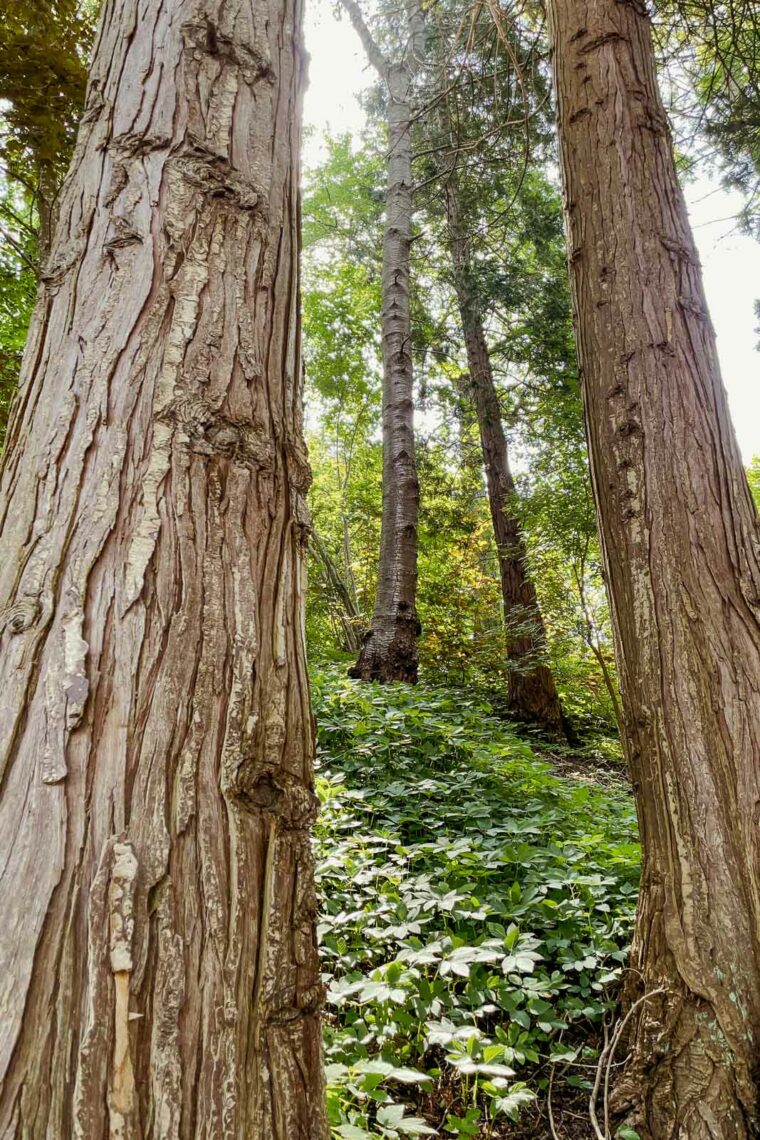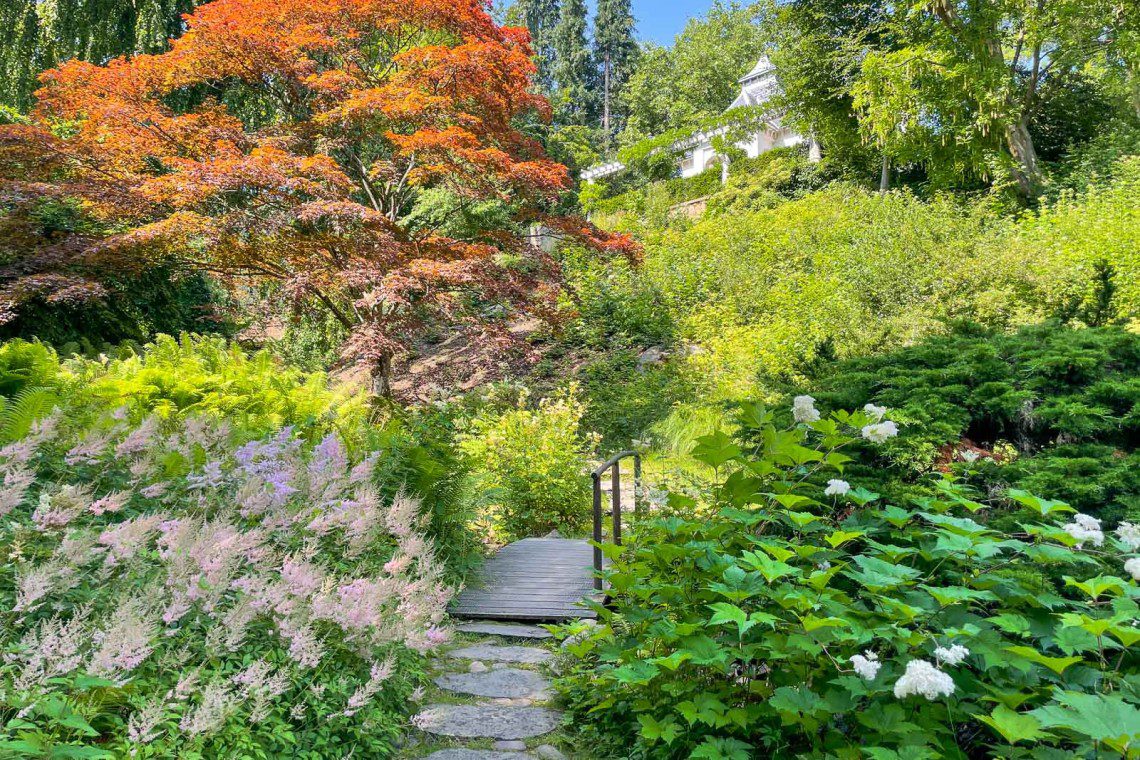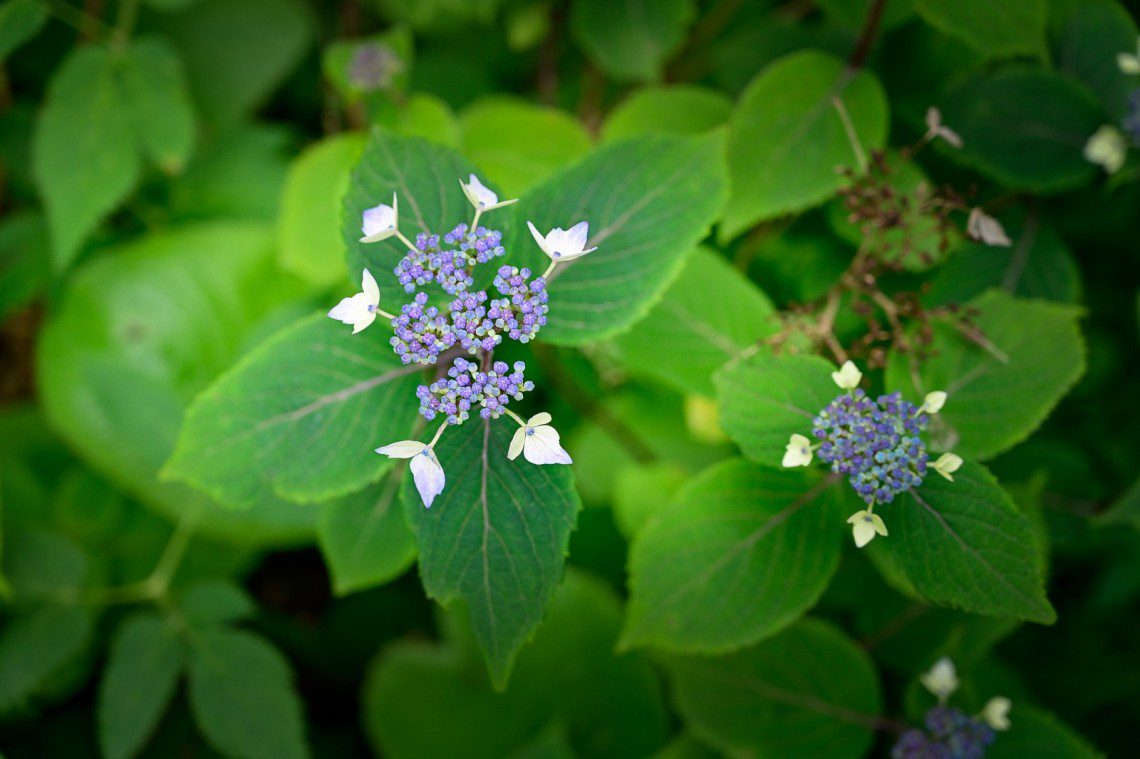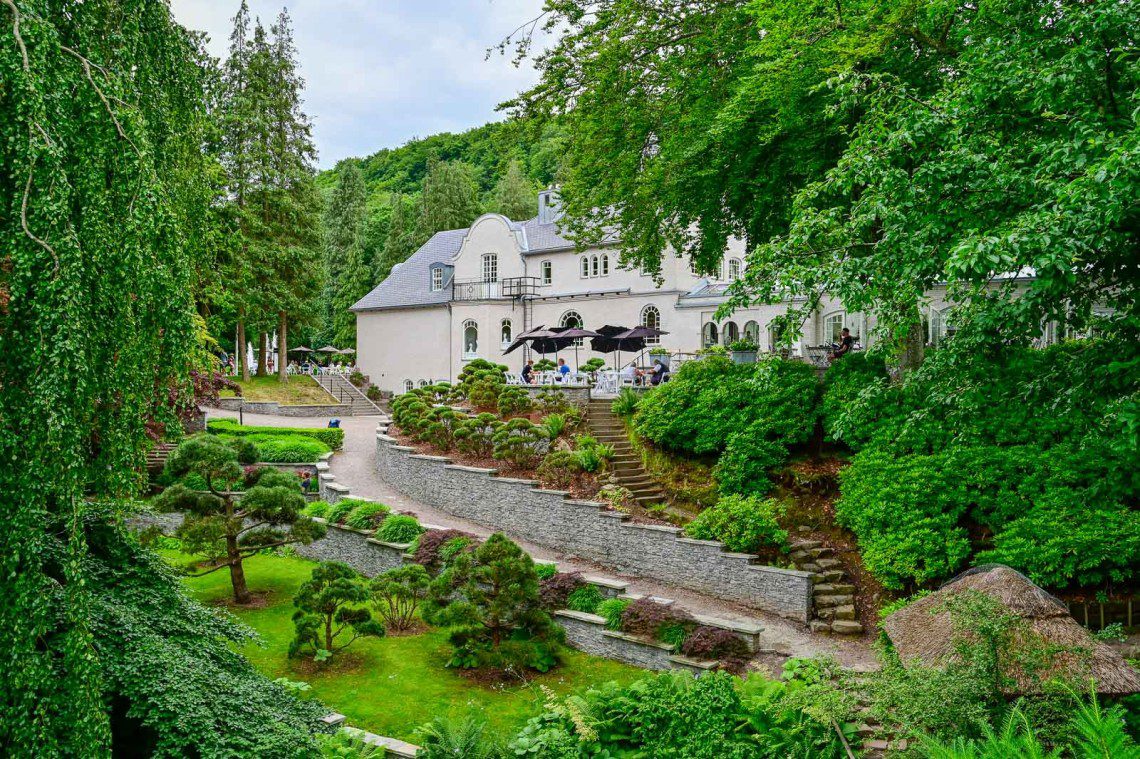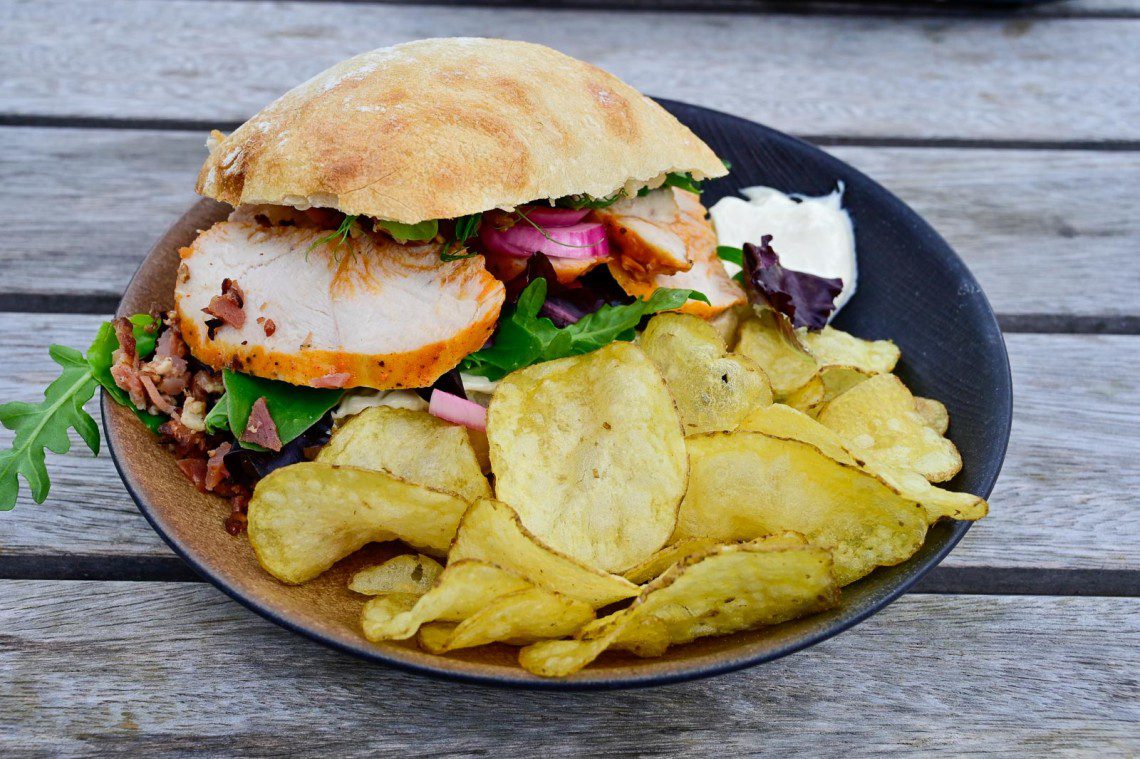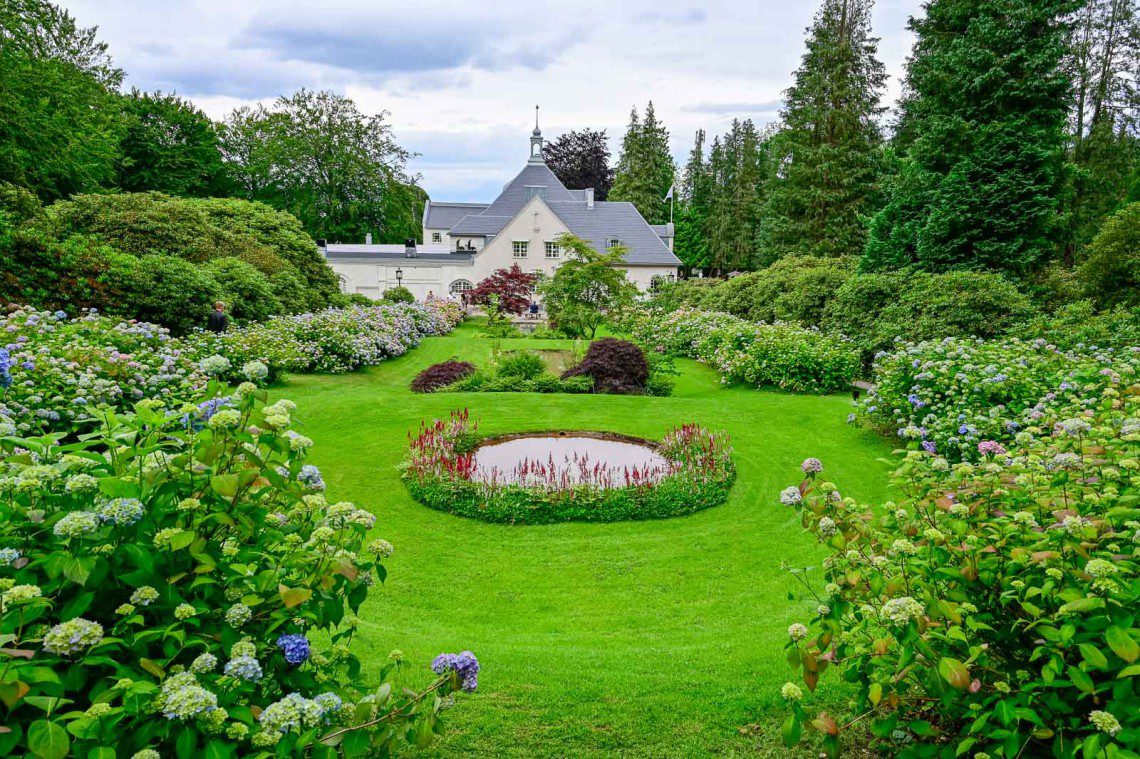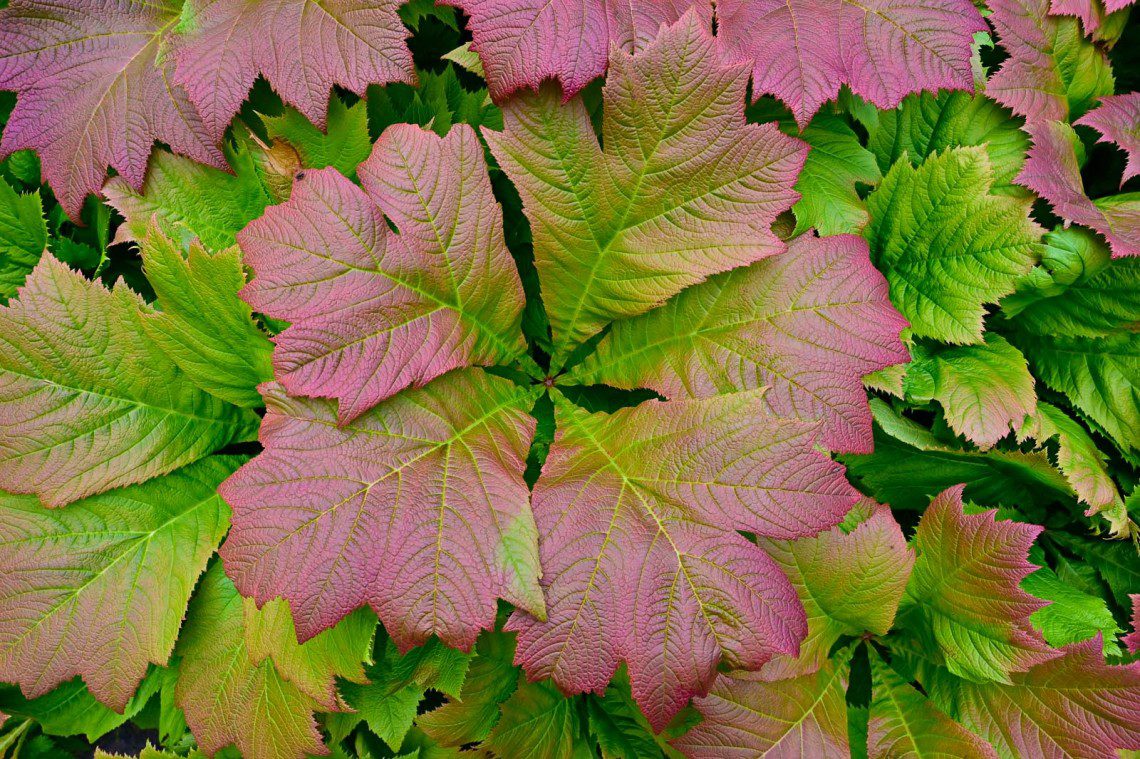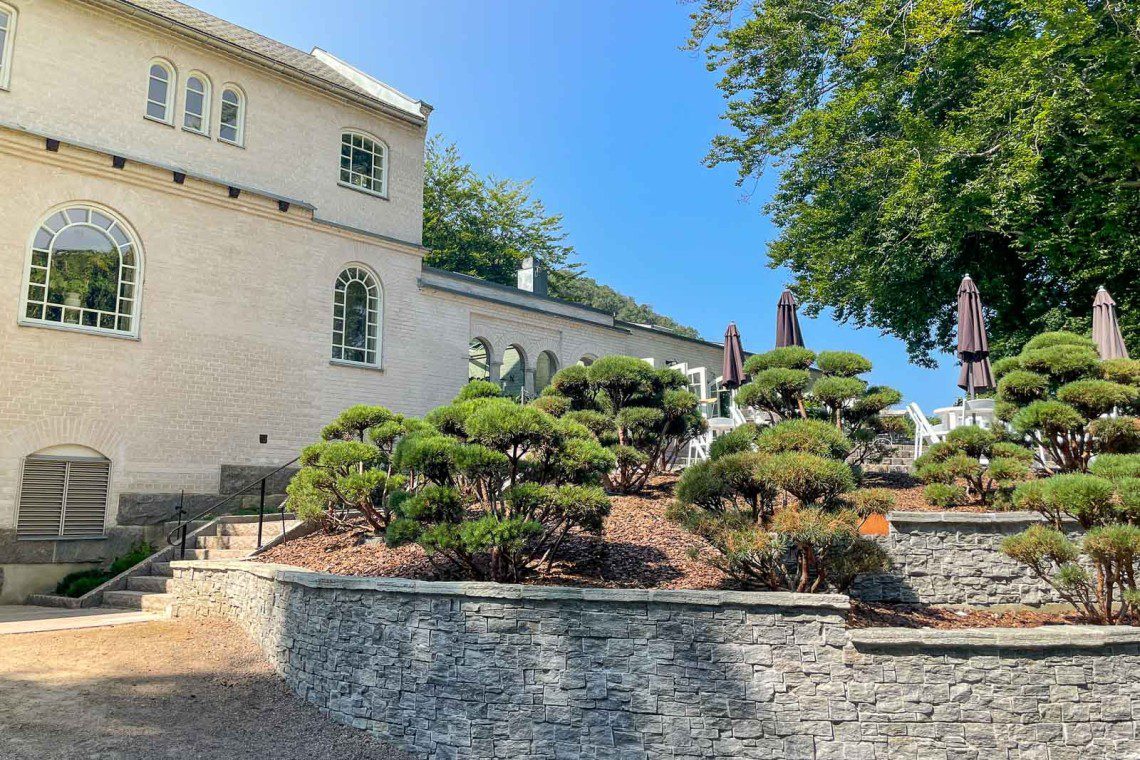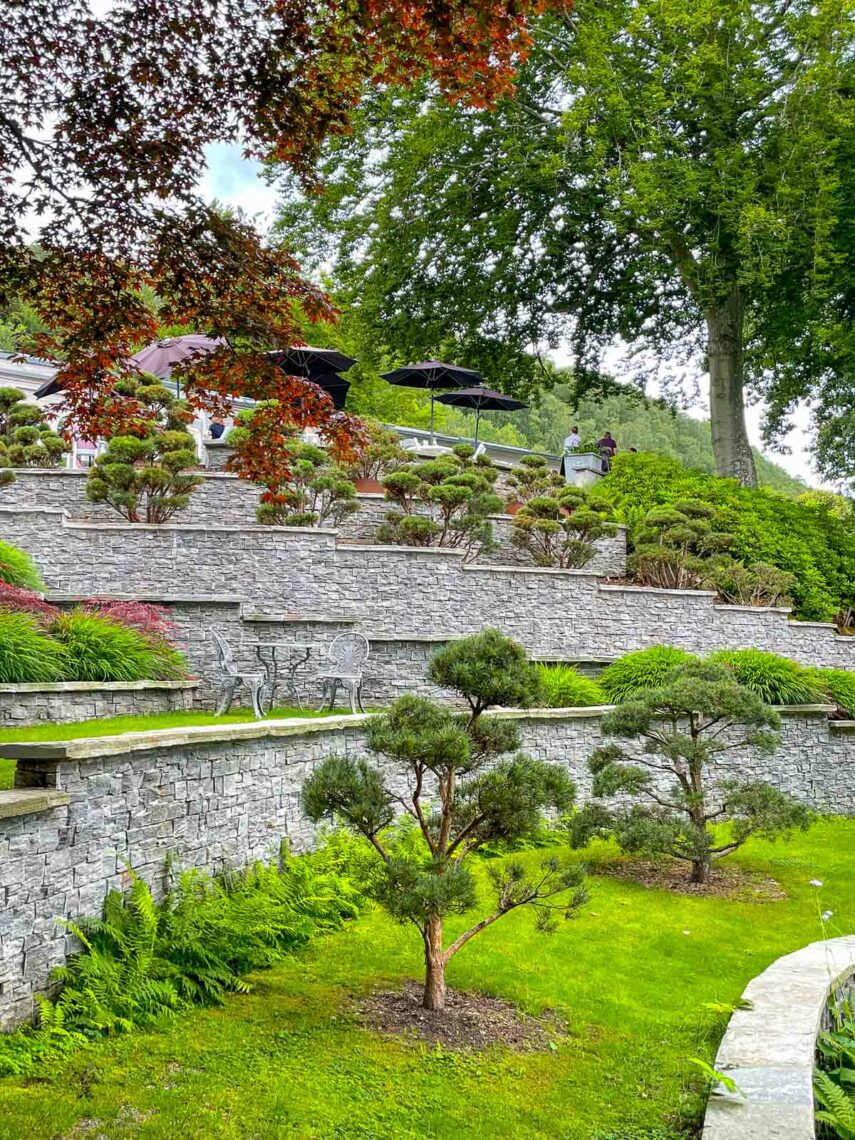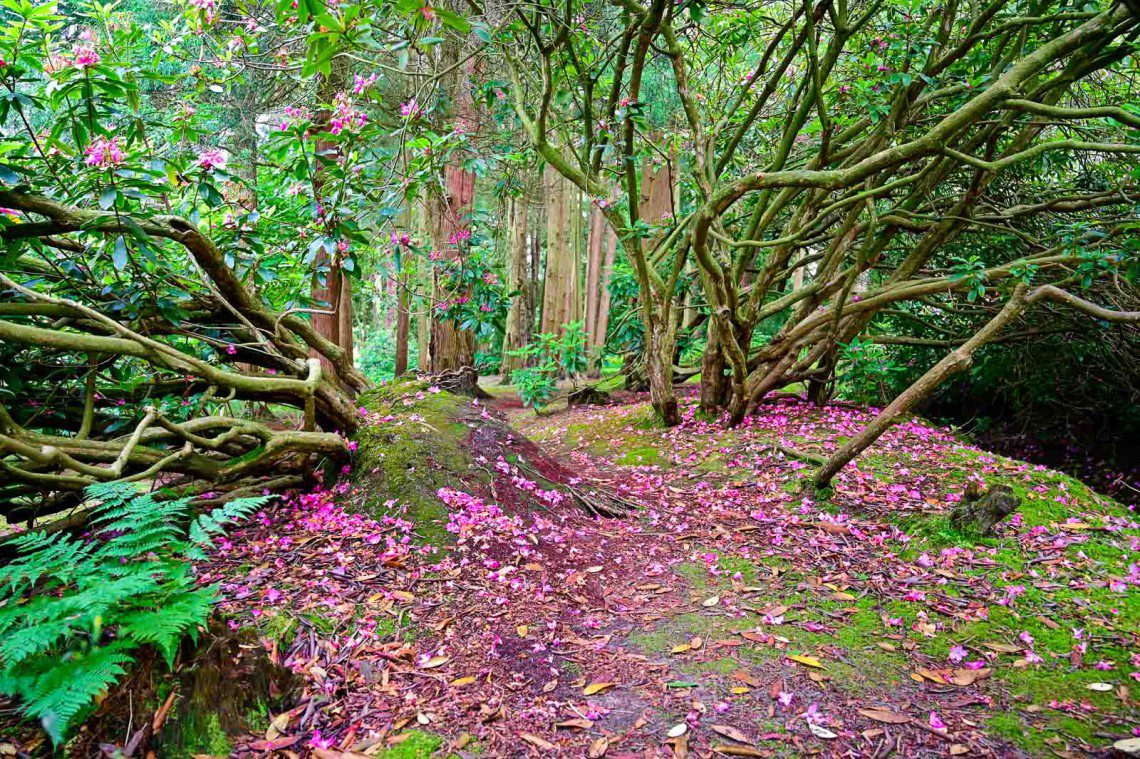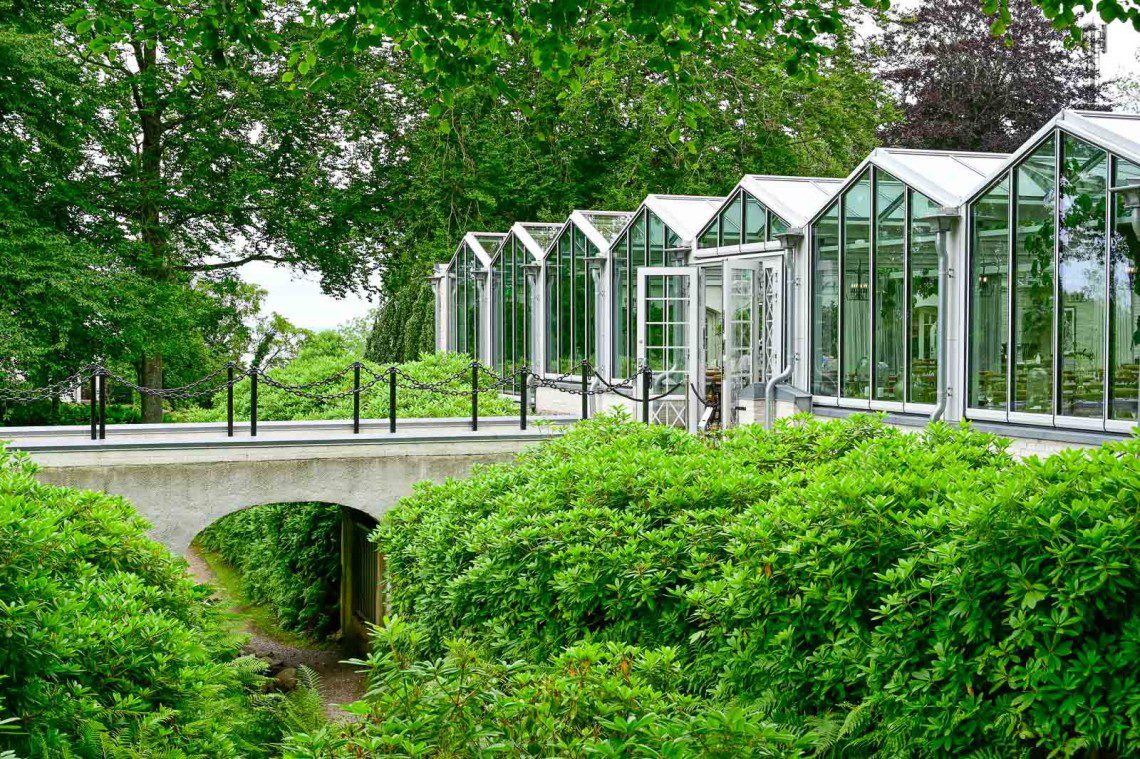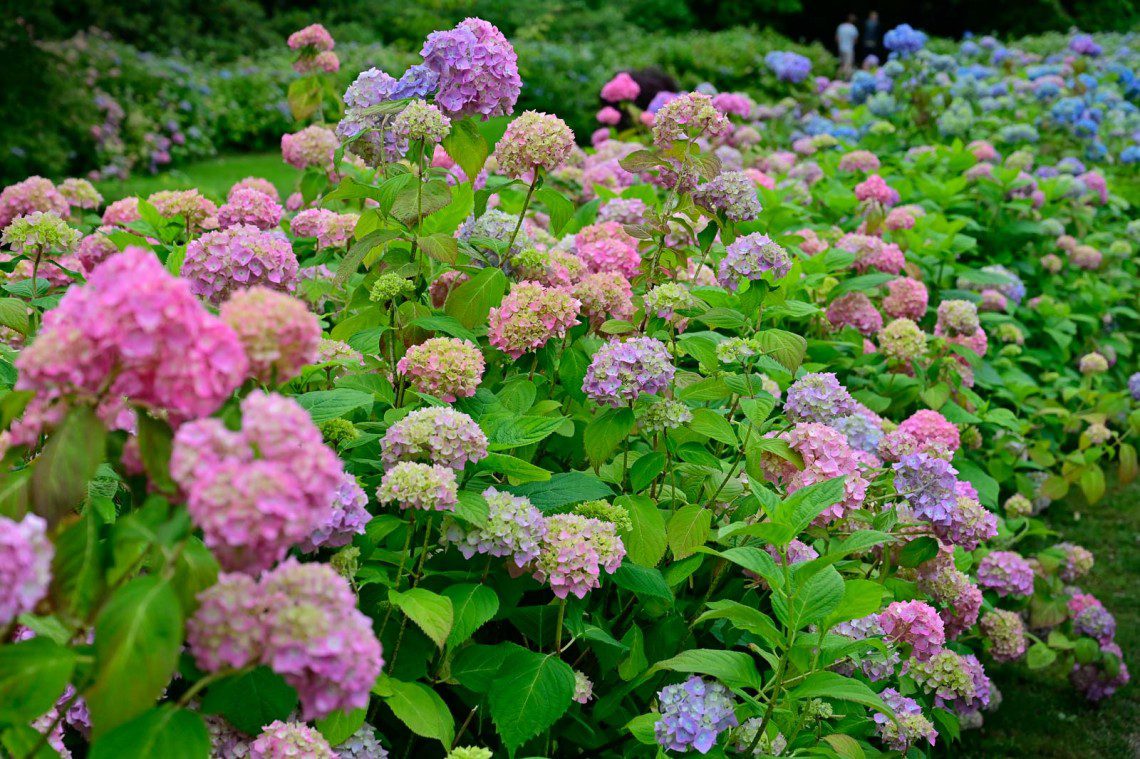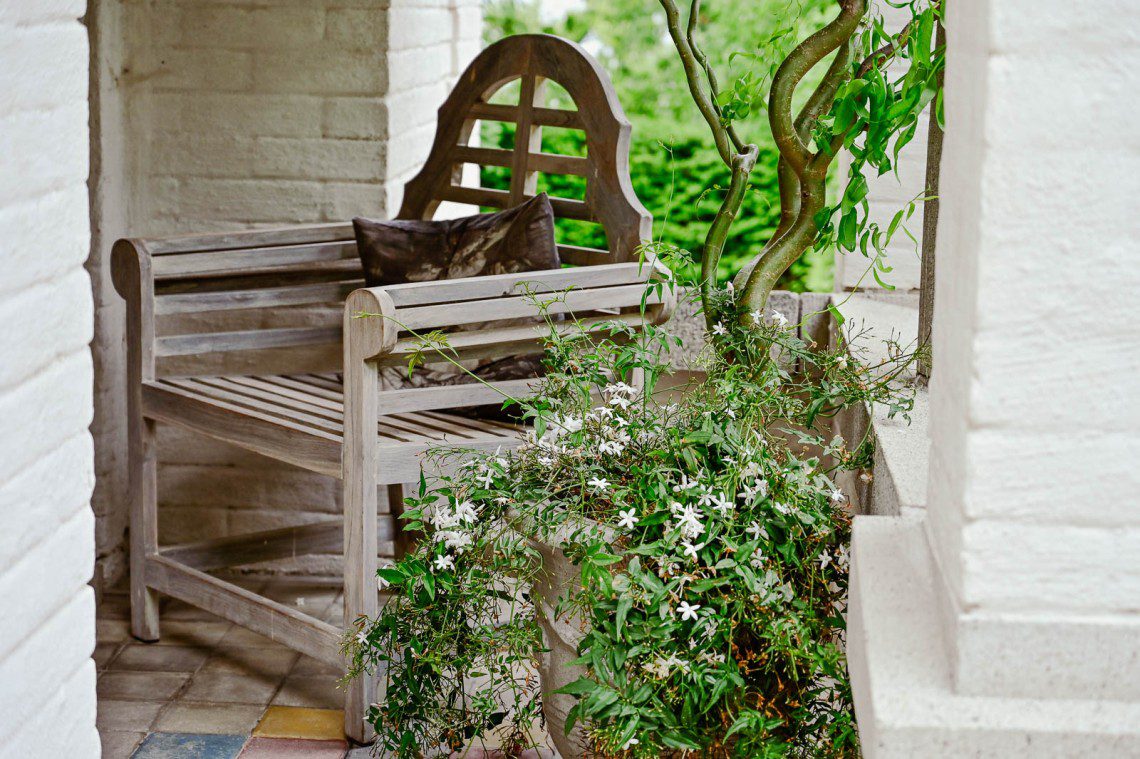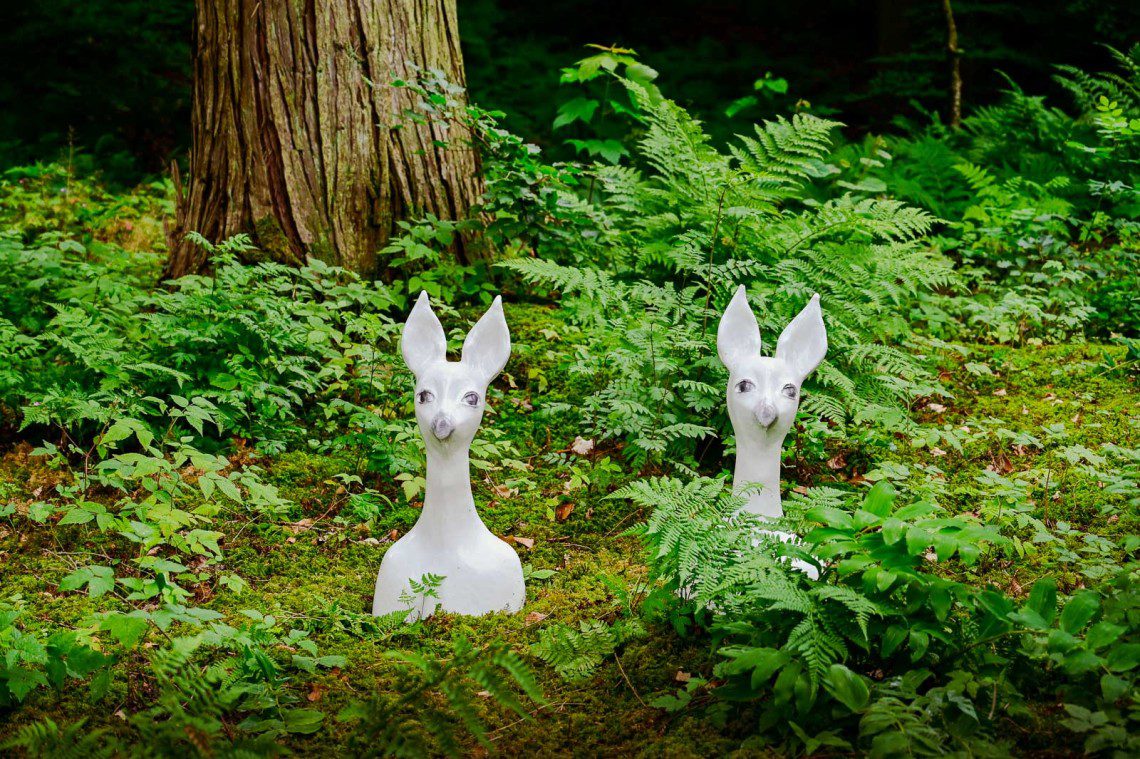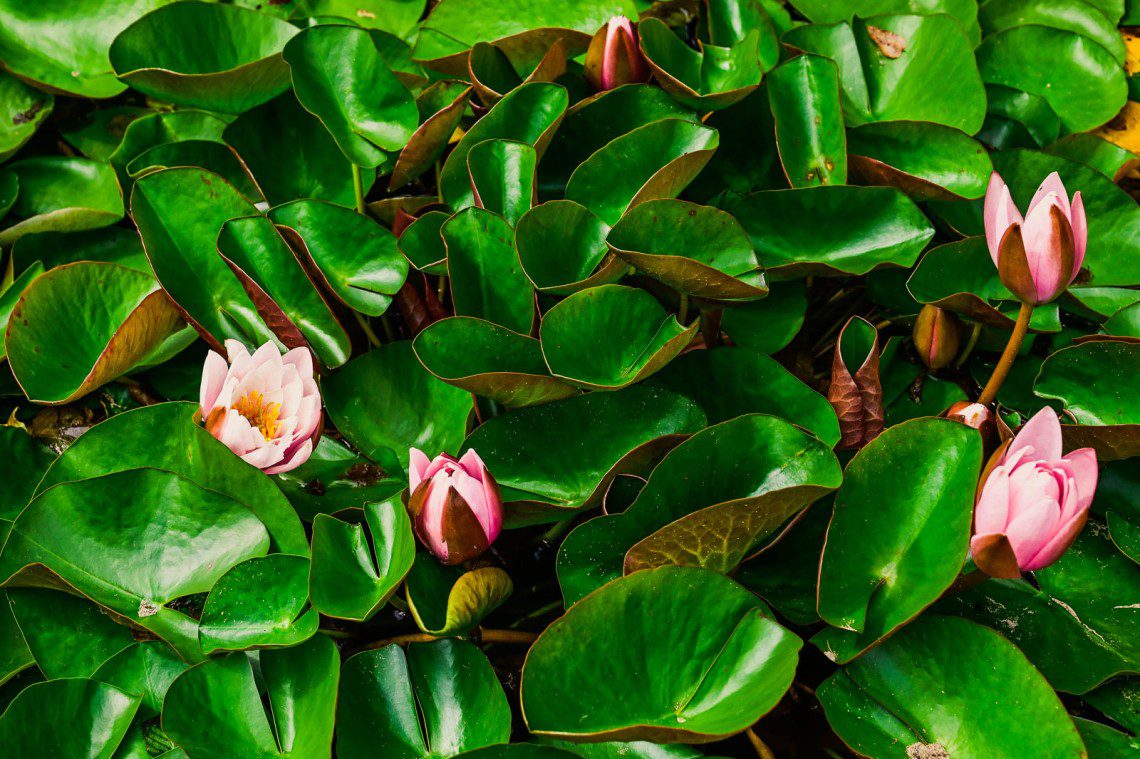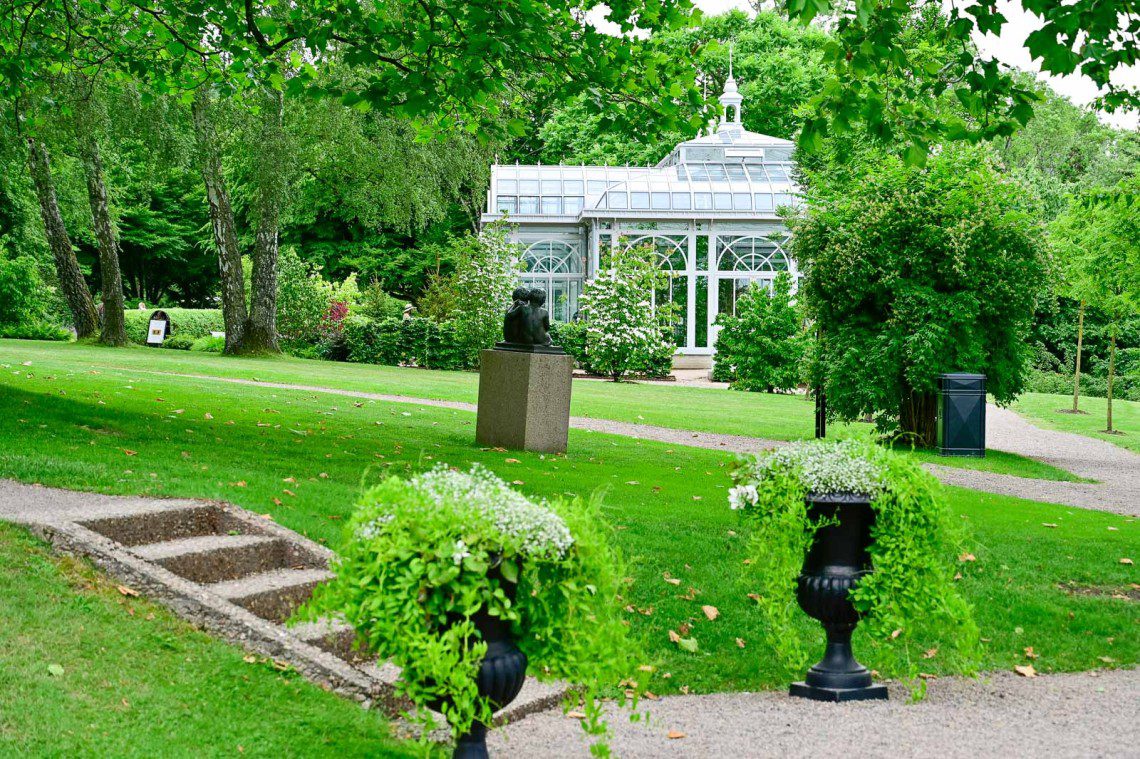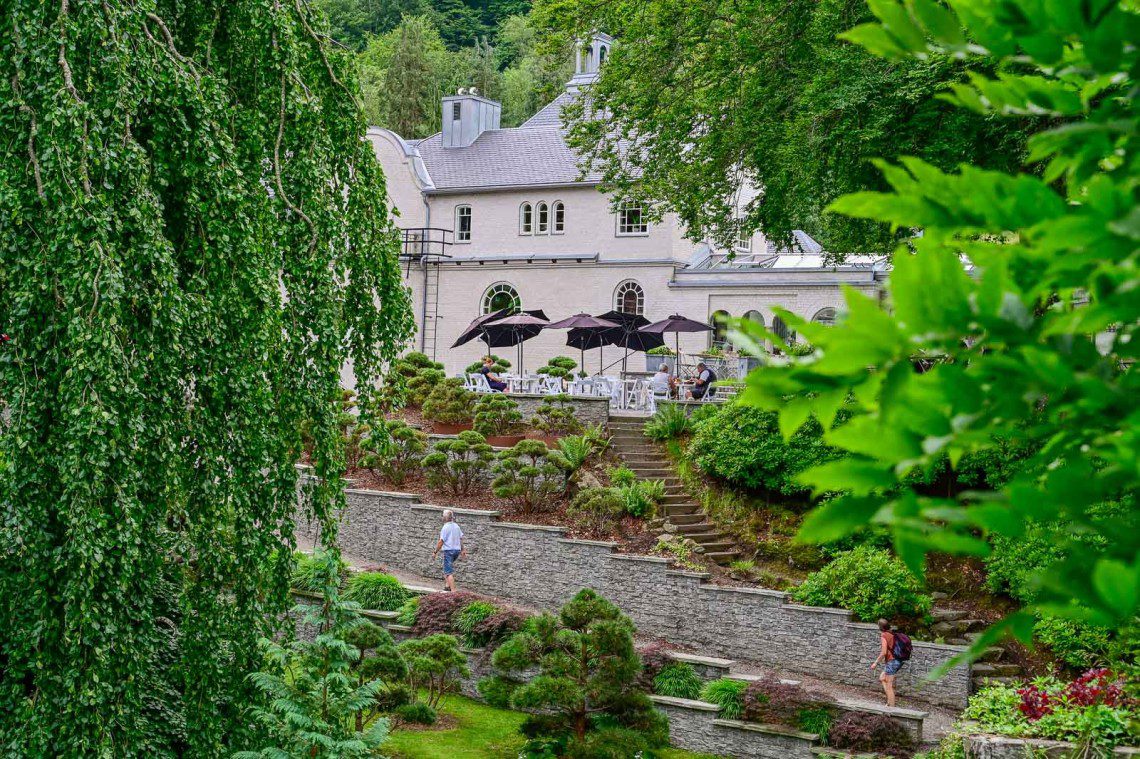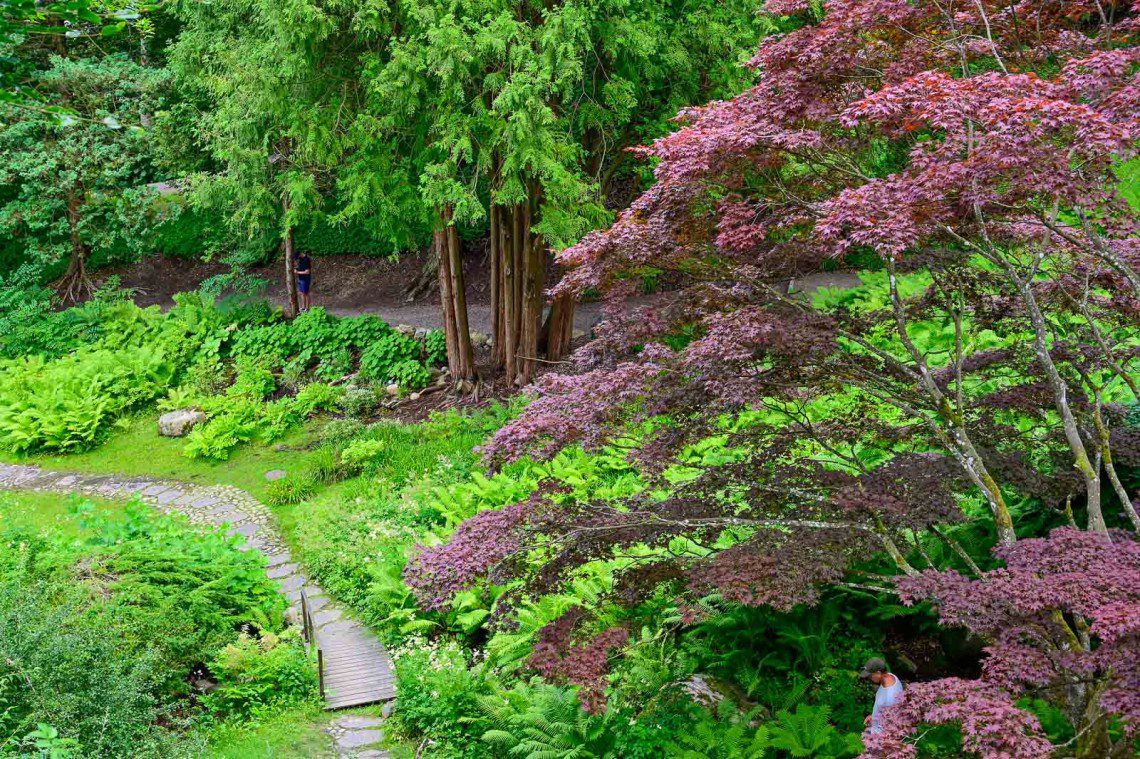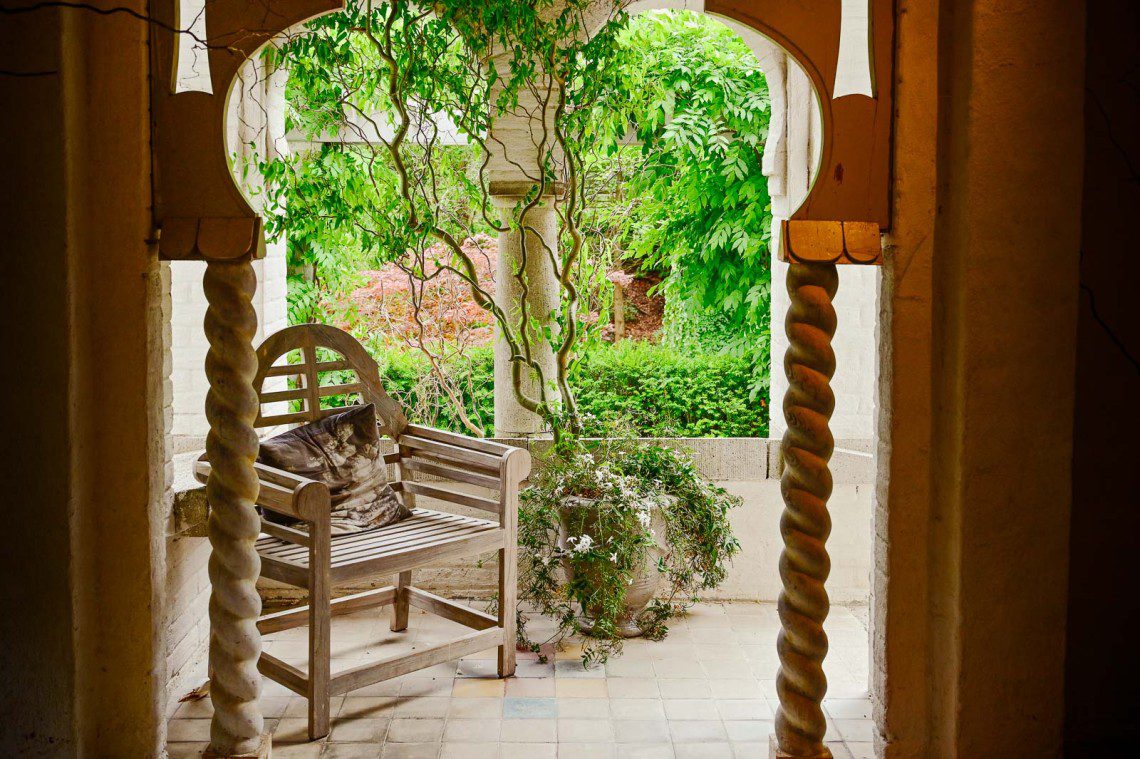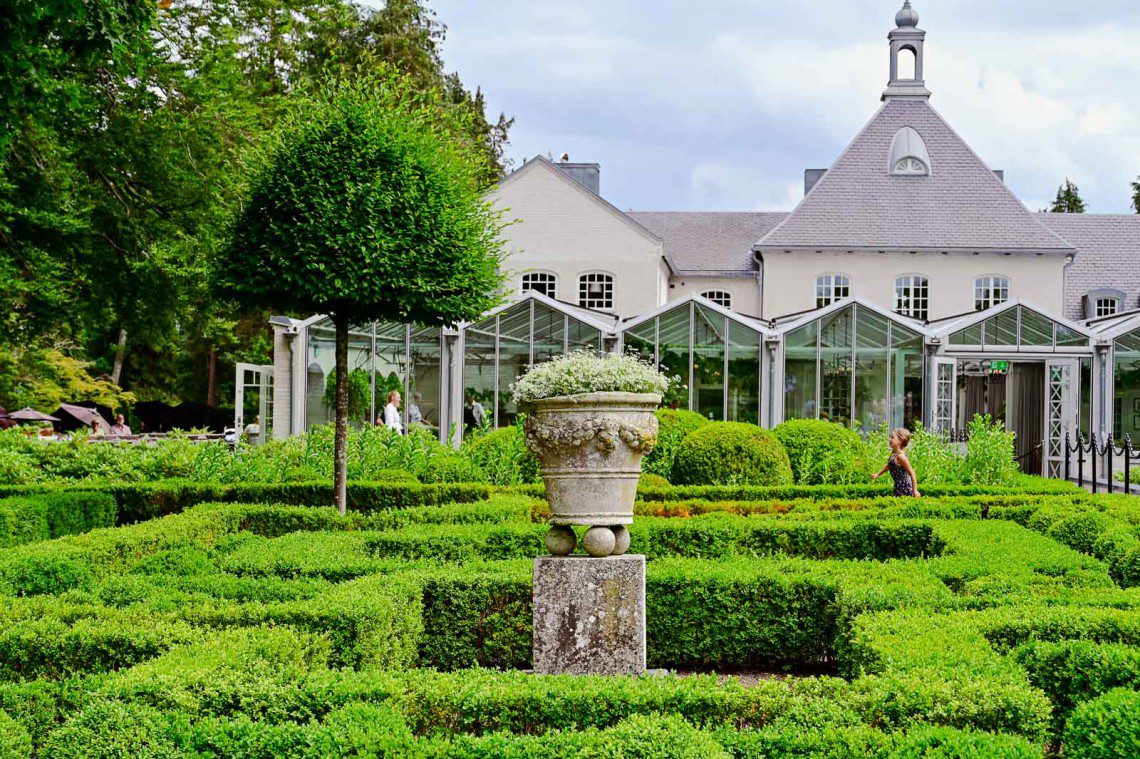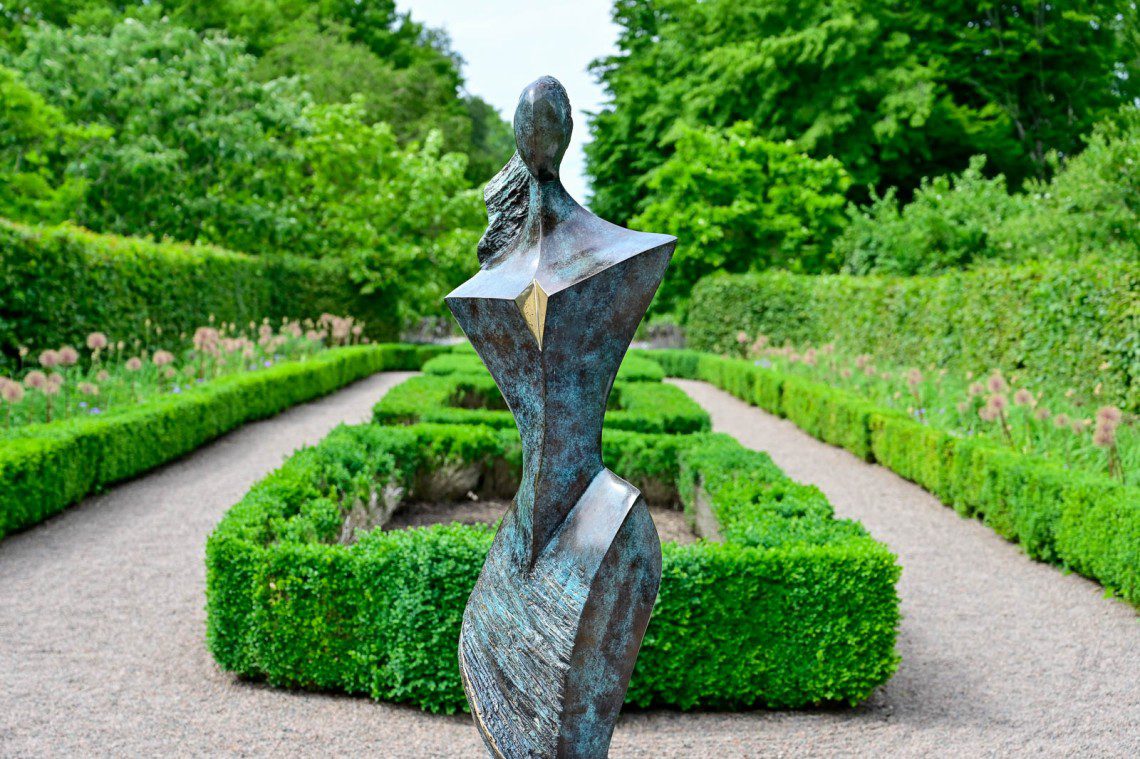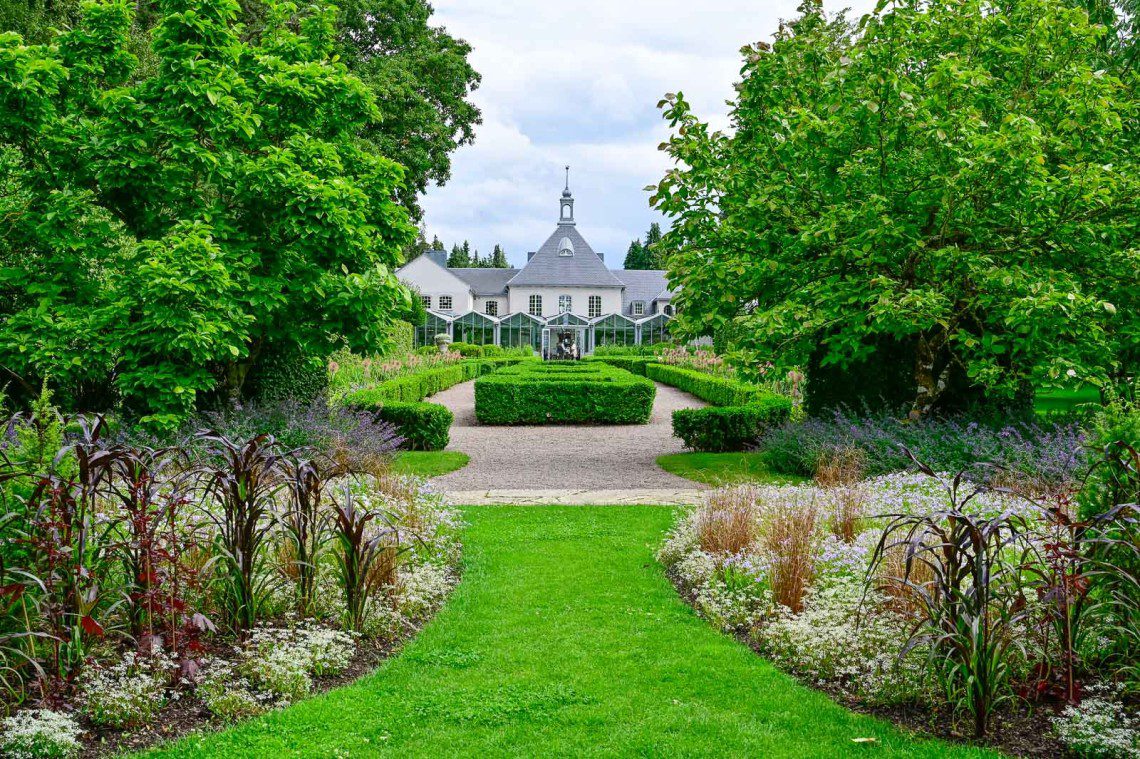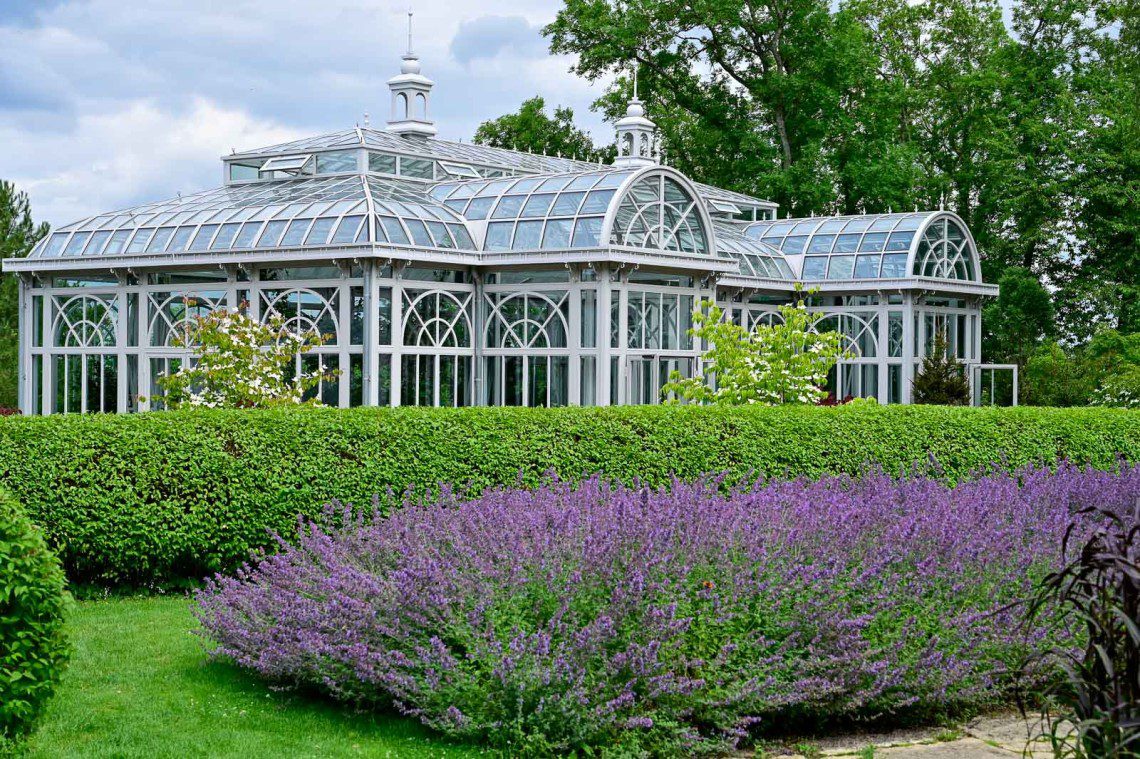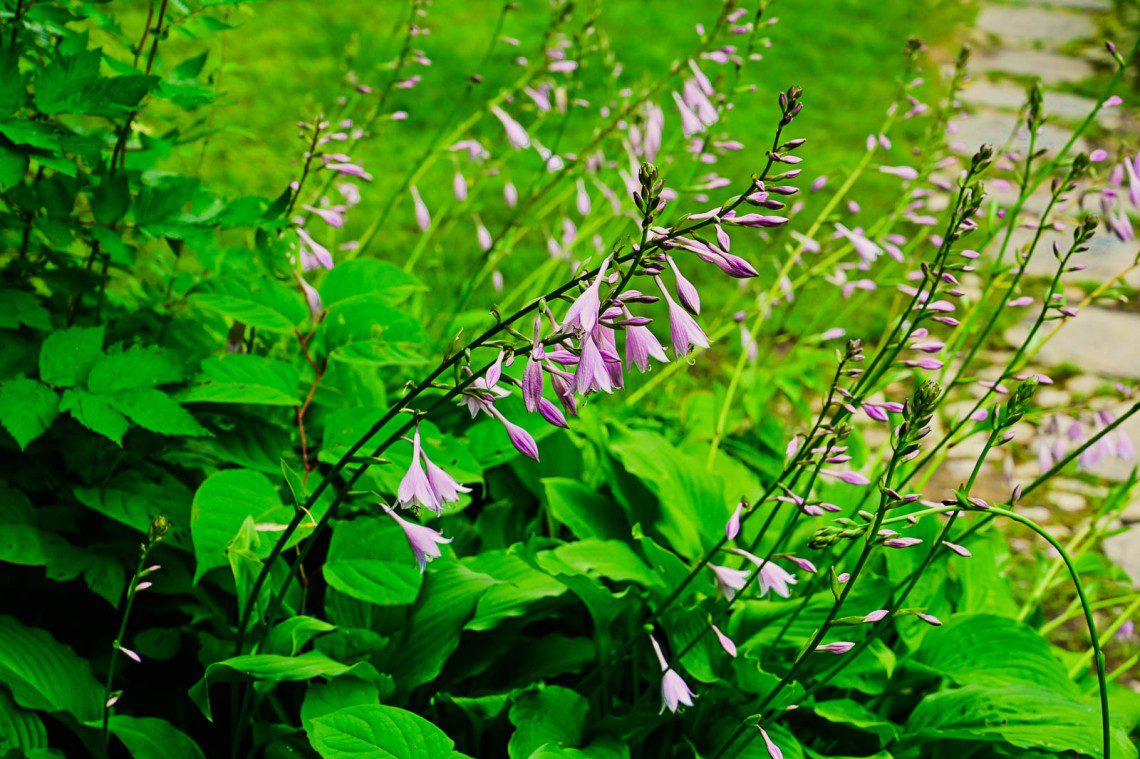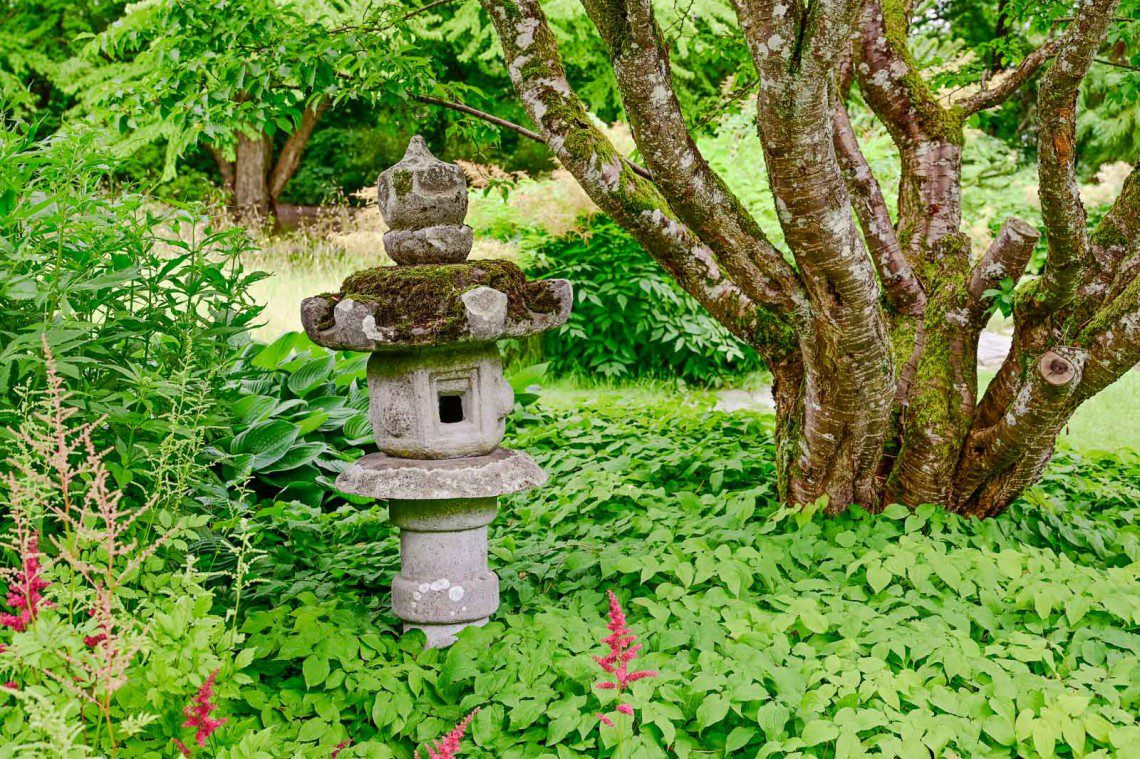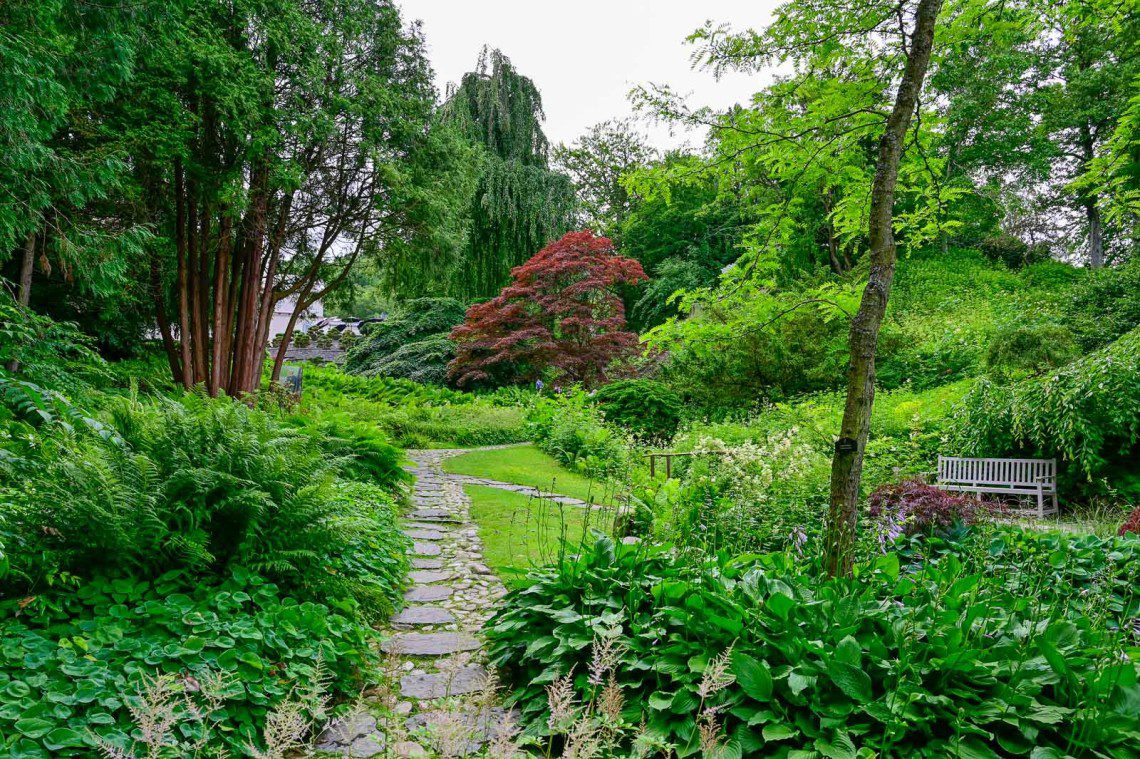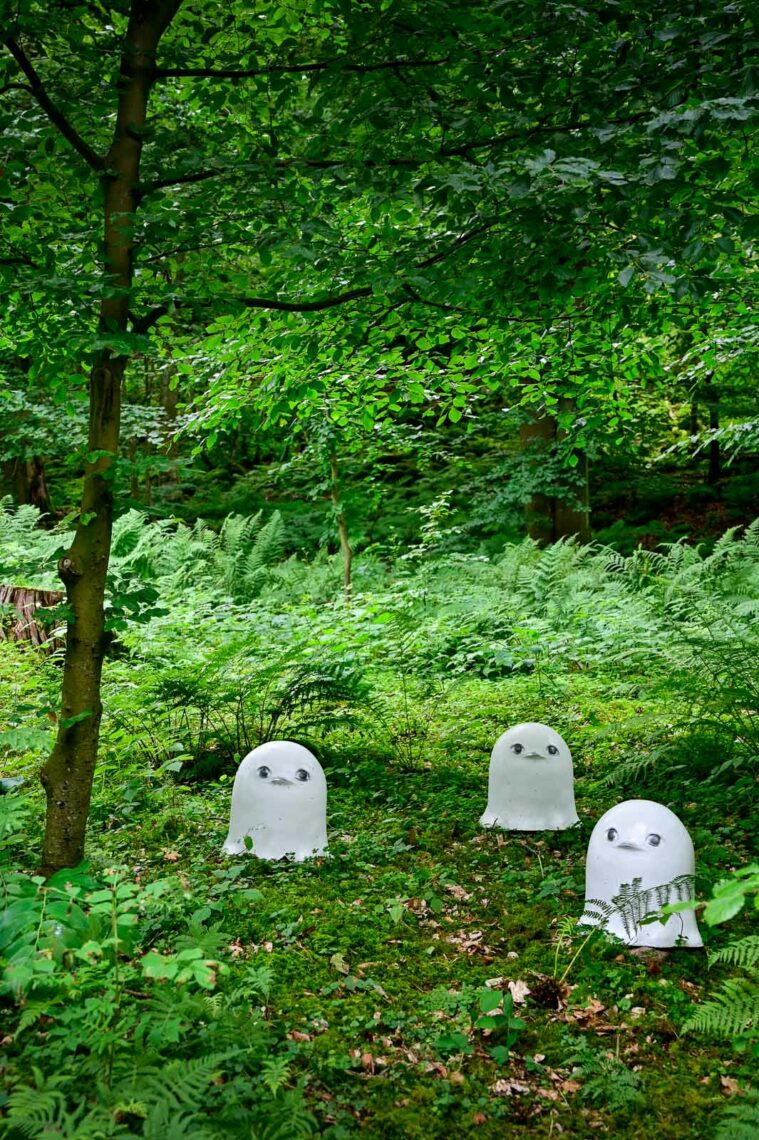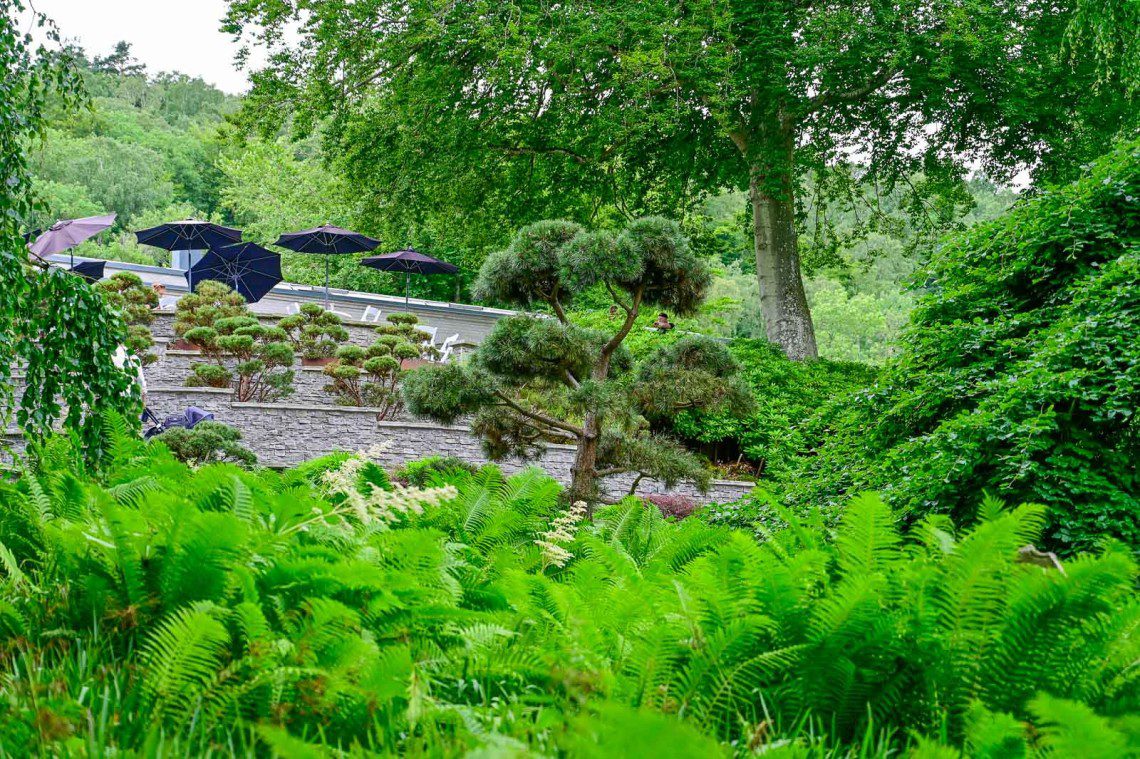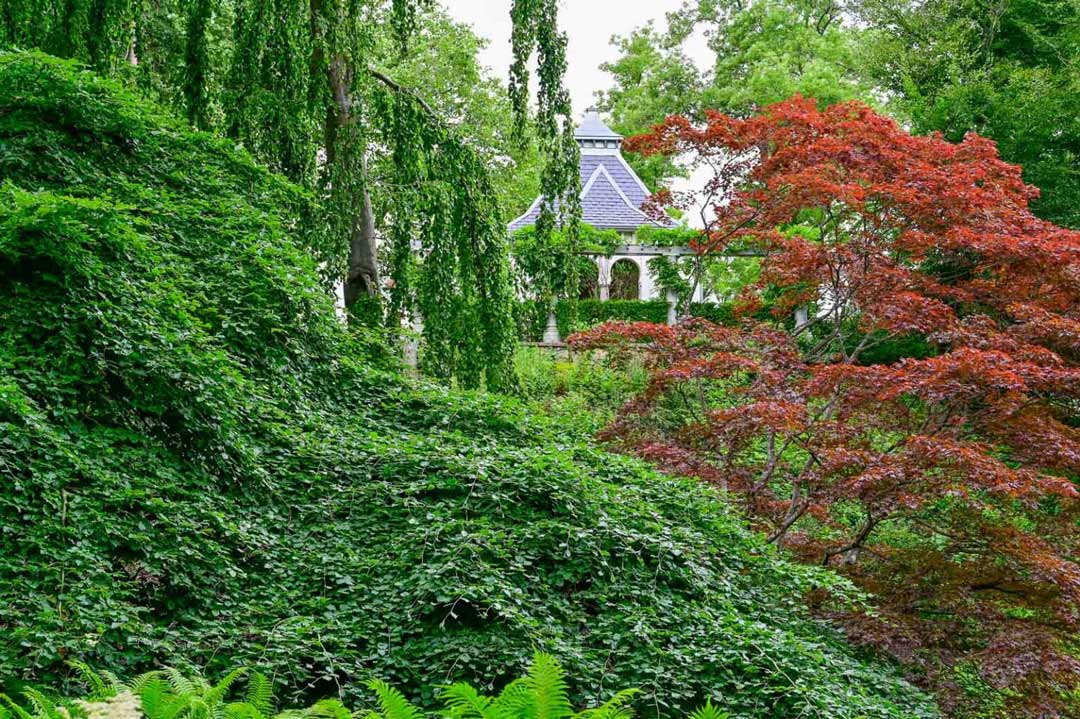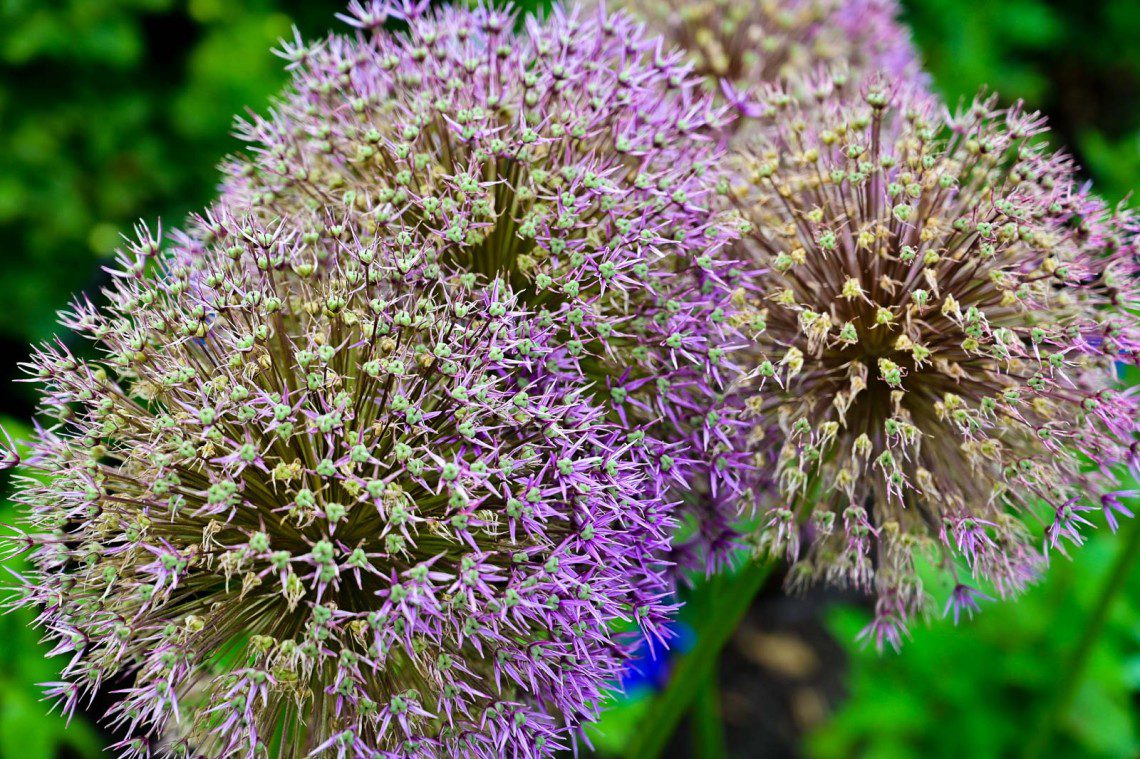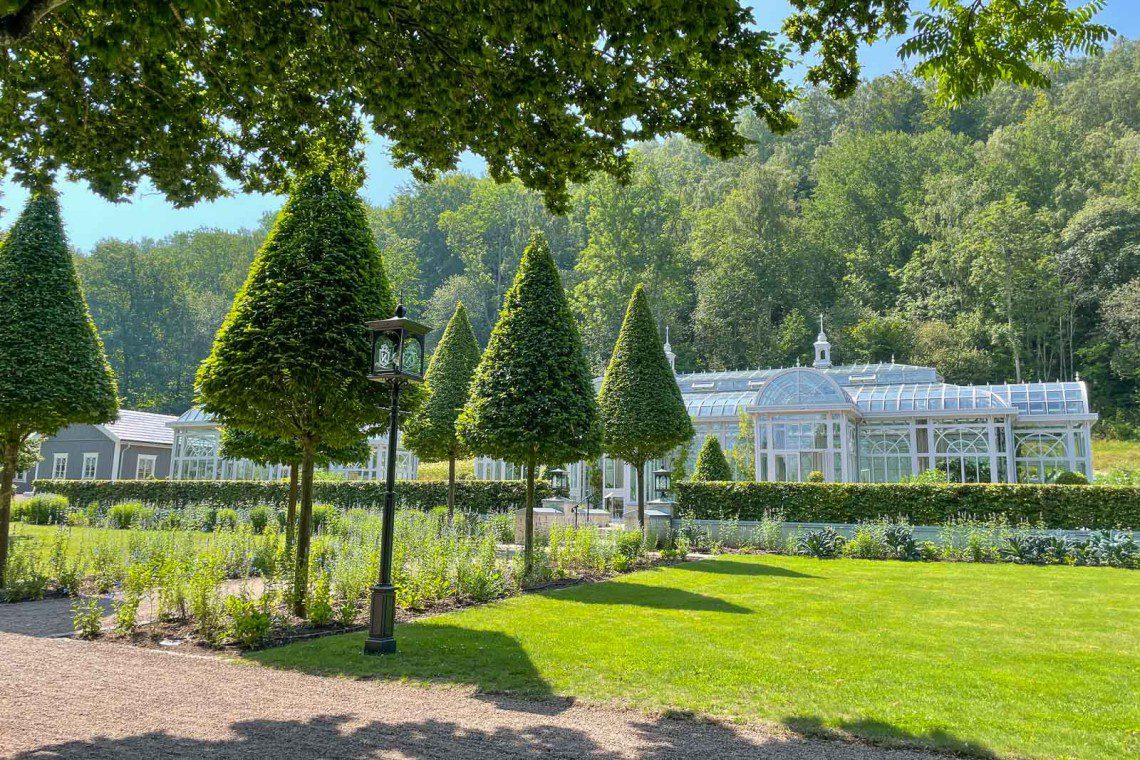 Do you want to see more from Scania?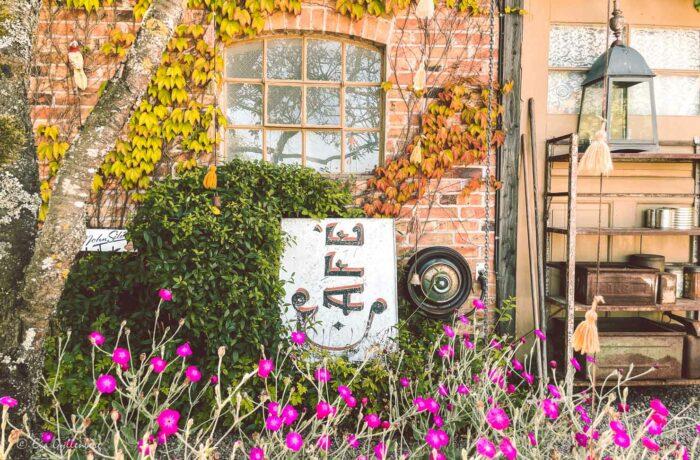 The Bjäre peninsula is so much more than Båstad, tennis and fine golf courses. Here I suggest…
February 8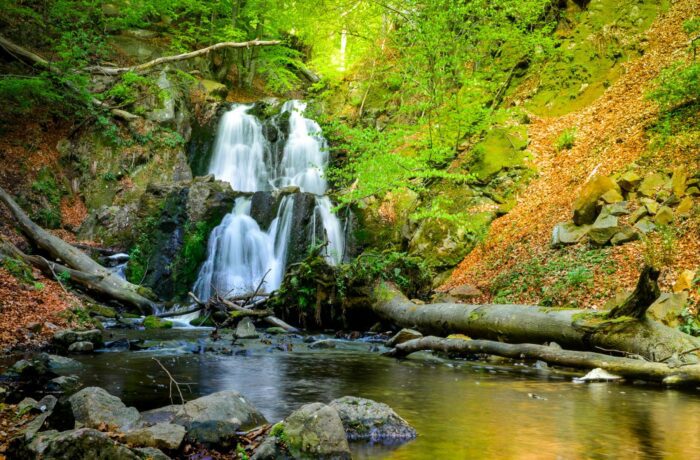 Waterfall in Skåne? Yes! In Forsakar nature reserve there is not only a magical gorge, but…
14th of May 2019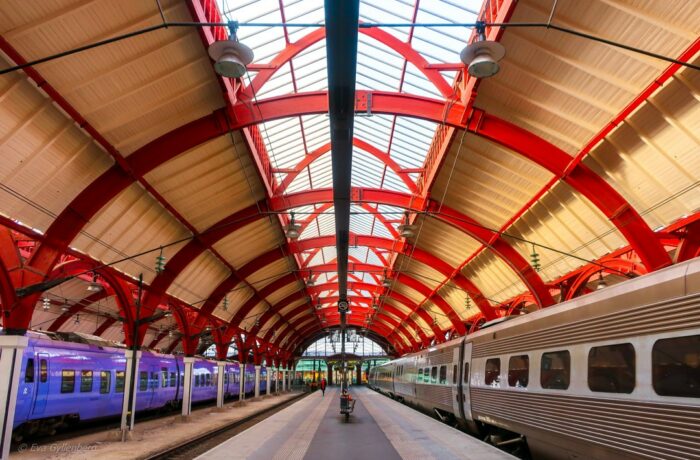 Train between Malmö and Stockholm? SJ express train, Snälltåget or SJ Intercity? Which train wins…
27 October 2018
Want to read more of my travel tips? do not forget to like Rucksack on Facebook or pin the post on Pinterest!