Not far from either Munich or Salzburg is one of Germany's most beautiful areas – the Berchtesgaden National Park. Sandwiched between the peaks of the Alps and the Austrian border, filled with waterfalls and alpine lakes. This is a national park that we have visited several times and which offered both incredibly capricious weather and beauty at the same time. In a densely populated country with so few national parks, this is a unique area in Germany to say the least.
Actually, it is not only the national park that is worth visiting, but the entire area of ​​Berchtesgadener Land. The Berchtesgadener Land of course includes the national park, but also many beautiful motorways, historic villages and churches in the immediate area. Since we lived on the Austrian side when we visited Berchtesgaden last time, I also sneak in a tip that is a little outside Berchtesgaden, but it is far too close to the park not to slip into this list!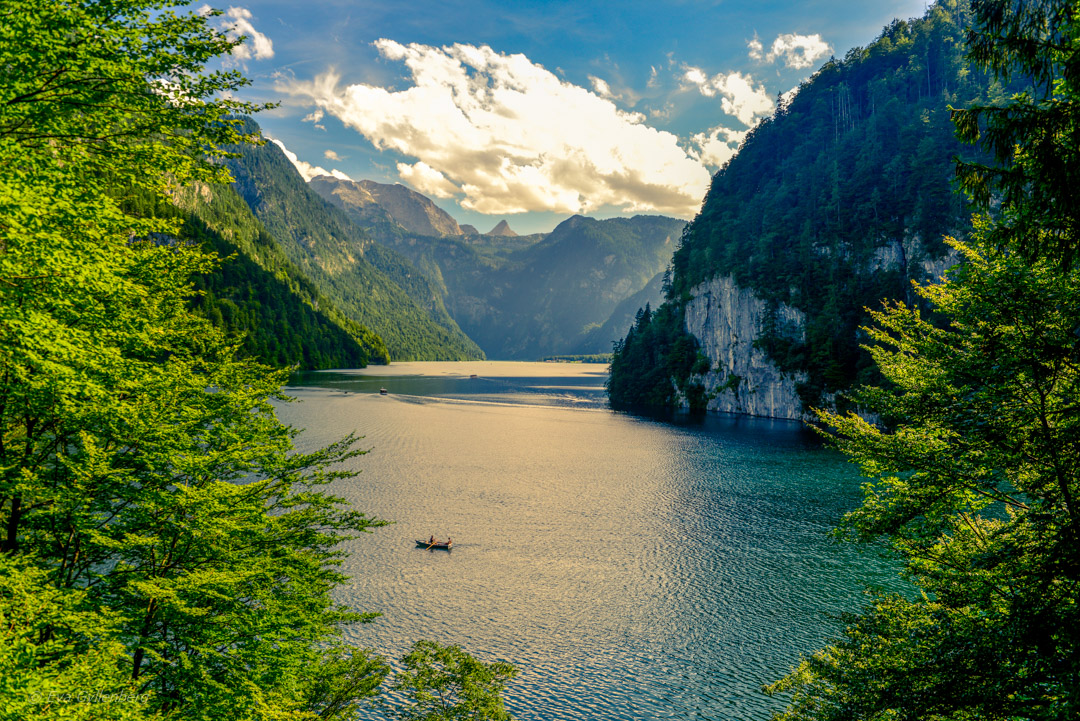 Konigsee
The absolute most popular area in Berchtesgaden is Kungssjön - Konigsee. This emerald green beauty is more of a fjord than an ordinary lake, surrounded by its steep cliffs and pointed mountain peaks. Most popular is to go on a boat trip to the other side of the lake and the church of St Bartholomew, but if you are here in high season and have not booked your boat trip in advance, you can simply forget to get on a boat. At least that's what we got to experience... However, it's not too bad to instead hike along the western edge of the lake or take a trip up the cable car to Jenner for a view from above. The hiking trails are unimaginably empty of people, even though the entire parking lot is filled with Asian tourist buses.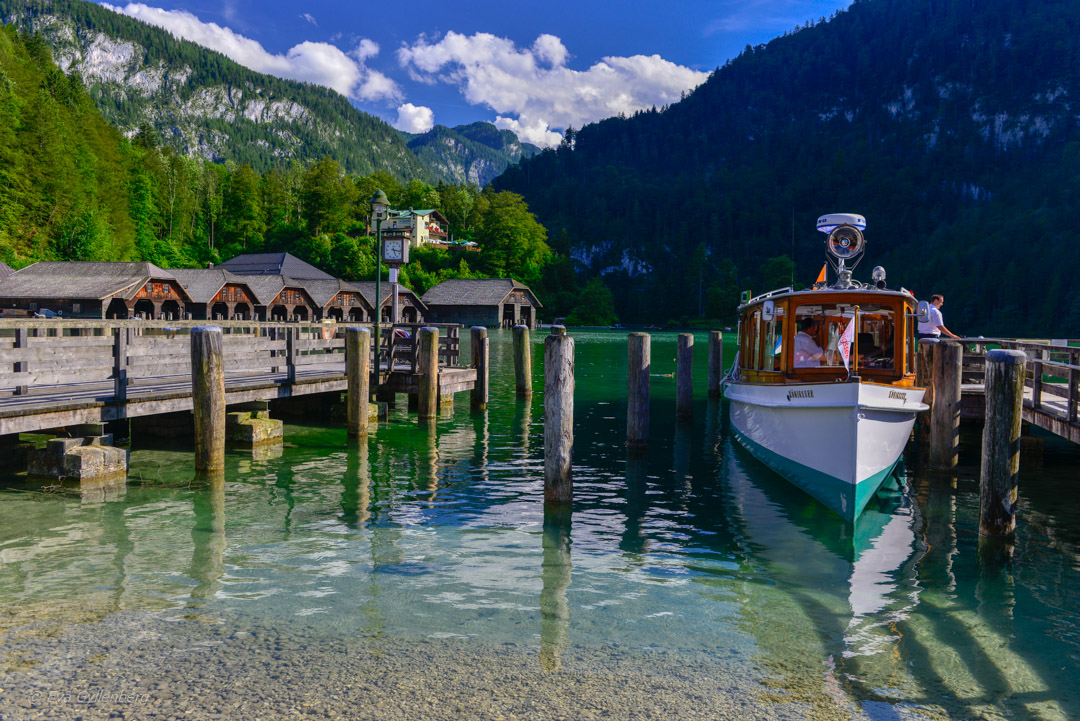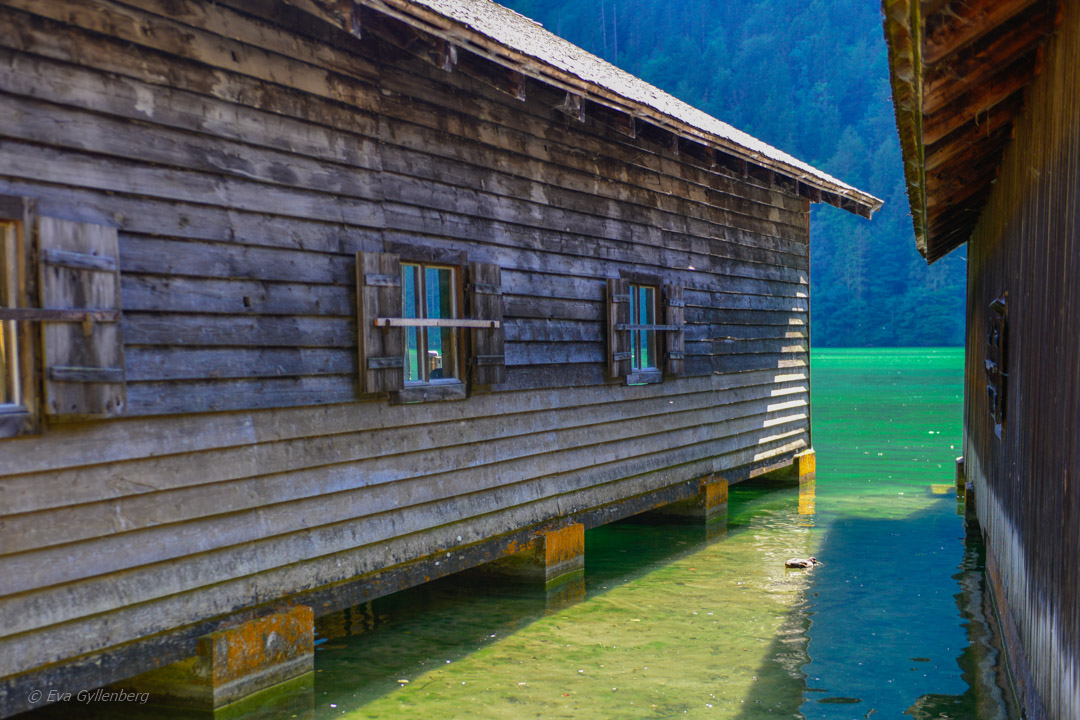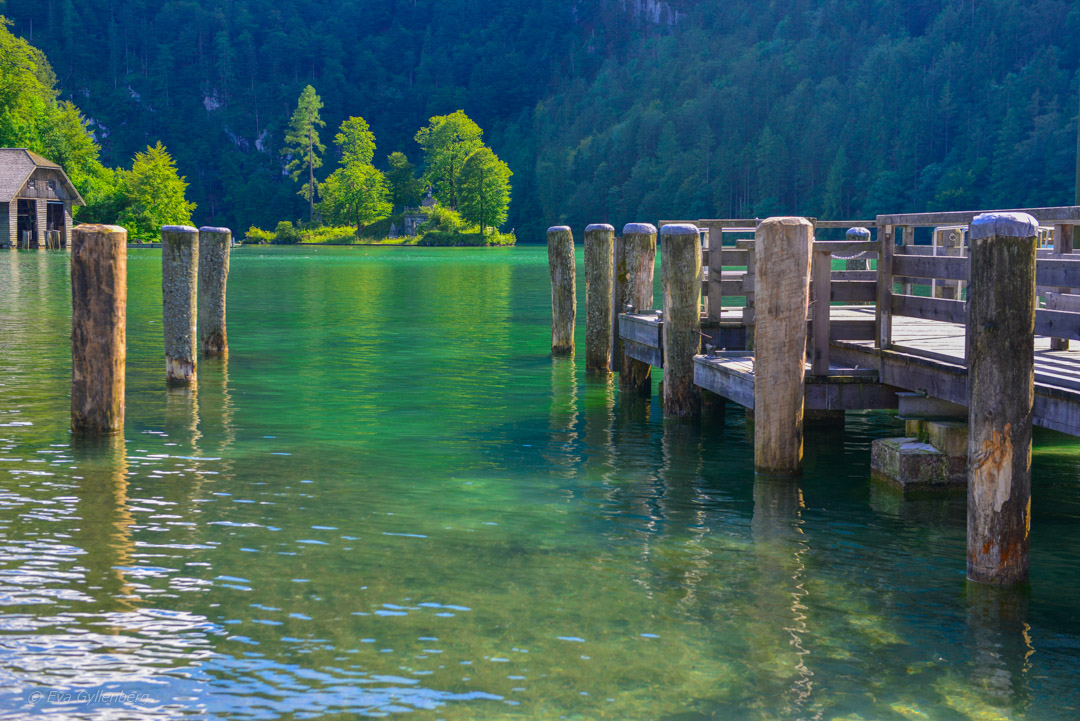 The Eagle's Nest (Kehlsteinhaus)
A symbol of madness and a reminder of Germany's dark and horrible history during World War II. The eagle's nest was built at the top of a cliff in inaccessible terrain, accessible only via a bronze lift in the mountain. Today, nothing remains from the wartime inside the house and the Bavarian authorities run the place as a fund where all money goes to charity. The only thing that remains is the wonderful view at 1800 meters above sea level. The only way to get to the elevator to get up in the house is to take one of the organized shuttle buses along the steep and narrow road. A rather nasty place, which reminds us to never forget.
To get to the Eagle's Nest, however, you need to park the car in Obersalzberg and then take the shuttles, so don't screw up the GPS! 🙂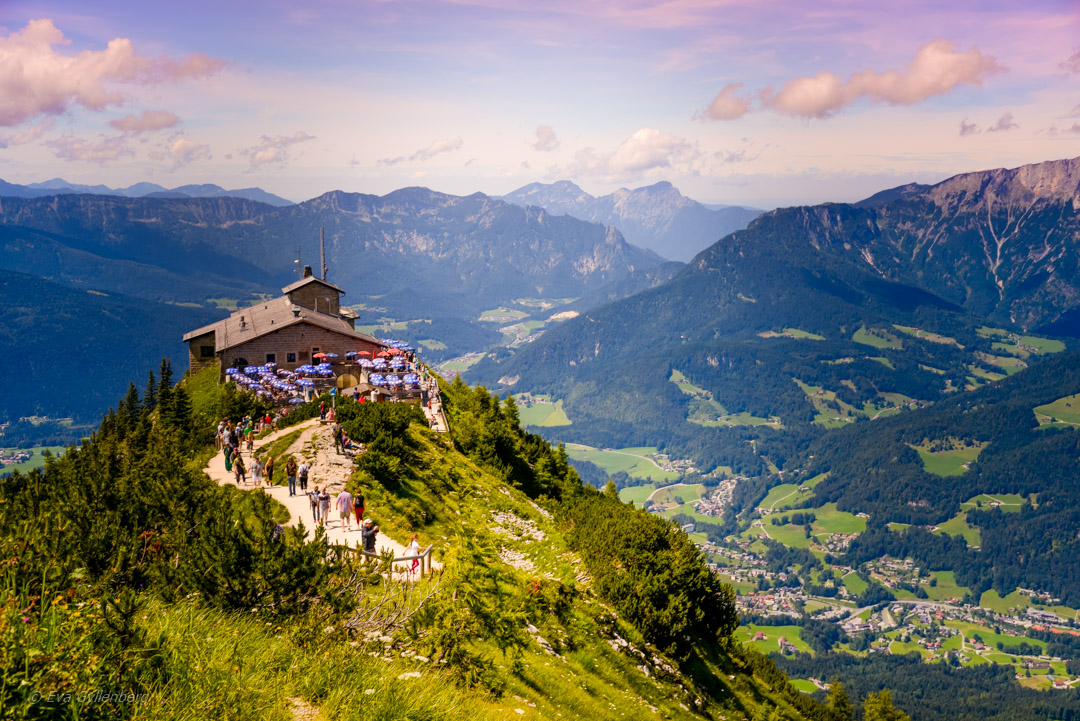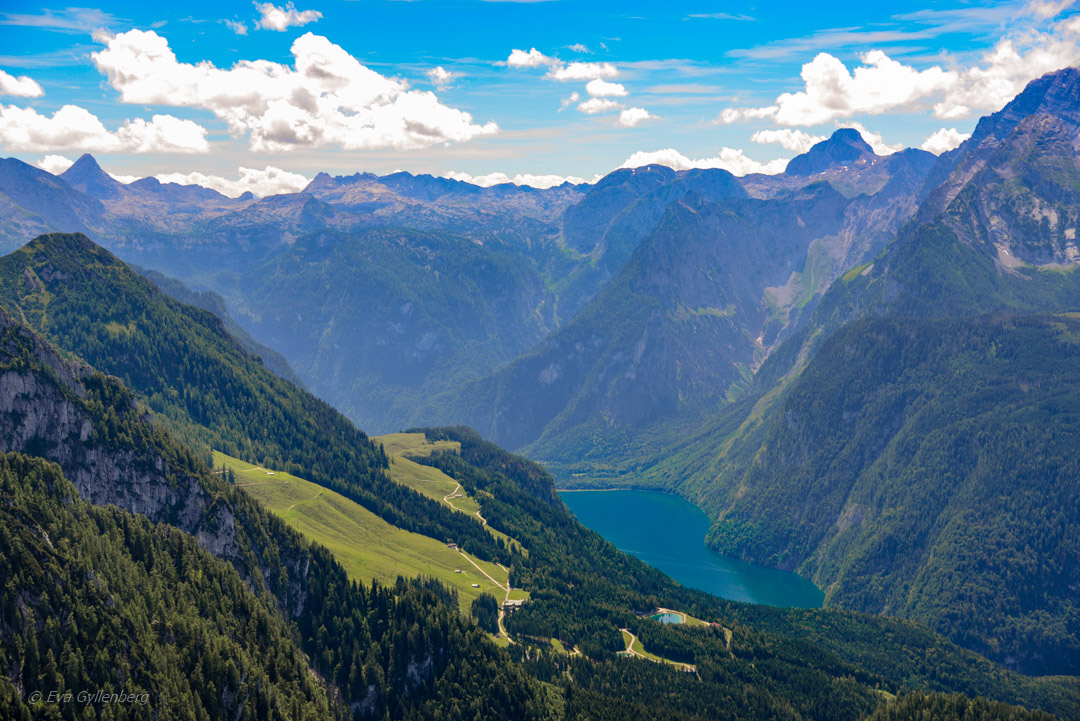 Ramsau
Just outside Berchtesgaden is the small village of Ramsau. The first time I heard about Ramsau was when I bought a Lonely Planet book about Germany many years ago. The front was adorned by a beautiful church surrounded by mountains and a turquoise stream. I wanted to go there. And I have done that, twice. Ramsau is at least as beautiful in reality as it is in pictures.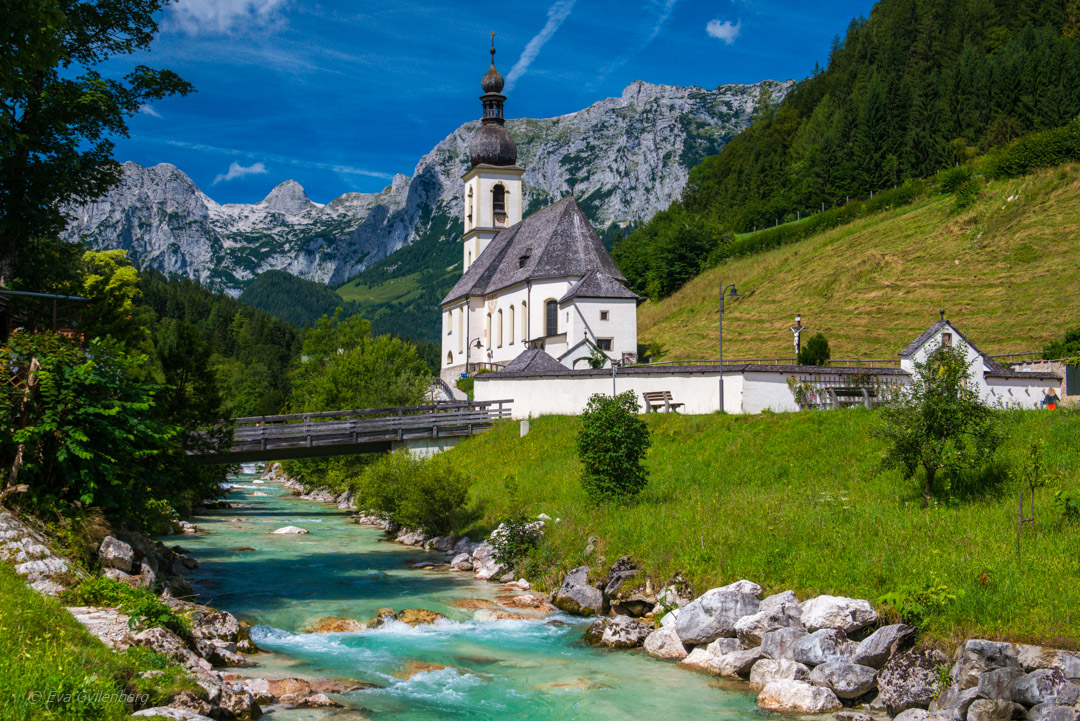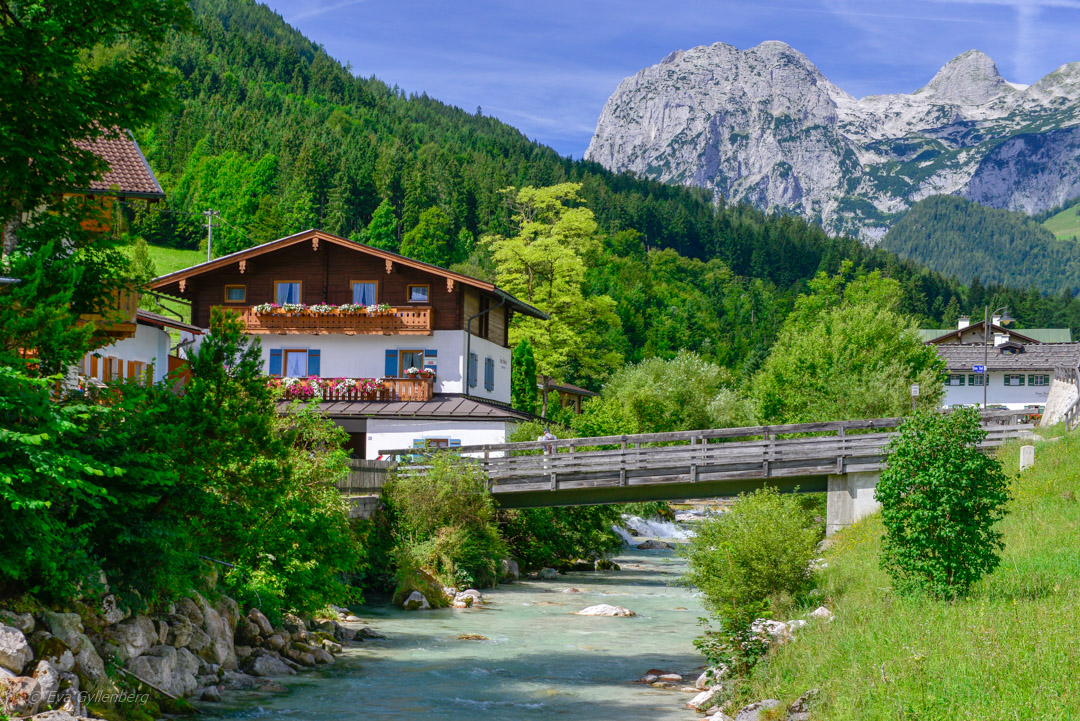 Gollinger waterfall
There are many waterfalls and wild rapids in Berchtesgaden, but no waterfall we saw there was as beautiful as Gollinger Falls. However, this waterfall is not in Germany but in Golling in Austria. Moss-covered rocks and a beautiful surrounding forest make this waterfall a photographer's dream.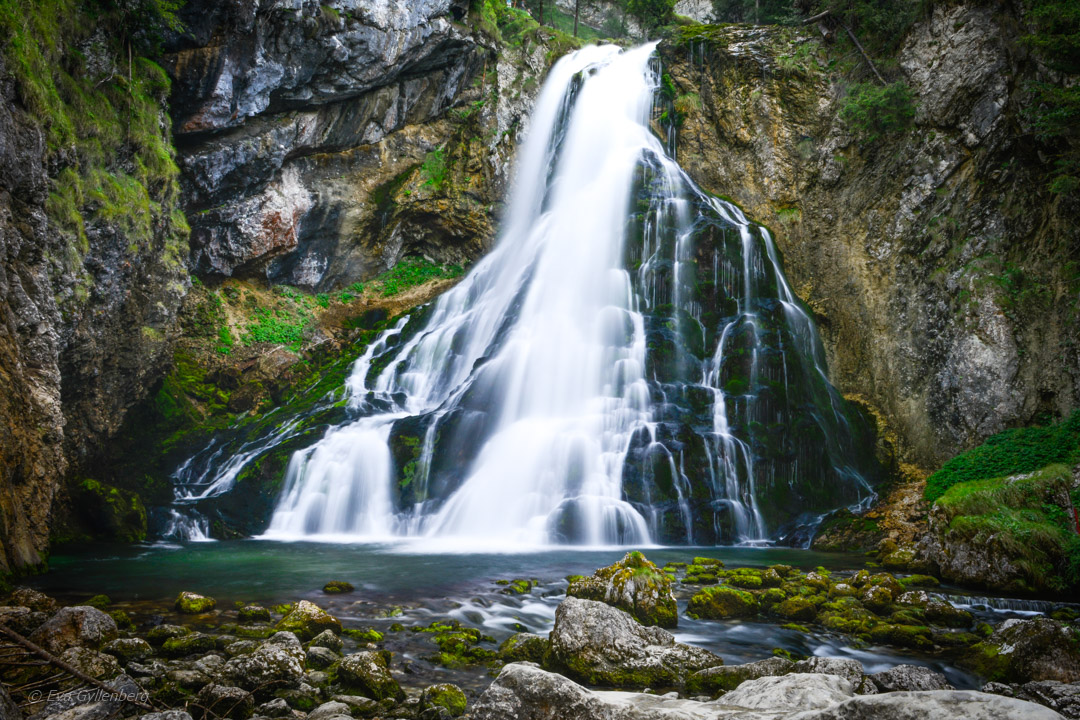 Do you want to read more about Berchtesgaden?
Would you rather read more about Germany? You can find a lot about Germany on mine Germany side!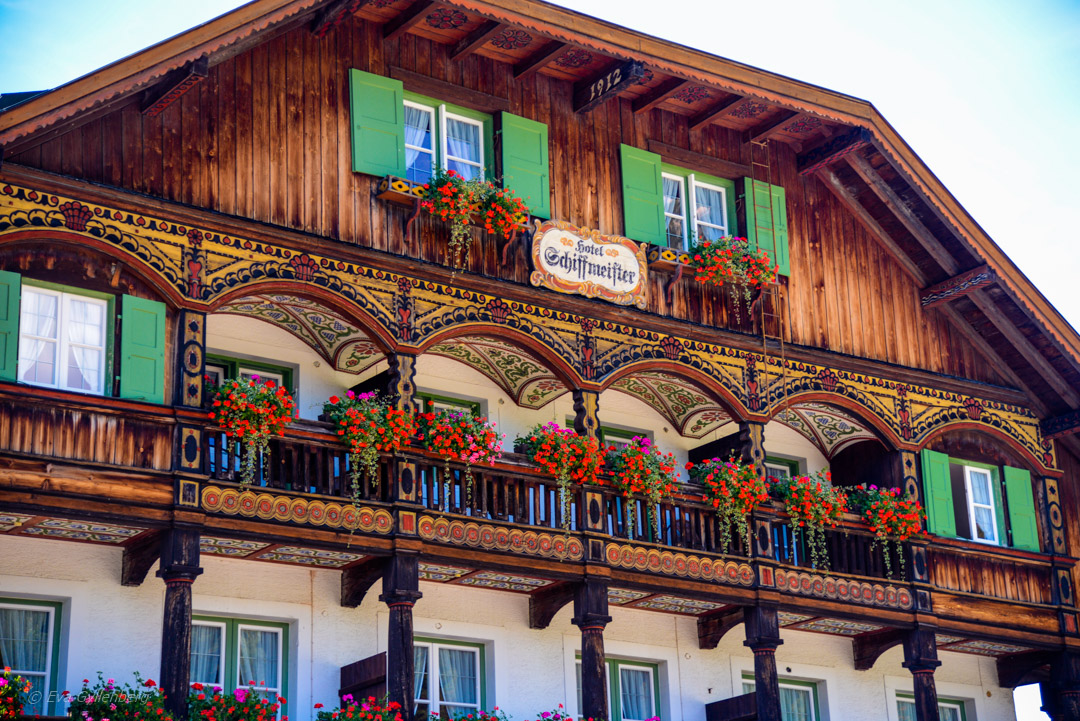 Want to read more of my travel tips? do not forget to like Rucksack on Facebook!
Do you want to read more from Germany?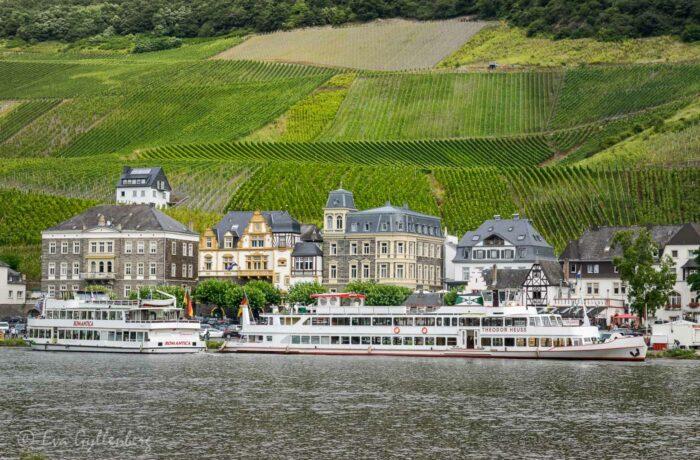 Among the world's steepest vineyards and in a winding river valley, you will find Germany's most famous…
January 30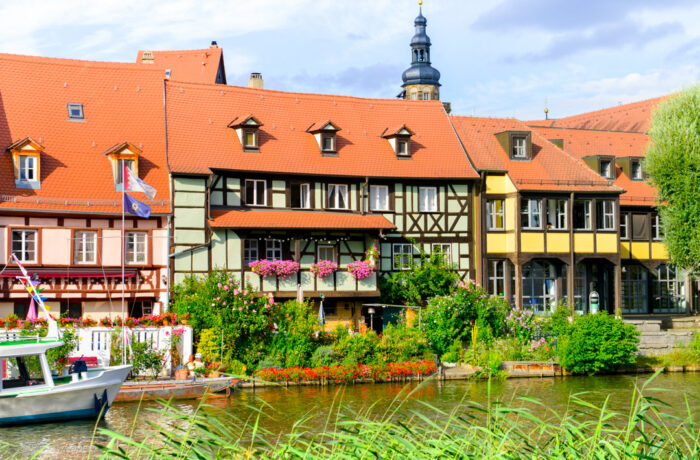 As a Swedish tourist, it's easy to downplay a road trip to Germany, but...
August 29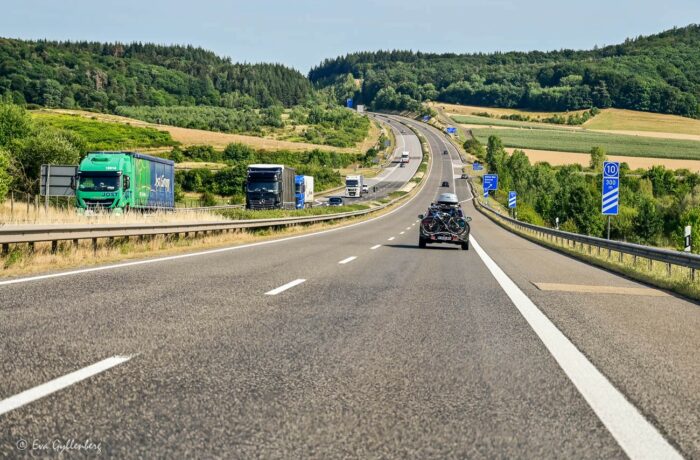 Are you going to drive in Germany? Here are my 10 best tips and tricks on…
July 15