Just north of Lübeck is one of Northern Europe's largest amusement parks – Hansa-Park. Here, among 125 attractions (of which 35 are rides), it is easy to spend a whole day. Here comes my guide to how best to prepare your visit!
One entry for everything
Unlike most Swedish amusement parks, all attractions are included in the entrance fee. Of course, there will definitely be more ice cream purchases and waffles, but it makes it easier not to have to think about tickets and rides.
We visited the park one weekend during the autumn holidays (last week in October) when it was light themed with lighted trees, decorations and light parade. It was the last day it was open for the season and the whole park was very nicely lit and all the attractions felt well maintained and fresh.
Unfortunately, there are no fast-track passes or other "skip-the-queue" tickets to buy, so all visitors have to queue the same amount. There are also no single queues.
Admission (2023) for children up to 12 years and senior citizens was 39 euros and admission for adults was 49 euros.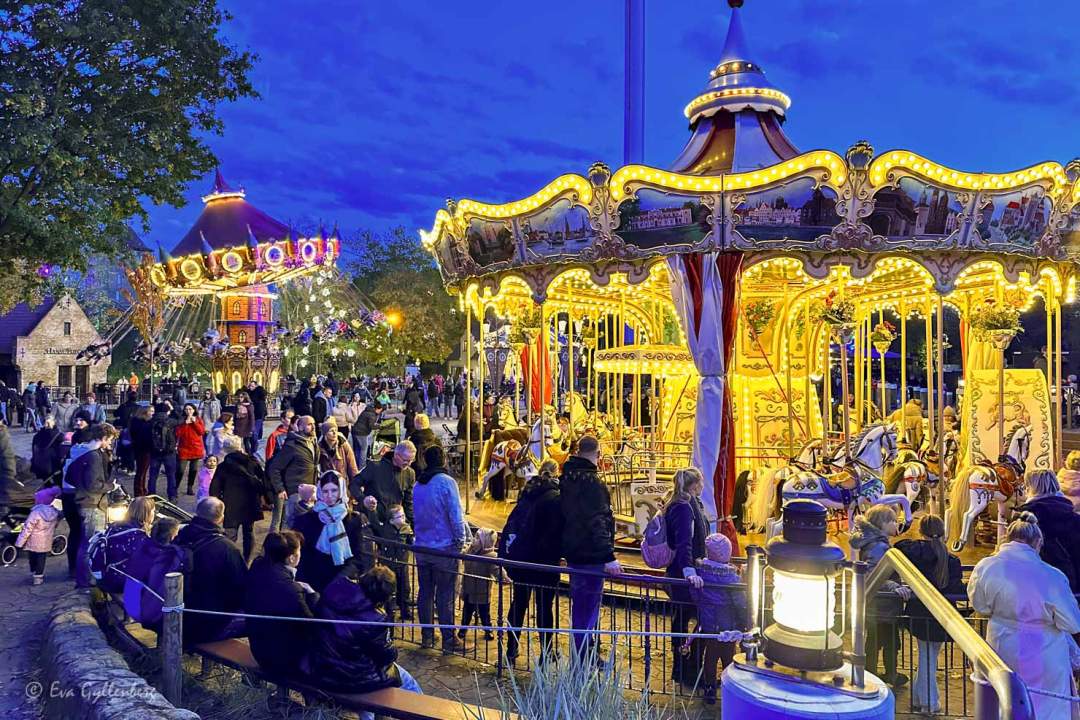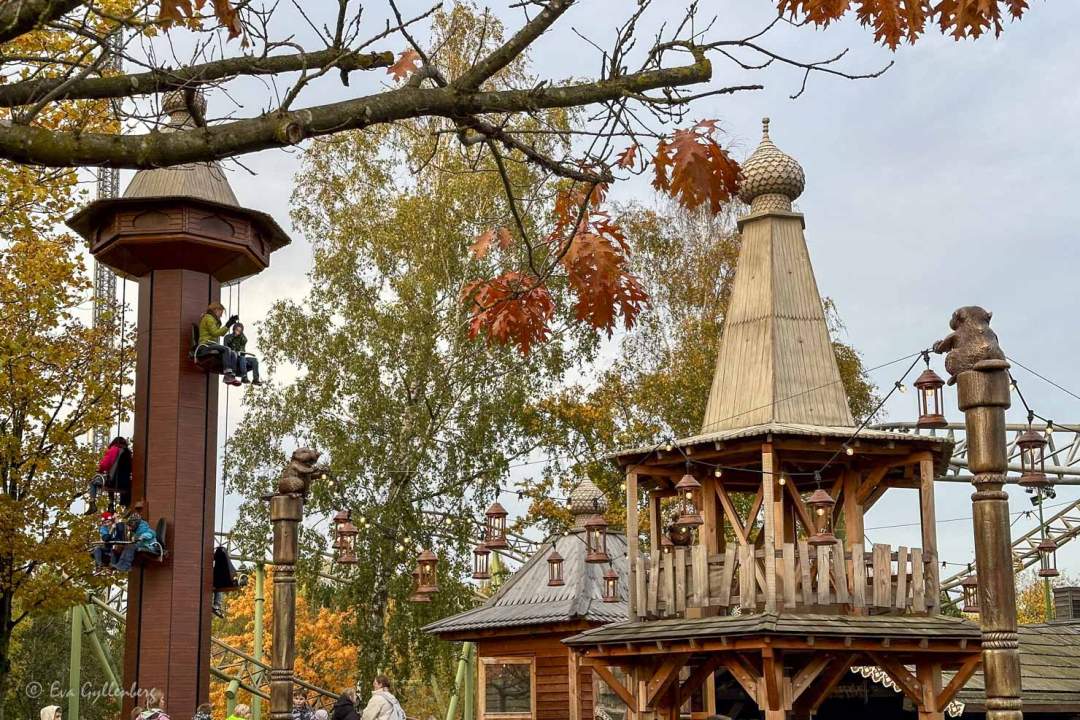 11 theme areas
Just like the big American amusement parks, Hansa-Park is divided into different theme areas. In the different areas, the houses, food and rides are adapted to the theme. Although if you are not interested in riding the roller coaster all day, it is quite entertaining to walk around and experience the atmosphere of the different themed areas.
Adventure land (US Southwest theme)
The Realms of the North (Norse mythology and history theme)
Fiesta del Mar (Spain theme)
The Hanseatic League (theme Hanseatic cities)
New Lübeck (Wild West theme)
Peterhof of Novgorod (Russia theme)
Beautiful Britain
Land of the Vikings
Water fun (Waterland)
Old-time fun fair
Hansa garden (garden and observation tower)
For those who are hungry, there are plenty of snacks and simpler food for sale, but there are also three larger restaurants with real lunch service.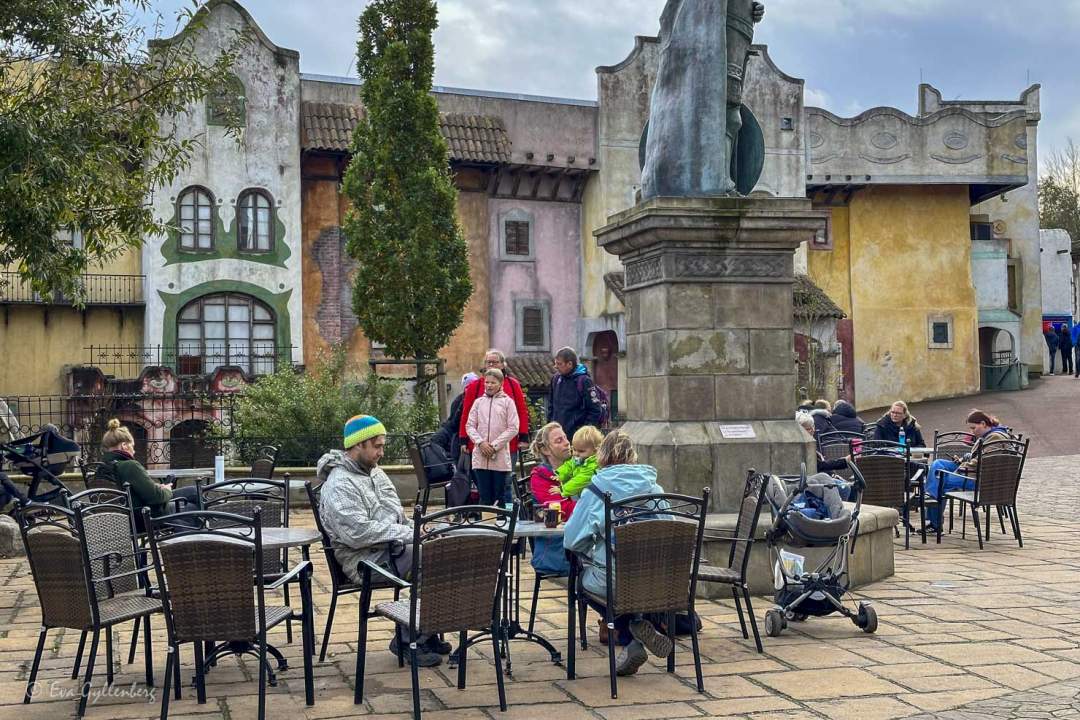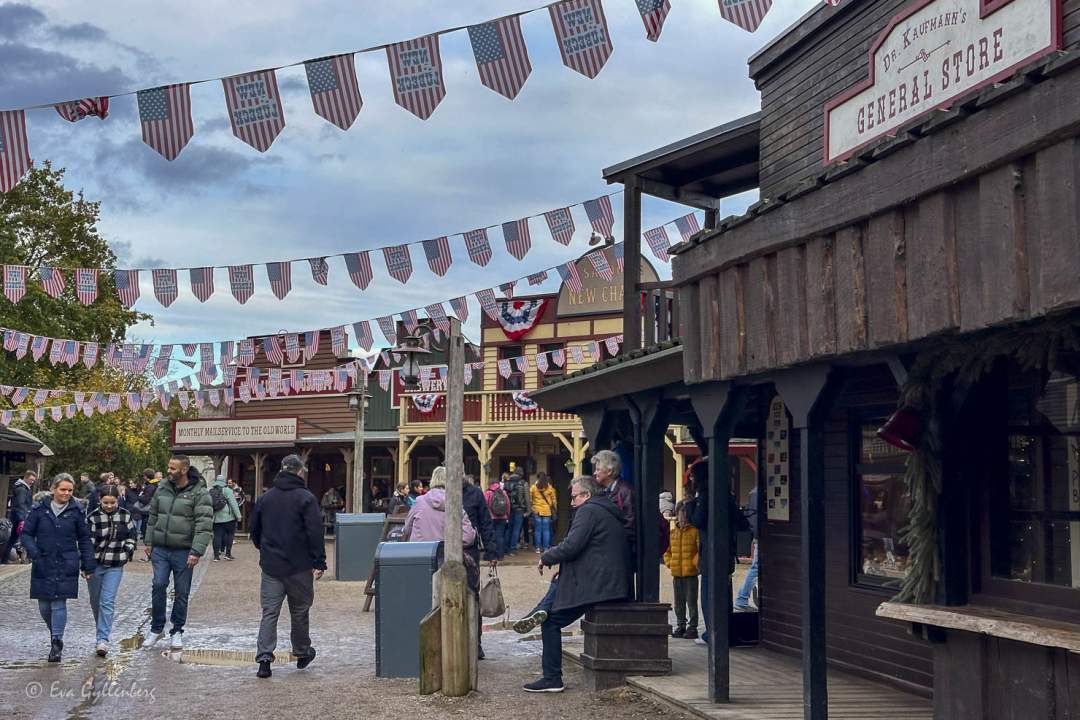 Best rides
Hansa-Park has seven roller coasters, four of which are for slightly braver visitors.
The coolest ride offers "The oath of Kärnan" on. Does the tower in the picture below look familiar? The ride tells the story of King Erik Menved and the defense tower Kärnan that he built in Helsingborg. This is a ride that includes both a backwards free fall in the dark and speeds of up to 127km/h.
Height requirement of 130 cm to ride.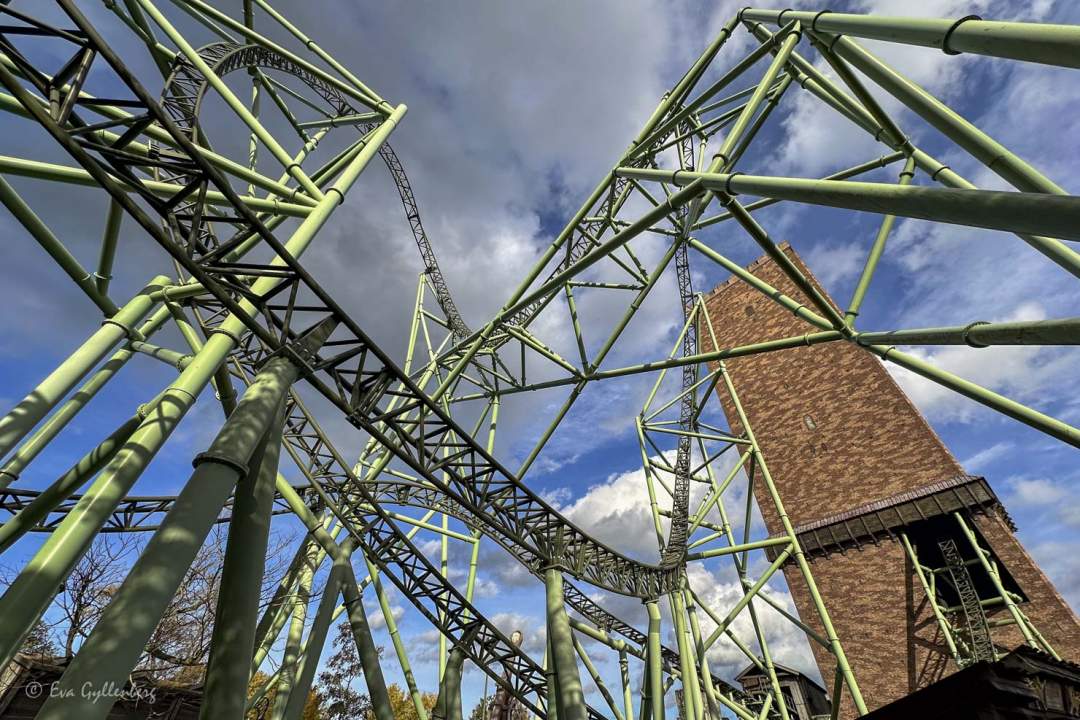 The second coolest roller coaster is "Escape of Novgorod", a roller coaster where a large part of the track is indoors. The roller coaster is known for telling a really cool story while you ride.
Height requirement of 125cm to ride.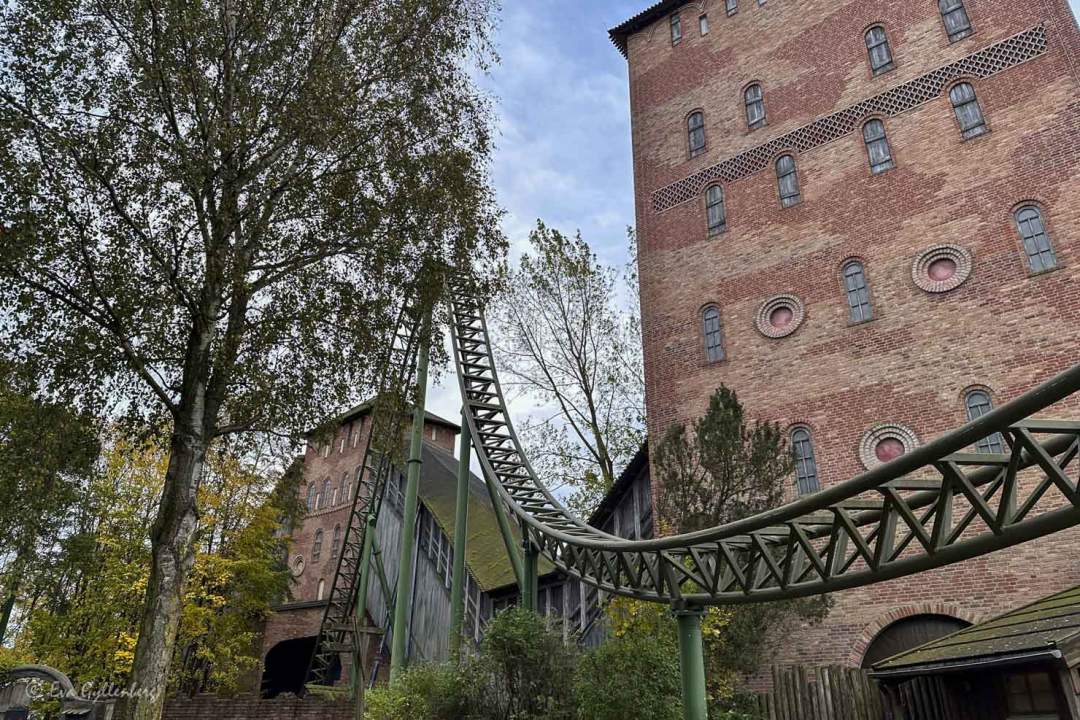 Of course, there is also a roller coaster with a loop – "Nessie" is a classic ride for everyone over 100 cm. The ride offers plenty of stomach churning and contains neither free fall nor darkness.
For those of you who are a bit more daring, there is the world's fourth highest free-fall here at Hansa-Park. "Highlander" offers a 103 meter high fall – and probably a pretty good view of the sea too.
Height requirement of 140 cm to ride.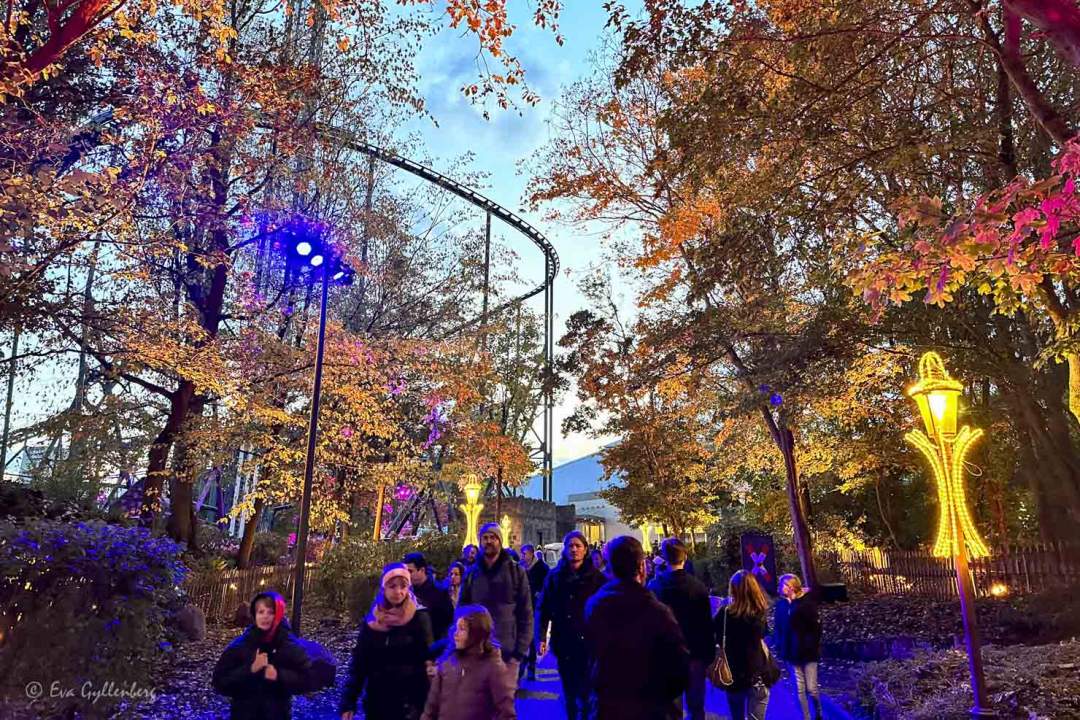 Child-friendly
Hansa-Park has a strong focus on families with children and in addition to teacups, radio cars and carousels, there are many attractions that are not classic rides – trampolines, suspension bridges, slides, climbing frames, funny mirrors, high-altitude track and swings. During the warm summer months, there are several water playgrounds where you can play cool off among water cannons and slides.
There are also several shows and parades that feature acrobatics, music and dance.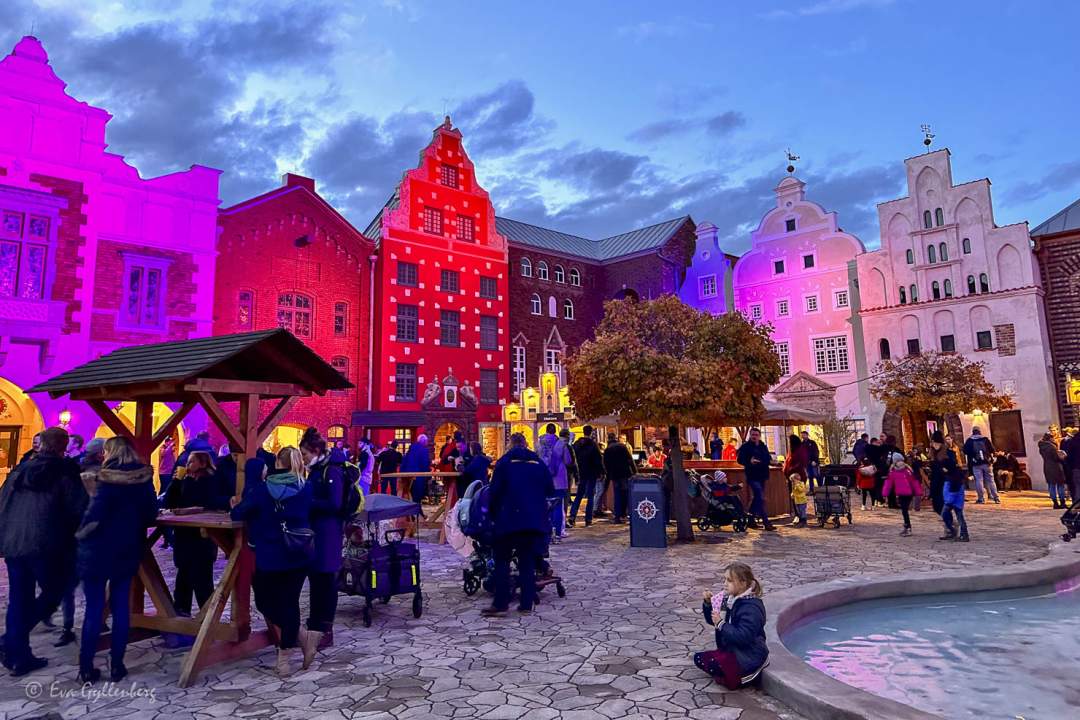 Is the park worth a visit?
Definitely, I would love to go here again! BUT I wouldn't go here for a long weekend. The queues were hours long and there were incredibly many people everywhere, so we didn't have time to ride everything we wanted to ride. Next time we will try to go here on a weekday in June when it is a holiday in Sweden, but not in Germany.
So my best tip – Avoid visiting the park in July/August, weekends, German school holidays and German public holidays!
Get here by car
We drove from Skåne in the morning and took the ferry from Rødby to Puttgarden. It took just over 4 hours.
If you drive from Lübeck, you can reach the park in about 30 minutes.
There are 5000 parking spaces right at the park entrance. The parking ticket cost 6 euros for a whole day and is paid in a parking machine or at the same time as you buy the entry at the cash register (easiest).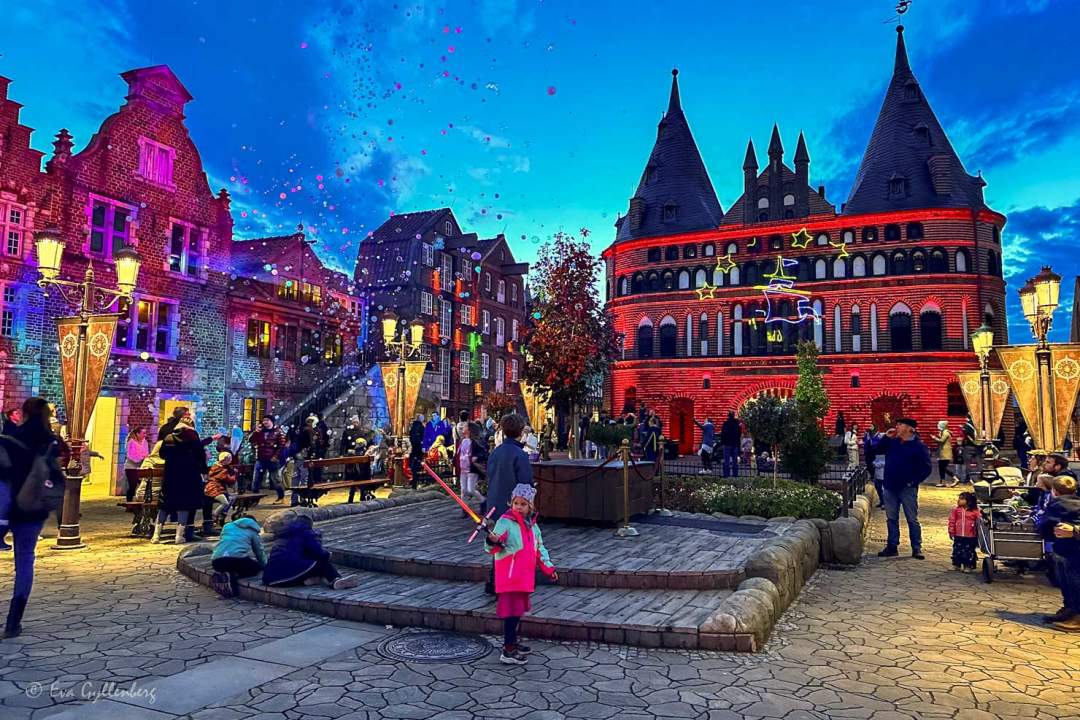 Good things to think about
Germany has different holidays in different states. We happened to visit the park during a long weekend in Schleswig-Holstein (Reformation Day 31/10), which probably contributed to the fact that there were more people than usual.
We took the opportunity to eat in the nearest town of Neustadt before going to the park, as there are not many real places to eat in the park and because we wanted to save time (and money).
Hansa-Park is open every day between the end of March and the beginning of November.
Dogs on a leash are welcome to accompany you into the park.
Read more about the park on their official website – Hansa Park.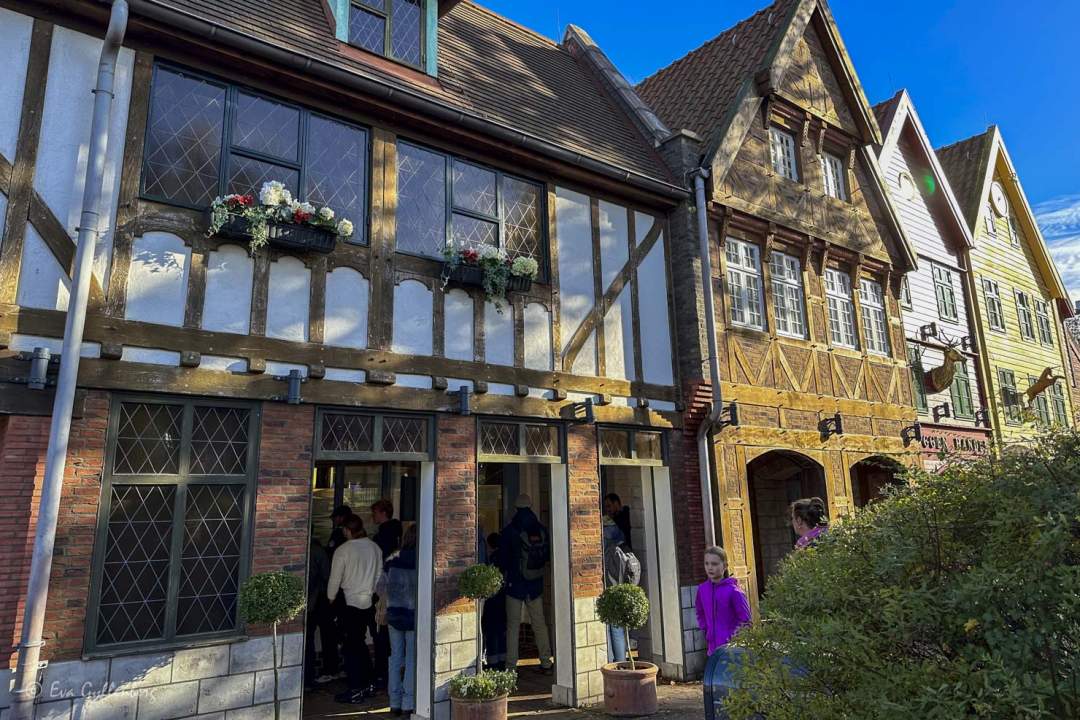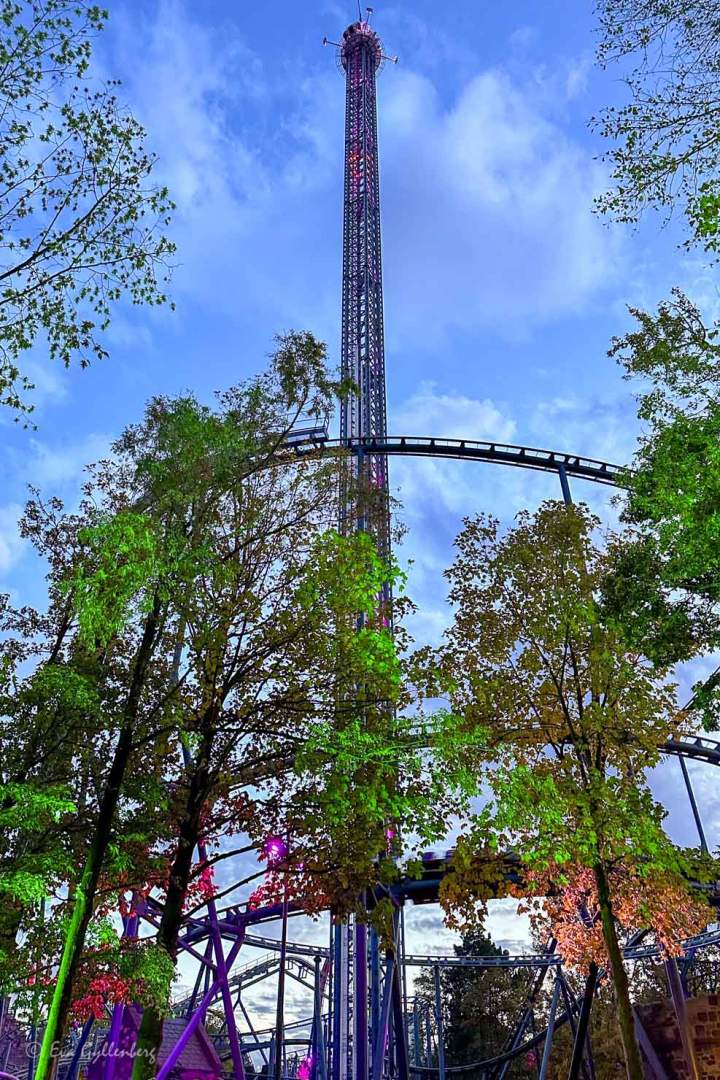 Travelers' Map is loading ...
If you see this after your page is loaded completely, leafletJS files are missing.
Have you been here? What did you think of the destination?
Been there - didn't like it!
0
Not keen at all to go here!
0
Eva Gyllenberg
Travel blogger, gastronaut, photographer and family adventurer with over 55 countries in his luggage. Eva loves trips that include beautiful nature, hiking boots and well-cooked food. On the travel blog Rucksack she takes you to all corners of the world with the help of her inspiring pictures and texts.