It is easy to be charmed by France's small villages and towns. The smell of freshly baked bread from an early morning bakery, wisteria covering the slightly cracked facades and peeling turquoise cafe chairs in a sunny alley. The French countryside is extremely colorful and vibrant. And there are many cute little villages.
The small village Gerberoy in Picardy is not only a beautiful little village with an abundance of roses, but the village is officially classified as "plus beaux villages de France" – one of France's most beautiful villages. And I am prepared to agree.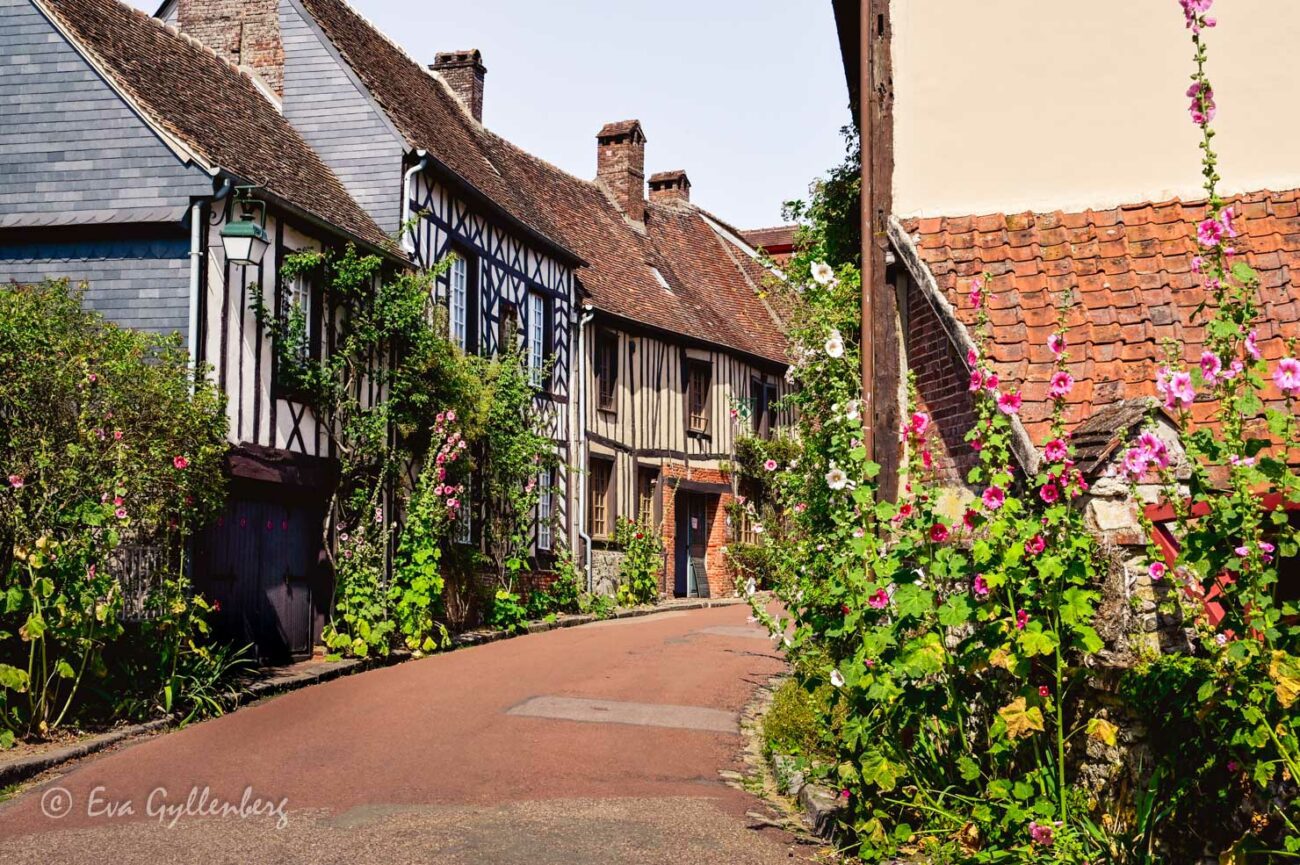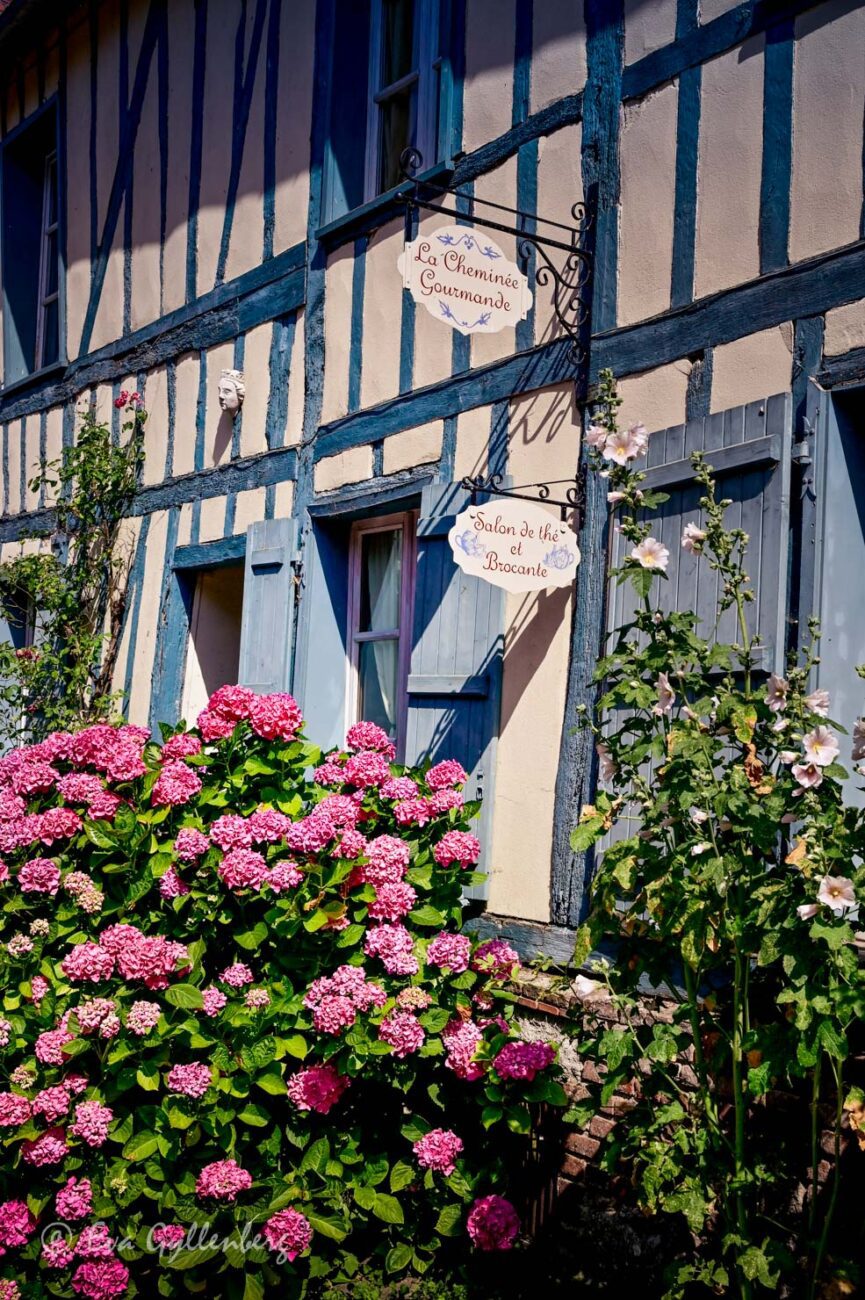 Imagine a small town with half-timbered houses, hollyhocks, cobbled streets and facades taken over by fragrant climbing roses. Gerberoy is not a big city that takes a whole weekend to discover, but a visit here still takes a lot of time. It's easy to wander around at a slow pace and dream away, soaking up the atmosphere and the lavish gardens. Of course there can be some visitors here during the summer, but it's still never crowded. It is rather convivial and cosy.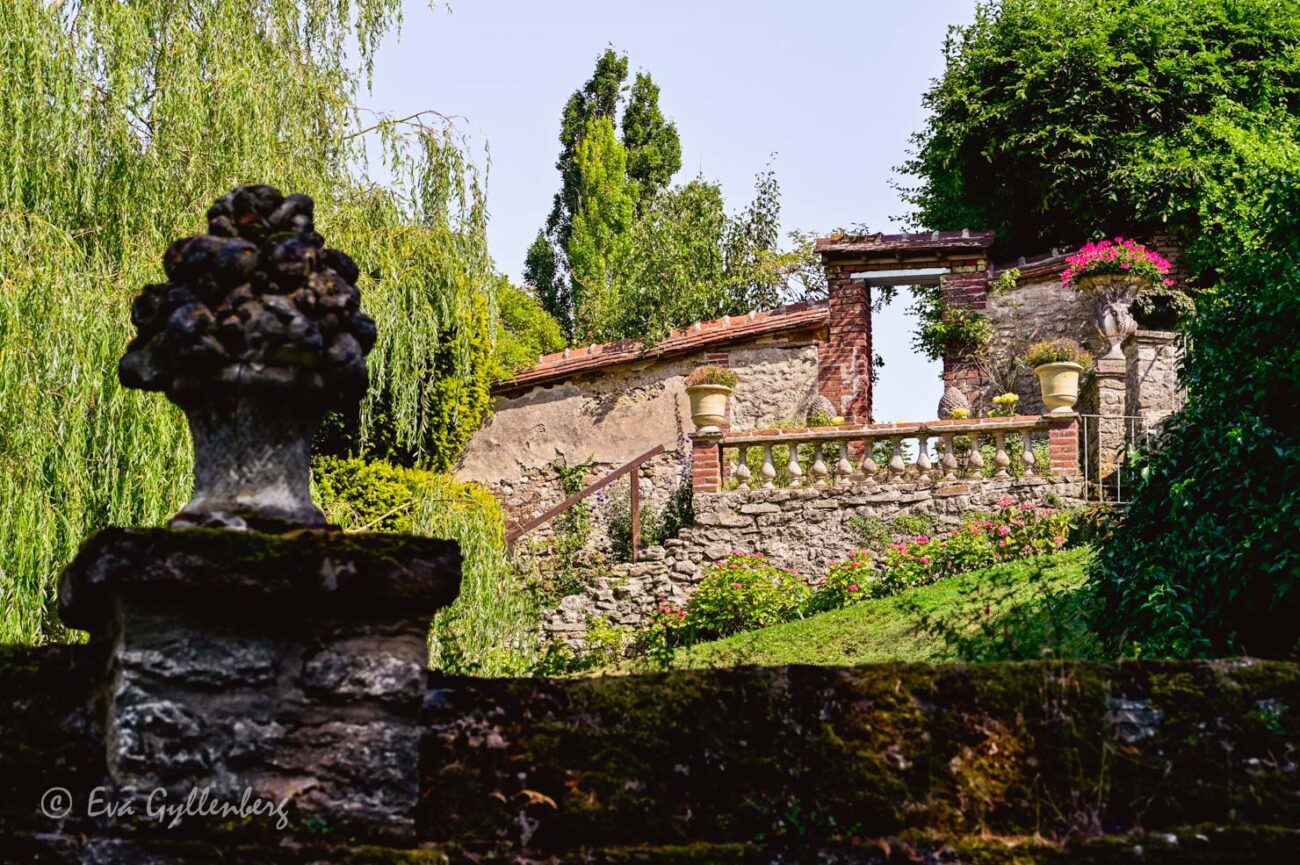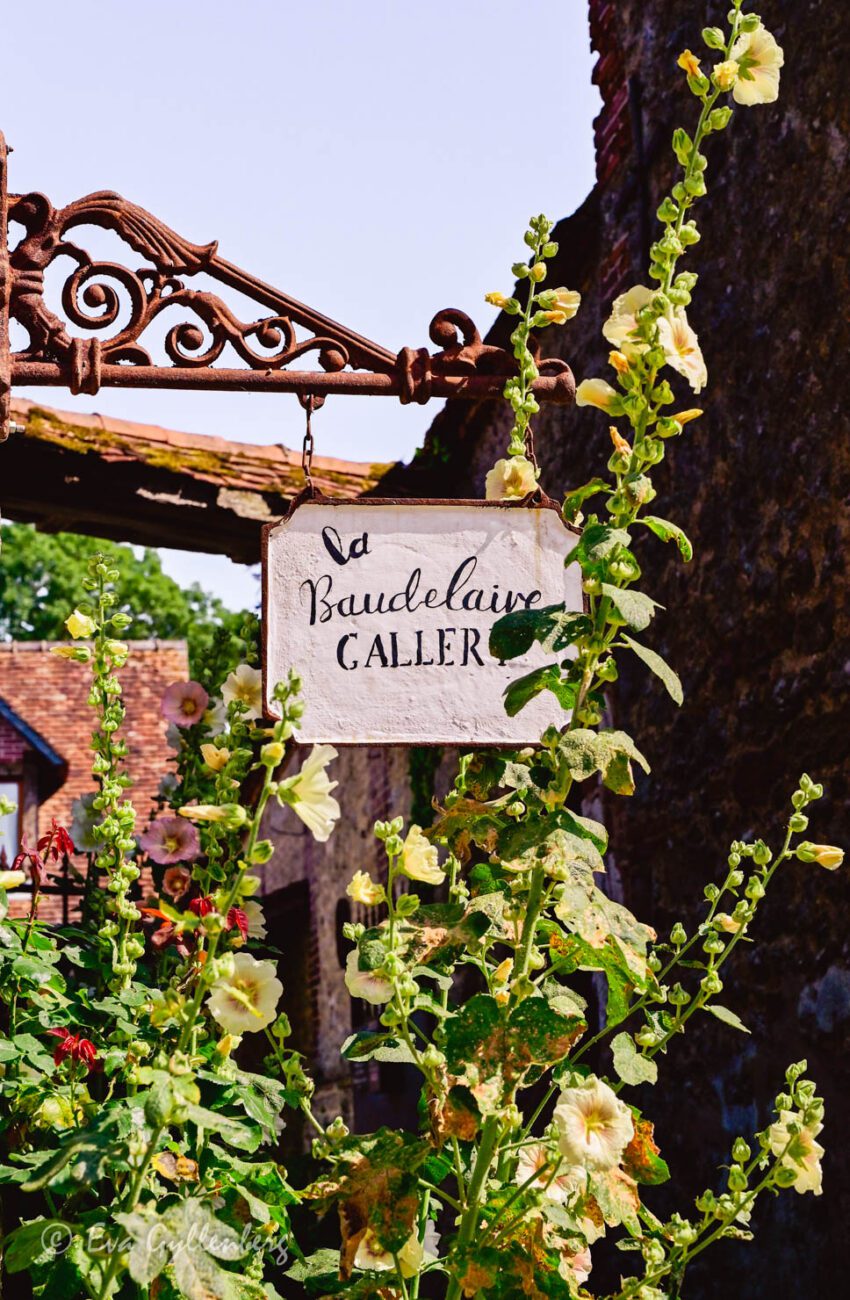 Outside many of the houses, hydrangeas bloom with large pink clusters of flowers. Hydrangea is one of my favorite flowers, but no matter how hard I try, it hasn't quite made it into my own garden. Here in Gerberoy, they almost take over the streets and spread out their large bright green leaves without a thought that they should perhaps languish in the hot sun. Although Garberoy is best known as the "City of Roses", it could just as well be "The City of Hydrangeas2. Or perhaps even better "the city of hollyhocks".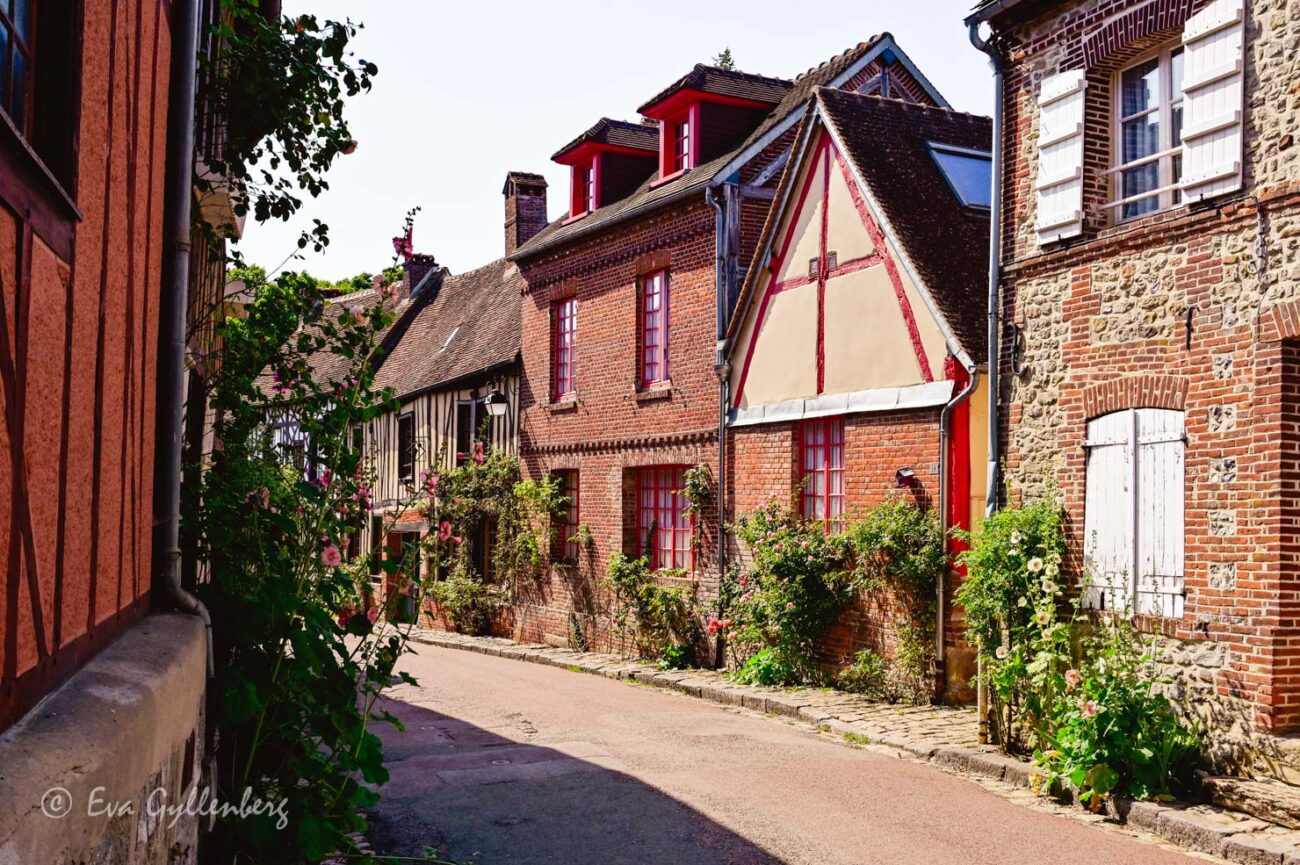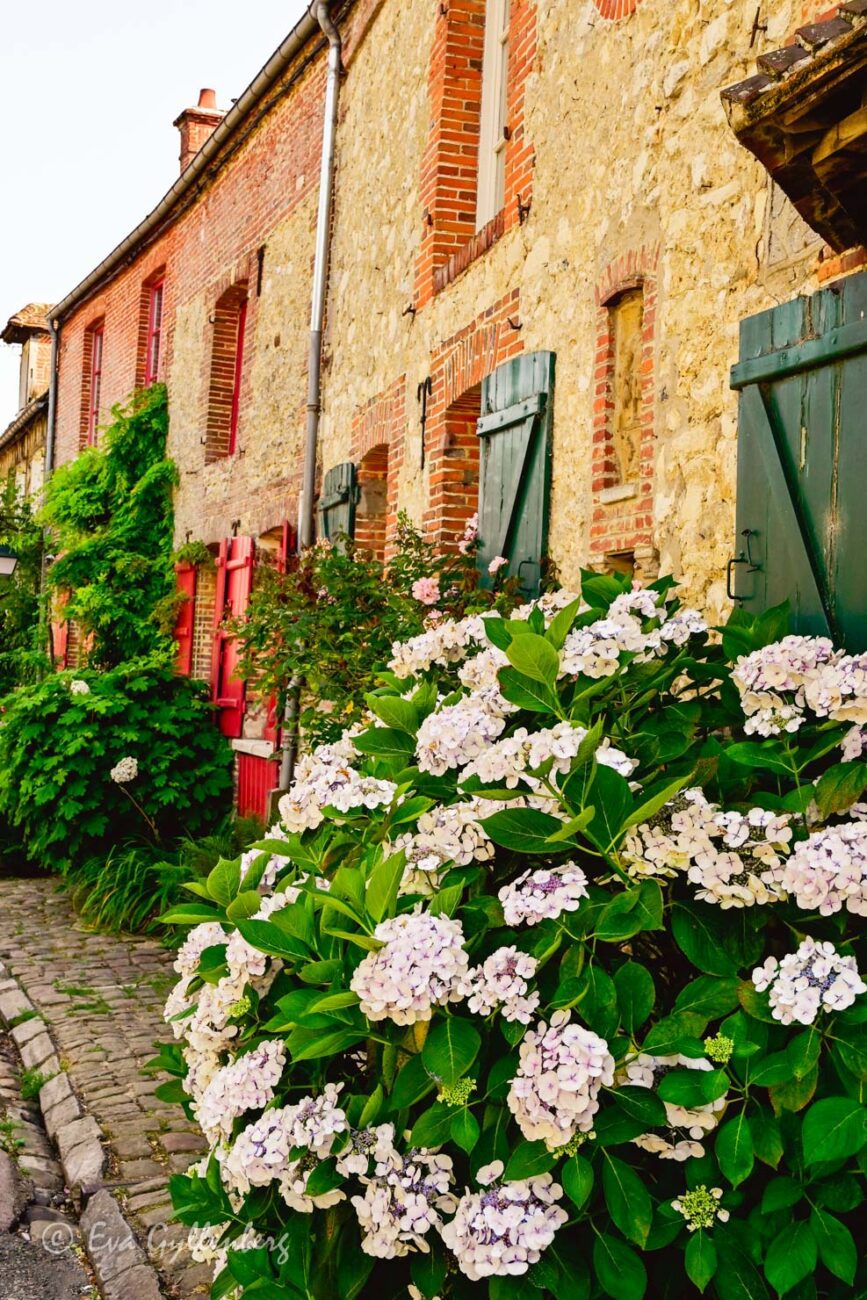 With its 1000-year history, Gerberoy may feel like a romantic fairytale town, but the town's history is anything but calm and peaceful. Surrounded by the old kingdoms of France and England, the village was in the middle of many wars and conflicts.
Over the years, the village has been destroyed, rebuilt and demolished once more. The houses that meet you today were mainly built during the 17th and 18th centuries. A considerable age of buildings regardless.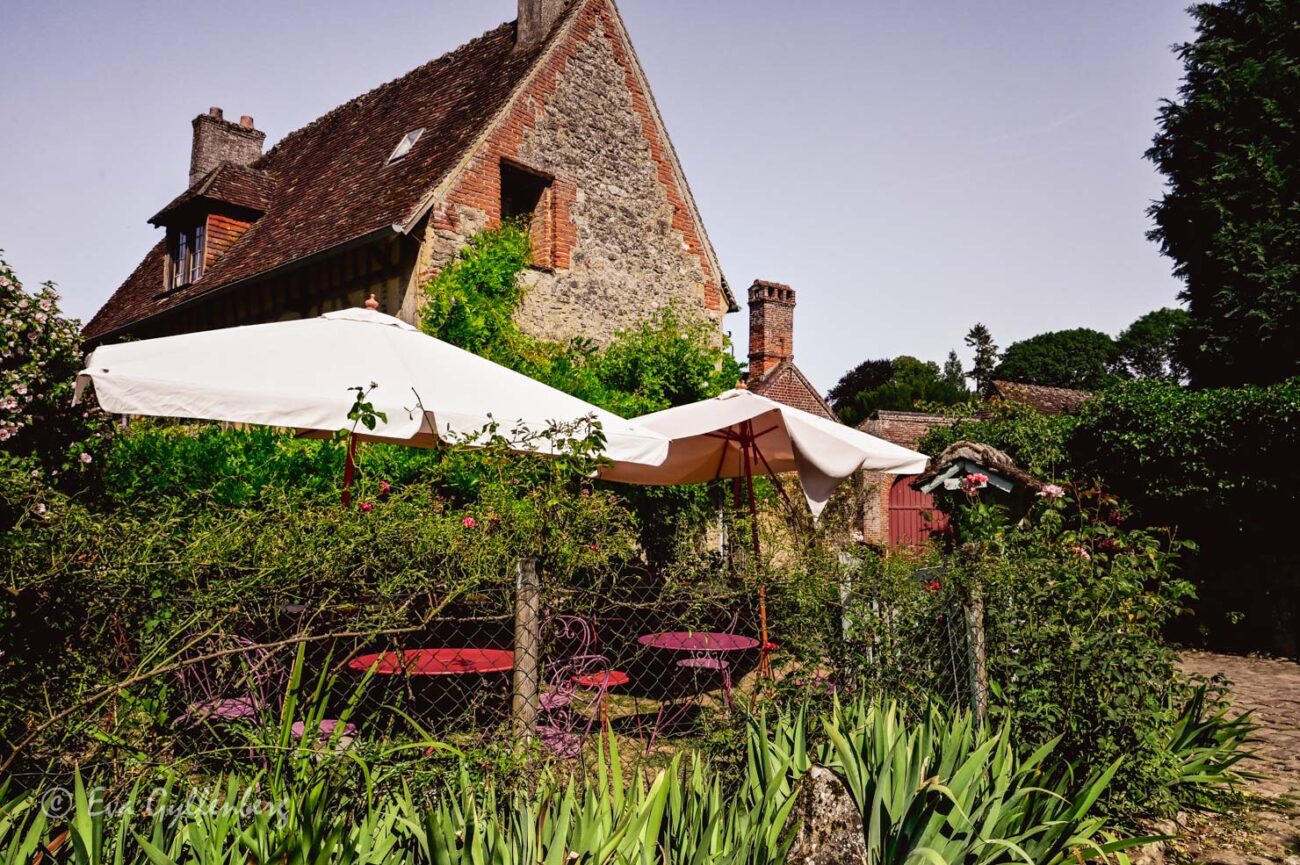 Perhaps Gerberoy would have looked different if the fairly unknown artist Henrik Le Sidaner had not come to the sleepy village at the beginning of the 20th century. Impressionist Le Sidaner bought a house with a plot of land which he transformed into an enchanting Italian garden. From here he painted a large number of paintings that spread in the salons around Europe. The romantic image of the blooming city began to take hold.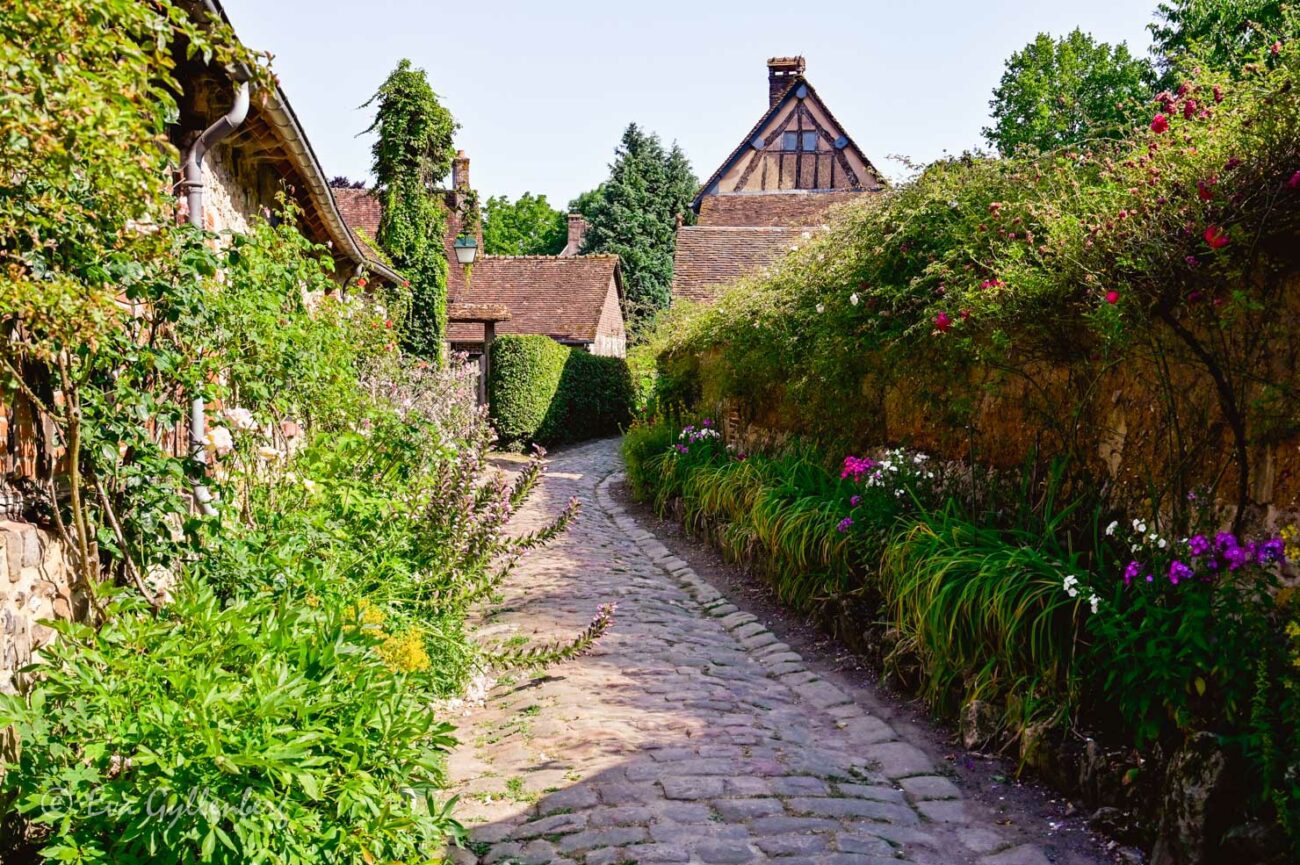 Le Sidaner loved flowers and persuaded the villagers to plant more roses. The result was the village you see today. A village so flooded with floral splendor that the roses have been given their own holiday - "Fete des Roses" - which is celebrated on the first weekend of June every year.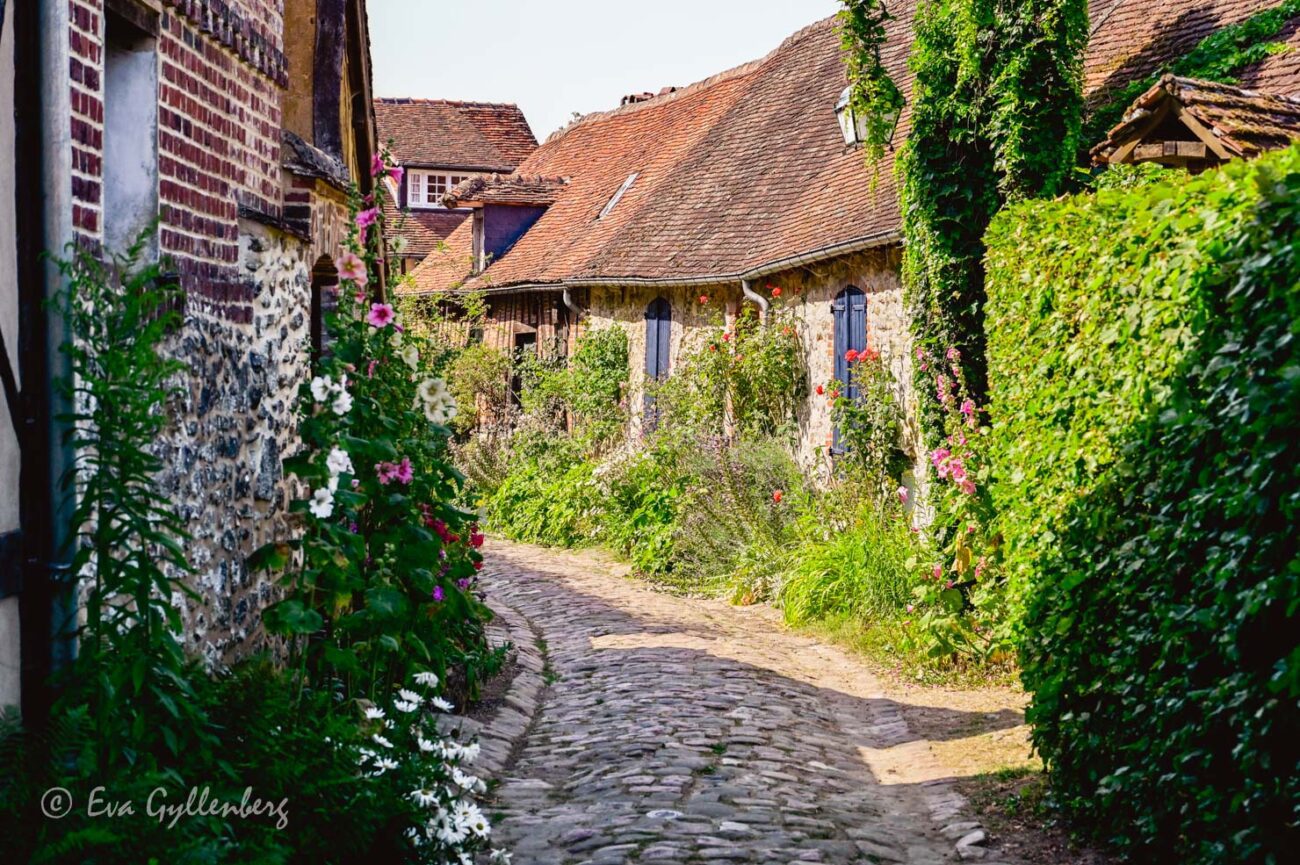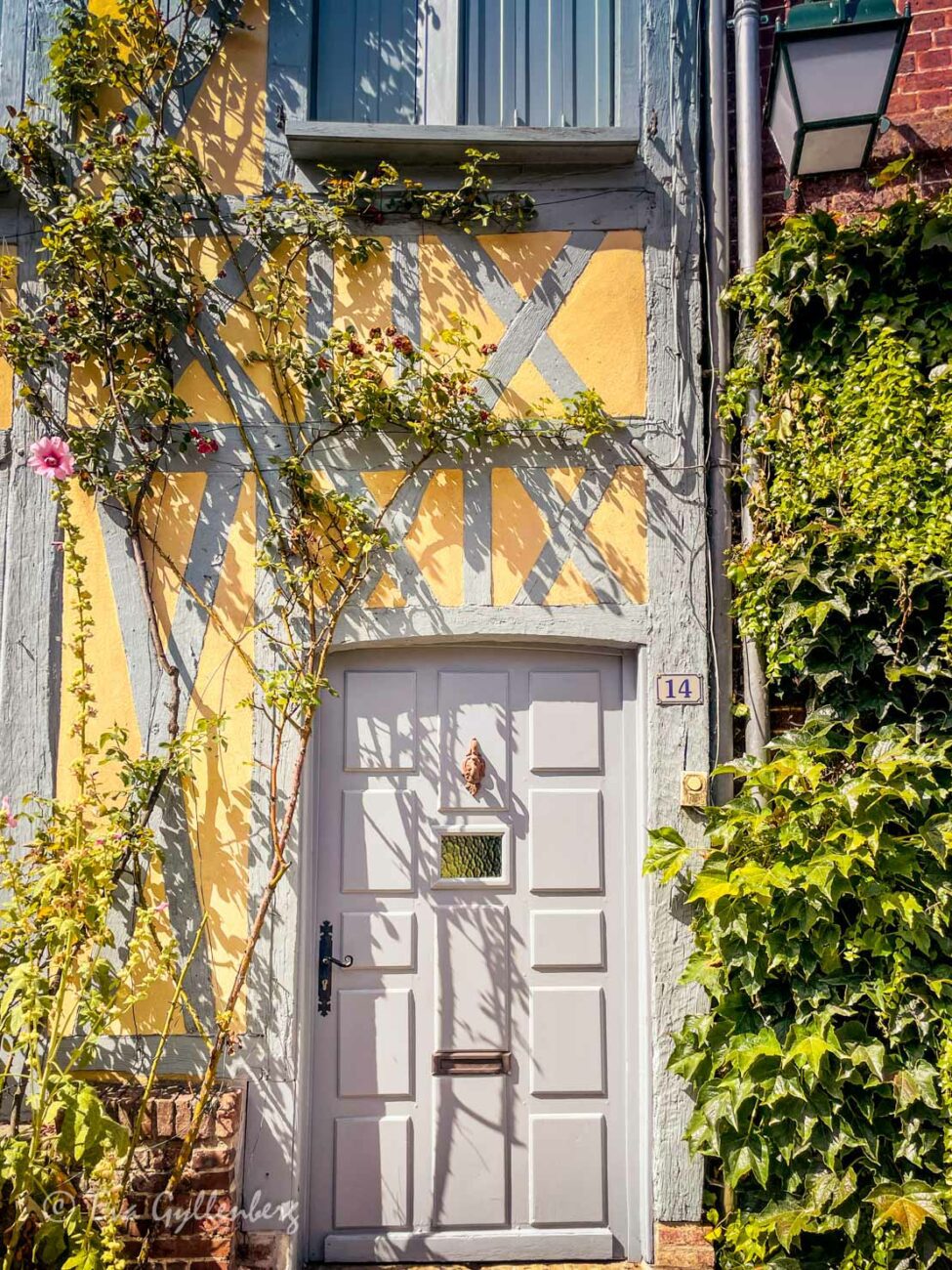 We conclude our visit to Gerberoy by passing by the old dilapidated manor ruins and the Italianate garden founded by Le Sidaner. I hope the village's hundred inhabitants wake up every morning and realize what a little flower dream they are living in. Because this is not just any village in the French countryside. This is probably one of France's most beautiful villages.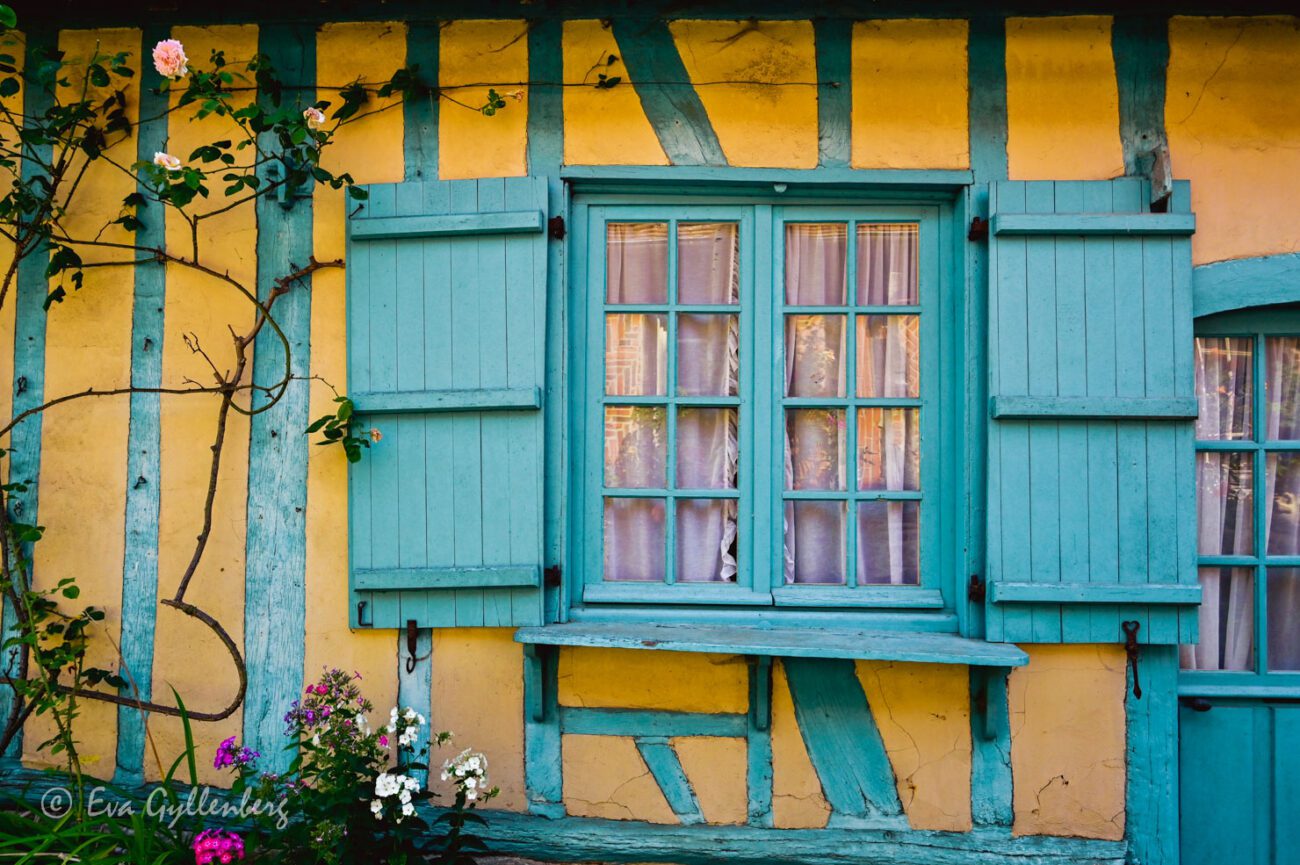 What is Les Plus Beaux Villages?
The Most Beautiful Villages appointed by L'Association des Plus Beaux Villages de France which started in 1982. Today the list consists of 152 villages. To be included in the list, the village must be exceptionally beautiful and the village must not have more than 2000 inhabitants.
Read more about all the villages web page The Most Beautiful Villages of France.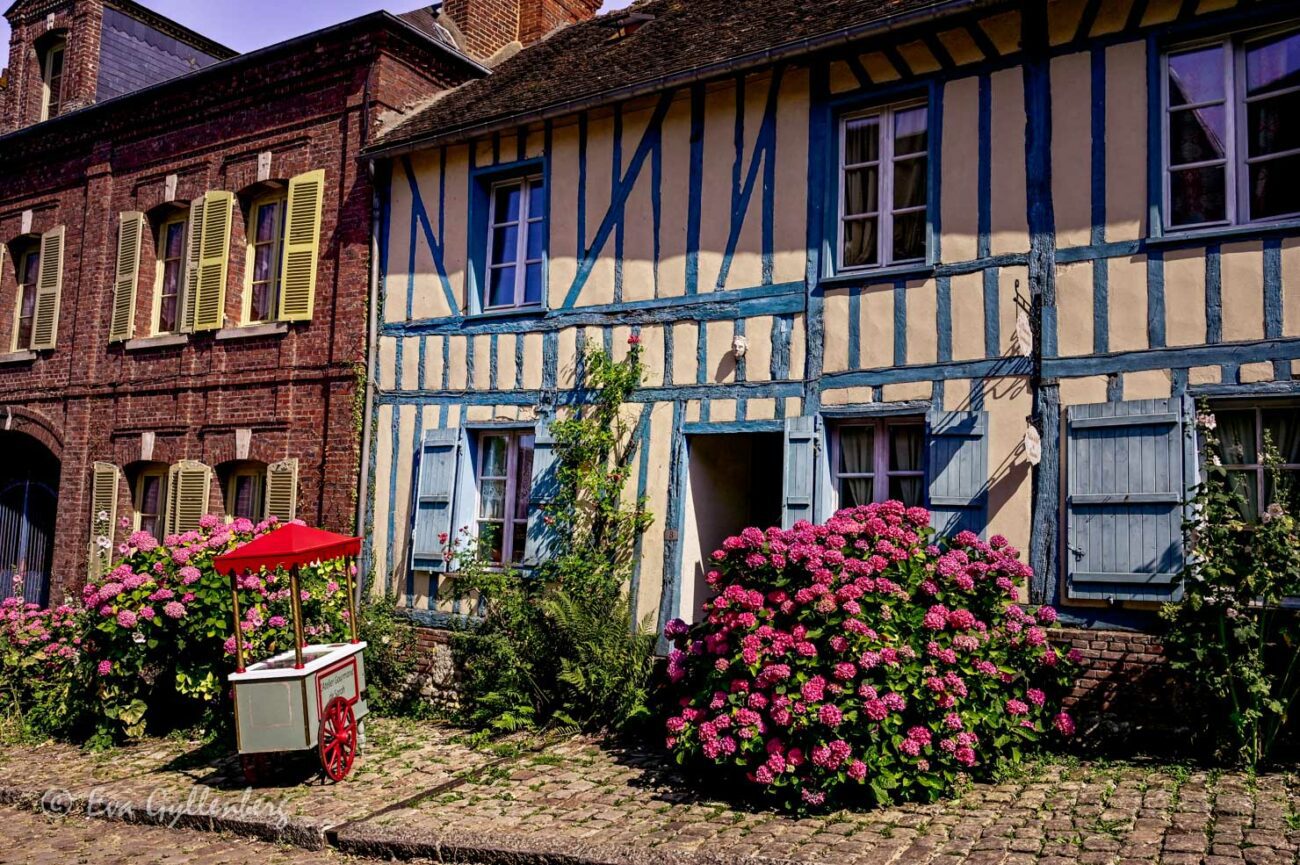 How do I get to Gerberoy?
Gerberoy is located in Picardy in northwestern France, on the border with Normandy. It takes two hours by car from Paris to Garberoy. In the village there is a large parking lot on the grass, if you miss the parking sign you need to go through the whole town (one-way) and take a long way back.
We visited the village in July and wandered around Gerberoy for almost two hours. We could have easily stayed longer and had a cup of coffee in the shade or had lunch at one of the cute little restaurants if it hadn't been close to 40 degrees. Europe's heat waves are not merciful during the summer months. If I could choose, I would have gone here in early June (for the roses) or in September (when the tourist season has started to decline, but the village is still in bloom)
Do you want to read more about France?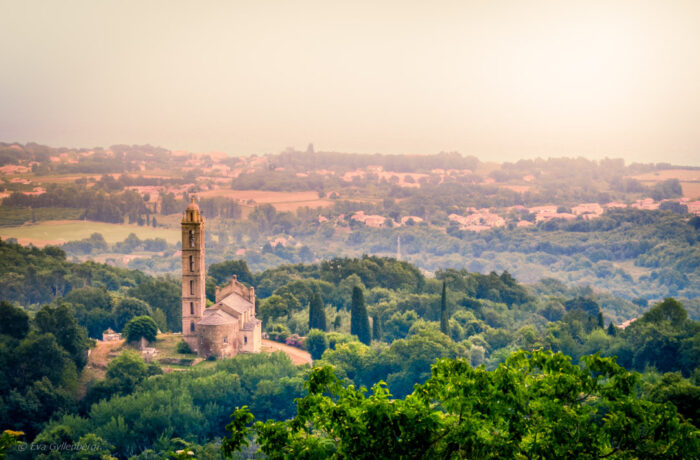 One of the Mediterranean's largest islands has plenty of beautiful nature and cities with dramatic…
June 19th, 2018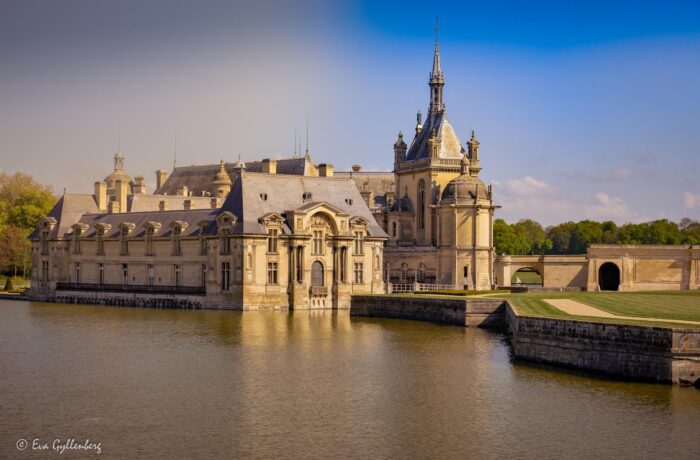 The castle of Chantilly just north of Paris is one of France's most magnificent castles.…
January 18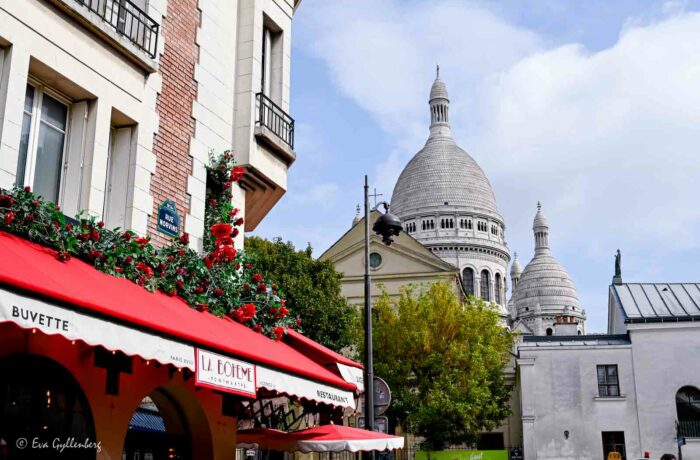 What do you need to consider to really experience the best of Paris…
13 October 2022