This post is a paid advertising collaboration with Addnature, but all thoughts, tips and opinions are as usual my own!
We have always been out in nature a lot, but maybe there have even been more hikes since we had children. Discovering nature with children on a pleasant hike in the forest always offers new surprises and gives expanded views even to places we have visited before. Although our daughter is now so big that she can walk at least as far as us, over the years we have found many favorite places around Stockholm that we love to return to and that are suitable for families with children who want to discover nature near Stockholm without having to stay overnight. Simply mine 5 favorites for hiking outside Stockholm which offers surprises and wonderfully beautiful nature for the whole family - no matter the age.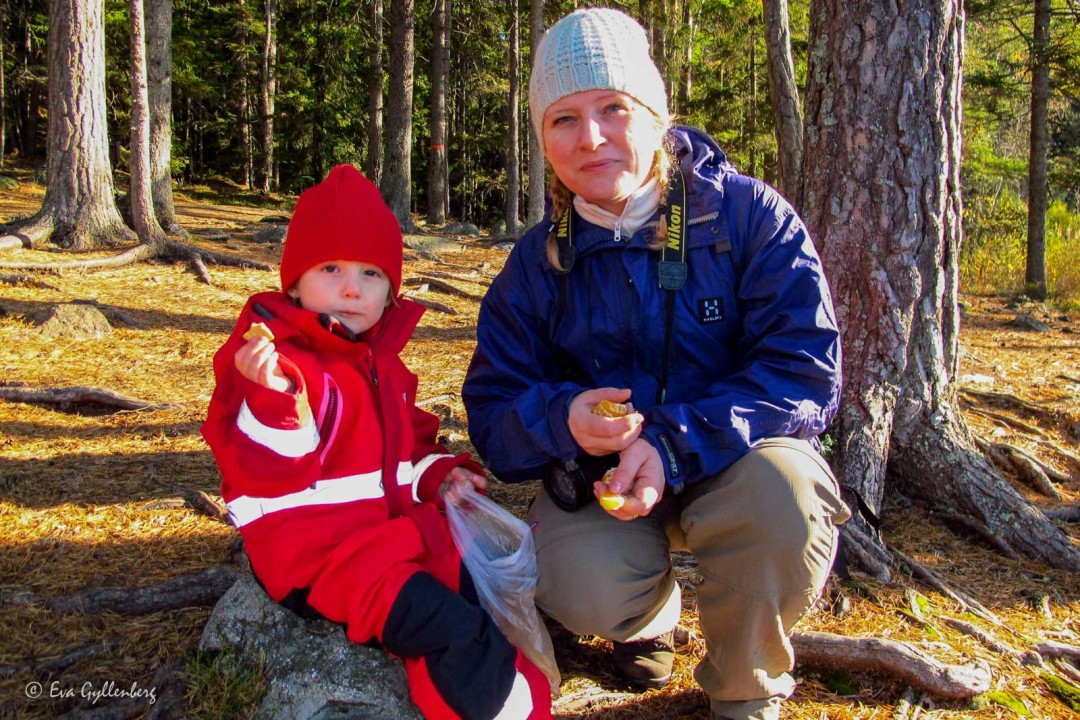 What is a family hike for me?
A family hike for me means a hike with a packed lunch in nature, on a trail that is between 3 and 8 kilometers long. A distance that most children (and parents) can handle without problems. Other criteria that are suitable for a family hike are places with bathing facilities, nice barbecue areas and which is suitably strenuous. The experience will not be greater if the hike is more difficult, with children it can be just the opposite.
Don't forget that everything takes a little longer when hiking with children! When our daughter was little, a 5 kilometer hiking trail could take a whole afternoon - there is so much to be discovered and felt and squeezed and asked along the way! Hiking with children is not a competition in terms of time or distance or altitude, the benefit of a family hike is to awaken the children's curiosity and joy of being in nature. To give them the gift of appreciating and understanding our nature.
Do I need a lot of expensive equipment to hike with my kids?
No, definitely not! Going on the family hikes that I suggest below requires neither a storm kitchen nor a sleeping pad. What is always essential when hiking, however, is stable shoes. Although it is possible to hike in jogging shoes on all the hiking trails that I recommend below, the risk of slipping on rocks and spraining your ankles is reduced with good hiking shoes. It is not easy to find good hiking shoes for children, but at Addnature you can find a large selection of really good hiking shoes for children of all ages.
My five favorites – family hikes around Stockholm
1. Paradise nature reserve – Huddinge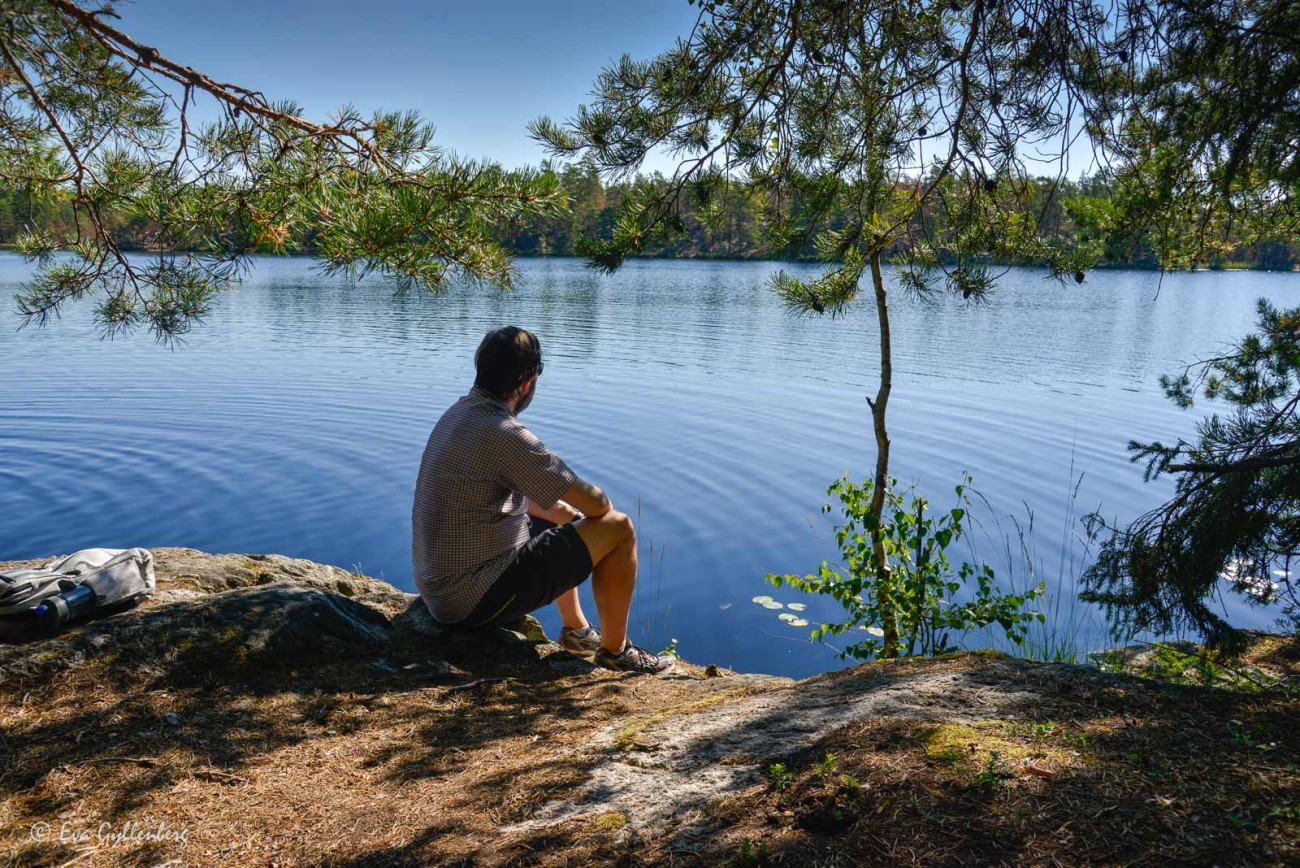 A nature reserve with a name that obliges. Here along the 5 kilometer long The Sami loop you hike not only through thick coniferous forest, but also over heather-clad rock outcrops that remind me of the landscape of the southern Norrland coast. The hike is relatively easy, but it's good to have sturdy shoes to get over all the rocks and roots on the trail. The loop passes two beautiful brown lakes that invite you to swim on hot summer days, but even on days when there are a lot of cars in the parking lot, there is a cliff by the lake free for you. Along the hiking trail there are several fireplaces, shelters and toilets and there is also access to dry firewood.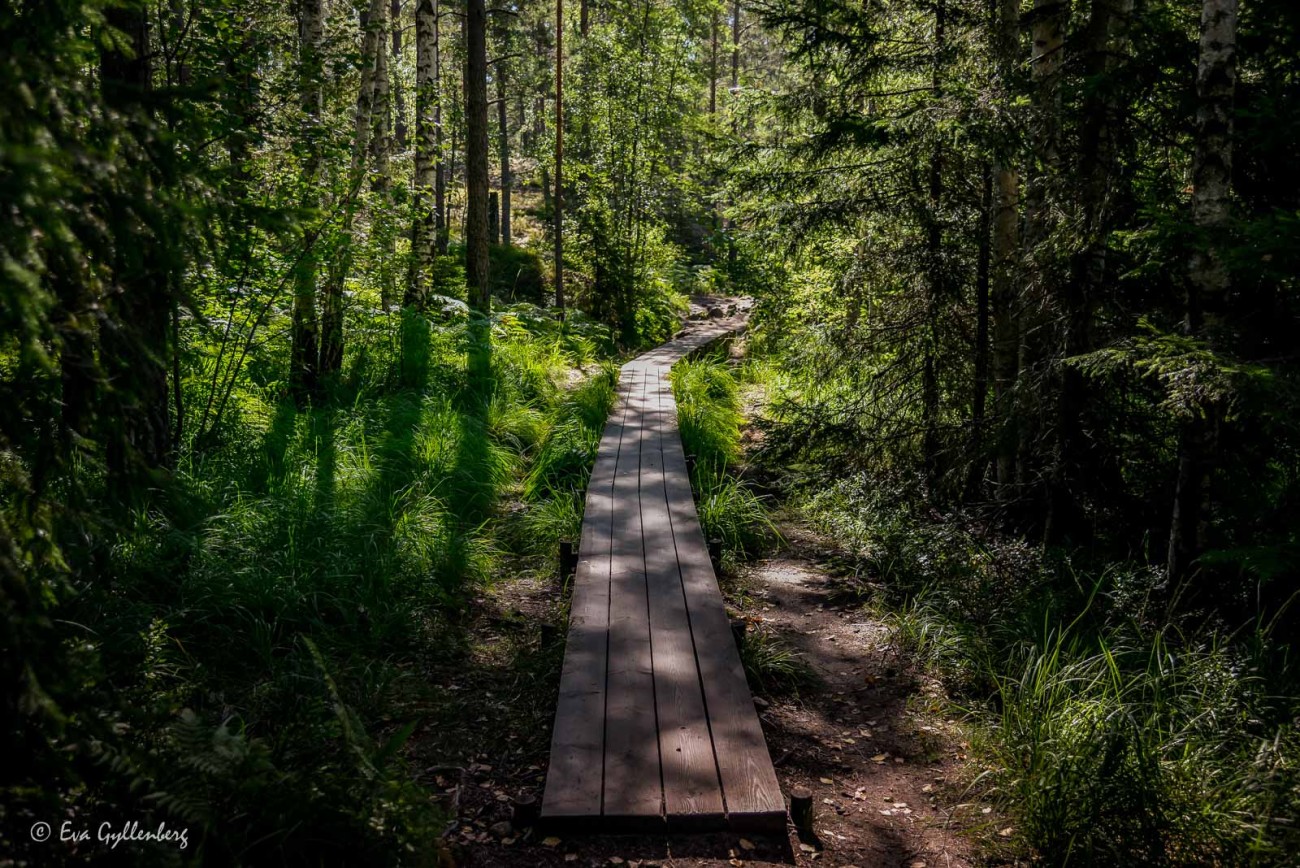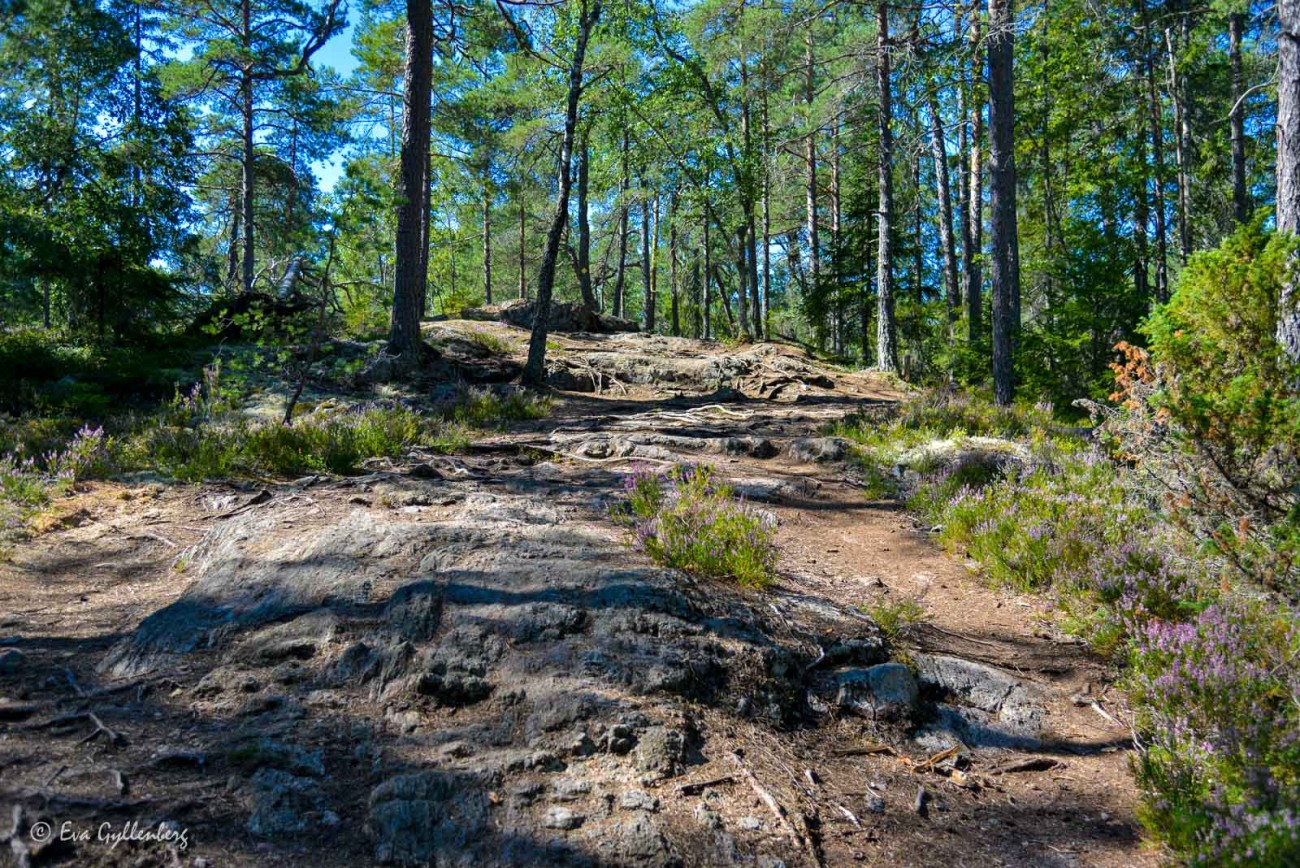 Paradise nature reserve is located in Huddinge, 2,5 miles south of central Stockholm. The Samislingan of 5 km is a circular walk that starts and ends at Paradiset's parking lot.
Map (opens in Google Maps)
2. Käringboda nature reserve – Nynashamn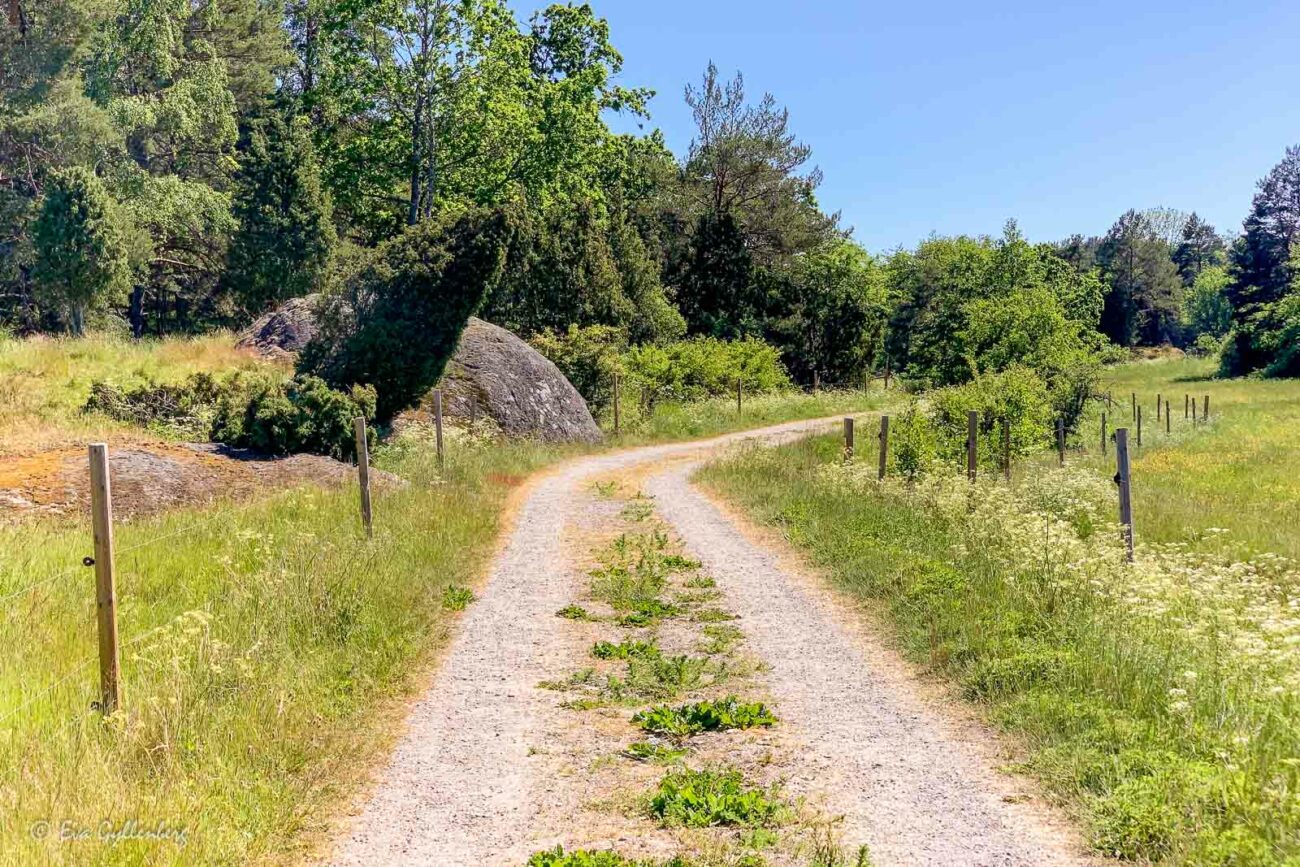 Käringboda nature reserve is located just west of Nynäshamn and embraces both forests, beaches and agricultural landscapes. Throughout the nature reserve, there are a large number of nature trails and hiking trails of varying difficulty and length. One of the coziest family hikes is the 4,8 kilometer long one the southern (yellow) trail, which starts and ends in viken Gravarmaren with its fine beach. Here you pass large meadows with curious cows, nice viewpoints and there are many lovely rocks to have a picnic on. If you have a little fisherman in the family, it might be an idea to bring a fishing rod, as Gravarmaren is known for offering many pacifiers.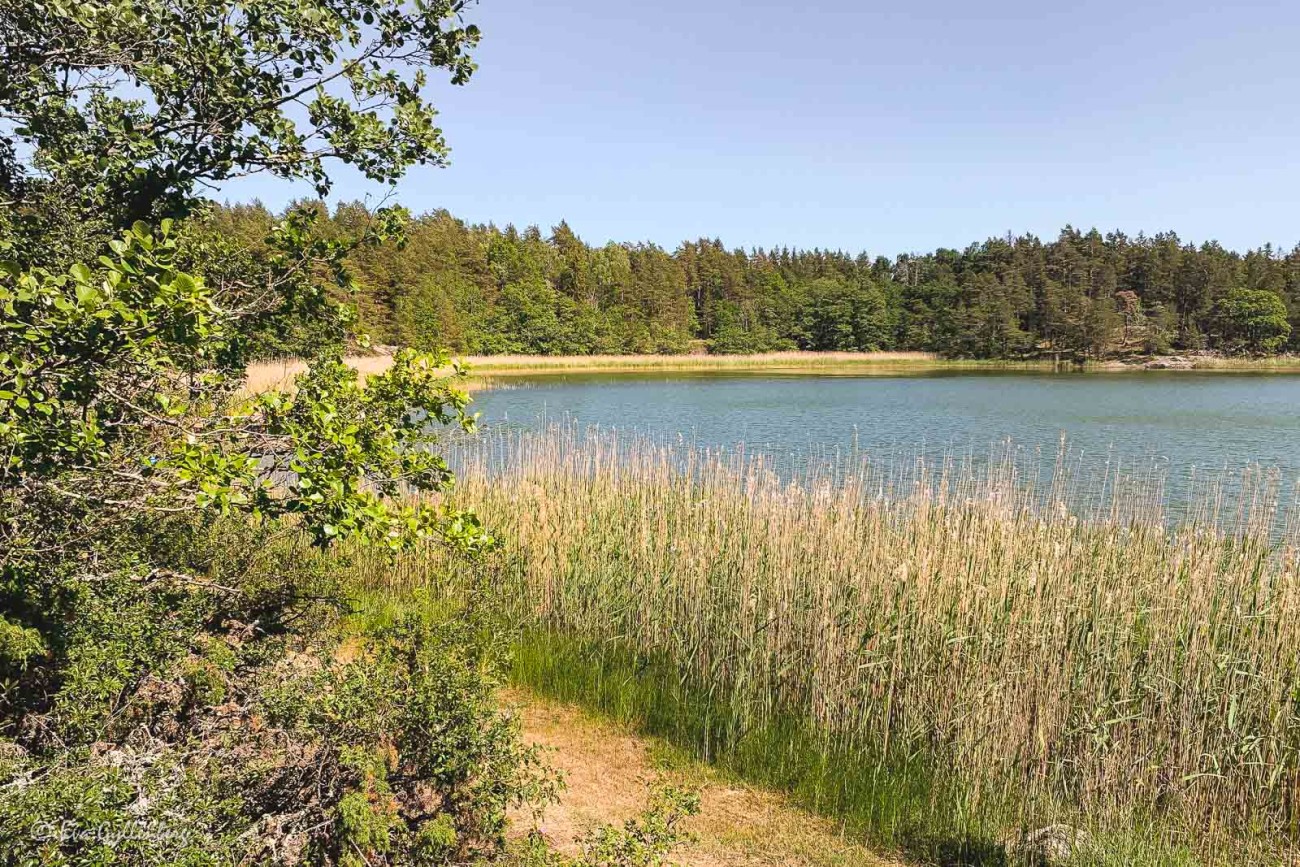 Käringboda nature reserve is located in Nynäshamn, 6 miles south of Stockholm. The yellow trail is a circular hike of 4,8 km that starts and ends at Gravarmaren's parking lot.
Map (opens in Google Maps)
3. Björnö nature reserve – Nacka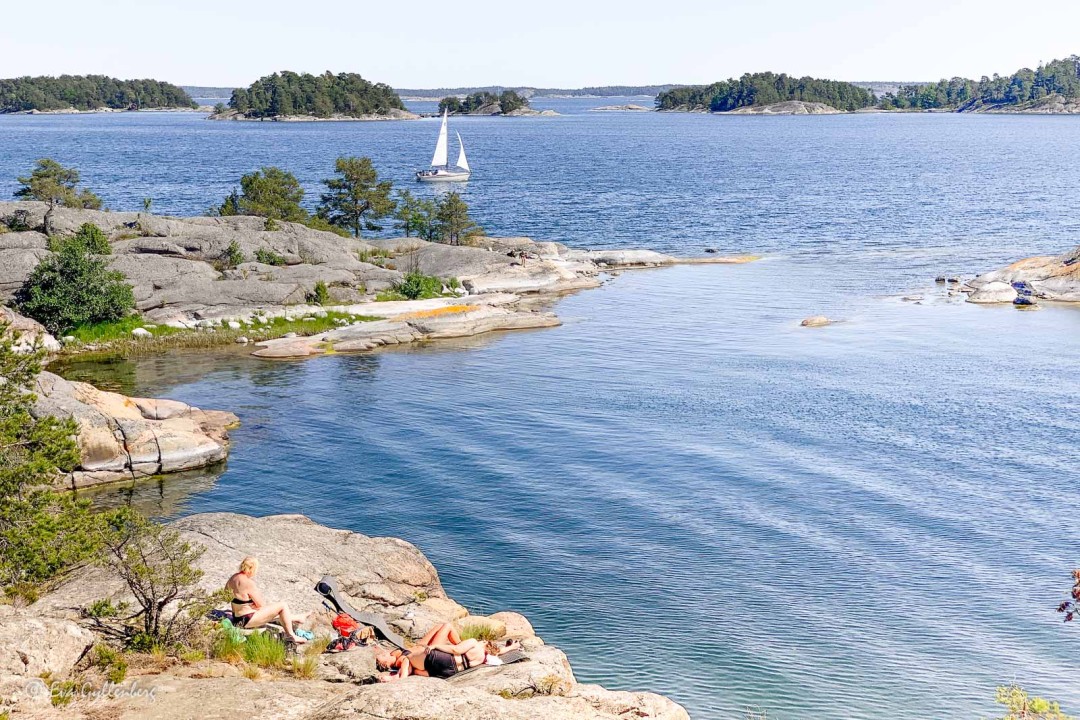 Björnö Nature Reserve is one of the Archipelago Foundation's protected areas, with a perfect hiking trail around a rocky peninsula. The view of the archipelago's coves and skerries surrounds the entire hike and there are plenty of nice little bays, rock outcrops and beaches where you can be completely to yourself. On the way to the rocks, you pass pastures with grazing animals and lush meadows – a true archipelago idyll. Along the trail there are several places with toilets, campsites and fireplaces.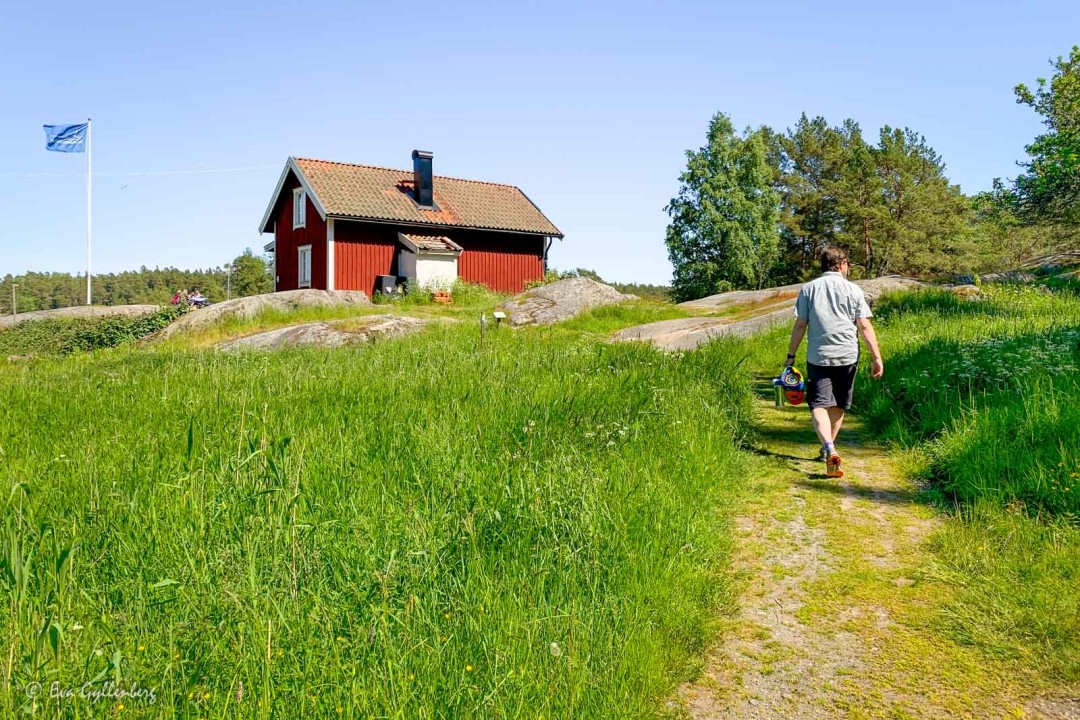 Björnö Nature Reserve is located in Nacka, 3,5 miles east of Stockholm. The hiking trail is 8 km long, but easy and well maintained. At the car park, you can also choose to take a short detour to snorkel in the sea at an excellent underwater trail.
Map (opens in Google maps)
4. Utö – Haninge
On beautiful Utö, there are over 50 km of hiking trails and paths, so it is not difficult to find a sufficiently long distance to hike. Most popular is that walk around northern Utö, but that trail is a total of 15 km. We walk from the boat to Barnens Bad (fantastic swimming bay!), Kroka and S Sandvik - then we turn around and go back to the boat. In total, it will be somewhere around 7-8 kilometers of easy hiking, with lots of bathing opportunities, turquoise water and beautiful rocks to have a picnic on.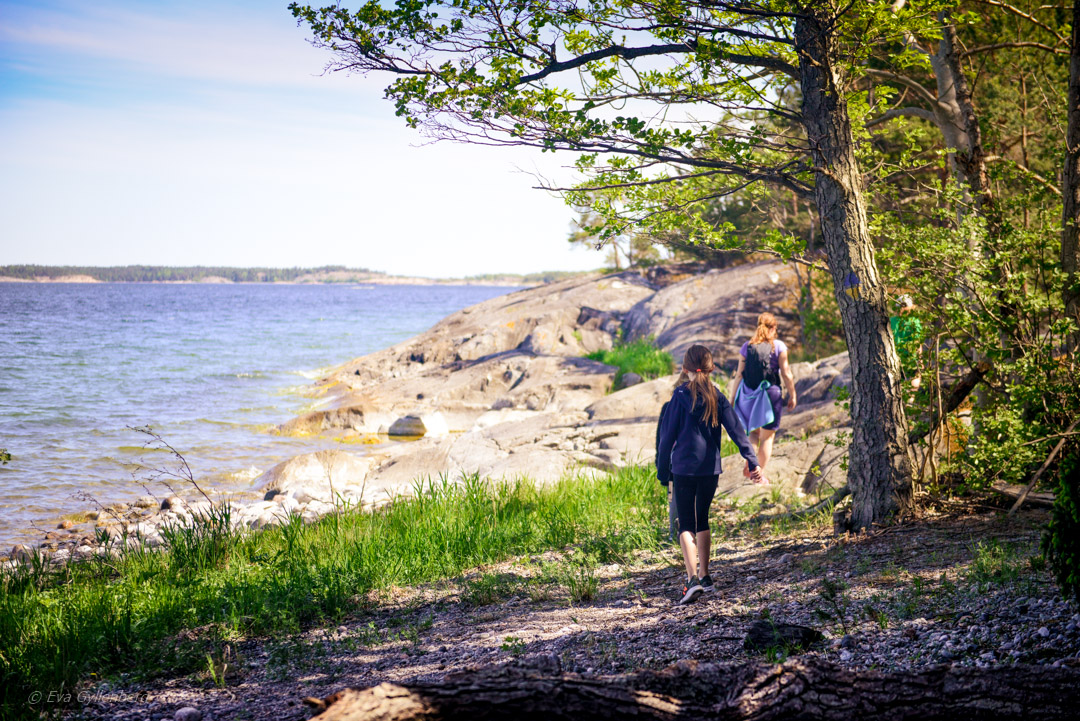 Some stretches around the island are not particularly well signposted, but the island is relatively small and it is impossible to get lost. Just follow the paths that go in the right direction and you will be right.
The island of Utö is 40 minutes by boat from Årsta Havsbad (3,2 miles from Stockholm). The hike starts from Gruvbryggan, where the boat docks.
Map (opens in Google Maps)
5. Tyresta National Park – Huddinge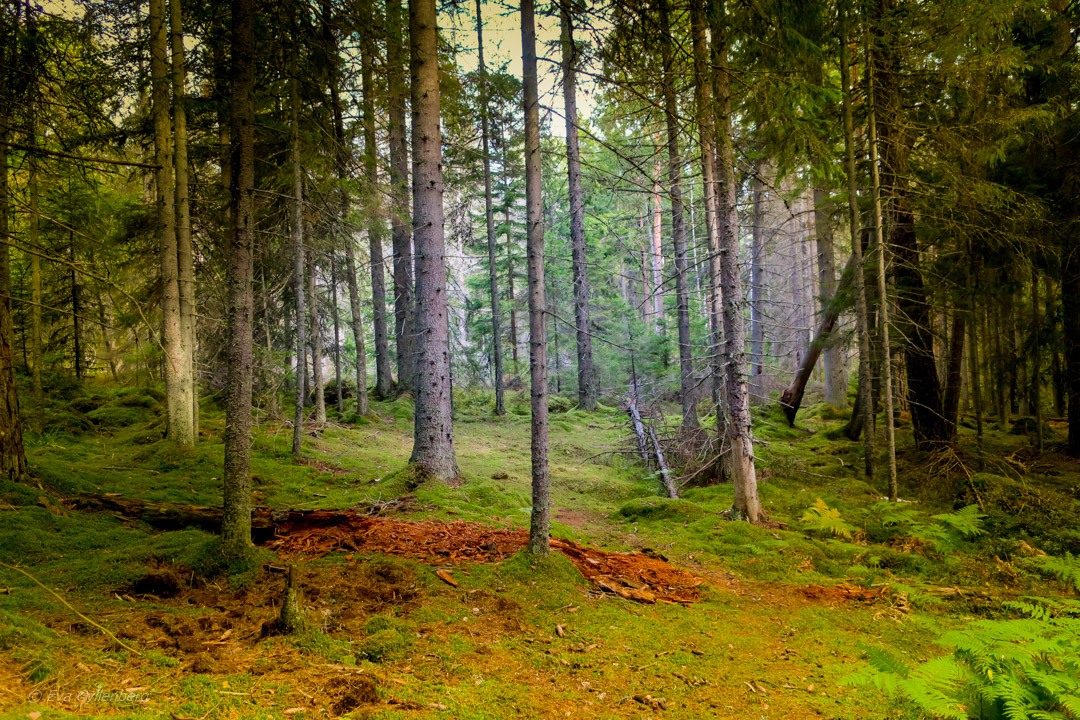 Tyresta National Park – this classic. It is impossible to write about family hikes around Stockholm without mentioning Tyresta National Park. The very easiest hike is "The stroller loop", which is a well-prepared and easy 5 km trail through primeval forest to a small lake. The trail takes you to some of the most beautiful parts of the park and although the trail is easy, it is always a pleasure to hike. When the children get a little older and the pram is no longer with you, you can vary the walk by walking Bylsjö loop or The Hällmark loop instead. All three hiking trails are roughly the same length, but the latter two trails do not have the same prepared path as the Stroller loop.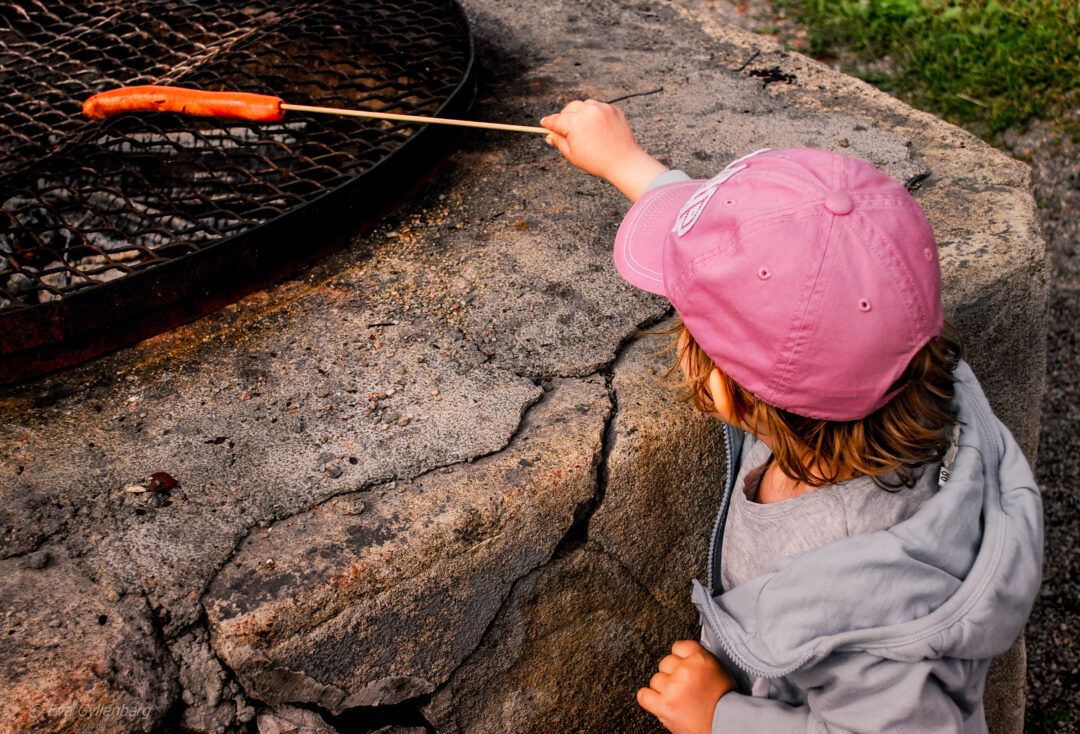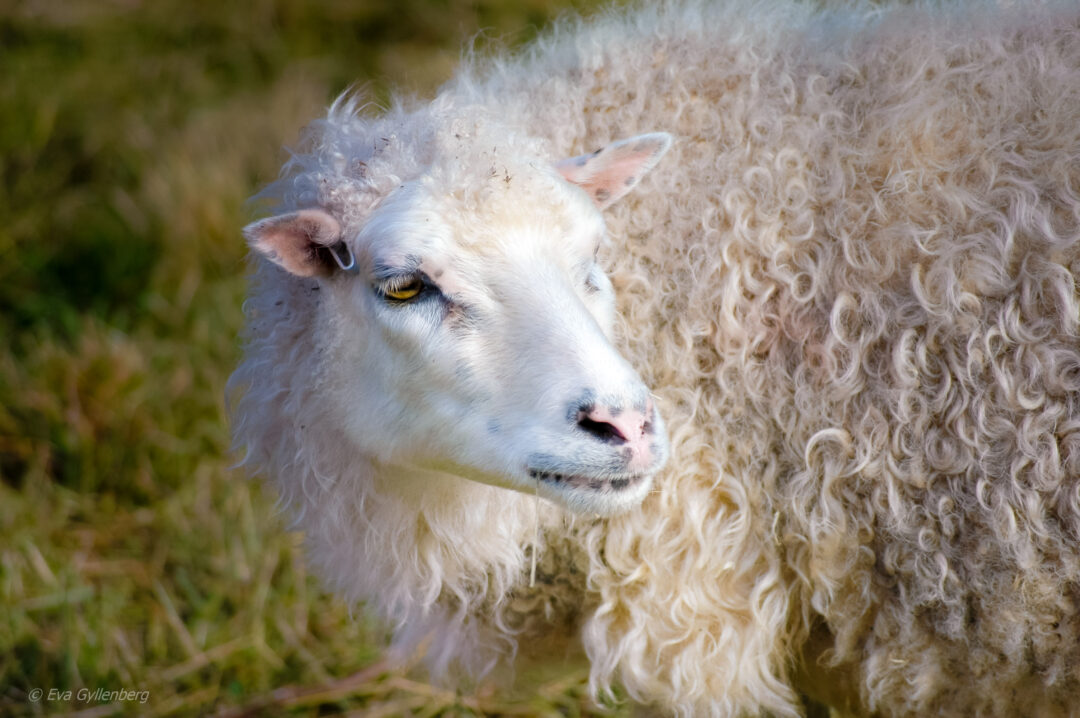 One thing that should not be missed when you are in Tyresta National Park, is to visit Naturum and Tyresta village. In Naturrum you learn a lot about the national park and there are often exciting exhibitions about the area's flora and fauna. In Tyresta village there is a small cafe and paddocks with horses, ducks and sheep which can usually interest the younger members of the family
Tyresta National Park is located 2,5 miles south of Stockholm. There are several entrances and parking lots, but for the hiking trails above, you park at the main entrance.
Map (opens in Google Maps)
Which hikes around Stockholm are your favourites? Did I miss a nugget?
Want to read more of my travel tips? do not forget to like Rucksack on Facebook or pin the post on Pinterest!
Have you been here? What did you think of the destination?
Been there - didn't like it!
0
Not keen at all to go here!
0
Eva Gyllenberg
Travel blogger, gastronaut, photographer and family adventurer with over 55 countries in his luggage. Eva loves trips that include beautiful nature, hiking boots and well-cooked food. On the travel blog Rucksack she takes you to all corners of the world with the help of her inspiring pictures and texts.