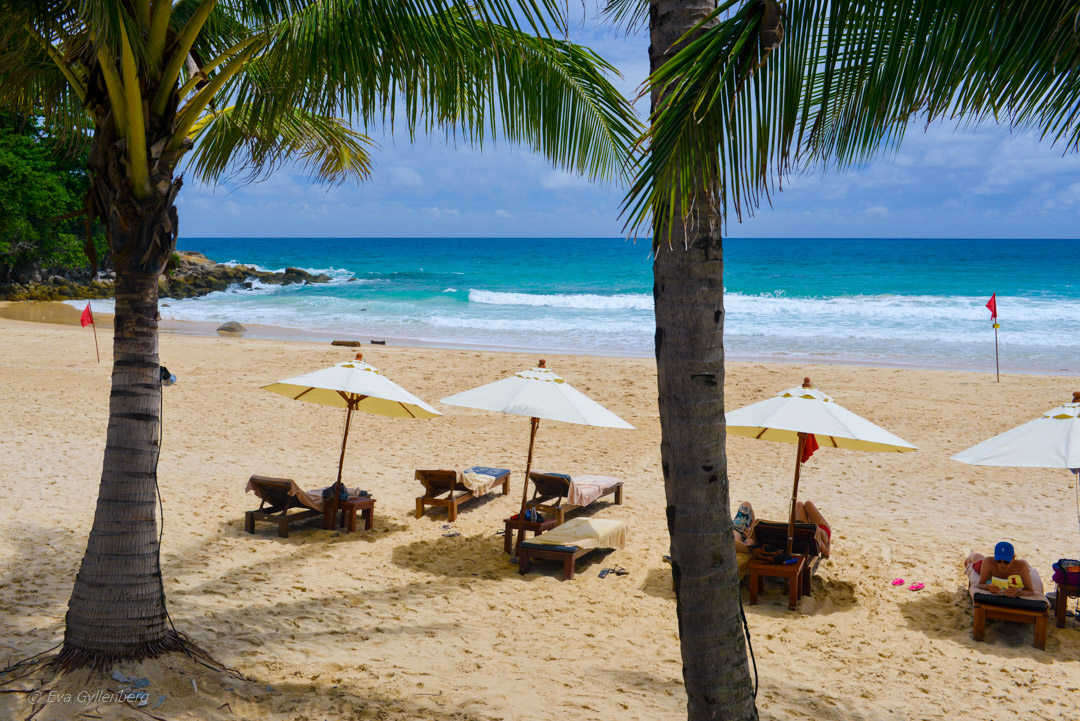 I can no longer say that I am neither a budget traveler nor a backpacker (although the blog's name is still from the days when we were hardcore backpackers). Today, I would probably rather describe our traveling as "cost-conscious and comfortable". Gone are the days when a hotel could be shabby and shabby and I booked airlines with gallon seats. If I don't want that standard at home, why should I like it when I travel? But one thing I don't compromise on is the price. I don't like paying too much. Through good planning and some research, you can actually travel far, luxuriously and cheaply. Does that sound like an impossible equation? Here are my 10 tips for cheaper travel.
1. Don't decide where to go
Does that sound strange? Not for us! We write lists of possible destinations before each trip and never have any real idea where we will go until we press the Book button. Most of the time, it is not where we first thought that it turns out. By being flexible, we have found the most amazing trips at really good prices. Then it is necessary to search, search and search again. Finding trips at the right price is not something you do overnight. You have to work a little to find the right price and the right destination!
2. Be flexible with your dates
A weekend trip doesn't have to go from Friday to Sunday, it can just as well go from Saturday to Monday. Departures on Saturdays to popular holiday destinations such as Nice are more expensive than on weekdays and vice versa when traveling to business destinations such as Zurich. Always search +-2 days and think about whether it really matters how many days you are gone. Does it matter if it's 7 days or 6 days? Keep an eye on how prices develop and don't book too far before departure! About 3 months before the desired travel period, the offers appear from the airlines and the offers are usually for given periods. If you are flexible, you have a lot to save on having ice in your stomach.
You can also save money by booking inconvenient flight times, low-cost airlines with non-folding seats and flights with long layovers at outdated airports. However, it is not for us as a family with children who prefer convenience and good flight times - but be prepared that convenient flight times and airlines cost money!
3. Don't go when everyone else is going – low season vs high season
School holidays are expensive. But going on school holidays to destinations that are currently in low season gives a lot of value for money. For us, it is not important to have bright sun every day, it does not matter if there is a shower of rain in the afternoon. A tan lasts two weeks, memories of experiences last a lifetime. If you ask us, we prefer to go during the Swedish summer to monsoon rains in Thailand or winter in Australia.
4. Save bonus points smartly – not just when you travel
Always save bonus points. Preferably on the same membership program, so that you can get to higher membership levels more easily, but save points even if you don't know what to use them for - often it is possible to move points between different memberships! Keep an eye on airline alliances and read about whether you can collect bonus points with the same airline membership when you book hotels and rent a car. Book hotels on sites where you can collect free bonus nights, but don't stare blindly at the bonus, but compare with the hotel's and airline's own sites before you book. By saving points on SAS Eurobonus and Emirates, we cover the whole world and have taken out several trips, most recently to Sri Lanka with Emirates in August. So don't give up on saving!
5. Look for prices in places you didn't expect
If you are going to book a hotel, don't just search on the hotel's own website. Check the major hotel booking sites, the airlines' own hotel pages and also the charter companies - there you can often book only hotels at really good prices. Although we usually find the best prices on the major hotel booking sites, we actually booked one of our hotels in the United Arab Emirates this summer via Ving.
6. Use Refund
Before you book - check if the travel site you want to book with is included refunds. By shopping through their portal, you easily get money back on hotels, flights and rental cars, among other things. Money back on things you would have bought anyway - how good is that?
7. For easier trips – compare package trips versus separate bookings
It is not always the cheapest to book package holidays. Usually it can be cheaper to put together the trip yourself - IF you don't want to go to a charter destination on a small Greek island, then it can be difficult to find cheaper direct flights than the charter companies offer.
8. Always search for hotel rooms without children first
Hotel booking sites are good, but they are usually really bad at handling bookings with children. Search for hotel rooms without children and when you have found the place you really want to stay, read on the hotel's own page whether the hotel 1) Allows extra beds or 2) Lets children stay for free if they sleep in their parents' bed. If you have confirmed that it is ok with children, compare how the price changes when you search with children. If the hotel cannot be booked on the booking site with children, but you know it is ok - book anyway and email the hotel in advance to secure an extra bed. It can almost feel a bit like trickery to only get the suites at the hotel when you search for rooms with children, when the kids actually sleep for free in a completely normal double room.
9. Don't forget your other memberships
Do you have other memberships? Use them! Coop hotel premium have very good prices in Sweden. Are you a member of Motormännen you get a AAA discount at most major US hotels, rental car companies and lots of museums. Benify, which you can have through work, often has discounts on, among other things hotels.com.
10. Calculate the total for the trip - don't stare blindly at the flight price
Sure, you found plane tickets for 1500 kronor, but you have to pay 700 kronor for luggage on the flight, the rental car costs 7000 for a week and reasonable hotels cost 3000 kronor per night. Calculate the total cost before you go, so you don't get a shock afterwards. It is not certain that the total for a week in Portugal is cheaper than a week in the USA, as the rental car is three times as expensive in Portugal. Malta has some of the lowest car rental prices in the world, so maybe it doesn't matter that the plane ticket is 500 bucks more expensive?
(NOTE: This article is want to sponsored, these are simply my tips on the sites I use when booking)
Have you been here? What did you think of the destination?
Been there - didn't like it!
0
Not keen at all to go here!
0
Eva Gyllenberg
Travel blogger, gastronaut, photographer and family adventurer with over 55 countries in his luggage. Eva loves trips that include beautiful nature, hiking boots and well-cooked food. On the travel blog Rucksack she takes you to all corners of the world with the help of her inspiring pictures and texts.