Culture clash? In Canada? Now I'm out and about, right?!? No, actually not. Among all the French lilies, incomprehensible road signs and joie de vivre, we found a proud and nationalistic region that often feels more French than France itself.
Canada's largest state, Québec, stretches from the metropolitan area of ​​Ottawa to the cold wilderness and polar bears of Ungava Bay. Here, French is the rule and nowhere else in the world do you have such strict language rules and care for your linguistic heritage as carefully as here. Everything must be in French.
The largest parts of the state are uninhabited and most of the inhabitants live around the fertile Saint Lawrence River that cuts through the eastern parts of the state all the way down to Lake Ontario. Around the river you find the metropolises of Montréal and Québec City, and between these lies a string of apple growers, cider makers, maple syrup shops, large waterfalls, whales, ski resorts and ring walls. All within short distances and with very good food along the way. We went on a road trip starting and ending in Montréal, with the aim of great natural experiences and unexpected cultural experiences. And we got that.
Day 1-2: Montreal
Montreal is the world's second largest French-speaking city and here, among the old stone buildings and cobblestones, you will find plenty of chic restaurants and cultural experiences. If it weren't for the lack of dog poop on the sidewalks, I would have almost thought I was walking around Paris. Montréal is Canada's gastronomic capital, with lots of small bistros that invite you to long lunches and fine dinners. I don't understand why Guide Michelin hasn't found here yet, it's really time to send a patrol here!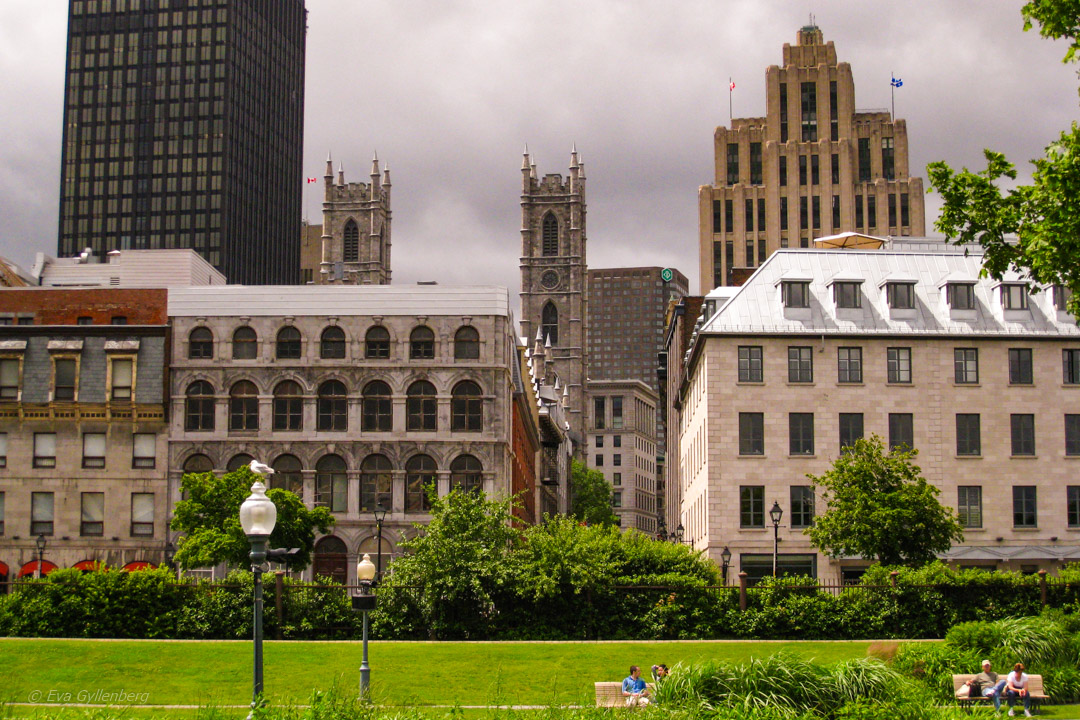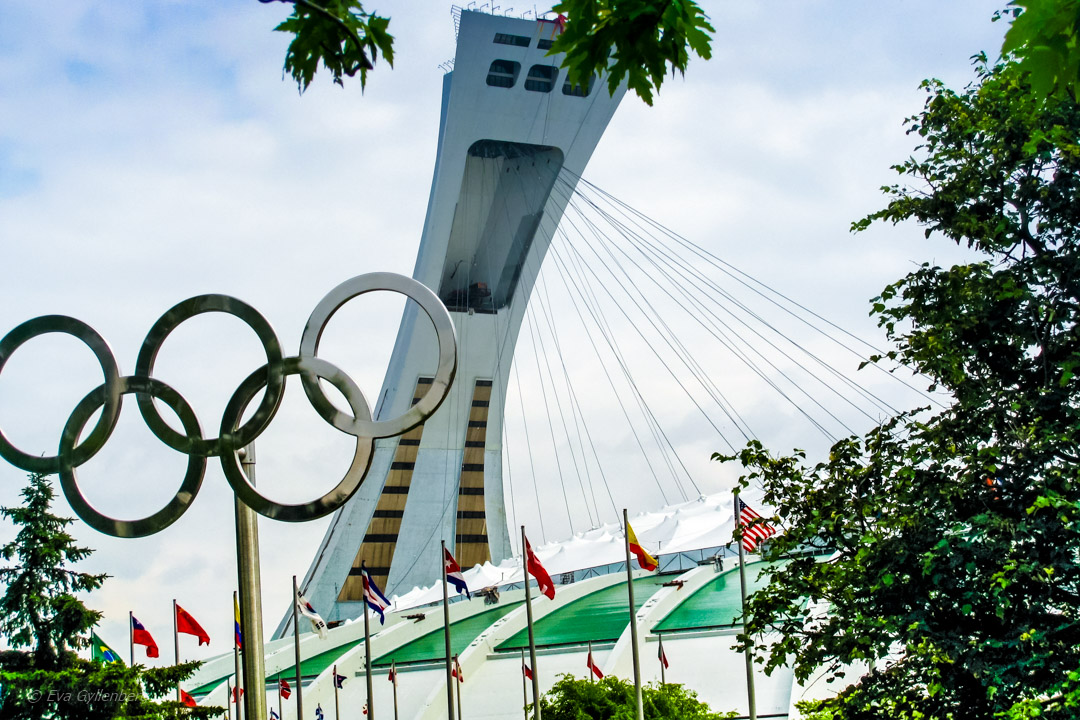 During the hot and short summer, Montréal invites you to a large number of festivals, one of the largest being Festival International de Jazz de Montréal which at the end of every June invades the city for almost 2 weeks. Over 600 free performances echo between the houses and the atmosphere is at its peak with full people on the streets and squares. If you have the chance to go here when jazz conquers the city - do it! When you get tired of jazz or when the weather is not on your side, you can take a walk in underground Montréal – RESO. At the same time as the subway was built in the middle of the 20th century, they also built shopping centers, residential buildings and underground passages, so it is basically possible to walk right through the city without going above ground. Very practical when walking to work in a blizzard during the freezing winter months!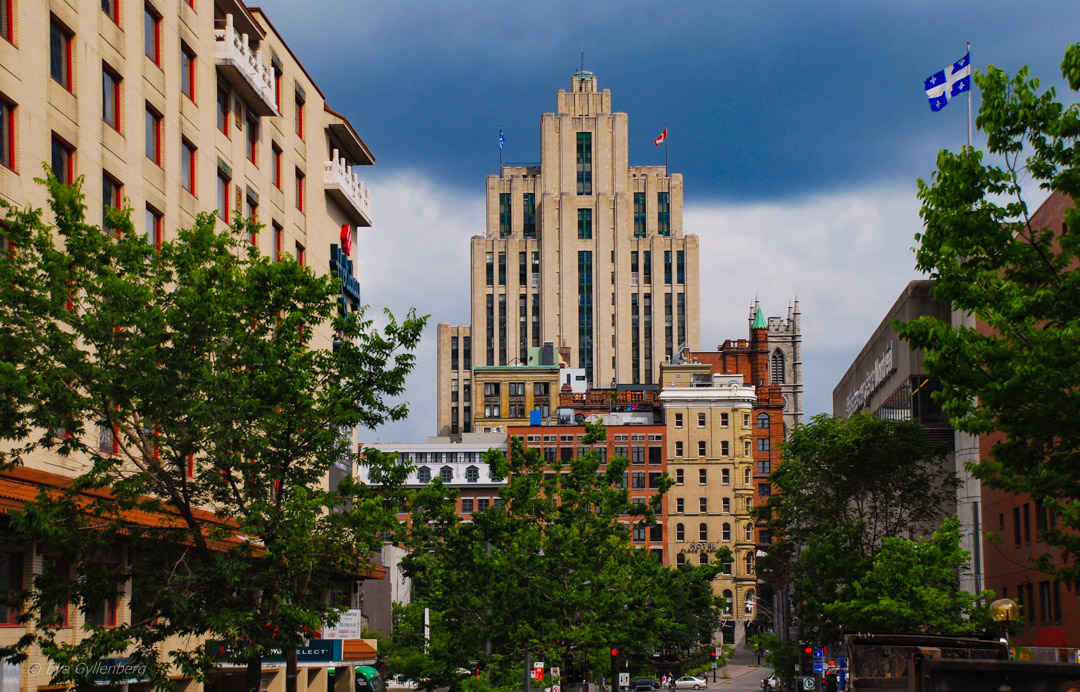 Mont Royal is the city's lung and is located like a mountainous Central Park near the center. From the top of the 233 meter high mountain you have a view of the entire city's glory and despite the park being so centrally located there is plenty of space for a morning walk.
For those of you who remember, Montréal had the Summer Olympics in the 70s. Today, the "zoo" has been built in one of the old arenas Biodome with over 4500 rather furry animals from all over the world and a insectarium with slightly less furry animals from around the world. Perfect all year round for the whole family.
Last, but not least, the old town of Montréal is really worth a visit. Amongst all the cute little streets and red painted knots you will find the impressive basilica Notre-dame basilica and the square Place Jacques-Cartier. Leave the car at the hotel and stroll through some of North America's oldest neighborhoods.
Day 3: Montréal -> Québec (25 miles)
After two days in Montréal, it's time to hit the road. Be prepared for the roads in Québec to be quite worn and the traffic to be quite hectic! Therefore, take a quiet morning to avoid rush hour traffic and go to Drummondville for today's history lesson – Le Village Québecois d'Antan. A well-ordered and large "Skansen", with old buildings, period-typically dressed artisans, lots of music and live theater performances. The whole village is completely in French, not even a brochure was in English, but it didn't matter at all. Everyone was super nice and tried to explain to us as best they could in English. It was clear they weren't used to having foreign visitors, so we got real VIP treatment. The whole family absolutely loved being here!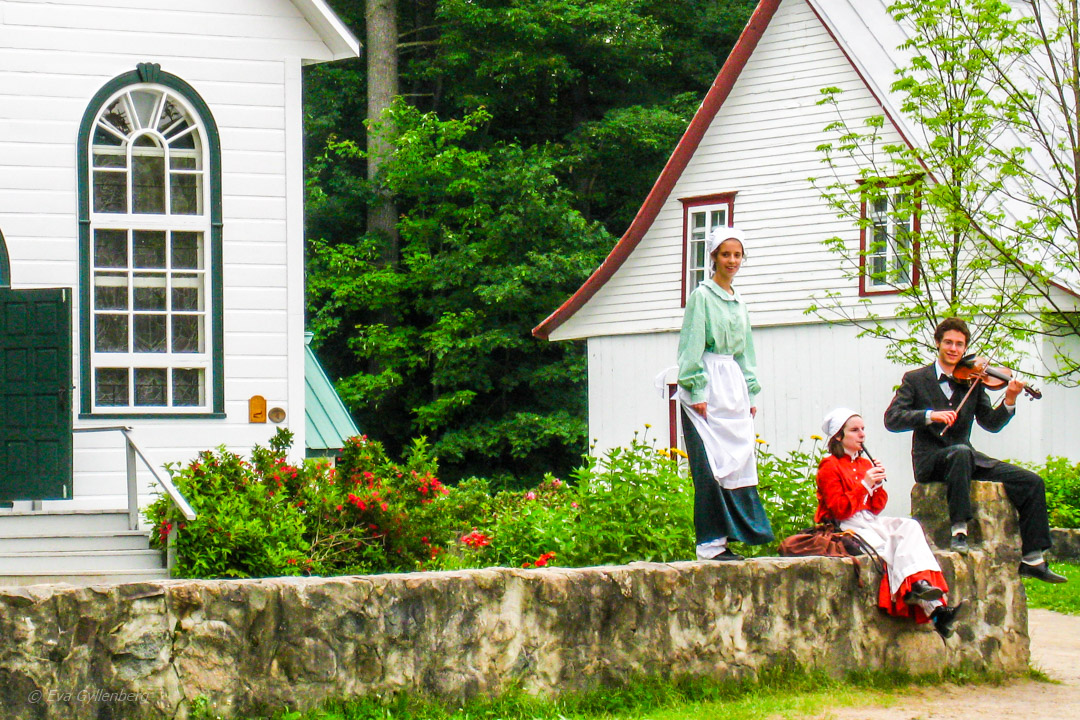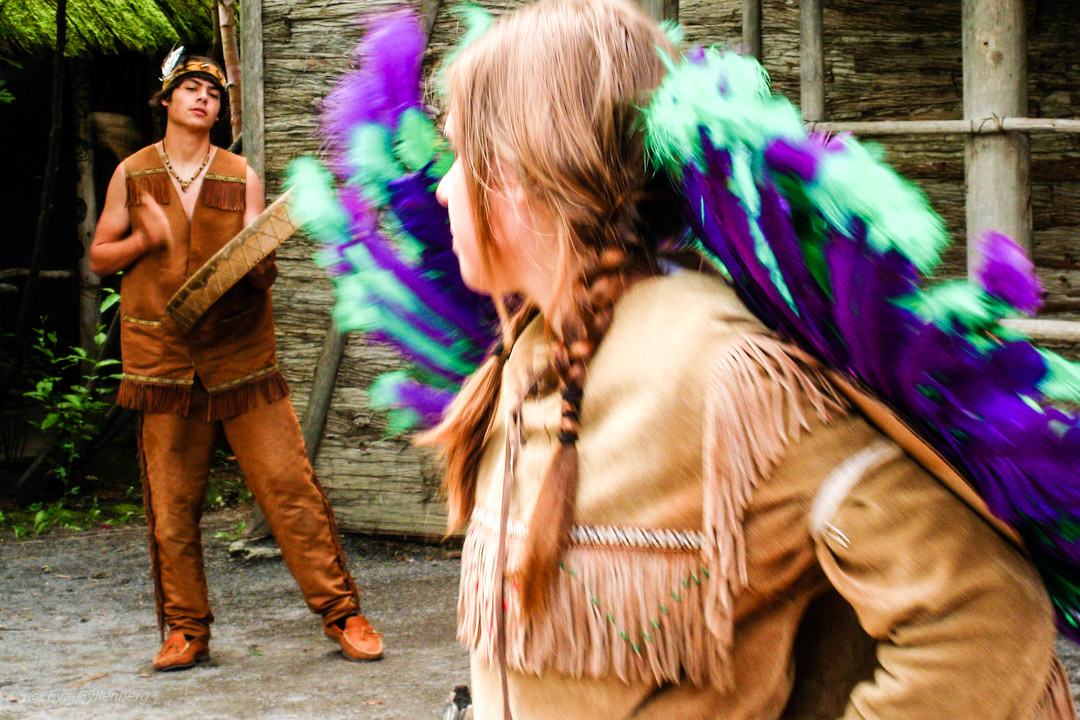 Day 4-5: Québec
Now we have arrived at the French Center of Canada – Quebec city. In a historically strategic location on a large rock surrounded by two rivers, Québec has been located since the 17th century. The only walled city in all of North America and with a charm that beats Montmartre, Québec is one of the highlights of the trip. The city's most famous building is the Fairmont hotel Chateau Frontenac which has stood proud on the top of the cliff since the end of the 19th century.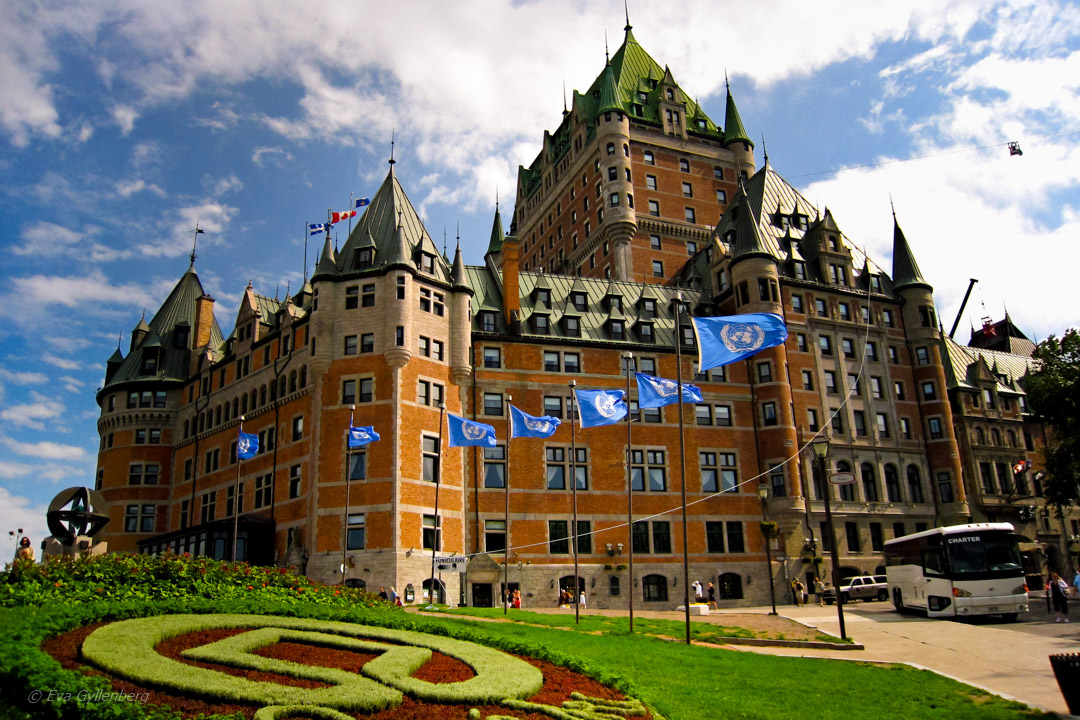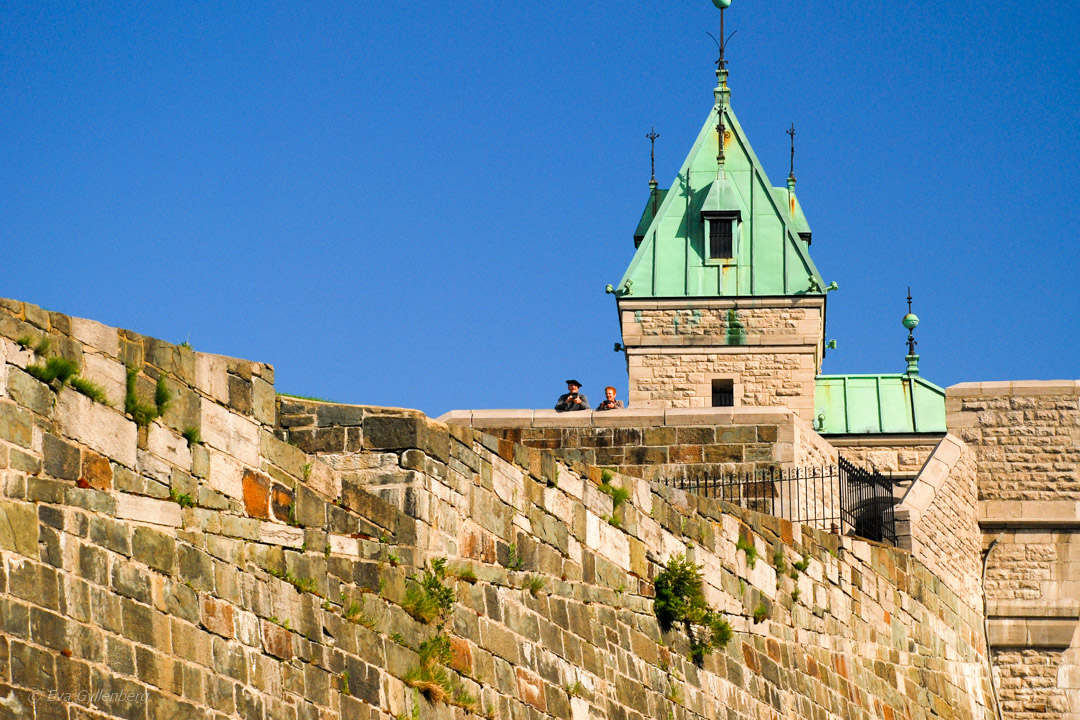 Visit the old the citadel, learn about the city's 300-year-old history and watch the changing of the guards. Sit down for a real coffee in old Québec, stroll the narrow artist alleys, visit Petit Champlain and Place Royale and walk on the ring wall. The entire old town's small alleys and shops are sights that last for several days.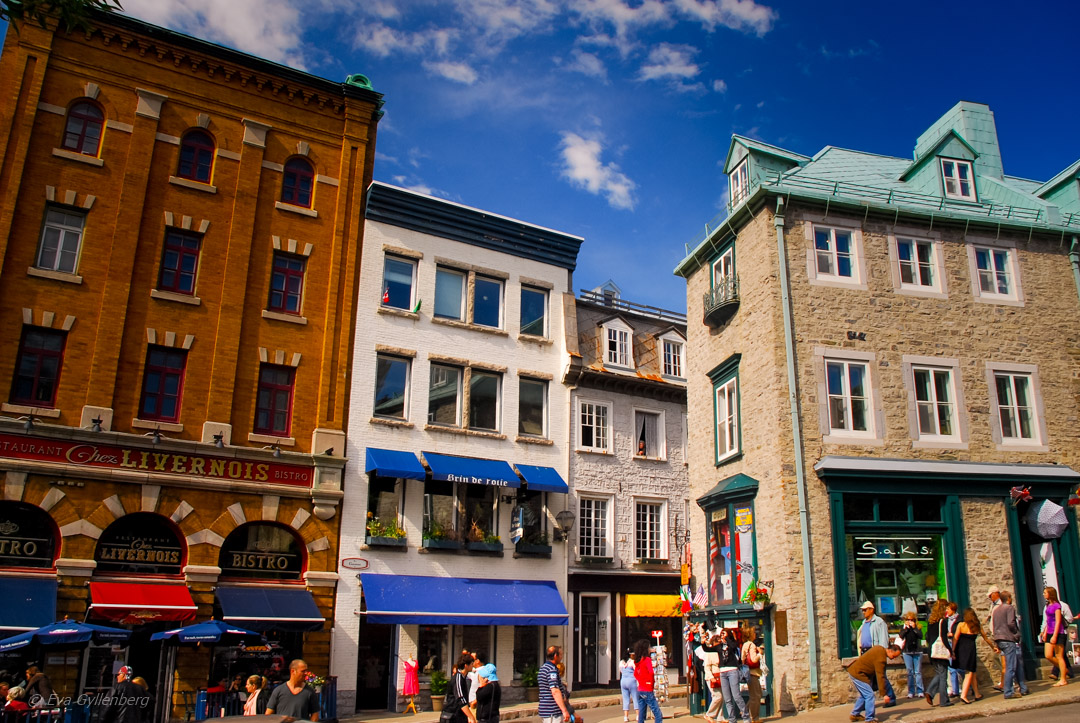 It is easy to focus on the French history of Québec, but the French were not the first to settle here. The indigenous peoples included the Hurons, but they were defeated in bloody wars with other indigenous peoples in the mid-1650s. Today you can visit Huron-Wendat Reservation and through dance, shows and food learn how people lived here before the Europeans came to the area with measles and firearms.
DAY 6: Quebec to Baie Ste Catherine (20 miles)
Today there will be 20 miles of nature and forests. The first stop will be wide Chute-Montmorency, an 83 meter high waterfall just outside Québec. Hike over the falls or ride the cable car for the best view.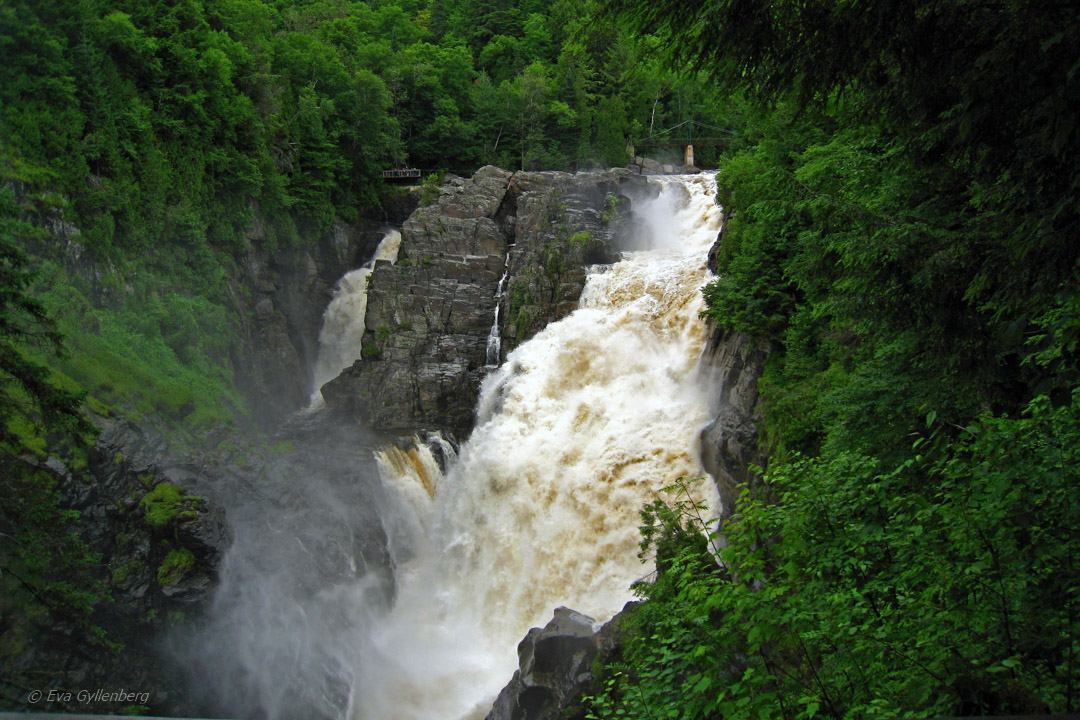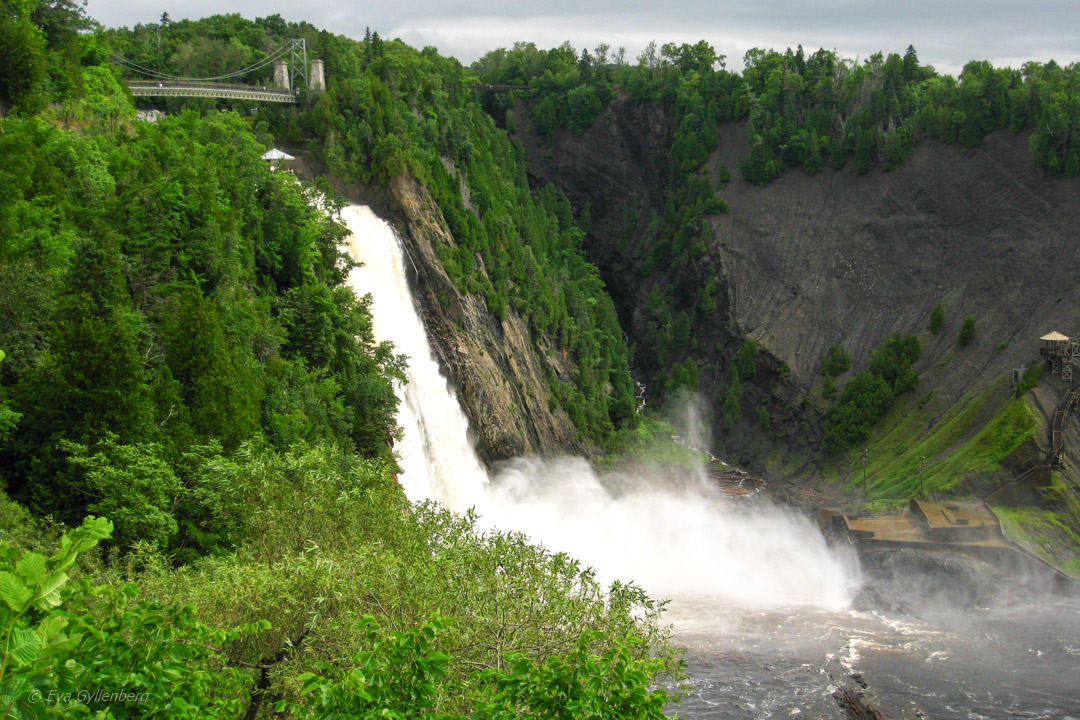 The next stop will be at the pilgrim church Sainte-Anne-de-Beaupre, a mighty Catholic basilica in white stone. The entire village is dedicated to Catholicism and the streets are lined with souvenir shops selling religious souvenirs to all the pilgrims who visit the basilica. If it becomes too much religion, then move on to Canyon Sainte-Anne, which beckons with a roaring waterfall over a deep gorge. Hike over suspension bridges or slide at high speed across the gorge with the Air Canyon or take the slightly more daring Via Ferrata – if you're not afraid of heights.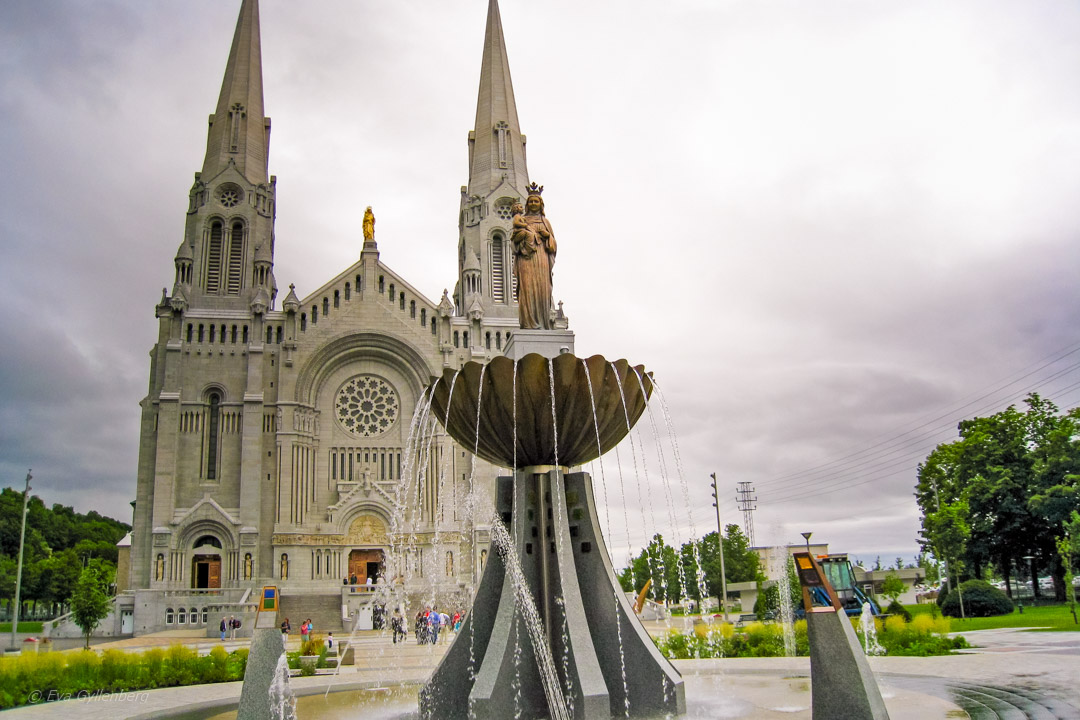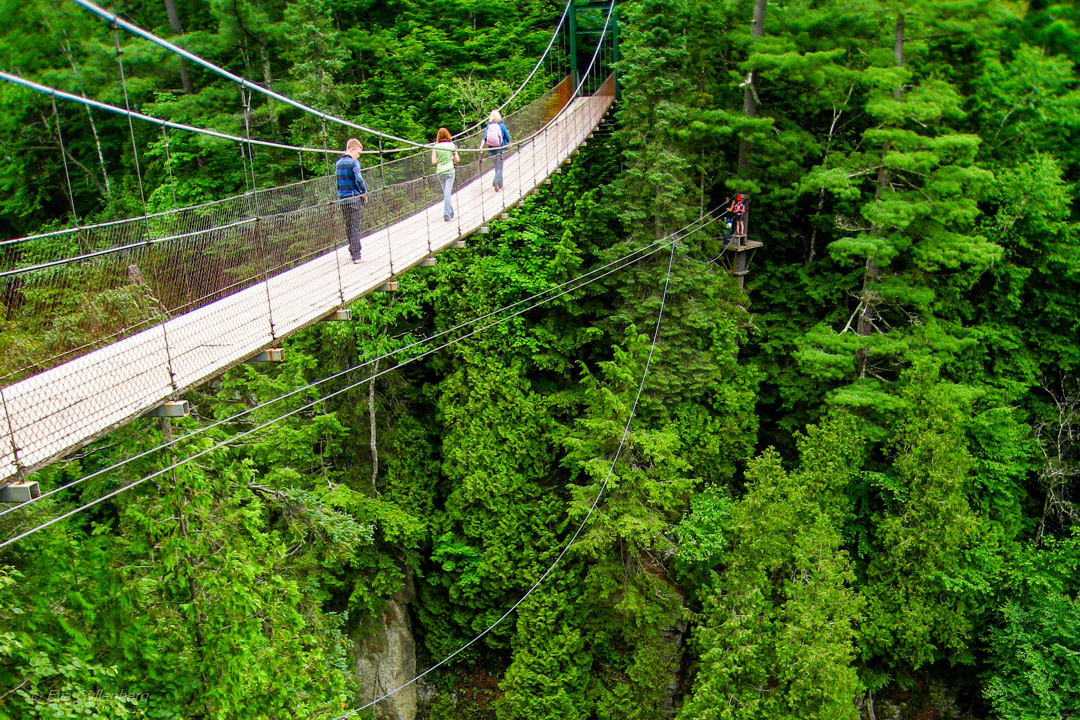 Day 7: Whale watching in Tadoussac
At seaviken at the Marine National Park Saguenay-Saint-Laurent whales come in large numbers to eat themselves during the summer months. Hop on one of the many whale boats and head out on a full day at sea to meet jumping humpbacks, minke whales, herring whales and the small white whales. If you're really lucky, you can even meet the world's largest whale - the blue whale. But if you don't want to head out to sea, you can actually see the whales from land, so settle into a sun lounger with binoculars and start scouting.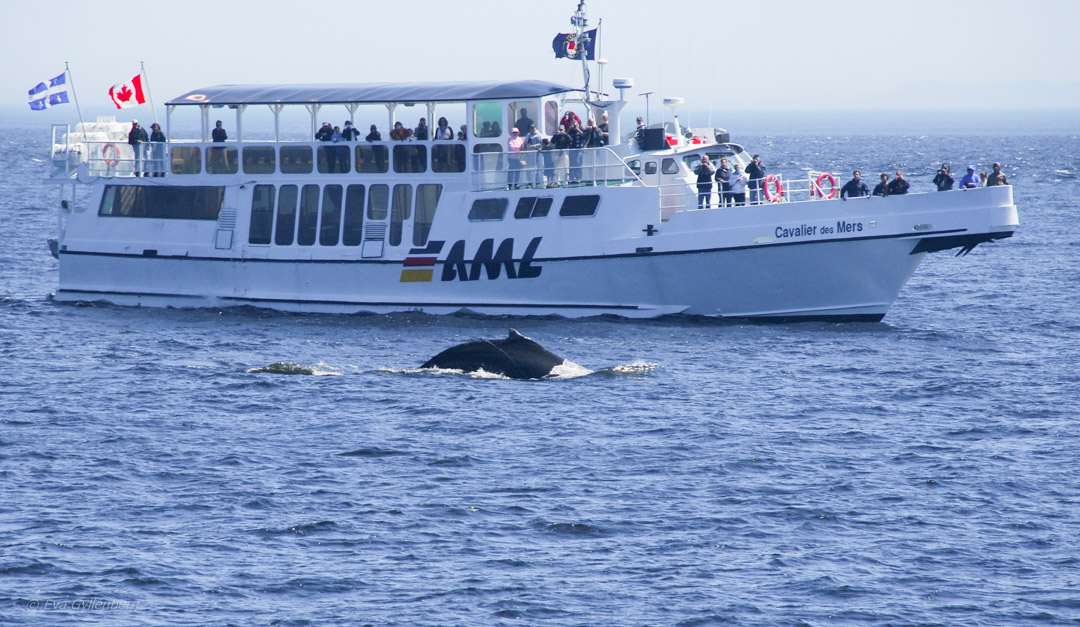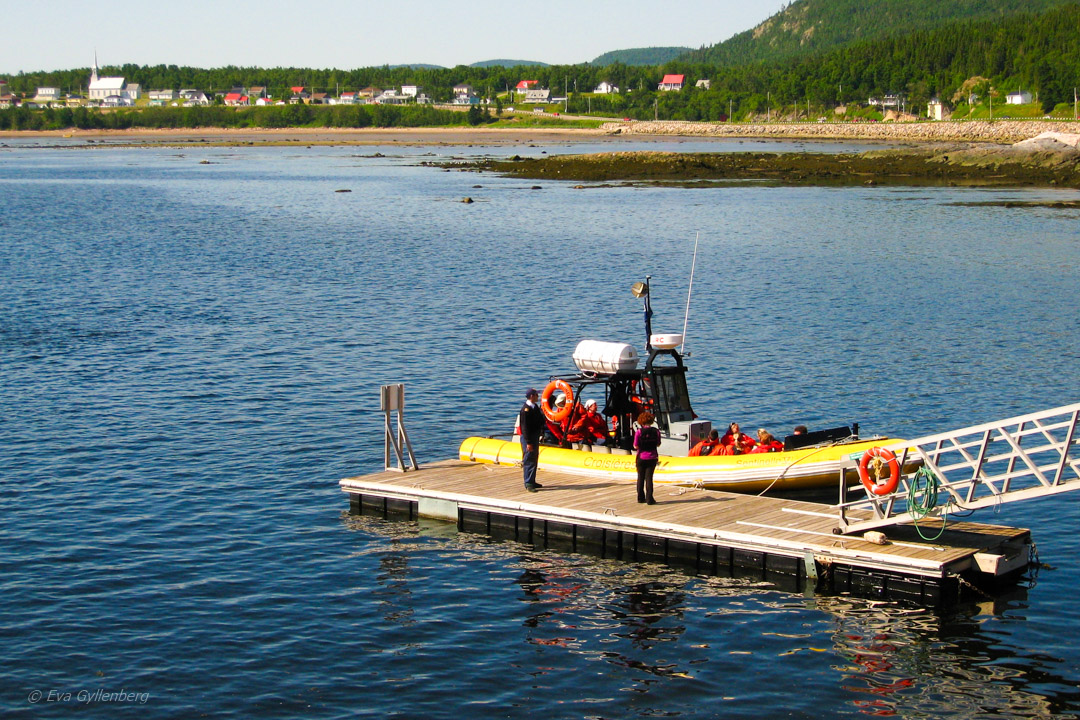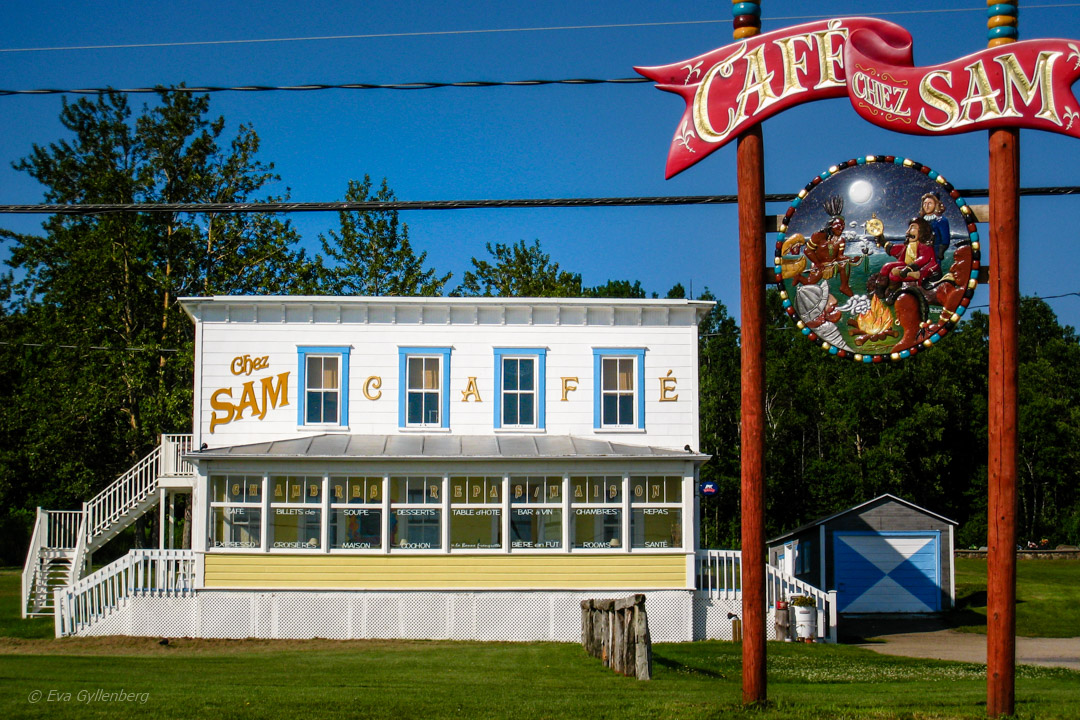 Day 8: Saguenay Fjord -> Baie-Saint-Paul (25 miles)
Today will be a relatively long drive along the edge of Saguenays National Park fjord. Start your day by taking the car ferry to Tadoussac and then follow the edge of the cliffs towards the resort Saguenay.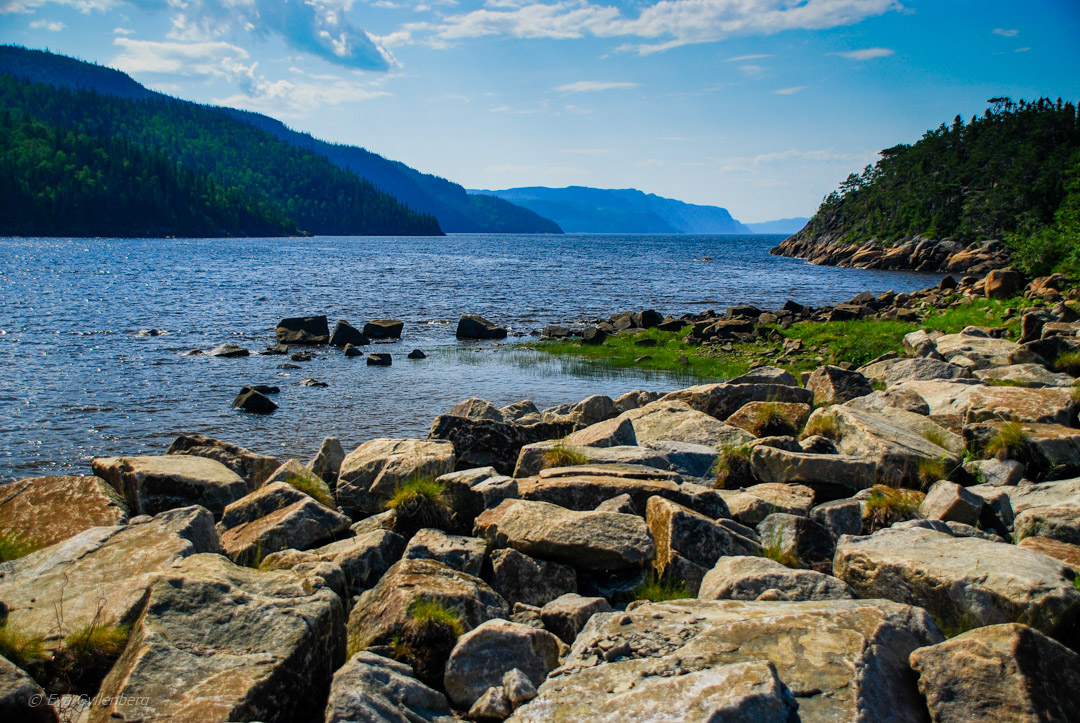 The Saguenay Fjord was created by glaciers millions of years ago, and over time has become a brackish water zone with large tidal differences of up to 7 meters. Here in the national park there are plenty of black bears, beavers, moose, seals and whales and a large number of nature experiences. Stop at the viewpoints at the steep forested cliffs and look out over the dramatic landscape, rent a kayak or walk a Via Ferrata. Or just enjoy a picnic in a spot where you can spot the rare beluga whales that come here every summer.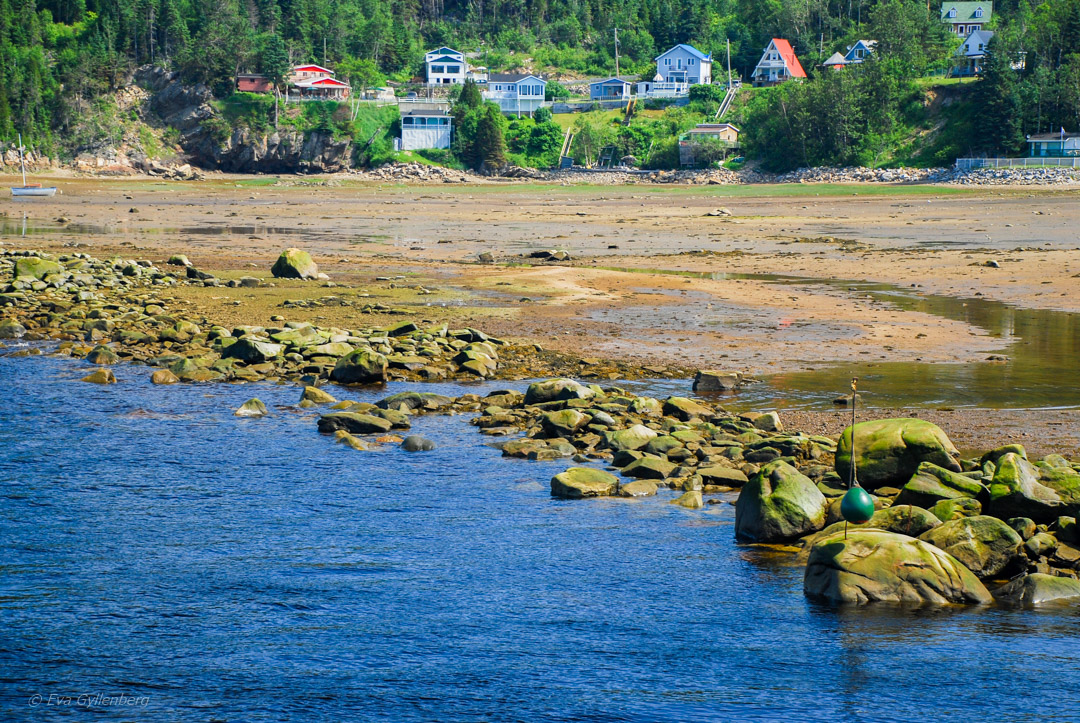 Depending on how you are situated in terms of time, you can drive back to the coast several different routes, regardless of which you should aim for Baie-Sainte-Paul morning.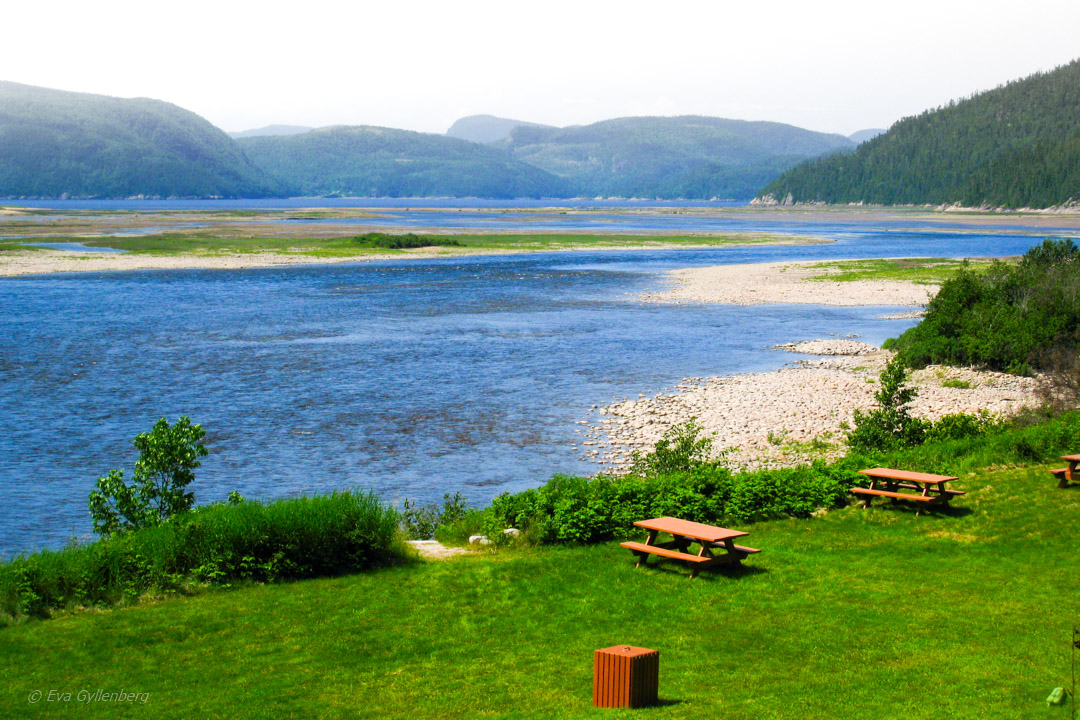 The city of artists Baie-Saint-Paul offers cozy bed & breakfasts and lots of small restaurants and galleries. It's nice to be here on a sunny summer evening, so even if the fjord is hard to leave, it's not so bad to be back in civilization again for a glass of red on an outdoor terrace at a crêperie.
Day 9: Baie-St-Paul ->Berthierville (28 miles)
Chemin du Roy (King's Way) is a picturesque stretch of road through small sweet "French" villages between the cities Quebec and Repentigny. The road began to be built in 1737 to connect the villages after the river and is today a slow and pleasant road with many visitors. We stopped for lunch in Deschambault-Grondines and ate good cheeses, soup and the restaurant's own sausages – a perfect lunch! Imagine if you could get food this good everywhere when you're out on the roads in North America! Along the Chemin du Roy there are plenty of farms, cheese makers and musteries, so take the opportunity to stop and find locally produced delicacies.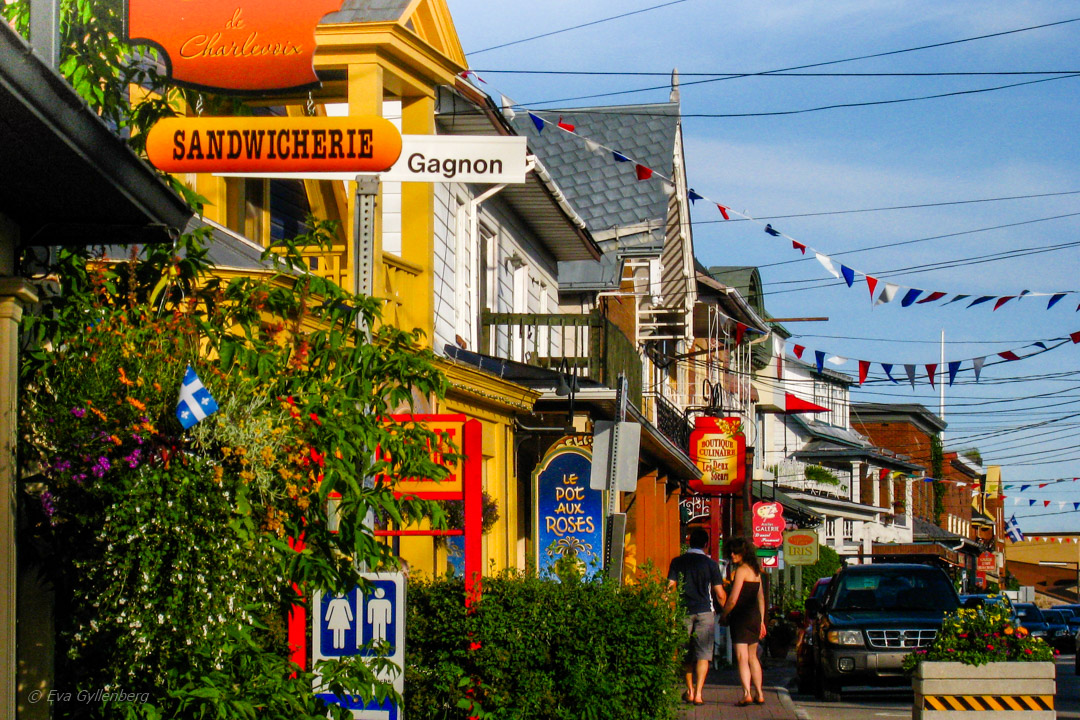 We lived in Bethierville mostly because it fit how far we wanted to drive, but there are plenty of nice little B&Bs everywhere here in the villages.
Day 10-11: Berthierville -> Mont-Tremblant (17 miles)
Now we are at the last stop on this road trip, so we take the opportunity to end with some nature and fresh air in the ski resort Mont Tremblant. Mont-Tremblant is a well-planned ski resort that is well attended every late summer jazz festival. There are plenty of activities here all year round, summer offers hiking, tobogganing, mountain biking, climbing, fishing and horse riding. We had two really good days here, when we were also lucky enough to fit in the jazz festival. So the days were filled with adventure and the evenings with the sounds of jazz.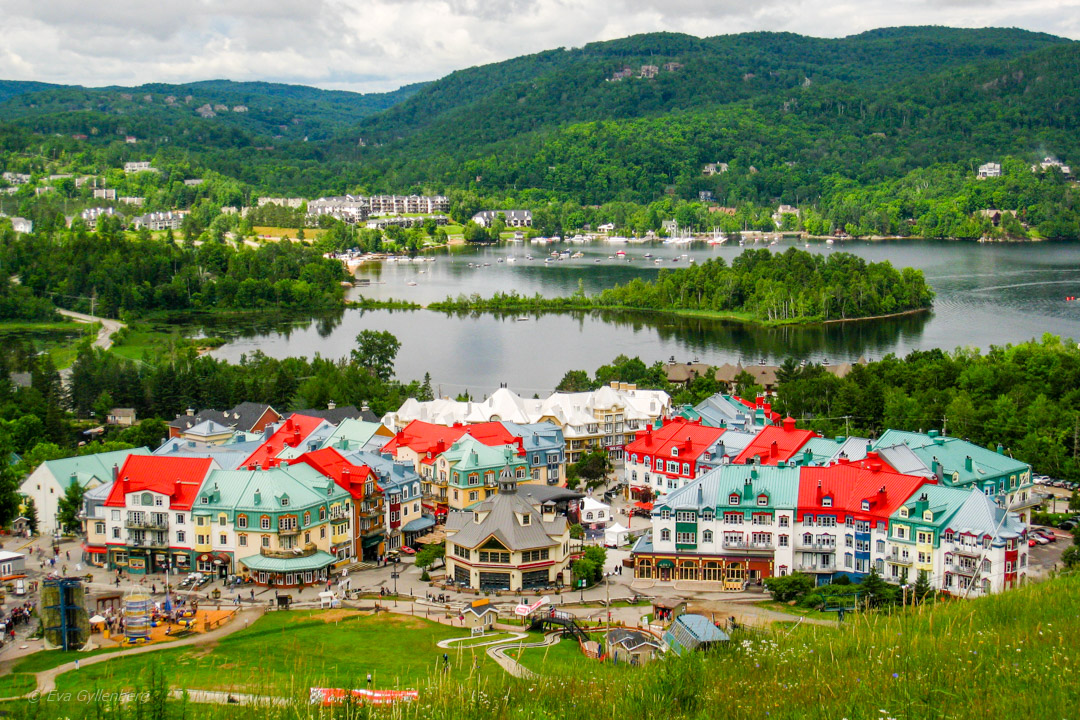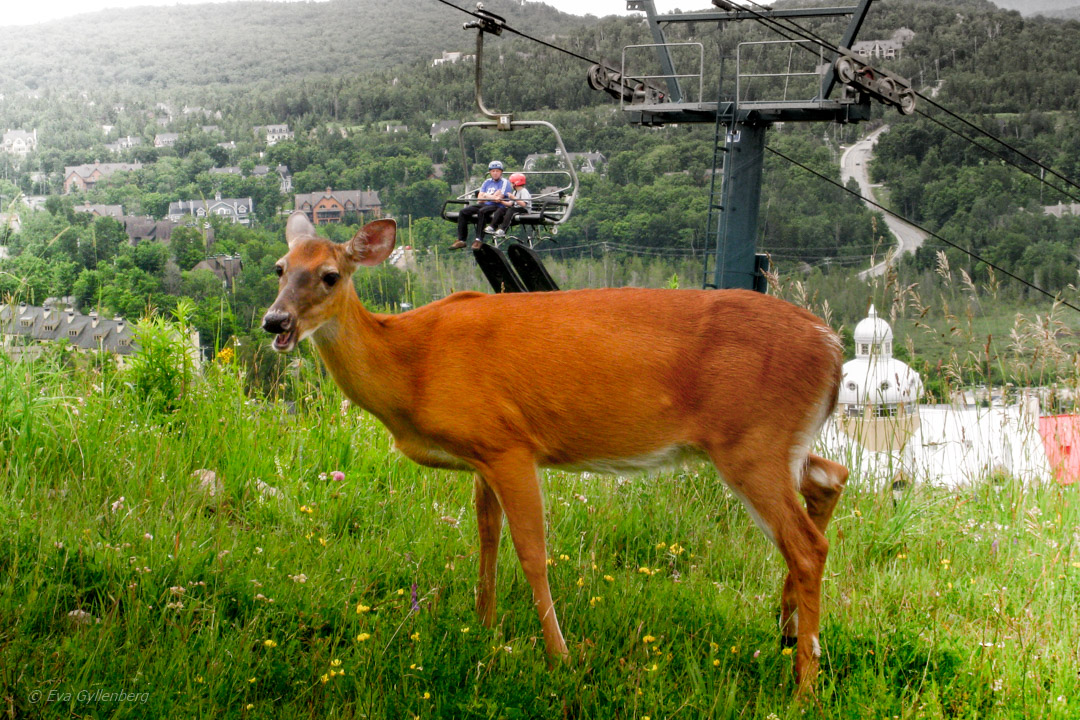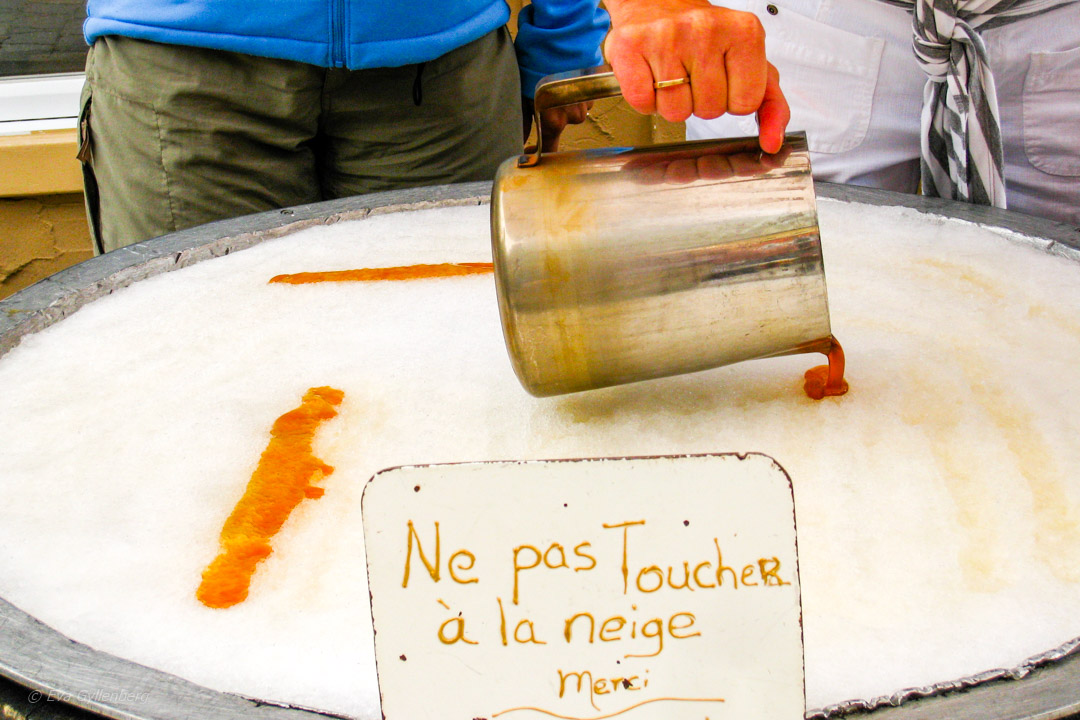 Don't miss out on making your own maple syrup lollipop! Hot maple syrup is poured over cold snow, which solidifies in the cold so you can roll it up on a stick. Very much Quebecois!
DAY 12: Montréal (12 miles)
For this 12-day trip, it's now time to head to the airport in Montréal after lots of nature and a lot of history, good food and culture. Actually, our road trip continued for 12 more days towards Ottawa, Toronto and Niagara Falls, but I will write about that part of the trip in another post 🙂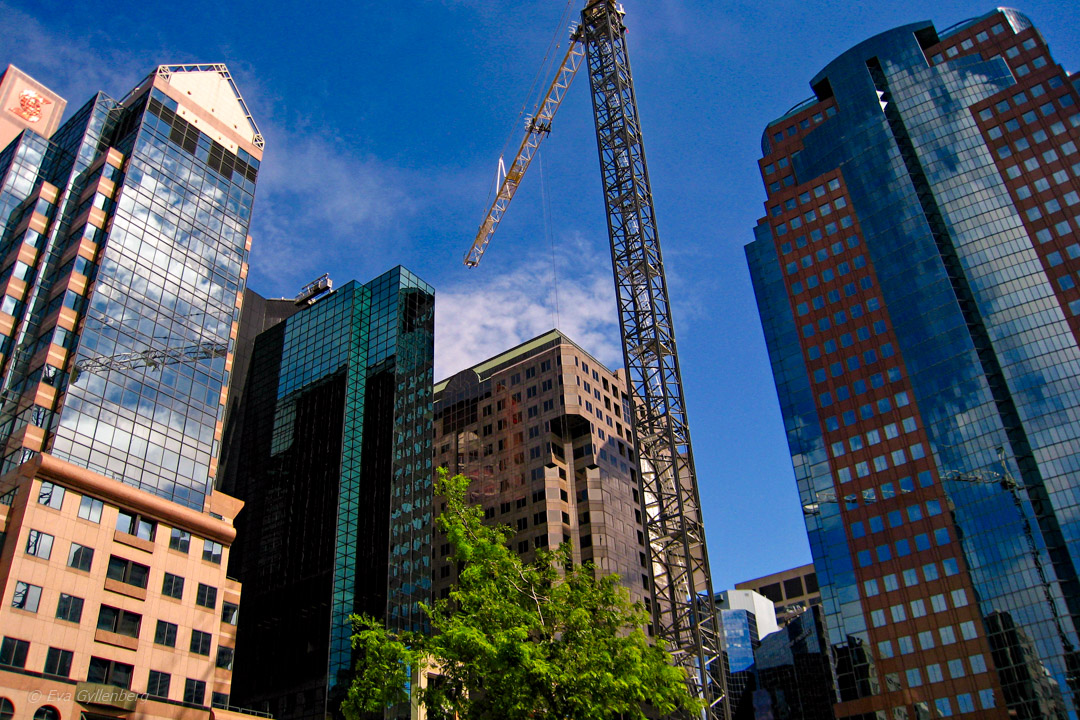 Summary
Some wisdom about Québec we learned along the way:
Cul-de-Sac means dead end
poutine (fries with brown sauce) is not very good, mostly sticky
The best fast food chain Québecois is Les Rotisserie St-Hubert
Healthcare is extremely efficient and tax subsidized (and cheaper than in Sweden).
Outside of the big cities, very few people speak English, so learn some basic French expressions.
Black flies are abundant in the region and are not to be played with during the summer – I was badly bitten and got big boils. Buy means against Black flies at pharmacies in Canada, Swedish mosquito repellent does not work.
Ontario residents often had rather sour comments about Québec. When we told a man in Toronto that we drove in Québec, his reaction was "Why then? When I have to go into Québec, I wind up the window and blow past as fast as I can".
If you are driving towards Ottawa, look for signs with Gatineau instead. The city of Gatineau is in Québec, Ottawa is right next door on the other side of a river. But Ottawa is in Ontario, so then you'd better sign for Gatineau.
Have you been here? What did you think of the destination?
Been there - didn't like it!
0
Not keen at all to go here!
0
Eva Gyllenberg
Travel blogger, gastronaut, photographer and family adventurer with over 55 countries in his luggage. Eva loves trips that include beautiful nature, hiking boots and well-cooked food. On the travel blog Rucksack she takes you to all corners of the world with the help of her inspiring pictures and texts.