The hike on the Linnérund was done in connection with a press trip to Kristianstad with Visit Kristianstad, but all thoughts and opinions are, as usual, my own.
A stone's throw from the center of Kristianstad is a wetland area where all life revolves around Helge å. Throughout history, Helgeån's water has affected Kristianstad and its meadows with its large floods, and ever since the 18th century, people have tried to tame the erratic water flow in order to create more fields and more area for housing. It wasn't until 30 years ago that people stopped using the area as a landfill and instead began to realize the area's unique characteristics. Slowly but surely, the area has once again become the Everglades-like waterland that Water kingdom is today – a unique and Unesco-protected biosphere reserve.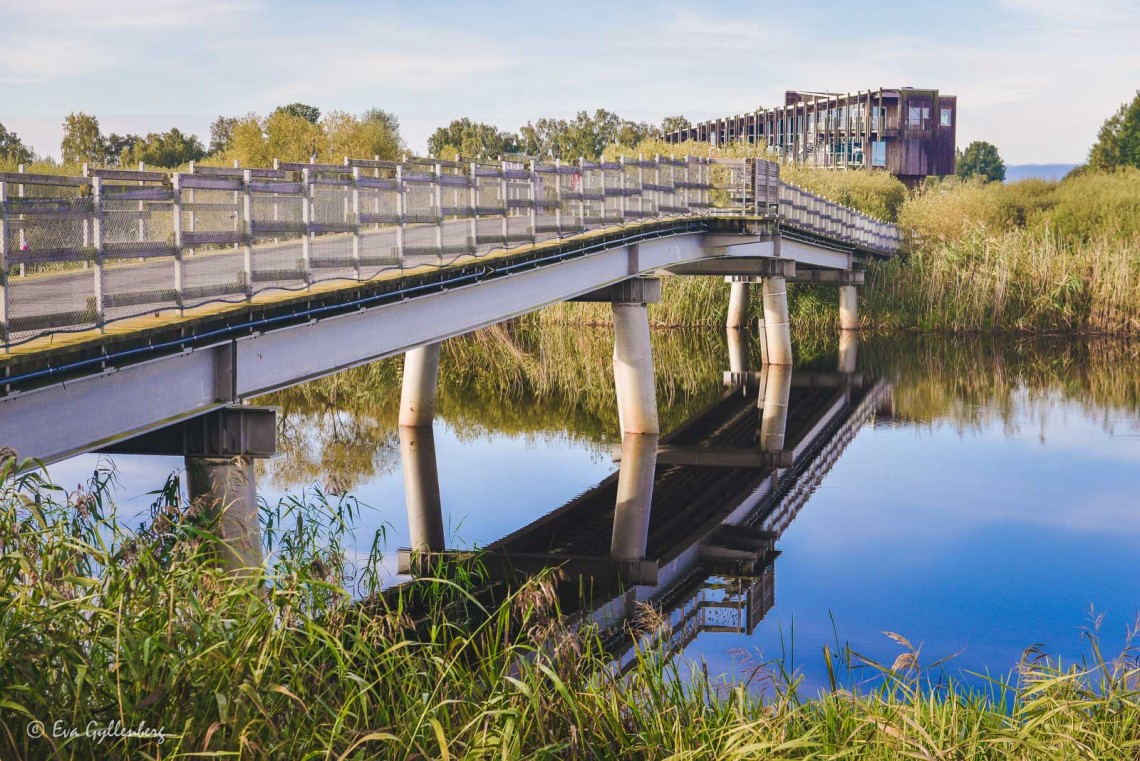 Family-friendly Linen round
To be able to experience the Water Kingdom and the wetland area in a simple way The linen round. as 6 kilometer long walking loop/hiking trail which starts and ends in Vattenriket's visitor center Naturum. Although the Linnérund is both easily accessible and family-friendly, it is not always available. The hiking trail is, like everything else in the Water Kingdom, very much affected by the Helgeån's water level. If the water levels are higher than 1,3 meters above sea level, the Linnérund's paths are covered in water and impassable, so it is important to check today's water levels before heading out into the area.
Today when we head out on the Linnérund, the water level is 0,36 meters above sea level, so it will be a perfect (and dry) hike, on an absolutely perfect September day. The Helgeån usually floods during the spring winter and my mother-in-law has told me about how in the winters when she was a child she skated over the water-covered fields. At most, the water level in Helge å has risen 2,24 meters above sea level. It happened in 2002. Then even parts of central Kristianstad and Tivoli Park were under water.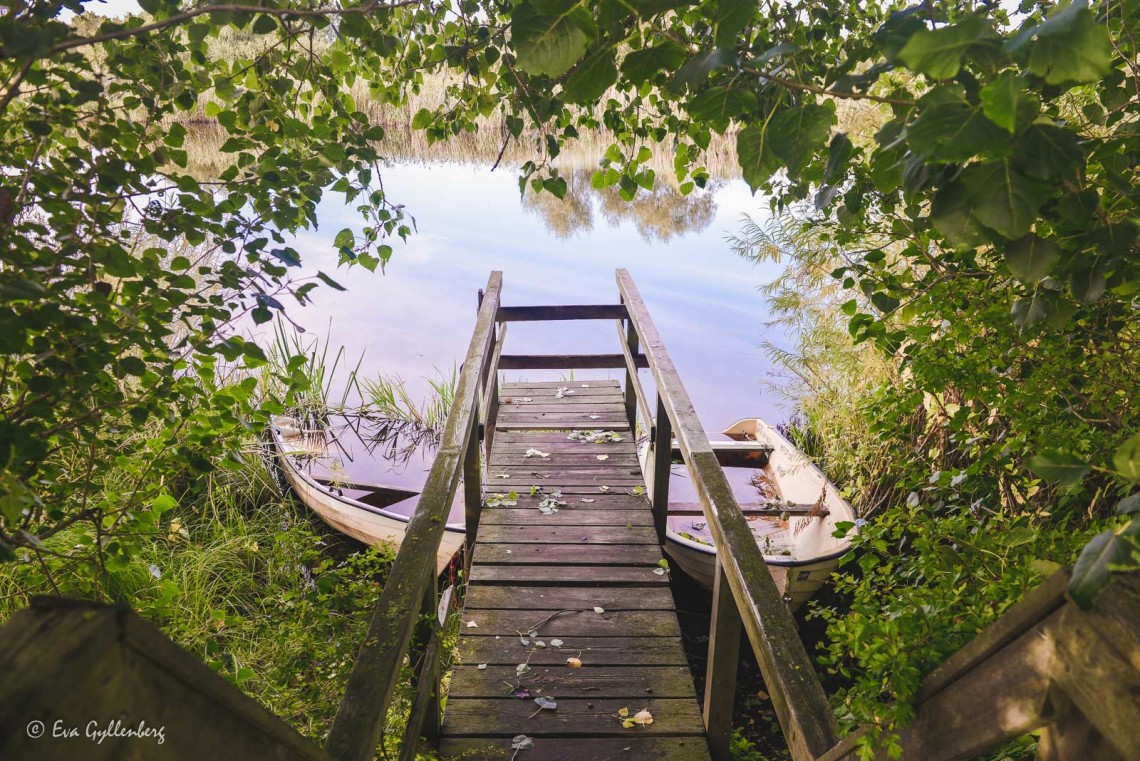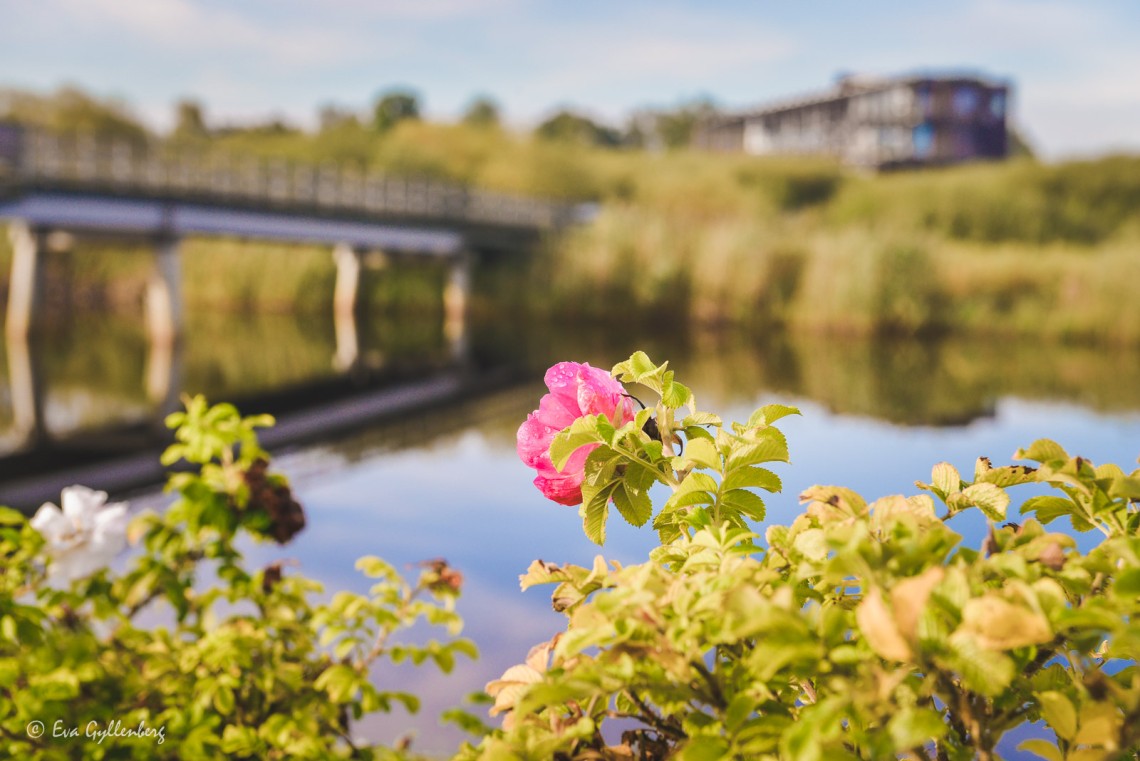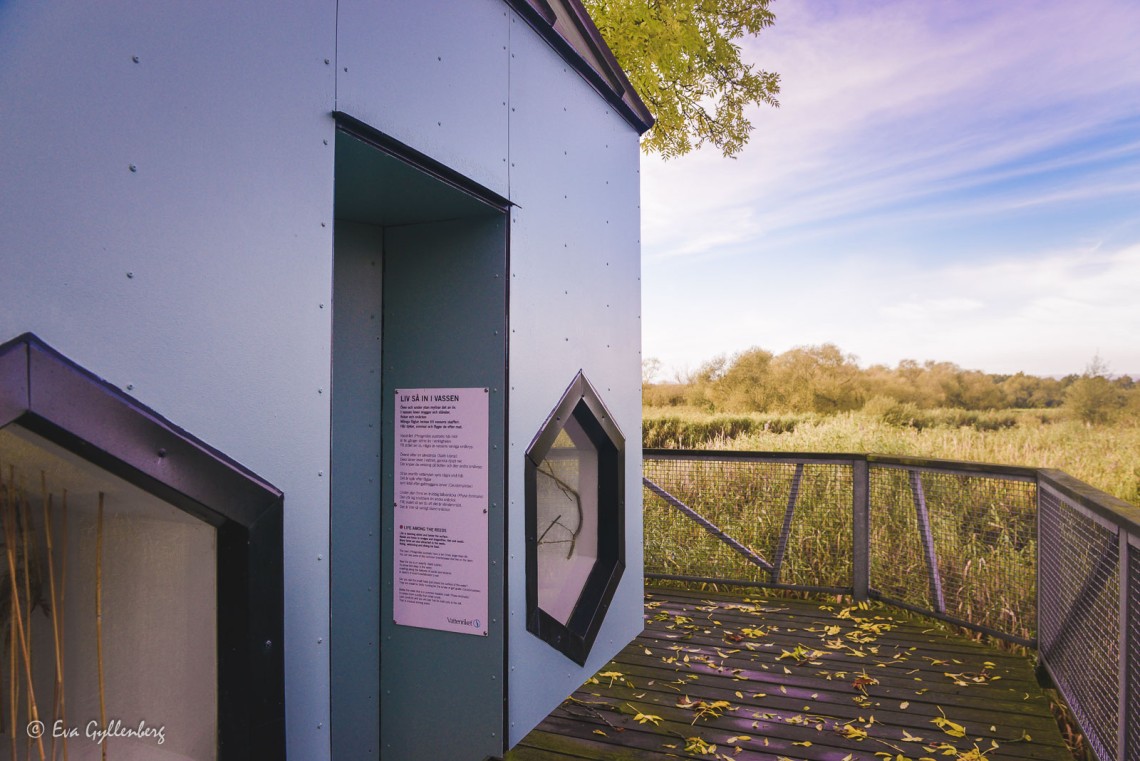 Kanalhuset's outdoor museum
We park the car at Tivoli Park and start walking the Linnérund counterclockwise from Naturum. We pass rows of overflowing rose hips before reaching the first stop of the walk – The canal house. An outdoor museum and birdwatching tower that briefly tells about the area's history and wildlife. In the glass cases, the area's bird life is shown through well-carved wooden figures, and the paintings on the wall show important years in Kristianstad's history.
Kristianstad was founded in 1614 by the Danish king Christian IV on this spot precisely because of Helge å and its wetlands. From here, boats could easily get out into the Baltic Sea, while the wetland served as a protection for the vulnerable city. Although Kristianstad was built as a neat fort with a moat, the threats were great. Dangerous Swedes ravaged the area. With the peace of Roskilde in 1658, Kristianstad fell into Sweden's hands and a new era began for the city. In 1750, Kristianstad had Skåne's largest port, with large international trade. It feels strange to think that large sailing ships once sailed here in Helge å, when today it is almost only possible to get around by rowing boat.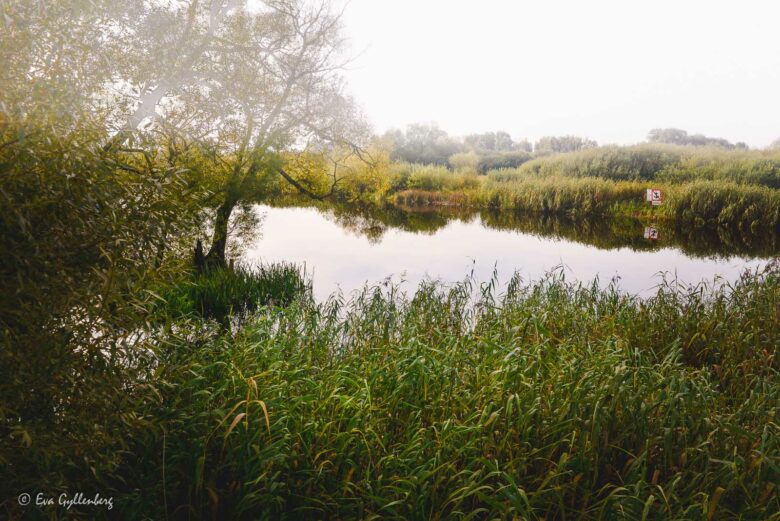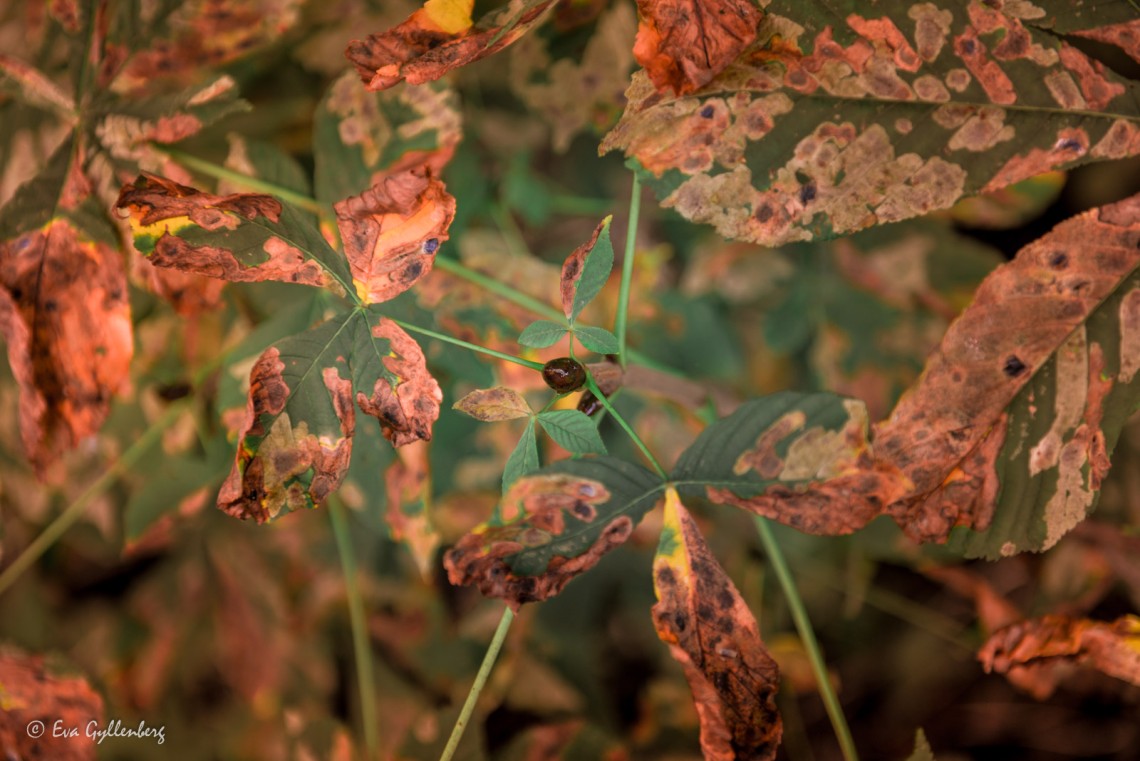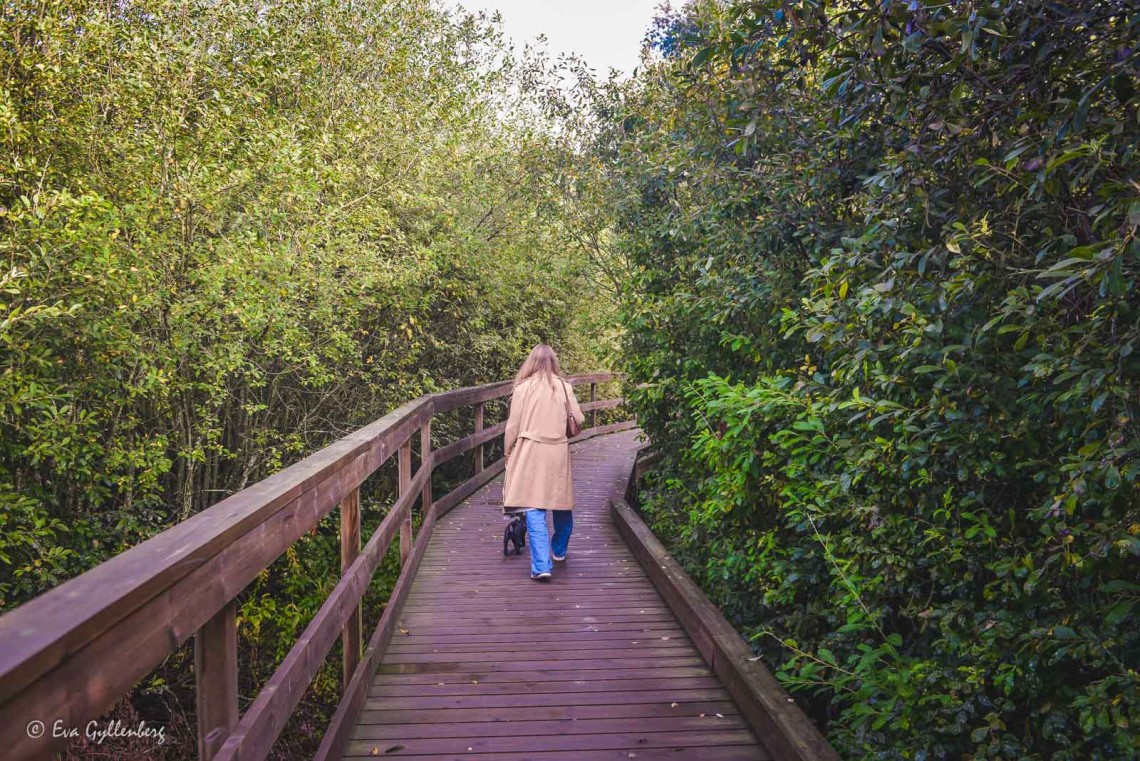 Helge å is completely still today and from the night's rain only a layer of ice and sparkling water drops on the leaves of the trees remains. The hiking trail continues into thick willow thickets, over wide wooden slats on stilts. The wooden fences are incredibly well-maintained and easy to walk on, and walking on the wooden fences is no problem either for us or for the dog.
Along the Linnérund are small signs with QR codes that open up interesting audio stories about the exact place you are. The stories are often around three minutes and well worth listening to. It almost feels a bit luxurious to be able to get a guided tour on our own terms. Listen whenever you want. Turn off when you want.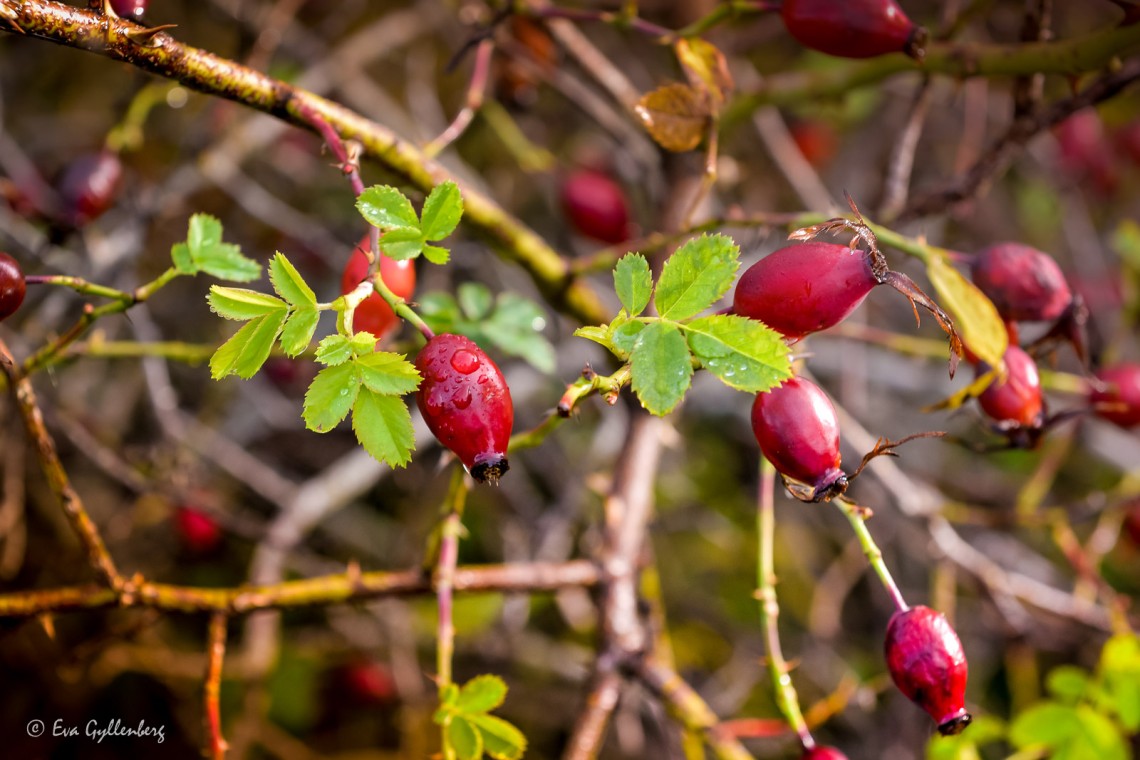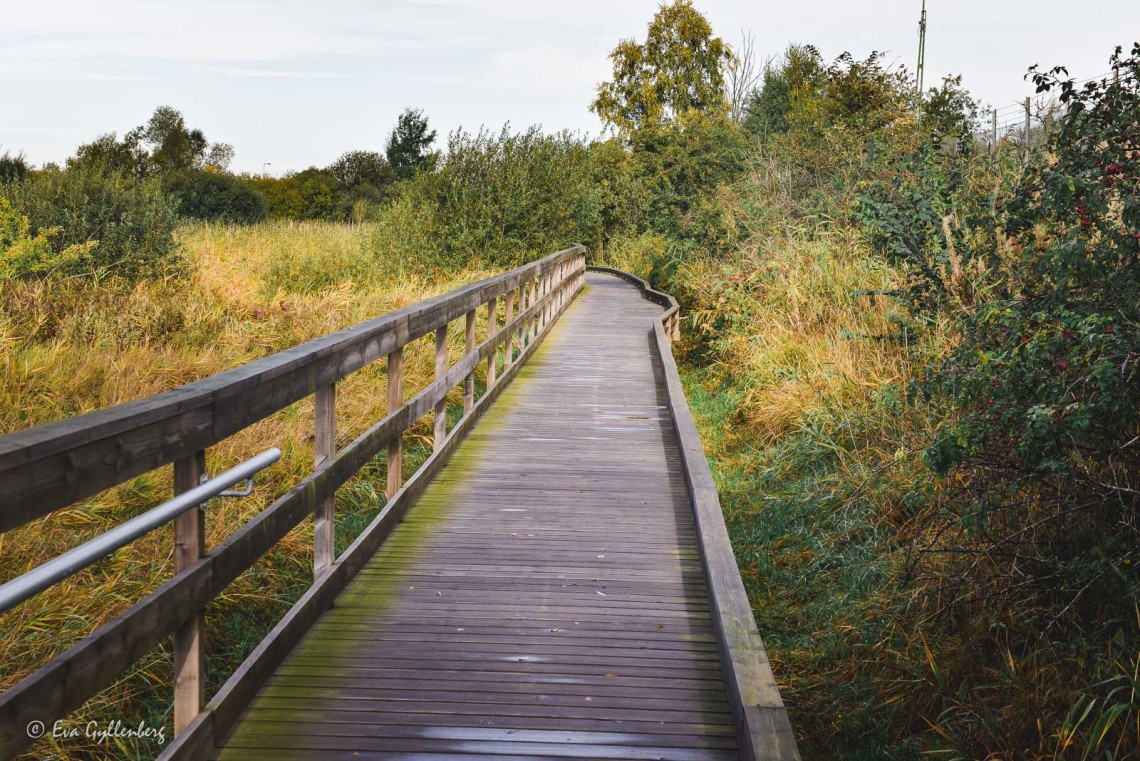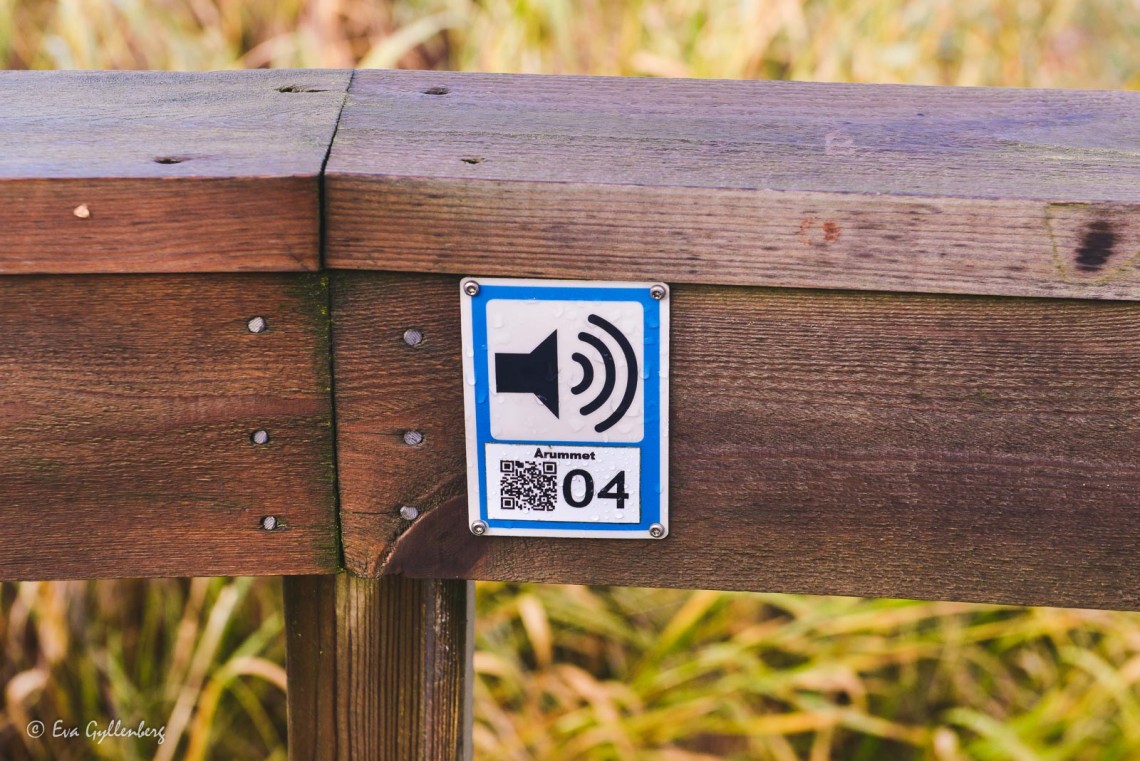 Isternäset nature reserve
We pass over a bridge over a major highway and now enter the nature reserve Isterneset. Isternäset is a large coastal meadow, with a bird lake and lots of livestock. The bird lake is created when the meadows overflow and every spring and autumn the lake is filled with birds. Today when we are here, the lake is filled with migratory birds heading south. There are so many birds that the sound is almost deafening. Mainly it seems to be geese taking a break here on the beach meadow, but also a flock with some smaller waders has besieged the lake.
Some bird watchers stand completely still and look through their giant binoculars. I try to zoom in with my camera, but I don't have a chance to see what kind of birds it is. It doesn't help that I go up on the birdwatching platform, here you need a little more substantial stuff. I can't help but feel a little sad to see all these birds leave us for this year. A farewell not only for the birds, but also for the summer.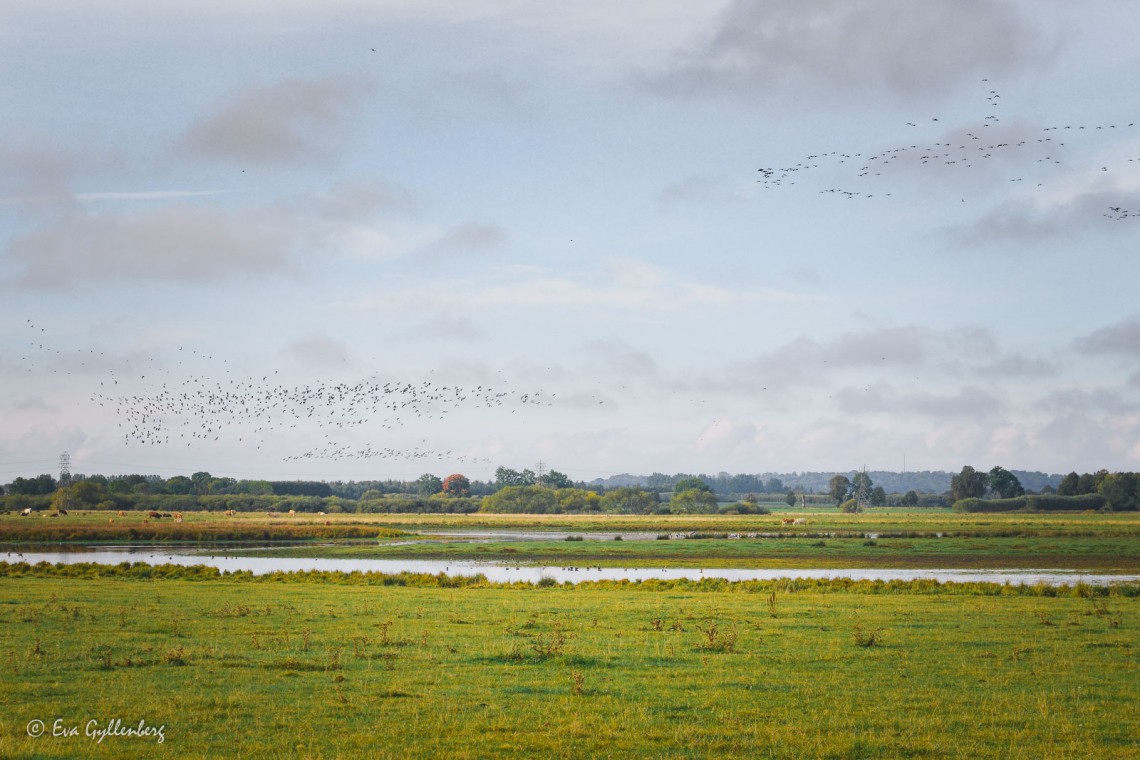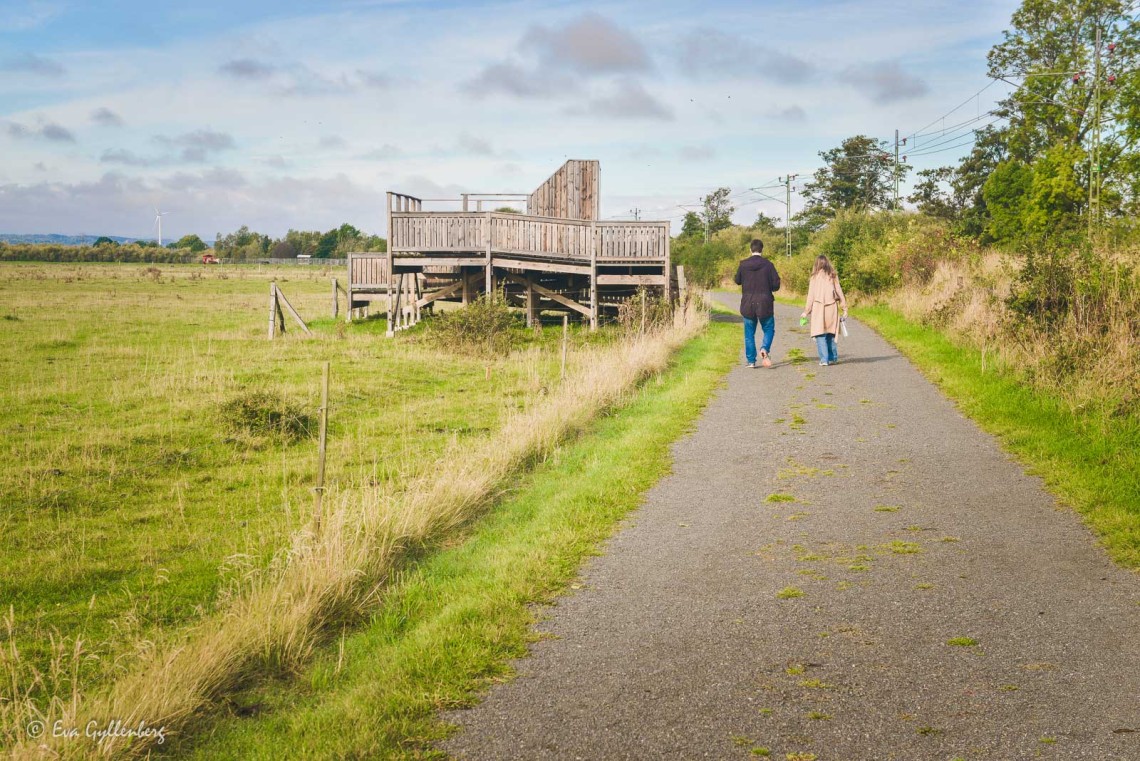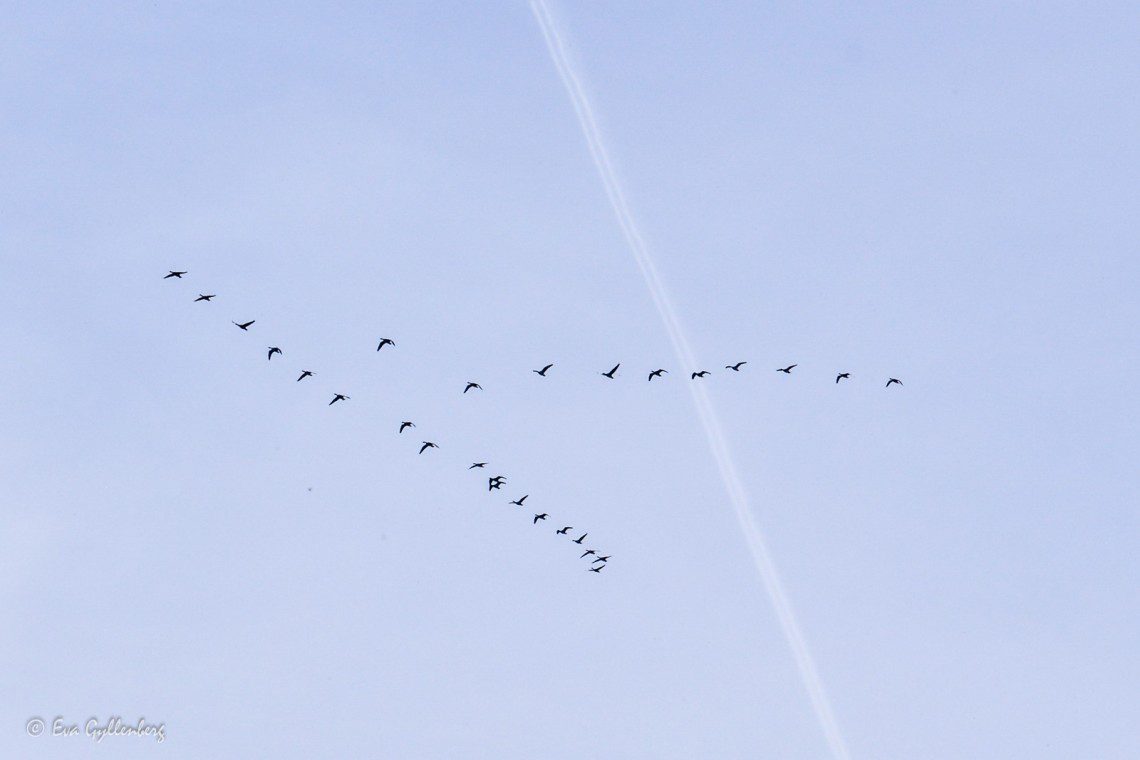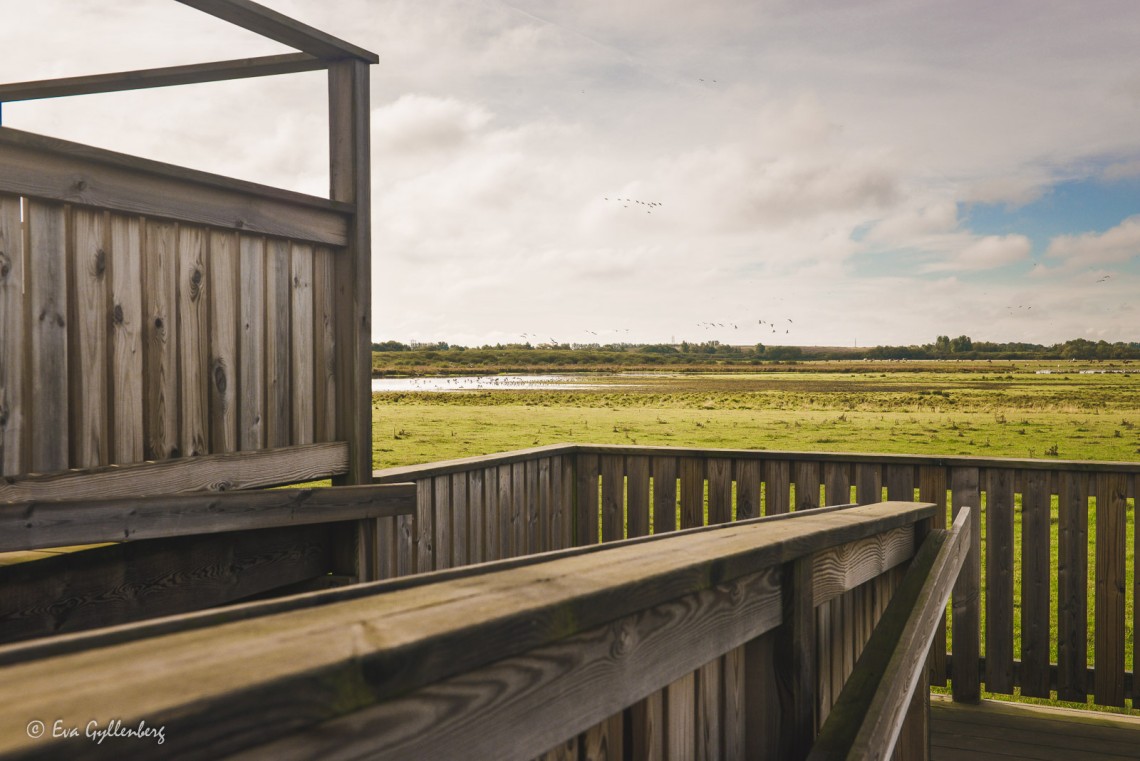 Herds of grazing cows line the trail over the Isternäset. Here the dog must be leashed and you must not take the dog out into the pastures. This section is the one that first floods at high water levels in the Helge å, then you have to follow the "high water trail" to pass over the meadows.
You don't need any special hiking equipment to walk along the Linnérund, most people who walk here just wear comfortable shoes. The section here across Isternäset is particularly easy to walk and is also suitable for prams.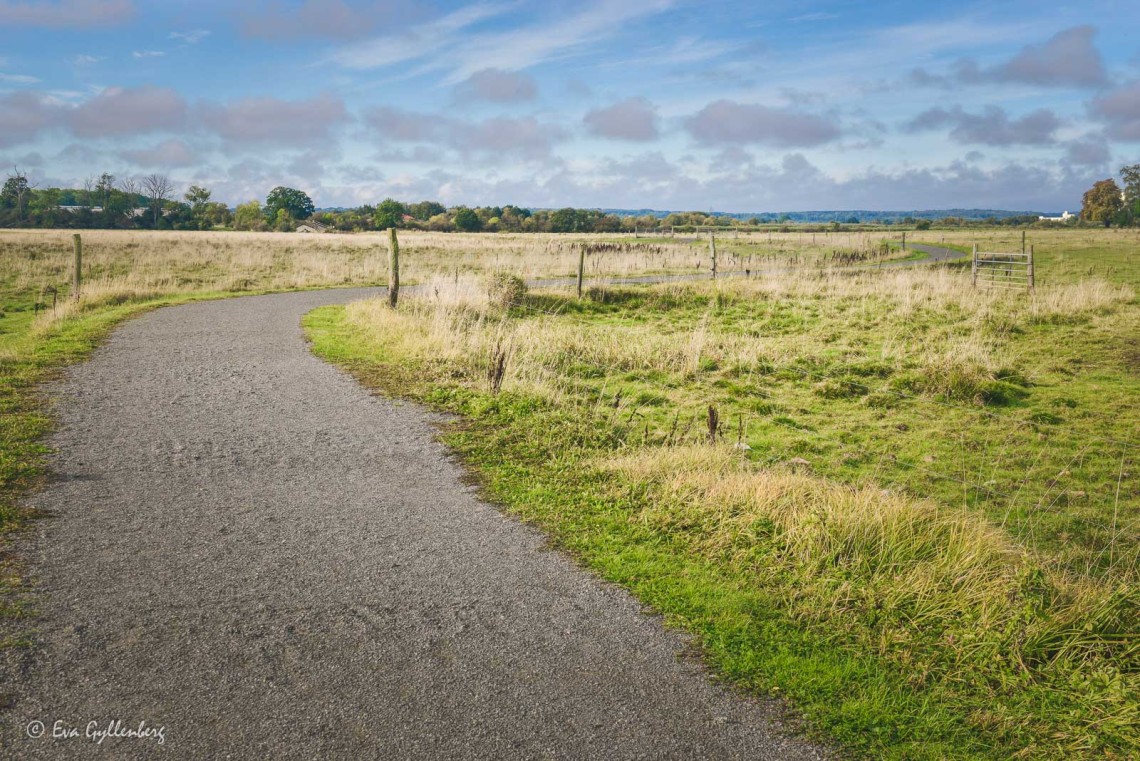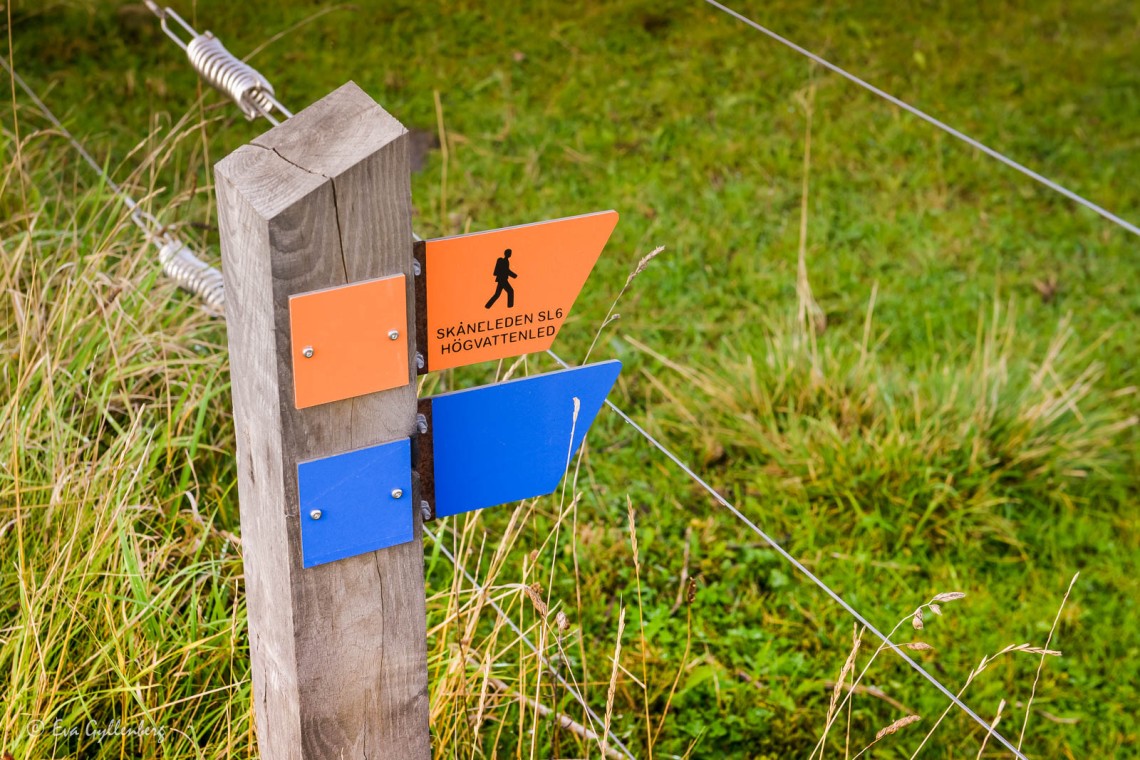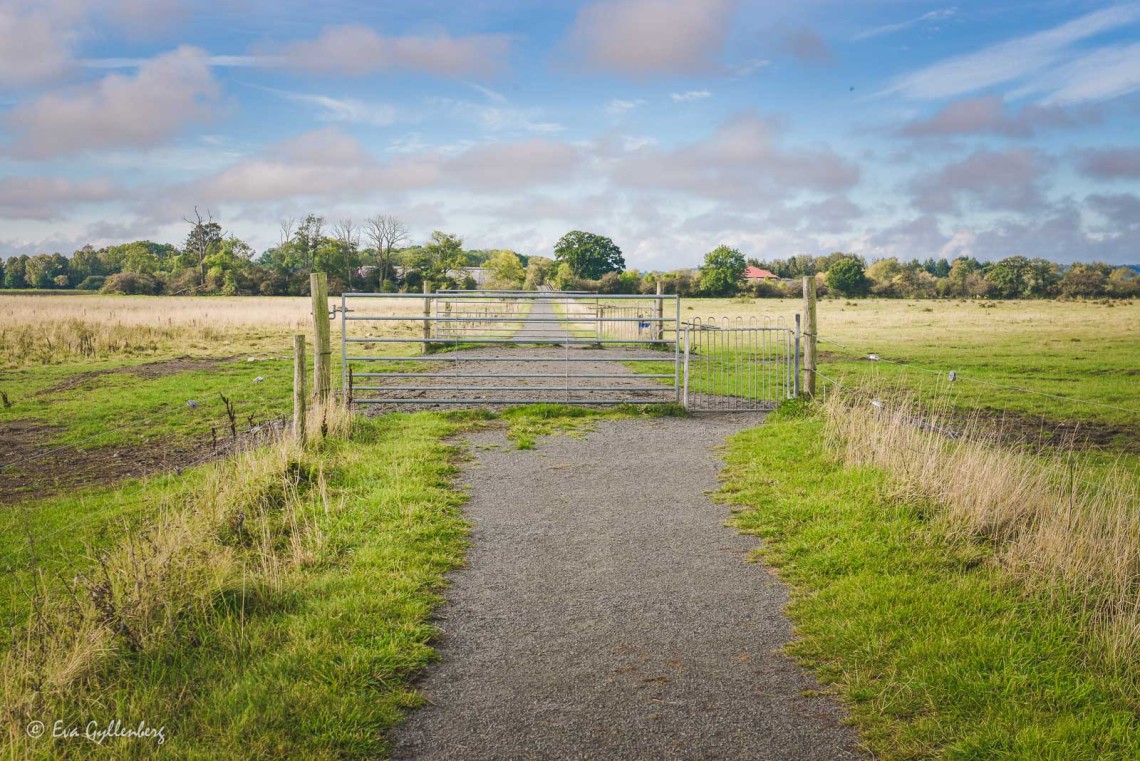 Before we get to Lillö, we pass by Helge å again. It is so incredibly mirror-like today and the surface almost looks like it has a thin film of ice. The shiny surface makes it impossible to see any fish today. Helge å is one of the most species-rich rivers in Sweden, with as many as 38 known species of fish. One of the most interesting species is the moth. The catfish is a protected species and may not be caught, but if you do happen to catch a catfish, you should immediately release it back into the water.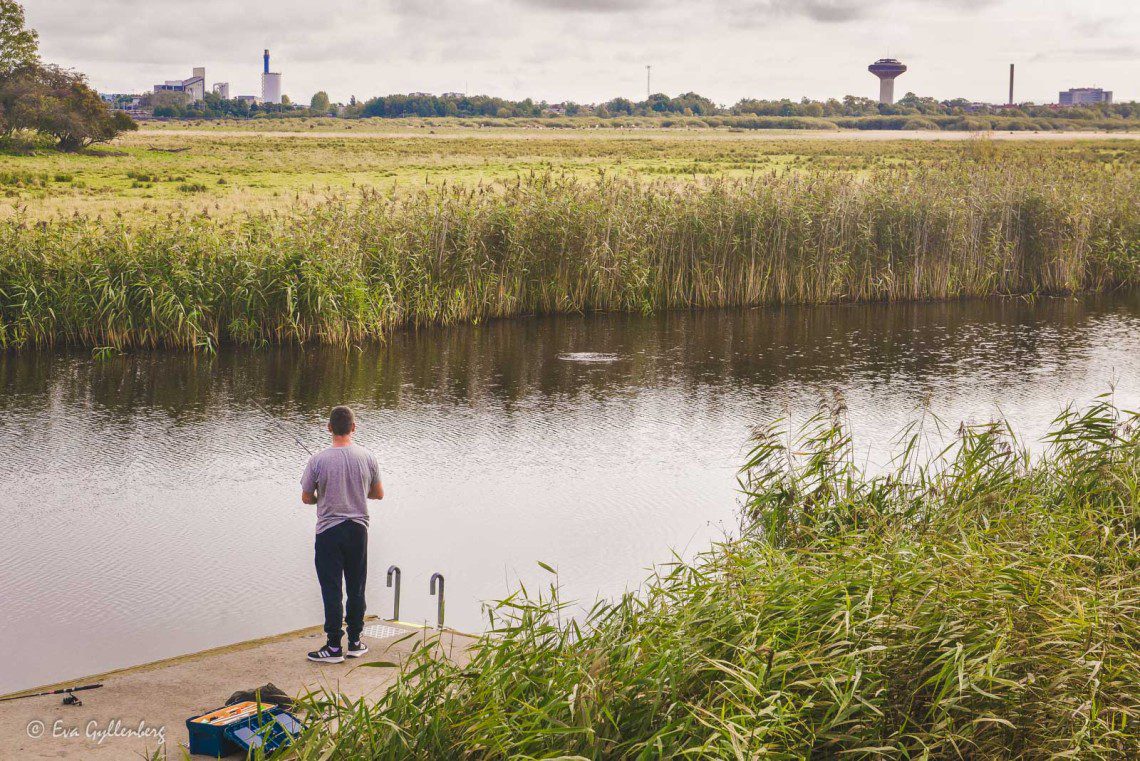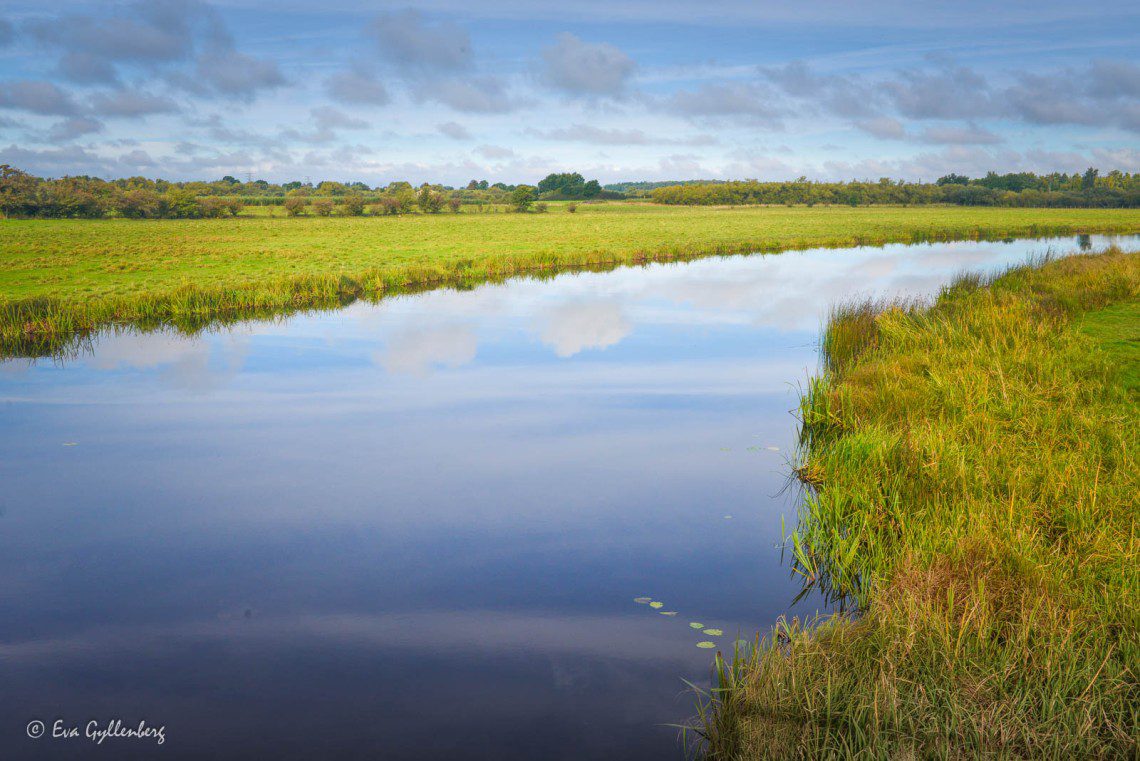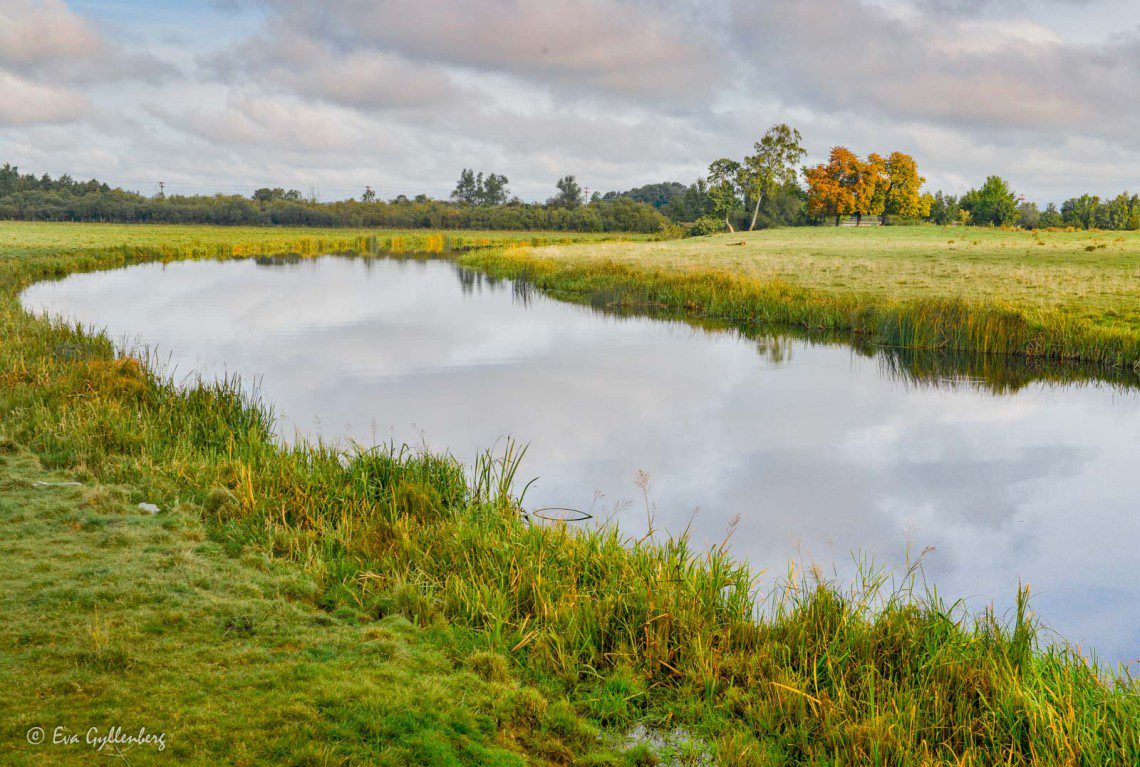 Lillö castle ruins and royal estate
Now we arrive at Lillö – a small island in the middle of the wetland. Once upon a time, a large, white, stately castle stood here on Lillö and looked out over Isternäset. Today, only the remains of the foundation remain. It is believed that the castle was built in the 13th century and for a period in the 15th century was home to Ivar Axelsson Tott, who from here ruled over Gotland and parts of the Baltic coast.
Many wars were fought during this time on Scanian land and the castle was often burned down, but always rebuilt. Until 1658. At the peace of Roskilde, the Swedish king Karl X gave the order to demolish the castle, to prevent the Danes from being able to take over the castle again and regain Kristianstad. Then the castle fell into oblivion. Not until the 1940s did the castle see the light of day again, when it was excavated by archaeologists from a mound of earth.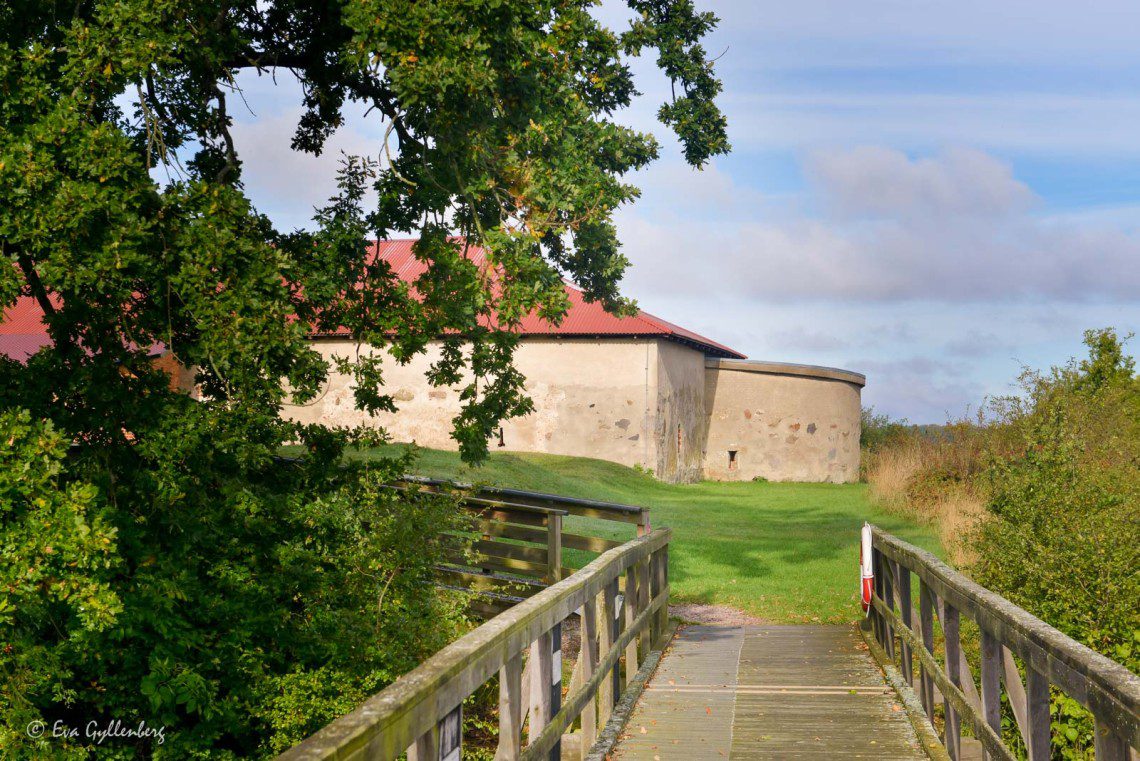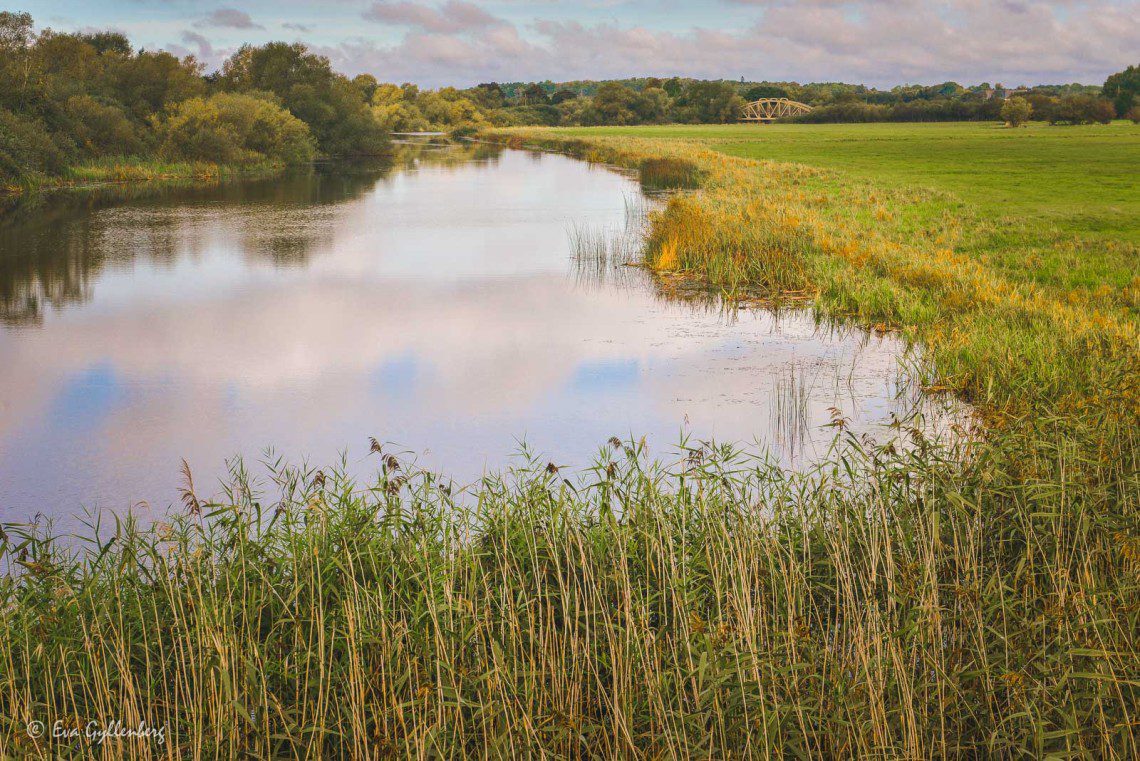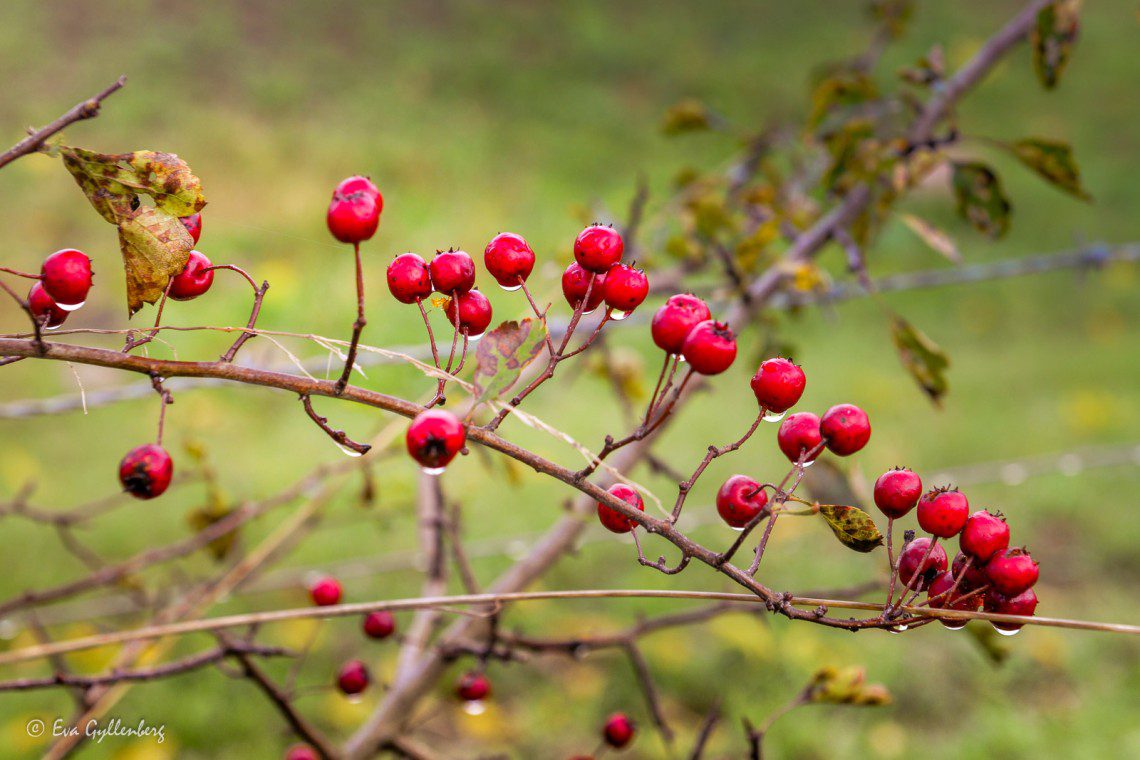 We walk past the Lillö castle ruins and continue towards Lillö kungsgård, a large and well-kept farm dating back to the 14th century. We have now gone about halfway through the Linnérund and the path starts to turn back towards Kristianstad. It has taken a little longer to walk here than we thought, both because we stopped for a while and looked at the birds on Isternäset and because our little dog found so much exciting things to sniff after the road.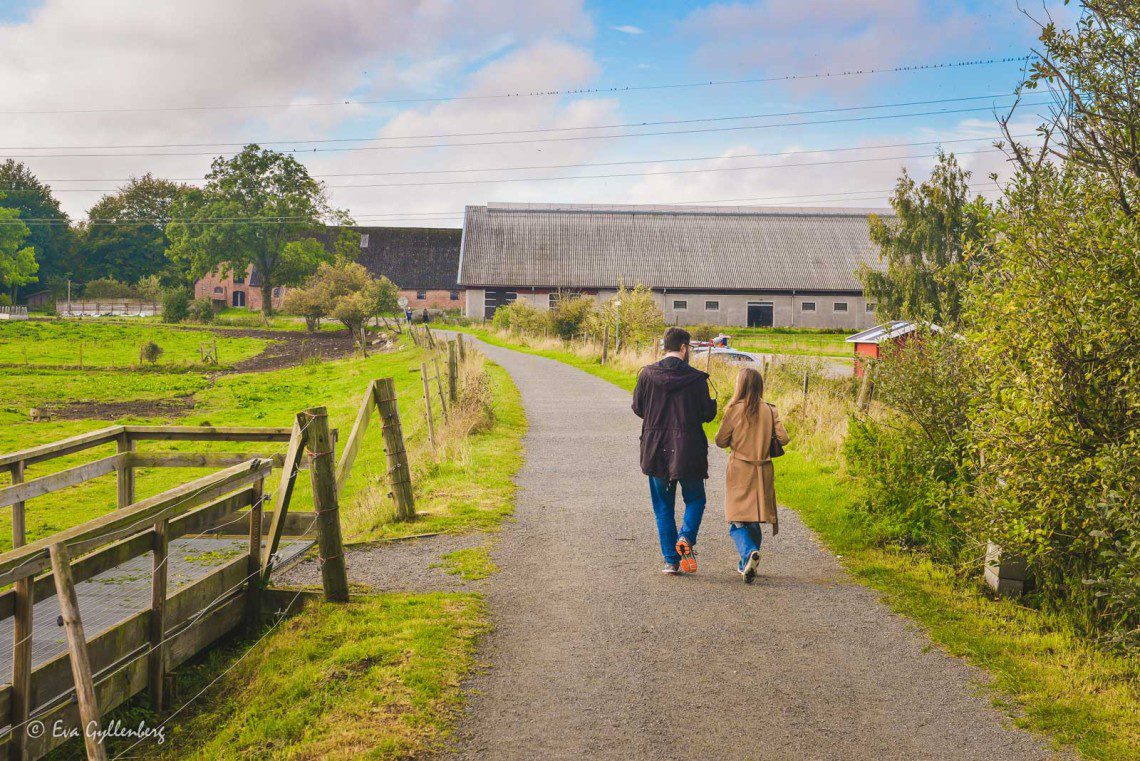 Art, ruins and currant shells
We pass a hill where Härlövsborg once stood. Härlövsborg was probably built during the Scanian War (1675-1679) southeast of Lillö royal court by Charles XI. This was probably a wooden castle, with both moats and drawbridge. It is incredibly difficult to see where the castle has been, but we are guessing that it is kullen as we see before us. When it comes to historical places, you need to have a little imagination. With imagination, even a grassy hill can become a castle.
At the path I suddenly see a stone with a flower carved into it. It turns out to be one of the stones in the artwork Living fossils which can be found at four locations in Kristianstad's Vattenrike. This stone shows one of the characteristic species of the area - field radish. A work of art that really fits in and blends in.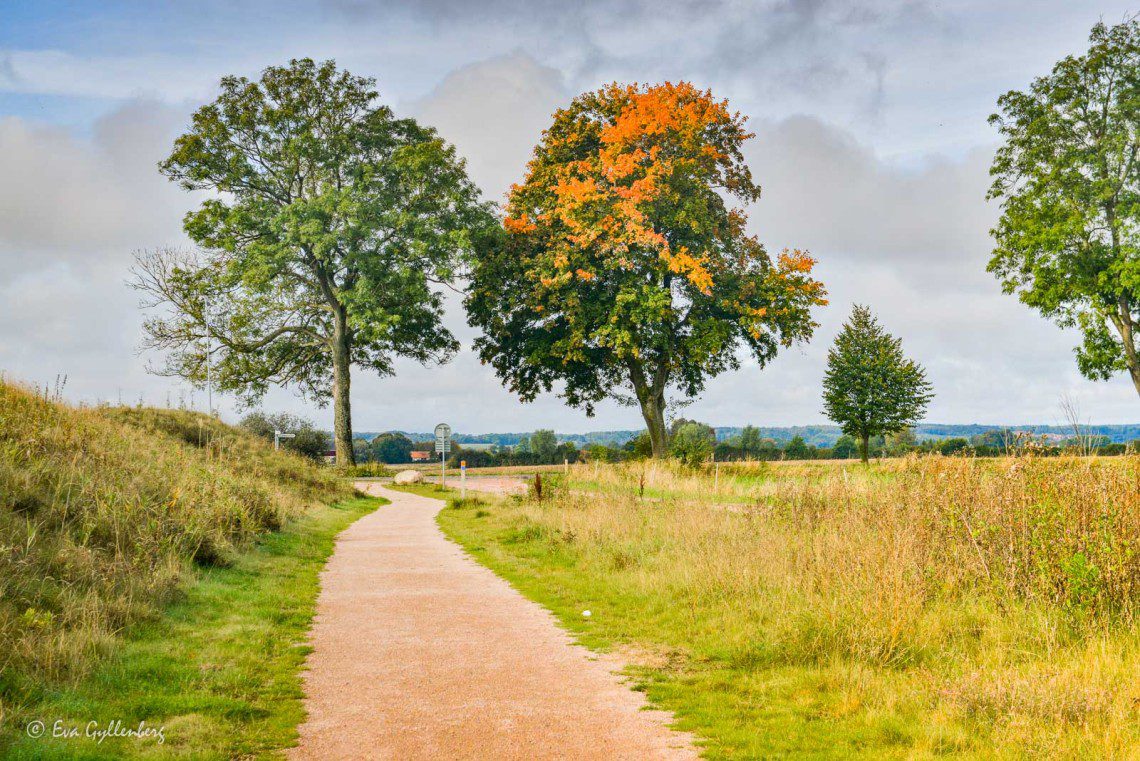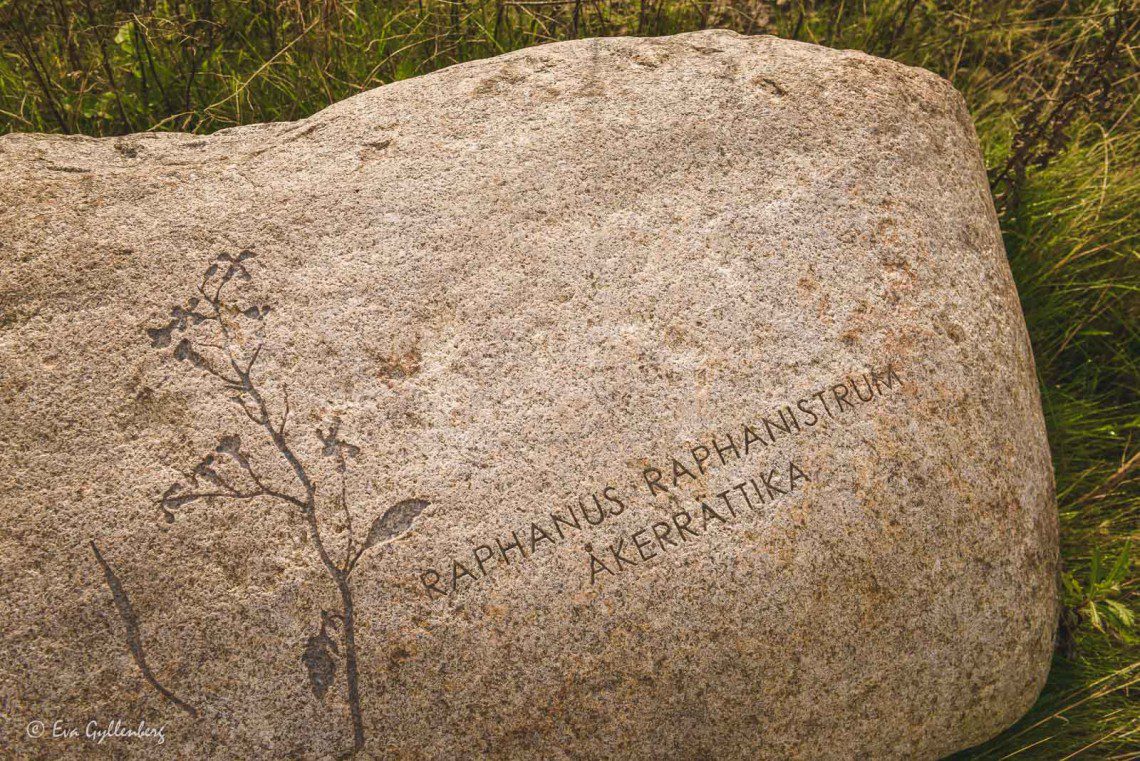 Now we leave the open meadows and walk into a damp deciduous forest, surrounded by small streams. Along the path, large, beautiful currant shells crawl slowly by. The Vinbergsnäkkan is Europe's largest land snail and they can grow up to 10 centimeters long. The snails that slide past us on the path are probably 7-8 centimeters. Pretty big slugs in my eyes.
At the Härlövsborgs bird tower, we cannot resist the temptation to climb up and look out over the Isternäset. Today, however, we only see Kristianstad on the horizon and not any exciting birds. It is definitely a tip to bring binoculars, then you have a much greater chance of seeing some of the area's birds a little closer. But it's always nice to have a lookout tower regardless.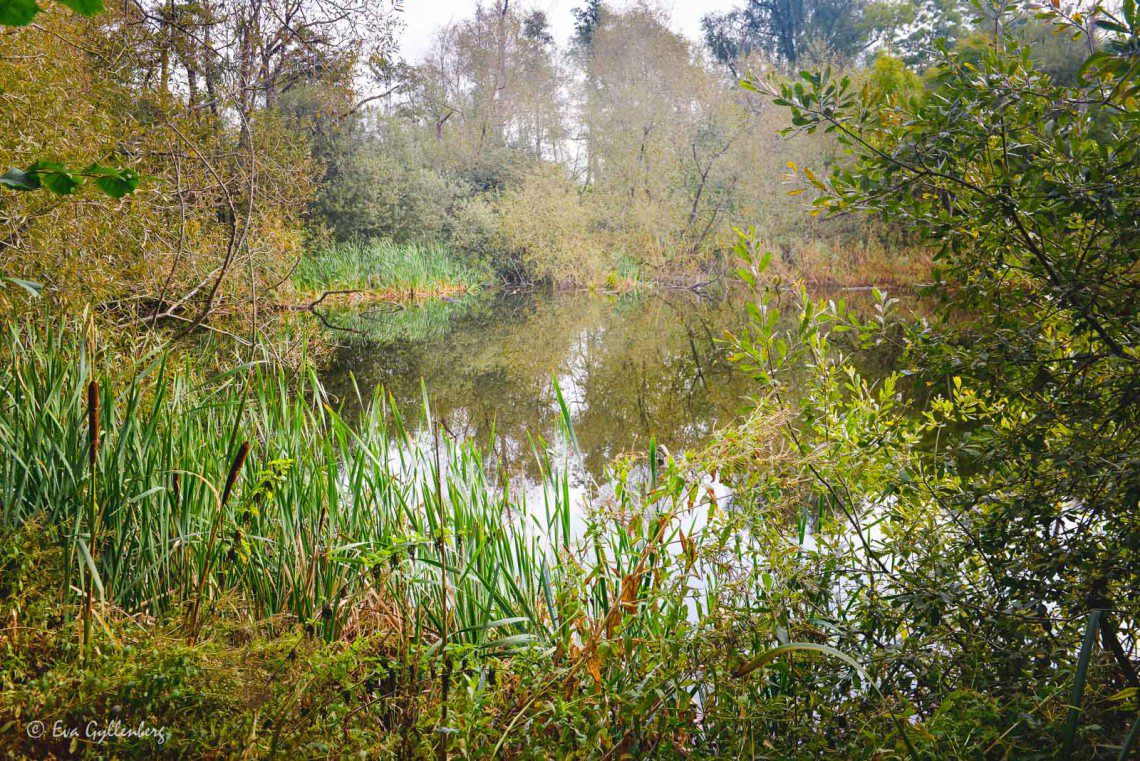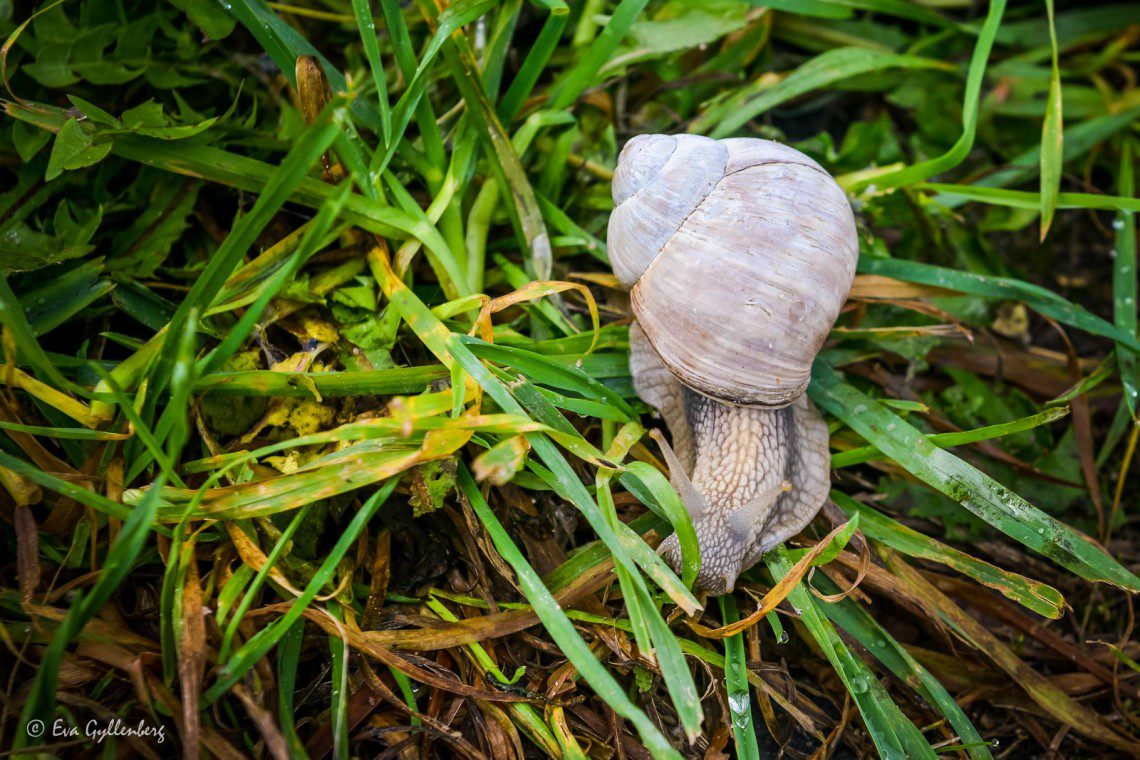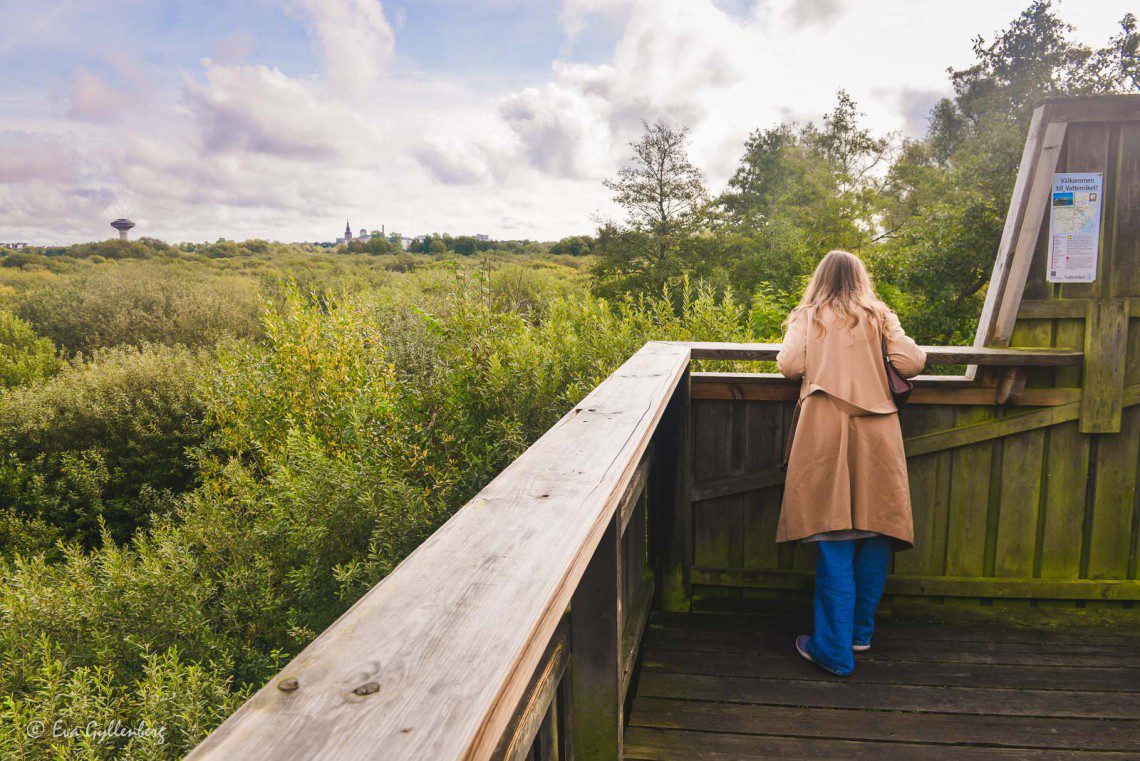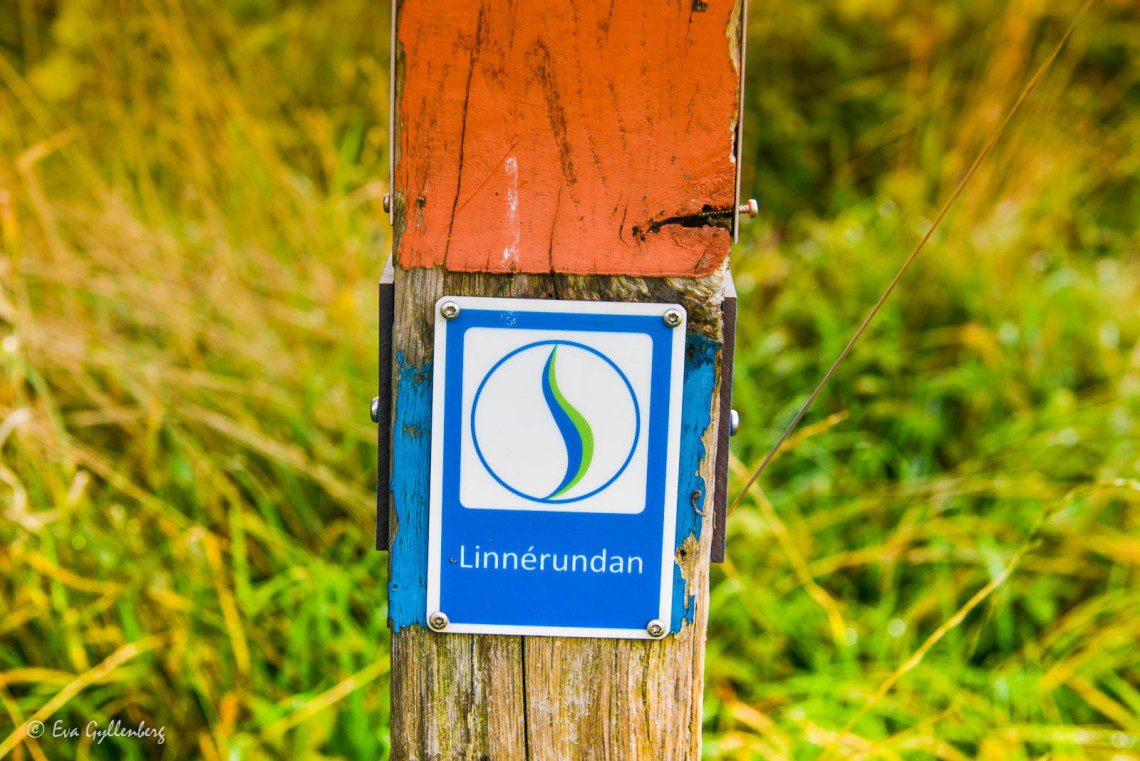 Back in Naturum
Time flies when you're having fun and suddenly we find ourselves at Naturum again. Outside the Naturum there is a water bar with a water bowl for dogs, where they can rest when their owners enter the Naturum and look at the exhibits. A very nice initiative that our four-legged friend appreciates.
Inside Naturrum, we meet nature guide Sussie, who takes us on a short guided tour to some of Naturum's well-kept and beautiful exhibits. Here we learn about the history of the Water Kingdom and how the floods affect the area. We learn about the otters that live here around Naturum (but which are rarely seen, but usually only tell us that they have been here by pooping on the docks) and about the colorful kingfisher that you can most easily see in winter (when it is not as leafy and green). We also learn that Vattenriket covers less than two per thousand of Sweden's surface, but that here you can find almost 20 percent of all the country's threatened species. Isn't that absolutely amazing? An area that 30 years ago was used as a landfill, has in a few years been transformed into something completely unique to which both flora and fauna are now returning.
We leave the Linnérund and Naturum with a wonderful feeling in our stomachs. Think that we have such unique and exotic nature so easily accessible in Sweden - basically in the middle of Kristianstad!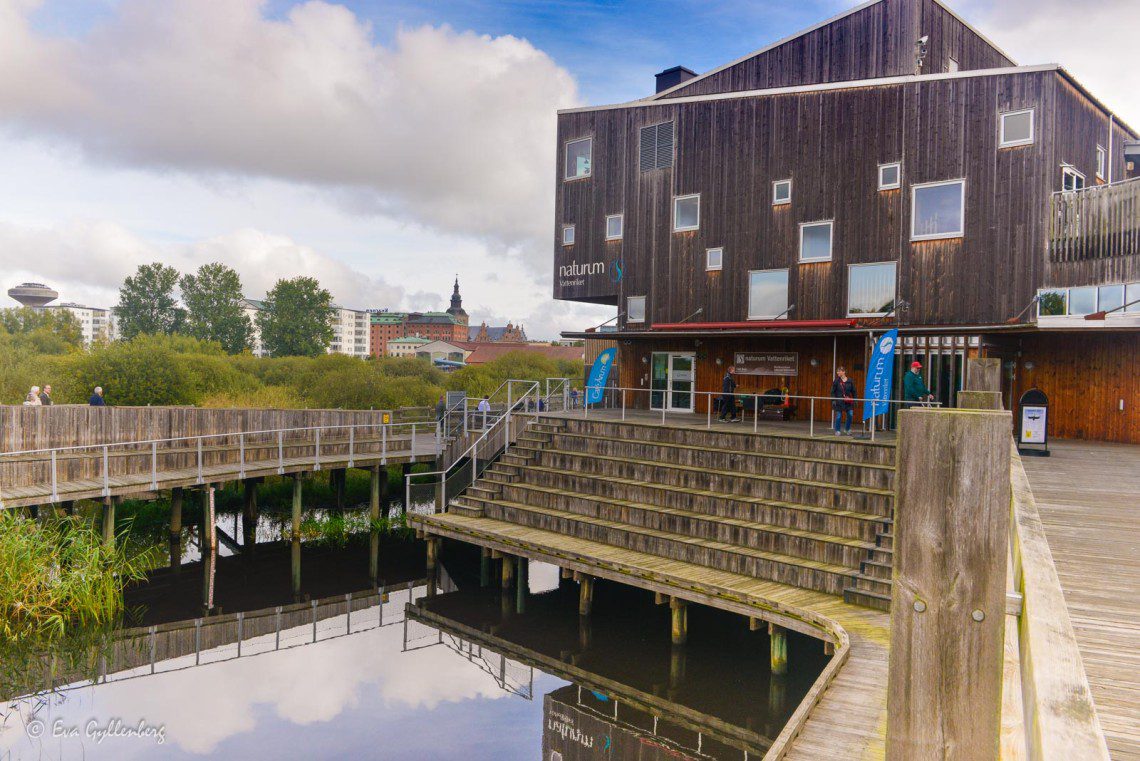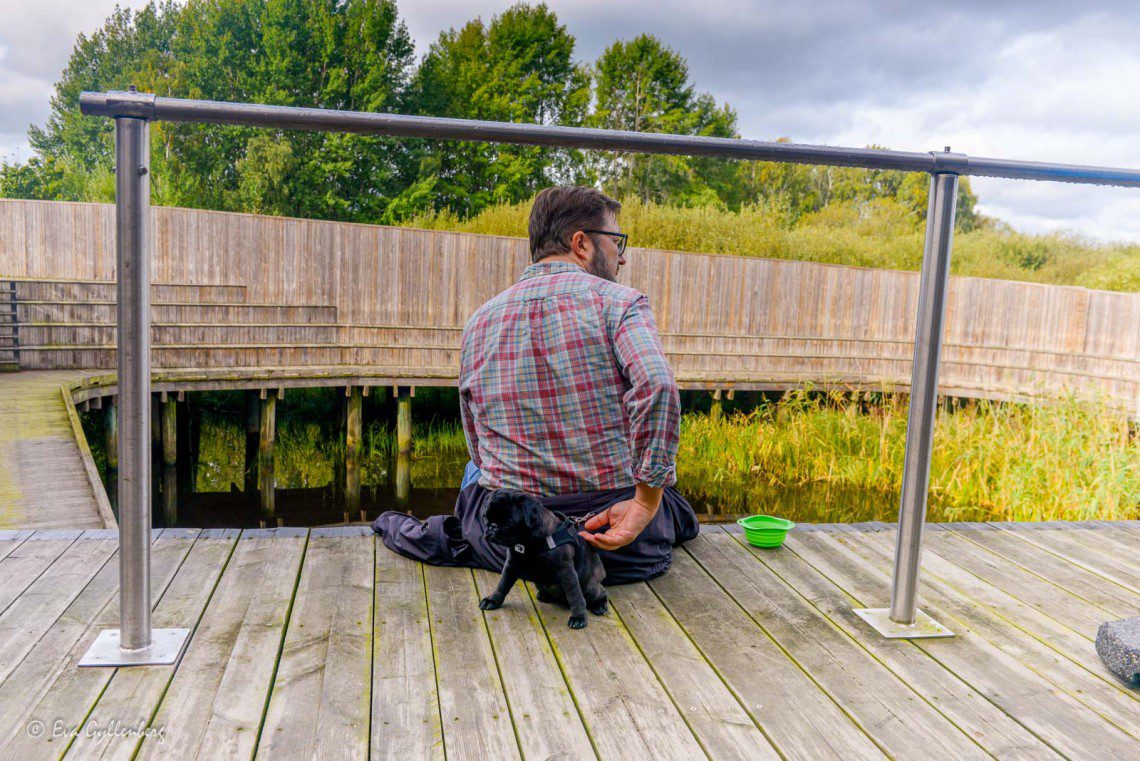 How do I get to Linnérund?
The easiest way is to start the hike at Naturum in central Kristianstad. We hiked counter-clockwise, but it's very well signposted no matter which pattern you choose to walk. The road is very easy to walk and there are no problems with either a dog or a pram.
Map to Naturum Vattenriket (opens in Google maps)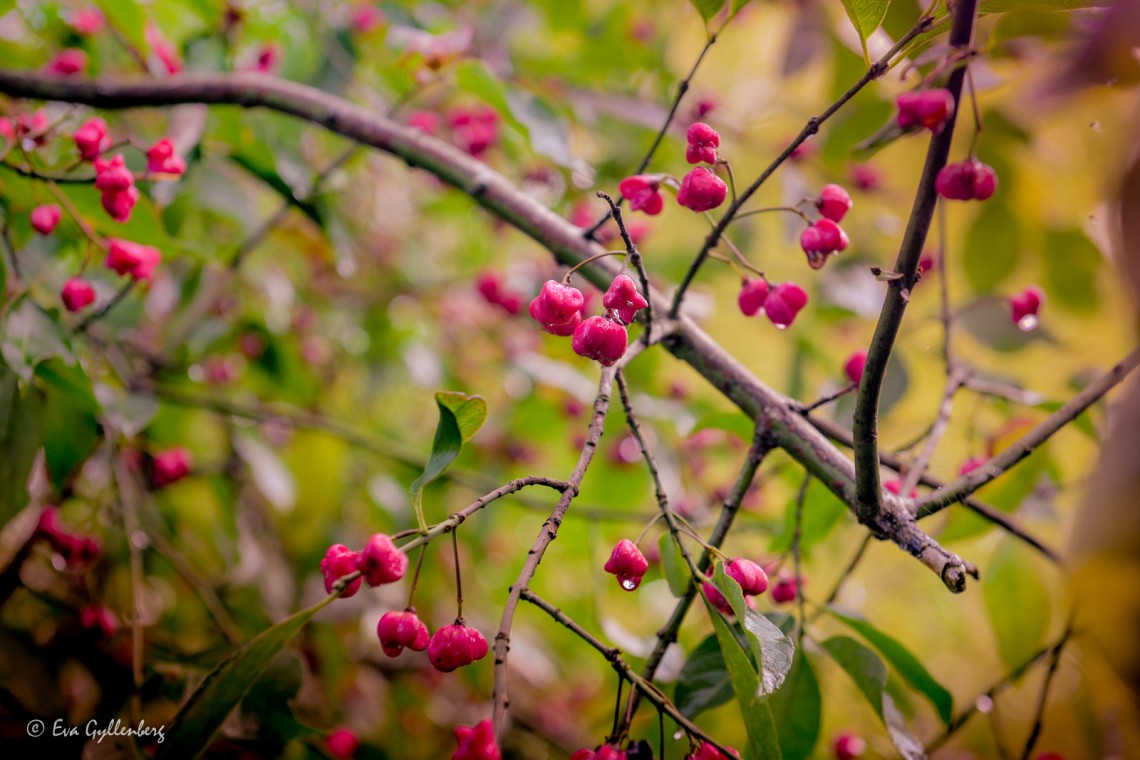 Do you want to see more from lovely Scania?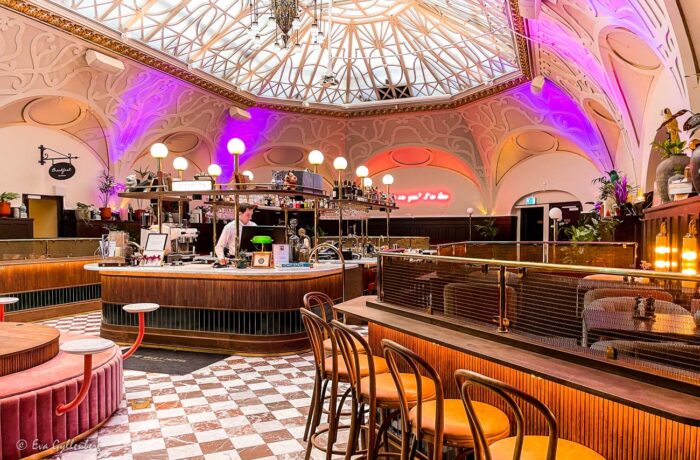 From the rose-drenched gate to the velvet-draped room with curtains fluttering in historical…
March 28, 2022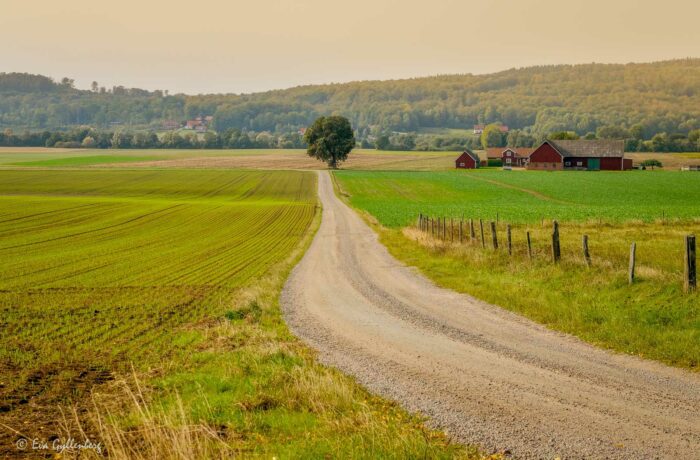 Just north of Kristianstad is Skåne's largest lake Ivöthe lake. We headed out on…
November 30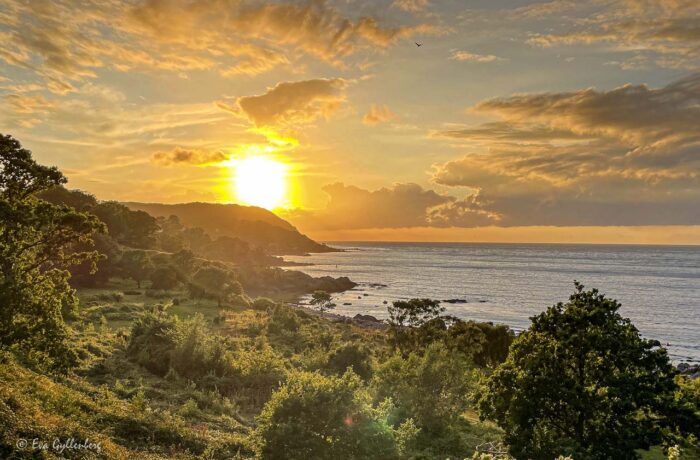 On the Kullaleden in the scenic area between Skäret you prefer hiking to Arild...
September 26
Want to read more of my travel tips? do not forget to like Rucksack on Facebook or pin the post on Pinterest!