Paris is usually called the city of love, but for me Paris is just as much the city of culture, fashion, atmosphere and food. There are few cities in the world that are so mythical and have so many must-sees that a weekend can easily end in a single long queue and congestion with other tourists. Far from the pink shimmer and the feeling that we all want to experience in Paris.
I have been to Paris four times and it is probably the most recent trip that I enjoyed the most. When there were no longer any musts, but I could just stroll around and soak up the city, the atmosphere and life. So here are my ten best tips on everything practical that is good to know to make your weekend in Paris as smooth and lovely as possible - everything from hotels to clothing and season.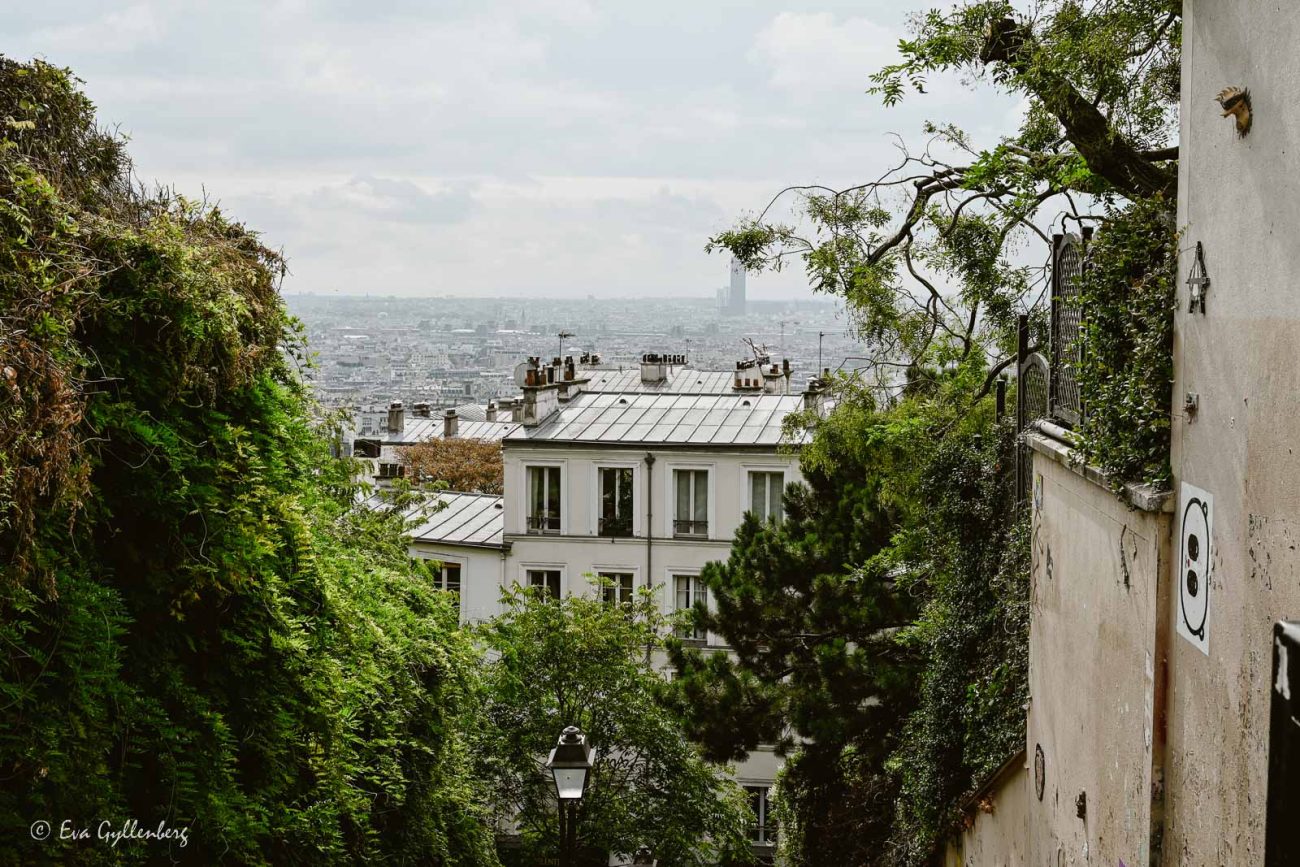 1. Season
Our receptionist complained at our hotel check-in that it was a bit of a pity for us that it was so cold in Paris the weekend we were visiting. Personally, I thought it was an absolutely perfect temperature. Paris at the end of September 2022 offered sun and clouds and 15-17 degrees during the day. The coldest was 13 degrees at night. Like a Swedish summer, if you're going to be a little crass.
But when is the best time to visit Paris? Paris is wonderful all year round, but as always I prefer low season 99 times out of 100. Avoid June, July, August unless you like sweating in queues with other tourists in a 30 degrees and paying for overpriced hotel rooms. May and September are intermediate months, with quite a lot of tourists. Also the Easter weekend and the Christmas weekend are popular because of all the holidays. August is a big holiday month in Paris and many smaller shops are closed for the holidays.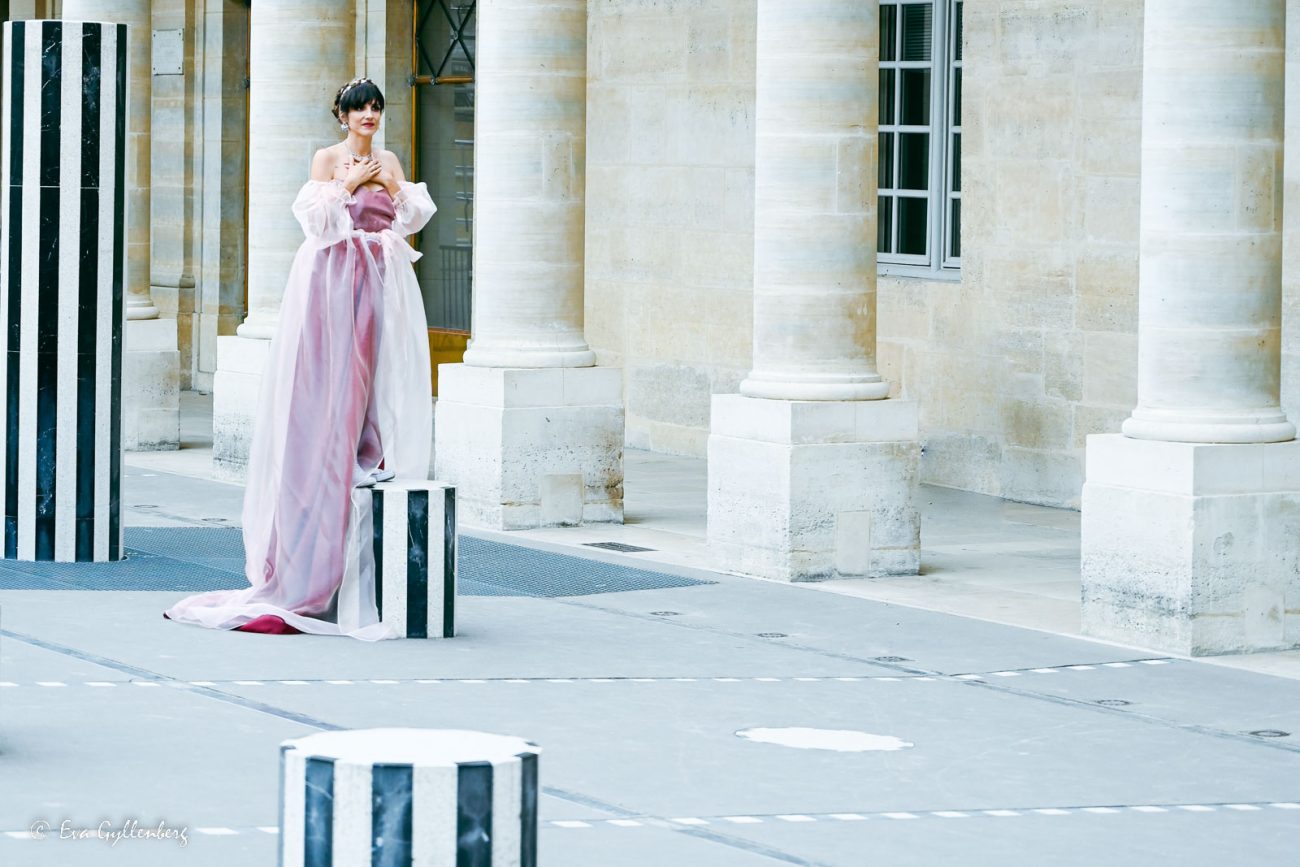 2. Clothes – What should you pack?
We saw so many tourists in high heels and statement dresses who fell for the Instagram myth that everyone in Paris is always dressed in haute couture and high heels. Let me kill that myth right now! Most of the French women we met on the streets had comfortable shoes (stylish sneakers) and neutral, classic garments. Often jeans and even more often a trench coat. So bring your nicest and nicest sneakers and prepare for a lot of walking.
Leave your large open handbag at home and do like your French sisters and use a cross-body bag that can be closed and that you carry on your stomach/chest. There are plenty of pickpockets.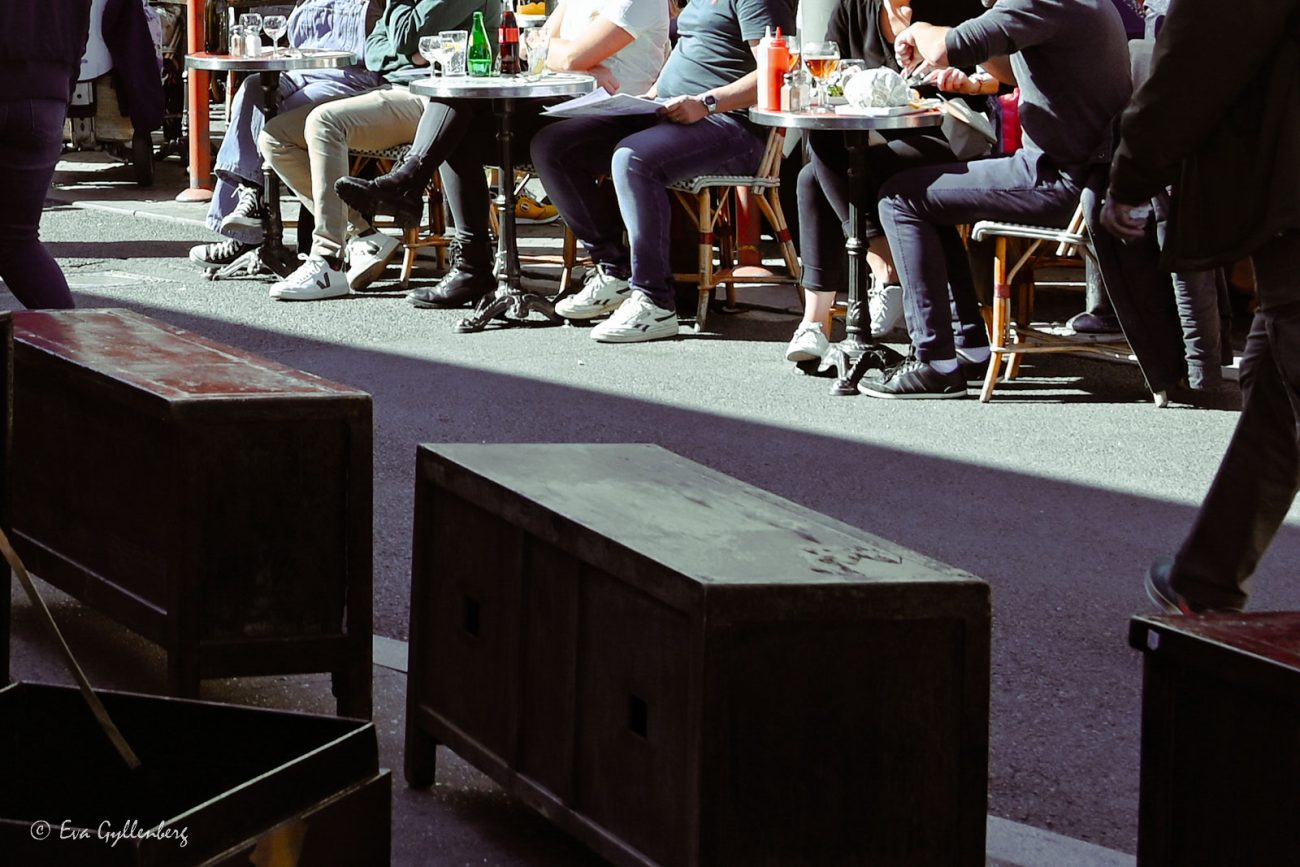 3. Hotels
Two of the hardest things about finding the perfect hotel in Paris are: 1) The price 2) The location.
We have many funny anecdotes from previous hotel visits in Paris in our younger days and these days I therefore take no chances when booking hotels in Paris. I only book hotels with good reviews from thousands of travelers and hotels that are close to a metro station in one of my favorite districts. Unfortunately, these two criteria usually cause hotel prices to rise above the house price. When I searched for hotels in Paris for three people for three nights, I found most of the city's finest hotels that would cost well over SEK 100.000. A little over my budget…
Where in Paris should you live?
The inner city of Paris is divided into 20 districts - arrondissements. These are not the same as Paris neighborhoods, which often run through several arrondissements. My favorite neighborhoods are Saint-Germain-des-Prés (6th arr), Opèra (9th arr), Montparnasse (14th arr), Le Marais (3rd/4th arr) and Quartier Latin (5 :e scar).
On this trip we stayed in Montparnasse at Hotel Leopold in a quiet residential area with many cozy neighborhood restaurants. Hardly a tourist in sight and good communications with a metro line directly to both the Eiffel Tower, the Marais, Notre Dame and the Arc de Triomphe.
Where to go in Paris
want to

stay?

Paris is a big city and in big cities there are always areas that are a little less pleasant. I have only felt uncomfortable once in Paris, when I got off at the wrong metro stop at Pigalle in Montmartre and ended up in the middle of sex shops, parties and visibly high people. That was a few years ago, however, and the old "Red light district" area at Pigalle has now been thoroughly cleaned up. It is usually said that if you live within the Paris "ring road" then all areas are relatively safe. But as usual in big cities, you should avoid dark parks, large train stations and displaying expensive cameras and jewelry at night.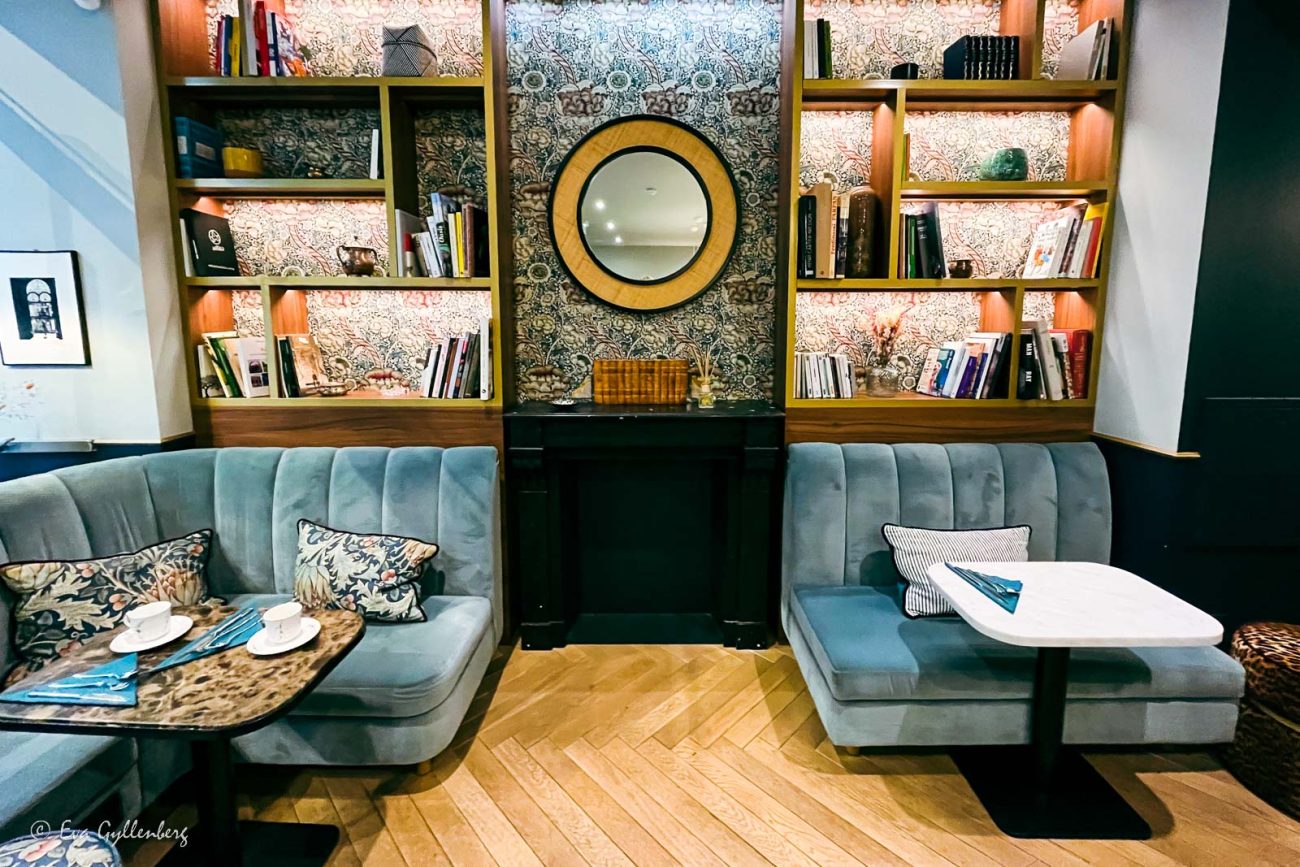 4. Public transport
Paris has really good communications and the routes we didn't walk we took the subway and bus. The subway is super cheap to ride and costs 1,90 euros per route. However, there can be a lot of tickets in one day and it also takes a little while to queue to buy tickets each time. A smarter, time-saving option is to buy a Paris Visit travel pass for central Paris for 19,50 euros for two days (adult). The ticket also includes a bunch of discounts for museums and shopping. It might feel like you'll manage to walk 30.000 steps a day, but you'll save a lot of time making your way through Paris underground.
Paris Visit travel passyou buy tickets in a regular ticket machine in the subway.
One thing to keep in mind is not to put your small paper ticket next to your credit cards or near your mobile phone. The magnetic strip is very sensitive and stops working way too easily (happened to us).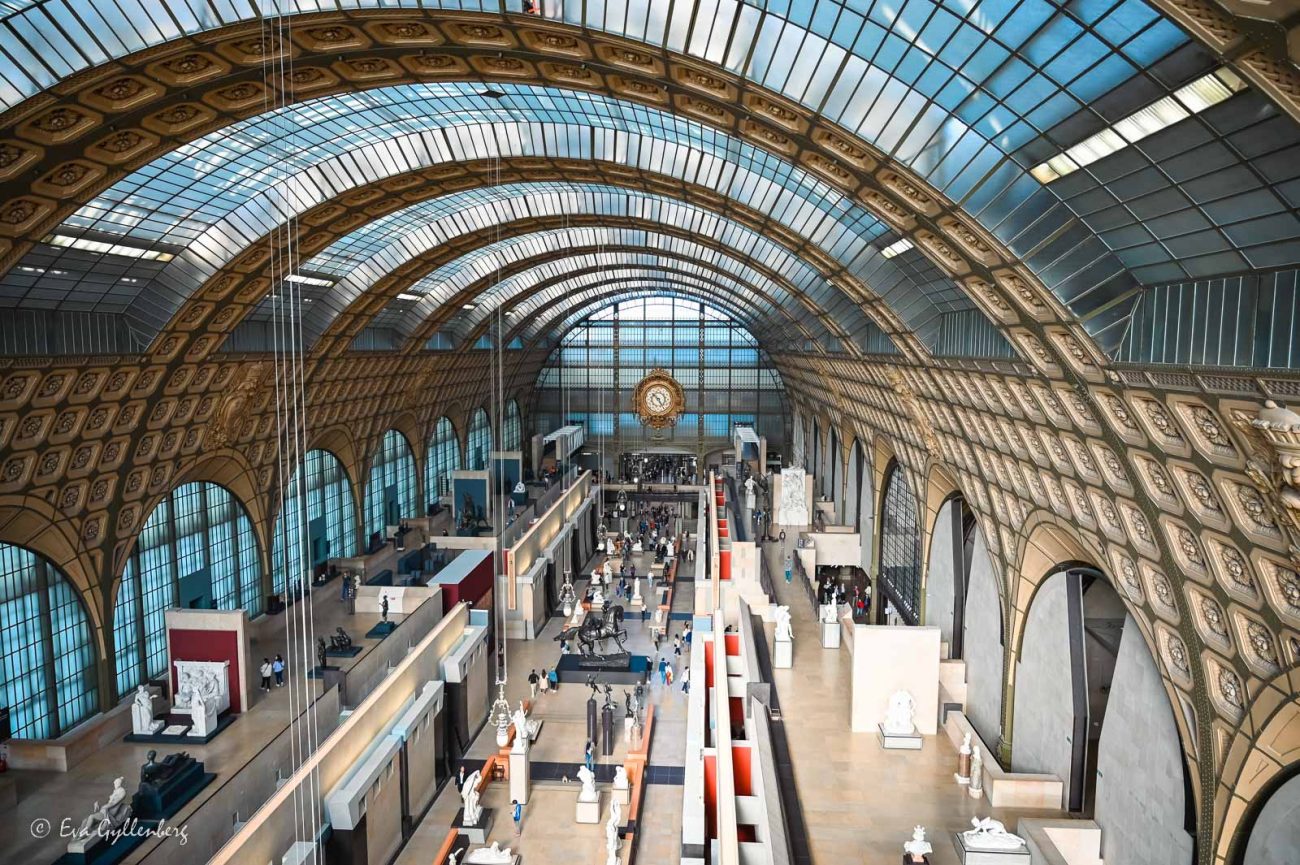 5. Museums
Paris is the best city in the world for those who love art and culture. There is a museum for everything, although the Louvre and the Mona Lisa are what most people have on their bucket list to visit. I visited the Louvre many years ago and felt quite quickly that the art here was not my cup of tea and that one visit was quite enough. What I thought of the Mona Lisa? A rather small painting. Not the most magical piece of art I've ever seen, but she is undoubtedly a phenomenon.
If I had to choose just one art museum in Paris, I would choose Musée d'Orsay. I love the Impressionists and apart from the building being incredibly gorgeous, you will find many famous works here by Monet, Renoir, van Gogh and Toulouse-Lautrec. When we visited the museum in September 2022, there was a Munch exhibition going on which was definitely worth seeing.
What do I need to think about?
Museums in Paris are closed on Mondays and one Sunday a month many museums have free entry. If you want to be sure of being able to visit the Louvre, you need pre-book tickets at least one month in advance.
We did not pre-book the tickets to the Musée d'Orsay, which turned out to be a stroke of luck. First, the tickets cost XNUMX euros to book in advance, but we only paid XNUMX euros per adult when we queued. The reason was both that it is cheaper not to book in advance and that adults with children get a discount on admission. If I had traveled during high season, I would have pre-booked.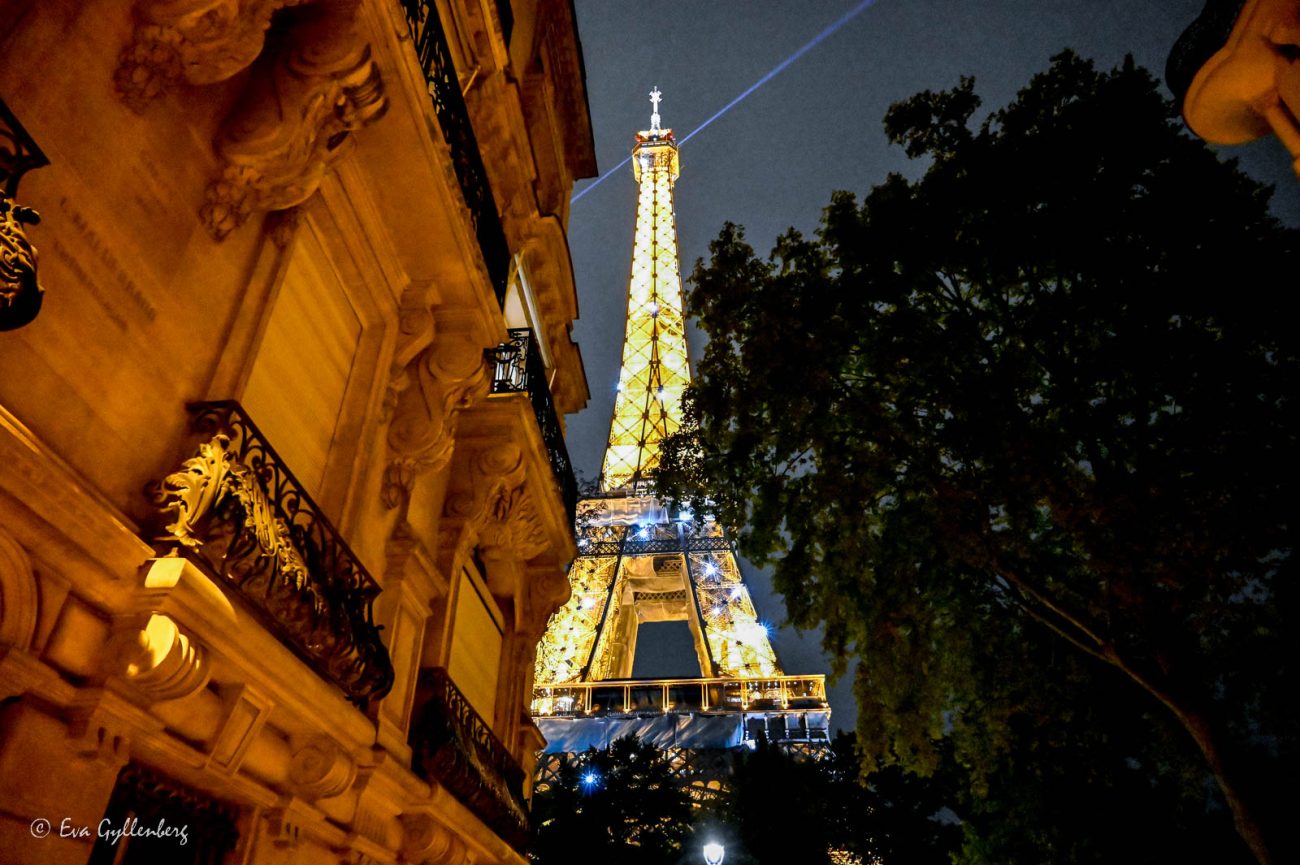 6. Airport
I have previously always flown to (or via) Charles de Gaulle and every single time it has been chaotic there. Bad restaurants, slow security check and far from central Paris. I have a particular memory of when we had to change flights at Charles de Gaulle with a good margin of two hours, but there were so many queues everywhere that I ended up having to run as fast as I could with my daughter in my arms through the entire airport to be able to make the flight.
This time we flew to Orly with Vueling, which would prove to be very convenient. A bit like comparing Arlanda with Bromma. It took us five minutes from the airplane to the taxi and ten minutes from the taxi to the gate. Also, Orly is much closer to Paris (20 minutes by taxi to our hotel in Montparnasse), so it saves a lot of time.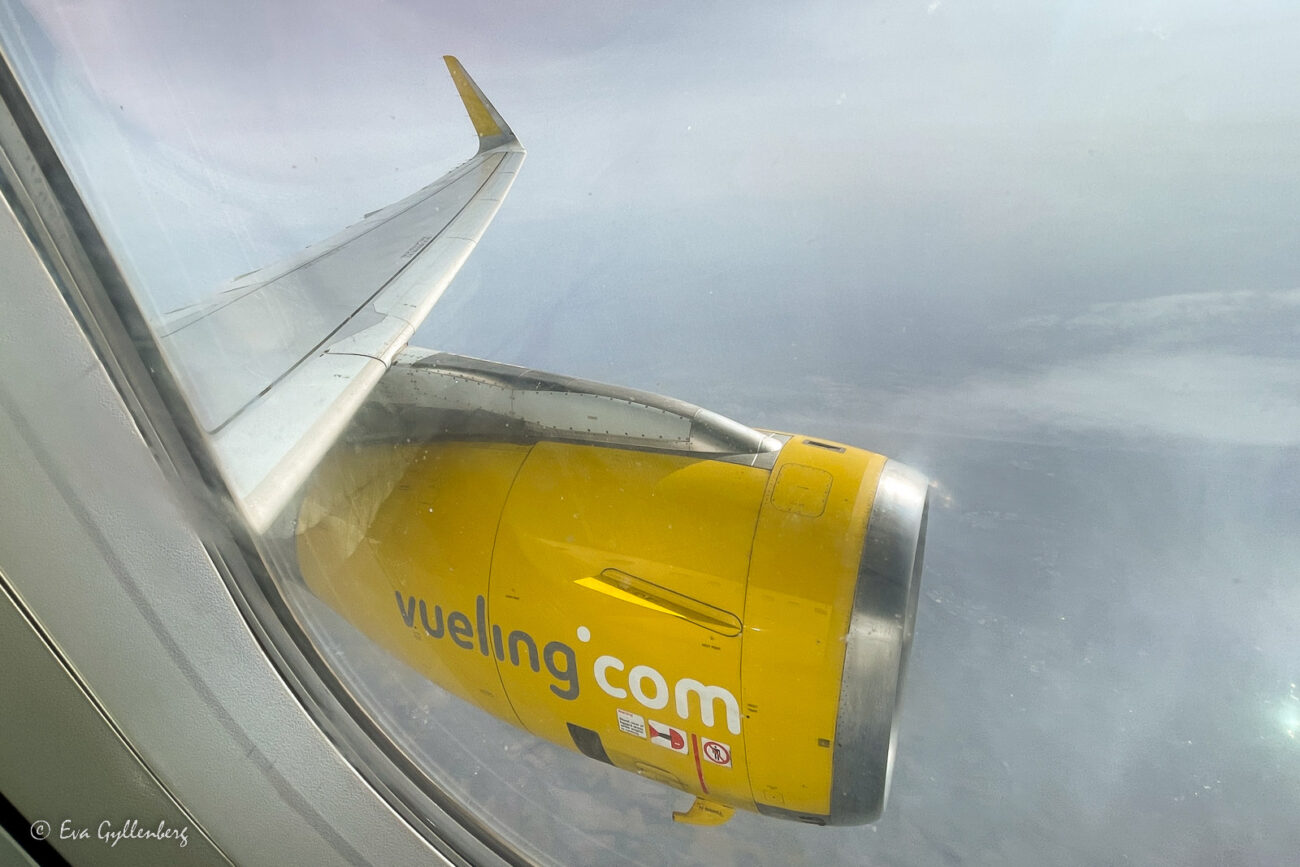 7. Transfer
From Orly you can go by municipal and for us who stayed in Montparnasse we could have taken one direct bus from the airport to Montparnasse(Place Denfert-Rochereau). It is also possible to go with subway and train or taxi/Uber.
We were three people and felt that it would be very nice to get to the hotel quickly, so we used the app "Welcome Pickups" as our hotel suggested. You book your transport in the app and pay in the app. The driver checks your flight's arrival time and is there waiting for you when you land. From the time you land, the driver will also wait for you for an hour. You will receive all information about the driver in advance, including a photo, number plate on the car and contact information. We used this service both to and from the airport and got incredibly nice, communicative and helpful drivers. Price? 58 euros for the car from Orly to Montparnasse. Recommended!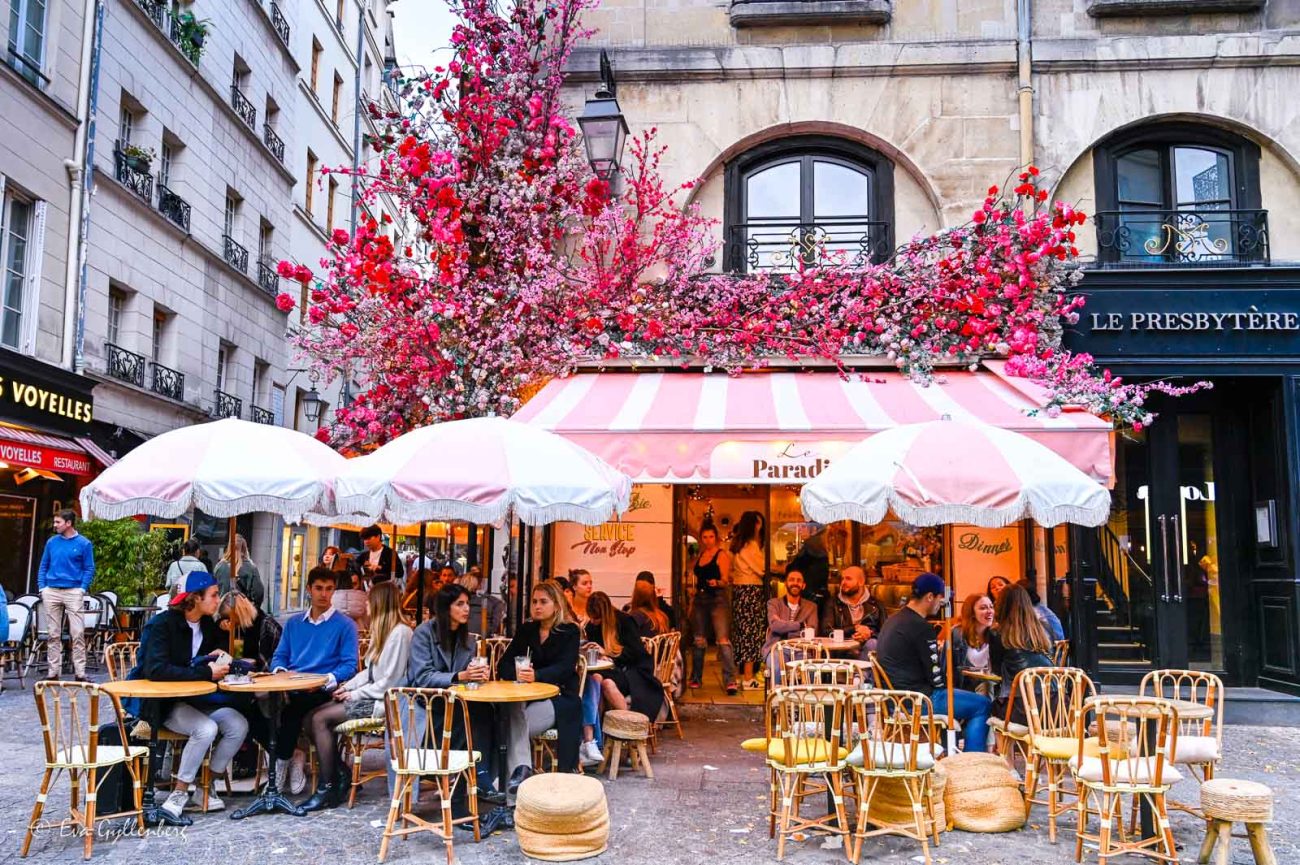 8. Restaurants
There are plenty of trendy "Instagram restaurants" and Michelin-starred restaurants in Paris, but there are even more wonderful neighborhood restaurants that serve decent French food and a hard-to-beat atmosphere. We didn't book anything in advance the last trip, but ate at places outside the tourist district that were filled with French people and had good reviews. A three-course lunch with a small glass of wine then cost €14,90 or you will get a today's special with a glass of wine for €11.90. A la carte dinner with starter, main course and a glass of wine cost €25-30.
Tipping, we were never even asked about leaving, all the restaurants punched the amount on the receipt into the card reader before we could blink.
9. Nice Parisians
I've been told so many times that Parisians are rude, grumpy and don't like tourists. But I don't agree at all! All (and I mean ALL) French people we met in Paris during our long weekend were wonderfully nice. I don't know if it's because I always with a big smile try to speak French first or if it was because we didn't visit the most touristic places? Sure, I studied French for quite a few years during school. If I'm good at French? No. I understand written French really well, but am useless at speaking French. I've dabbled a bit with Duolingo, but I'm far from fluent in French. I can basically greet, pay, ask for directions, swear and order things in French. If it gets any harder than that, I'll start hacking like a scratched LP. My tip is therefore to learn some greeting phrases and numbers, that will get you far!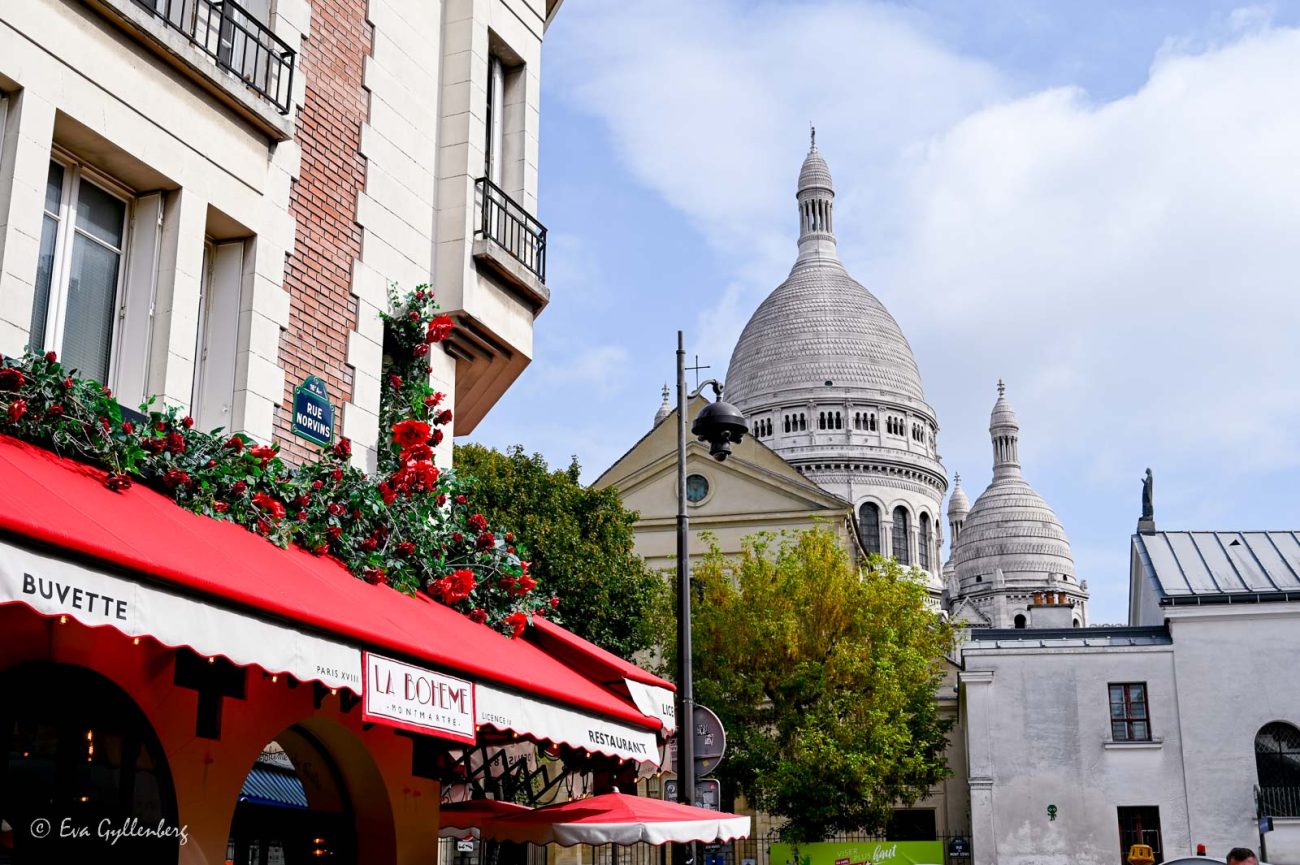 10. Don't try to see everything!
Paris is a gigantic city with more museums than you can see in a year. Don't put such a stressful schedule that you don't have time to feel PARIS. If you are not interested in art? Don't go to the Louvre! Do you think it's boring with viewpoints? Skip going up the Eiffel Tower! Instead stroll among the beautiful houses in Saint-German-des-Prés or Quartier Latin, order a coffeeor un café noisette (espresso with a little milk) at an outdoor terrace and explore the city's small shops and alleyways. Remember that you are traveling for your own pleasure, not for someone elses!
What are your best practical tips for Paris? Have I missed something? Feel free to comment below!
Do you want to read more about France? Look into my France page!
Do you want to read more from France?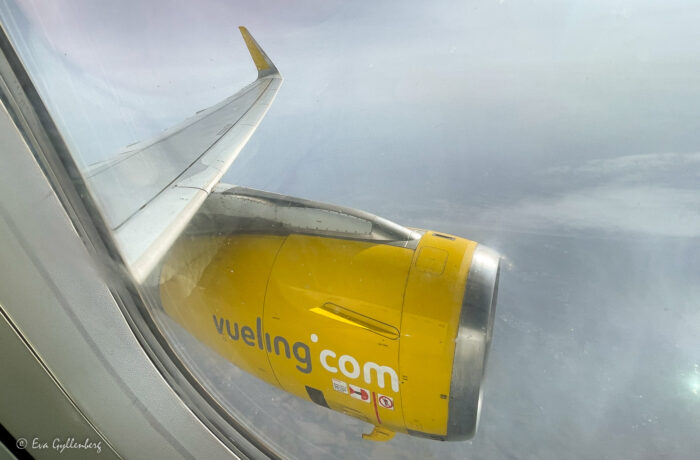 We have flown the Spanish low-cost company Vueling to Paris over a weekend. What did you think…
2 October 2022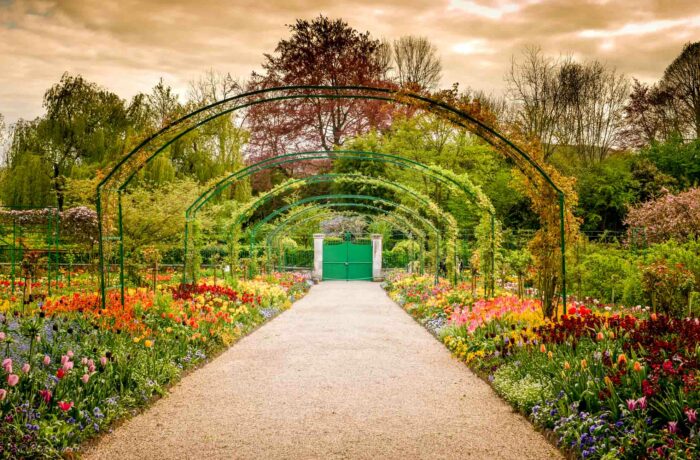 We drive west from Paris, through Normandy's blooming apple orchards and rolling hills. We are…
16th April 2018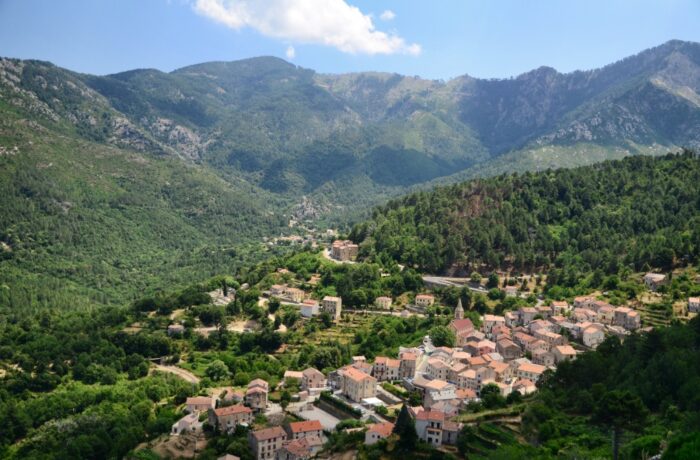 Corsica lies like a forgotten jewel in the Mediterranean ghetto of teddy bear clubs and happy hours.…
January 28