The plane tickets are booked and the dream of the perfect holiday is within reach. Only one thing left – book accommodation. But which accommodation suits your trip best? Although I love staying in luxury hotels, it doesn't always suit the purpose of the trip. I therefore usually book different types of accommodation depending on destination, length of trip, company, timing and budget. But when do I choose what? Here are the advantages and disadvantages of the various options.
Rent a private villa on holiday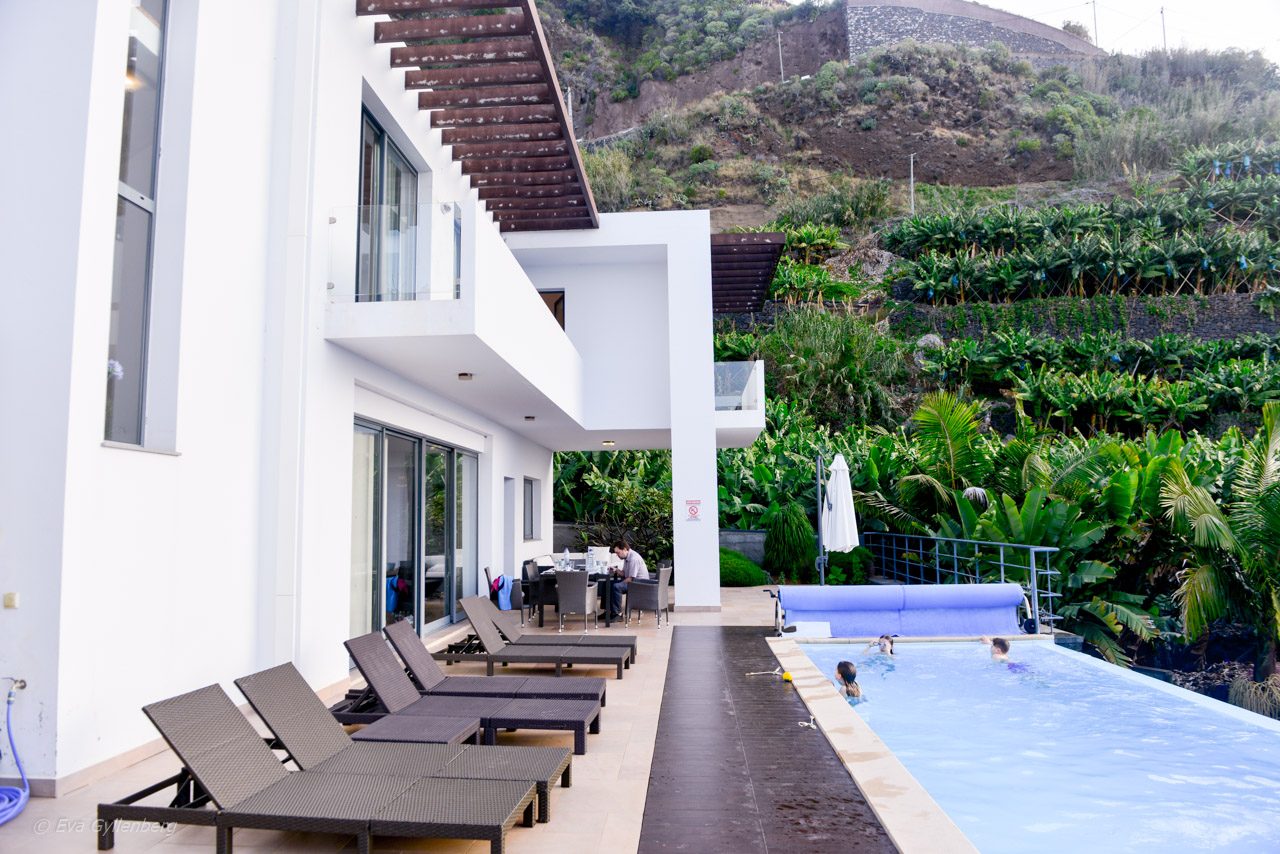 We haven't rented private houses very often, but we did when we were in Madeira a few weeks ago and have done it before in the Swedish mountains. When renting a private house, there is usually a "minimum number of nights" you need to book in order to rent the house, so it is usually not an option for a long weekend.
A few things to keep in mind: Preferably book the house through an agency, so you are a little more protected against possible problems and scammers. Also check how many bathrooms there are in the house - at least one bathroom per family is my recommendation.
Benefits
Are you a large family or traveling with friends? Renting a house often keeps the costs of the holiday down and makes it easier if you want to socialize during the day.
You can be to yourself and don't have to pack towels by the pool in the morning. Incredibly nice for an introverted "anti-paxer" like me.
It's so nice to go to the local store and buy food and try to figure out what toilet paper is called in the local language.
You can have breakfast in your pyjamas.
You don't have to pack your things by the pool when you go to lunch or go to bed. The inflatable flamingo can stay and bob in the pool all night.
The pool is always open! (Why do hotel pools often close at a specific time in the evening?)
The kids can wreak havoc as much as they want in the pool. (The only limitation is that moms don't like getting splashed!)
Easier to eat healthily when you can fix lunch boxes and breakfast yourself.
There is almost always a washing machine - very nice if you are staying a little longer!
Often private parking at the house.
Calm and comfortable - the children hang out with each other in the house and the adults can sit and watch the sunset by the pool without needing a babysitter.
drawbacks
Best for vacations where you will be staying in one place for the entire vacation and have no plans to move around.
Most often, private villas are not located in the center and a rental car is often necessary to get to restaurants and shopping.
You need to clean, shop and cook yourself during the holiday. Sometimes the very purpose of going on holiday is to avoid that.
It can be a bit tricky to check in and check out outside "working hours". There is most likely no reception or 24-hour service here.
You sometimes need to bring bed linen and towels with you - read the fine print before you book.
Often the cancellation rules for private villas are not particularly generous, but require full payment and no possibility of cancellation.
It can be difficult to arrive at the house on a holiday and have time to buy food before the shops close. Make sure you arrive at your destination on an "open" day.
Rent a villa in a hotel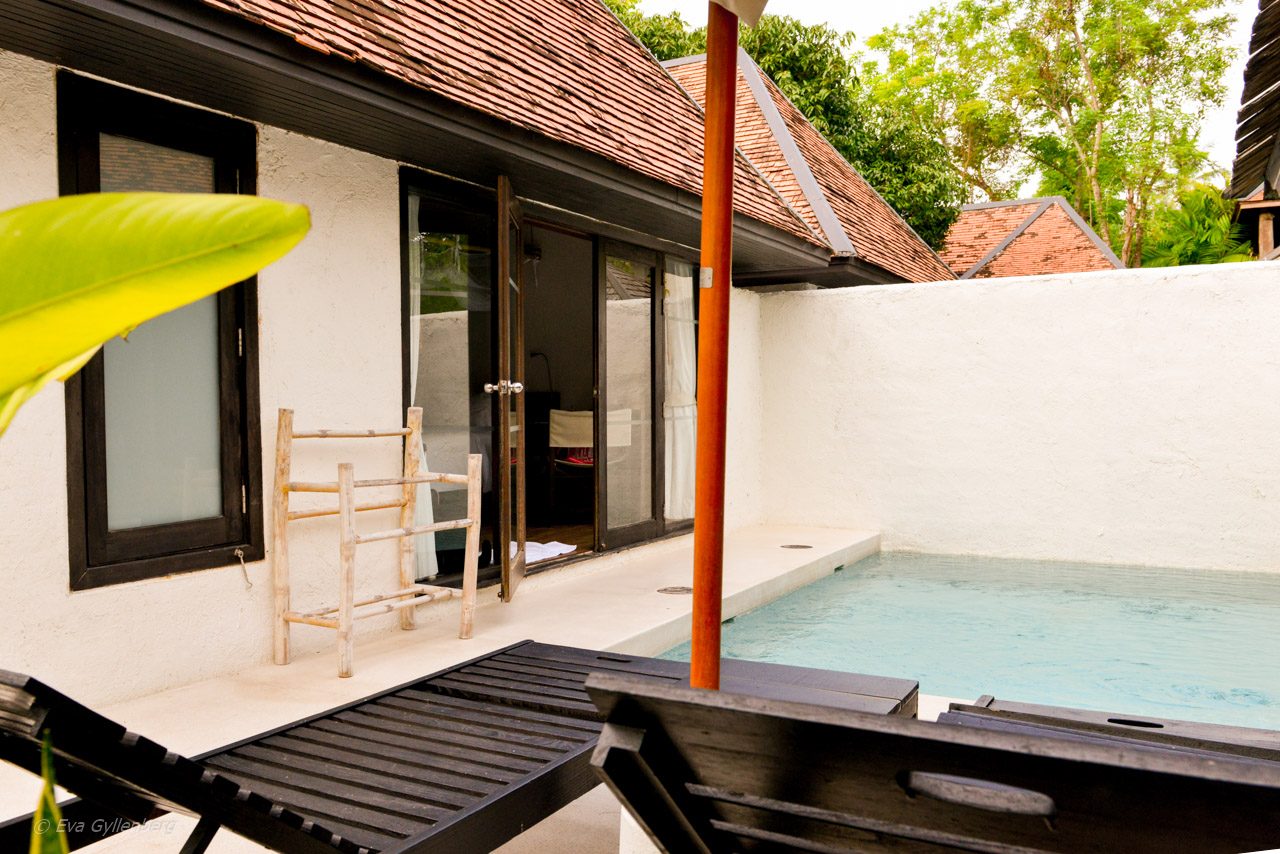 In many countries, hotels not only have hotel rooms, but also have villas with private pools on the hotel grounds. We have encountered this mainly in Asia, where it is common both in Thailand and in Bali. I really like this concept, as you can both have the privacy of your own pool and your own sunbeds, but at the same time get pampered with cleaning and served breakfast.
Benefits
Many hotels are very centrally located, so you get the luxury of living privately in a villa, but within walking distance to restaurants and entertainment.
You don't have to clean, make the bed and cook breakfast. Here you have the hotel's full service, but in the privacy of the villa.
Easy to check in, as the hotel usually has very generous check-in times.
You don't need to bring bed linen, towels or shampoo.
Often generous cancellation policies, as it is a hotel.
The pool is always open for pool parties!
The kids can run wild almost freely in the pool, as long as they don't disturb the neighboring villas.
drawbacks
The villas in the hotels usually do not have kitchens, but only bedrooms and bathrooms. Those who choose this accommodation option are probably not usually looking to cook themselves.
The villas within the hotel areas are usually smaller than the private villas, which is understandable – it's basically just a hotel room in a private house with a small garden (and pool).
Often a rather expensive option and large groups usually need to book several hotel villas to get a place.
You don't have to think about the problem of arrival during a holiday, the hotel is always open and you are guaranteed toilet paper.
You can't eat breakfast in your pajamas.
No washing machine - you can hand in the laundry to the hotel.
No private parking.
Rent an apartment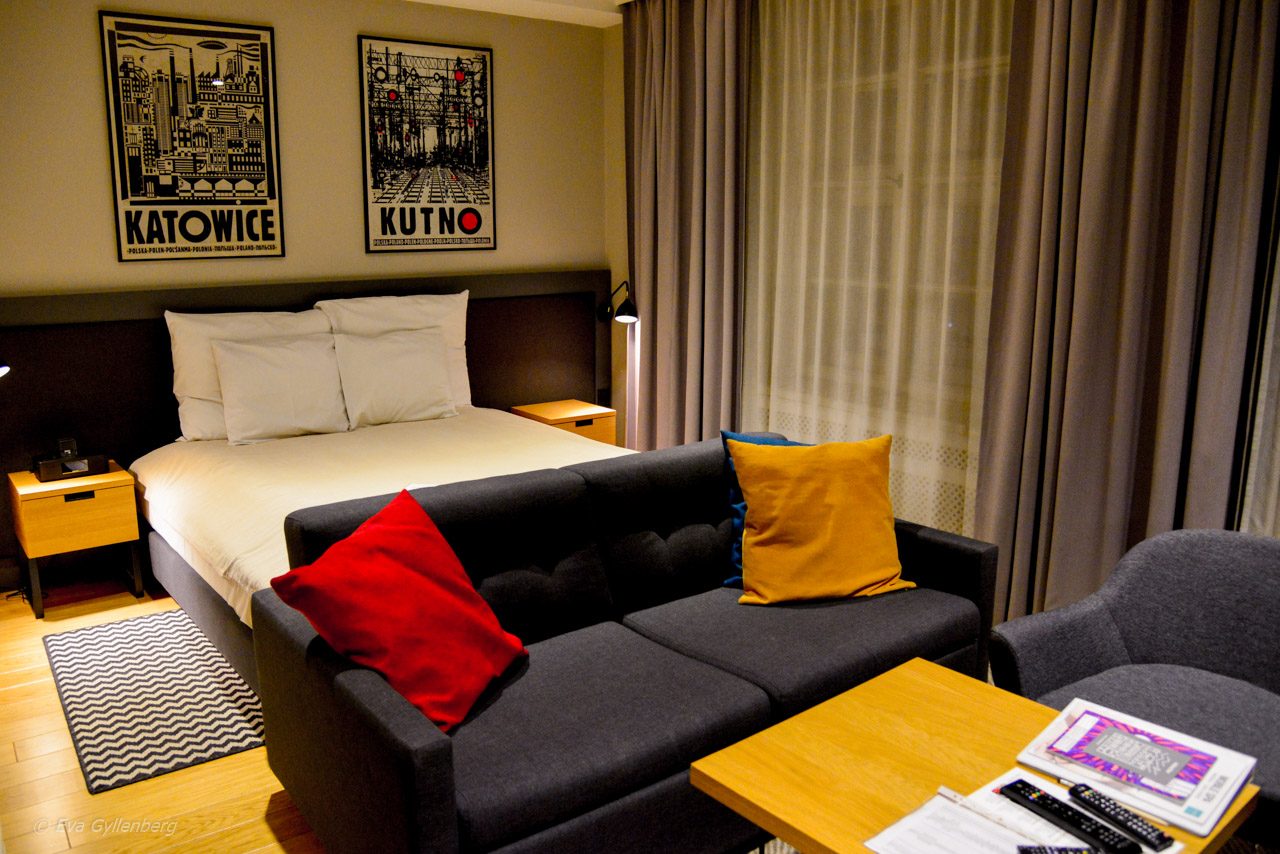 We don't often rent an apartment on vacation, but we have on our trips to Australia (see picture above), Iceland and Krakow. The main reason we chose an apartment hotel in Iceland was because it was incredibly expensive with regular hotels and we saved a lot of money by cooking our own breakfast. In Australia, we rent an apartment mostly because we feel at home and like to shop for food and cook and live among "the locals". 🙂
Benefits
You have a kitchen and can cook your own food and save money.
Often an affordable option if you are a family, easier to find large apartments than large hotel rooms.
You can have breakfast in your pyjamas.
Easier to eat healthily when you can prepare lunch boxes and breakfast yourself!
Apartments often have a washing machine - nice when you're staying a little longer.
drawbacks
Apartment hotels often do not have breakfast service, if you want to eat breakfast you have to go out on the town.
If I go on a short weekend trip, I want to take the opportunity to take it easy and not think about shopping, cooking breakfast or making the bed. Therefore, an apartment is not an option I would choose if I stay shorter than 5 days at the destination.
Aparthotels rarely have 24-7 check-in service, make sure you have contacted the reception in advance so you can check in anyway. Often, however, key lockers and code locks solve the problem of late arrival.
Stay in a hotel on holiday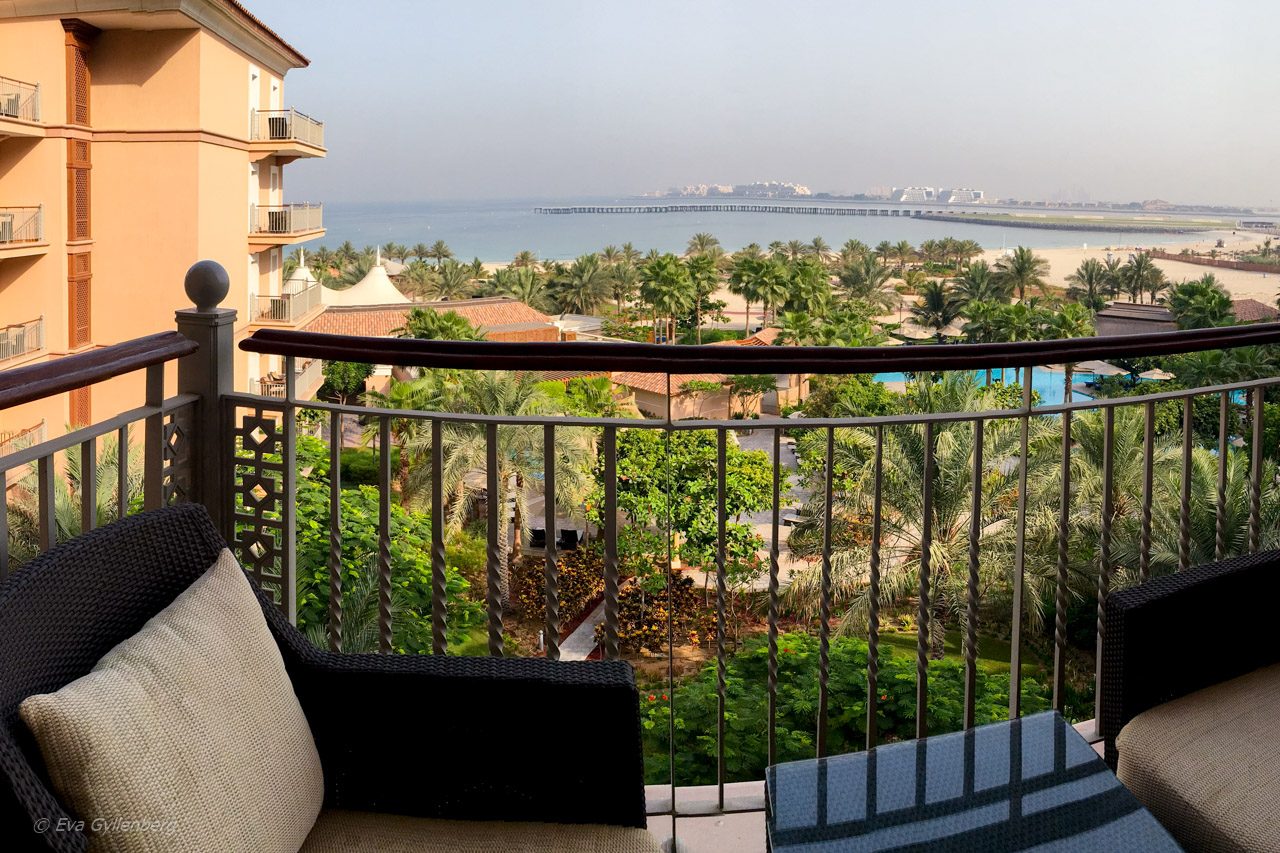 I have to admit that I love staying in hotels. To avoid thinking about everyday chores and cooking for a few days and really "have a holiday". But there are times when hotels are not the best option.
Read more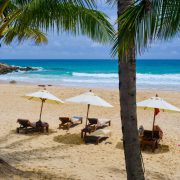 Benefits
Hotels often have very central locations with proximity to restaurants and services.
Rarely problems with check-in - neither on holidays nor at night.
You don't have to clean, cook and buy toilet paper.
Room service. When I was ill in Singapore, I called room service for everything, a real advantage of a good hotel.
Good option if you are traveling around - you can always book a hotel for a single night.
The security of a hotel is often perceived as higher than the other options.
drawbacks
It can be difficult to find hotel rooms if there are many in the family and you don't want to sleep in different rooms. We (who are "only" three) have difficulty finding hotel rooms that take an extra bed. I can't imagine how difficult it must be to find hotels suitable for a family with three children.
Be prepared to queue for the breakfast table and get up early to get a sun lounger by the pool. Here you need to adapt a little.
You can't eat breakfast in your pajamas.
The pool closes in the evening, usually before you've had time to take that evening dip.
The kids cannot roam free in the pool and sometimes inflatable animals are not allowed.
No washing machine - you can hand in the laundry to the hotel.
Can be expensive with parking.
You don't need to bring towels, bed linen or shampoo.
Can be a little more difficult to socialize together in larger groups, hotel rooms usually do not have any large social areas.
Can be quite a race between the hotel rooms if the kids want to keep up with each other.
How do you think about accommodation when you go on holiday? What do you prefer when you travel? To rent a private villa, hotel villa, apartment or hotel room?
Want to read more of my travel tips? do not forget to like Rucksack on Facebook!
Have you been here? What did you think of the destination?
Been there - didn't like it!
0
Not keen at all to go here!
0
Eva Gyllenberg
Travel blogger, gastronaut, photographer and family adventurer with over 55 countries in his luggage. Eva loves trips that include beautiful nature, hiking boots and well-cooked food. On the travel blog Rucksack she takes you to all corners of the world with the help of her inspiring pictures and texts.