One of the best things we know when we travel is to have the opportunity to meet wild animals and especially we love to see whales! Humpback whales, sperm whales, beluga whales, killer whales, herring whales, dolphins - now only blue whales are left to see on our list! In order to go whale watching and meet whales, you need both the right season, the right weather and a great deal of luck. Here are our 4 favorite places to meet the giants of the sea.
#1 Queensland, Australia
Off Brisbane and Moreton Bay on Australia's east coast is some of the best whale watching in the world! Here, over 3000 humpback whales migrate over 1000 miles each year from the cold waters of Antarctica to the warm waters of the Great Barrier Reef to give birth to their calves. From June to November, you can meet jumping giants here (see the picture above) and newborn calves together with their mothers. With great respect for the whales and with lots of exciting information and facts, you will get involved Brisbane Whale Watching a fantastic day at sea. Nowhere else have the whales come this close to us in the boat. When they play in the waves and wave their fins, it feels like they are actually waving to you.
More places in Queenland where you can catch a glimpse of the whales include from the beach on Fraser Island, from a boat in Hervey Bay and from the beach on one of the barrier reef paradise islands.
Humpback whales are the third most endangered whale in the world, but the whale population is increasing by 13% per year.
#2 Saguenay Fjord, Canada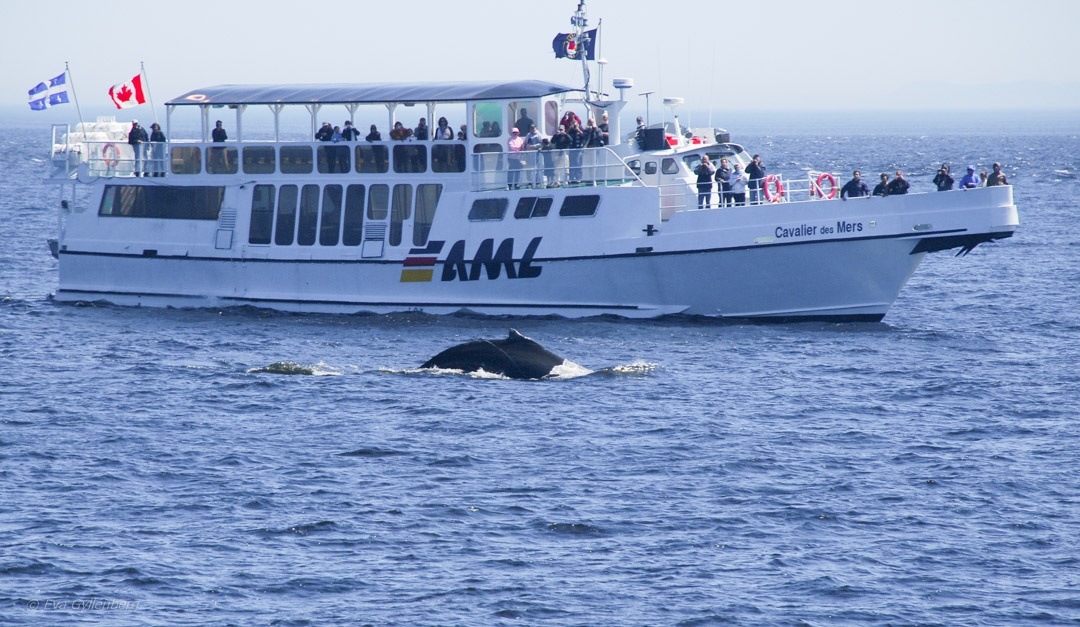 In the Saguenay Fjord in Quebec, large numbers of whales gather to eat krill. Here outside Baie Sainte-Catherine/Tadoussac, we have undoubtedly seen the most different species of whales in one and the same place during a whale watching: Here we saw beluga whales, herring whales, minke whales and humpback whales, on the same boat trip! The humpback whales are always fun to come across as they love to jump high with big belly splashes. The herring whales are the second largest whales in the world, which means that even small whales are very large. There are also supposed to be blue whales here, but they are very rare and we were not lucky enough to see any.
An adult herring whale in the southern hemisphere can be 20 to 27 meters long(!)
#3 Kaikoura, New Zealand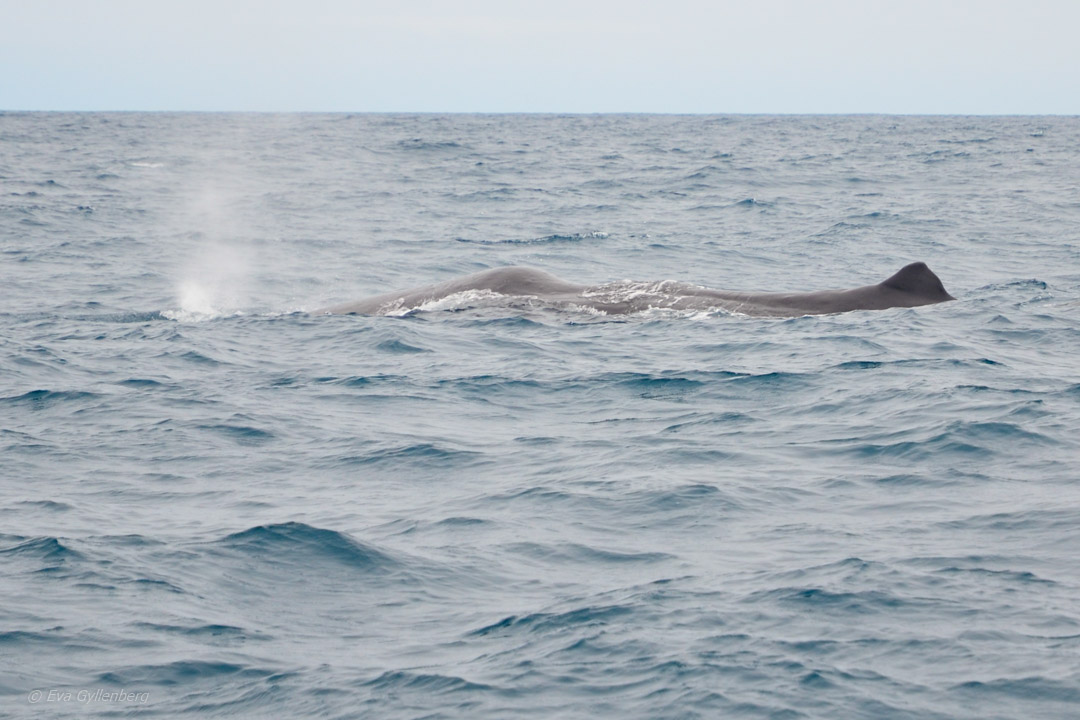 At Kaikoura on New Zealand's South Island, a continental shelf lies closer to land than anywhere else in the world. Here, the seabed plunges steeply into the depths and therefore attracts really large mammals that want to eat their fill of giant squid and other shy deep-sea animals in a large underwater ravine. The most common visitors here are sperm whales (of which we saw several) and various kinds of dolphins, but humpback whales, killer whales and blue whales also pass here.
Between the 18th century and the late 20th century, the sperm whale was hunted for its oil/wax, which was used for, among other things, candles and ambergris.
#4 Anacortes, Canada
At Anacortes in the San Juan Islands between Vancouver and Seattle you will find both permanent resident killer whales and seasonal migratory killer whales. The killer whales live in flocks, which means that you will often see a large number of animals. The killer whales are curious and it feels like they are watching you as much as you are watching them. We were lucky enough to see the majority of minke whales together with the killer whales, which was certainly quite unusual. Even if they are not enemies, they usually stay away from each other. Here in the area you can also see humpback whales, if you are here in the right season.
Killer whales live in herds of 5-25 animals, but sometimes groups of up to 150 members have been found
Other places for whale watching
Madeira
We went whale watching, but didn't see a single whale. Were we unlucky, or are there worse opportunities to see whales in Madeira? Read more about our whale watching here.
Western Australia
Western Australia is a whale-safe area, as the whales migrate past here on their way to/from Antarctica. We stood on land and saw southern capers swim by just a few hundred meters from land in June. There is organized whale watching from several locations, mainly from Augusta.