Going on a road trip has been a bit of our thing in recent years, the ultimate way to be able to go where you want and not have to take into account either timetables or other travellers. Therefore, it was hard not to rejoice a little inside when we had the opportunity to roll out the rental car on Maui's "the road to Hana" - the road to Hana. The road which, year after year, is on lists of the world's most beautiful roads.
The road to the town of Hana on East Maui was built almost a hundred years ago to connect the villages in the thick rain forest with the rest of Maui. Building a 10 mile road might not sound like a feat? But to understand the challenge of this road construction, one needs to have insight into Maui's topography. Maui consists of two large volcanoes that have merged into one island, whose rock walls slope steeply into the sea. There simply isn't much room to build a road to get around the island. So the road needed to be dug and blasted into the cliff edge, resulting in a scenic (but paved) road with over 50 bridges, lots of greenery, over 500 bends and beautiful views.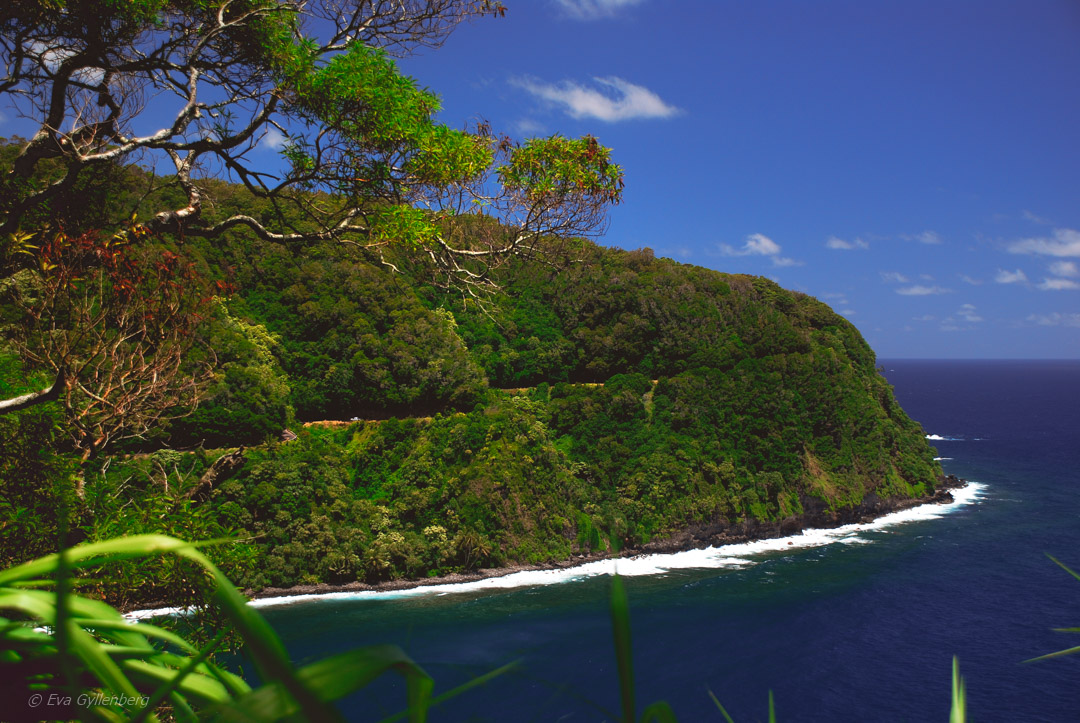 Google maps is usually a very reliable tool when you are on a road trip, but when it comes to the road to Hana, the timing is of the more optimistic kind. Google thinks it should take 2 hours to reach Hana from the start in Kahului. I'd say 5 hours to Hana and (with any luck) 2 hours back is more realistic. Because even though Maui is not nearly as full of tourists as Oahu, this is where a large part of the island's tourists hang out. And as a tourist, you are not in a hurry, but slowly slide along with gesturing arms in your rented Mustang convertible. In addition, when there are more than a handful of interesting stops along the way and it takes time to find both parking spots and places to eat, the road to Hana quickly becomes a long all-day excursion. However, sacrificing a beach day in Hawaii for a day in the car is definitely worth it, but a little preparation is needed to make the most of the day. We found some favorite stops along the way, at waterfalls and wild beaches, through jungle and bamboo.
Actually, we didn't drive the "road to Hana", but we drove the "road to Hana and a little more" before turning around, so our trip lasted more like 6+2 hours. It is possible to drive past Hana and not have to turn around, but the road becomes very narrow and full of holes and bumps, so I recommend turning around Palapala Ho'omau Church unless you have a large 4WD and the rental car company approves you going around the whole way.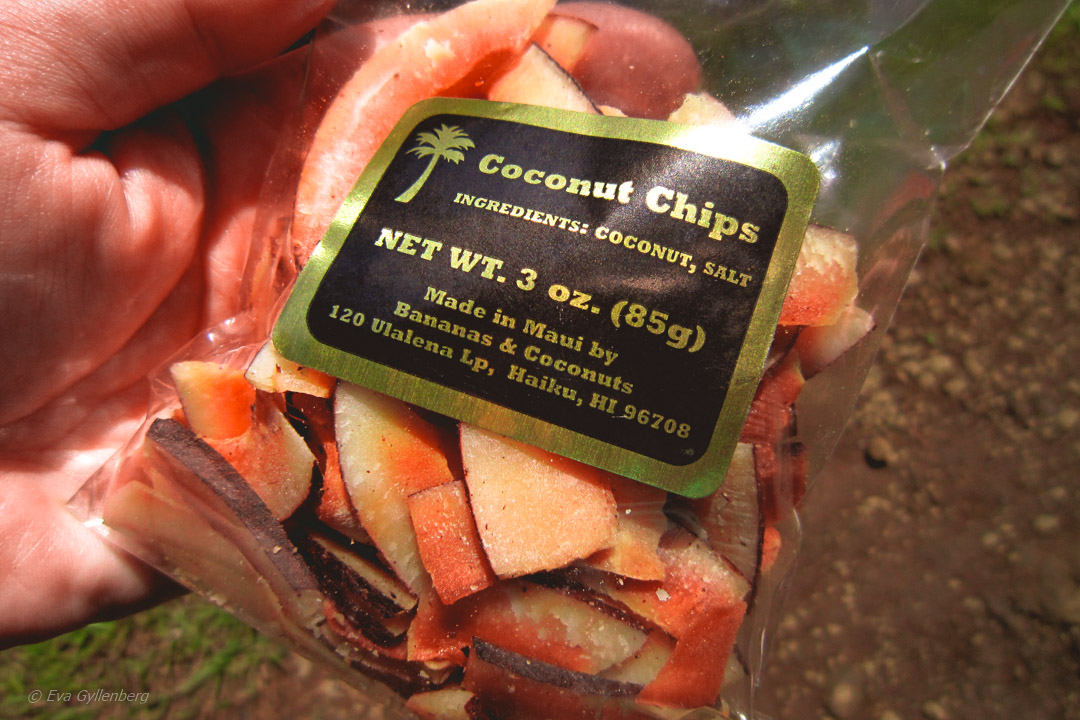 Stop 1 – Fill the car with snacks
There aren't too many places to eat after the road, but you will drive past lots of "road shacks" with snacks. Take the opportunity to fill up the car with smoothies, freshly squeezed juice, freshly harvested mango and pineapple, coconut chips and banana bread so you don't have to be hungry. If you like fruit in bread, you will love banana bread! For my part, the salty coconut chips were a better choice, I classify banana bread as a "nice to have tried" rather than a treat I will buy again. The smoothie with sugarcane juice, apple banana and pineapple was a real hit, however!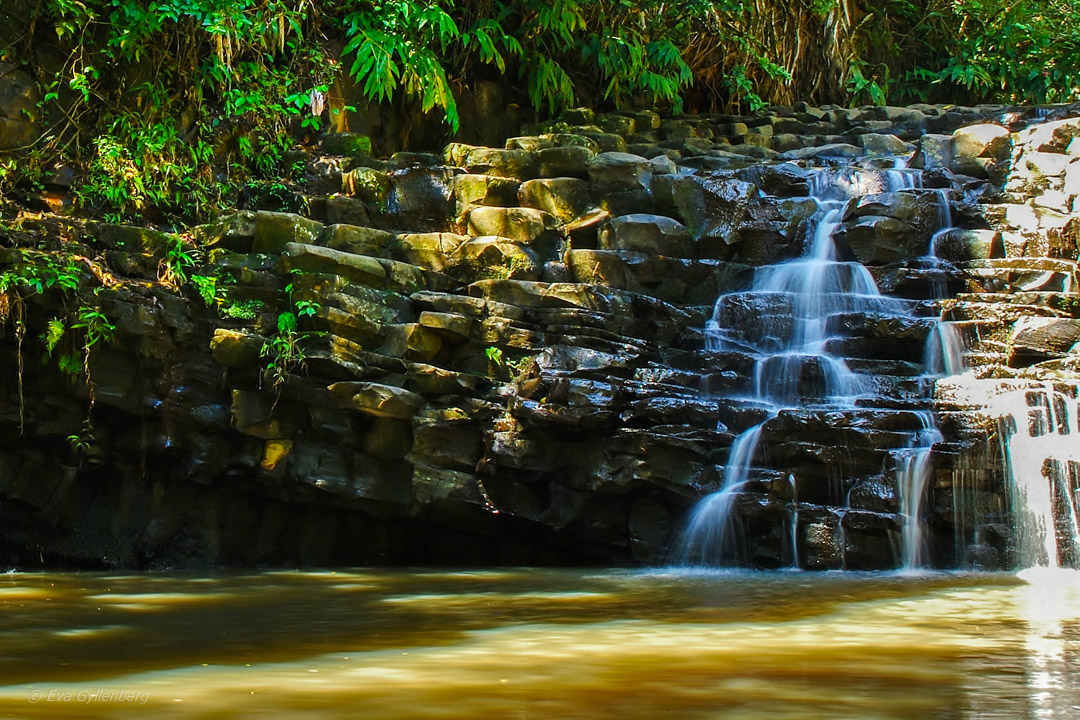 Stop 2 – Twin falls
One of the first waterfalls you pass on the way is twin falls, with a small parking lot and a shorter hike to several waterfalls. If there are a lot of cars in the parking lot – ignore stopping. These cases are neither particularly high nor particularly unique. There will be more beautiful waterfalls further on - in fact so many that I don't even know the names of all the waterfalls we saw...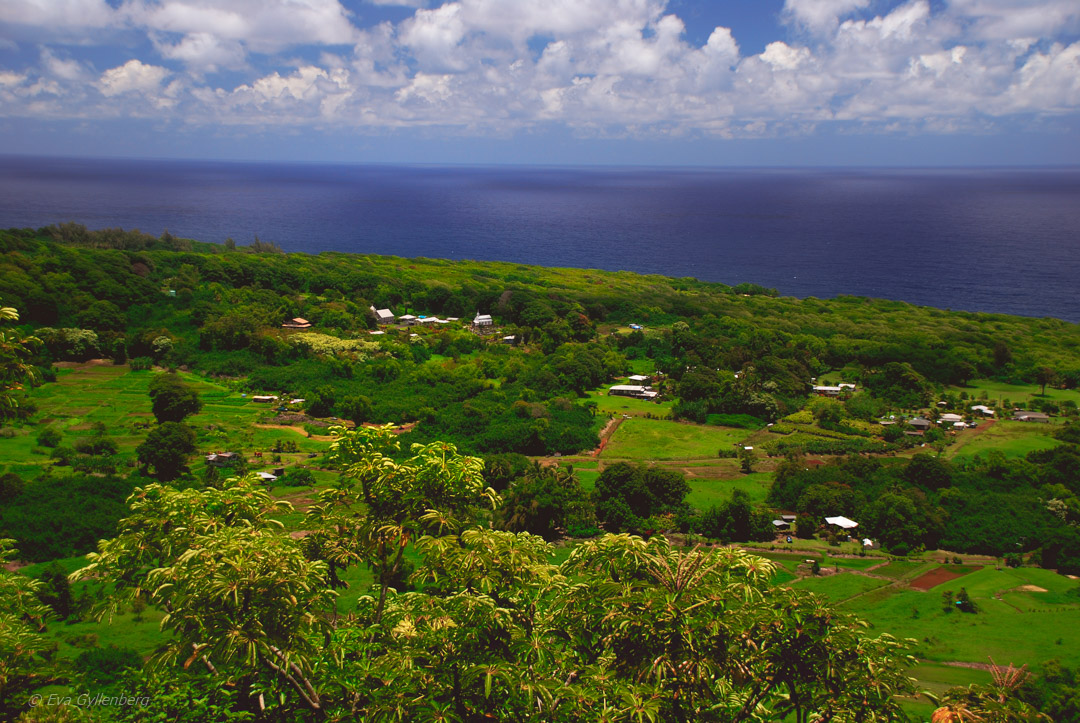 Stop 3 – Wailuaki bay lookout
There are plenty of quick stops for lookouts along the way. As most of the stops are on the "ocean side" of the road, it is actually easiest to stop here on the way back from Hana. One of the finest views offers Wailuaki bay on, so worth stopping here if there is free parking.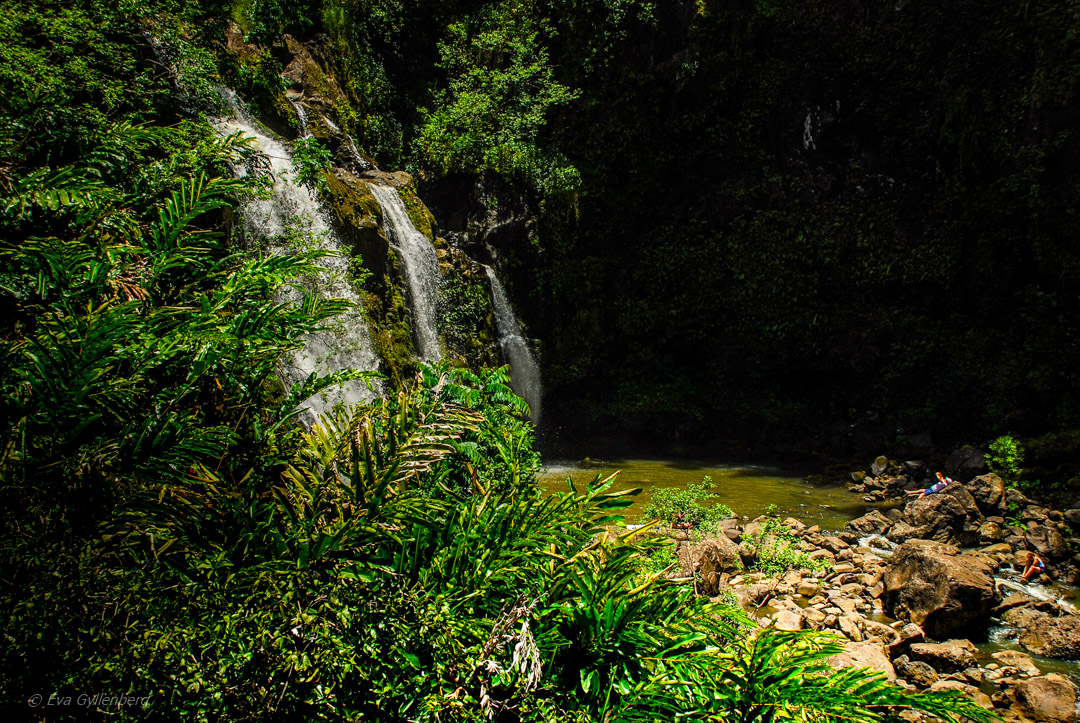 Stop 4- Upper Waikani Falls
All tourists seem to love swimming in waterfalls, but to manage to swim along the way you need PLENTY of time and keep an eye on the rain so you don't get into trouble with rising water levels and flying logs. We settled for hiking to the waterfalls and enjoying them on dry land. One of the finer cases is the three currents in Upper Waikani Falls.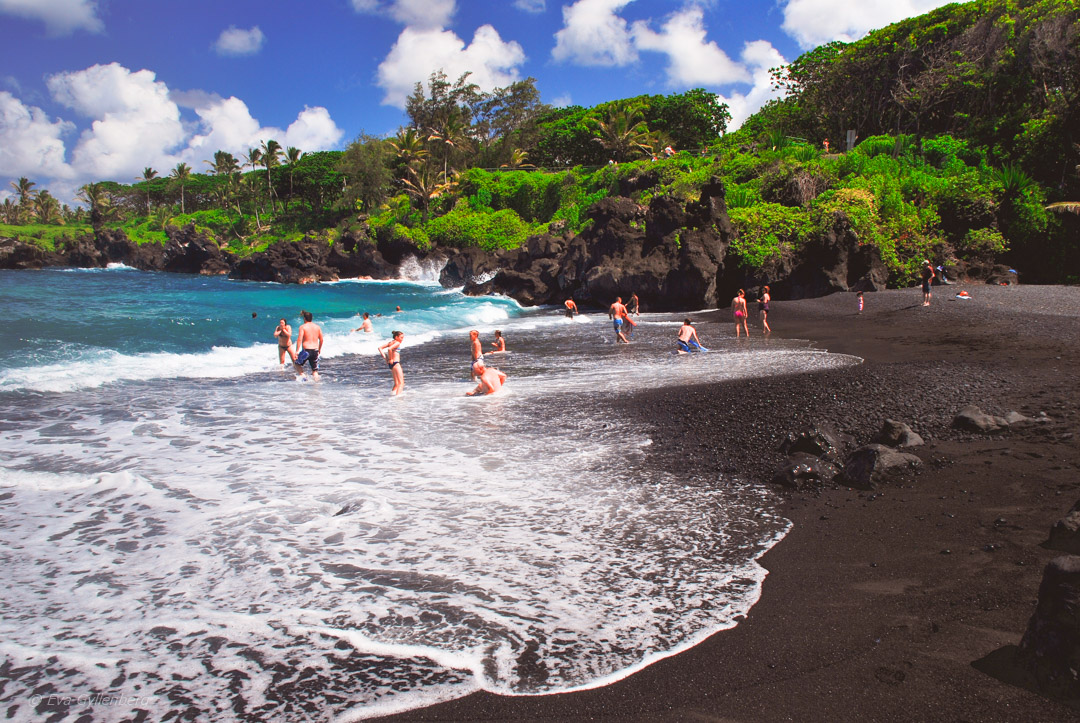 Stop 5 – Wai'anapanapa State Park
At Wai'anapanapa State Park it turned out to be quite a long stop for us and a visit to Maui's most beautiful beach Pai'iloa Beach– a pitch black lava beach filled with small soft black stones and clear water. Here you can wander around to large seabird colonies, lava tubes, blowholes, natural rock arches and caves. Sometimes it is possible to swim here, but often there is a warning for jellyfish and currents. Best stop along the Road to Hana!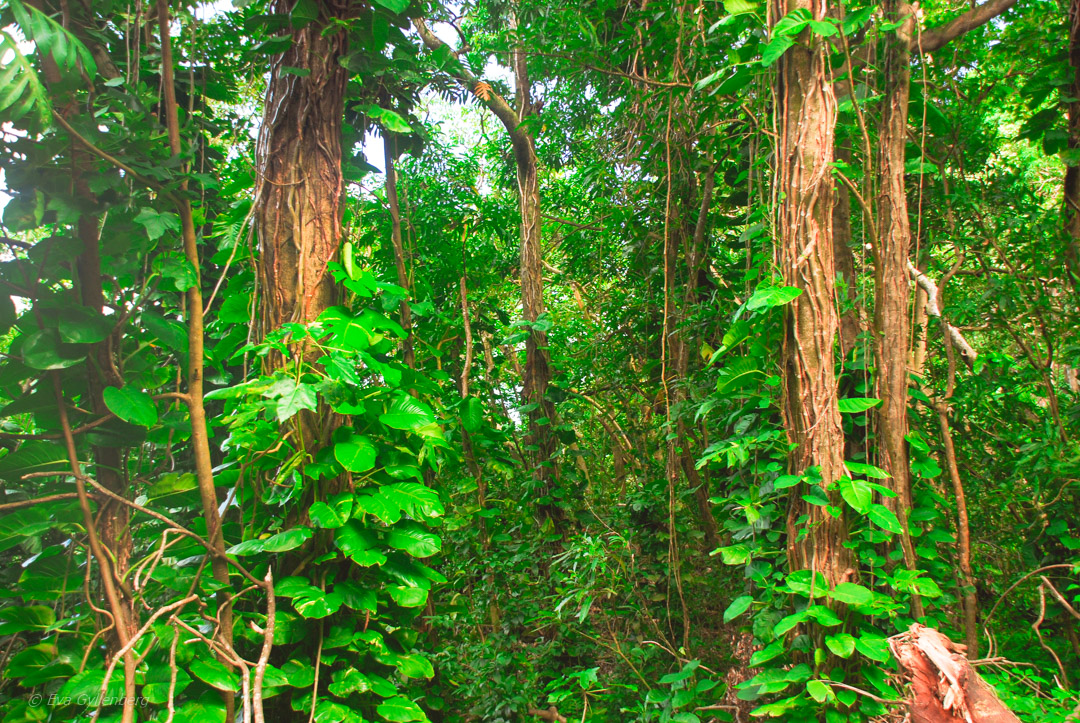 Stop 6 – Hana
A real sleepy town despite the amount of tourists that pass by here. If you're lucky, you can find an OK lunch here, otherwise just drive by. Zzzzzzzzzzz……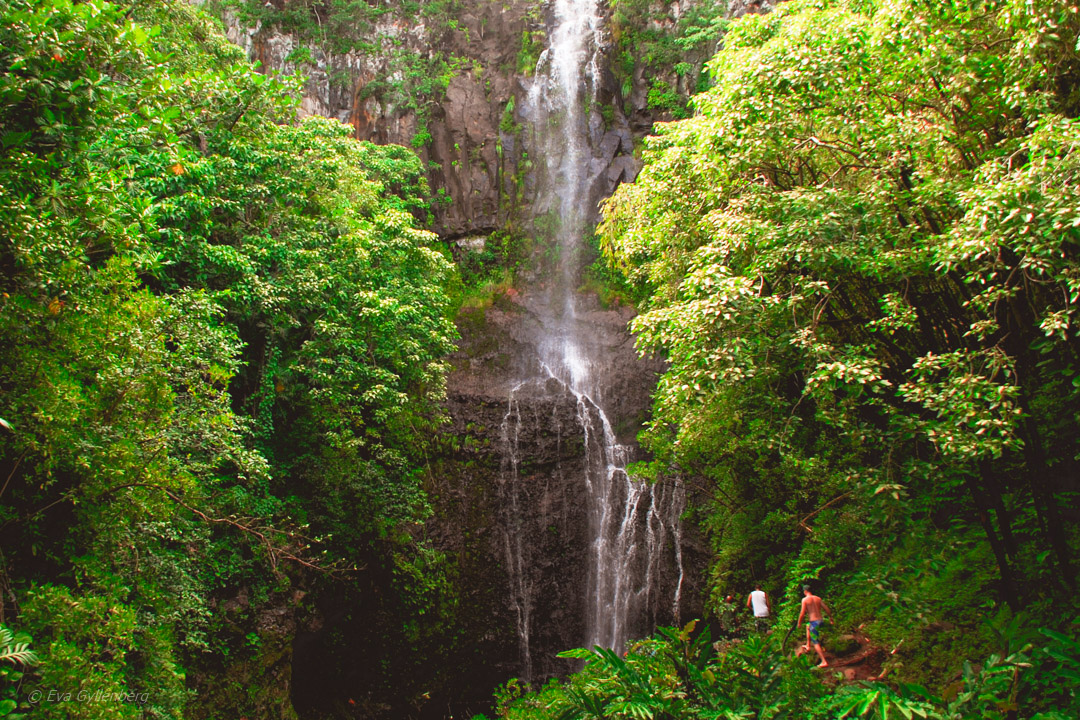 Stop 7 – Wailua Falls
Shortly after Hana, you will come to Wailua Falls, a really nice and high fall right next to the road. Very popular to stop at, but with few parking spaces.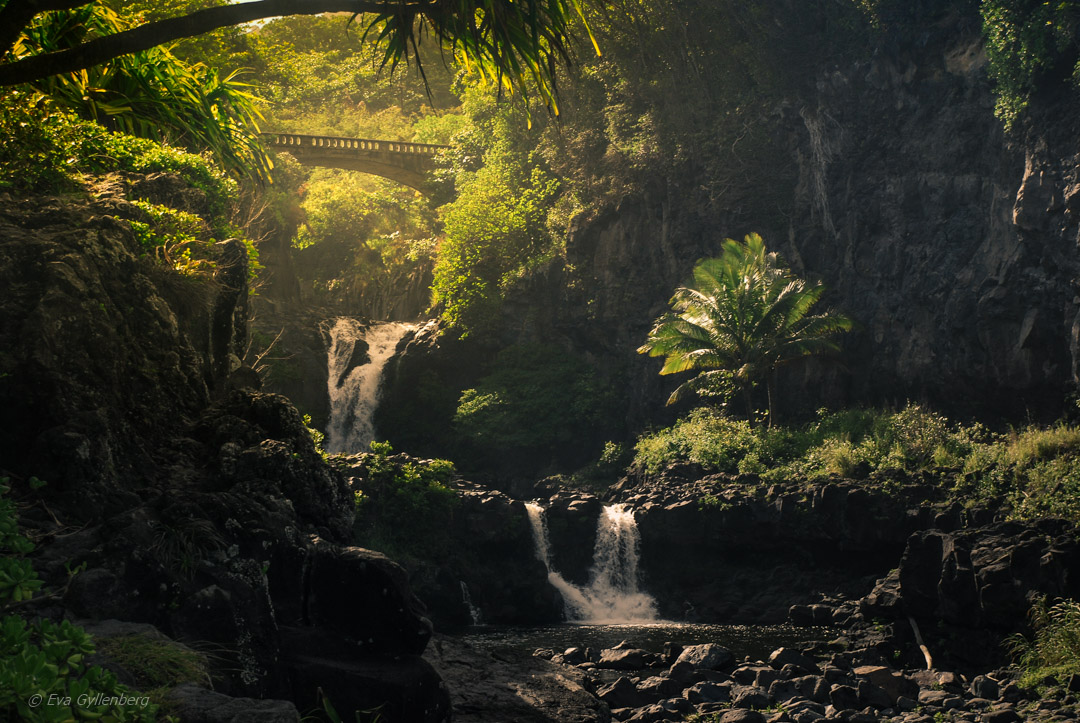 Stop 8 – Pools of O'heo
Pools of O'heo is a part of Haleakala national park, so you need to pay admission if you haven't been to Haleakala in the last 3 days (admission is valid for 3 days). However, this area has been closed for periods, when larger landslides have occurred in the area during periods of heavy rain. Definitely the most beautiful waterfalls after the road, both the hike here and the waterfalls under the bridge are real gems.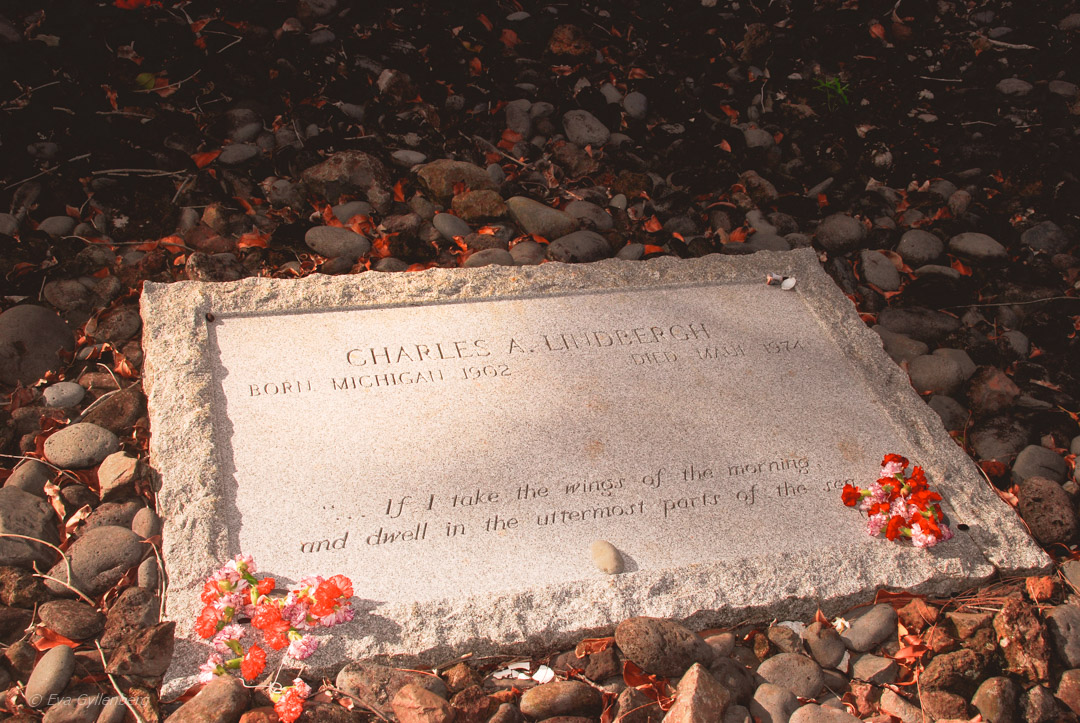 Stop 9 – Palapala Ho'omau Church – time to turn around
One of the most famous men of the 1920s, Charles Lindbergh, is said to have said that he would "rather live a day in Maui than a month in New York." Perhaps that is why he chose to settle here at Hana and also chose to bury himself here in the peace of Palapala Ho´omau church. Now you've reached the tipping point - it really is time to turn around, especially if you live in one of the West Maui resort areas.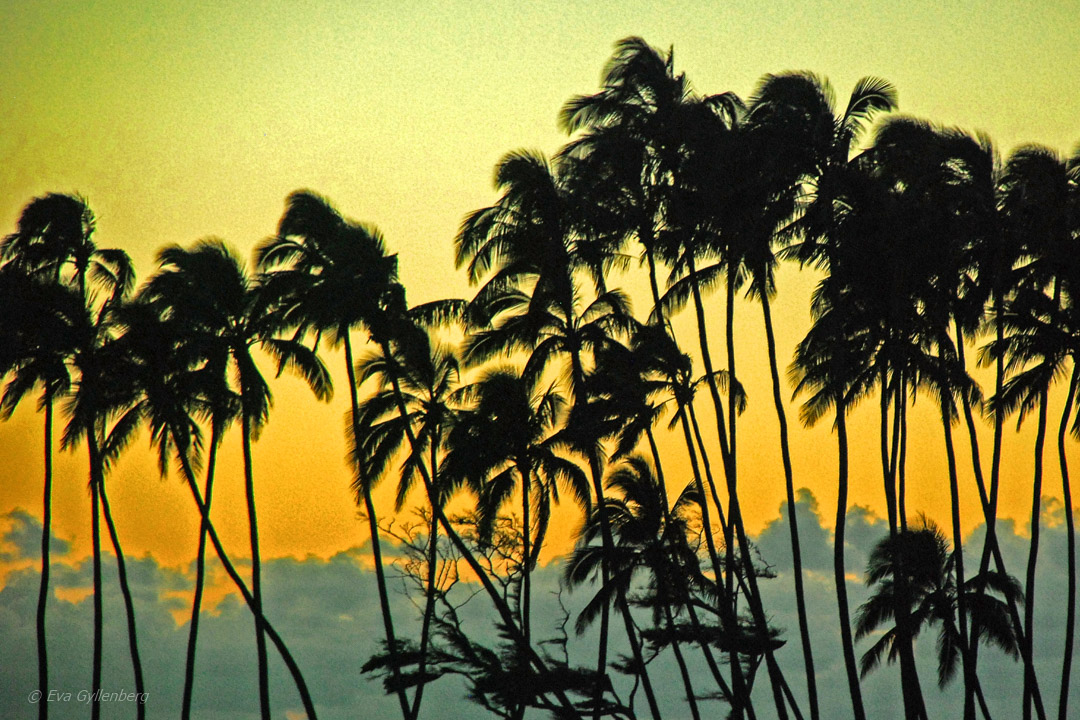 Summary of The Road to Hana
So, what did we think? Is it one of the world's most beautiful roads? Yes, it definitely qualifies somewhere in the lower part of our top ten! Perhaps more like a lovely driving experience than a beautiful road, even if it has its highlights. But if you haven't done a beautiful jungle drive before, this is a must if you are in Maui.
Tips for driving the Road to Hana
Start earlier in the morning than you thought, because everything takes longer than you thought! Especially if you live on West Maui, then you need to add 2+2 hours to the itinerary. There is a good app to download to your mobile so you can keep track of where you are and the time, otherwise a good map and GPS is a must. It's no fun driving back from Hana in the dark…
Bring a packed lunch! Especially if you have picky kids with you, it can be a very boring (and whiny) day with hungry tummies otherwise. The food after the road is not great.
Be prepared for someone in the family to get motion sickness! It is very curvy, so everyone has to watch the road. No toads or mobile phones may be touched while driving. Sometimes it's nice to drive with the window open to get some extra fresh air.
The area of ​​East Maui receives large amounts of rain each year, which is why it is so green here compared to the rest of the island. Bring a rain jacket so you don't get kissedviken if it rains constantly after the road.
Swimming in freshwater springs at waterfalls in the tropics has its risks. You should be aware that leptospirosis is in Hawaii and that you can become seriously ill if you happen to be infected.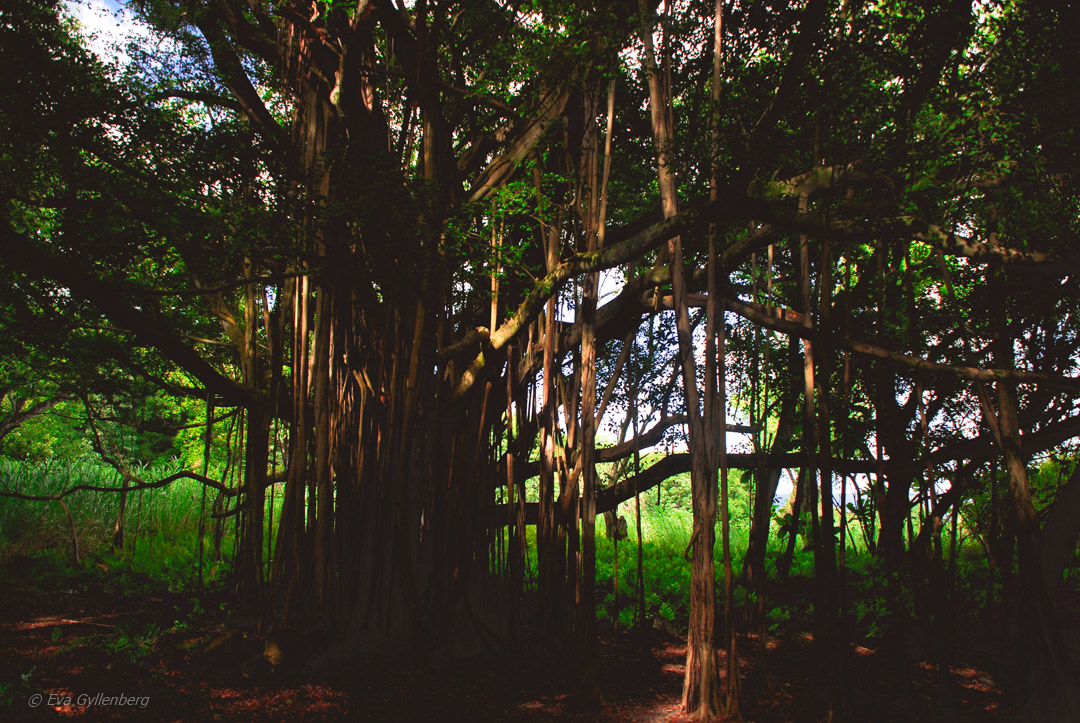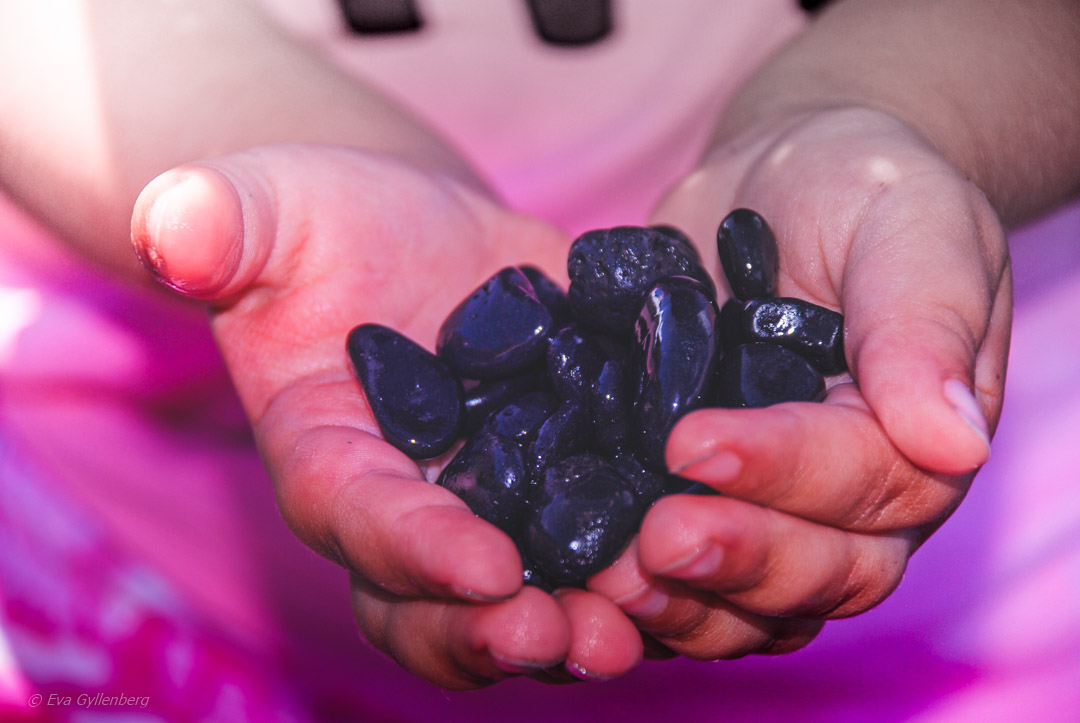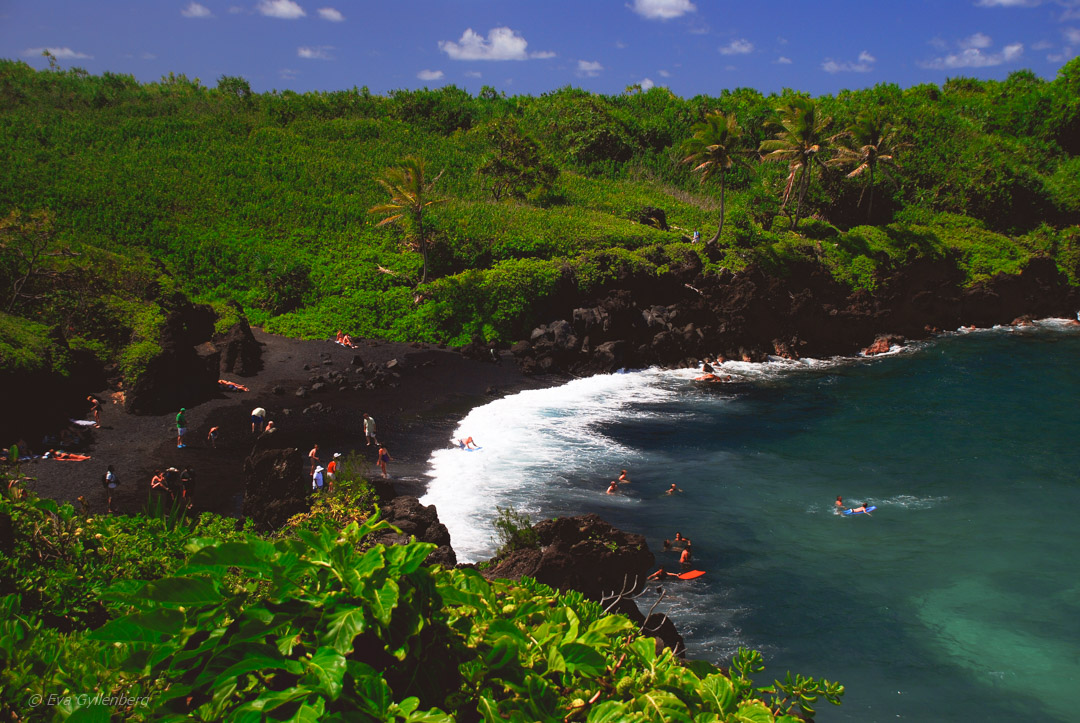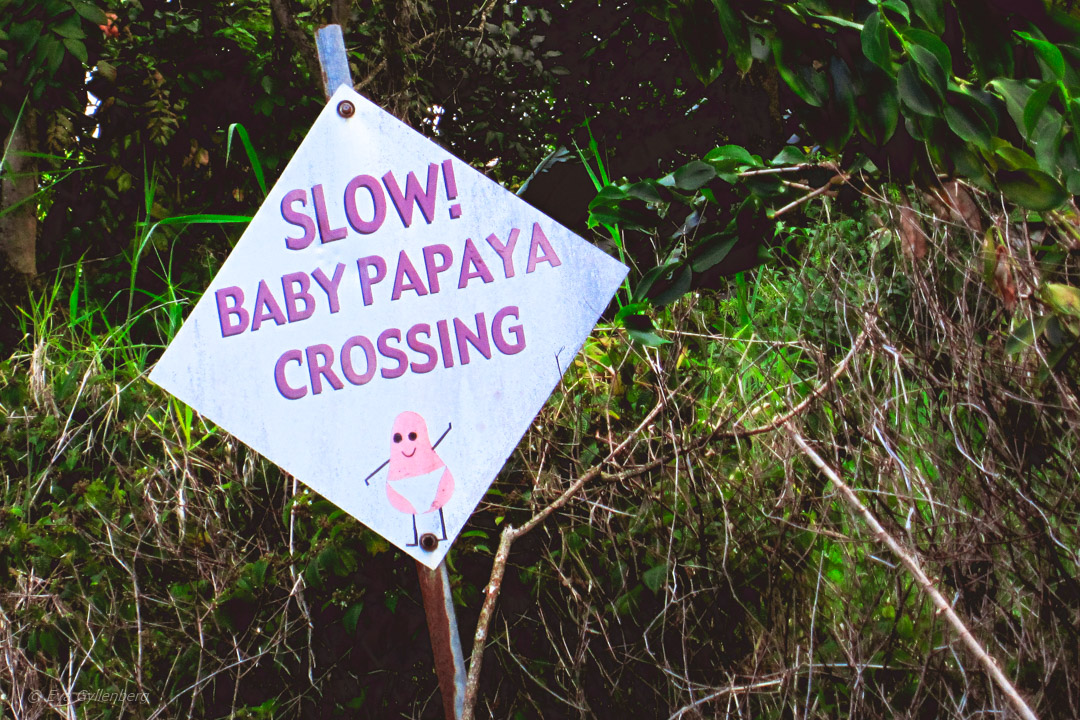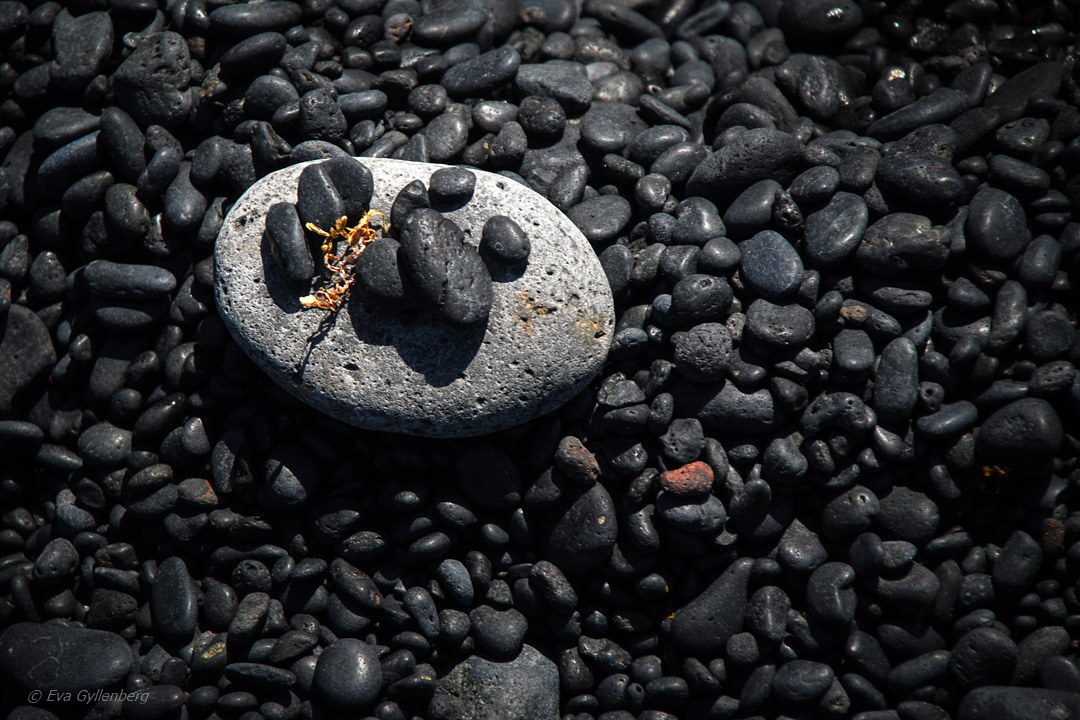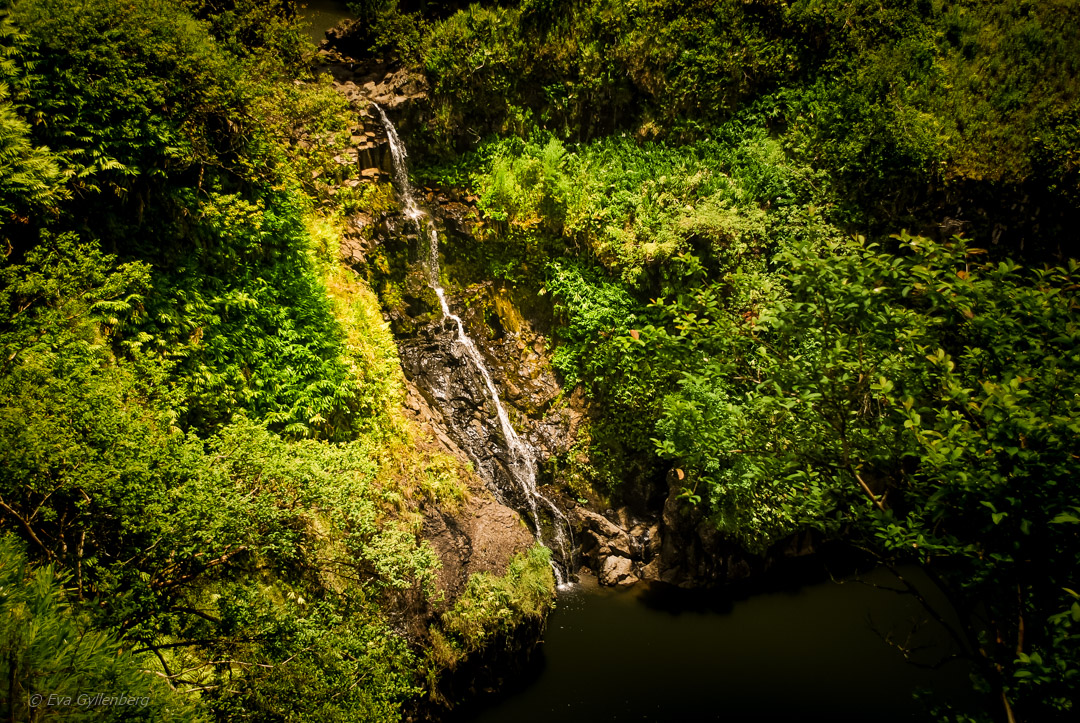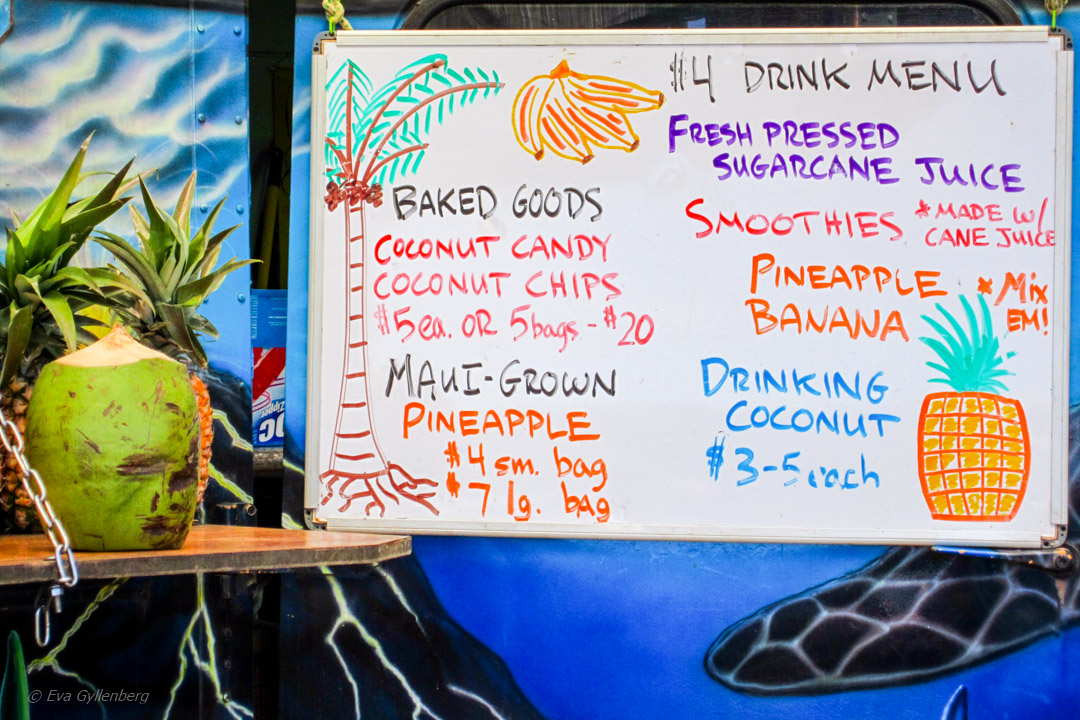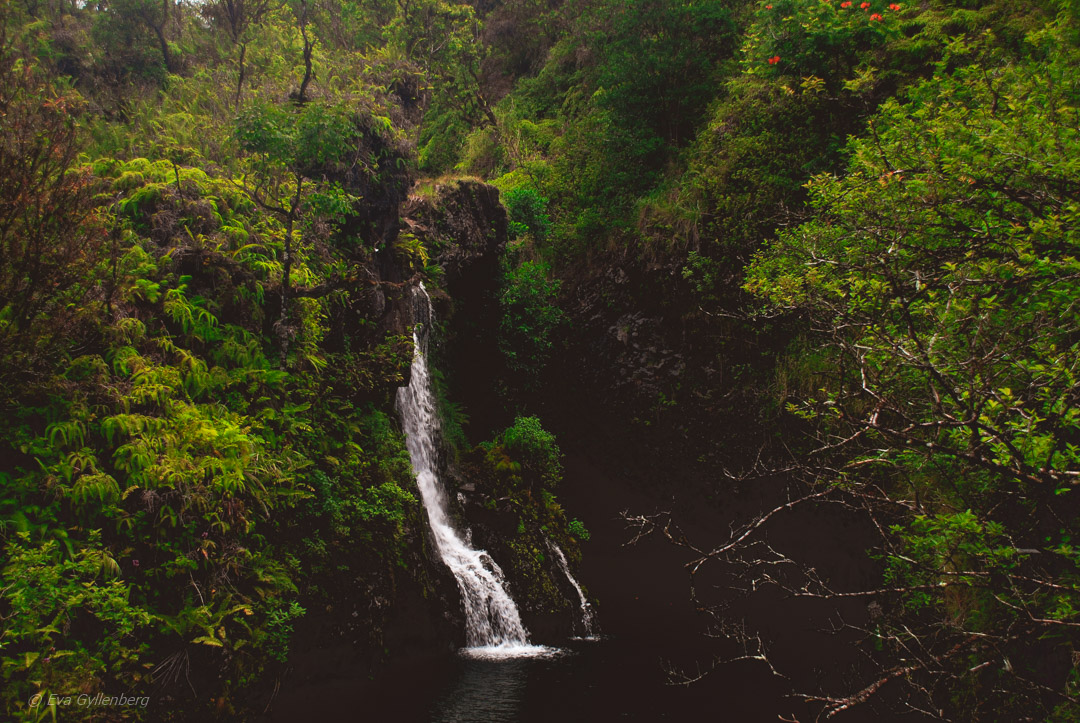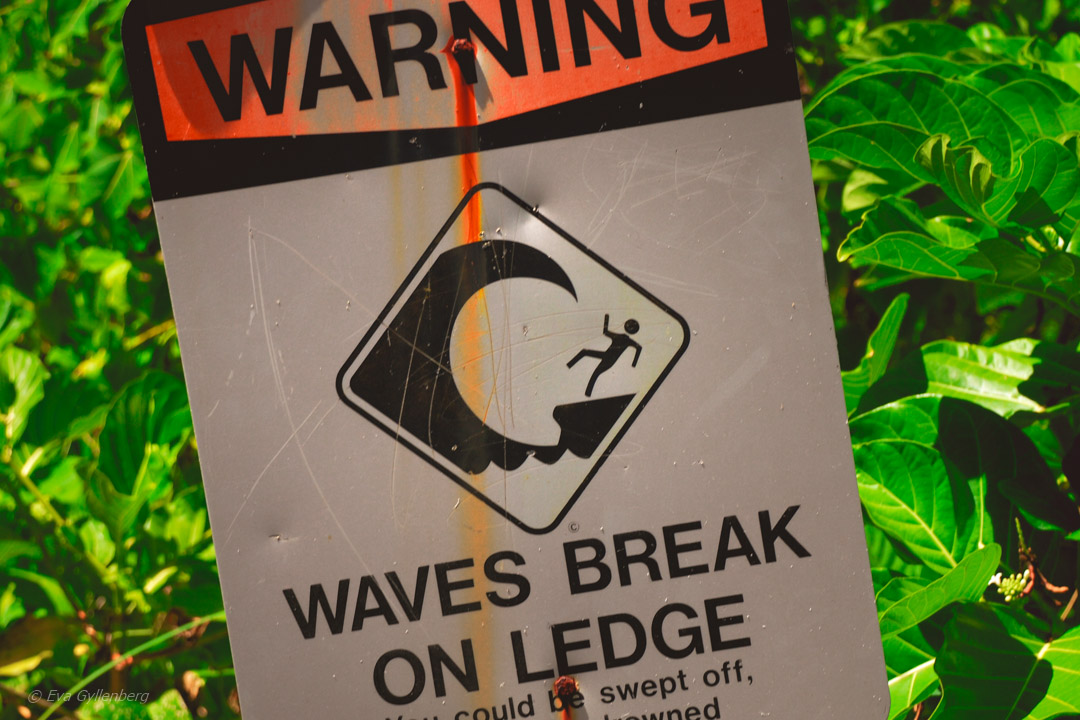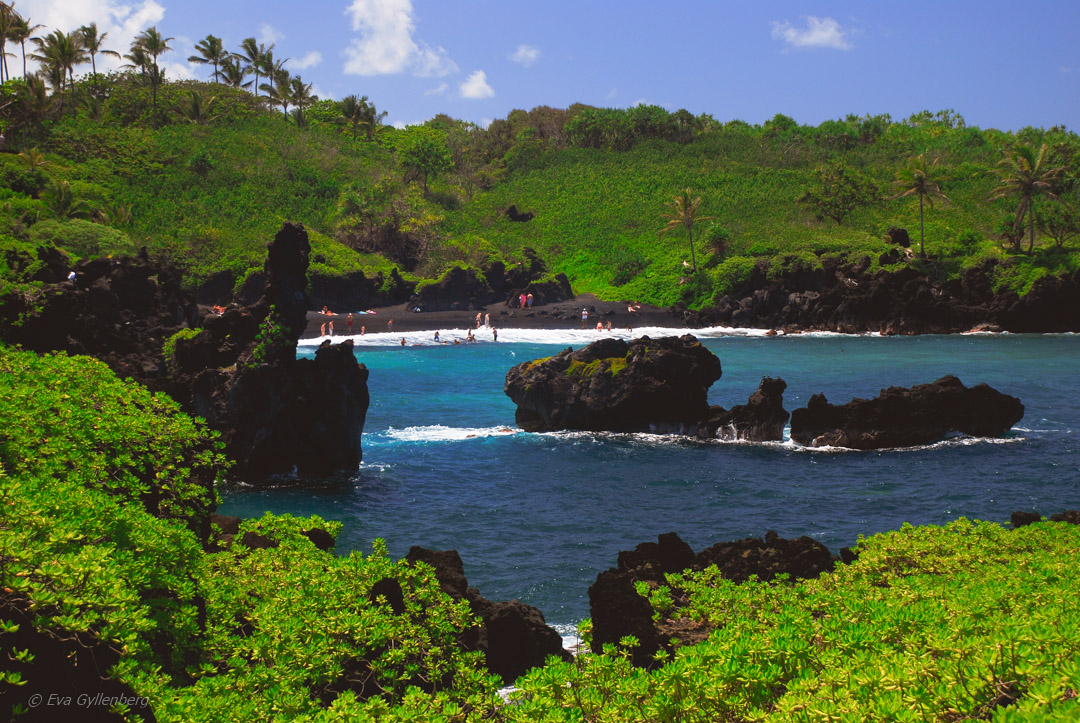 Want to read more from Hawaii?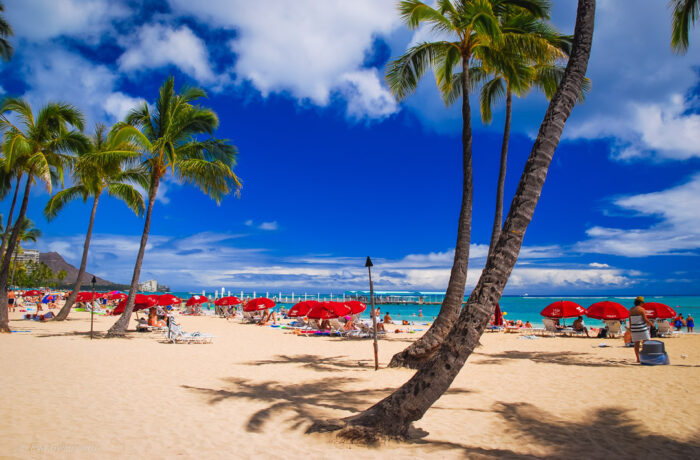 Oahu in Hawaii can be compared to the Swedes' charter favorite Majorca. But there are still some…
January 3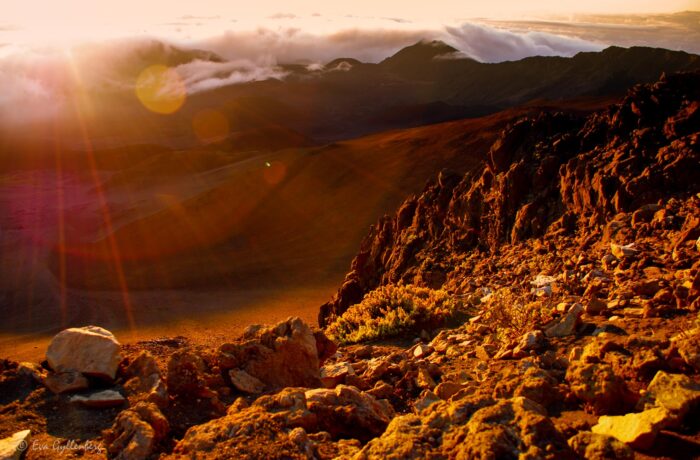 It's not often I get up at 03am when I'm on holiday,…
December 5