The sun is about to set over the windswept boathouses in Ulvöhamn. It scents of the sea, old fishing nets drying in the sun and maybe there's also a hint of sour stromming party in the air. We stroll along the car-free dirt road through the village among blooming lilacs, seagulls screaming and red fences. This is as much Swedish glory as you can get. A visit to Ulvön brings pure summer happiness. It is not for nothing that Wolf Island often referred to as the pearl of the High Coast.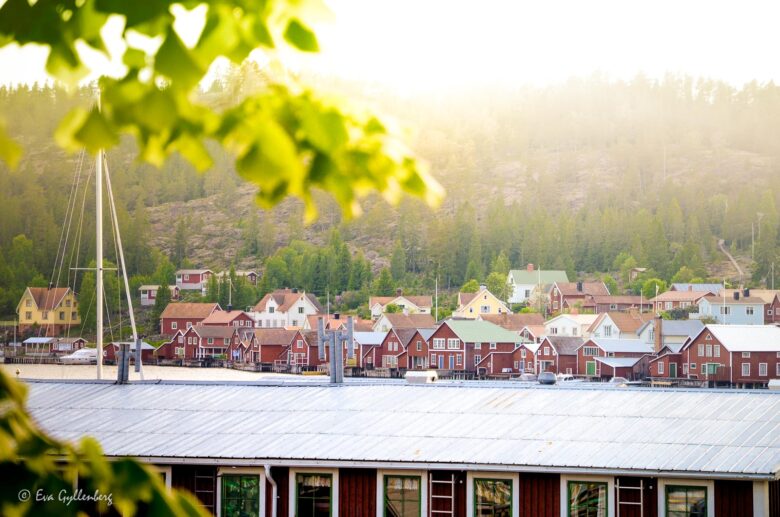 Ulvön is the Norrland coast's largest fishing village and around forty residents live here on the islands all year round. By the way, I write the islands, because Ulvön actually consists of two islands - Norra Ulvön and Södra Ulvön. The island that most people visit is Norra Ulvön, the only one of the islands that has permanent residents and where Ulvöhamn is located.
The summer half is a wonderful (and busy) time on Ulvön. Ulvön's cabins are filled with expectant summer guests, the guest harbor is filled with sailboats and the restaurants open their doors to lovely outdoor seating and the smell of freshly smoked whitefish wafts between the fishing stalls. I can almost compare it to the summer months in Sandhamn, although so far there aren't quite as many luxury motorboats crowding here. A little more idyll and a little less party simply. A good combo.
Over the years, I have spent many summer days and midsummers here on Ulvön. Worms have been trodden on fishing hooks, legs have dangled from the edge of the pier and ice cream has run over hands in the sunshine. Here at Ulvön, one of the family's finest weddings has also taken place, in the beautifully decorated little chapel from the 17th century. This is at least as beautiful as the west coast fishing villages and at least as unique. In addition, genuine, nice and small-scale. Ulvön is simply a real gem.
Ulvön has no car traffic. Here in the idyll, you make your way along the dirt roads on flat mopeds, apostle horses or by bicycle. There was (perhaps still is?) a service car on the island, which was used only for transport. A big help when two young ladies on their way to a party in Ulvöhamn (many years ago) missed that the boat made a special stop in Sandviken on the northernmost Norra Ulvön and all the luggage on one side of the boat was unloaded. The side of the boat where the young ladies' sleeping bags and backpacks were also.
It might not sound like it would be such a big problem that the luggage ended up on the northern part of the island, but Ulvön is quite a large island. It is actually 1,5 miles round trip from Ulvöhamn to Sandviken. Maybe not something you are so keen on walking in the evening, even if the midsummer sun along the High Coast is an experience in itself. Luckily, there was the service car that drove the ladies (okay then – me and my friend) to Sandviken so we could collect our things and sleep well that night.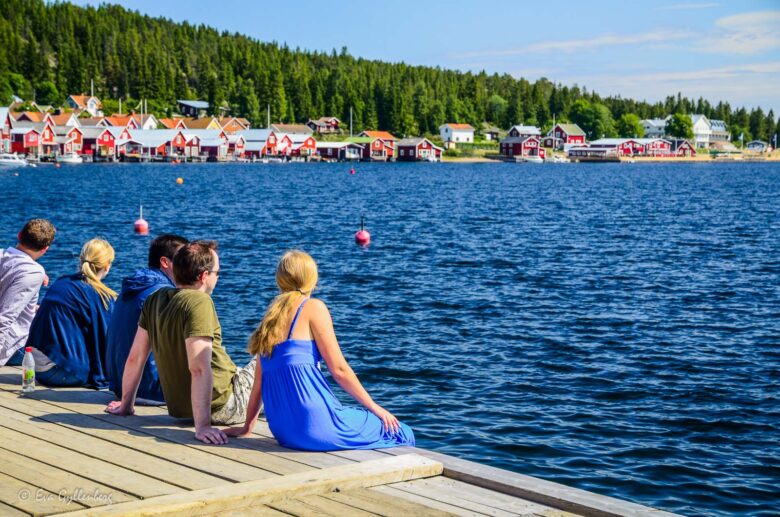 Sights on Ulvön
Ulvön not only invites you to cozy walks among midsummer flowers and red cottages, but here on the island there are several fine beaches, hiking trails and a lovely vantage point. The island also has two nature reserves – The giant ant and South Ulvön.
To Lotsberget you walk from Ulvöhamn up well-ordered stairs to an adorable view of the entire village. The hike is only 500 meters, but the many steps can usually be felt in the muscles on the way down.
sandvikens fishing camp (where our luggage ended up) is located on the northernmost part of Norra Ulvön and is an old fishing village from the time when the Gävle fishermen had a monopoly on all fishing in Norrland. Here there is a fine sandy beach and several charming cottages that you can rent.
Ulvö chapel was built by the Gävle fishermen back in 1622 and is a beautiful little wooden chapel with incredibly fine wall paintings. Despite threats of demolition over the years, the chapel has survived and today can be booked for, for example, weddings.
If you wander by Ulvö hotel you will come to a beautiful beach with large, lovely round stones and clear sea. A lovely place for a picnic or beautiful photos.
Ulvö hotel is a lovely place to stay and their restaurant is worth a visit. Every time we've been here, the food has been well prepared, attractive and really good. A tip is to book your boat trip in a package with the hotel's archipelago buffet.
How do I get to Ulvön?
Ulvön is 30 km south of Örnsköldsvik. You can get here all year round from Ullånger and Docksta The high coast boats or from Köpmanholmen with M/S Ulvön.
There are several guest harbors and a service house on the island if you prefer to get here by your own boat.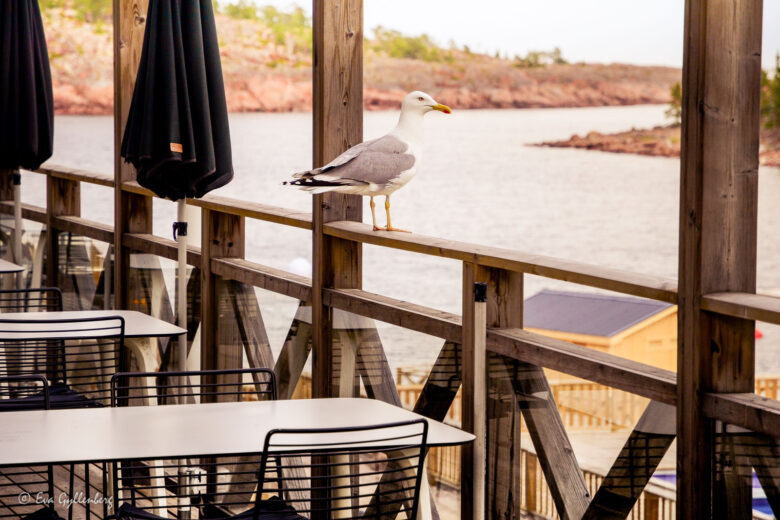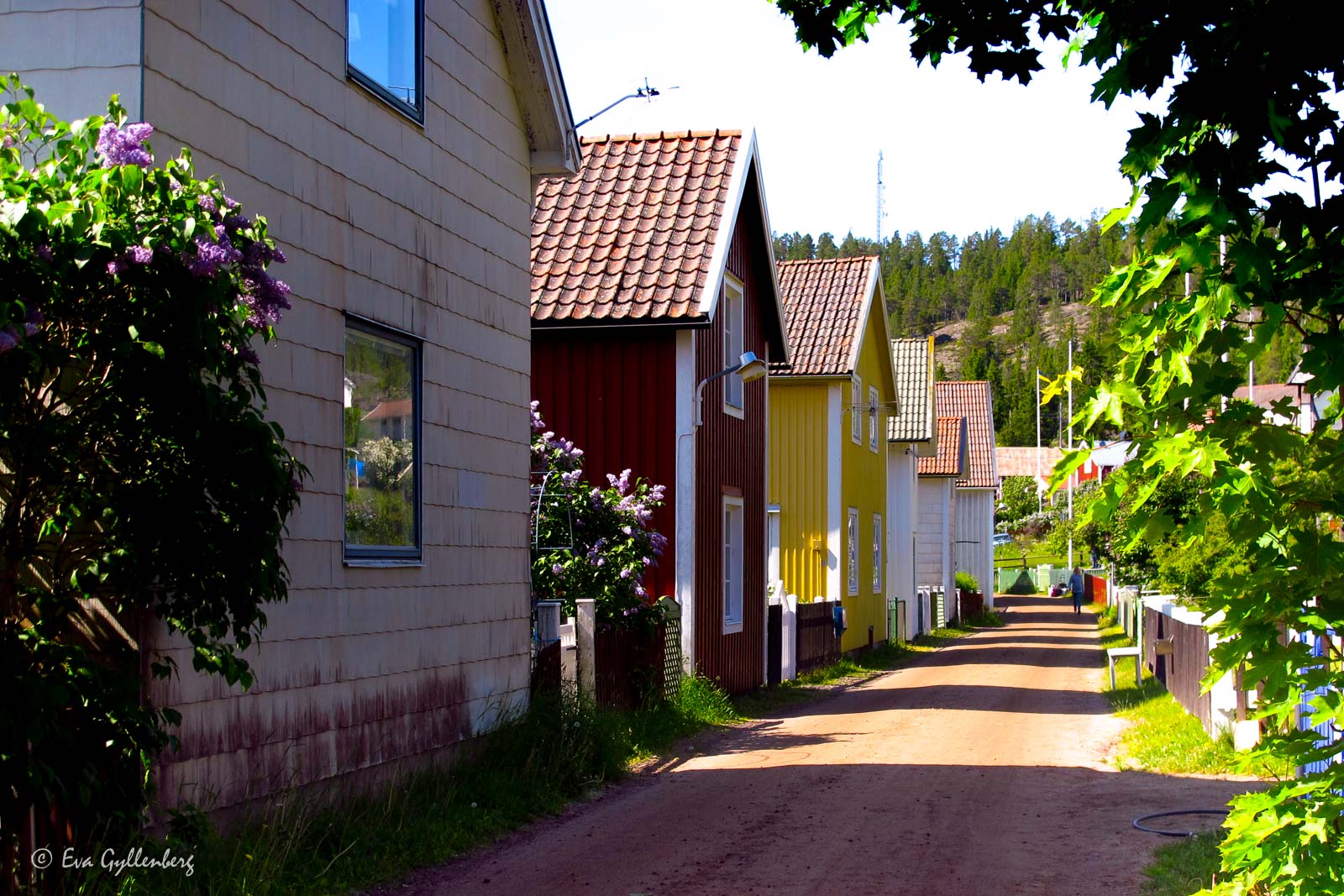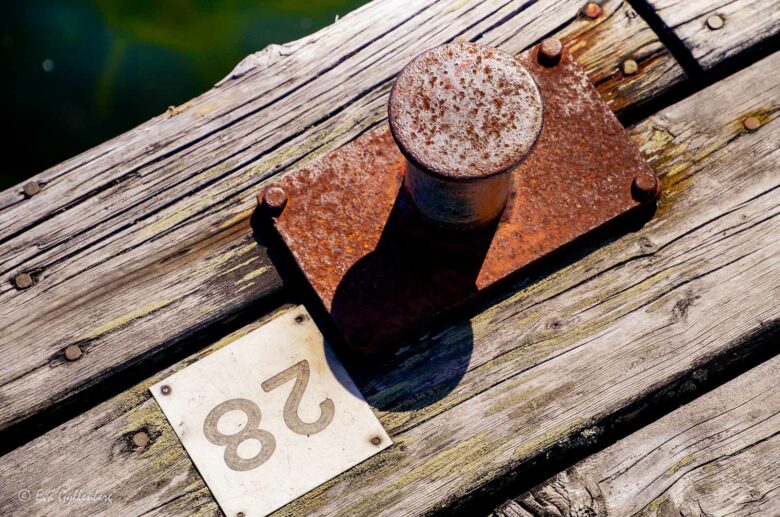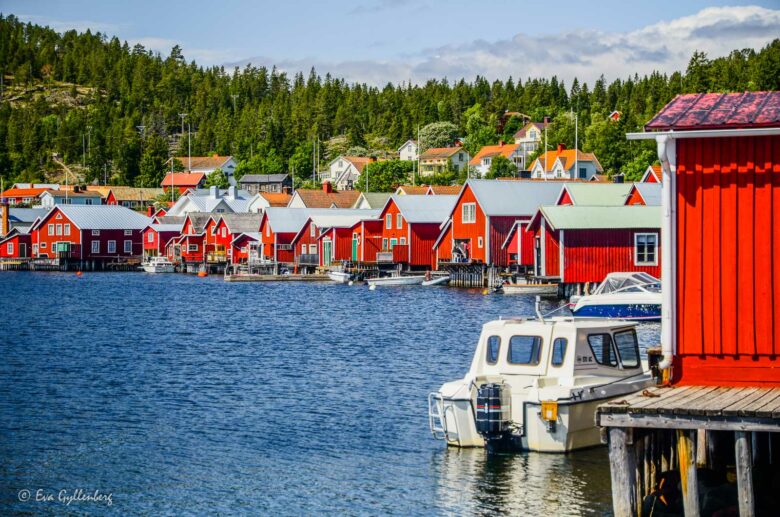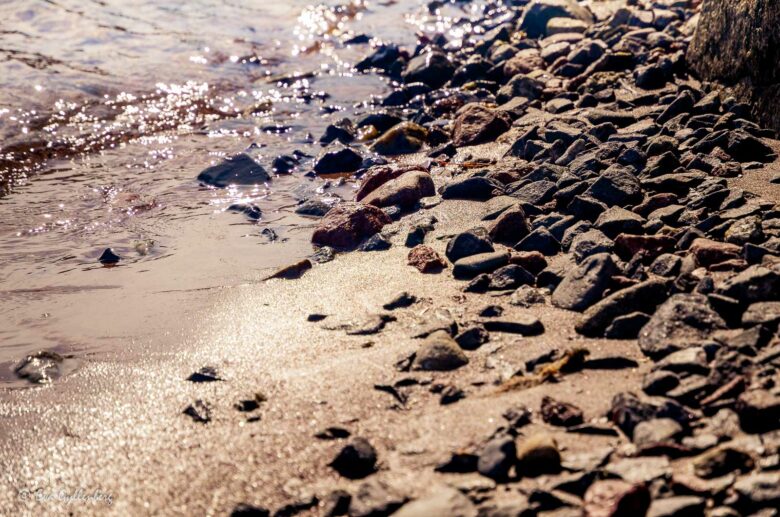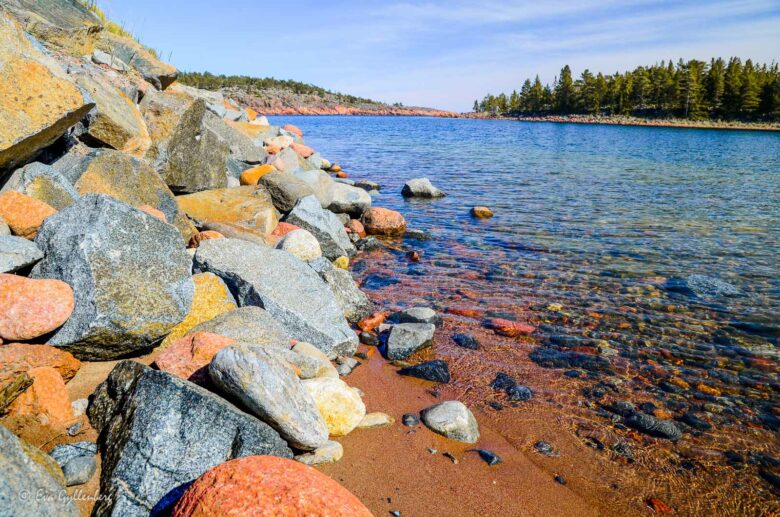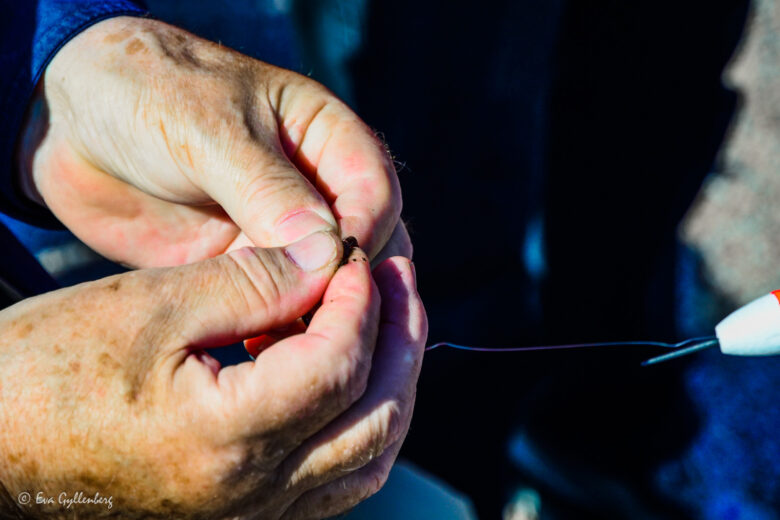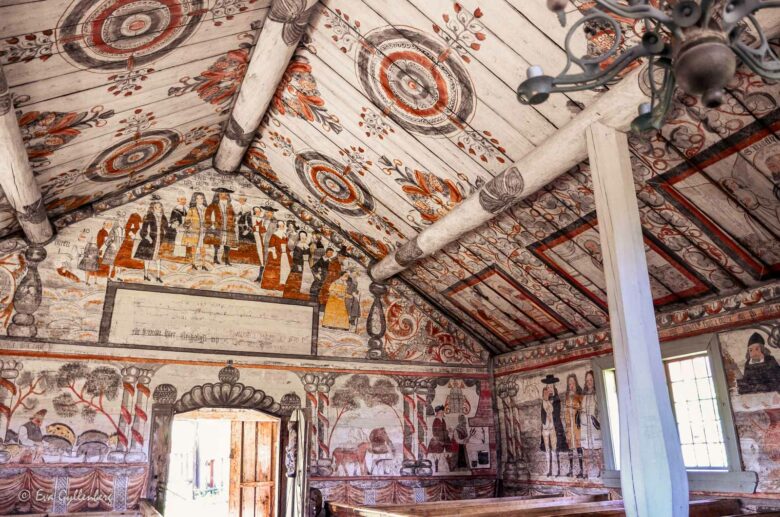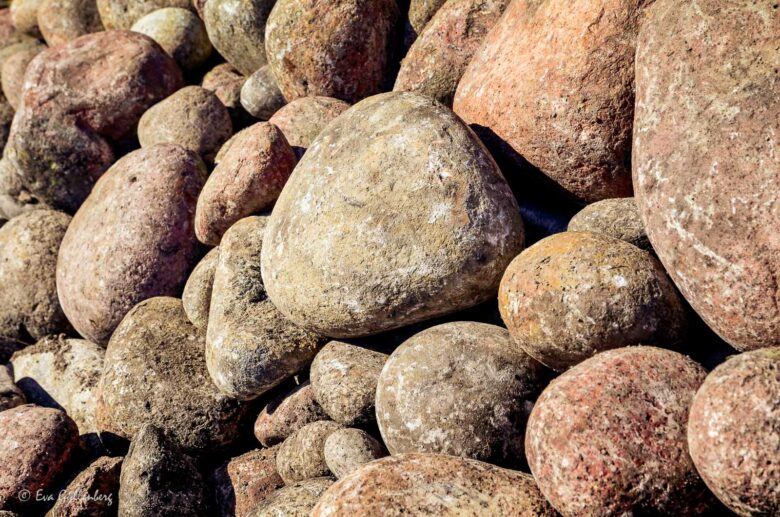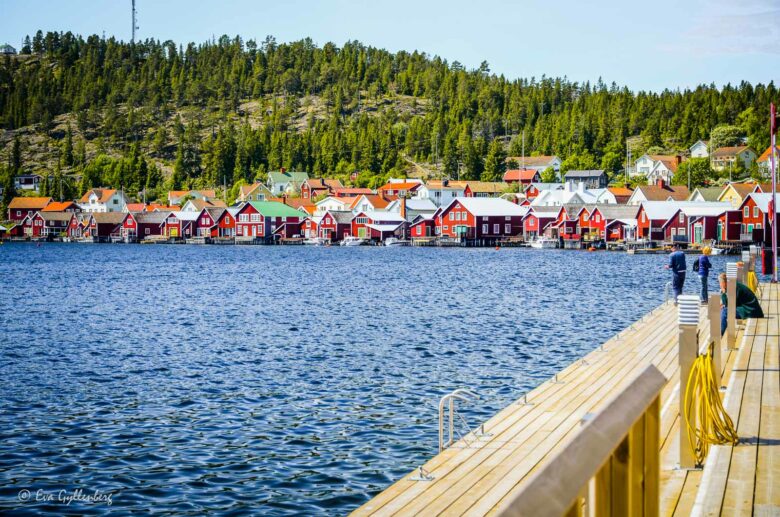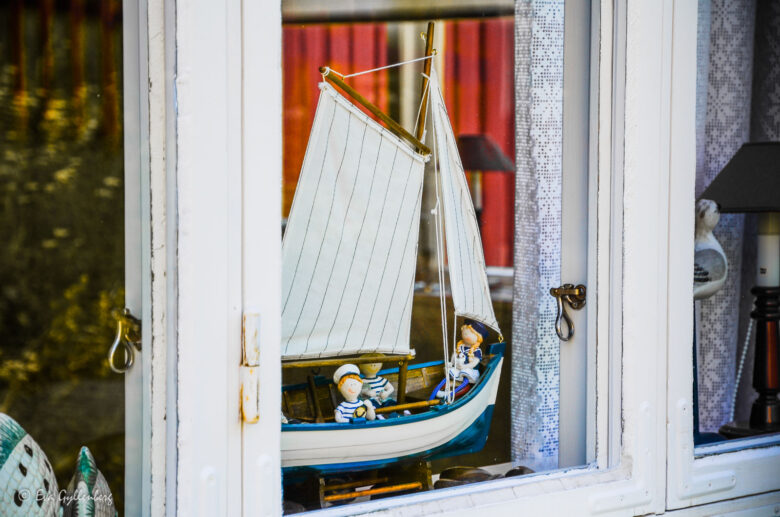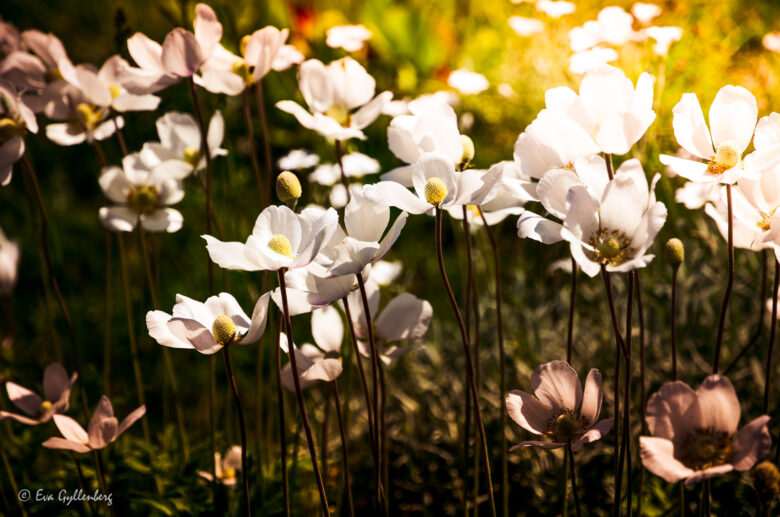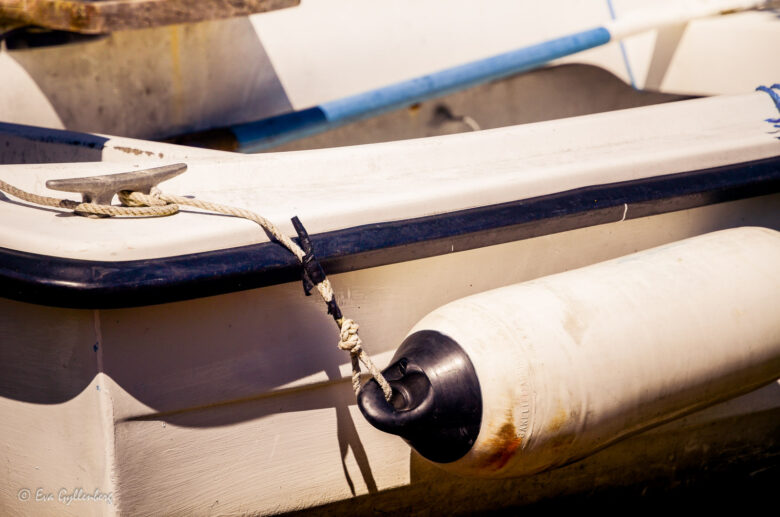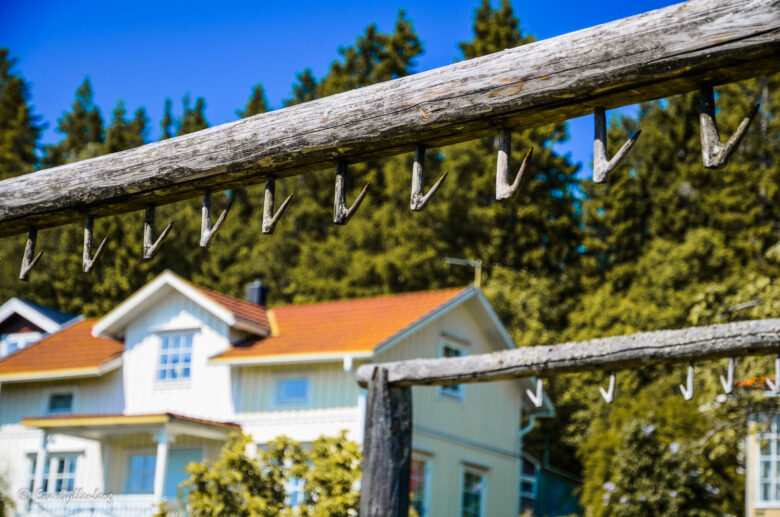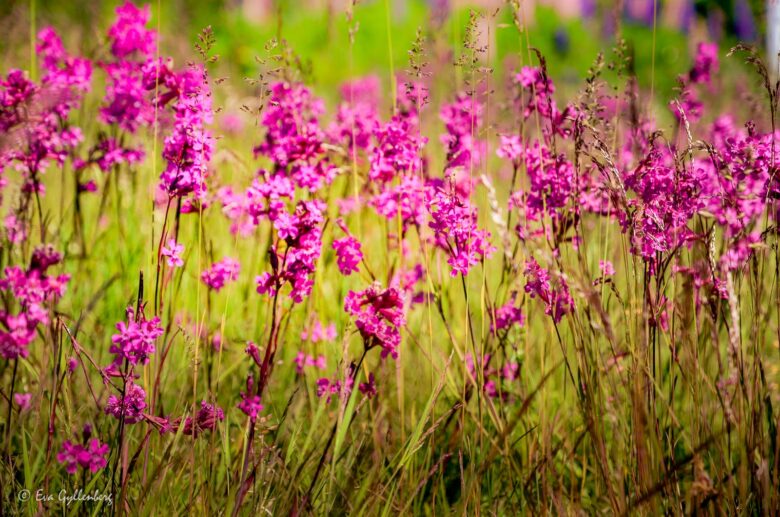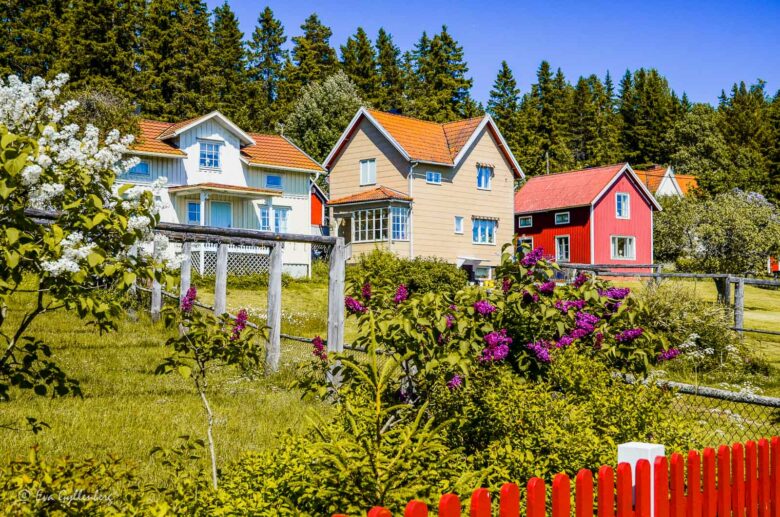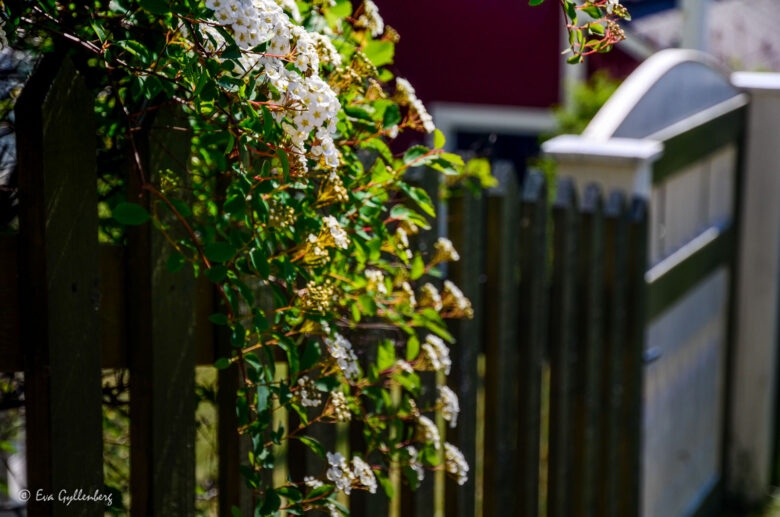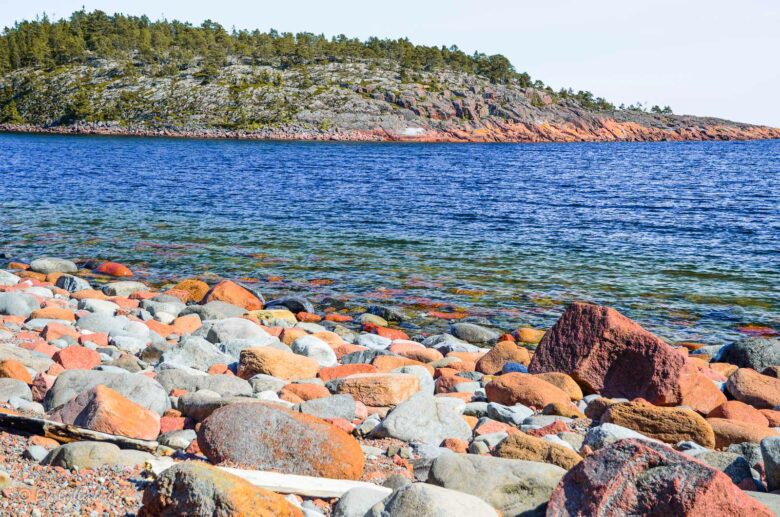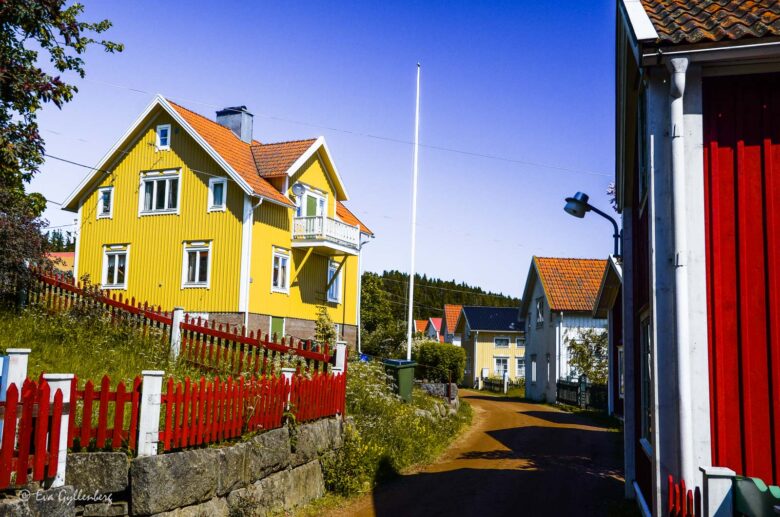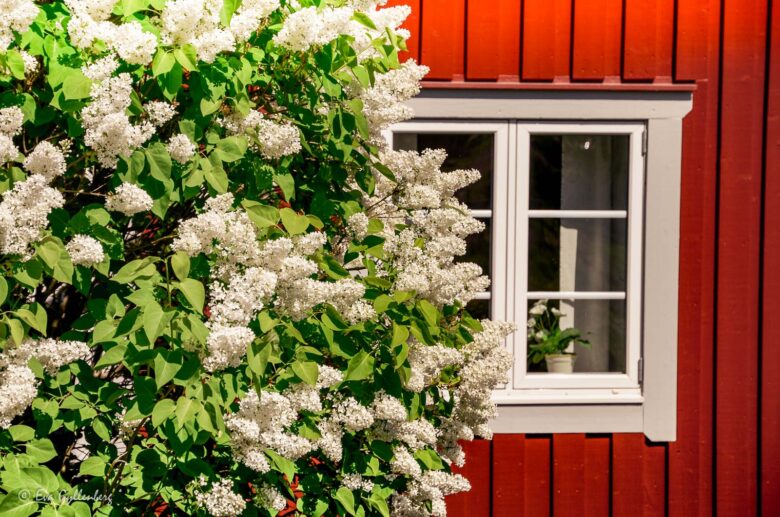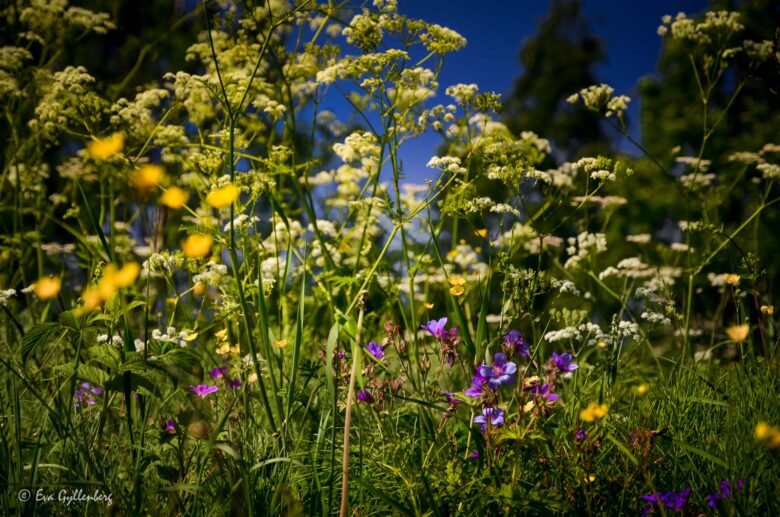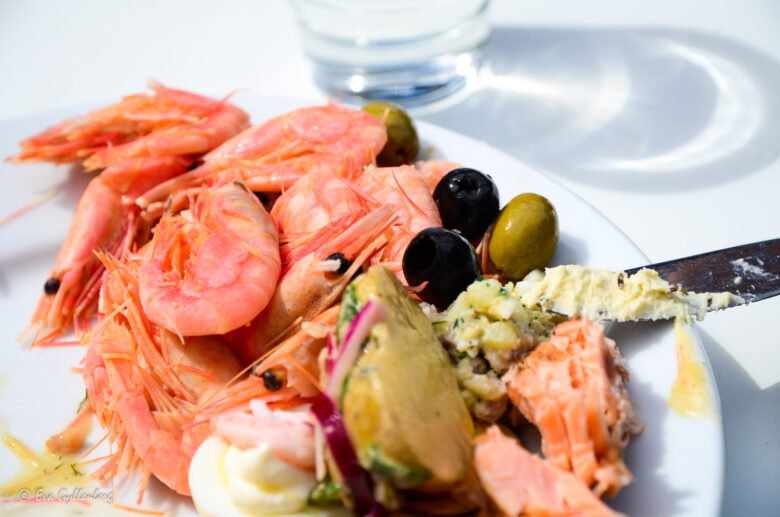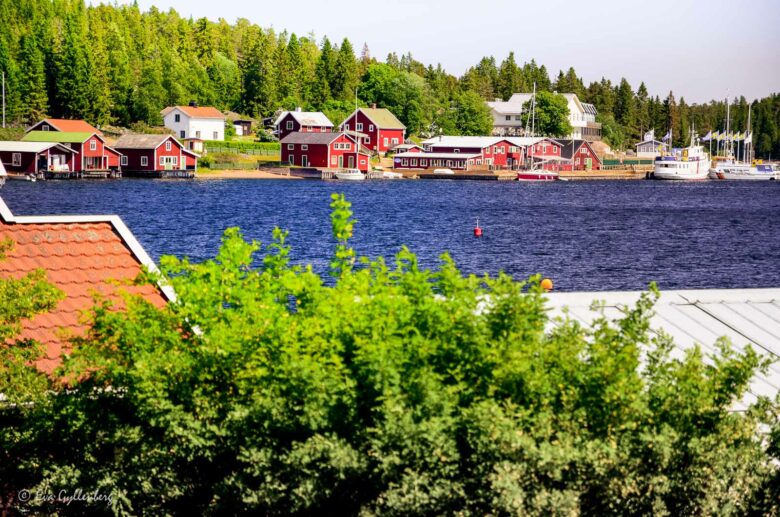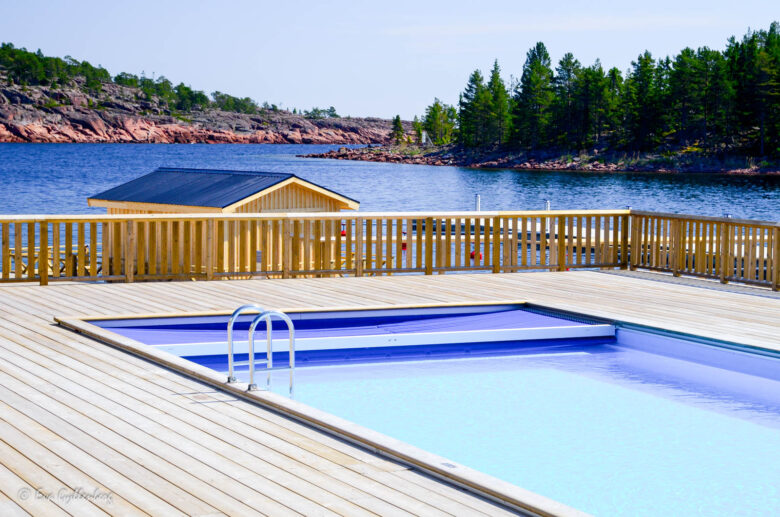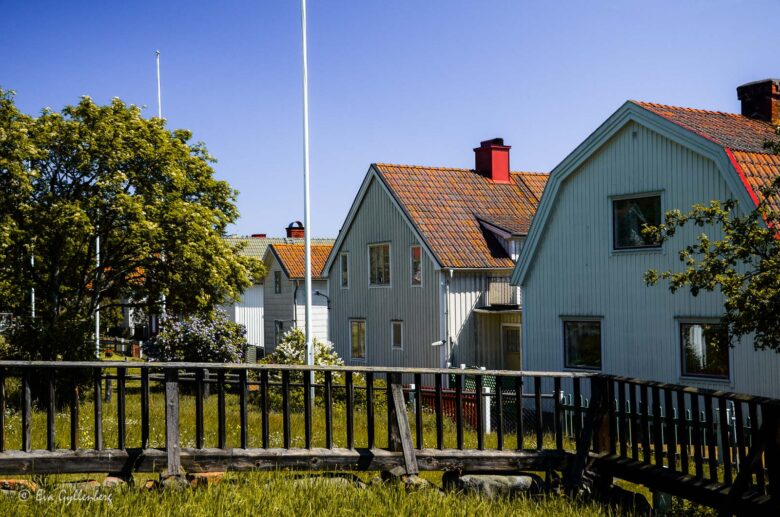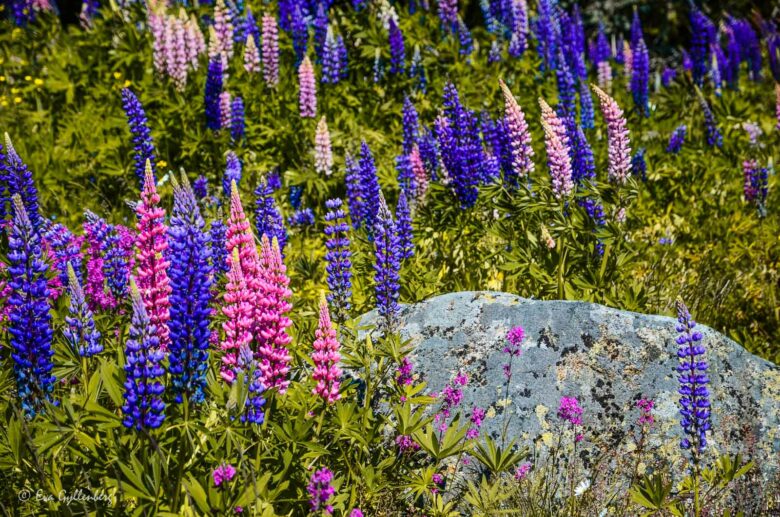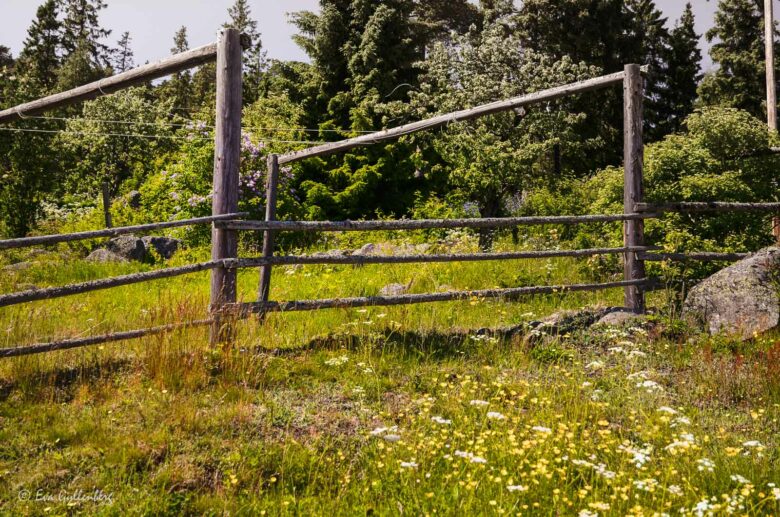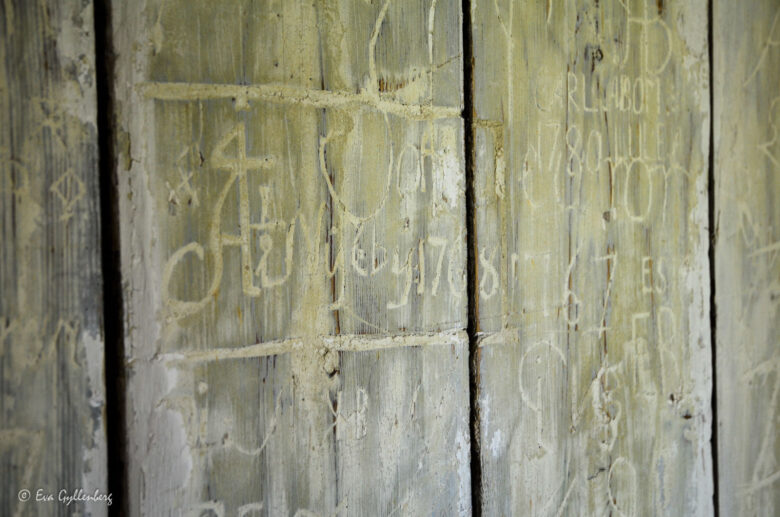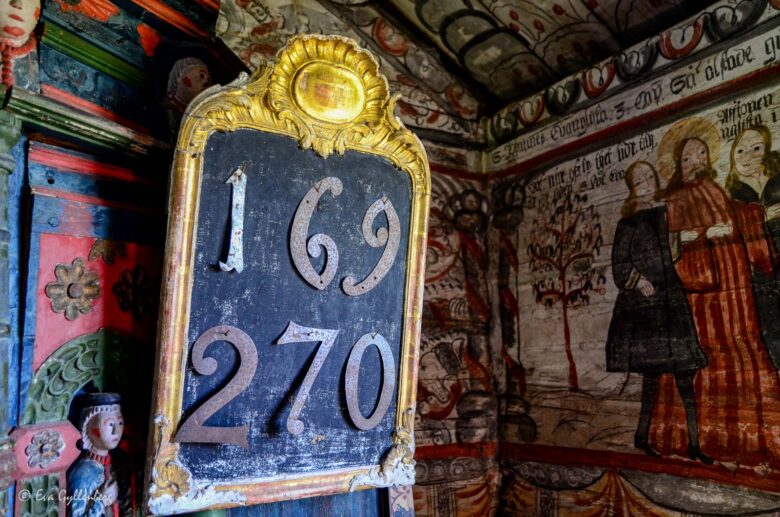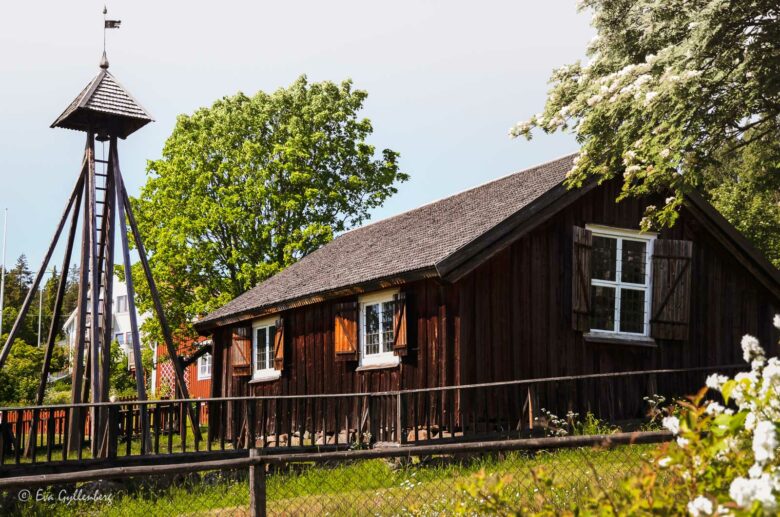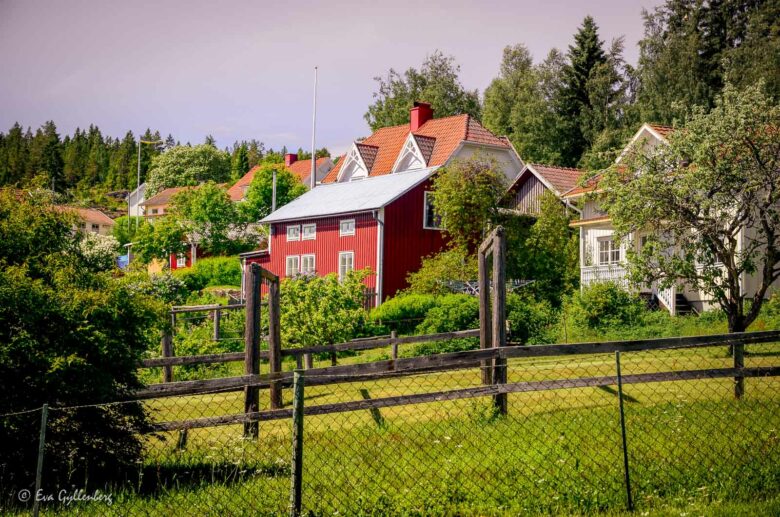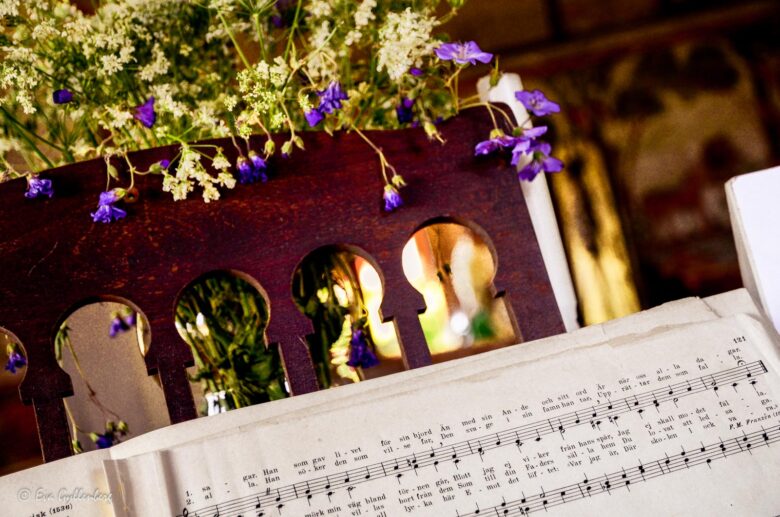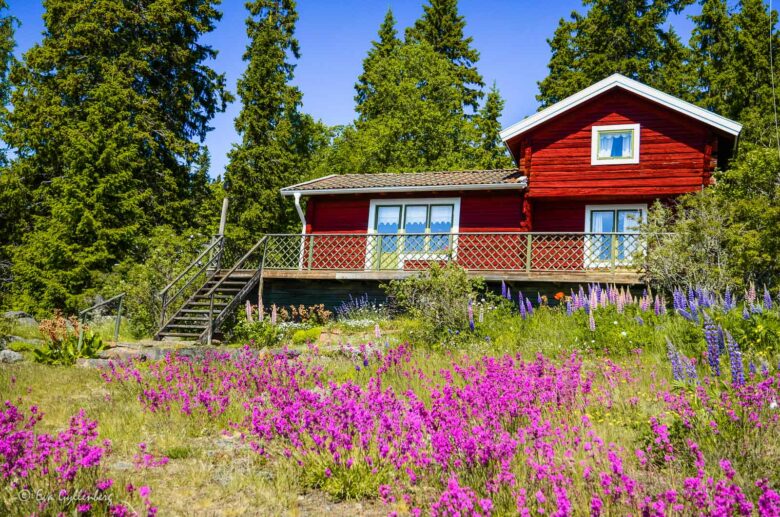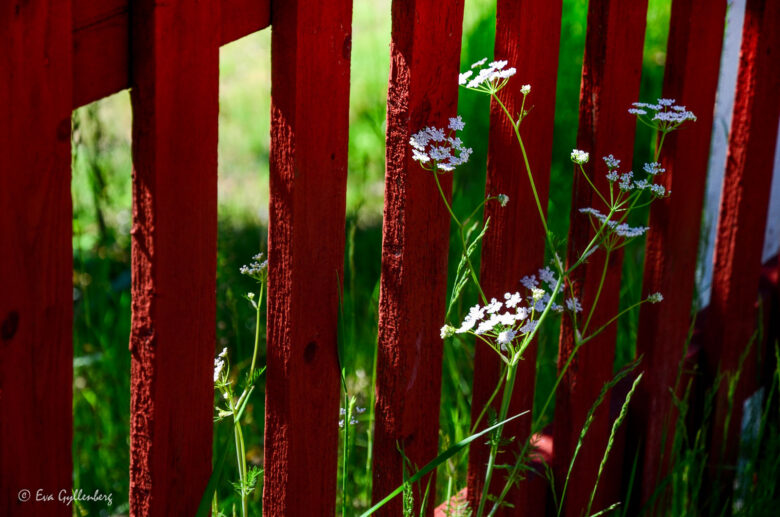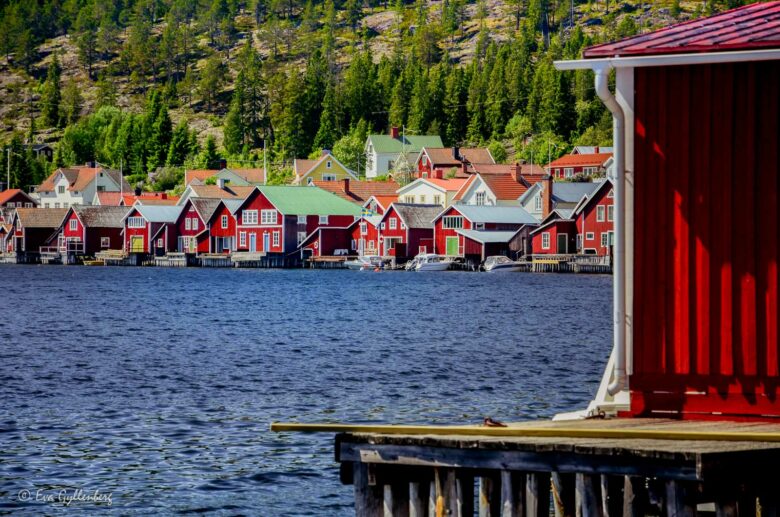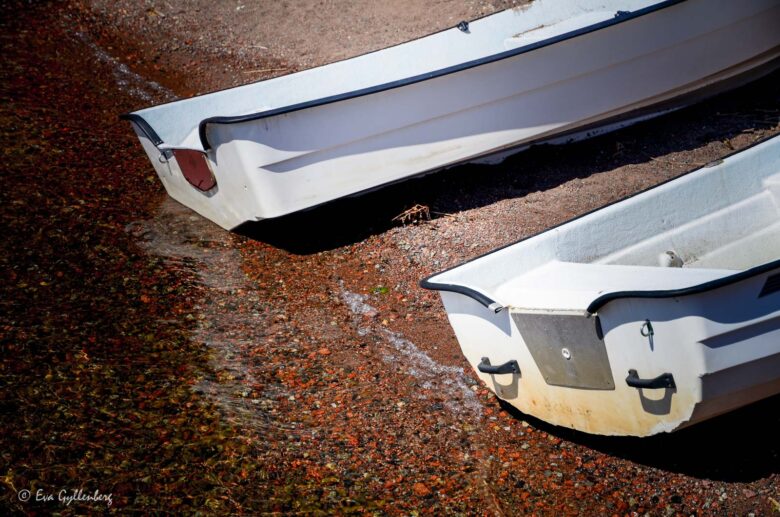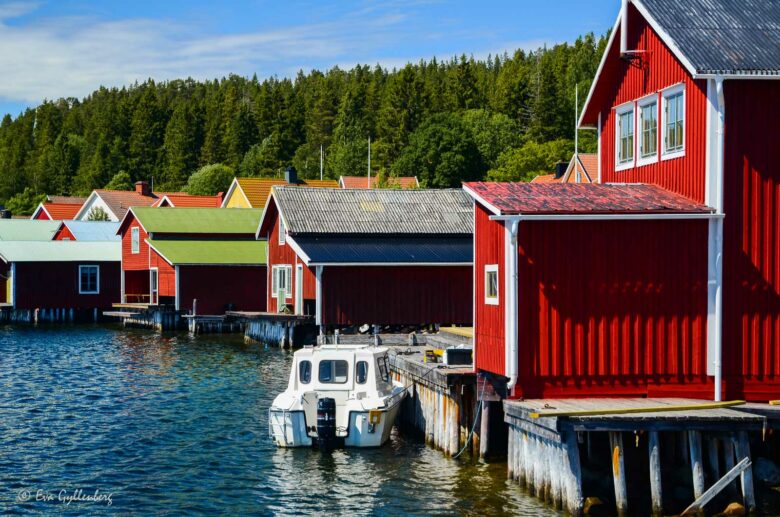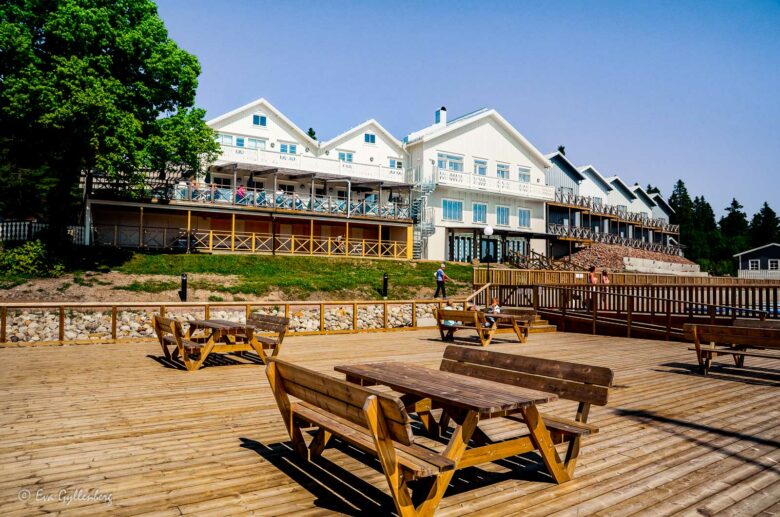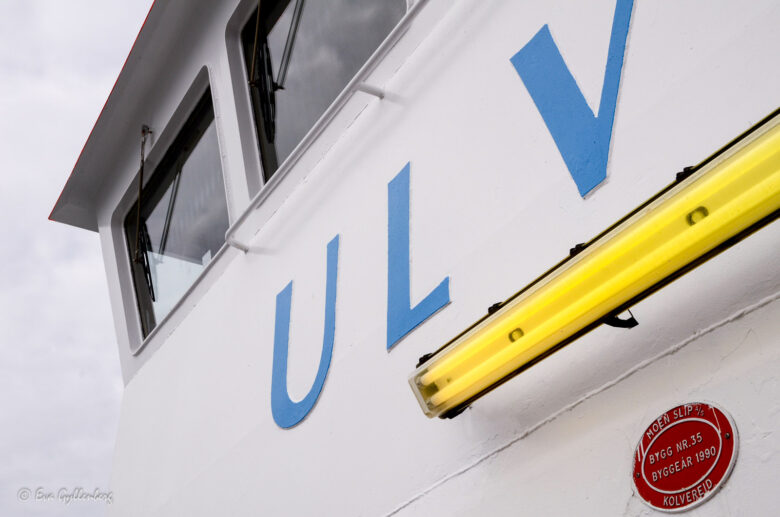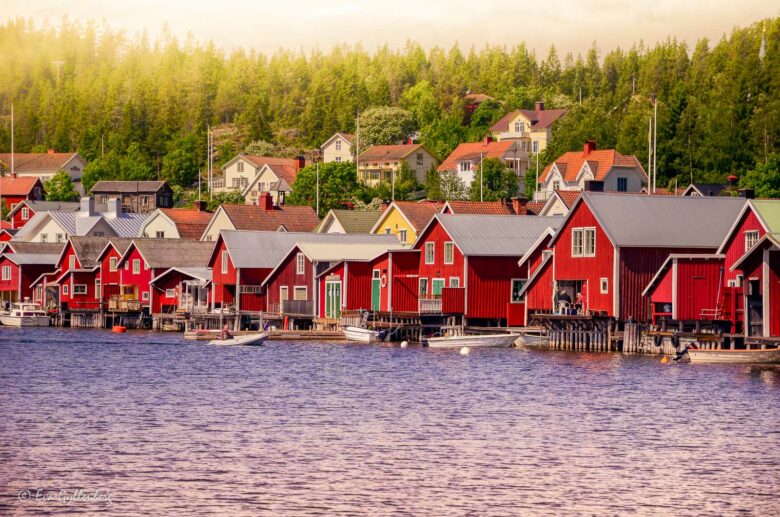 Do you want to read more from Ångermanland?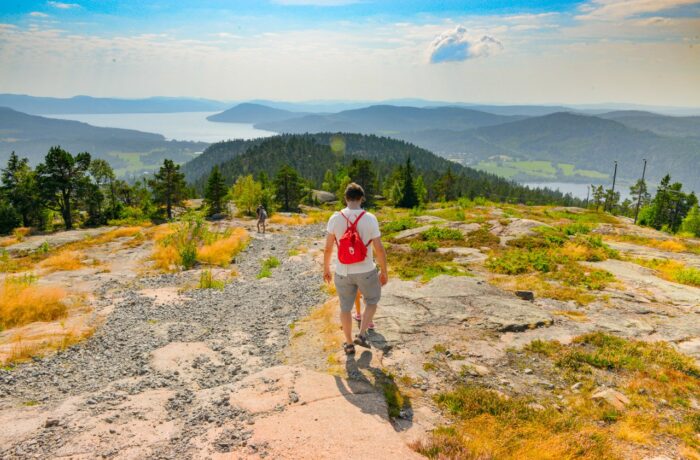 Around Örnsköldsvik you will find some of the High Coast's most unique sights and experiences. Hang…
July 27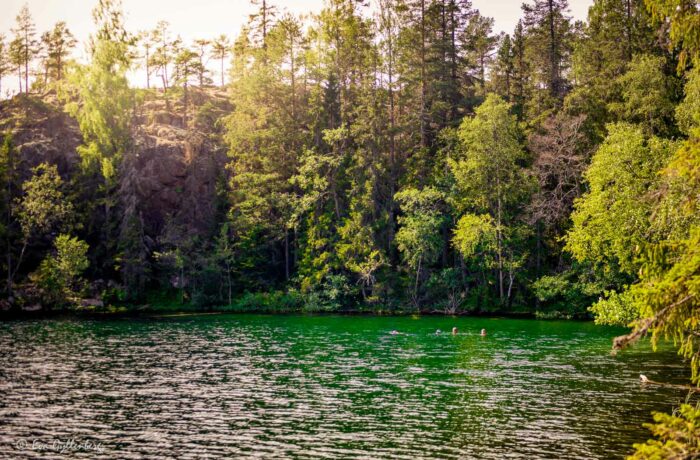 Along the Höga Kusten trail, the strange Balestjärnen is located high up on the Balesudden cliff. A unique…
10th April 2020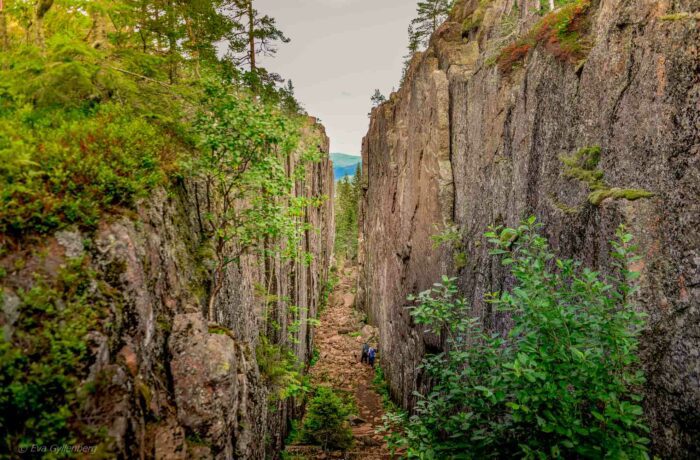 In the middle of the Skuleskogen National Park is one of Sweden's coolest nature experiences - Slåttdalsskrevan. 200 meters…
June 10th, 2020