There is no place I long for as much and as often as Cairns and Queensland. There is something about the balmy winter nights here in the tropics that draws me back. Again and again. We have rented apartments at both Palm Cove, Clifton beach and Trinity beach - three of the big beaches north of Cairns. But our favorite has become Trinity beach. This is where I dream back.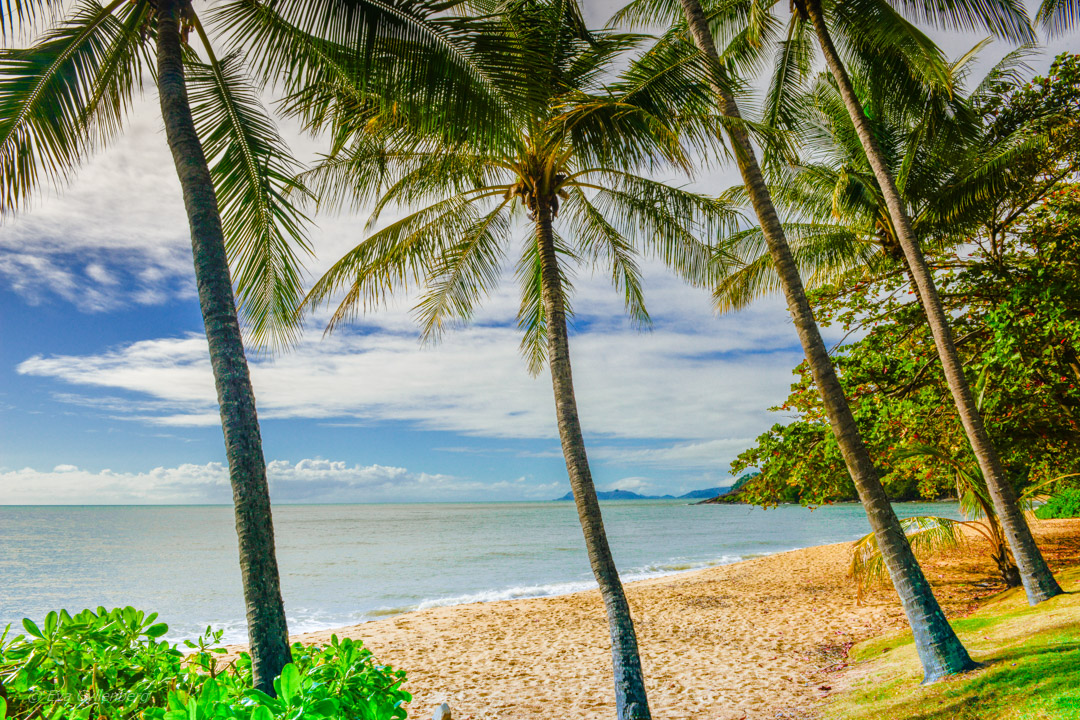 Trinity beach has a number of aparthotels, but the area is mostly populated by locals in their villas. It's not teeming with restaurants, but there are a handful. The Italian restaurant l'Unico Trattoria is close to our apartment hotel. Just a stone's throw from the beach. But most of the time we can't bear to go out, so we cook something ourselves in the apartment. We buy fresh prawns which we stir-fry in garlic and chilli and eat with spaghetti. Or we take take-away and sit on the balcony and enjoy the view of the sea and the palm trees swaying in the wind. In the small shopping center in Trinity beach there is a grocery store, pharmacy, a wine shop and a number of simple restaurants. A small sushi place with a sushi bar, a Thai restaurant, a pizzeria and a kebab place. Everything you need for a take-away when you get home tired after a day on the great barrier reef.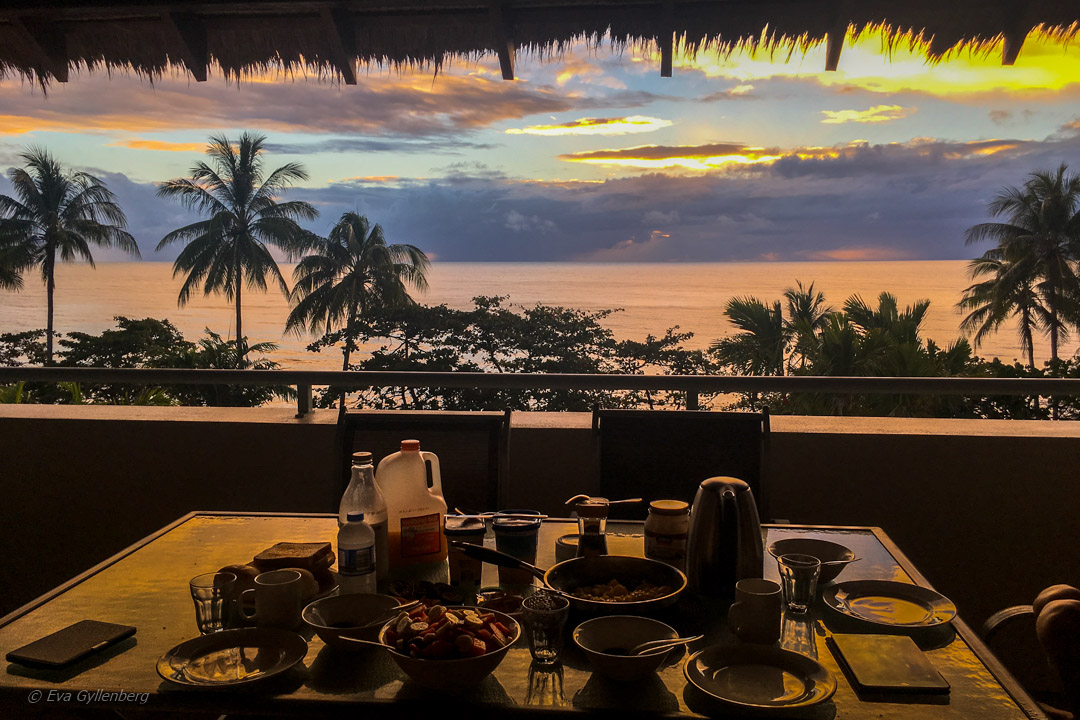 But there is something even better than a dinner on the balcony. The sunrise. When the sun begins to cast its warm rays over northern Australia, it happens right outside the balcony. Then we sit there and enjoy. Eating locally produced bananas and mangoes and sipping our coffee with a book. Large flocks of cockatoos hang in the trees below us. There is yelling and screaming. The animals here are both loud and colorful.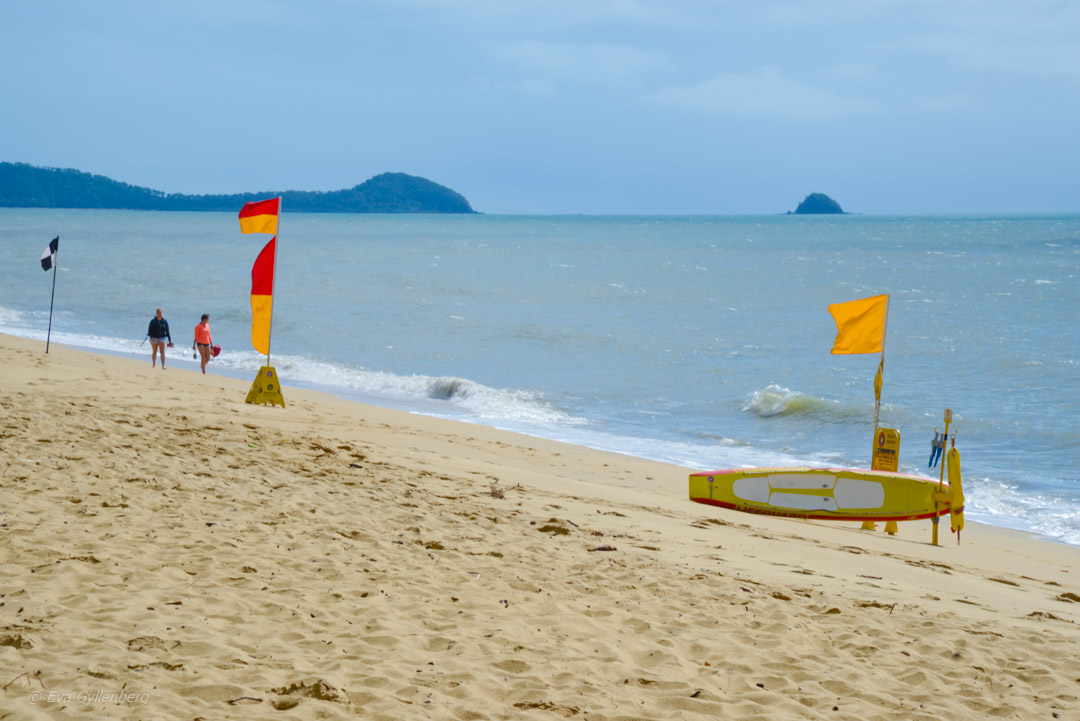 The fine-grained beach has a lifeguard on site every day between 9am and 17pm. During the summer months between November and May, there is also a jellyfish net here to protect bathers from getting burned by jellyfish. Because the jellyfish here are not to be played with during the summer. During the winter months, however, the jellyfish stay away from the beaches. No one really knows where they live, but the likelihood of getting burned is more or less non-existent. So we usually swim in the sea in the winter. But the water can be a little cold. Often only around 24-25 degrees. Real winter temperatures, at least if you're a crocodile.
During the hot and rainy months when the sea water is at its warmest, many male crocodiles look for new territories. To find new territories and new estuaries, they swim out into the sea and pass by the beaches. The beaches are then closed completely. But in winter, the cold-blooded crocodiles do not thrive in the sea, preferring to sleep away the days on a riverbed. Lucky for us who can still imagine a dip in the sea in winter.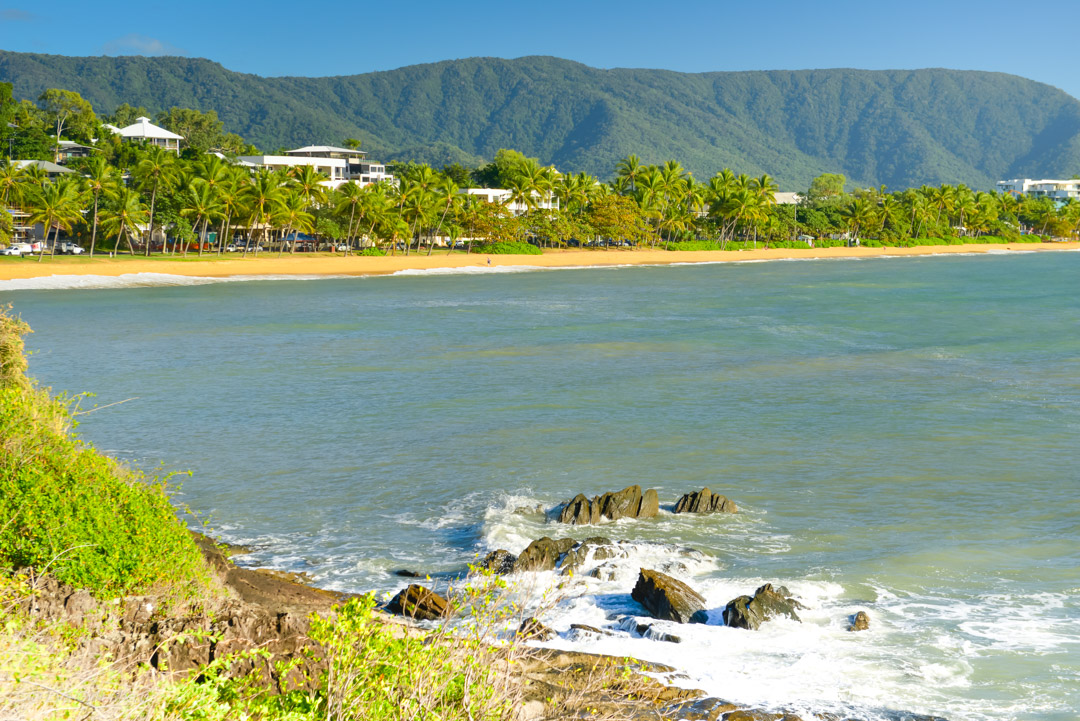 The beach in Trinity beach is lined with palm trees and in the background you can see the folded, green mountains, covered in lush rainforest. We often start the morning with a walk along the beach after breakfast in the warm air. It rarely gets lower than 20 degrees here at night during the winter, so the mornings are at their best. Generally speaking, the winter weather is fairly stable and sunny, but in the tropics you can always count on a little rain. Even here in Queensland. However, we have never had a day that has completely rained away, but it can often be cloudy.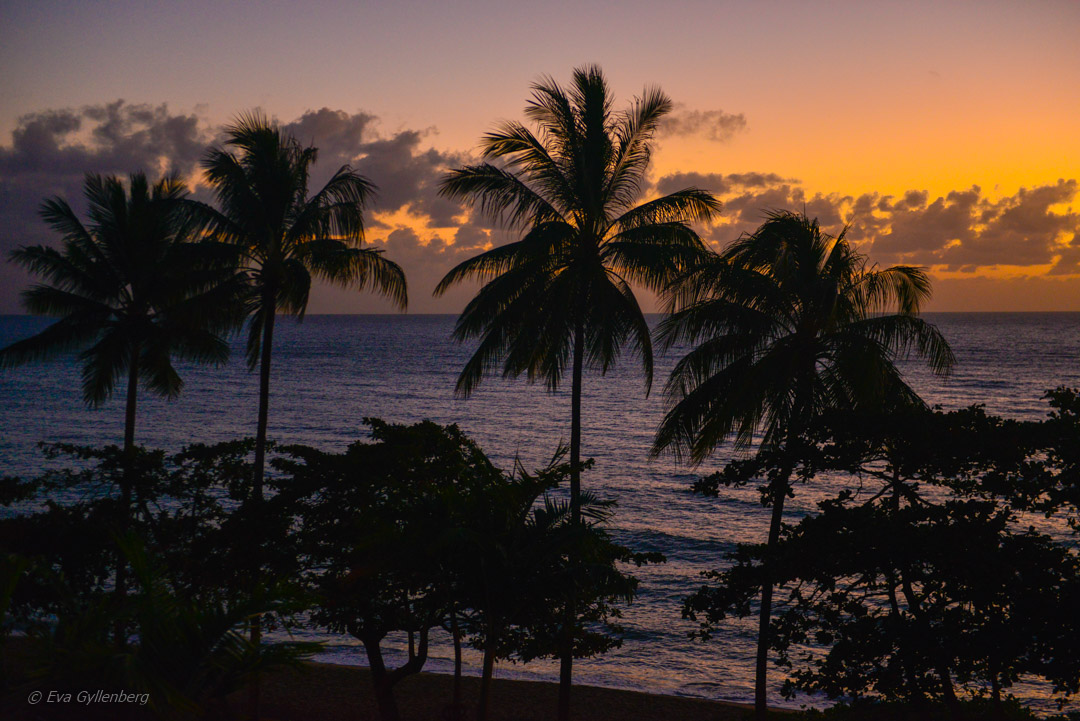 The days are spent in the rainforest or on the reef, among waterfalls and coffee plantations. Or maybe just sitting on the balcony with a good book. Because here in North Queensland you take it easy. No worries mate, everything will work out tomorrow. Here is one of the few places in the world where I feel like I can just be, everything is exactly as I want it to be. Every day. I walk around in flip-flops XNUMX/XNUMX and only throw on a fleece in the evening when it gets a little chilly. It's hard to explain a feeling, but there's something special about Trinity beach that makes me fall head over heels. I feel it in my whole body as soon as I get here. That calming feeling of having found home.
Do you want to read more about attractions in Cairns or how to travel here? Check out my pages about Australia and Queensland!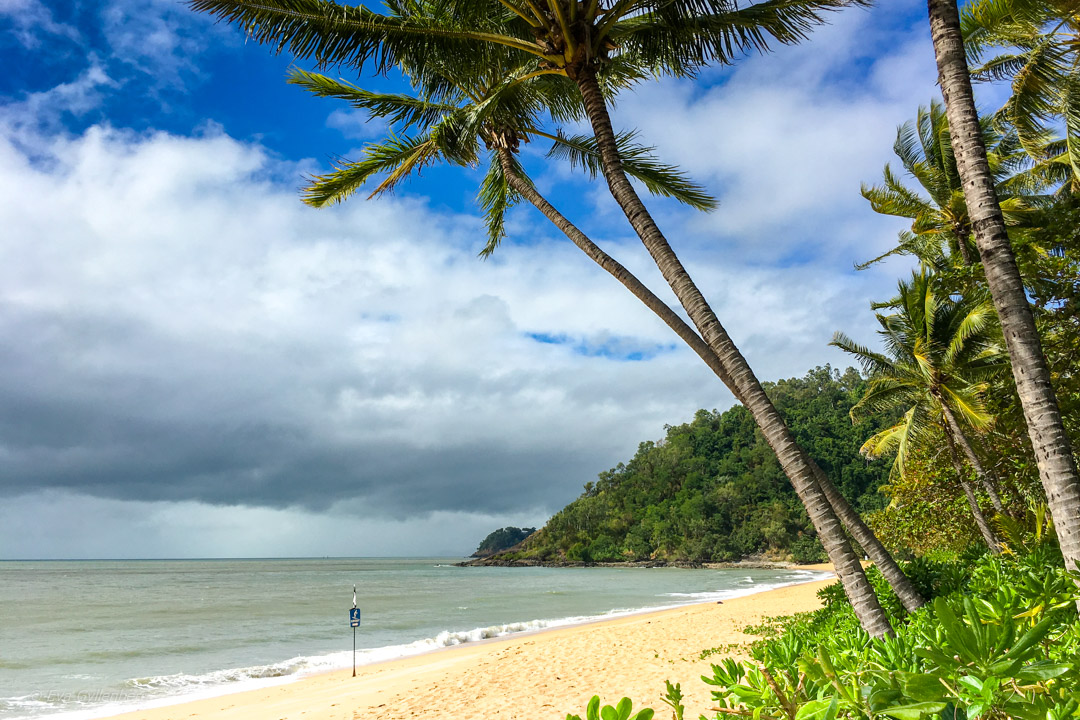 Want to read more of my travel tips? do not forget to like Rucksack on Facebook!
Want to see more from Queensland?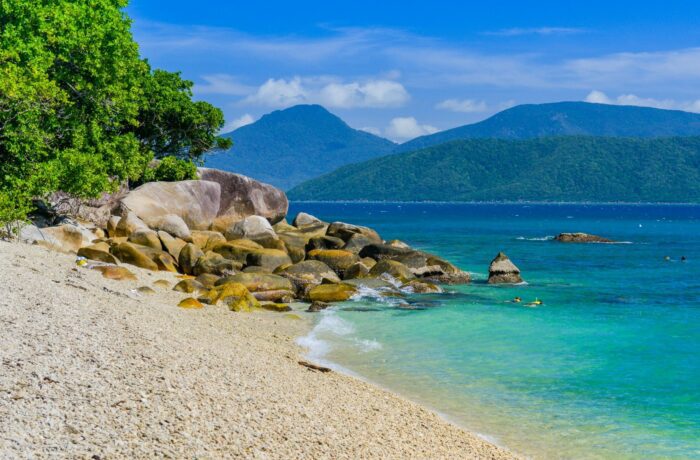 Great Barrier Reef. Turquoise water. White coral beaches. Lots of fish. Fitzroy Island National Park outside Cairns…
November 18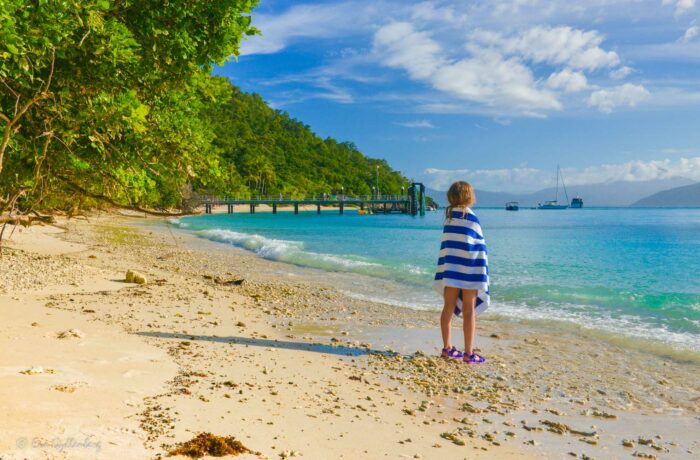 The Great Barrier Reef stretches over 200 miles along the north Queensland coast. Crowded, exuberant and…
22 October 2017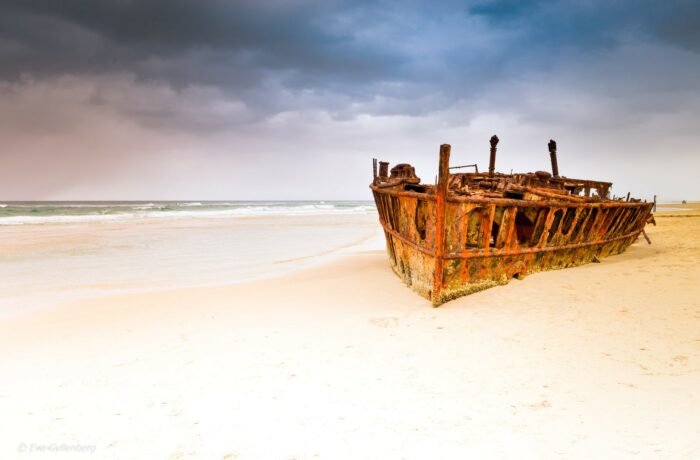 Fraser Island in Queensland is a national park, a world heritage site and the world's largest sand island. Also…
June 14th, 2020