It's really not difficult to get active in Dubai! Dubai is a city with lots of attractions and there really is everything for families, sun worshippers, shopping fans and adrenaline junkies alike. Don't know where to start? Here comes my travel guide to eight attractions in Dubai that are suitable for both adults and children!
1.Burj Khalifa
Absolutely hopeless to photograph and unimaginably high, Burj Khalifa jutting out like a pointed rocket from Dubai's skyline. 164 stories high and 828 meters, so far this is the world's tallest building. Sure, it's cool to look at the view from a skyscraper in New York, but there's no other place in the world where you can stand and look out over other skyscrapers as if they were tiny little houses. The most popular is to go up the Burj Khalifa in the evening, which means that entry is more expensive after 16:30 p.m. Cheapest daytime advance purchase ticket costs around 300 kronor for an adult, while the most expensive ticket to the highest observation deck in the evening can cost as much as 1400 kronor. Always pre-book tickets on the official site - it is very more expensive to buy tickets on the spot (if there are even any available times).
Don't miss the water show at Dubai Fountain, located at the foot of the Burj Khalifa. This is a show with lights, sounds and fountains that shoot water 150 meters into the air. Sync the show with your visit to the Burj Khalifa, and you'll kill two birds with one stone.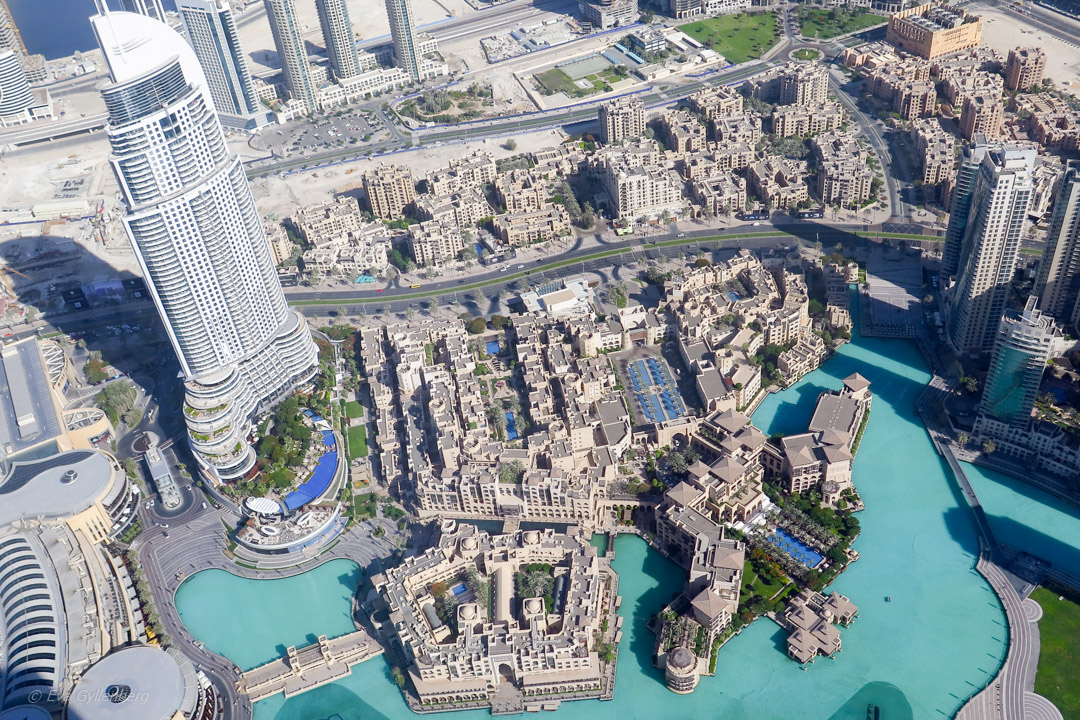 2. Desert Adventure
An attraction that must be experienced by everyone - regardless of age. Go on one desert safari with 4WD sledding up and down the dunes at high speed (tickling the stomach like a roller coaster!), riding dromedaries, falconers training their falcons and ending with a giant dinner in a camp in the desert. This is very popular with tourists and extremely professionally laid out and fun for the whole family. I have yet to meet anyone who didn't love going out into the desert. We went along Arabian Adventures which has a whole host of different packages and combinations.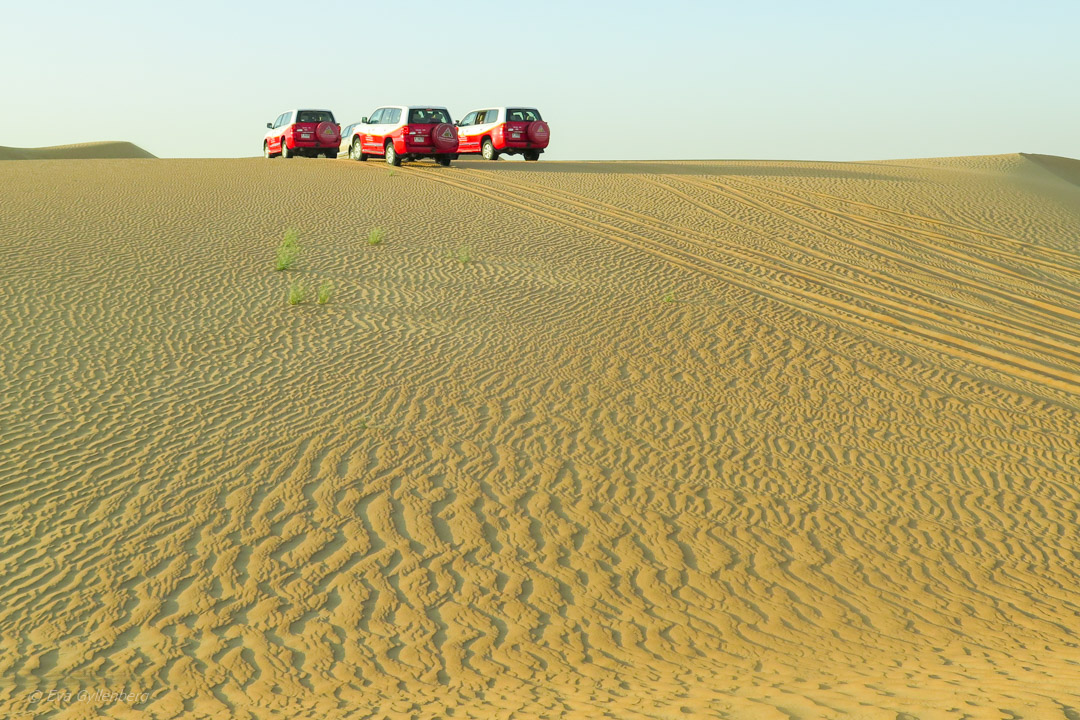 3. Palm Jumeirah
The world's most famous man-made island, which also looks like a palm tree, has become somewhat of a symbol for Dubai. Many of you probably stay in hotels here on "the palm", but for the rest of you it is worth going out here one day to eat or visit the water park at Atlantis. Atlantis is a gigantic pink pleasure palace with 1500 hotel rooms and nearly 20 restaurants. The lovely hotel is also located here Jumeira Zabeel Saray which we have had the pleasure of staying at. Do you need somewhere to celebrate a birthday? Book a table at one of the celebrity chefs' places: Nobu or bread street (Gordon Ramsey).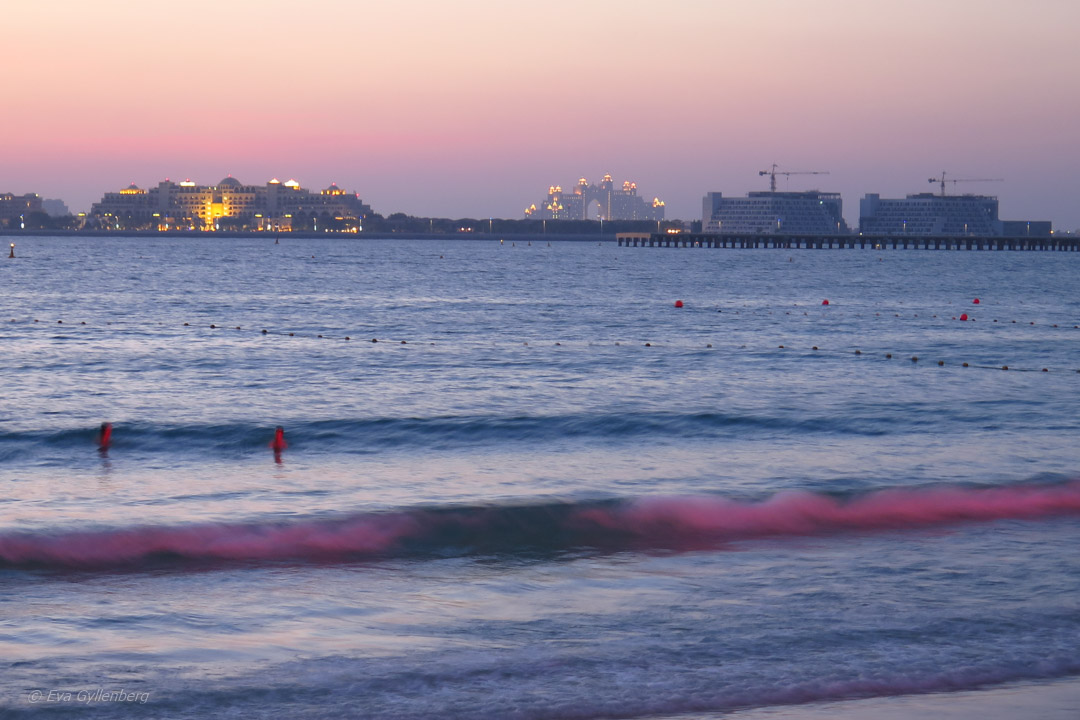 4. Shopping center
One of the world's largest shopping centers, with one of the world's largest aquariums. IN Dubai Mall everything is there. It is usually not a bargain if you compare the prices with at home, but there are plenty of popular brands that have not yet appeared in Sweden - some examples are GAP, Charles & Keith, Cotton On, Forever 21, Banana Republic and Aldo . Take the opportunity to dine here at favorites such as Cheesecake Factory or Eataly.
Another giant shopping center is Mall of the Emirates, with a snowy indoor ski facility. Except for the windshield GAP and Forever 21 is also available here Stradivarius, Abercrombie & Fitch kids and Baby. On the restaurant front, you can also find here Cheesecake Factory, but also some of our other favorites such as Dean & Deluca, Din Tai Fung and Texas de Brazil.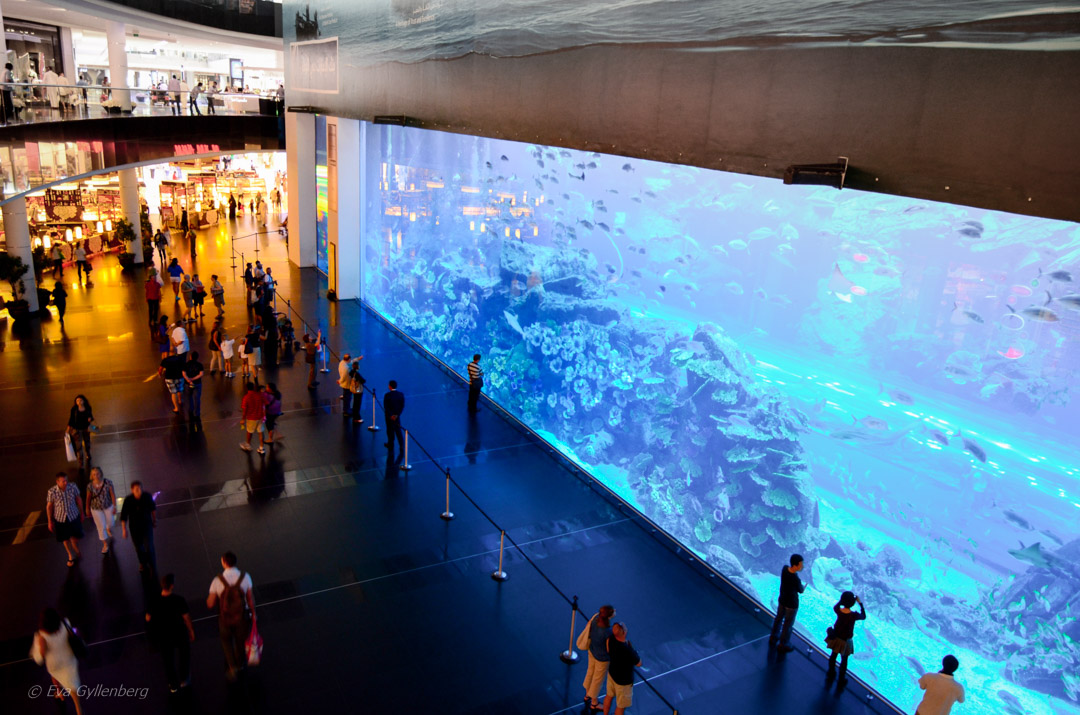 5. Souks
Mornings and evenings are full of activity in Dubai's markets (souks). Spices, gold, fabrics and perfume – most things are for sale here. The most famous is the gold souk in Deira (Sikkat al-Khali Street), here you are almost dazzled by all the precious metal. The spice market (67 Street) next door is a colorful and fragrant experience for those of you who like to take your spices home to Sweden. Also Dubai Souk on the other side of the water in the Bur Dubai district is worth a visit.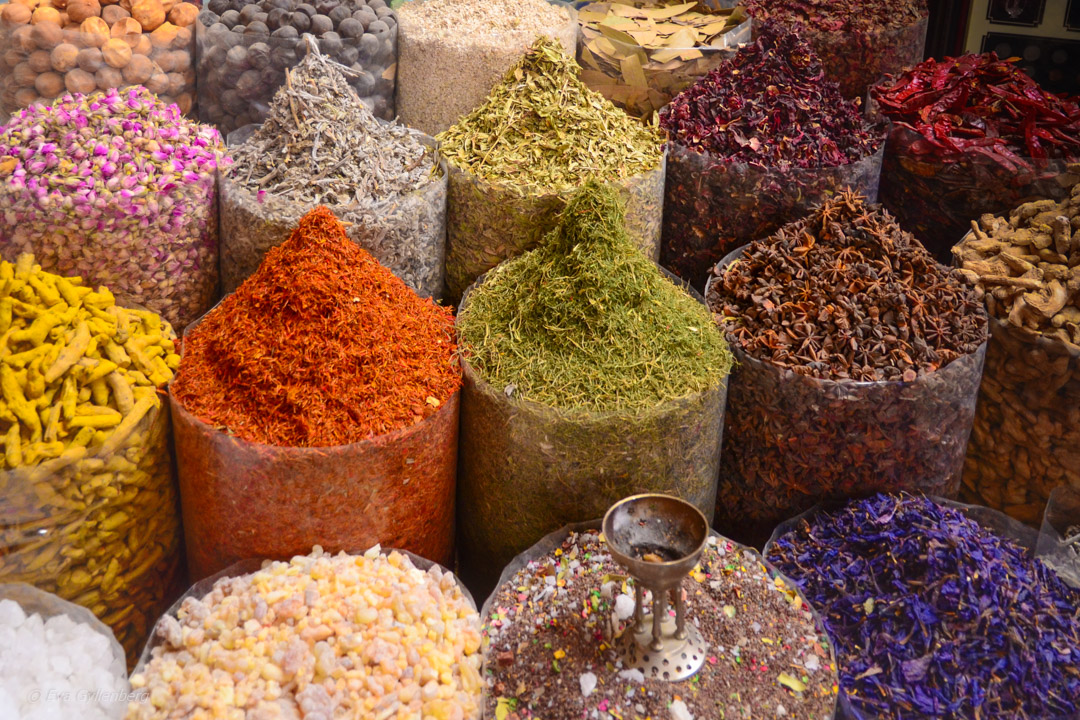 6. Burj Al-Arab
Burj Al Arab is known as the world's most luxurious hotel, but as the hotel is only open to guests, it is not so easy to just "look in". For us mere mortals who may not want to spend the entire vacation budget on a hotel night, however, there is an easier way to experience the luxury. By booking in advance for a dinner or afternoon tea. As many as three places in the hotel serve afternoon tea / high tea and you get away with 400-600 Dirhams per person. Not cheap, but definitely something for your Instagram feed.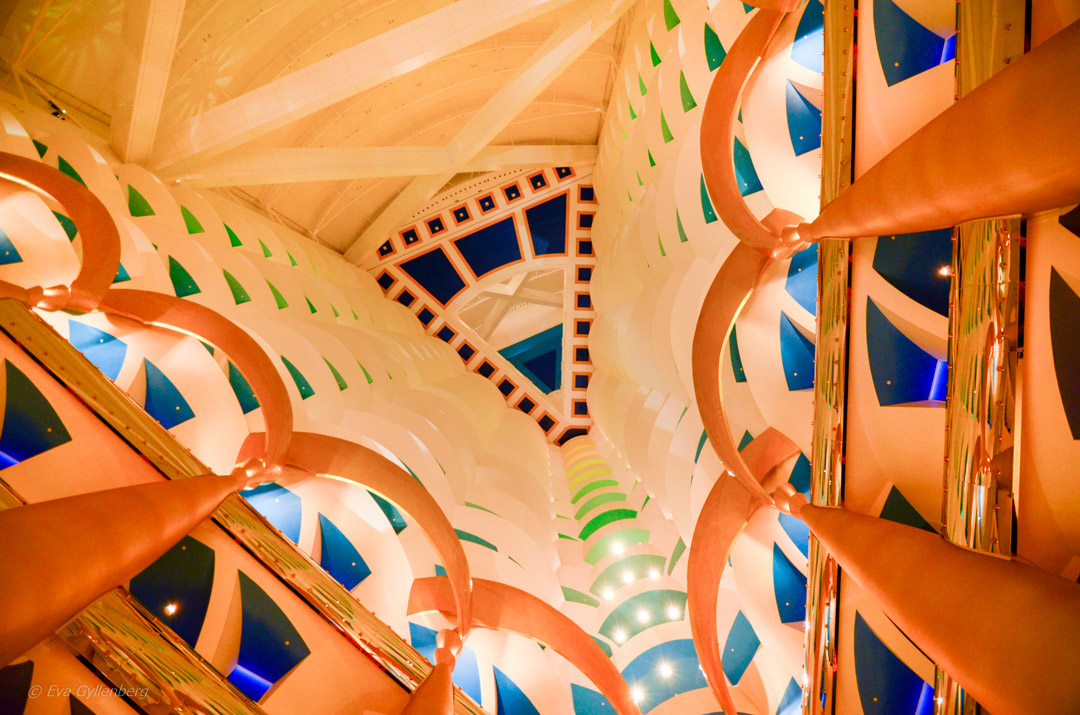 7. Jumeira Beach & the Walk
Jumeira beach is the white sand beach that basically stretches along the entire coast of Dubai. We have mainly lived at Jumeira Beach Residences (JBR) and hotels Ritz Carlton by Dubai Marina, which is a nice area to live in if you like to be within walking distance to a large selection of restaurants and shops. On weekends, the queues of creeping sports cars get very long, not only tourists hang out here on weekends. Popular places that you probably recognize are Shake Shack, The Cheesecake Factory, Sushi Art and Buddha bar, but here there are around a hundred restaurants with cuisines from all over the world to choose from.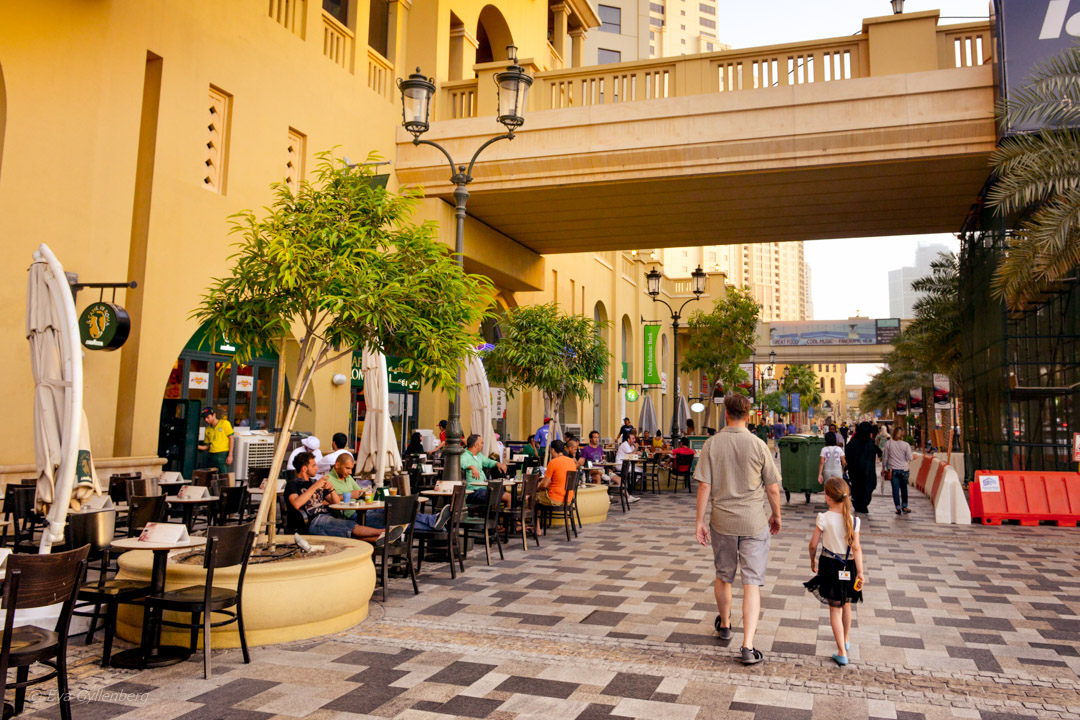 8. Theme parks
In recent years, theme parks have absolutely mushroomed in Dubai. Now there are actually so many theme parks in Dubai, that Dubai in advertising calls itself the "theme park capital" of the world.
If you don't have water slides at the hotel (like us at the Ritz-Carlton in the picture above) and want a full day at a water park, there are several options in Dubai. For slightly older children wild wadi (near Burj Al-Arab) or Aquaventure Waterpark (at Atlantis) best choice. Legoland Water Park is an option if you have smaller children between 2-12 years old.
If you'd rather go to an amusement park without getting wet, there are now several theme parks. Motiongate is basically a "Universal Studios", but by DreamWorks Animation, Columbia Pictures and Lionsgate. Rides galore, shows and even a whole Smurfland can be found here.
For smaller children are newly opened Legoland a good choice, with over 40 rides and of course also a mini land.
Is it too hot outside? In Dubai, you can actually ride an indoor roller coaster! The world's largest indoor amusement park is located in Dubai - IMG Worlds of Adventure.
Do your children dream of becoming a pilot or a firefighter? On KidZania let them live out their fantasies and role-play in a built-up city. Fantastic fun for children who dare to play with other children even if they don't know the language.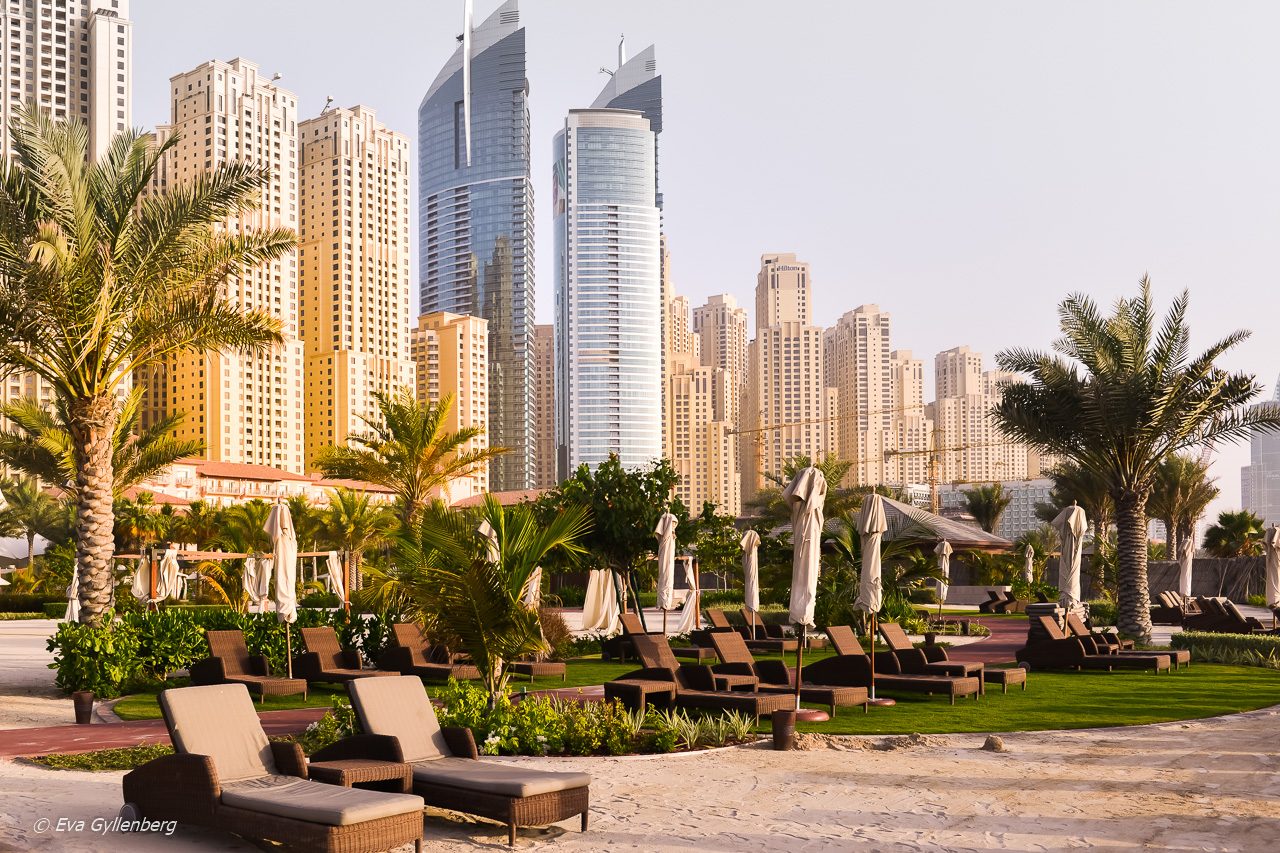 Do you want to read more about the United Arab Emirates?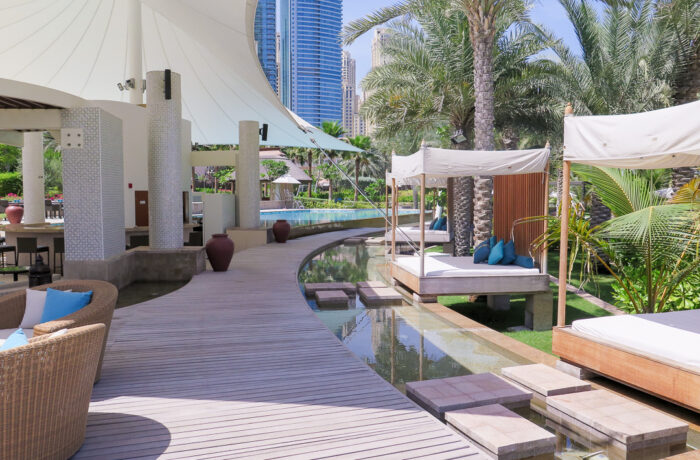 Dubai must be the city in the world with the most five-star hotels. To find…
November 8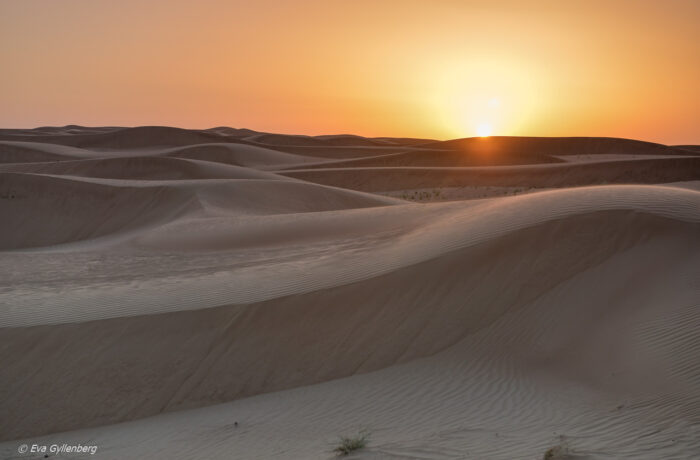 Join us for a colorful photo album with pictures from our four trips to the city…
16 October 2021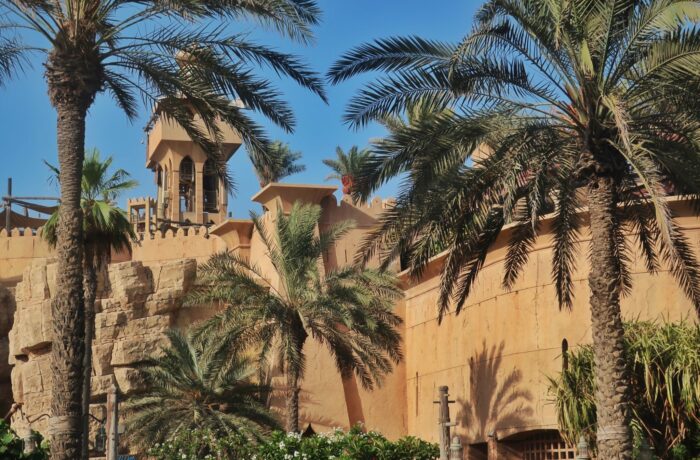 The Wild Wadi water park in Dubai offers a wet day of excitement, laughter and…
July 3