At the edge of the Perfume River, 5 kilometers outside the imperial city of Hue, lies Thien Mu Pagoda. For nearly 400 hundred years, the historic temple has stood here on a hill overlooking a changing Vietnam. Today, the pagoda and its tower are a symbol of the city of Hue itself and its imperial glory days.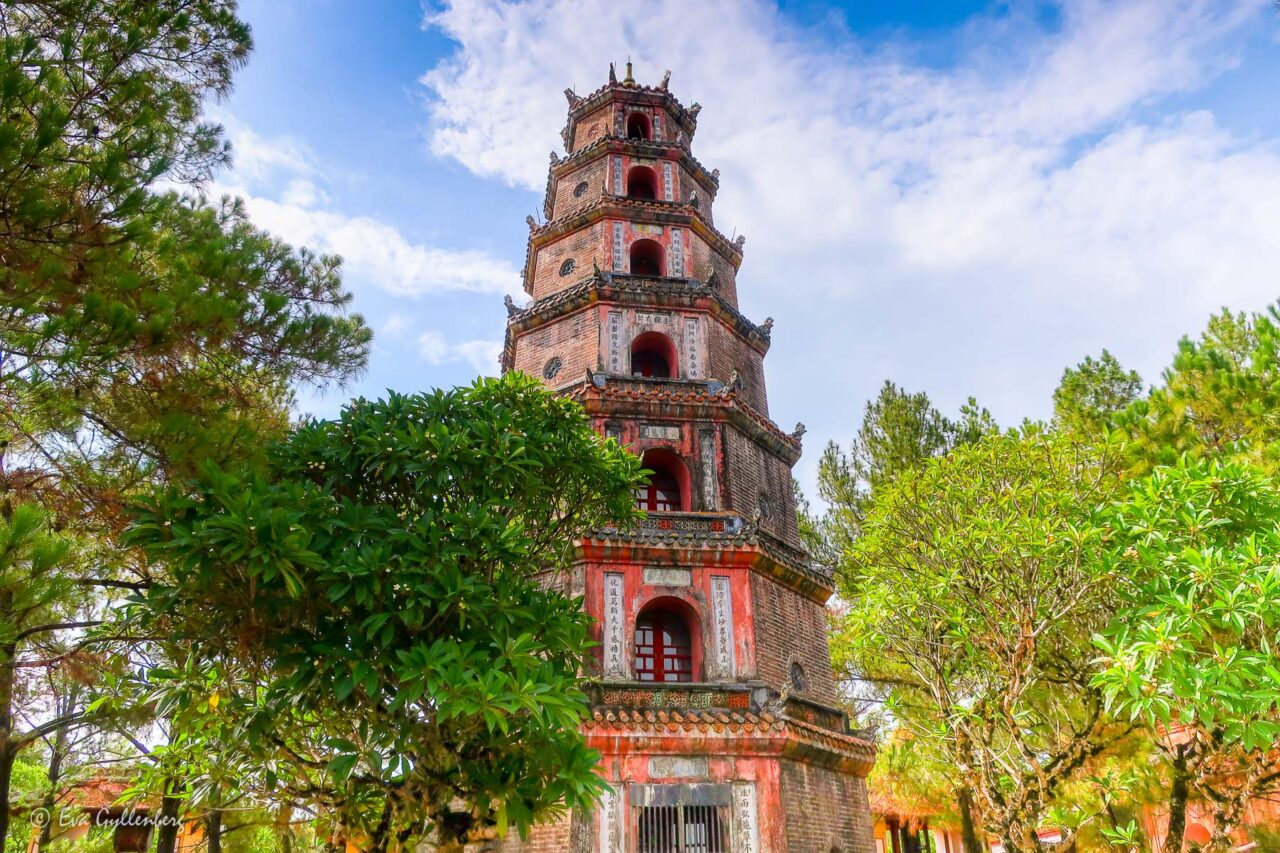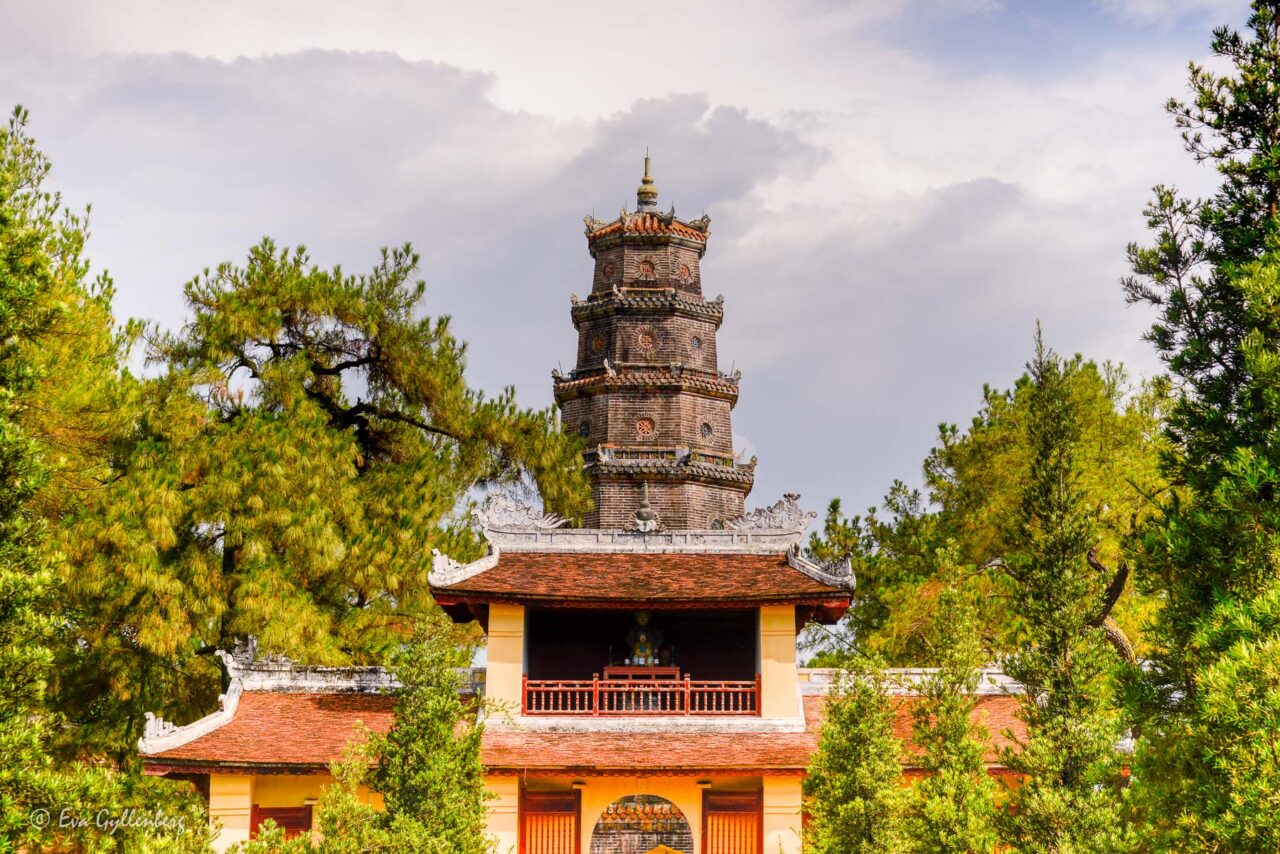 History
The original temple on this site was built back in 1601 by one of the first rulers of the Ngyuen clan. Over the years, the temple has been rebuilt, destroyed and rebuilt. Today, the temple is a rather shy little building, easily overlooked for the imposing tower. Because you can't miss the stately tower Phuoc Duyen Tower – a landmark that can be seen from afar along the banks of the Perfume River.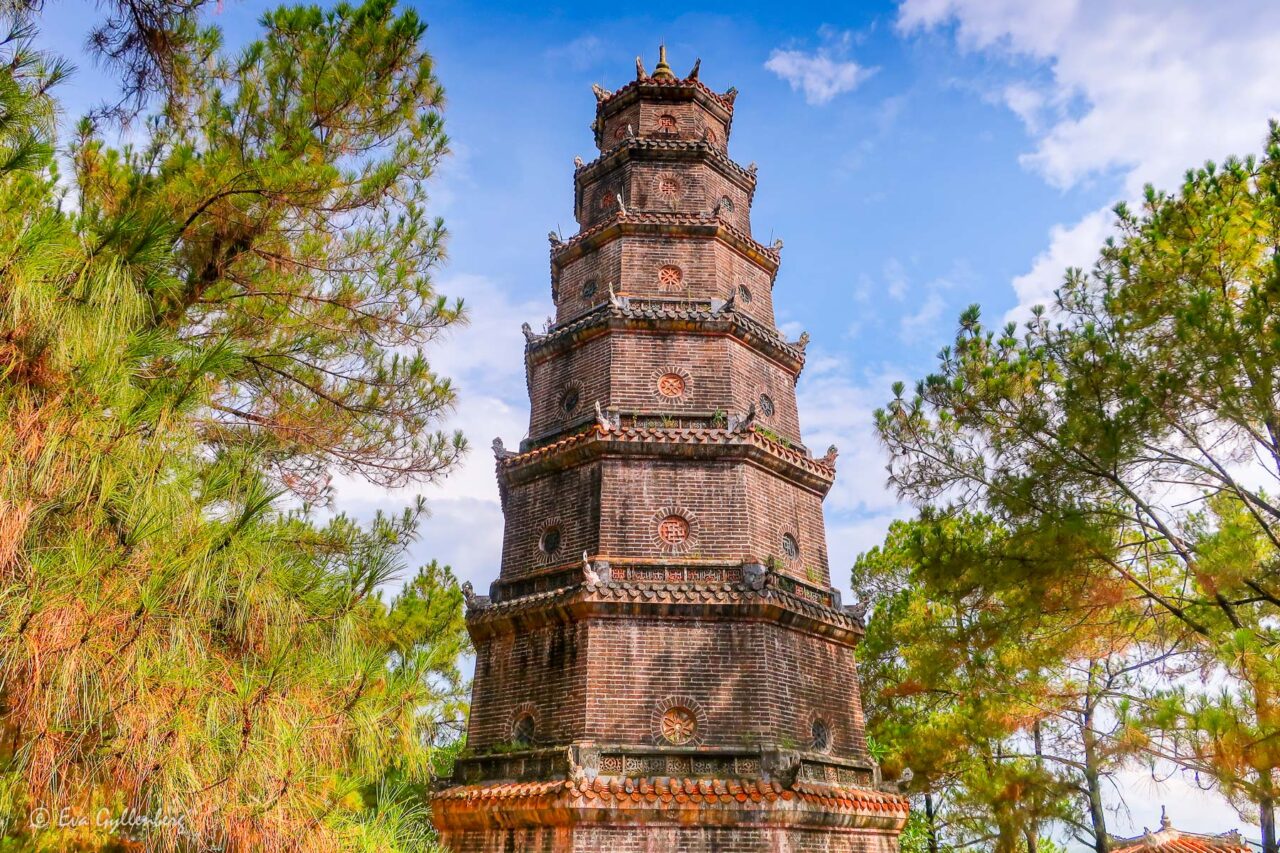 The octagonal Phuoc Dyen tower from 1844 stretches 21 meters into the sky, with a clear front facing the Perfume River. When you jump out of the taxi and climb the steep steps to the temple, the tower is the first thing that greets you. Unexpectedly built in brown brick, when most of the other buildings are built with yellow or red plaster.
During a great hurricane in 1909, large parts of the temple and the tower were destroyed and although it has largely been rebuilt, the buildings have not yet fully recovered their former glory. But the site and buildings are definitely worth visiting anyway. This fraction of historical beauty is incredibly beautiful even today.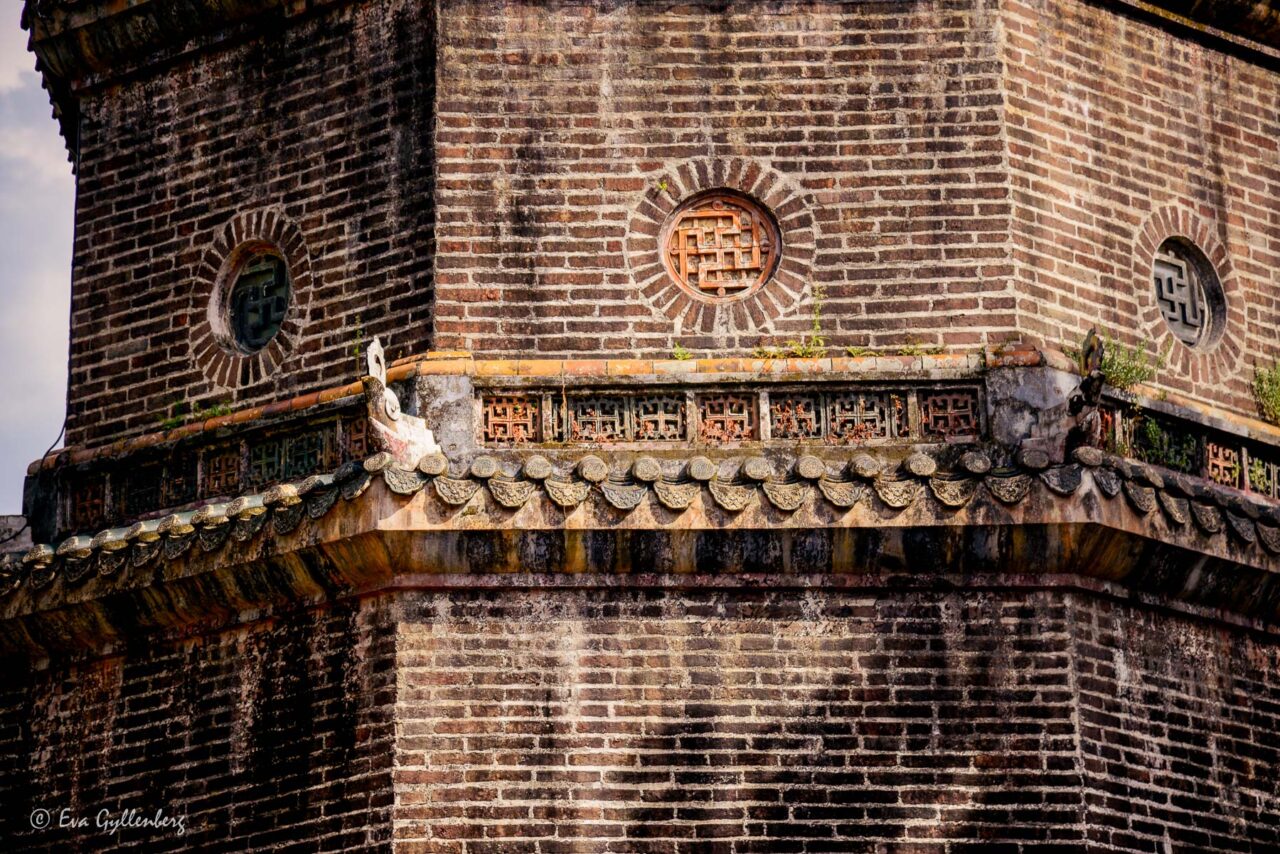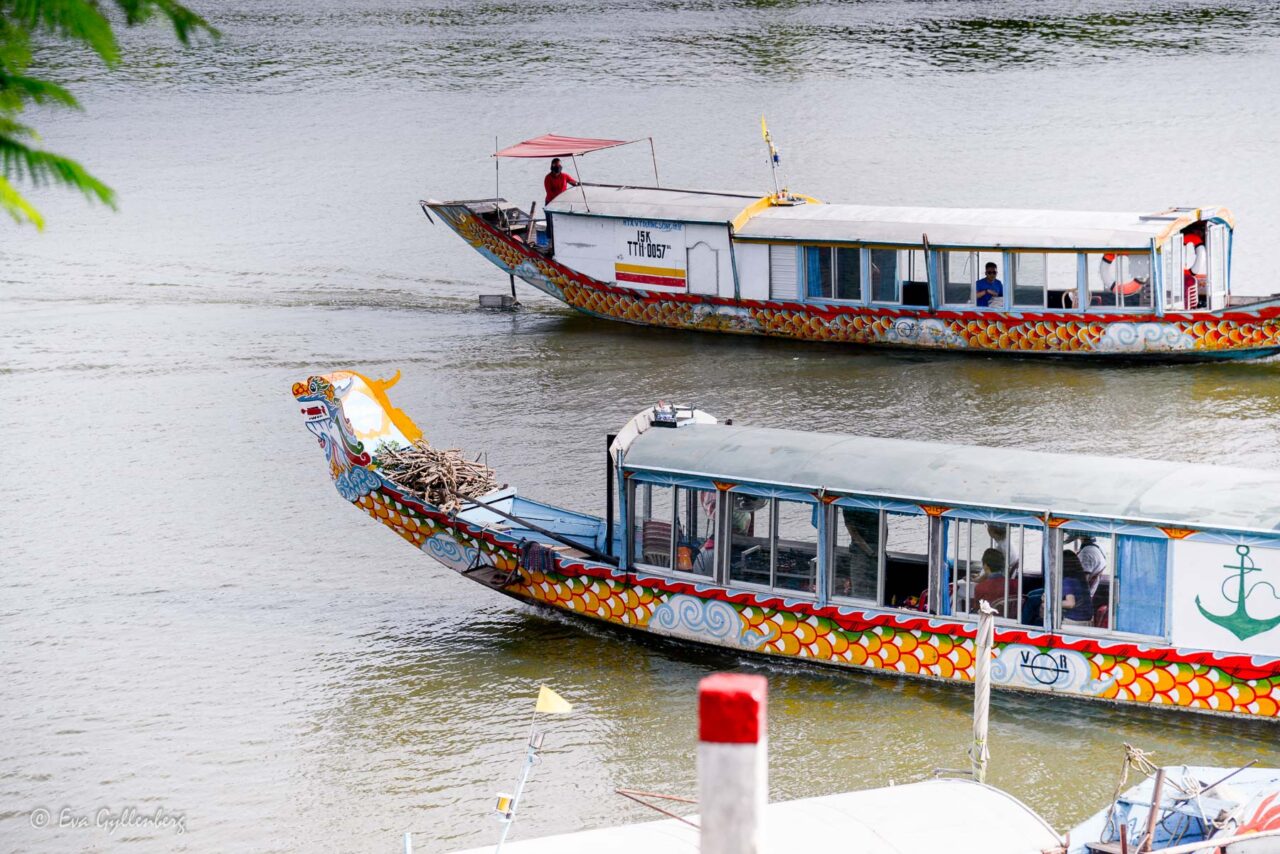 The marble turtle
In Vietnam there are four sacred animals, of which the turtle is one of them. A symbol of a long life and of education. At the temple you will find a large gray turtle in marble, so large that it is impressive that in the 18th century they managed to create the statue from a single block of marble.
It is said that students go here to pet the turtle before important exams, for good luck. We didn't see any students when we visited the temple, but we were actually here in the month of July. Maybe they have "summer holidays" in Vietnam too?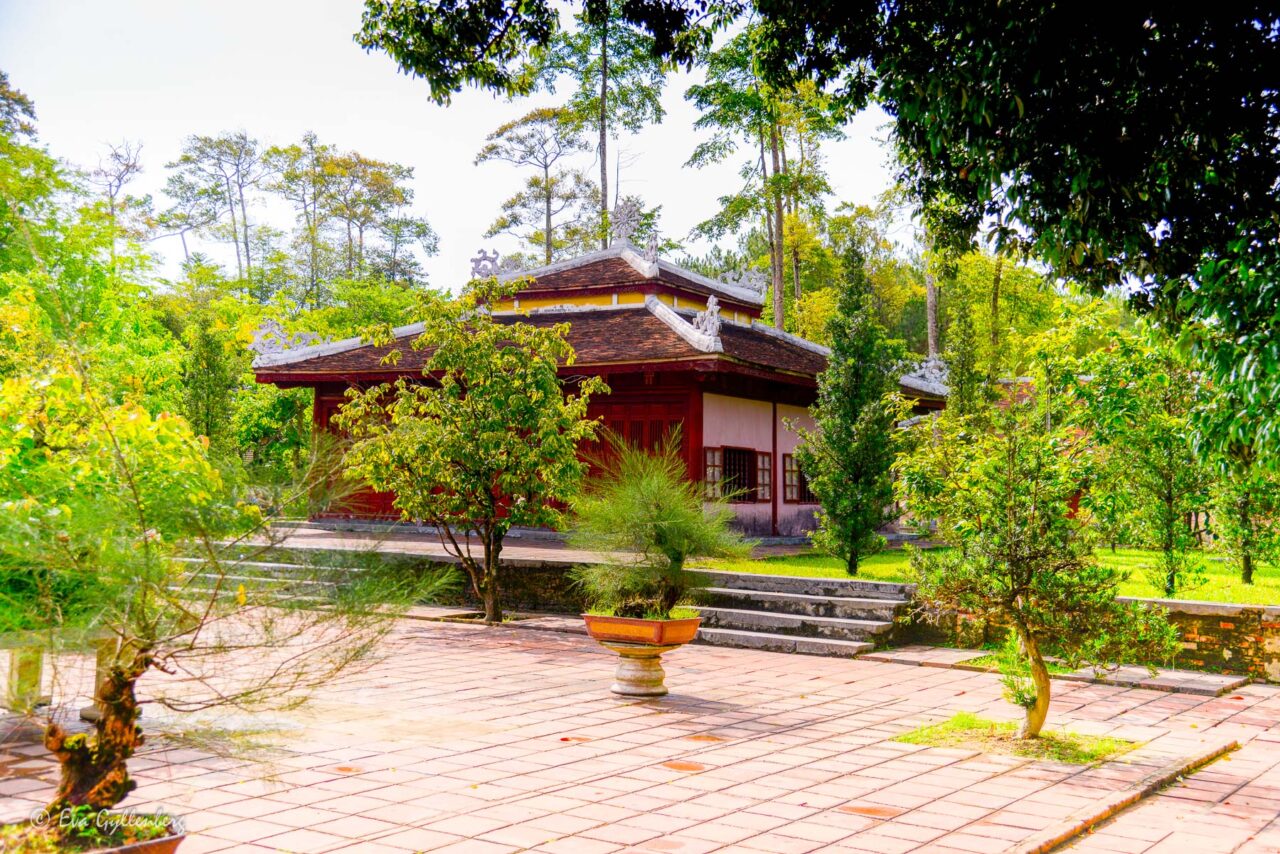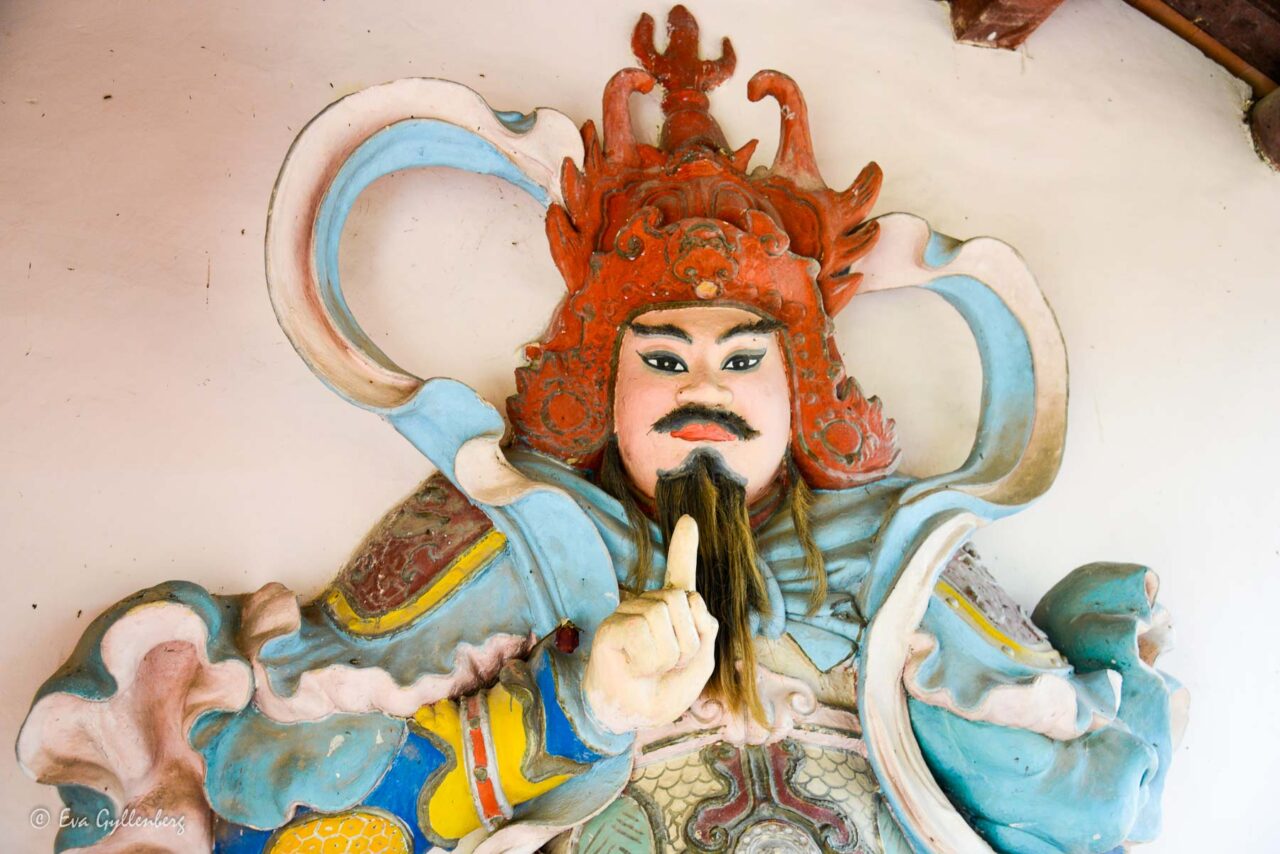 Visit the temple
We had hired a car with driver to get to the temple from Hue, but it is easy to get here by both dragon boat and taxi. There is no entry to the temple.
Keep in mind that you should not wear shorts, short skirts, bare shoulders or low-cut tops when visiting temples in Vietnam.
Do you want to read more about Vietnam? Look into my Vietnam page!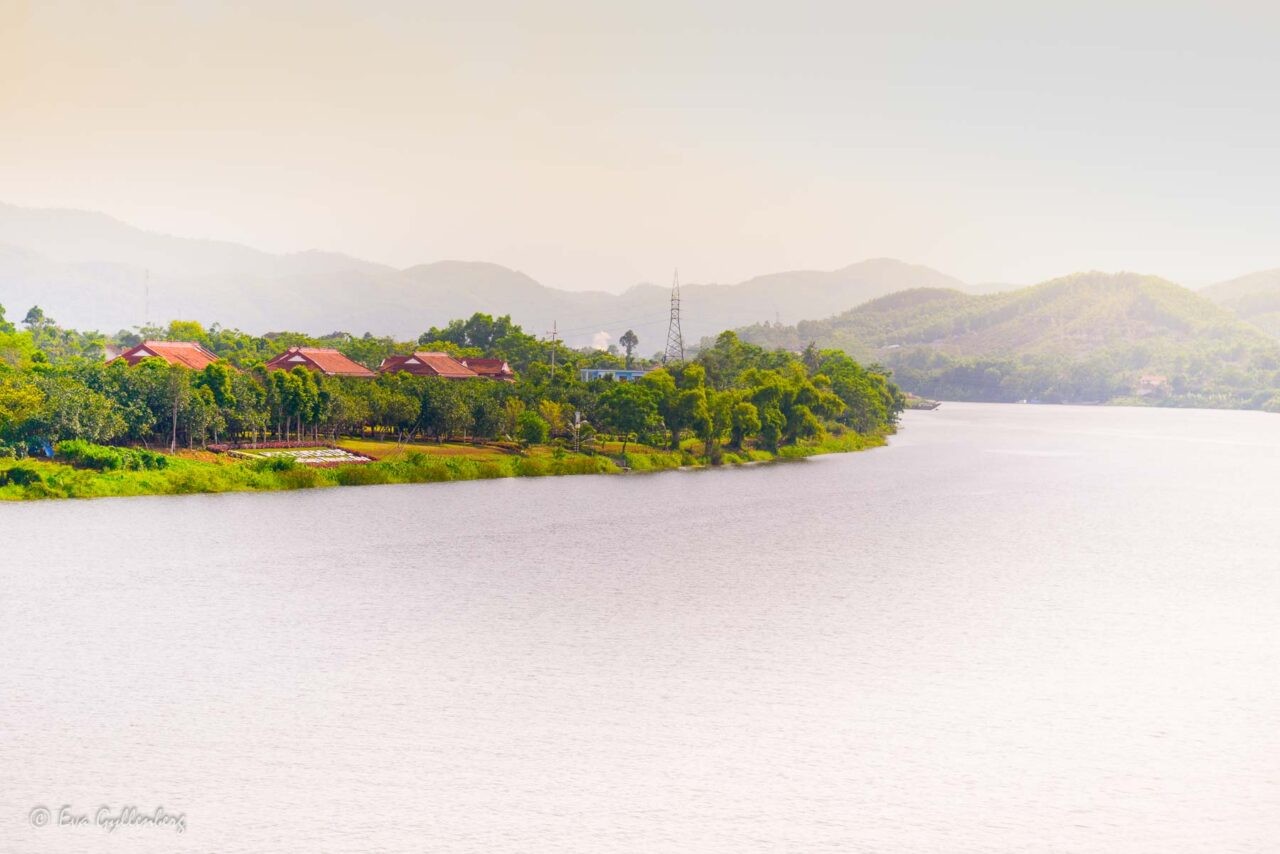 Want to read more of my travel tips? Don't forget to like Rucksack on Facebook!
Do you want to read more from Vietnam?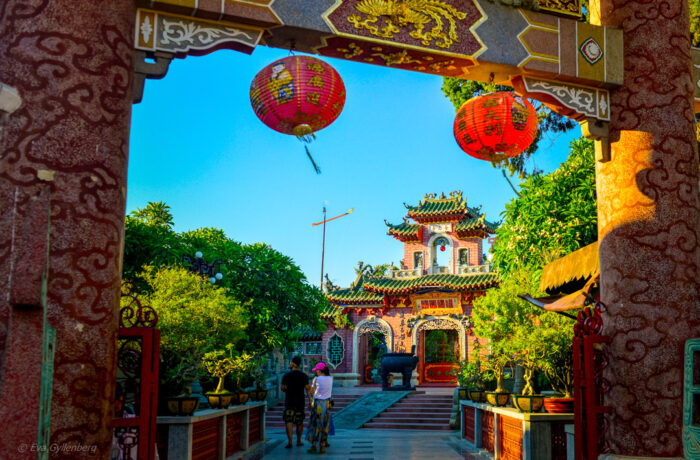 One of the questions we most often get about our trip to Hoi An is…
July 12
For once, I'll leave the history of Hoi An's old town and let…
February 27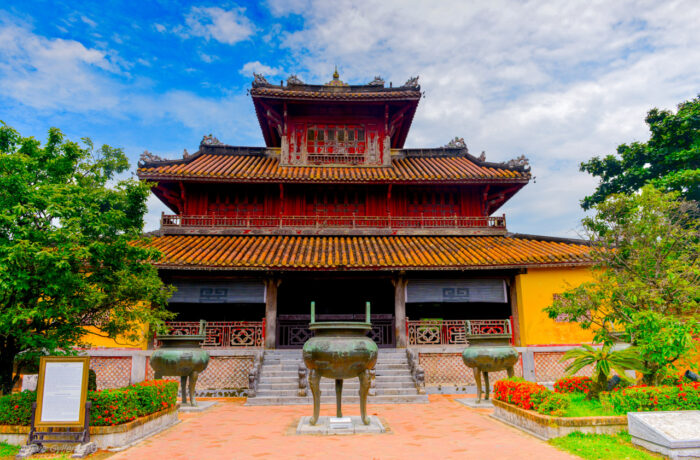 Have you heard of the Forbidden City in Huế? I didn't have that…
December 7