Some places etch themselves in the memory more than others. Like small photo albums that you unknowingly pick up when you are reminded of the place. Small puzzle pieces of travel memories. For me it has Swing Park-the temple has been my image of Bali since we were here last. It was also the place I most wanted to experience again when we were in Bali last summer. So we hired a driver and went here.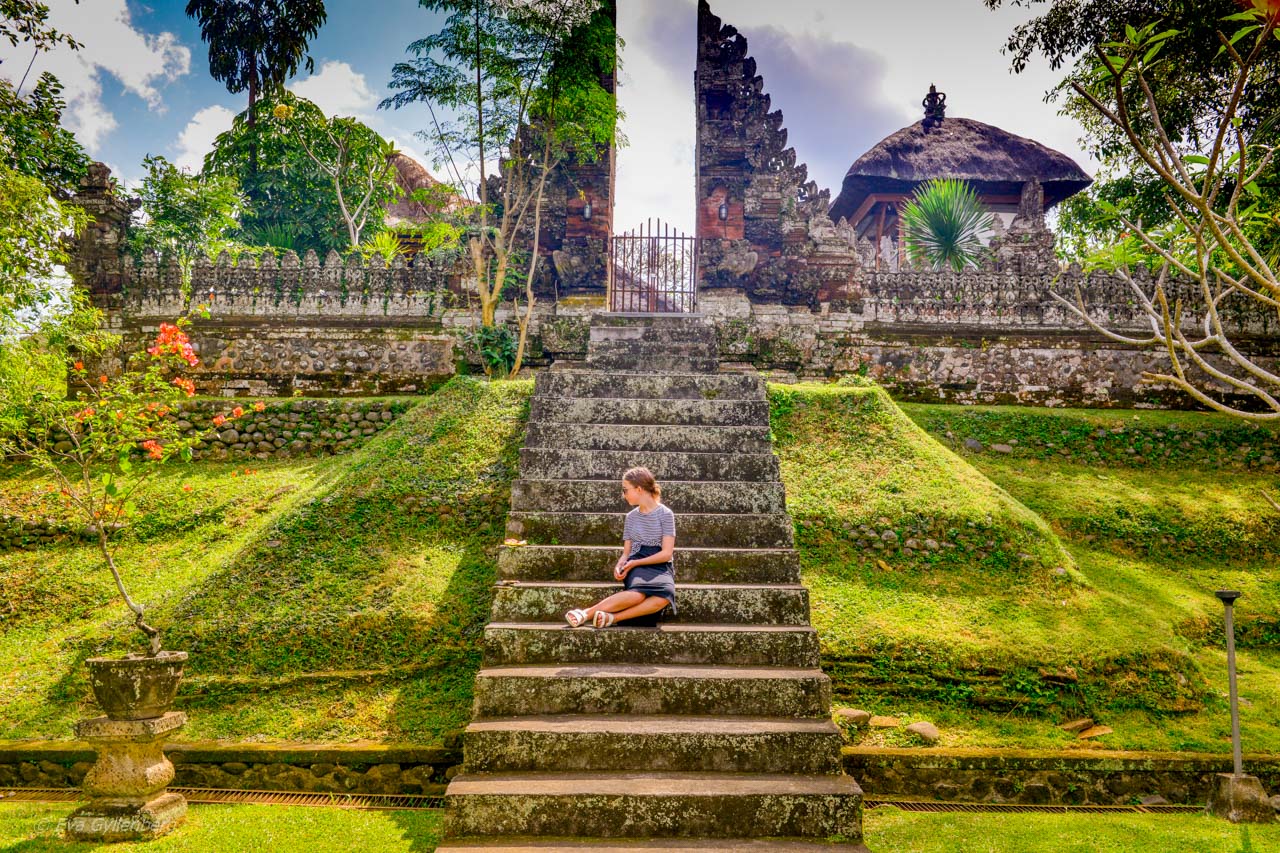 Pura Taman Ayun means 'the beautiful garden', which is a fitting name for this flamboyant water temple. The temple is Bali's second largest temple and the temple area alone stretches 250 x 100 meters.
Taman Ayun was built in 1634 by the King of Mengwi, as the kingdom's most sacred temple and as a place to worship the royal ancestors. However, after several conflicts between Bali's kingdoms, the temple began to fall into disrepair. Not until the 1930s was much of the temple restored to its former glory, but it is said that today's temple cannot match the beauty of the original temple.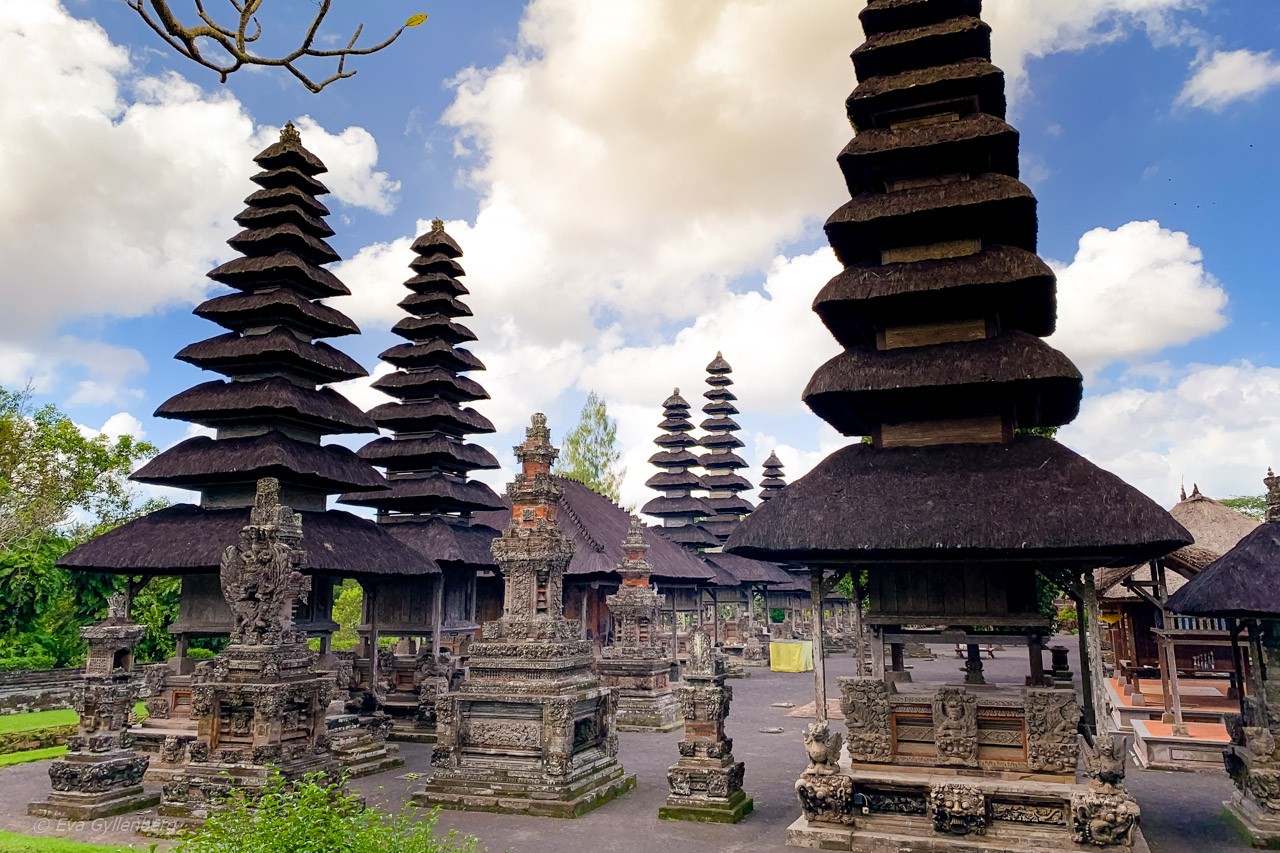 Taman Ayun is, in my eyes, one of the most beautiful temples in Bali, with its high-rise temple roofs reaching towards the sky surrounded by a moat of water with lotus flowers and fish. Since 2002, the temple is a UNESCO World Heritage Site. This is something unique, for me the very image of Bali. The calm. The silence. The beauty. The scents.
As a visitor, you can walk around the temple, but not enter the temple area itself. We arrive at the temple early in the morning. The first offerings of the day to the gods – canang sari – has just been posted in the temple by beautifully dressed women with flowers in their hair. The women carry the offerings on their heads as they have never done anything else in their entire lives. The small packages of fruit, flowers and rice are in small woven leaf baskets, along with fragrant incense and sweets. Before the women leave the offerings, they say a small prayer and wave the incense around in soft movements. This is just today's first batch of canang sari. According to our driver, the women go out with new offerings at least three times a day.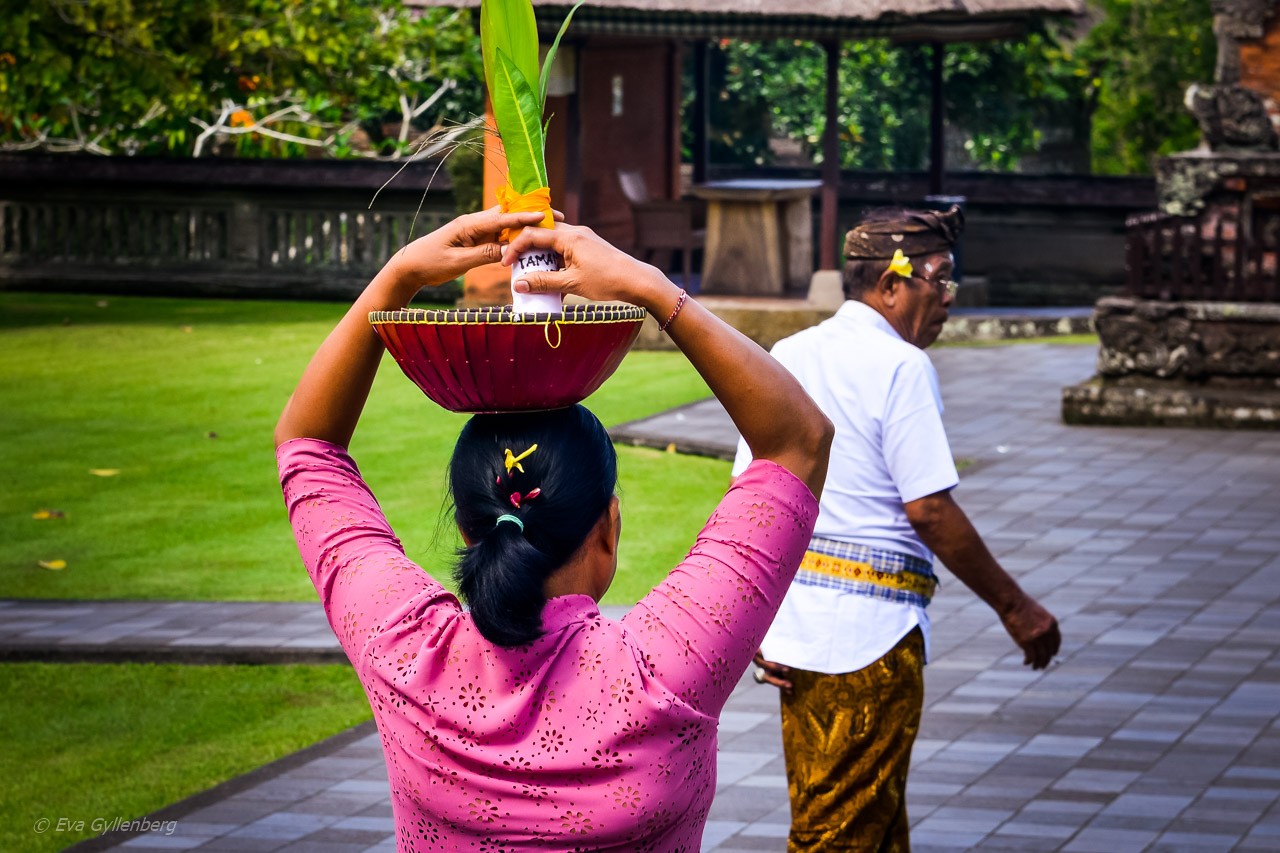 The women have barely left the temple courtyard before the temple cats come running to get some food. They are very nice cats that almost look like Bengals. Well-kept and curious. The little tigers rummage around and poke away what is not edible. They have done this before.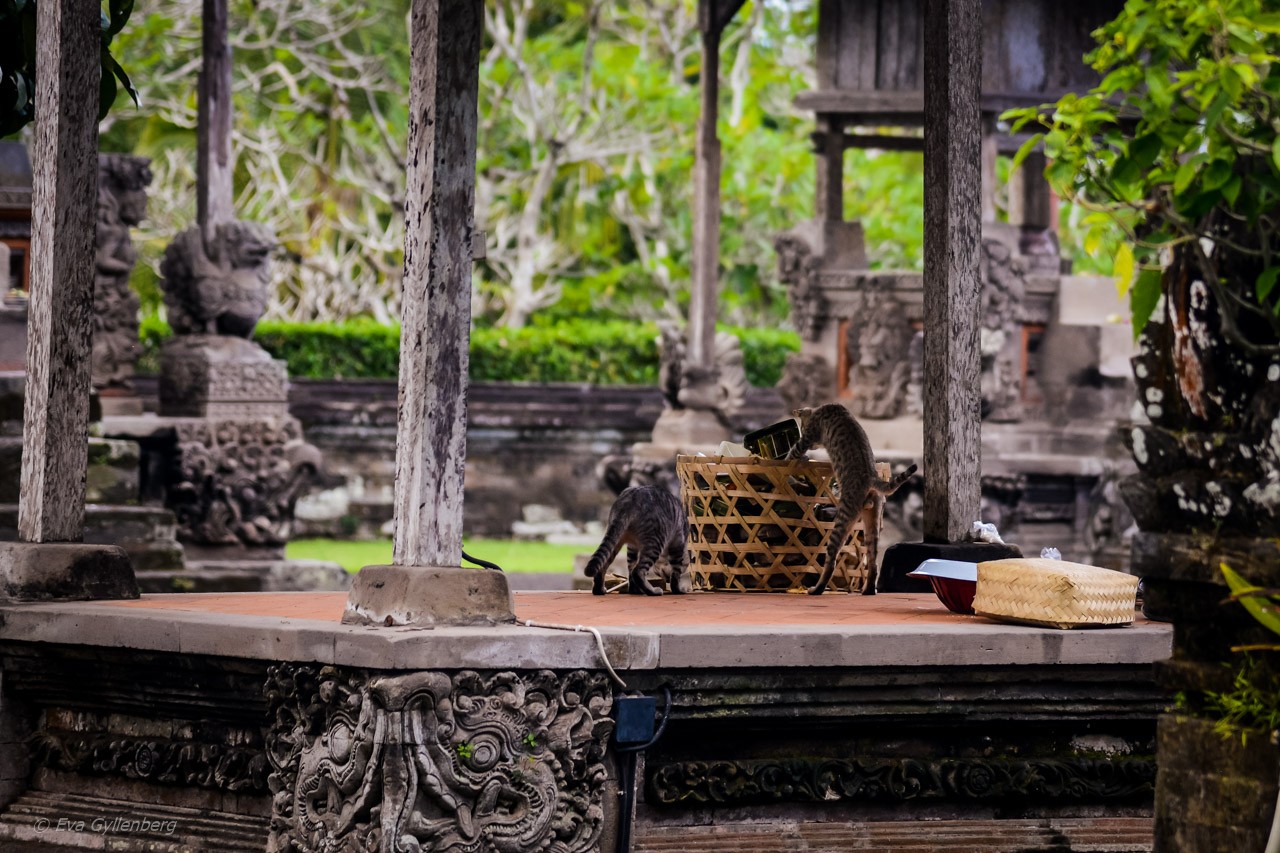 We walk a lap around the temple and look at all the temple buildings and moss-covered old statues. Some statues are more terrifying than others. The scary statues are so called Dwarapala. They are not gods, but temple guardians to scare away evil spirits. Big eyes and big teeth and menacing poses guard all the temple's entrances. One of the statues has got a red hibiscus in its stone hair, but it still looks creepy.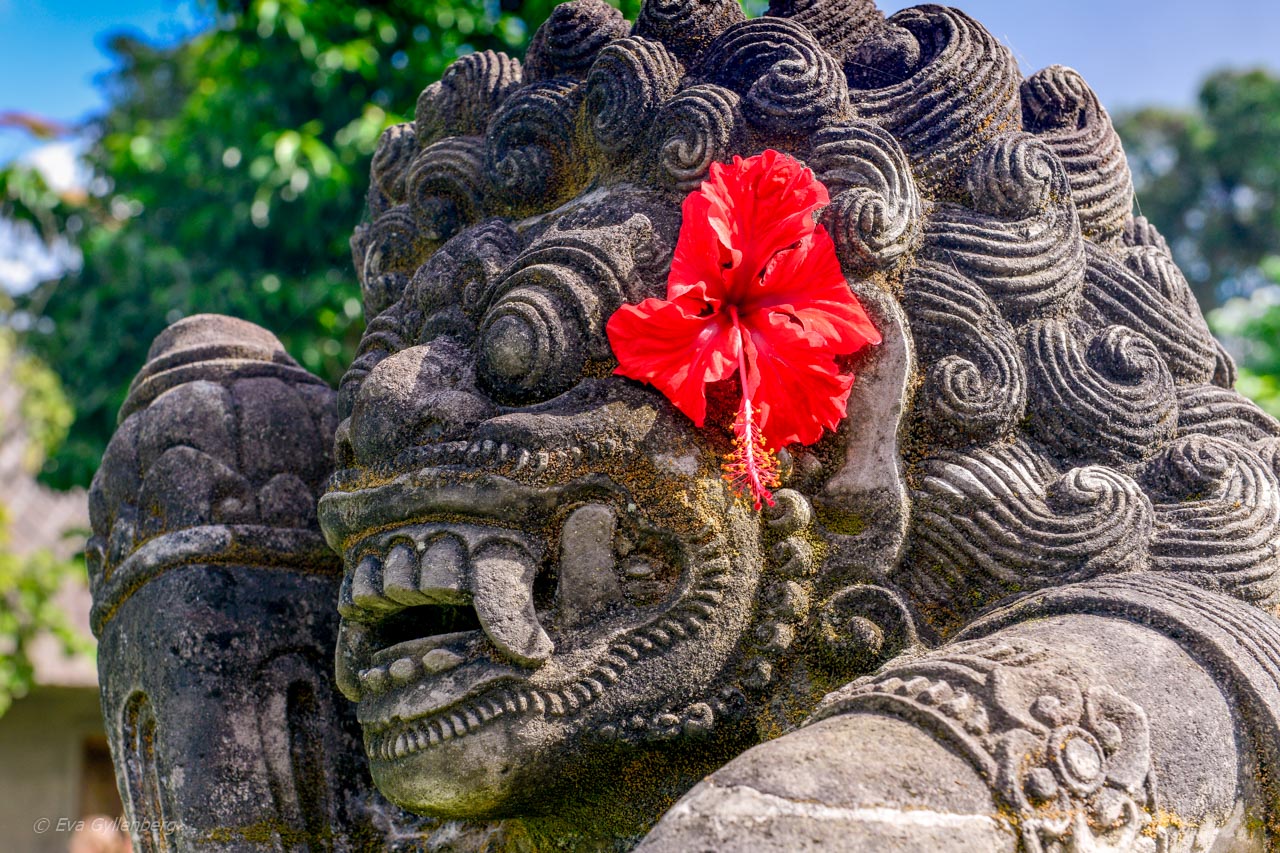 Twice a year there is a temple festival – the valley – in Taman Ayun, when the temple gates are opened and the whole area is decorated with bamboo, fabric and flowers. Music is played and the air is filled with incense. But there are many temples in Bali, so if you miss Taman Ayun's festival, you don't have to be too sad. Every day there is a festival in at least one temple in Bali.
We pass an outdoor Balinese cockfighting arena – the wanton – right at the exit of the temple. In the past, bloody fights between roosters equipped with razor-sharp knives on their legs were held here. The animals were beaten to death as sacrifices to the gods, as part of a thousand-year-old Balinese Hindu tradition. These days, thankfully, there seems to be no more cockfighting at Taman Ayun, but our driver says it still happens at other temples in Bali. I leave the temple with new, updated memories of the Bali I remember since the last time. A lot has changed in Bali since I was last here, but Taman Ayun is definitely still one of Bali's most beautiful temples.
How do I get to Taman Ayun?
The temple is located in Mengwi, 1,7 miles west of Ubud or 2,5 miles north of Kuta. Expect it to take 30 minutes from Ubud to get here by car.
Map (opens in Google maps)
Practical things to think about
You need to pay entry fee to enter the temple. We paid 20.000 rupees per person, but it seems to vary a bit depending on the season (or if you or your driver buys the tickets…). As a visitor, you need to have your knees covered, but there are sarongs to borrow for free on site. I had a long dress and didn't have to put on a sarong.
Do you want to read more about Bali? You can find my other posts about Bali on my Indonesia page.
Want to read more of my travel tips? do not forget to like Rucksack on Facebook!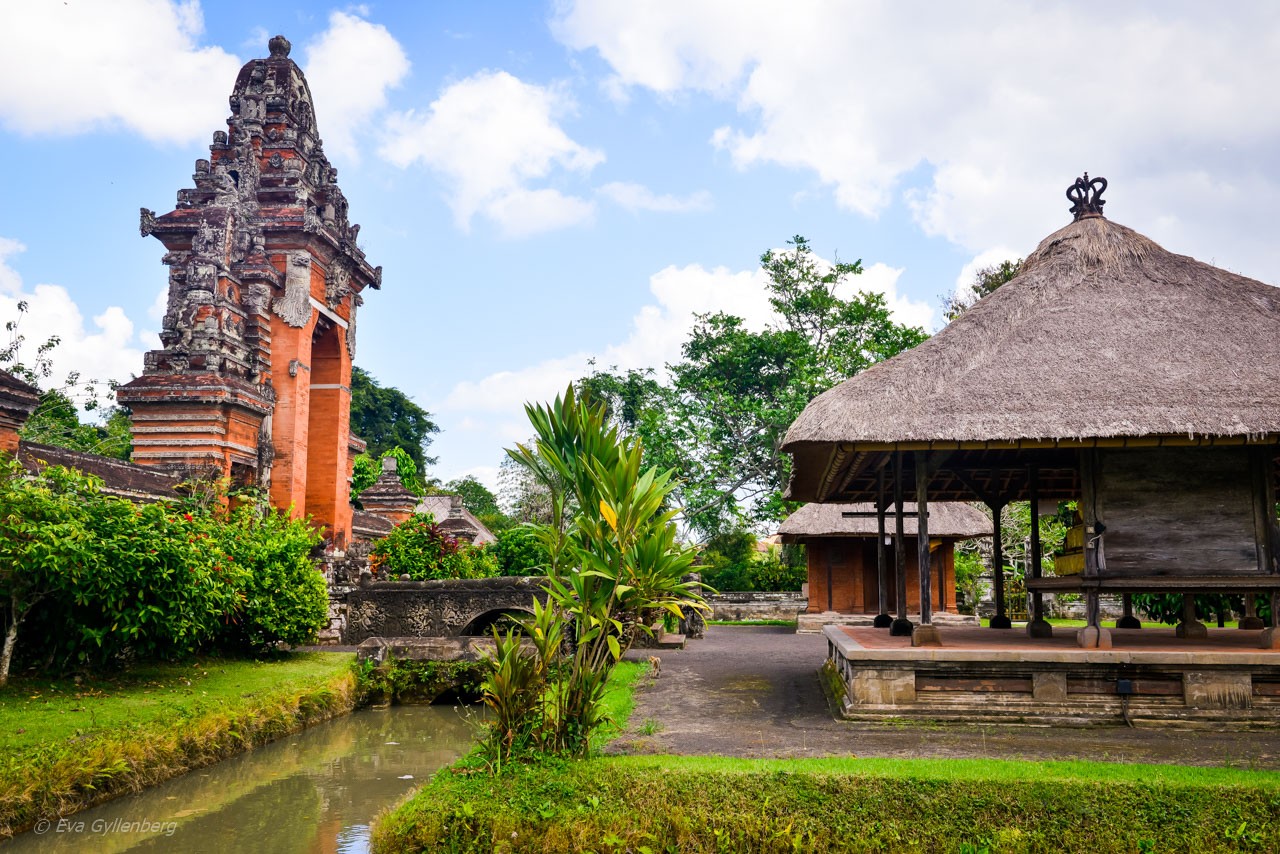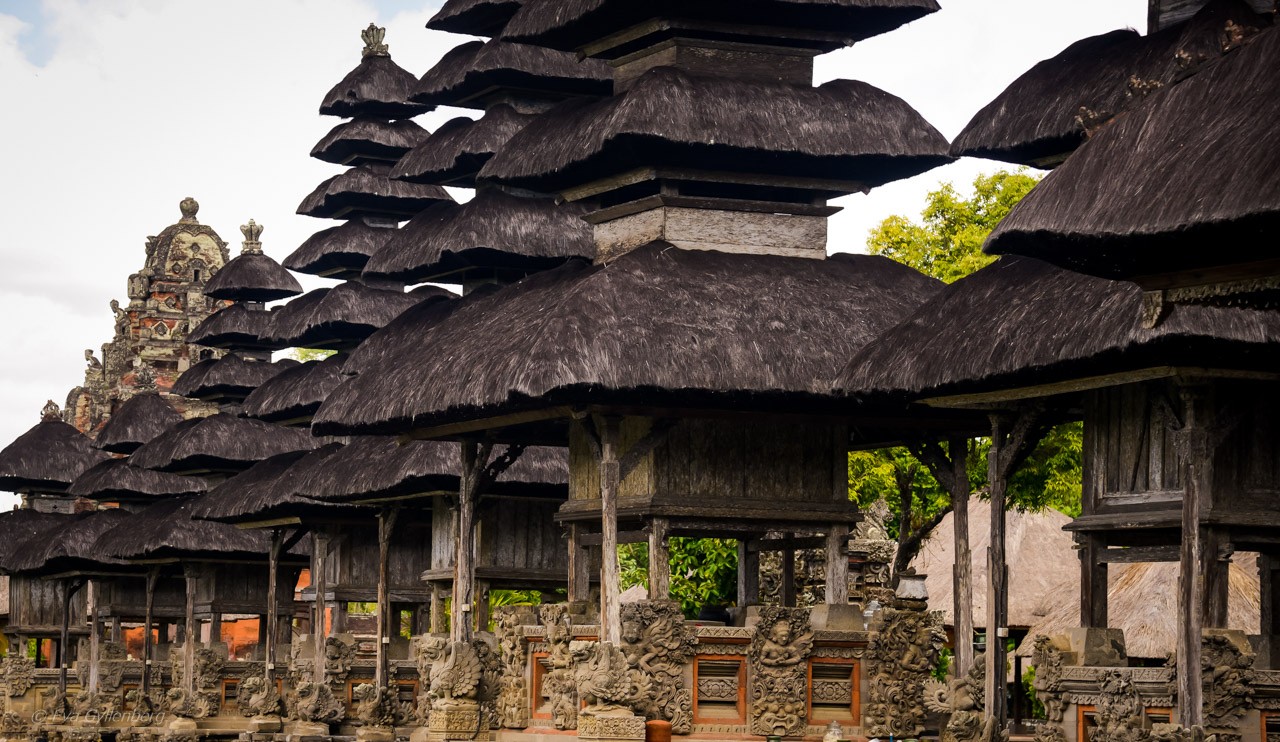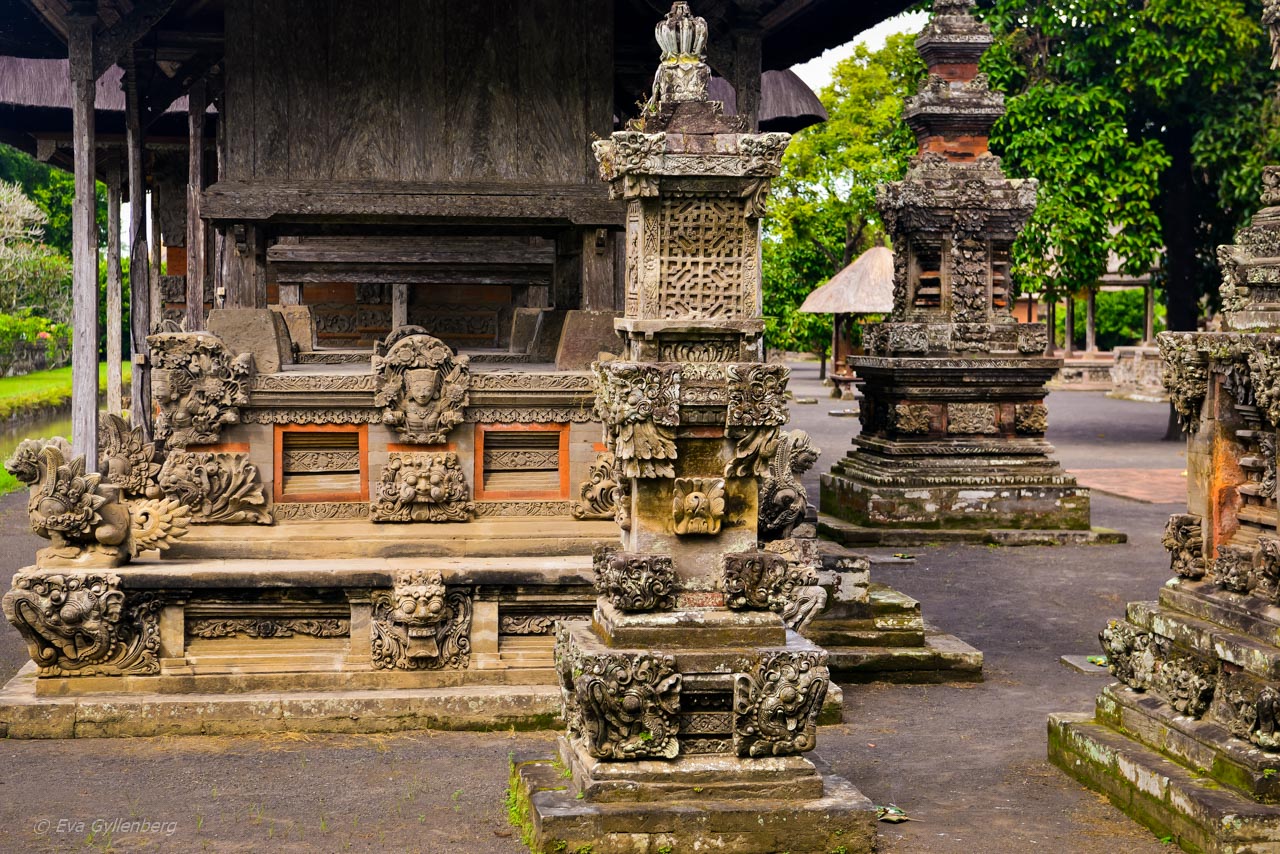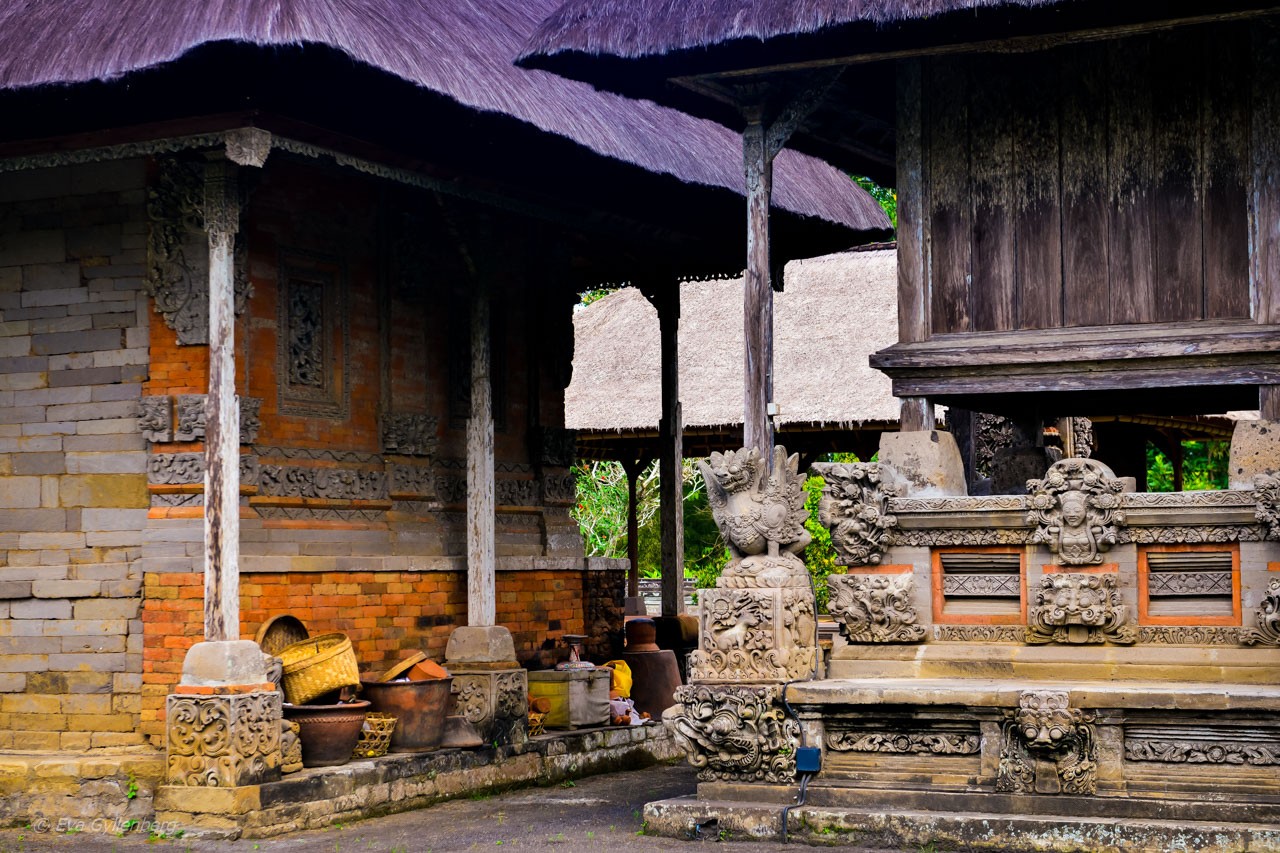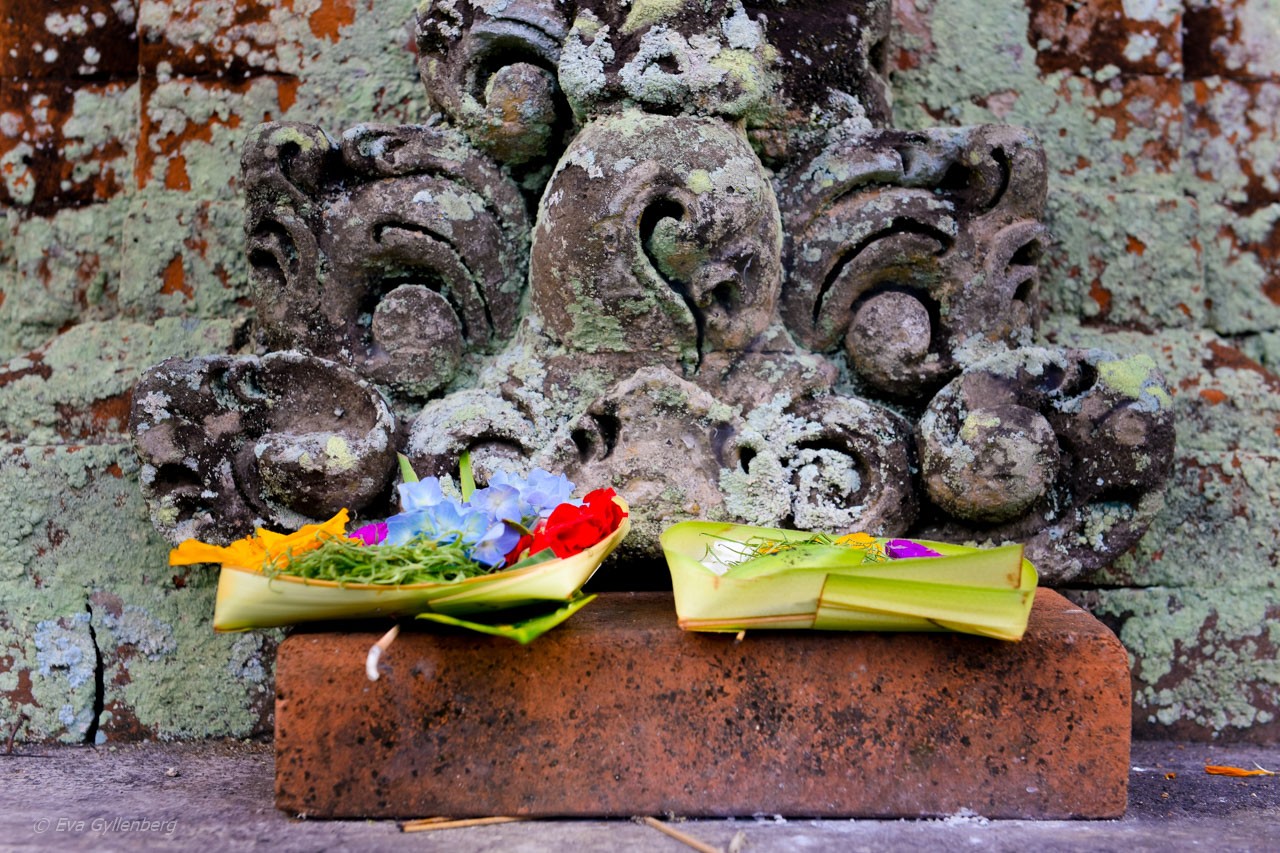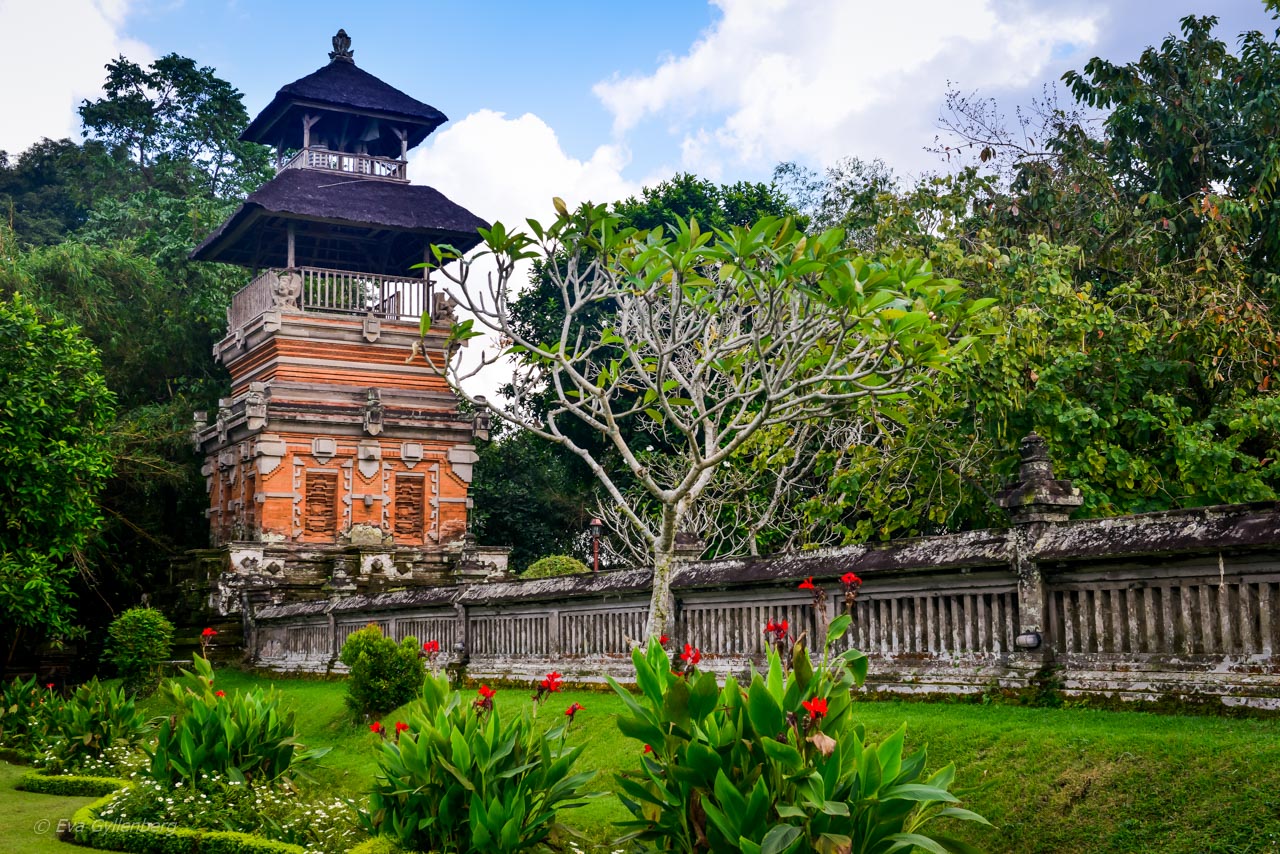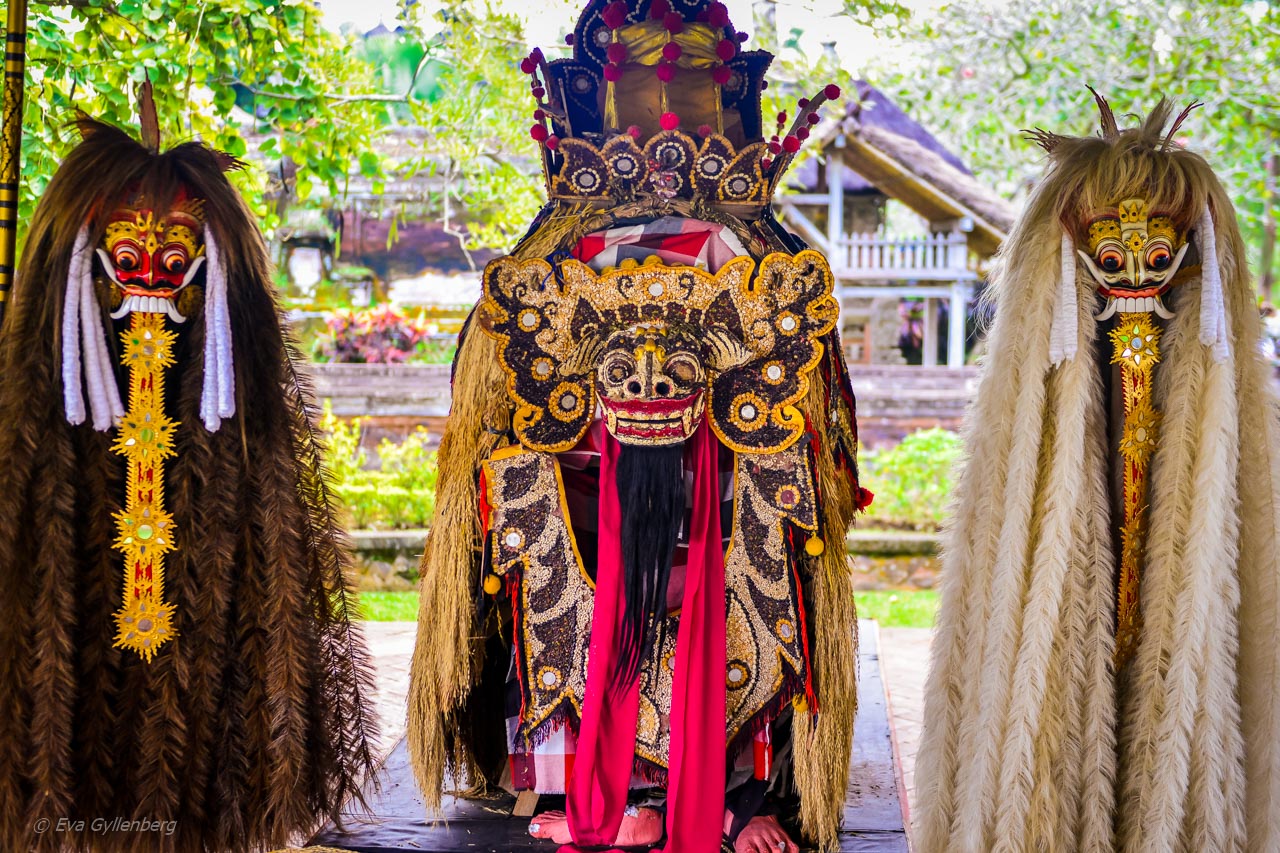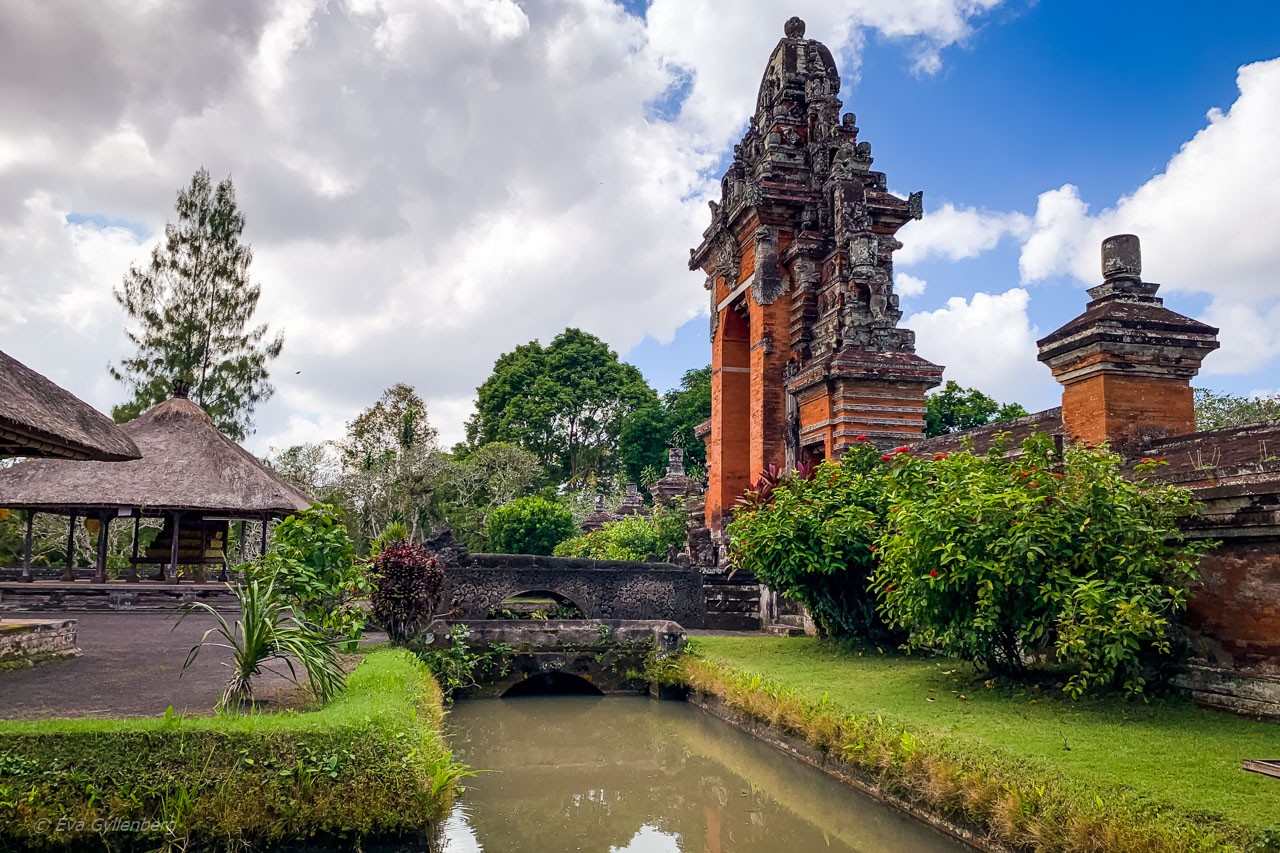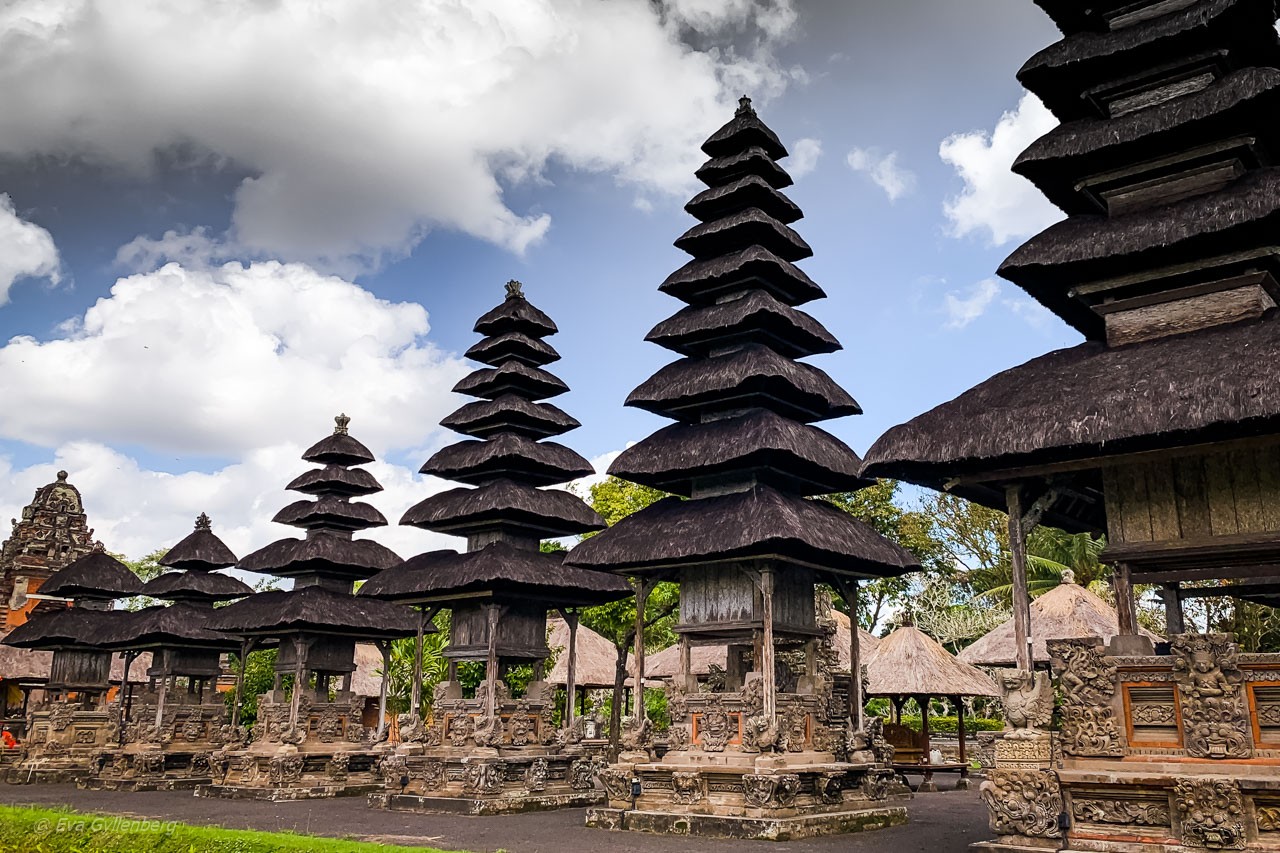 Have you been here? What did you think of the destination?
Been there - didn't like it!
0
Not keen at all to go here!
0
Eva Gyllenberg
Travel blogger, gastronaut, photographer and family adventurer with over 55 countries in his luggage. Eva loves trips that include beautiful nature, hiking boots and well-cooked food. On the travel blog Rucksack she takes you to all corners of the world with the help of her inspiring pictures and texts.