While we absolutely love going out to eat with our daughter, there are still restaurants that we know she wouldn't enjoy. So when, for once, we get an evening out on the town for a date night, it's important to take care. Both my husband and I love well-cooked food and prefer Asian every day. After a tip from good friends about Sushi Oh on Karlavägen, it felt like a good place for an adult dinner. And by the way, you don't have to read my entire rant below to hear what I thought, because this place was totally amazing!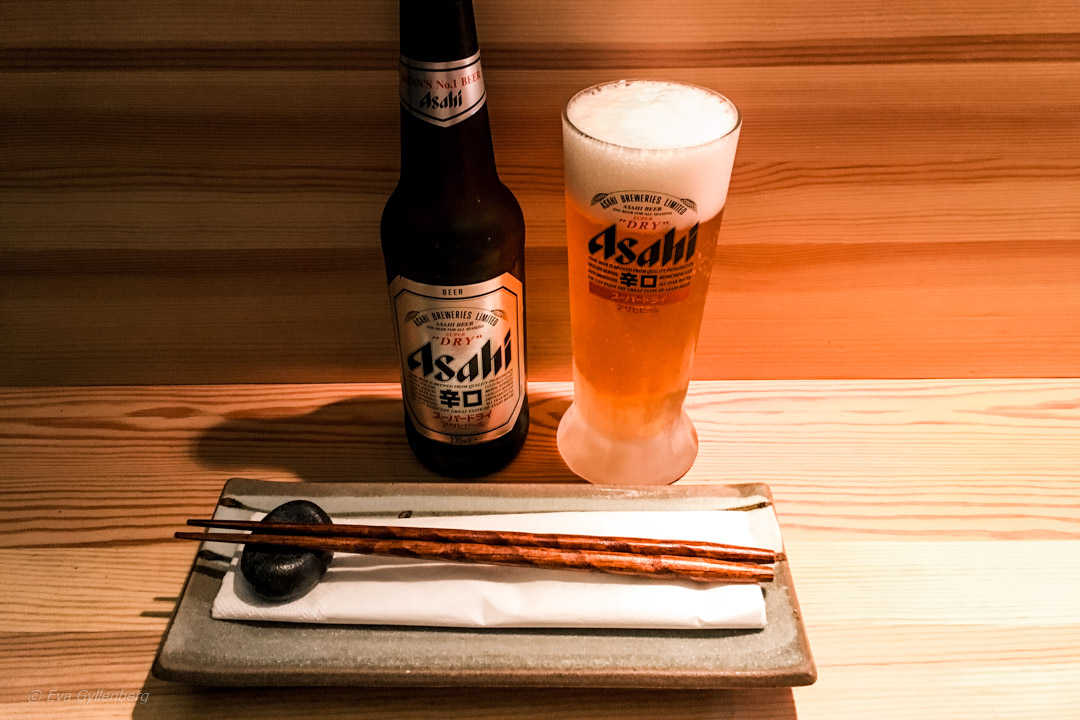 There is only one thing on the menu at Sushi Oi – an undefined 8-course tasting menu. The menu is updated every season and is both innovative and classic at the same time. And what a taste journey we were treated to! We were invited to a dinner that took us back to our train cabin in Japan, with extra everything and a plus menu.
There are two sittings to choose from, 18-20 and 20-22. We managed to get 2 seats for the early seating. It may not sound like a feat, but considering that the restaurant has 6 seats, it felt like we were downright lucky. The interior is like a traditional sushi bar, with a wooden counter around which all diners sit. In the middle, the sushi is prepared in front of you with great precision.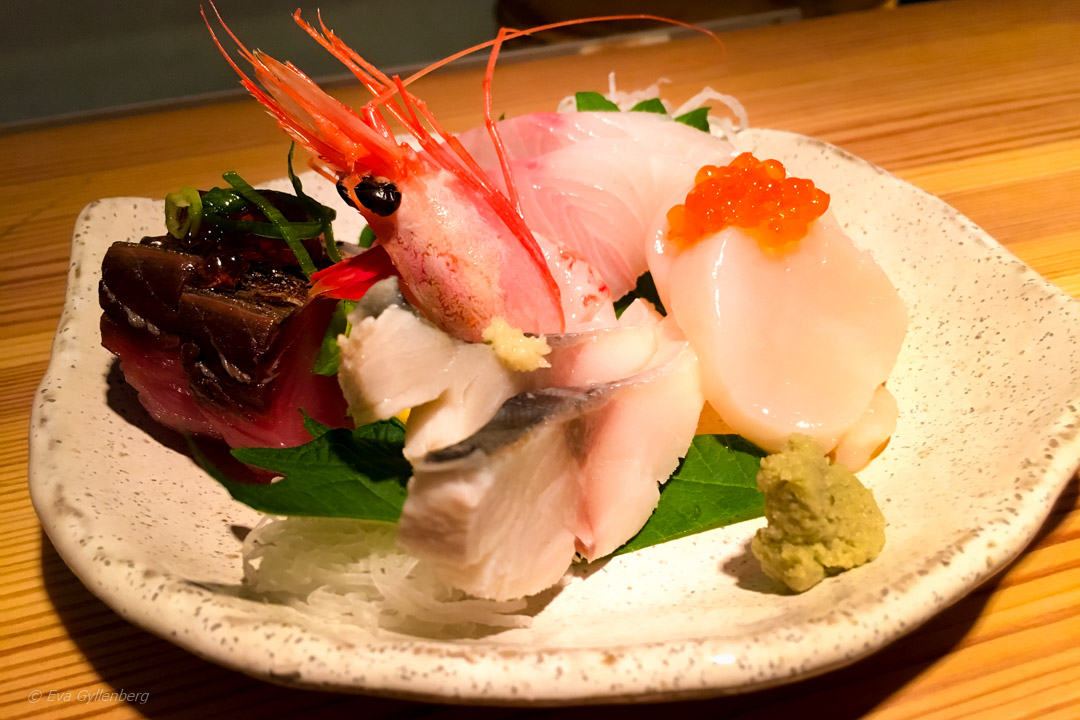 There were several exciting Japanese beers to choose from, but the focus was undoubtedly on sake. It was also possible to get a package of sake for the tasting menu, but we will have to try that the next time we eat here.
Unfortunately, I didn't manage to write down all the lovely spices, sauces and dressings and toppings, so it will definitely sound a little more earthy when I describe the dishes than when our awesome chef John did it. But you might get a feel for the taste sensations when you look at the pictures below.
– Ground broad beans in sesame oil
– (Encrusted?) Icelandic horn shell on salt bed
– Monkfish liver puck with grated radish
– Squid cut like noodles with raw quail egg
– Oysters in chilli dressing
– Sashimi on bonito, necked mackerel, Danish king fish, glass shrimp and scallops
– 5 pieces of sushi – served one piece at a time – Sea bream (magical!), pickled mackerel, big eye tuna (melts in your mouth), shrimp and halibut belly fat
– Mochi ice with yuzu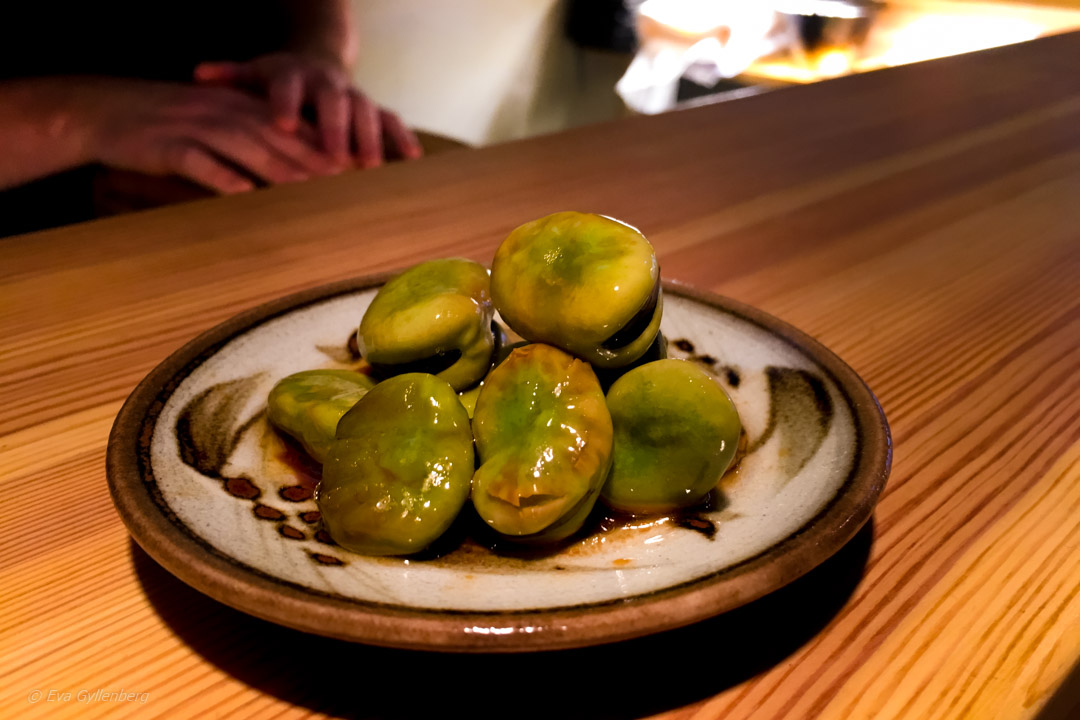 The whole sitting took 2 hours from start to finish and there wasn't much of a break between courses. John (one owner) worked non-stop in front of us necking, brushing, cracking, cutting and serving and Per (the other owner) did everything else and looked after us very well. It was simply as cozy and pleasant as it should be in a small sushi bar.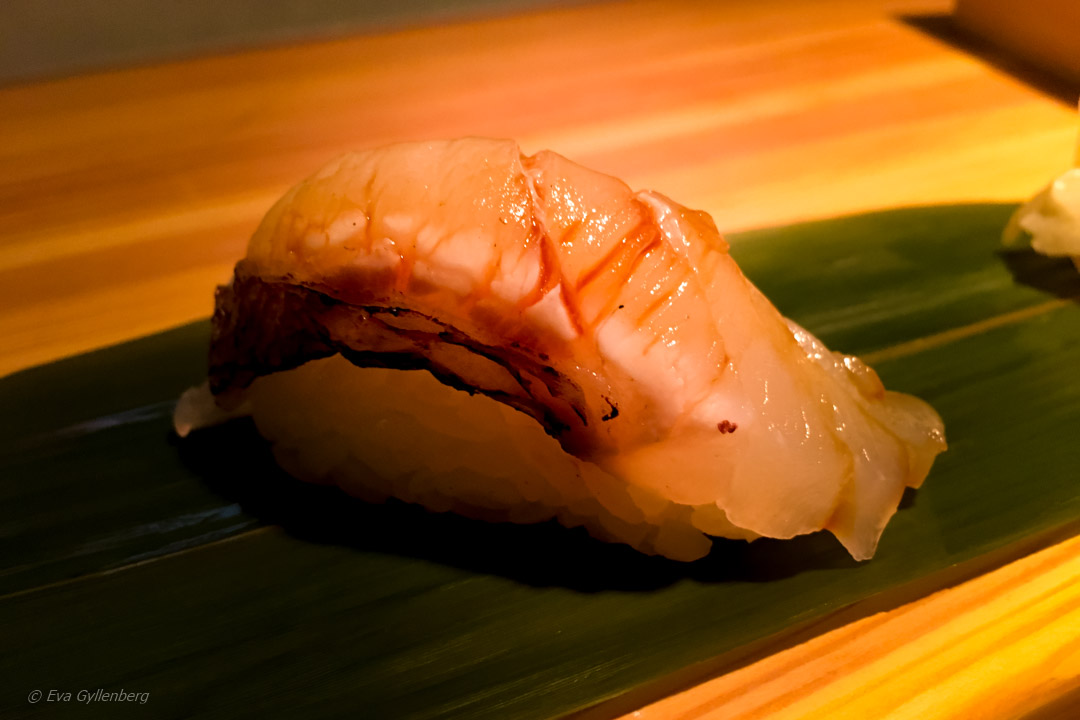 So, what was our overall score?
Five stars! Soooooo magical! Book immediately and go here if you like raw seafood and fish and are not afraid of new flavors and combinations! Forget avocado sushi, you won't find that here!
Thanks John and Per for a really great Japanese dinner - we'll be back soon!
How do you get here?
Sushi Oh
Karlavagen 36
Stockholm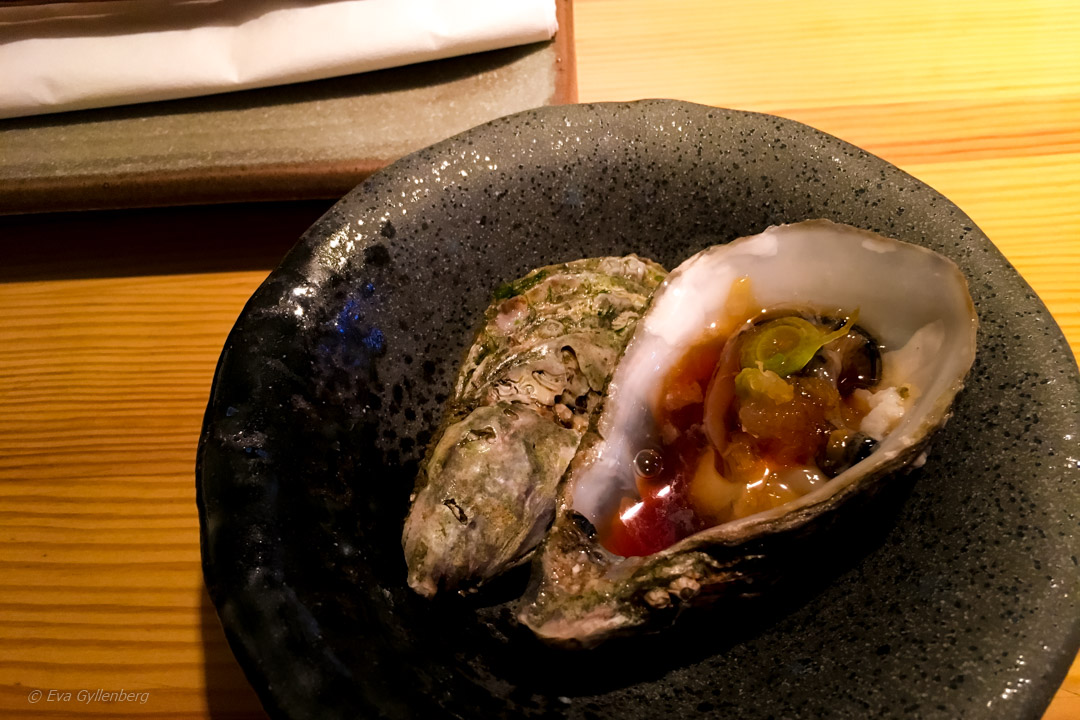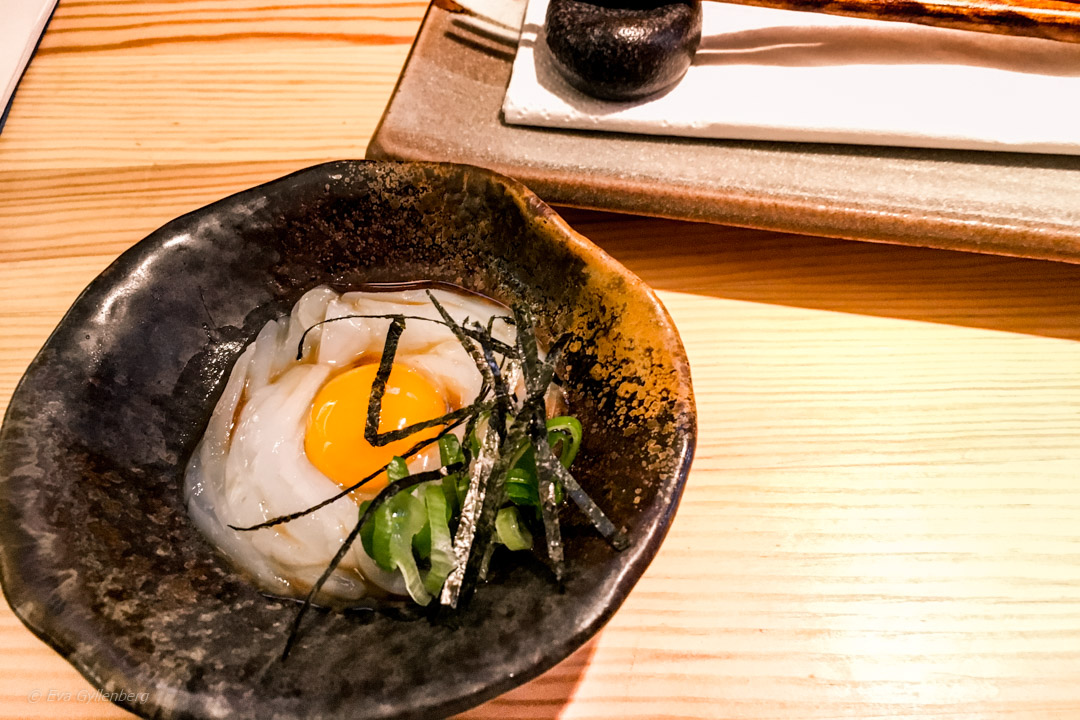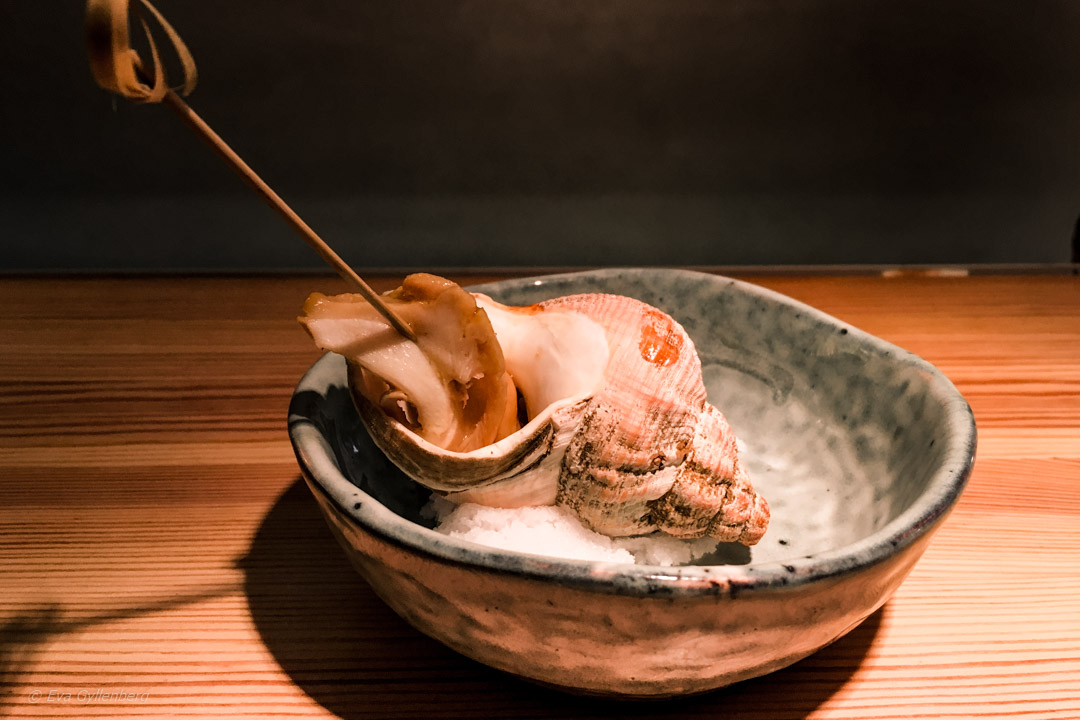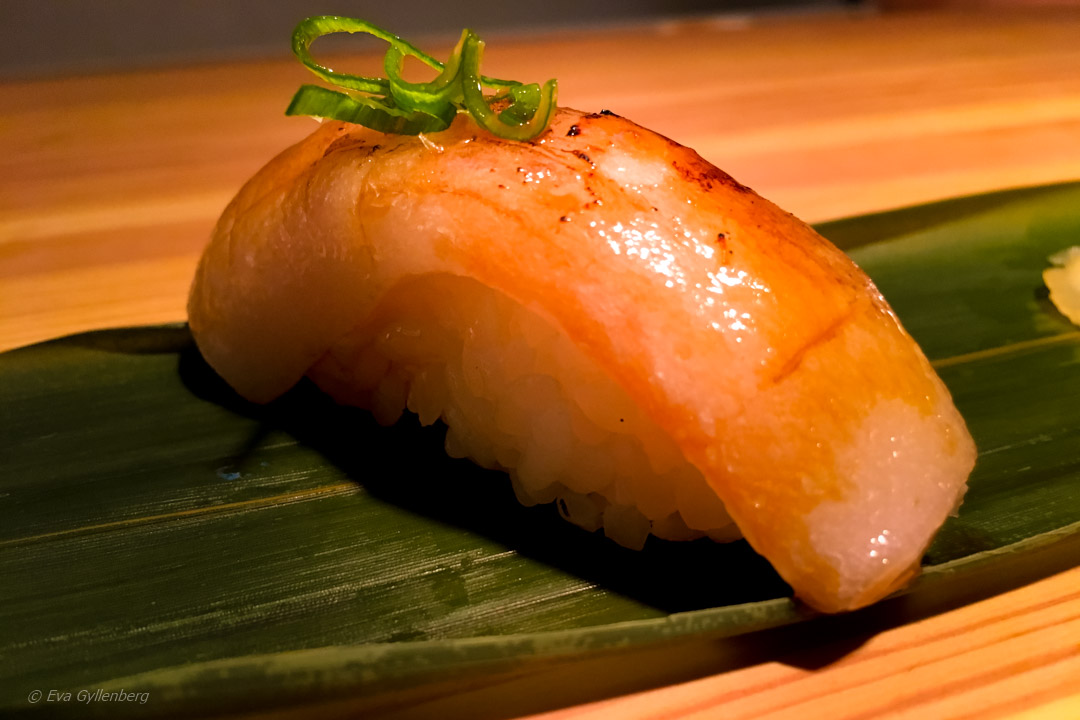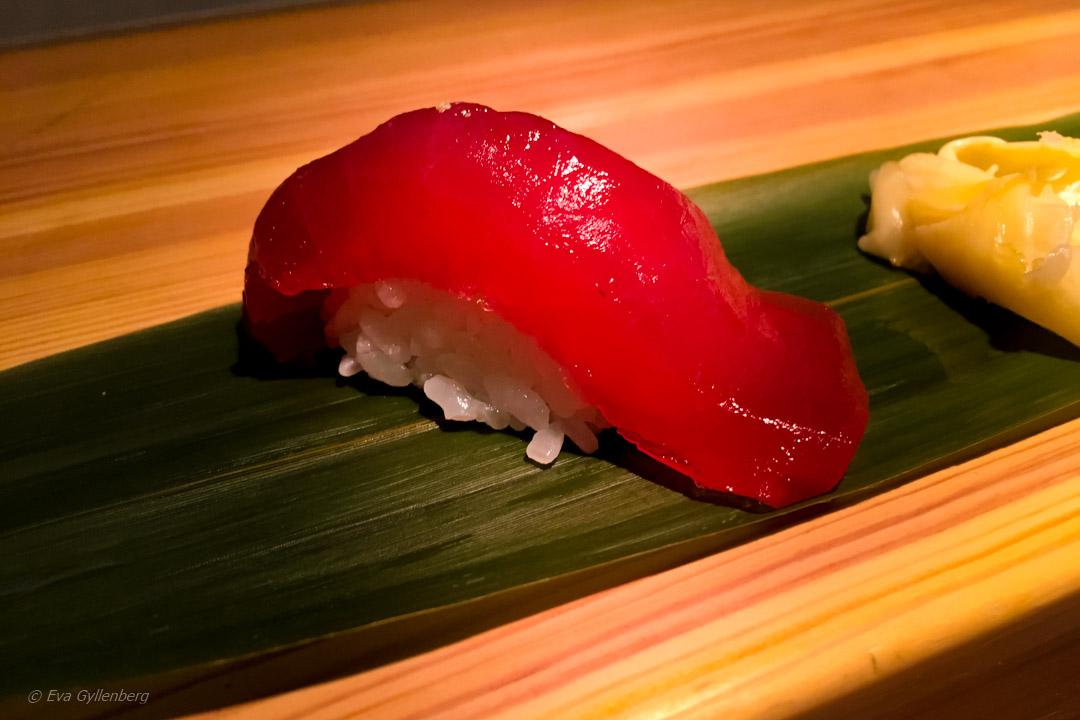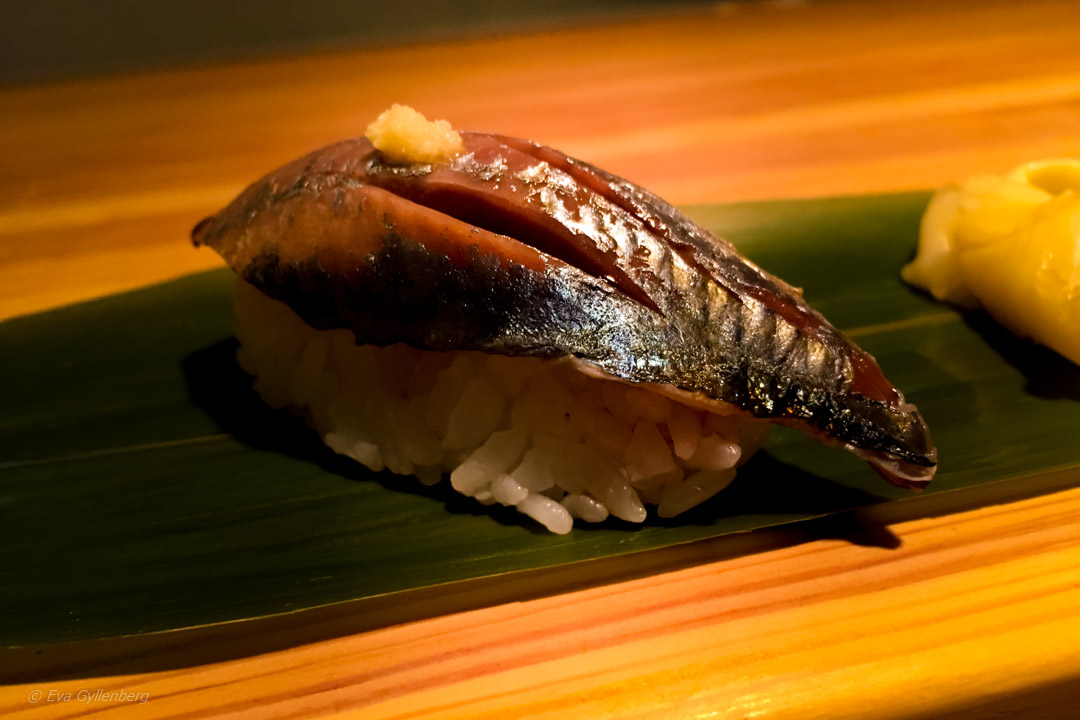 Do you want to read more restaurant tips?