Melbourne is not only famous for its coffee culture, but also for its large collection of street art. Almost everywhere you go, you'll find thoughtful, resourceful and stylish works of art. The area where you will find the best paintings is in the alleys between Hosier Lane and AC/DC lane in central Melbourne. Yes it's true. In Melbourne there is a street called AC/DC lane – filled with paintings and references to the Australian hard rock band.
Many of the world's most famous street artists have left their mark here in the alleys. Even Banksy has had several works here, including "Little diver". But they have all been destroyed. Although both the city and the builders have tried to protect the works by putting plastic in front of the paintings, vandals have poured paint behind the plastic. But that's really the charm of street art. Street art is a reflection of the present, of life and of everything that happens in the world. Life evolves, so does street art. If all the paintings were eventually protected behind plastic, the streets would be nothing more than a dusty old art museum.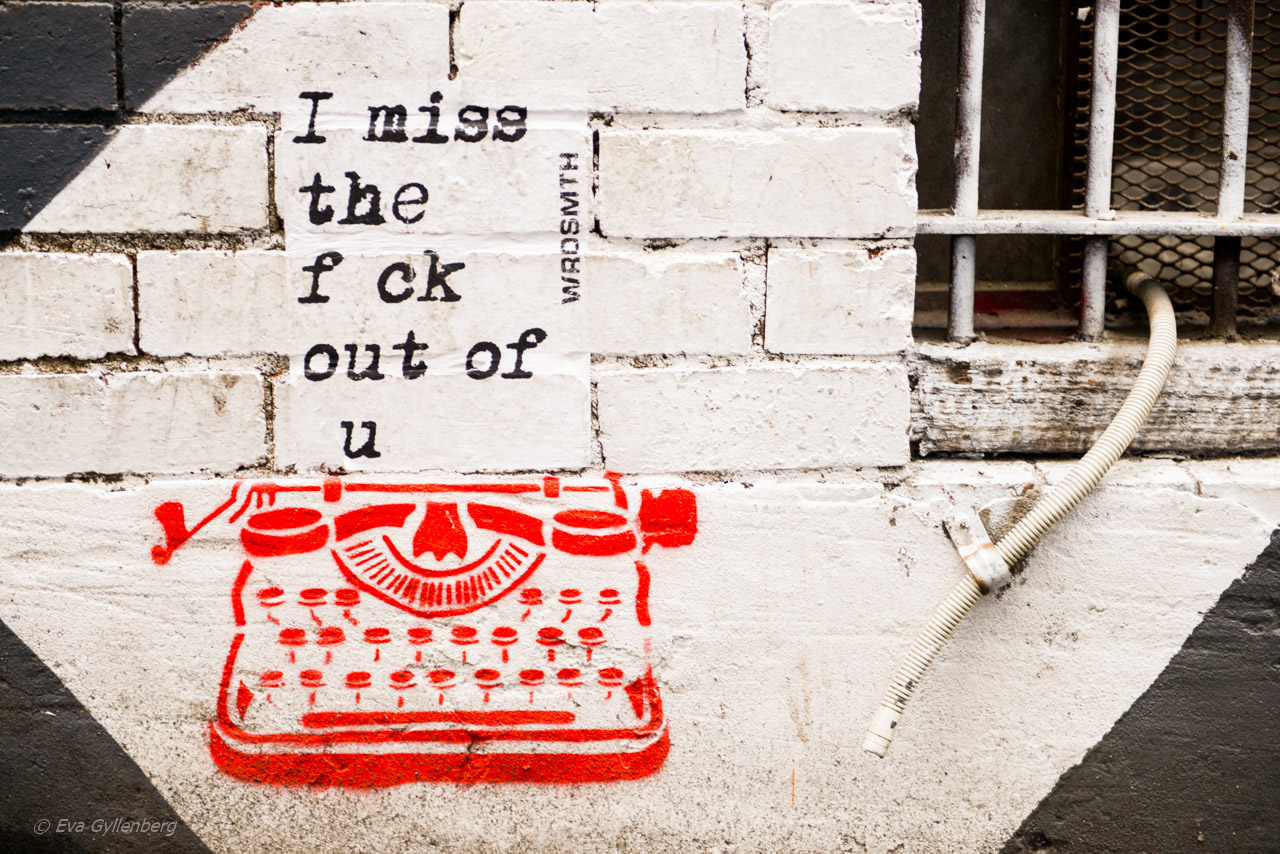 We spent several hours here in the alleys, wandering up and down between wine bars and piles of empty spray cans. If we went the same way again today, surely not a single one of the paintings below would remain. But next time I dare to bet that they are replaced by something even more beautiful, even more contemporary and even more straight to the point.
Map of where to find the best street art in Melbourne you will find here. Want to see more from Victoria? Look inside here!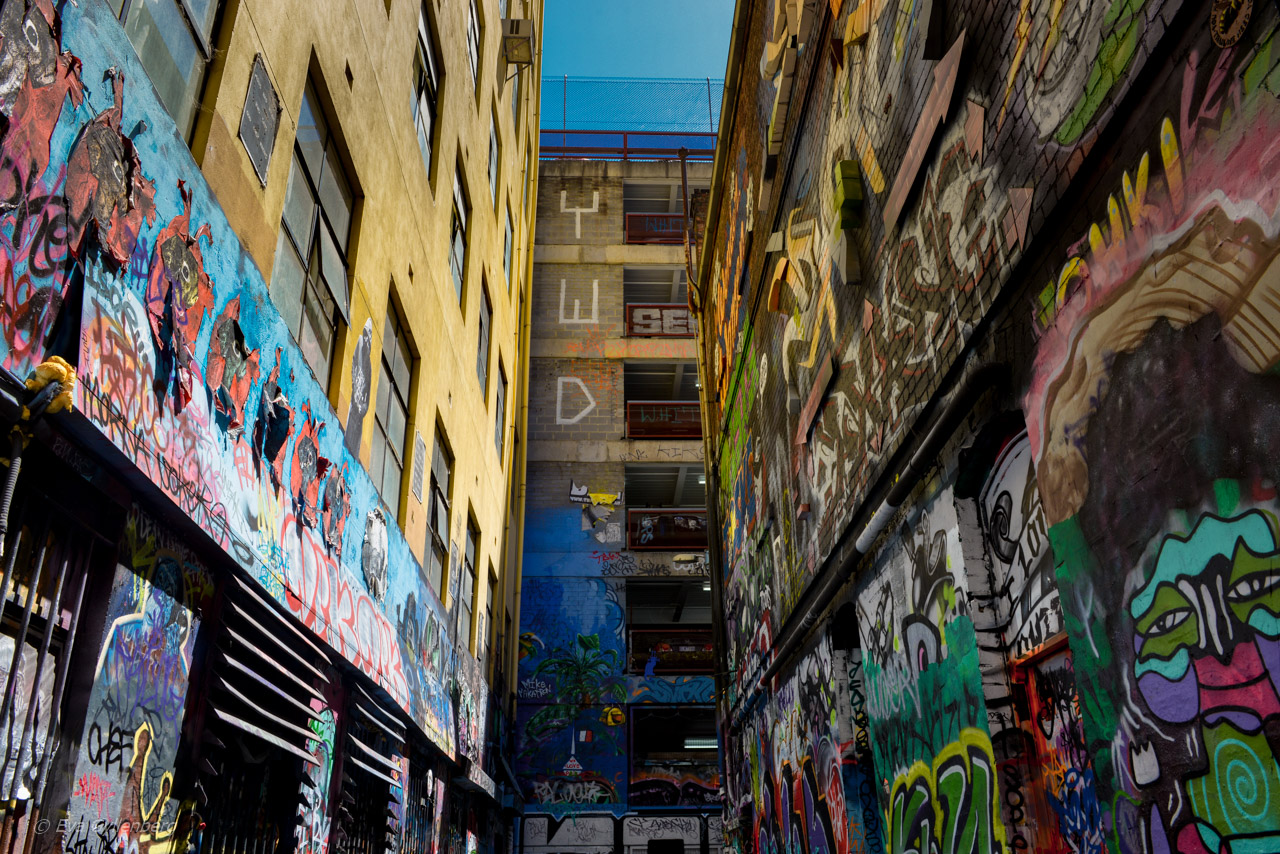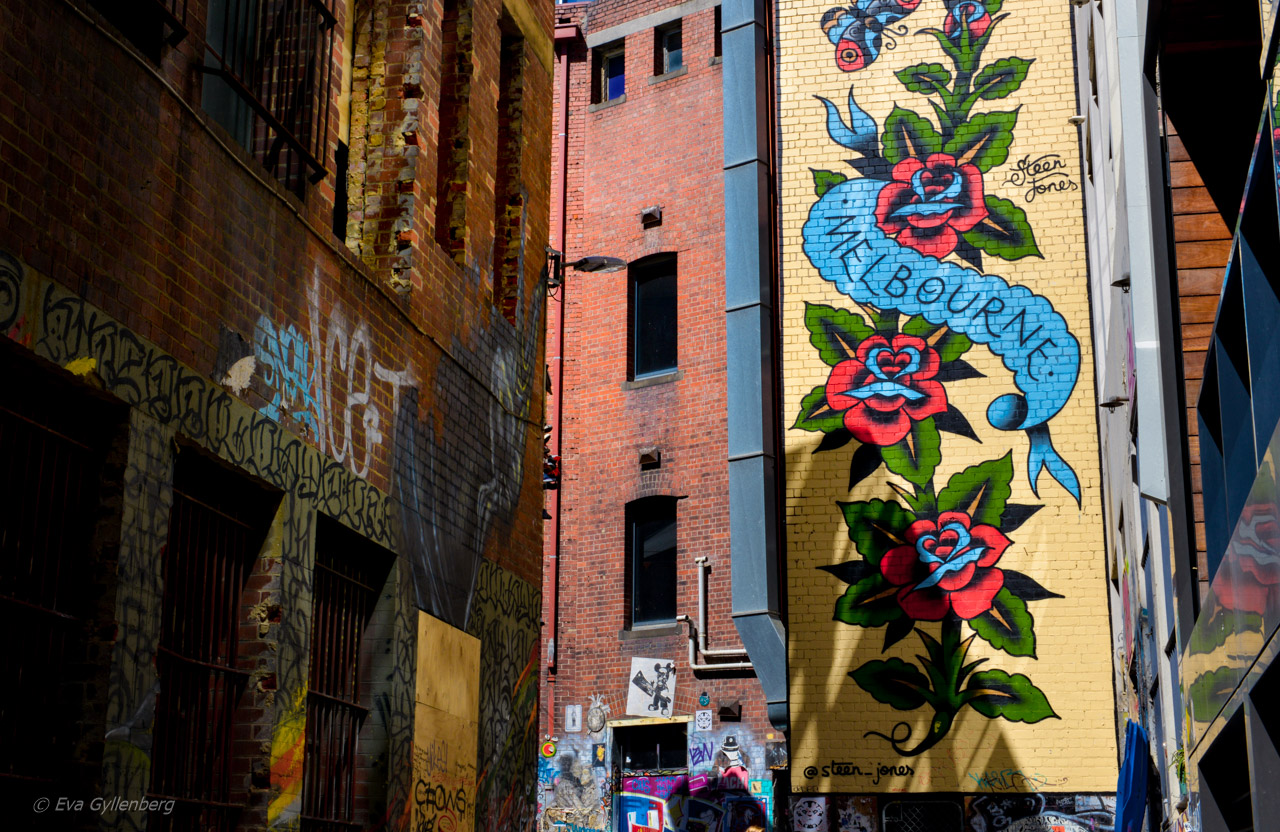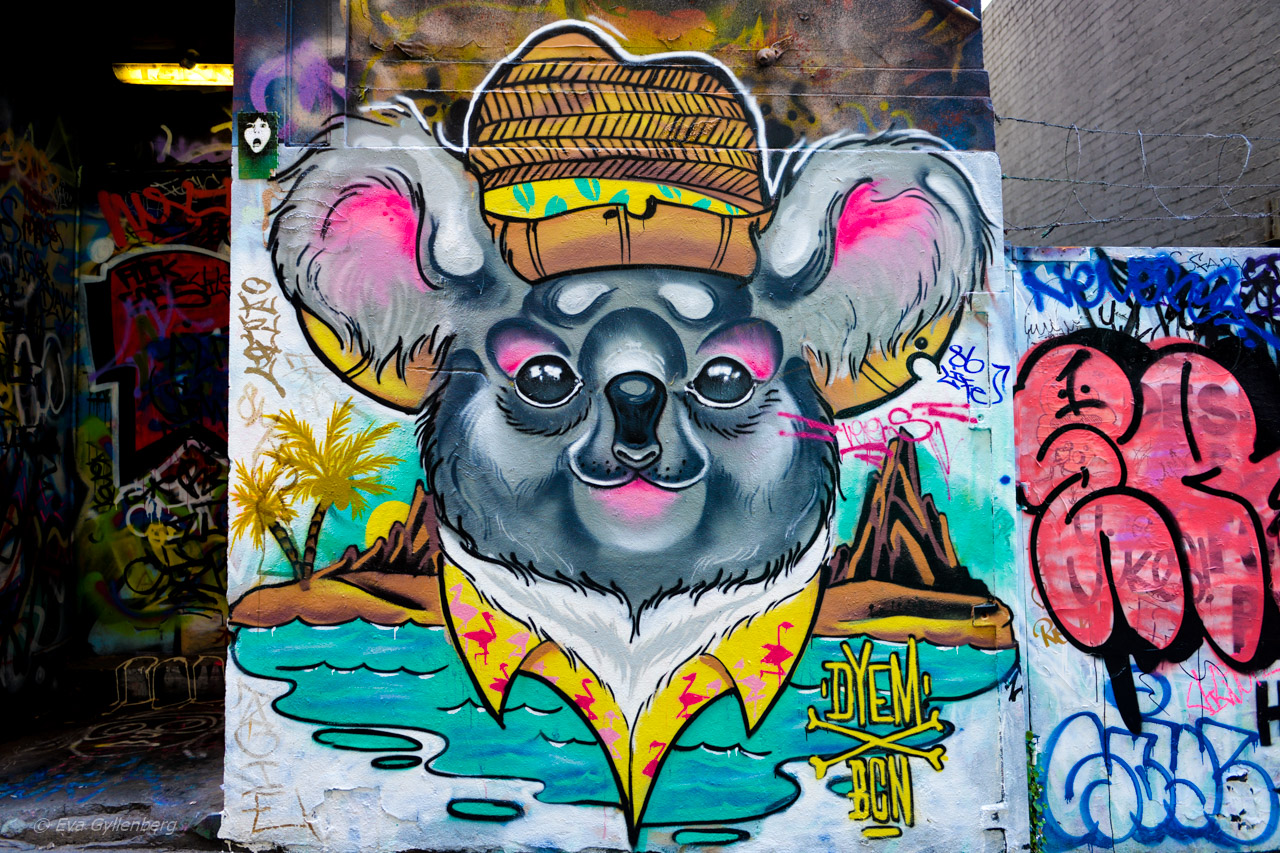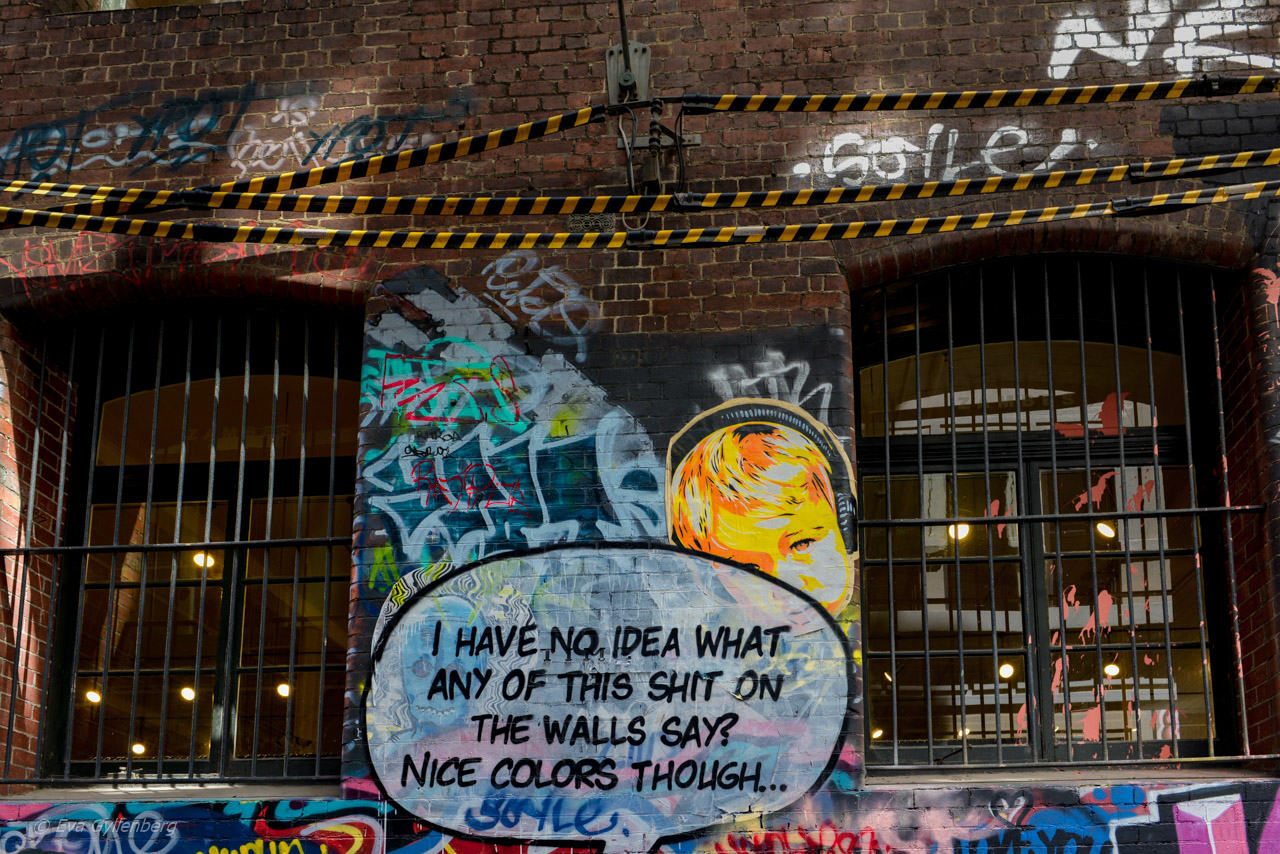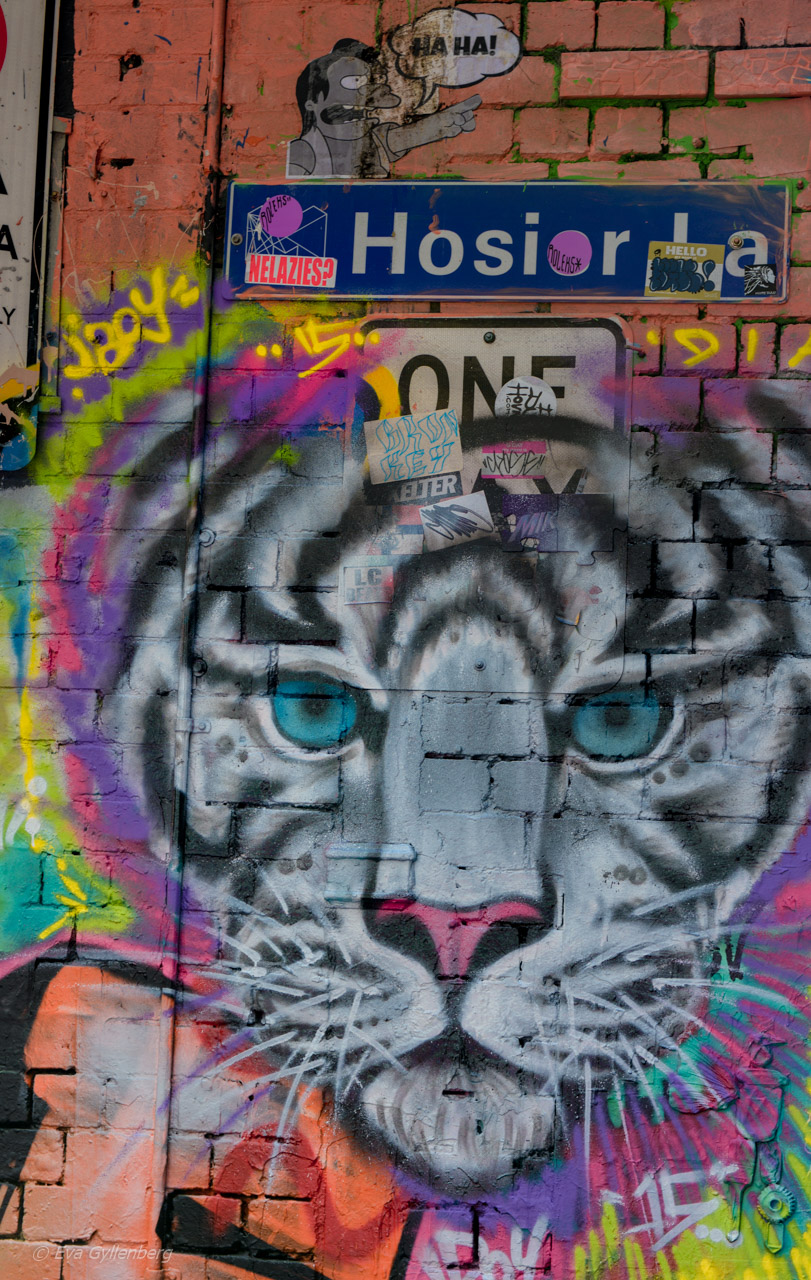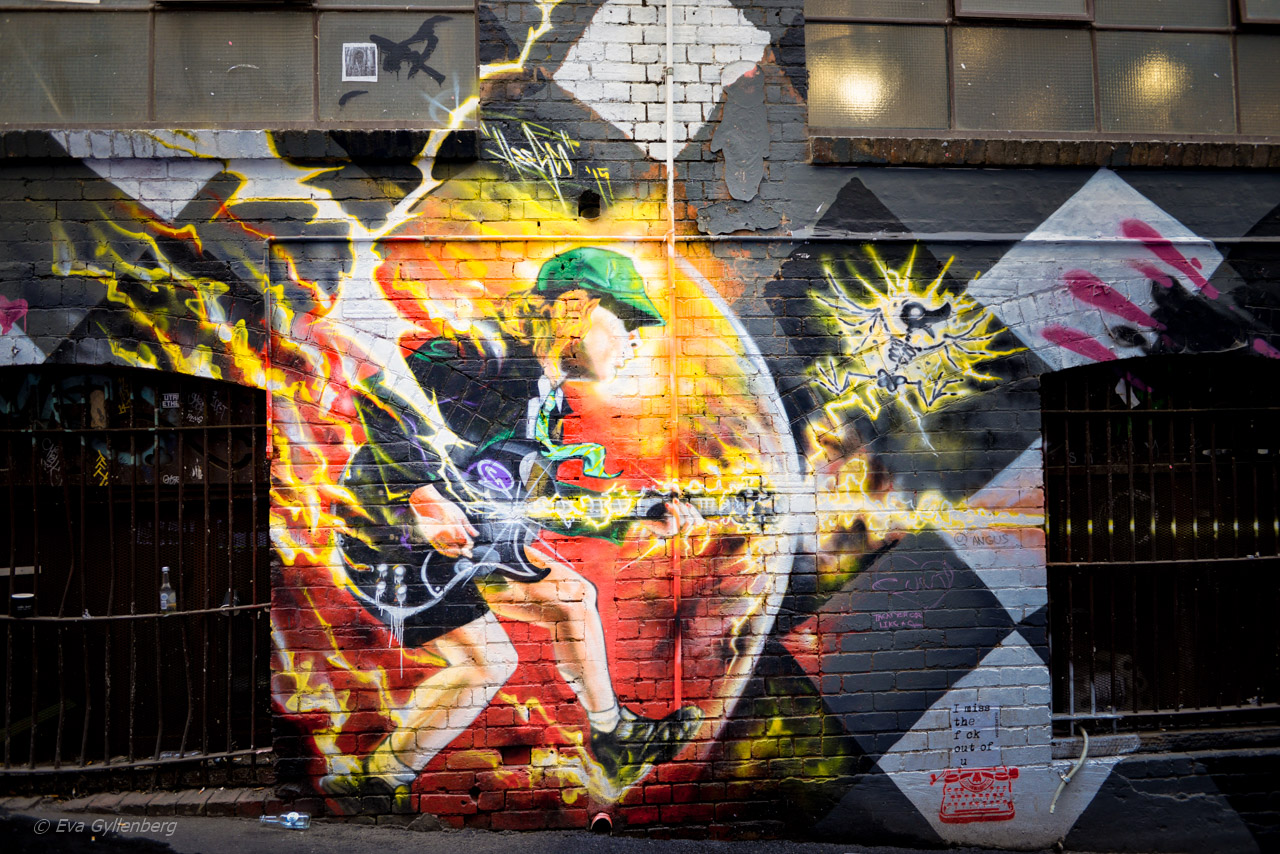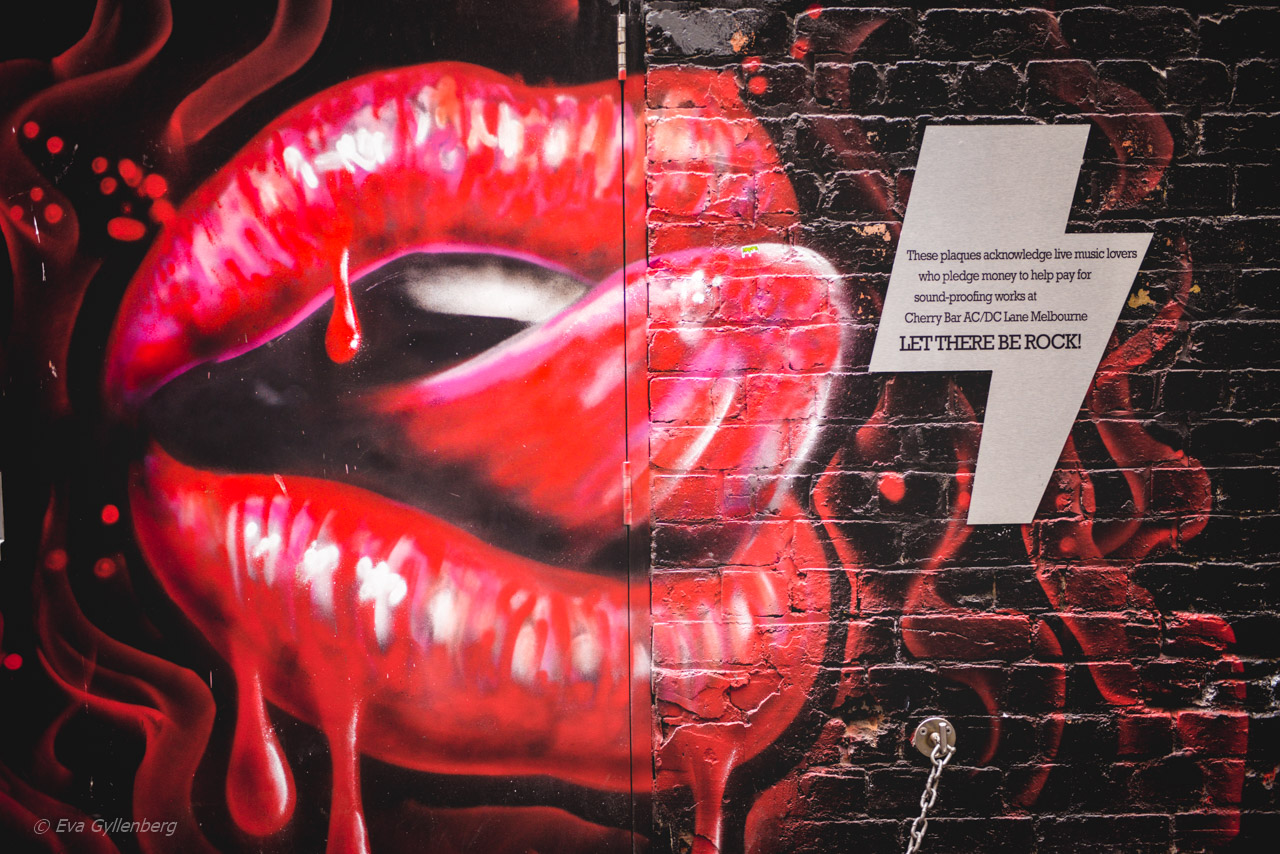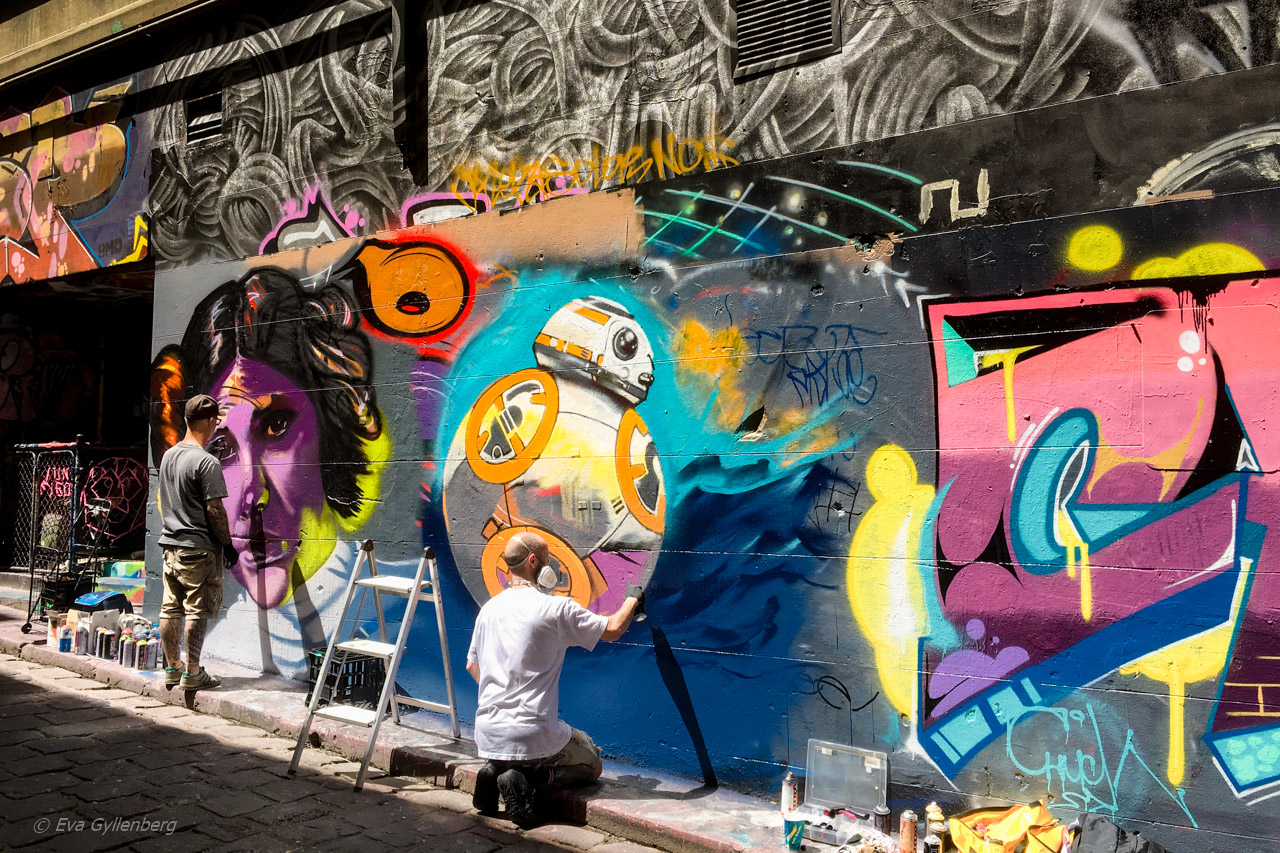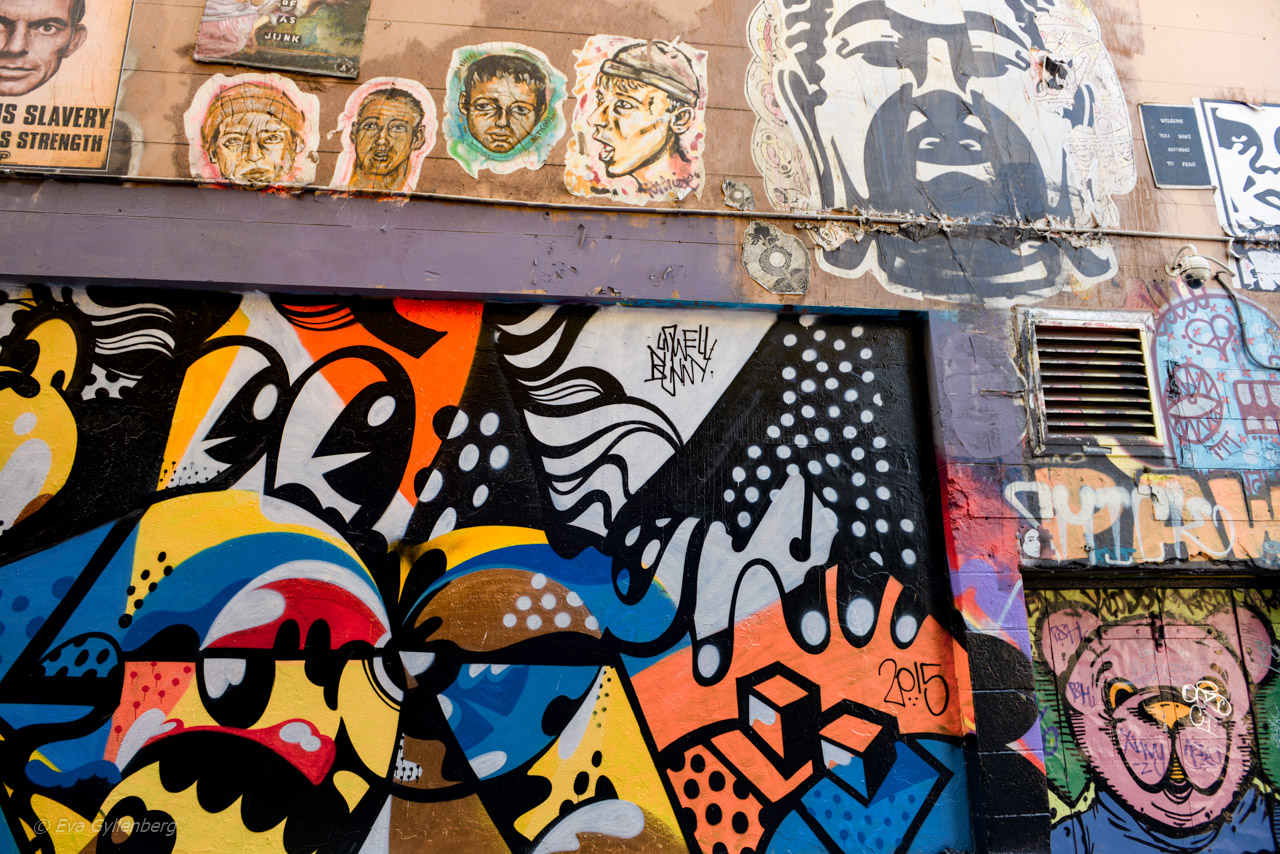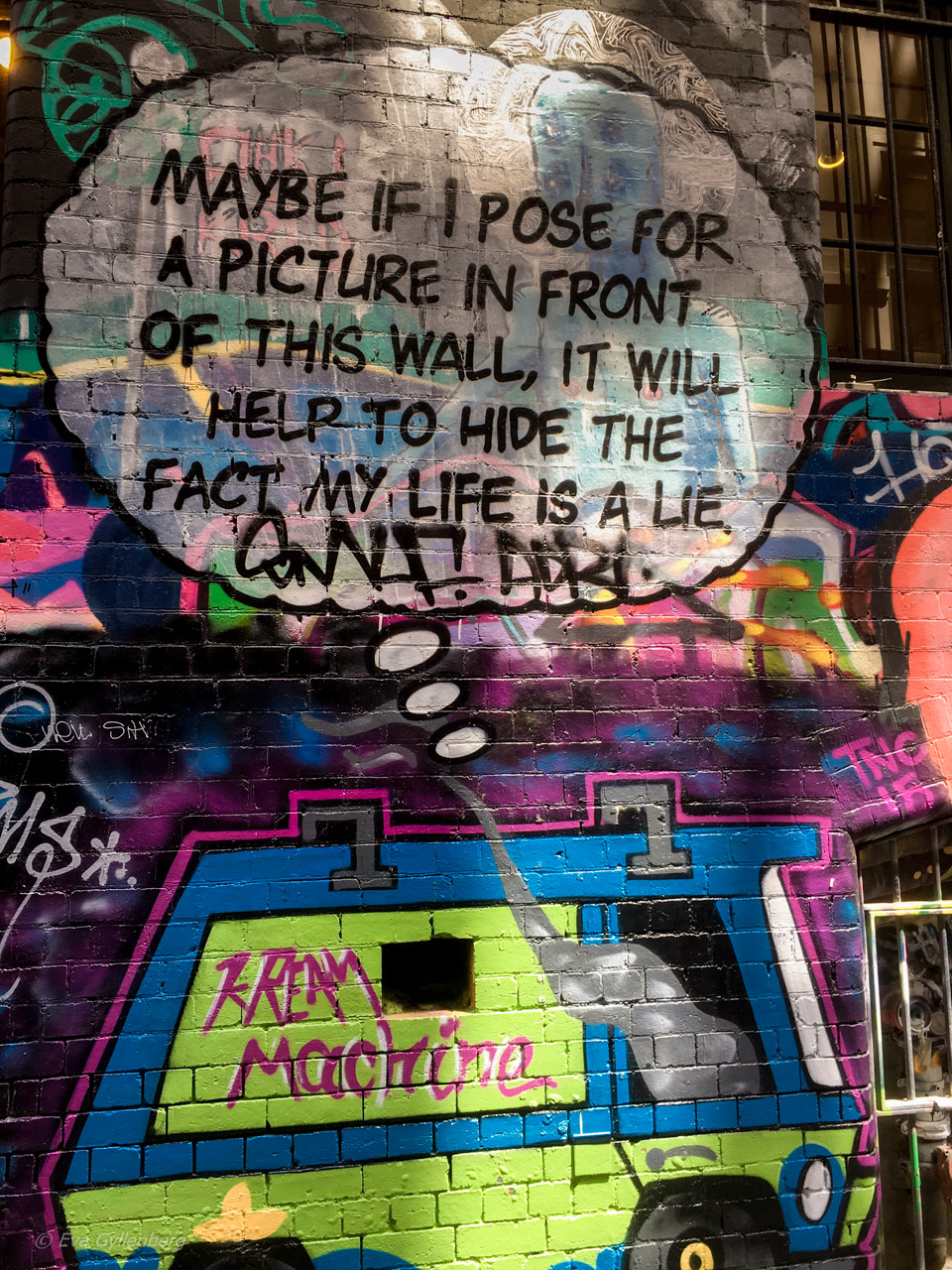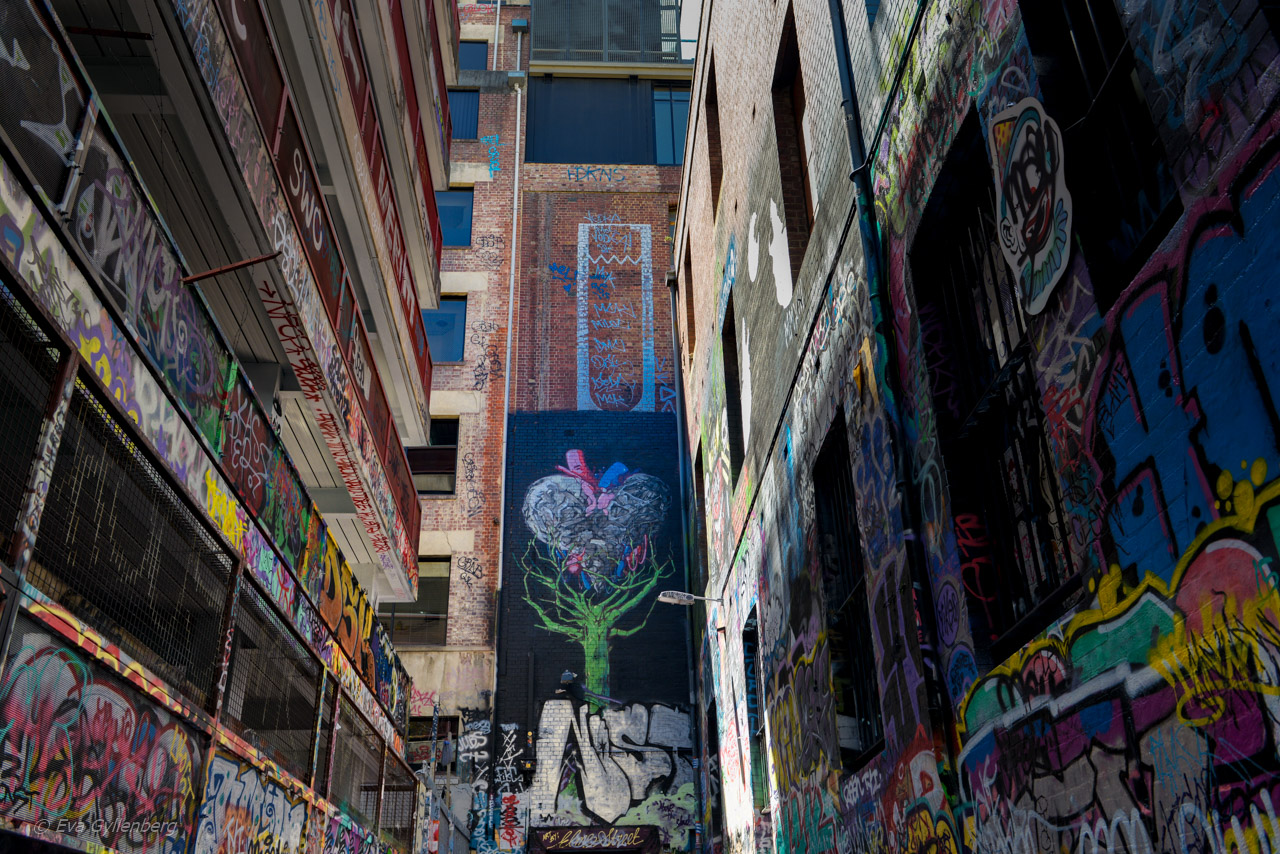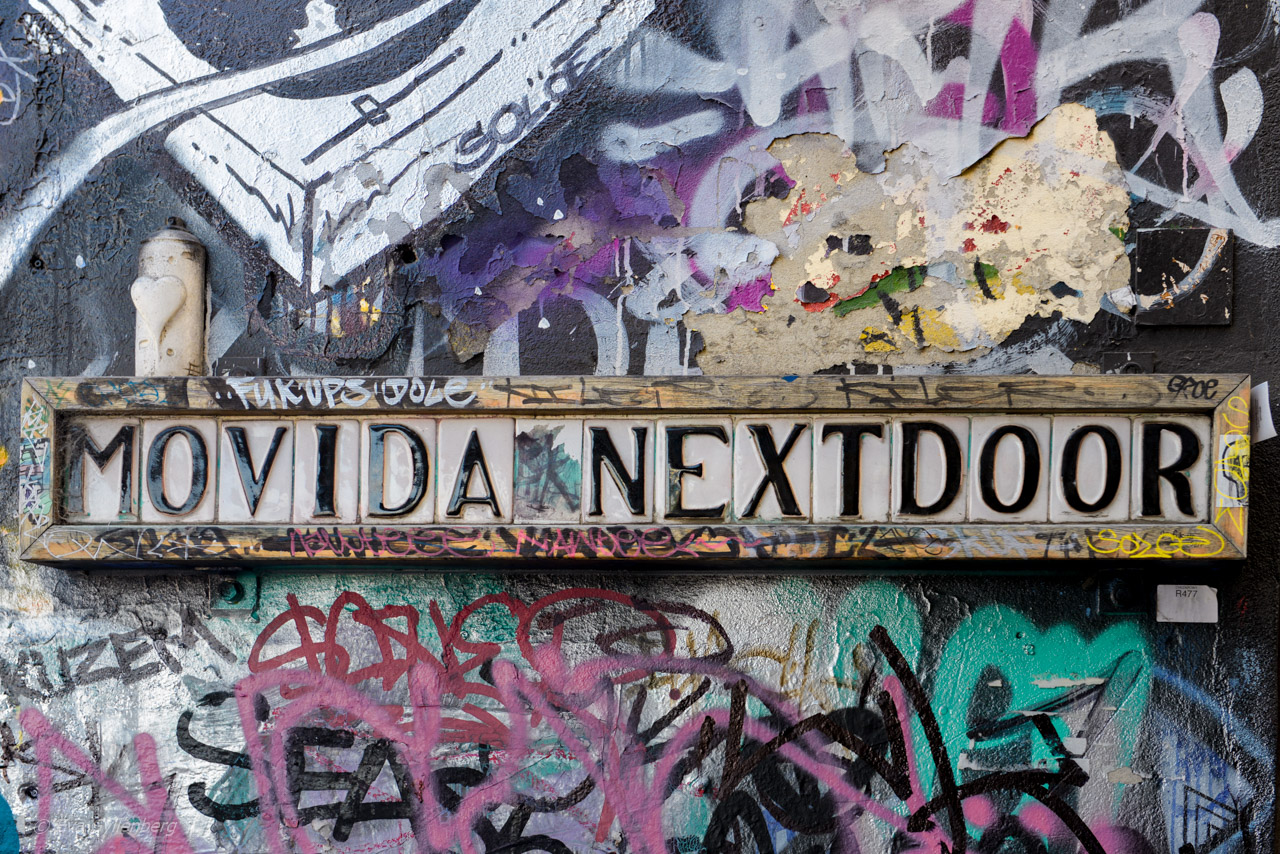 Have you been here? What did you think of the destination?
Been there - didn't like it!
0
Not keen at all to go here!
0
Eva Gyllenberg
Travel blogger, gastronaut, photographer and family adventurer with over 55 countries in his luggage. Eva loves trips that include beautiful nature, hiking boots and well-cooked food. On the travel blog Rucksack she takes you to all corners of the world with the help of her inspiring pictures and texts.