It's not often I get up at 03am when I'm on holiday. Even though we were well adjusted to Hawaii time and the body was both rested and in vacation mode, the body felt almost numb. We packed up our boring sandwiches that we wrapped in plastic the night before. If you want to watch the sunrise from the top of a volcano, you can neither wait for the hotel breakfast nor be picky.
Maui is the result of two volcanoes that, through major historical eruptions, have merged into one island. The western volcano is long extinct, but the eastern volcano – Haleakalā – is both large and dormant. The last eruption took place a few hundred years ago, but since eruptions can happen again, a careful eye is kept on all seismic activity in the area. All tremors are recorded and the probability of an eruption is calculated.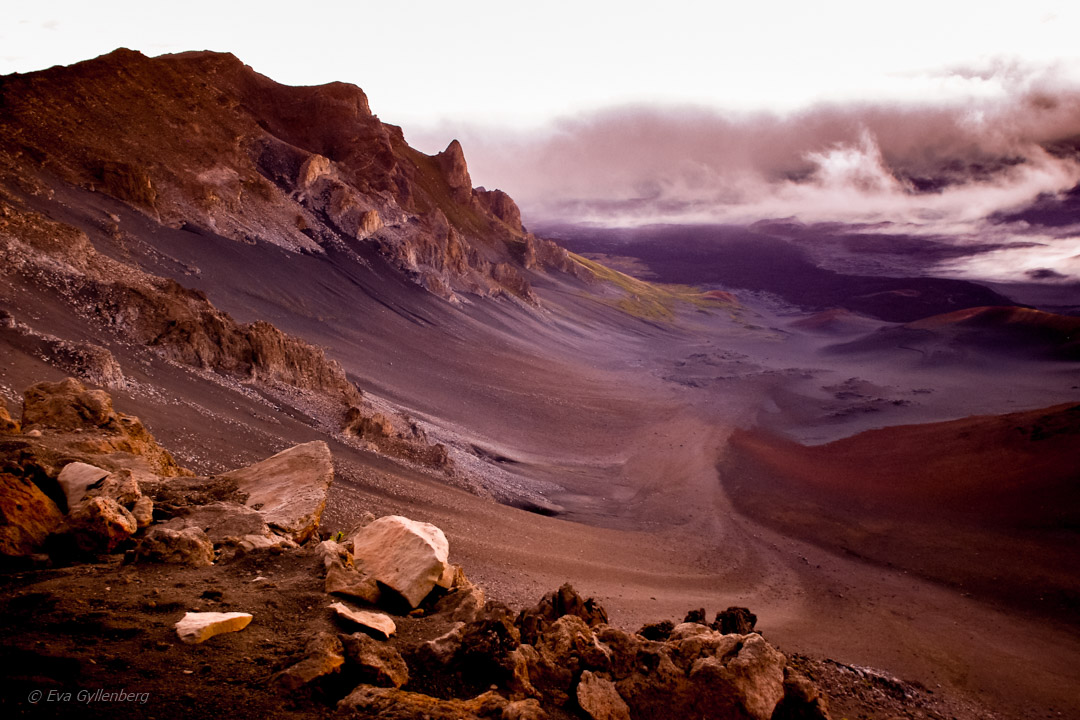 The name Haleakalā means House of the Sun and derives from a legend, where the god Maui captured the sun god La to force him to make the days longer. Unfortunately for us, Maui managed this in legend, which means the sun rises early all year round; on our visit already at 05:40. When we lived at Napili Bay on the west side of Maui, it meant a two-hour drive in the dark. Good thing we brought our mobile kettle with us - because there were a few cups of instant coffee with powdered milk on the way! The road to the parking lot at the top of the volcano was on narrow roads along the edge of the volcano. From sea level below the volcano to the summit at 3055 meters, it took almost an hour to drive. Much longer than we thought. It started to lighten a little bit in the sky and we weren't there - would we make it? There was no time to stop at any viewpoints on the way – now it was time to be focused! There was no traffic at all on the road, so we almost thought we would be completely alone in the sunrise. But hey, we got it.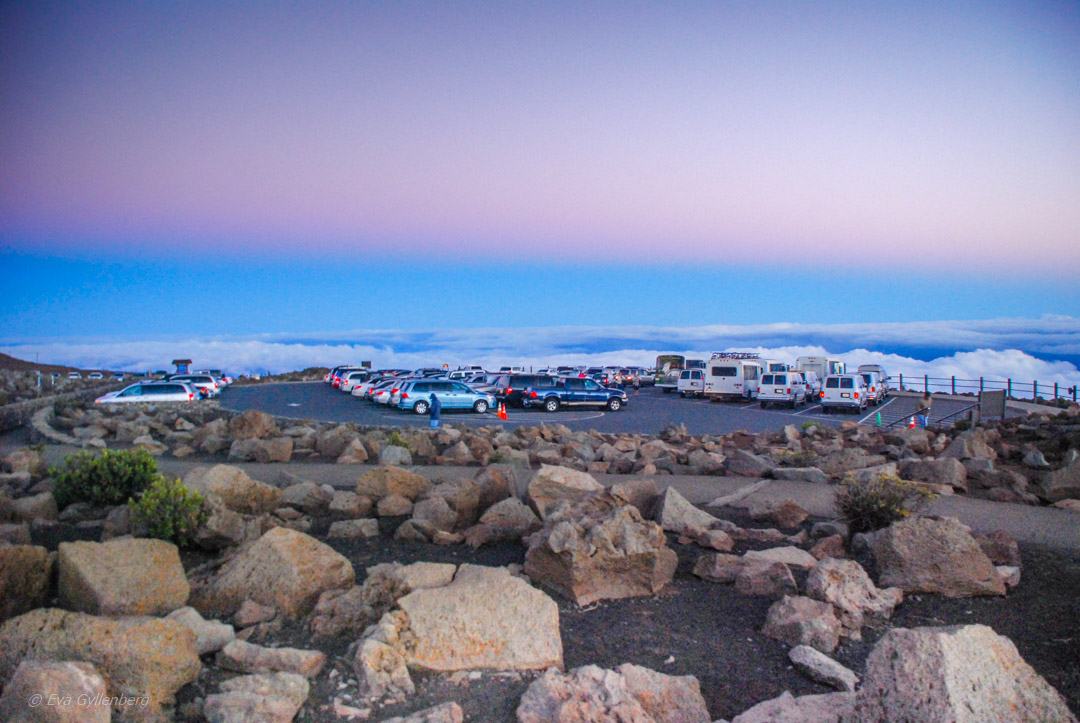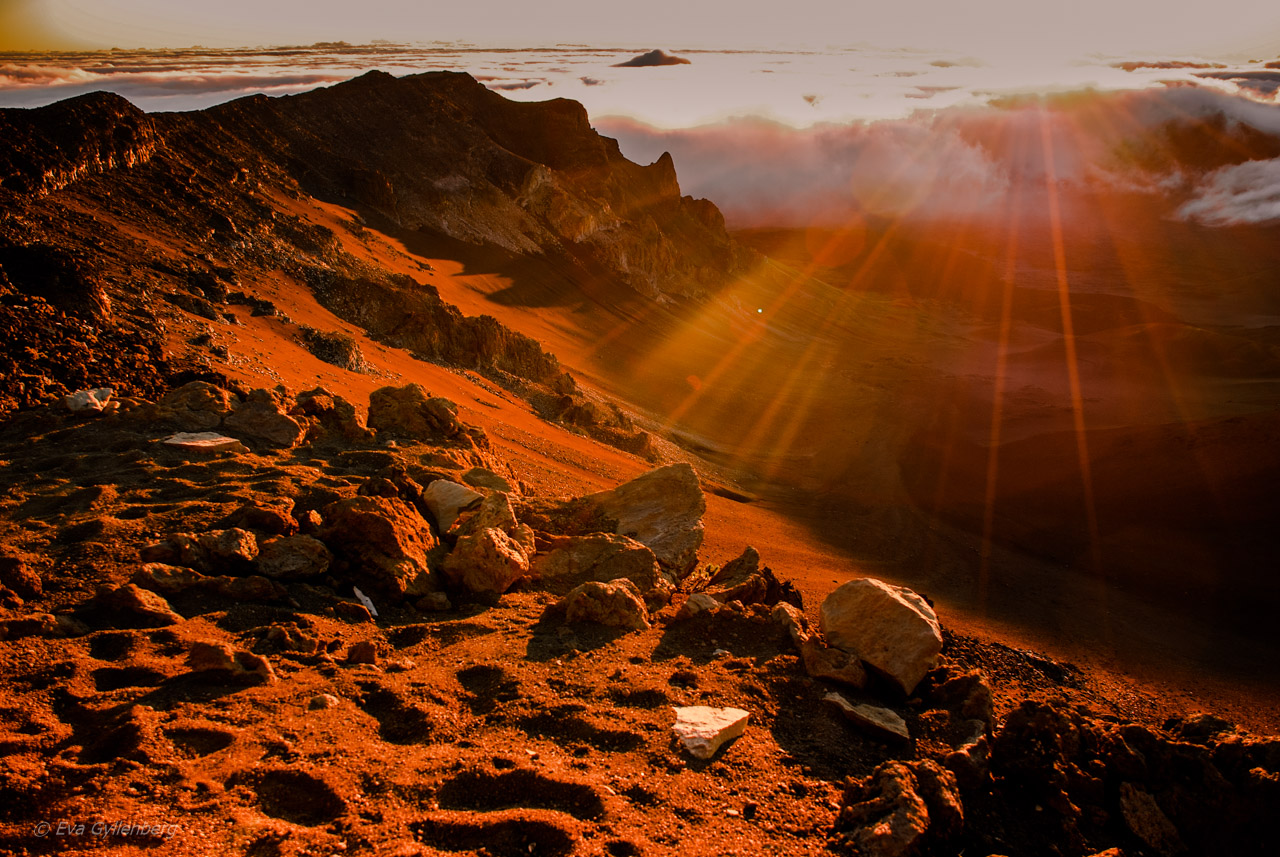 We arrived at 05:39 to a full parking lot and hundreds of people in down jackets and cameras anxiously waiting. We found the absolute last parking space in the car park and sped out into the thin air. The fleece jackets felt almost a little too cold in the bitter cold, but after our run from the parking lot to the viewpoint, we warmed up a bit. Just in time to see the first ray of sunshine extend its warming hand towards us. What colors, what a spectacle - but so MADLY cold! The temperature was only +7 degrees and fresh winds were blowing. Not a good combo with a tired child. Interest in the sunrise quickly became zero for the family's youngest participant. She declared out loud that she really didn't like the volcano at all. So after enjoying the sun's play of colors on top of the clouds for 20 minutes, we sat shivering in the car and chewed our wrapped sandwiches, apple bananas (a special kind found here in Hawaii that don't get too sweet but are small, firm and just right "banana "), more coffee and juice.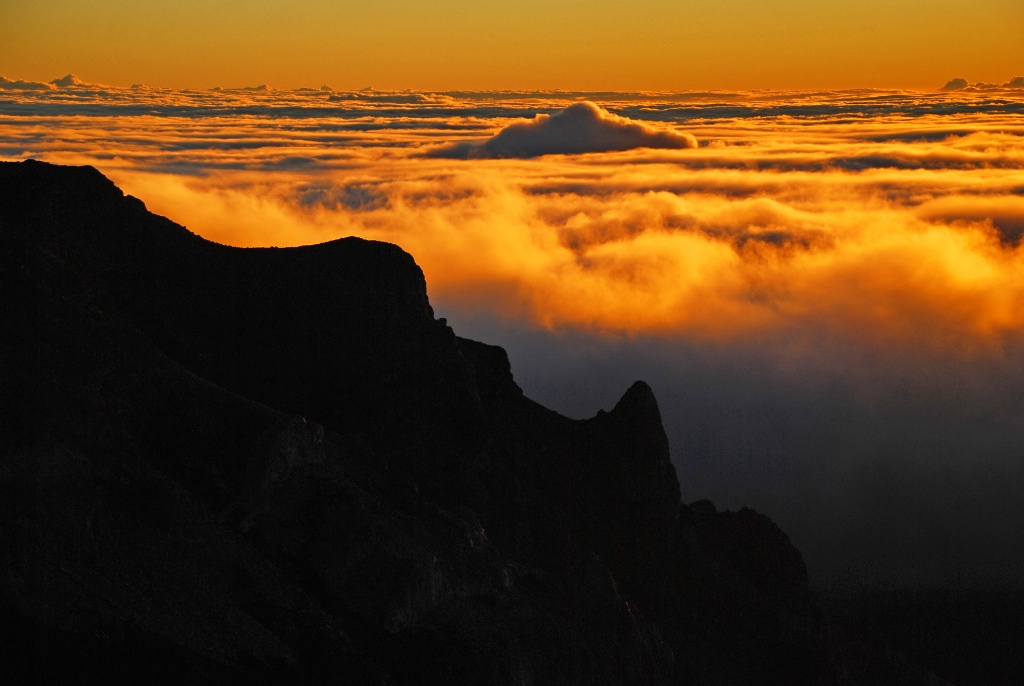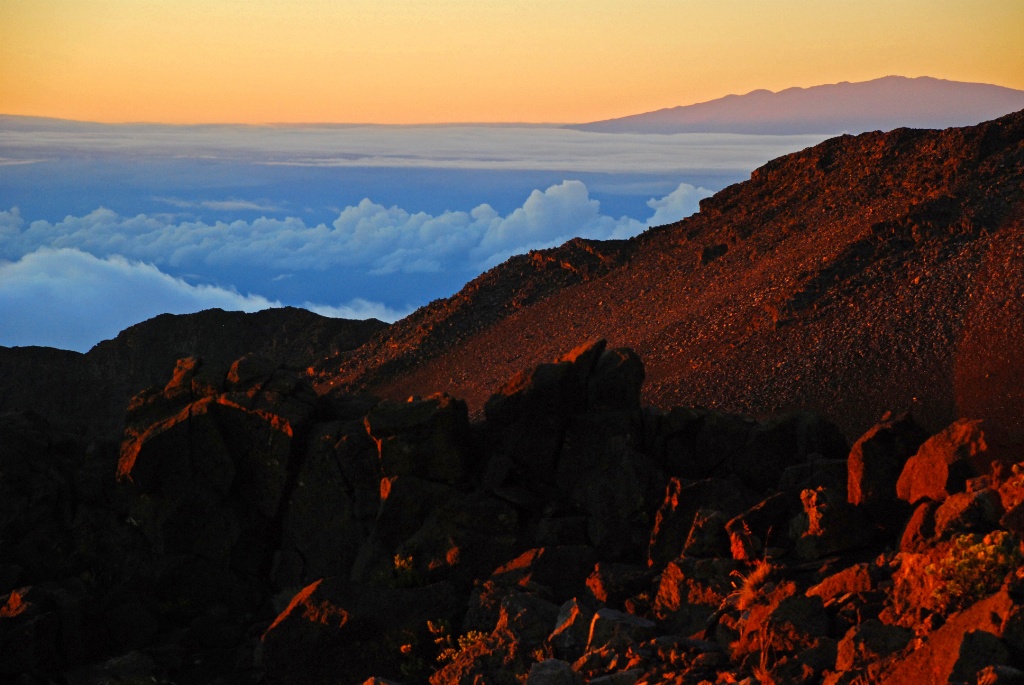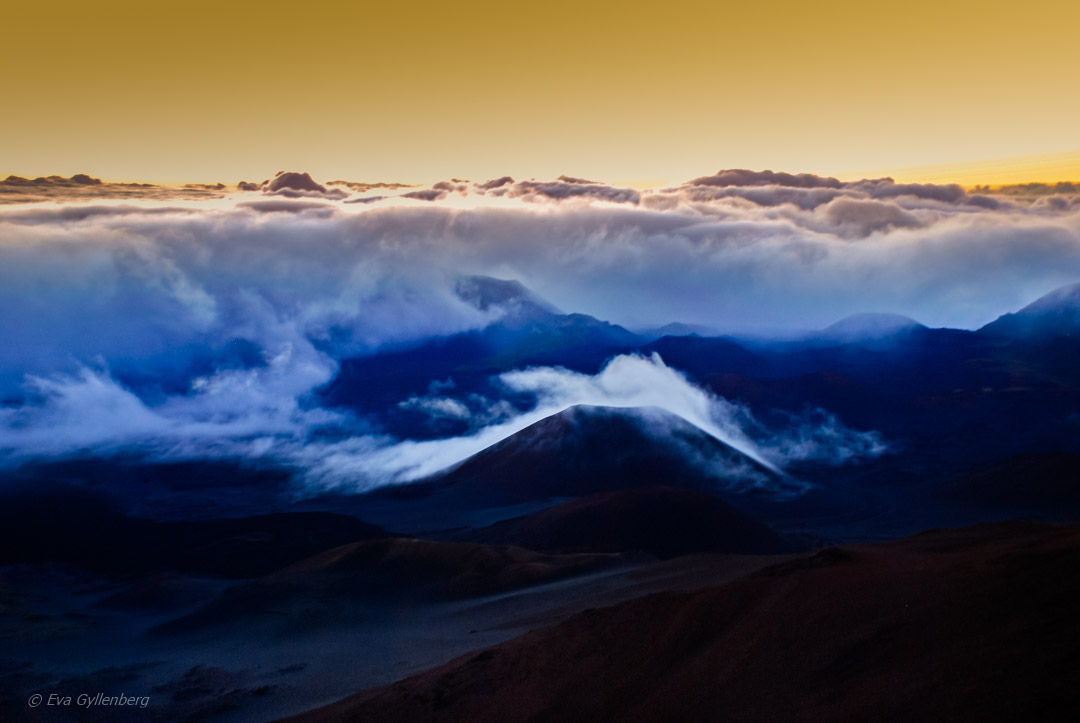 Now that the darkness had let go of the mountain, we could suddenly see the barren black nature with lava rocks that surrounded us. There were no trees here, just a few blades of grass and wind-torn bushes. We continued on to an observation tower a little further away and were lucky enough to see one of the world's rarest plants in bloom. Silversword-the plant is a large plant with silvery pointed leaves that grows for 50 years, blooms with a two meter tall flower stem with burgundy flowers - and then dies. It actually felt a bit sad to see this beautiful plant flower, but you can really tell that they give in when they are at their peak.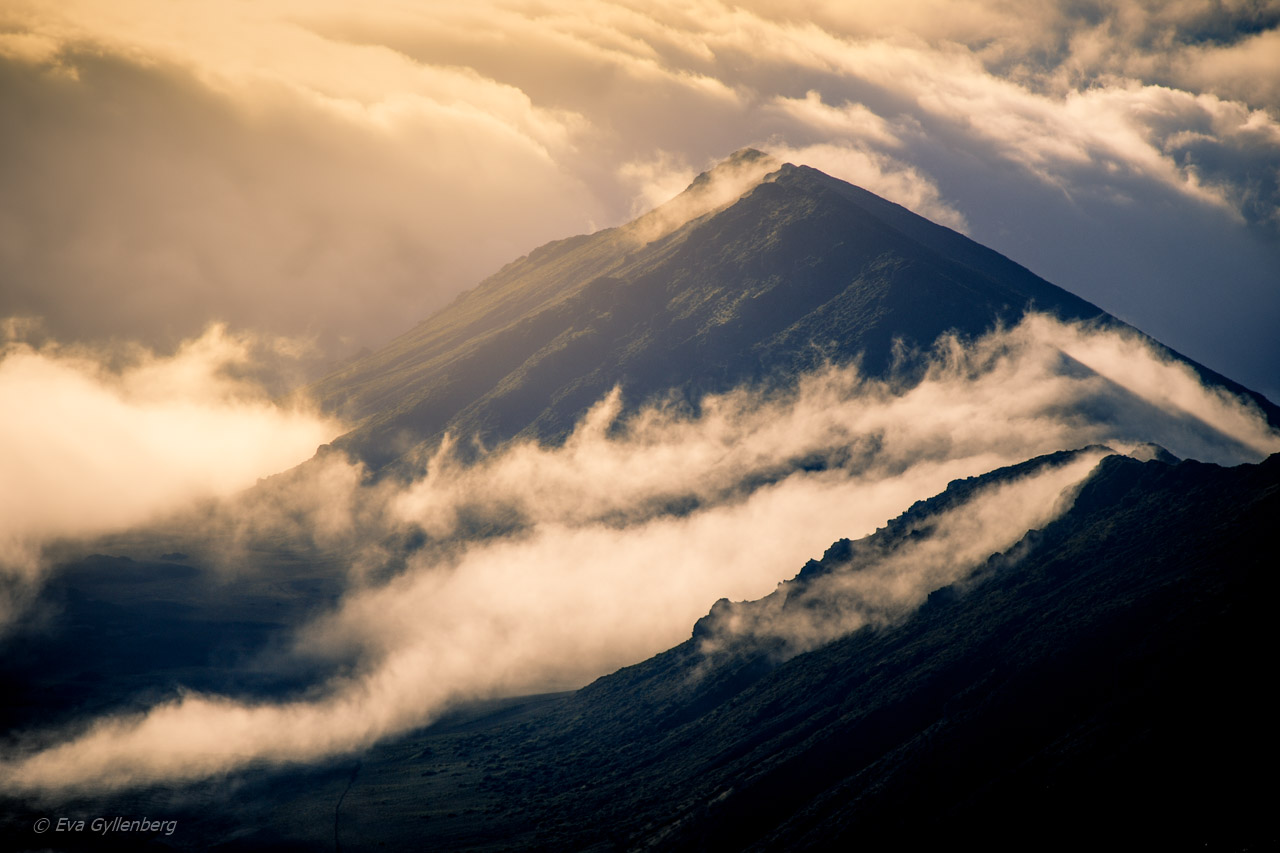 The sun started to warm up a little and my legs sprang with longing to walk a bit by the big crater. Not really a crater at all from a volcanic perspective, but a large number of smaller craters and dried lava flows. The whole area is like one big color palette of sand in strong shades, here you will find colors that you have never seen in nature before. There are also plenty of hiking trails here - from a few simple kilometers to multi-day hikes.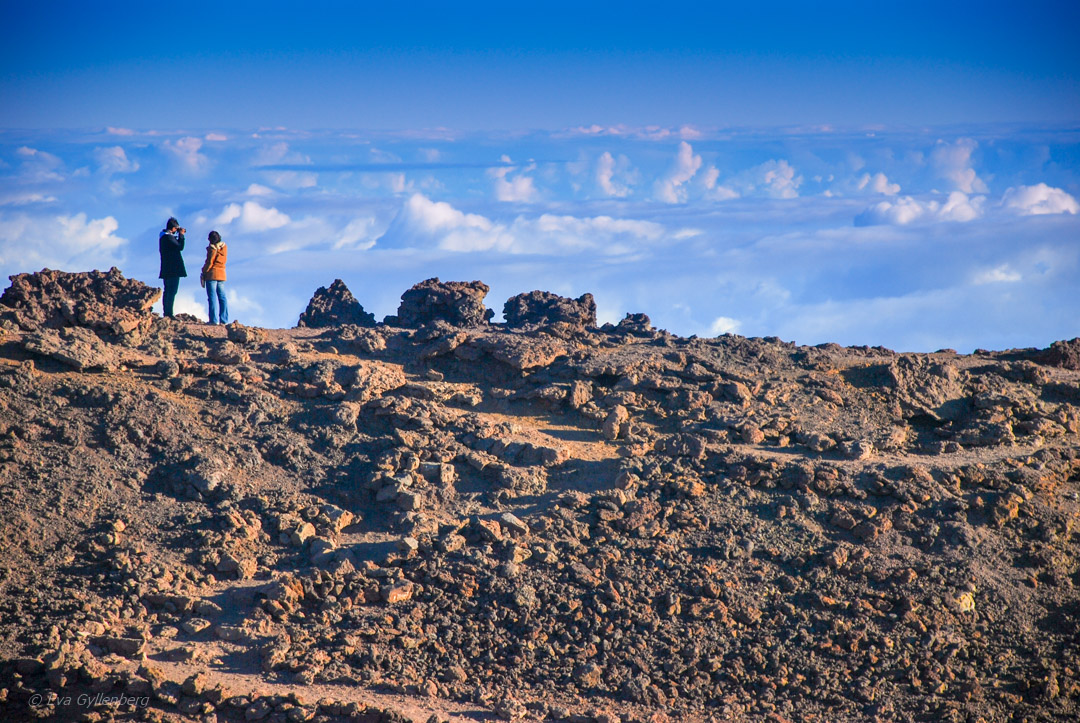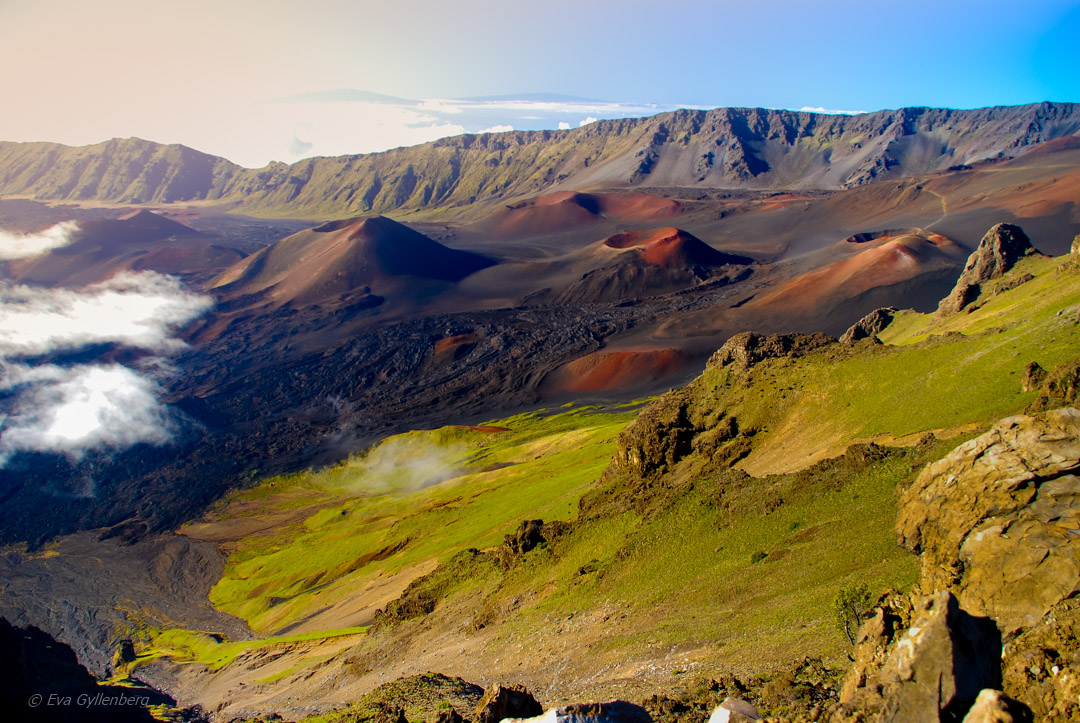 The most famous hiking trail Sliding Sands Trail goes across the crater past several small hiking huts and campsites. Easy way to the nearest cabin is almost 1 mile and it was almost blowing a storm, so it was not time to take the long hike today. The weather up here is changeable and unforgiving, so listen to the weather forecast. There had to be several shorter trips instead. Probably a mile in total, too, but nowhere near as exposed terrain as the Sliding Sands Trail.
On Haleakalā lives the rare Nēnē- the bird, the world's rarest goose. We scouted everywhere for it, but none of the remaining 2500 birds were in the mood to chirp by and say hello. For a brief second at the Kalahaku overlook we thought we had seen a Nēnē, but it turned out to be a common hen with chicks. A cute and curious little pheasant with even cuter little babies.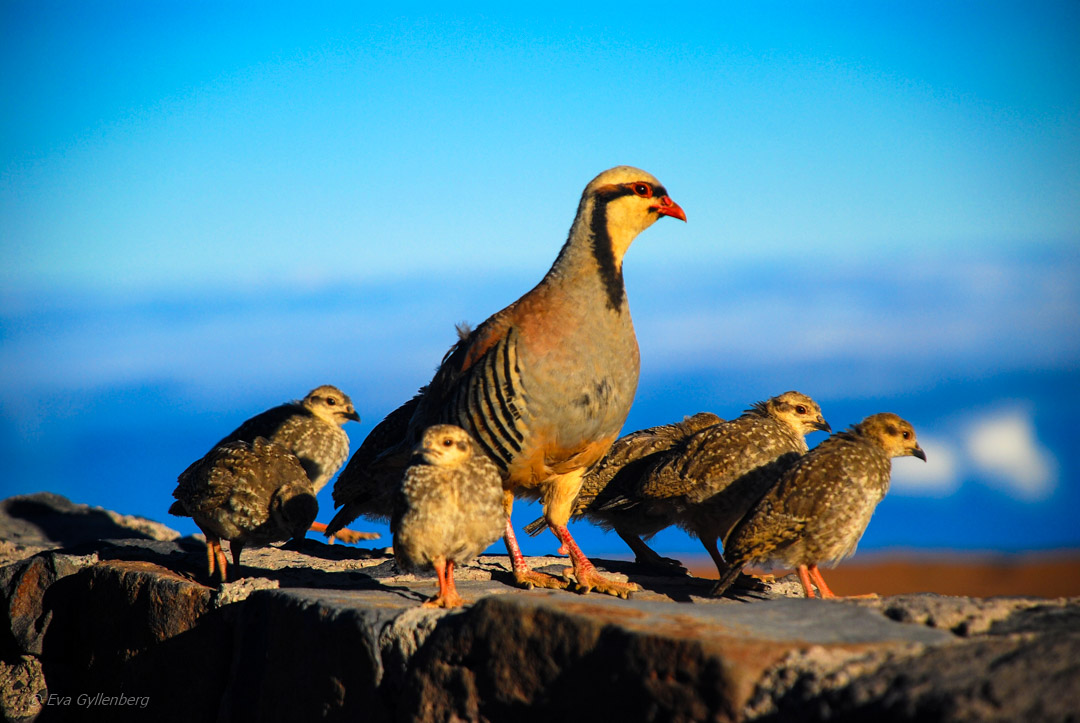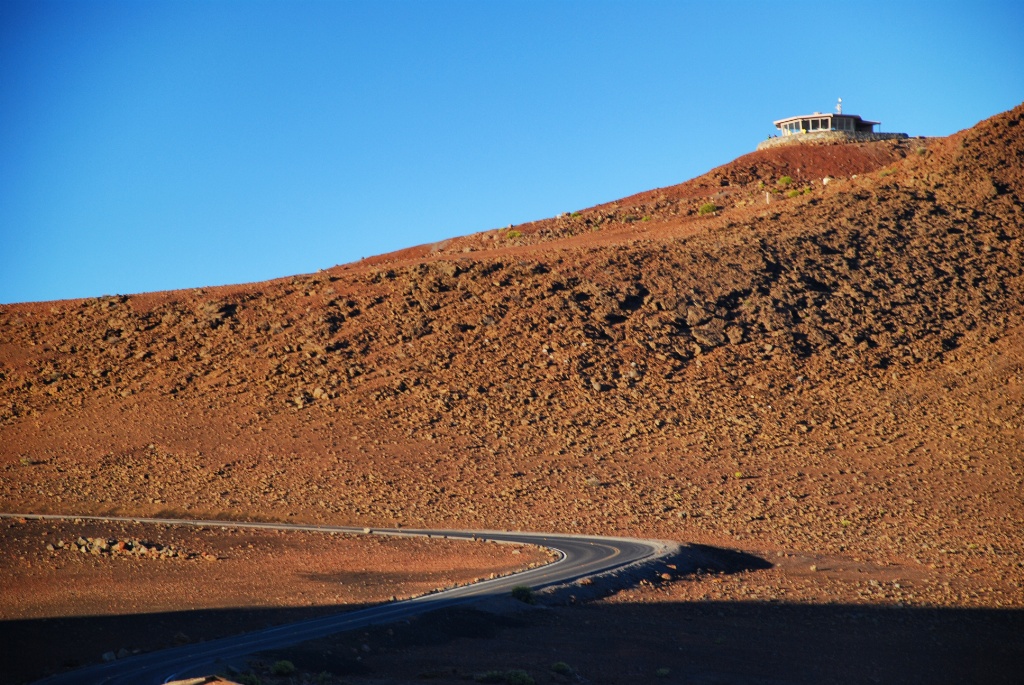 So what do you need to consider if you want to go up to Haleakalā?
Book for the sunrise! 60 days before the tickets are released and popular times such as Christmas and school holidays are often fully booked immediately. It's only $1,50 per car, so it's not for the National Park to make money - it's just for you to get a seat. Don't take chances that there might be space without a reservation - anyone who hasn't booked will have to wait until after sunrise before being allowed into the park.
Dress warm! It might feel strange to pack your down jacket when you're going to Hawaii - but you'll need it.
Use the strongest sun protection factor! No one can survive the strong rays of the sun at an altitude of 3000 meters with reflective sand in all directions.
There is no food to buy - so bring breakfast and lunch!
Bring cash to the entrance to the national park if you do not have one America the Beautiful card.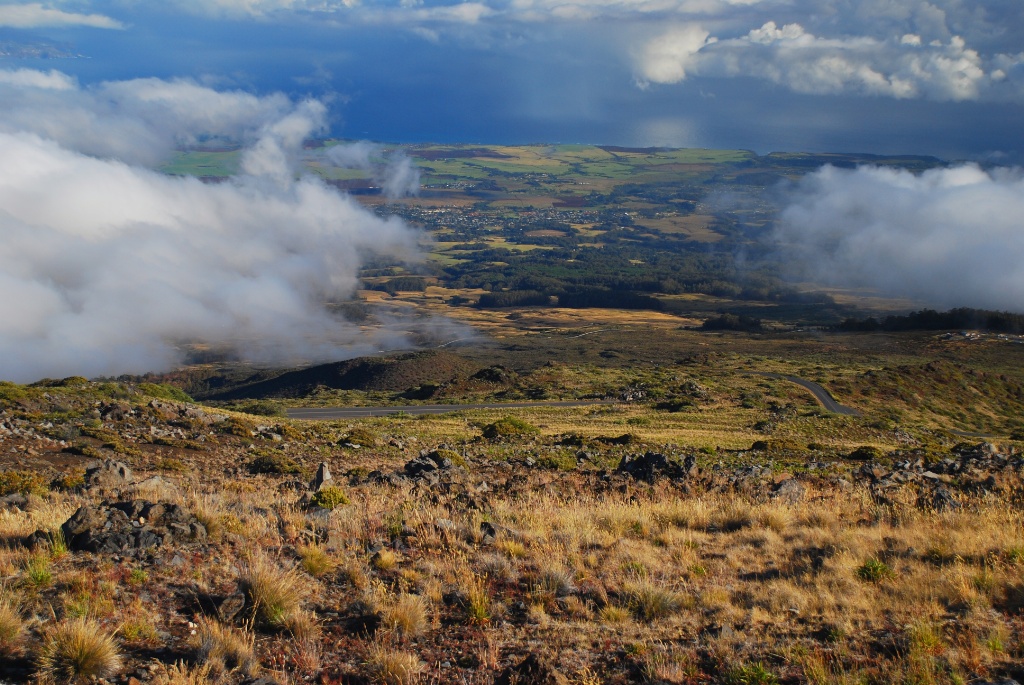 Do you want to read more about Halekala? On National Parks Service you will find all the information you need about your visit. Here you can also read about road closures and other things that may affect you.
Have you been here? What did you think of the destination?
Been there - didn't like it!
0
Not keen at all to go here!
0
Eva Gyllenberg
Travel blogger, gastronaut, photographer and family adventurer with over 55 countries in his luggage. Eva loves trips that include beautiful nature, hiking boots and well-cooked food. On the travel blog Rucksack she takes you to all corners of the world with the help of her inspiring pictures and texts.