Despite the fact that we go to Skåne quite often, I had never been to Skanör until this weekend. Northerner that I am, I think that half an hour by car is next door. For my husband from Scania, half an hour by car is almost halfway out of Scania. You don't go that far very often, definitely not for an ice cream break. But life sometimes requires a break from everyday life, a break from thoughts. So an ice cream in Skanör was exactly what we needed.
Skanör and Falsterbo are mainly known for the Falsterbo Horse Show, which every year in July attracts thousands of visitors from all over the world. Horse jumping here offers world-class displays and the entire carousel around the event is extremely popular. But Skanör and Falsterbo are not just horses, but here in the corners there are actually as many as ten nature reserves, a handful of golf courses and 4 miles of beaches. And what beaches!! These are beaches that make Florida squirm with envy. Long, shallow, clean and fine-grained beaches with chalky white sand and turquoise water.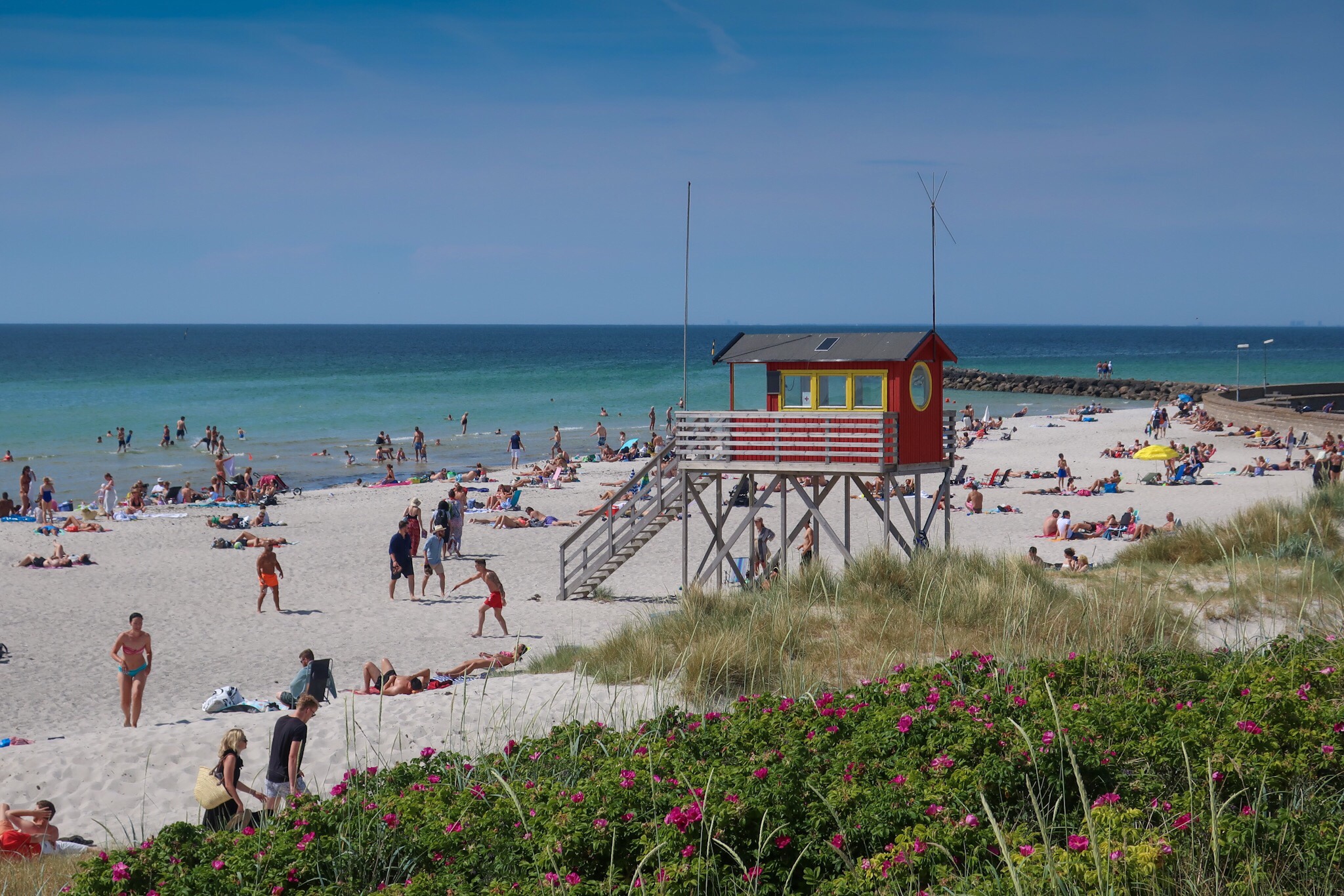 We aimed for an ice cream down in Skanör's charming marina. Even though it is still only June, the parking lots were full and the masts bobbed in time with the large number of boats docked for the day. Most likely, the unexpectedly high summer temperatures of the past few weeks have contributed to this summer feeling, despite the absence of holidays. Very tanned and slightly reddened bodies wandered up and down between the ice cream stand, the coffee cart and the beach. Everything feels very much like a charter resort on the Mediterranean.
Skanör's and Falsterbo's most charming attraction are the almost 1000 beach huts that line the fine beaches. Painted in colors from across the color palette, they line up and frame the dunes. Many people only have the bathhouse as a storage and changing cabin, but there are several cabin owners who have converted their bathhouses into real small cabins with gas kitchens and sitting areas. It is said that there are even cabins with saunas, but I didn't see any. But being able to swim in the (mostly) chilly sea and then warm up in a sauna just a stone's throw away really sounds like the ultimate hot tub.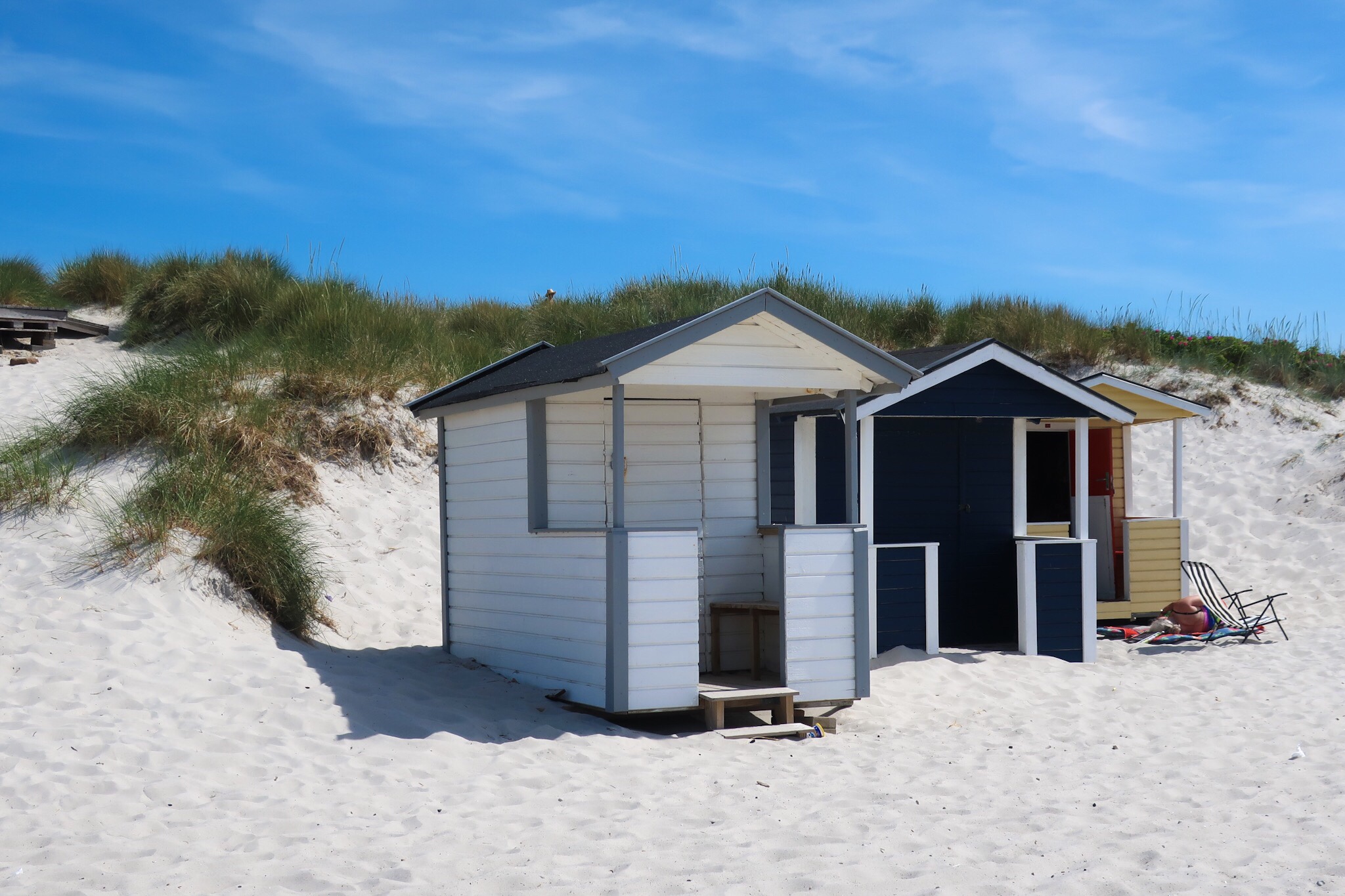 Down in the marina spreads the summery smell of smoked fish from Skanörs Fiskrögeri. Fish has been sold here for as long as you can remember. A little closer to the beach is the slightly more luxurious restaurant and beach club Badhytten with its plastic palm trees, summer music and beanbags in the sand. Here, rosé is drunk in the sun and suddenly it feels more like I'm on the French Riviera than in Florida.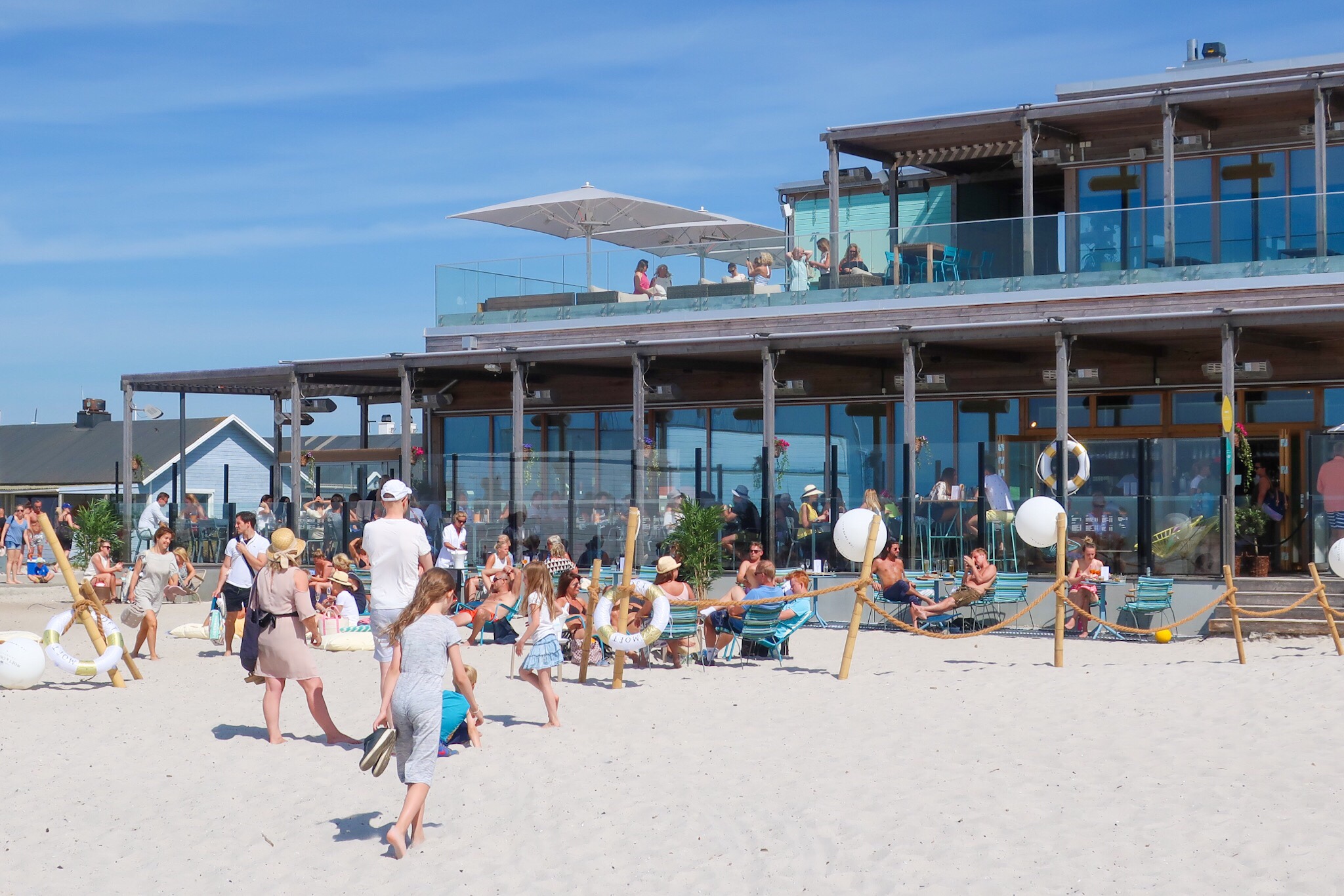 We didn't bring any swimwear, but the shallow beach was inviting, so we dared to pull up our pant legs and wade out and feel the water a bit. According to the daughter, it was clearly swimmable. In June. It's no wonder the beach is packed with families with children equipped with sun hats and shovels. Here in the warm, shallow water, it is perfect to build sand castles on the shore.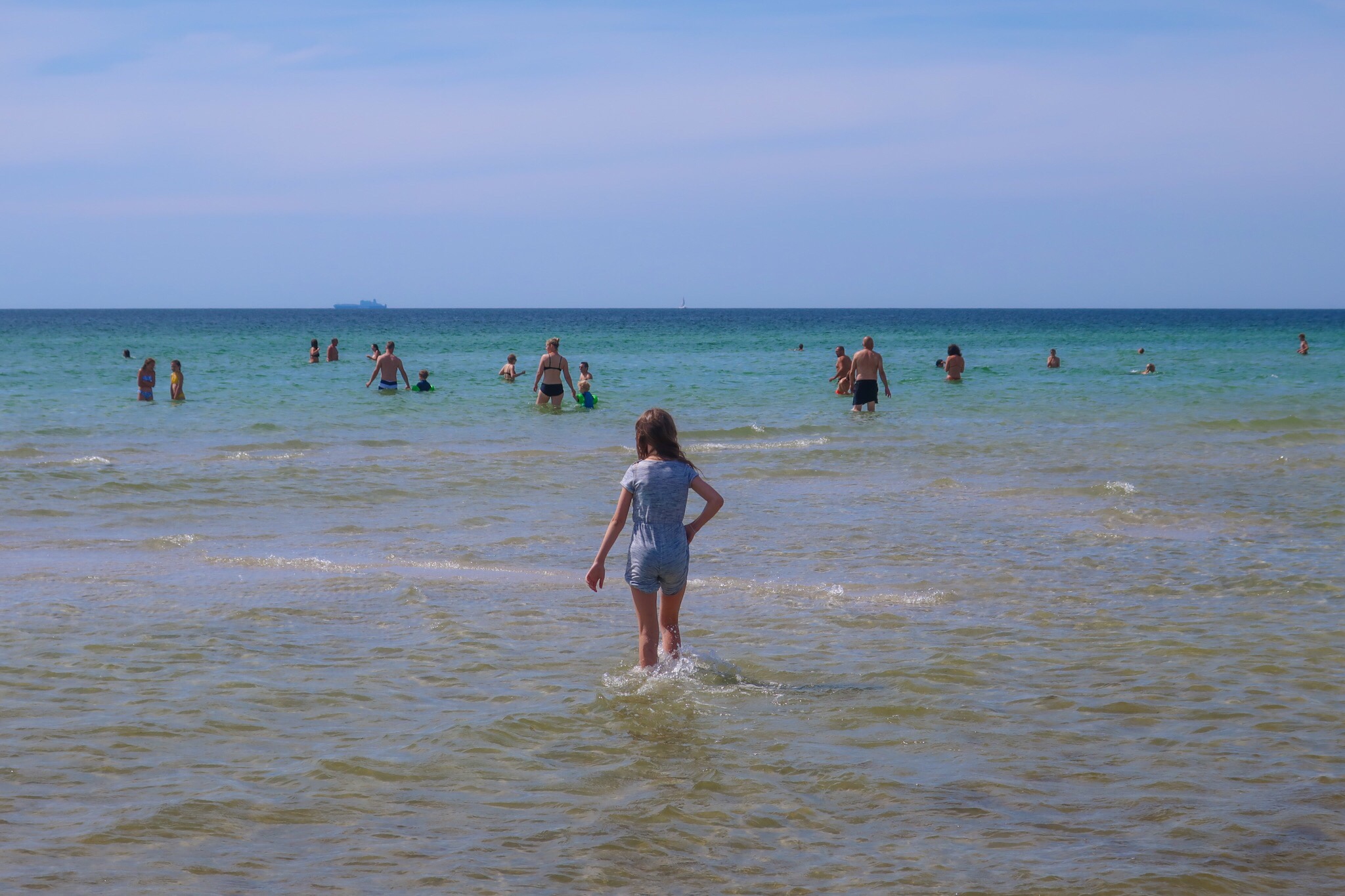 We ate our ice cream and enjoyed the sun a bit before heading home to Malmö. What a luxury that there are such wonderful beaches in Sweden! Why haven't I known about this gem before? Yes, exactly yes. The Swedish summer isn't usually this fantastic, so I probably haven't thought about going to the beach very often. The small detail.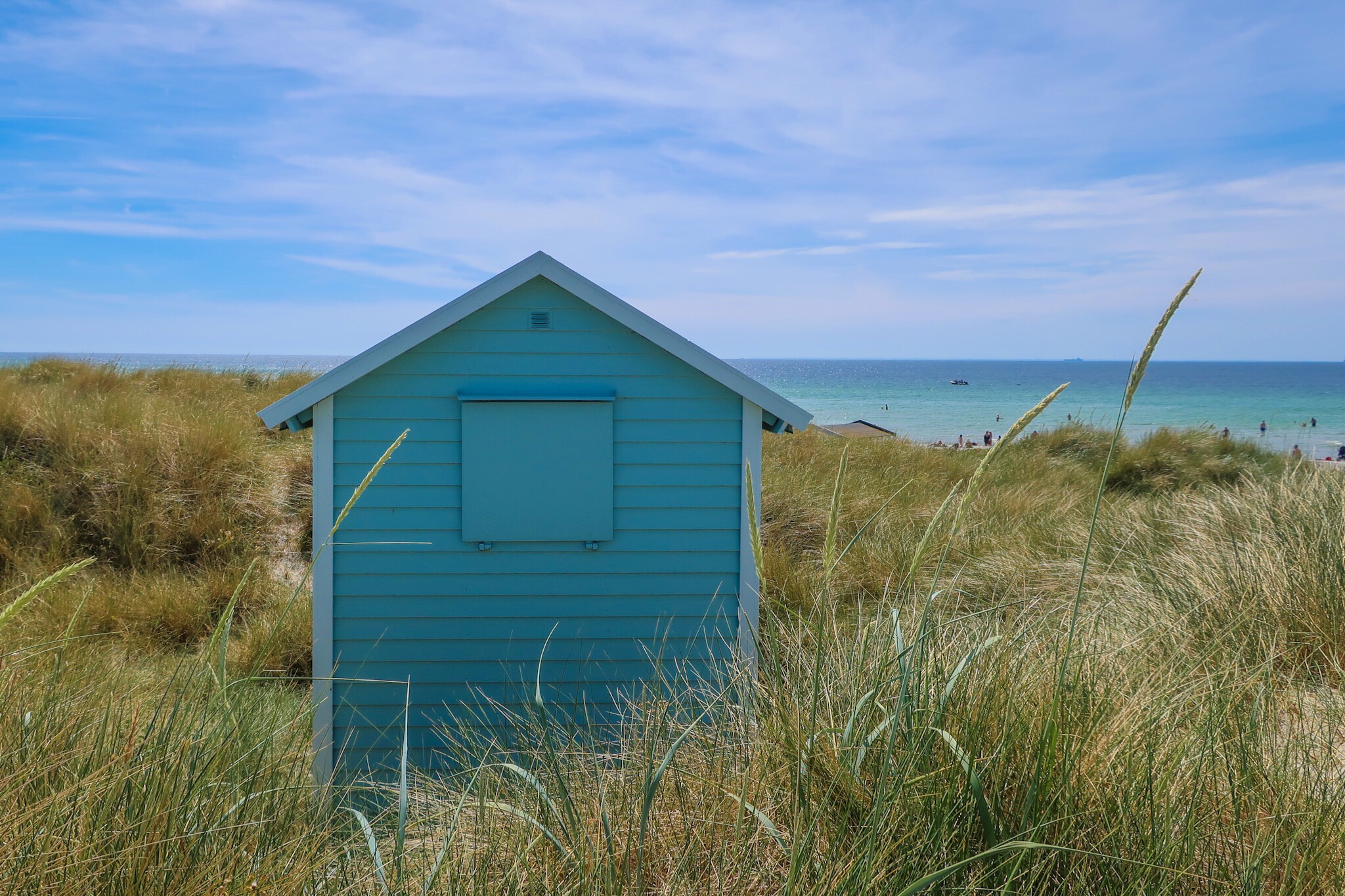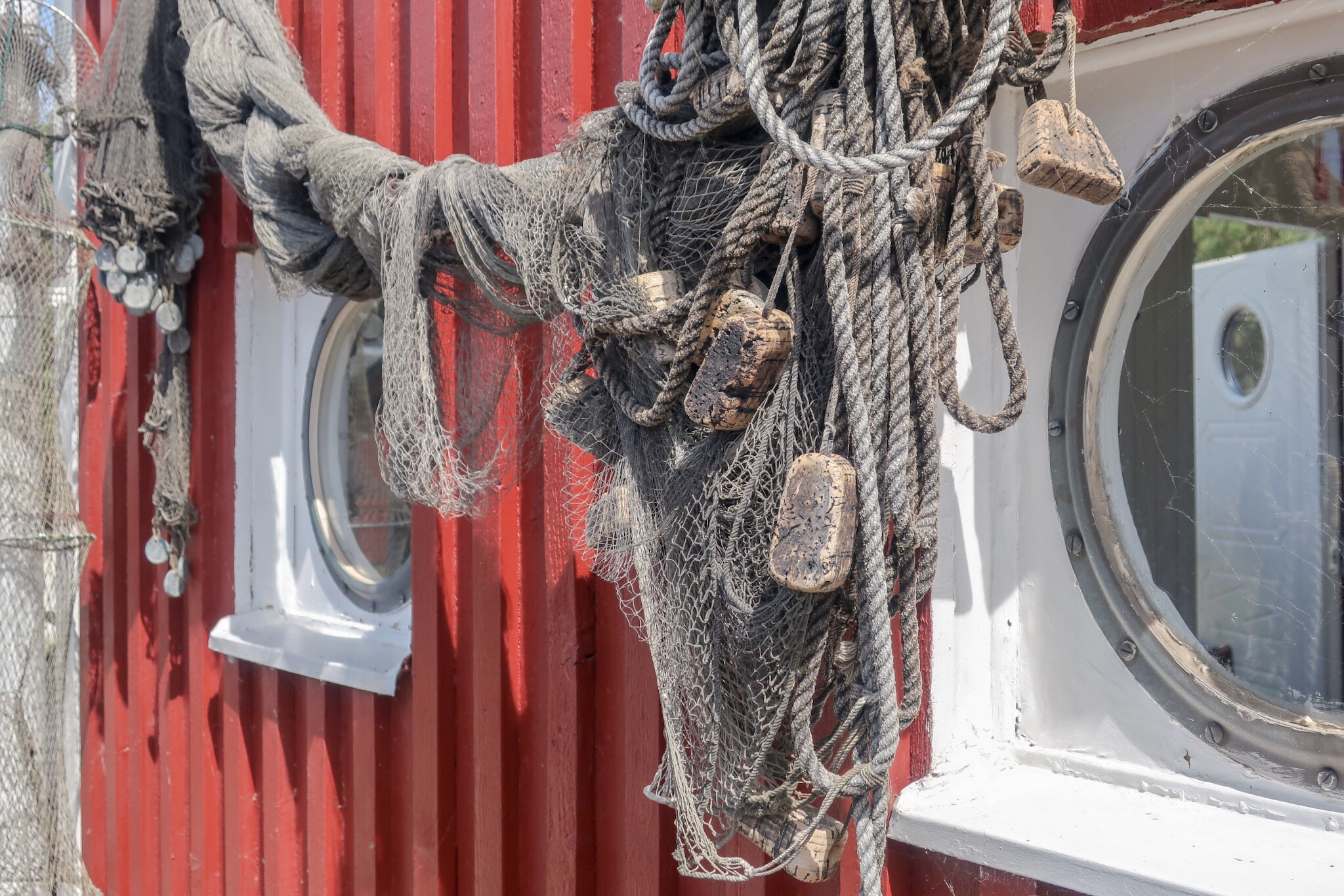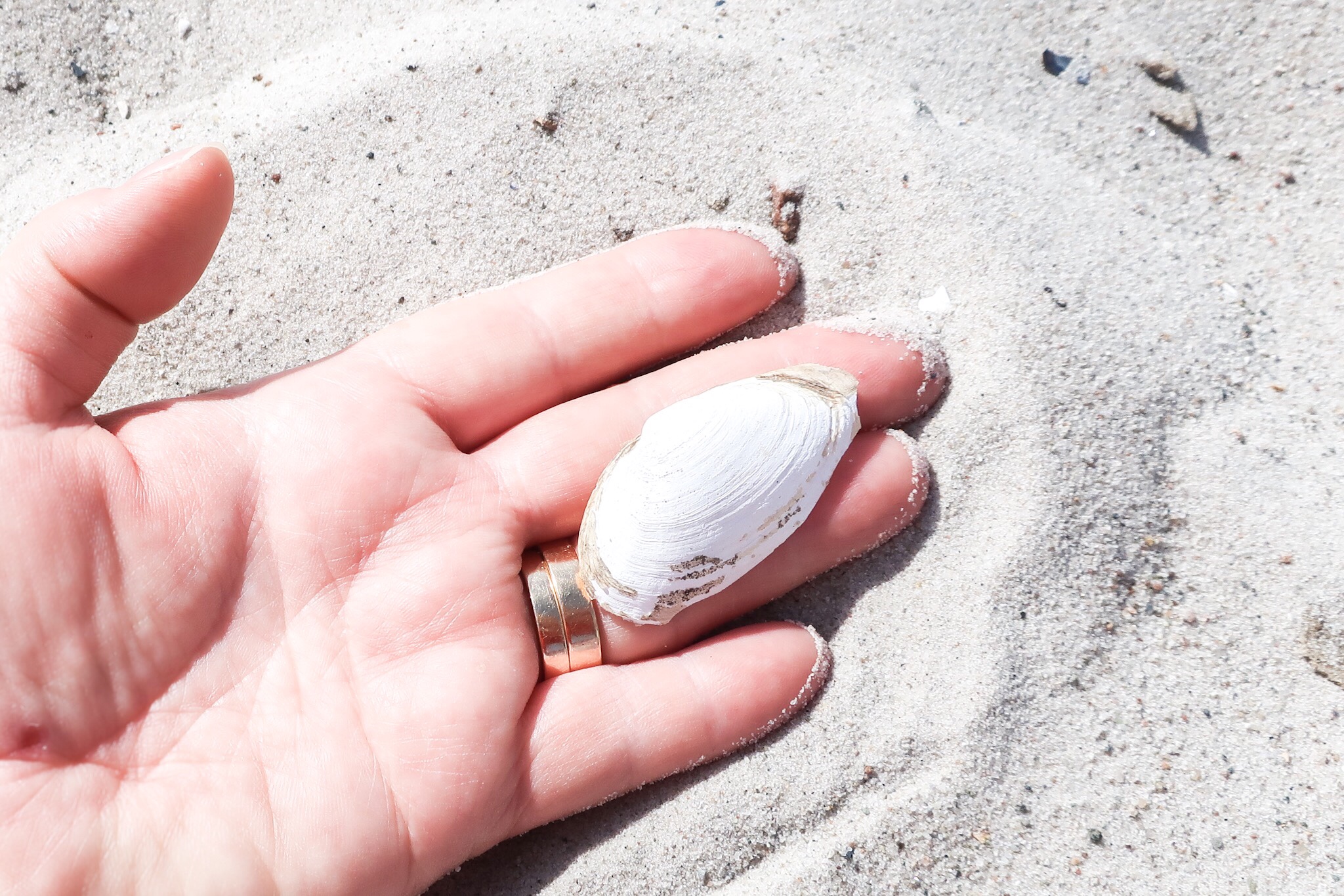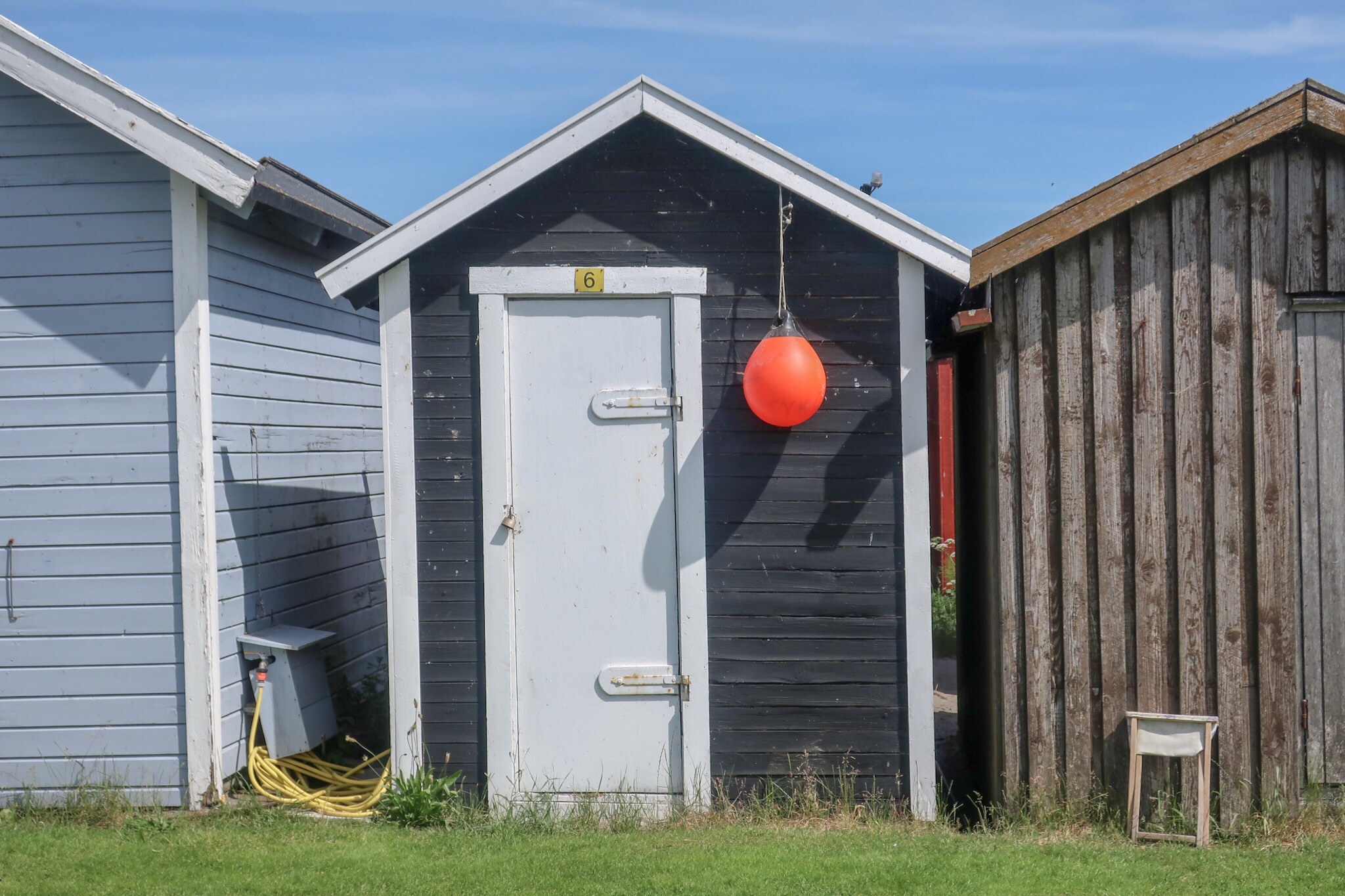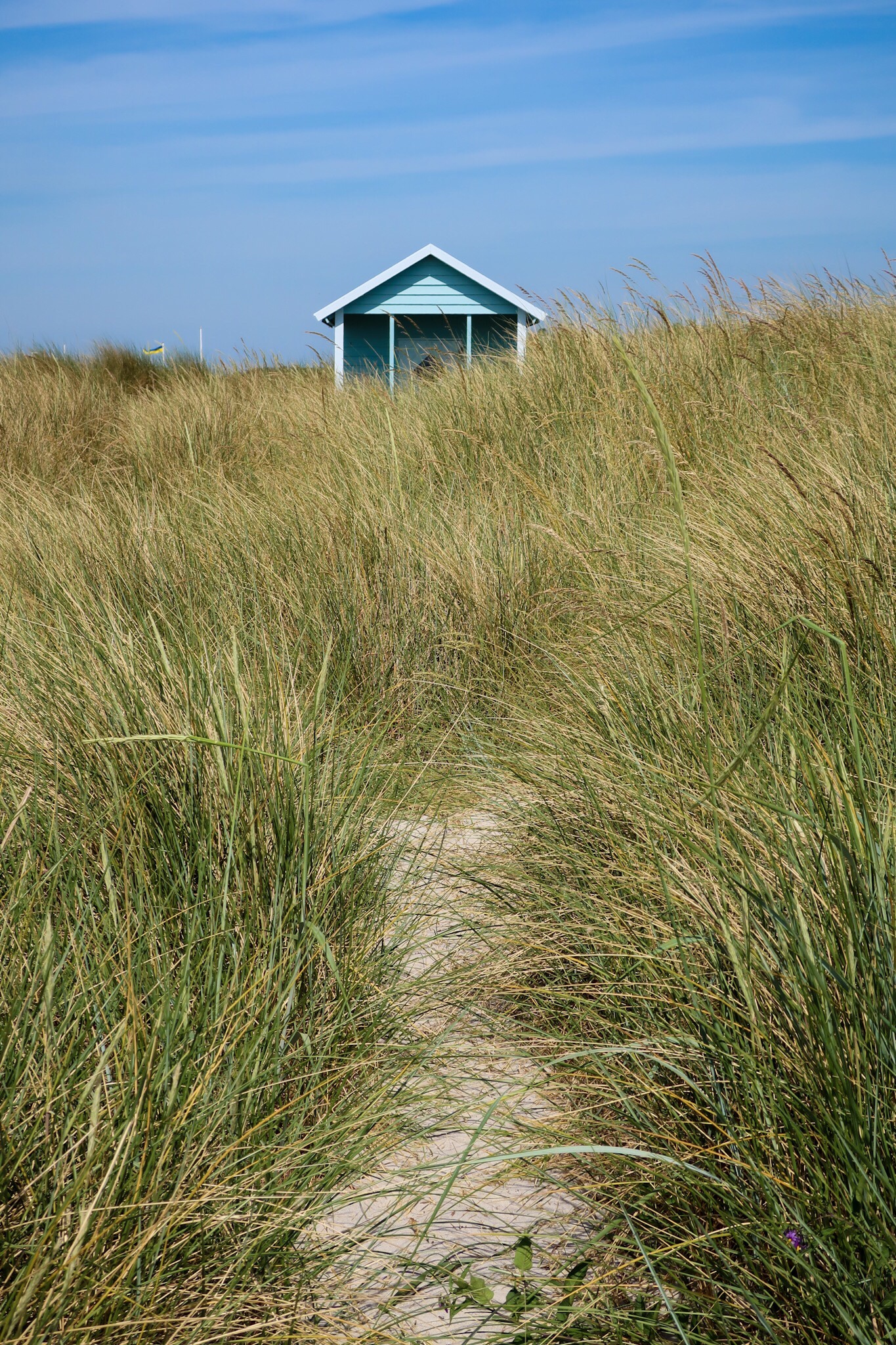 Do you want to read more from Skåne?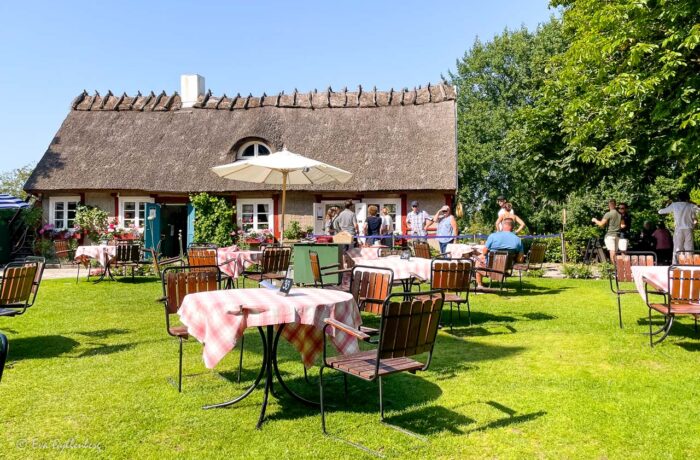 Among Skåne's rape fields and beech forests, you will find lots of cozy cafes, ice cream kiosks and lunch spots.…
June 25th, 2022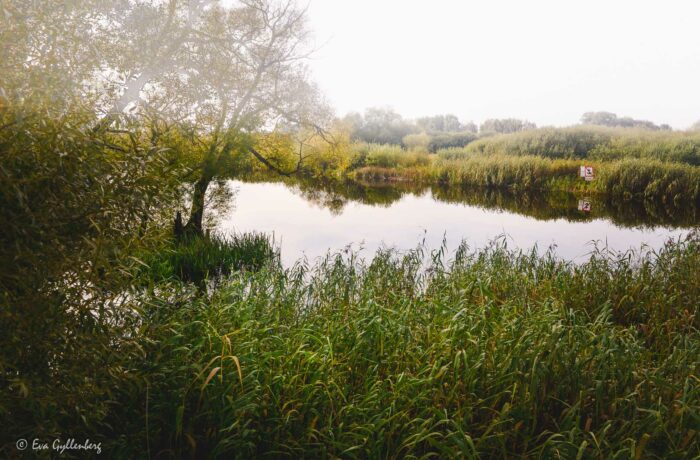 In the middle of Kristianstad, you can hike the Linnérund in the Vattenriket – a protected biosphere area...
September 29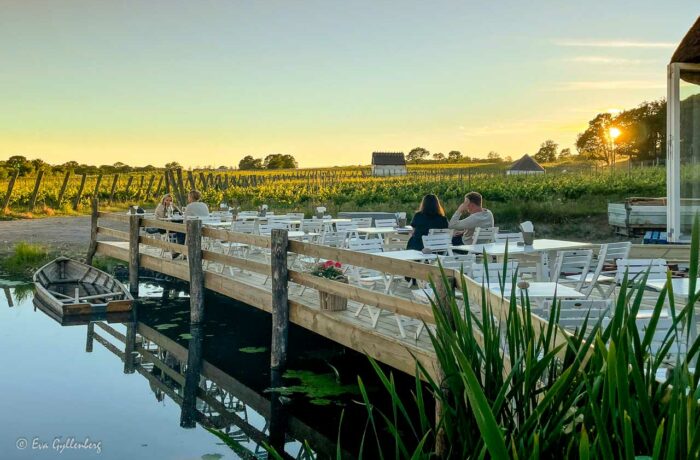 On Kullahalvön in northwestern Skåne are some of Sweden's hottest restaurants. Join us for…
September 2