85 miles north of Perth, in the westernmost tip of Western Australia, lies one of the world's Marine World Heritage Sites. It's almost like I could call Shark Bay one of the world's marinas wonder. Surrounded by deserts, far from large cities and with large meadows of seaweed below the surface. Shark Bay provides unique conditions for life for multitudes of both large and small marine inhabitants. Everything from sharks, whales and dolphins to dugongs and stromatolites.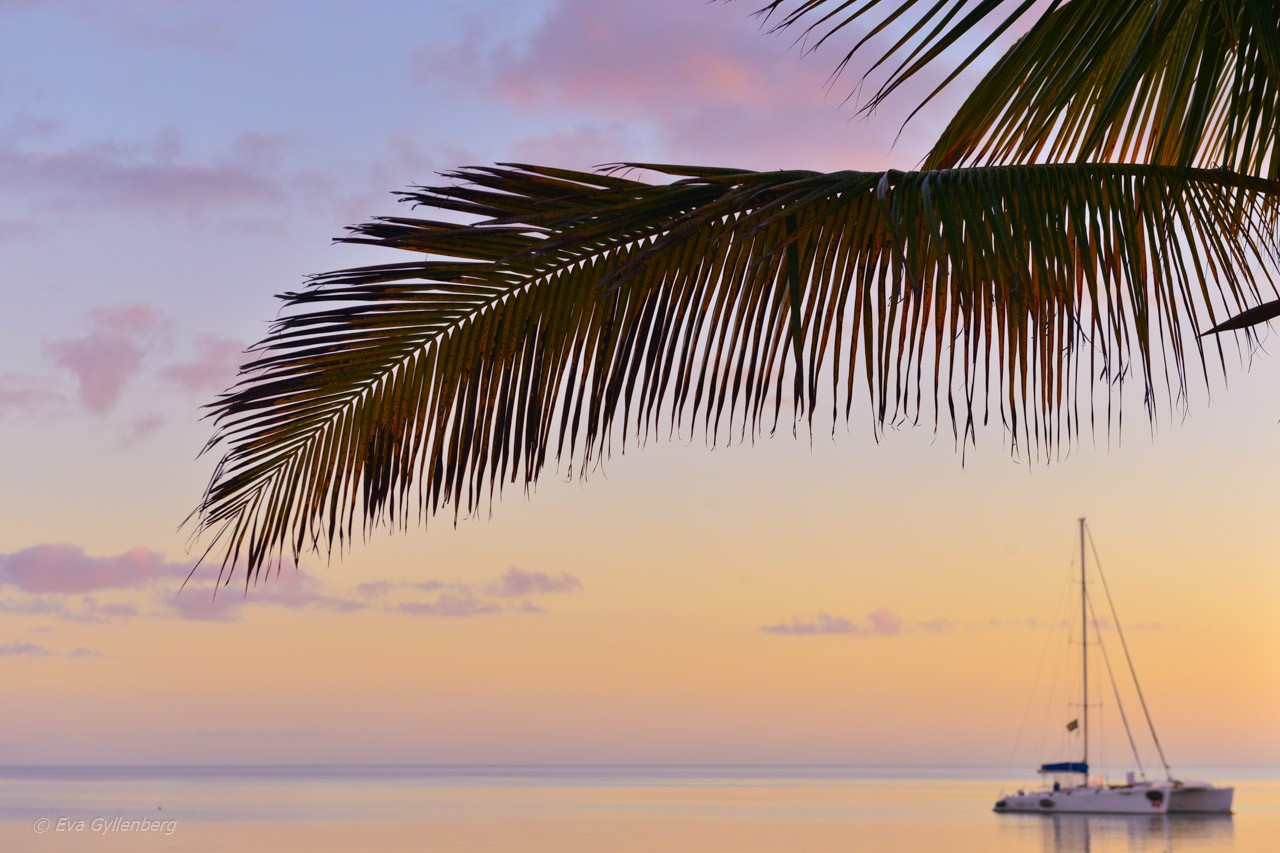 Shark Bay is actually not one bay, but two. Shaped like a "W" with two headlands and protected by narrow islands against the wild weather and waves of the Indian Ocean. You might think that a bay along the Coral Coast should have crackling coral reefs, but this is not the case. Here in Shark Bay, the bottom is covered in seaweed. When you look out over the ocean and see all the dark spots, it's not coral—it's miles upon miles of lush seaweed meadows. In fact, you'll find the world's largest sea bed right here in Shark Bay. And with grass, come cows. Sea cows, so-called dugongs. Over 10.000 dugongs live in Shark Bay today, the largest population in the world.
Shark Bay has a name that obliges and of course there are also sharks here. We are in Australia after all. As many as 28 species of sharks call the bay their home. Most dangerous is the tiger shark, the main reason why the bay's dolphins often have scars and damaged fins after bloody fights. The probability of meeting a shark? Very low. It is probably more likely that in the spring you will meet one of the many humpback whales that pass by here on their migration back to the summer waters of Antarctica.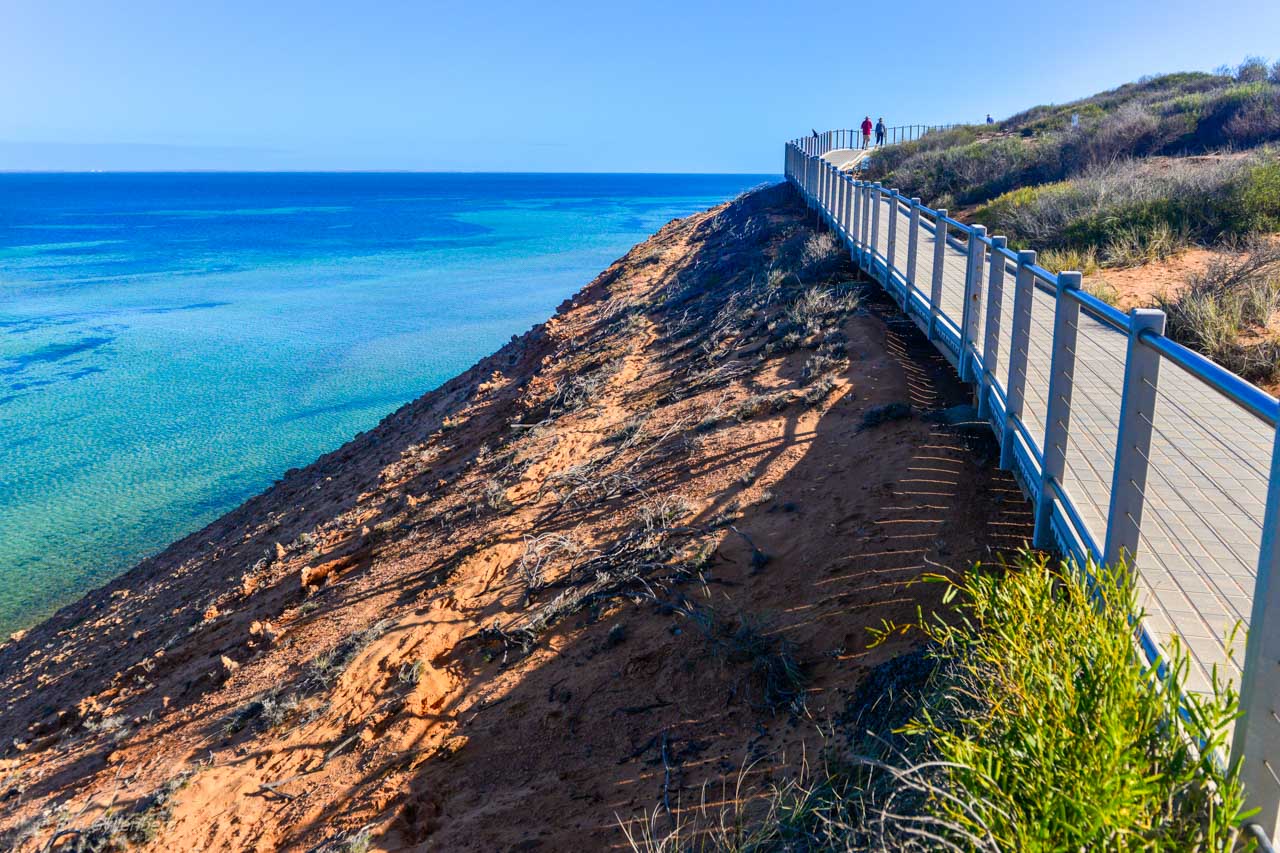 Although 70% of Shark Bay's protected area is below sea level, there is much to discover from land. The area has no less than two national parks – Dirk Hartog Island and Francois Peron – which, however, can only be visited by four-wheel drive car. The roads are made of soft sand and sensitive to rain, which unfortunately meant that the road to Francois Peron was closed on the day we planned to visit the national park. Fortunately, many of Shark Bay's attractions are outside the national parks along the paved road World Heritage Drive. We spent three days at Shark Bay and would have had no problem staying another three days. This was without a doubt the highlight of our Western Australia trip.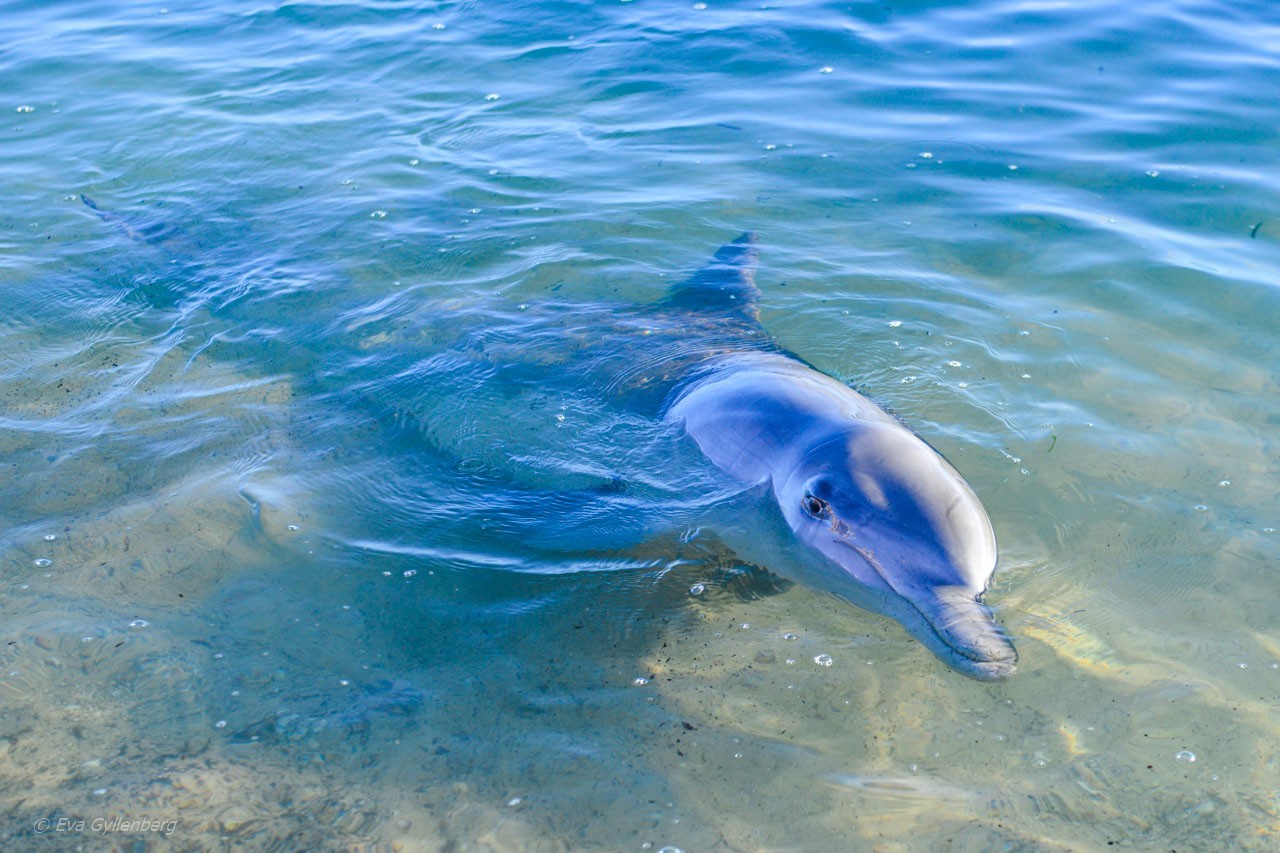 Monkey Mia's dolphins
Monkey Mia (pronounced [maanki maja]) is one of the world's most reliable places to meet wild bottlenose dolphins. For over 40 years, three generations of dolphins have come here to the beach to catch a small fish every day. The dolphins enter Monkey Mia of their own free will and the feeding takes place under controlled conditions by park rangers. The dolphins only get a few fish each day, a maximum of 10% of the daily requirement, so the dolphins cannot live solely on being fed. They have to hunt for food themselves. A sustainable way for the wild animals to continue to be wild.
The dolphins are curious and present every day. I went for a walk on the beach at sunrise one morning and was joined not only by a pelican, but also by a mother dolphin with her young. The dolphins swam by with their eyes above the surface of the water looking at me. I wonder who found it more exciting – me or the dolphins?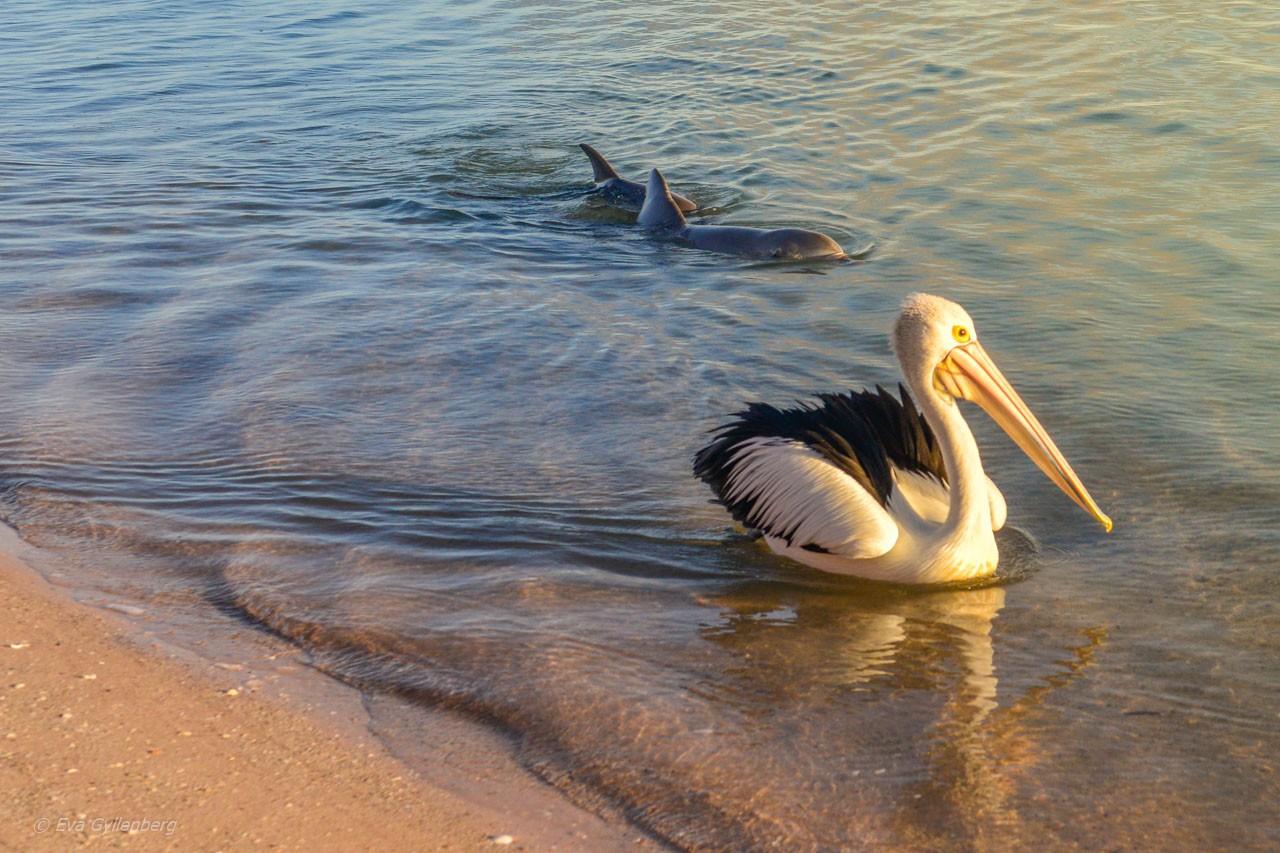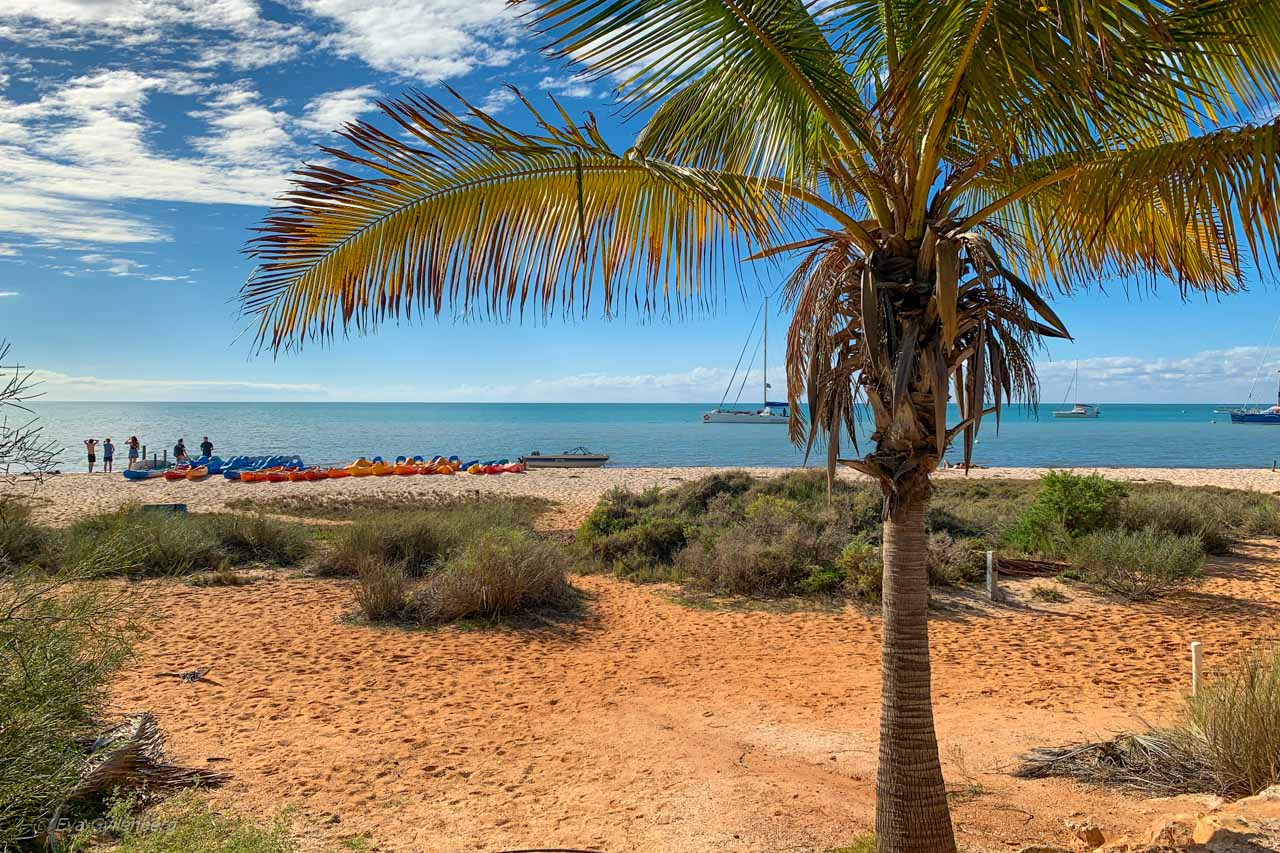 Shell beach
A beach without sand, but with billions of shells. Shell beach is a beach made up entirely of layers upon layers of cockles. 60 kilometers wide and with a 10 meter deep shell layer, this is a unique place. There are beaches with lots of shells around the world, but there are only two beaches that are made up entirely of shells.
The reason for the unimaginable amount of shells is the high salinity deep here in Shark Bay. The sea is so salty and warm that it is almost completely lifeless, which has meant that the snails have no natural enemies and can thrive freely. Back in the day the shells were used as building material, some of the old houses in Denham still stand with their shell walls. If you have never swum in the Dead Sea, you can try swimming here. The water isn't quite that salty, but it's definitely salty enough to help you float better!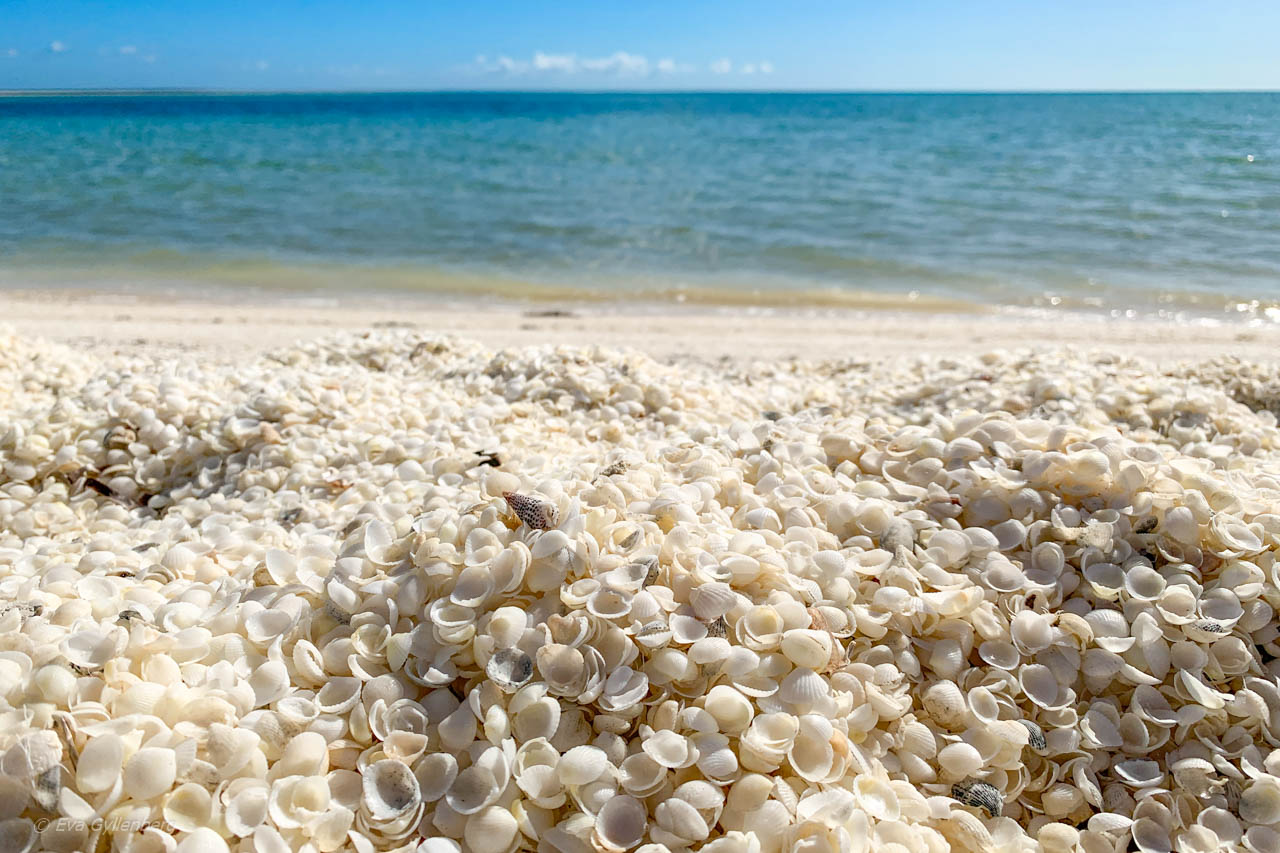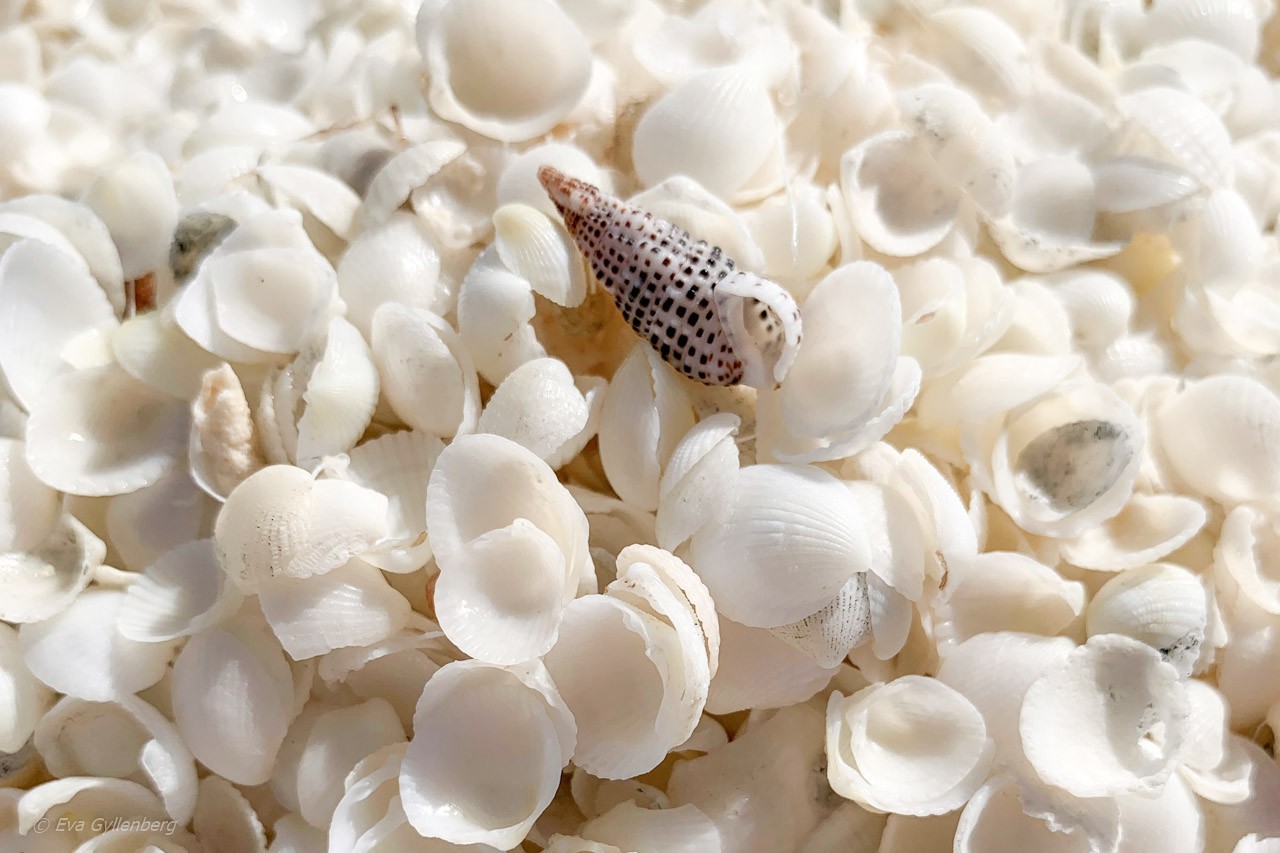 Hamelin pool & the stromatolites
Stromatolites are not common organisms. These coral-like colonies of cyanobacteria are some of the oldest and simplest life forms on Earth. Why talk about dinosaurs, when the stromatolites have been around for 3,5 billion years? However, there are not many stromatolites left on earth, most of the ones we see are fossils. Hamelin Pool is one of only four places on earth where the organisms still live and grow. The reason why the stomatoliths thrive here in Shark Bay is the same story as for the cockles. The extremely salty water where no living thing should thrive. Except cockles and stromatolites then.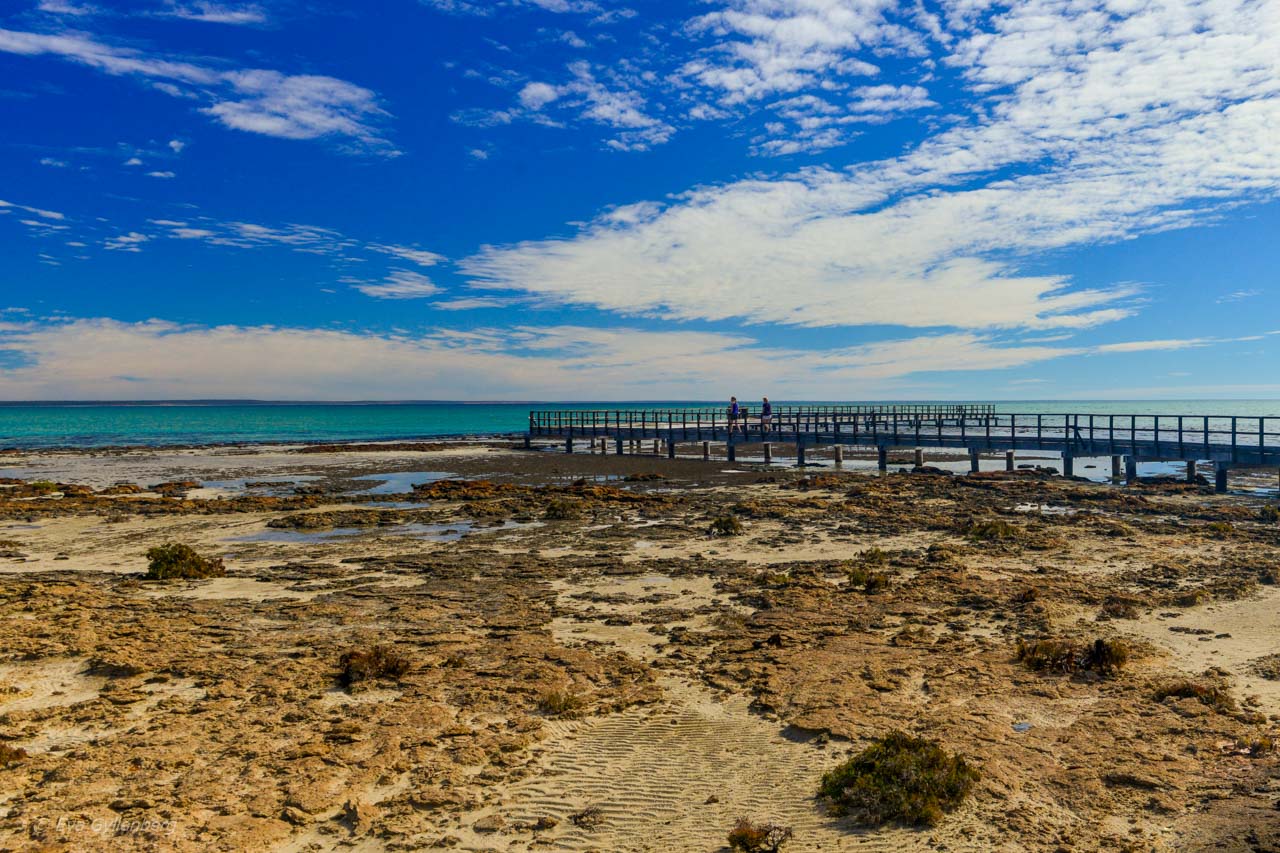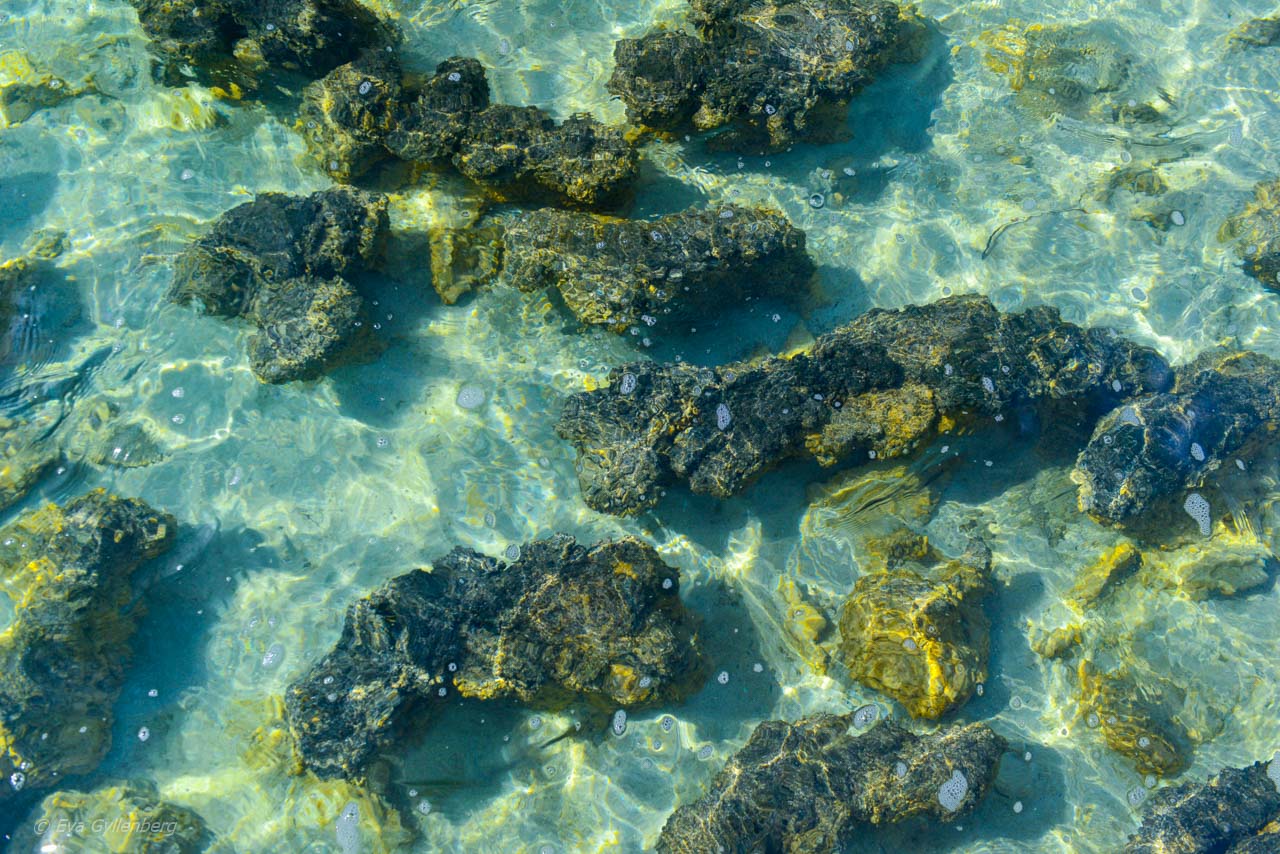 Eagle bluff
Eagle bluff's viewpoint over Denham Sound is easily accessible by 2WD after a short dirt road. Here in the clear water you can (if you're lucky) see rays flying under the waves, dugongs gliding along at a slow pace and turtles resting on the surface. Bring binoculars - then you can see much more easily if the large dark area is a rock or a dugong.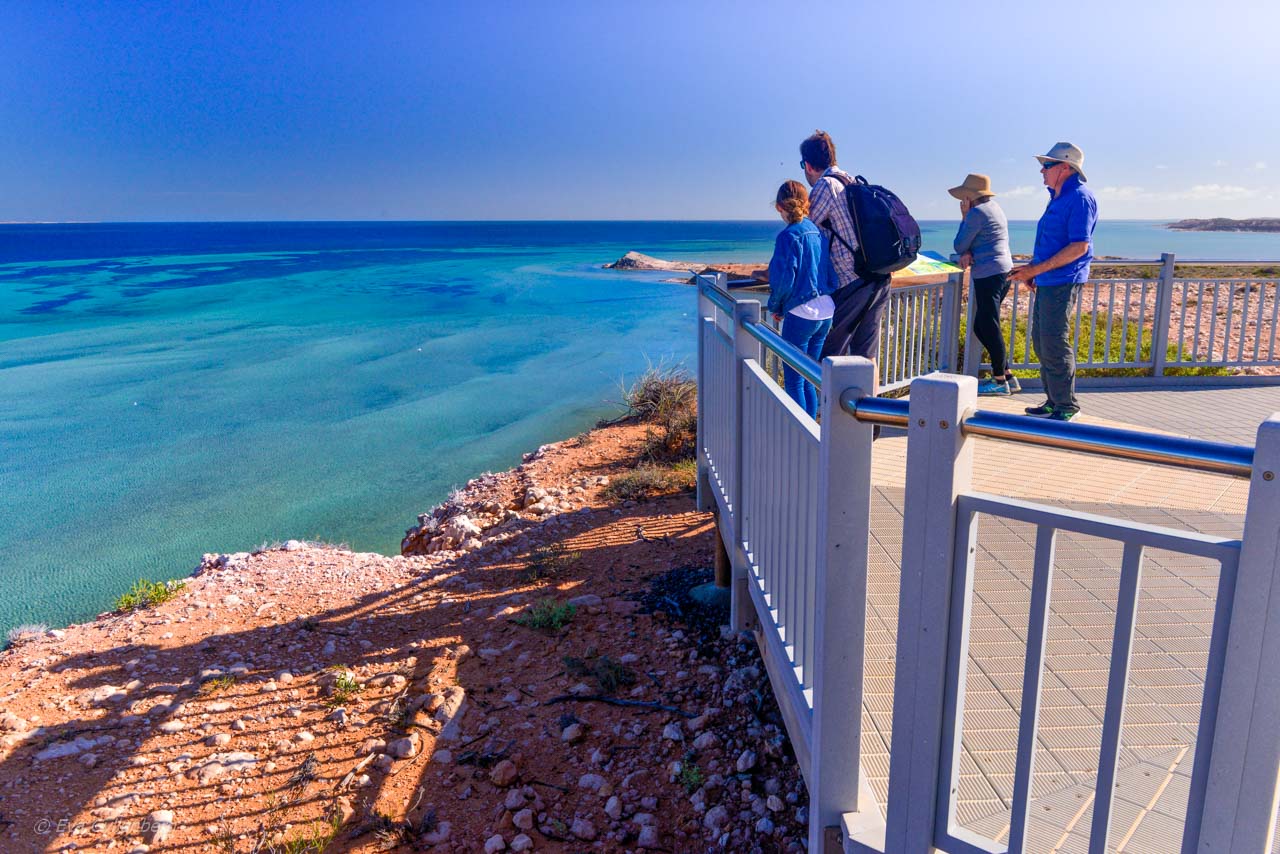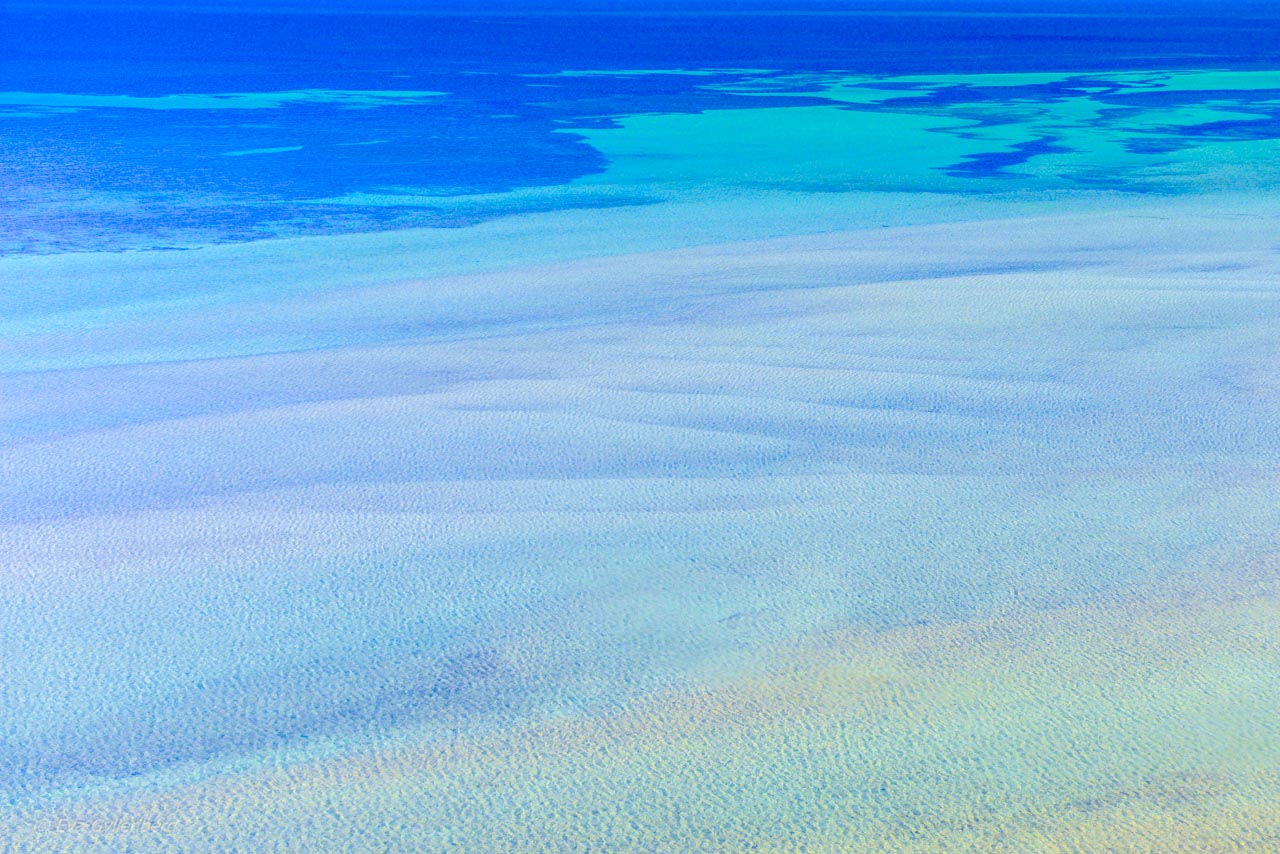 Little lagoon
Once upon a time a bay, now a perfectly round small isolated lagoon. Little Lagoon is perfect for a beach walk to watch birds and take a dip in the calm and clear water. A cozy stop on a sunny day!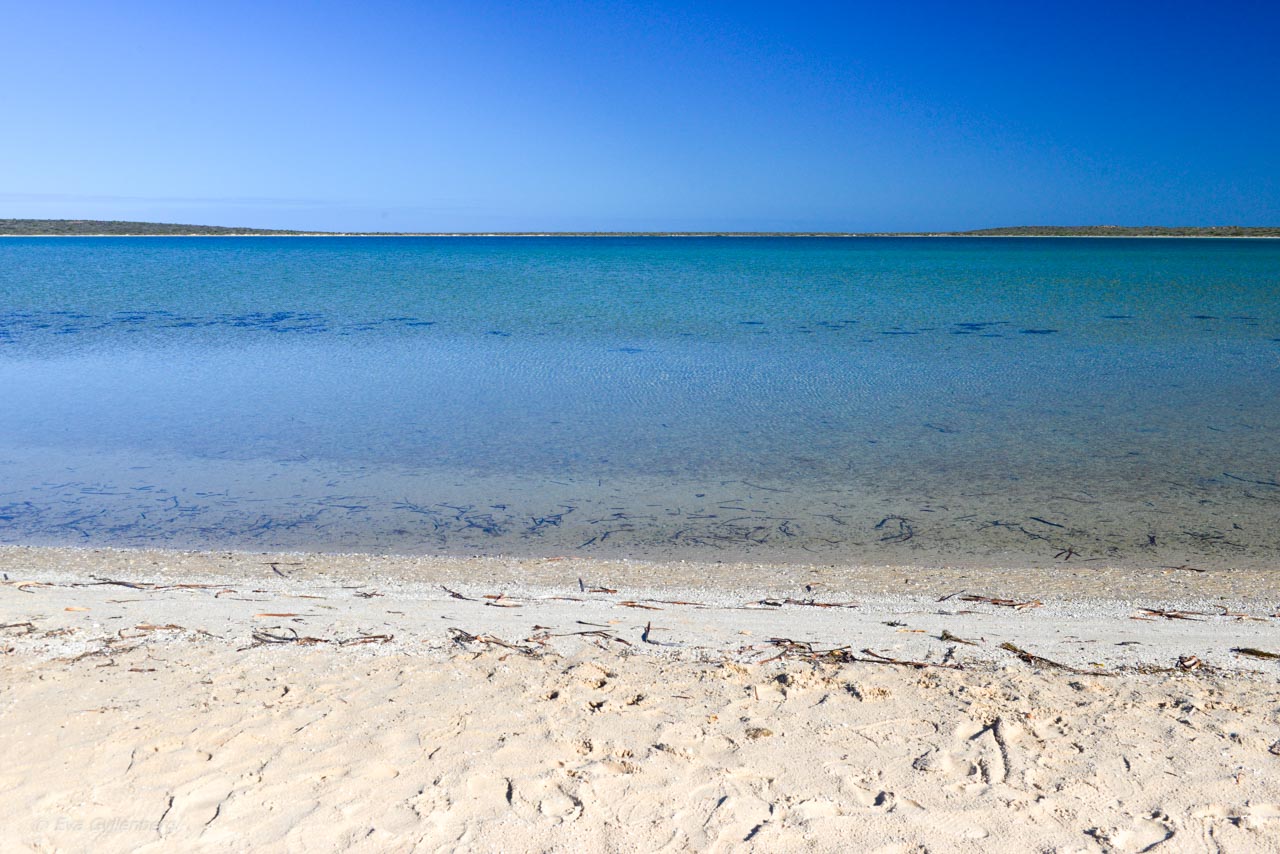 Perón Peninsula
Shark Bay is not only a marine world heritage site, but large parts of the park are also on land. Along the roads there are not only "ordinary" kangaroos and wallabies, but also a lot of other slightly more unusual animals.
emus is a common sight in Shark Bay. You should not be surprised if you open the door to your accommodation and are greeted by a large bird staring at you in surprise. The emus that live here are really everywhere. On the roads, swimming in the sea and curiously rooting on your terrace. By the way, the emun is a fairly large bird that can be 2 meters tall, something you don't want to upset unnecessarily. By the way, did you know that emus both incubate and care for their young for 18 months after they hatch? So if you see an adult emu with cubs, it is guaranteed to be a father with his children.
echidna is an egg-laying mammal that looks like a cross between a hedgehog and an anteater. We saw our first wild echidna in Shark Bay, muffled around in the red earth after a rainstorm. Very cute and unexpectedly quick to burrow into the soil when it saw us!
An animal that I really wanted to see, but didn't manage to, is a car village. Called "rabbit pouch badger" in Swedish. You know, of course you want to see a rabbit pouch badger, don't you? A bilby looks like a light gray little mouse with huge pink ears that look glued on. You need to google an image to understand what I mean. In our family, the car village is called the "little mouse", although we never saw it other than on road signs. The Bilbyn is very shy and quite rare, so you'll be lucky if you meet one.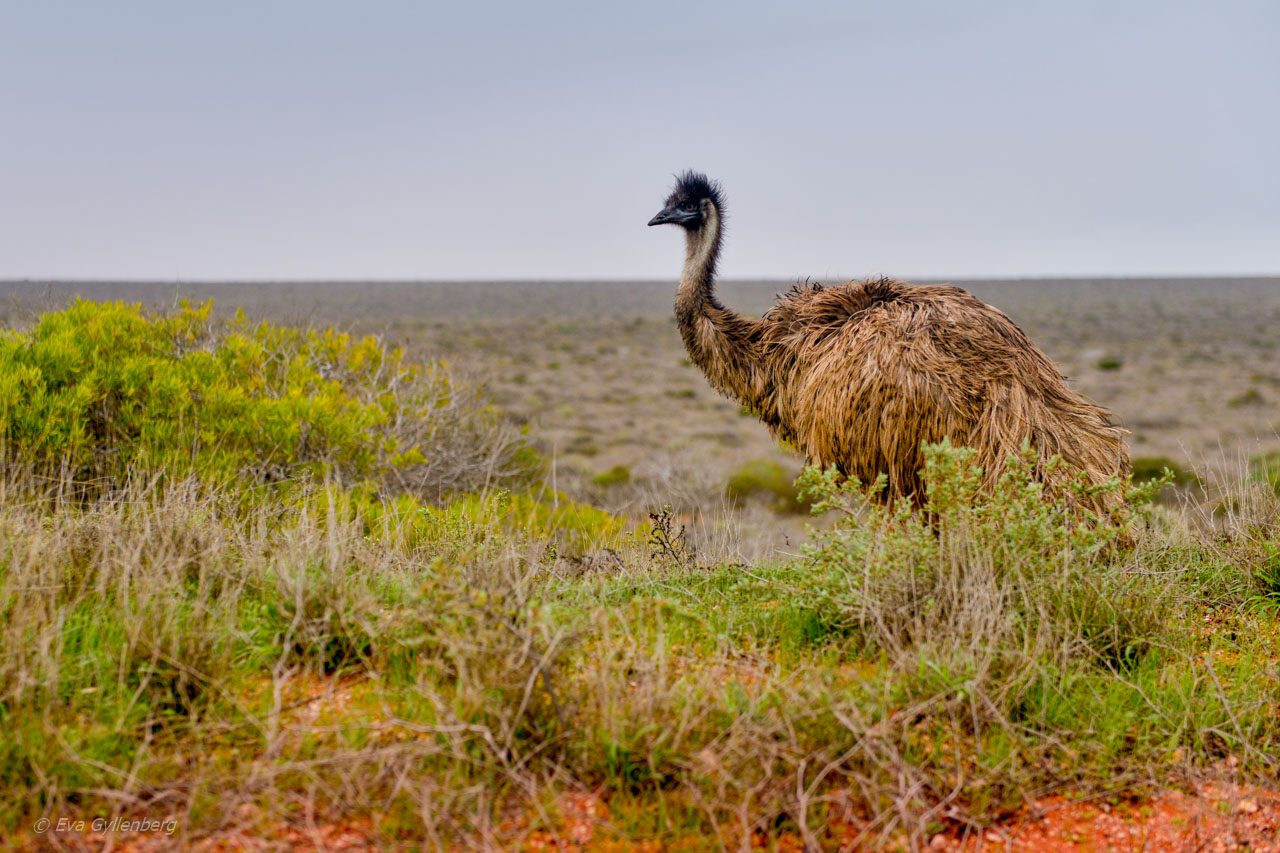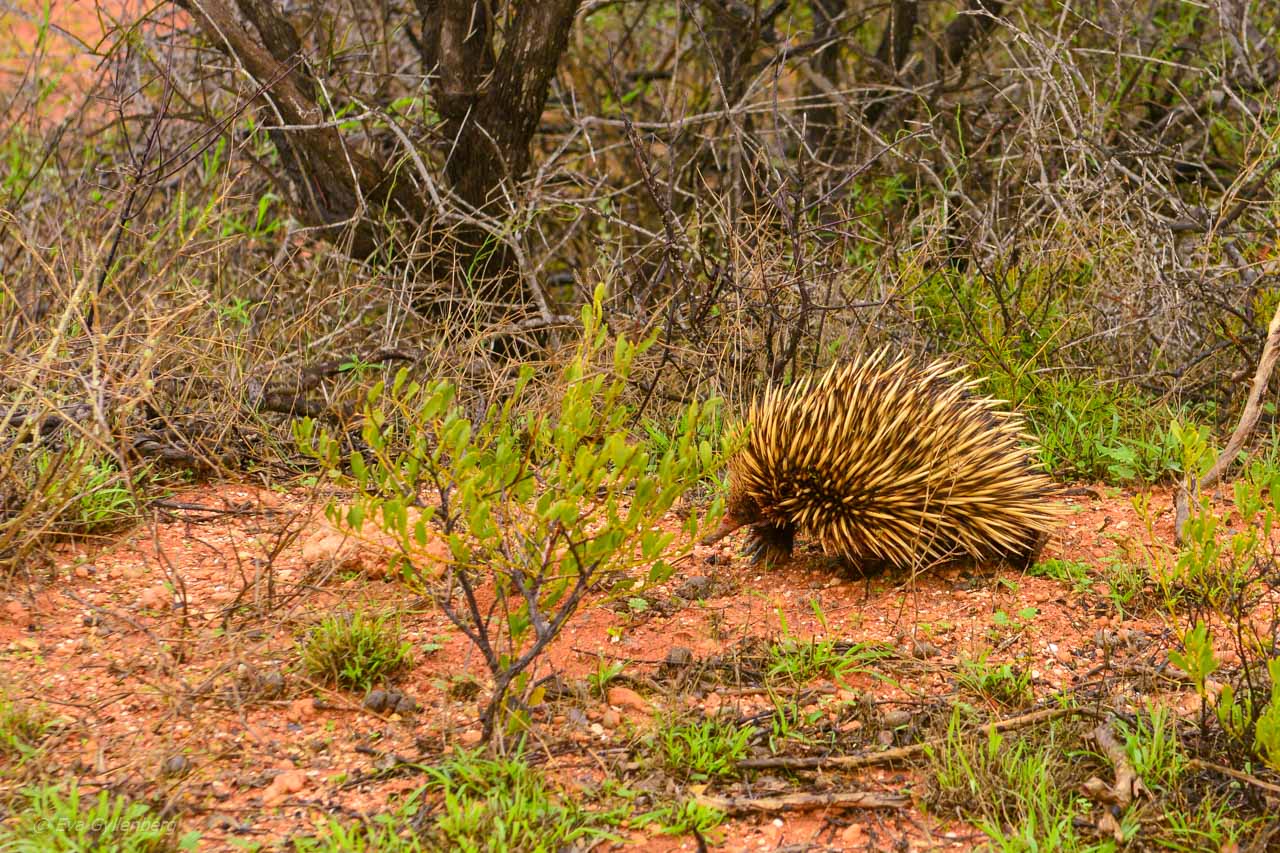 How do I get to Shark Bay?
Shark Bay is 85 miles north of Perth, a drive of at least 9 hours. Most of the accommodation and services are in Denham, but we stayed at the resort in Monkey Mia.
When is the best time of year to visit Shark Bay?
The sun shines in Shark Bay almost every day, all year round. Summers at Shark Bay are windy and hot, with mid-day temperatures between 30-35 degrees. The winters maintain Swedish summer temperatures (around 20 degrees) and offer beautiful spring flowers. In the spring, the humpback whales pass by.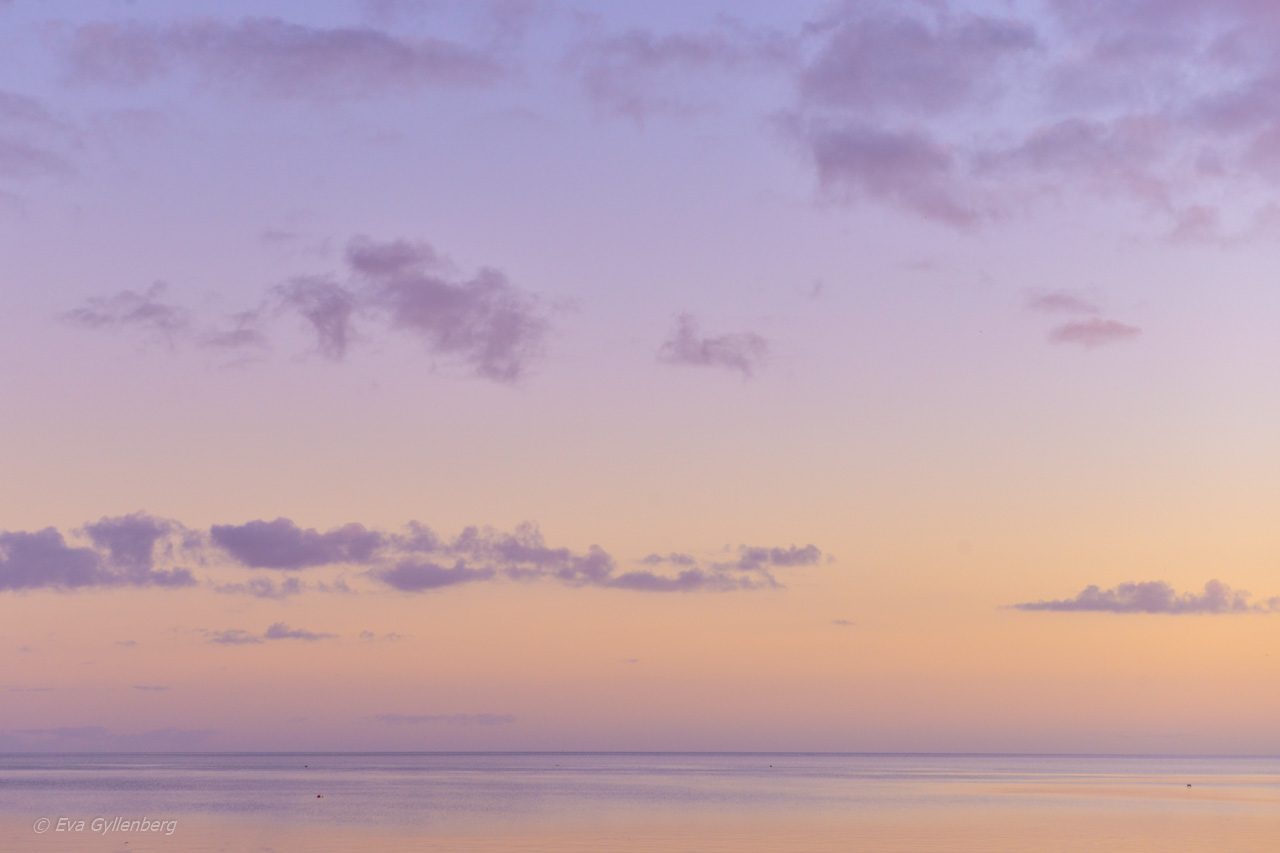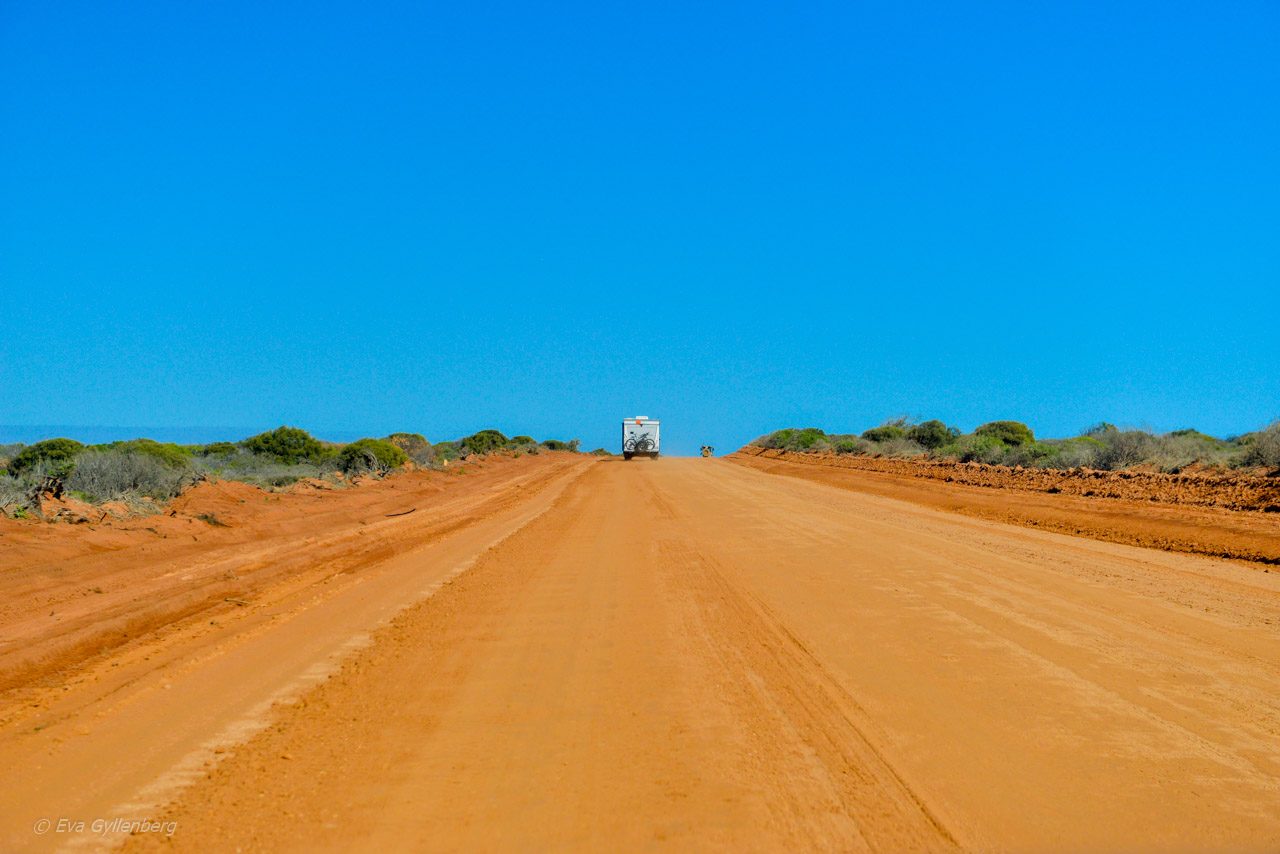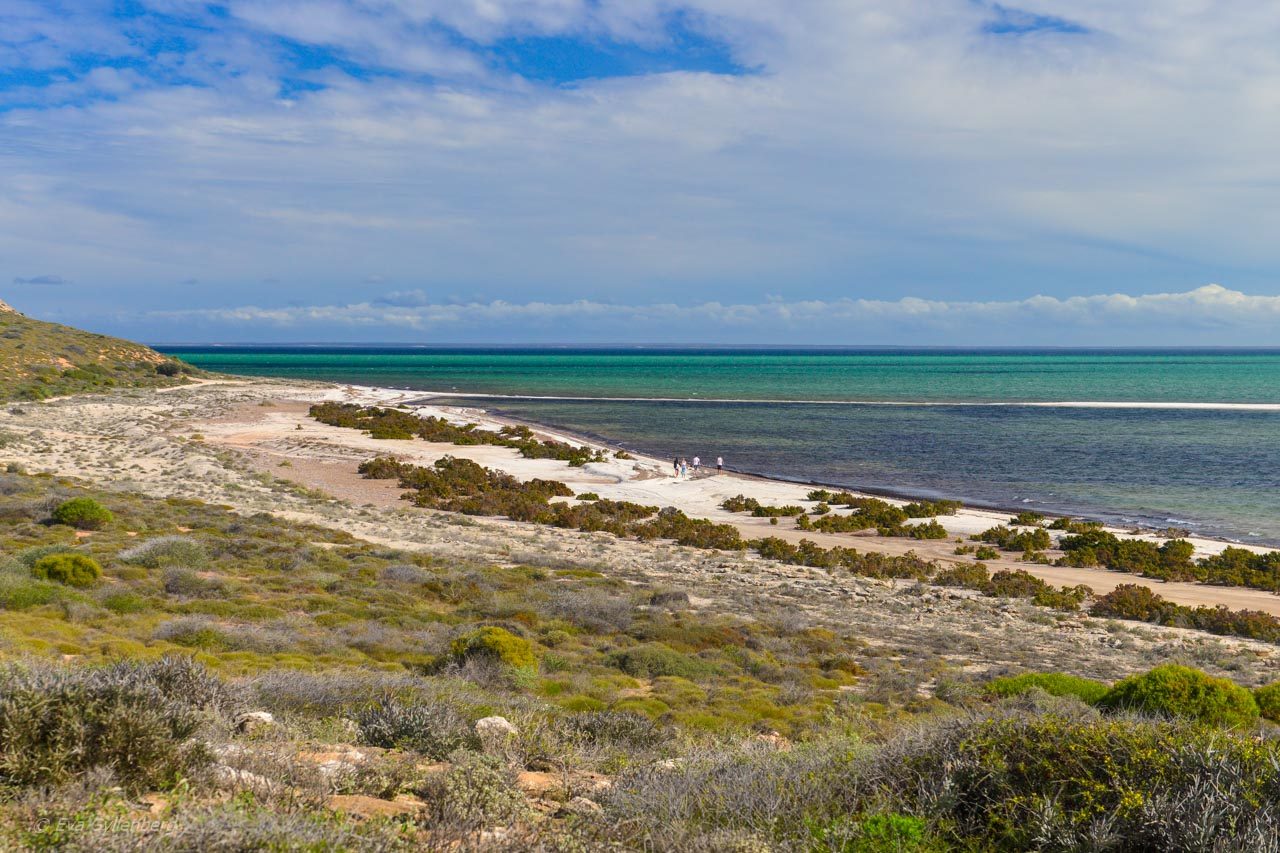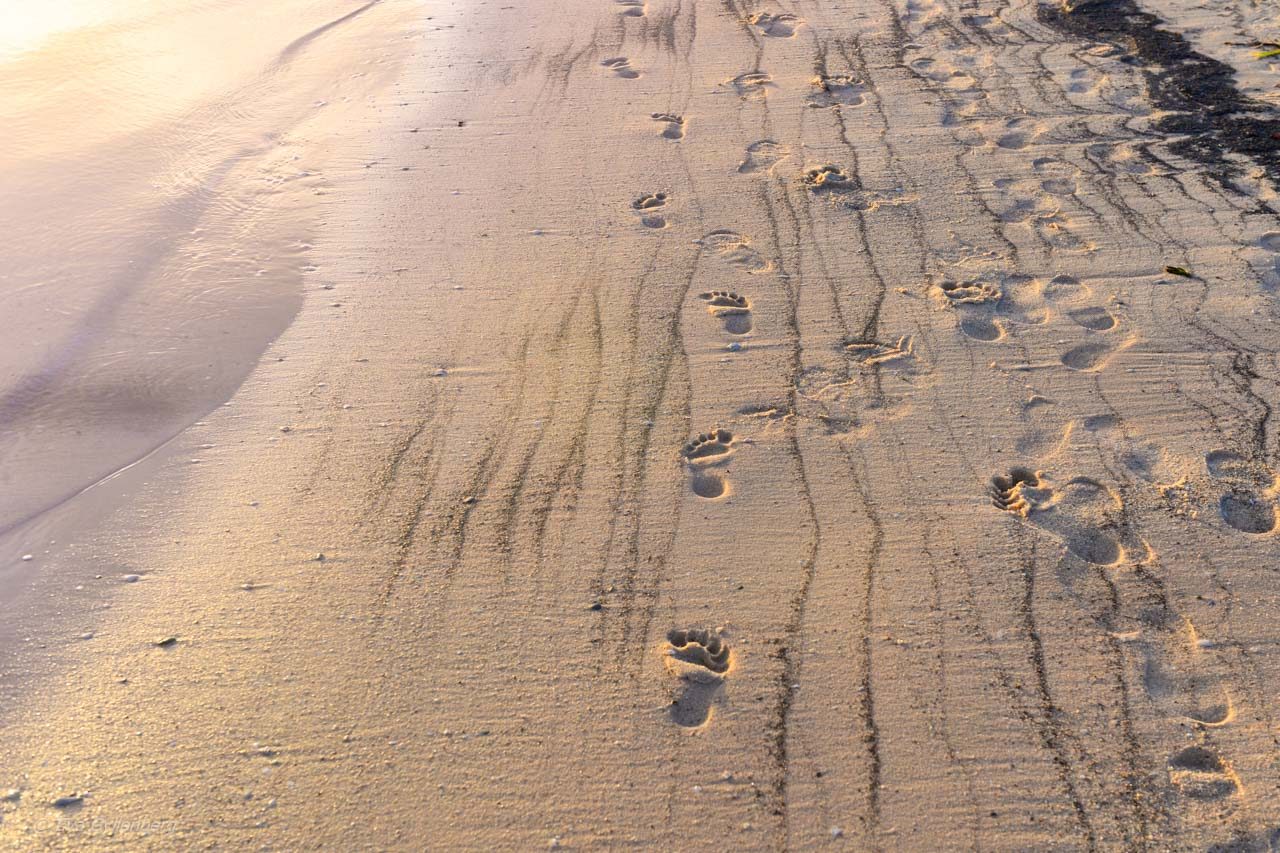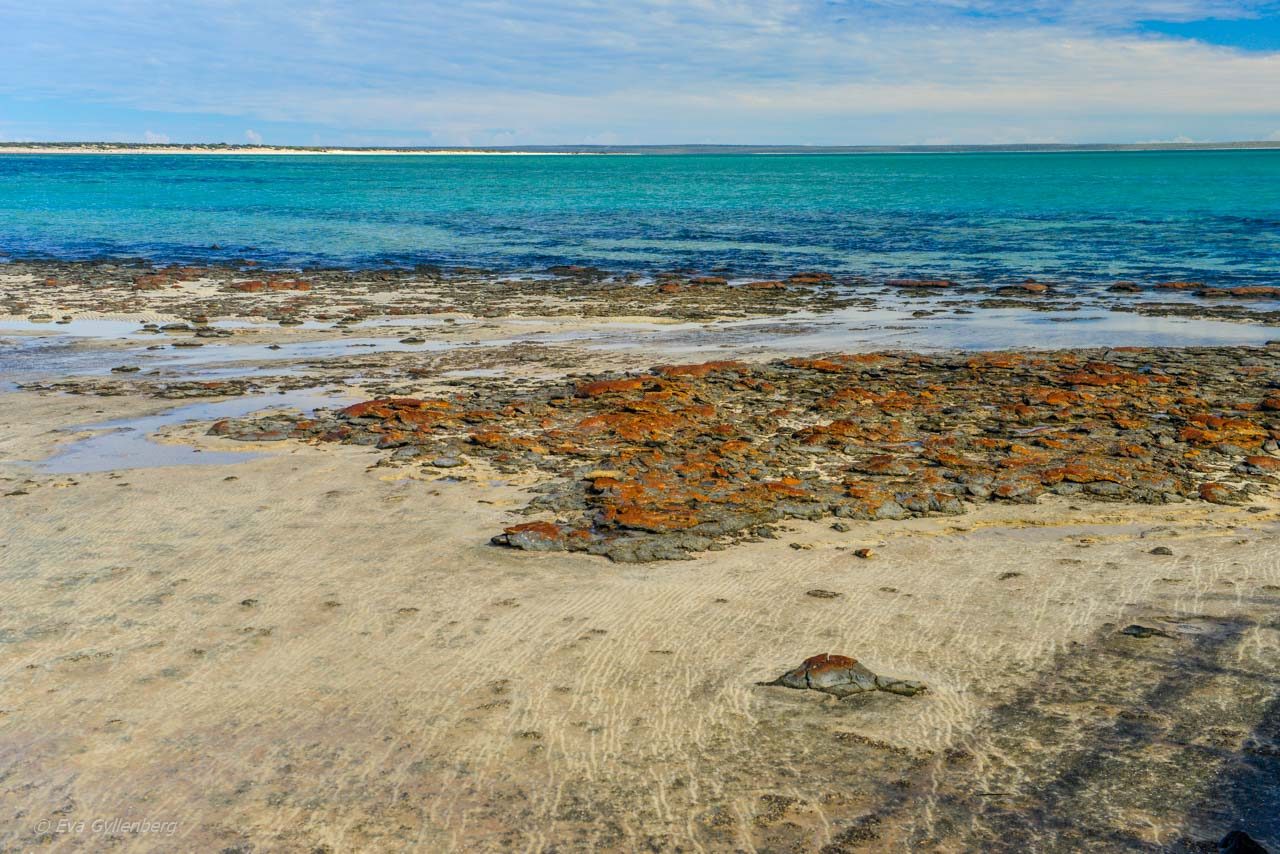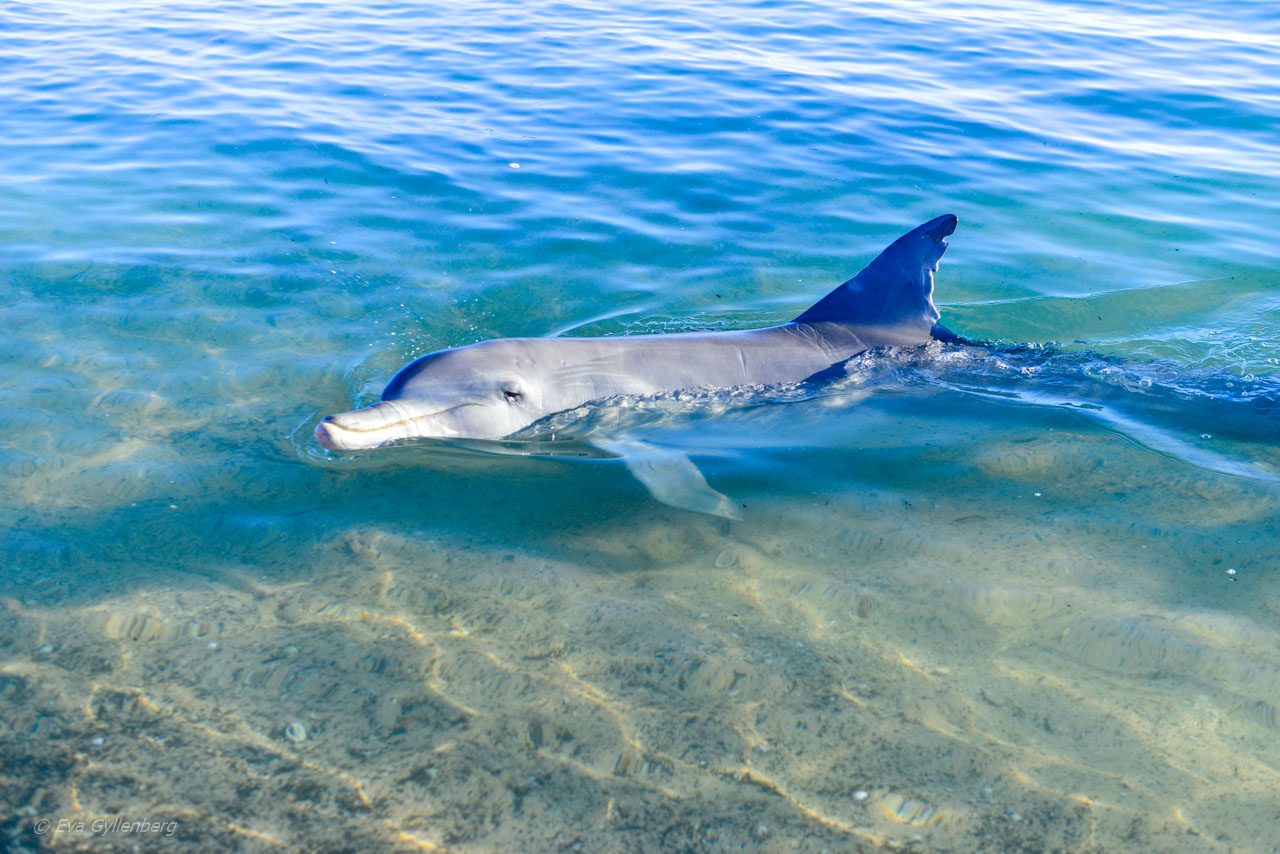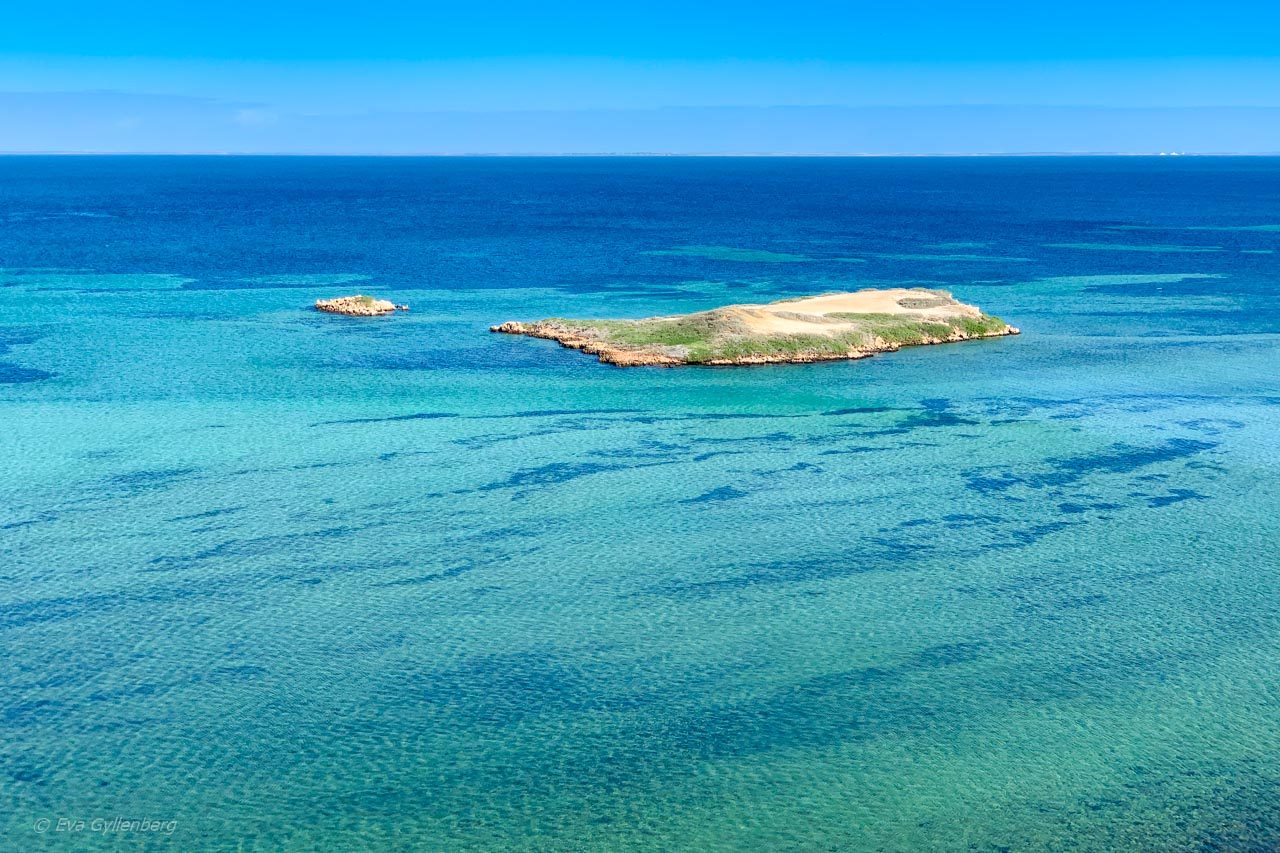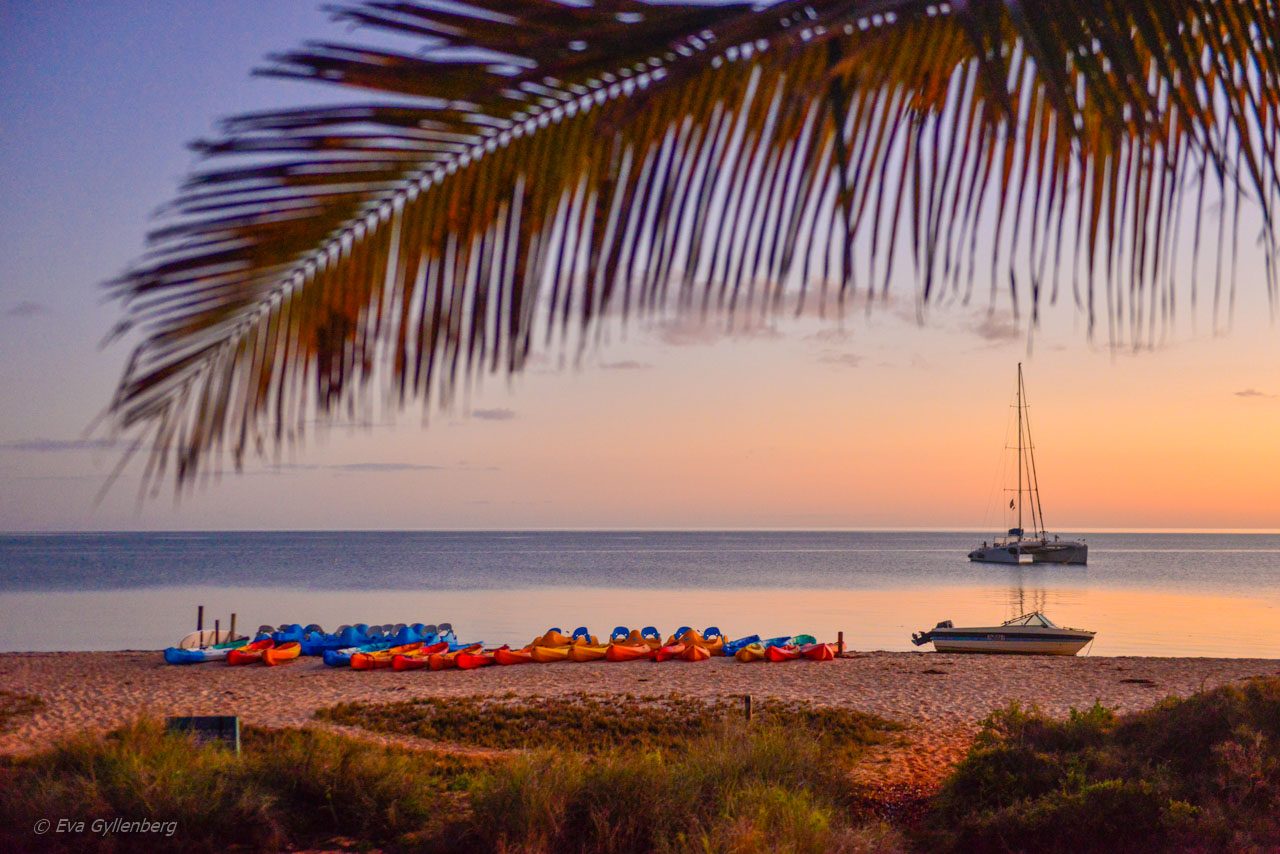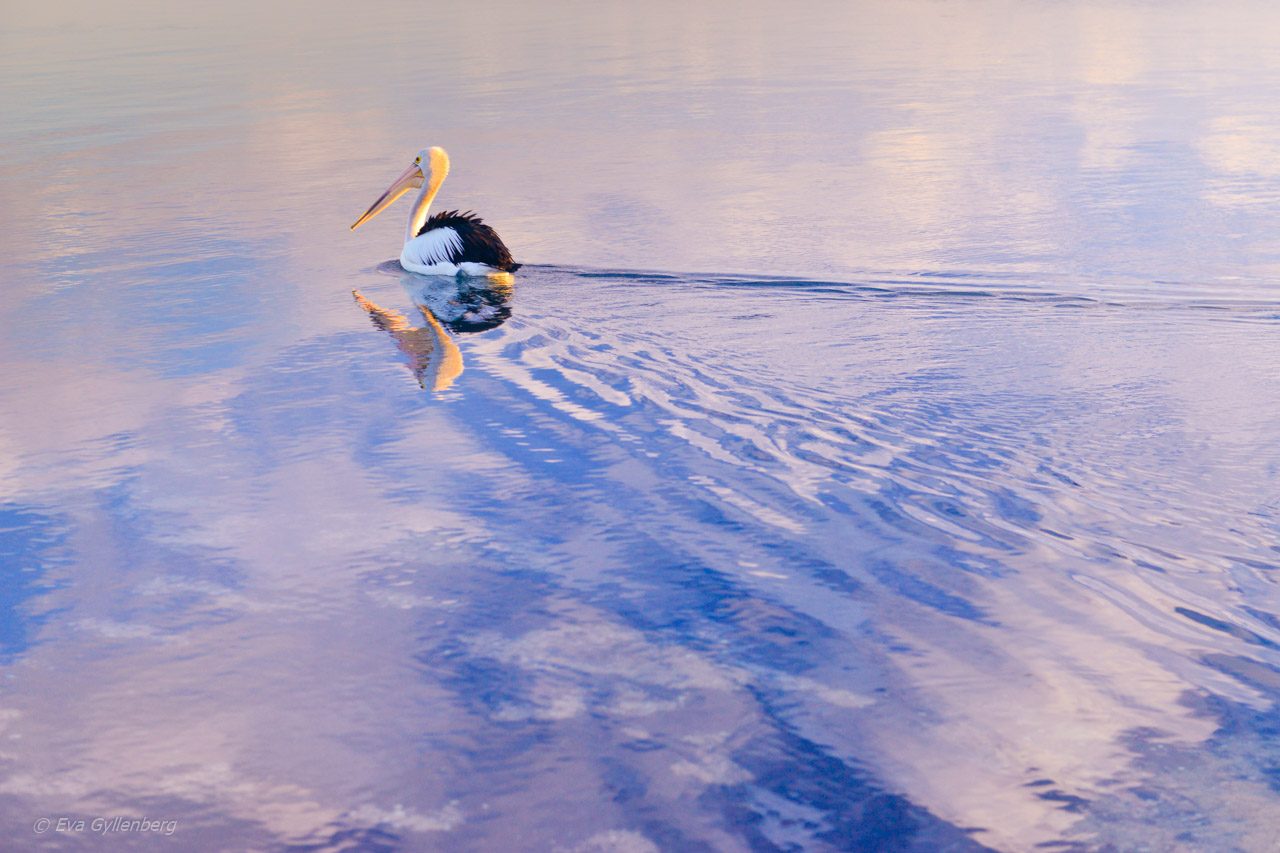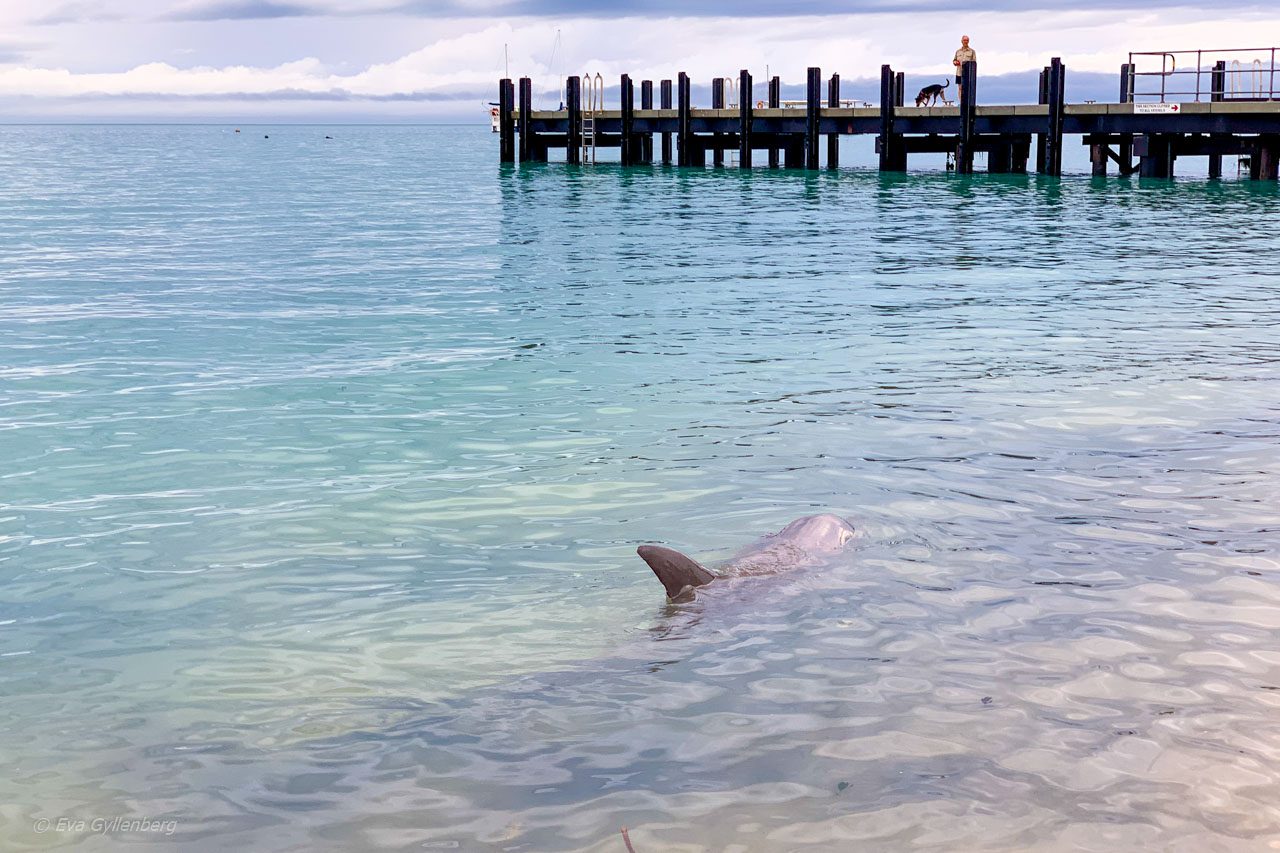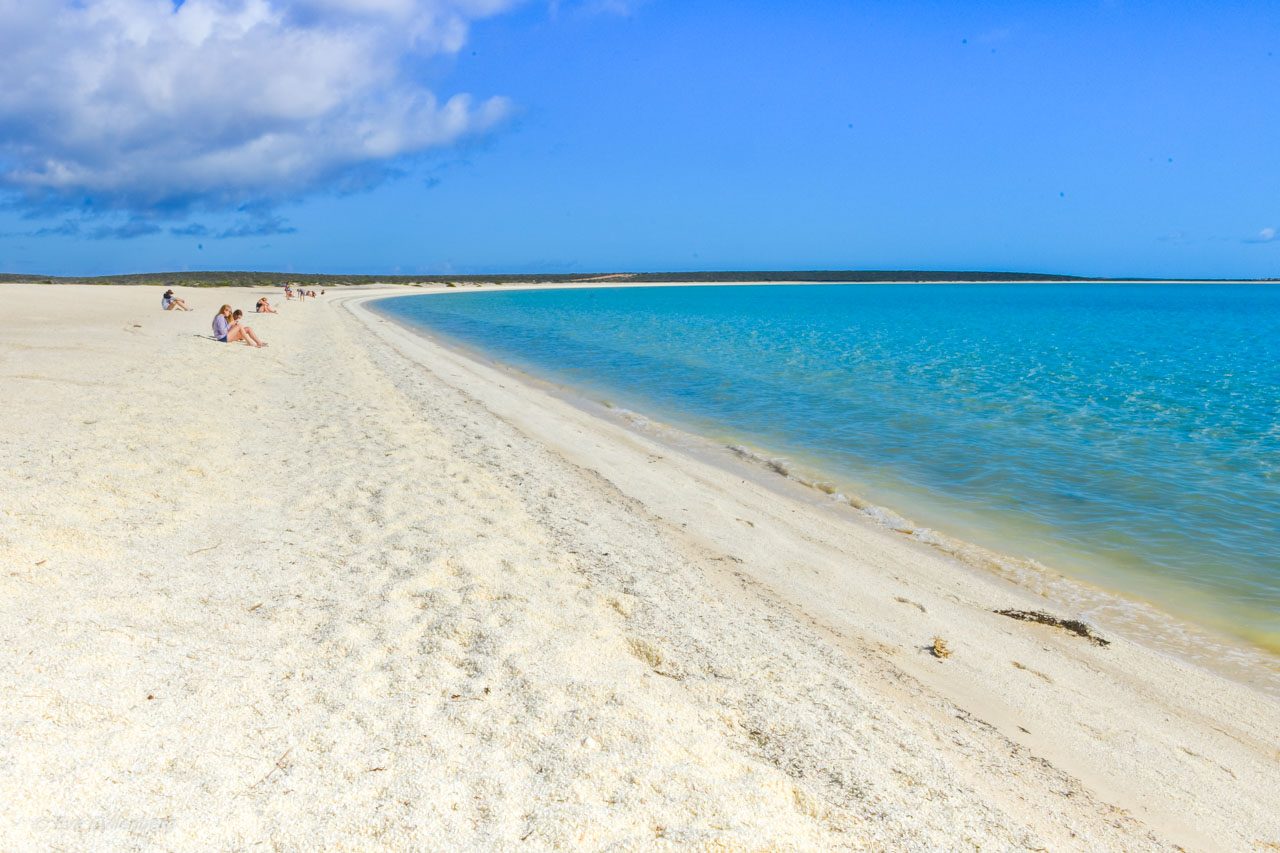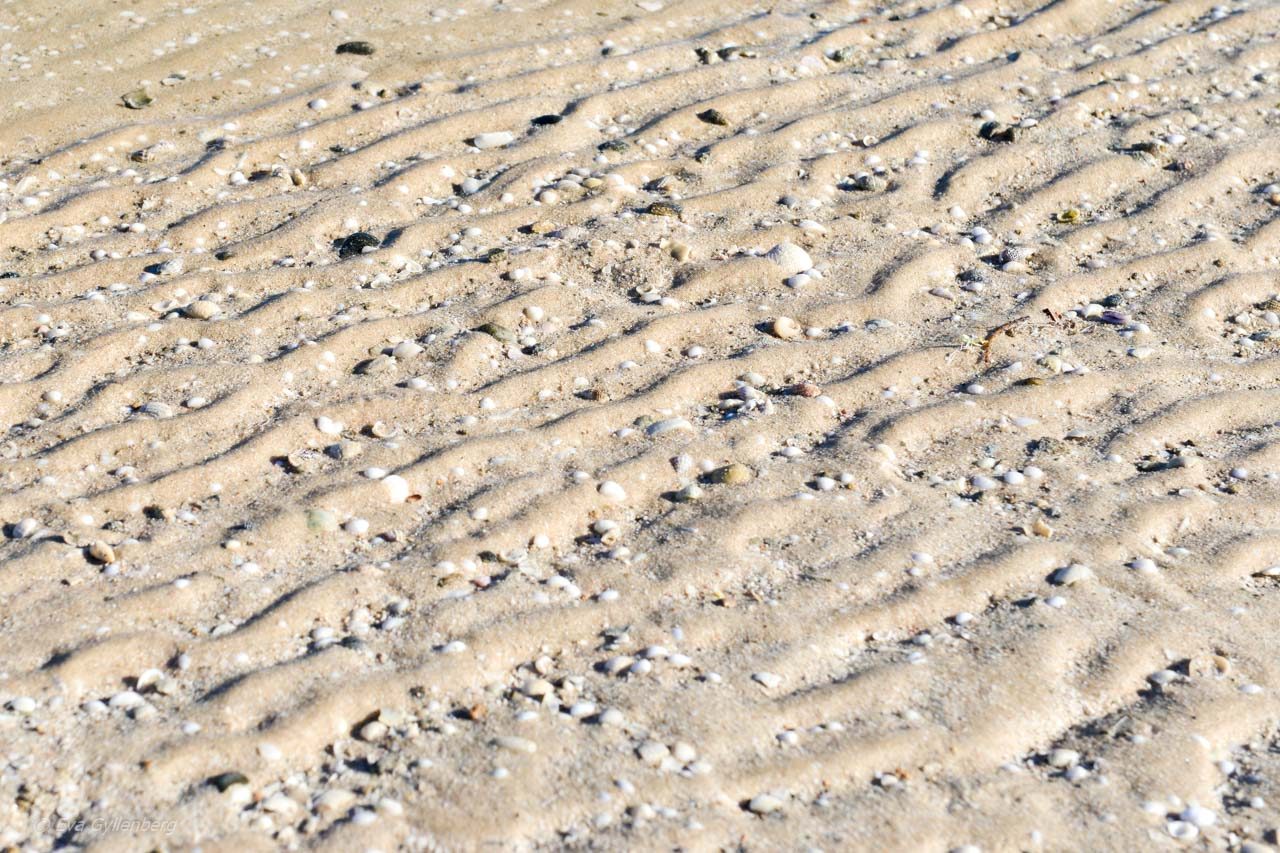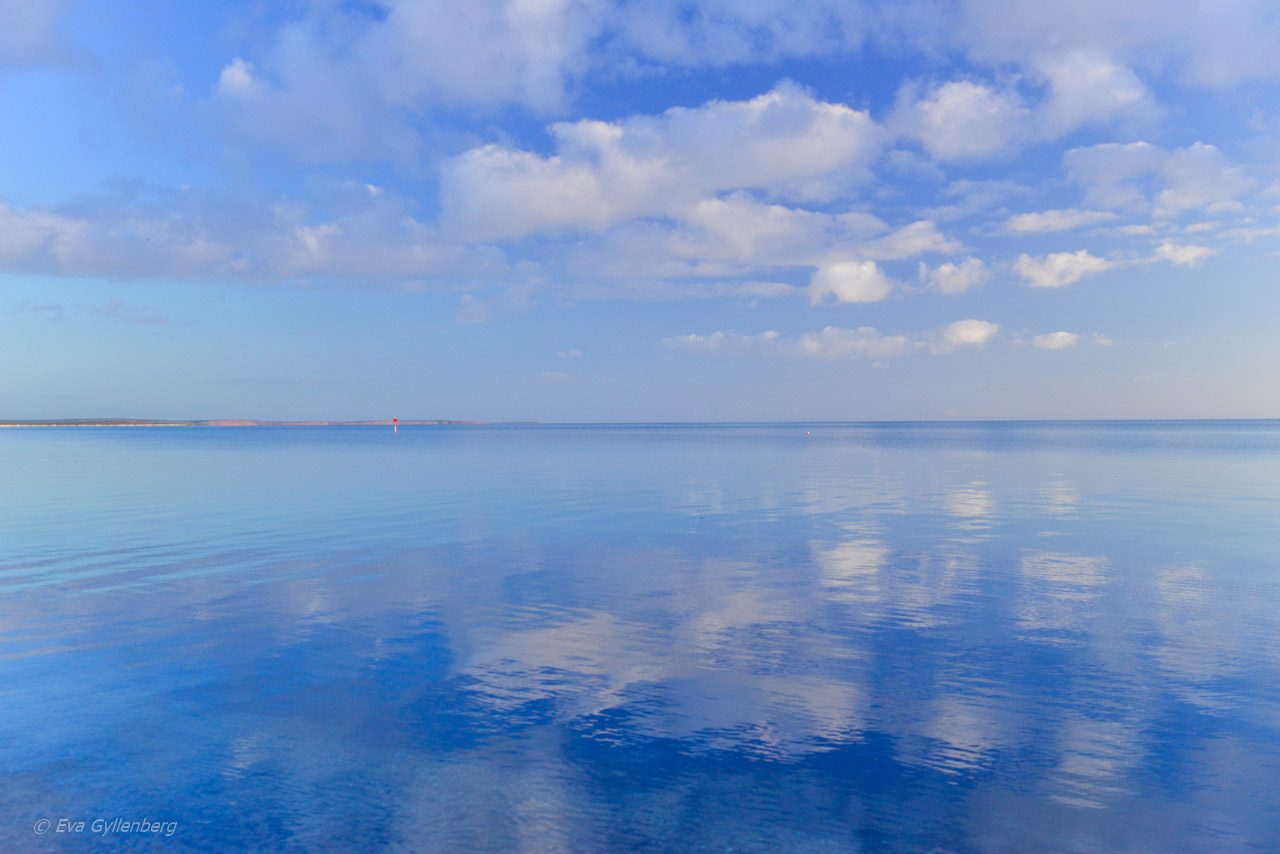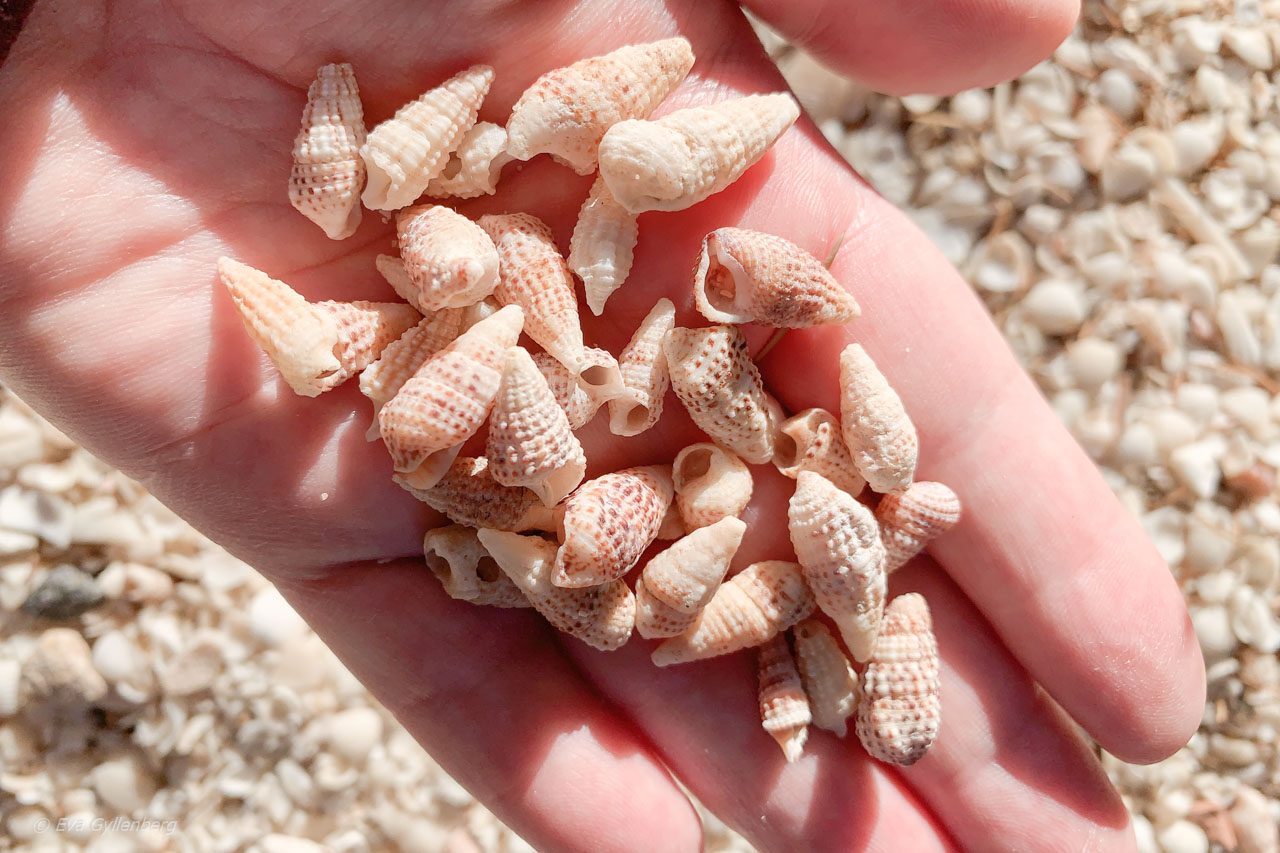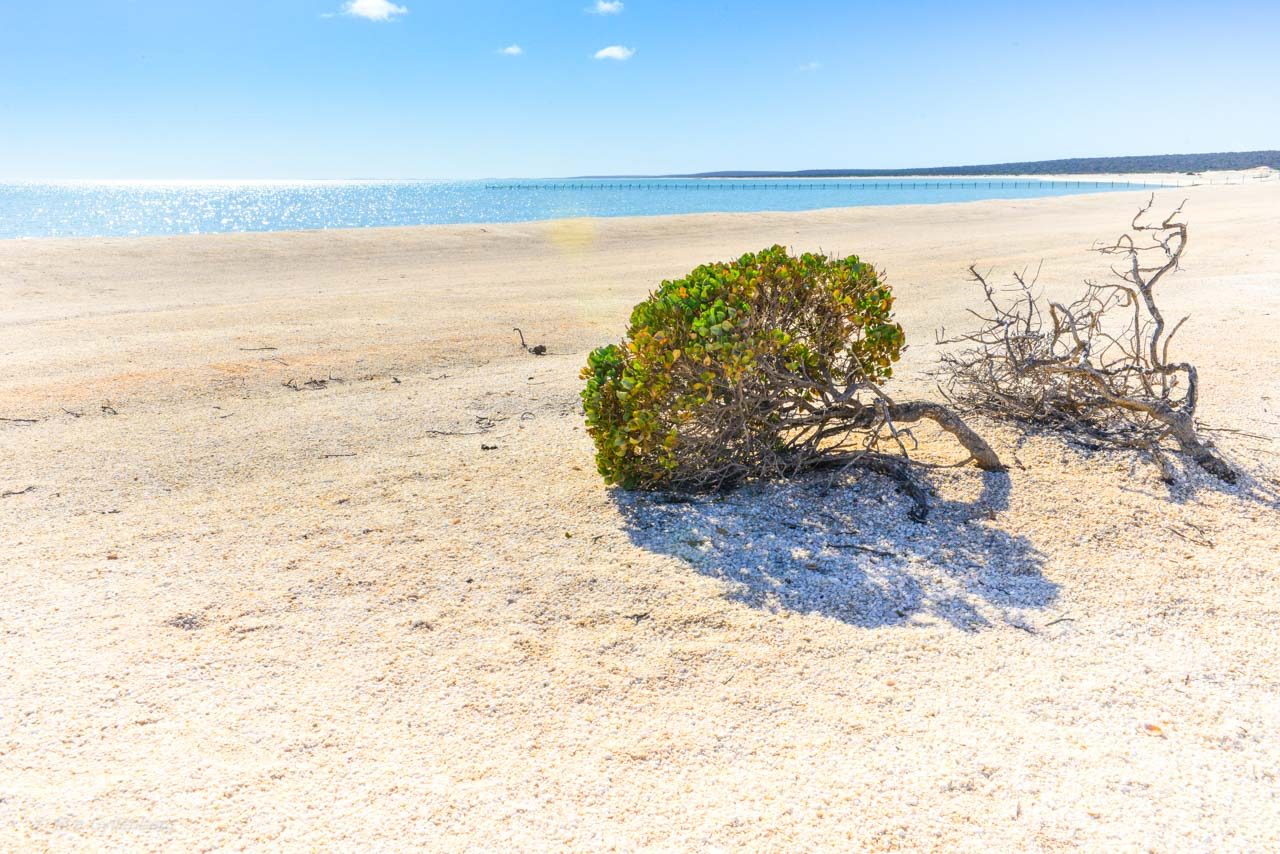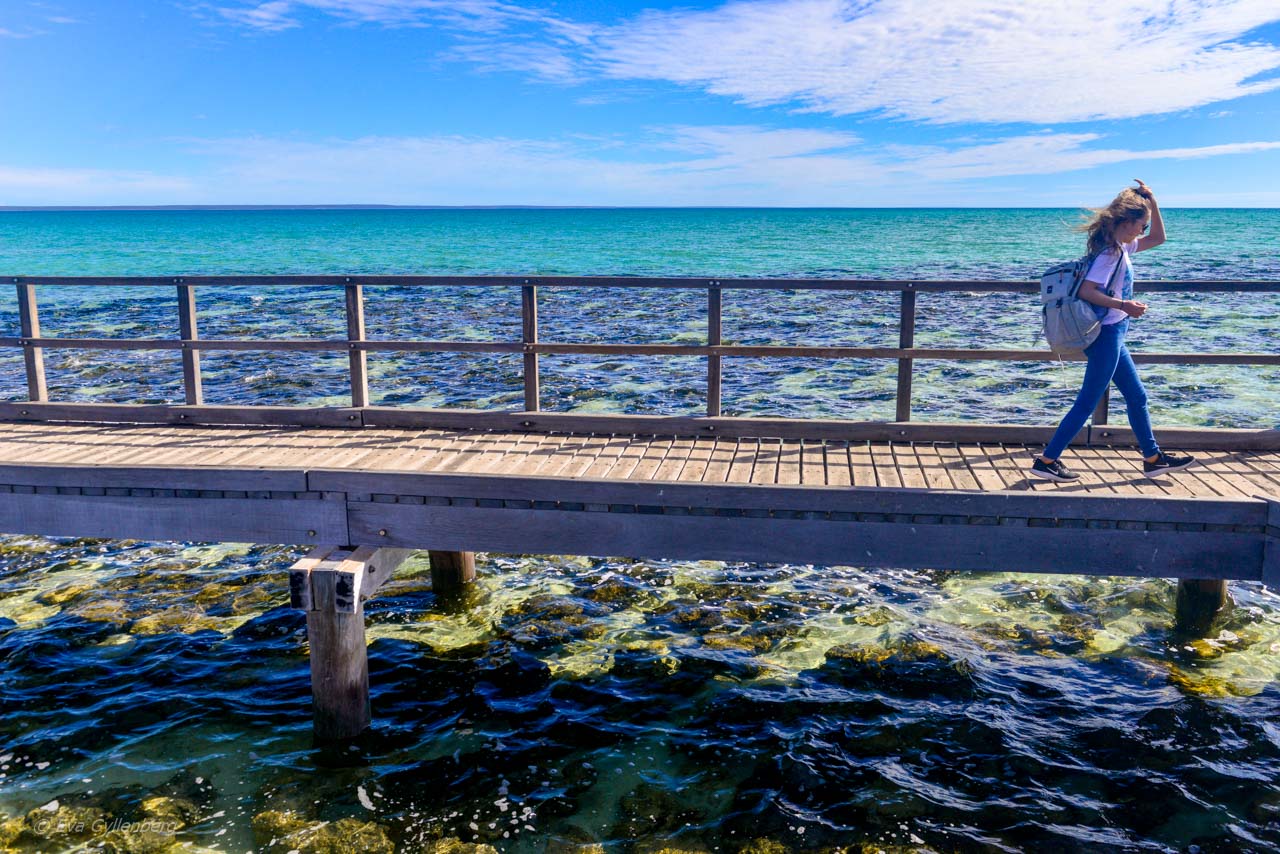 Want to read more of my travel tips? do not forget to like Rucksack on Facebook!
Have you been here? What did you think of the destination?
Been there - didn't like it!
0
Not keen at all to go here!
0
Eva Gyllenberg
Travel blogger, gastronaut, photographer and family adventurer with over 55 countries in his luggage. Eva loves trips that include beautiful nature, hiking boots and well-cooked food. On the travel blog Rucksack she takes you to all corners of the world with the help of her inspiring pictures and texts.