It may not have escaped you that Scania is my favorite landscape and that Österlen is one of the areas I have visited the most in Sweden. Summer as winter, autumn as spring. Österlen is a gem no matter what time of year you go here. Perhaps, however, I experience the beauty most in autumn, when the calm has settled after the intense tourist season and the sun still warms over the harvested piles of sugar beets and the beech forest glows golden with fallen leaves. There are lots of sights on Österlen, in my list I have collected my biggest favorites. If a vacation week is enough for all these treats? Hardly!
But where is the limit really? Österlen? In some contexts, it feels like half of Skåne will soon be called Österlen. Especially if you look at the area's many creative realtor ads. The area was mentioned for the first time only 100 years ago and was then a name for Albo district, Ingelsta district and Jerrestad district. Over the years, however, the extent of these three districts has changed and the borders are today somewhat fluid. But according to the original borders, neither Ystad, Kristianstad nor Åhus are part of it Österlen.
1. Stenshuvud National Park
Stenshuvud National Park south of Kivik is perhaps best known for its mighty mountain by the chalk-white sandy beach, but the national park has much more to offer. Here you hike to mile-wide viewpoints through thick deciduous forests and sand dunes. A place that offers completely different experiences and sights depending on the time of year you visit.
Read more about Stenshuvud National Park in my post Stenshuvud National Park – Where the waves meet Österlen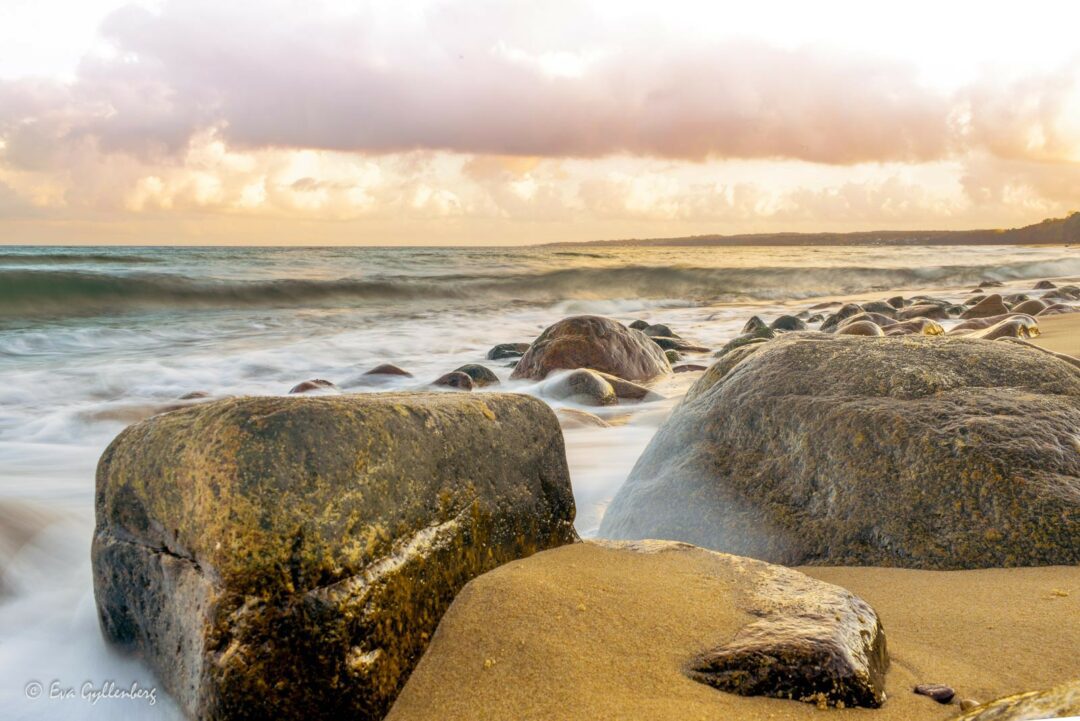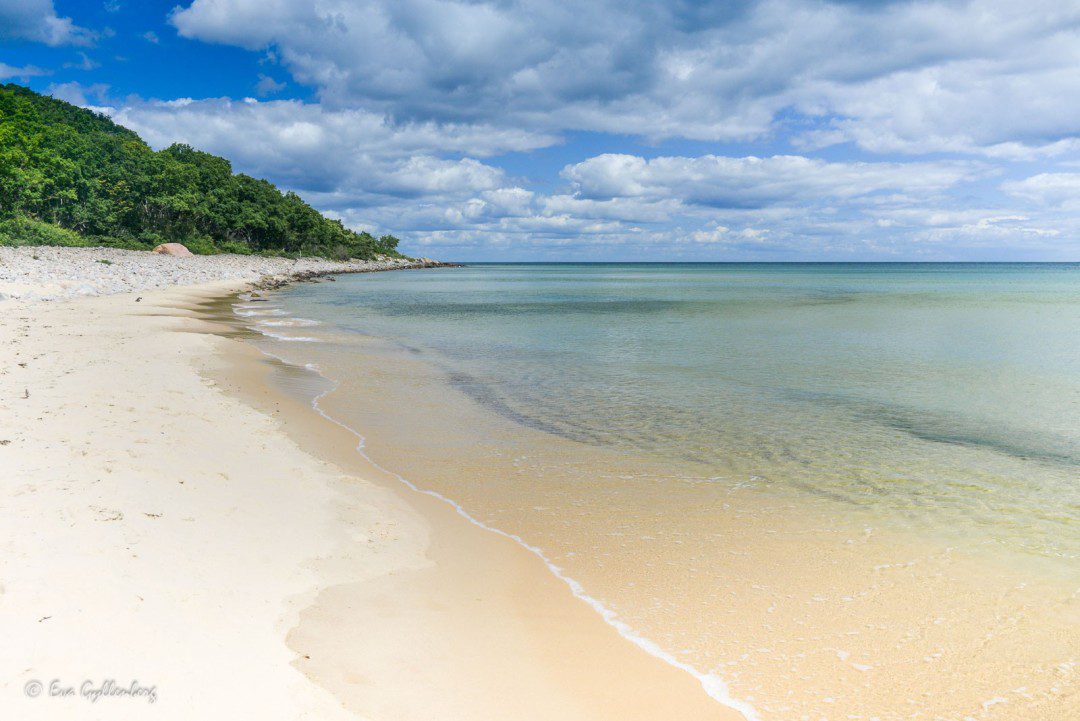 2. Ale's stones
Ales rocks is at the top of a steep grass-covered plateau right by the sea in Kåseberga. This is a place that cannot be described in any other word than impressive. Ale's stones are not just any big stones on Österlen, without a mystery. Who erected these stones? Why? And how did the cat manage to move the large stones to the dock without assistance 1400 years ago? Ale's stones are a place to experience.
Park the car in Kåseberga harbor and walk up to the dock. Before you leave here, take the opportunity to buy some freshly smoked fish in the port.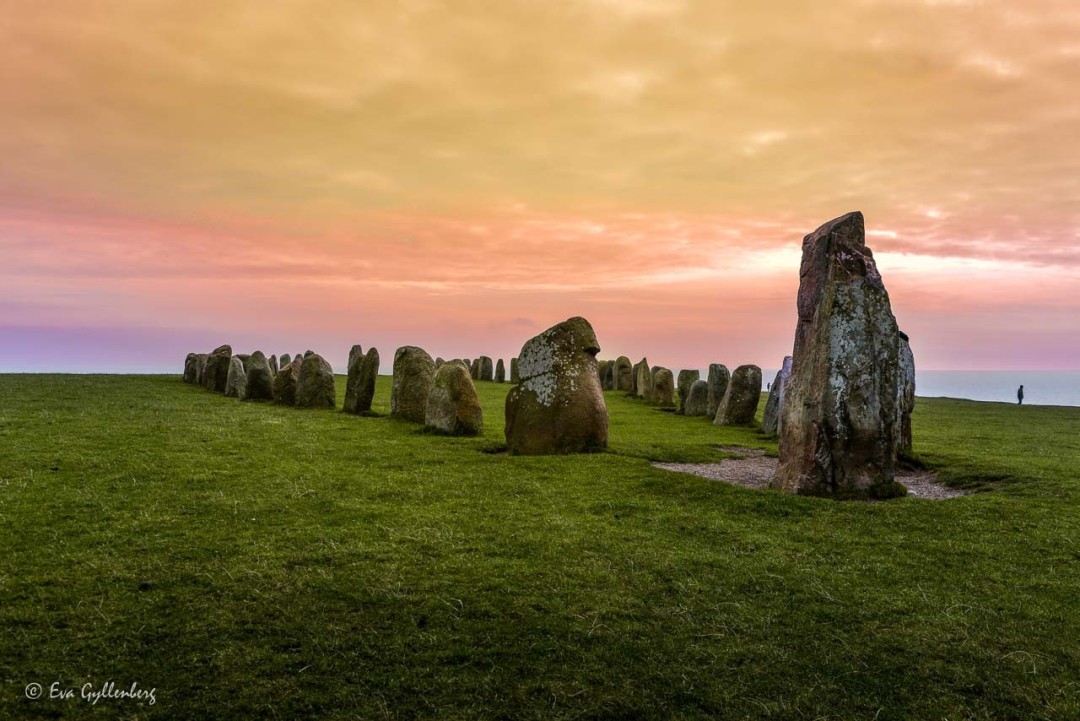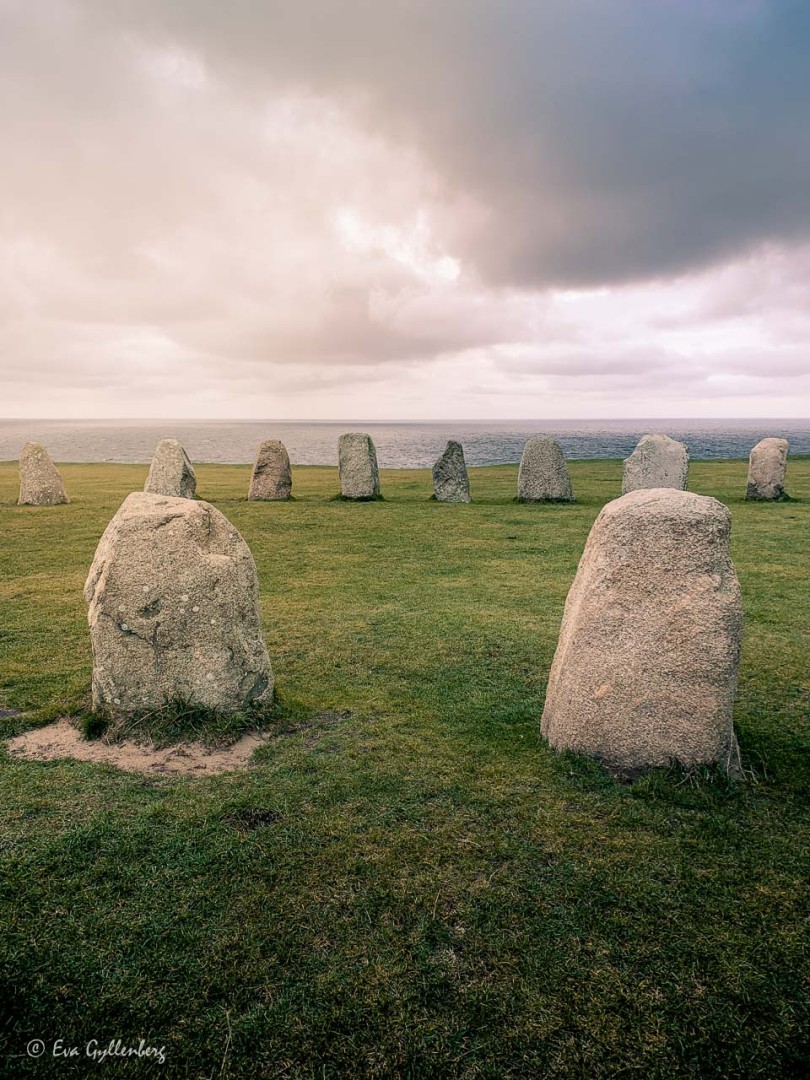 3. Haväng and Havängsdösen
Haväng and Vitemölla beach slopes is a nature reserve just north of Kivik in the north Österlen. Here the climate is a little warmer and a little drier than the rest of Skåne and here you will find one of Sweden's most unusual landscapes - the sand steppe. Do not miss to visit The harbor doze - one of Sweden's most famous megalithic tombs from the Stone Age.
Read more about Haväng in the post Haväng – Among sheep and Stone Age rocks on Österlen.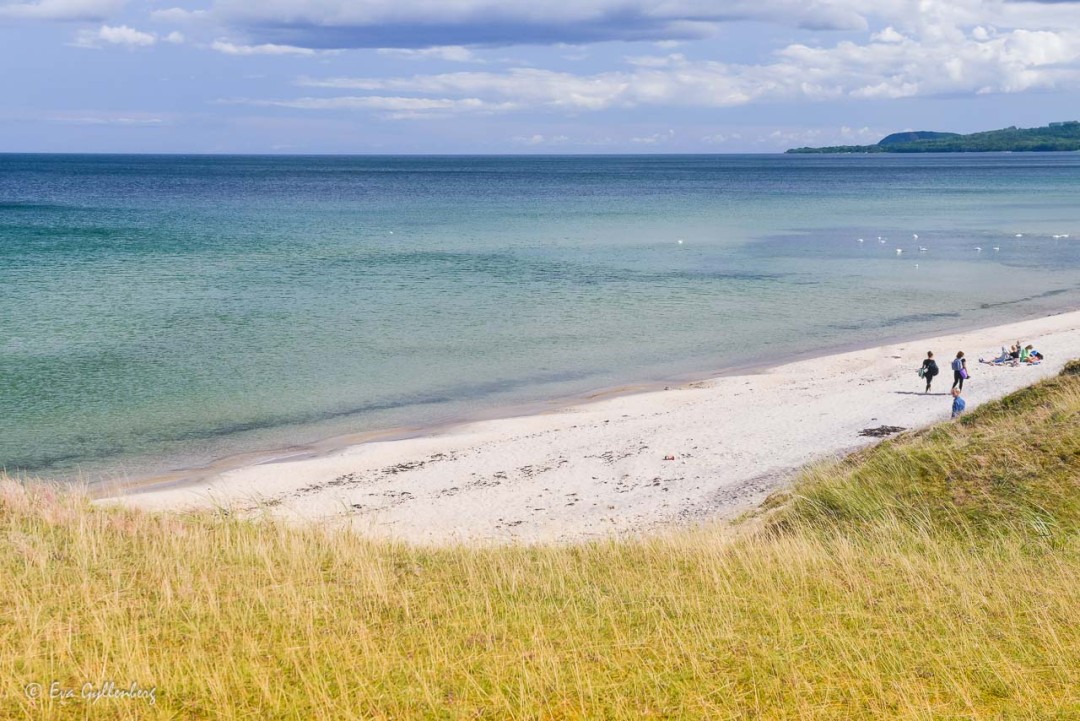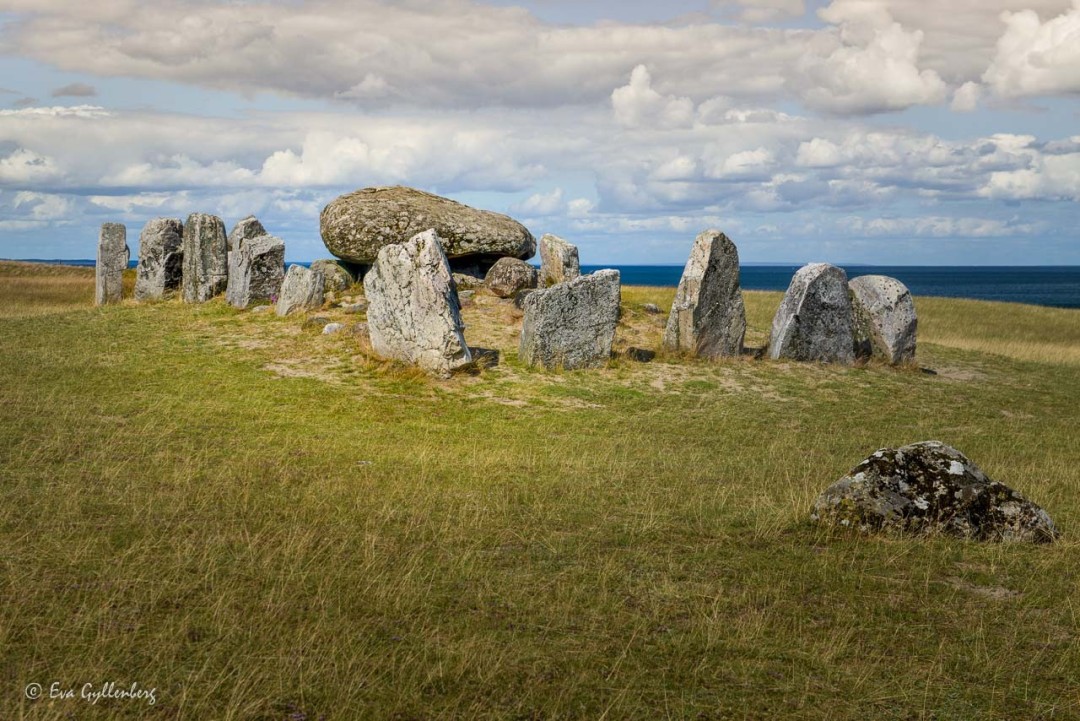 4. Brösarp's slopes
Too many are Brösarp's slopes the very image of Österlen. Perhaps you think of Prins Eugen's paintings, with the mile-long views of rolling hills. This is a hilly landscape where the hiking trails pass through picturesque cow and horse paddocks and beautiful beech forests.
Read more about our hike at Brösarp's slopes in my post Brösarp's slopes - Hiking where Skåne's hills meet Österlen.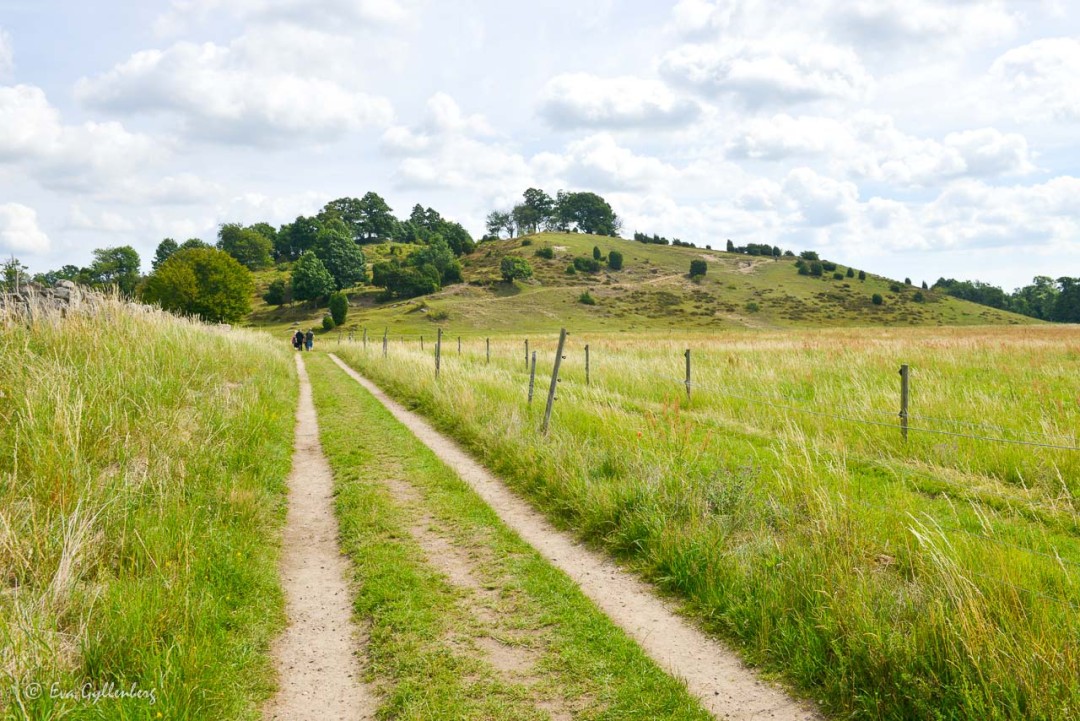 5. Knäbäckhusen and the beach
Just south of Stenshuvud you will find Knäbäckshusen, a small residential area where the half-timbered houses are a little extra dense. Here you will find houses with traditional thatched roofs and the well-carved mirrors of the doors are painted in classic red and blue shades. The houses were actually by Haväng, but were moved here when the area was to be exploited. Like a small Skansen.
Stroll around the idyll for a while and then go down to the perfect sandy beach and the little chapel. The beach is at least as big an attraction and popular destination as the houses, so avoid going here on sunny summer days if you are not going to swim.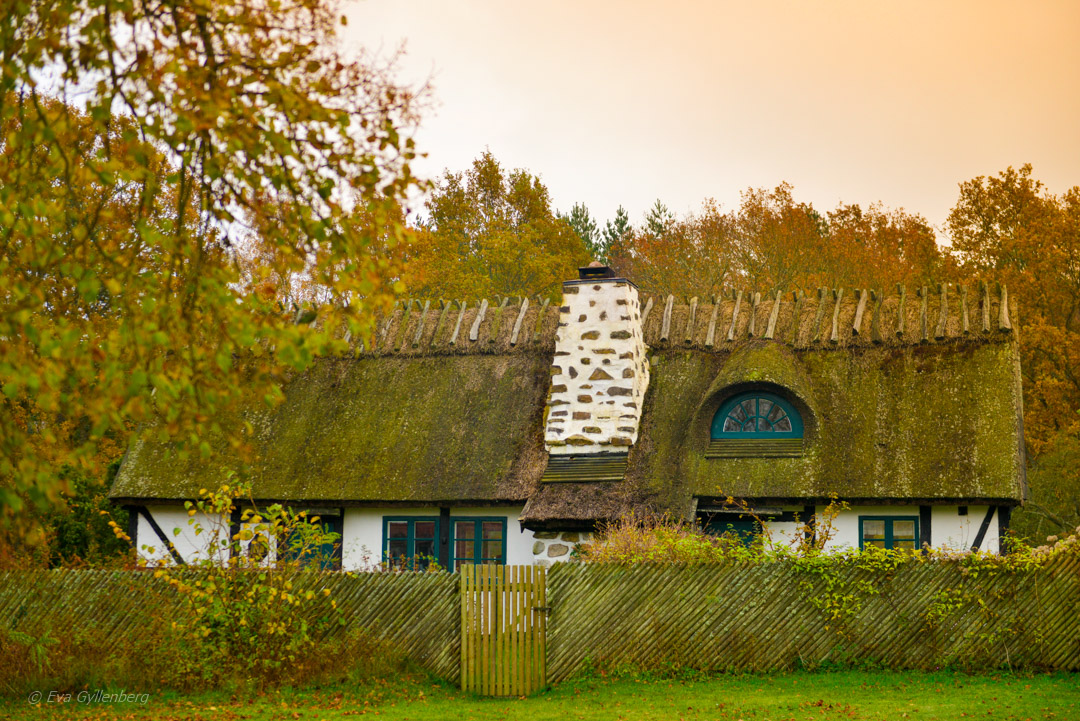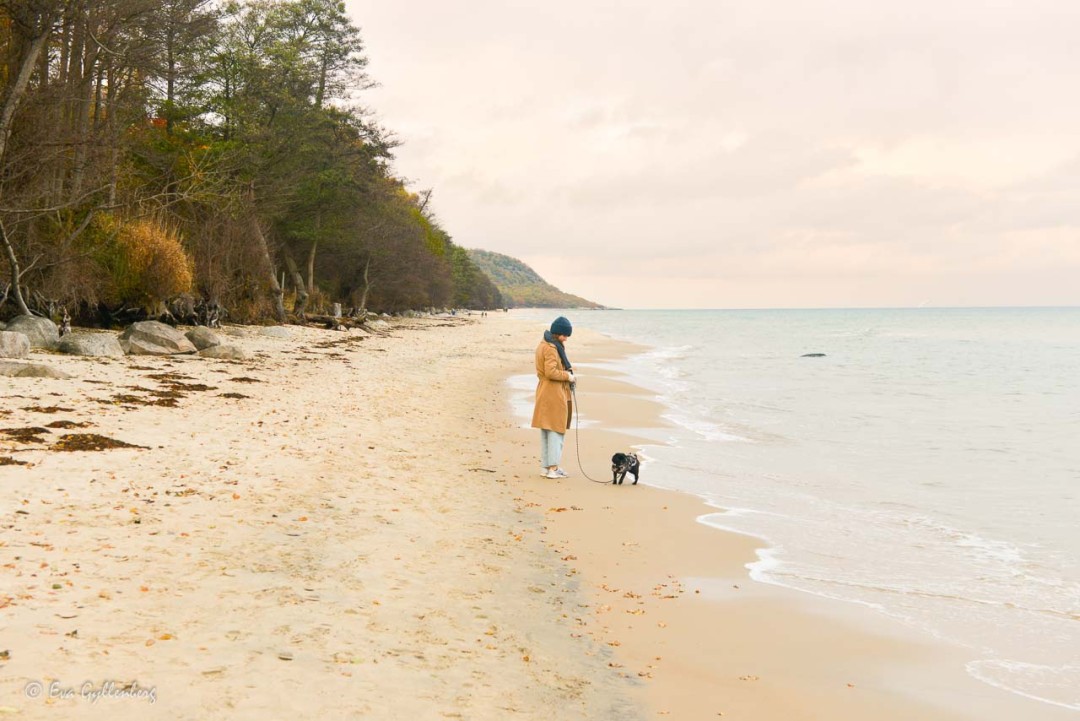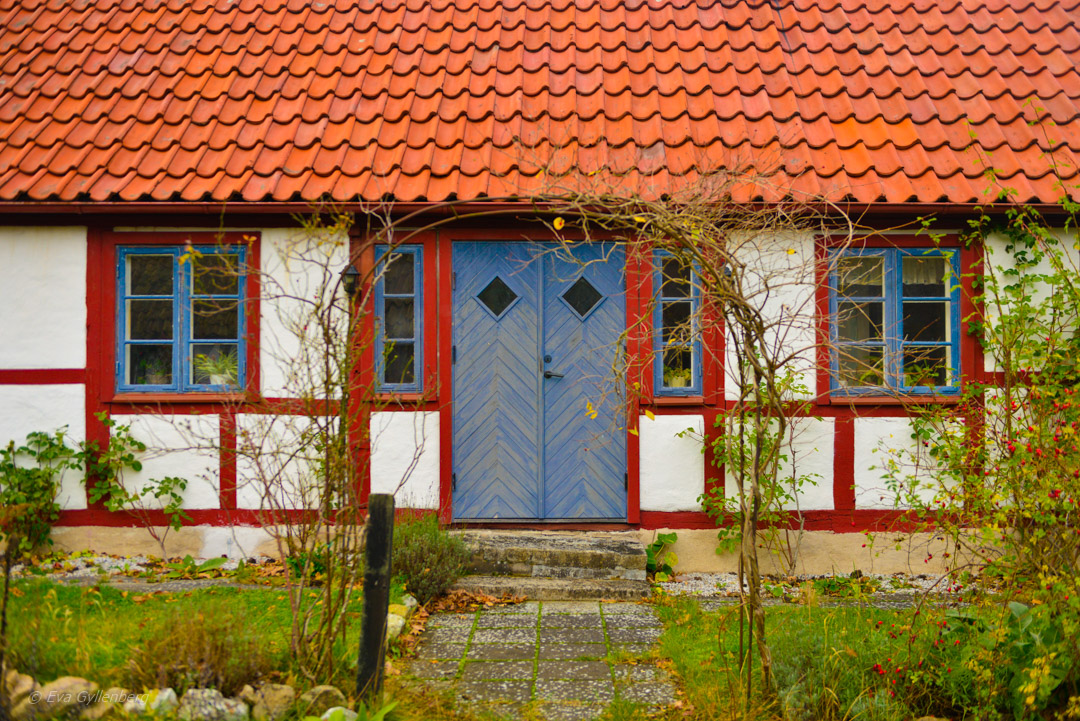 6. Yangtorp
Perhaps the least "Scanian" attraction - and also just outside Österlen. Yangtorp is something as unexpected as a large qigong temple in the middle of the area's fields. The temple has been through a lot in its 20 years, but today is an interesting attraction that has both a beautiful garden and a hotel.
Opening hours for the park vary throughout the year, so check their website first before going here.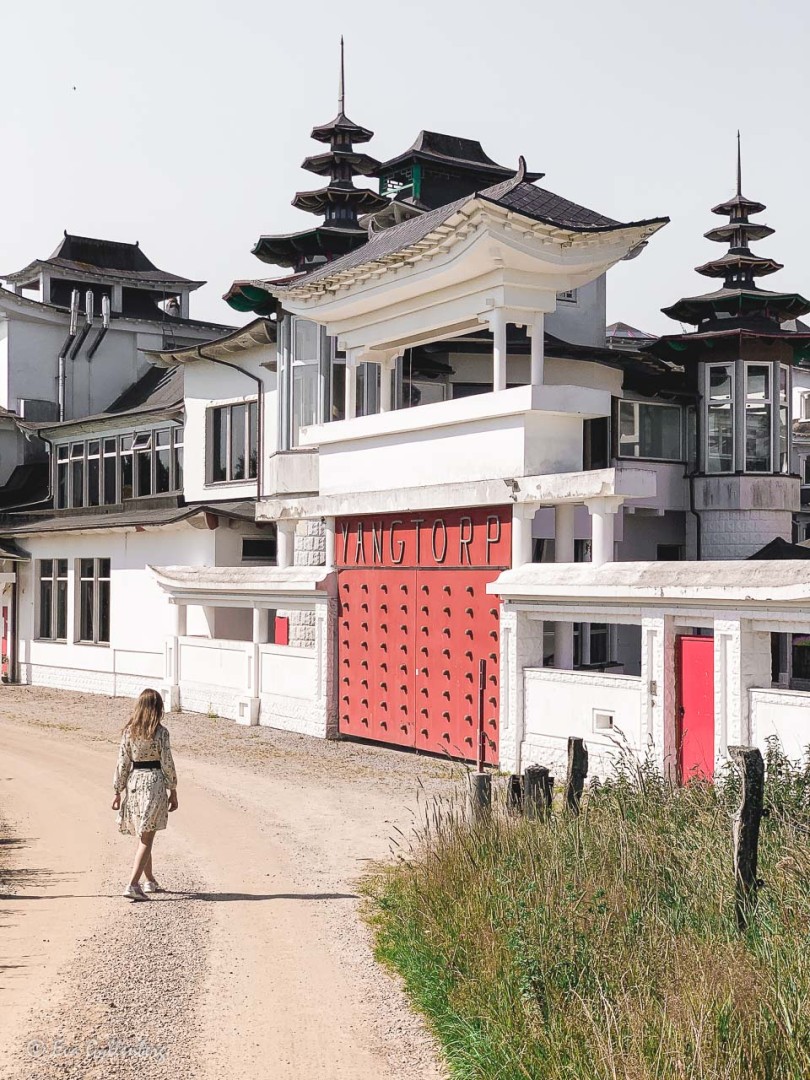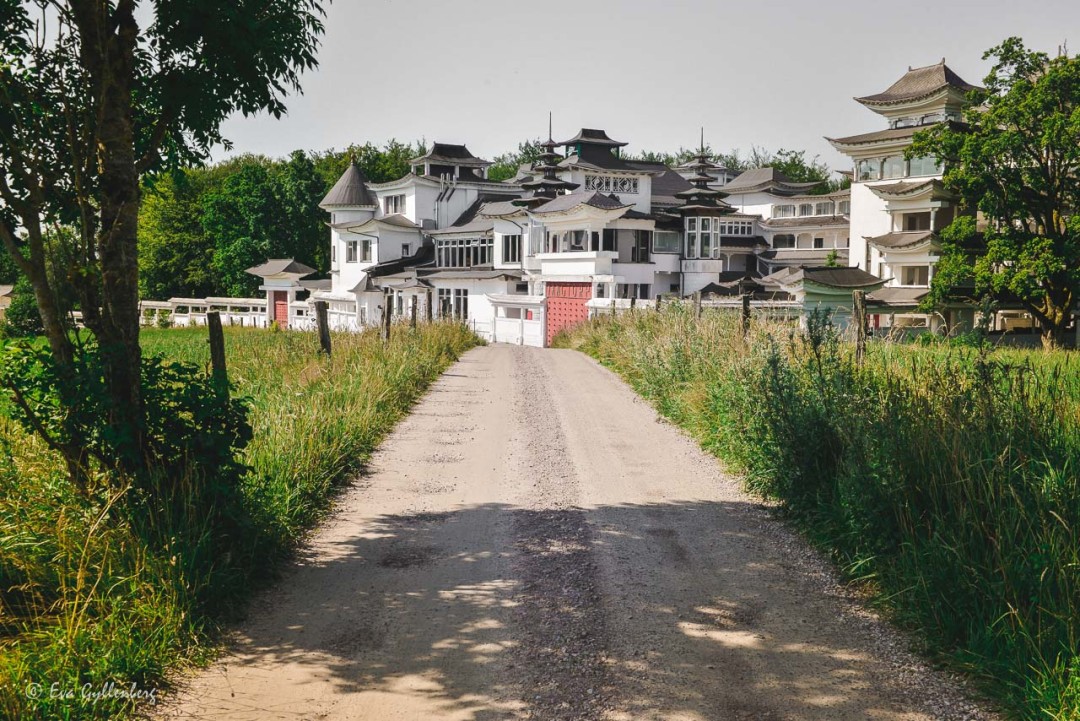 7. Christinehof Castle
Magnificent yellow Christinehof Castle was built by the powerful Christina Piper in the 18th century. Actually, the history of Christina is perhaps more interesting is the history of the castle, although the two are very well intertwined. When Christina's influential husband Carl Piper dies in war in 1716, Christina moves from Stockholm to Skåne and takes over the properties she inherited from her husband. Christina thus begins her path towards becoming one of Skåne's biggest castle builders and one of the biggest entrepreneurs of her time. An exciting, strong and interesting woman who you will learn more about at the castle.
Don't miss a walk in Christinehof's nature and ecopark. If you want to hike a little further, pass the Skåneleden Österlendrop by here.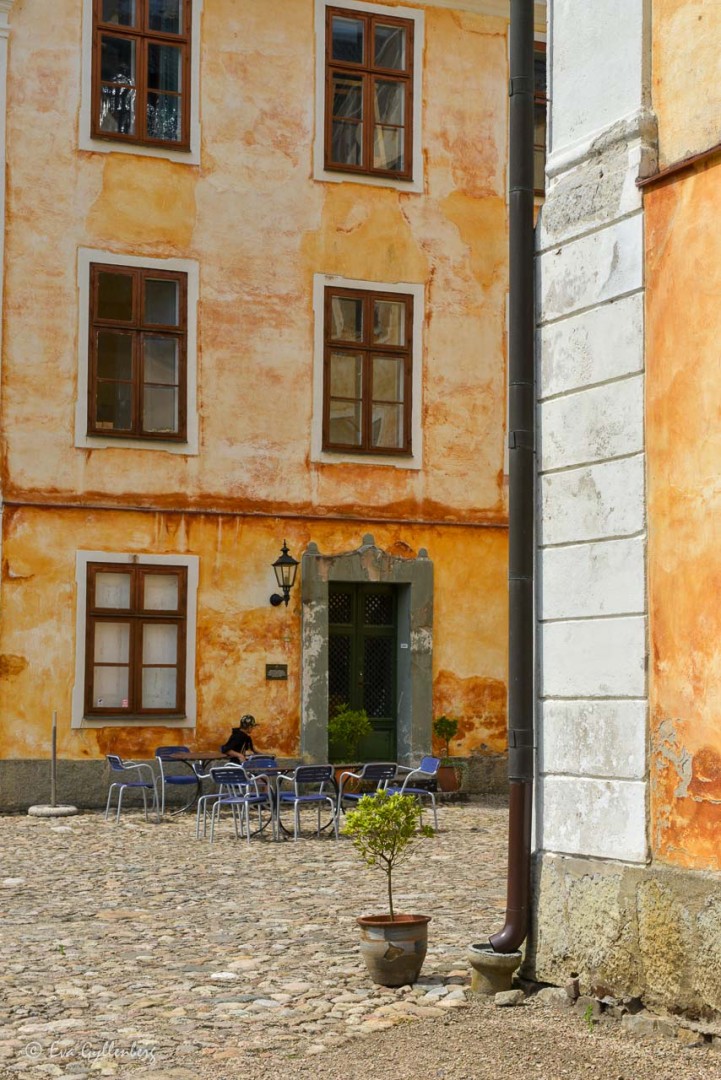 8. King's tomb in Kivik (Bredarör)
Just south of Kivik you will find the royal tomb, one of Scandinavia's largest burial sites from the Bronze Age. This is no small tomb, as you will notice as you pass through the sea of ​​stones. The very oldest finds in the area are from 8000 years before Christ, but the tomb itself in the middle is from the 15th century before Christ. An interesting detail is that the motifs on the petroglyphs at the grave have features from the Mediterranean, rather than Scania. If there are kings in the grave? Nobody knows. But it is an impressive building made of stone!
NOTE: The King's Tomb closed for restoration in 2021, due to the cairn starting to collapse. However, it is possible to visit exhibitions and go on special guided tours.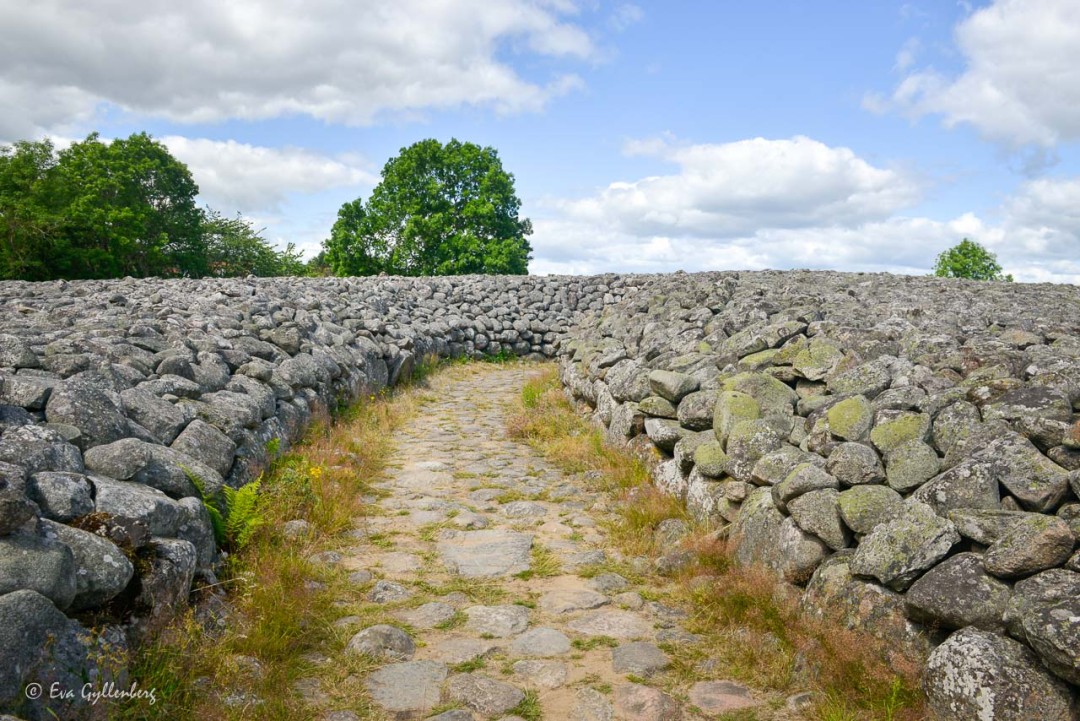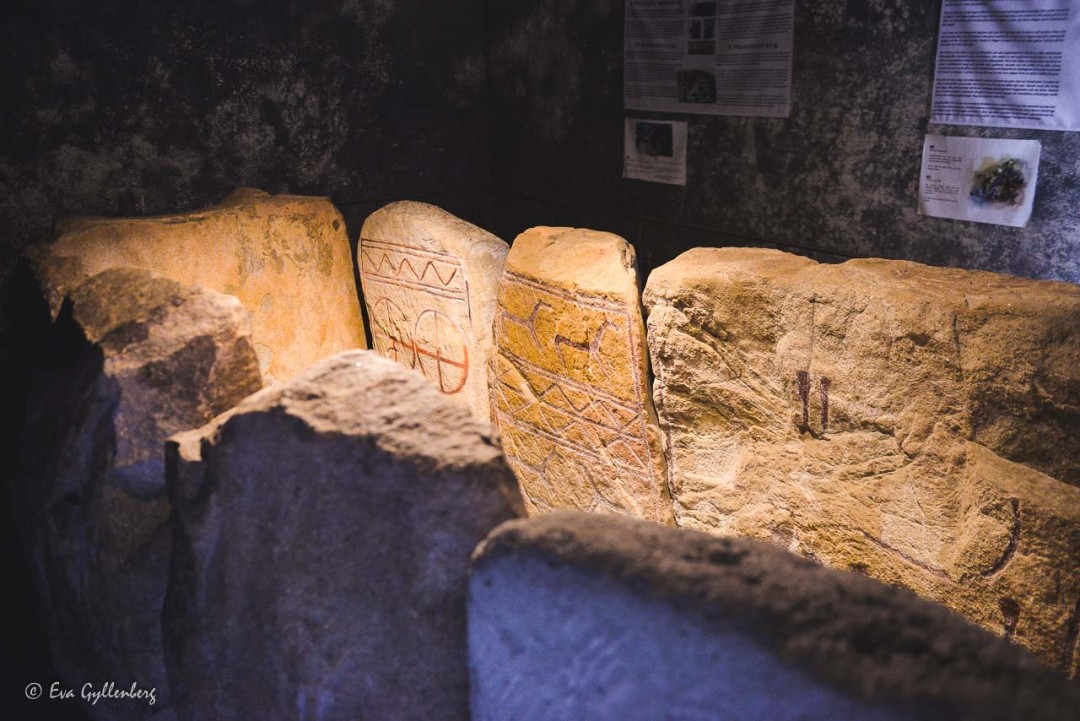 9. Hallamölla waterfall
Visiting waterfalls is perhaps something you plan when you go to the mountains, but then I think you should think again! Hallamölla waterfall is the highest waterfall in Skåne, with a total drop height of 23 meters over five different rapids. The most action in the waterfall is here during the spring river, but in the fall you can see trout migrating up the waterfall. This isn't Niagara Falls, but it sure is a beautiful place!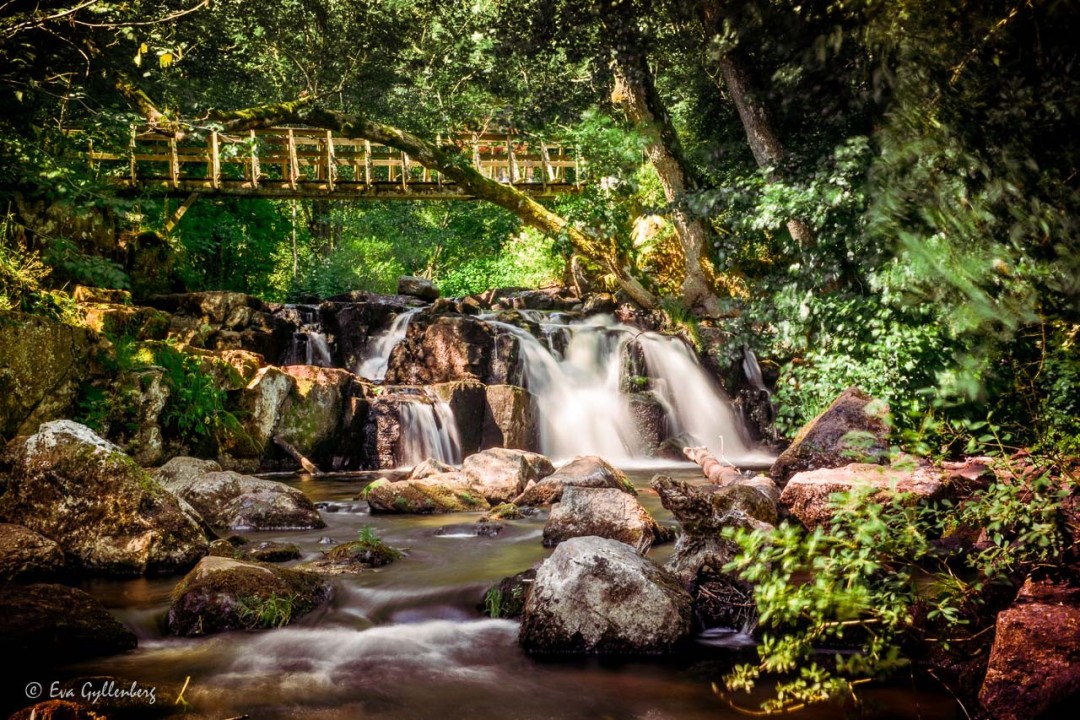 10. The sand hammer
Five years ago I used a winter image from The sand hammer as a Christmas card. Not because there was snow that winter, but because the sand was so shimmering white that it looked like snow. It is no wonder that Sandhammaren is one of Skåne's most popular beaches. The fact that it has also been named Sweden's very best beach several times has not diminished its popularity. Go here for a picnic at sunset, or for a walk on the soft sand. Or like everyone else – to burrow into the sand and enjoy the sun.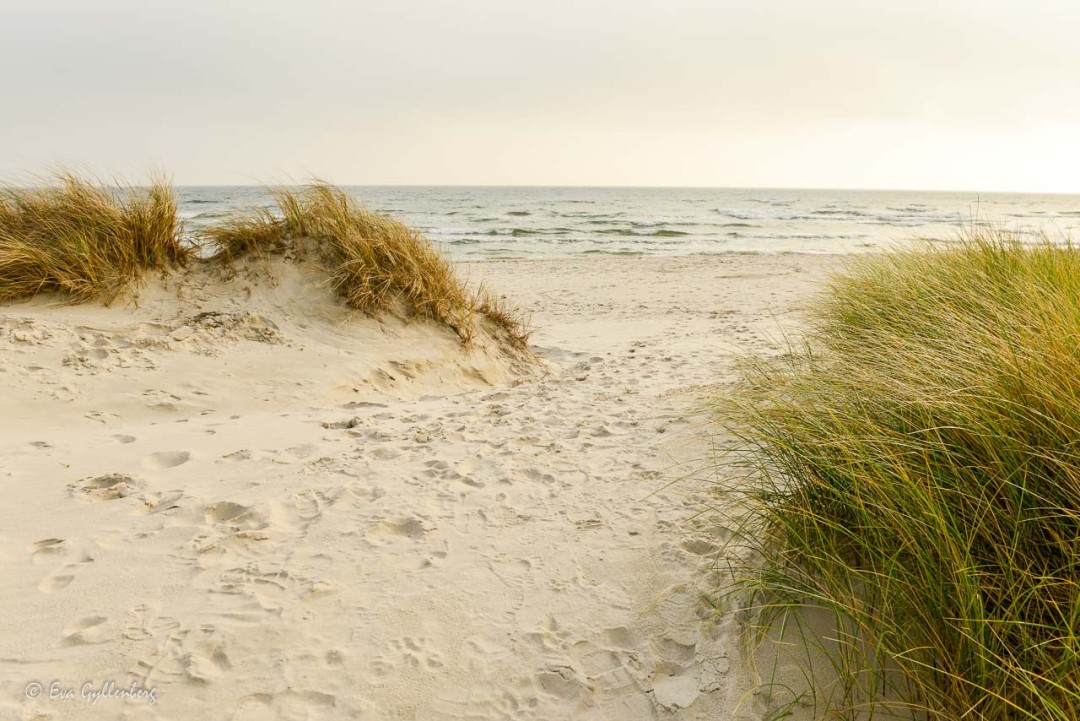 11. The priest's bathtub
Just outside the fishing village of Vik is Prästen's bathtub. This is no ordinary cliff by the sea, but the remains of an ancient sand volcano stretching up into the sky like a rose. A unique location on a beautiful stretch of Österlens coast.
Read more about the priest's bathtub in my post The priest's bathtub - Sand volcano on Österlen.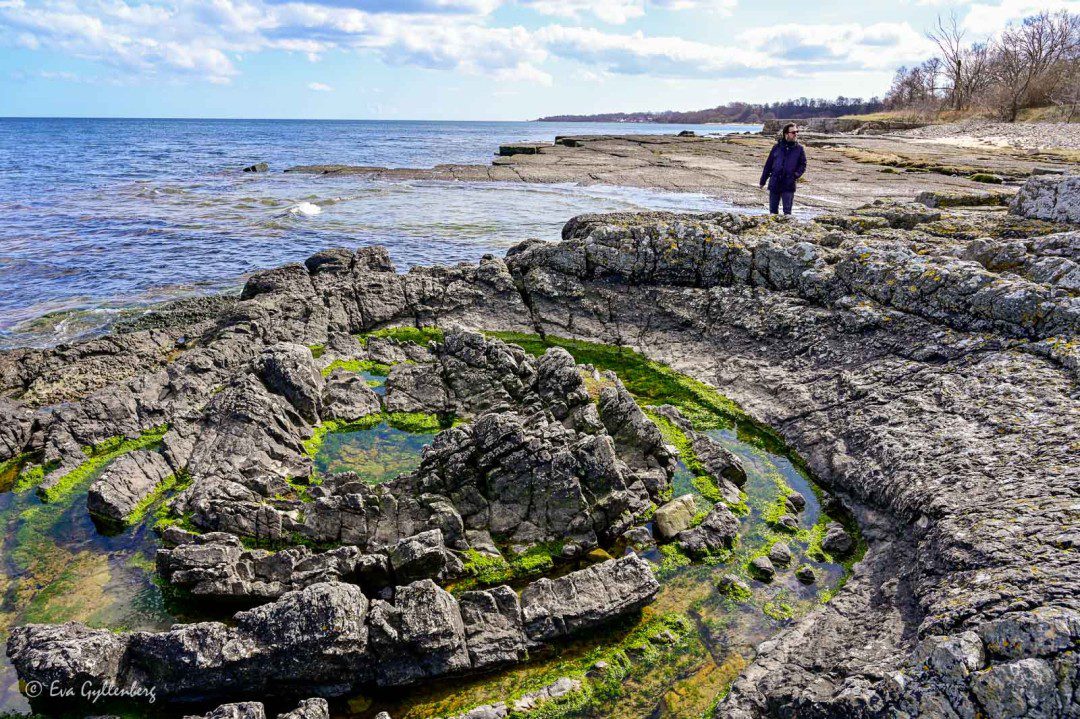 12. Visit farm shops at Österlen
Österlen may be a small part of Skåne, but here you will find plenty of lovely farm shops with everything from Kivik's temple to Österlenspices, Petersburg farm mustard to Karl Fredrik's flowers. There are so many favorites that they simply won't fit here!
Read about many more farm shops in my post Farm shops on Österlen – 11 favorites.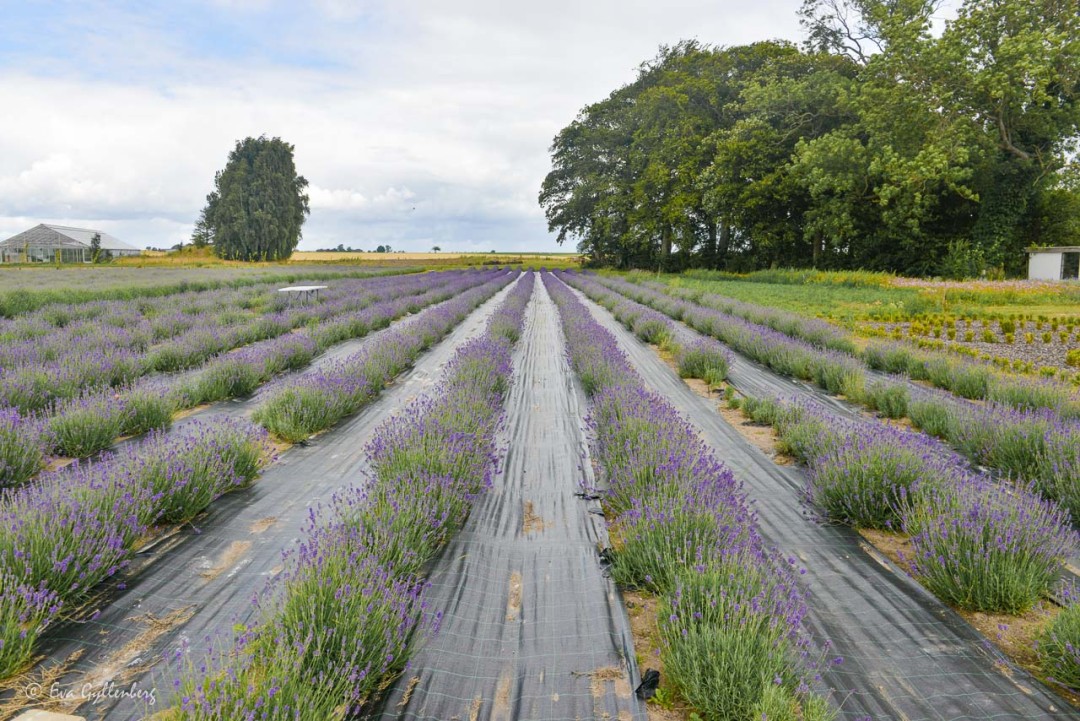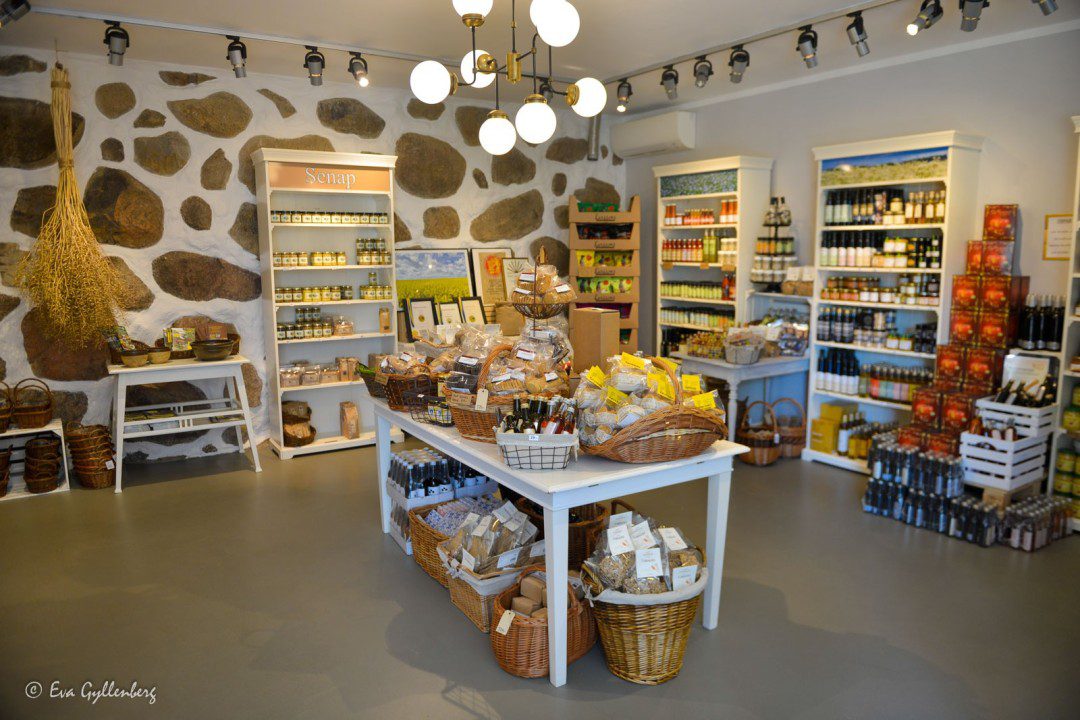 13. The English garden at Svabesholm's royal court
At Svabesholm's royal estate it is located near Kivik The English Garden - a showy, well-maintained and cozy visitor garden. The garden is about 3000 square meters and is (not entirely unexpectedly) in the English style with an abundance of fragrant roses. At Svabesholm's royal estate, you will also find a plant shop, a café and several small shops.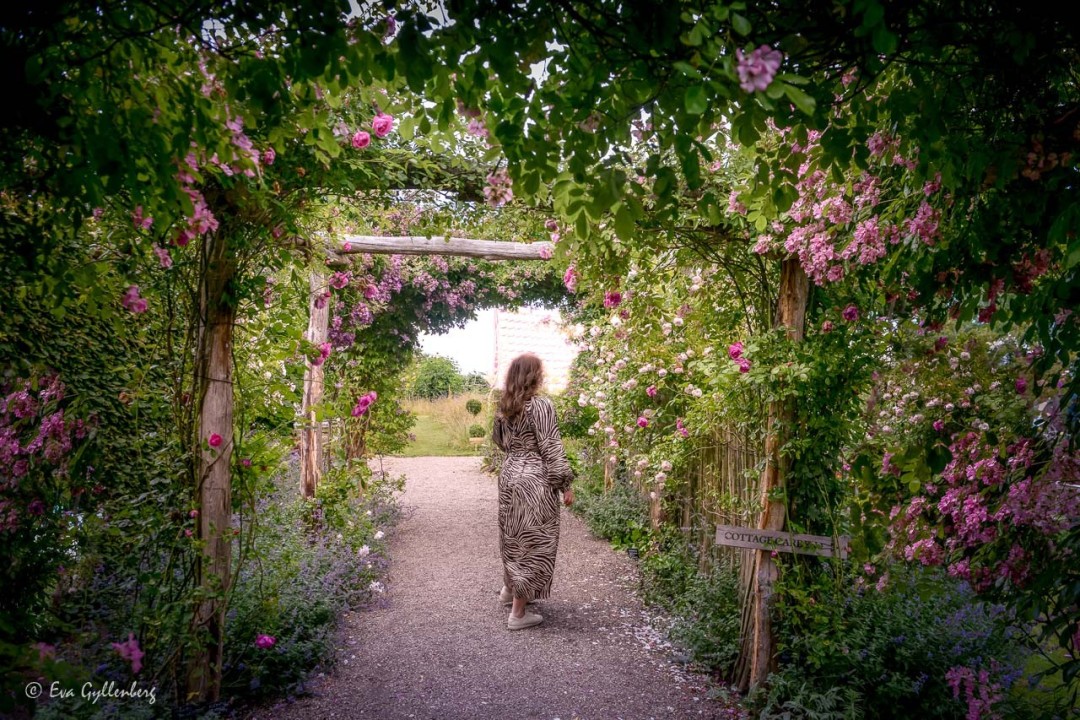 14. Glimminge house
In the middle of the Skåne fields you will find Glimmingehus - The best-preserved medieval castle in the Nordics. The castle began to be built in 1499 and for many years was the residence of the Danish knight Holgersen Ulfstrand. Surrounded by a moat and with 2 meter thick walls, the castle was basically impregnable throughout the centuries. Go on a show or visit the museum and learn more about the life of the nobility in the 16th century.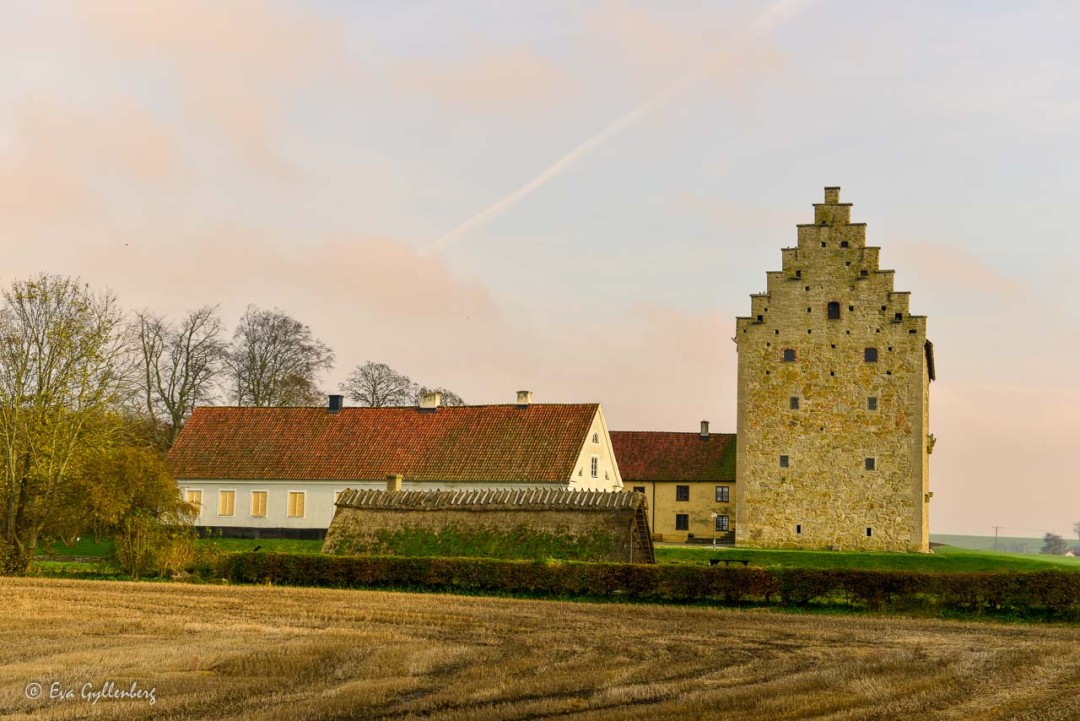 15. Simrishamn
There are many cute fishing villages along the way Österlens coastal strip, but Simrishamn is enough to be considered the capital. Here you walk among small pastel-colored stone houses with beautiful wooden doors and among the cobblestones you will find many restaurants and cafes. Visit Saint Nicolai Church or have a long lunch at the Nordic region's largest winery Nordic Sea Winery.
Read more about the winery in my post Nordic Sea Winery – Almost like in Napa Valley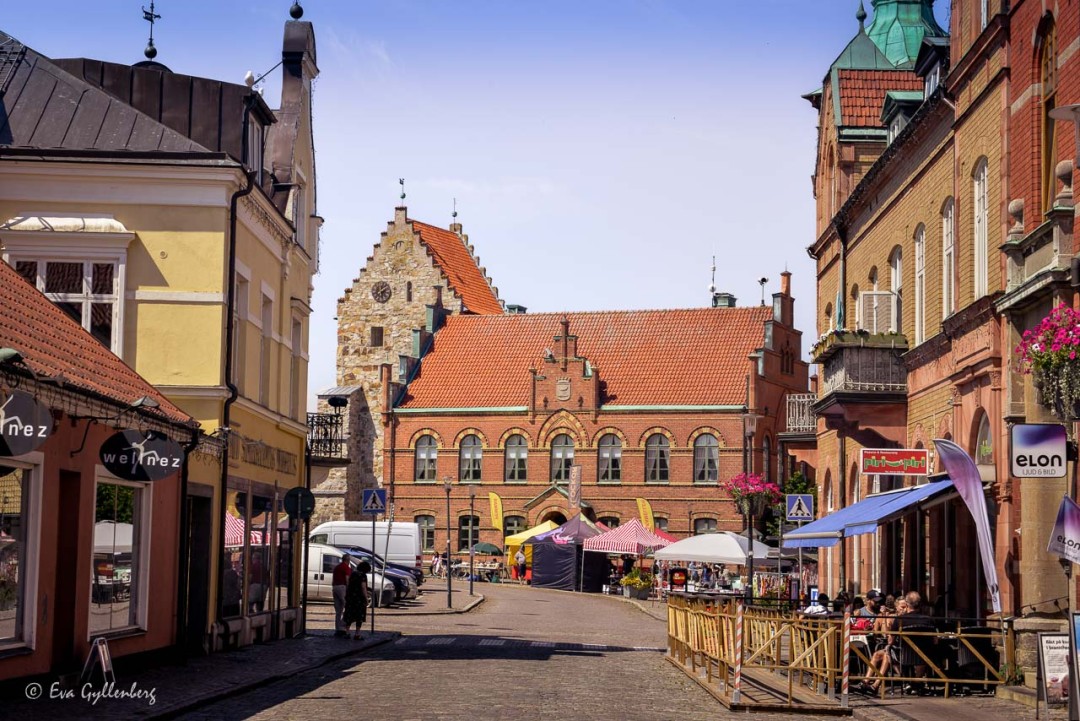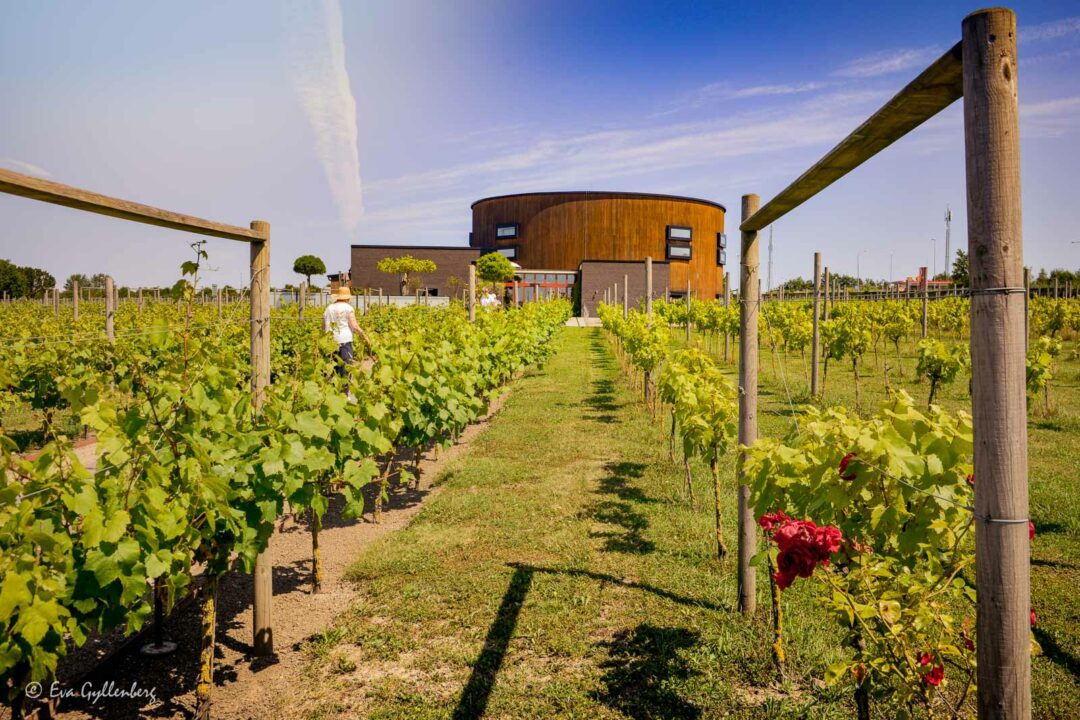 What do you like to see and do? Österlen? Did I miss any sights or some of your favorite places?
Have you been here? What did you think of the destination?
Been there - didn't like it!
0
Not keen at all to go here!
0
Eva Gyllenberg
Travel blogger, gastronaut, photographer and family adventurer with over 55 countries in his luggage. Eva loves trips that include beautiful nature, hiking boots and well-cooked food. On the travel blog Rucksack she takes you to all corners of the world with the help of her inspiring pictures and texts.