The island of Oahu in Hawaii is the Americans' playground, comparable to the Swedes' favorite destinations Mallorca or Gran Canaria. From being an exotic destination 20 years ago, low-cost airlines now fly by the minute over students on spring break, bachelor parties and Asians on honeymoon to the islands.
Hawaii belongs to Polynesia, but if it's the South Sea's beautiful deserted beaches and tranquility that you're looking for, Oahu is not the answer. You go here rather for a beach and shopping holiday with American service, famous restaurant chains, large shopping centers and minimal risk of stomach upset. But Oahu still has some sights to discover even for discerning tourists. Check out my top 10 favorite Oahu sights and attractions.
1. Waikiki beach
Waikiki is one of the world's most famous beaches and the place where most tourists stop for a few days to adjust to the time difference. Waikiki can be called too much, but "cozy" is not a word that many people would use to describe the popular beach. Here, among the high-rise hotels in Waikiki, you'll find most of what you need for a comfortable vacation – everything from the Cheesecake Factory to renting sunbeds. But hanging out in Waikiki comes at a cost. Two sunbeds with an umbrella go for between 30-50 USD for a day and you definitely won't be alone on the beach.
But despite the crowds, Waikiki is a must – you can't say you've been to Hawaii without experiencing the hustle and bustle here. There aren't many places on earth where you can see surfers crowding the ocean to catch the perfect wave, but the waves at Waikiki offer that pleasure. With surf comes waves though, if you have kids with you I recommend you hang out on the southern part of the beach (the part that has breakwaters).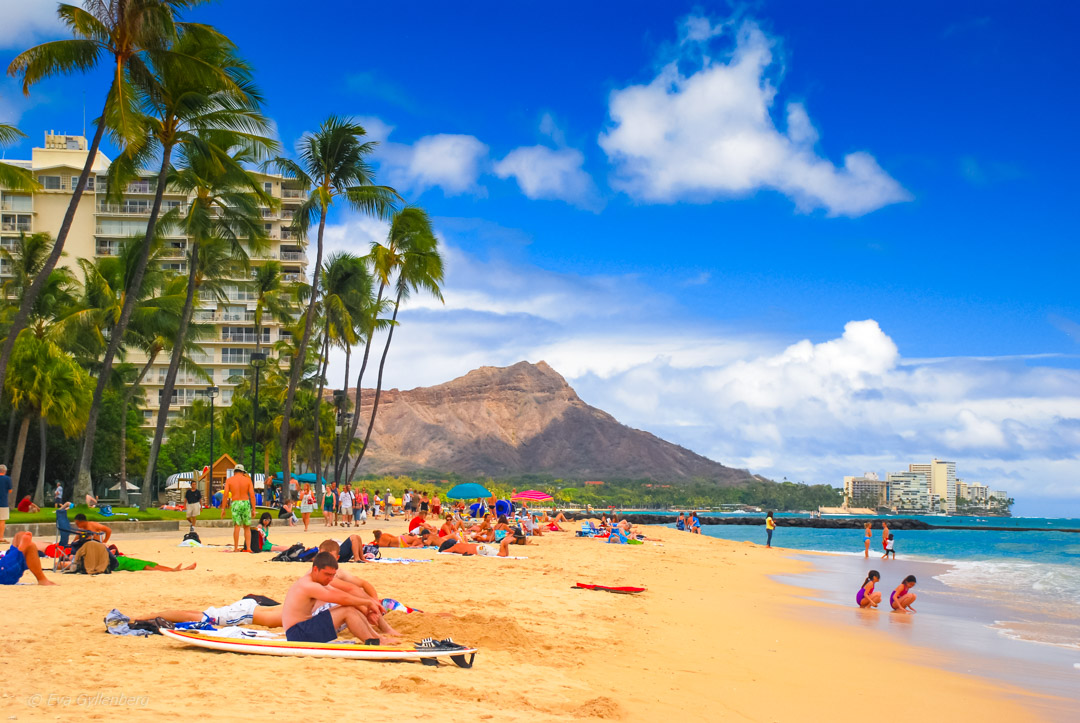 2. Waimea
A calm and peaceful place during the Swedish summer months, but with some of the world's biggest waves and toughest surfing competitions during the winter. Jump off The Rock at Waimea bay at sunset or walk to the cute little waterfall Waimea falls. Here at Waimea, it's still more camping than luxury hotels.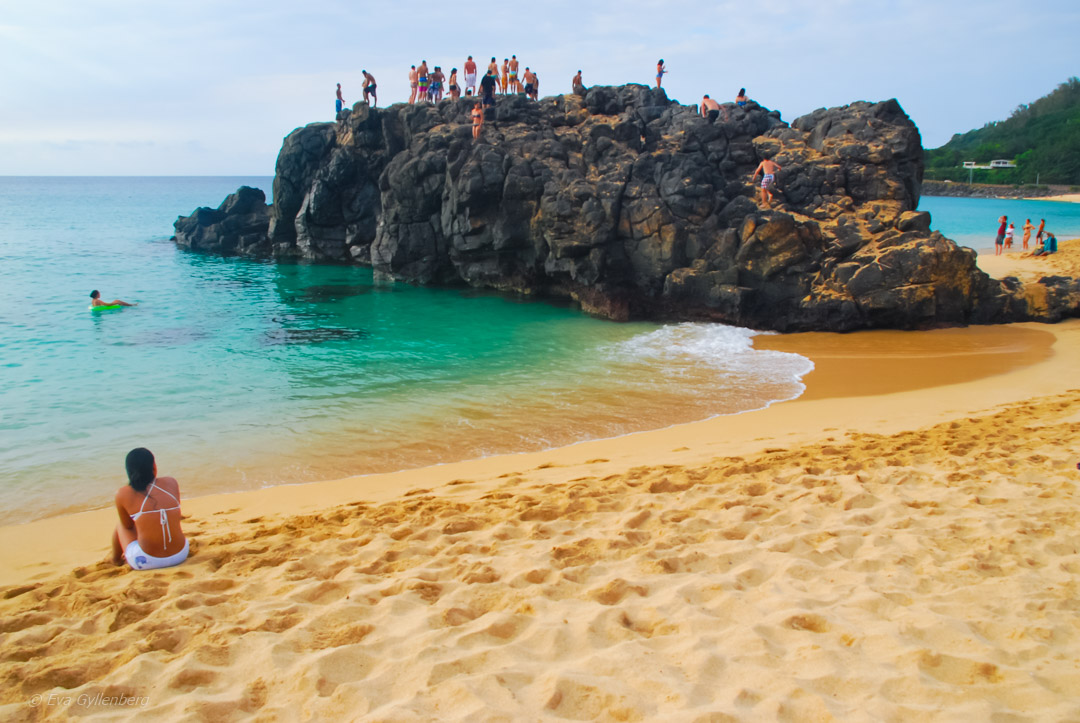 3.Diamond Head
The volcanic crater Diamond head can be seen all over Waikiki and a day trip here is a must for the first time visitor to Hawaii. A steep hike through old military ruins and stairs will take you up to an unbeatable view of all of Honolulu. Take the local bus here and drink lots of water, because it is dry and hot in the crater!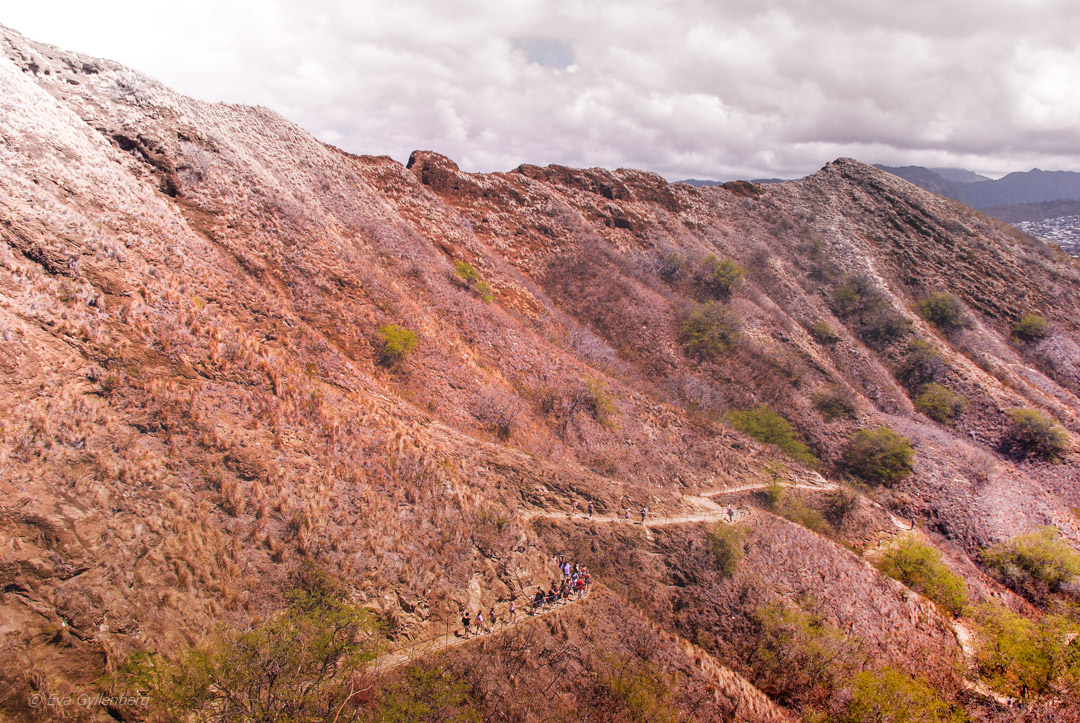 4. Polynesian Cultural Center
Hawaii's "Disneyland" serves easily digestible Polynesian culture - here you hang a flower wreath around your neck and there will be dance, food and culture from all the Polynesian islands. A full day excursion from Waikiki that should end with a luau with whole roasted pig and blasphemy.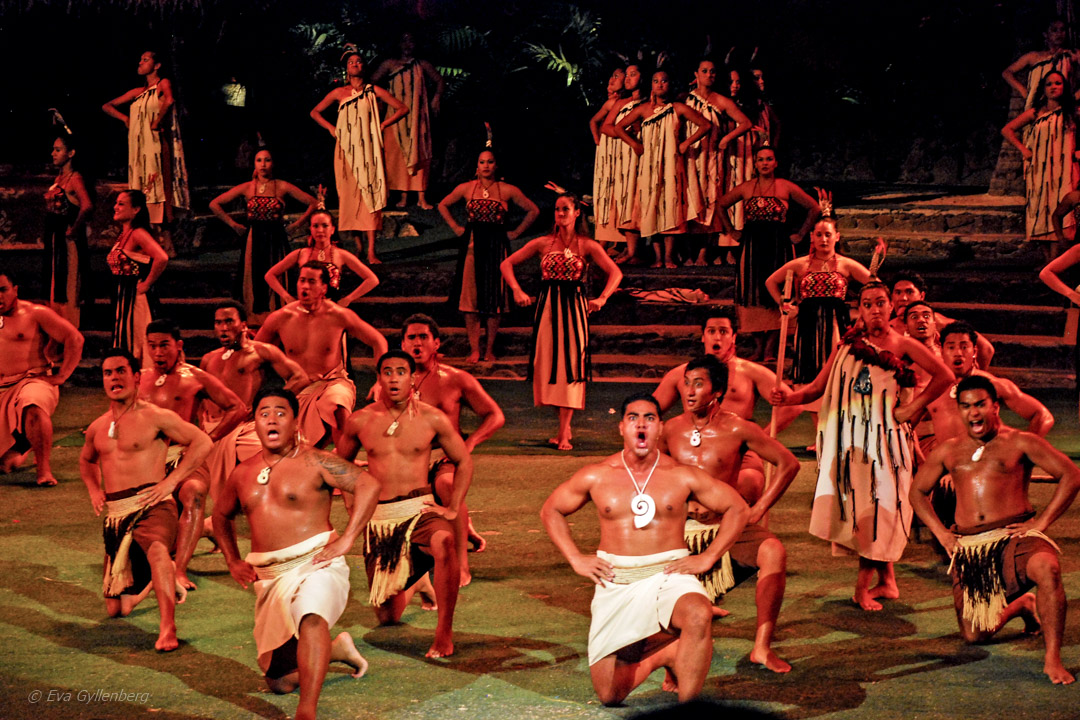 5. Eat shrimps from a shrimp truck
Outside Hale'iwa and Secretary on Oahu's north coast, there are several shrimp farms, and what's better than eating fresh, garlic-fried shrimp straight from a food truck? On the border of a tourist trap, but despite the number of visitors, it is clearly worth stopping here and eating a plate of deliciously buttery prawns with your fingers. Good is always good, right?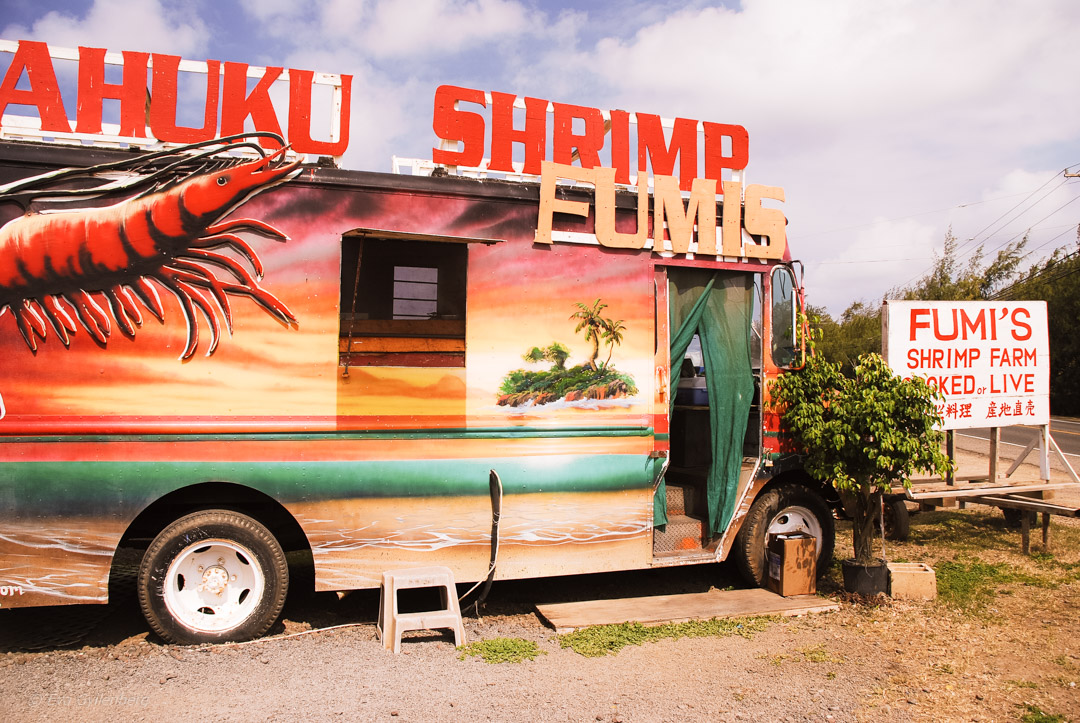 6. Byodo-in
At the folded volcanic rocks lie beautiful Byodo-in Temple. A replica of a 900-year-old temple in Kyoto, the temple is built in memory of the first Japanese migrants to Hawaii. Well worth a visit for the beautiful garden and koi ponds.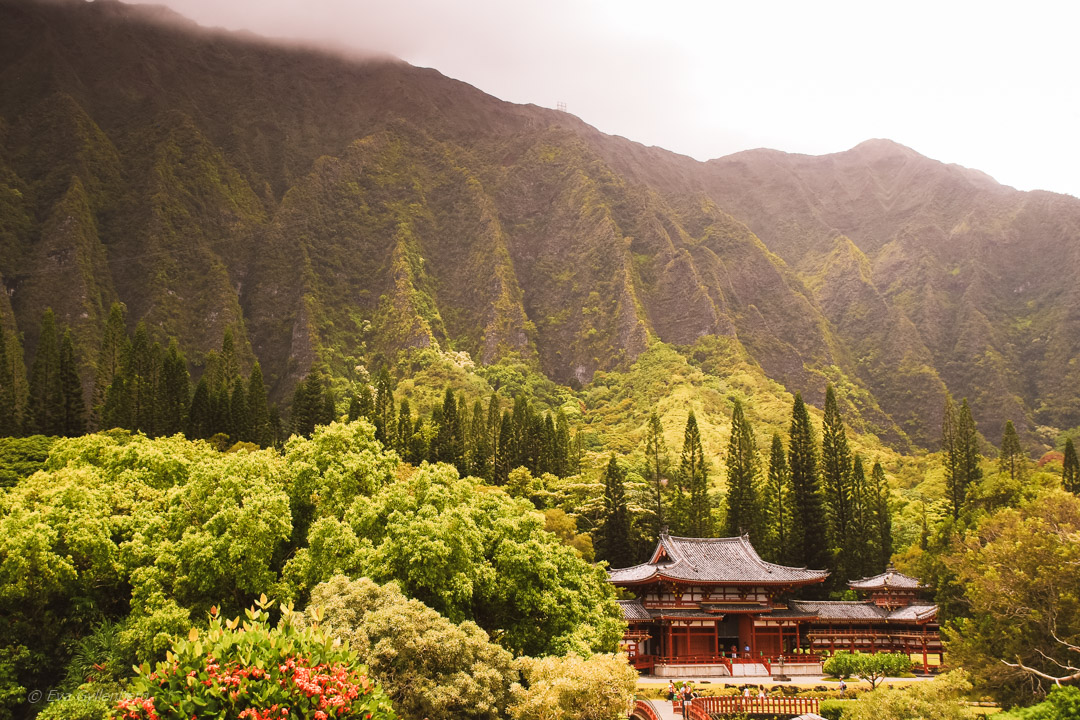 7. East coast beaches
Just outside of Honolulu, on Oahu's east coast, there are many wide beaches that are much less visited than Waikiki. Makapu'u beach is one of them. Fewer people, but more waves and stronger currents make these beaches best suited for older children and body boarding.
Read more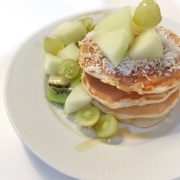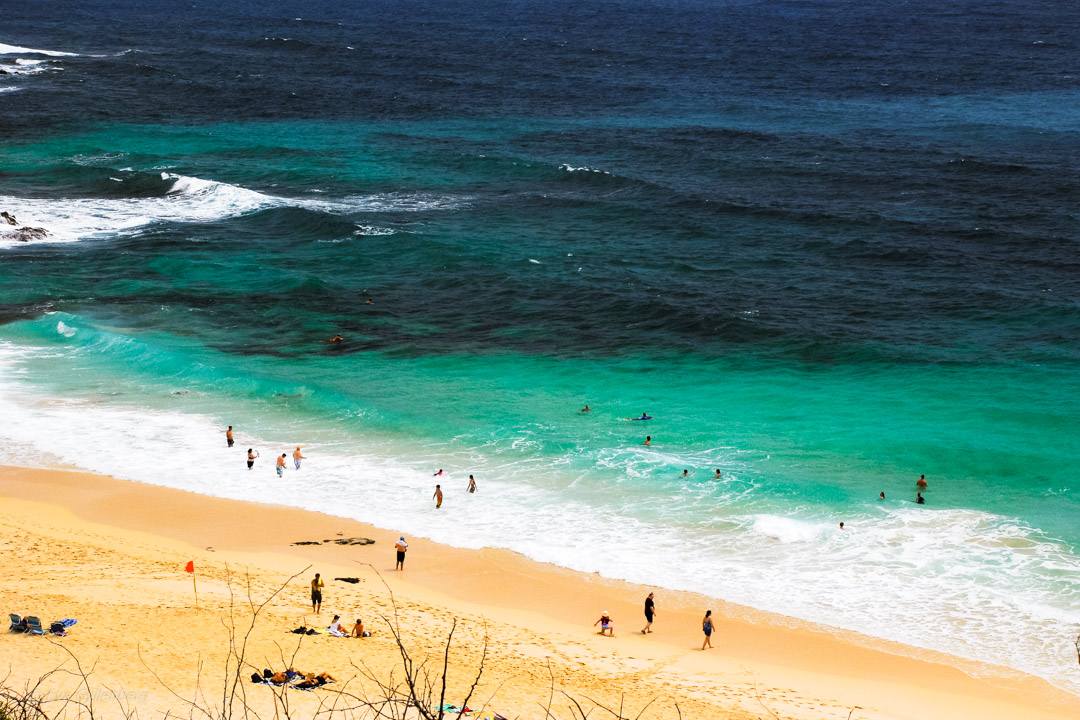 8. Shave Ice
shave ice - "shaved ice lolly with flavor" - is a favorite in Hawaii. The bestseller is Rainbow, with flavor essences in all the colors of the rainbow. Gooey sweet and icy cold, but refreshing on hot beach days.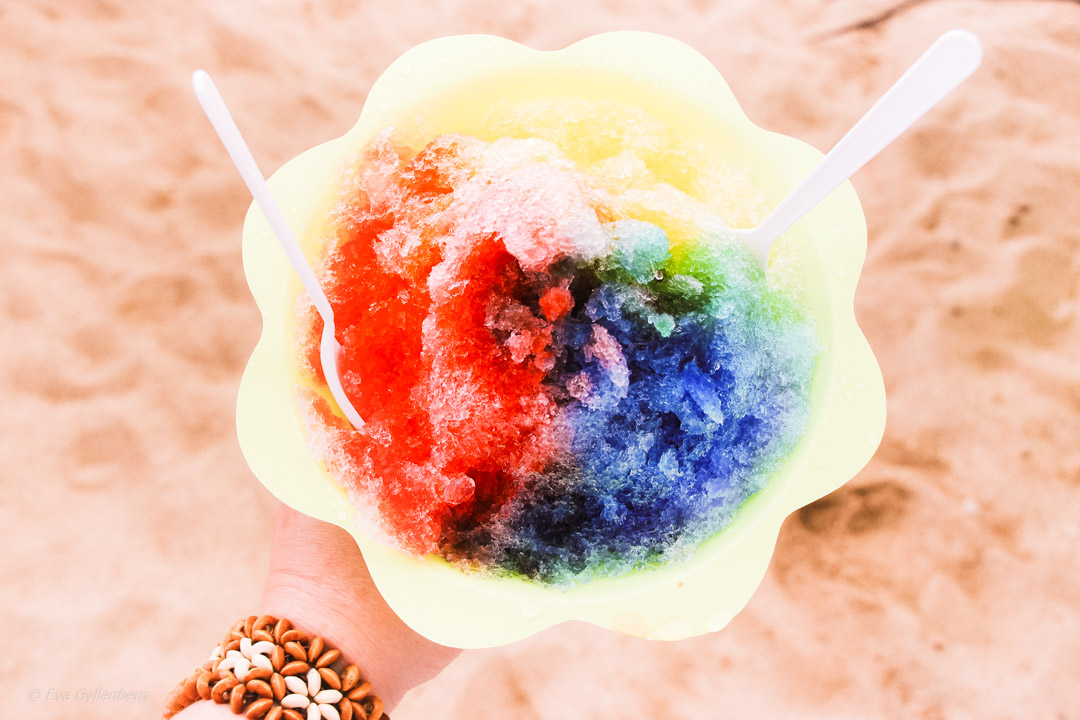 9. Go to surf school
On Waikiki beach, the surf schools are lined up. You basically just walk up to an instructor and say you want a lesson, the waves here are always perfect for beginners. Book a private lesson, and maybe you can brag to the grandkids that you caught your first surf wave in Hawaii.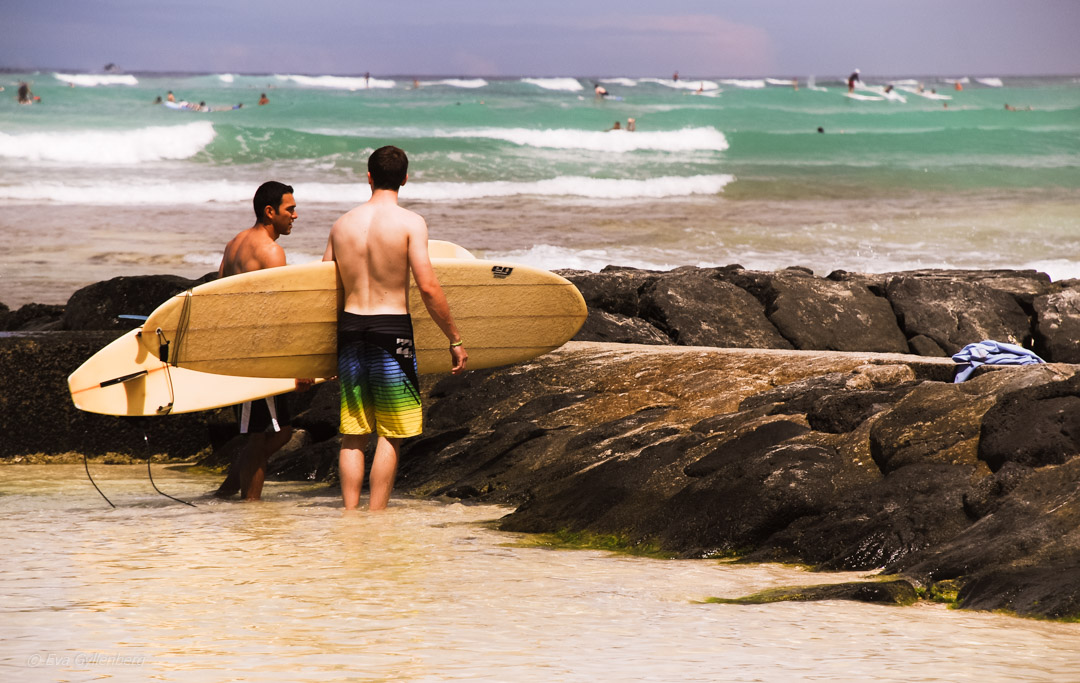 10.Pearl Harbor
One of the most visited places in Hawaii, is USS Arizona Memorialor Pearl Harbor. Packed with history and with painful memories for many visitors, Pearl Harbor is worth a visit even if you're not really into military history. Book in advance if you can, because they only let in 4000 visitors per day.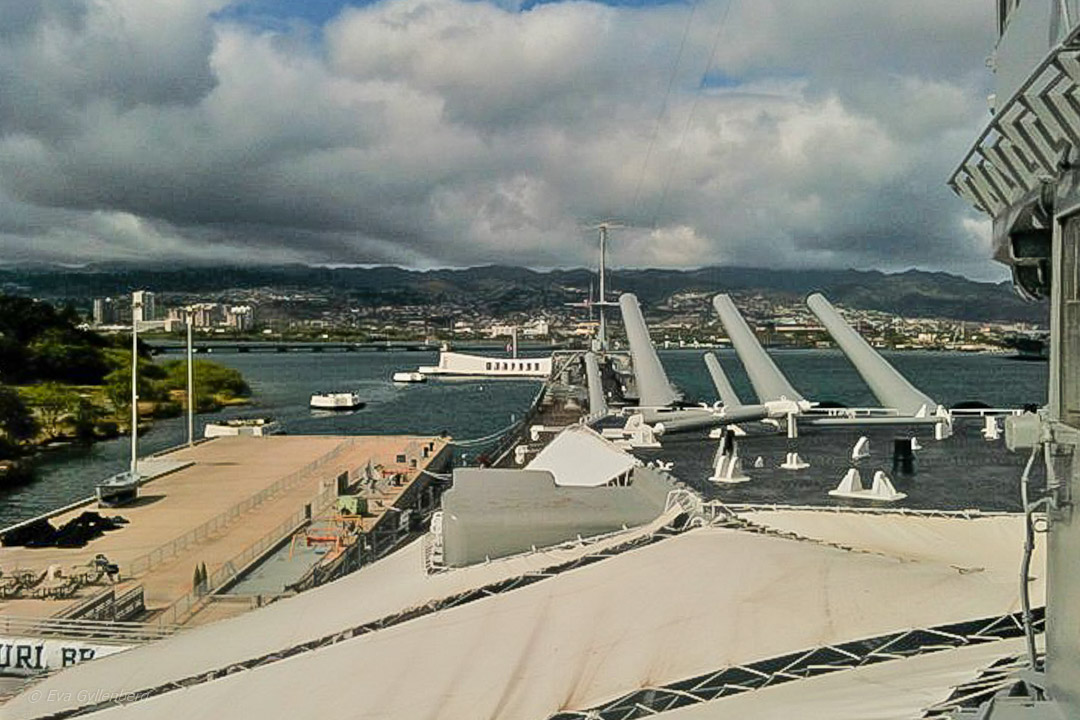 11. Take a spin around Oahu with a rental car
Oahu is best explored by rental car and it's a stone's throw from one side of the island to the other. Visit attractions such as pineapple plantations, secret coves with adorable beaches, artificially perfect Olina's cow luxury hotels and impeccable beaches or settle down on the north coast at a laid back café far from Starbucks. There are still gems left in Hawaii, but you'll need a rental car to find them.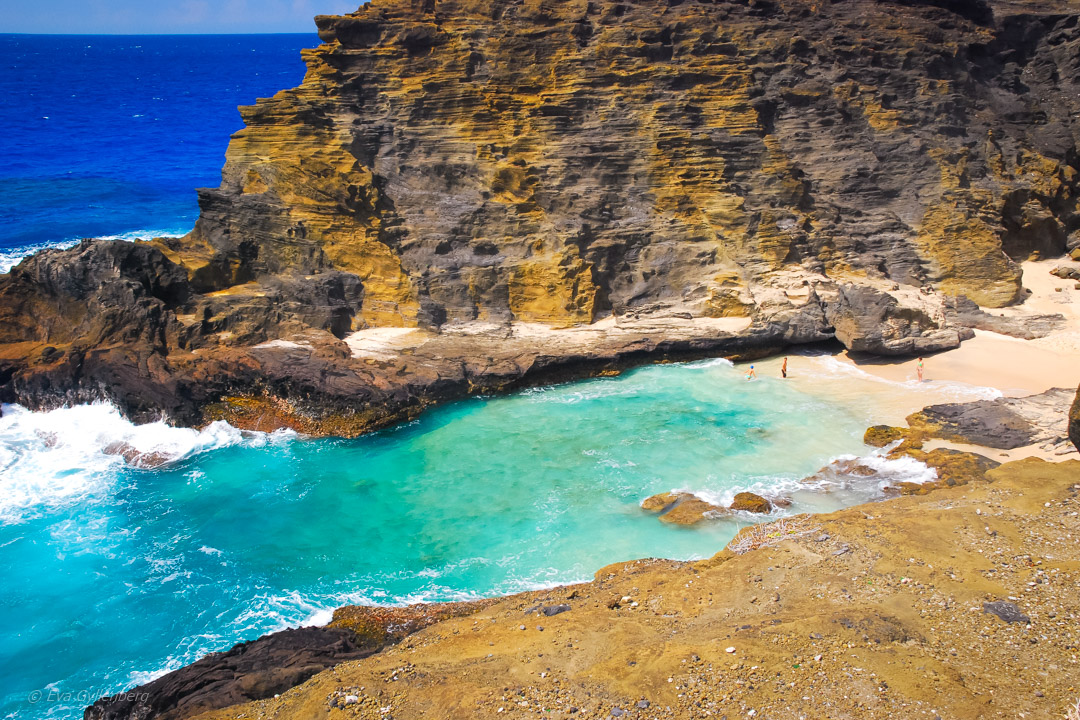 These were my favorites on Oahu! What are your favorite places?
Have you been here? What did you think of the destination?
Been there - didn't like it!
0
Not keen at all to go here!
0
Eva Gyllenberg
Travel blogger, gastronaut, photographer and family adventurer with over 55 countries in his luggage. Eva loves trips that include beautiful nature, hiking boots and well-cooked food. On the travel blog Rucksack she takes you to all corners of the world with the help of her inspiring pictures and texts.