Queensland in Australia is undoubtedly our happy place! I probably long for Queensland and Cairns every day of the year, regardless of the weather or season. Here it is easy to live and wonderful to be!
In tropical northern Australia around Cairns, the visitor is greeted by a perfect climate and lots of adventure, nature and sights for the whole family. But where to start in this plethora of enticing activities? We've compiled our favorites into a perfect list of day trips from Cairns for first-time visitors of all ages. Join us on our top ten attractions in Australia's most beautiful region!
Great Barrier Reef
It is perhaps not so strange that the Great Barrier Reef comes in at number 1. This unique place is on most travelers' bucket list to visit at some point in their lives. Depending on whether you prefer to snorkel/dive from a boat or snorkel from the shore, there are plenty of tours to choose from. For first-time visitors, Green Island is a safe bet, where you can choose how long you want to stay on the island and snorkel. Although there are a lot of tourists on Green Island, it is very easy to find your very own part of the reef and the amount of fish is unbeatable. For more experienced snorkelers, there are a number of trips to the outer reef, where you snorkel from a boat or pontoons. Regardless, the experience is absolutely incredible. It's easy to understand that this is one of the modern wonders of the world, it beats all our snorkeling experiences in the Caribbean and Southeast Asia by horse lengths.
See more from the Great Barrier Reef in the center photo album.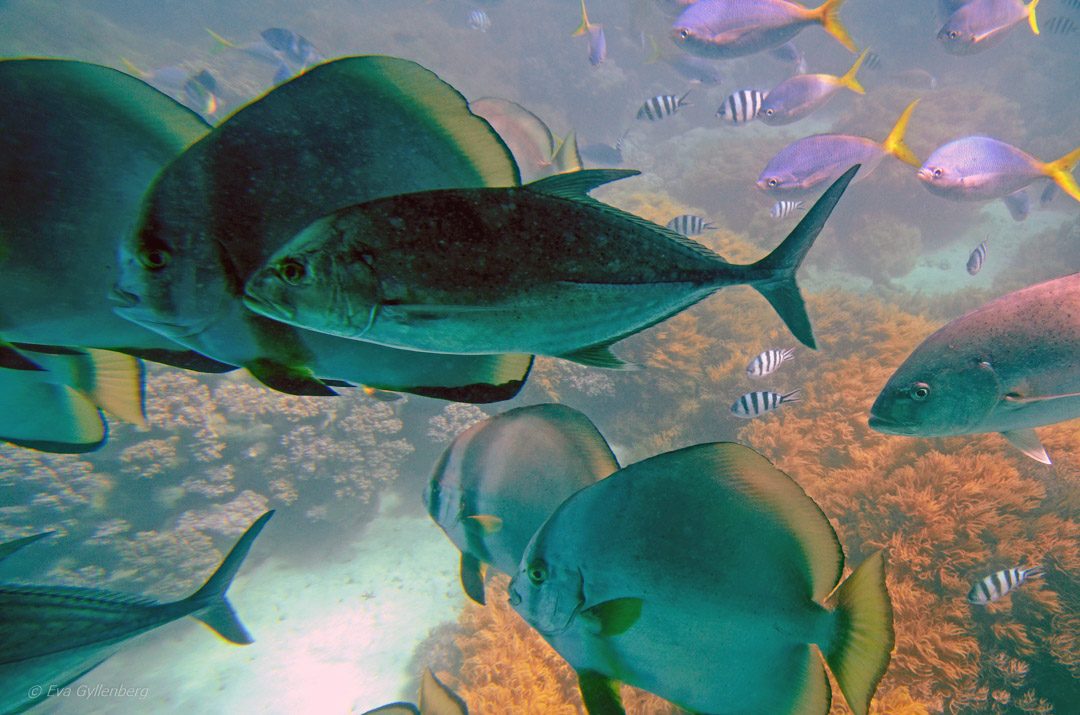 Skyrail Cableway, Kuranda Scenic Railway and Tjapukai
Glide high above the treetops in a gondola for nearly a mile over the world's oldest rainforest and watch the lovebirds fly below. Once at the end station Kuranda, you take the old railway down the mountain again, through ravines and waterfalls. This is a cozy half-day excursion with stops in the rainforest for shorter hikes and to view the wild waterfalls of Barron Gorge National Park. Have lunch in Kuranda and visit the koala or butterfly garden. Suitable for all ages!
If you want to make the day a full day excursion, you can add a visit to the Tjapukai Cultural Center – because everyone visiting Australia should take the opportunity to learn more about Australia's history and indigenous people. At Tjapukai Cultural Park you will encounter the culture and history of the local Djabugay people through music, food, dance, art and interactive exhibitions. Tjapukai is at the foot of the Skyrail and there are combo tickets to catch all three attractions in one day.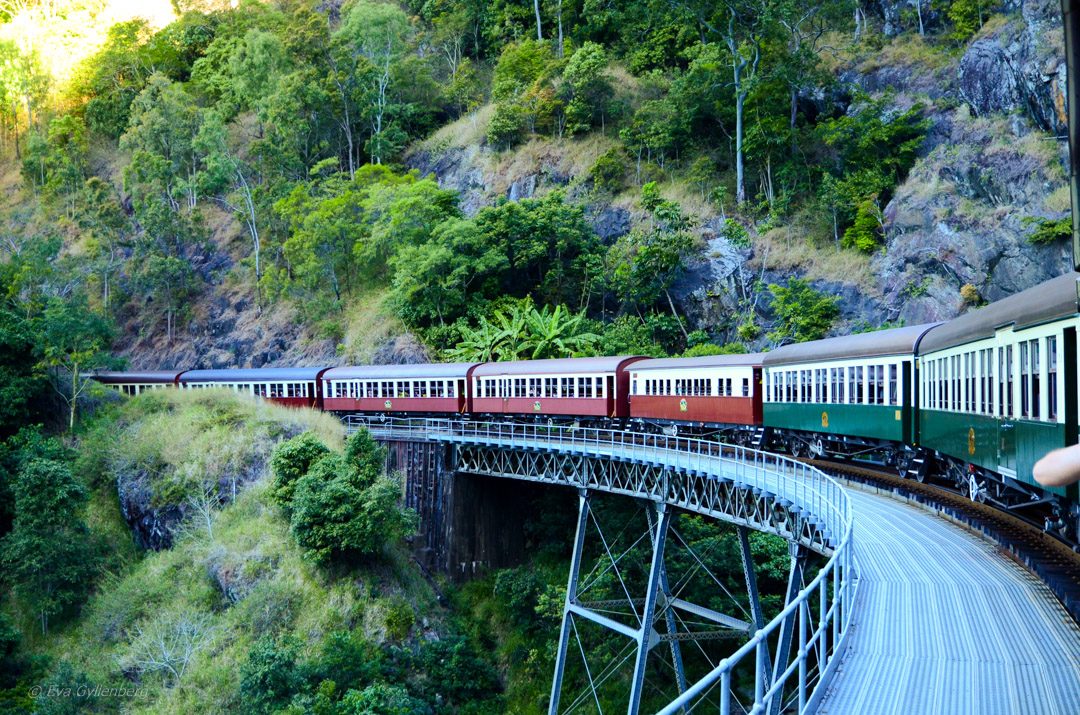 Fitzroy Island
Our favorite island outside of Cairns! With crisp white coral beaches, palm trees and a lovely hotel, it almost feels like you're in the South Seas. Snorkel, eat well, hike around the island, visit the sick sea turtle center or just enjoy. This is a secret little paradise island with a lovely hotel where you can happily spend several nights.
Read more about Fitzroy Island in my post here.
Daintree National Park
The world's oldest rainforest Daintree, which meets the Great Barrier Reef - it can't be anything but epic, right? Here there is a concentration of animal and plant species that cannot be found anywhere else on earth! Take a boat ride on the Daintree river and see the large saltwater crocodiles basking in the sun, walk the stunning beach at Cape Tribulation, climb and walk one of the treetop trails or swim in the green waters of Mossman Gorge. Here in the Daintree you will find real wilderness. To visit the Daintree's more remote places, it is not recommended to take the rental car, as the roads are often flooded and can be quite difficult to drive. We once drove through muddy roads with Billy Tea Safaris, in a small group in a 4WD – recommended. The second time we drove ourselves, but only on paved roads.
Read more about Daintree National Park in my posts from Cape Tribulation and Mossman Gorge.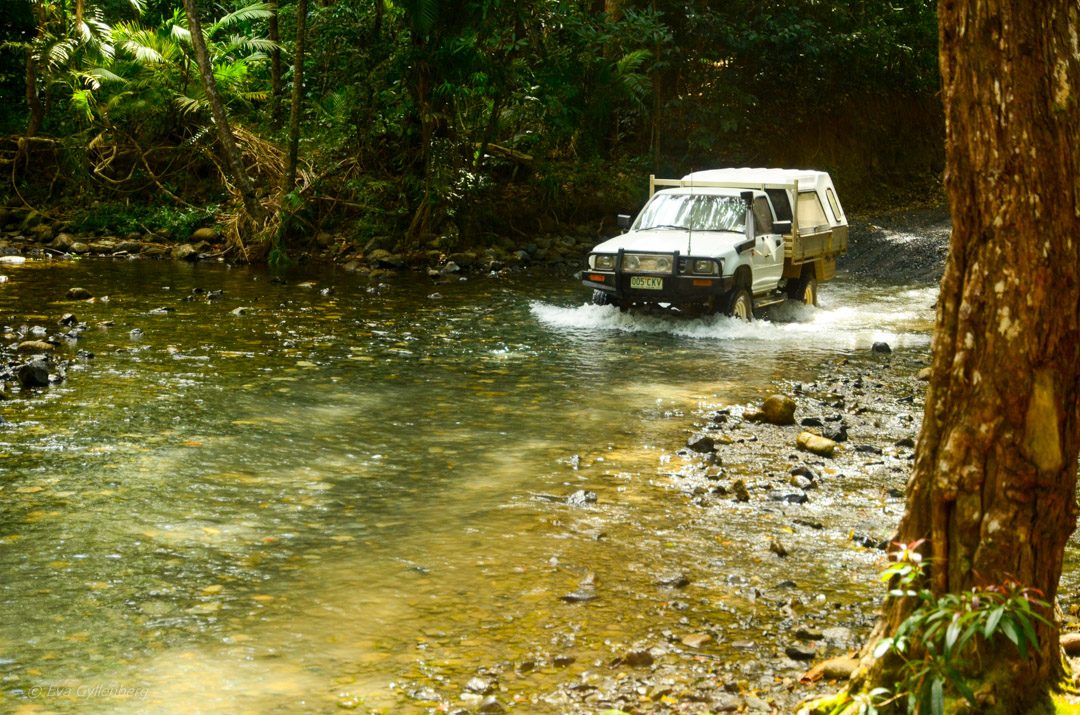 Northern Beaches
Cairns doesn't have its own beach, but you won't find nice beaches far from here. Northern beaches is an area of ​​small beach resorts just north of Cairns. Here you rent a lovely apartment and hang out on the most amazing (and deserted) beaches. Palm Cove and Trinity beach are our favorites, here you almost have the beach to yourself and there are plenty of restaurants and grocery stores. If you live on one of the beaches here in the north, you can easily take the local bus into Cairns. For us as a family, it is definitely worth the travel time to live up here, to avoid the party in Cairns.
Read more on my page about Trinity Beach.
Hartley's Crocodile Adventures
My daughter's absolute favorite – the crocodile park Hartleys! Here you will learn all about the dreaded saltwater crocodiles, but there are also a large number of other animals here – including snakes, koalas, wombats and cassowaries. Get here early, because you don't want to miss the shows or the boat ride on the crocodile lagoon. And if you haven't yet taken a photo of the family holding a koala, this is a great place to do it!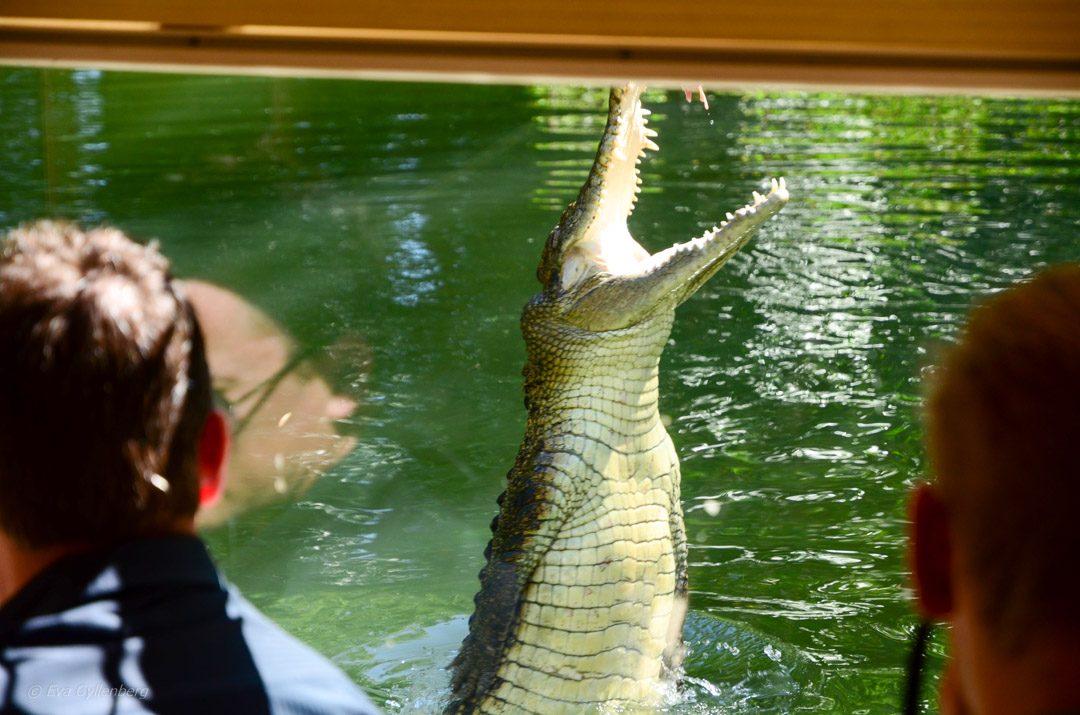 Fishing barramundi
If you've ever dreamed of the big catch, Australia is the place for you. The most popular fish for anglers is Barramundi, which is a giant "perch" that can grow up to 2 meters long and weigh 60 kilos. And the best part is that you don't have to go on an expensive deep sea fishing trip to catch them, they like to hang out on piers close to land. So buy a bucket of shrimp and rent a casting rod in, for example, Palm Cove and enjoy the sea and the waves for a while. If you get a pacifier, you have secured the BBQ for the rest of the week.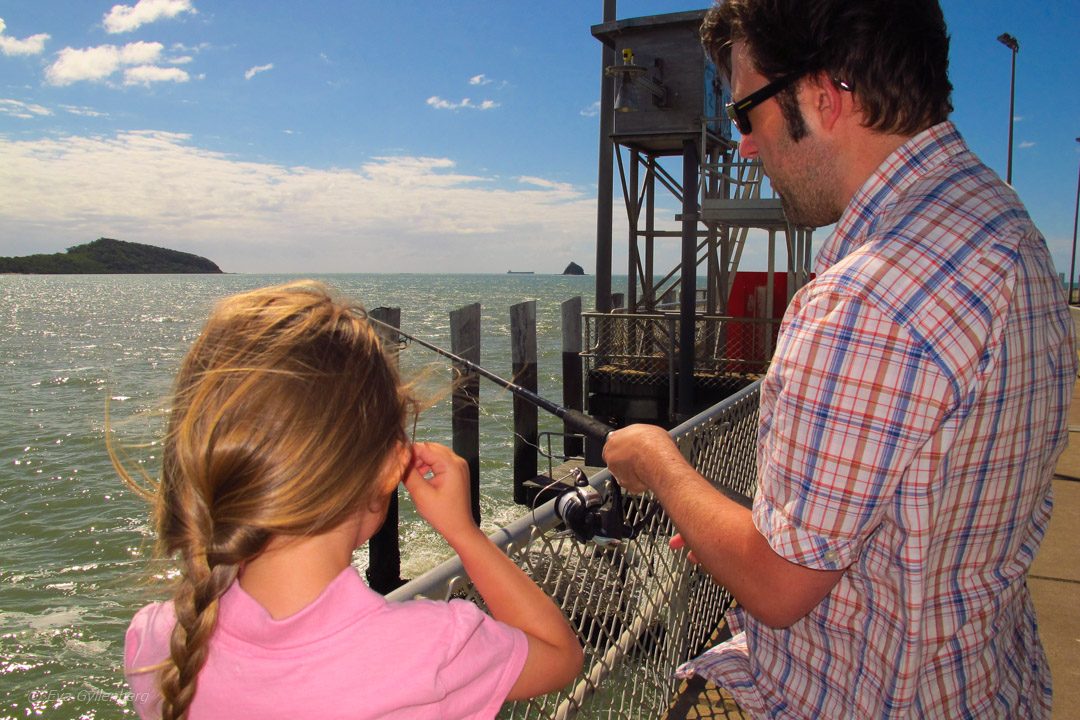 Chow down on Prawn Star
When after a whole afternoon on the pier you still haven't caught the big Barramundi, head to the boat Prawn Star down in Cairns Harbour. Here you order a seafood platter and eat the best sashimi in Cairns. Almost as good as if you caught it yourself. Never mind the name – this is good!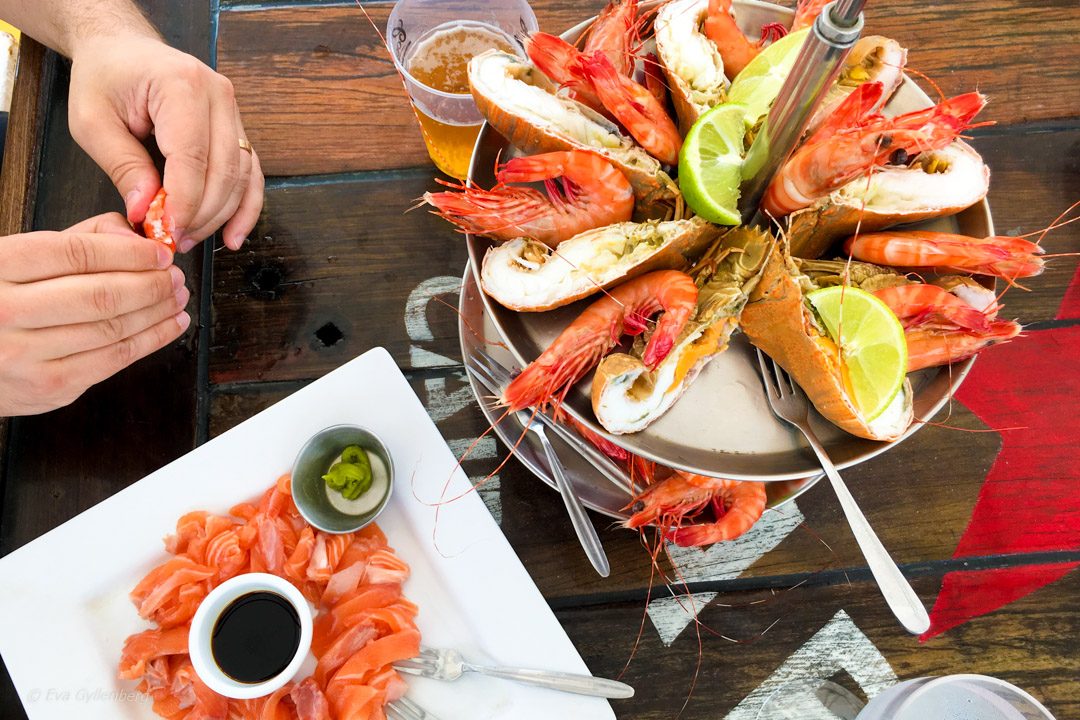 Cairns Botanic Gardens
A little gem that we didn't discover during previous trips to Cairns, is this well-kept botanical park. Feel free to visit it before you go out into the rainforest, as you will learn a lot about the local fauna and the plants that have played a big role for the rainforest's aborigines throughout the ages. Entry is free, so stay for 10 minutes or an entire afternoon.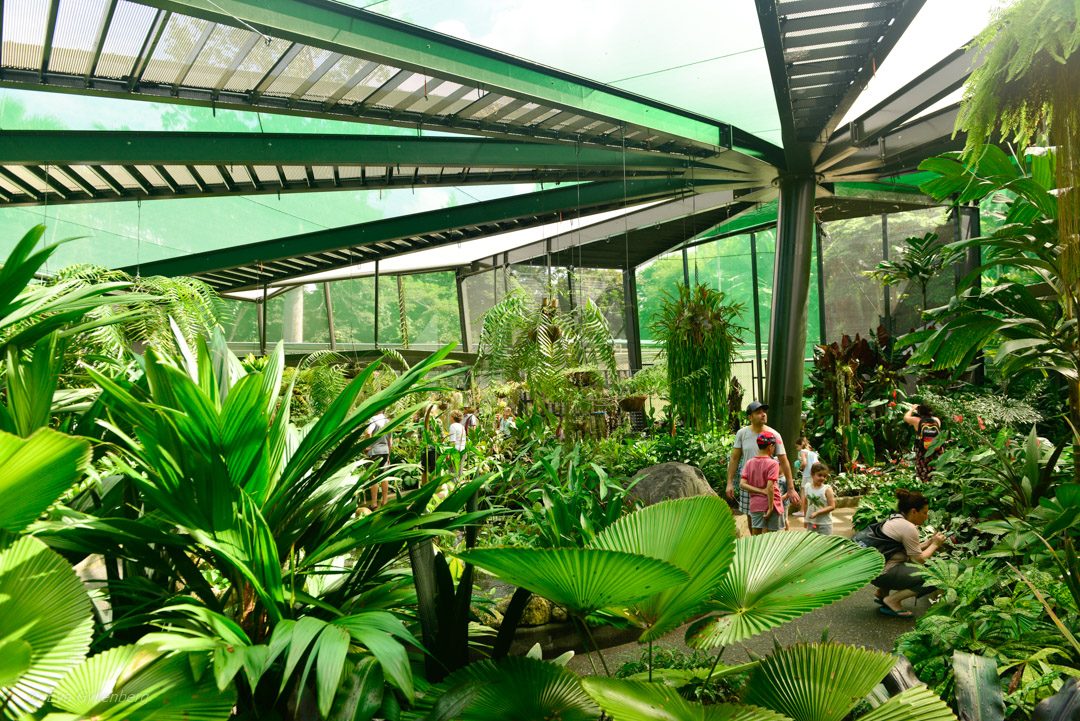 The road to Copperlode Dam
A small bubbler: Just west of Cairns is the large dam Copperlode dam. There are several areas with beautiful waterfalls that are perfect for a refreshing freshwater dip. Crystal Cascades is one of the most popular, but for those of us who like rainforest and winding roads, the road itself was a highlight. Once at the top there are plenty of perfect spots for a picnic, so fill the car with goodies and enjoy the peace and the view up here.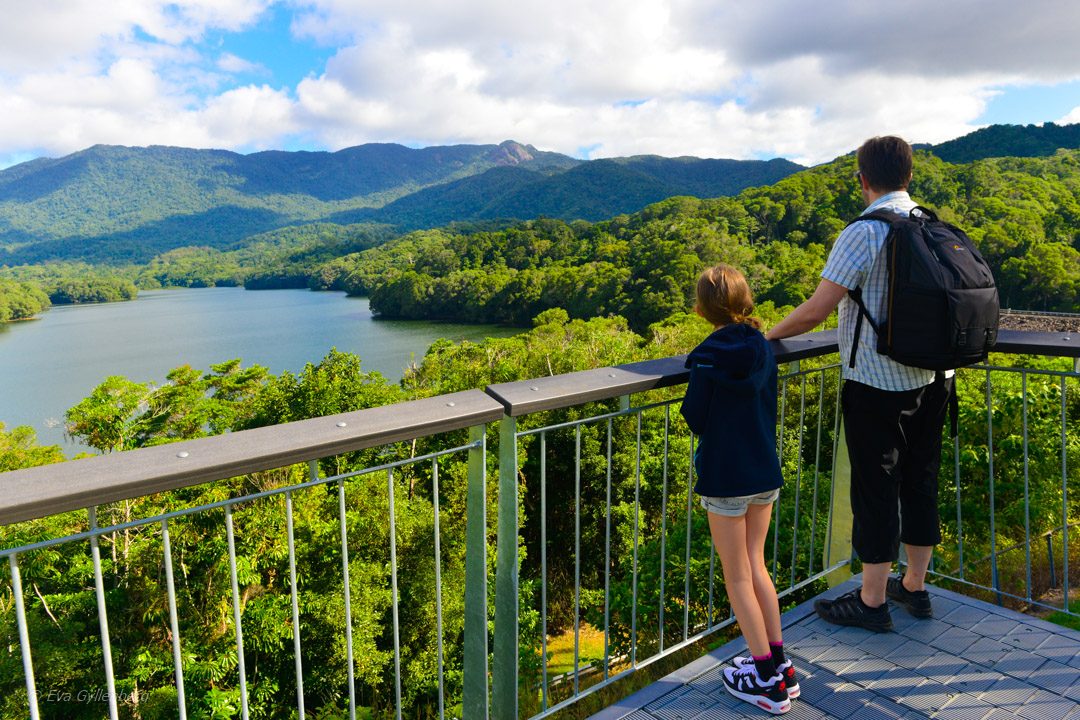 Want to read more from Queensland?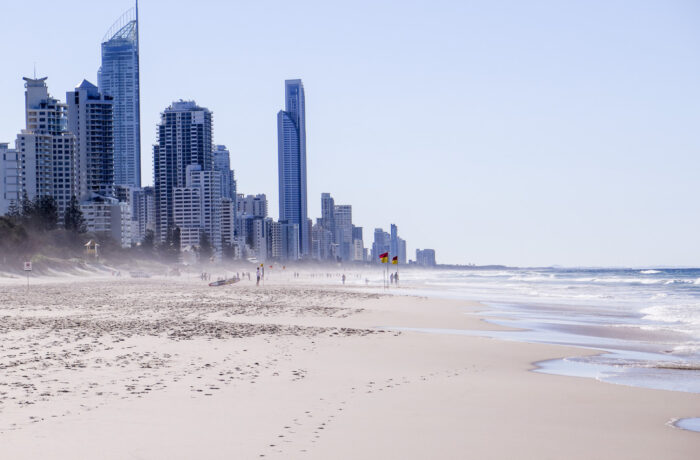 Are you planning your dream trip to Australia? Here you have planning help for a three-week long…
December 15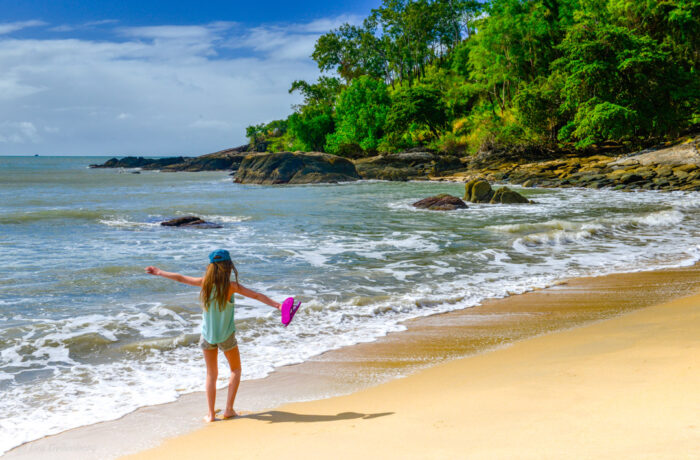 There is no place I long for as often as Queensland. And when I…
November 8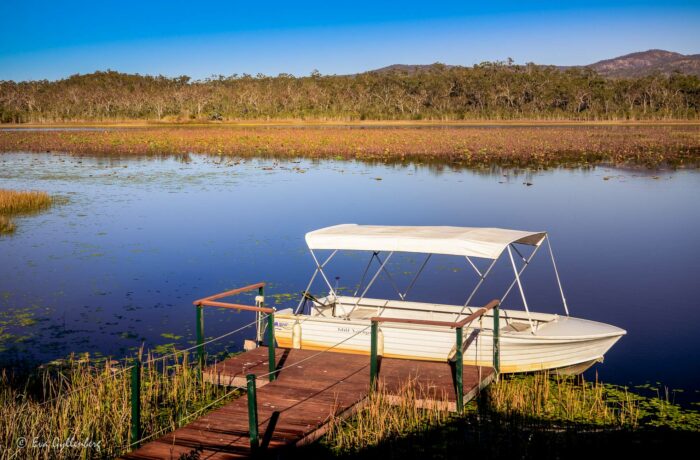 Mareeba Wetlands in Queensland is located in the middle of the dry outback, but offers a…
21 October 2018