Vilnius is Lithuania's largest city and capital and is a walkable city filled with sights and good food. With its fair-sized medieval city center, beautiful churches and exciting history, Vilnius is a perfect and affordable weekend destination. In addition, the city is brilliantly beautiful during Christmas time. Here are my twelve favorites to see and do from our long weekend in the city - everything from museums to street art and lucky charms.
1. Old town
Vilnius' UNESCO-listed Old Town is one of Eastern Europe's best-preserved and largest medieval districts. Here in the small alleys, the pastel-colored old houses are close together and everywhere you will find small cozy shops and restaurants to look into. Huvudgatan Pilies Gatve (castle street) runs right through the Old Town and here you will find a large number of souvenir shops with amber jewelry and linen products. As a tourist in Vilnius, you will spend many hours walking here on the narrow cobbled streets - perhaps you will hardly leave the district during your visit?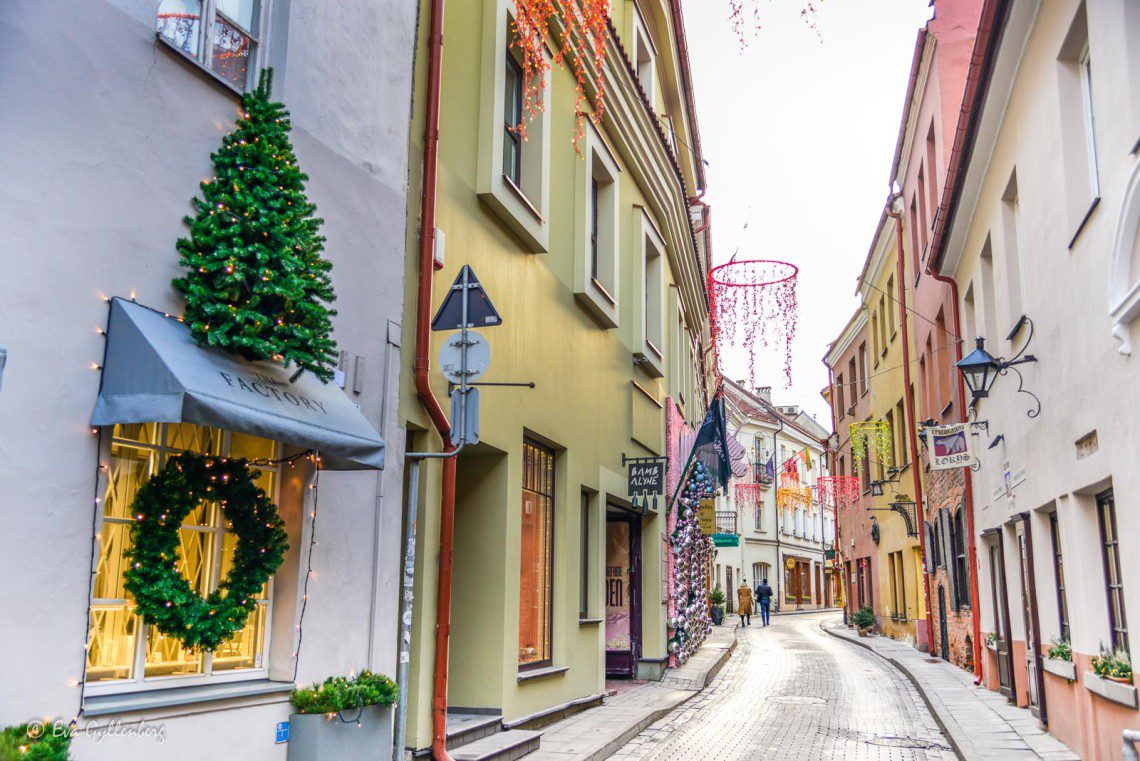 2. Gediminas Castle Tower
One of the most famous landmarks in Vilnius – Gedemina's Castle Tower – is located on a hill in the center of Vilnius. Once upon a time there was a large castle here, named after the Grand Duke Gediminas who founded Vilnius. Today, only the western tower remains and offers a magnificent view of the city. It is said that it is "only" 700 steps up to the top of kullen, but I promise it feels like more…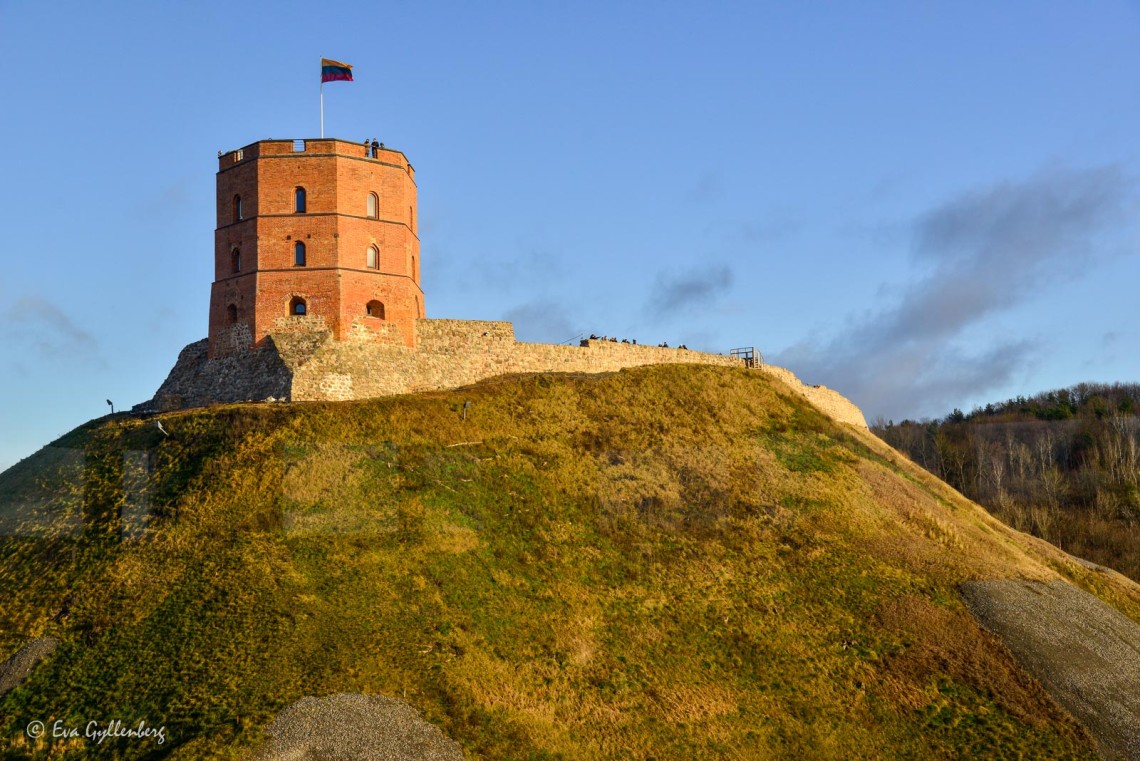 3. Gate of Dawn
The Dawn Gate is one of the original ten gates into Vilnius and is perhaps the grandest. Also, the only one that remains today. What is special about the gate is its chapel, which was built on top of the city wall during the 18th century. Today, the Chapel at the Gate of Dawn is one of Lithuania's most visited pilgrimage sites and more than half a million visitors come here to look at the chapel's golden icon of the Virgin Mary – Our Lady of the Gate of Dawn. The icon has become the city's patron saint and legend has it that she came to the city's rescue when the Swedes invaded the city in 1702, by causing the city's iron gates to fall down on the unsuspecting Swedes.
When we passed by, a concert was going on with a large choir inside the chapel and the beautiful singing echoed between the house facades. A very beautiful place not to be missed.
Map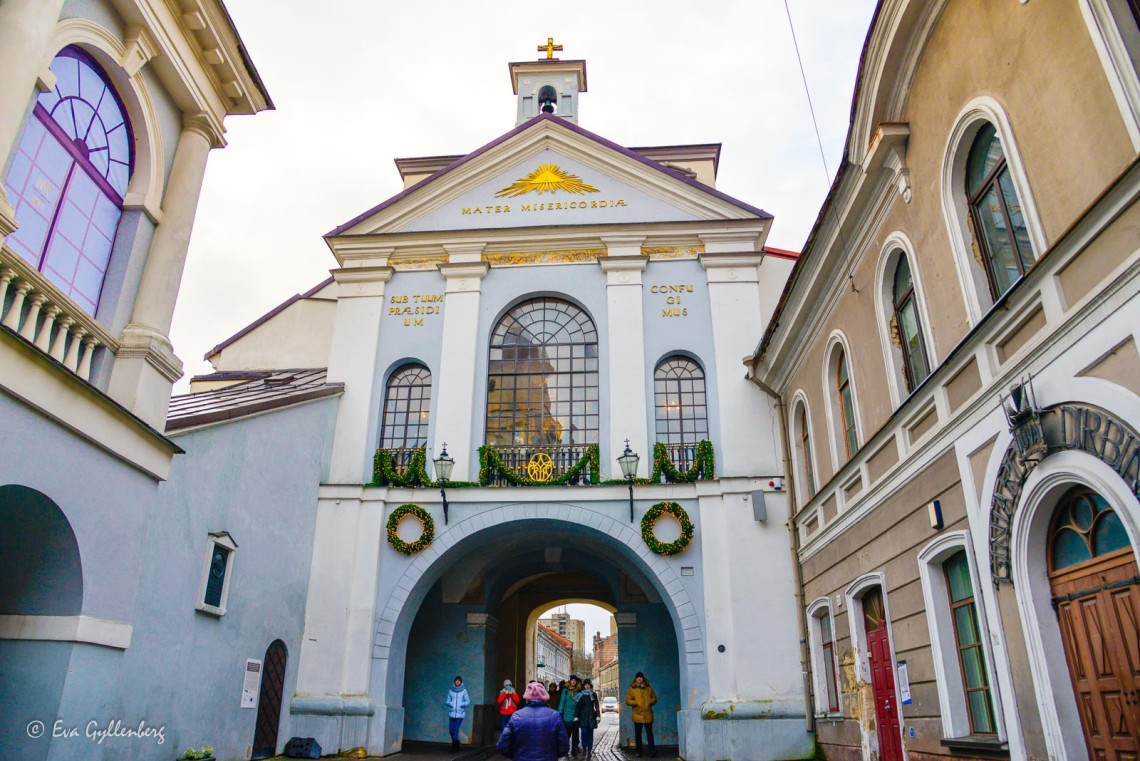 4. Cathedral square with the magic stone and the cathedral
Cathedral Square is not unexpectedly named after the city's great cathedral - Basilica of St. Stanislaus and St. Ladislaus of Vilnius. Vilnius Cathedral was built in the 14th century, at the time when Lithuania officially became Christian. Over the years, the cathedral has been both destroyed and burned and rebuilt, but the white "slightly Roman" design with large columns that you see today comes from the 18th century.
Do you wish for something? Then you should definitely pass by the "miracle stone" on Katedraltorget. Stand on the stone, make a wish and spin a lap. Does that sound crazy? You definitely won't be alone buzzing around on the rock.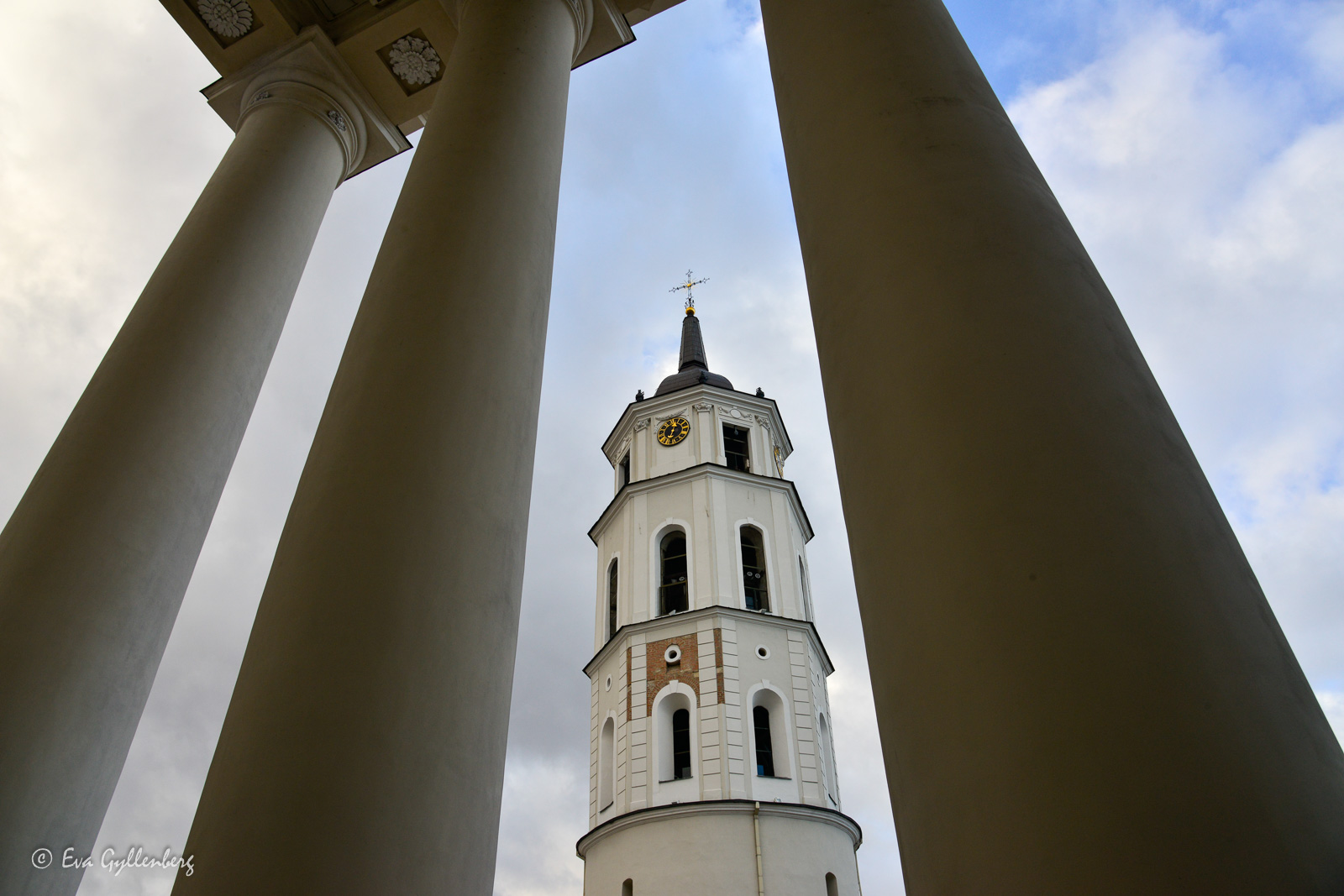 5. National Museum – Palace of the Grand Dukes of Lithuania
You might think that the Palace of the Grand Dukes of Lithuania is a centuries-old castle, but nothing could be more wrong. In the 15th century there was a castle here, but it was destroyed and fell into disrepair during the wars with Russia in the 19th century. The palace that meets you today was built in the early 2000s and was inaugurated as recently as 2013. Today, the National Museum of Lithuania is located in the castle with many interesting and modern exhibitions.
National museum – Palace of the Grand Dukes of Lithuania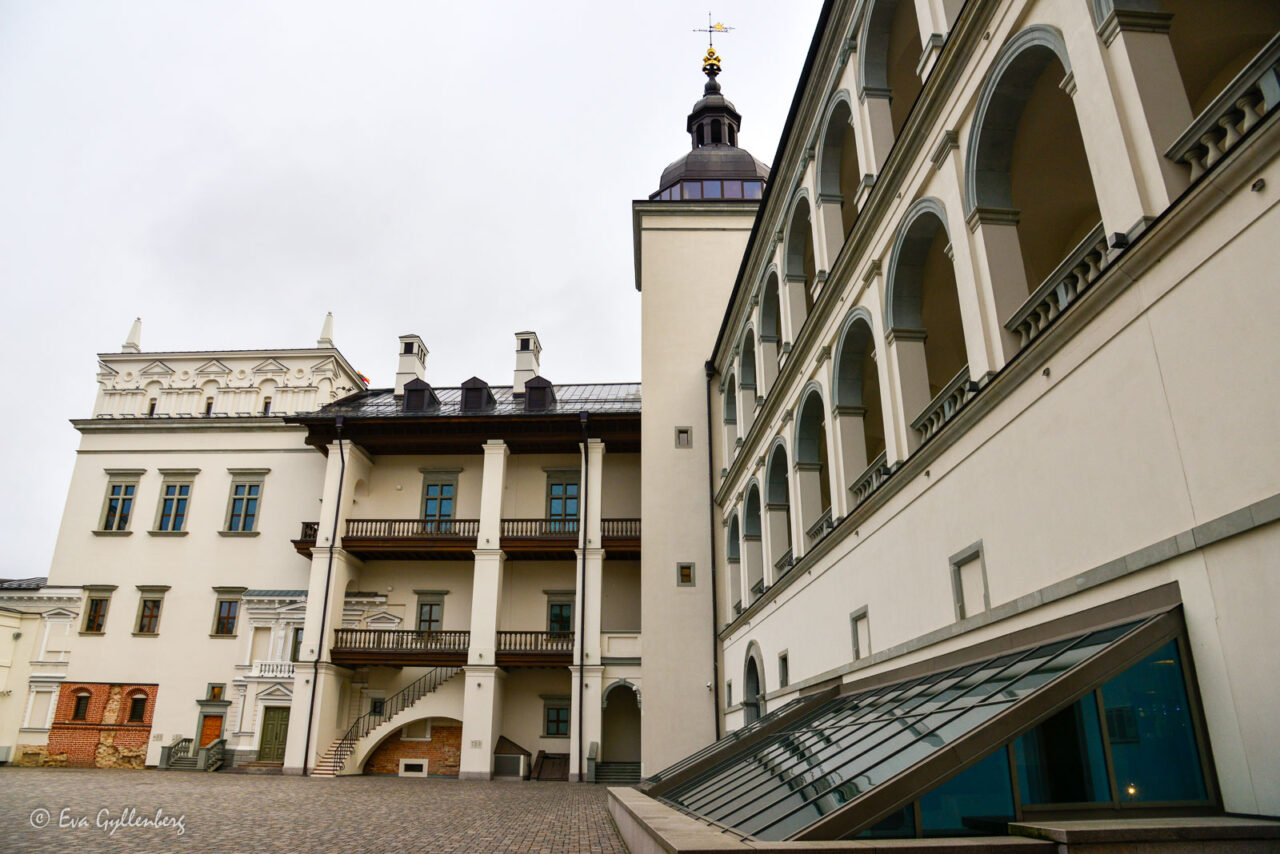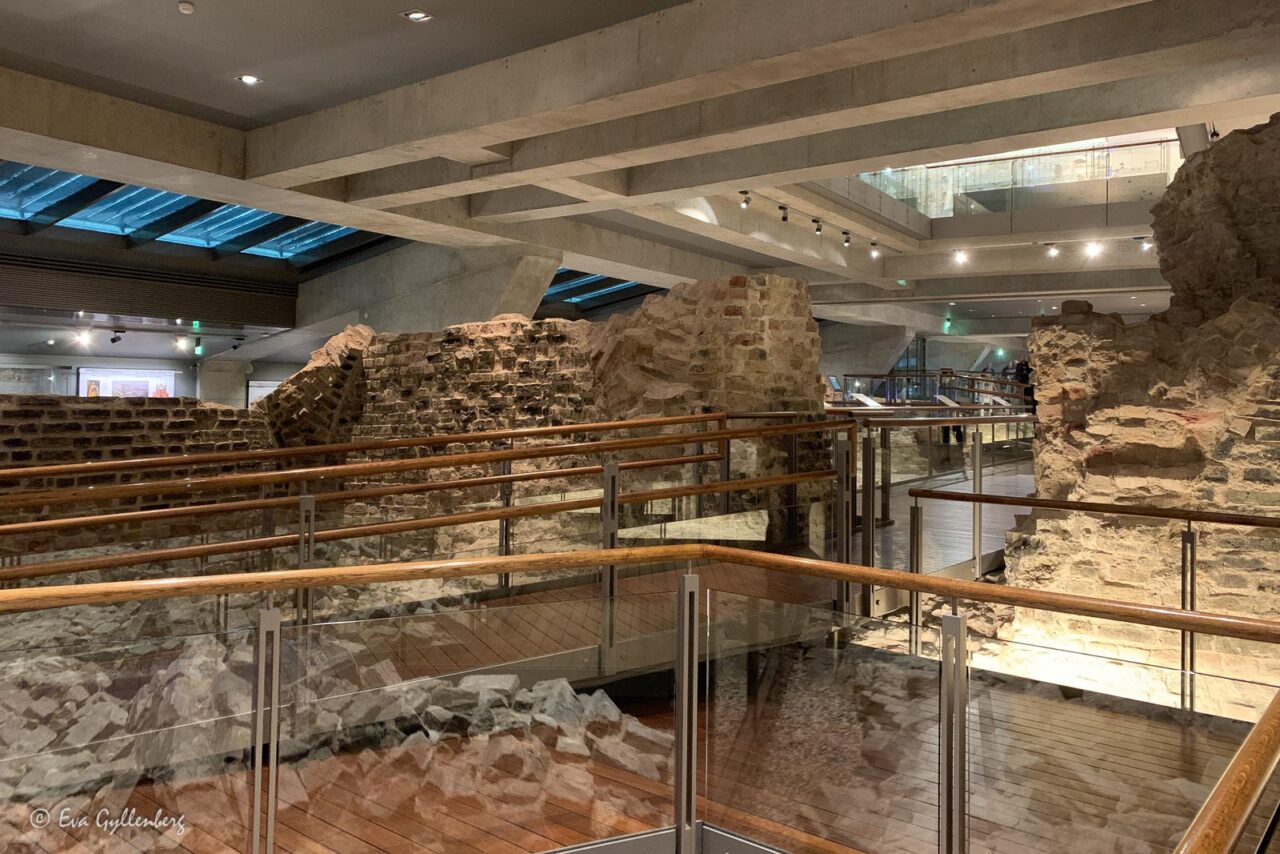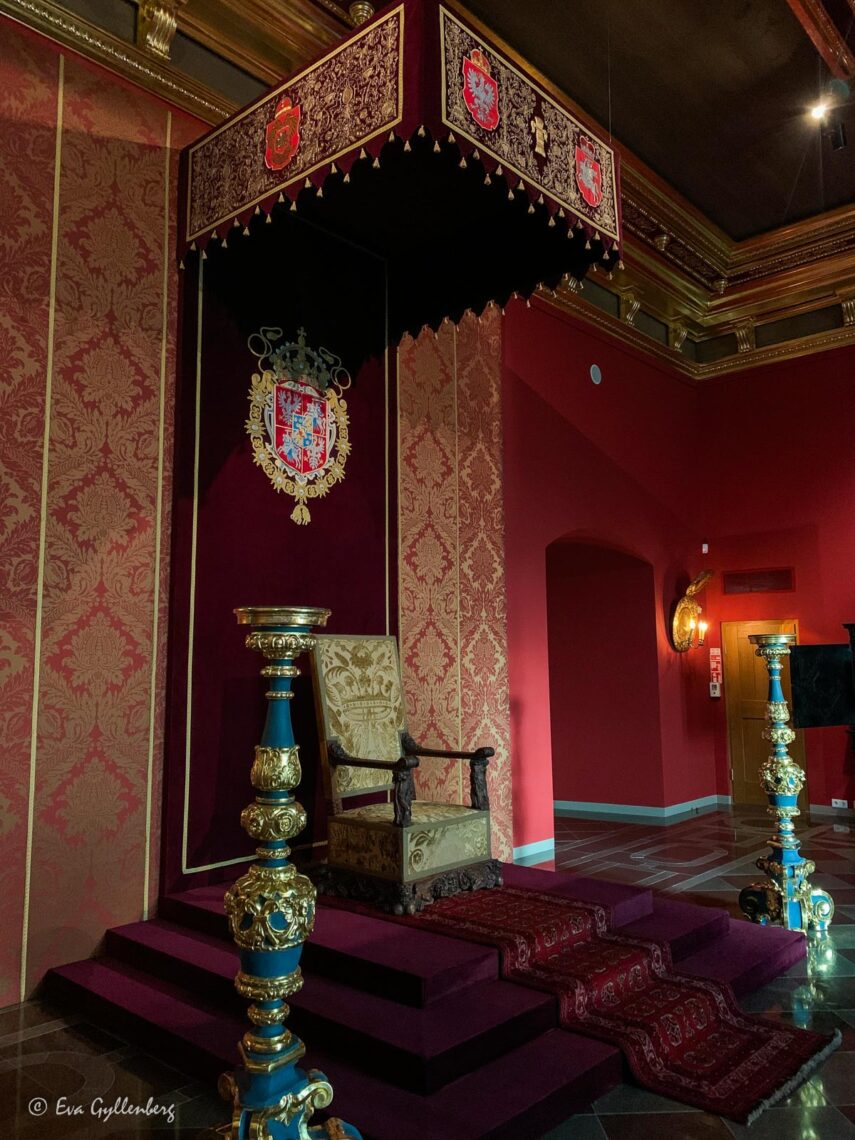 6. Hales Turgus - Farmer's Market
What better way to get to know a new city than through its markets? Halės Turgus (farmer's market) is Vilnius' oldest market, filled with exciting entrepreneurs with new ideas and old traditions. Traditional baked goods, smoked meat, flowers, well-aged cheese, vegetables, clothes and wine - everything good you need can be found here.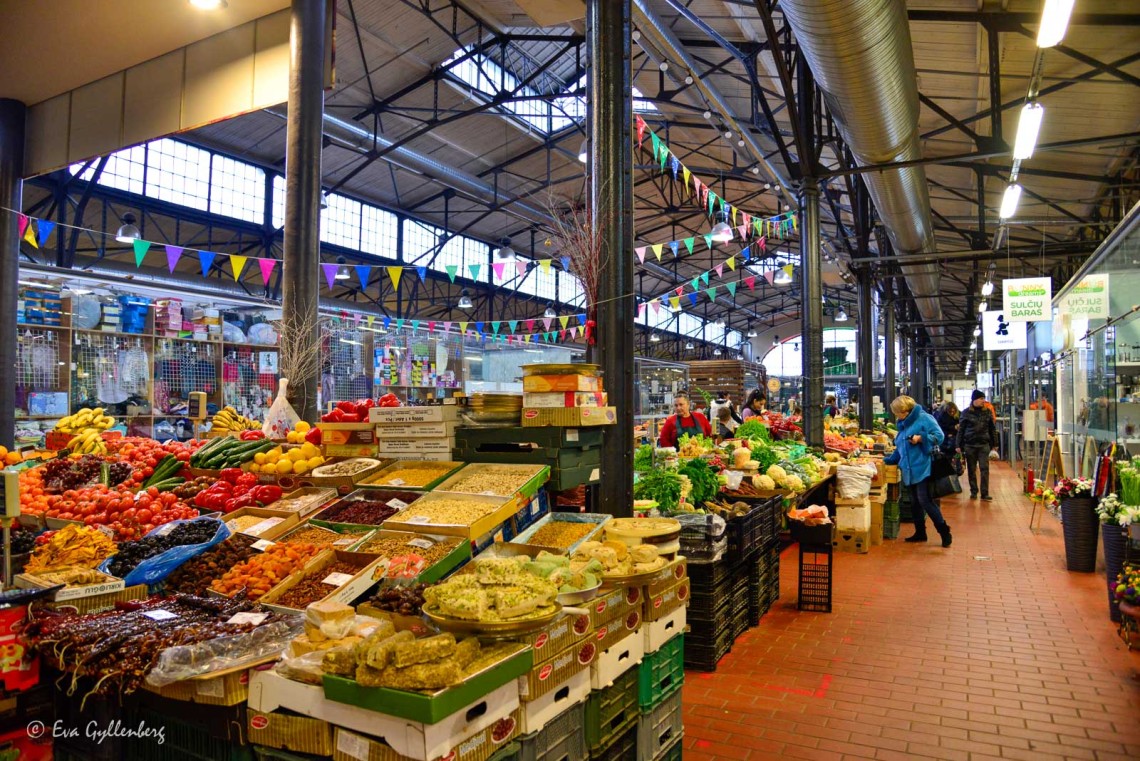 7. Constitution of the Republic of Užupis
On April 1, 1997, the residents of the district of Uzupis declared themselves as their own republic and since then the residents have had their own national anthem, their own president, their own constitution and their own currency. This is a bit of a Christiania, with many artists and bohemians and lots of street art. Maybe the houses are a bit more rickety and worn here than in the rest of the Old Town, but that's part of the charm of Uzupis. Stroll around among studios, cool cafes or award-winning restaurants. Spend half a day here, or hang out here all weekend.
Don't miss to stop and read the constitution engraved in golden signs on Paupio street - it's even in Swedish.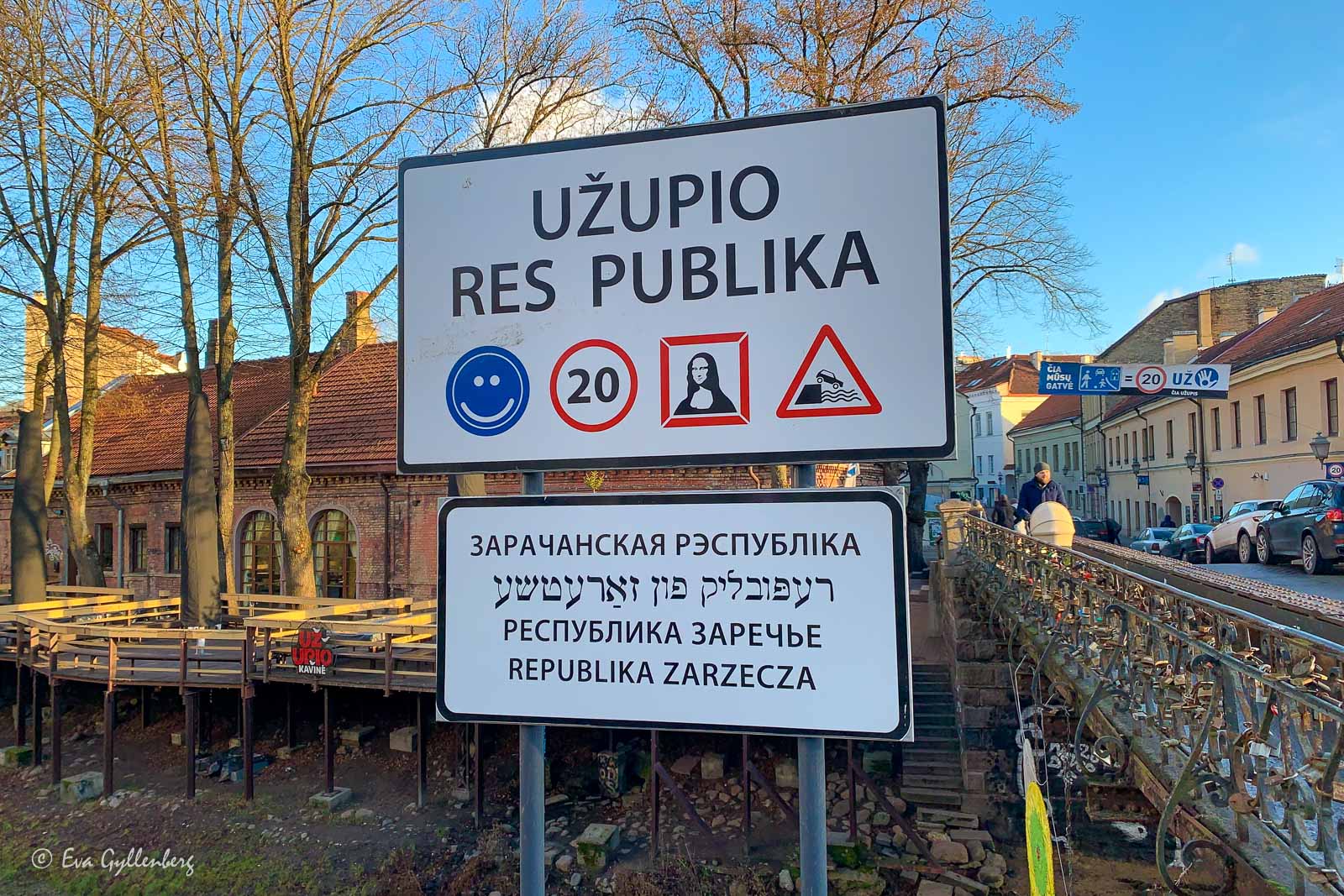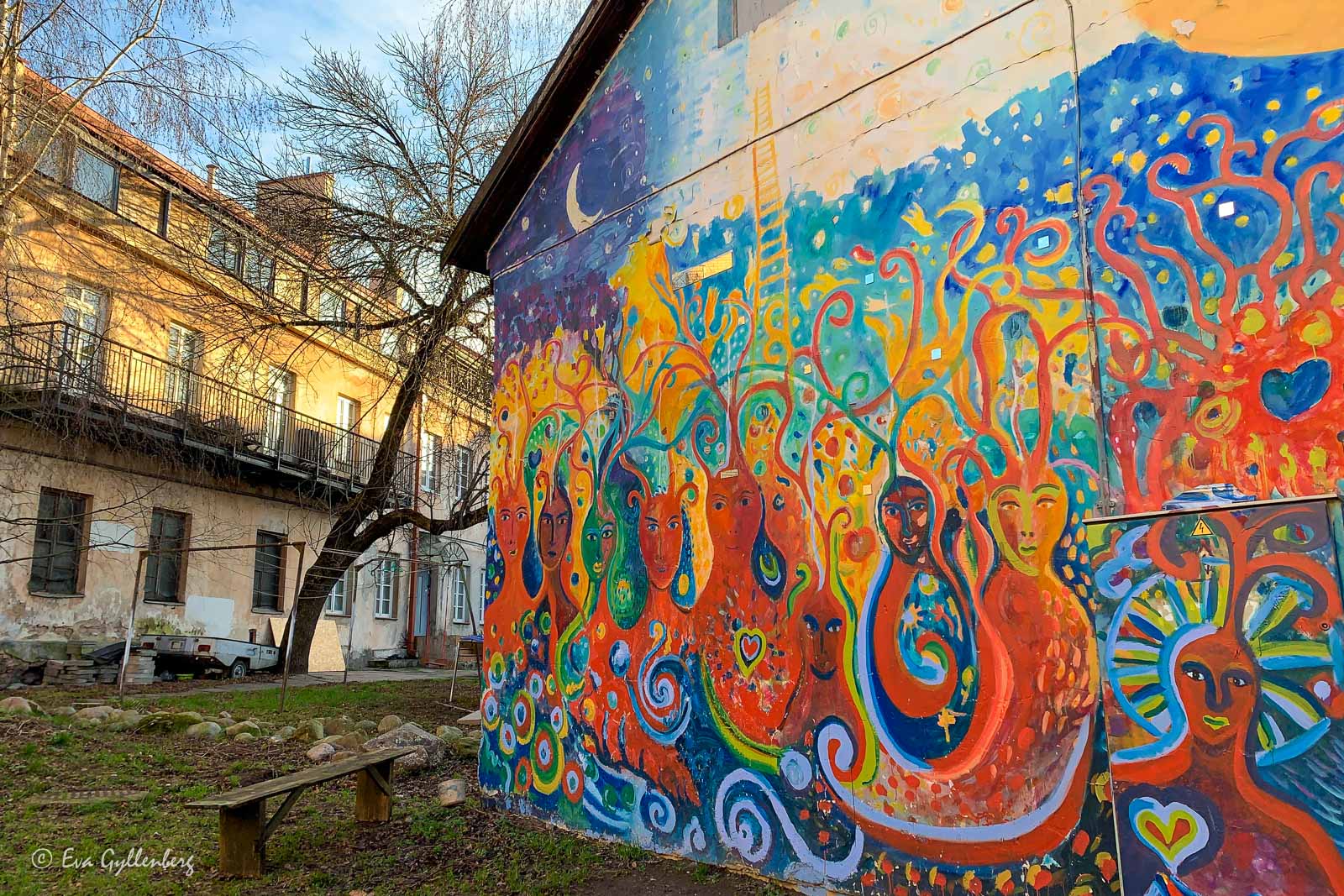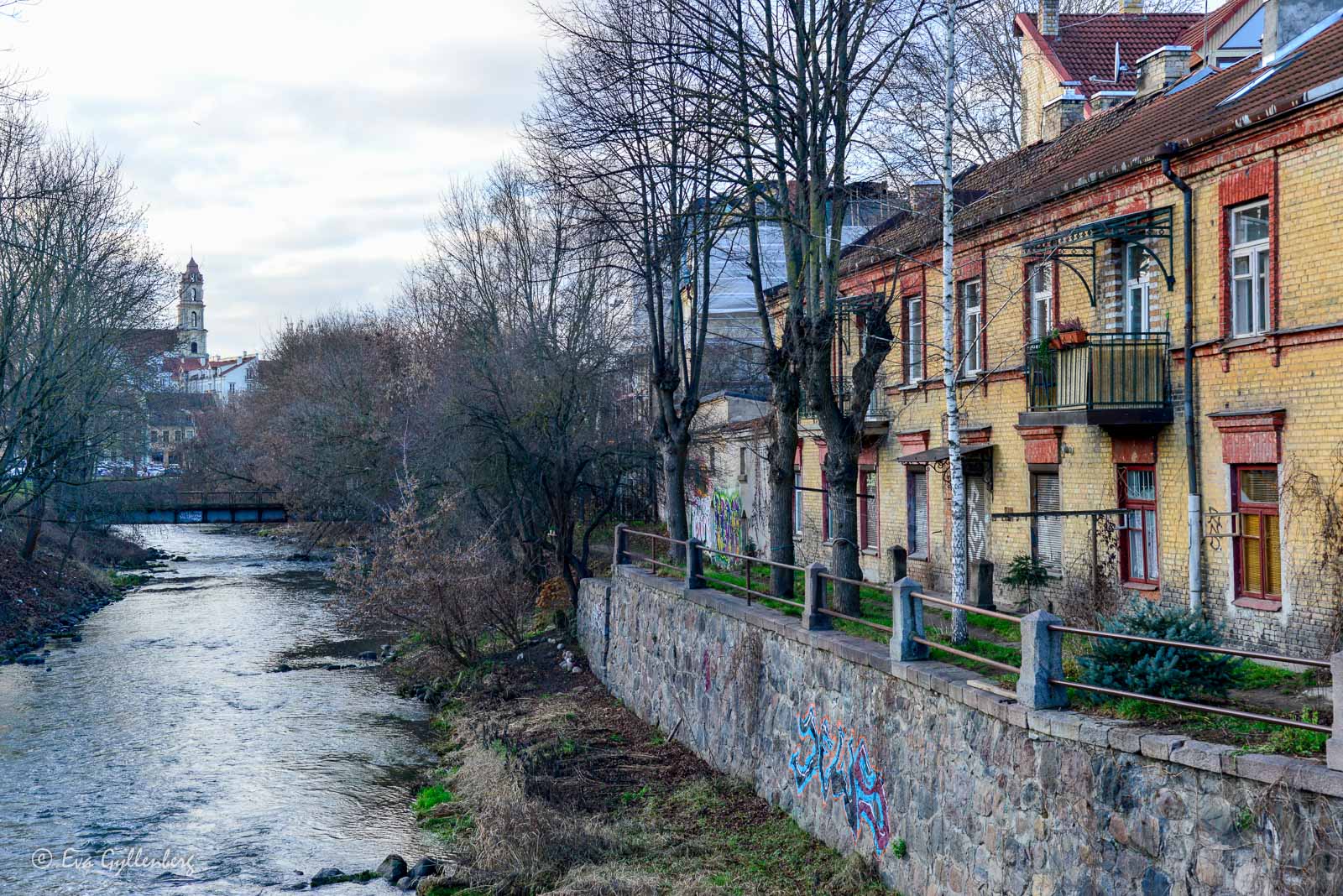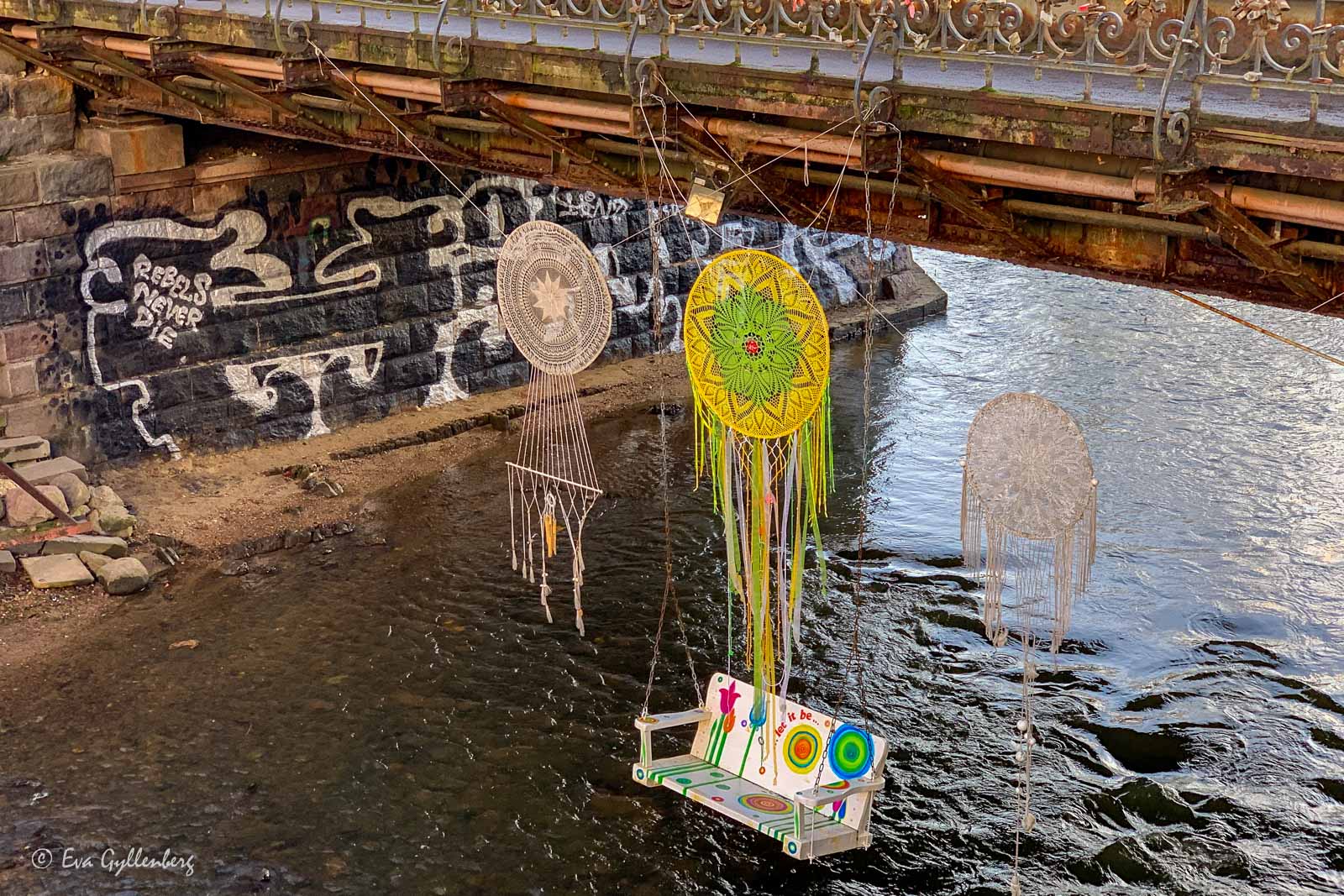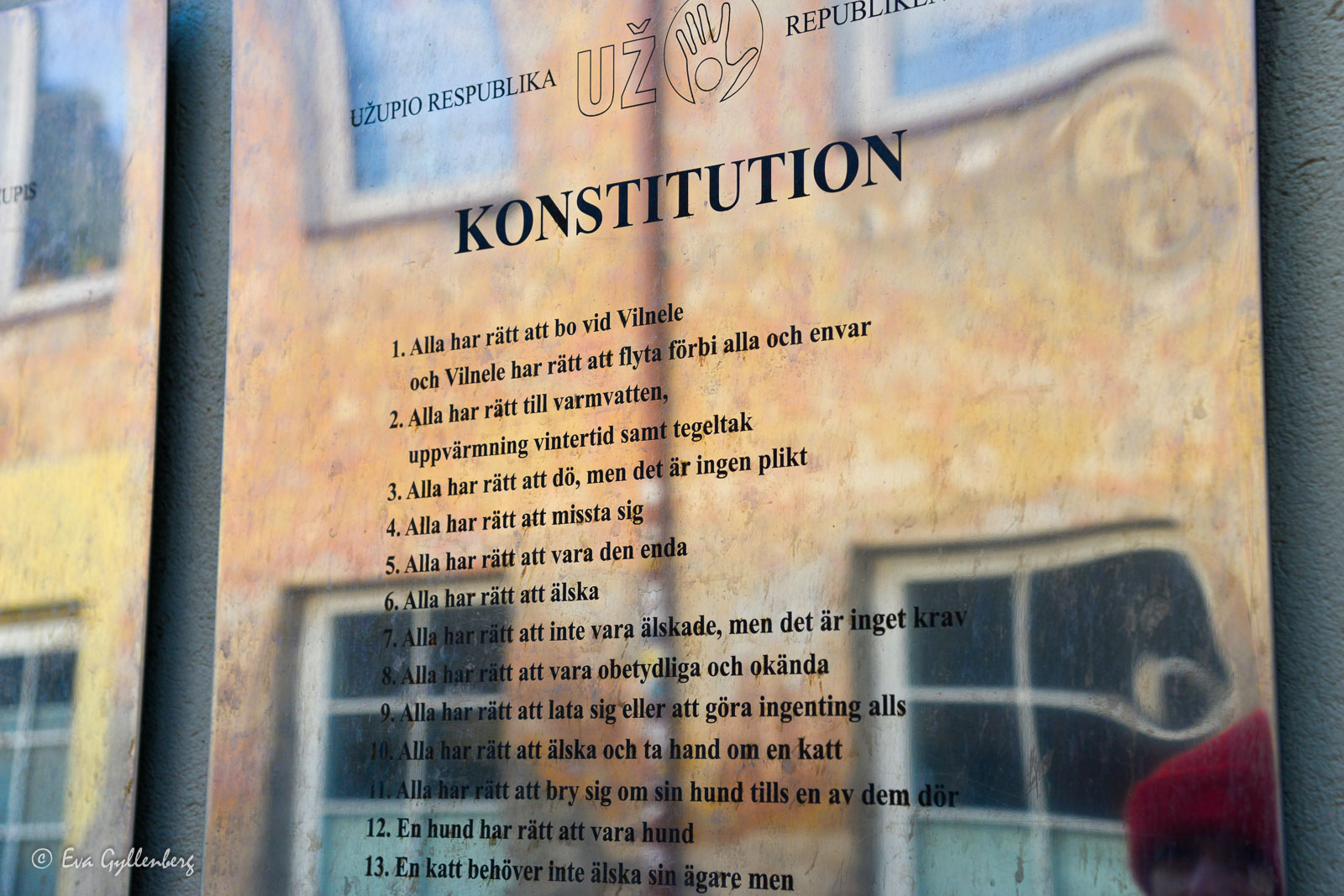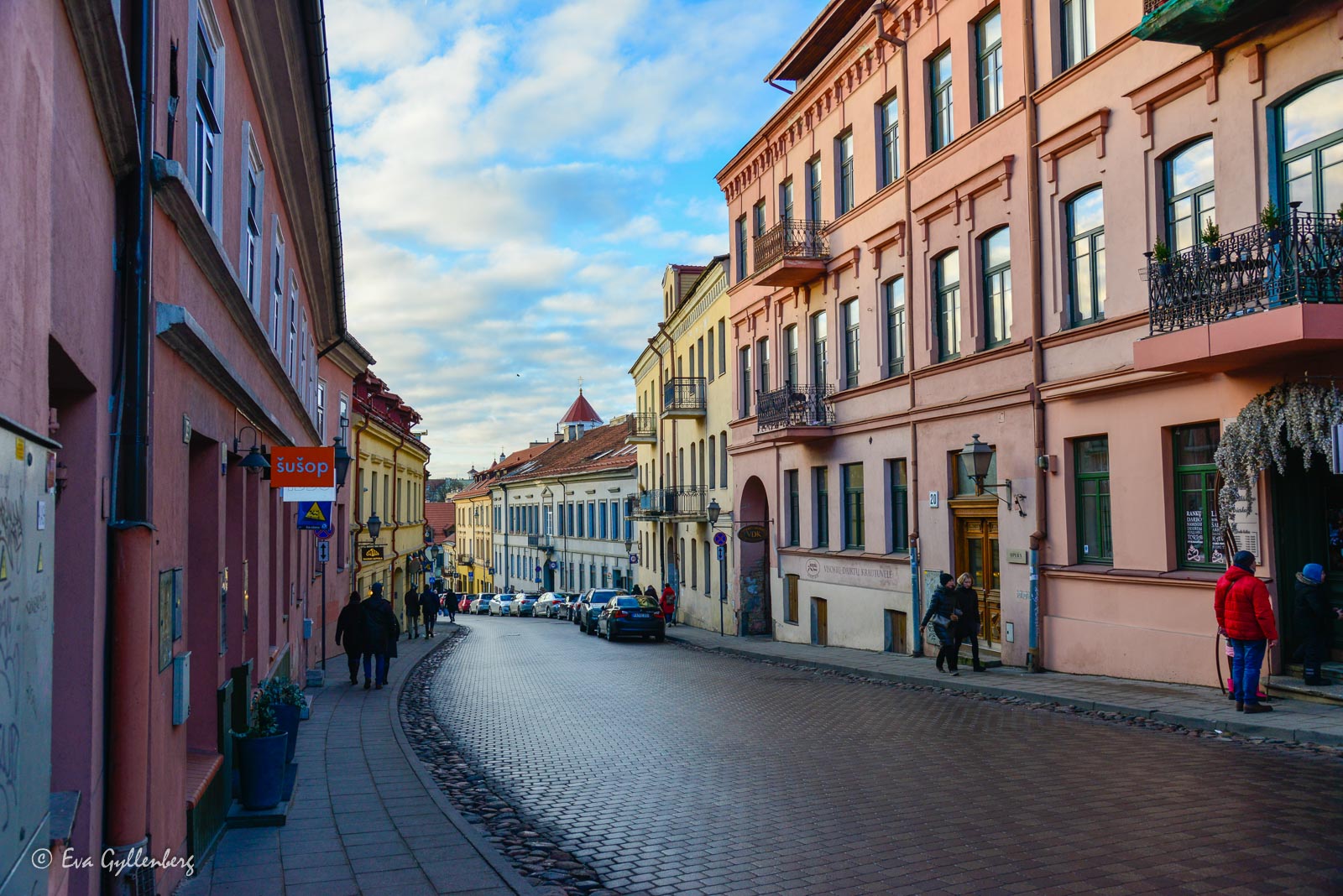 8. The lucky belly
You can almost believe that the people of Vilnius must be the happiest people in the world, with both a wishing stone and a lucky charm in the city. Good luck? What is it? In 2013, the artist Romas Kvintas erected a 40 centimeter bronze belly, which is said to bring luck and success to anyone who rubs it. Since it's free to rub on the stomach, it's just to rub on, I think? In the end, maybe it will happen! 🙂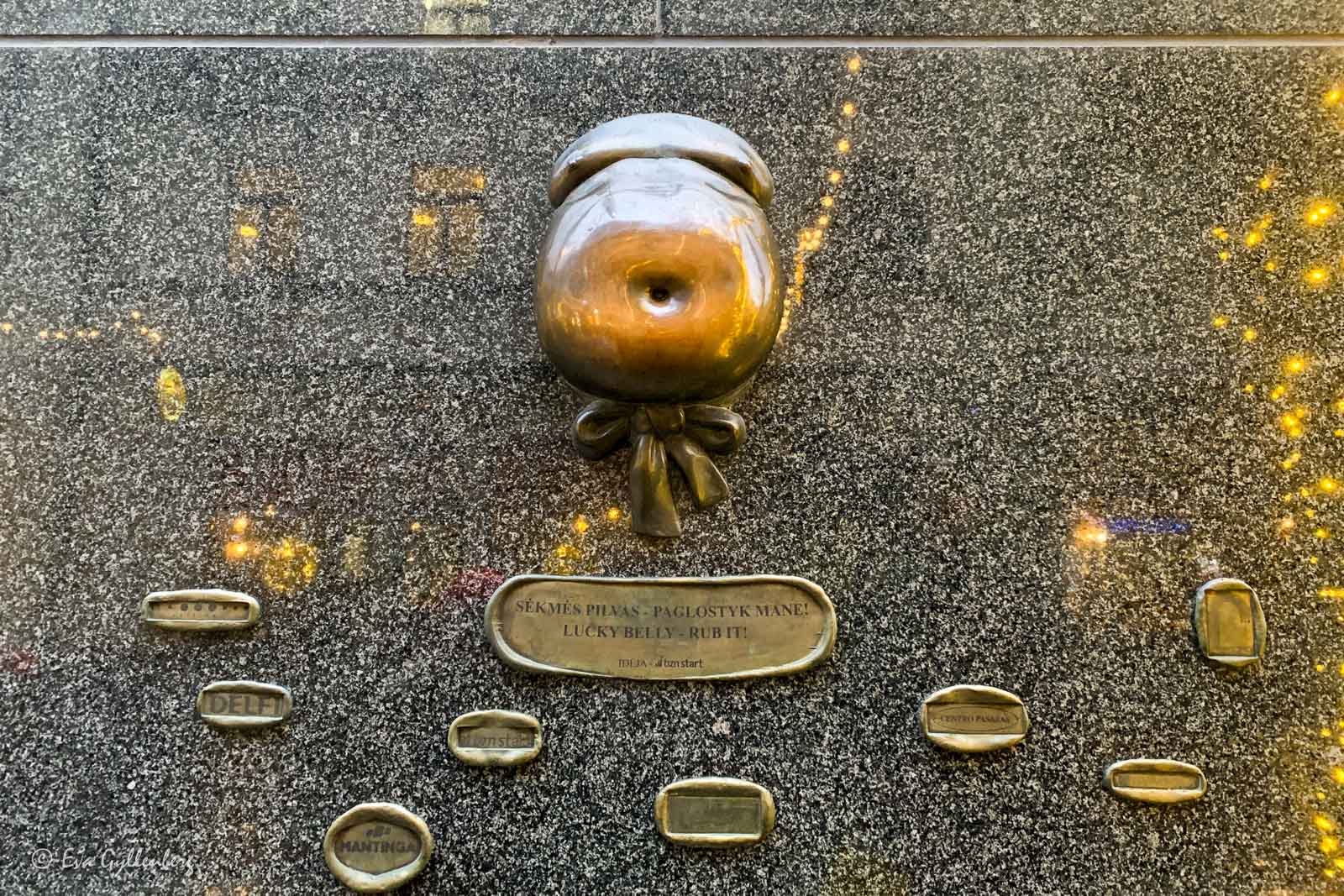 9. Museum of Occupations and Freedom Fights
I have to admit that I didn't know much about the history of Lithuania before I went to Vilnius, but at the Museum of Occupations and Freedom Fights you are thrown back to the years when Lithuania was occupied by the Soviet Union. In the museum (which is an old KGB building) Lithuanian freedom fighters were held captive (and executed) from 1940 until August 1991. In the museum you will hear their story.
If any of you would recognize the environments, parts of the TV series Chernobyl are recorded here at the museum.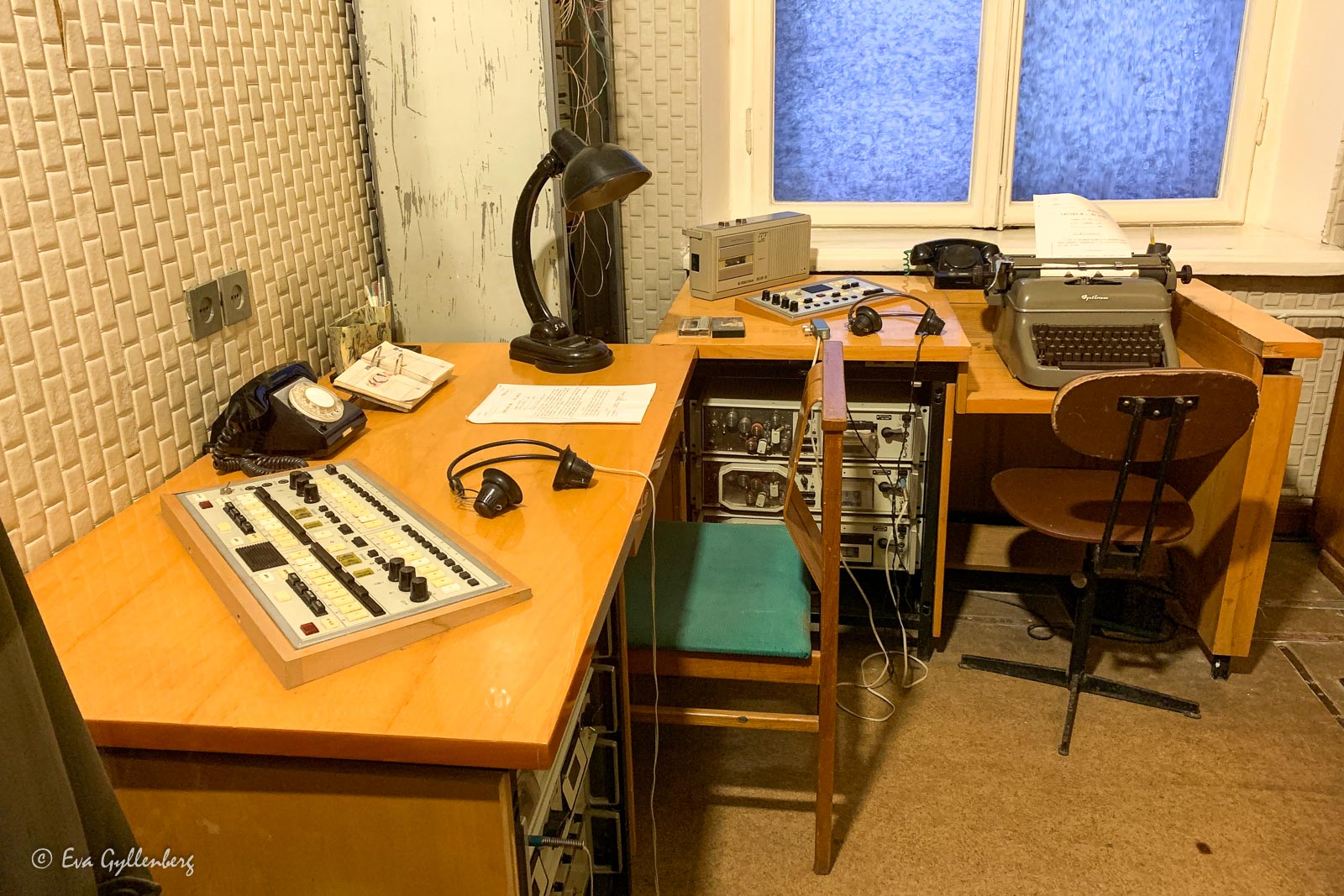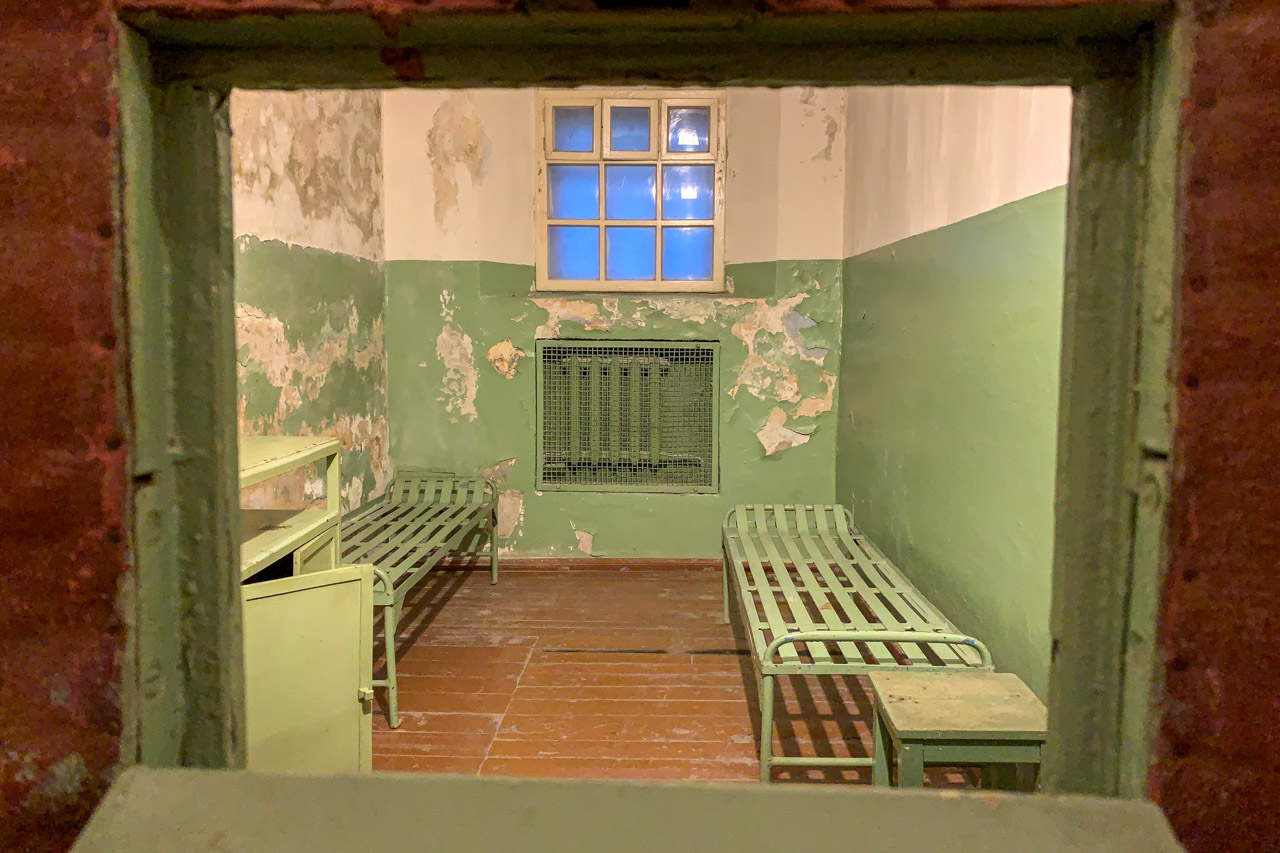 ---
10. The street art
The world-famous graffiti of the Russian and American presidents kissing is now a thing of the past, but Vilnius is a city filled with street art by both local and international artists. Although street art has a knack of disappearing and being reborn, the map of the artworks from the Vilnius Tourist Office is very helpful. Follow it as a day hike, or discover art where you least expect it.
Brochure with map of Vilnius street art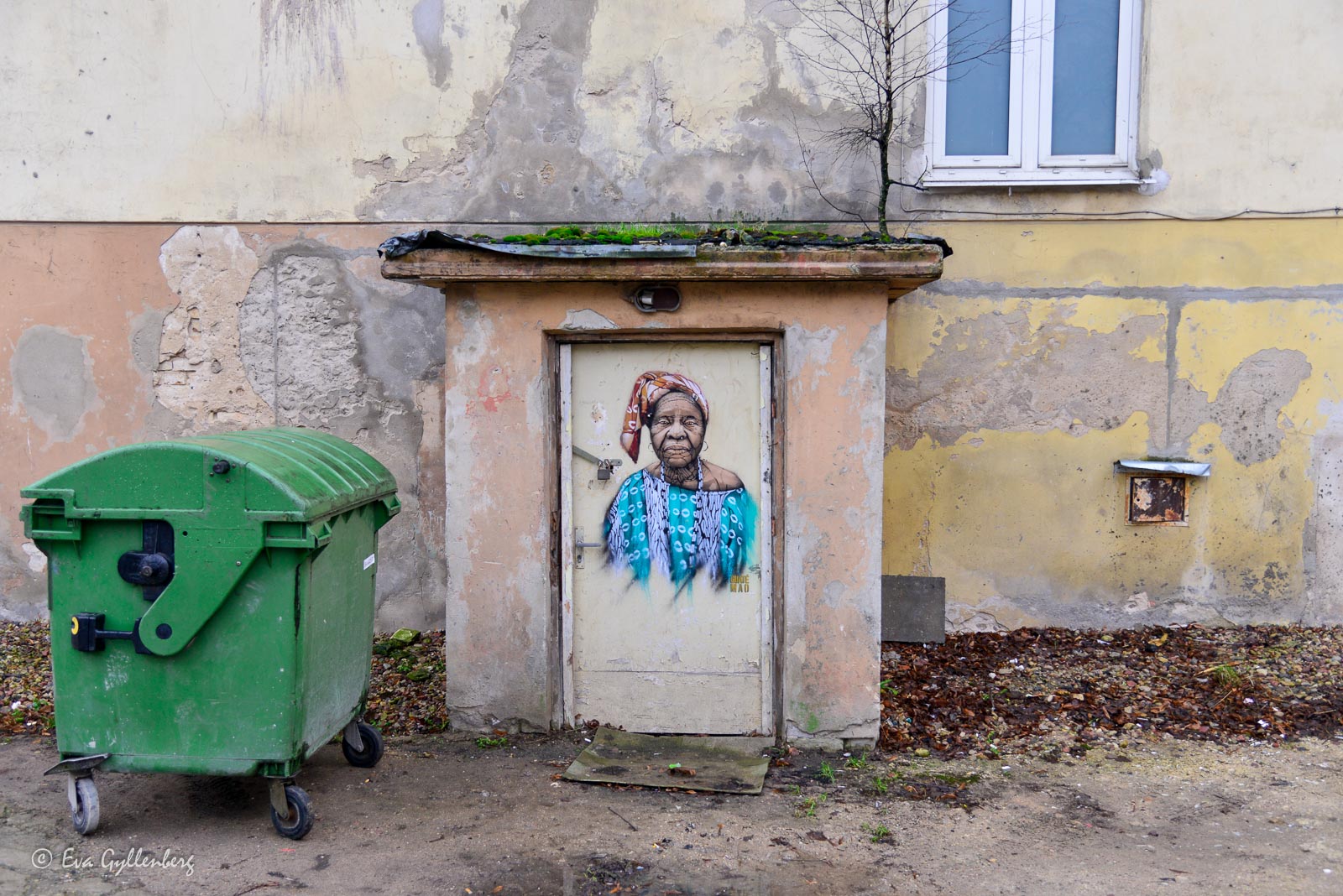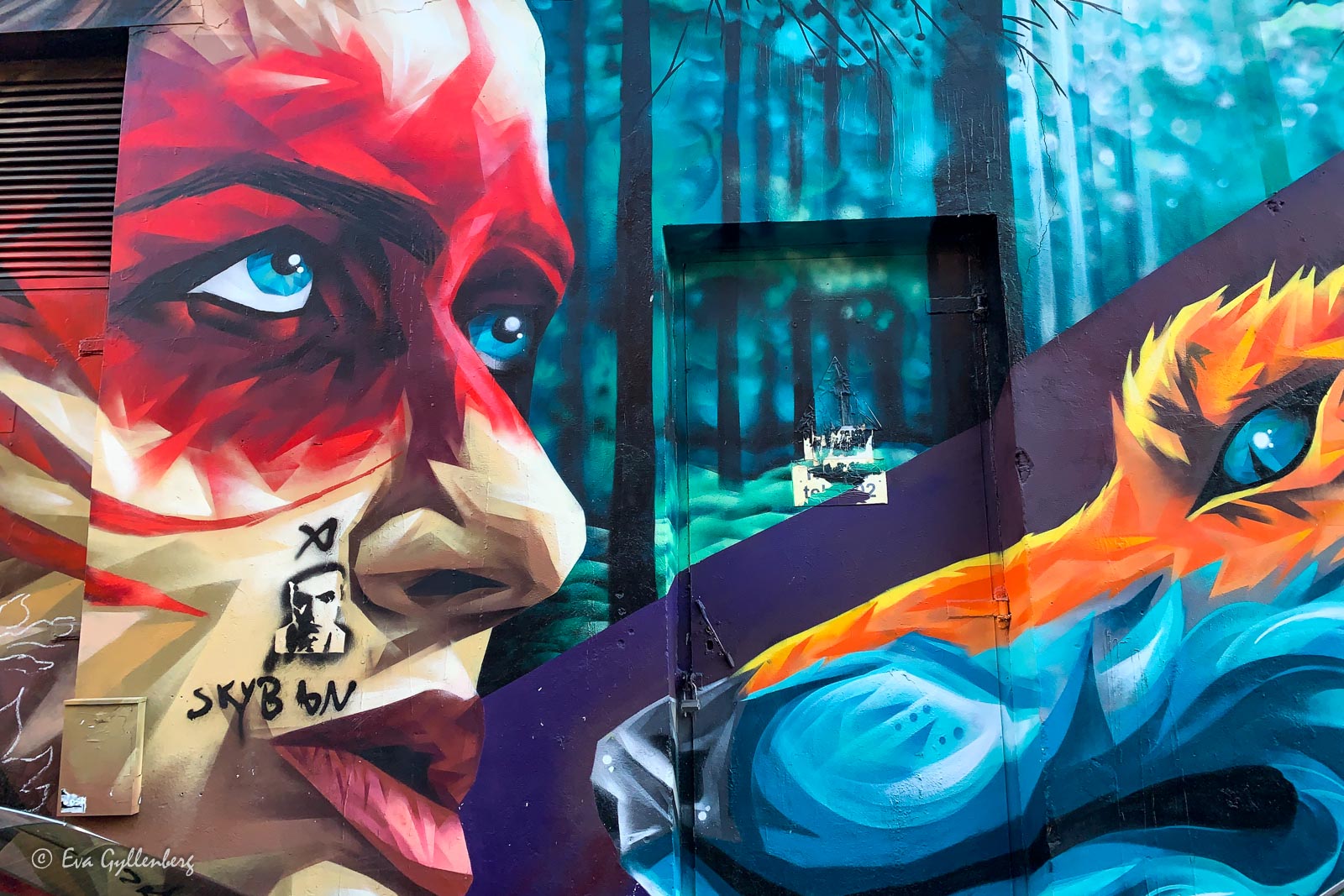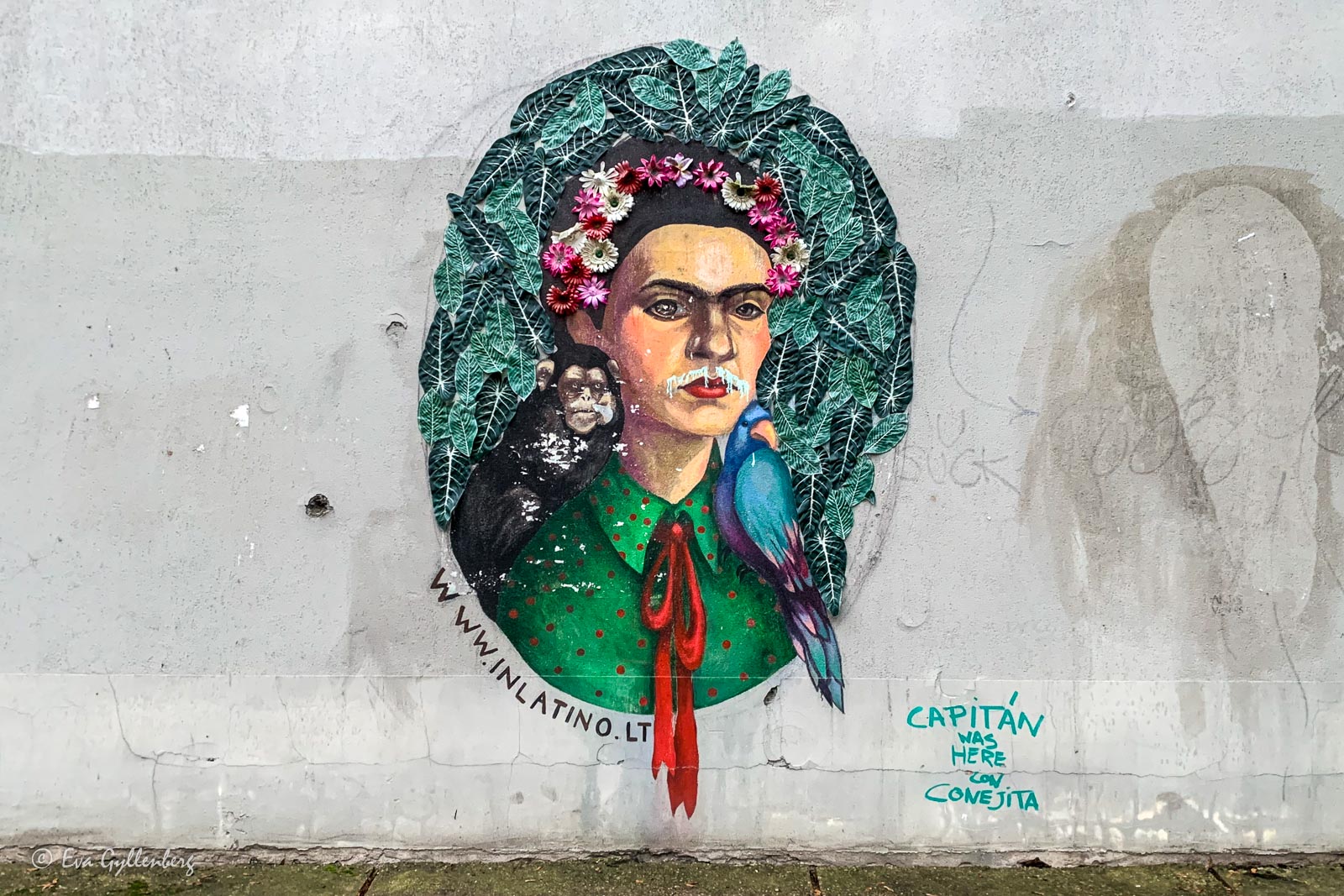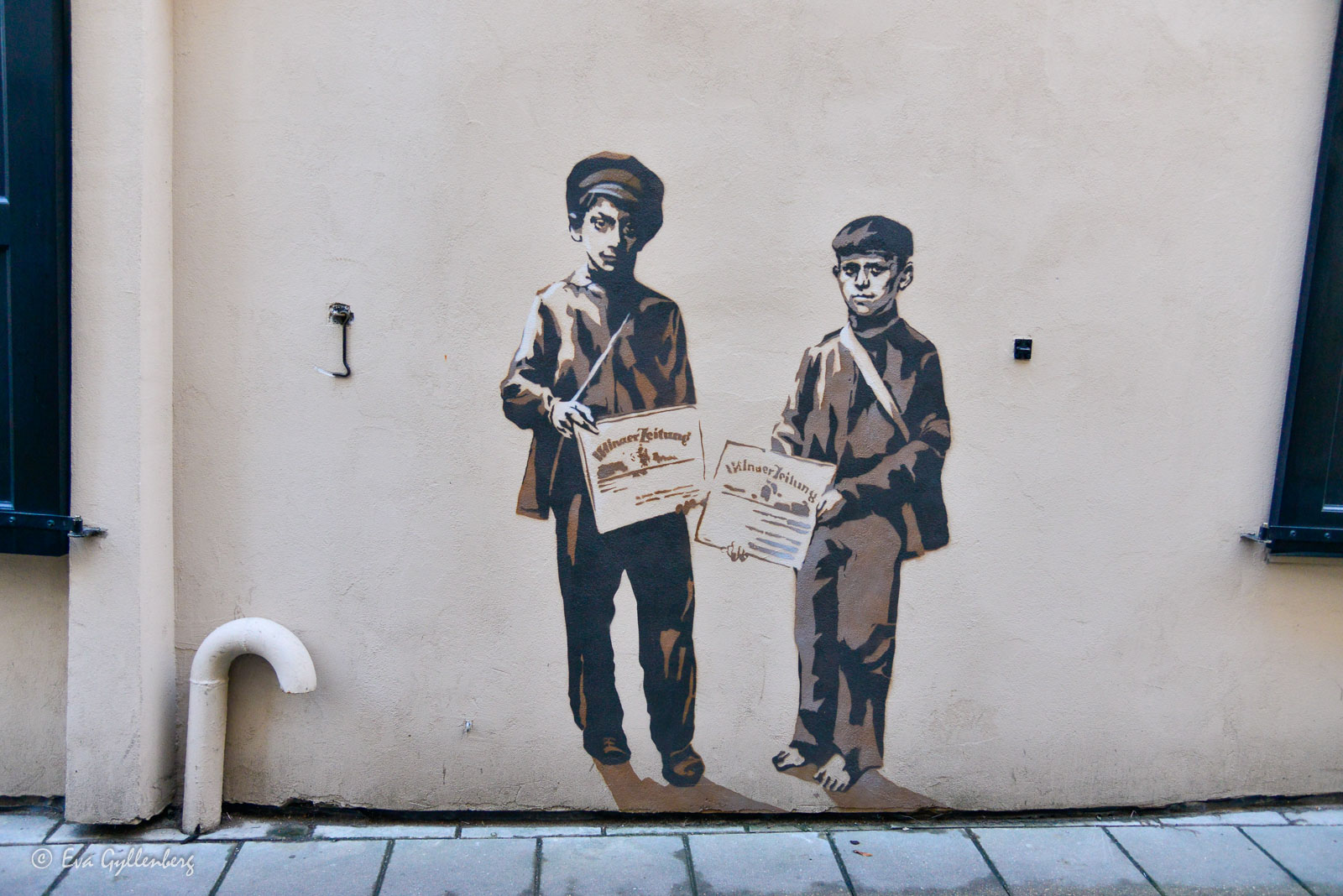 11. Literatų Gatvė
In 2009, a number of local artists thought it was time to give Literature Street in Vilnius a little more culture and art. Today there are over 200 literary works of art in the alley, in all possible materials and sizes. An alley to stroll very slowly and look at all the details.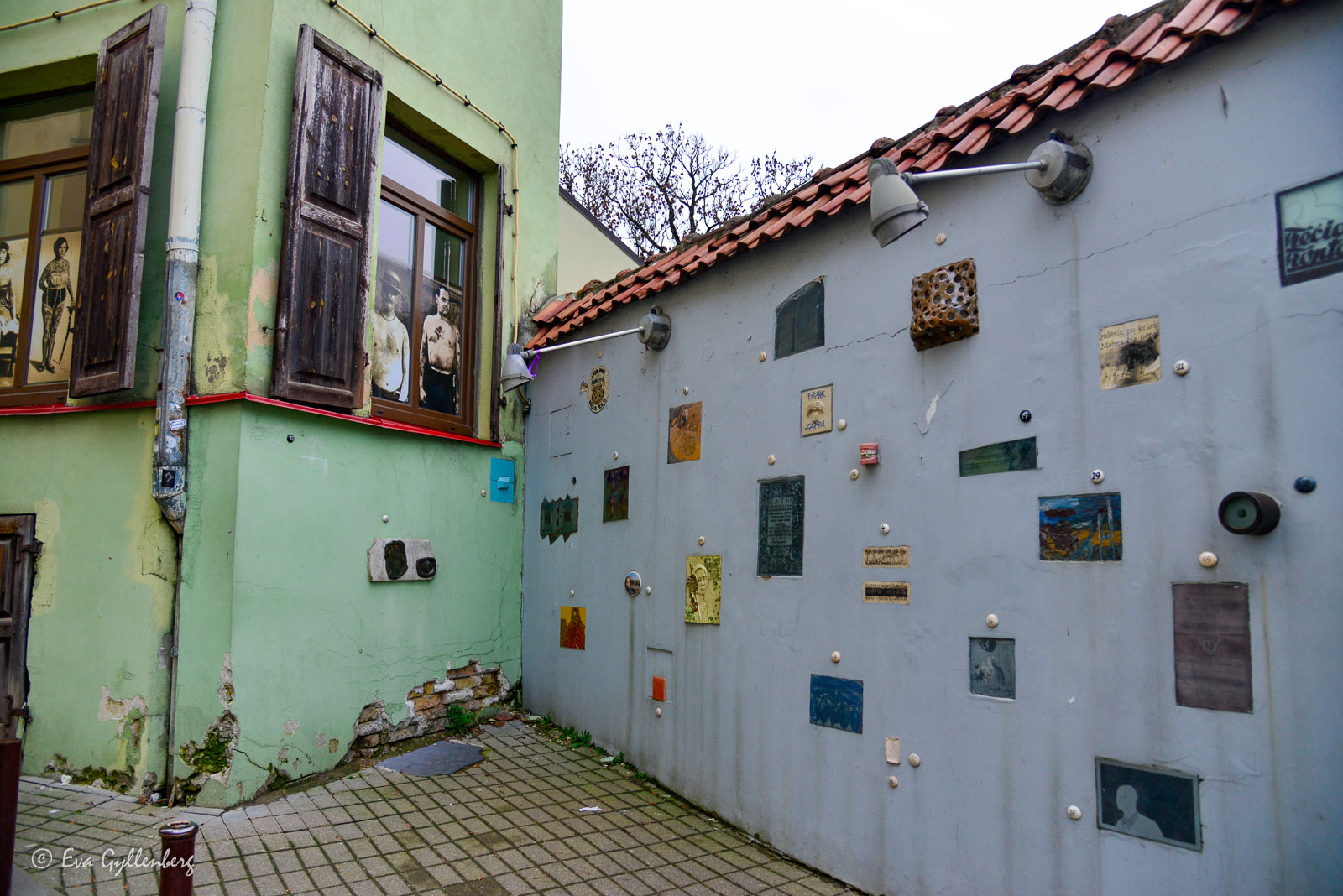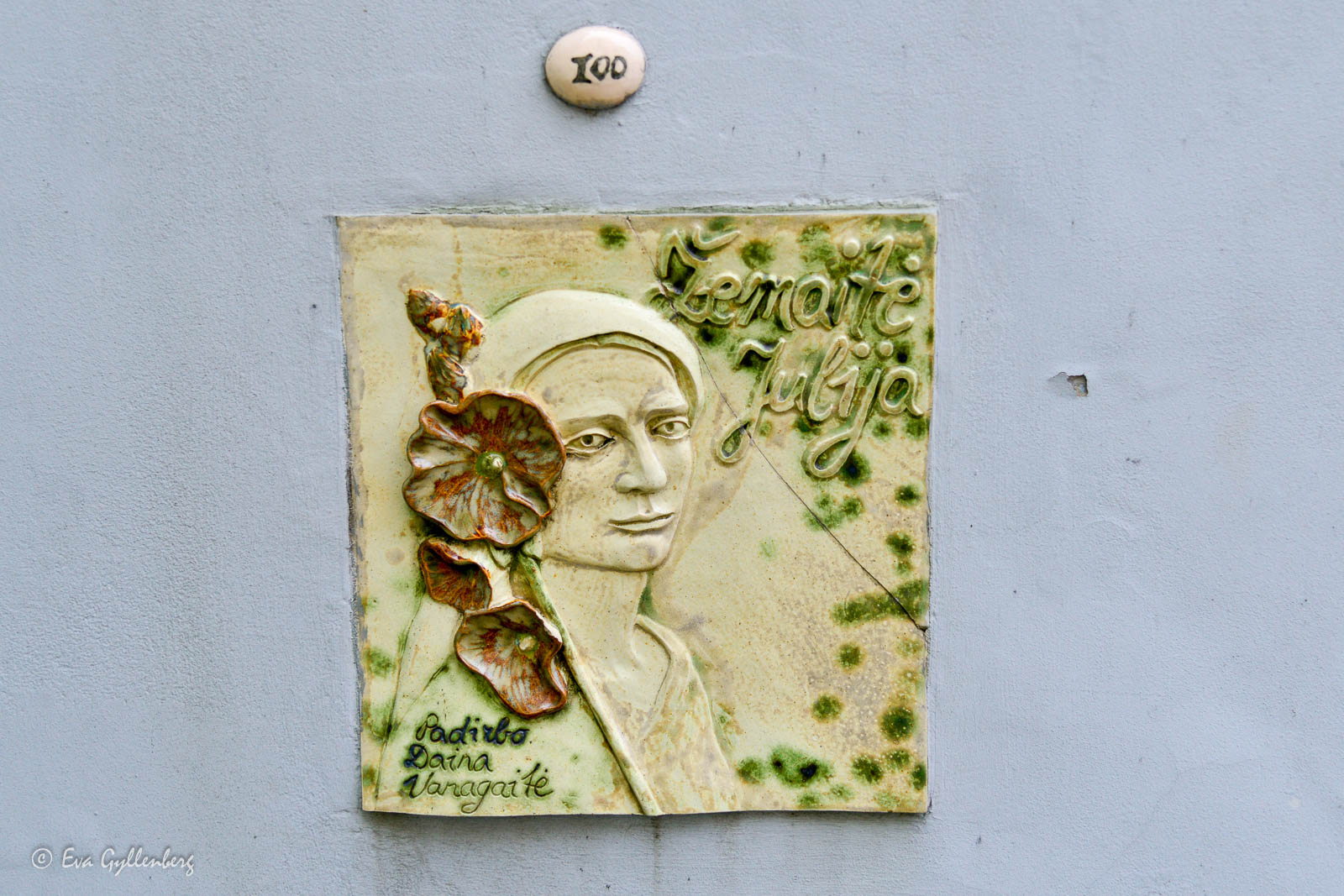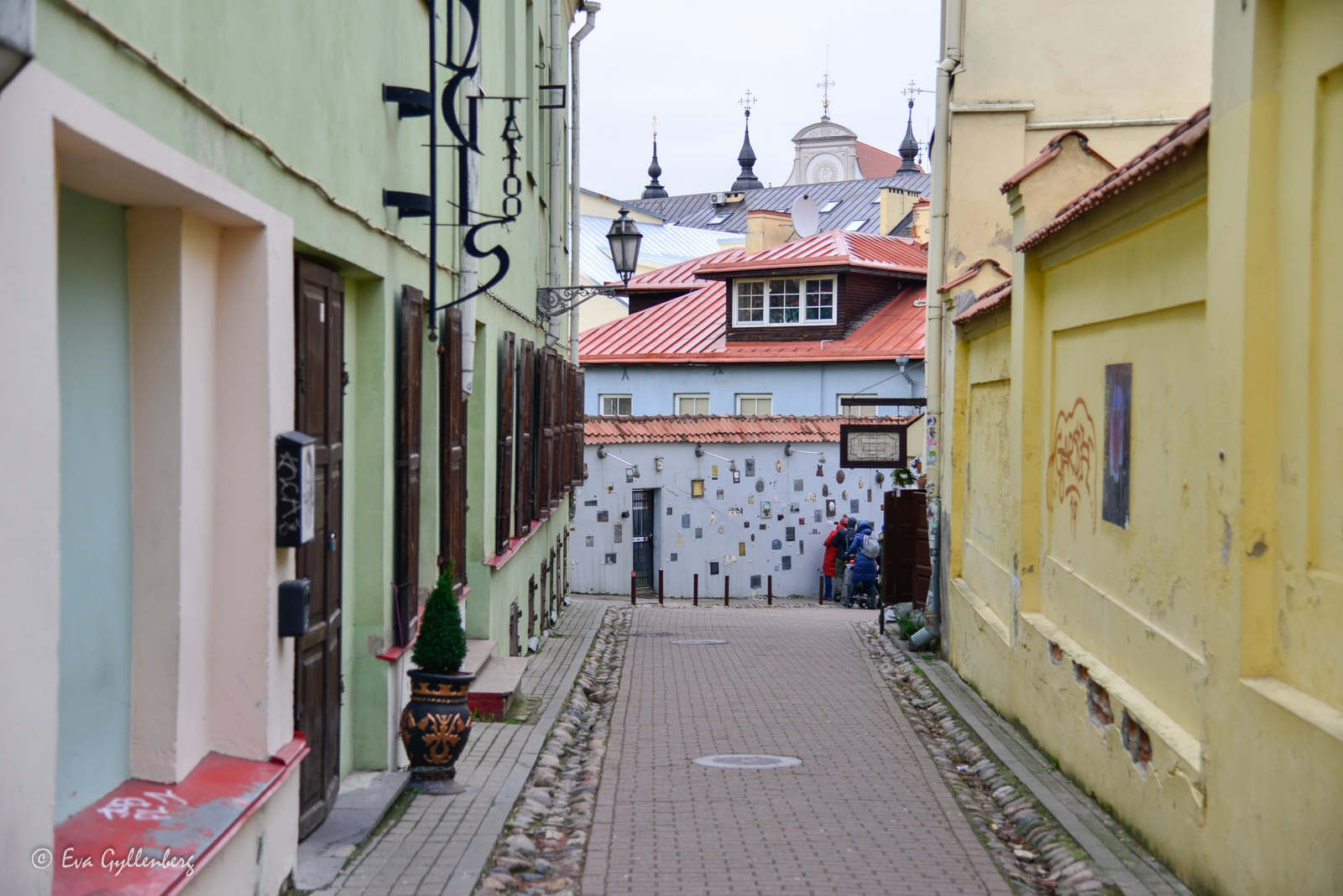 12. Christmas markets
The last tip on the list – but perhaps also the coziest!
From early December to early January, Vilnius squares are lit up with Christmas markets. House facades are decorated in abundance with lights and glittering ornaments and unlike the overcrowded large Christmas markets in central Europe, Vilnius is still relatively quiet and homely.
You will find the largest Christmas market at Katedraltorget (Kathedros aikštė), which is a symphony of beautiful Christmas lights and cozy little wooden houses. Here you will find everything from sweets to strong hot drinks, wooden figures and handicrafts. The Town Hall Square (Rotušės aikštė) Christmas market is "indoors" in modernist igloos with slightly finer crafts, perfect if it's a cold winter.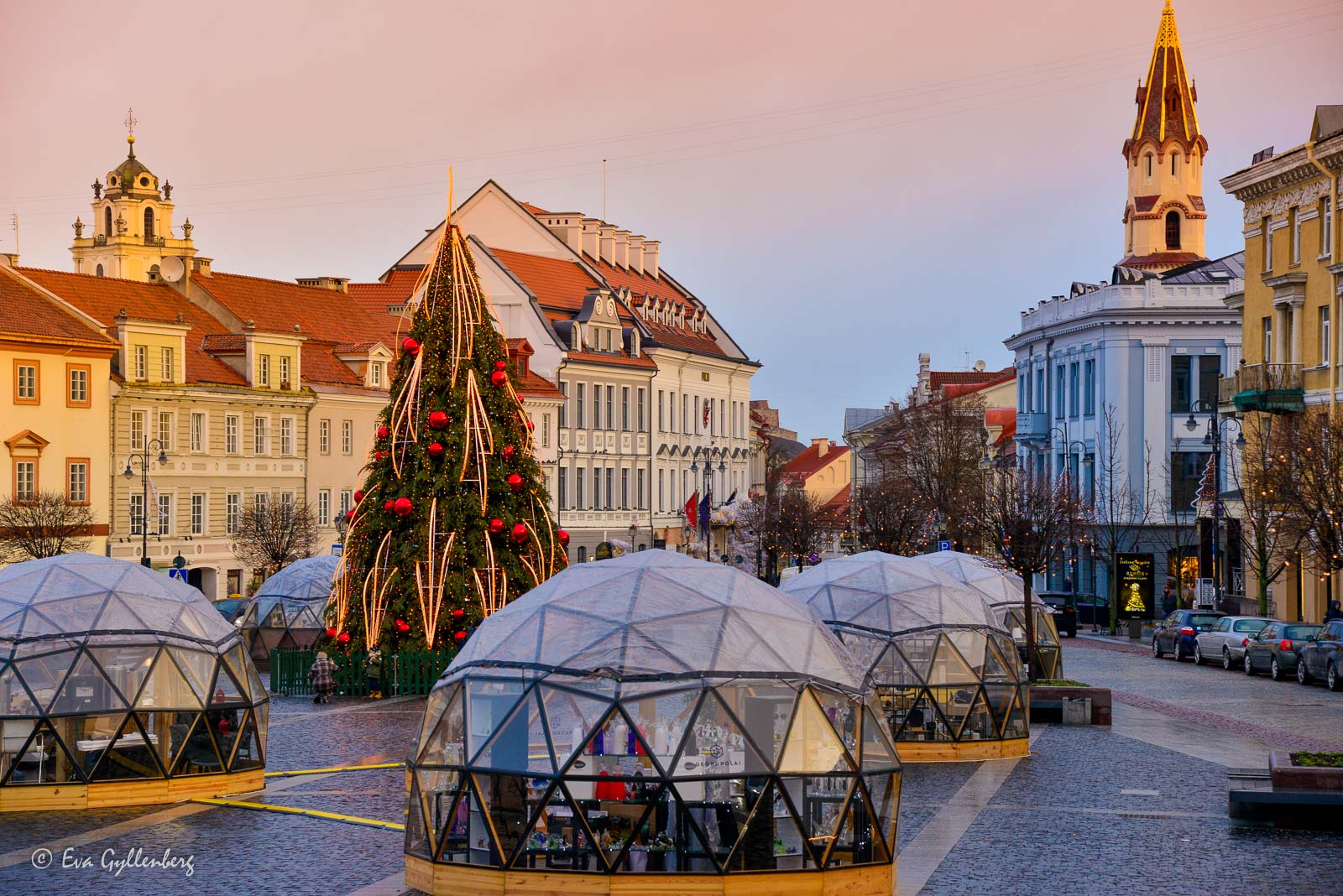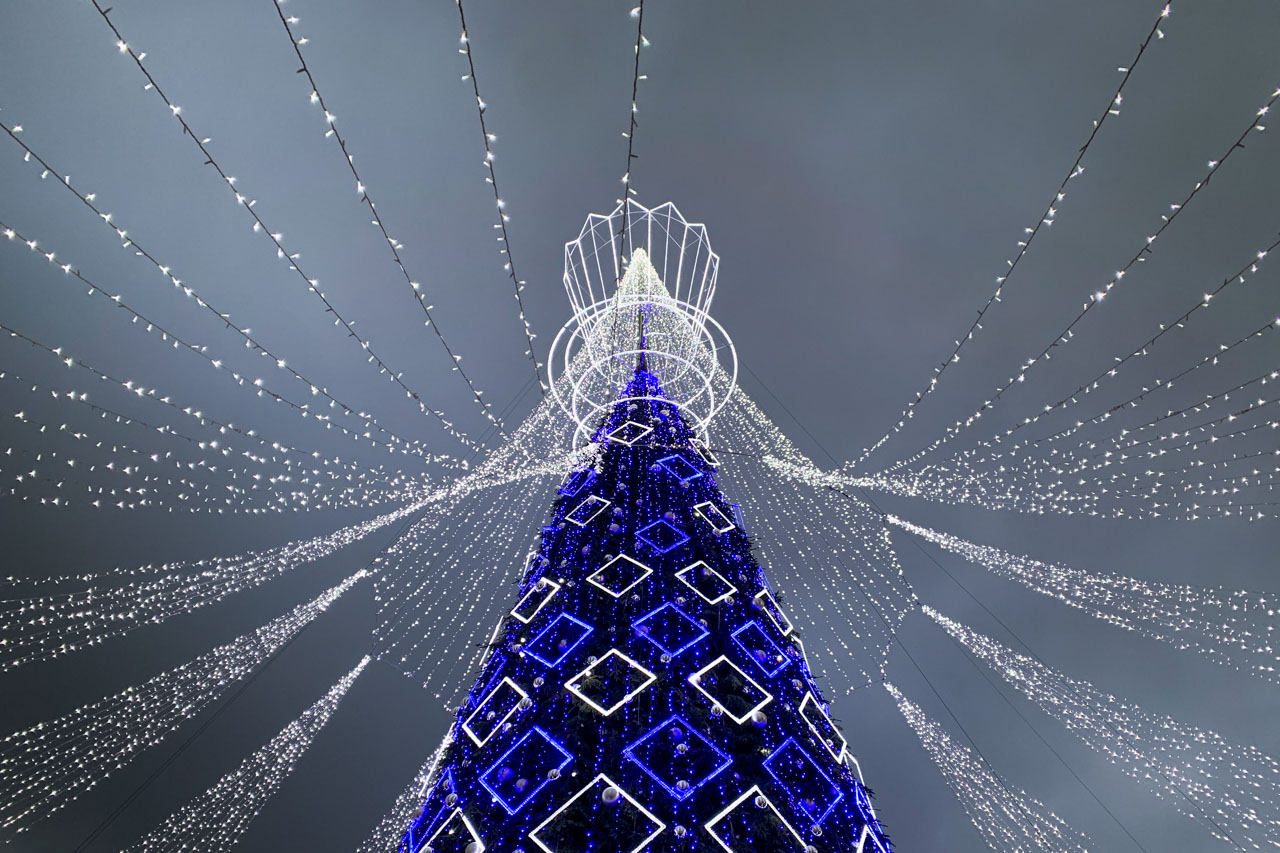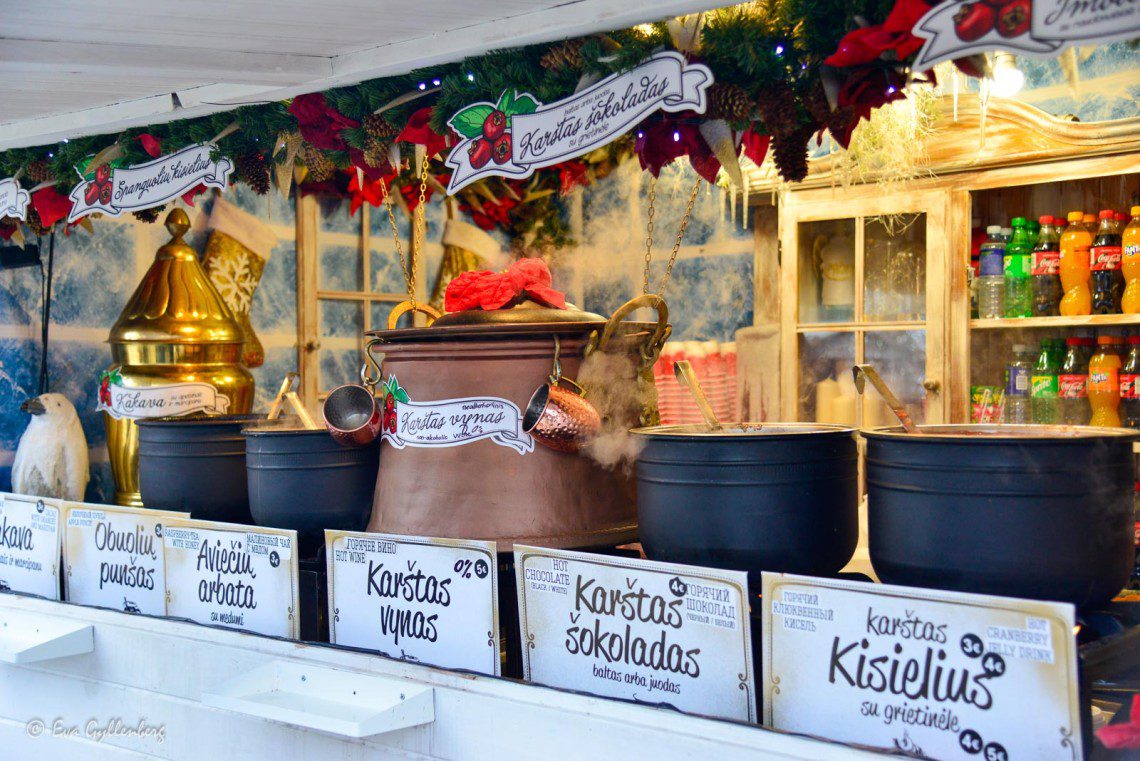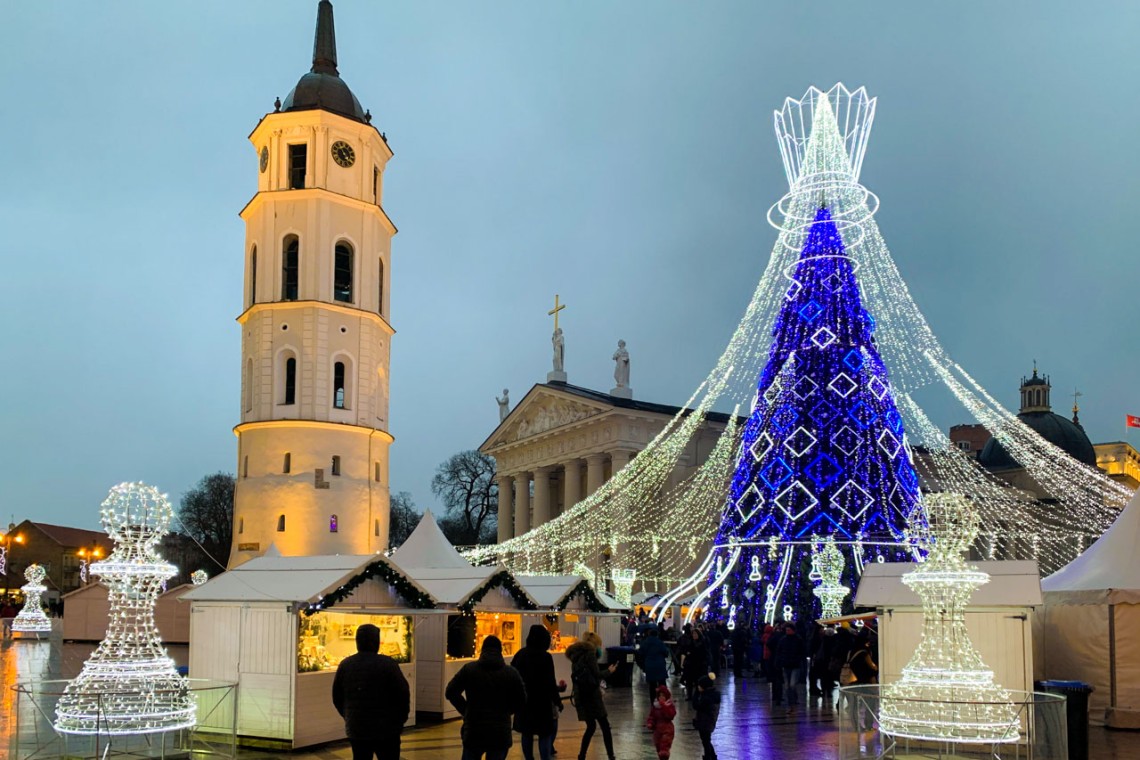 Do you want to read more about Vilnius?
Look into my Vilnius page or download guides at Vilnius official website. Especially you should download Vilnius mini guide.
Want to read more of my travel tips? do not forget to like Rucksack on Facebook or pin the post on Pinterest!
Have you been here? What did you think of the destination?
Been there - didn't like it!
0
Not keen at all to go here!
0
Eva Gyllenberg
Travel blogger, gastronaut, photographer and family adventurer with over 55 countries in his luggage. Eva loves trips that include beautiful nature, hiking boots and well-cooked food. On the travel blog Rucksack she takes you to all corners of the world with the help of her inspiring pictures and texts.