Some cities have the thankless role of being a place you just stop at on the way to somewhere else. In nice brochures, such cities may have been given the nice title "the gate". One of Liguria's "gates" is Santa Margherita. The gateway to Portofino. That city that everyone passes by, but no one really visits.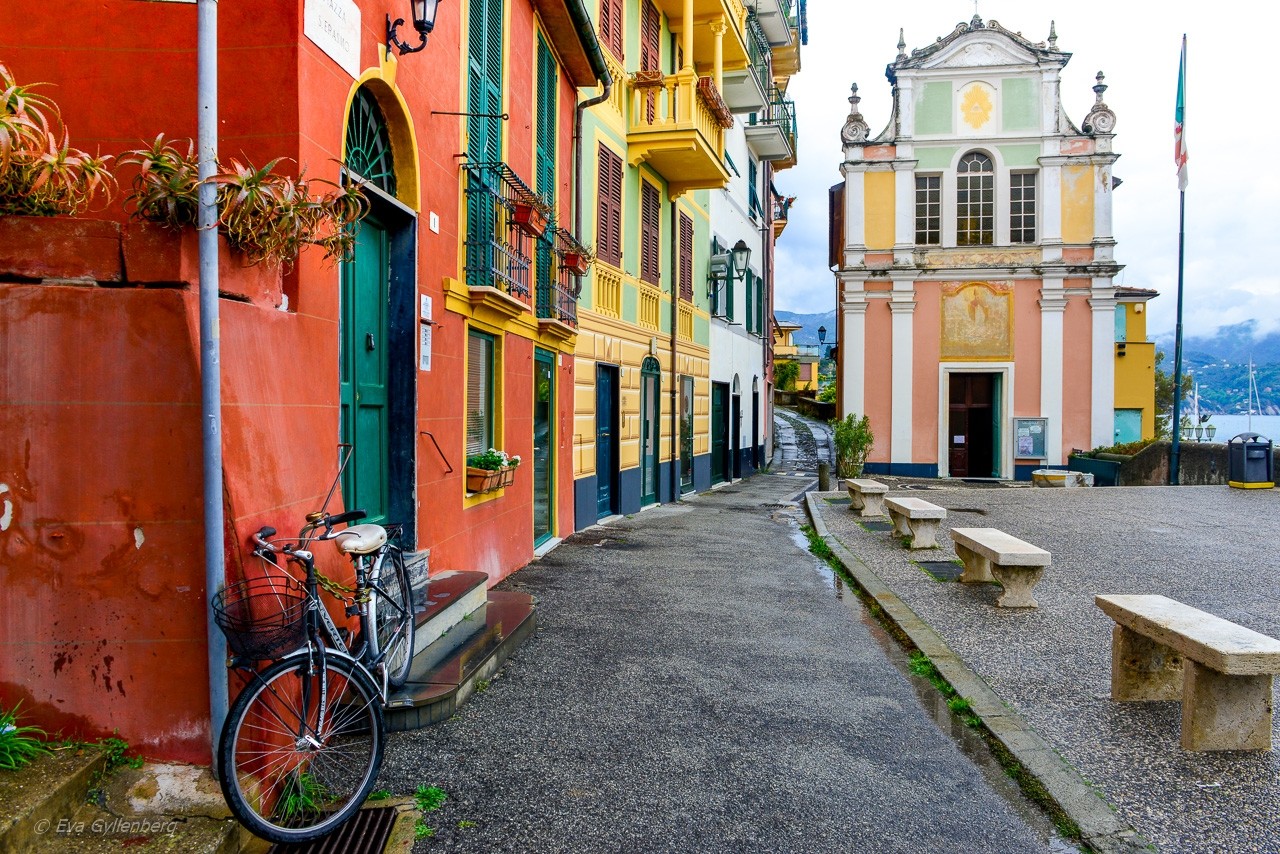 The streets are wet from the night's rain and the clouds lie low over nearby bays. There are quite a few tourists along the streets this April morning, despite the weather. Everyone we meet seems very determined. No one goes for a walk. The maps that the tourists have in their hands are not even of Santa Margherita, but of Portofino. They are looking for the bus to Portofino, or the boat to Portofino. Does anyone know where they are at all?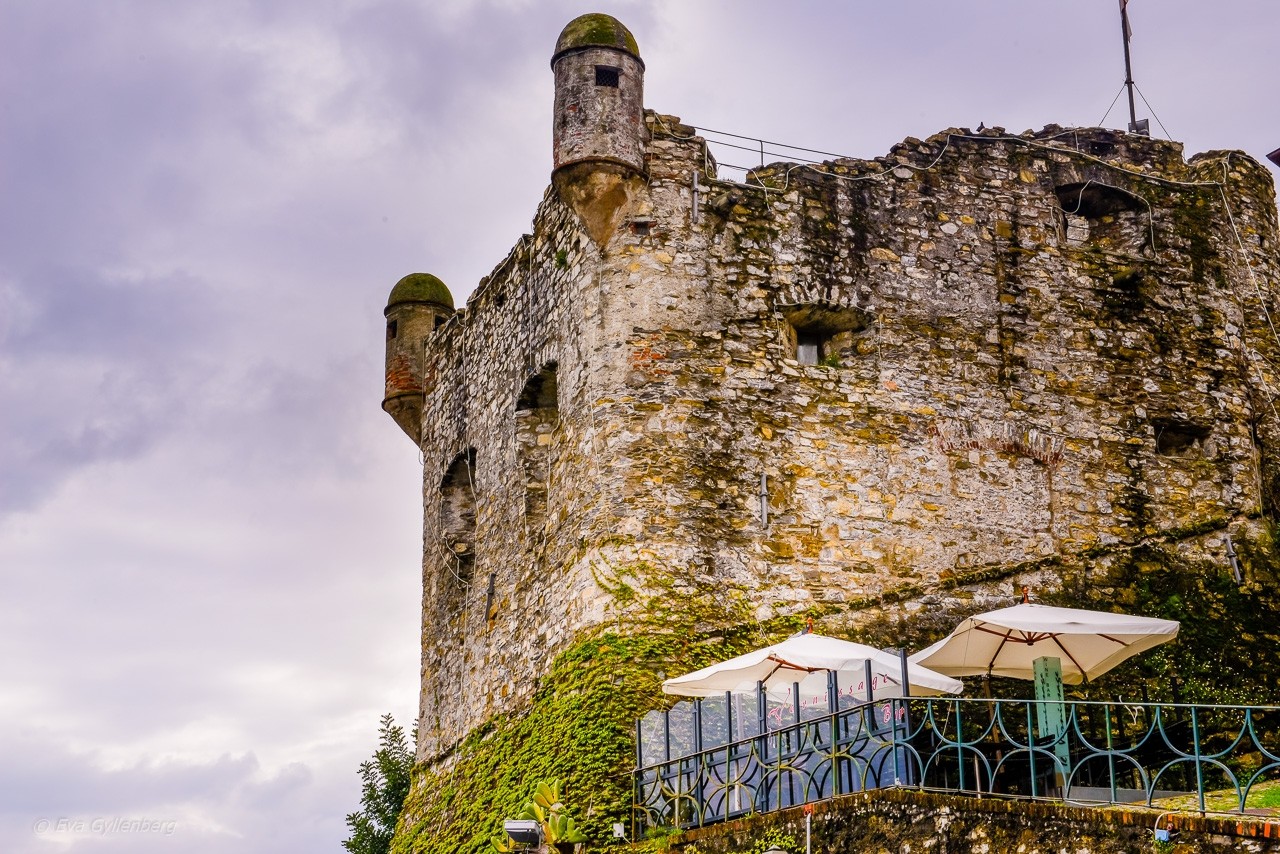 Santa Margherita is located in the middle of the Ligurian Riviera, just far enough away for stressed souls from Genoa or Milan to come here for the weekend. Italians go here on holiday. If you ask an American, he has never heard of the place. Although he has been here on his Italian Grand Tour.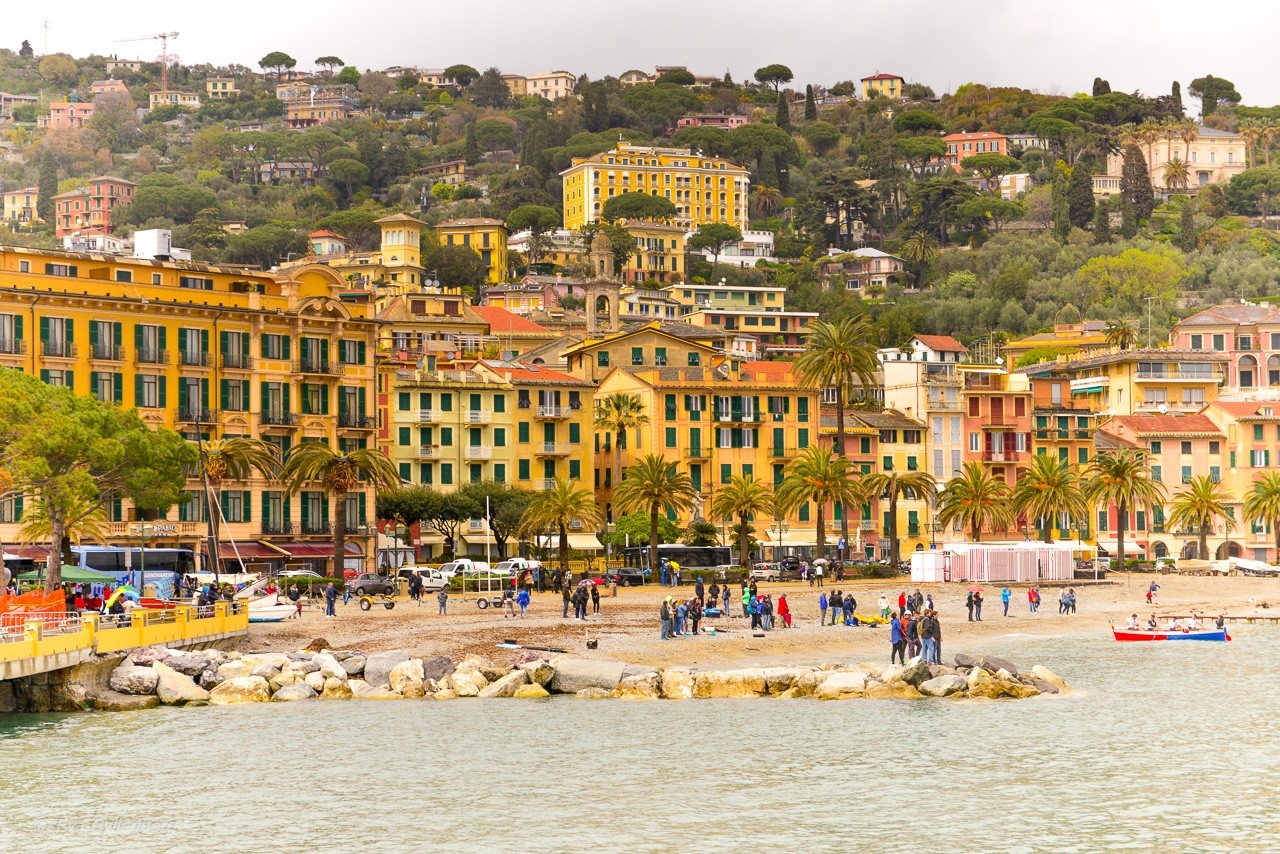 The beach at Santa Margherita is lined with palm trees and the changing cabins and jetties are under renovation. Just in time for the heat of summer to caress over the pine trees, everything will be in place. Today the beach is filled with rowers instead of sun worshipers. The oars row at full speed along the beach, back and forth. Unclear if it is a competition or a training.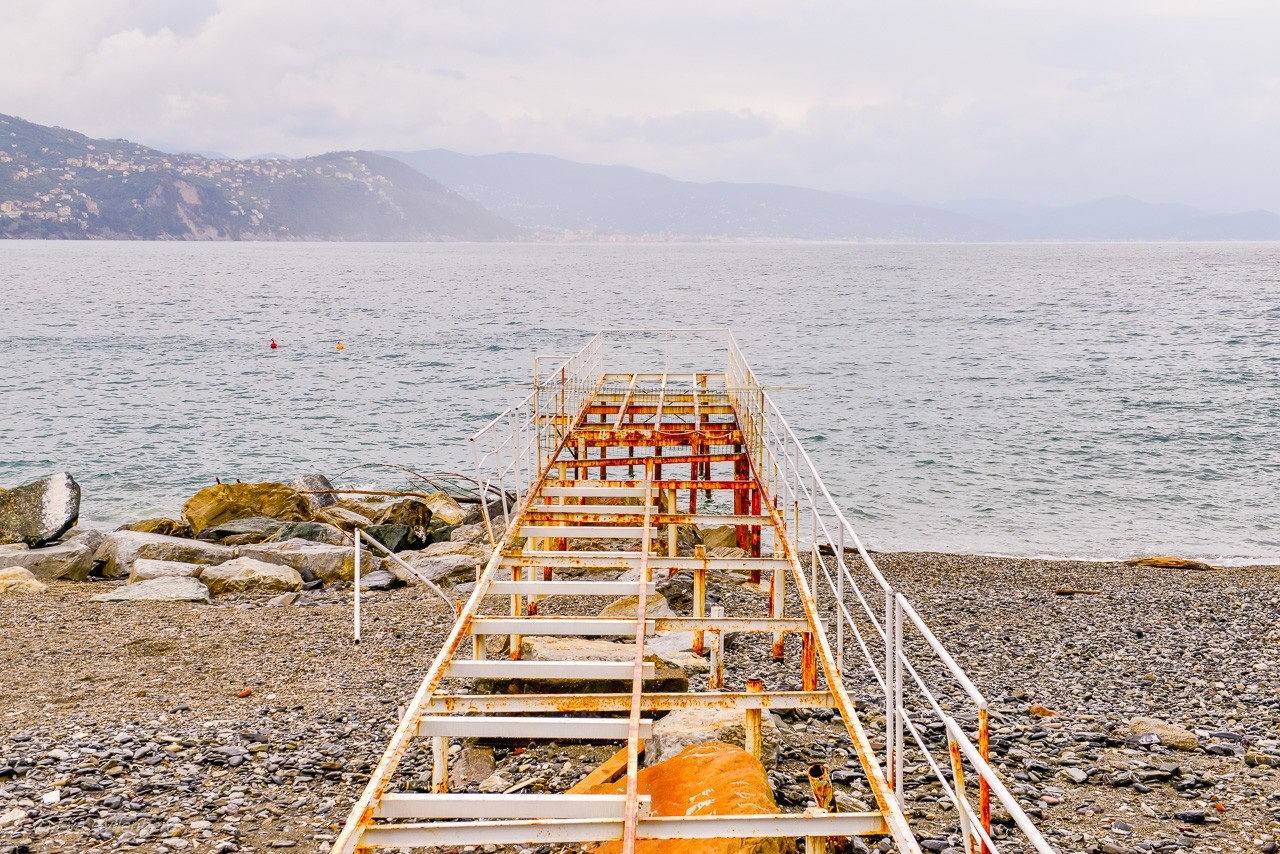 A couple is standing on a terrace, at the top of one of the houses at the bottom of the water. They have their own little tower in their apartment. The terrace is filled with large pots with plants and trees. Here by the Mediterranean, winter is green. So green, as only a good Swedish summer can offer.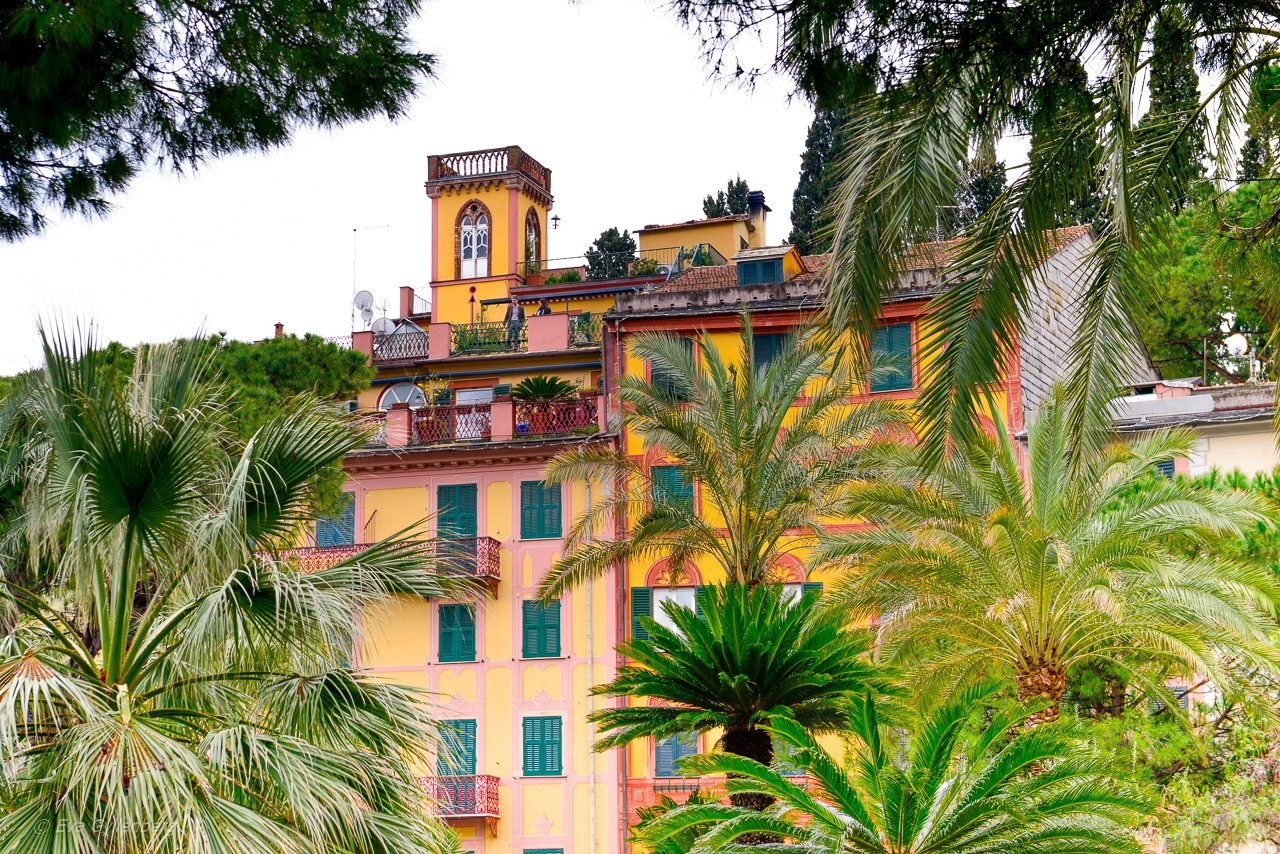 We happen to overhear two American couples on the bus. They don't know each other, but have just met. One couple talks about what a great trip they are on and how in 8 days they have basically seen everything from Rome to Milan. They ravage cities and sights. None of them look out of the panoramic window of the bus.
- "Haven't you seen Clooney's villa on Lake Como yet? You must! It is amazing!" Among all the world heritage and unique places, only one place seems to have really stuck. George Clooney's villa on Lake Como.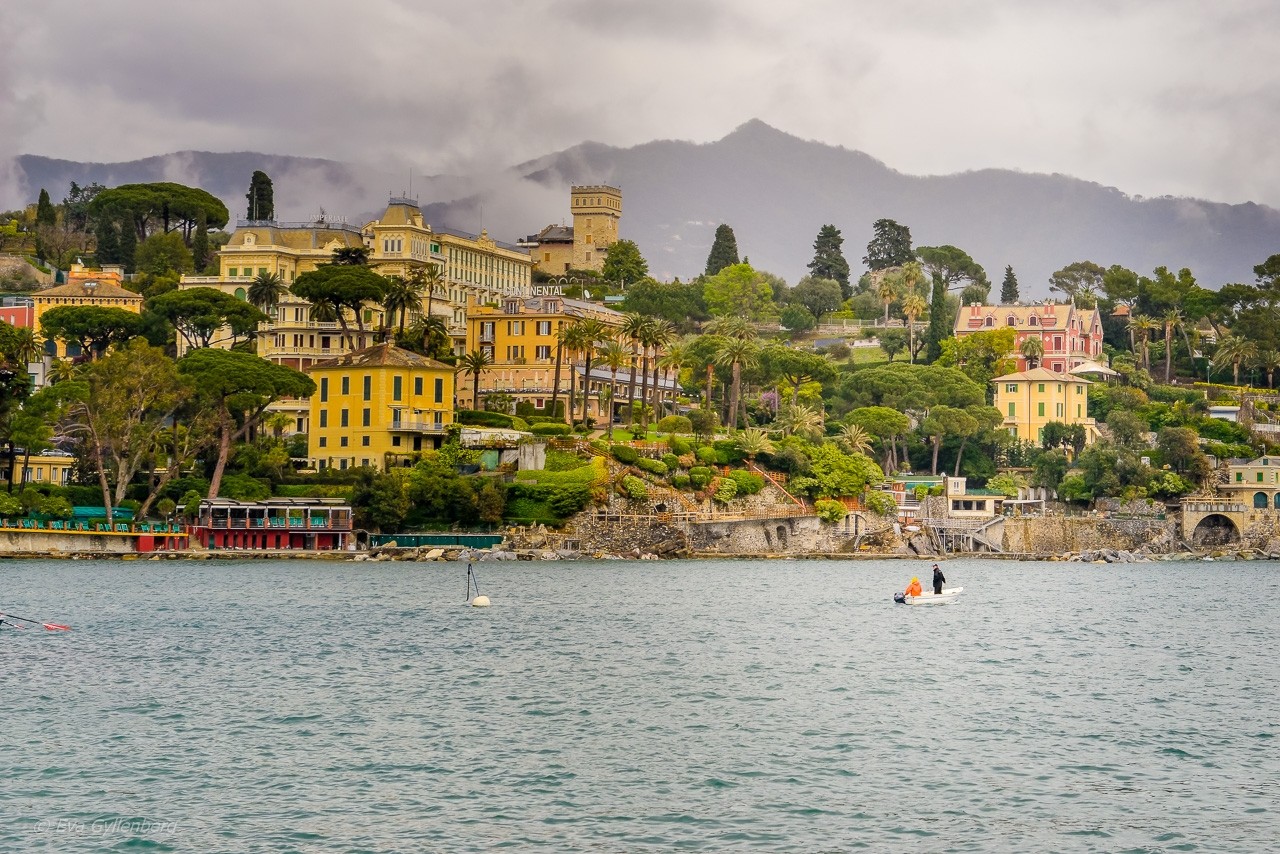 Portofino is known for its magnificent private villas, but I must say that Santa Margherita has at least as nice houses. Not sure if you can call them houses by the way, are rather small palaces. Probably incredibly much more affordable than the villas in Portofino as well.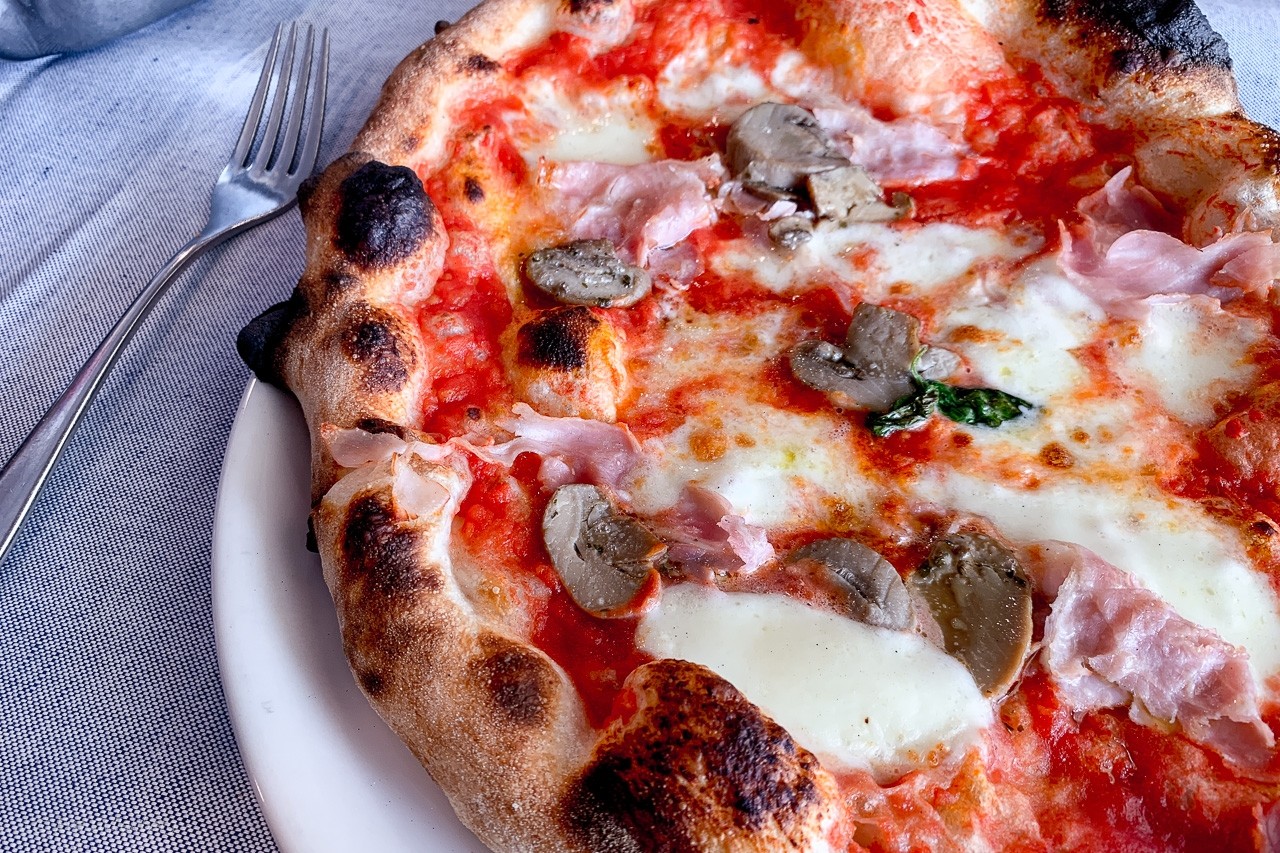 We settle down at a restaurant da Alfredo and each order a pizza for lunch. It is us and a large number of Italian families and couples at the restaurant. We drink water. They drink red wine.
The pizza comes in. It smokes and is that deliciously irregular and crispy that only pizza can be if it has been baked with love in a wood-fired oven. It appears that the mozzarella has been cut into large pieces and thrown onto the pizza, as if it had fallen from a great height. A chaotic perfection of Italian food joy. Need I say it tasted heavenly?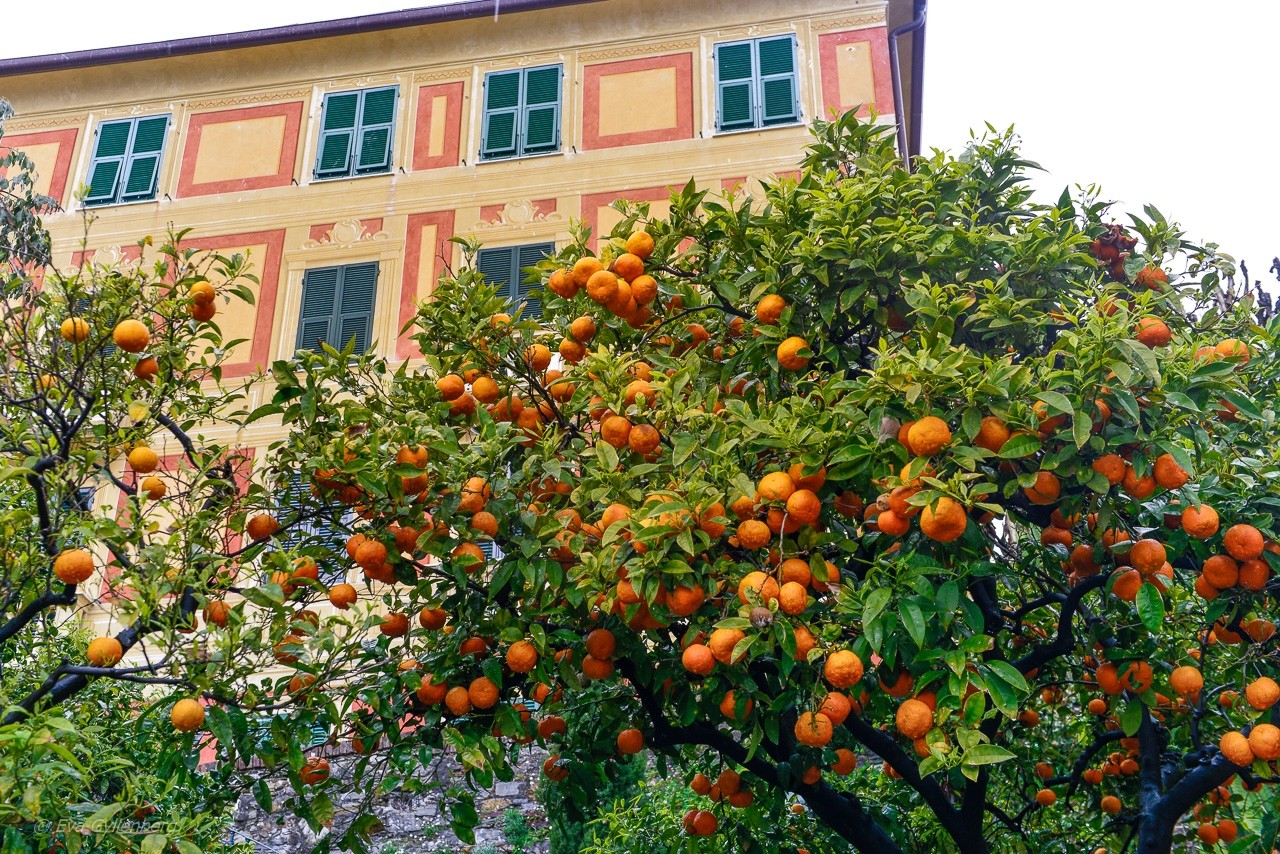 The branches of the orange groves are bent by the weight of fruit. Mashed oranges lie on the ground. It scents like orange juice and sun. It is necessary to parry the piles of fruit on the street, so that the shoes do not get covered in sticky orange flesh. If I had a tree like this in the garden, not a single fruit would have fallen to the ground. I had squeezed orange juice every day for breakfast.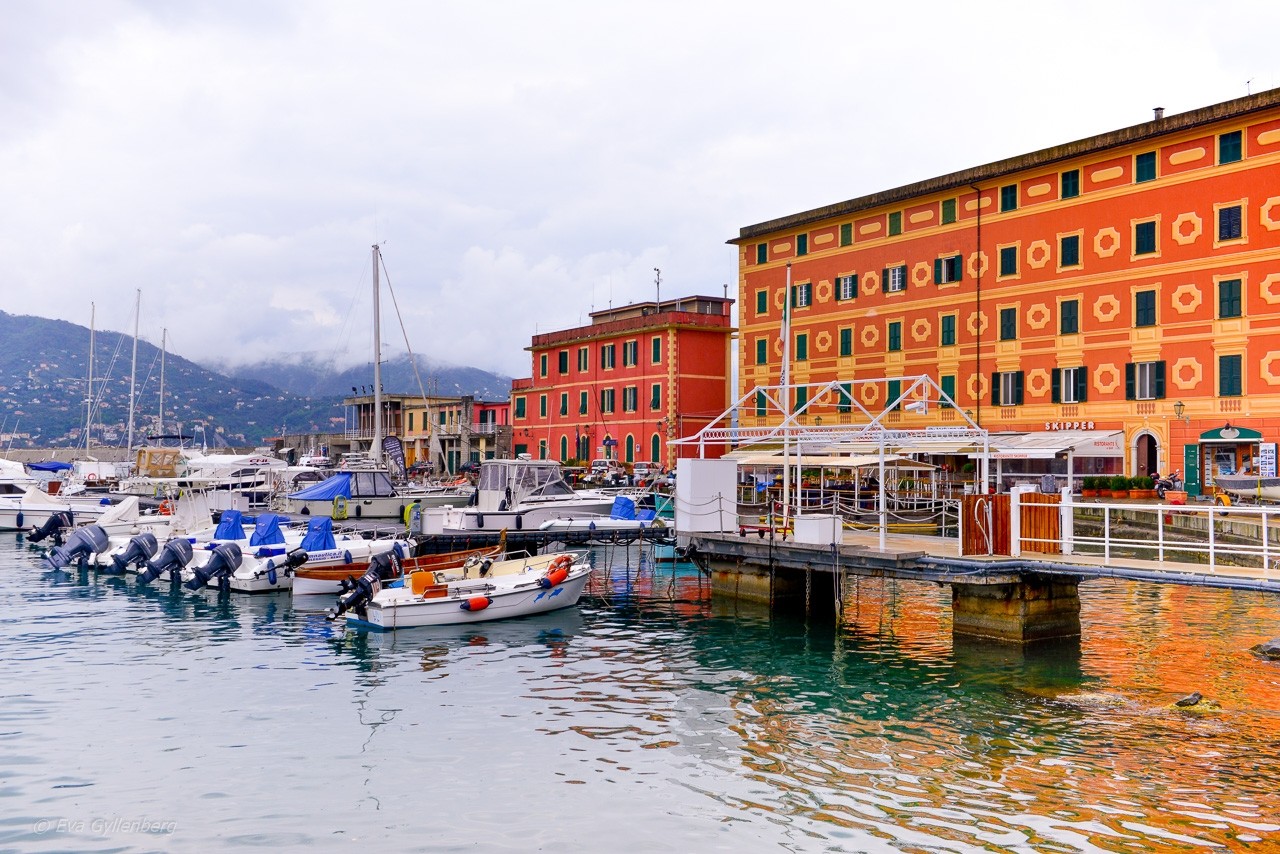 There are many boats in the port of Santa Margherita, but not too many luxury yachts. In the fall of 2018, a big storm moved in over the coast and 10 meter high waves whipped the ports. In the neighboring town of Rapallo, nearly 200 of the 400 yachts in the harbor were destroyed.
In total, boats worth several million euros were destroyed. Santa Margherita was also affected, but not on the same scale. The boat wrecks are largely still in the harbor of Rapallo. Sunk or stranded.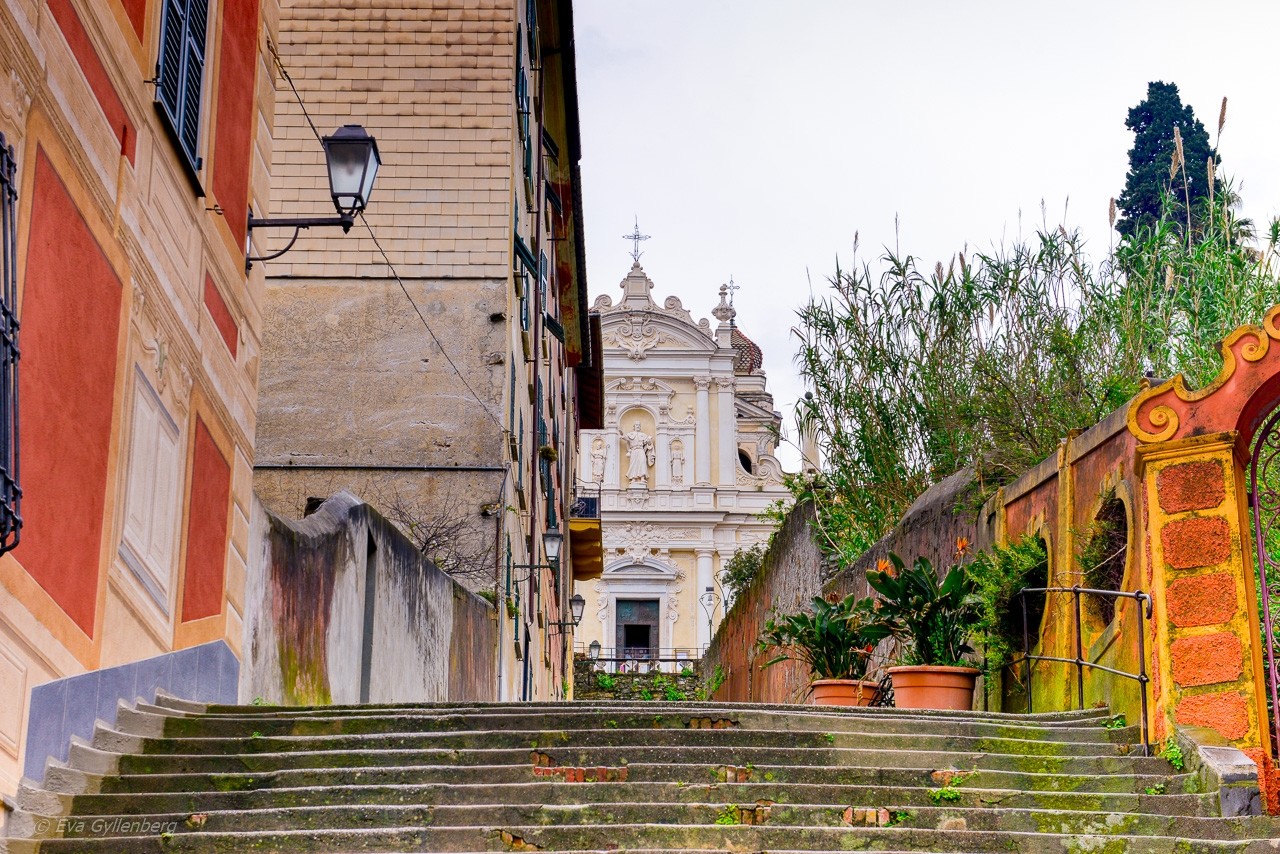 I ponder the difference between Portofino and Santa Margherita, how the paltry 5 kilometers can double the prices. In Santa Margherita there is not the same luxury shopping, not as expensive drinks, not as many celebrities. Everything is well connected. To see and be seen costs. For most of us, a day trip to Portofino is enough to break the daily budget. In Santa Margherita we can have a lunch for less money than a weekday lunch at home in Stockholm. For me it is not a difficult choice. We would love to come back to Santa Margherita again. Me and the Italians.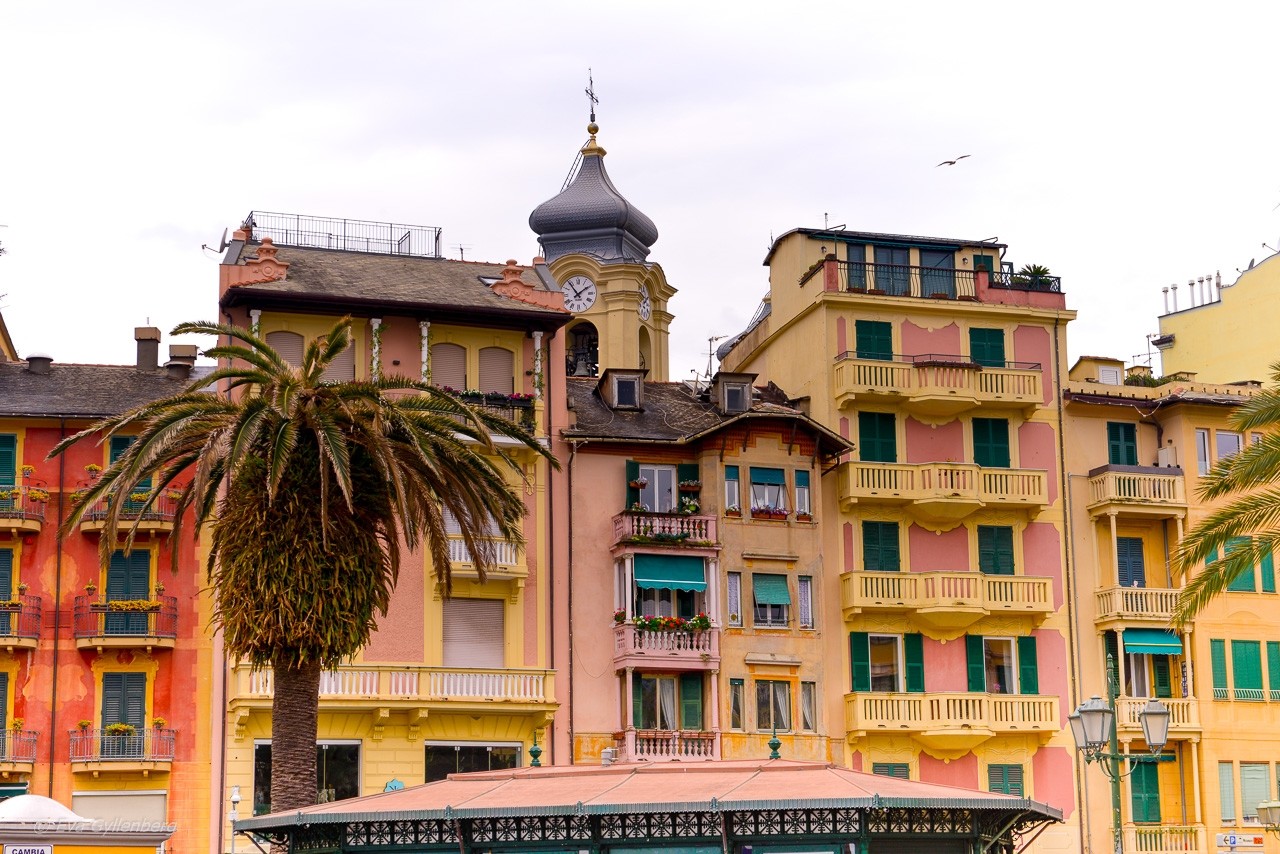 How do I get to Santa Margherita?
Santa Margherita is located 3 miles east of Genoa, on a small peninsula in Liguria. It is easy to get here both by car and train.
Do you want to read more about Italy? Look into my Italy page!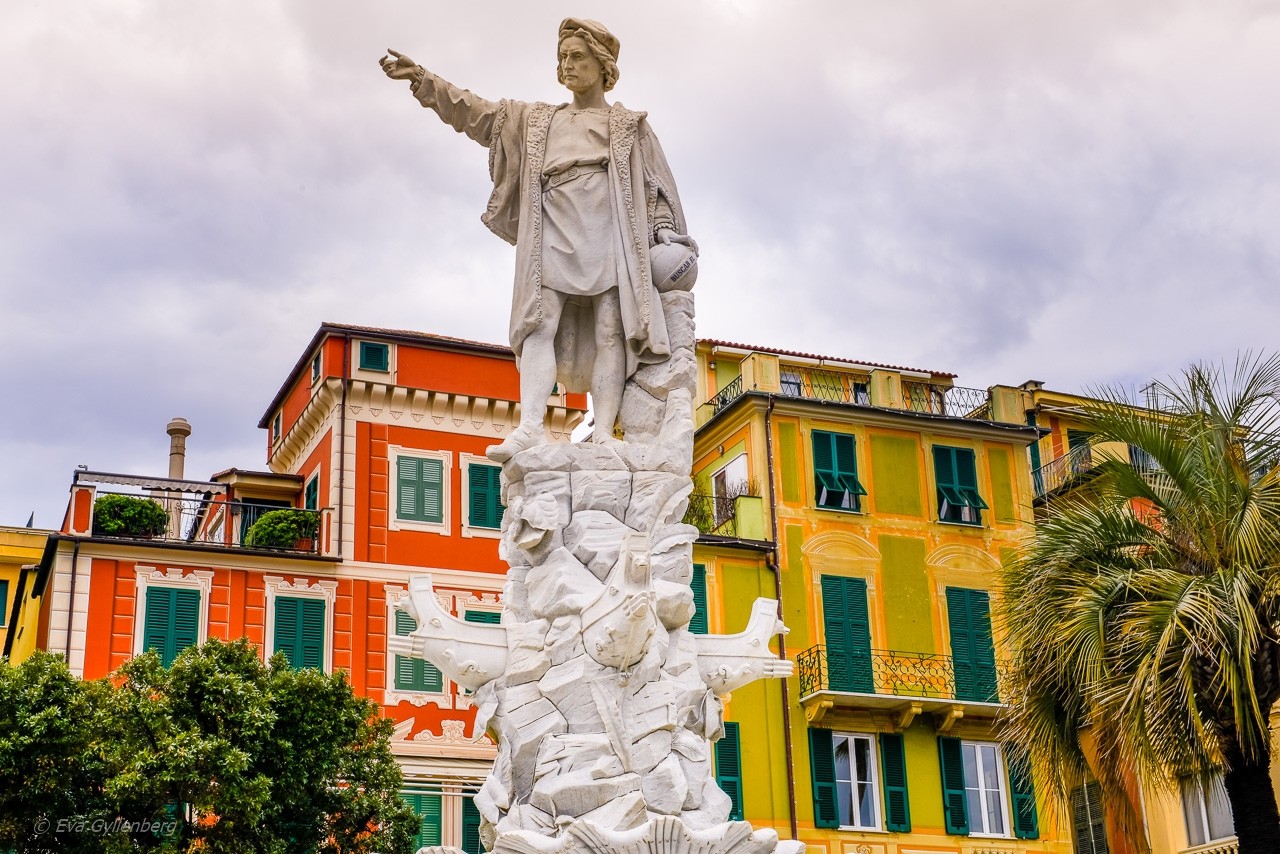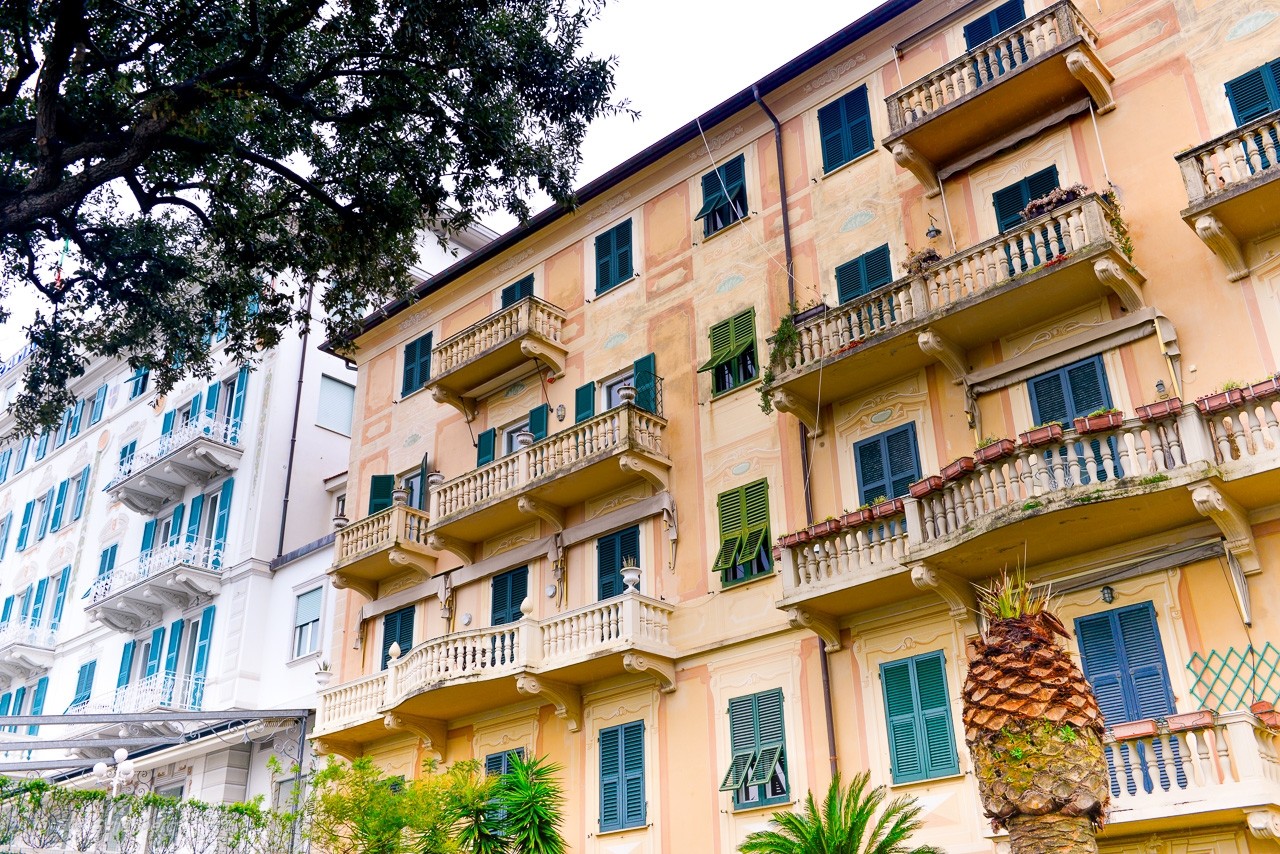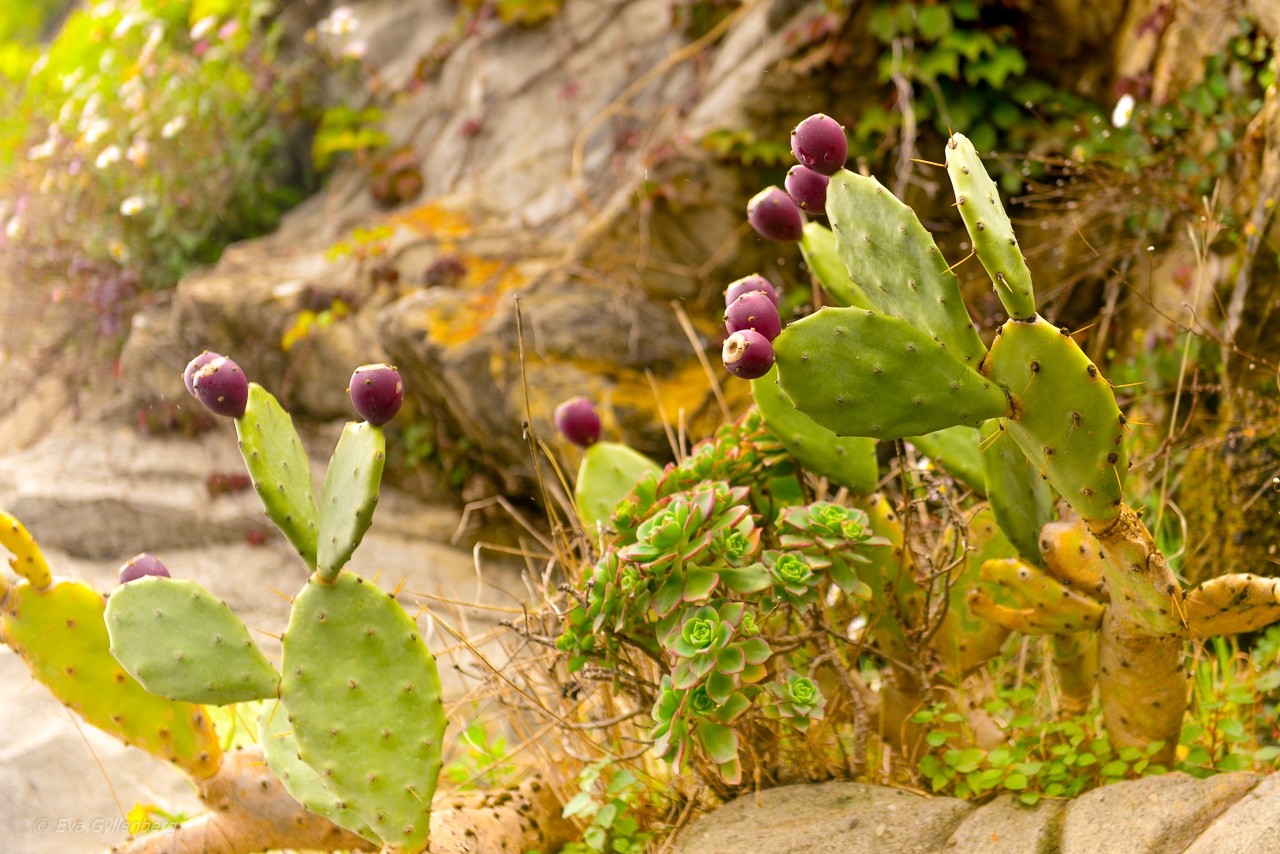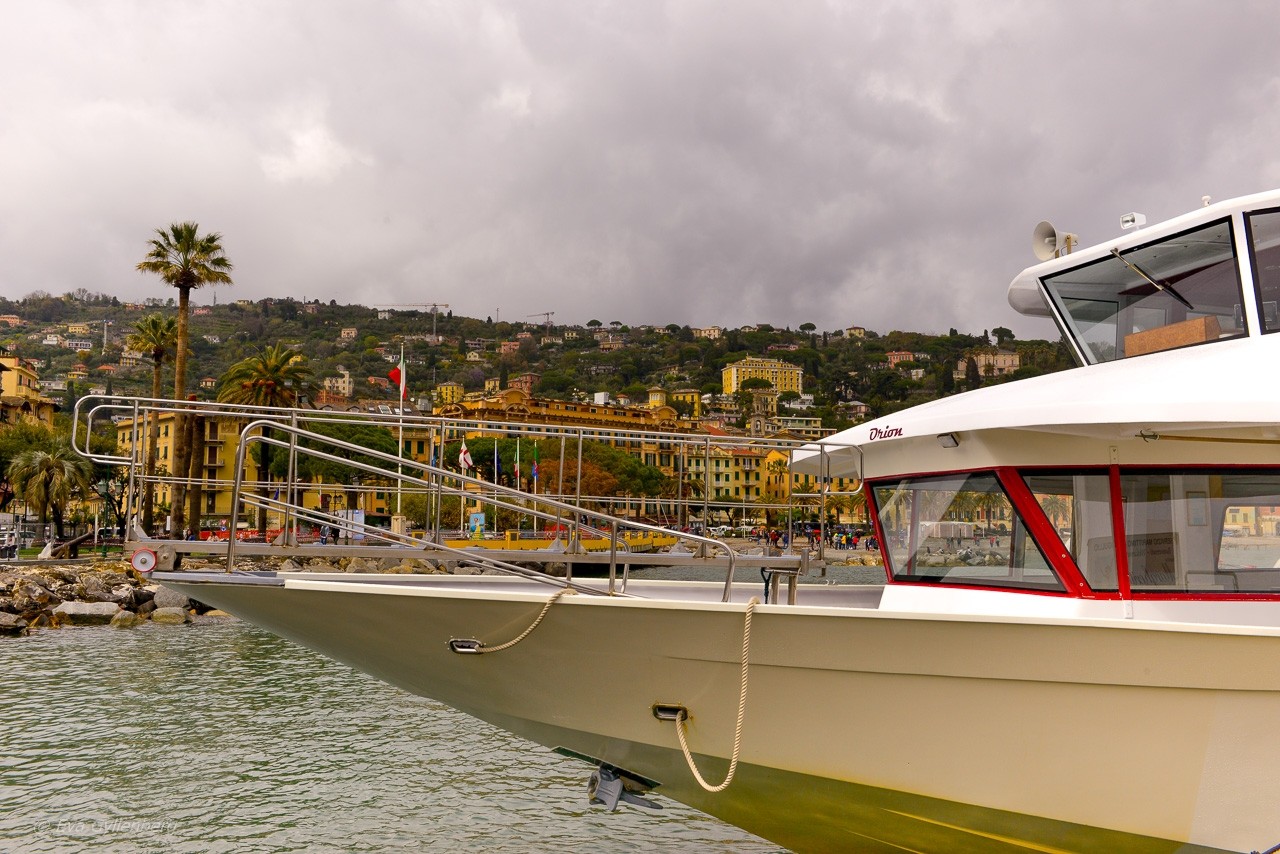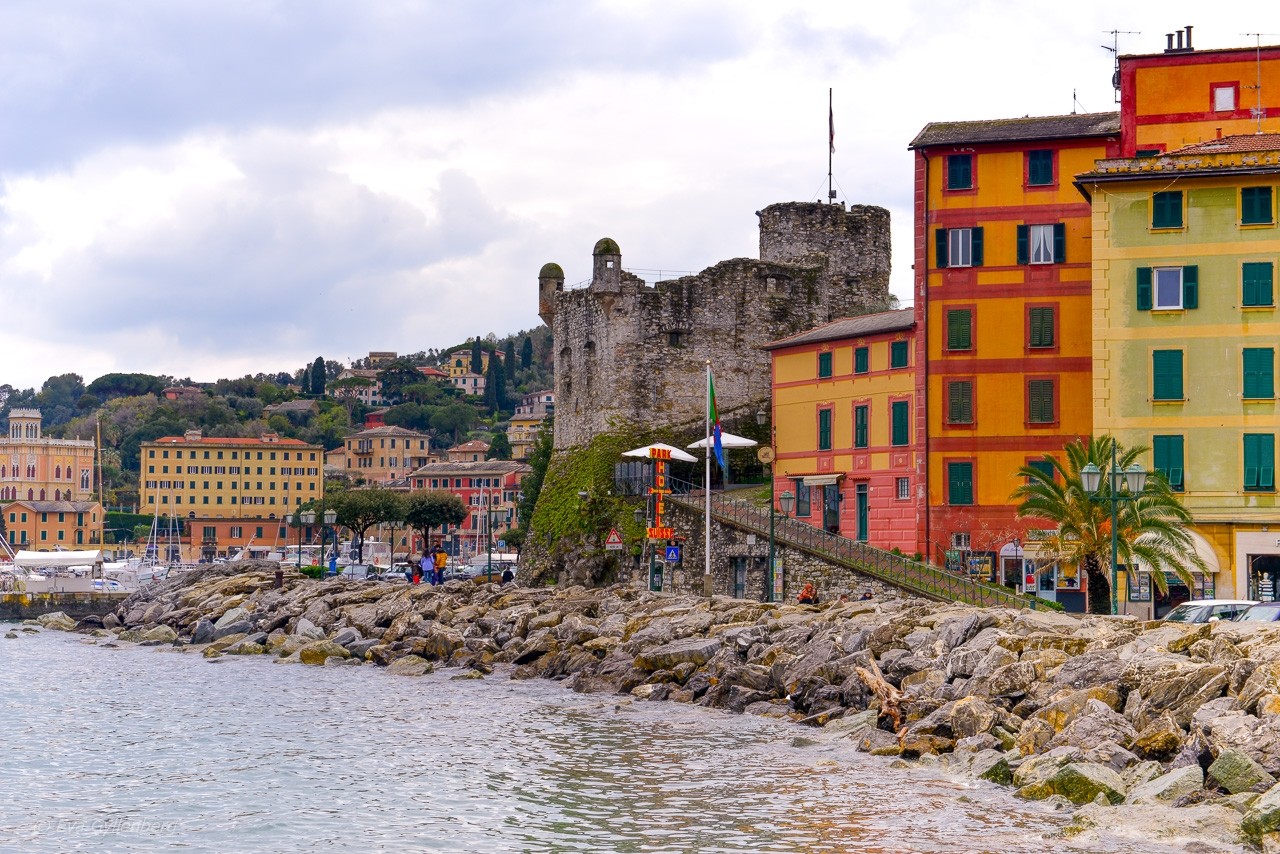 Want to read more of my travel tips? do not forget to like Rucksack on Facebook!
Do you want to read more from Liguria?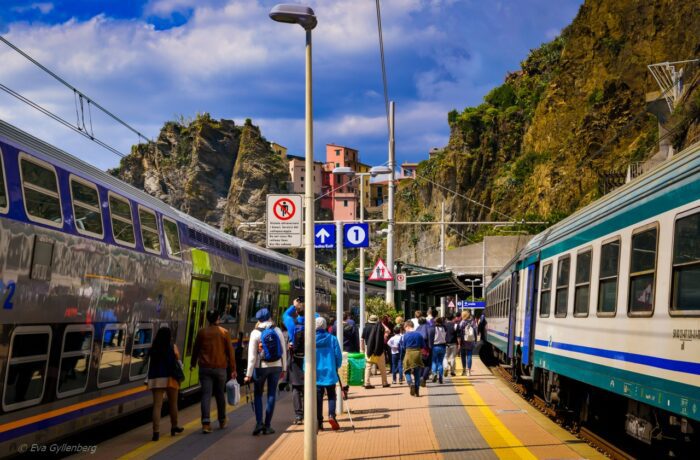 What is the easiest way to experience the five villages of Cinque Terre? Is it possible to visit…
June 13th, 2019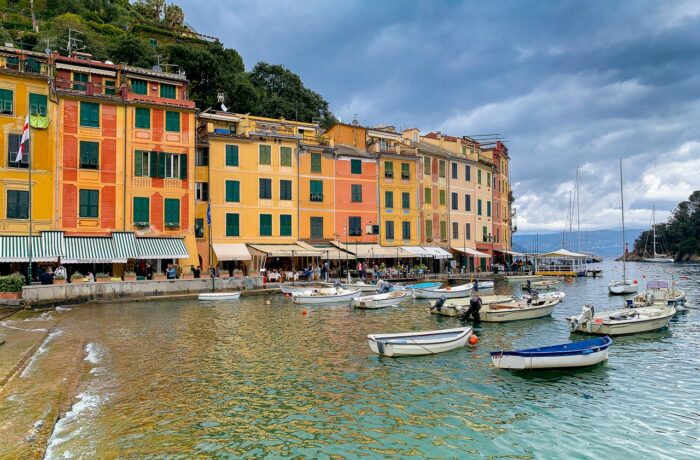 Google Portofino and you will be met with images of luxury boats, fantastic houses, beautiful...
29th April 2019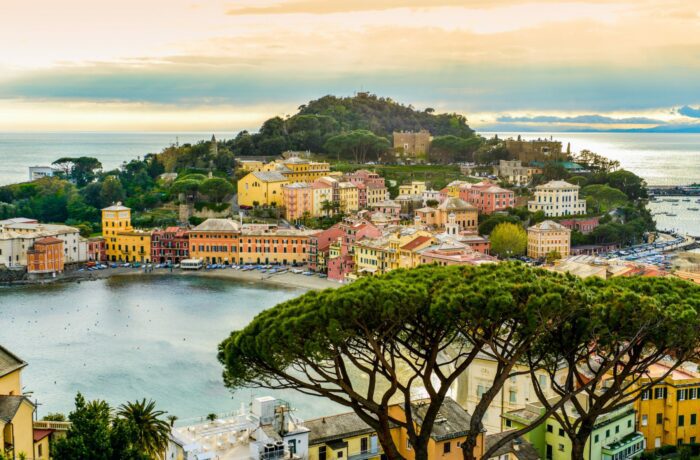 Sestri Levante was supposed to be just a stop on the road, but the town turned out to be…
6th of May 2019