Head tilts back. The neck shakes like a small air drill. The sound coming from the little feathered body drowns out the murmur of the street. The bird in the cage next to it tilts its head, moves a little closer to its stick and listens. The older man next to you stretches you a little extra. I don't know who is prouder. The man who owns the songbird, or the bird itself.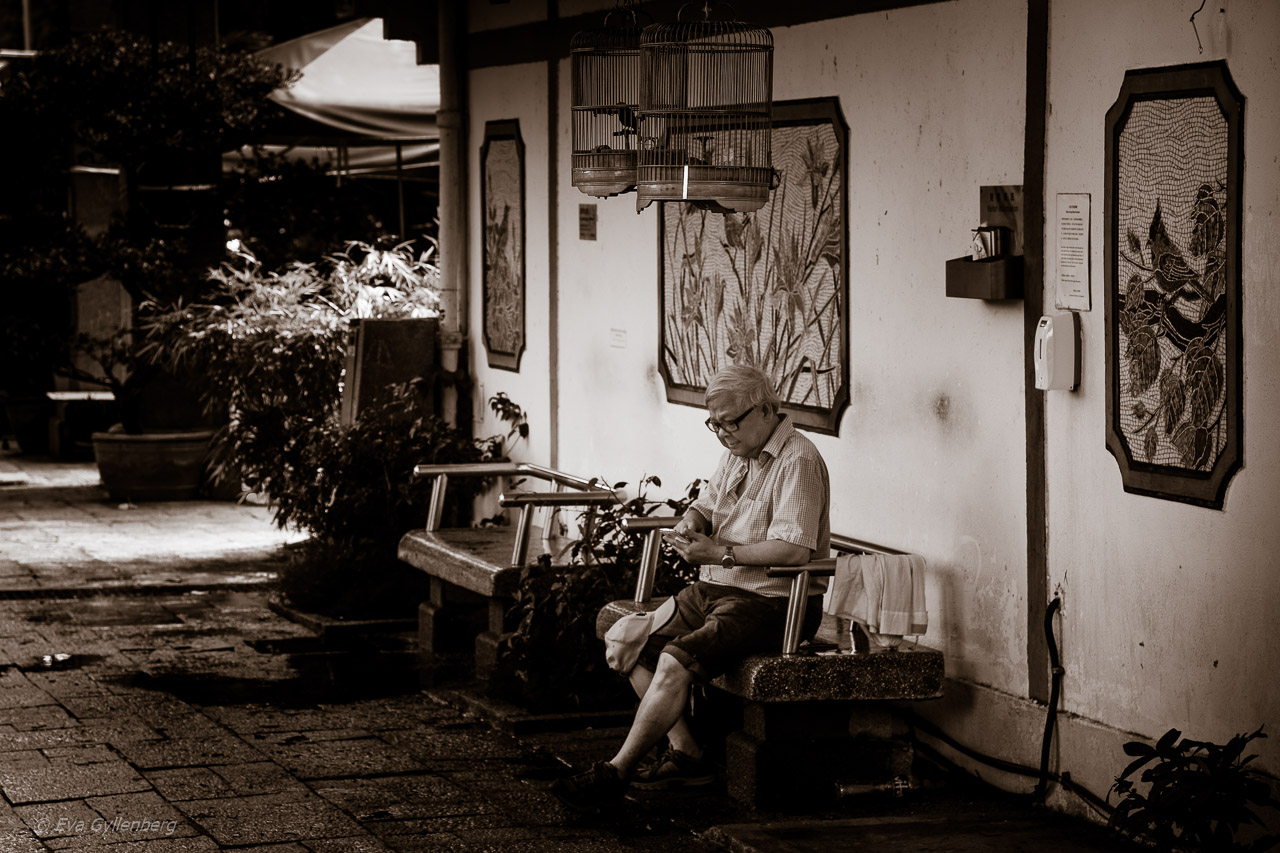 We are at Yuen Po Bird Garden in Hong Kong, the bird market in the densely populated Mong Kok. Mong Kok is my favorite area in Hong Kong. This throng, this eternal chaos, this sweaty mass of people, food and shopping. Here at the bird market, a tranquility is offered that is otherwise difficult to find in these neighborhoods.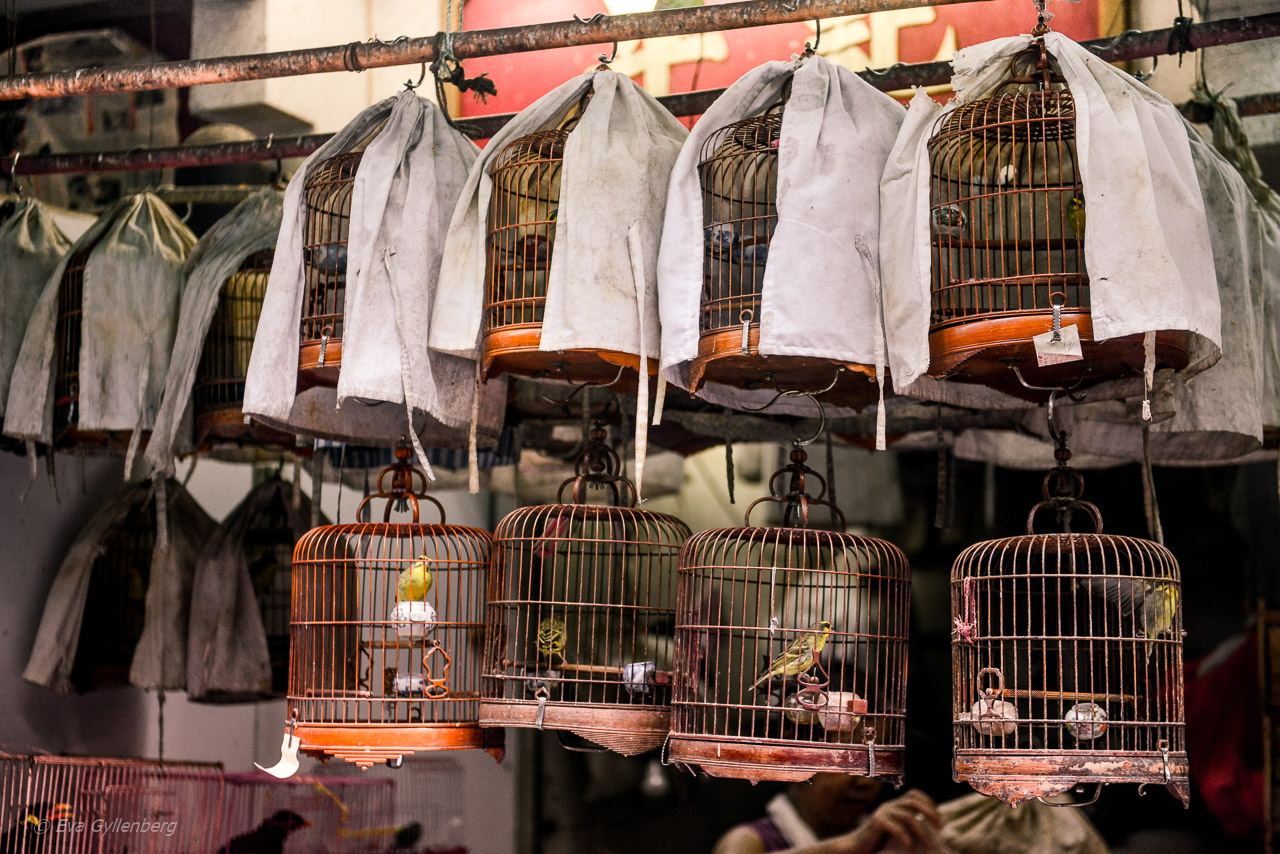 Here the elderly men meet with their little birds every day. They socialize and talk about what happened since the last time and buy treats for their little darlings. The bird cages hang the men in the branches of the trees or on steel scaffolding, specially made for hanging cages.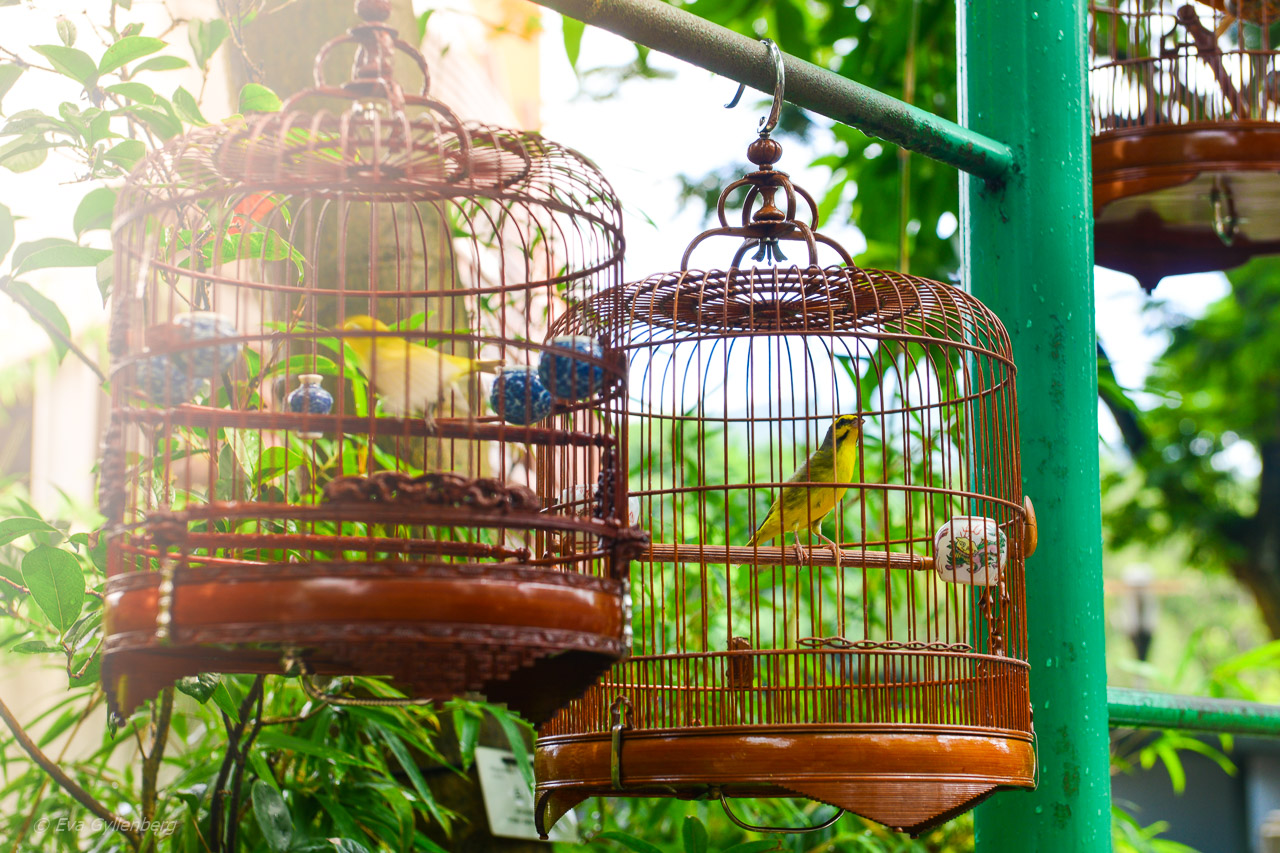 The cages are usually quite small, but incredibly beautiful. Lacquered bamboo in different shades of brown and red that shines in competition with the glass facades of the skyscrapers. These are not cheap cages, These are small works of art that look almost like small Chinese pagodas and palaces. In the cages there are small bowls for food and water, made of porcelain. The bowls are hand painted, with unique small figures, flowers and patterns.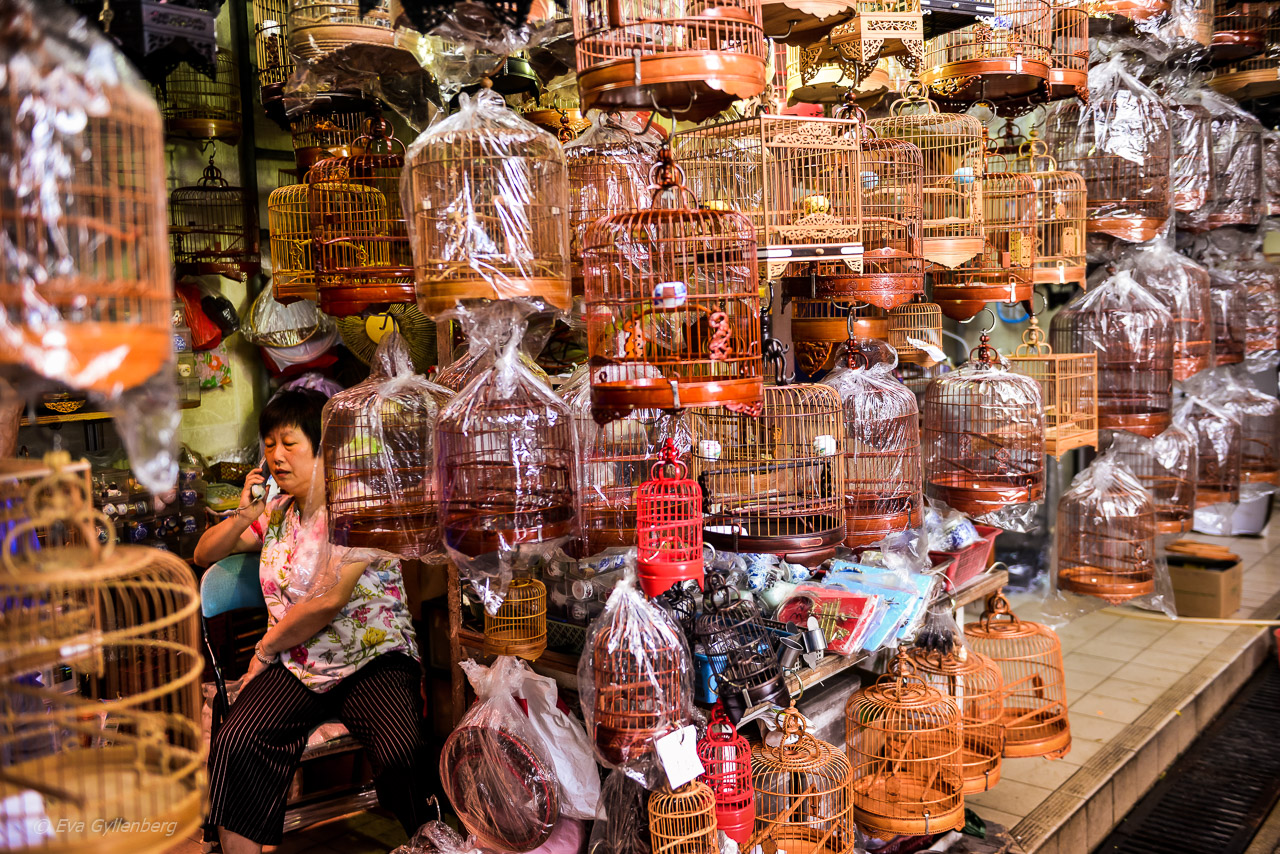 The shops here sell everything you need for your birds. Crickets in bags, fat caterpillars and bird seed. It's almost disgusting with all these creeps, but they seem very popular. I once had a cockatiel. It was never allowed to eat crickets and caterpillars. I wonder if it would have liked it? Maybe it would have sung as beautifully as the birds here then. I don't see any budgerigars here, most songbirds are neither particularly colorful nor large. Large parrots don't work so well in Hong Kong's small apartments.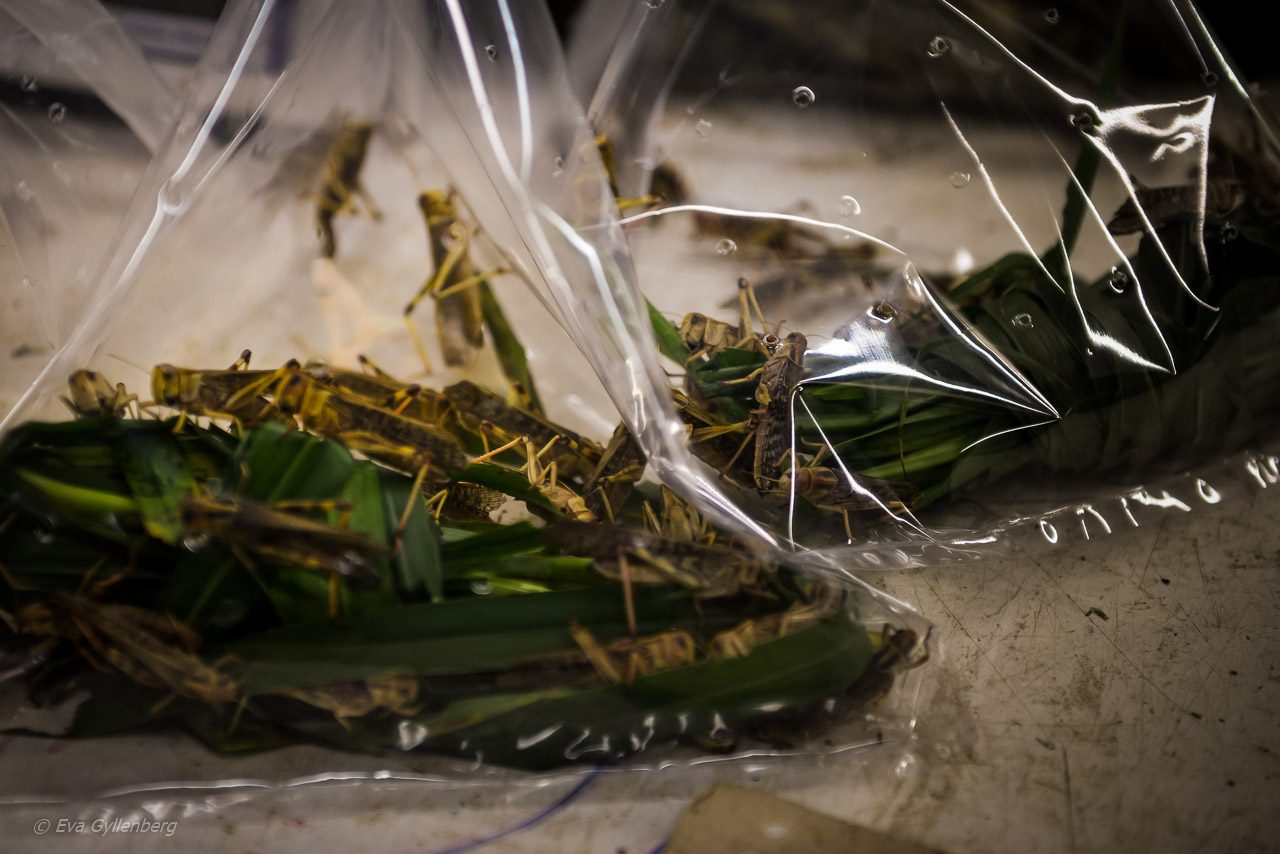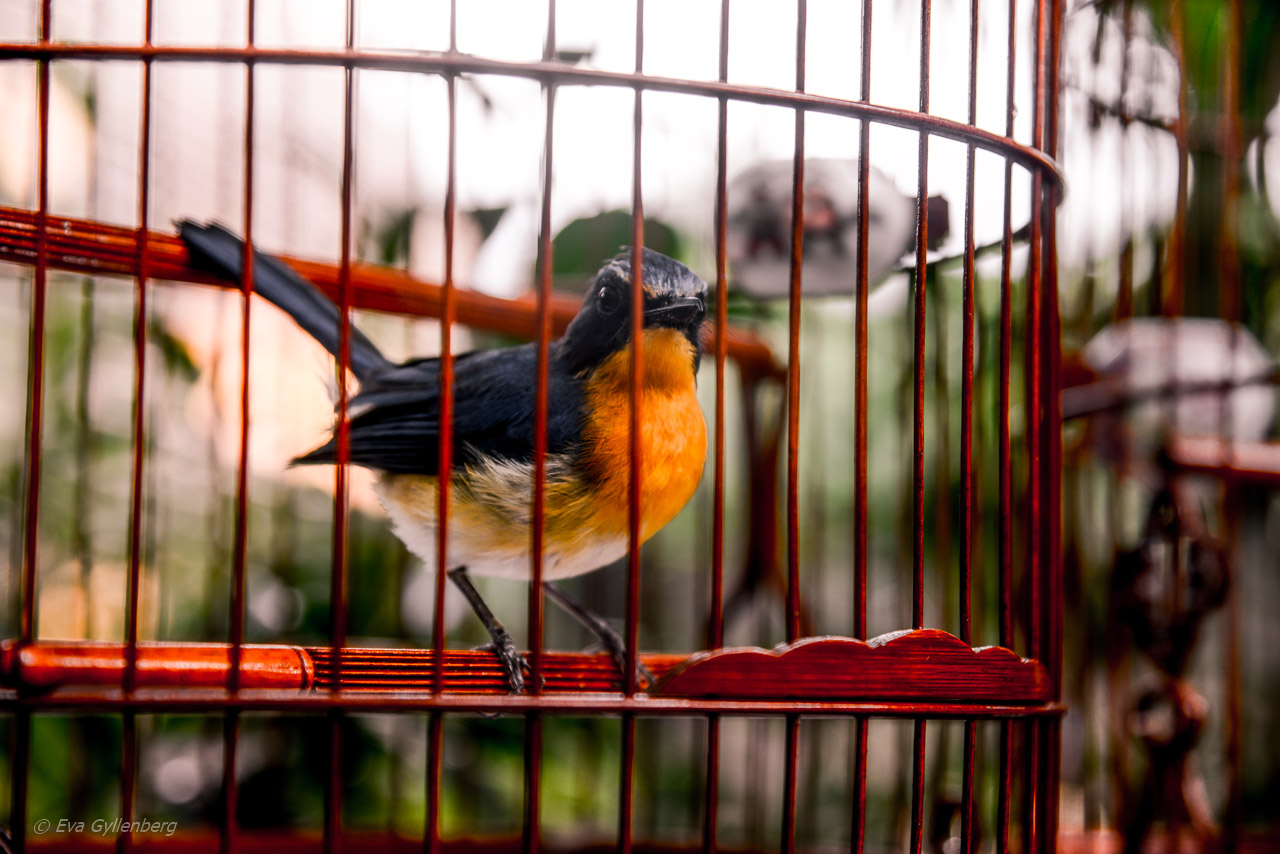 A man comes with a white cloak in his right hand. He carefully covers the cage with the specially made cover. The bird stops singing. It knows what is happening now. It's time to go home. Same procedure as the day before. And the day before that. This is like a kennel, but for birds.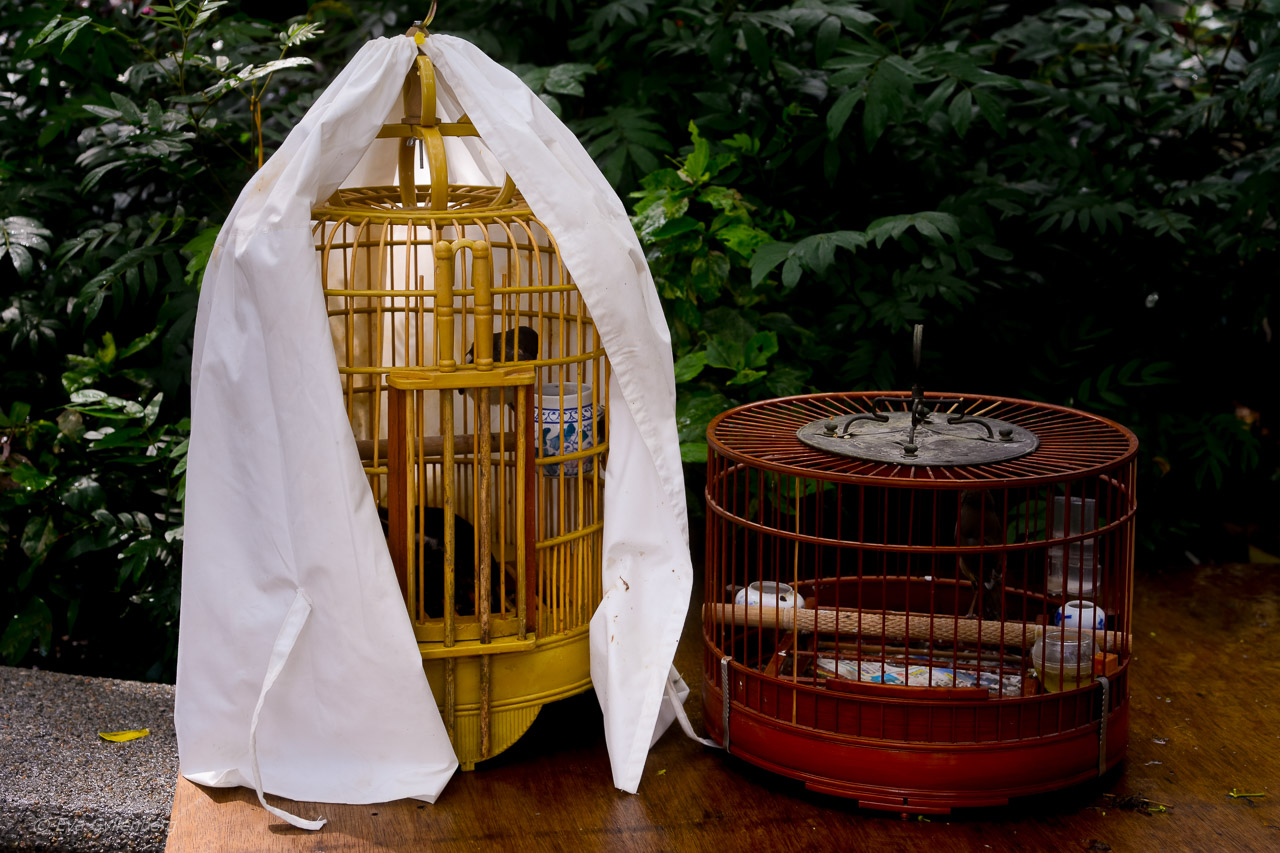 We leave the bird market and head on to the next market – the flower market. A significantly less beautiful market.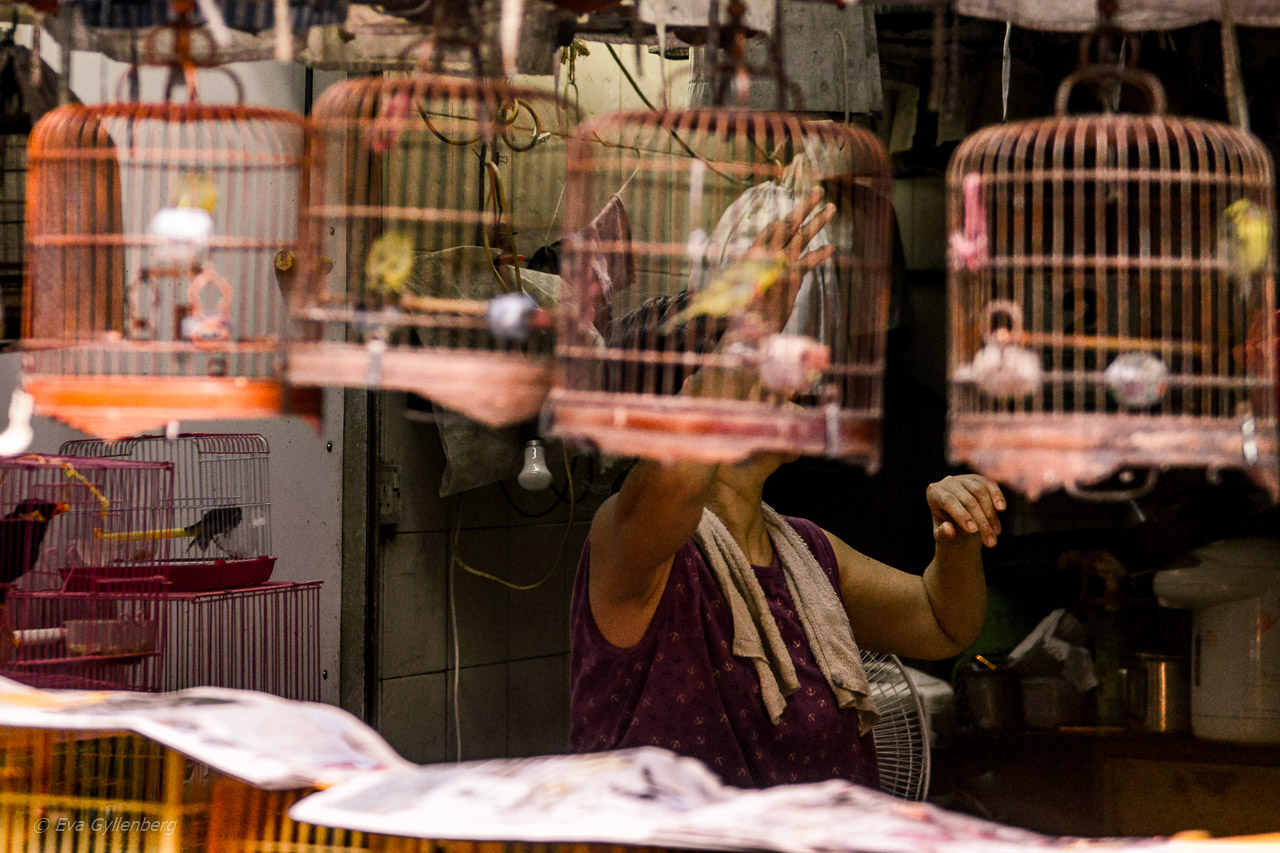 How do I find it? Yuen Po Bird Garden?
The Bird Market is located next to Mong Kok Stadium in Mong Kok, near the MRT station Mong Kok East.
Flower Market Rd
Prince Edward
Hong Kong
Map
Do you want to read more about Hong Kong? Look into my Hong Kong site.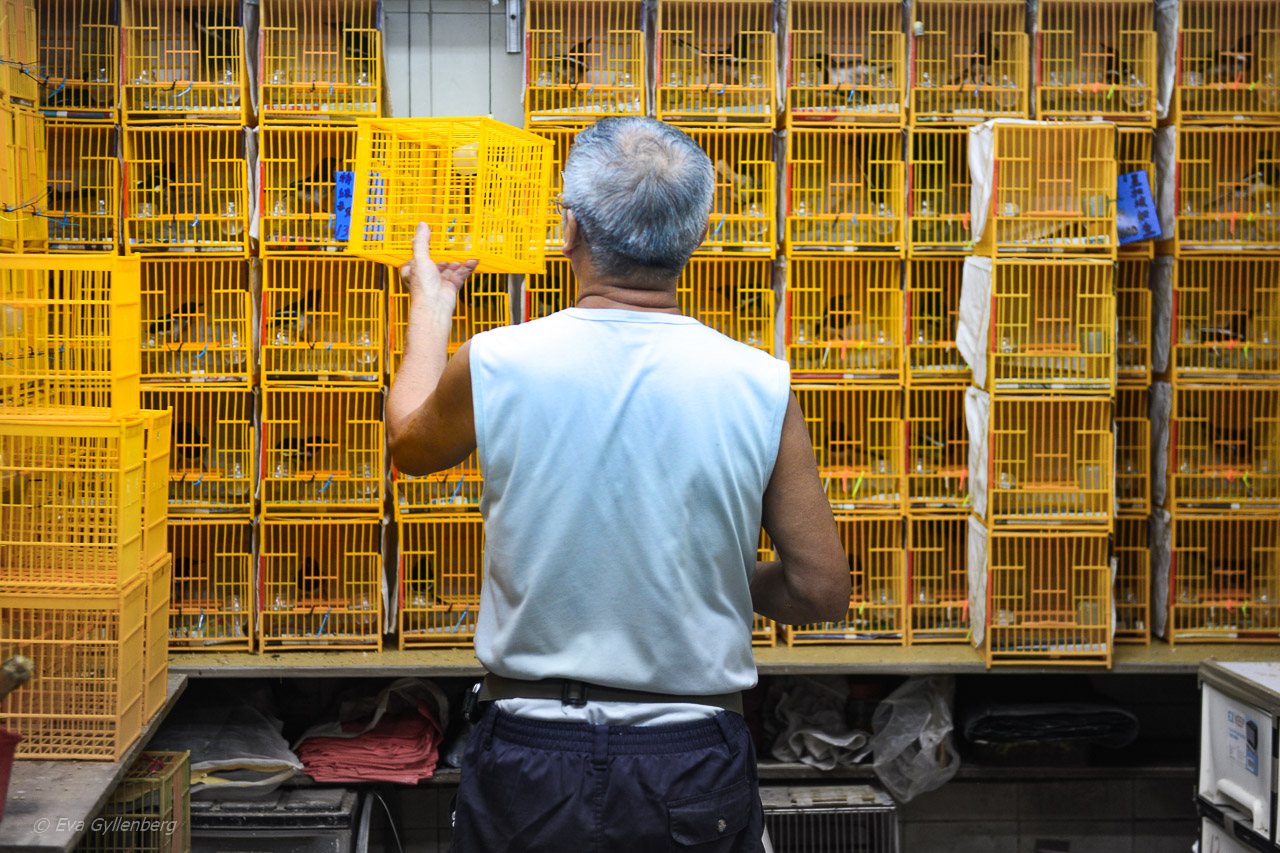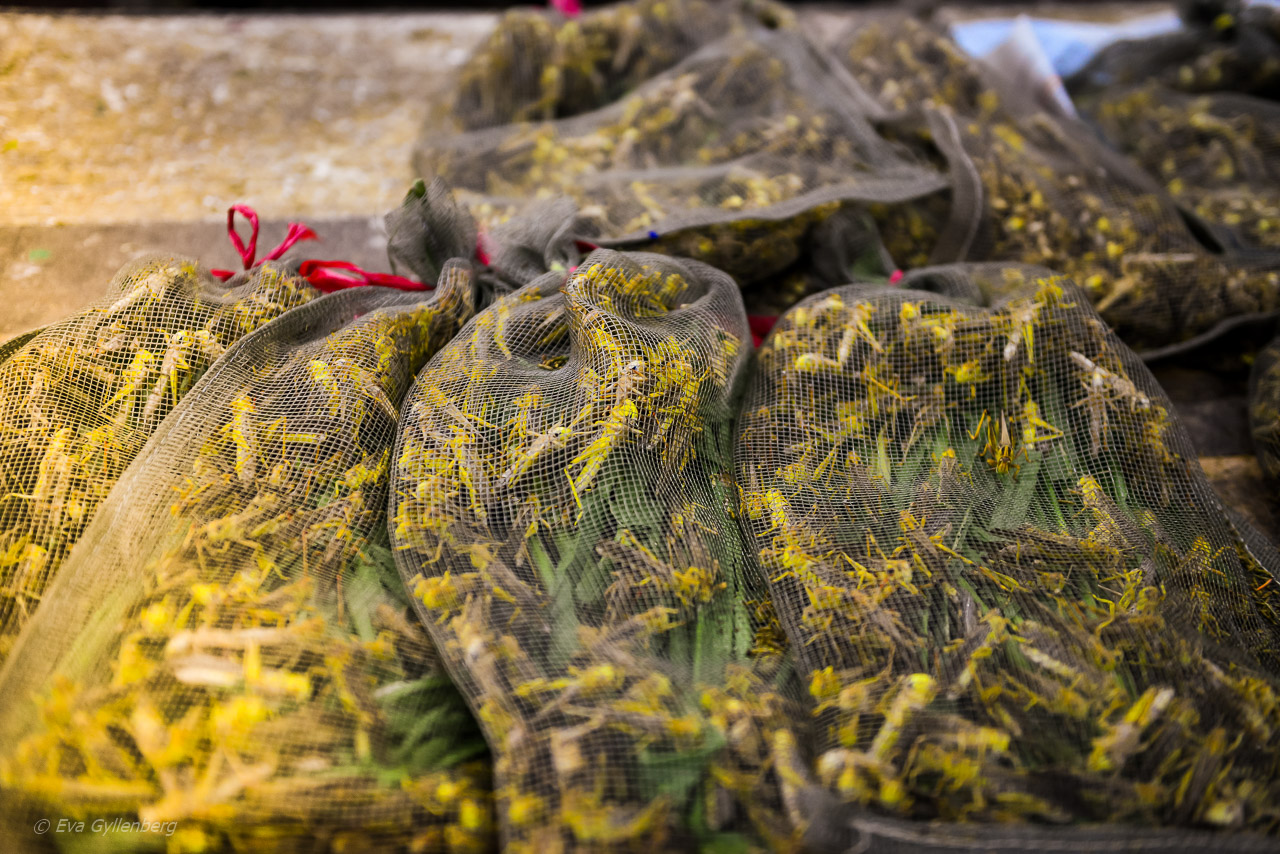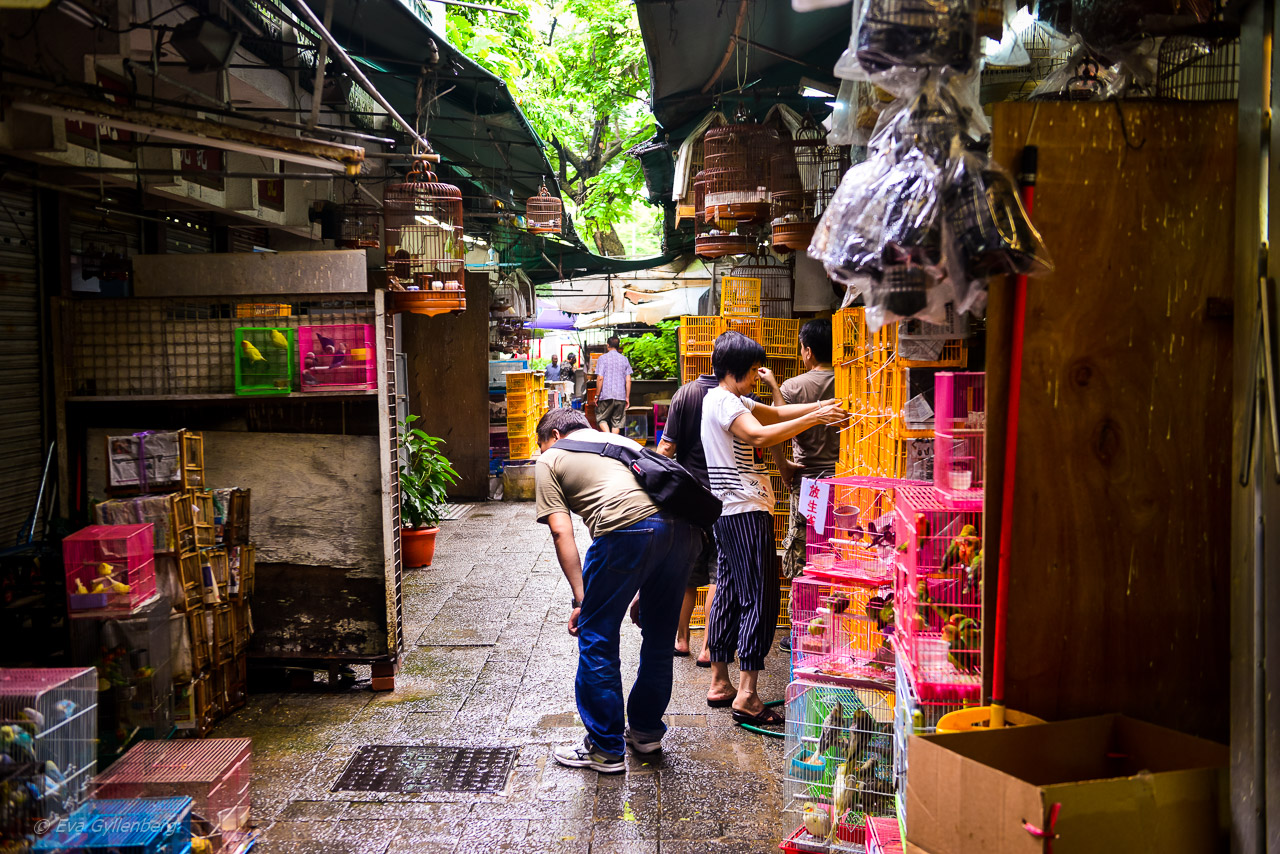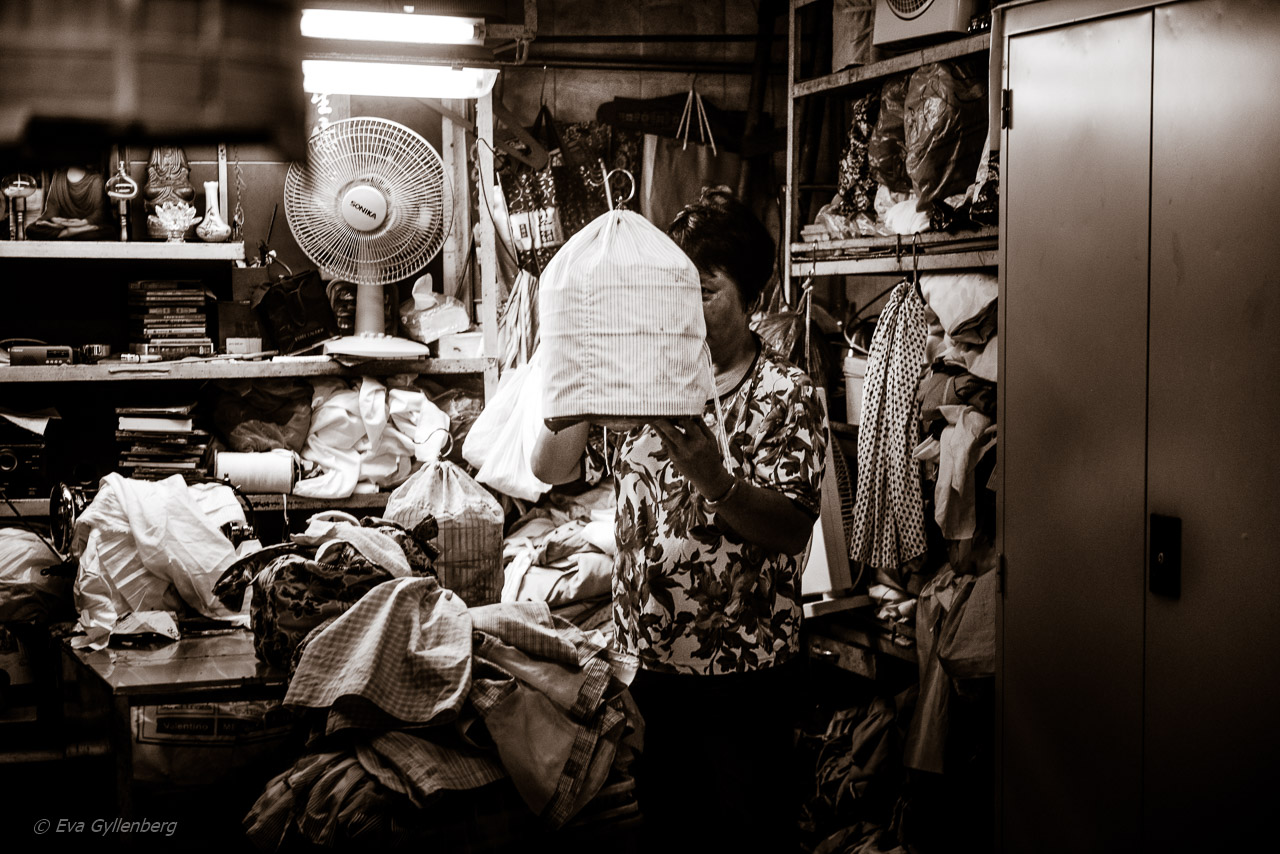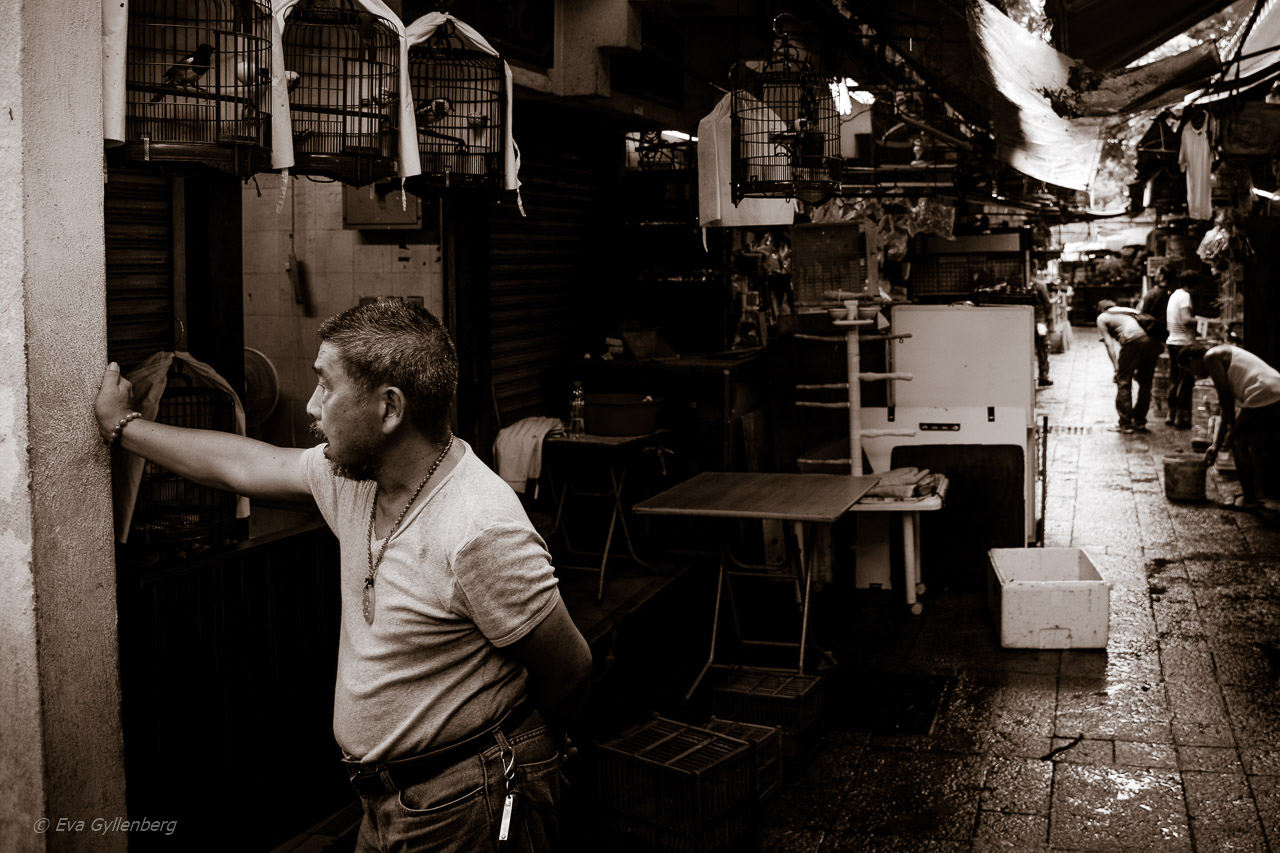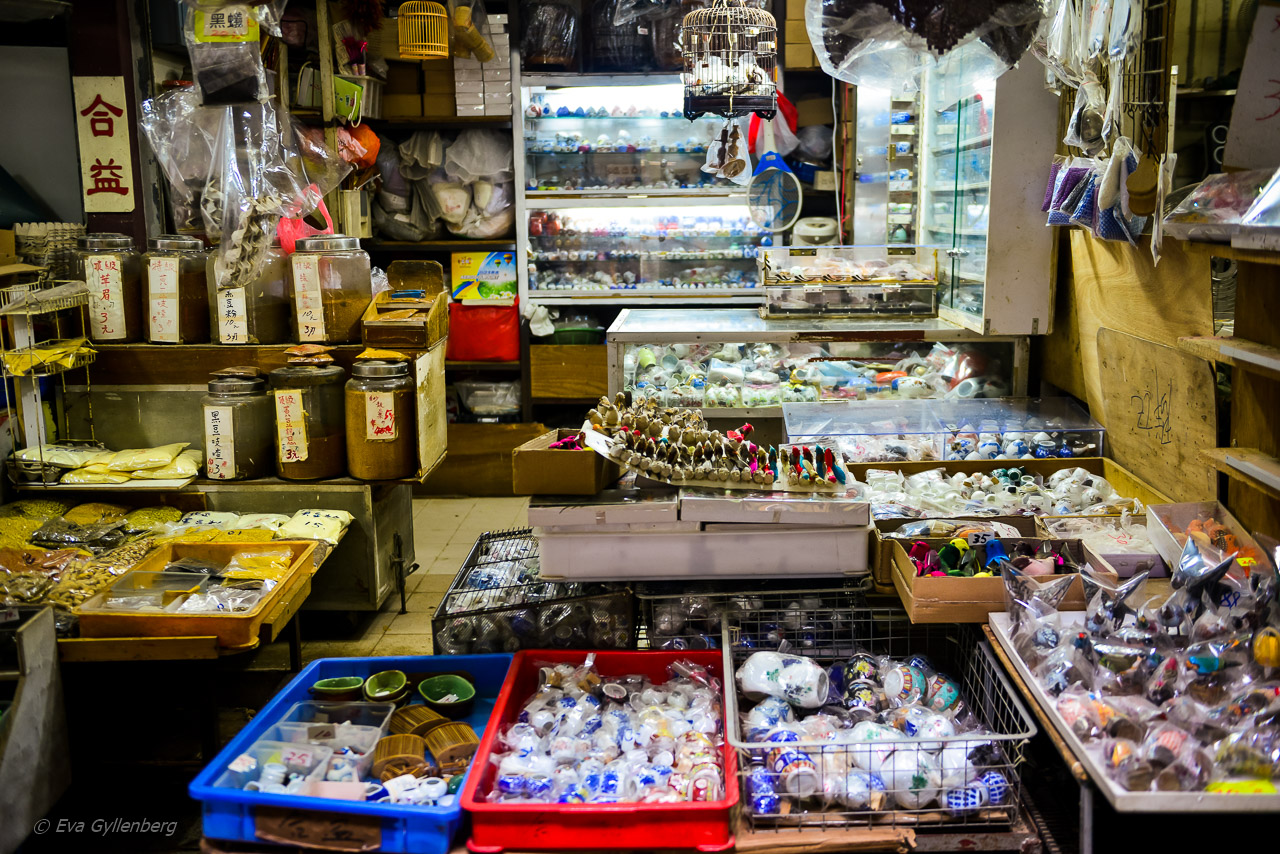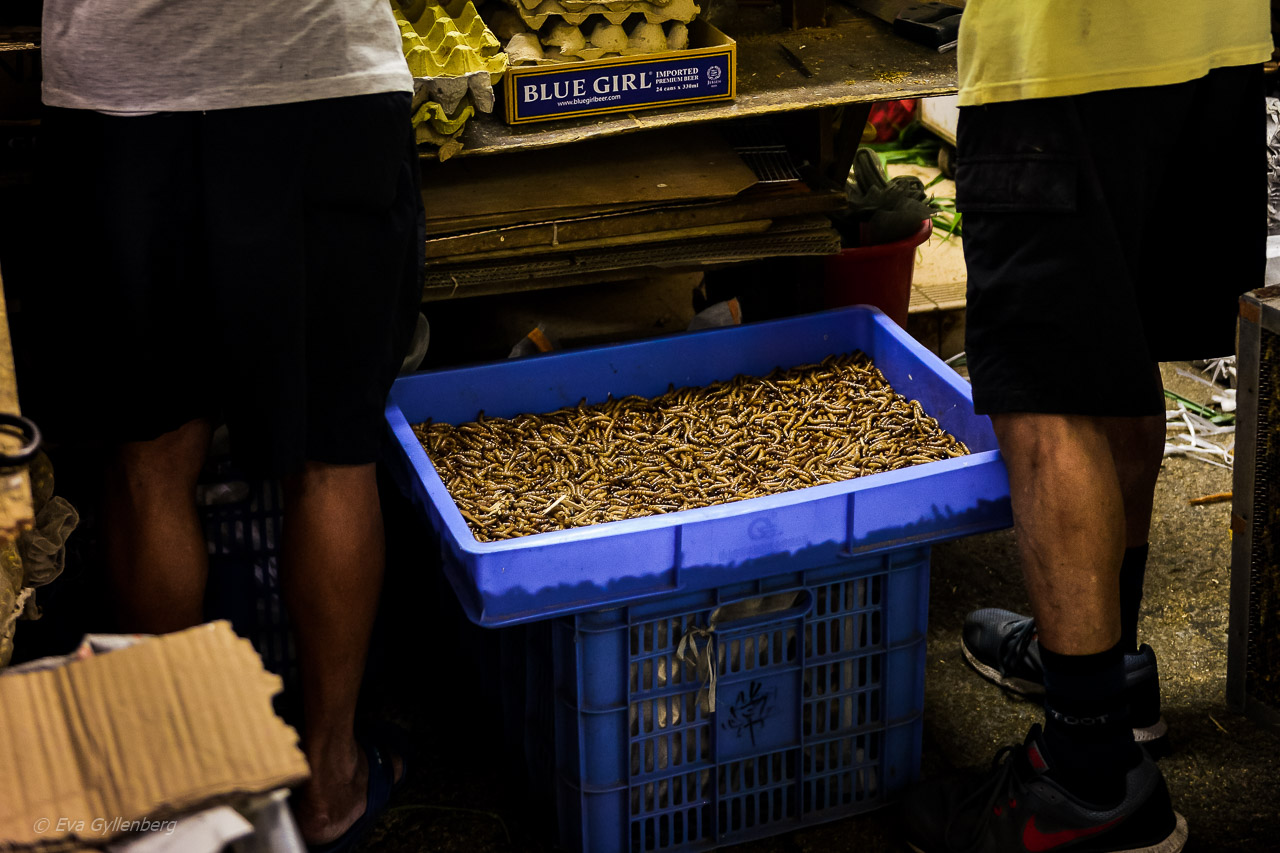 Want to read more of my travel tips? do not forget to like Rucksack on Facebook!
Have you been here? What did you think of the destination?
Been there - didn't like it!
0
Not keen at all to go here!
0
Eva Gyllenberg
Travel blogger, gastronaut, photographer and family adventurer with over 55 countries in his luggage. Eva loves trips that include beautiful nature, hiking boots and well-cooked food. On the travel blog Rucksack she takes you to all corners of the world with the help of her inspiring pictures and texts.