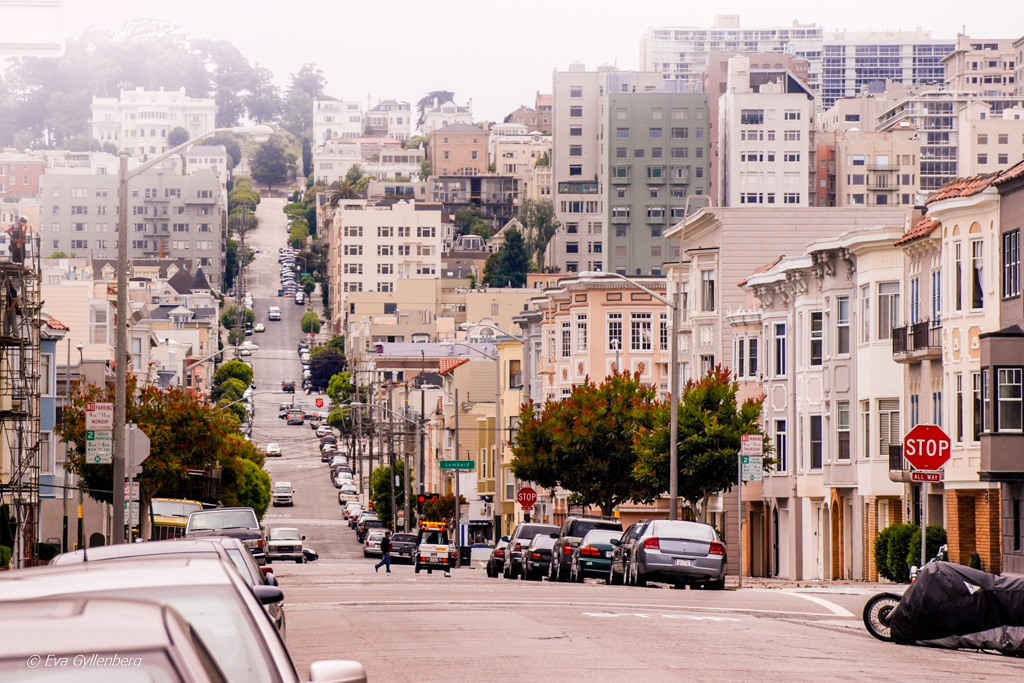 San Francisco was my first encounter with the United States and after this first trip there have been several more visits to this colorful city. San Francisco is neither gigantic like Los Angeles nor forcedly glamorous like Miami - here it feels more like being in a medium-sized European capital. Outspoken, tolerant and with a nice mix of hippies and yuppies. Just the right size and perfect for walking around.
But what is there to see and do in this big city? Here is my travel guide to San Francisco and my favorite places and attractions! Want to see more pictures? Look into mine Photo album from San Francisco!
Time difference
-9 hours from Sweden
Travel around
You don't need a car if you're just going to hang out in San Francisco. San Francisco is one of the few American cities that is not made for cars, here you walk or take the tram/bus during the day. However, there are areas in the city that you need to know and avoid, where there are more robberies, drug crimes and burglaries. This applies primarily to the neighborhoods south of Mission Street, the Tenderloin and Market Street. In the evenings, it is therefore recommended that you always take a taxi to and from the hotel/restaurant if you live in the city.
Temperature
As the fog rolls in over San Francisco's steep streets and Victorian houses, the warmth and sun of California feel far away. But zip up the jacket and trudge up one of the hills and you'll soon have warmed up again. San Francisco is located on the icy waters of the Pacific Ocean, so don't expect to see many surfers or bikini babes on roller skates. At most in the summer, the water here is 16 degrees, so San Francisco is not the destination for a beach holiday. Instead, cultural experiences flourish here in the form of world-class museums, fine parks and charming residential areas.
The average temperature in the air goes from 10 degrees and rainy in the winter, to 15 degrees and foggy in the summer. Sure, there are hot days here too, but the sunny warm clear days come more often in early autumn than in the summer months.
Tourist attractions
Golden Gate Bridge
The world's most famous bridge is both higher and longer than you experienced in all the countless movie intros that panned over the bridge. More than 10 million visitors come here each year and visit the Golden Gate Bridge Welcome Center or walk/bike across the bridge (takes about 45 minutes one way). In the summer, you can witness the fog roll in like a thick carpet from the sea, a really cool experience! If you'd rather experience the bridge from the water, there are several boat tours with dinner that take you directly under the bridge.
Right next to the bridge is Golden Gate National Recreation Area, with several fine beaches and hiking opportunities overlooking the bridge.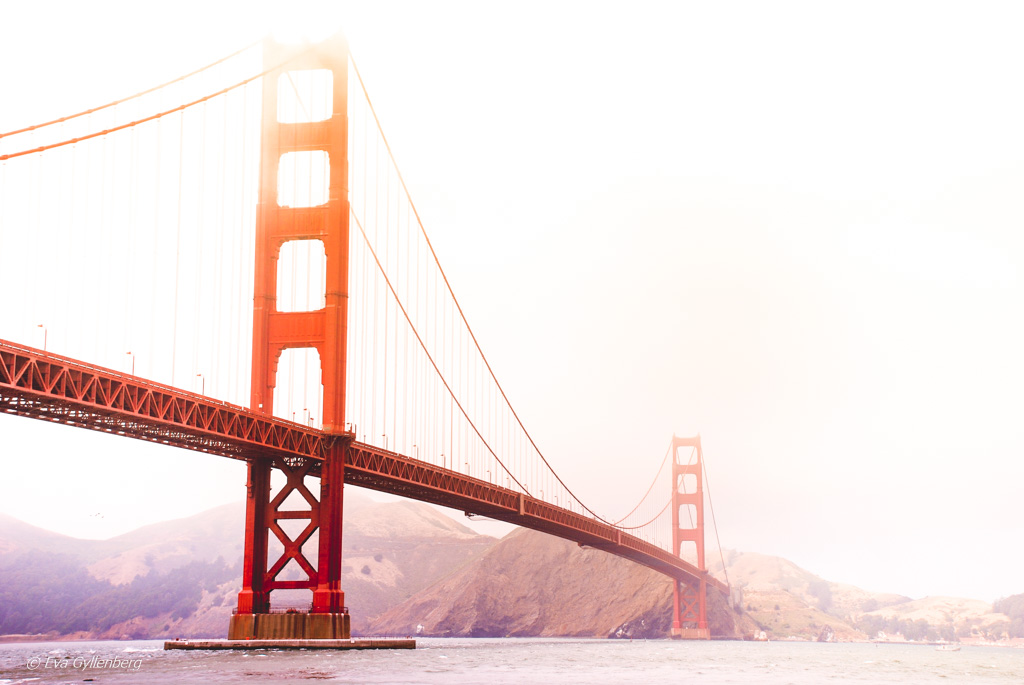 Alcatraz
In the infamous prison Alcatraz - The Rock - sat some of the scariest criminals of their time. Here you can walk around among the old worn cells and hear stories about, among others, Al "Scarface" Capone. Very exciting attraction for the whole family! It must have been so tantalizing to sit as a prisoner on the island and be able to look out over the streets and houses of San Francisco, but not be able to get there. So close, yet so far away.
To get here today, you need to book tickets with Alcatraz cruises WAY in advance - at least a month before in the summer if you want to be able to choose the day and time.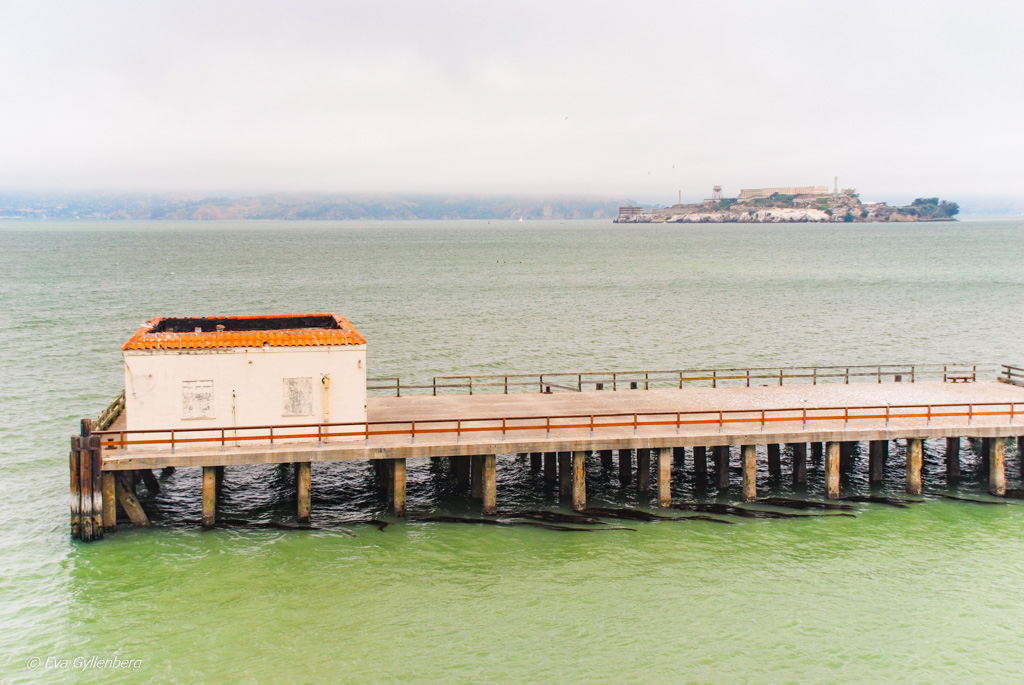 Fisherman's wharf
The farting and smelly sea lions at Fisherman's wharf has become a bit of a San Francisco mascot, but most visitors come here for the fresh seafood. A clam chowder in a bun sits perfectly in the salty sea air.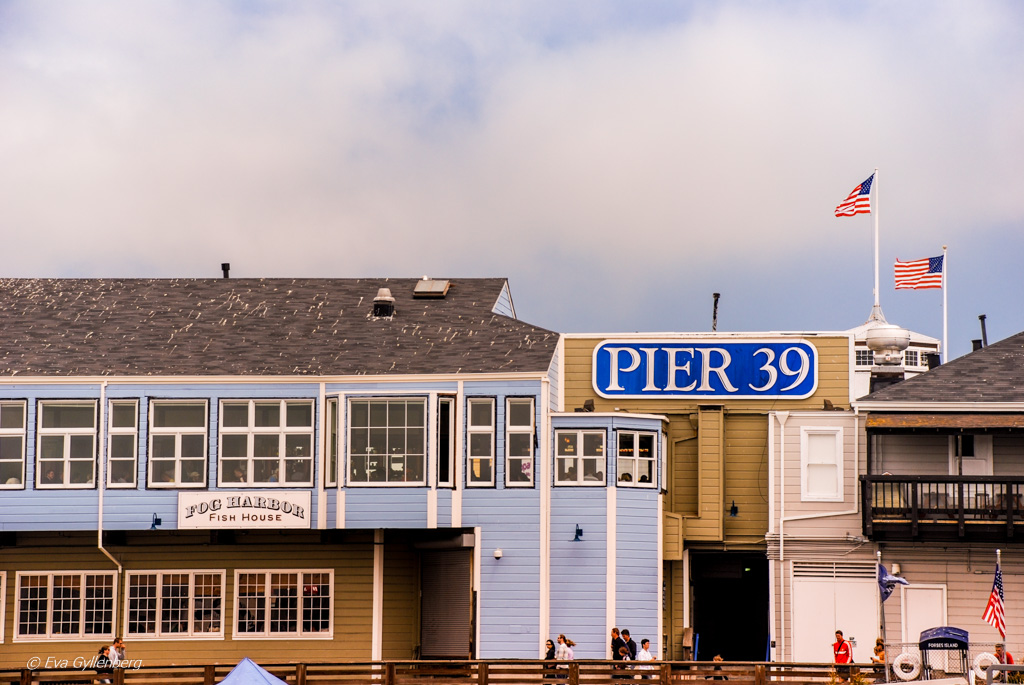 Chinatown
San Francisco's Chinatown is one of the largest outside of Asia and the 24 blocks are perfect for a half-day excursion. Explore the scents and goods of the exciting shops and try the best dim sums in town. After a while here, it almost feels like you're in Hong Kong.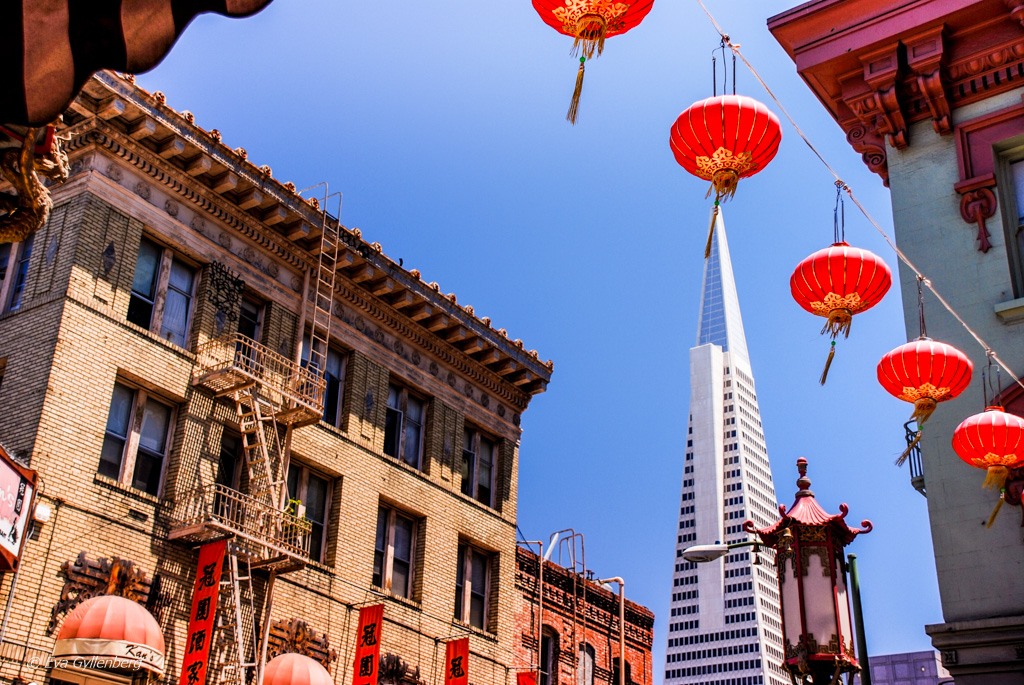 Twin Peaks
San Francisco is not known for its majestic high-rises, if you want to get a good view of the city, you have to go up to Twin Peaks. There are no municipal buses that go up here to the top, but if you have a rental car, this is a perfect stop. But try to get here early in the morning and bring an extra windbreaker - parking spaces are few and there are always cold winds at the top.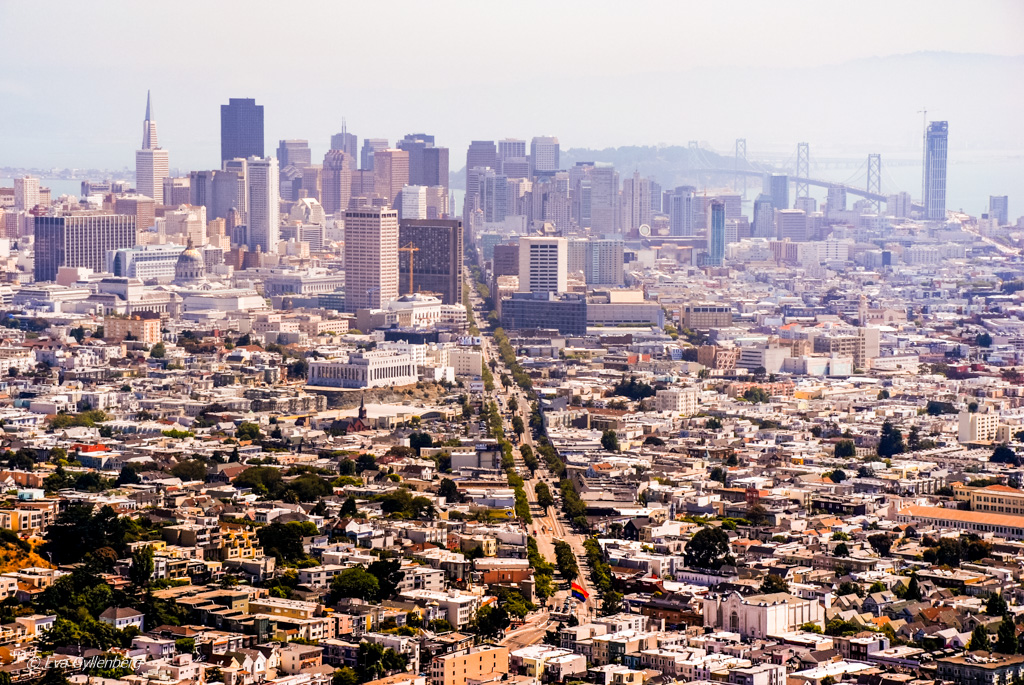 Golden Gate Park
Golden Gate Park is not just a park – but a collection of parks and museums. Here you will find Academy of Sciences, de Young Museum and Japanese Tea Garden, but the park is much bigger than that. We especially liked the Japanese Tea Garden, a quiet oasis in the hustle and bustle of the big city.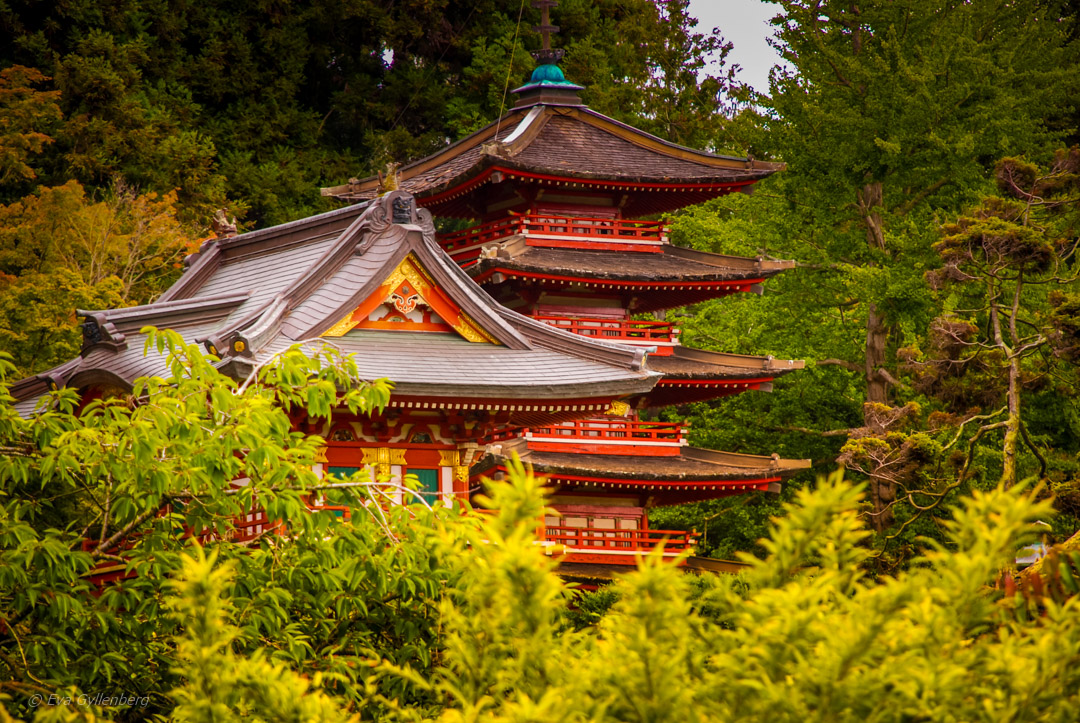 Palace of Fine Arts
Palace of Fine Arts was built for an exhibition in 1915, and is the only one of the ten original palaces still standing today. Incredibly beautiful, with pillars, pavilions, fountains and beautiful flowers make this a popular spot for locals, wedding photographers and Instagram stars alike.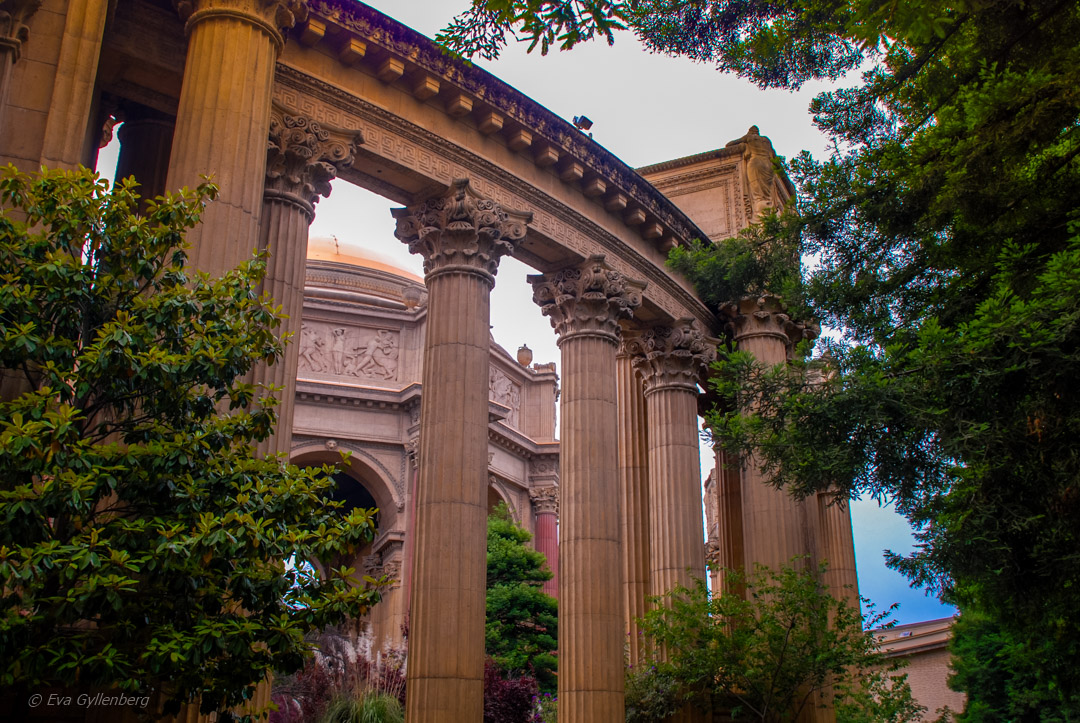 Have you been here? What did you think of the destination?
Been there - didn't like it!
0
Not keen at all to go here!
0
Eva Gyllenberg
Travel blogger, gastronaut, photographer and family adventurer with over 55 countries in his luggage. Eva loves trips that include beautiful nature, hiking boots and well-cooked food. On the travel blog Rucksack she takes you to all corners of the world with the help of her inspiring pictures and texts.