One of Normandy's most famous departments is Calvados – the area that produces the famous apple spirit of the same name. Here, vines do not grow along the slopes, but millions of gnarled and prosperous apple trees. The apples that are produced are not primarily apples for eating, but special kinds of apples that are excellent for the production of calvados, cider, pommeau and vinegar.
A nice way to experience this region is by driving the tour Route du Cidre - the four-mile long cider road that guides you around to some of the area's cider producers. A lovely tour that for us took a whole day!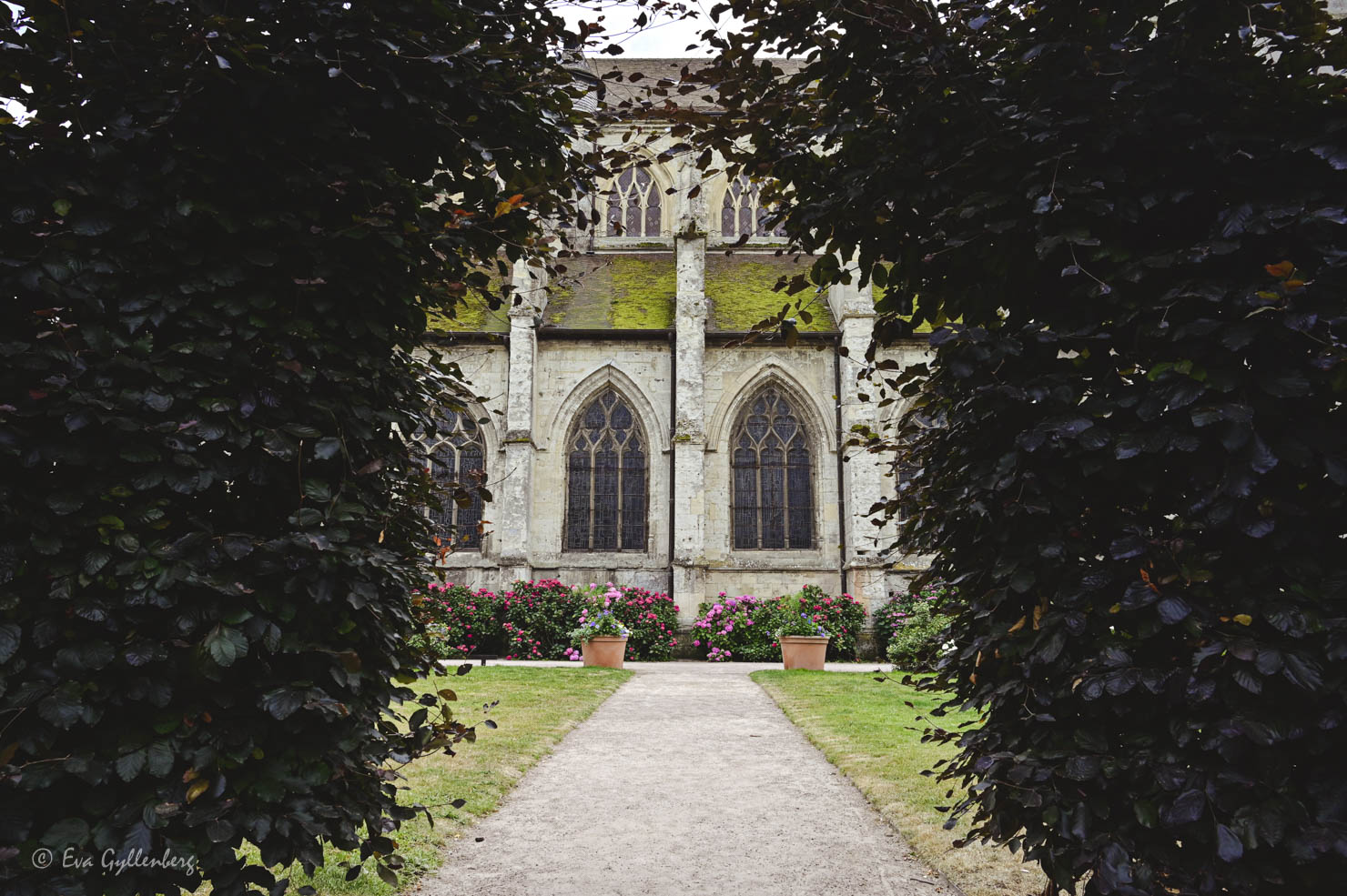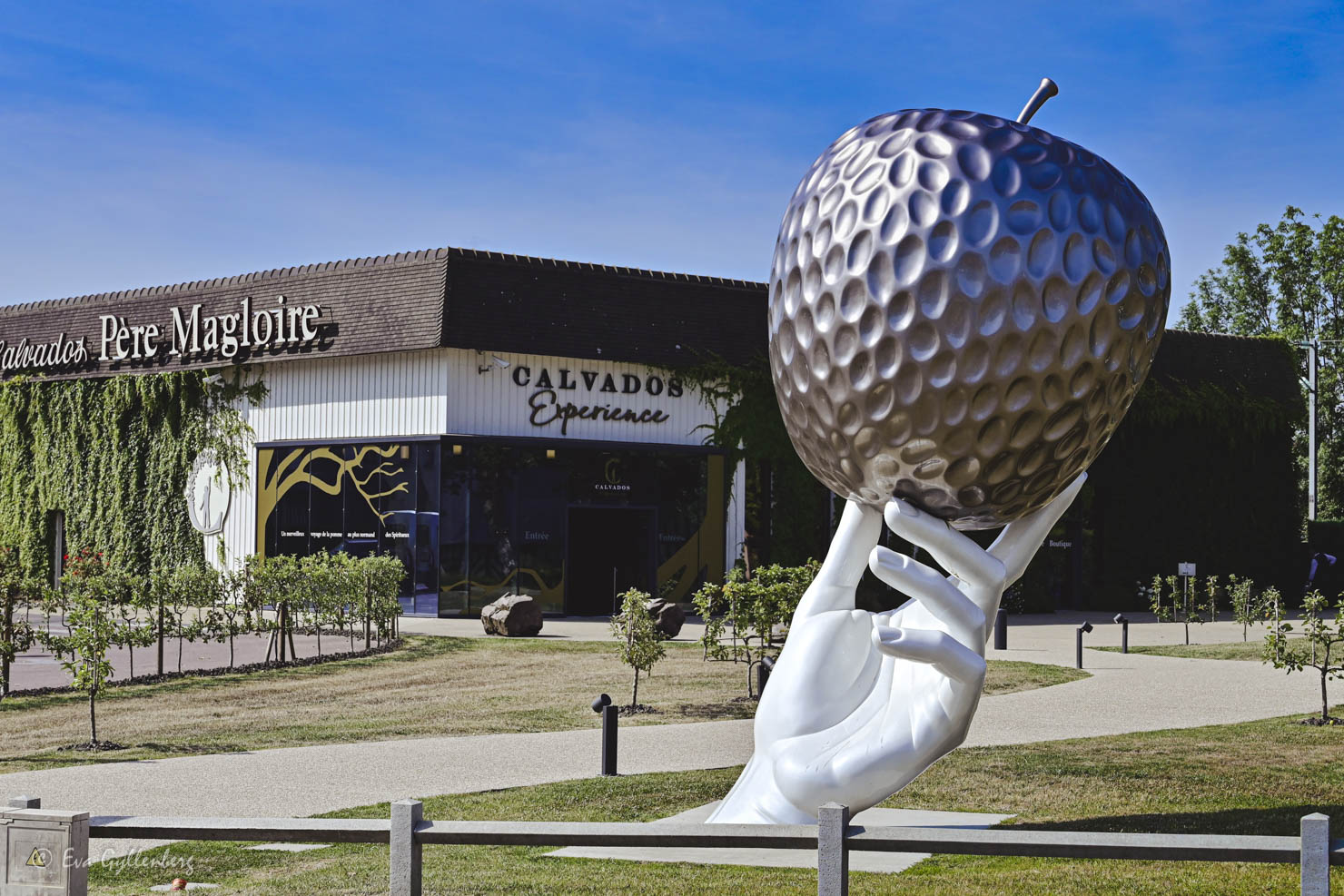 Pont l'Évêque and Père Magloire
In Normandy, much revolves around dairy products and apples. It almost feels like every single village has its own cheese and every single farm has its own cider production.
We start our apple journey around Calvados off the cider route itself, in the cheese town of Pont l'Évêque. The famous cheese of the same name is made here, a square white mold cheese with a very rich aroma. A favorite among those of us who love foot sweat cheeses, but we're not here to eat cheese. We are here to learn more about calvados.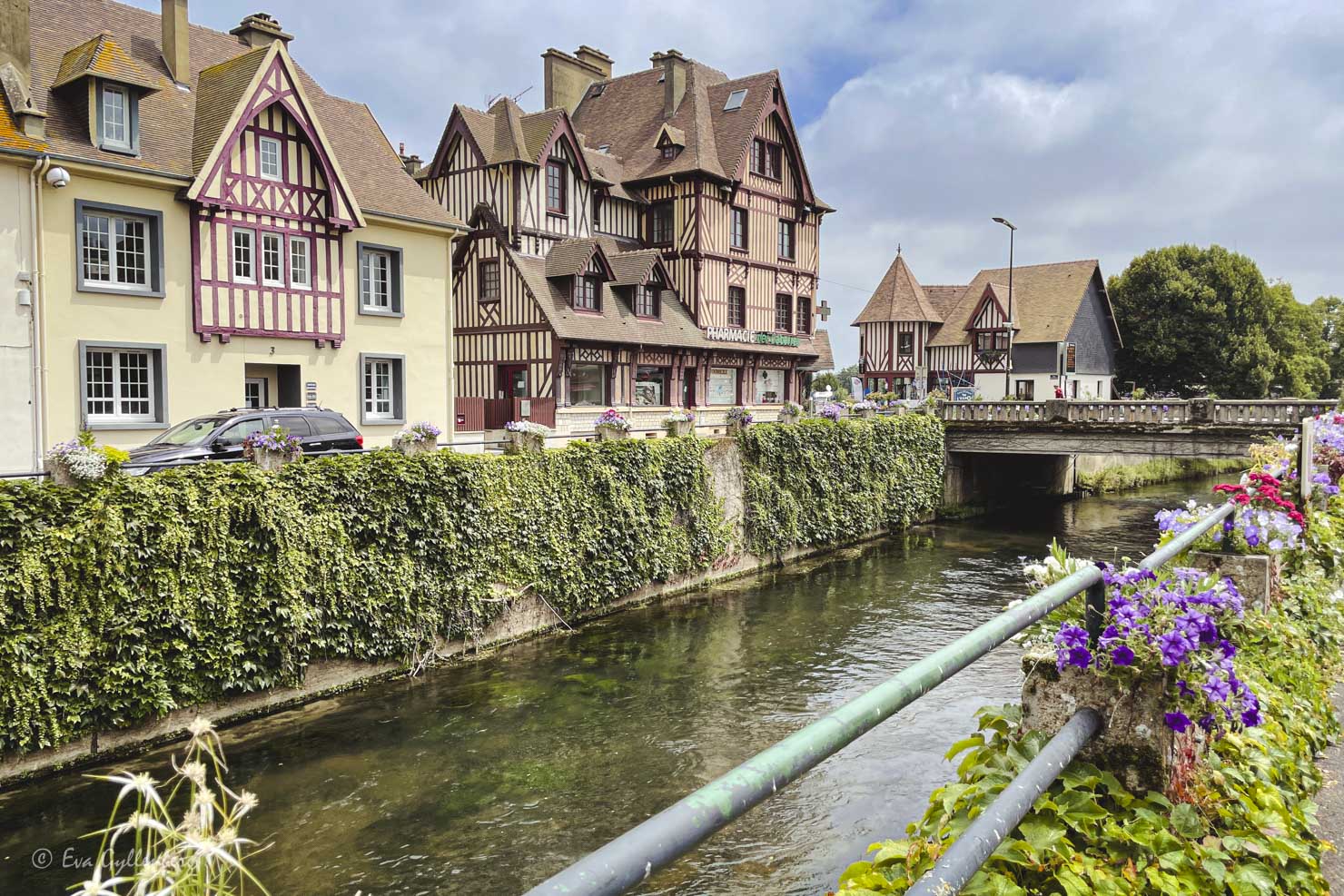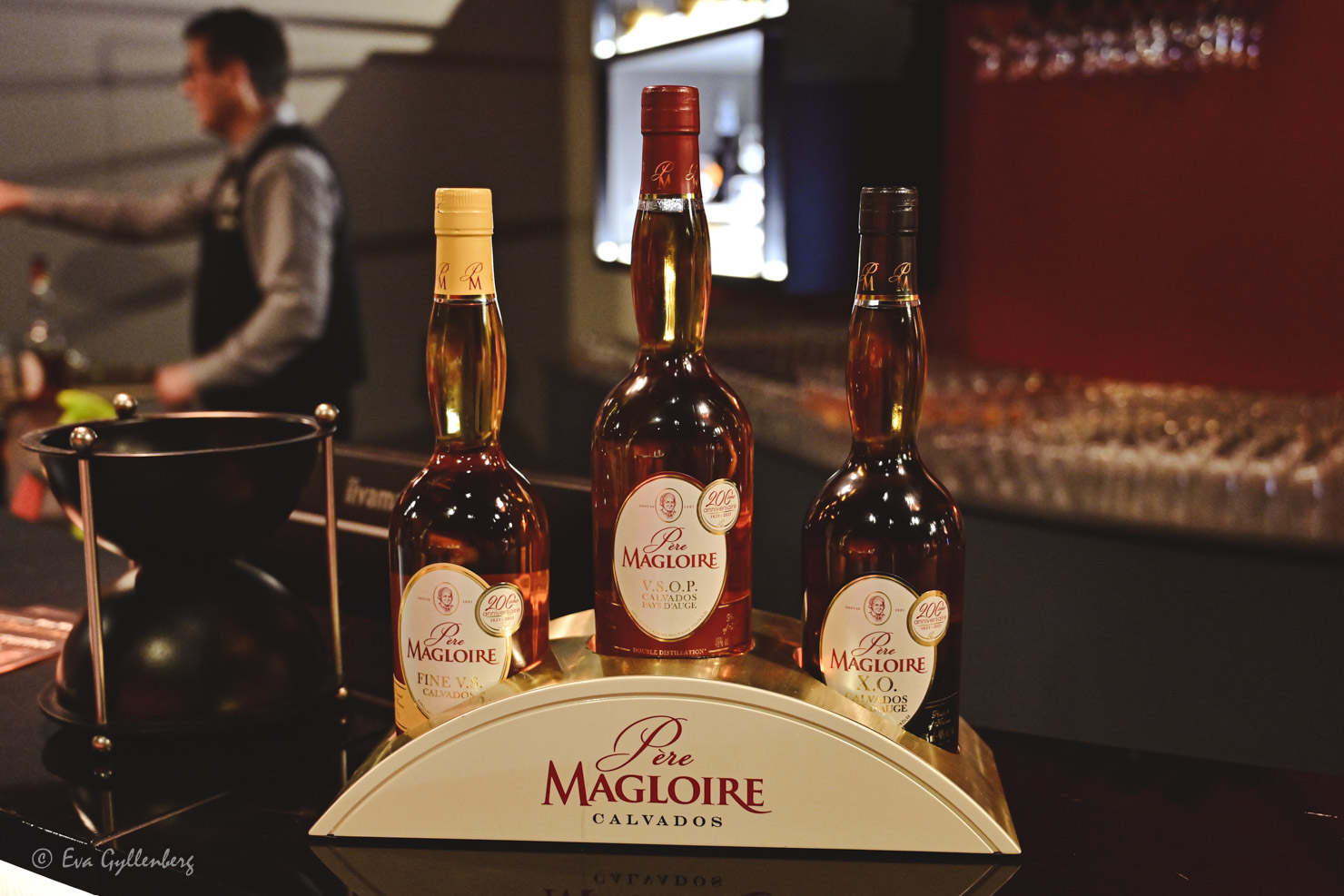 Calvados is an apple spirit made from cider that is distilled and aged in oak barrels. The result and the taste depend a lot on which apples were used and which soil the apples grew on. Some apples are bitter, others have more sweetness. Over 200 different kinds of apples can be used in any of the three approved appellations: Calvados Domfrontais, Pays d'Auge, and Calvados.
Pont l'Évêque is located in the Pays d'Auge, which is the oldest appellation. This is where the big calvados producer is located Pere Magloire and their interactive visitor center with guided tours that teach you all about how calvados is made. From apple to bottle. From the Viking Age to the present. An entertaining and informative exhibition that tells as much about the history of Normandy as about the history of the drink. Over the years, calvados has gone from being a forgotten drink that grandfather had in the liquor cabinet, to now being used in drinks at the world's hottest bars.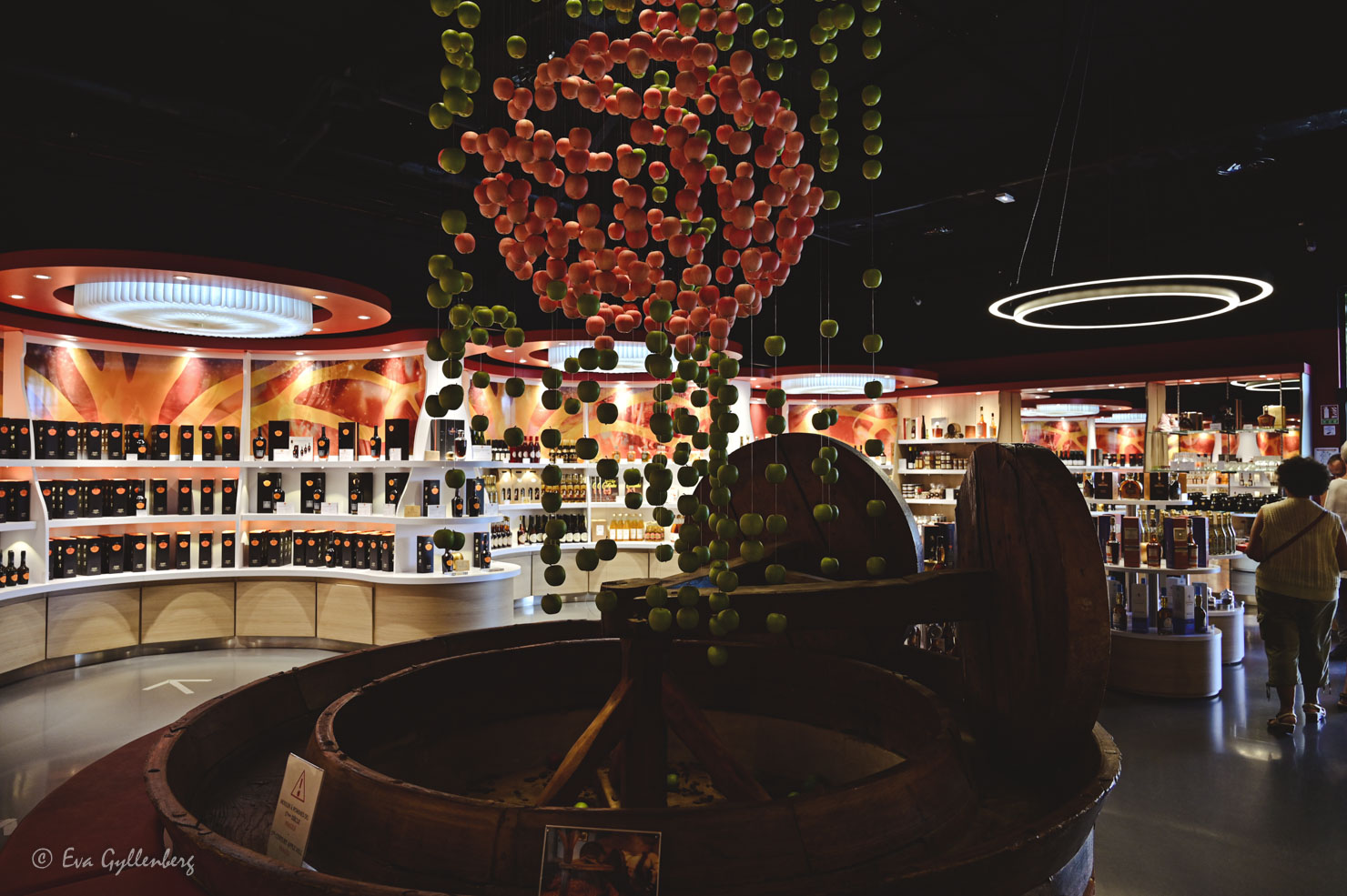 A calvados aged for at least two years is classified as VS
Storage for at least six years gives the classification XO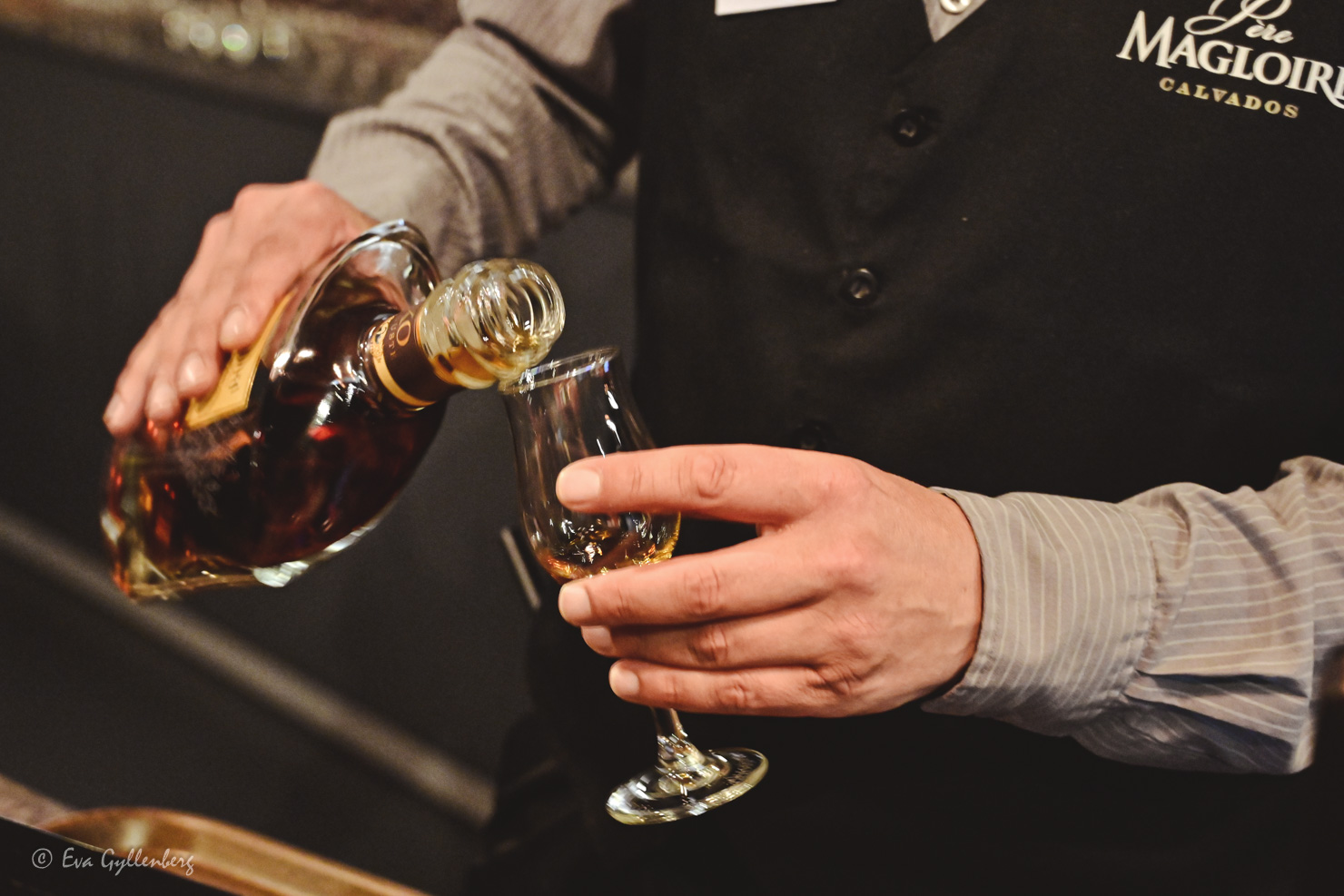 Lunch at Auberge de la Touques
Before we leave Pont l'Évêque, we have lunch at a charming auberge by the canal in the village. On Auberge de la Touques outdoor dining hangs the whole village and there is only one free table. Families, dogs, friends and couples – the atmosphere is cordial and as warm as the heat wave.
As usual, you can expect that a lunch in France takes time. We order a really lovely three-course lunch for €29,50, which for me starts with a burrata with basil ice cream and ends with a Calvados flambéed apple mousse. Take the opportunity to decide who will be driving before looking at the menu, although of course there are plenty of delicious cheeses and other non-alcoholic desserts as well.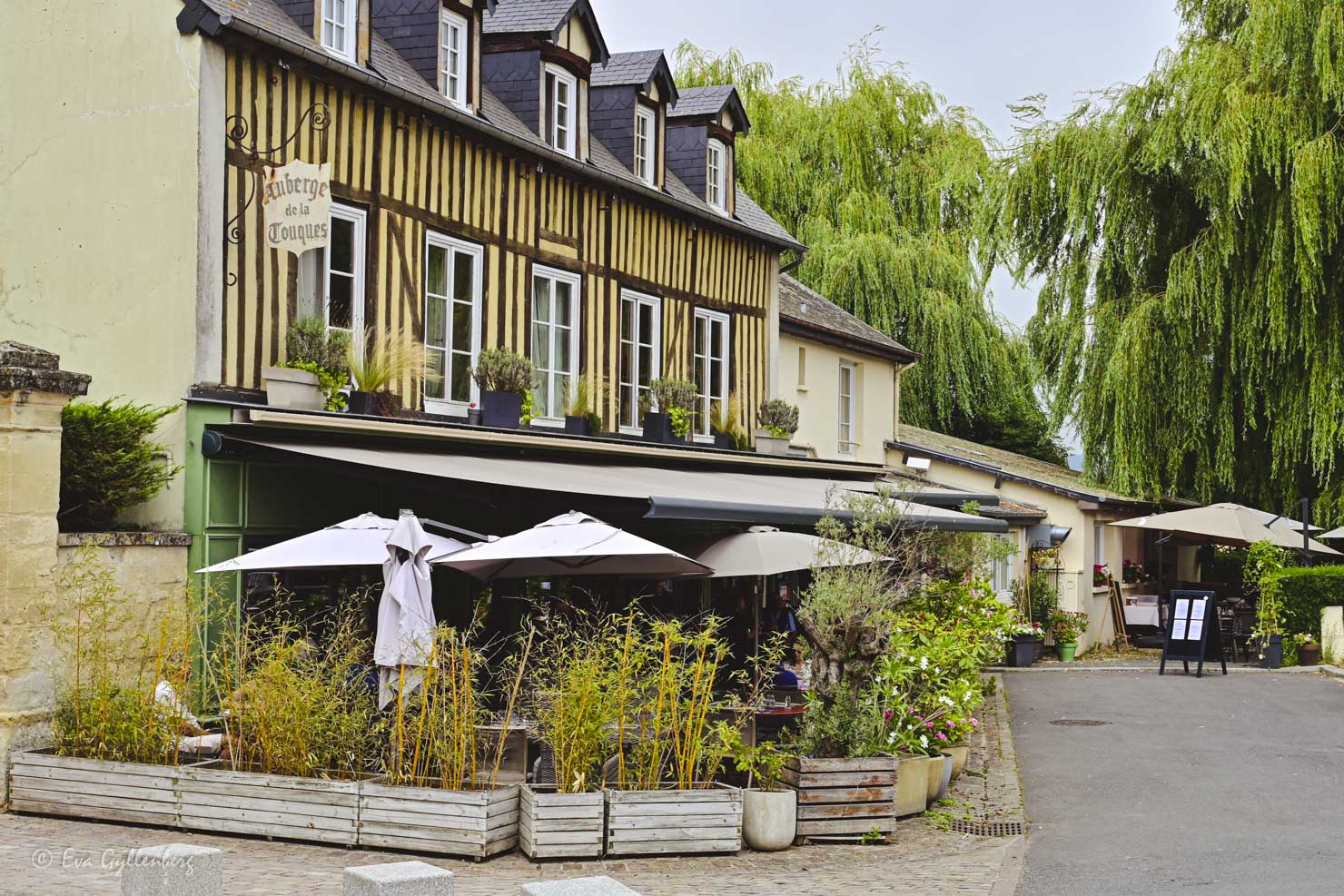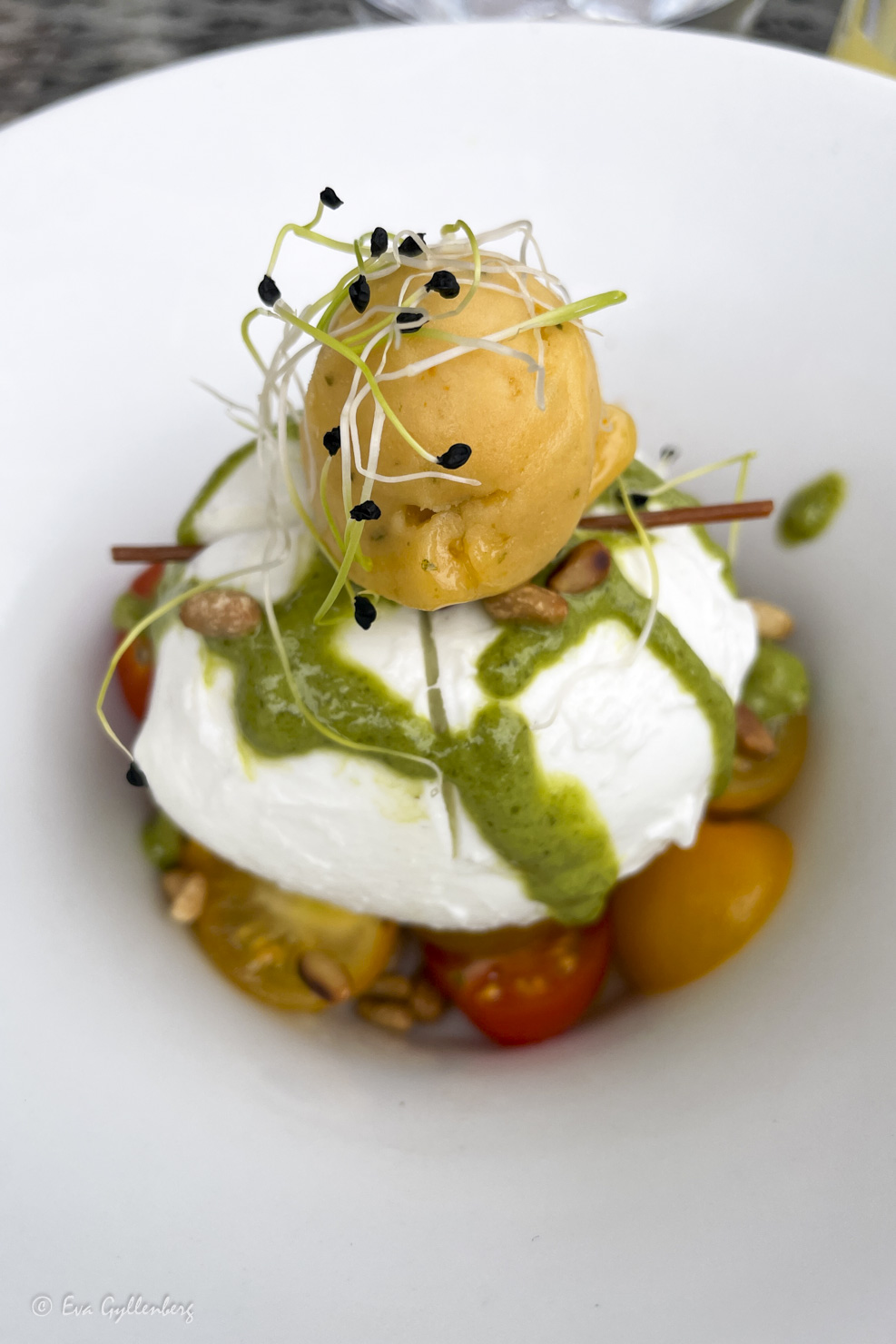 Cidervägen's farm shops
We manage to drive for just under 10 minutes from Pont l'Évêque before we reach the destination and start of the journey - Route du Cidre. France may be one of the world's most famous wine-producing countries, but in the chilly Atlantic winds of Normandy and Brittany, wine does not thrive. Here, instead, windswept apple trees flourish over the fertile meadows in symbiosis with the brown and white Norman cows. Normandy has been making apple cider for hundreds of years, a dry (but still sweet) slightly bitter variety that almost feels a little more like a sweet beer than apple juice. A cider that is always sold in dark glass bottles with natural cork, packaged as carefully as a fine champagne.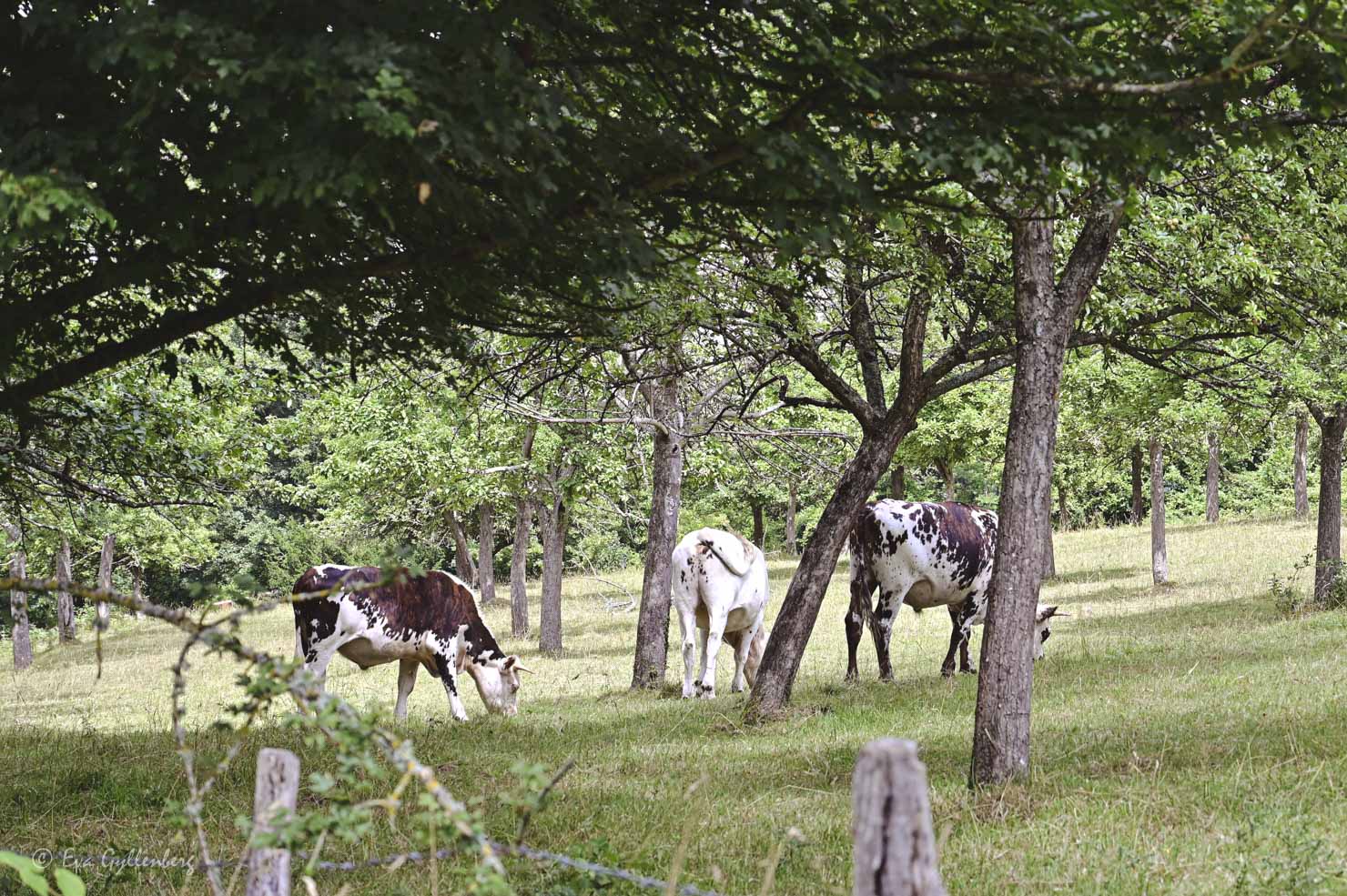 The heart of Normandy's (and France's) cider production can be found here in Pay d'Auge - where cider is produced according to the appellation contrôlée AOP Pays d'Auge. A seal of quality and control. Here are some of France's foremost cider producers - among others Domaine Dupont and Manor de Montreuil. However, we are mainly out to visit the small and slightly more unknown farms, the ones that are almost not visible on the map. Producers who do not export, but rather sell their goods to local restaurants and shops.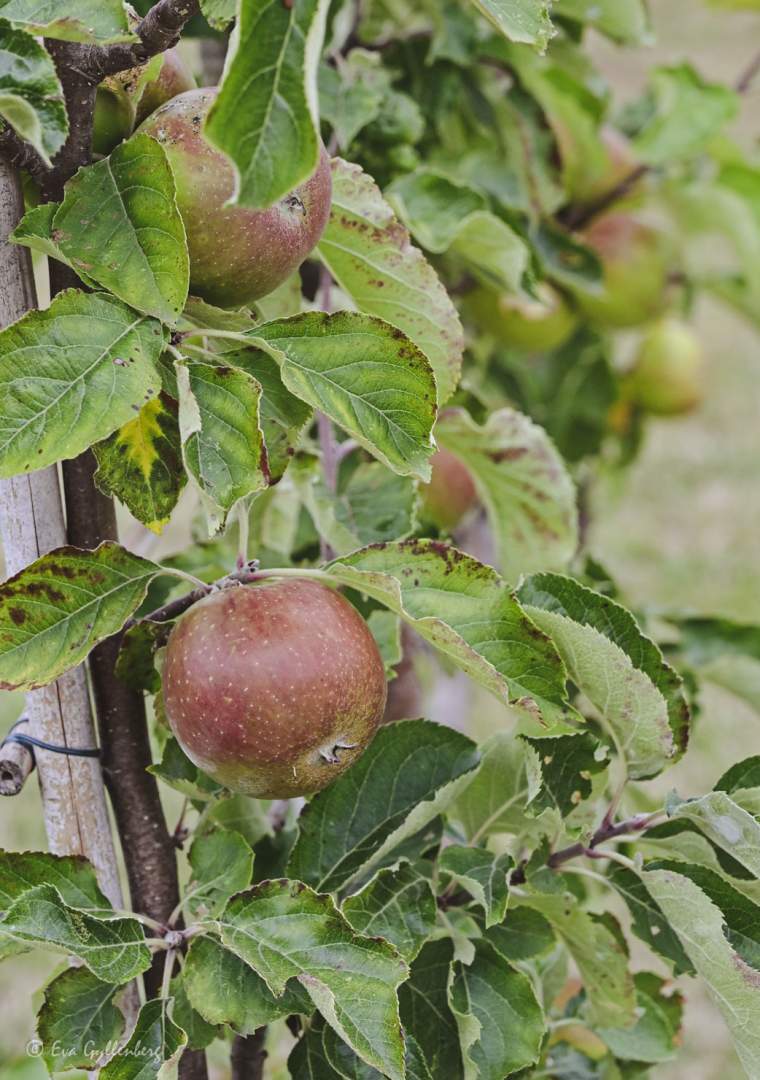 The cider road is well marked with charming apple signs. White signs for the road itself and green signs for the farm shops. About 20 cider makers are on the official map, but down the road there are even more farm shops with everything from cheese to fruit. However, the focus is undoubtedly on cider and calvados.
The month of July means many tourists, but we don't encounter any queues on the roads. Perhaps there are more tourists in May when the apple trees bloom in all their glory, or in autumn when it is harvest time and the hills are covered with the scent of freshly pressed apples.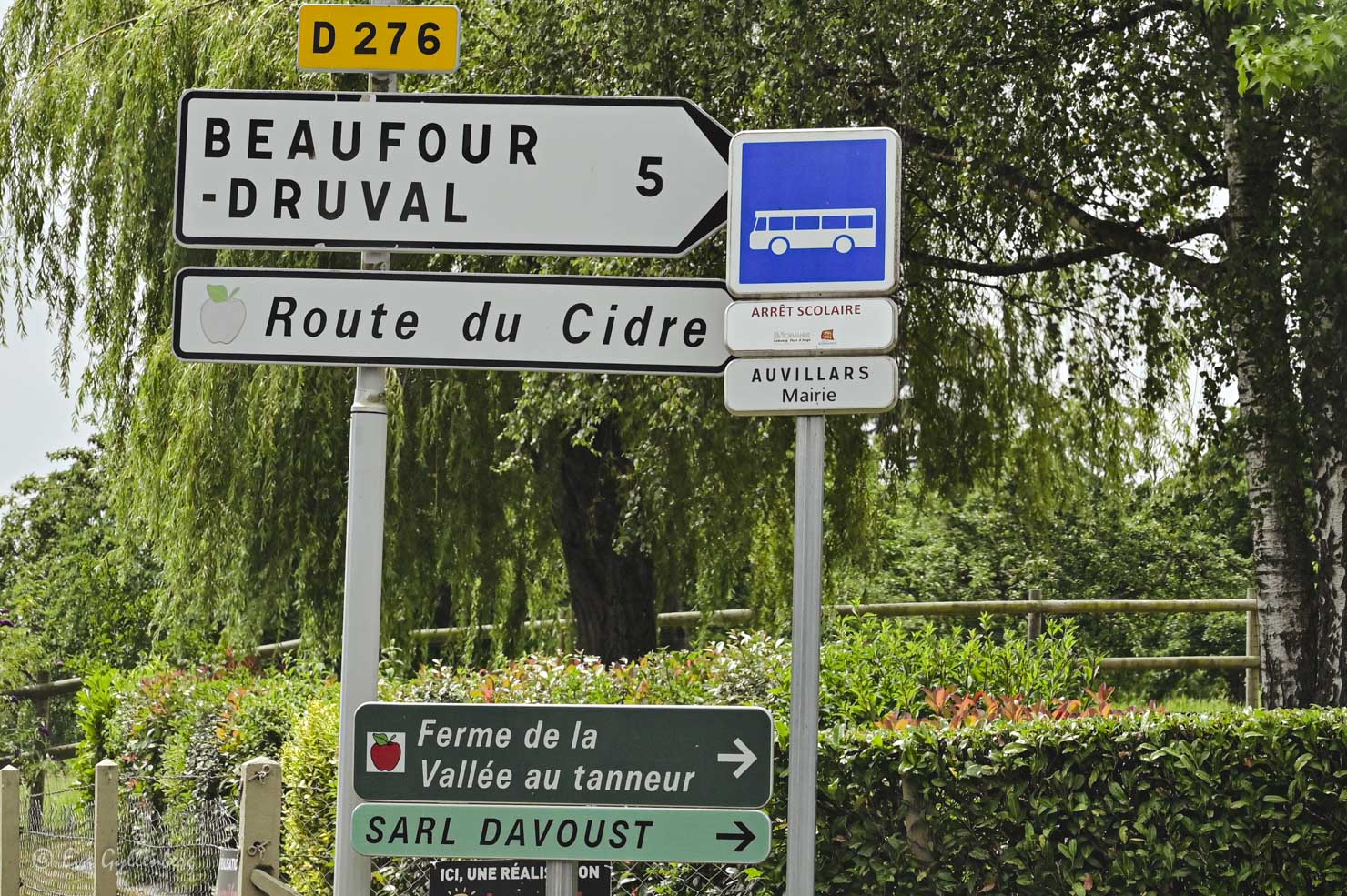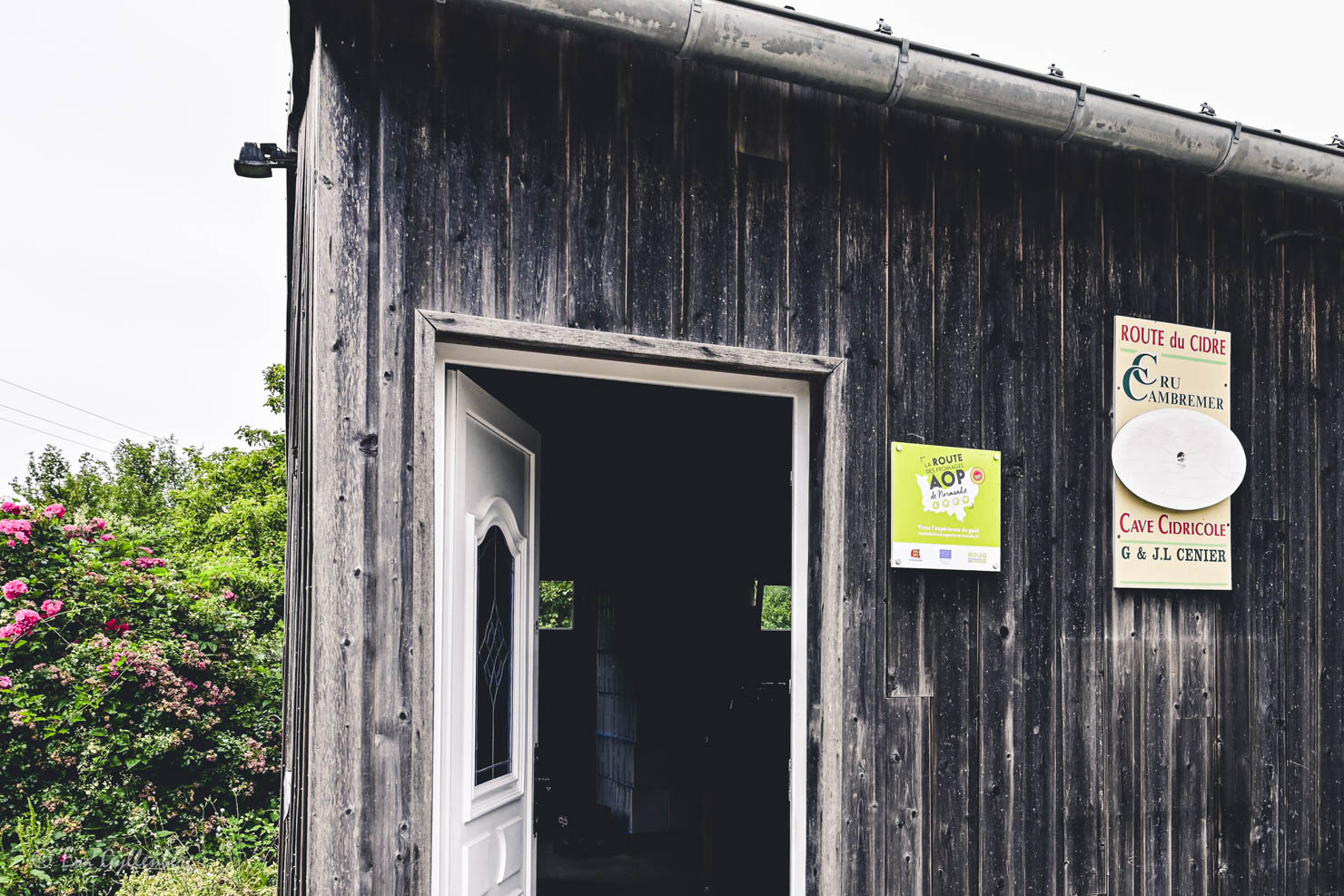 We stop at several small farm shops, one smaller than the other. The green signs take you into hidden shops in backyards and sheds, sometimes staffed and sometimes not. Sometimes English speaking, sometimes not. It is always just as exciting to open the car door and discover what is hidden behind the doors of the small shops.
Most of the farms we visit don't just sell cider, they make everything from apple juice to apple cider vinegar, calvados, apple marmalade and cheese. It is easy to pre-purchase immediately and the luggage is quickly filled with the bulky cider bottles.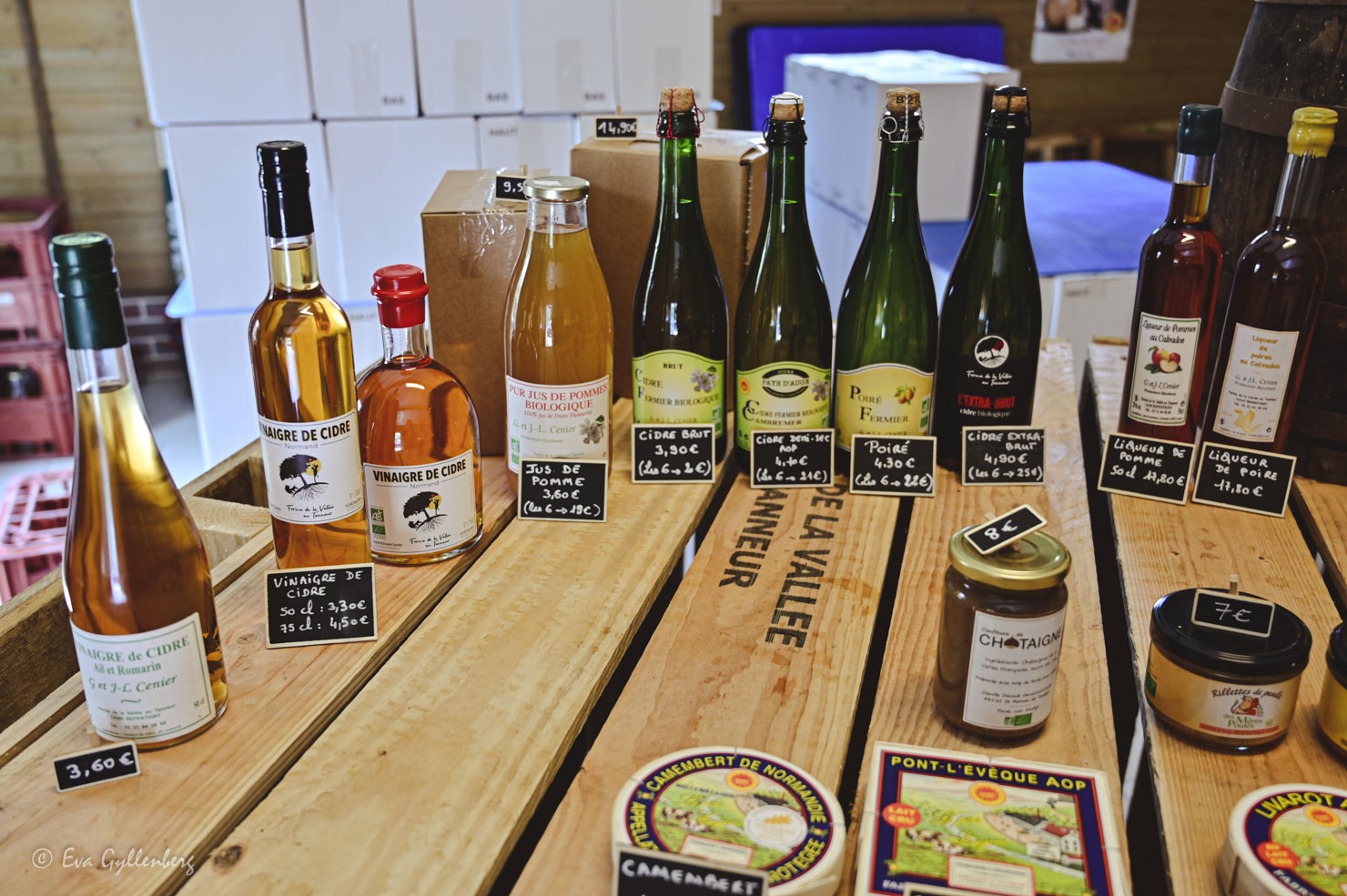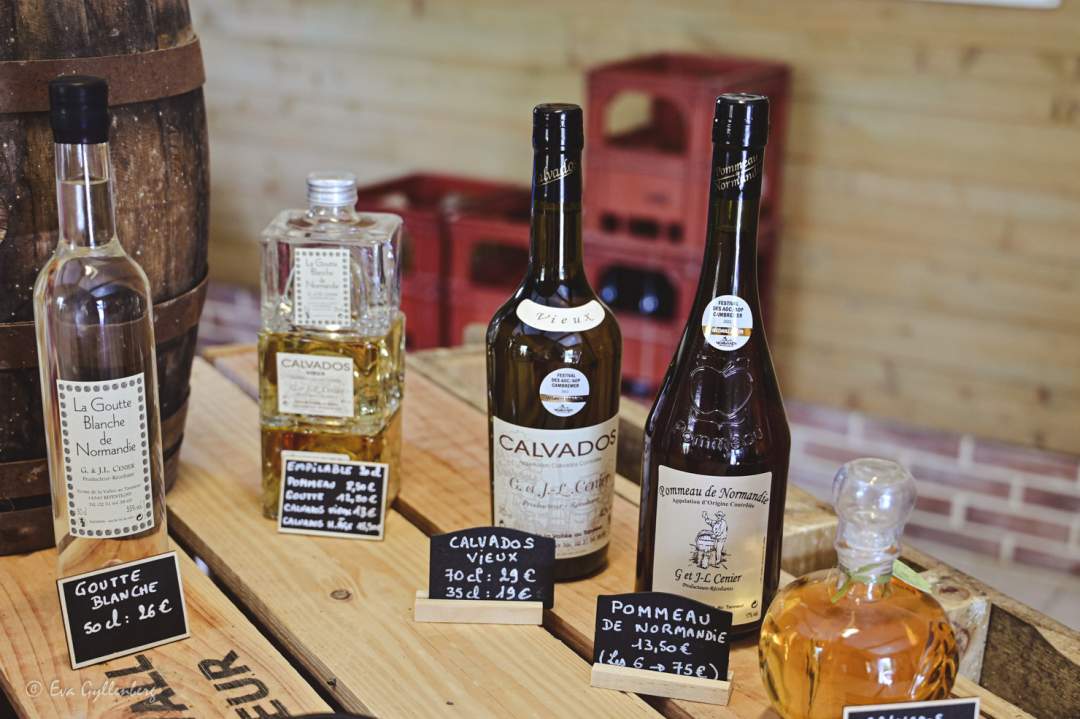 Most beautiful villages after the cider road
Traveling along the cider road is not just a drinking journey, but a journey straight into a Normandy postcard. Classic half-timbered houses, castles, farms, horses, cows, apple groves and churches line the road and create a frame for the landscape.
Some of the most beautiful villages along the way are Beuvron-en-Auge, Cambremer and Bonnebosq. We stop in Beuvron-en-Auge, both because the village is classified as one of France's most beautiful villages, but also because this weekend there is a large antique market in the village.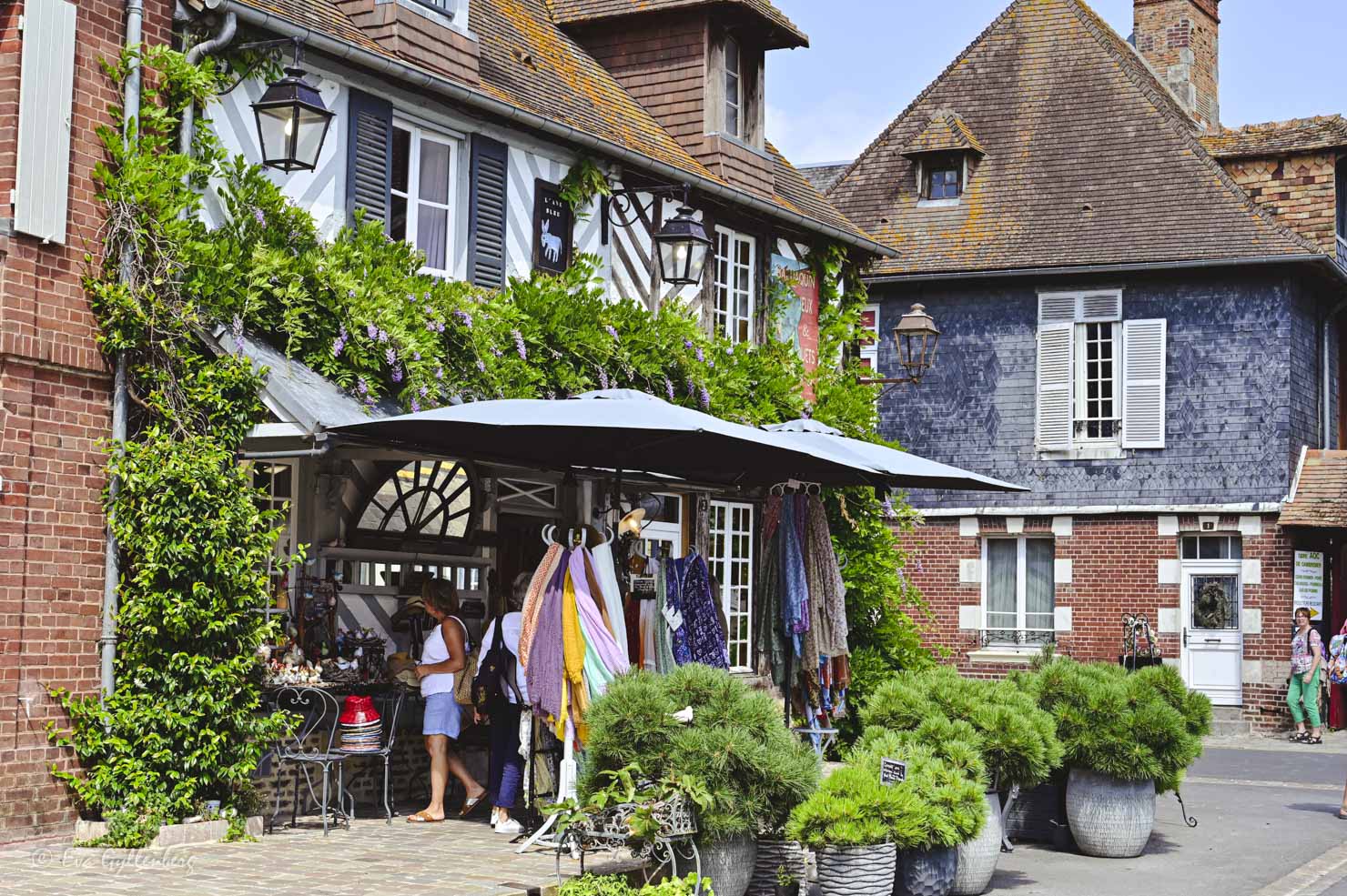 The antique market is an experience in itself. Admission costs €4, but the admission includes a glass of cold local cider. Nice and very much appreciated by the visitors, who probably mostly visit the market to talk to the neighbours. Once inside the market, I quickly realize that we should have traveled here by trailer. Fantastic old furniture, centuries-old paintings, French linen and statues that would fit in a castle. Here is everything that makes my old flea heart beat a little faster. Unique things with soul.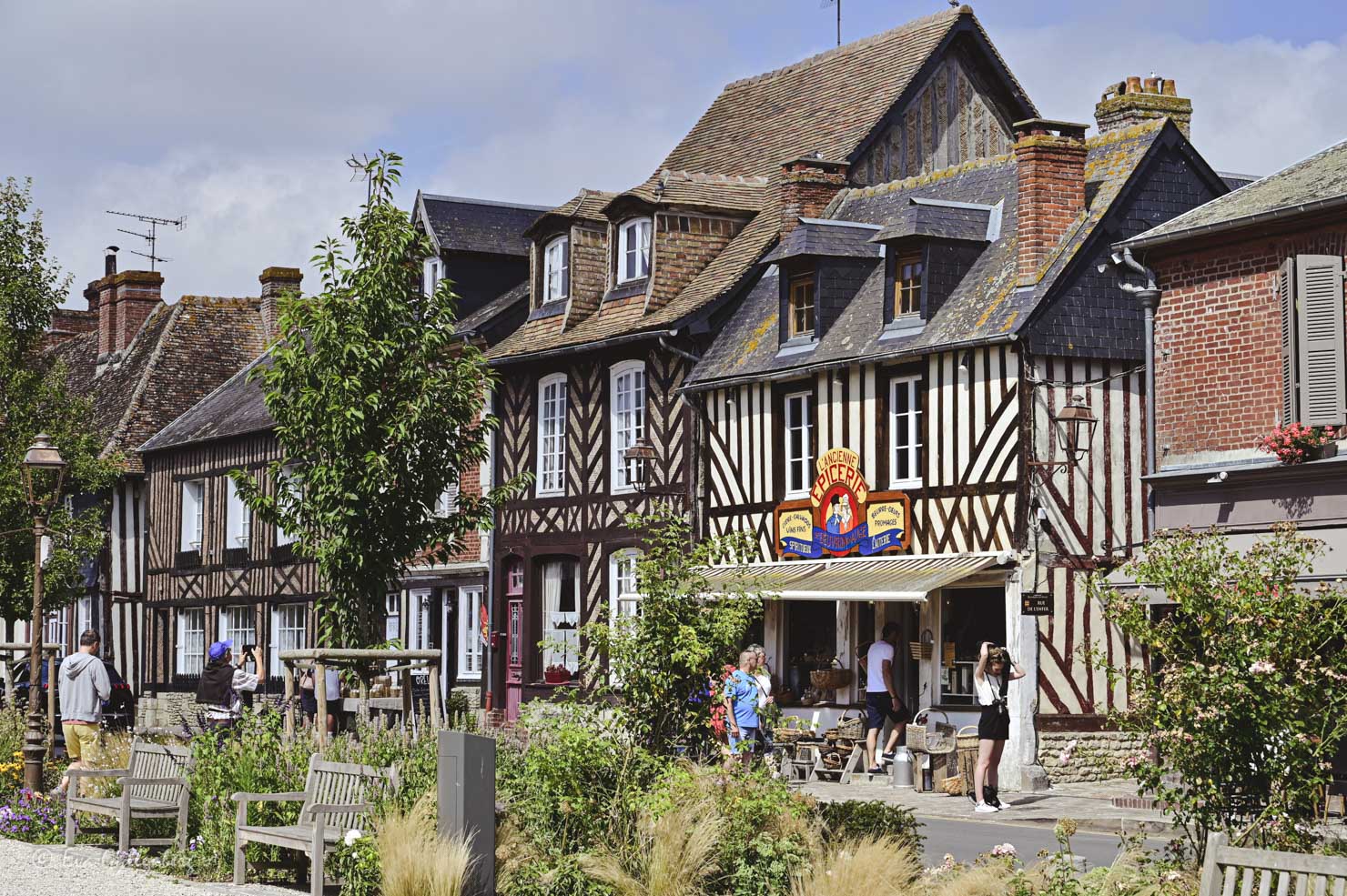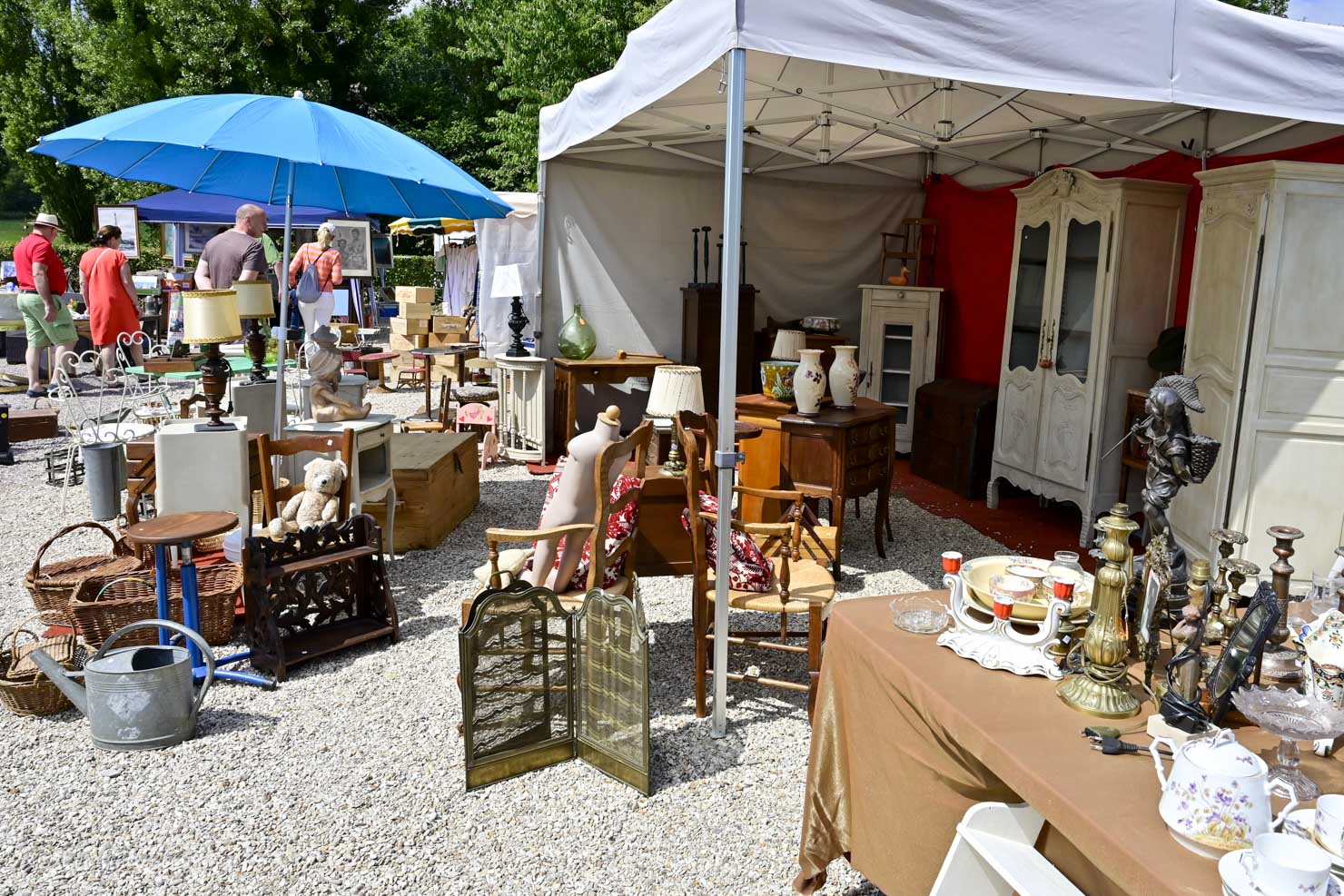 Whole Beuvron-en-Auge is like a fairy tale clothed in lovely floral splendor, with wood carvings and blooming wisteria on every other house facade. A well-maintained and proud village that is well suited for a coffee stop and a leg stretcher.
In the middle of the village is the square Place Michel Vermughen and here you will find a cafe, a restaurant, a grocery store and some cute little shops. Otherwise, the well-known sights in the village are few, even if really every little alley is worth seeing.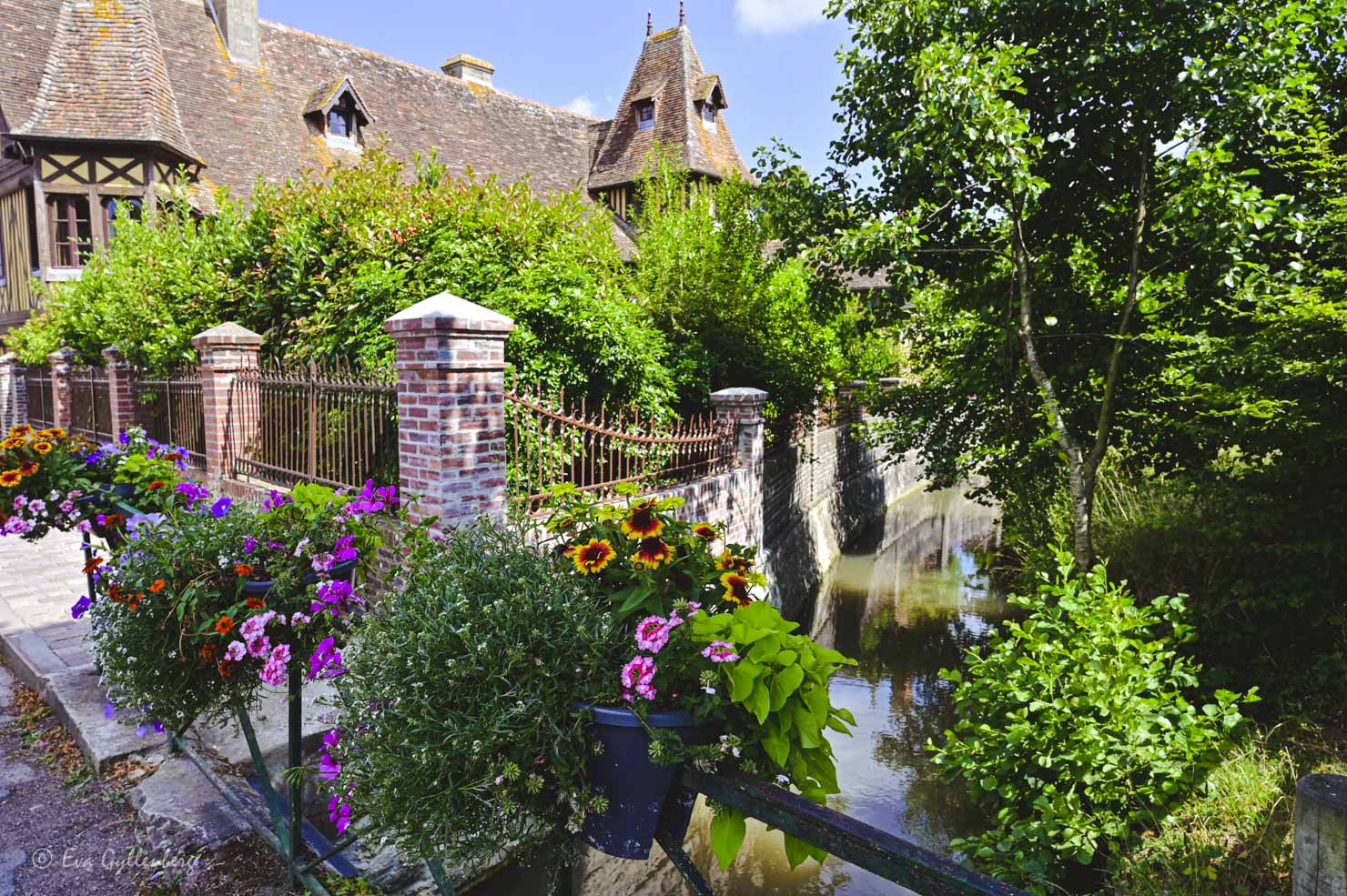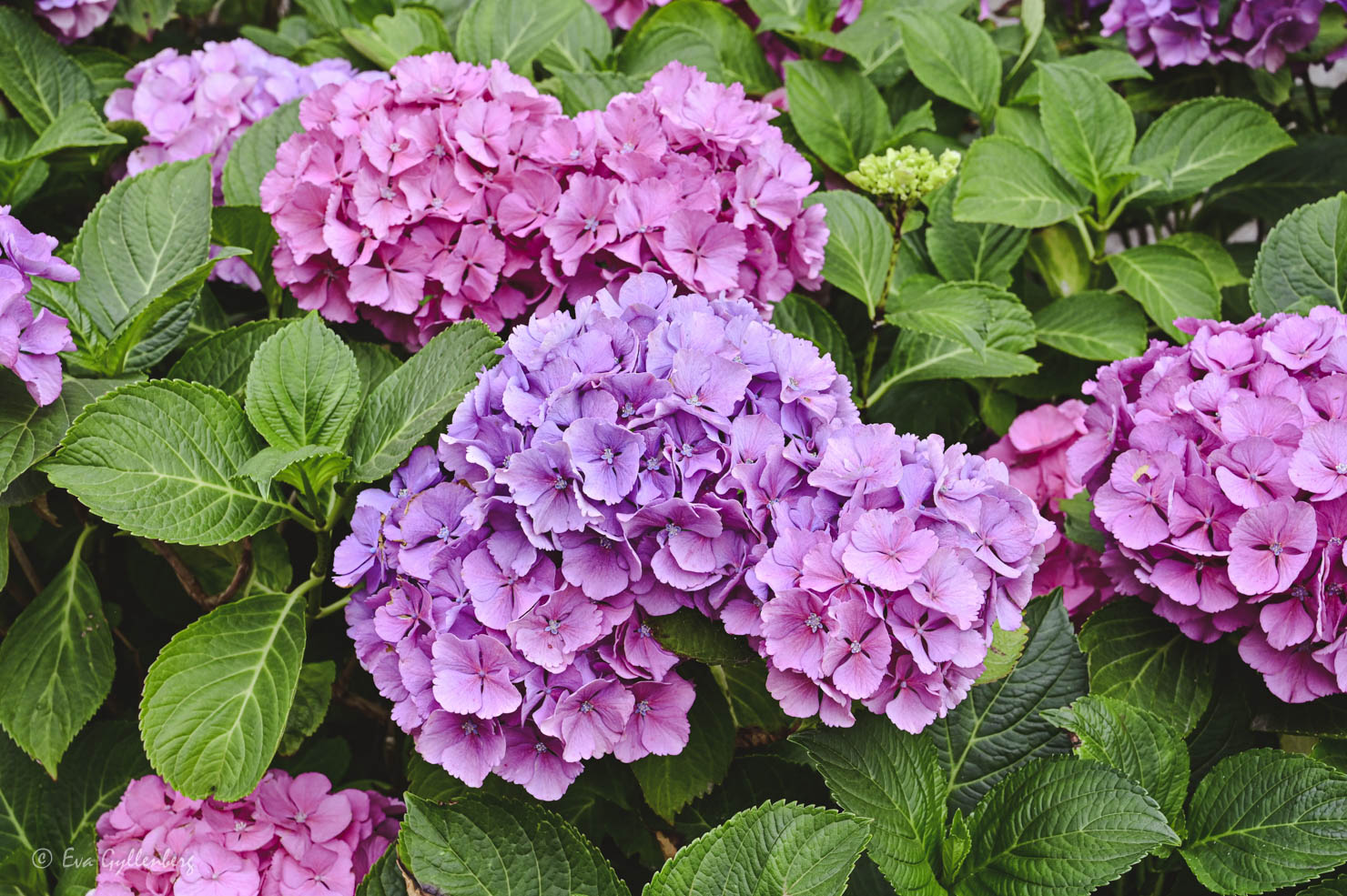 We slowly roll back towards the coast again. The tailgate had far too little room for everything I wanted to buy, but I'm happy to have room for a few plump bottles of local cider. These bottles should be carefully saved and enjoyed until Christmas, I have decided. Don't you think it will go perfectly with a glass of dry cider with a thin bread sandwich with Christmas ham?
Things to think about when going down the cider road
The cider road is only four miles long, but it takes a long time to ride it because of all the stops. Expect everything to take time. A lunch takes two hours, a visit to a farm includes time for tasting everything produced.
Cash is the only option in most smaller places, so make sure your wallet is full.
Feel free to take a small cooler bag with you, as you will probably want to buy some cheese for the evening and the car quickly warms up during all the stops.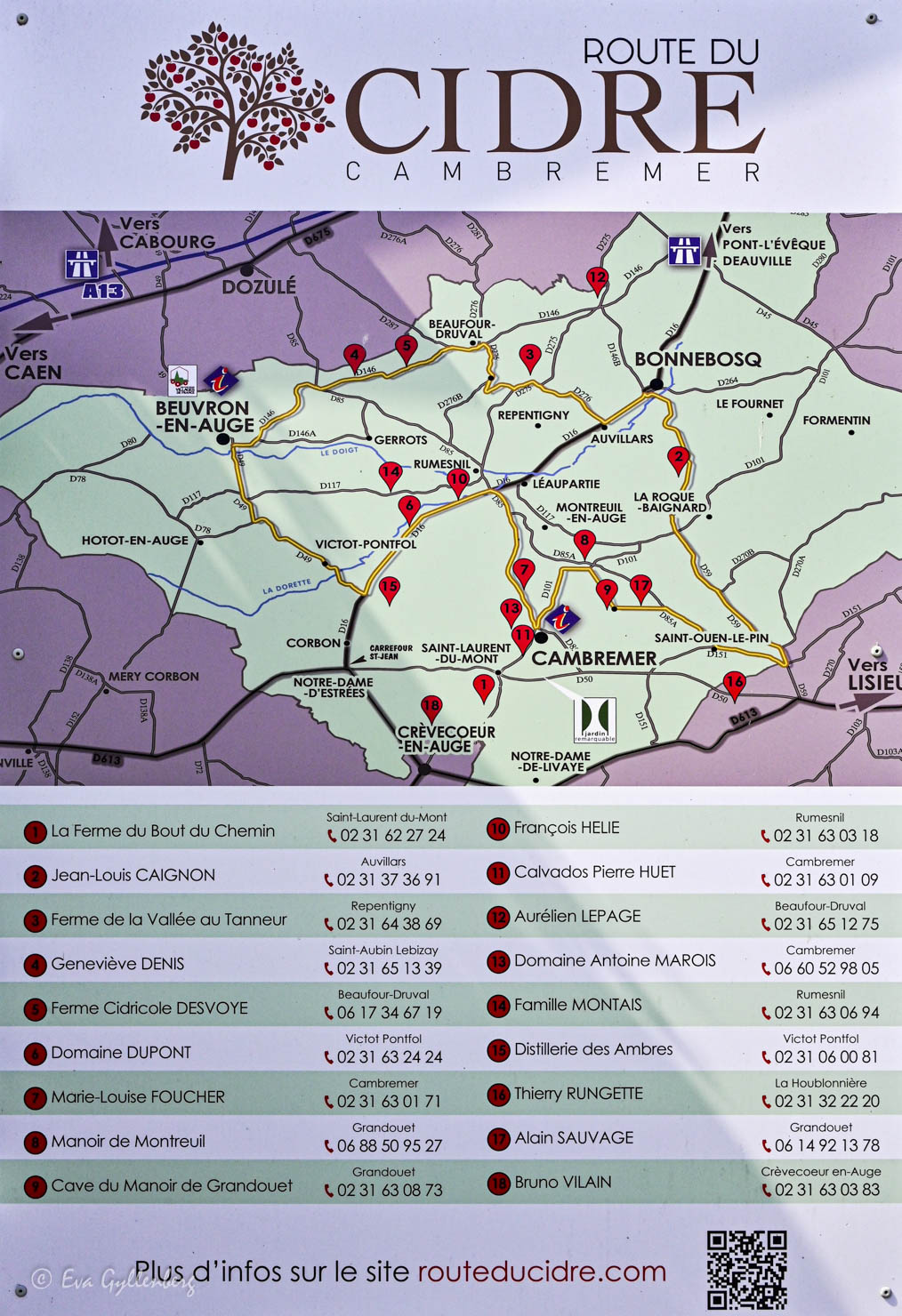 Do you want to read more about the cider road?
There are a few websites in English about the cider road, but otherwise the map above will get you far.
Have you been here? What did you think of the destination?
Been there - didn't like it!
0
Not keen at all to go here!
0
Eva Gyllenberg
Travel blogger, gastronaut, photographer and family adventurer with over 55 countries in his luggage. Eva loves trips that include beautiful nature, hiking boots and well-cooked food. On the travel blog Rucksack she takes you to all corners of the world with the help of her inspiring pictures and texts.