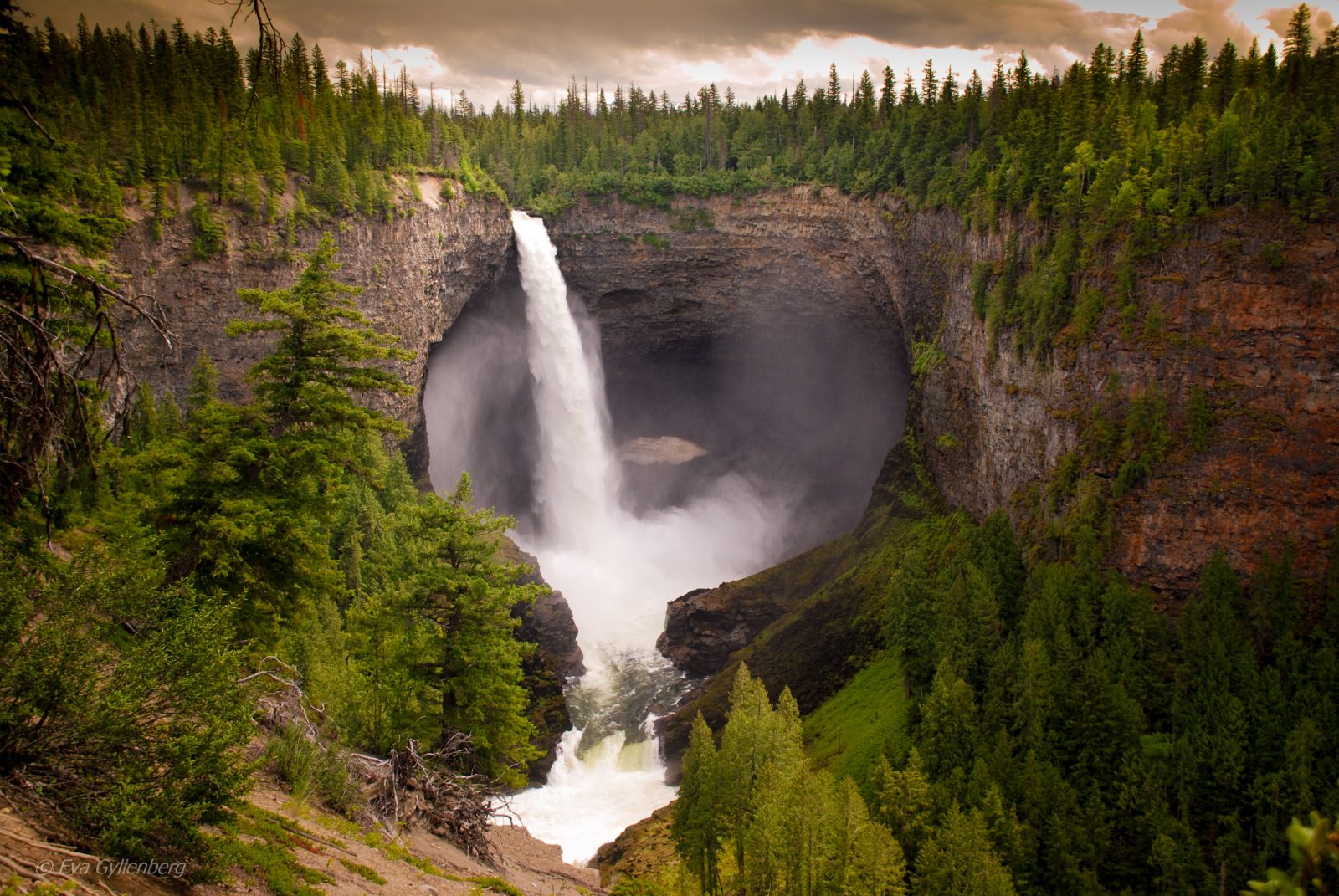 We've driven some of the world's most beautiful mountain roads in Europe, New Zealand and North America, but there's one road trip that beats all these famous roads by horse lengths. A true wilderness journey through pristine forests, steep mountains, wild waterfalls, vineyards and curious bears. I'm thinking about ours three-week road trip through Banff and Jasper National Parks in British Columbia, Canada. Join us for a long wilderness vacation in Canada's finest, starting and ending in Vancouver.
Do you want to read another part of the trip? You can find the rest of the parts here: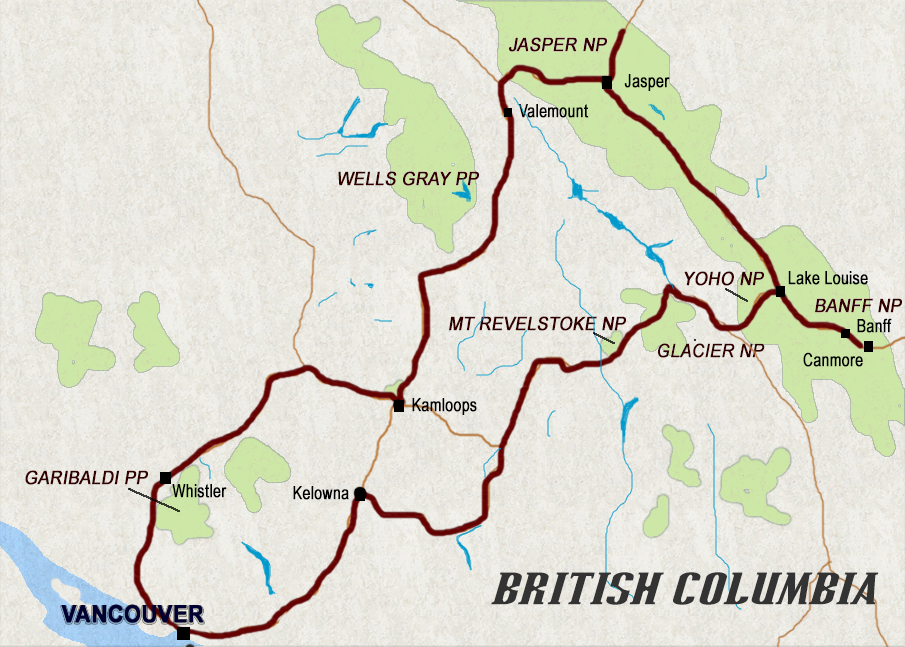 ---
Day 1-2: Vancouver
A city surrounded by mountains and sea, with vibes that take you to Singapore rather than Seattle. Vancouver is not like any other city in North America. Safe, friendly and voted numerous times as one of the world's best cities to live in. Vancouver is a nice start to your vacation, so take the opportunity to soak up city life in Vancouver for a few days before heading out into the wilds of British Columbia.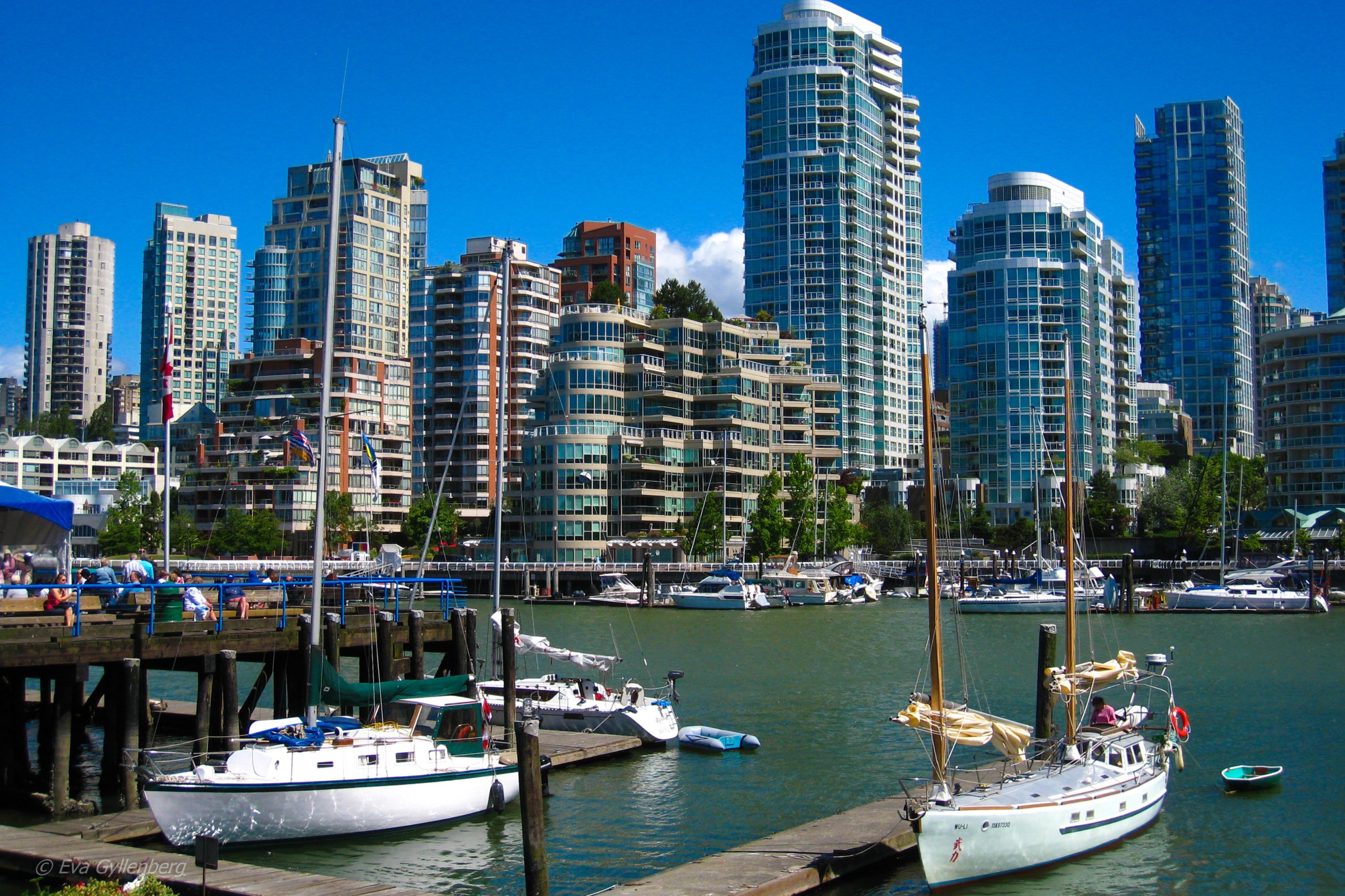 Stanley Park is Vancouver's answer to Central Park and here on the Vancouver Seawall coastal path you will find city dwellers jogging, cycling and walking all year round. Stop and look out over the city, see the famous statue of the Girl in the Wetsuit (Vancouver's answer to the Little Mermaid) and learn about the First Nation through the nine totem poles at Brockton Point.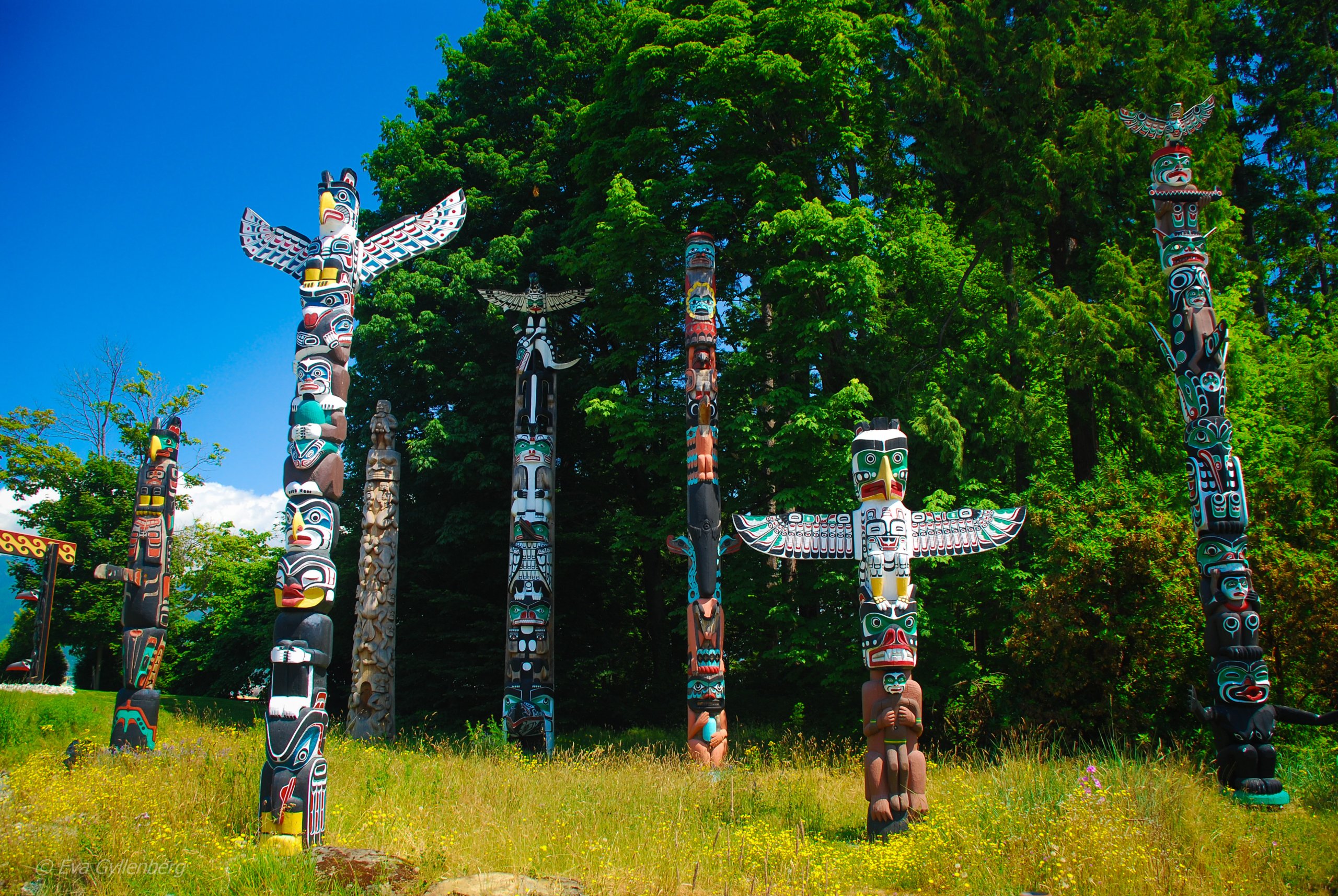 When the weather is nice, it is really nice to take a mini tug to the district granville island and its popular market, shop for sun-ripened fruit and feast on seafood. There's plenty of seating outside in the sun overlooking the Vancouver skyline, so settle in with a freshly roasted coffee. By the way, coffee is just as much of a passion here in Vancouver as it is in Seattle, so if you haven't yet familiarized yourself with Canada's answer to Starbucks - Tim Hortons - now is the time!
You can buy souvenirs on Water street i Gastown, here you'll find (apart from a clock that runs on gas) hoodies, t-shirts and totem pole magnets. Do you also have time for a walk at canada place famous buildings with sail roofs, you've managed to tick off Vancouver's most famous sights.
Because families are VancouverAquarium a must, where the best exhibit teaches you about the fascinating marine life around Vancouver, including sea otters, octopuses and dolphins. We spent a whole day here to see all the shows.
Vancouver is a multicultural city, where over 40% of residents have their roots in Asia. It is therefore not surprising that you will find affordable and well-prepared Asian food here. We took the opportunity to eat sushi and noodles in all its forms at basically every meal, a good way to recharge before the road trip jams with hamburgers and fries. Be sure to stop in dr. Sun Yat-Sen Classical Chinese Garden in Chinatown, a beautiful little Chinese park with pagodas and ponds, with the Vancouver skyline as a backdrop.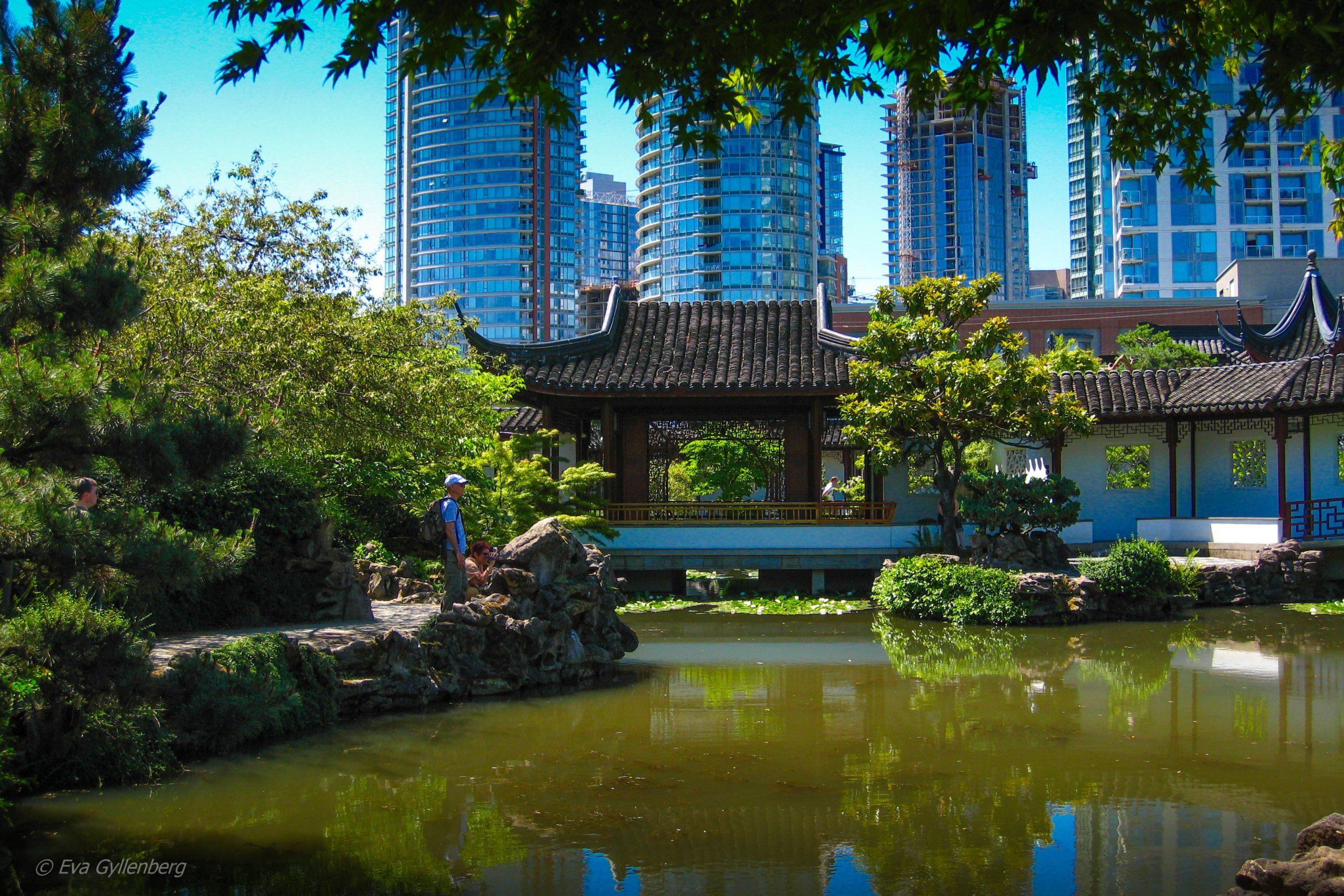 End your days in Vancouver by filling up your bags with that last piece of outdoor gear you accidentally left behind at home. We shopped a lot at Metropolis at Metrotown - British Columbia's largest shopping center with 450 stores and restaurants.
---
Days 3-5: Whistler
(Vancouver -> Whistler: 12 miles)
We leave the big city behind and start the adventure! On highway 99, also called the Sea-to-sky highway, you get a first taste of the nature that will meet you. It is probably a good thing that we start our road trip on this road, as it is beautiful but nowhere near what you will see in a few days. Wave goodbye to the Pacific Ocean and turn towards the great forests. Stop and take in the view at some of the many viewpoints. The most beautiful waterfall after the road is 70 meters high Brandywine Falls, which you reach after a short walk from the car park.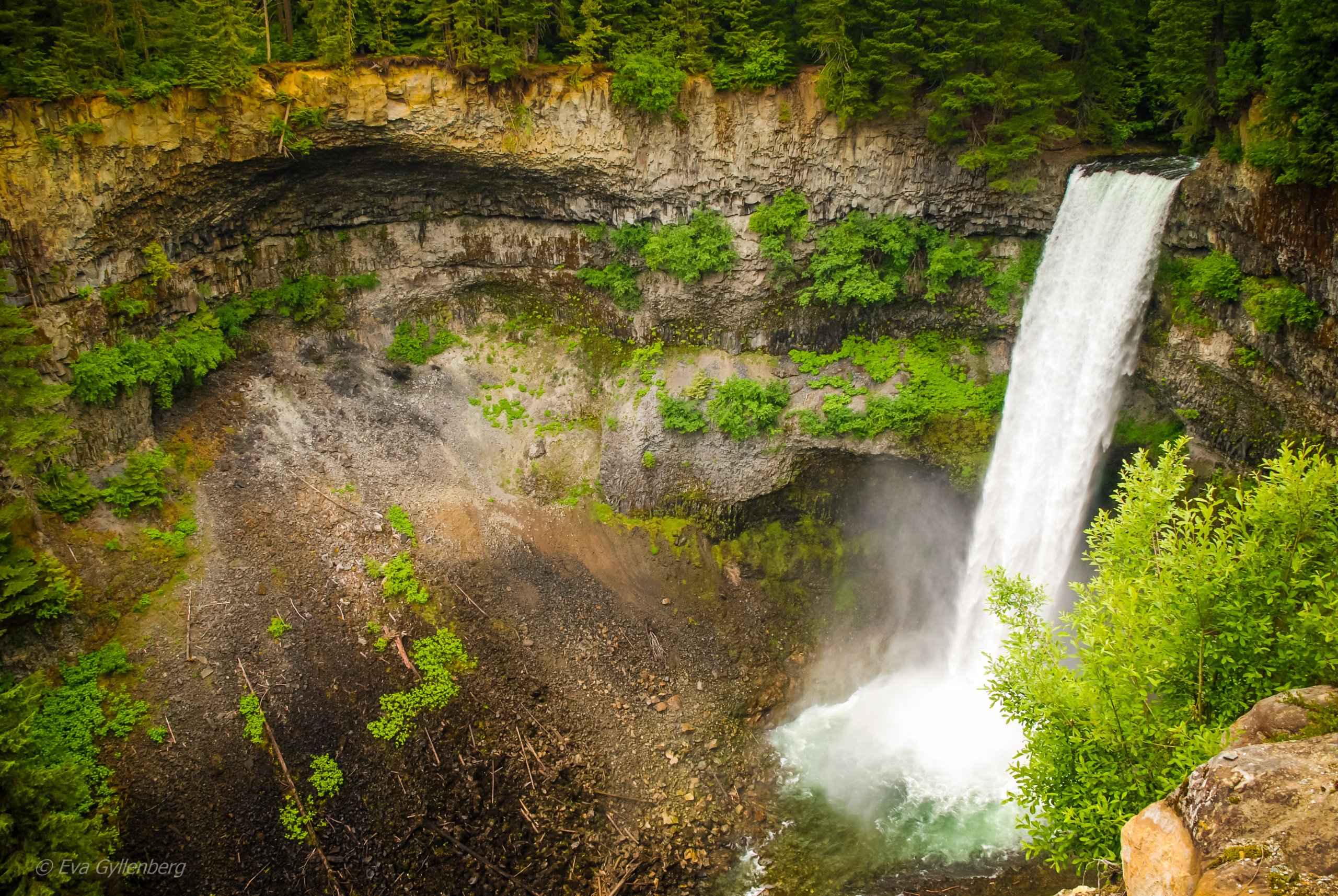 Once in Whistler, then head straight for the adventure. Whistler Blackcomb is one of North America's best ski resorts, which means that summer can offer adventures in the form of hiking in the summit meadows, glacier skiing and some of the world's coolest gondola rides. Peak2Peak takes you between the peaks of Whistler and Blackcomb, while from the top of Peak Express can hike at 2000 meters above sea level to magnificent views.
Whistler is famous for its many black bears, which are smaller than their cousin the Grizzly, but just as dangerous if they are in the wrong mood. Grab a bear bell on your hiking pole and head to Garibaldi Provincial Park to increase the probability of encountering a bear. We just had time to strap our daughter into the car seat after our hiking trip, before we met our first furry friend right at the parking lot...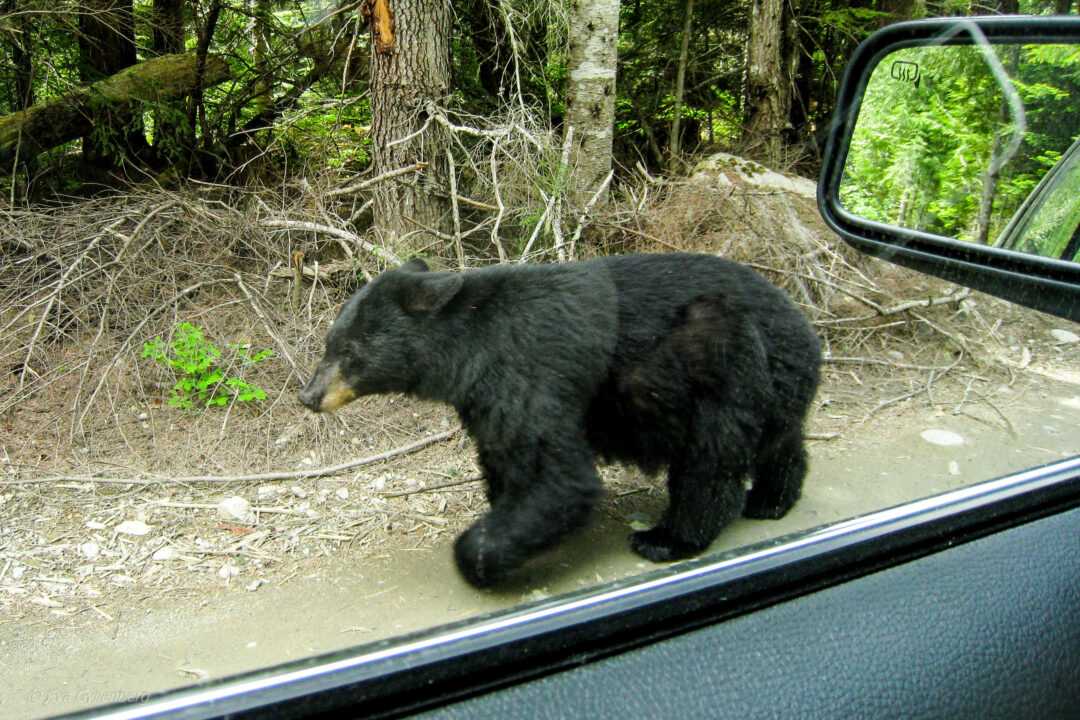 ---
Day 6: Kamloops
(Whistler -> Kamloops: 30 miles)
Now begins the first really long day by car. From Whistler to Kamloops, the road winds through the forest, towards the mountains. This is not a road you drive fast on, although the roads are wide and well-maintained and the traffic is relatively calm. Leave early, plan too many stops and have lunch somewhere halfway to Kamloops.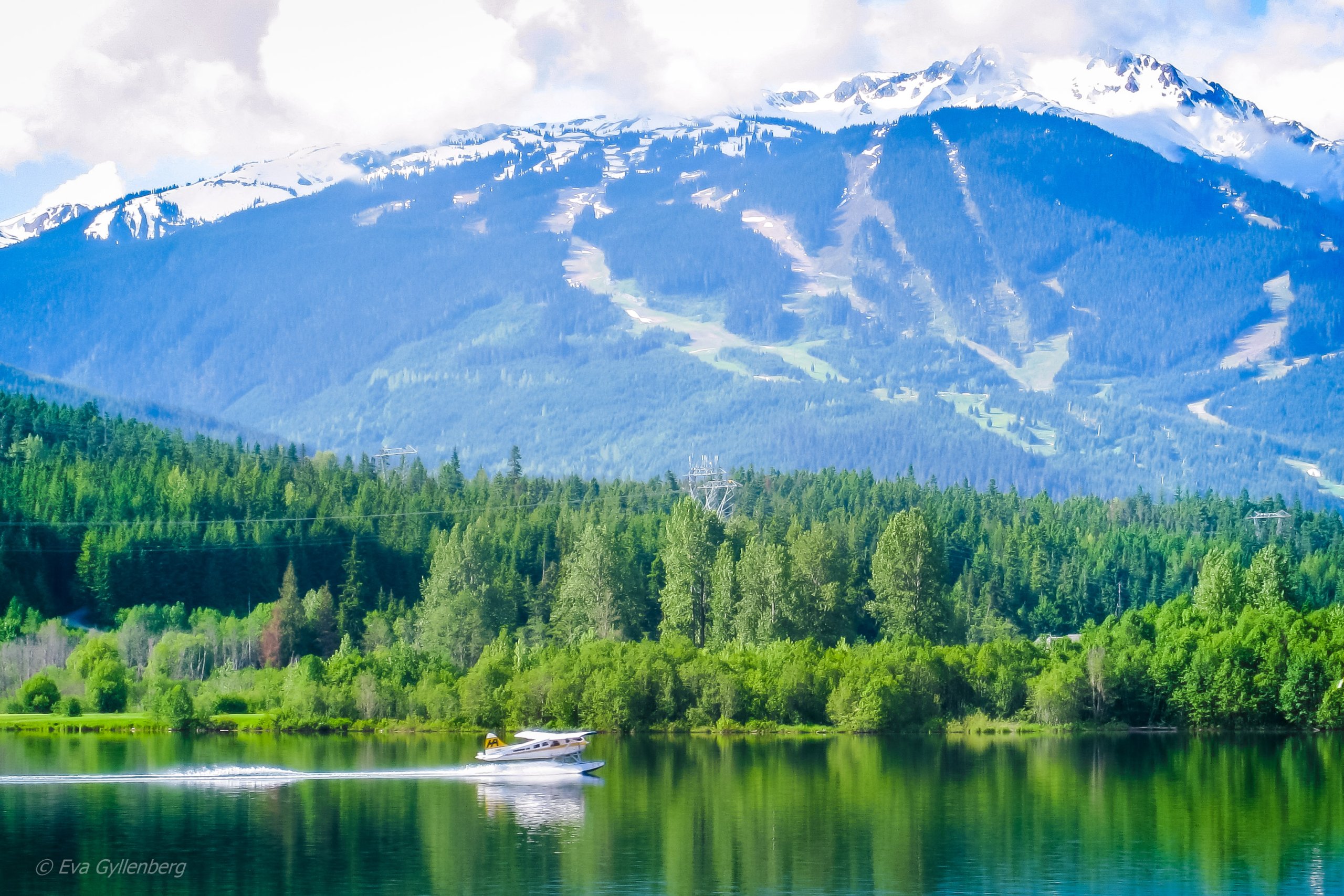 20 minutes from Whistler you will find your first stop at Nairn Falls Provincial Park. This is going to be a long day… 🙂
Nairn falls is 1,5 kilometers one-way from the car park, so the recommendation is to count on a 1-hour round-trip walk including photo stops. Because it is important to spend some time scouting the trees when you walk here in the park. As unbelievable as it sounds, this place is famous for its unusual (and cold-hardy) boa constrictor.
An easy, but hilly, hiking trail along the Green River takes you to the 60 meter high waterfall. It's really not easy to get perspective on heights among these big rocks!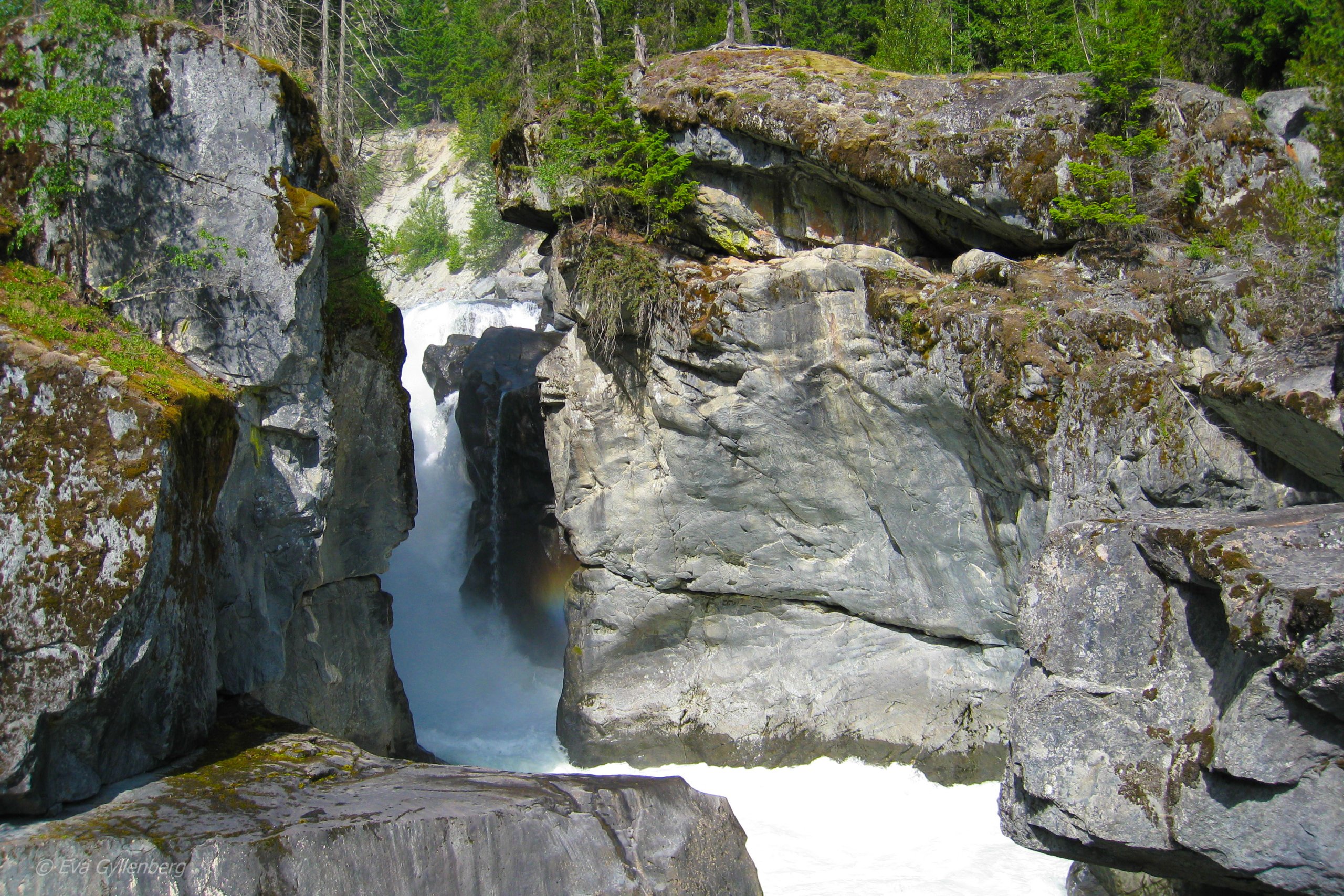 The journey continues north, past fertile meadows and green mirror lakes. Duffey Lake offers the shiniest mirror, with snow-covered peaks in duplicate. It is now time for lunch and we are getting closer The Lillooet, one of the few villages along this road. Perfect timing for grumbling stomachs. Take care and stop at the turquoise one Seton Lake just before Lillooet, here the mountains have crept into the lake and form a fjord-like landscape.
There are several places to choose from for lunch in Lillooet, if you don't want a Subway or a burger at A&W, there are some places with real "home cooking" - which basically also means hamburgers.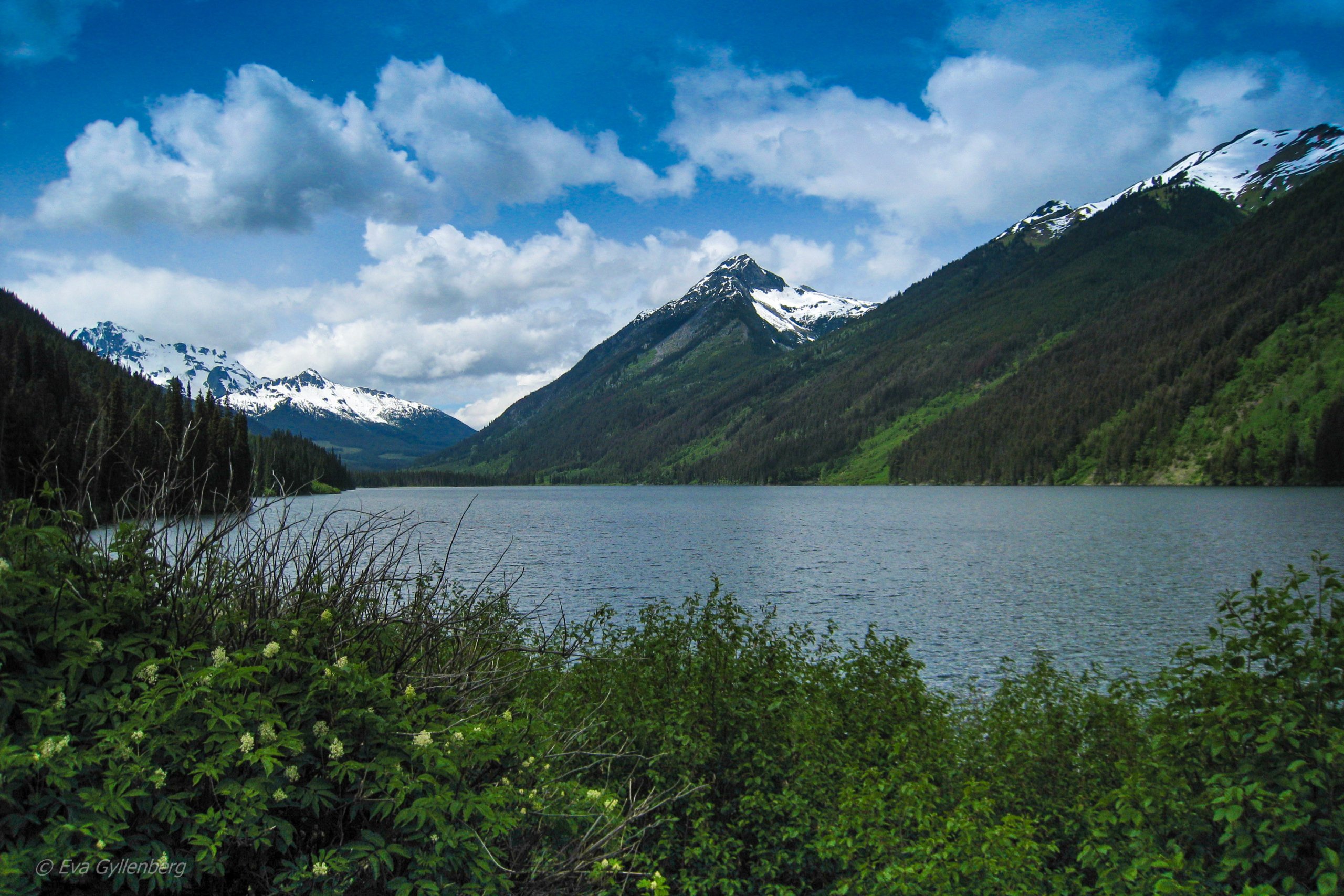 Drive on towards Kamloops and you soon notice that something is happening to the landscape. The mountains disappear on the horizon and vast, bare, vine-covered expanses spread out. What is this? Aren't we heading for the mountains? Well, but Kamloops is on the big meadows Lac du Bois Provincial Park, an area known for its large ranches and green pastures. Here, you are more likely to meet an angry cow than a bear.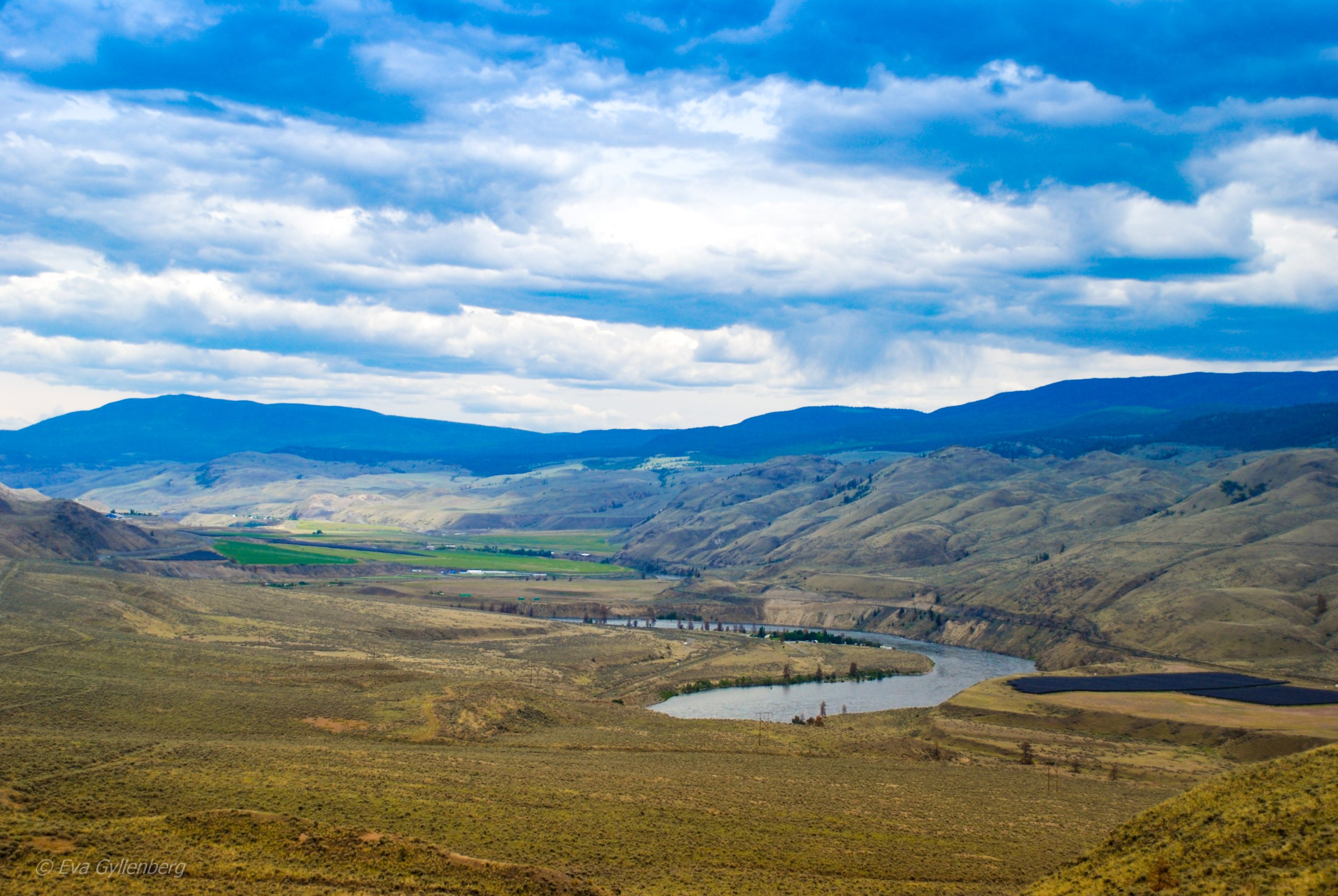 Once in Kamloops, there are plenty of hotels from all the major motel chains, so it's not difficult to find accommodation. The climate is both drier, warmer and sunnier than in the mountains, so check in and stretch your legs before tomorrow's long drive – this day is just the beginning of our road trip.
Read more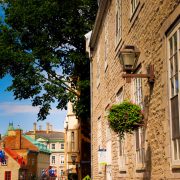 ---
Day 7: Wells Gray Provincial Park
(Kamloops -> Wells Gray Provincial Park -> Valemount : 40 miles)
Super early departure for Valemount. Our plan was to stay as much as possible in Jasper and Banff, but it had become apparent several months before departure that we were not the only ones with the same plans. The accommodation inside the parks was basically already fully booked 3 months before the summer. So if you haven't pre-booked accommodation, set your sights on Valemount instead and today's big attraction which we pass on the way – Wells Gray Provincial Park. Long day, so it's just a matter of tuning in one of all the country channels on the radio, folding down the sun visor and driving.
Wells Gray is a large park with lots of waterfalls, hiking trails, campsites and wildlife. First stop is Spa hat's falls. The falls are just 10 minutes from the car park, and the 60m high falls have dramatically burrowed their way through the rock over the years. It is possible to walk along the edge of the cliff, which gives both perspective to the height and brings you closer to the fall itself.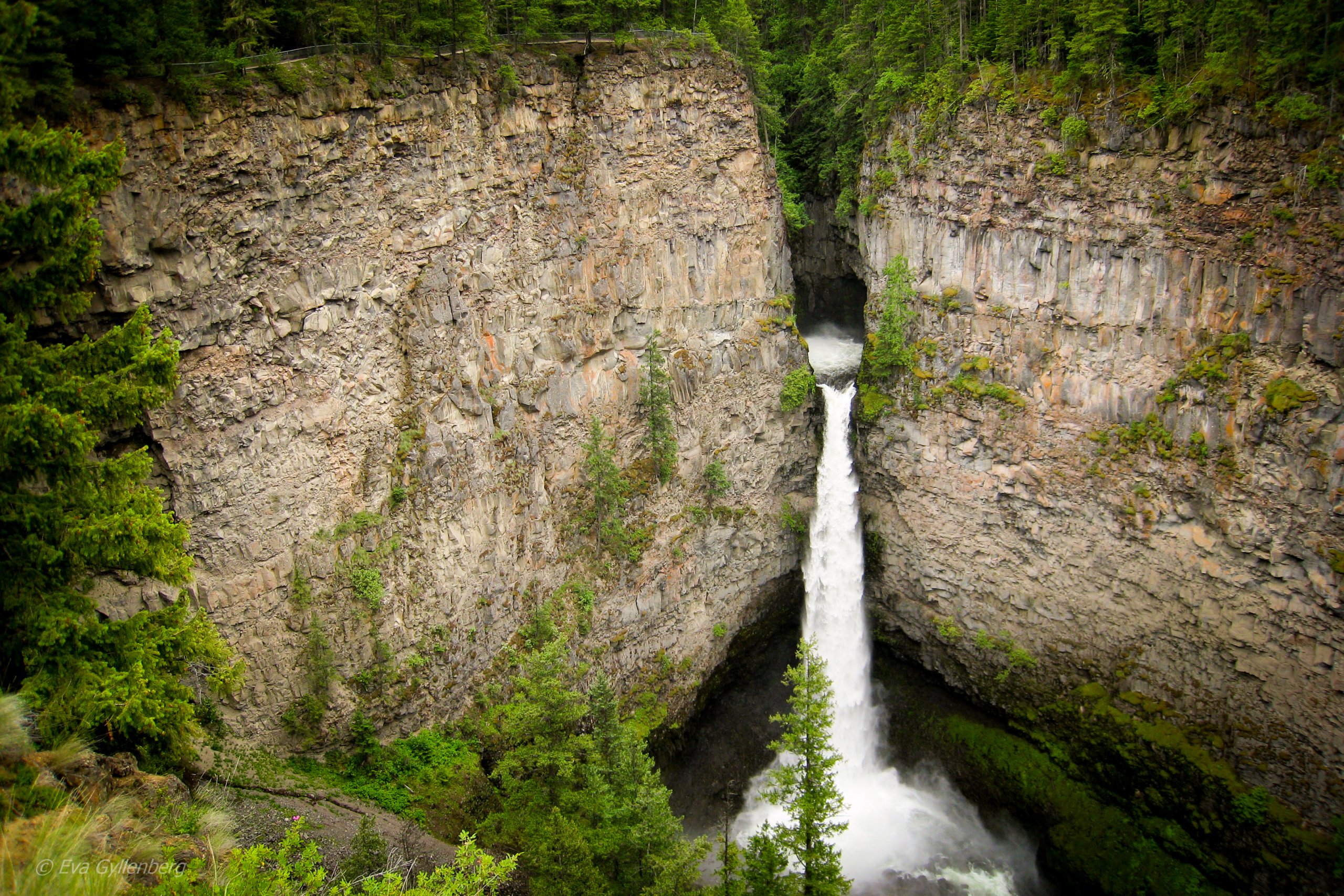 Since you will basically not pass any towns with restaurants on this day, a packed lunch is a good idea. We brought sandwiches, instant noodles and mini carrots. We also had a kettle for the car with us, so there were piping hot noodles and coffee with powdered milk at a rest area near Helmcken falls. Not wise how good it can taste with something as simple as noodles when you're out in the Canadian wilderness!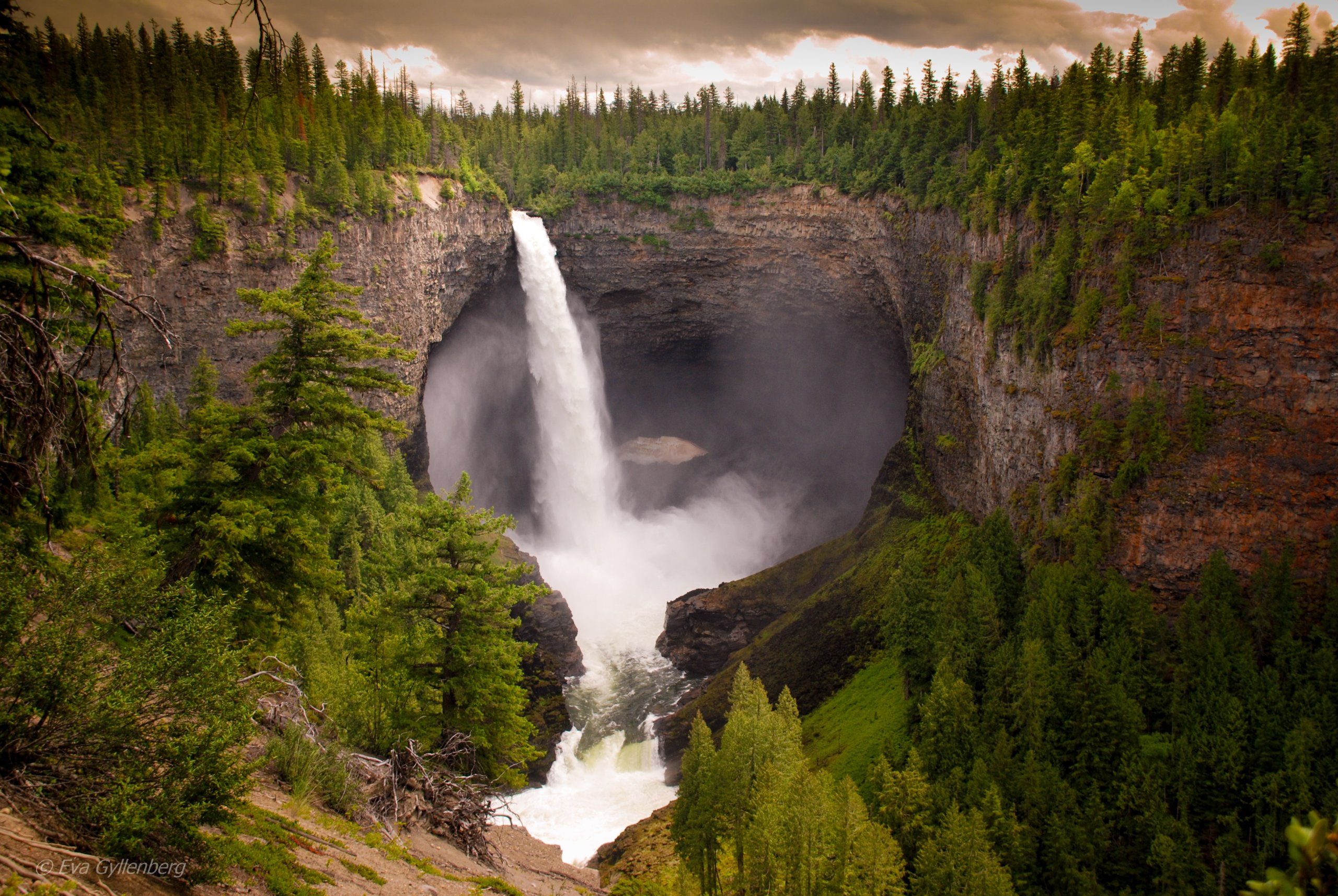 Helmcken falls is Canada's fourth highest waterfall and its impressive 140 meter drop creates a deafening noise. If you want to get even closer to the falls, there are several shorter trails, but some of the trails do not have railings - so choose your hiking trail carefully if you are here with children.
But what about the wildlife in Wells Gray? We had barely left the parking lot of Helmcken Falls and started aiming for the next stop, before we had to turn the car and let a large black bear pass slowly across the road. Completely unfazed, it stopped and ate some berries in the ditch before wandering off into the forest again. Can there really be this many bears here in British Columbia, or have we just been really lucky to see two bears in less than a week?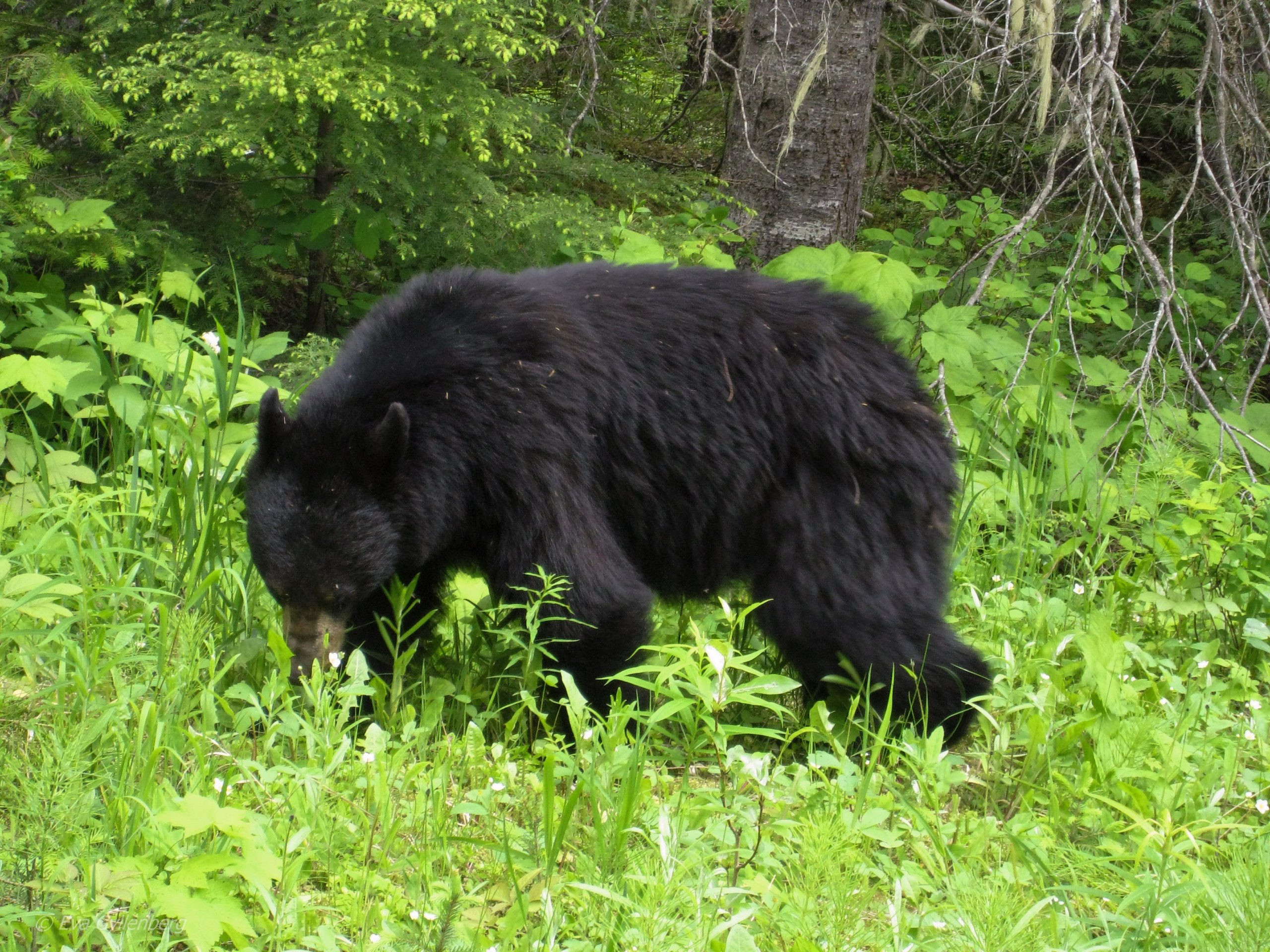 The road passes several abandoned old houses before you reach Valemount, this is certainly not one of Canada's most densely populated areas. Make sure you have plenty of gas before you hit these roads, because you never know when you'll pass the next gas station.
The closer you get to Valemount, the higher the mountains get and once we got to the motel, Valemount greeted us with sunshine, rainbows and the most amazing glacier covered mountains. Think, now we are almost there in Jasper! If the trip so far has been so full of animals and nature, what should Banff and Jasper not offer?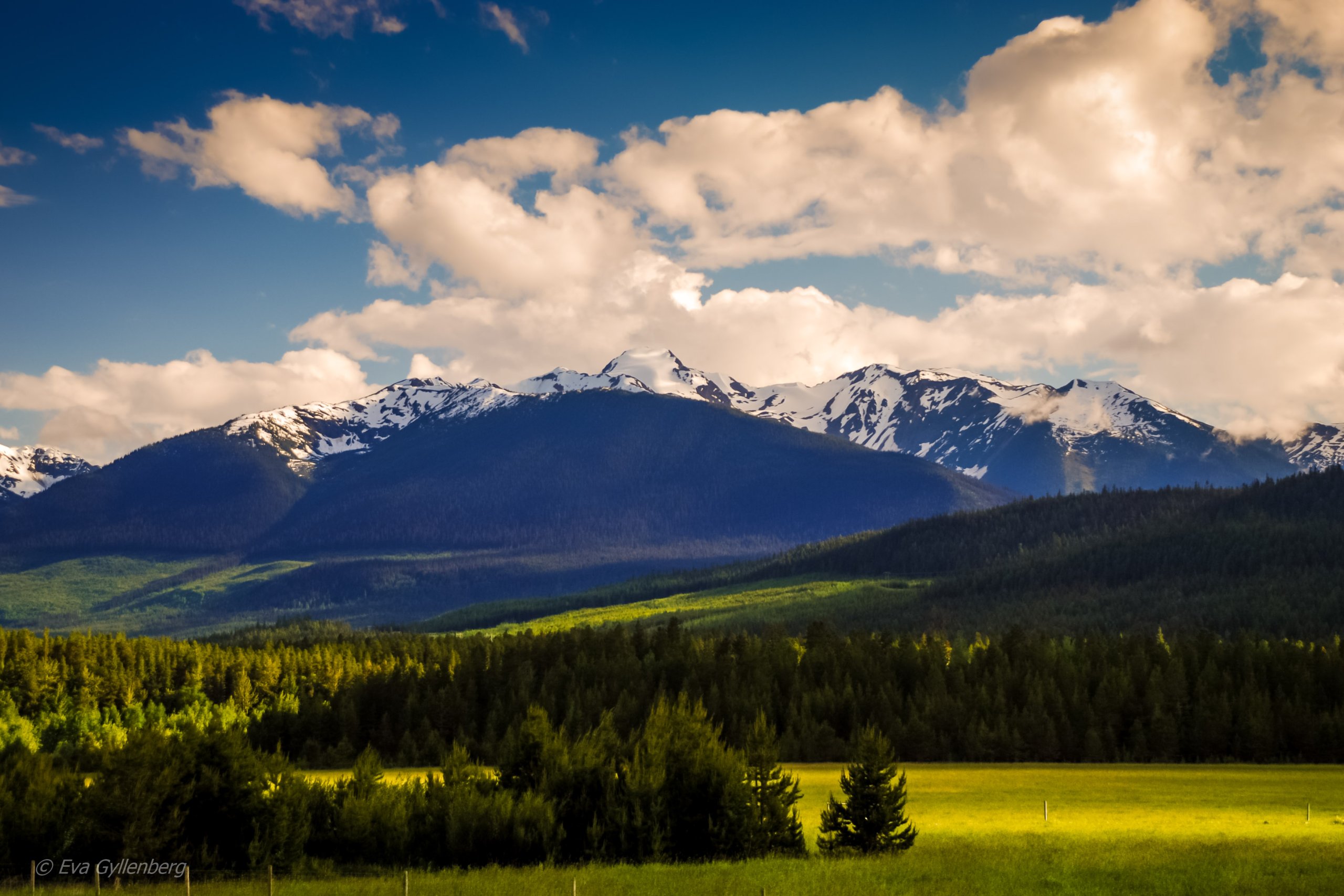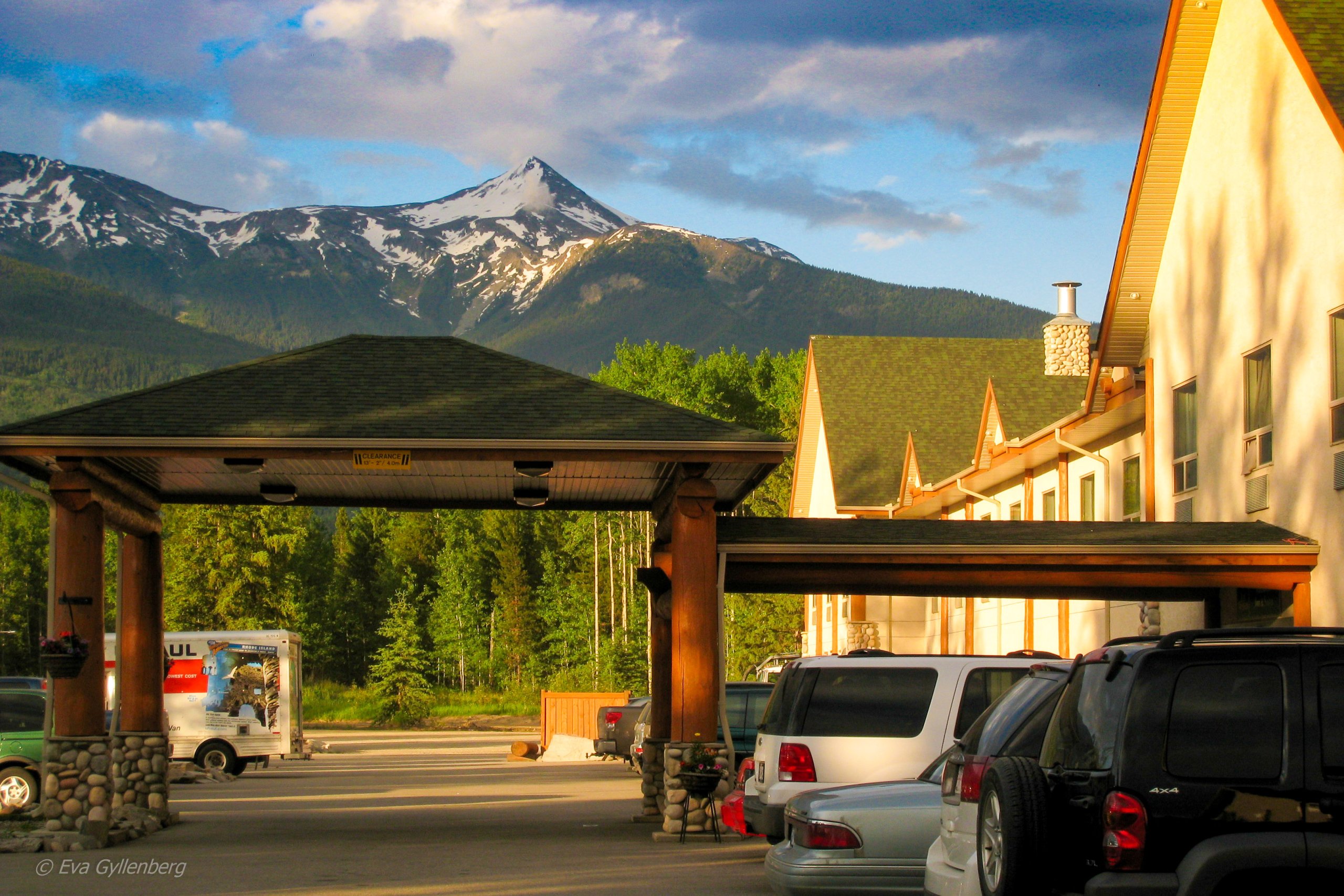 Read more about our road trip here:
Part 2: Icefields parkway: Jasper -> Banff
Travelers' Map is loading ...
If you see this after your page is loaded completely, leafletJS files are missing.
Have you been here? What did you think of the destination?
Been there - didn't like it!
0
Not keen at all to go here!
0
Eva Gyllenberg
Travel blogger, gastronaut, photographer and family adventurer with over 55 countries in his luggage. Eva loves trips that include beautiful nature, hiking boots and well-cooked food. On the travel blog Rucksack she takes you to all corners of the world with the help of her inspiring pictures and texts.