Good food is important to me. Locally grown, locally grown and cooked with love and a little finesse. Good food does not have to be dishes covered in spicy thyme smoke or plates laid out with tweezers, but good ingredients and curiosity go a long way. Good food is not cooked according to a cookbook, but according to the heart. On Kullahalvön in northwestern Skåne lies one of Sweden's most exciting areas for a food enthusiast like me. Come along to Sweden's new food mecca, where the passion for good food permeates the entire rocky peninsula's restaurants.
Keep in mind that many of the restaurants below are open seasonally! Even though the summer is pleasantly long in the Kulla region, it is best to check the opening hours before you go there.
Would you rather read about Kullabygden's cafes?
Then you will find it here! Coffee on Kullahalvön - 9 cozy cafes you shouldn't miss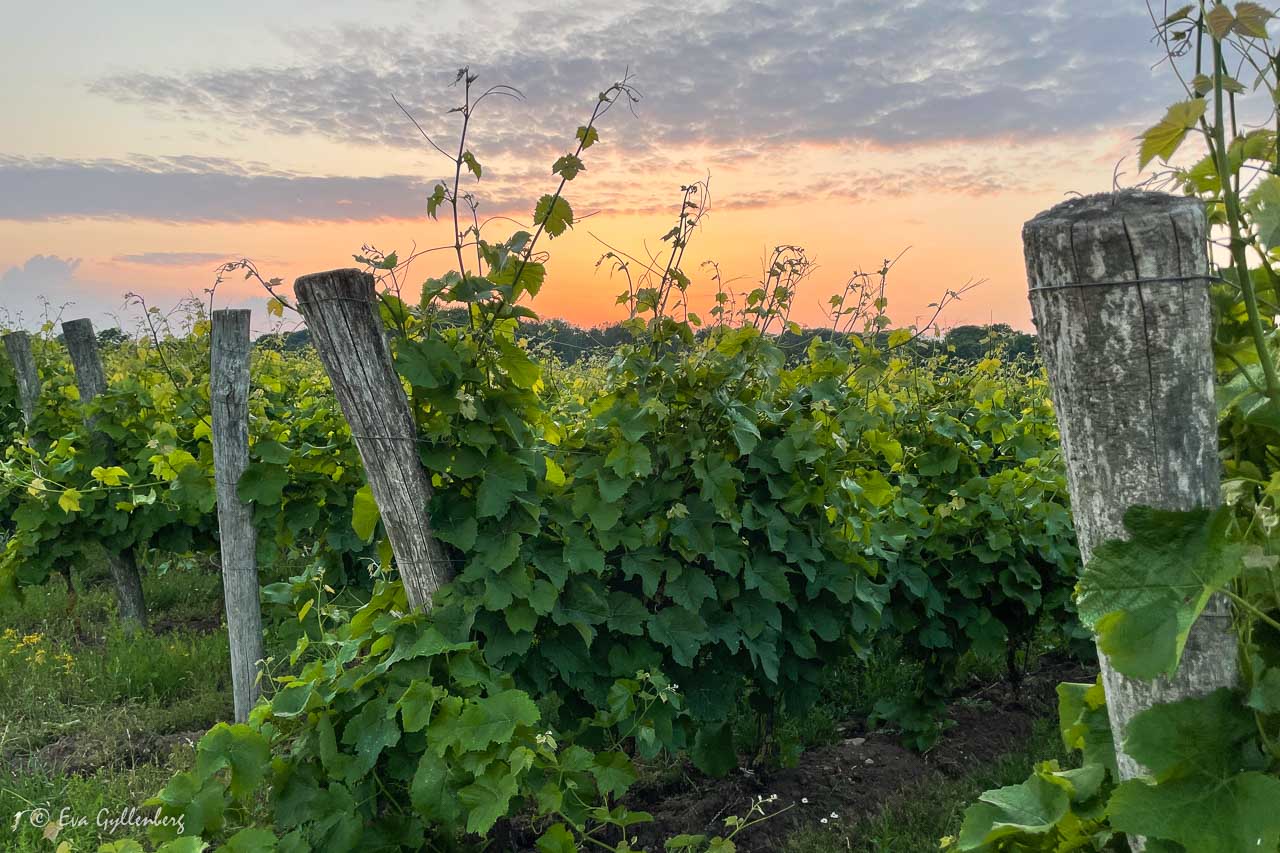 Ransvik sea veranda – Ransvik
In the Kullaberg nature reserve, at the end of a narrow and winding road, are charming and immensely popular Ransvik sea veranda. Settling down here by the sea for a lunch or coffee is a real treat for the soul. Order a smoked salmon from the Mölle fish smokehouse or an Italian Stuffato - here you are thrown between dill-scented Swedish classics and Italian delicacies. Flavors that go perfectly with the salty sea air.
For those of you who "just want to have a coffee", there are coffee breads and pastries here that will make you say "oh oh oh" and think about whether you can order BOTH a roll cake topped with cream AND a "Sinden i Mölle"- chocolate cake. For a lower-calorie dessert, one of Kullaberg's best sea baths is also offered.
Drop-in applies here, so be sure to be there in good time! Dogs are welcome outside.
Ransvik sea veranda
Italienska Vägen 151 Ransvik
263 77 Molle
Map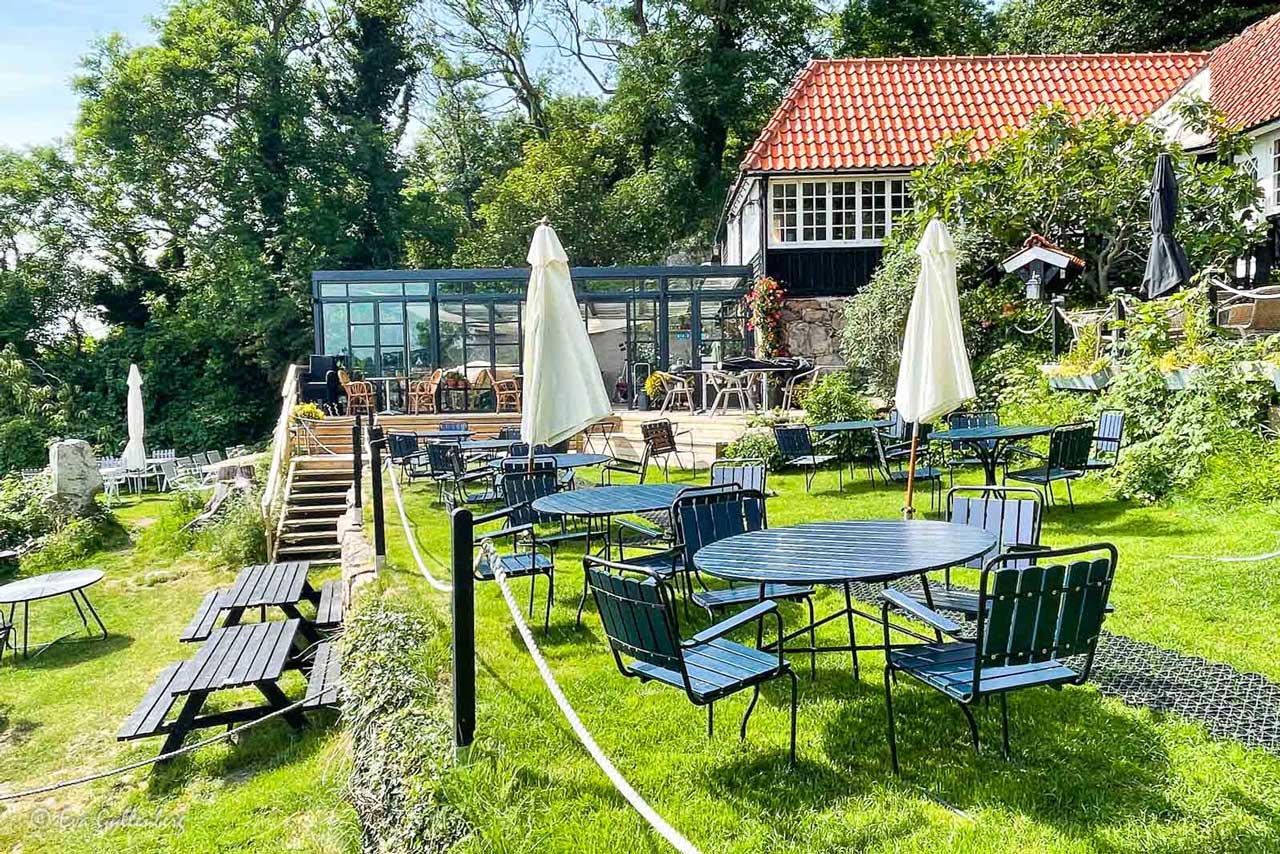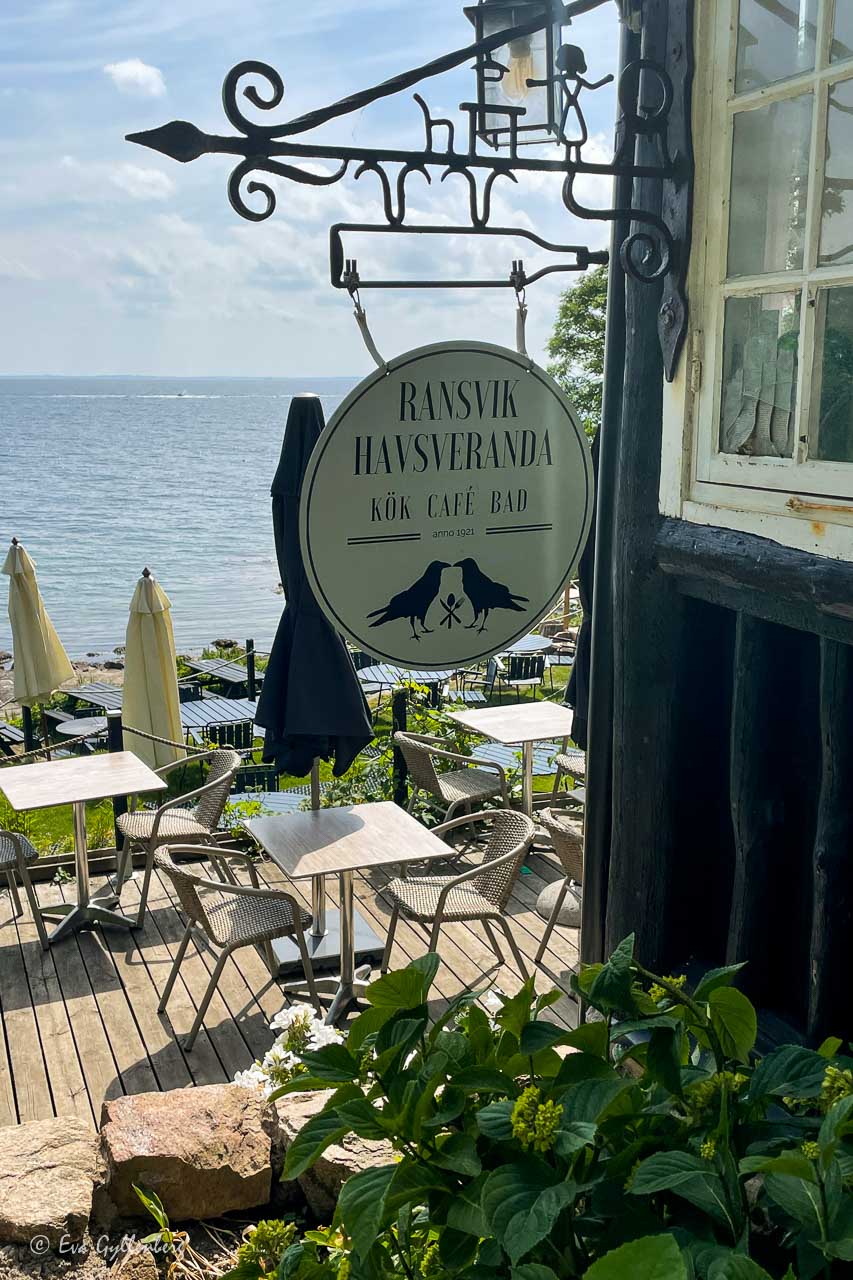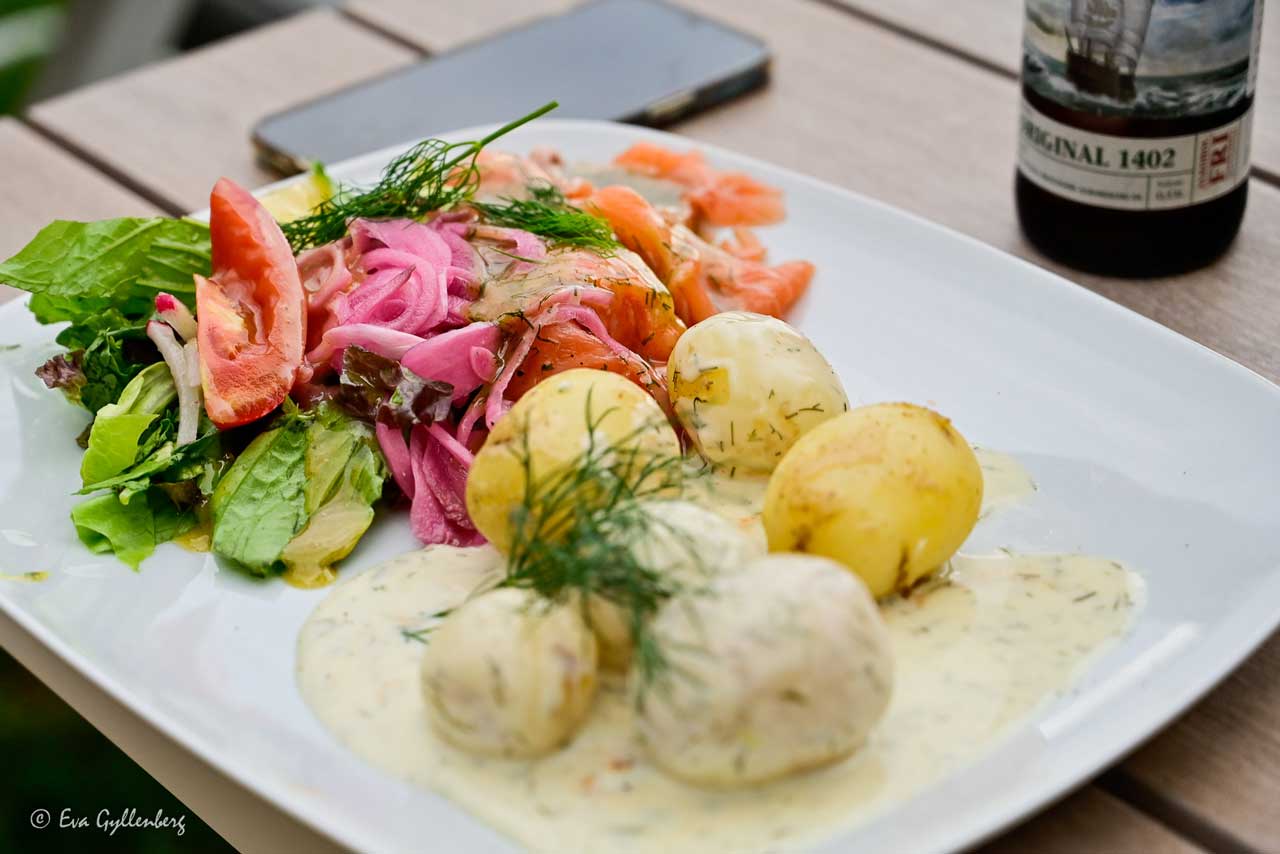 Holy Smoke – Bracke
The smoke is thick over the horse paddocks already at 10 o'clock in the morning. Are we in Texas? Or maybe in a backyard in Tennessee? Here outside Brunnby, you will find Holy Smoke - one of Sweden's absolute best BBQ experiences. Here, not only long-smoked brisket is served, but also an atmosphere that takes you to the country oozing bars of the South. Sit down, order a tray with today's meat. Enjoy. It is as simple as that. Vegetarian? Then unfortunately this is not the place for you.
Drop-in applies here - find a table first and then go and order the food. Dogs are welcome!
Holy Smoke
Krapperup's church road 116
263 76 Nyhamnslage
Map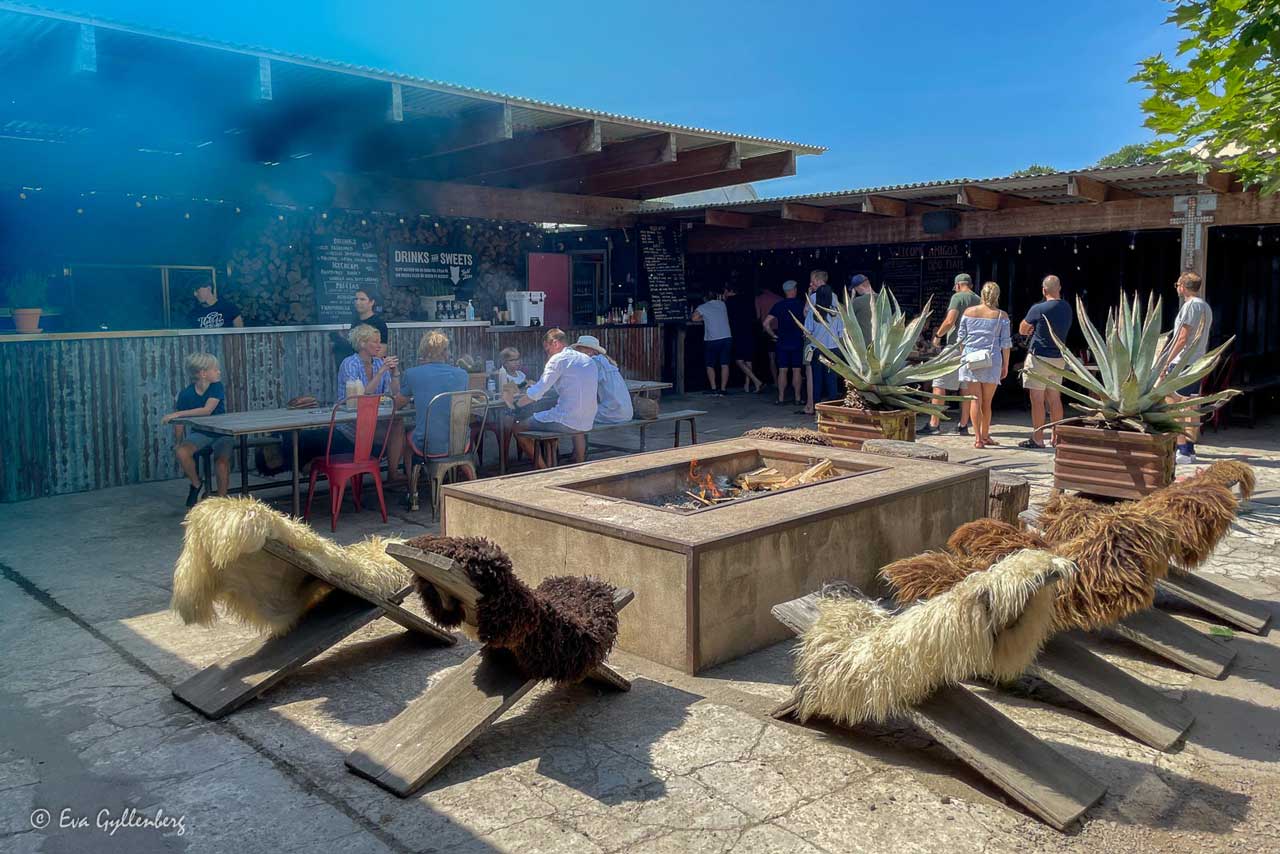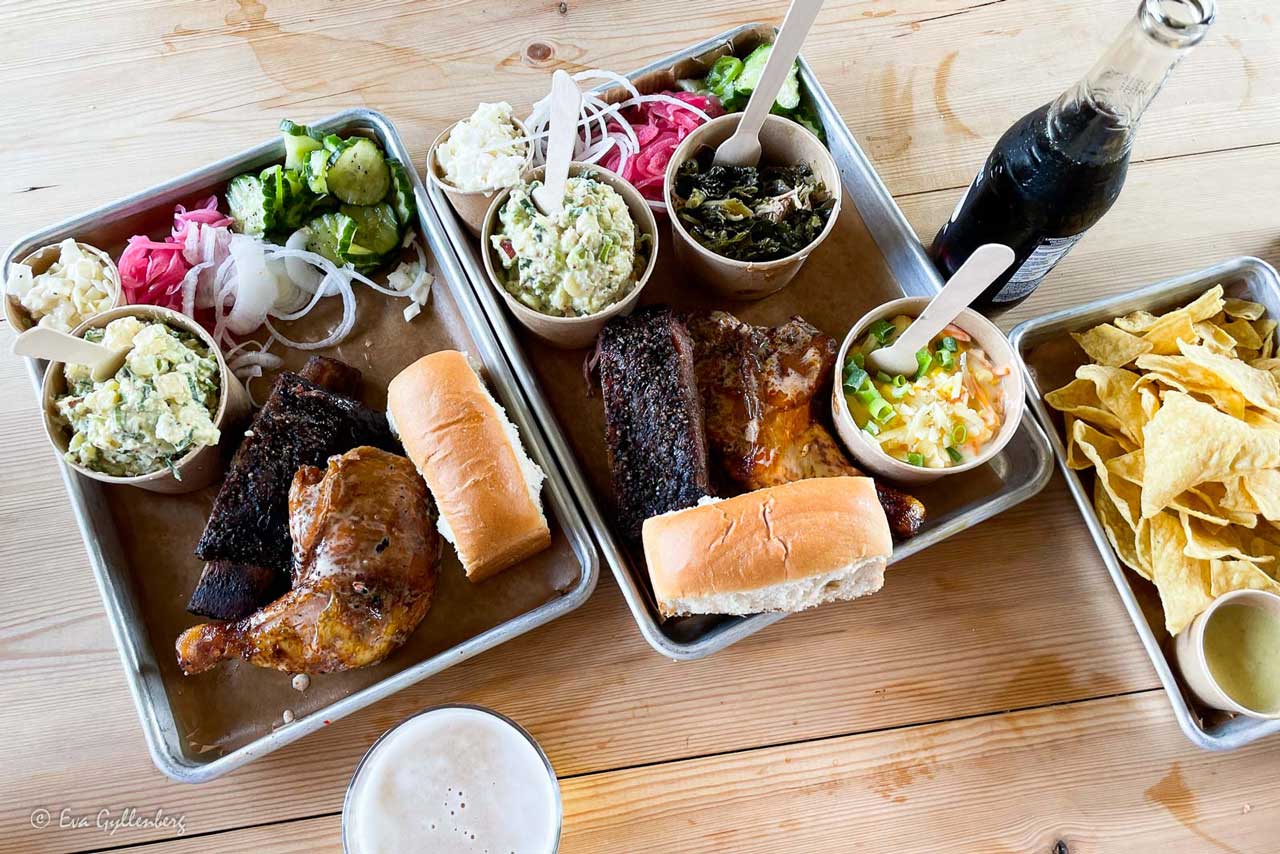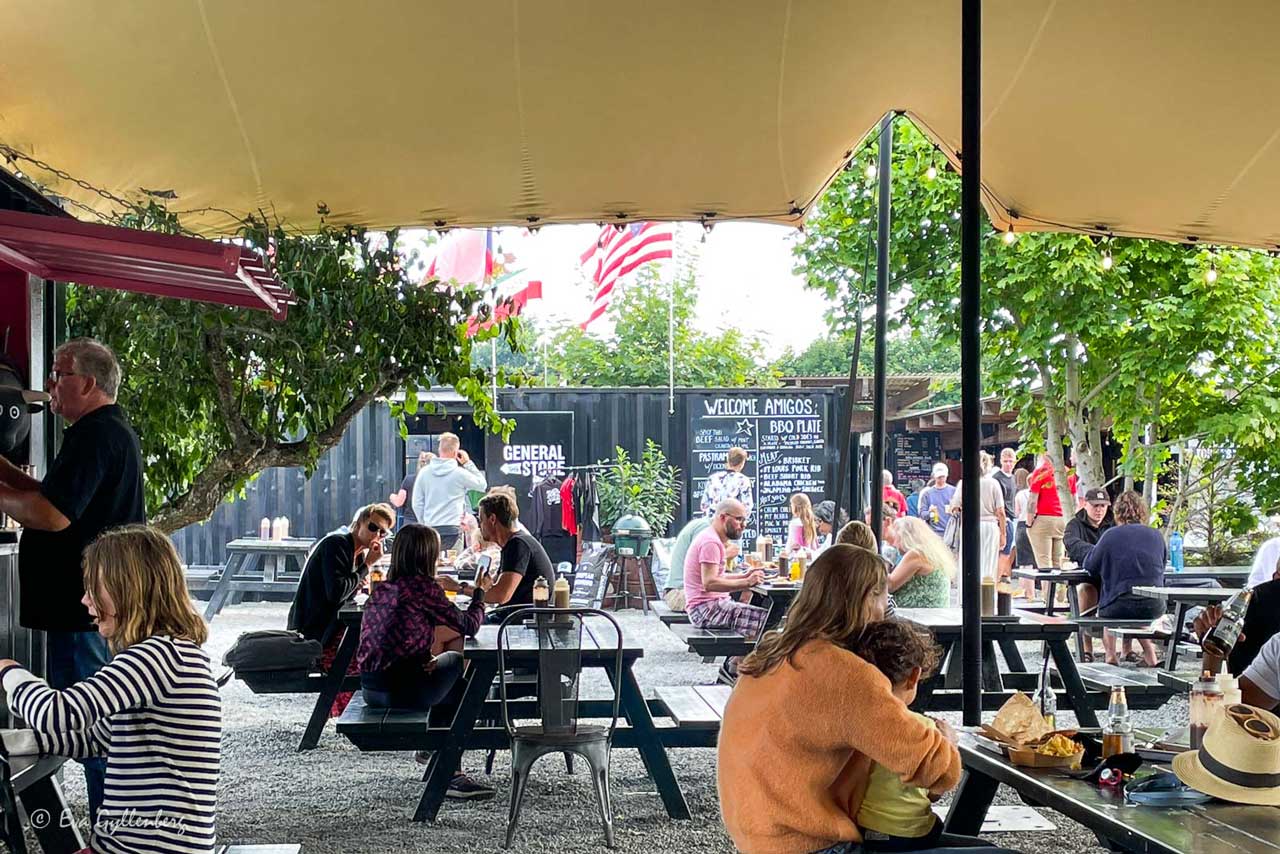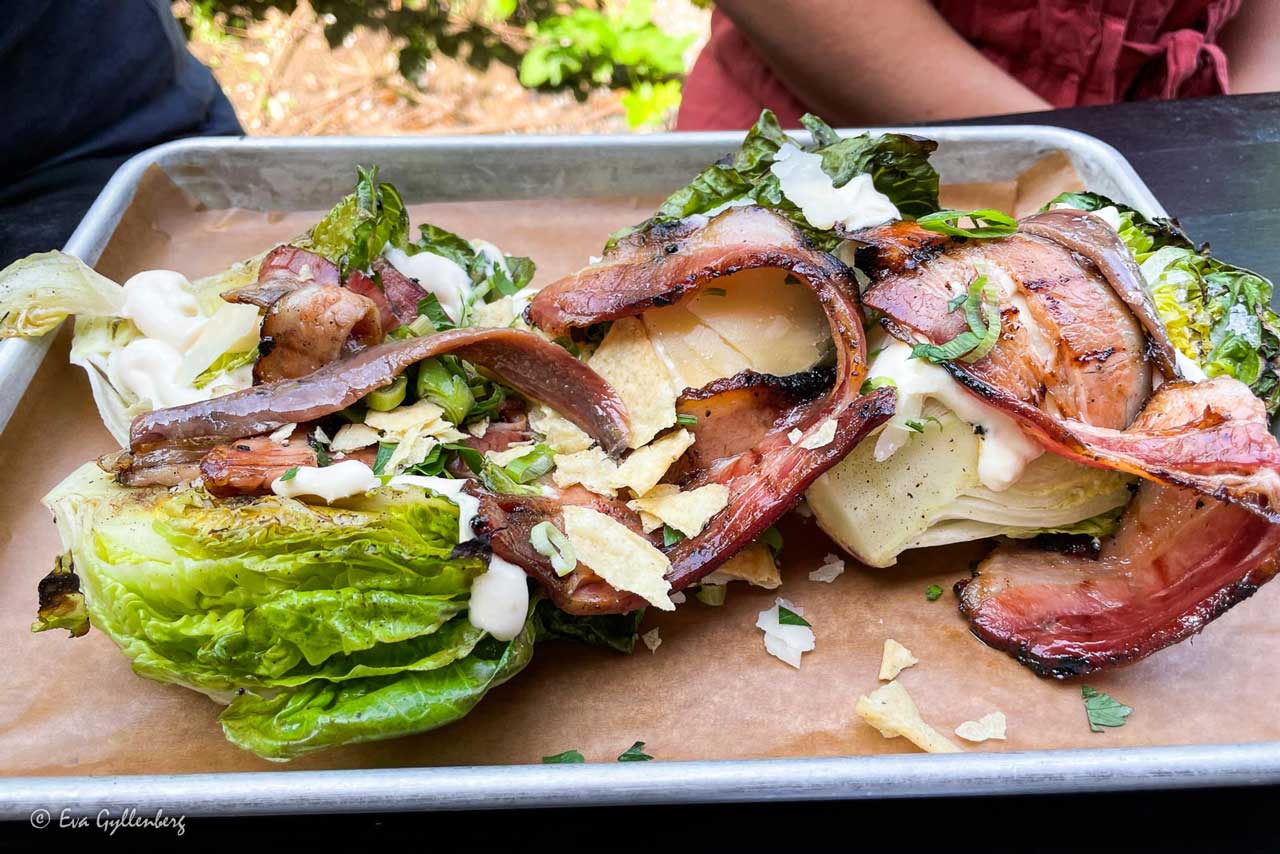 Mölle pottery – Mölle
How about a truly Neapolitan pizza? Mølle pottery serves up baked magic when the best ingredients bounce in the oven for 60 seconds at 480°c. My favorite this summer has been the Chilimaddafakka pizza – a truffle pizza with chili, Marzano tomato, buffalo mozzarella, olives, arugula and parmesan. Just thinking about it now makes me hungry... Also, being able to sit in the wonderful garden under apple trees and colorful lights and listen to Cuban rhythms in the summer evening makes you almost hope you have to wait a while for the pizza.
Book a table in advance, otherwise it can be hard to get a seat! Dogs are welcome to accompany you when you eat in the garden.
Mølle pottery
Mölle Hamnallé 9
263 77 Molle
Map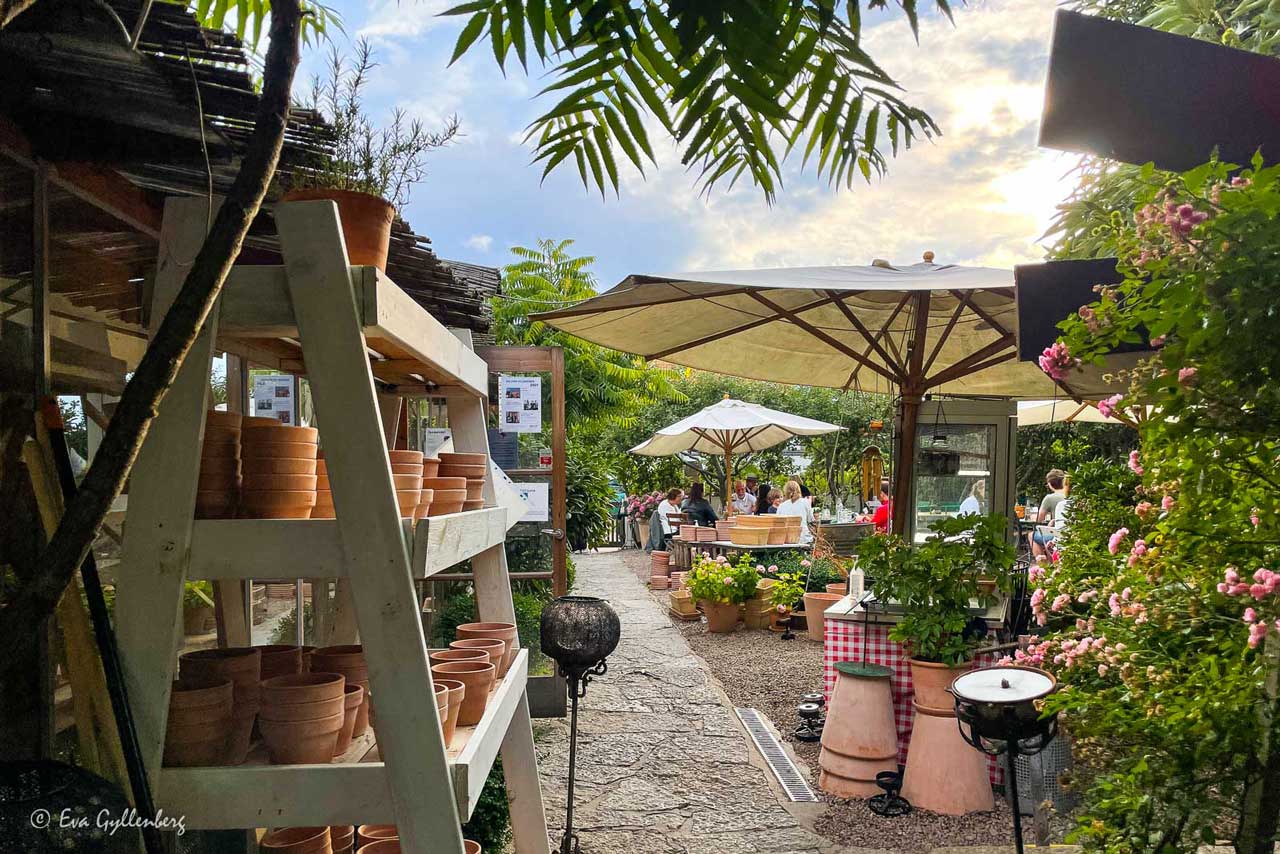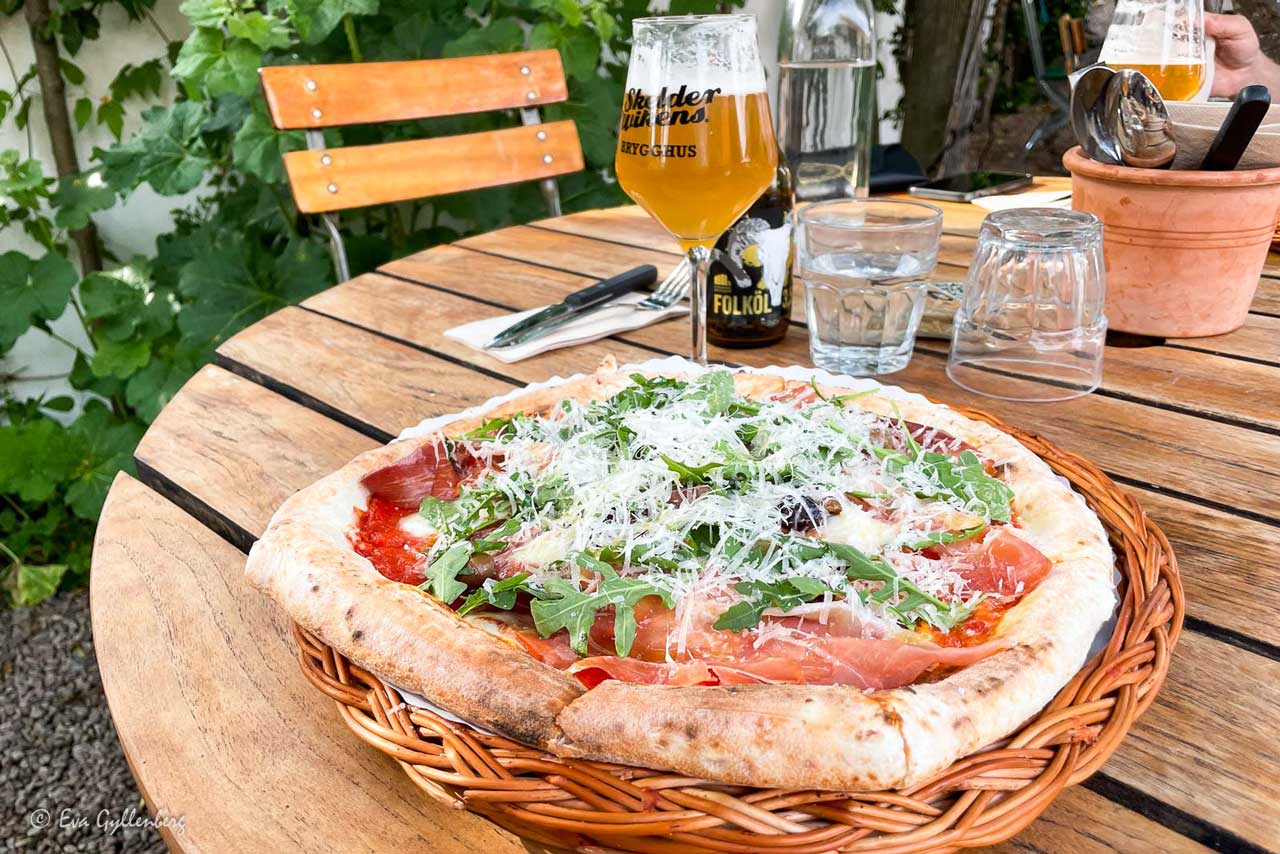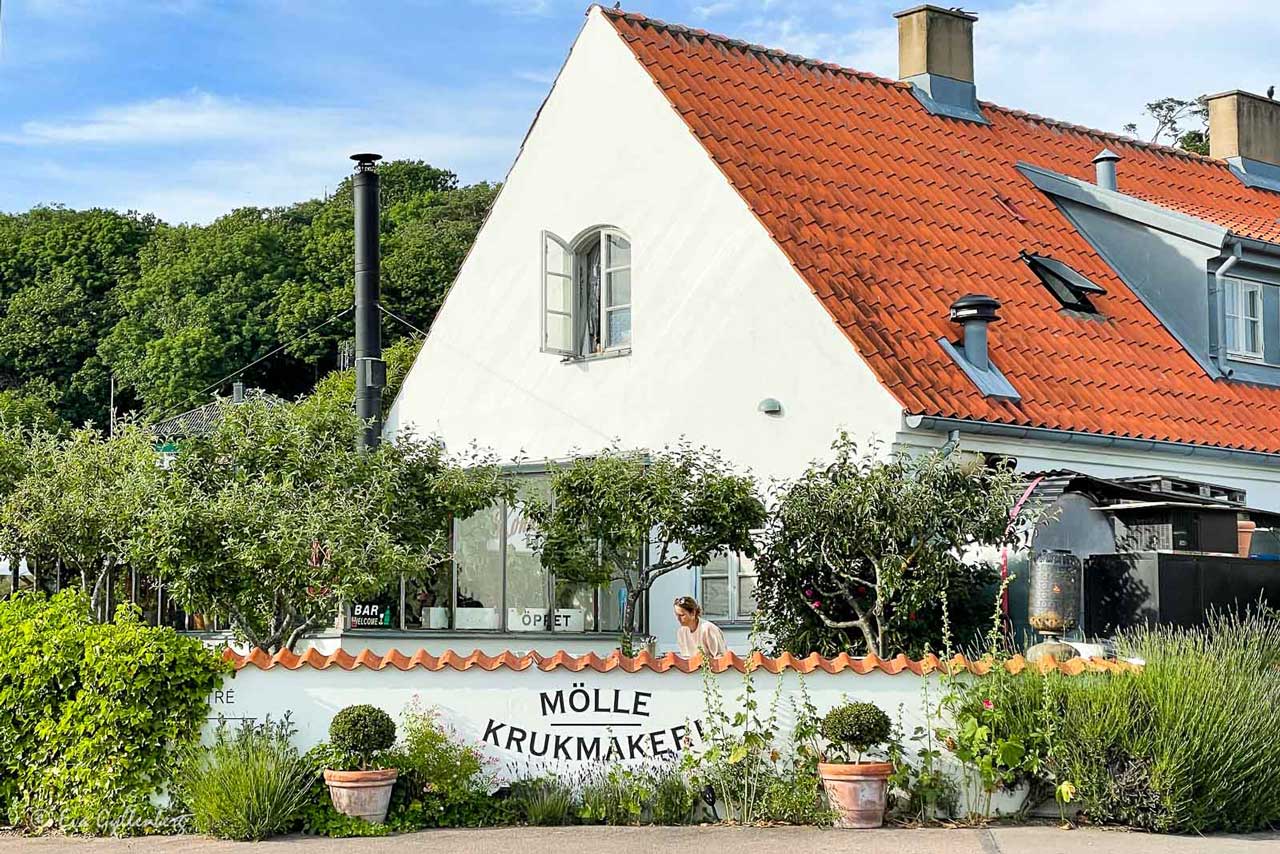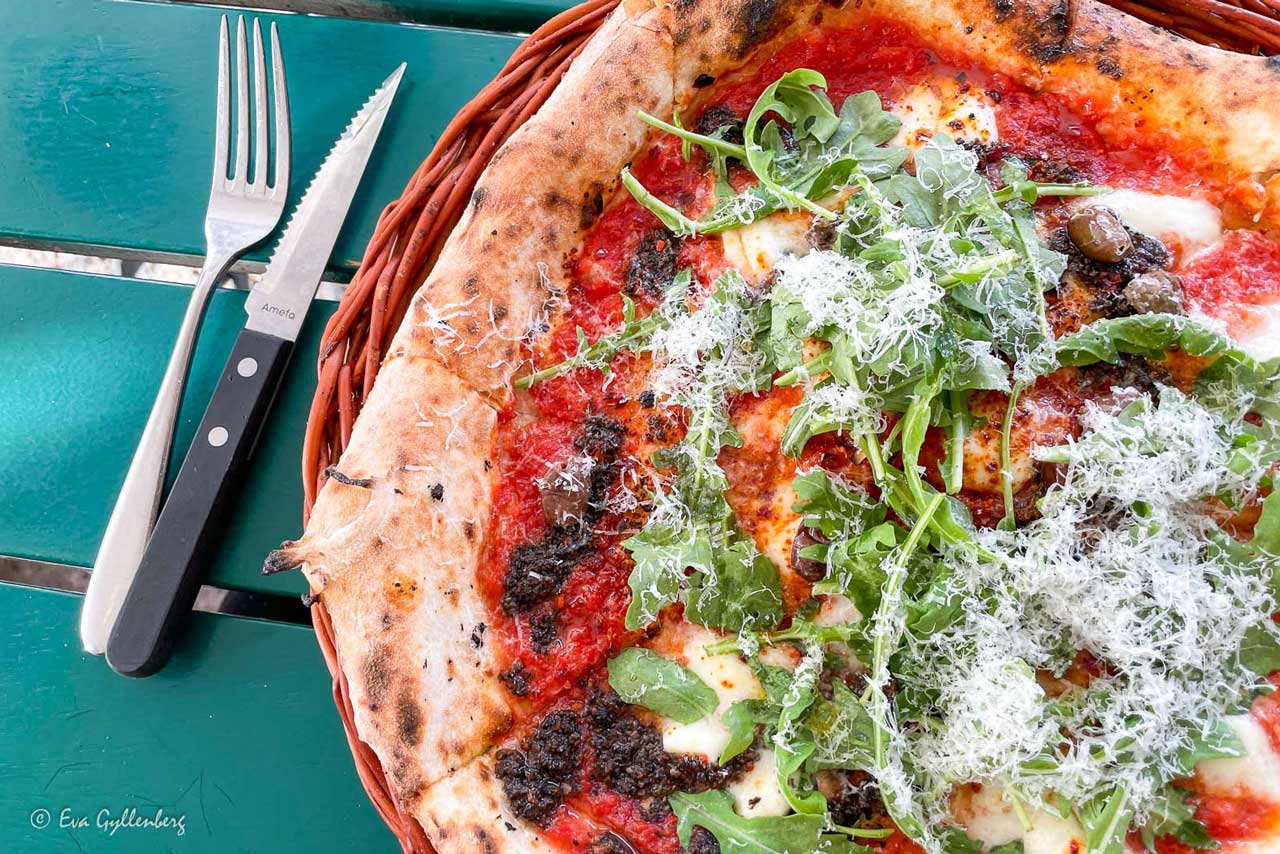 La Maison Francaise – Outside Höganäs
As the sneaky Francophile that I am, I can only say Oh dear about this place. It's not often you come across confit de canard in Sweden, and when the duck is also served so perfectly and just melts in your mouth - then I can't help but let out a Oh dear. La maison francaise is a French farm bistro outside Höganäs with farm shop and café. Four dishes are served here, which change almost every day. The only dish that has been on the menu every time I've been there has been the duck. And that's a good thing, because if you haven't tasted the duck, you've missed something!
You can't book a table here - you just turn up! Dogs are welcome in the outdoor dining area.
And you - before you go home, buy the farm's home-made seasoning parsley - it is indispensable in the kitchen!
La Maison Francaise
Brandstorpsvägen 141
263 91 Hoganäs
Map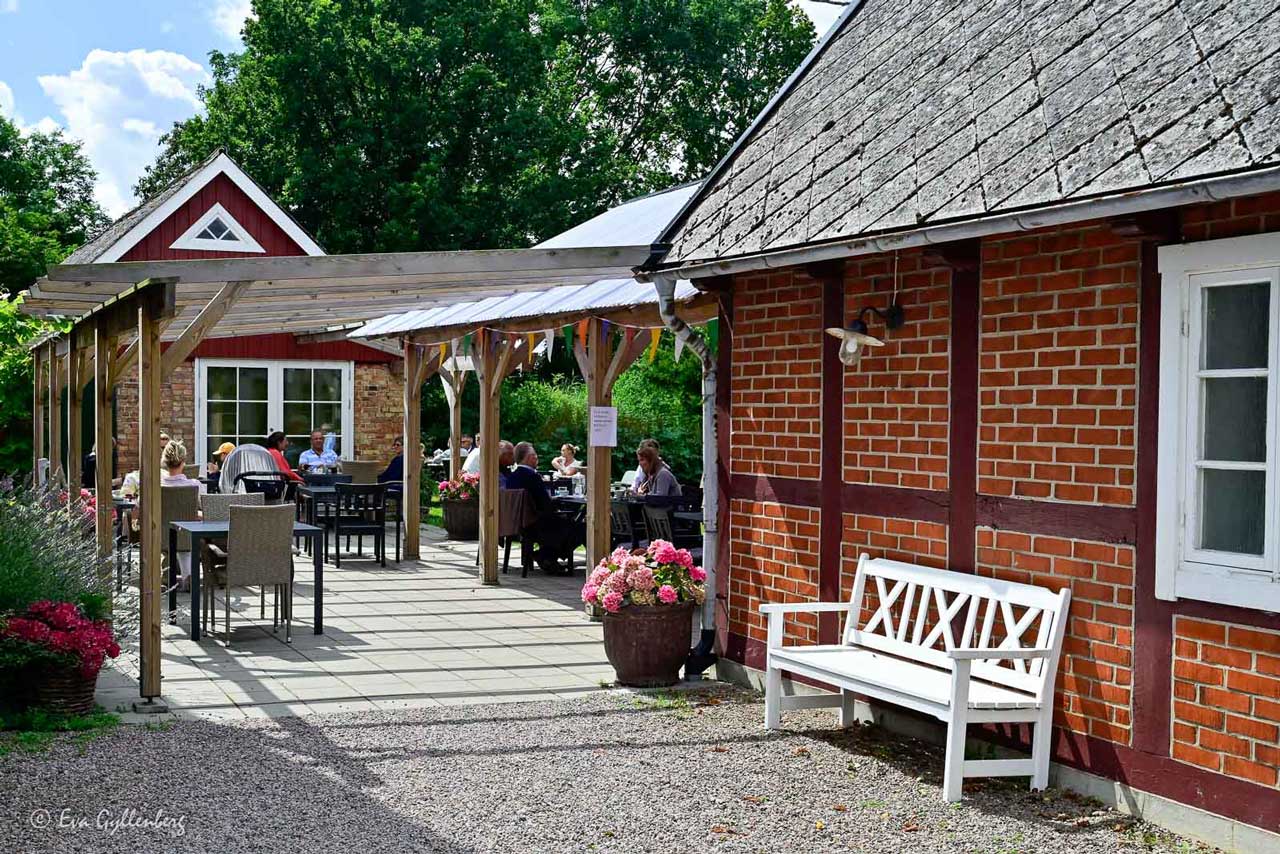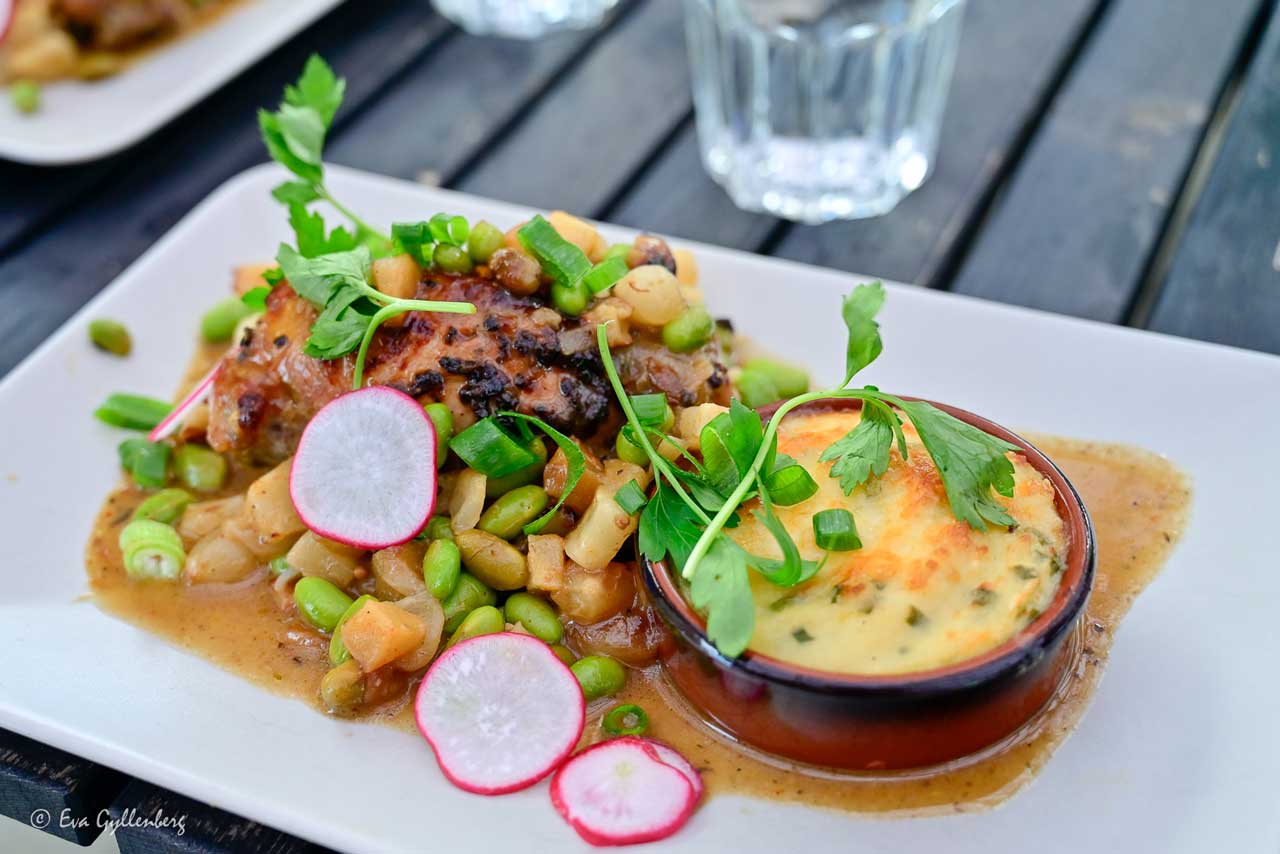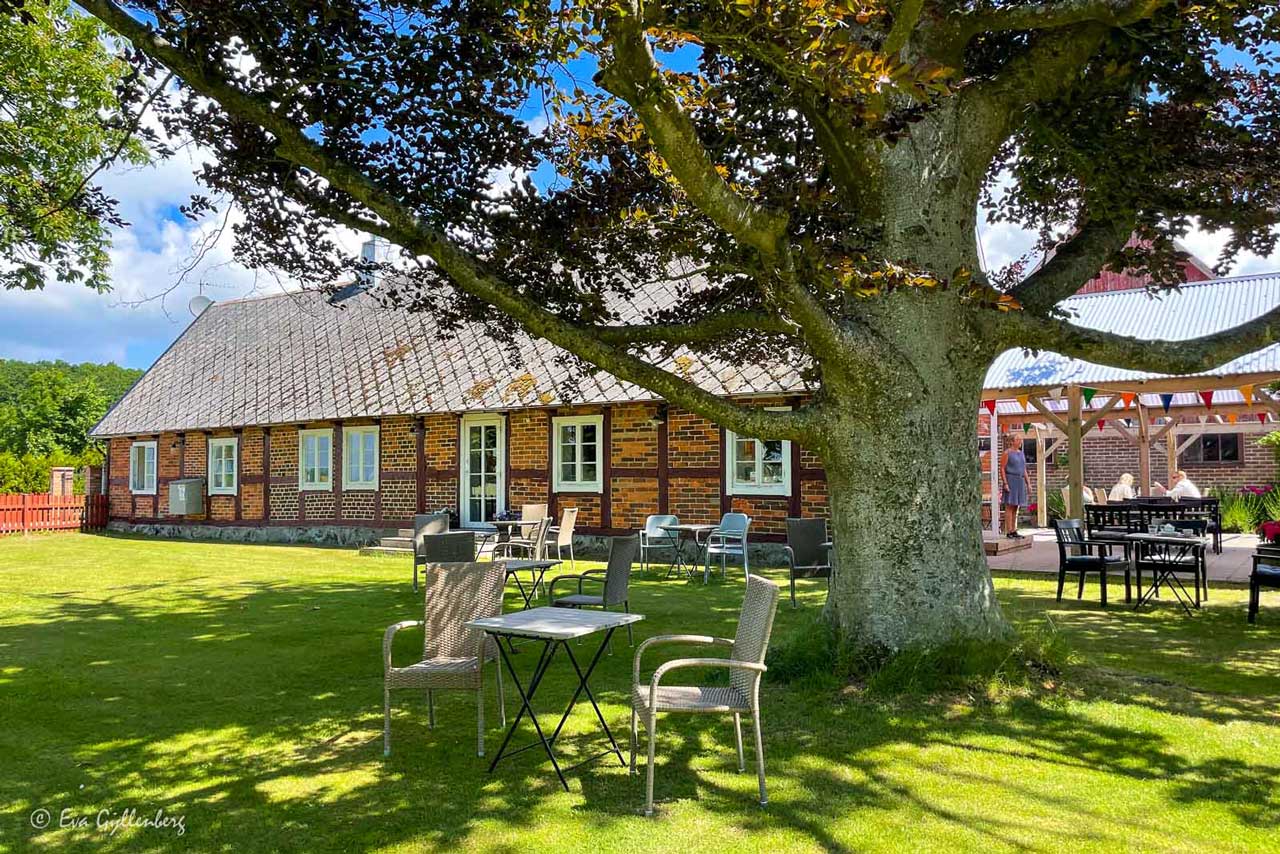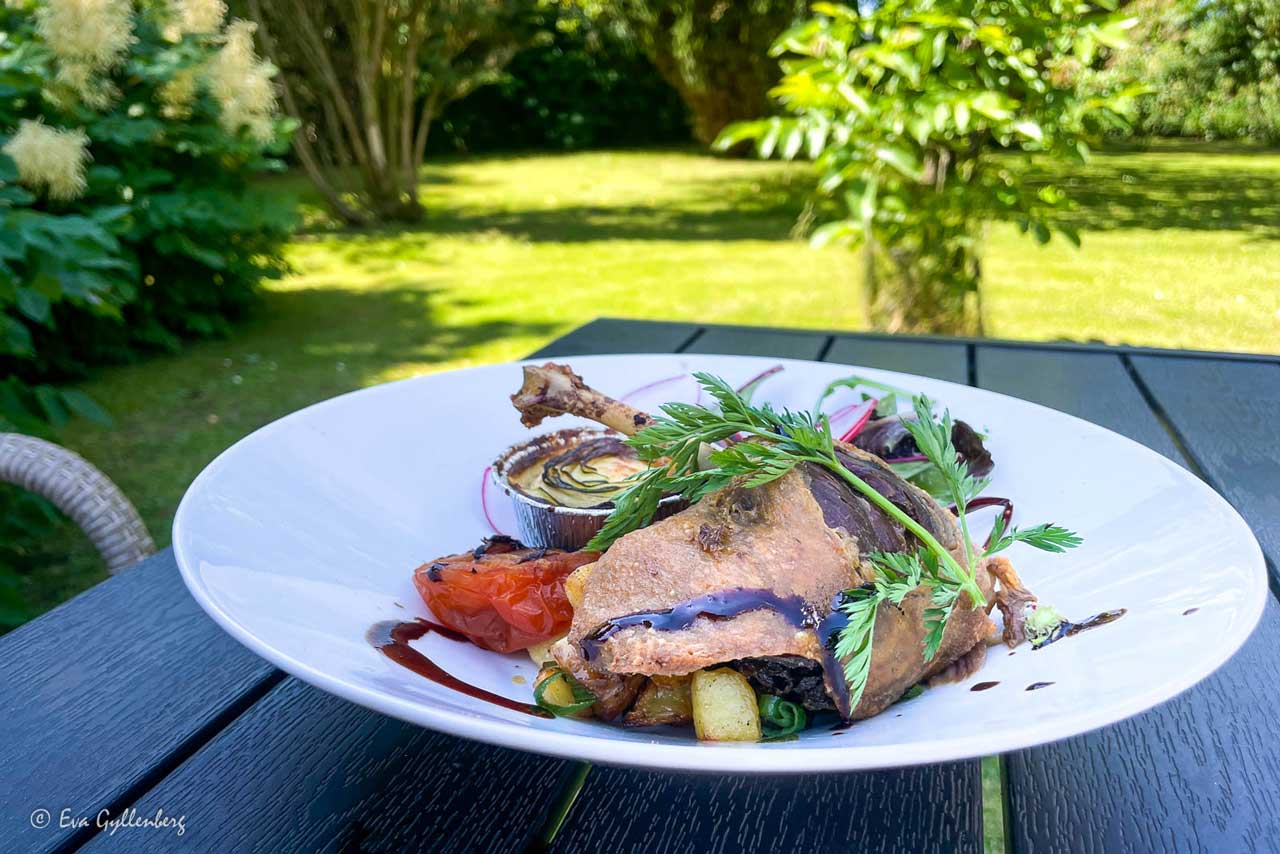 Garage bar – Höganäs
Burgers and bikes. Garage bar in Höganäs not only serves one of Sweden's best burgers, but a whole concept with junk food royal, folk festival and rock'n'roll. The music is blaring, the beer is foaming and it's so deliciously unpretentious and American that you just sit and enjoy. Of course, vanilla coke is on the menu. I said it was American.
You need to book a table here, especially during the weekends! Dogs are welcome both outside and inside.
Garage bar
Bruksgatan 36z
263 39 Hoganäs
Map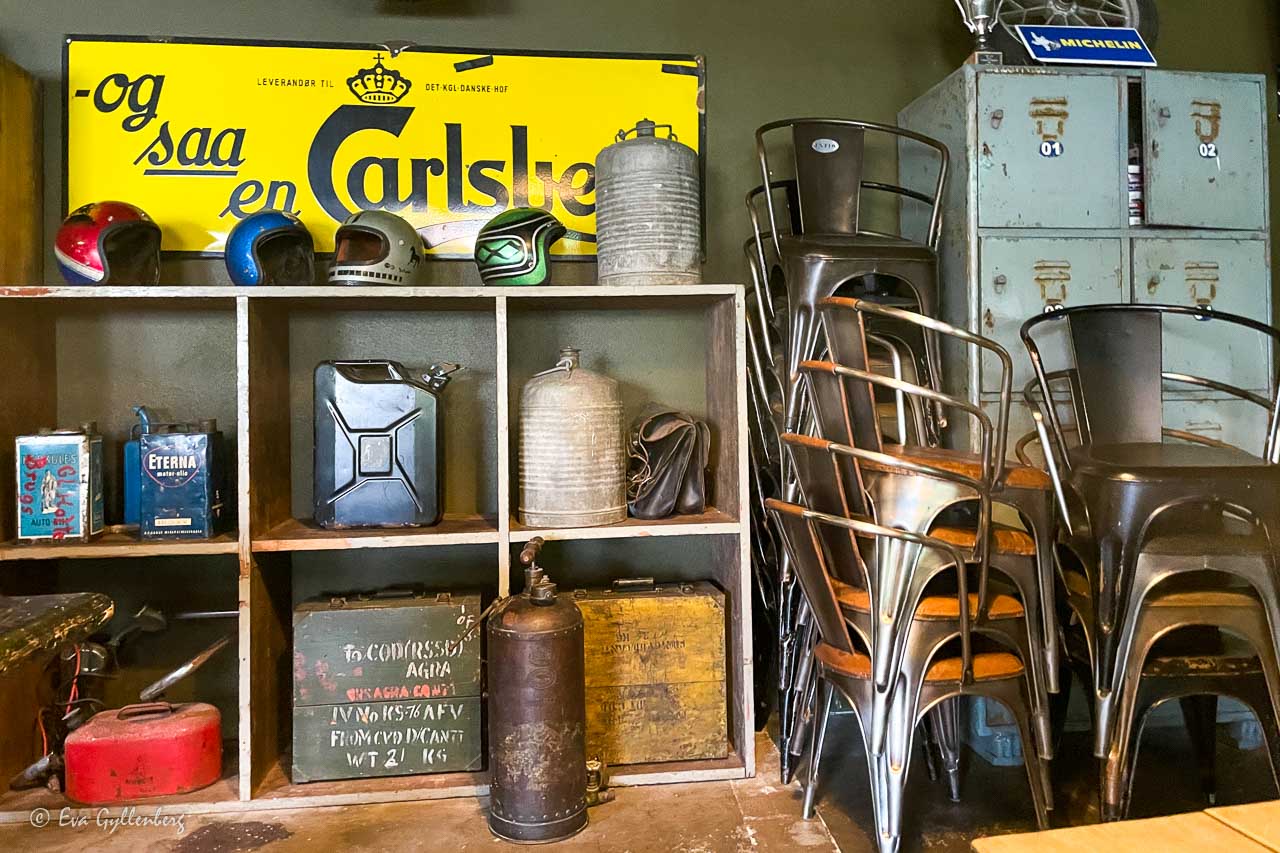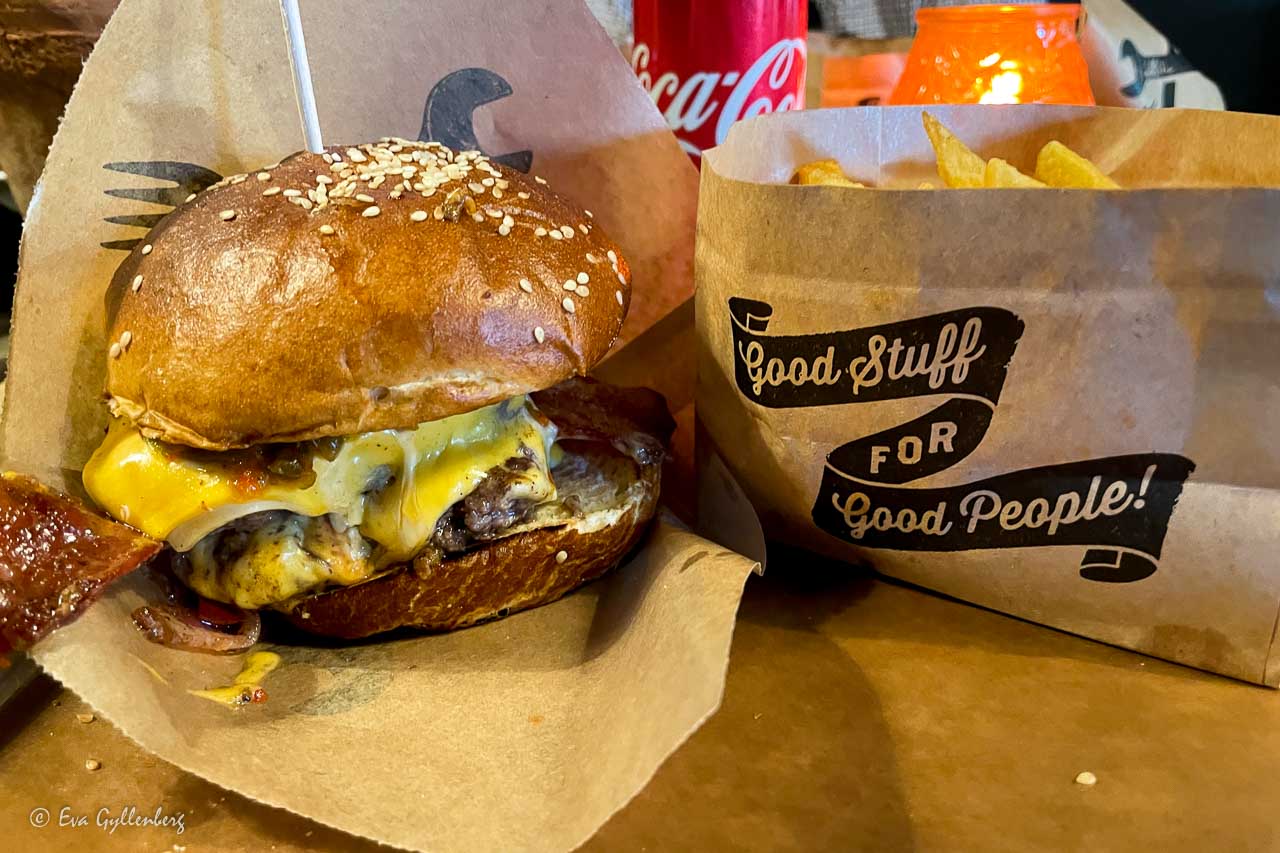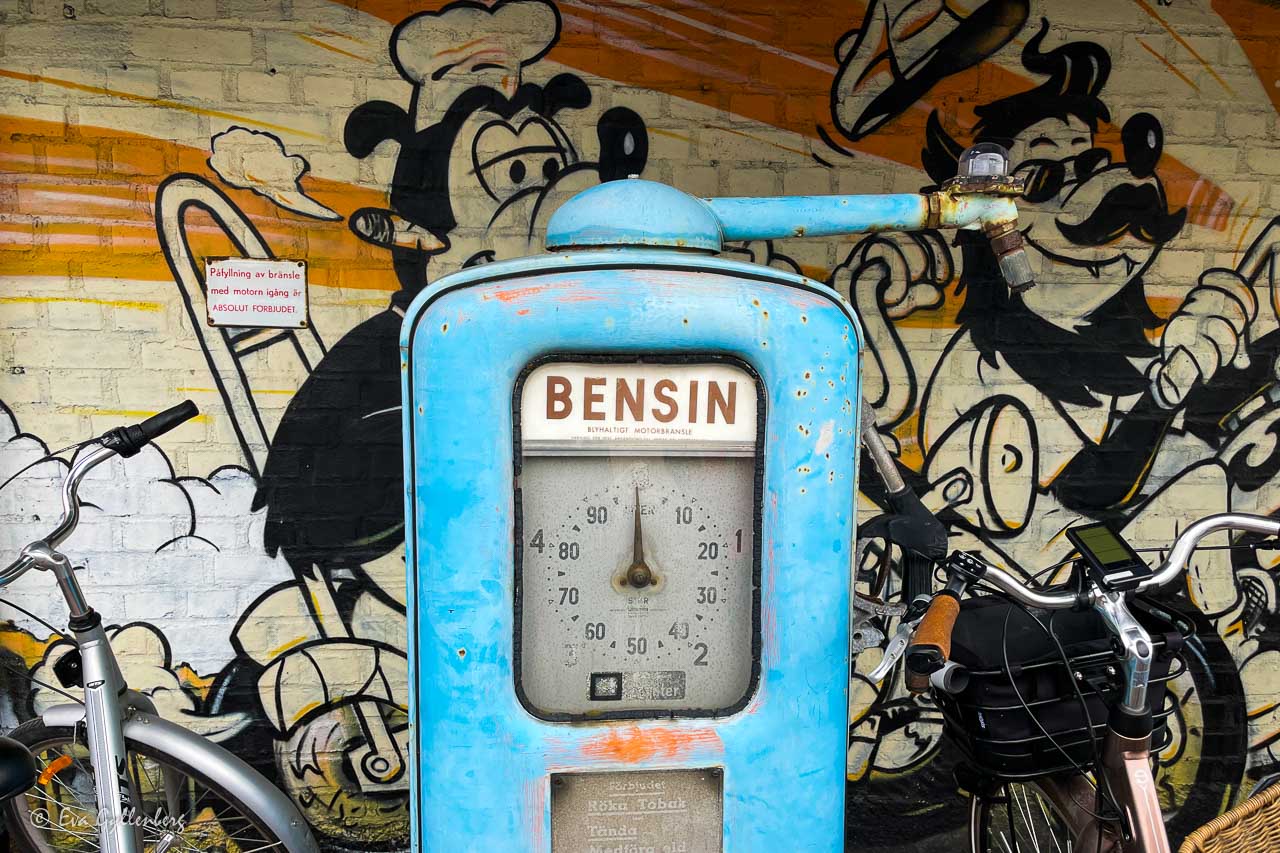 Hotel Kullaberg – Mölle
If you're looking for a nice place to hang out at sunset by the ocean and watch people and surfers, this is it Hotel Kullaberg in Mölle just the right place. This is classic bistro food, in everything from Sweden's (by far!) largest shrimp sandwich to satisfying moules frites. Here you can even get yourself an authentic Scanian egg cake. It might even beat a moules frites?
You can book a table here if you want, but it is often possible to run a drop-in - even on sunny evenings. Dogs are welcome in the outdoor dining area.
Hotel Kullaberg
Gyllenstjernas allé 16
263 77 Molle
Map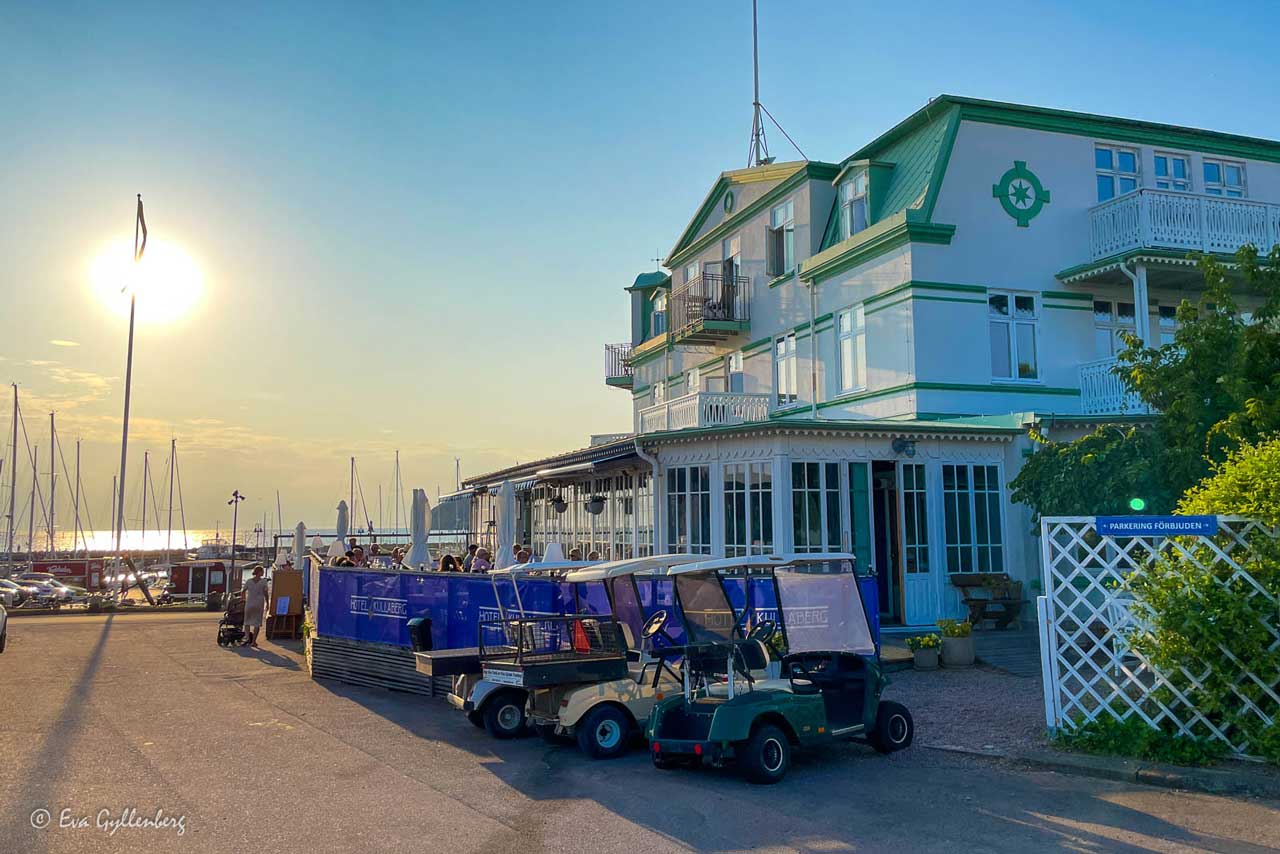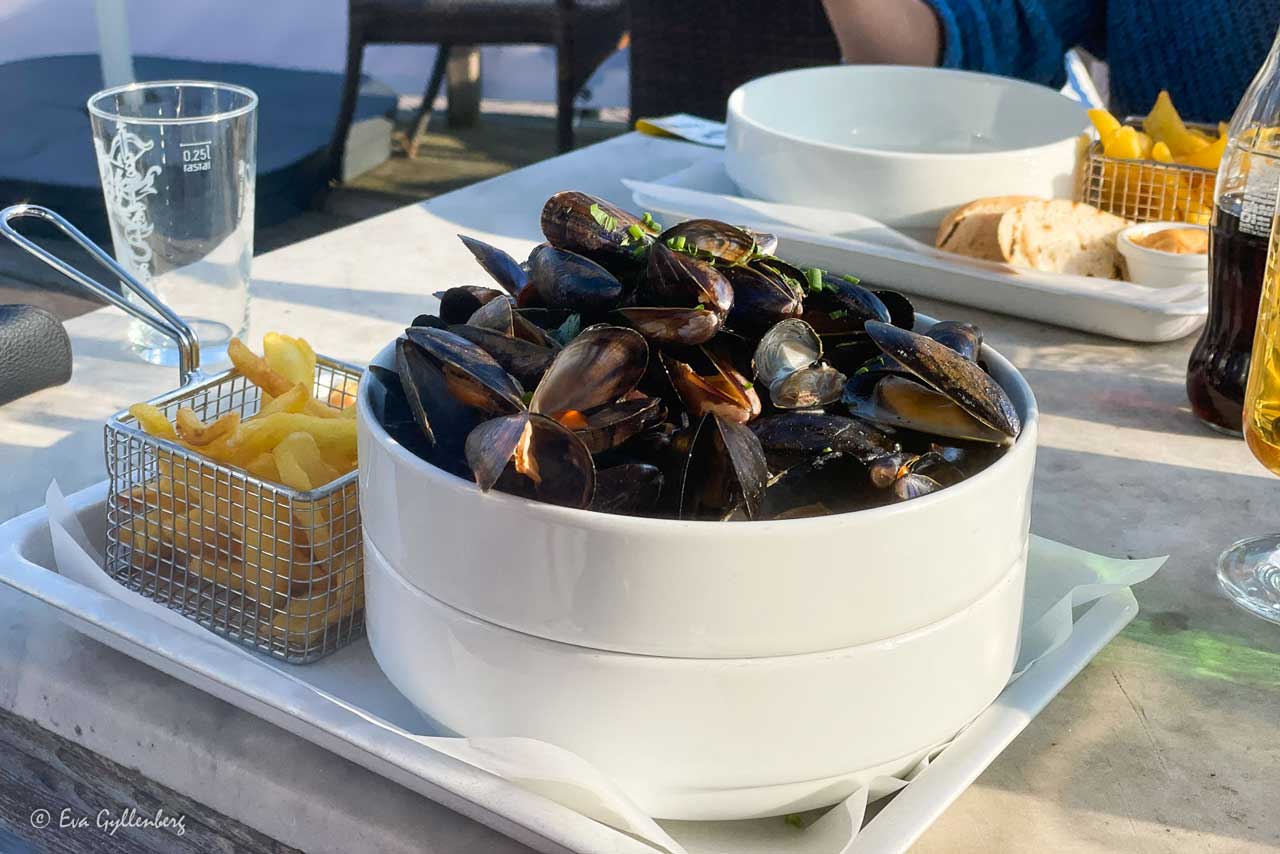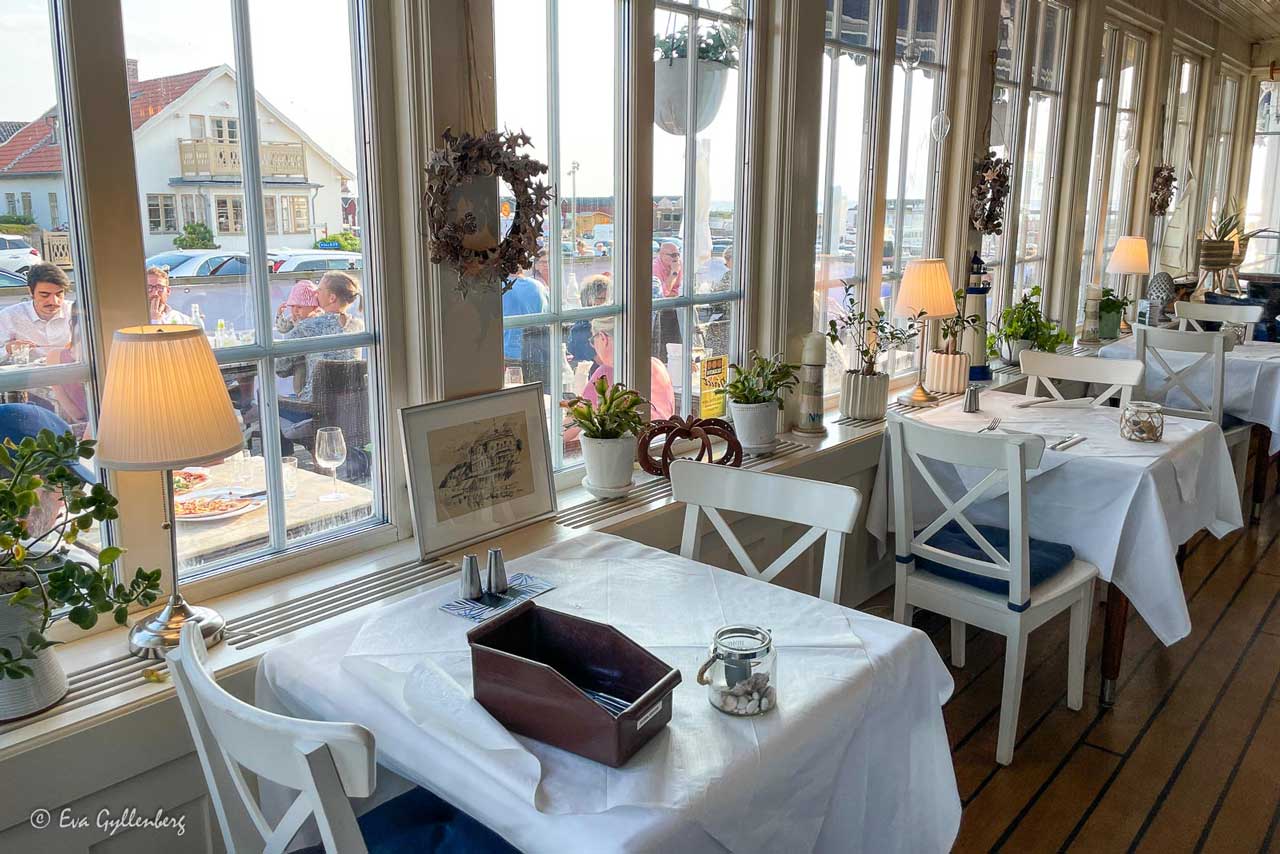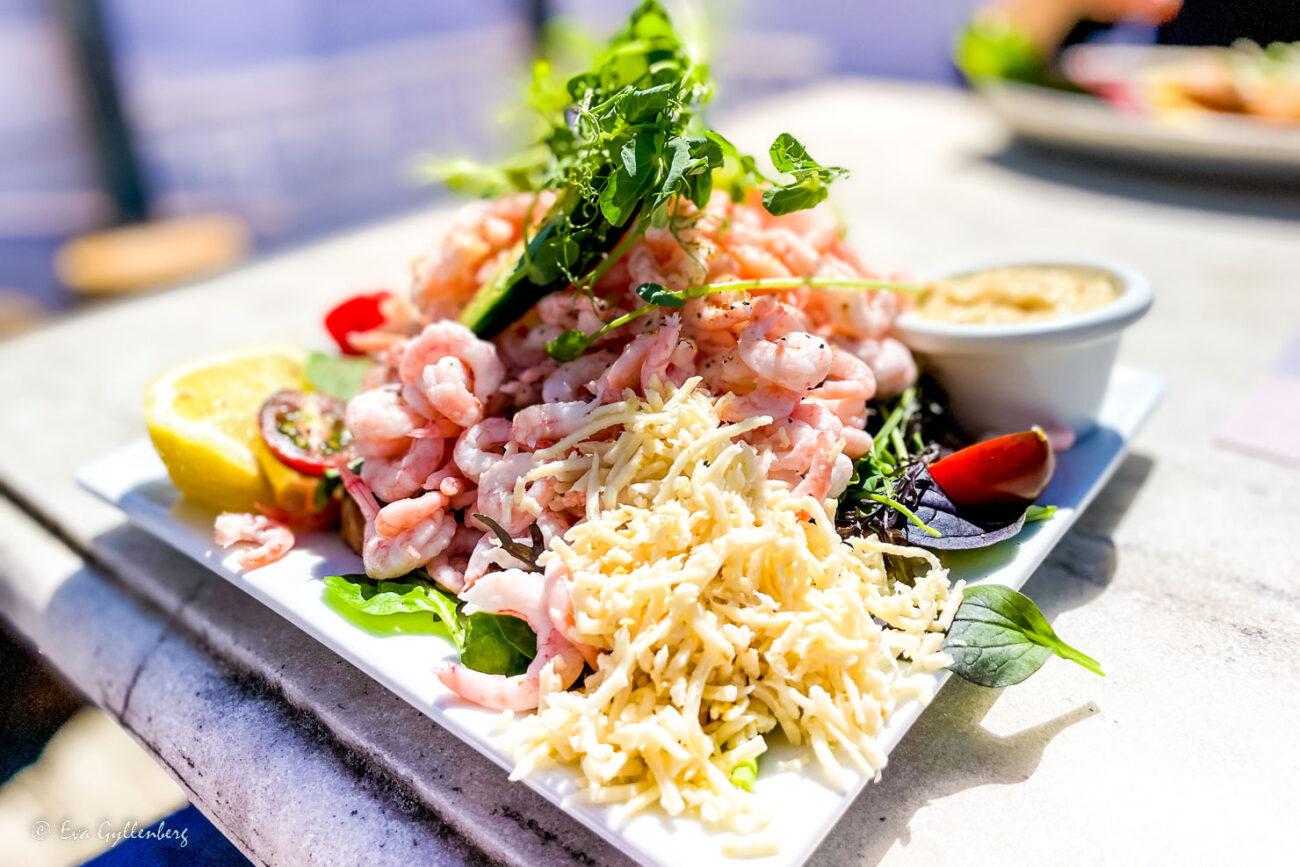 Rusthållargården's terrace – Arild
Blue blue winds and Skäldervikens water. From Rusthållargården's terrace, pizza in Scanian is served accompanied by jazz and wonderful views of the sea. How about a pizza with pickled chanterelles, thyme and truffle oil? Cheers! Rusthållargården in Arild is a real gem during sunny summer evenings. Well worth a visit even if you just fancy a drink at sunset.
Here you don't book a table for the pizza evenings on the terrace, but show up when it's convenient! Dogs can sit in the outdoor dining area.
Rusthållargården
Stora Vägen 26
263 73 Arild
Map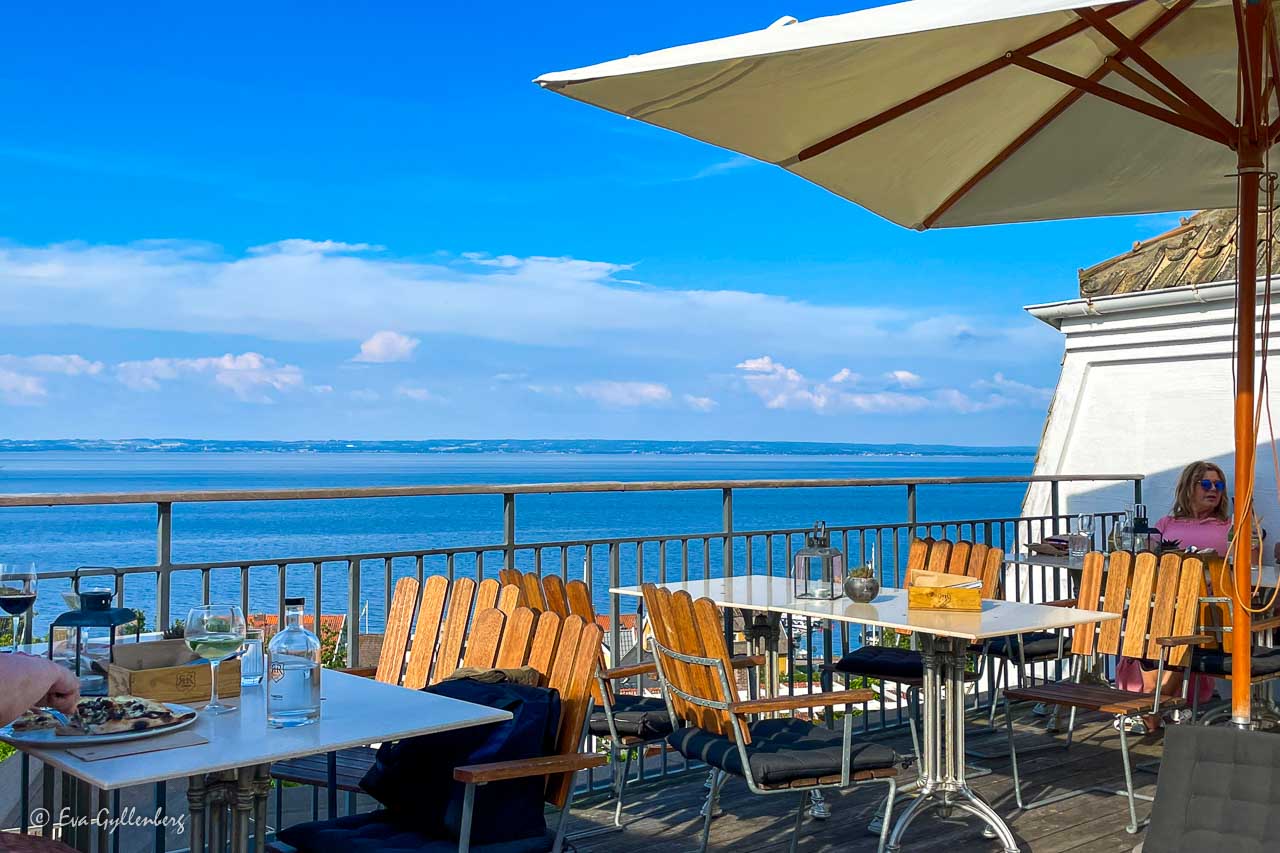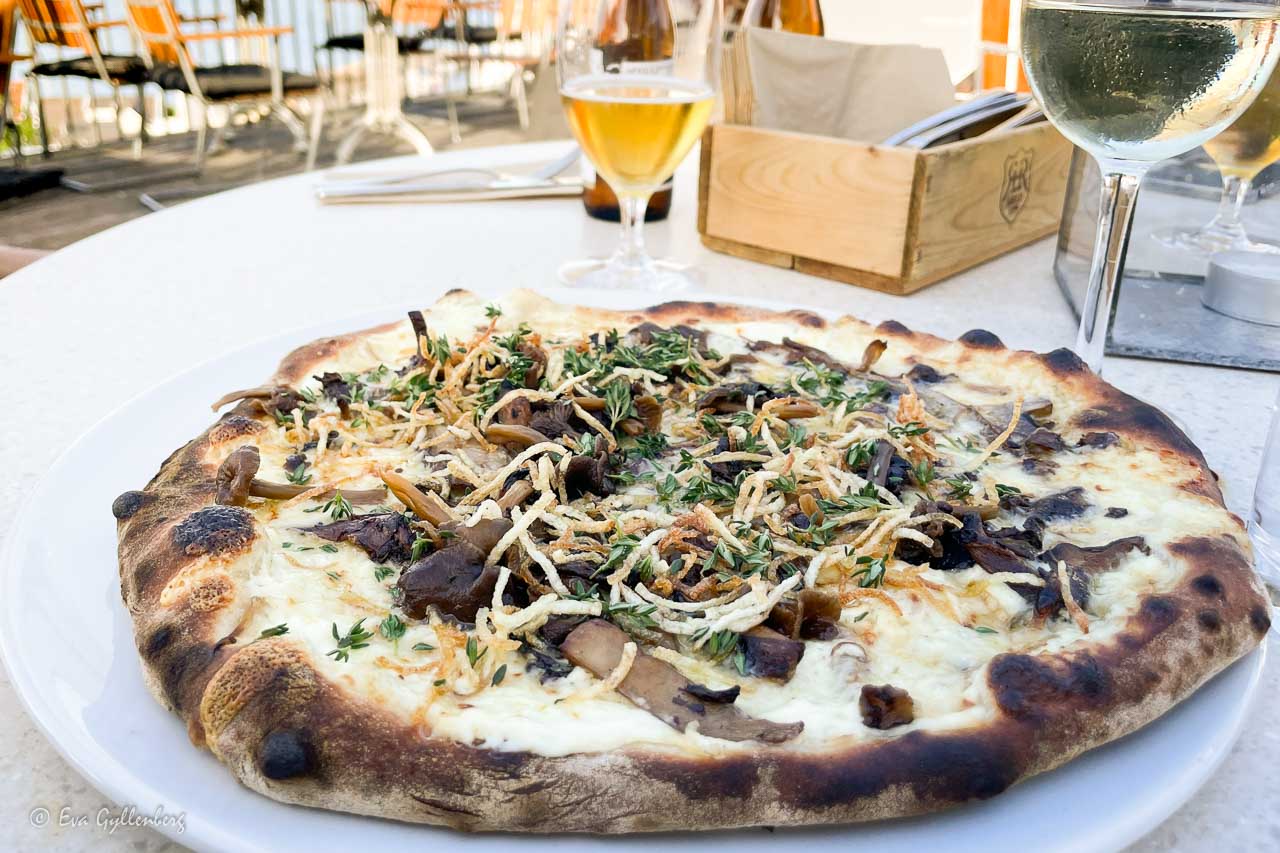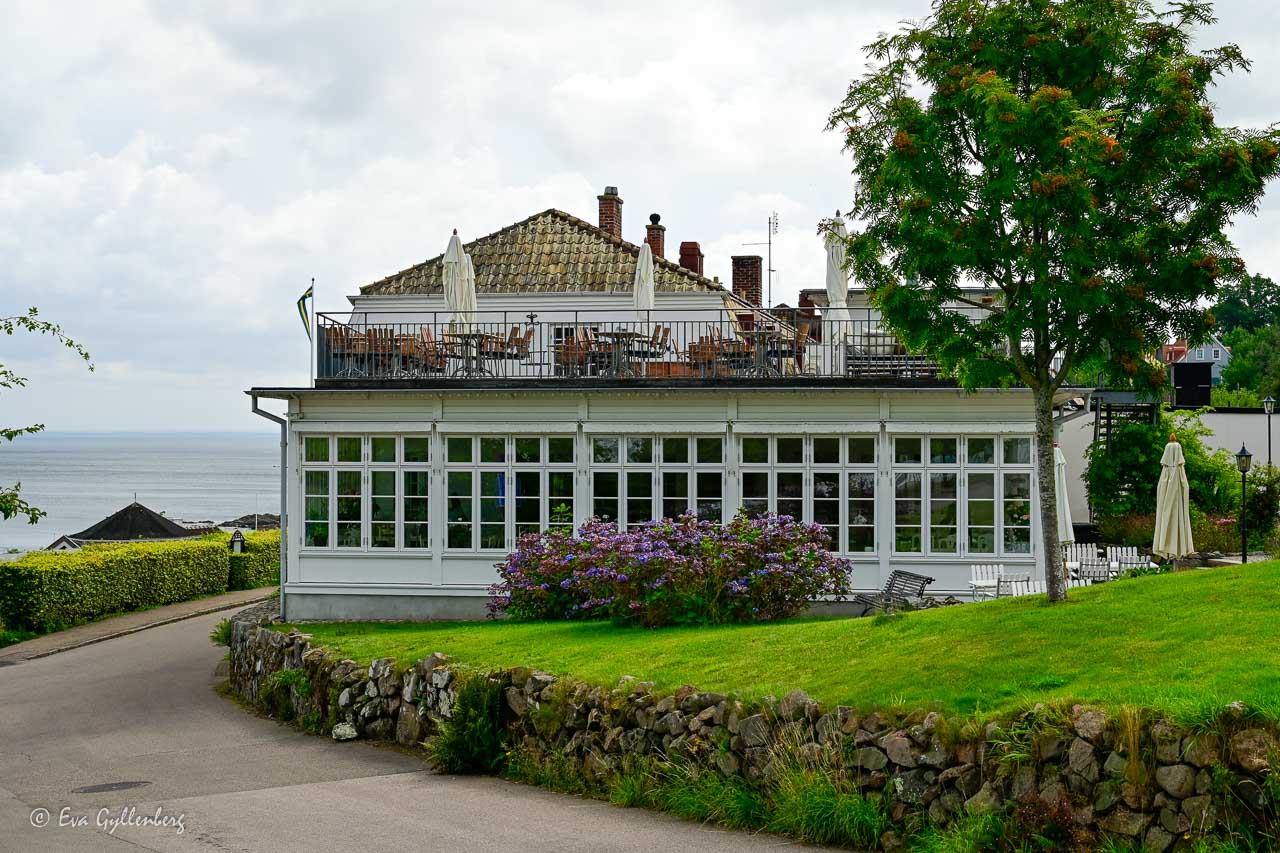 Arild's vineyard – Arild
Arild's vineyard has been our regular haunt this summer. Here on the southern slopes of Kullaberg, the wine thrives and thrives during the long summer and it is a joy to be able to settle down here with a locally produced glass of Solaris after a walk with the dog. The restaurant with its outdoor seating is both beautiful and pleasant, with classic and affordable dishes that are suitable for the whole family. My favorite is "Rooster in wine" and the smoked salmon with chive pesto. Kullahalvön is usually called the Provence of the North, which perhaps feels a little extra here on a warm summer evening among vines and glamping tents.
Here you can book a table, but even though it is popular, we usually only run drop-ins. Dogs can sit at the table in the outdoor dining area.
Arild's vineyard
Lilla vägen 71
263 73 Nyhamnslage
Map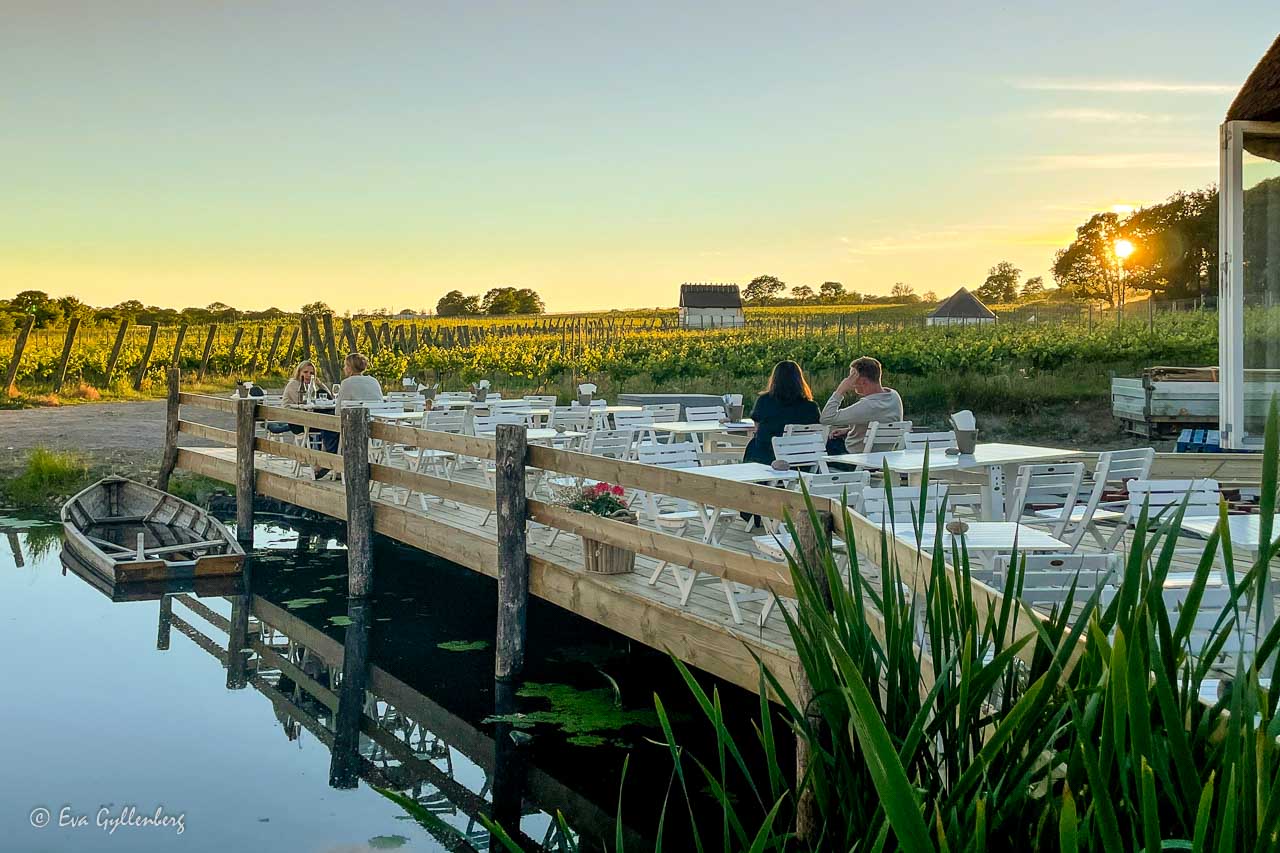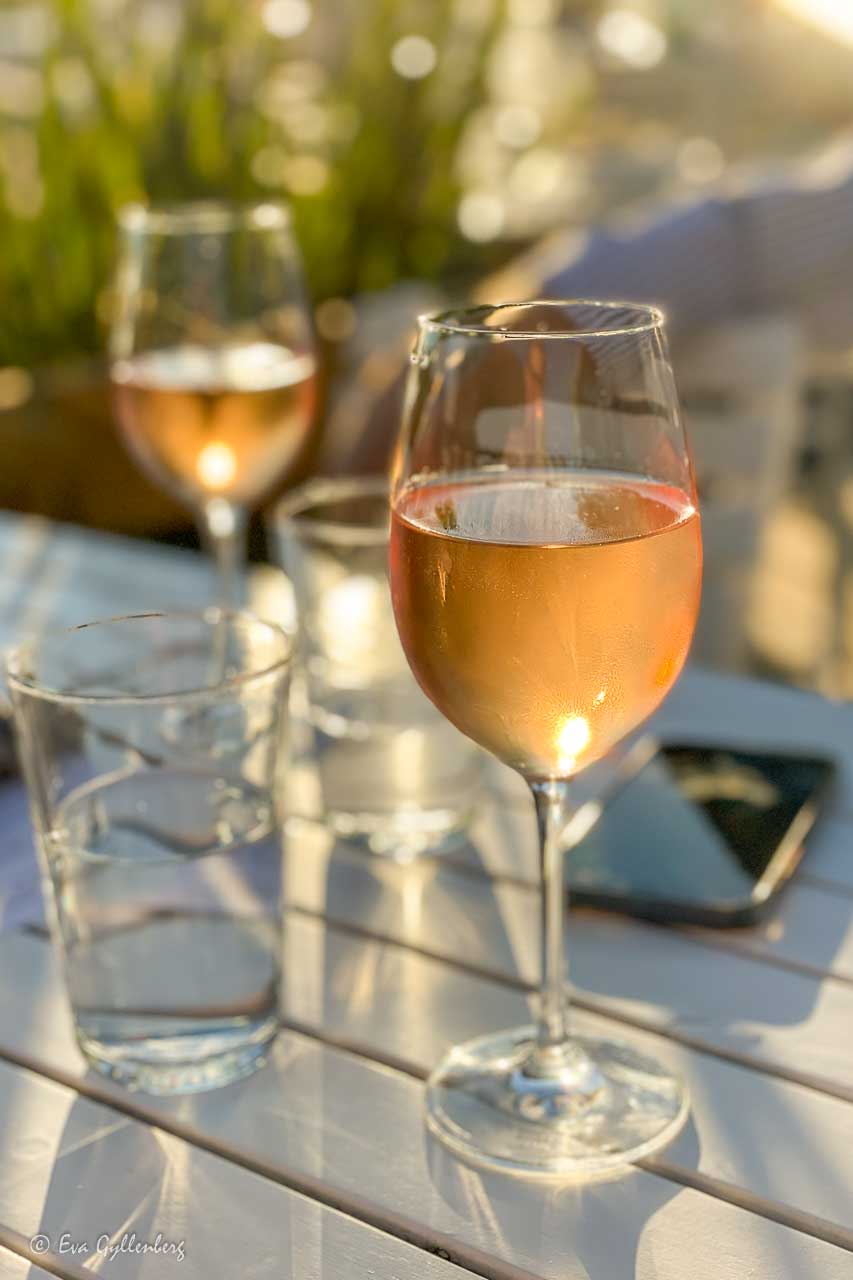 Villa Brunnby – Brunnby
The newly opened star of the summer in Brunnby is the beautiful hotel Villa Brunnby with the restaurant Amber. Put this place in your memory, because this is the place you want to visit. Again and again. The dining room serves an ambitious menu and delivers not only impeccable and personal service but also a delightful dining experience. The lunch out on the terrace is also not too shabby. I had to pinch my arm a few times when I dreamily thought I was in Tuscany.
In the evening, it is recommended that you book a table in advance. Dogs are welcome in the outdoor dining area.
Villa Brunnby
Bränneslyckevägen 40
260 41 Nyhamnslage
Map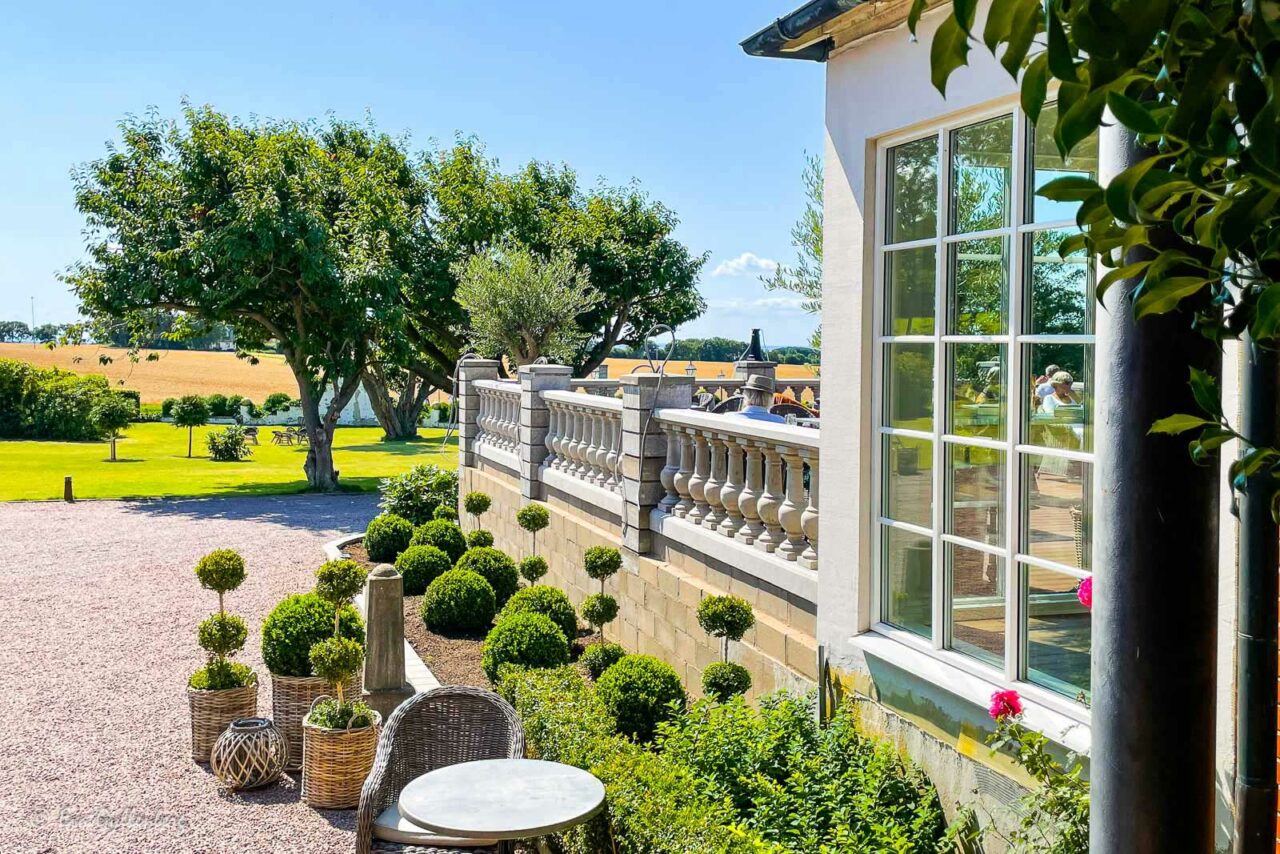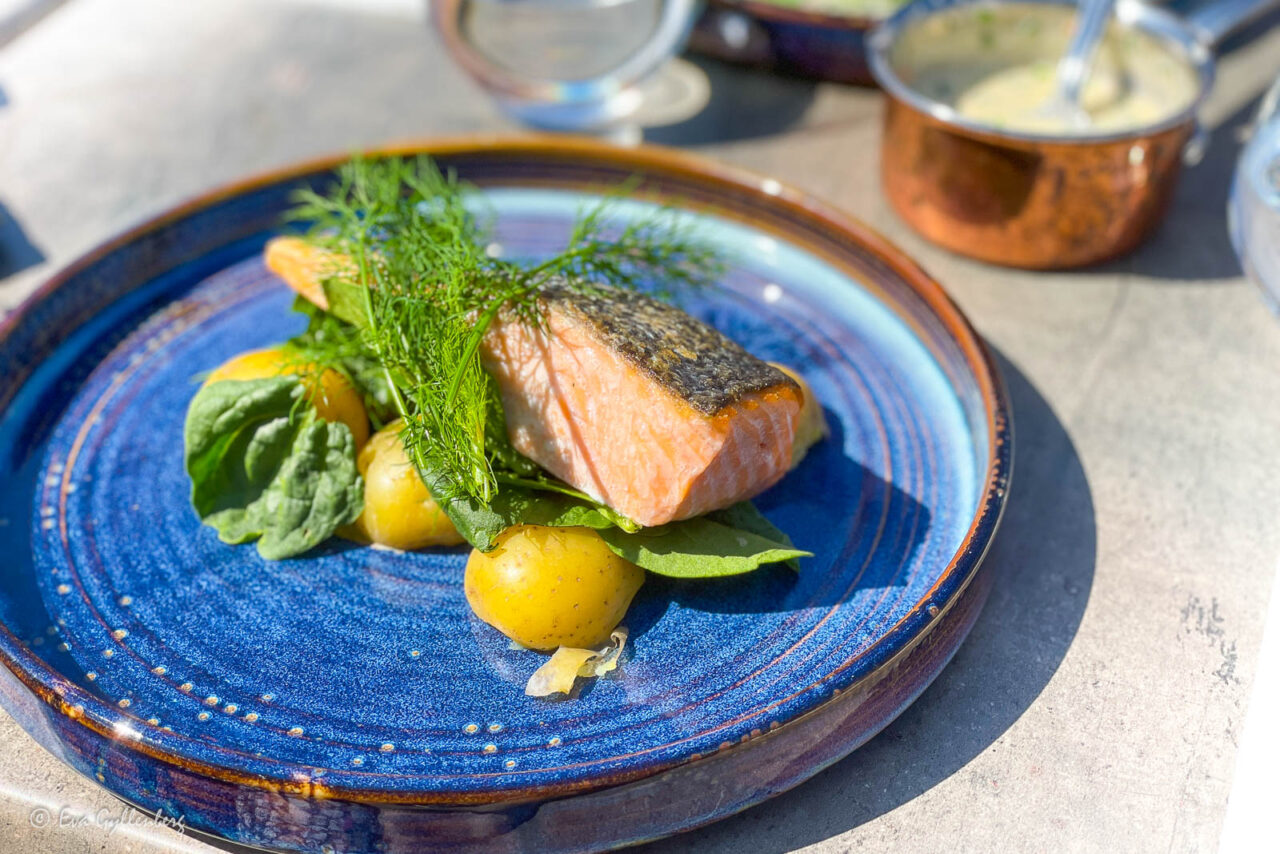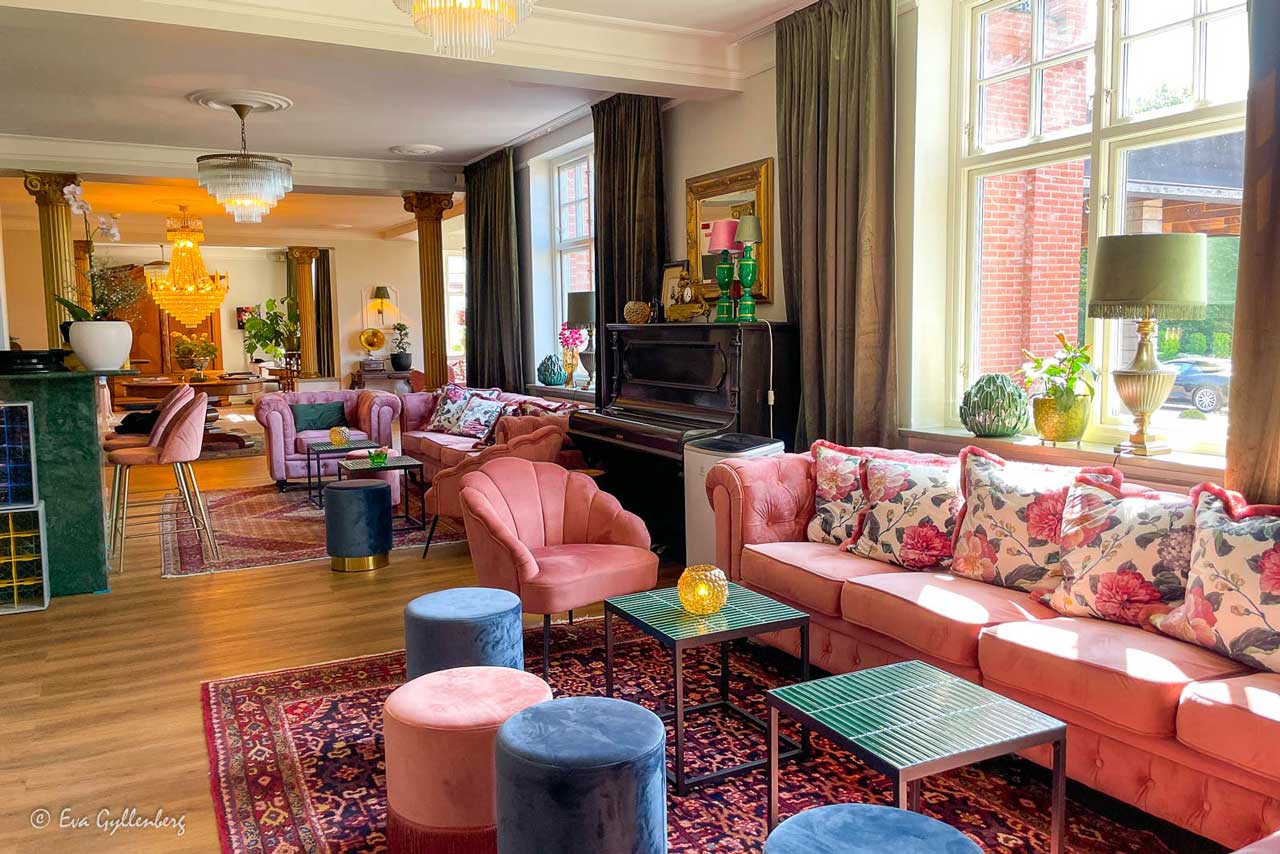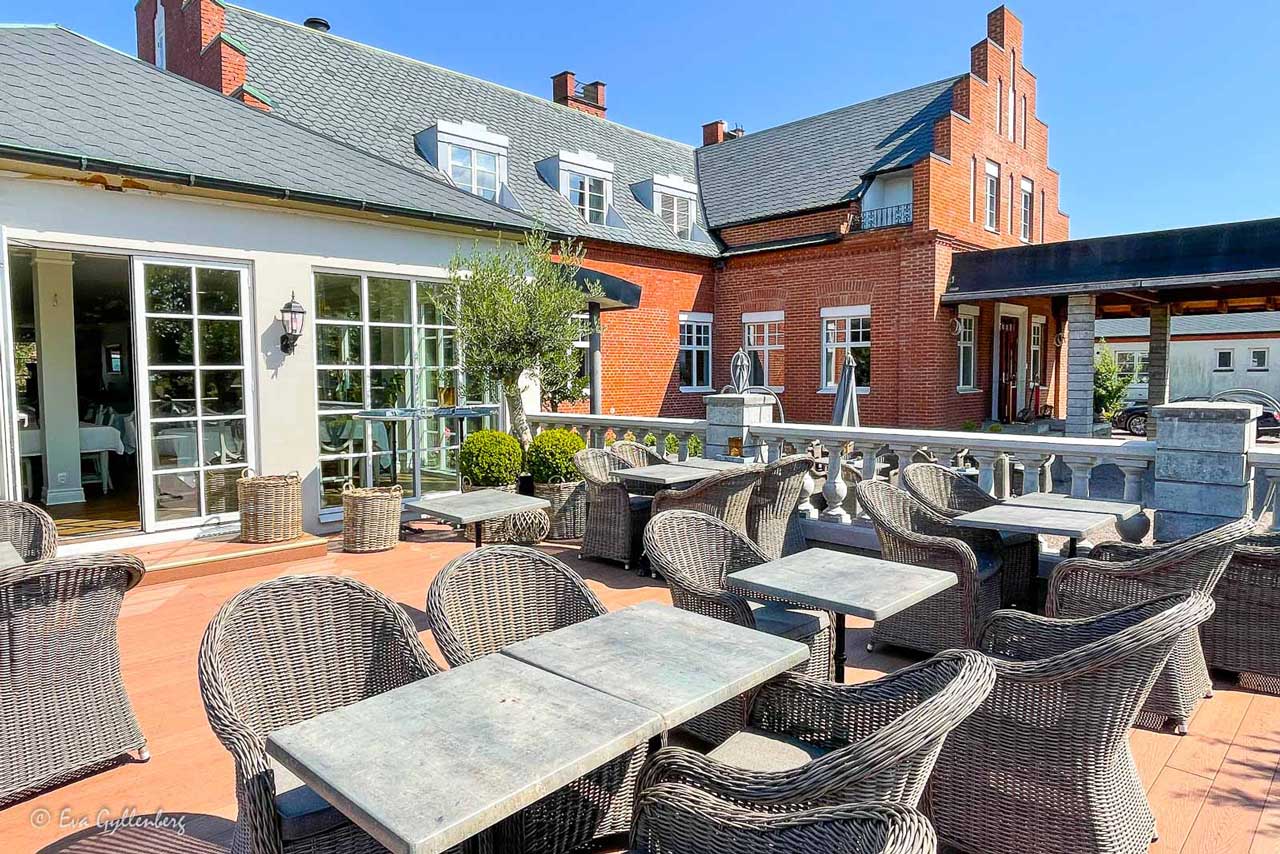 Trädgården på Skäret
Last, but certainly not least: I'll end with one of my favorites. Trädgården på Skäret. Are you in the mood for top-class, pin-fresh oysters with a glass of champagne? Or perhaps a primrose pasta with chanterelles and truffles? Trädgården is a farm shop with a champagne bar that has all that little extra that adds a golden edge to life. The perfectly marbled meat, the shop-cooked crayfish or the home-grown vegetables. The garden is proof that good quality tastes better.
The garden is not a regular restaurant, but usually has light lunches and themed evenings. A tip is to call and check the menu and book in advance. Otherwise, you can always eat oysters and champagne for lunch.
Trädgården på Skäret
Norra Kustvägen 866
263 72 Nyhamnslage
Map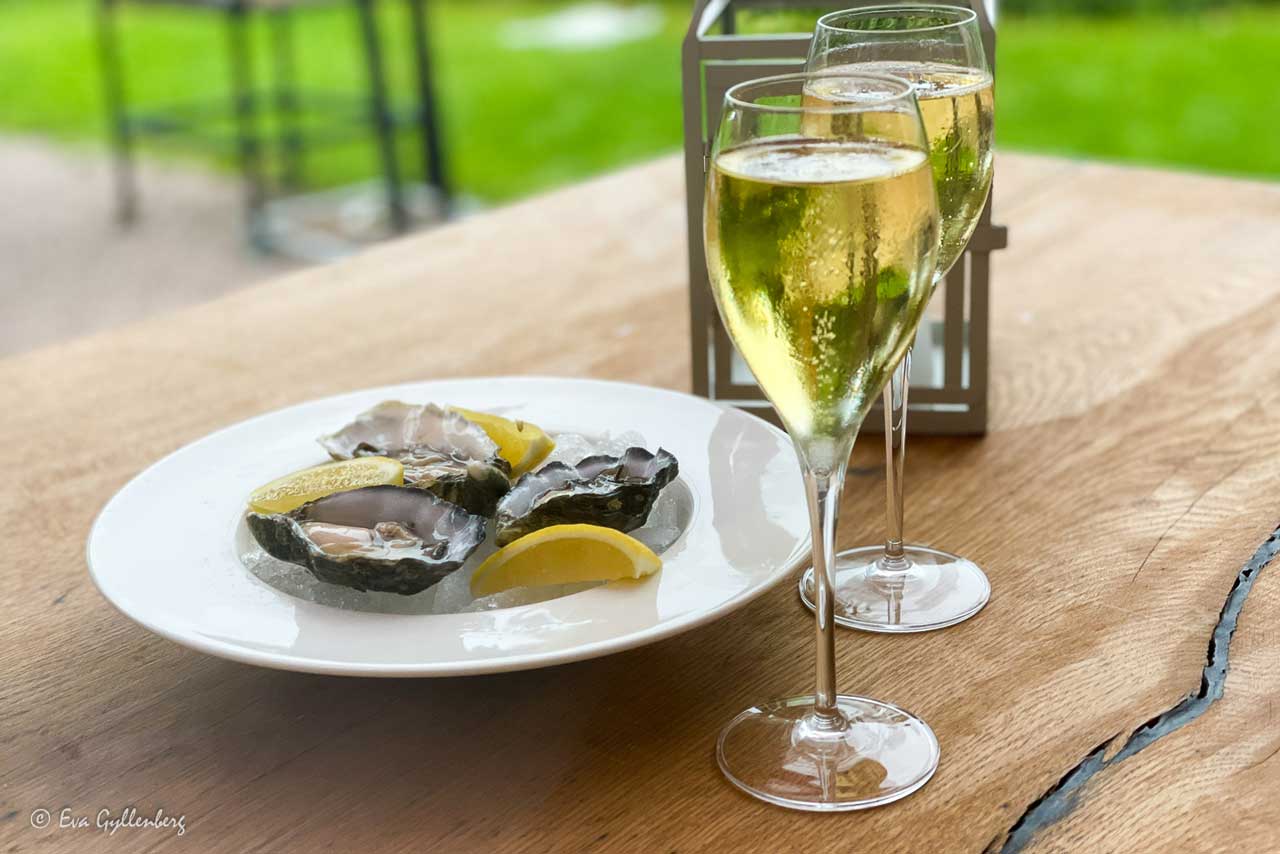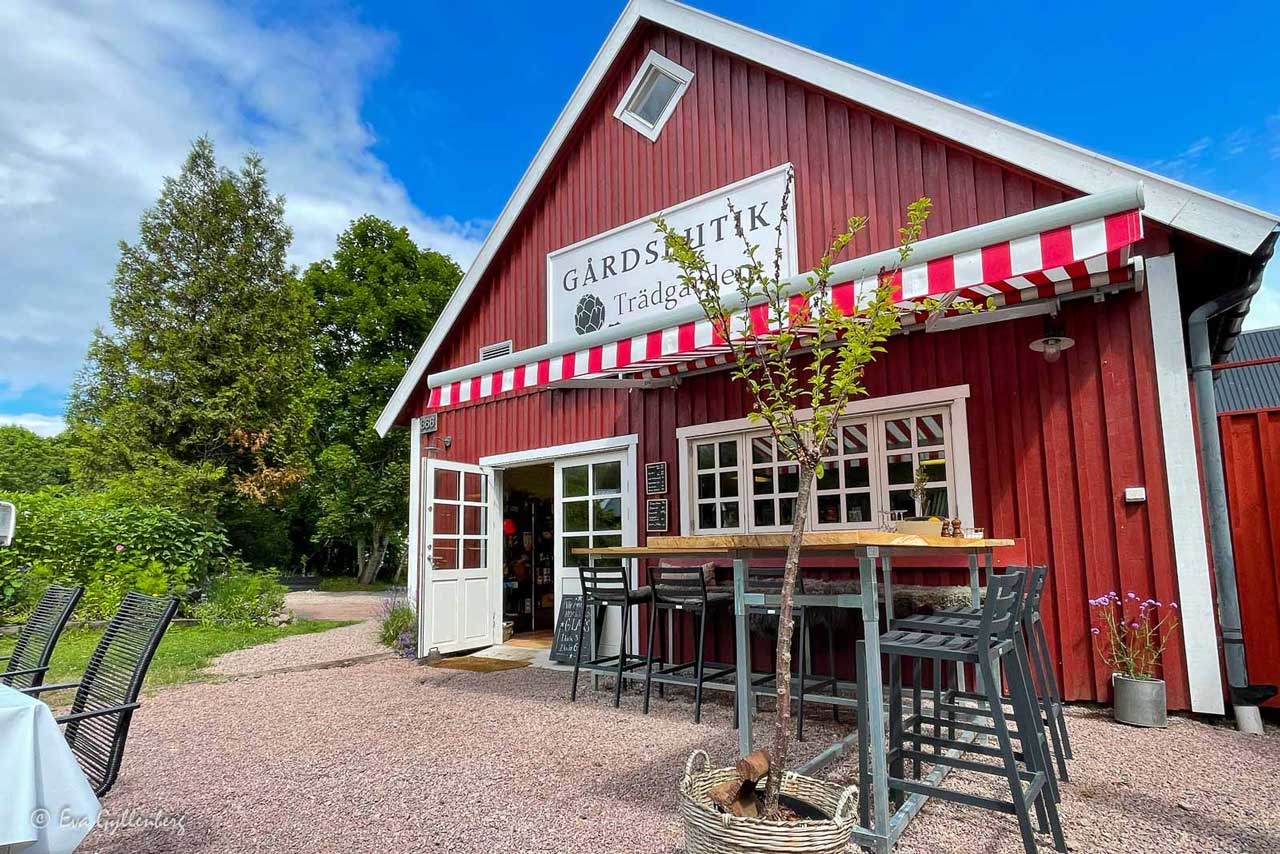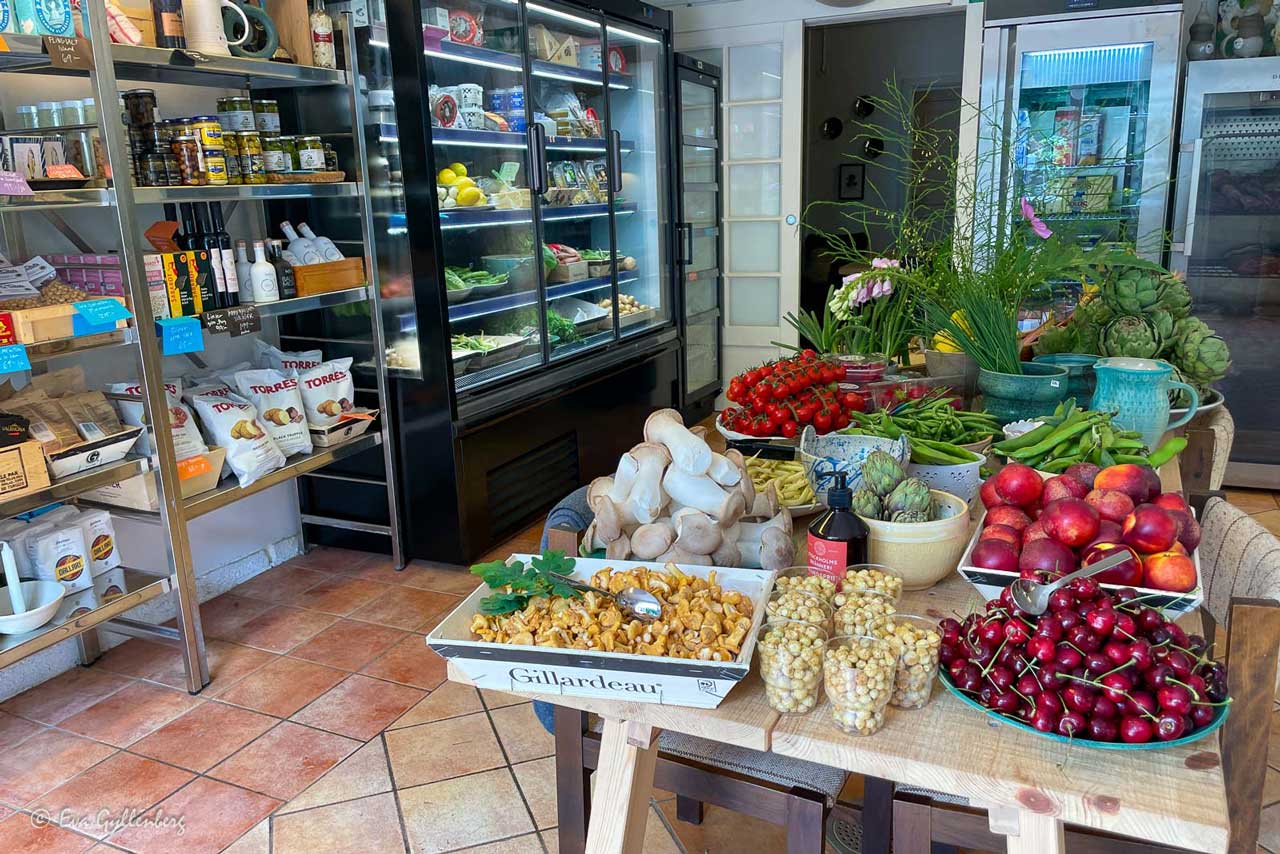 Those were my restaurant favorites from Kullahalvön! Did I miss any of your favorites?
Do you want to have Fika? Check out Coffee in Kullabygden - 8 cozy cafes you shouldn't miss around Höganäs.
VWould you like to read more of my travel tips? do not forget to like Rucksack on Facebook or pin the post on Pinterest!
Have you been here? What did you think of the destination?
Been there - didn't like it!
0
Not keen at all to go here!
1
Eva Gyllenberg
Travel blogger, gastronaut, photographer and family adventurer with over 55 countries in his luggage. Eva loves trips that include beautiful nature, hiking boots and well-cooked food. On the travel blog Rucksack she takes you to all corners of the world with the help of her inspiring pictures and texts.